Which car companies own which car brands?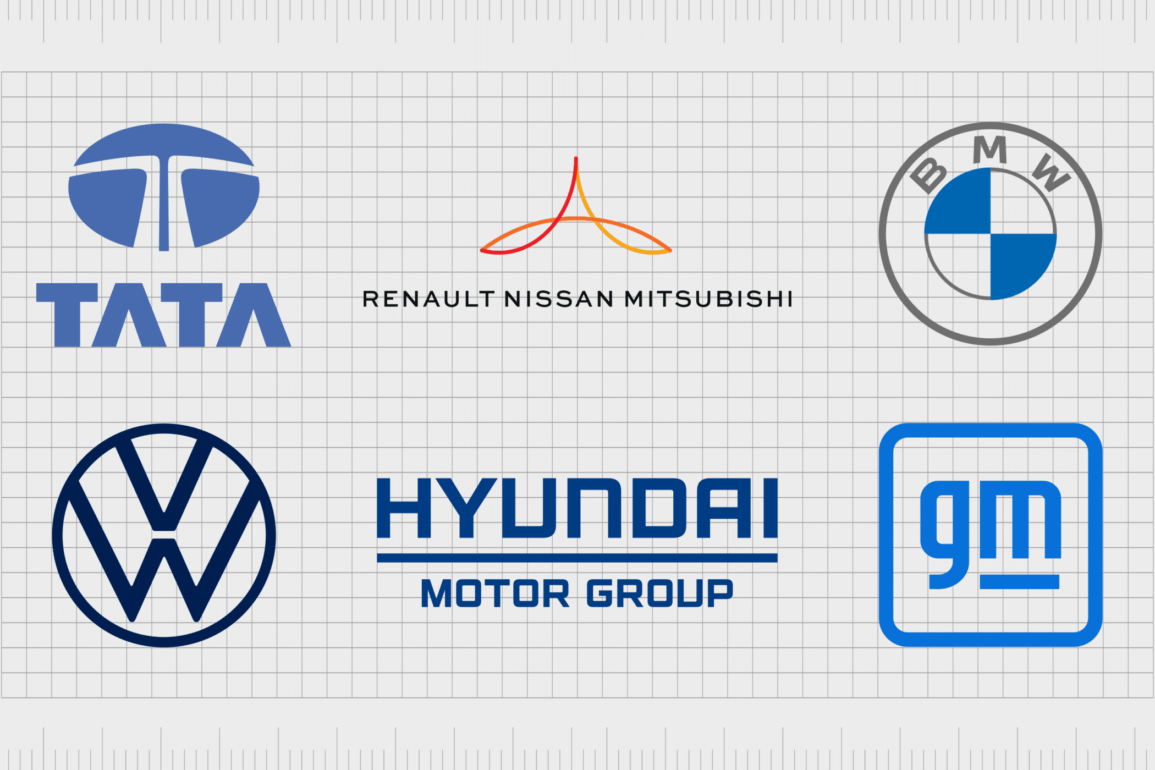 Do you know which car companies own which car brands? Don't worry if the answer is "no", most people can't figure out the complex family trees of today's car manufacturers. What's more, it's common for vehicle brands to change owners every now and again, making ownership harder to track.
What most people don't realize, is the car makes and models you see on the market are generally more connected than they appear. There are hundreds of different car brands out there, but many of them belong to the same larger, conglomerate company.
Today, we're going to take you on a journey through the relationships between the different makes of car you might have considered buying over the years.
Hopefully, this list will clear up some of the confusion most people feel when it comes to understanding car brands.
Who owns what? Car brands and their connections
Figuring out what car companies own who can be a little tricky, as the ownership can change from one year to the next. At the time of writing this article, here are the major car brands we know, and the parent brands who own them.
We'll also be looking at some retired brands which may still offer products in some parts of the world.
Abarth: Stellantis
Acura: Honda
Alfa Romeo: Stellantis
Audi: Volkswagen
Bentley: Volkswagen
Buick: GM (General Motors)
Bugatti: Volkswagen
Cadillac: GM
Chevrolet: GM
Chrysler: Stellantis
Citrëon: Stellantis
Cuptra: Volkswagen
Dodge: Stellantis
Daihatsu: Toyota
DS Automobiles: Stellantis
Fiat: Stellantis
GMC: General Motors
Genesis: Hyundai
Hummer: GM
Infiniti: Renault, Mitsubishi and Nissan (allied)
Jaguar: Tata
Jeep: Stellantis
Kia: Hyundai
Lamborghini: Volkswagen
Land Rover: Tata
Lexus: Toyota
Lincoln: Ford
Lotus: Zhejiang Geely
Maserati: Stellantis
Mercedes Bens: Daimler
Mercury: Ford
Mini: BMW
Mitsubishi: Renault, Mitsubishi and Nissan (allied)
Nissan: Renault, Mitsubishi and Nissan (allied)
Opel: Stellantis
Polestar: Zhejiang Geely
Pontiac: GM
Porsche: Volkswagen
Peugeot: Stellantis
Ram: Stellantis
Rolls Royce: BMW
Saturn: GM
Scion: Toyota
Skoda: Volkswagen
Smart: Daimler
Vauxhall: Stellantis
Volvo: Zhejiang Geely
Vehicle brands: List of car corporations
Here's a quick rundown of the car corporations you need to be aware of:
BMW: Owns Rolls-Royce, Mini and BMW.
Mercedes-Benz Group: Owns Smart and Mercedes-Benz.
Ford: Owns Lincoln and Ford.
GM (General Motors): Owns GMC, Chevrolet, Buick and Hummer.
Honda: Owns Honda and Acura.
Hyundai: Owns Kia, Genesis, and Hyundai.
Mazda: Owns Mazda.
Renault-Nissan and Mitsubishi alliance: Owns Nissan, Mitsubishi, and Infiniti
Stellantis: Owns Alfa Romeo, Dodge, Chrysler, Fiat, Maserati, Jeep, Ram, Citroën, Opel, Vauxhall, Peugeot, DS Automobiles, and Abarth.
Subaru: Owns Subaru.
Tata motors: Owns Land Rover and Jaguar.
Tesla: Owns Tesla.
Toyota: Owns Toyota and Lexus.
Volkswagen: Owns Volkswagen, Porsche, Lamborghini, Bugatti, Bentley, Skoda and Audi.
Zhejiang Geely (ZGH): Owns Volvo, Polestar and Lotus.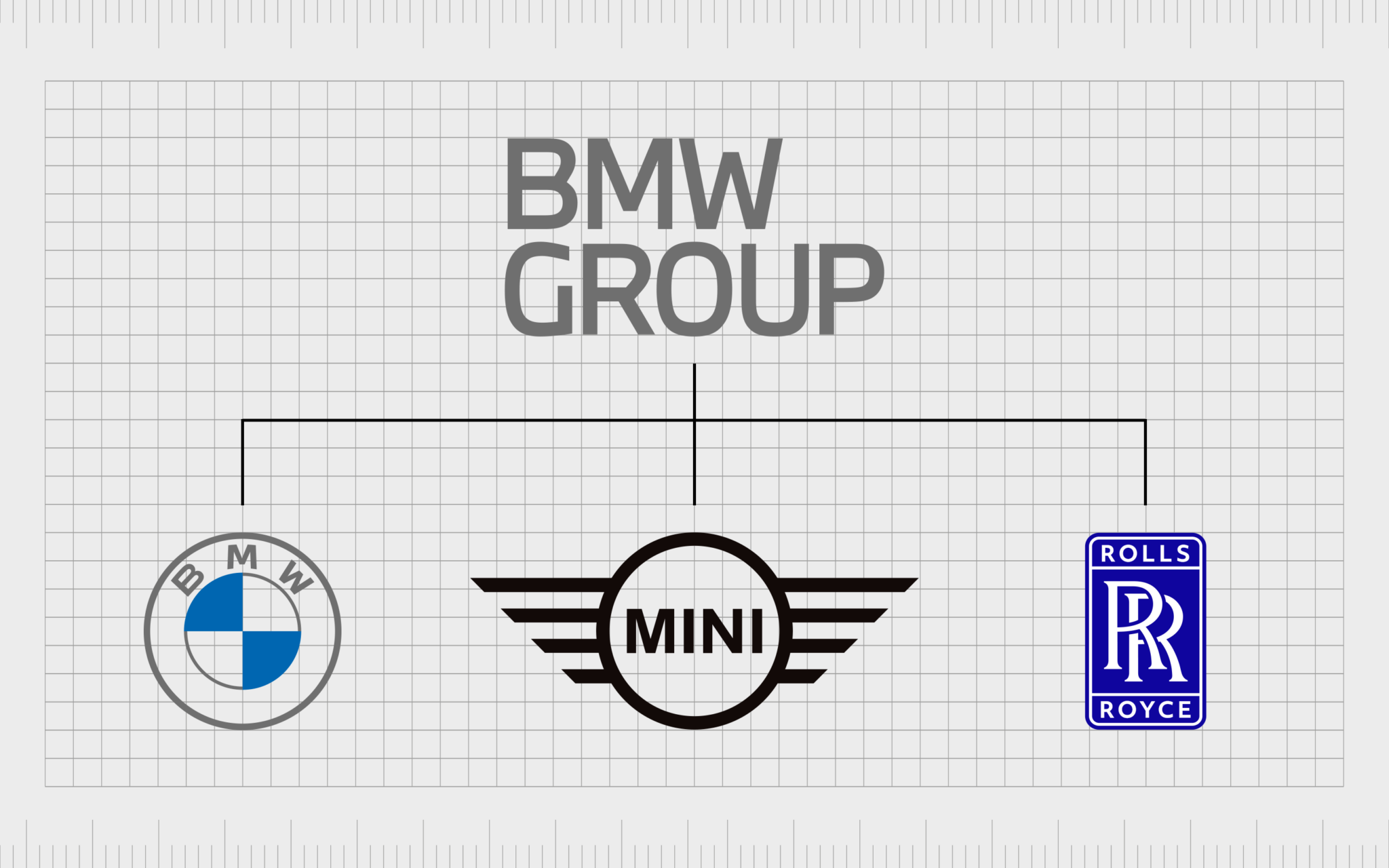 BMW: Founded 1916
The Bavarian Motor Works company isn't just the brand behind BMW, it's also the company responsible for your Mini Coopers and Rolls Royce cars too. The company reached 100 years in business in 2016 and has shareholders across the globe.
Mini: Founded 1959
The Mini was originally introduced as a car model from BMW, but it became a car brand in its own right during 1969. The company has changed hands a few times over the year but was purchased by BMW in 1994.
Rolls Royce: Founded 1906
Rolls Royce is one of the better-known luxury cars in the world today, best known for its stunning premium vehicles. The company also produces products for commercial airlines. It was purchased by Volkswagen in 1998, before moving to the BMW brand in 2003.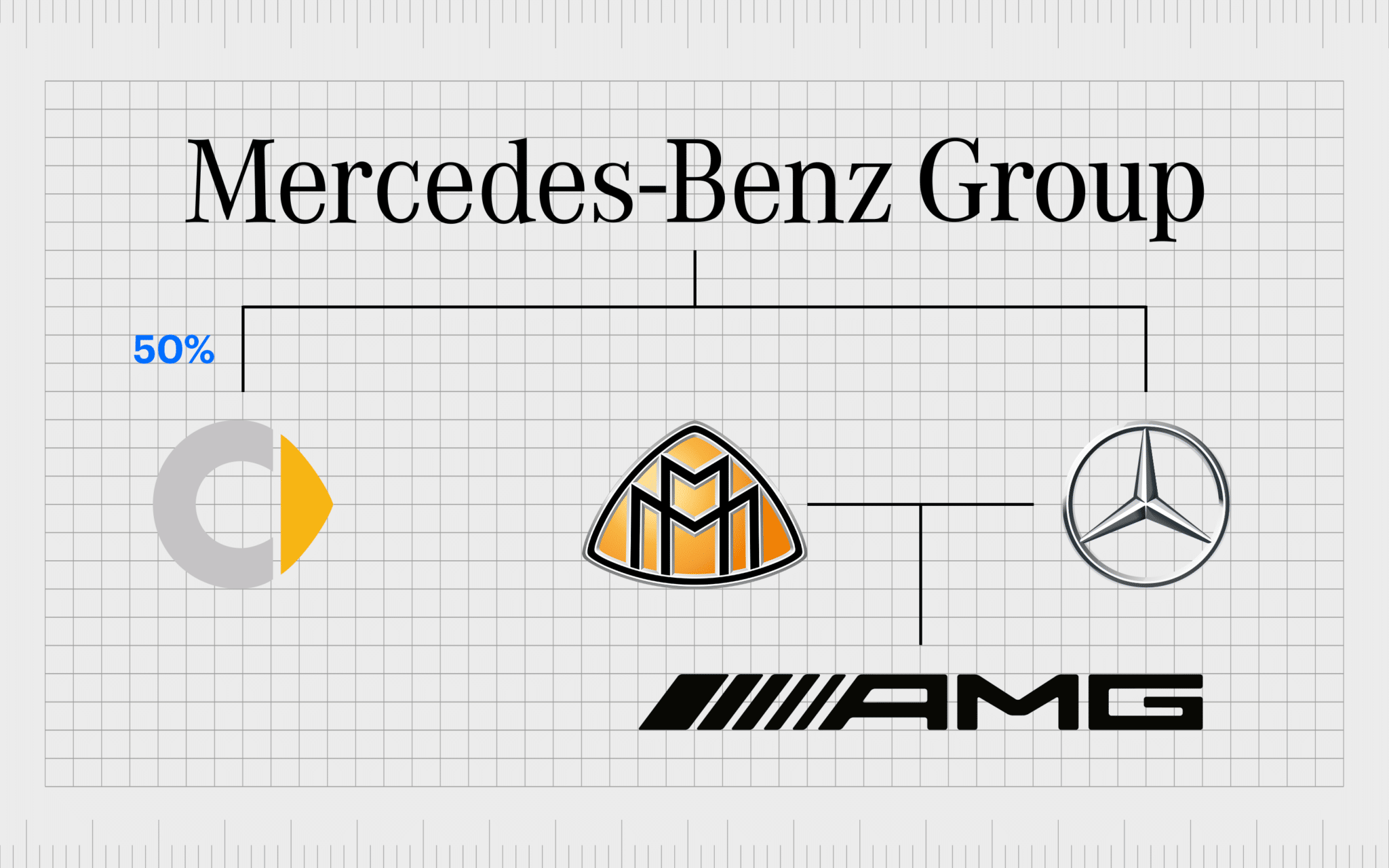 Mercedes-Benz Group: Founded in 1926
Formerly known as Daimler, Mercedes-Benz Group is a German automobile manufacturer responsible for selling a range of vehicles around the world. The company was formed with the merging of the Mercedes Bens and Daimler automobile companies before the purchase of Chrysler in 1998. Chrysler is now owned by Stellantis.
Mercedes Bens: Founded 1883
Mercedes Benz is the oldest car manufacturer in the world. The brand is best-known for its high-performance and luxury cars. The company has also participated in Formula 1.
Smart
Smart is a Mercedes-Benz Group AG brand best-known for creating micro cars and smaller compact vehicles. Originally a concept from the Swiss timepiece company, Swatch, the brand and Mercedes decided to come together to build cars. Daimler purchased Smart in 2019.
Maybach: Founded in 1909
Maybach, founded in 1909, also technically belongs to Mercedes-Benz Group, as a sub-brand of Mercedes Benz. The Maybach Company produces ultra-luxury cars.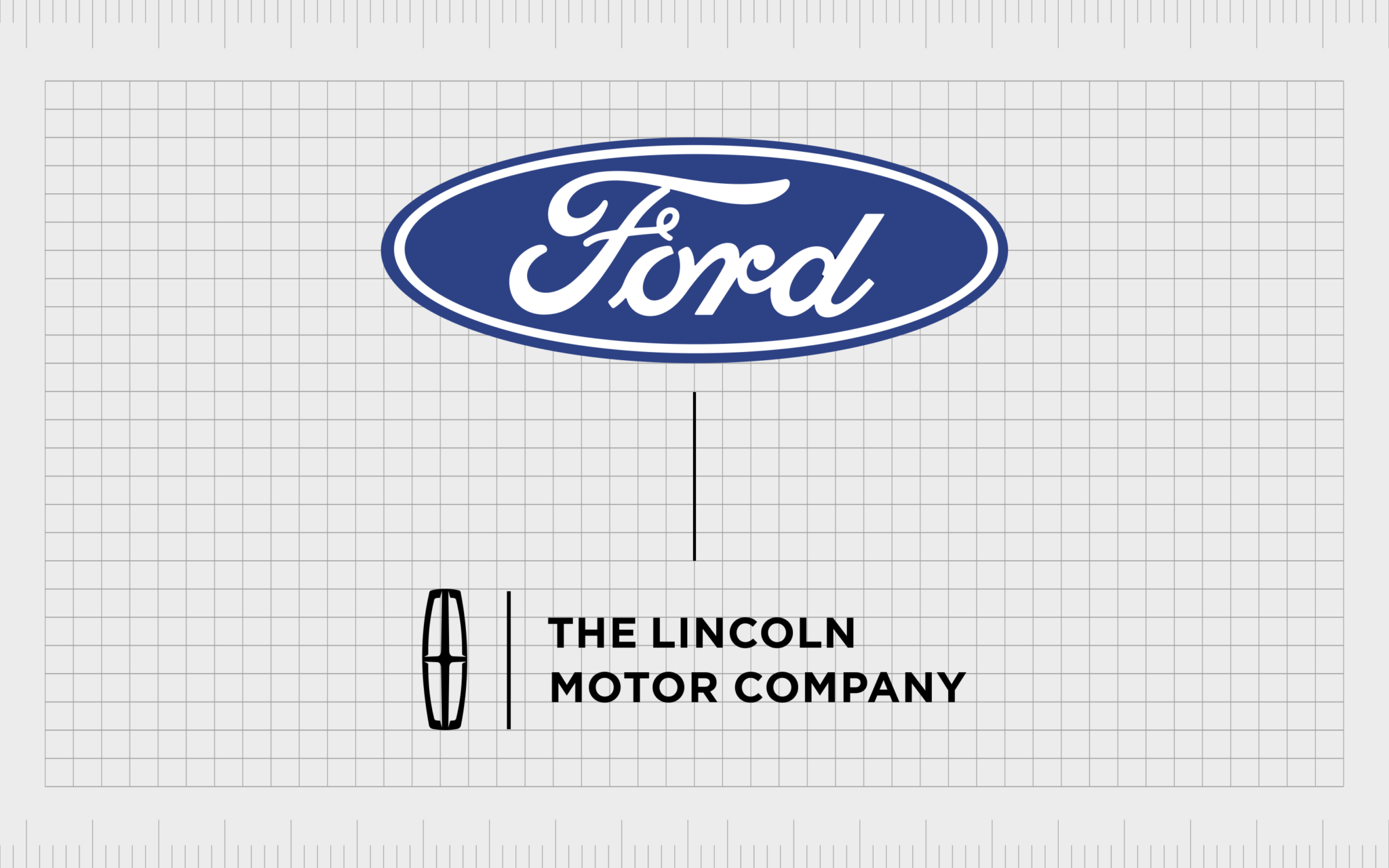 Ford: Founded 1903
Ford is a multinational automobile company and one of the largest in the country. The Ford brand started life in 1903, and quickly evolved to become a leading business. Former UK subsidiaries of Ford included Land Rover and Jaguar, acquired in 1989 and 2000.
However, these companies were later sold to Tata Motors.
Lincoln: Founded in 1917
Lincoln is a luxury brand created by Ford to sell high-quality cars around the world. The company operates separately from Ford, but still uses the Ford name in some cases.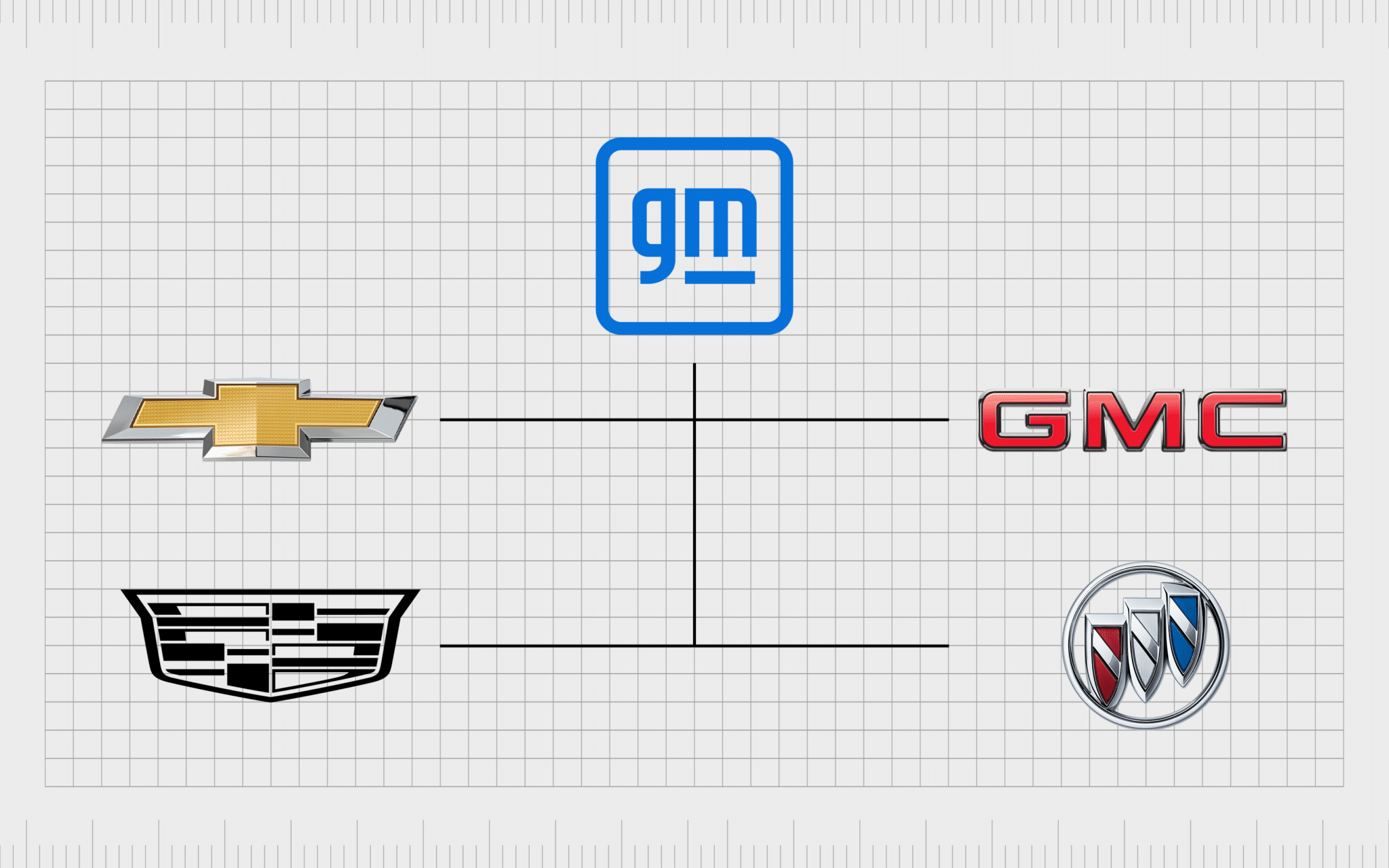 General Motors (GM): Founded in 1908
General Motors, usually abbreviated to "GM", is one of the largest car manufacturers in America. The company builds vehicles for a number of niches and produces cars in 15 different countries worldwide.
General Motors aims to "push the limits of transportation" and is currently making a revenue of around $122 billion.
Chevrolet: Founded 1911
Following a somewhat complicated beginning, Chevrolet became a General Motors company in 1918. The brand became the "flagship" car manufacturer for GM in 1919. The Chevy continues to be one of the most popular car brands in the world today.
Buick: Founded 1899
Buick was absorbed into GM upon the creation of the company in 1908. The owner of the business at the time was William C. Durant of GM. Buick is now best-known for selling reliable, high-quality cars.
Cadillac: Founded in 1902
Most people would refer to Cadillac as the "luxury" brand of GMC, offering a unique range of fantastic products. The Cadillac Company doesn't just sell luxury vehicles. It's also responsible for various SUVs, roadsters, and sedans.
GMC: Founded 1911
Previously known as the General Motors Truck Company, the GMC brand is a division of GM focusing heavily on utility vehicles and trucks. GMS makes pickup trucks, SUVs, vans, and light-duty trucks.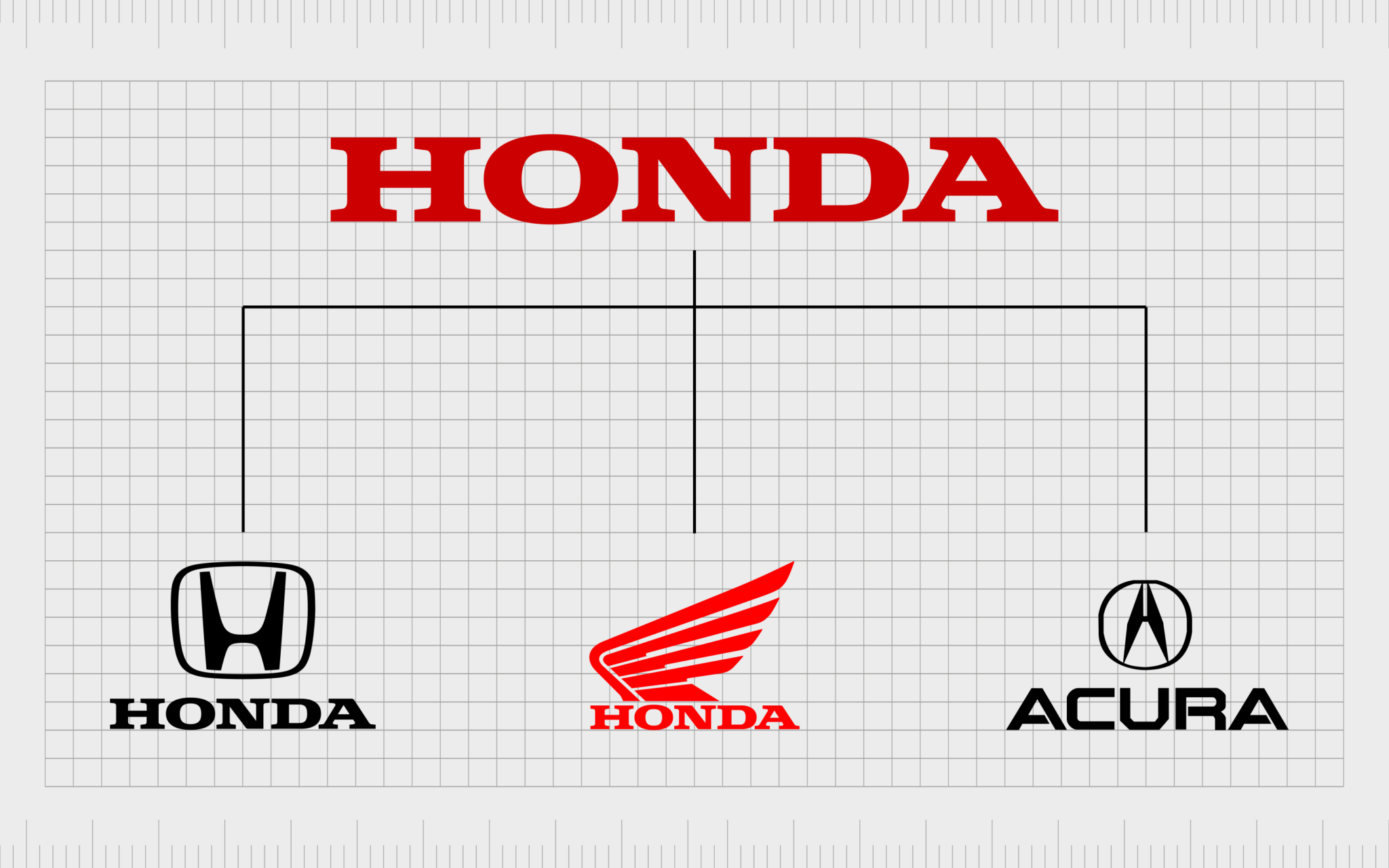 Honda: Founded 1946
Honda Motor Company is a Japanese conglomerate manufacturers of power equipment, motorcycles, and automobiles. The company has been the largest motorcycle manufacturer in the world since 1959, and currently has a huge international presence.
Honda was also the first Japanese automobile company to release its own luxury brand.
Acura: Founded 1986
Acura is the luxury brand owned by Honda, offering high-performance, attractive cars for the global market. The company is best known for its flagship vehicle, the Legend, which inspired Nissan and Toyota to launch luxury brands.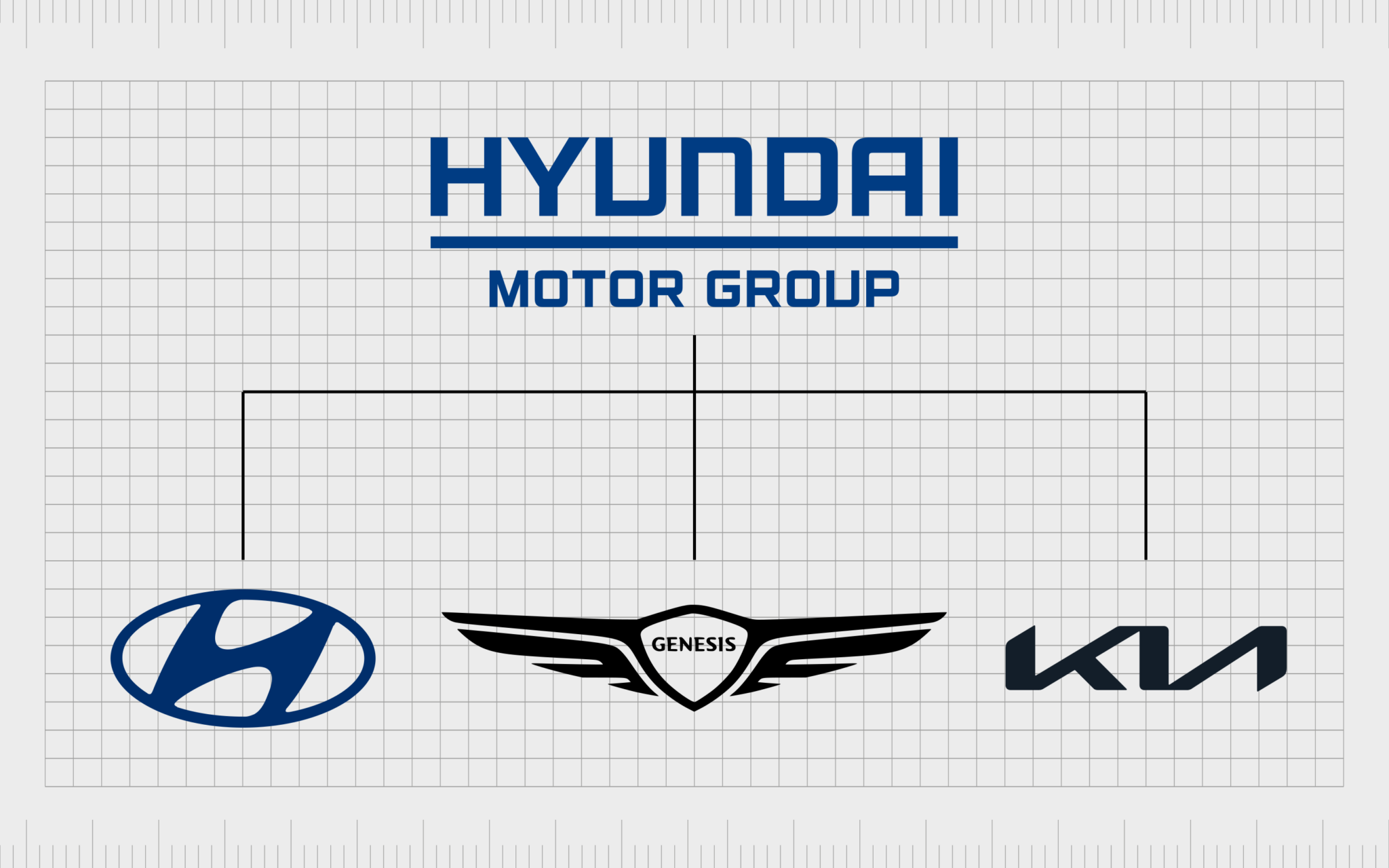 Hyundai: Founded 1967
Along with the subsidiary, Kia, the Hyundai Group represents one of the largest car markers in the world. The company is best-known for offering a wide range of inexpensive vehicles for the more conservative drivers on the road.
The Hyundai brand has begun to branch out into other, more luxurious vehicles in recent years.
Kia: Founded 1944
The Hyundai-owned brand, Kia is similar to the parent company, offering a wide selection of affordable and attractive cars. Kia is one of the largest brands in the Hyundai portfolio, though it has seen some significant financial issues over the year, particularly during the 1990s.
Genesis: Founded in 2015
Genesis was originally the top-of-the-range model offered by Hyundai. Now, it's evolved to become a standalone solution. Currently, there are two high-performance sedans available from Genesis, and a set of two SUVs.
Renault, Nissan, and Mitsubishi Alliance: Founded 1999
Renault, Nissan and Mitsubishi are three car manufacturers made into one entity.
The unexpected, but powerful alliance between Nissan, Renault, and Mitsubishi, was launched in 1999. The French-Japanese strategic alliance between the three companies created a brand which now sells around 1 in every 9 vehicles worldwide.
Renault: Founded 1899
The French brand Renault began life at the end of the 19th century and has grown to become one of the most powerful companies in the world since. The company is owned partially by the French government too.
Nissan: Founded 1922
The Japanese brand, Nissan, has been controlled mostly by Renault since 1999, thanks to the Renault-Nissan alliance. Nissan has a 15% share in the French brand. Nissan also holds Mitsubishi motors as a subsidiary.
Infiniti: Founded 1989
The Infiniti car brand produces luxury cars for Nissan, with a range of impressive products to offer. Despite offering competition against brands like Lexus, the company has failed to generate a lot of interest in certain parts of the world, and even announced a decision to pull out of sales in Australia.
Mitsubishi: Founded in 1917
Mitsubishi was originally built as a manufacturer of boats and ships. A motor division didn't emerge until 1970. The Mitsubishi brand now commands around a 20% stake in the company, but Nissan took a share of 34% in 2016.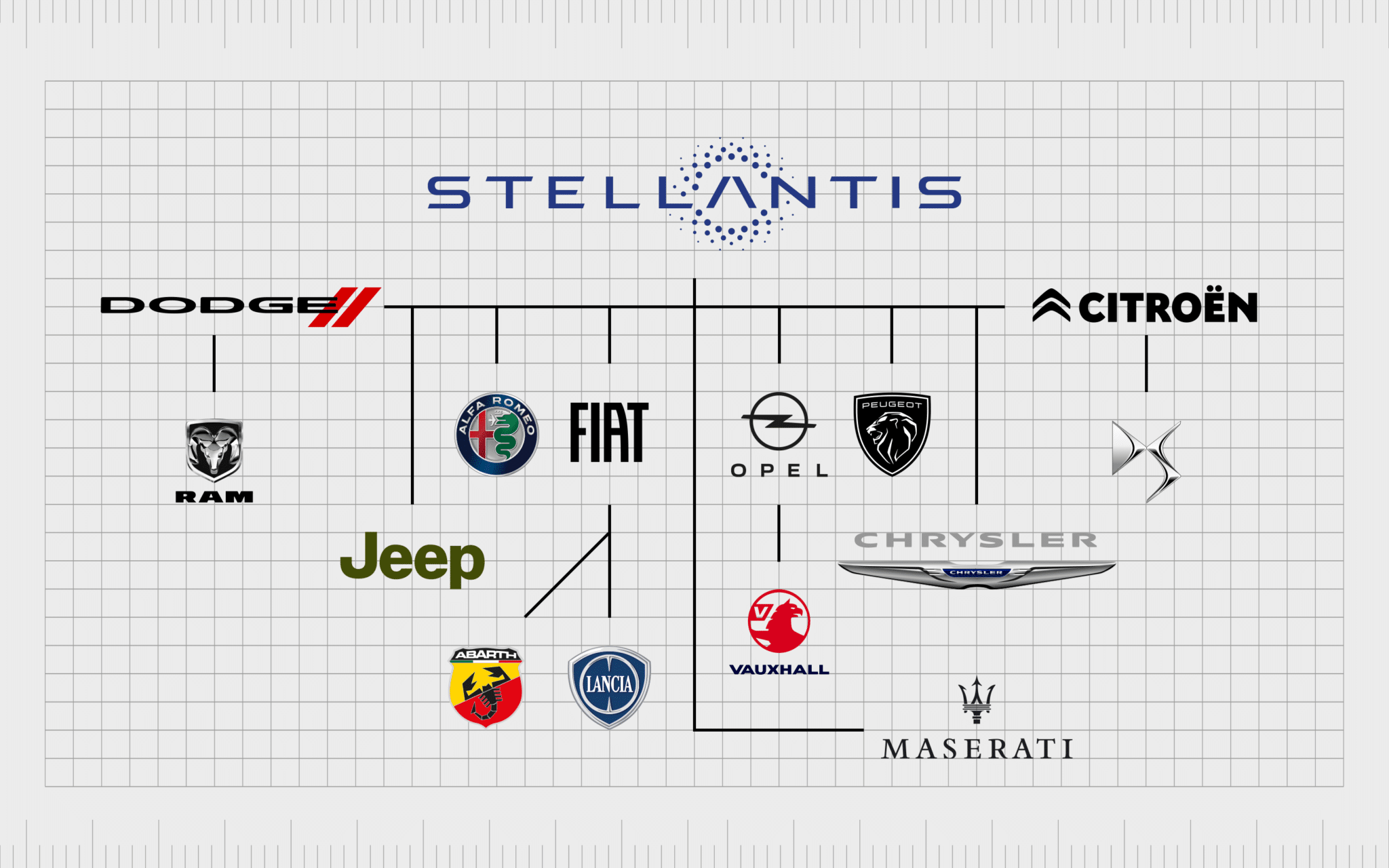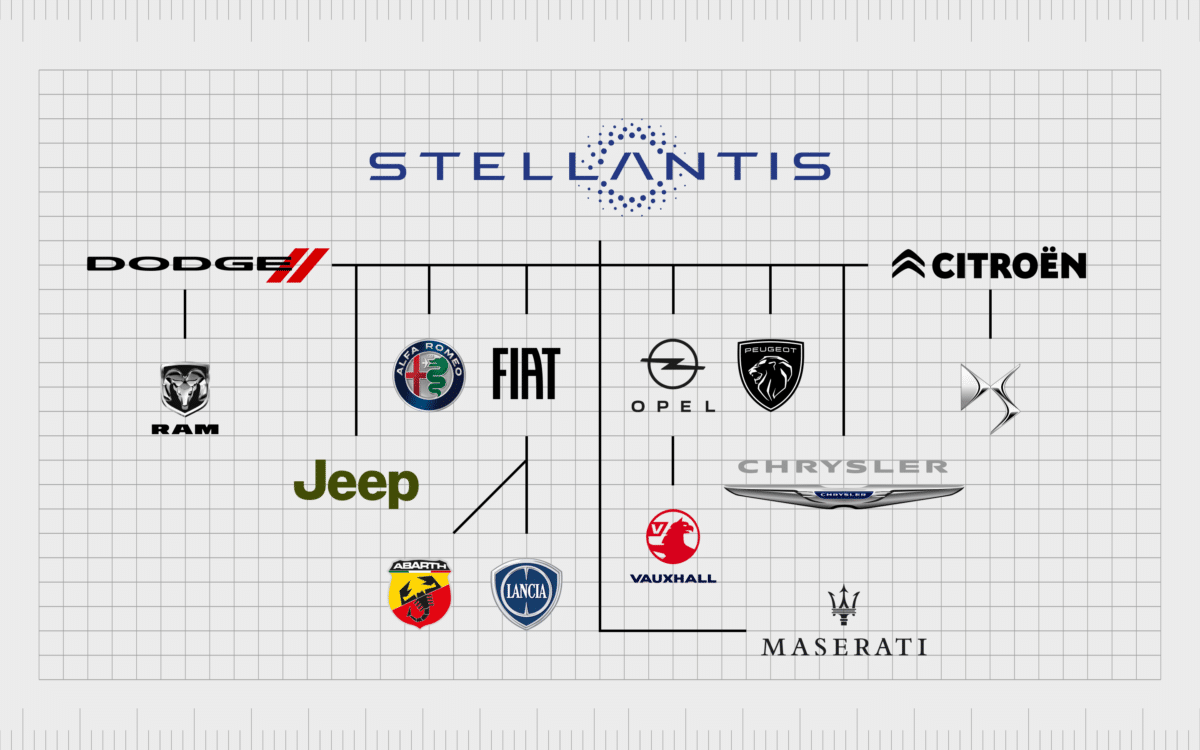 Stellantis: Founded 2021
When it comes to which car companies own which car makes, Stellantis takes the cake.
Stellantis is pretty much a brand-new company, which owns many of the leading car brands in the world. The multinational automotive company was created during a 50-50 cross-border partnership between Fiat Chrysler and the PSA Group.
Today, Stellantis is the sixth largest automaker in the world.
Fiat: Founded 1899
Fiat is the largest car brand in Italy. The company is a powerful presence in Europe and is best known for its wide selection of small cars, including the Punto and Panda. The affordable company offers a range of vehicles to all kinds of drivers.
Abarth: Founded 1949
Abarth was a standalone racing car and road vehicle producer before it was sold to Fiat in 1971. The brand ended production in 1981 but was once again revived in 2007. It's a lesser-known brand today.
Chrysler: Founded in 1925
Chrysler is among the largest car manufacturers in America, but it hasn't always been as strong as it is today. In 2009, after the automotive industry crisis, Fiat took full ownership of Chrysler.
Dodge: Founded 1900
Launched under the Chrysler brand, Dodge became a subsidiary of the Fiat Group after the purchase in 2009. The company was also previously involved with the Daimler brand. Dodge produces a range of large trucks and performance cars.
Jeep: Founded 1941
Jeep is best-known for its durable and reliable 4×4 vehicles, which were originally built for the military in the US. The company has been owned by several brands over the years, and now belongs to Fiat.
Alfa Romeo: Founded in 1910
Alfa Romeo produces a host of sports and racing cars, as well as luxury vehicles. The Alfa Romeo Company became a part of FCA in 2007 and is one of the most sought-after brands today.
Lancia: Founded 1906
Lancia is currently only available in Italy, but it's a well-known brand among car lovers, thanks to extremely successful motorsports products, like the Delta, and Stratos. The Lancia Company joined Fiat in 1969.
Peugeot: Founded in 1810
Peugeot started life as a coffee mill company, then switched to selling bikes before finally moving into the car industry. The French Government and Dongfeng purchased stakes in the company during 2014.
Citroën: Founded in 1919
Citroën has made some significant waves in the automotive world over the years. Today, the company is known best for its mid-sized, and small cars, often featuring fun and quirky designs.
Opel: Founded in 1863
Open was built in 1863 for the production of sewing machines, but it eventually switched to making bicycles in 1886, then cars in 1899. GM took a majority stake in the brand in 1929 and took full control in 1931. PSA took over ownership in 2017.
Vauxhall: Founded in 1857
One of the better-known automobile companies in the UK, Vauxhall was first launched as a pump and marine engine manufacturer. The company started making cars in 1993 and was acquired by GM in 1925. In 2017, the Vauxhall brand joined the PSA product portfolio.
Maserati: Founded in 1914
Maserati is an Italian luxury vehicle brand established in Bologna. The company was initially associated with Ferrari. In 1968, the business was purchased by the Citroen brand.
DS Automobiles: Founded in 2010
DS Automobiles is a French luxury vehicle producer created in 2010 as a sub-marque of Citroen, before launching as a standalone brand in 2015. The company was purchased by Stellantis as part of the PSA Group merger.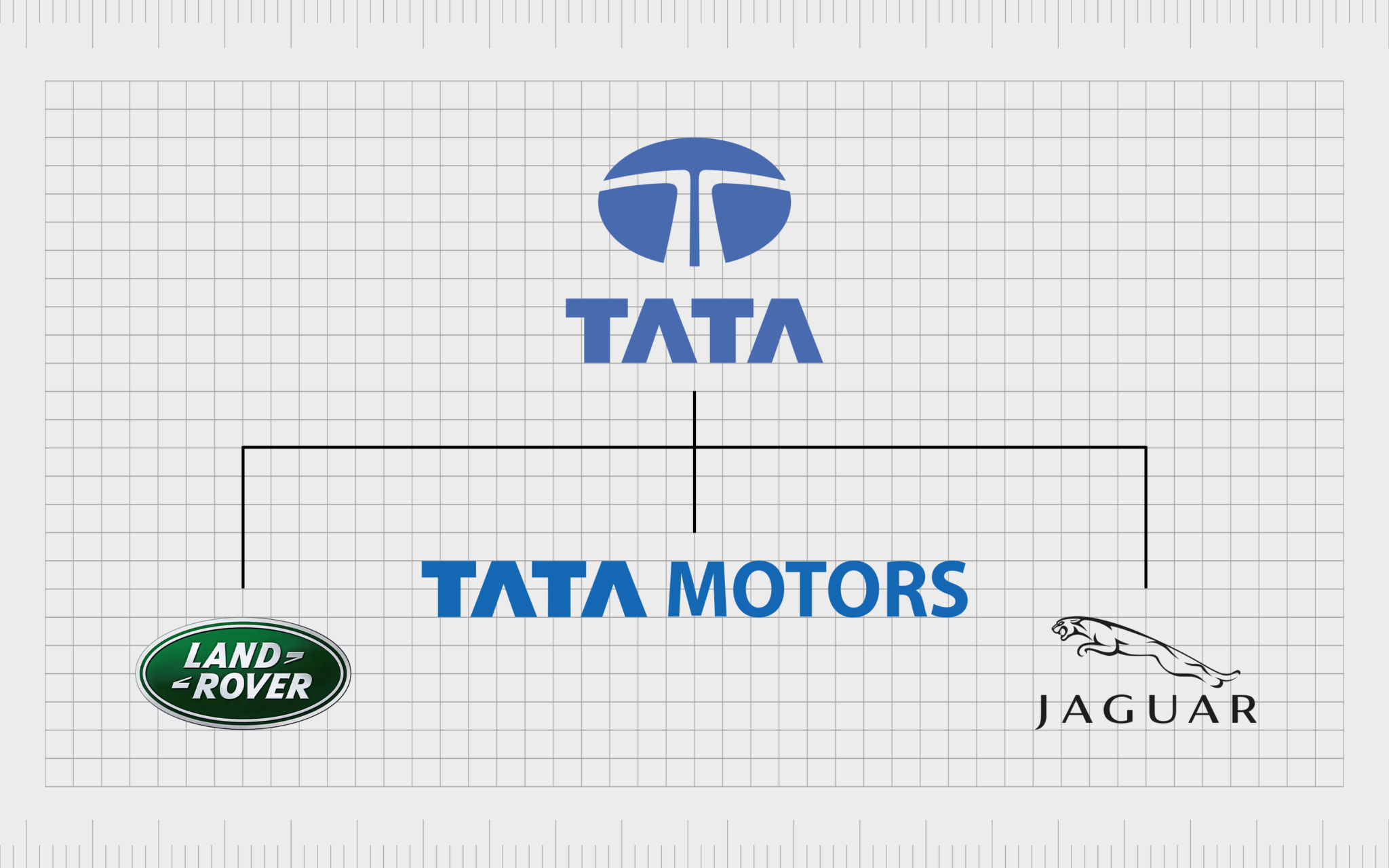 Tata Motors: Founded 1945
Tata Motors is an Indian automotive company, headquartered in Mumbai. Part of the Tata Group, the company creates a host of passenger cars, vans, coaches, trucks, luxury cars, and more. One of the better-known makes of car owned by Tata Motors is Jaguar, and the other is Land Rover.
The company also enjoyed a collaboration with Daimler-Benz in the past too.
Land Rover: Founded in 1948
Land Rover was acquired by the Tata Motors Company in 2008 and became one of the many different makes of car offered by the business. Despite its ownership, Land Rover still stands out among vehicle brands as a British icon.
Jaguar: Founded in 1922
Another of the British car manufacturers acquired by Tata Motors over the years, Jaguar is a luxury car brand which previously belonged to Ford until 2008. Interestingly, under the ownership of Ford, Jaguar never made a profit.
Fortunately, since embracing their new owner, Jaguar and Land Rover have both seen significant growth.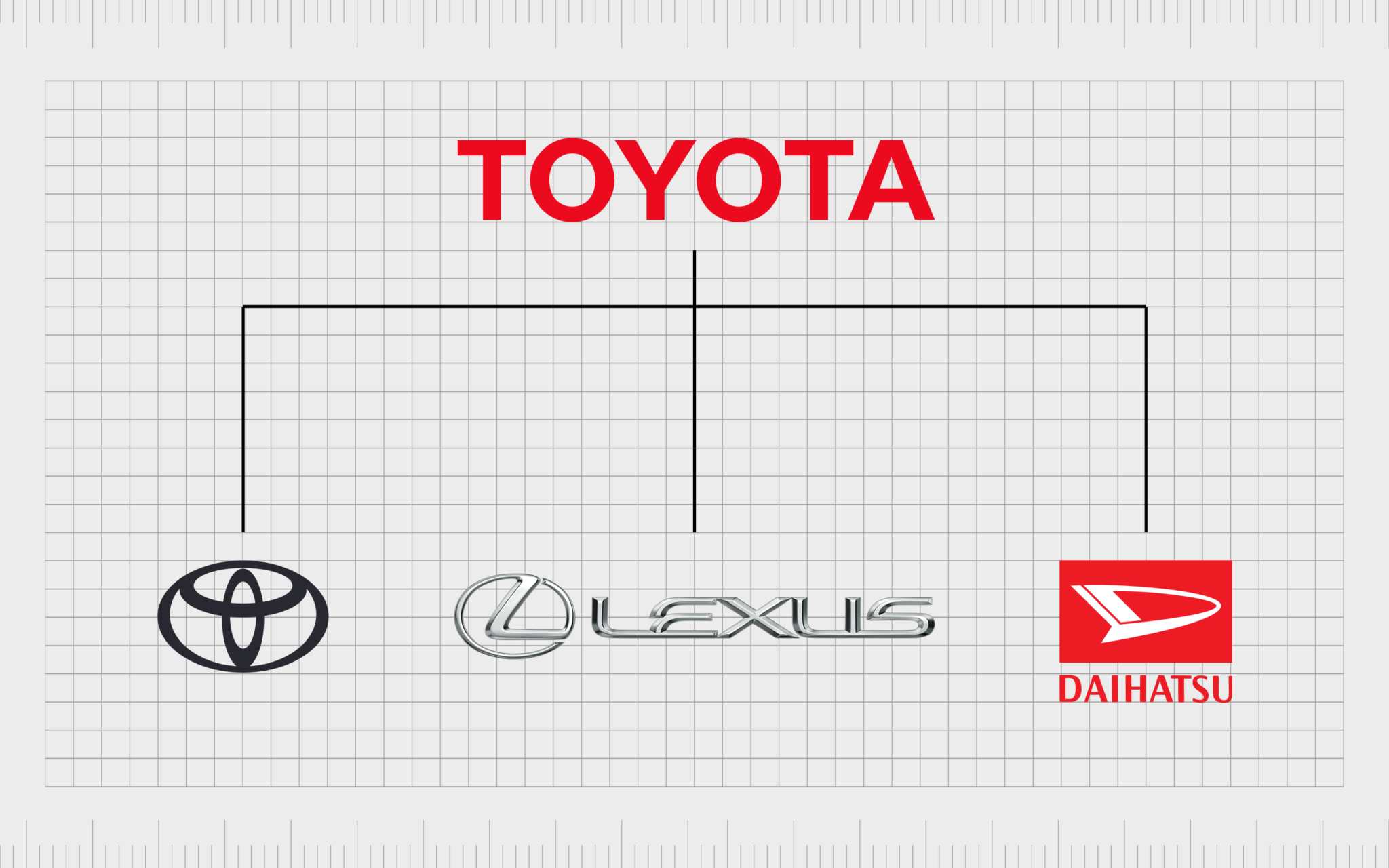 Toyota: Founded 1937
Toyota is another of the well-known car brands which often appears in discussions of who owns what car brands. Australia's favorite car manufacturer, Toyota has outshone a number of companies through the years with its reliable range of cars.
The Toyota Company also owns Lexus and Daihatsu. Toyota also has a share in the "Denso" Company.
Lexus: Founded in 1989
Lexus was created in the late 80s as the luxury vehicle division of Toyota. The company has an extensive line up of high-quality cars, tackling a range of other big names like BMW. Few companies have achieved the same results with their own luxury brands as Toyota has with Lexus.
Daihatsu: Founded in 1907
A Japanese automobile manufacturer known for three-wheeled vehicles and off-road cars, Daihatsu became a fully owned subsidiary of the Toyota group in 2016, more than 100 years after it was originally formed.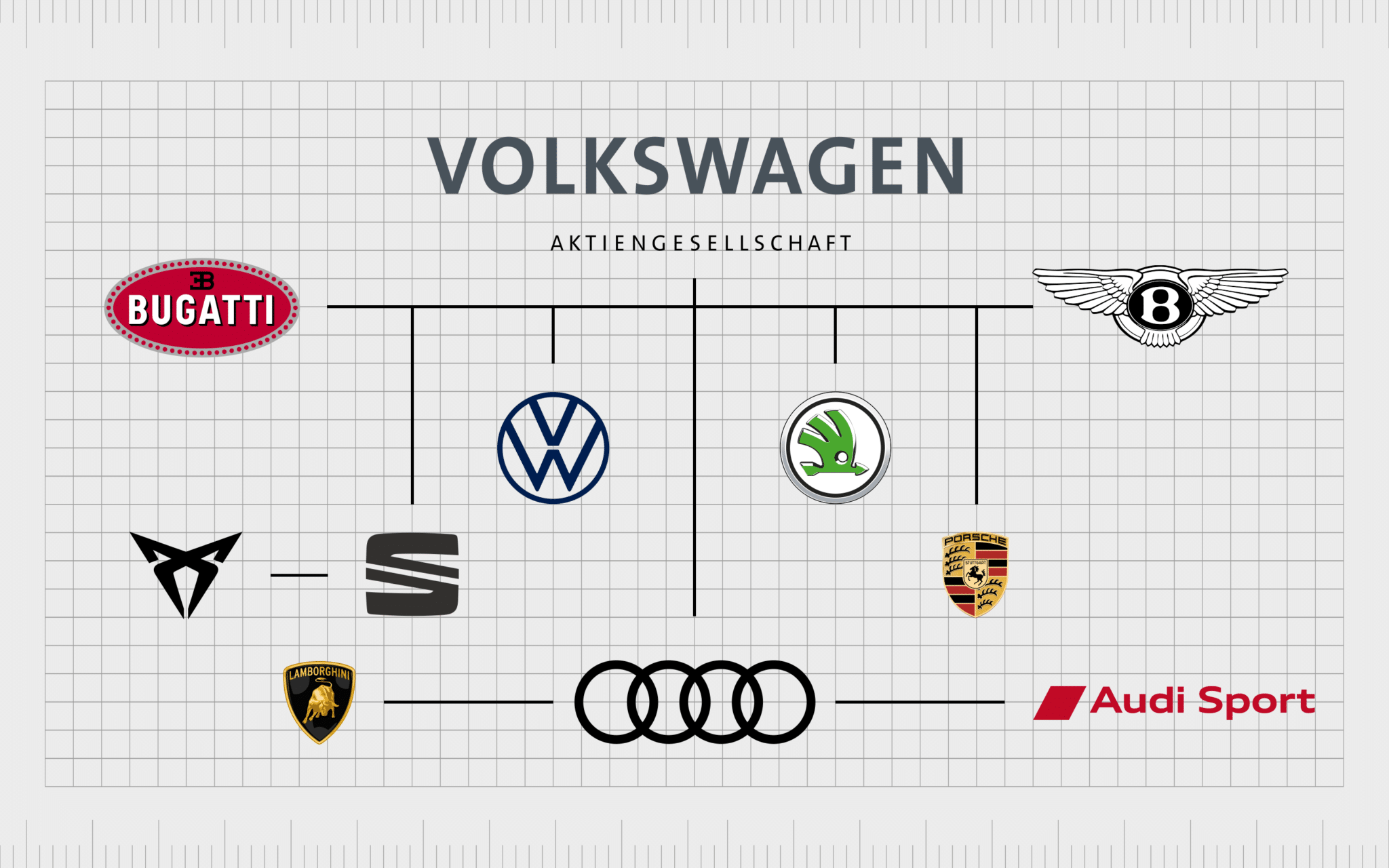 Volkswagen: Founded 1937
Volkswagen was created by the German Labor Front in 1937, with the goal of making a car for the German people. The Beetle was the first, unique car created by the company, and it sold on and off from 1938 to 2019, making it the longest-running car of all time.
Audi: Founded in 1910
Previously owned by the Daimler Benz group, Audi was purchased by VW in the 60s. Audi had barely done anything for 25 years when in the hands of Daimler-Benz, but it was revived when Volkswagen took over.
Today, the car company is one of the leading manufacturers of premium cars.
Lamborghini: Founded 1963
Another well-known and popular luxury car brand under the Volkswagen banner, Lamborghini is responsible for some of the most desirable cars worldwide. The company is known all over the world for its unforgettably sleek racing car models, including cars like the Diablo and Aventador.
Bentley: Founded 1919
Bentley is one of the best-known car brands in all of British history. Best known for the creation of sports tourer vehicles, Bentley was one of the few car manufacturers to thrive as a standalone brand for 12 years, before it was taken over by Rolls Royce.
After Rolls Royce went bankrupt in 1980, Bentley was sold to Vickers PLC, and purchased by VW in 1998.
Bugatti: Founded 1909
Known for stunning designs and incredible racing prowess, Bugatti fell apart after Ettore Bugatti died in 1947. The company was later revived by Romano Arioli in 1987, and then acquired by VW in 1998.
Bugatti is now also closely connected with the Rimac Company – well known for the creation of electric vehicle company.
Skoda: Founded 1895
Volkswagen didn't take full ownership of Skoda until 2000, but it was chosen to be the group's entry-level brand for car manufacturing, providing cheaper cars than you'd get from VW. The company maintains an identity as a creator of unique vehicles and interesting designs today.
Porsche: Founded 1931
One of the world's most profitable car companies, Porsche was eventually purchased by VW in 2012, following four years of the Volkswagen brand trying to acquiree the Porsche name.
Despite the change in ownership, Porsche continues to stand tall as one of the leading car manufacturers for luxury vehicles today.
Seat: Founded in 1950
Seat was one of the few makes of car to be owned by a government body for some time. Owned by the Spanish government until 1986, Seat was purchased by VW in 1990. The Seat brand today is known for producing affordable, practical cars.
Cupra: Founded 1985
Initially introduced as Seat Sport, Cupra is the rebranded motorsport division of the Seat organization. Since Volkswagen already had ownership of Seat when Cupra was born, the company also owns Cupra too.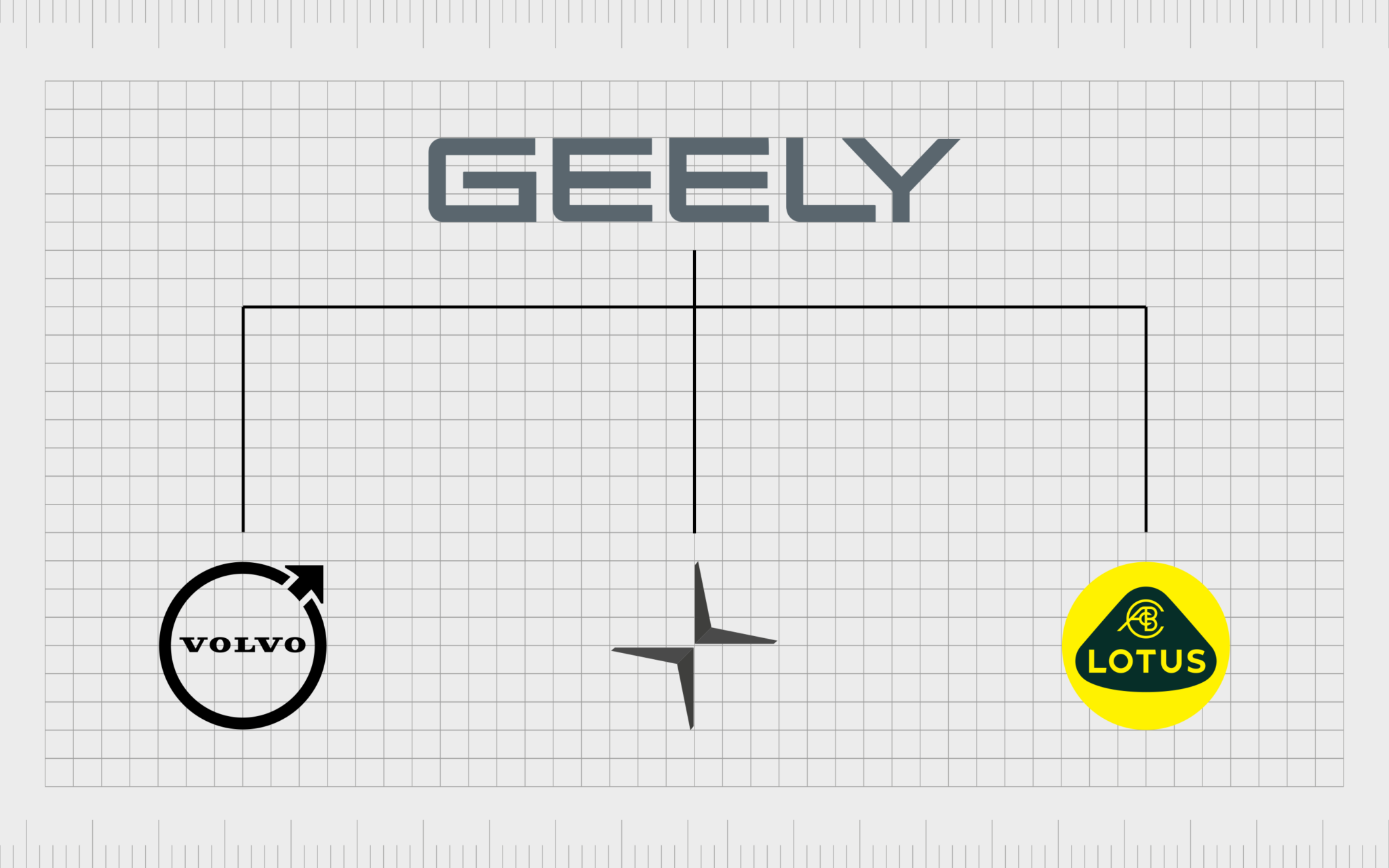 Zhejiang Geely (ZGH): Founded 1986
Geely is a Chinese car brand which has grown significantly since it first began to produce cars in 2002. Today, the company is one of the better-known owners of car manufacturers in the world.
Zhejiang Geely started off selling most of its vehicles in China, and eventually it purchased Volvo from the Ford brand in 2010. This acquisition launched a new roadmap for the conglomerate, based on global expansion.
Volvo: Founded 1915
Volva was originally a company in Sweden created to make ball bearings. The brand started making cars in 1927, and it wasn't until 1999 when the brand decided it would sell its automobile company to focus on selling commercial vehicles.
Ford initially purchased Volvo, and Geely took over in 2010.
Lotus: Founded 1948
Lotus is a legendary motoring brand from Britain, known for creating low-volume sports cars and premium manufacturers. For more than 70 years, Lotus has made a name for itself in the construction of minimalist, lightweight and powerful cars, capable of performing well in any environment.
Polestar: Founded 1996
Polestar is the racing and performance division of Volvo, created in 1996. After being acquired by Geely, Polestar became a dedicated provider of electric vehicles, creating products like the Polestar 1, 2 and 3.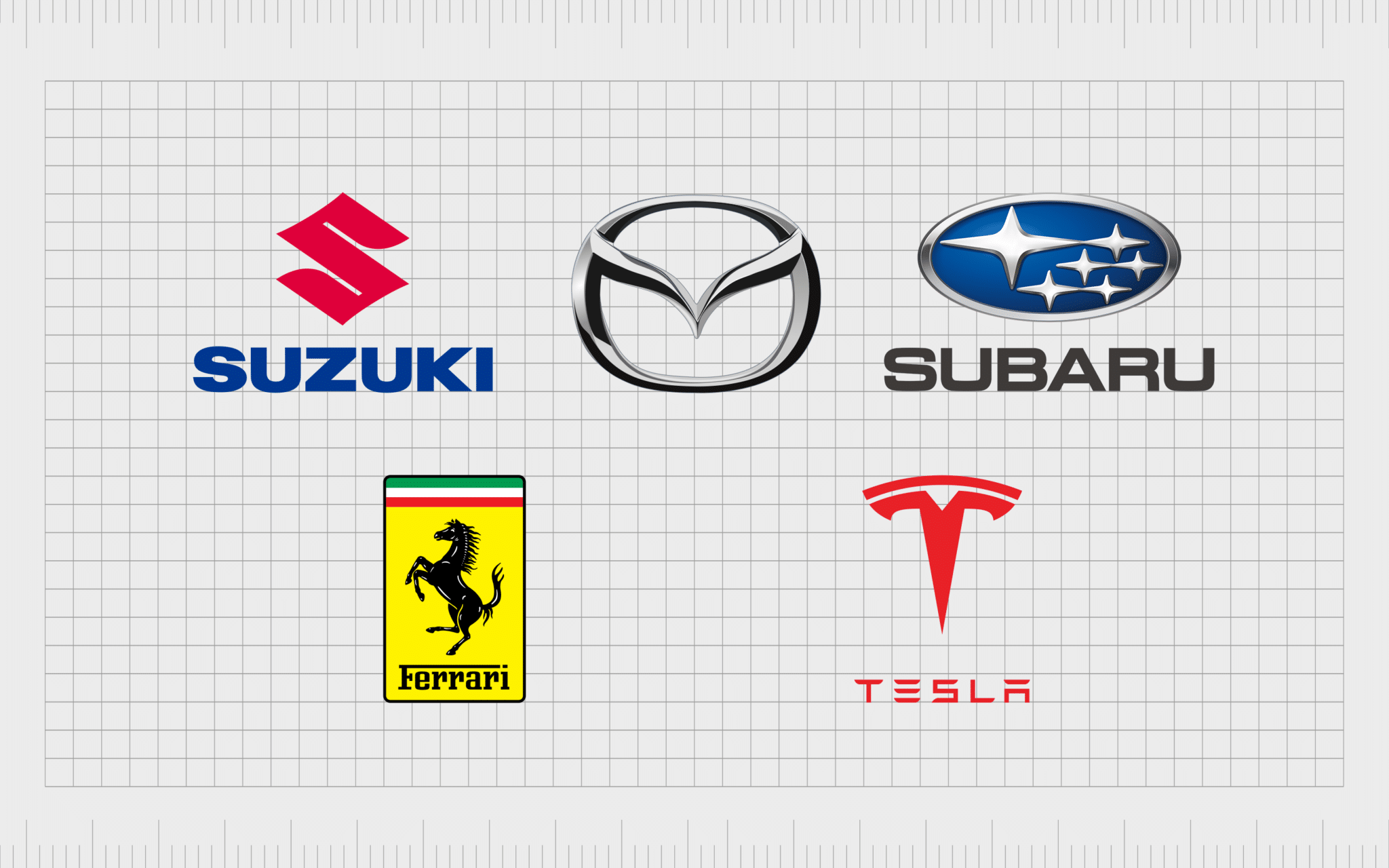 Standalone car brands
Any article covering who owns which car brands should also include a quick overview of the car manufacturers who currently standalone in the market.
Here are some of the different makes of car with no parent company:
Suzuki: Founded 1909
Suzuki is a major player in the vehicle manufacturing landscape. In the 2000s, Suzuki gave around 19.9% of its shares to Volkswagen. The company later purchased the shares back to maintain total ownership of the brand.
Mazda: Founded in 1920
Mazda was owned for a while by a number of Japanese banks, and the Ford Company. However, the luxury car company regained its independence, and stands alone today.
Ferrari: Founded in 1939
One of the best-known luxury car brands and sports car manufacturers in the world, Ferrari has an unforgettable presence among car makes. Fiat did own a percentage of the Ferrari brand between 1969 and 2014, but the company regained its independence after 2014.
Subaru: Founded 1939
Subaru is best-known for its amazing boxer engines, success in the rally car racing world, and commitment to all-wheel drive cars. The company originally sold its cars through agricultural machinery providers.
Tesla: Founded 2003
Owned by the enigmatic Elon Musk, Tesla is a creator of unique electric vehicles with intelligence built into the core. The company also builds batteries for home electric car charging.
Which car companies own which?
Hopefully, this guide has given you an excellent insight into which car companies own which car brands. If you have more questions and want to learn about the logos and branding of these car makes, make sure you check out our dedicated car brand Logofiles.
Now read these:
—Famous car brands, their names and logos
—The ultimate list of French car brand logos
—The 50 best-known car logos with wings
—The definitive guide to German car logos
—Famous car logos and emblems with stars
—Top American car brands and their logos
—Your ultimate guide to Italian car brands
—American car companies that went bust
—The conclusive guide to British car logos
—The essential list of Japanese car logos
—A decisive guide to car logos with circles
Fabrik: A branding agency for our times.