Old car logos: American car companies that went out of business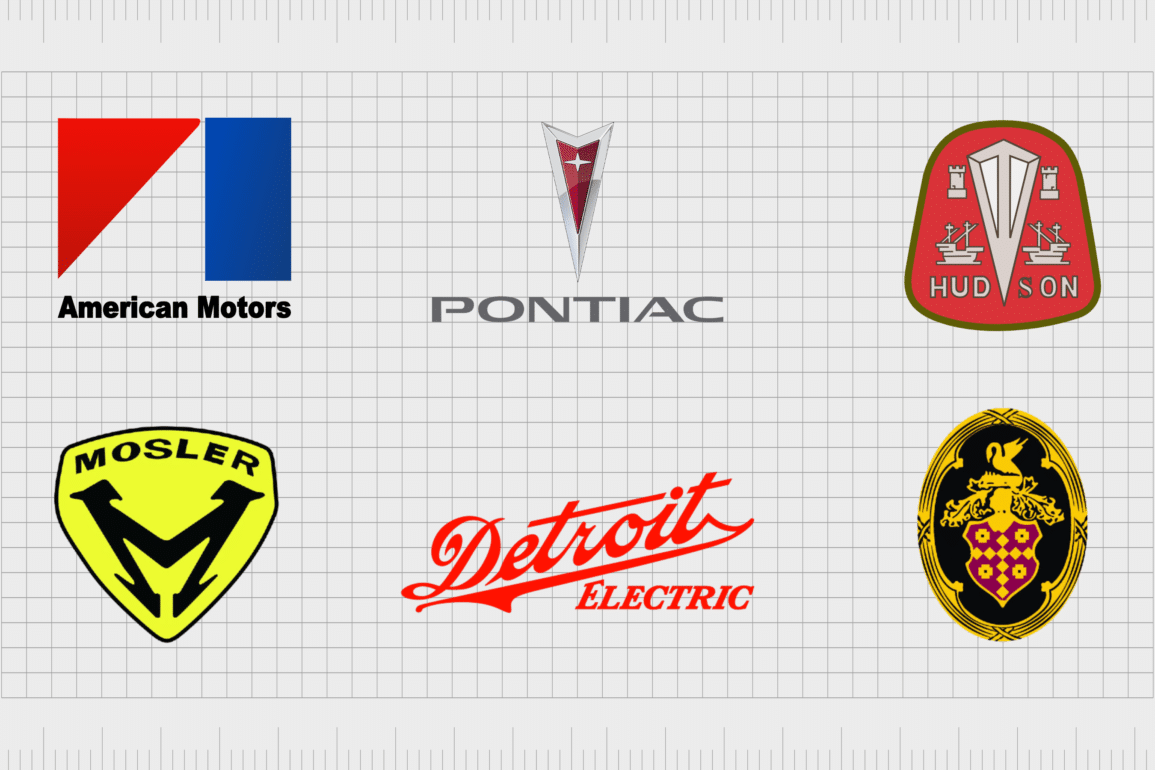 Looking back at old car logos can be an interesting experience. While the American automotive industry might feel like it's packed with contenders today, there are plenty of car companies that went out of business long before they had a chance to thrive.
While some old car brands failed due to a lack of funding or opportunity, many still had a significant impact on the automotive industry as we know it today. Looking back at these defunct American car companies, we can get a sense of the cars capable of inspiring new innovators.
Today, we're taking a look at some of the failed car companies from America which fell off the radar over the years.
Here's your insight into discontinued car brands and their logos!
Old car logos: What happens to failed car companies?
Since the rise of the personal vehicle in 1886, the car industry has been a significant part of the American landscape. There are plenty of great names worth mentioning, from giants like Ford and General Motors, to Corvette and Mustang.
Like any sector, of course, the automotive industry thrives on experimentation and exploration. Over the decades, many innovators have tried their hand at producing the ultimate American car, and not all of these entrepreneurs have achieved their goal.
Though the old car brands no longer made in America might not have a significant place on the US roads, they're still an important insight into the industry.
Loved by traditional car collectors and vehicle enthusiasts, and often responsible for introducing new ideas to the industry, discontinued car brands have more value than you might think.
Here are some of the most memorable American car companies that failed, and their old logos.
The best-known discontinued car brands
Let's start by looking at some of the defunct car brands you may be familiar with, even if you're not a dedicated car enthusiast…
Other American car companies that failed
Unfortunately, the list above only scratches the surface of the various Defunct American car companies which rose and fell in the industry over the years.
Let's take a look at some other meaningful, but perhaps lesser-known brands…
Remembering discontinued car brands
Old car brands and old car brand logos are still worth looking back on today. Although the companies above might not have a presence on the roads of America today, they still had a meaningful impact on the way we look at the automotive industry.
Not only does looking back at defunct car brands give us an insight into how the industry evolved over the years, but examining their logos can also highlight the styles and themes used throughout the automotive industry across the decades.
To learn more about some of the world's top car brands, make sure you check out other Logofile posts on Brand Fabrik.