Japanese car brands: The essential list of Japanese car logos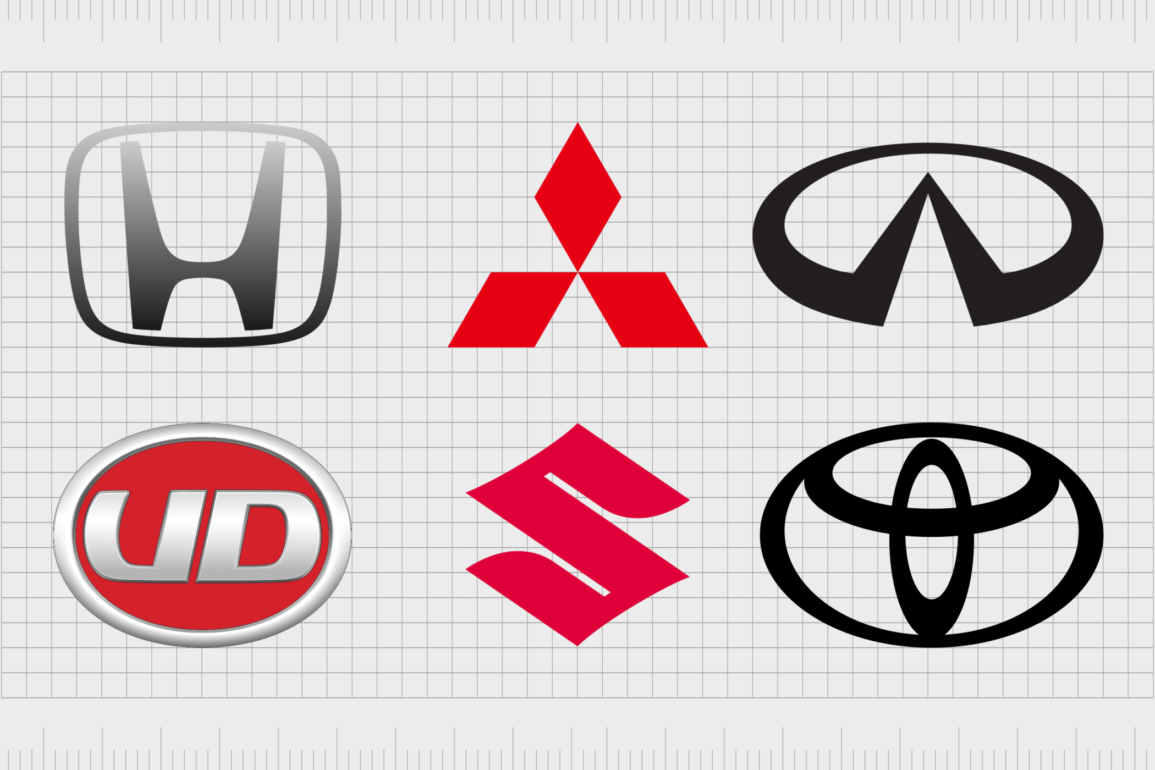 Japanese car brands are some of the most popular in the world. Known for innovative design, exceptional performance and impressive market appeal, Japanese automakers have made waves across the globe. So, how many Japanese car logos can you recognize?
The chances are a number of Japanese car emblems come to mind when you think of the country's automobile environment, from Toyota to Honda. However, there are more compelling Japanese car companies out there than you may think.
Today, we're going to celebrate the heritage and performance of Japanese vehicles, by listing some of the top car brands from Japan. More importantly, we're going to be taking a look at each of the logos these Japanese car companies use to define their brands.
Mass market car brands from Japan
Probably some of the most recognizable Japanese car brand logos come from the vehicle manufacturers who produce their designs for a larger market.
Mass market car brands from Japan include the likes of Toyota and Nissan — the kind of car logos which have successfully made their way around the globe over the years.
Let's take a closer look at the top logos for mass-market brands…
Luxury car brands from Japan
Though it's clear there are plenty of mass market Japanese car companies out there, you'll also find a wide range of additional brands in Japan too. Luxury car brands from Japan include everything from Lexus to Acura.
These vehicles are designed to showcase not just exceptional performance, but fantastic attention to detail throughout.
Performance car brands from Japan
Performance car brands from Japan and sports car brands from Japan are often bundled into the same category. While the country might not have as many performance brands associated with it than some other locations, like the USA, there are a handful of great vehicles worth mentioning here.
Vehicle manufacturers from Japan
Japan, like many countries, has a wide range of vehicle manufacturers who specialize in products besides cars. Truck manufacturers, for instance, are particularly common in the Japanese market.
Here are some of the top vehicle manufacturers from Japan we haven't covered so far…
Defunct car brands from Japan
While many of the car brands produced in Japan have emerged as highly popular and lucrative companies over the years, it's worth noting not all companies have survived.
Just like car brands anywhere else in the world, there are a handful of vehicle manufacturers from Japan which have shut down due to being bought out or running out of revenue.
Celebrating Japanese car brands
As you can see from our list of Japanese cars, there's no shortage of great car brands from Japan to explore and learn about. Many of these companies have produced fantastic logos over the years, to help capture the attention of their audience and build a dedicated consumer following.
There are a handful of trends which you might notice when looking at the Japanese car logos above too, like the use of red – one of the most popular colors in Japan, and shapes like ovals. Shapes similar to wings are quite common too.
Remember, if you want to learn more about Japanese car company logos, or you're keen to discover more amazing logos from leading brands around the world, you can find more great posts on the Fabrik Logofile.