German car brands: The definitive guide to German car logos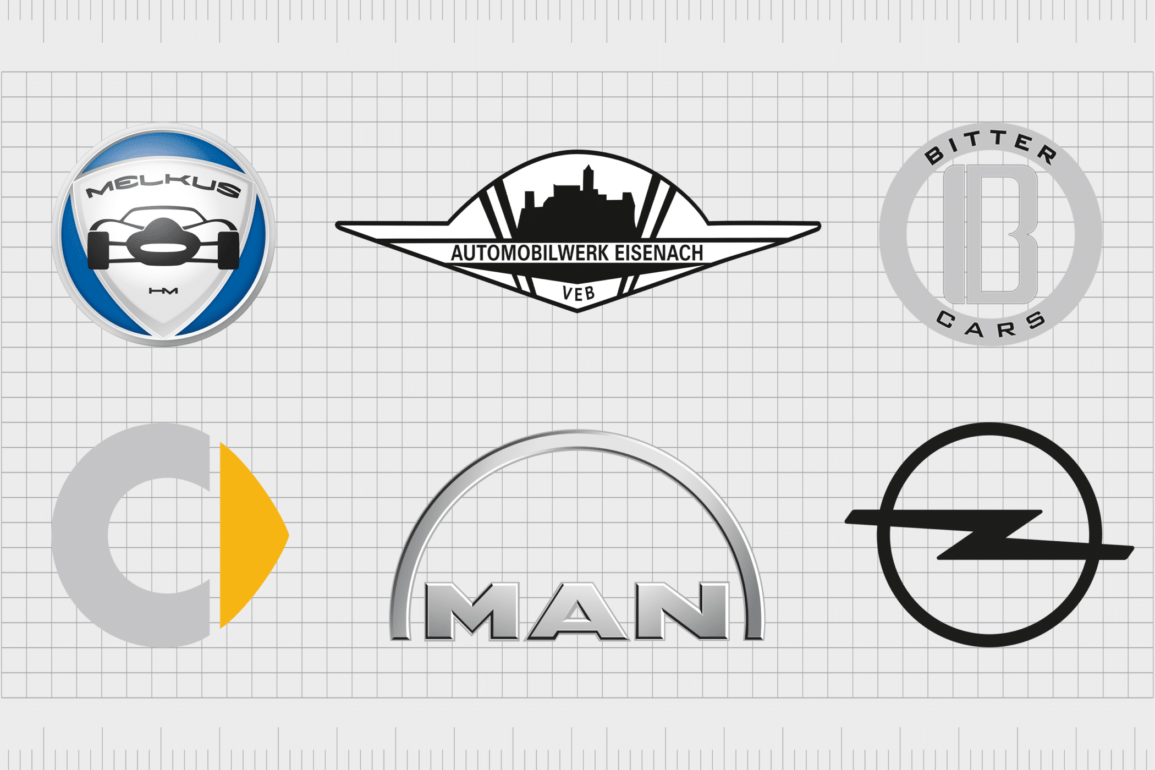 You can probably envision a handful of German car logos right now. The four rings of Audi, the three-pointed star of Mercedes Benz, and even the checkboard circle of BMW all come to mind. German car brands are some of the biggest, and most popular vehicle manufacturers in the world.
Though perhaps not the most affordable of brands, German automakers are known for their commitment to luxury, performance, and class. Indeed, many people consider Germany to be the birthplace of the automotive industry, as it's here where the first heat engine was invented.
Today, we're going to be looking at some of the better-known German car company logos and how they've risen to fame throughout the globe.
Mass market car brands from Germany
German car logos spread across a number of auto manufacturing sub-categories, from incredible performance and sports cars to more accessible mass-market vehicles.
We're beginning our adventure into the world of German car brands by looking at some of the more affordable, and easier to obtain vehicles from the country.
Performance car brands from Germany
Many of the German car brand logos we know around the world today belong to high-class, luxury, or performance cars. Germany's expertise in engineering has allowed the country to produce some of the most impeccable vehicles of all time.
Some of the German automakers best known for their performance cars include:
Sports car brands from Germany
Germany is no stranger to racing and sports cars. Ask anyone the question "What cars are made in Germany?" and you'll surely get a number of names associated with racing. Vehicle manufacturers from Germany are excellent at producing speedy, high-quality cars.
Just some of the sports car logos you may have seen include:
Luxury car brands from Germany
While there is a wide selection of German car companies spread across the country, each offering unique vehicles, luxury and sports cars are the most common from the region. German luxury car brands are so popular they've spanned the entire globe today.
Vehicle manufacturers from Germany
While Germany is certainly home to a huge number of car manufacturers, there are also a host of other forms of vehicles that come from the region too.
Let's take a look at some of the better-known vehicle manufacturers from Germany:
Defunct car brands from Germany
Finally, we come to some of the German car company logos you may not see as often on the roads today. Defunct car brands from Germany, like DKW and Horch, no longer create their well-known vehicles, but their logos remain recognizable.
Celebrating German car brands
There's no denying the fact German car brands have taken the world by storm. No matter where you look today, you're sure to find a handful of German car logos on the road, whether you're viewing the circles of Audi, or the unique coat of arms behind Porsche.
Make sure you check out our individual Logofile posts to learn more about the brands mentioned on this list. You can also check out some of our other handy insights into famous logos throughout the Fabrik website or contact us to learn more about creating an unforgettable logo of your own.
Now read these:
—Which car companies own which car brand?
—Famous car brands, their names and logos
—The ultimate list of French car brand logos
—The 50 best-known car logos with wings
—Famous car logos and emblems with stars
—Top American car brands and their logos
—Your ultimate guide to Italian car brands
—American car companies that went bust
—The conclusive guide to British car logos
—The essential list of Japanese car logos
—A decisive guide to car logos with circles
Fabrik: A branding agency for our times.