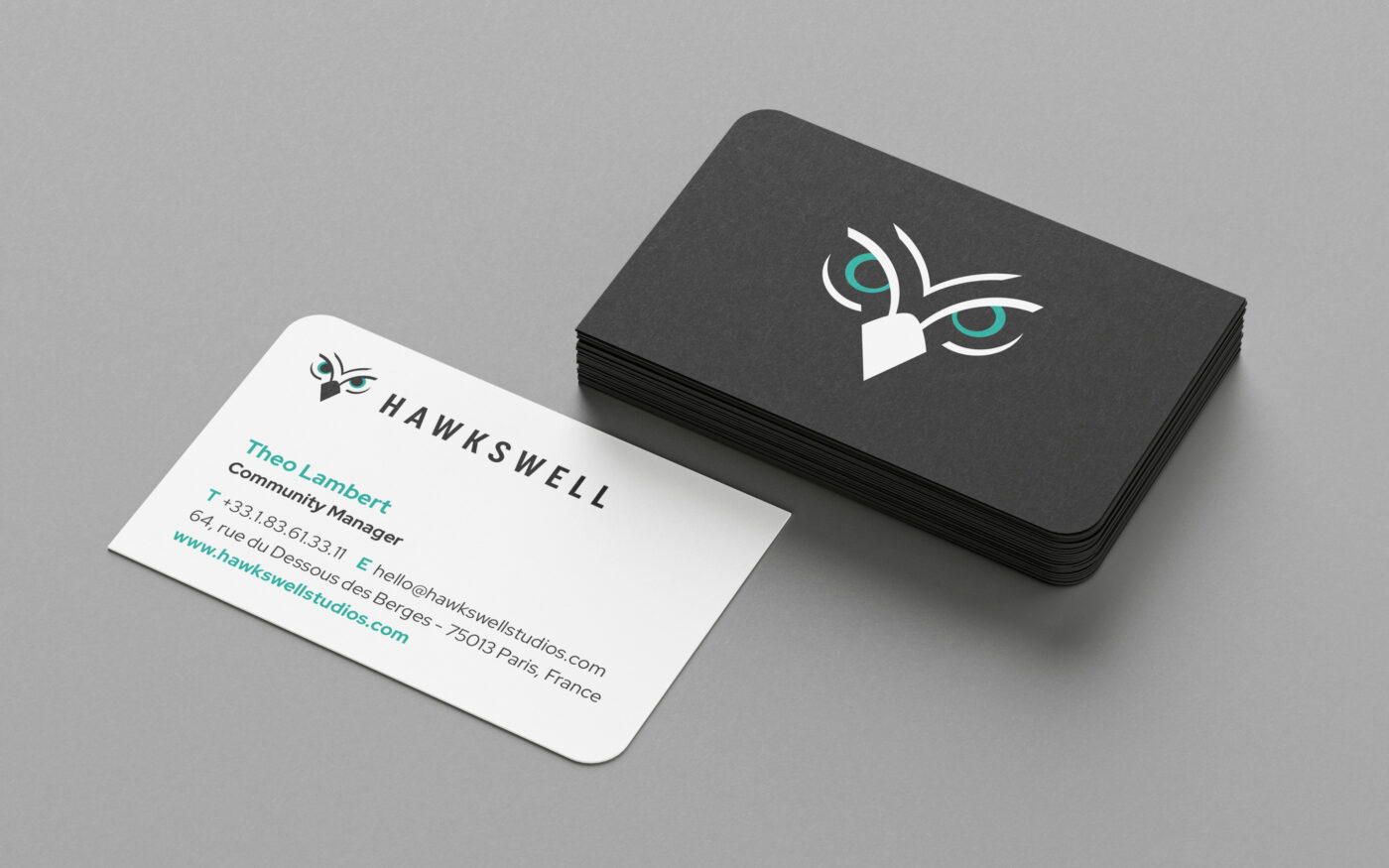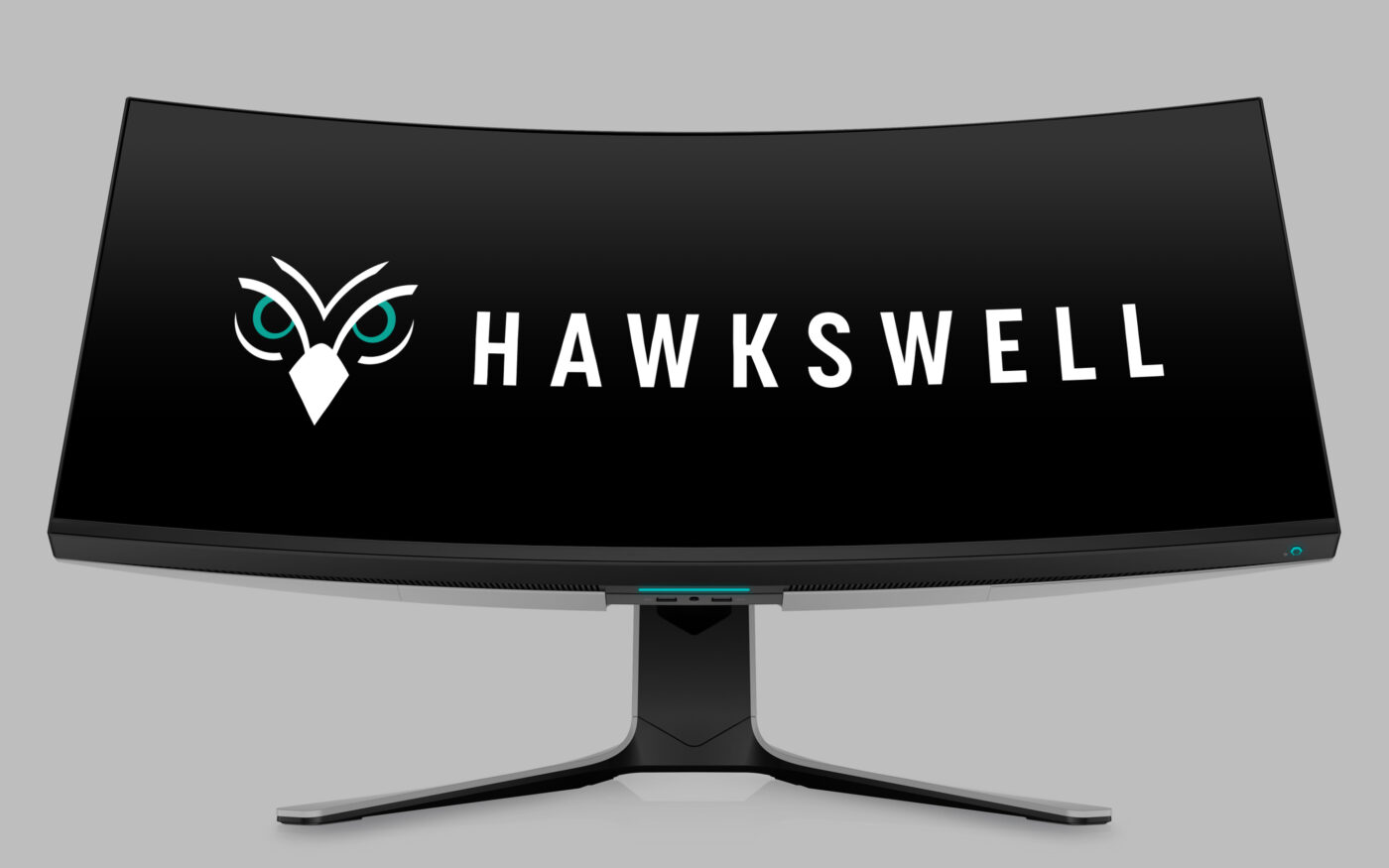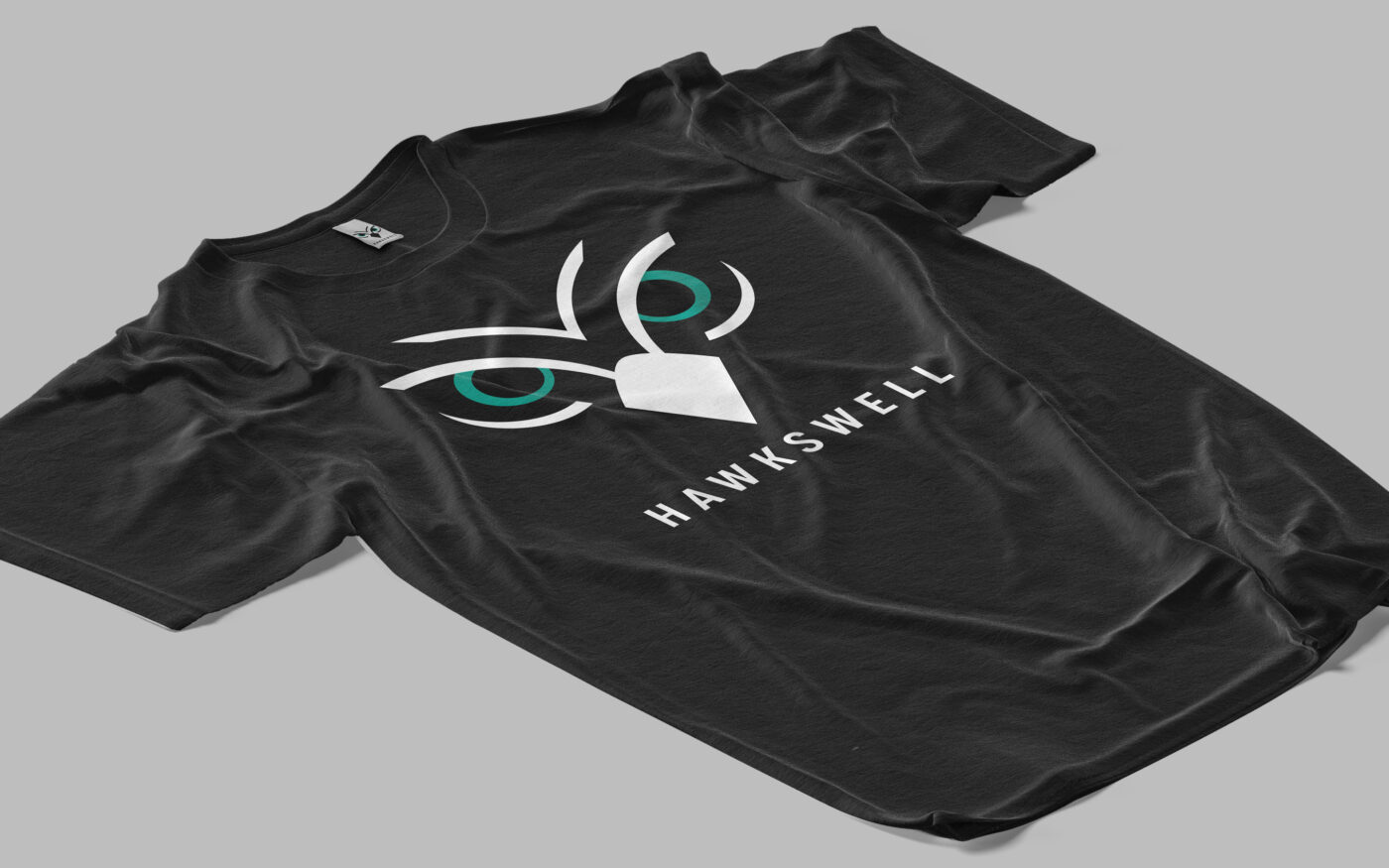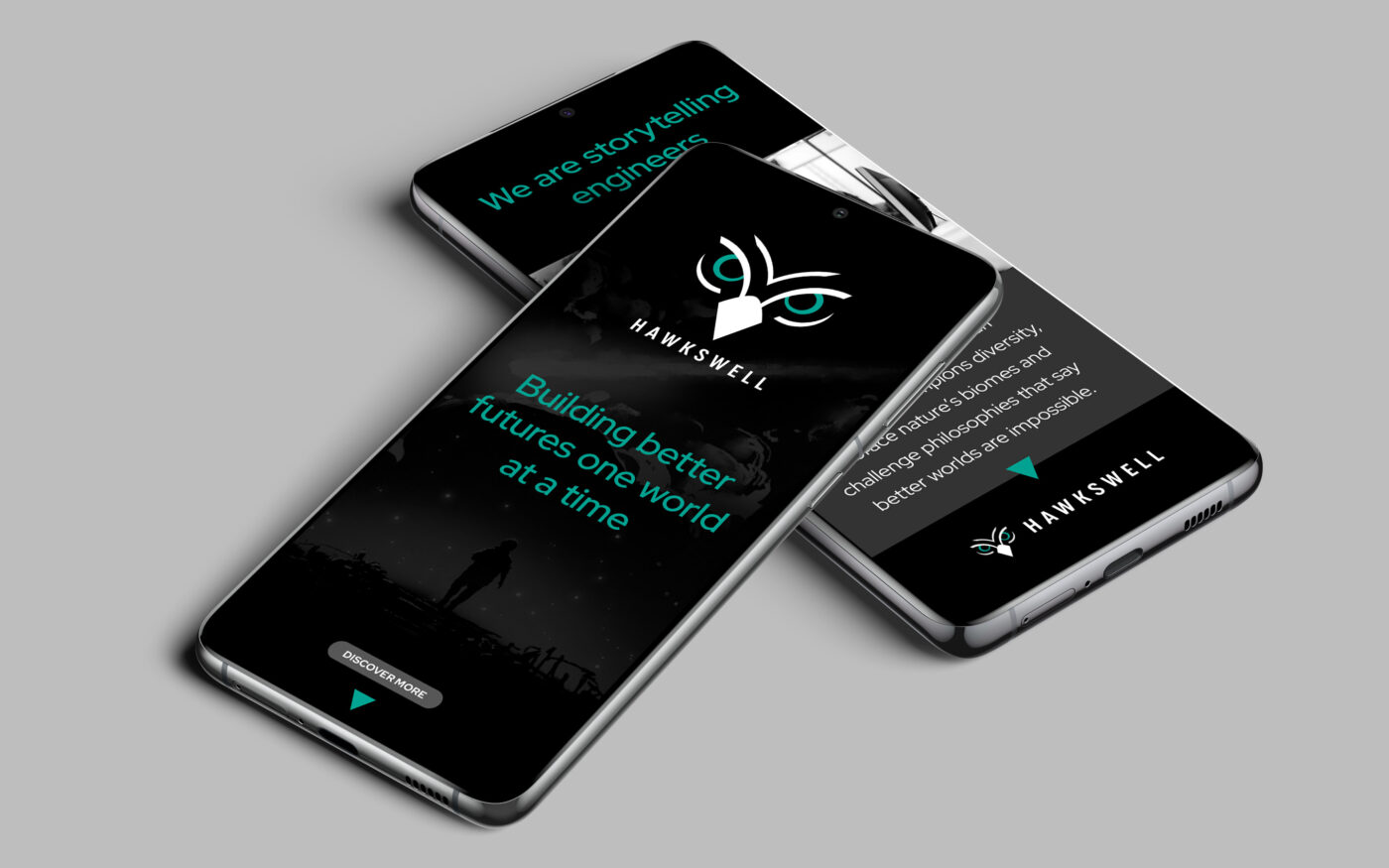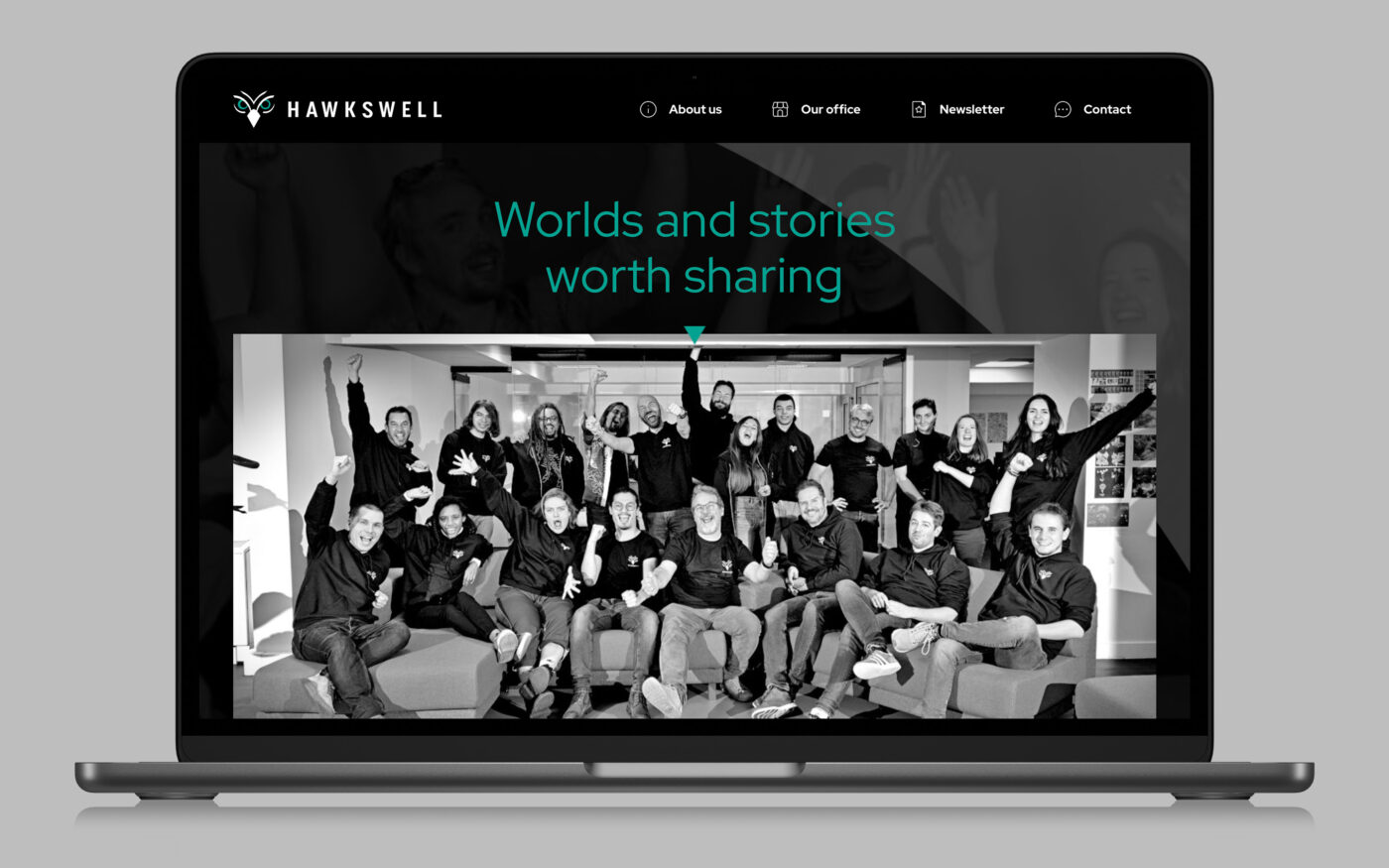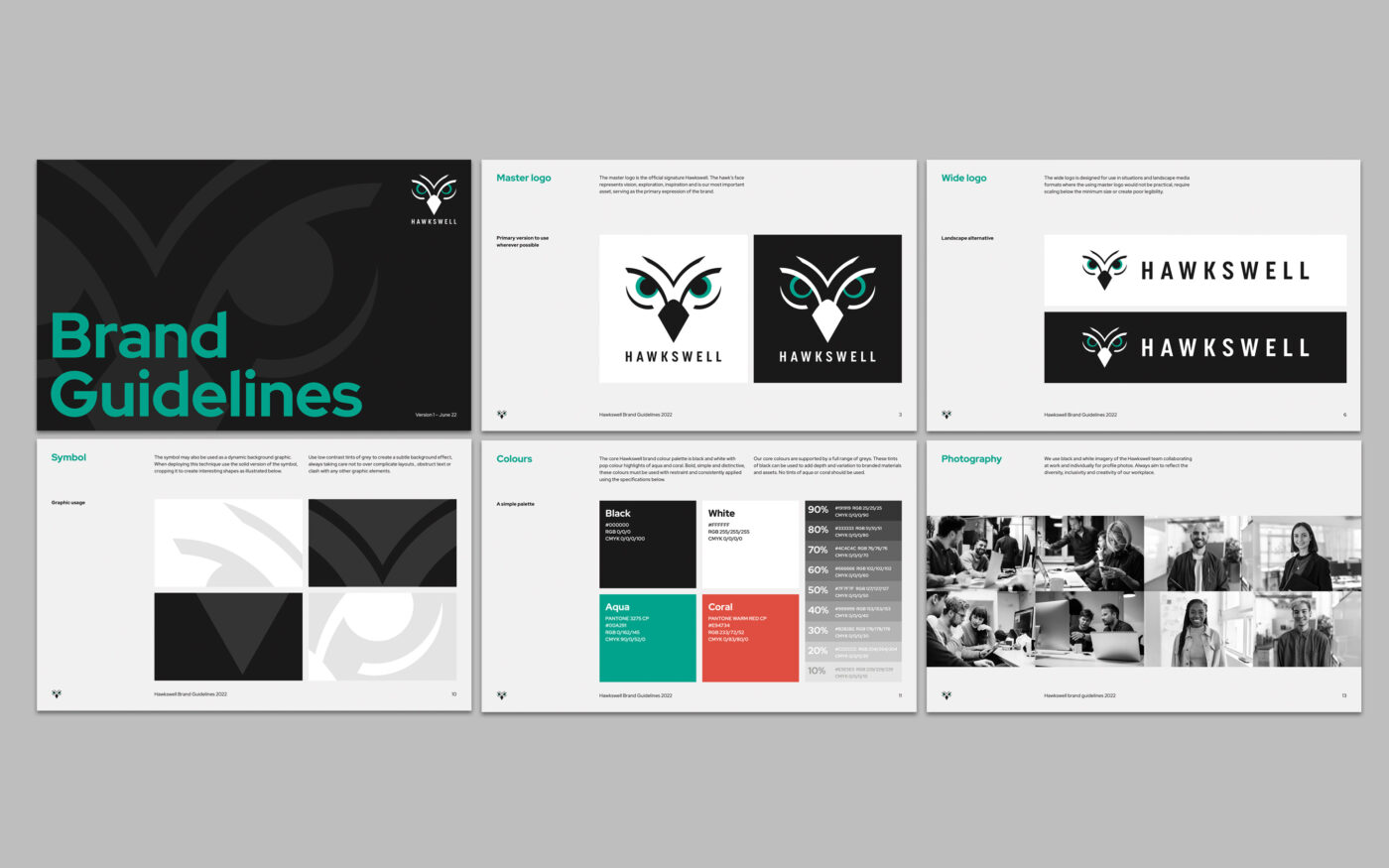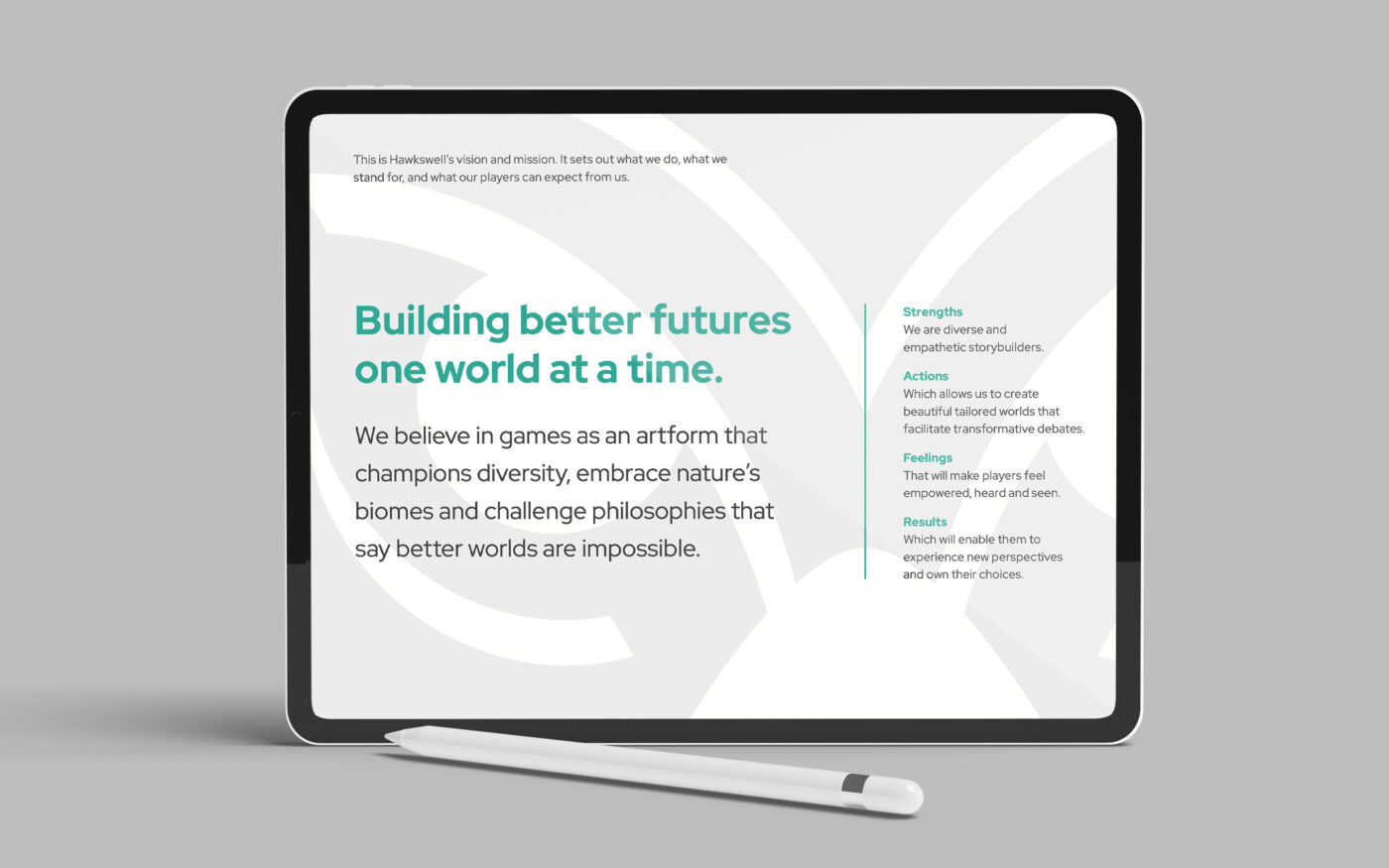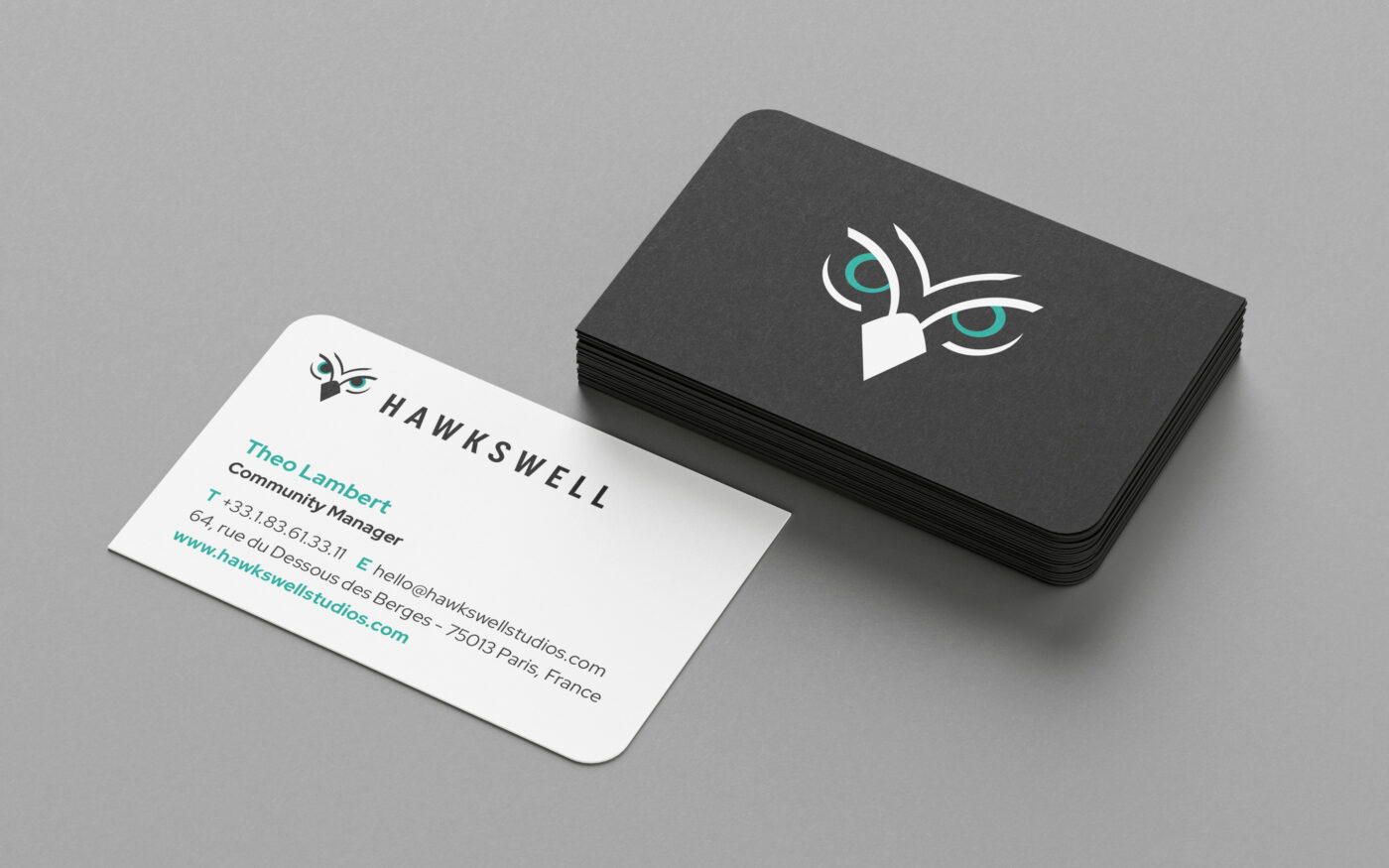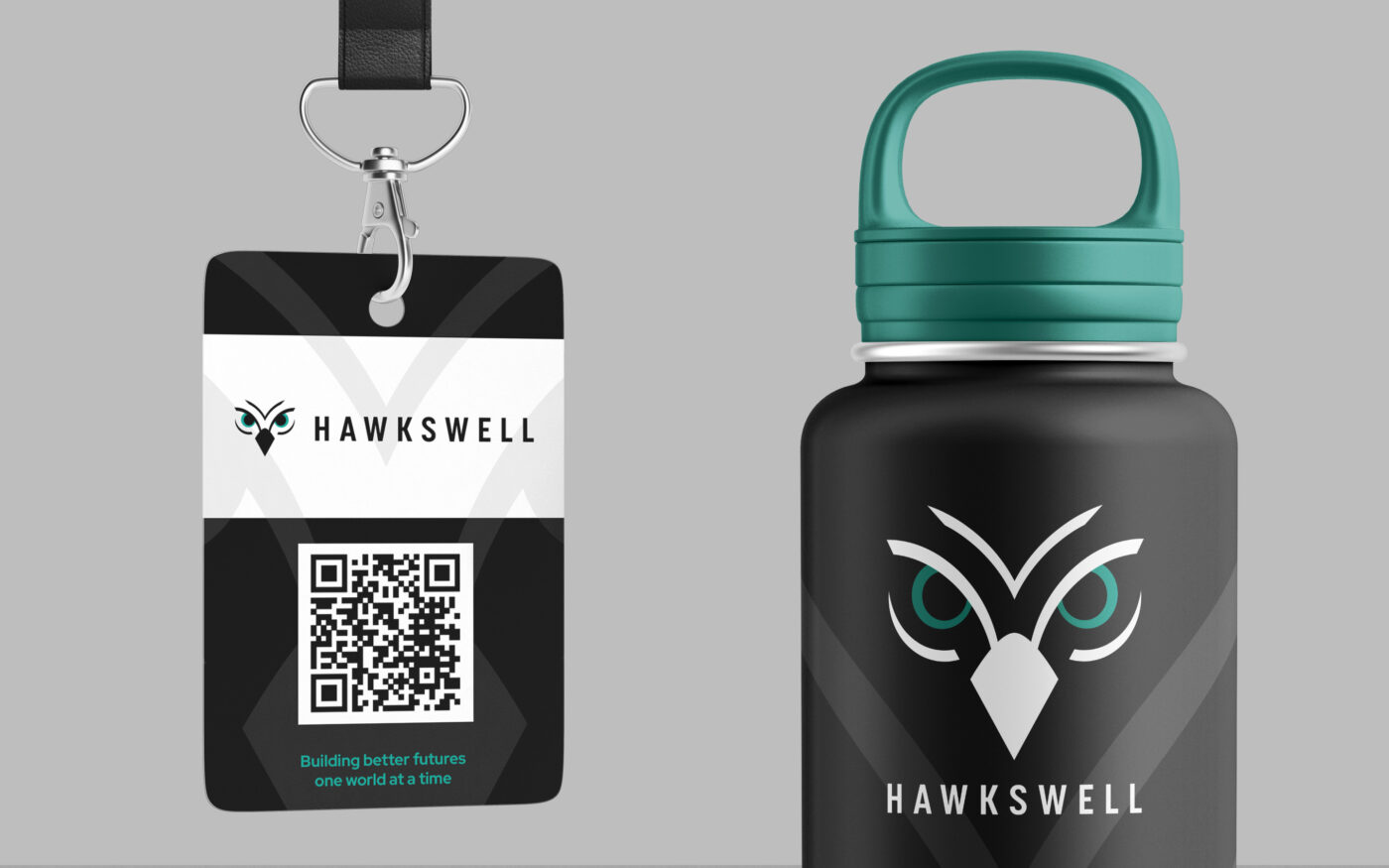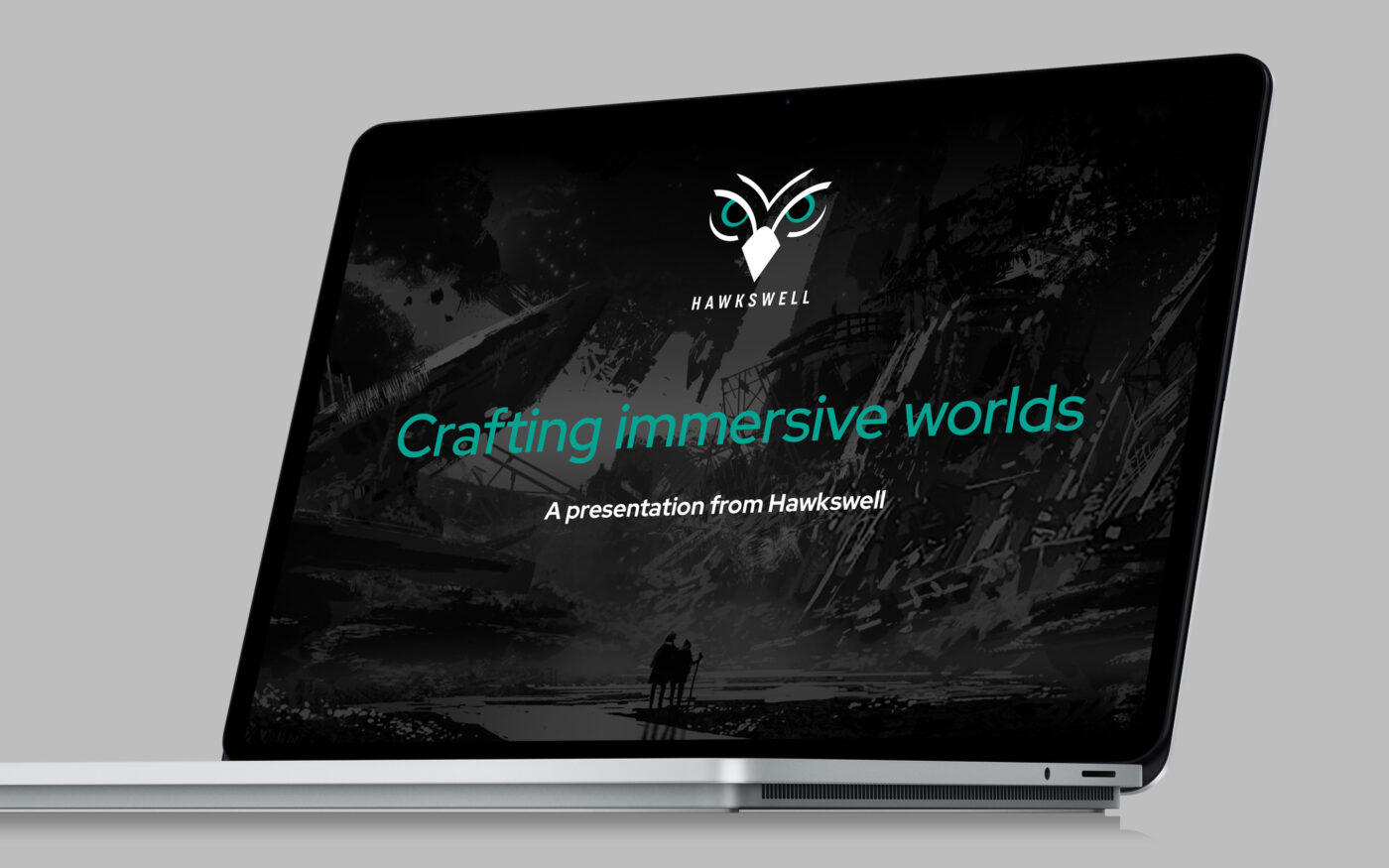 Overview
Hawkswell is an innovative new computer role playing game studio. The business creates immersive, thought provoking, fantasy worlds that adapt to player choice. Its games are designed to leave players questioning their place in the universe yet feel empowered that a better future is possible.
Hawkswell invited Fabrik to help create its brand to launch the new company.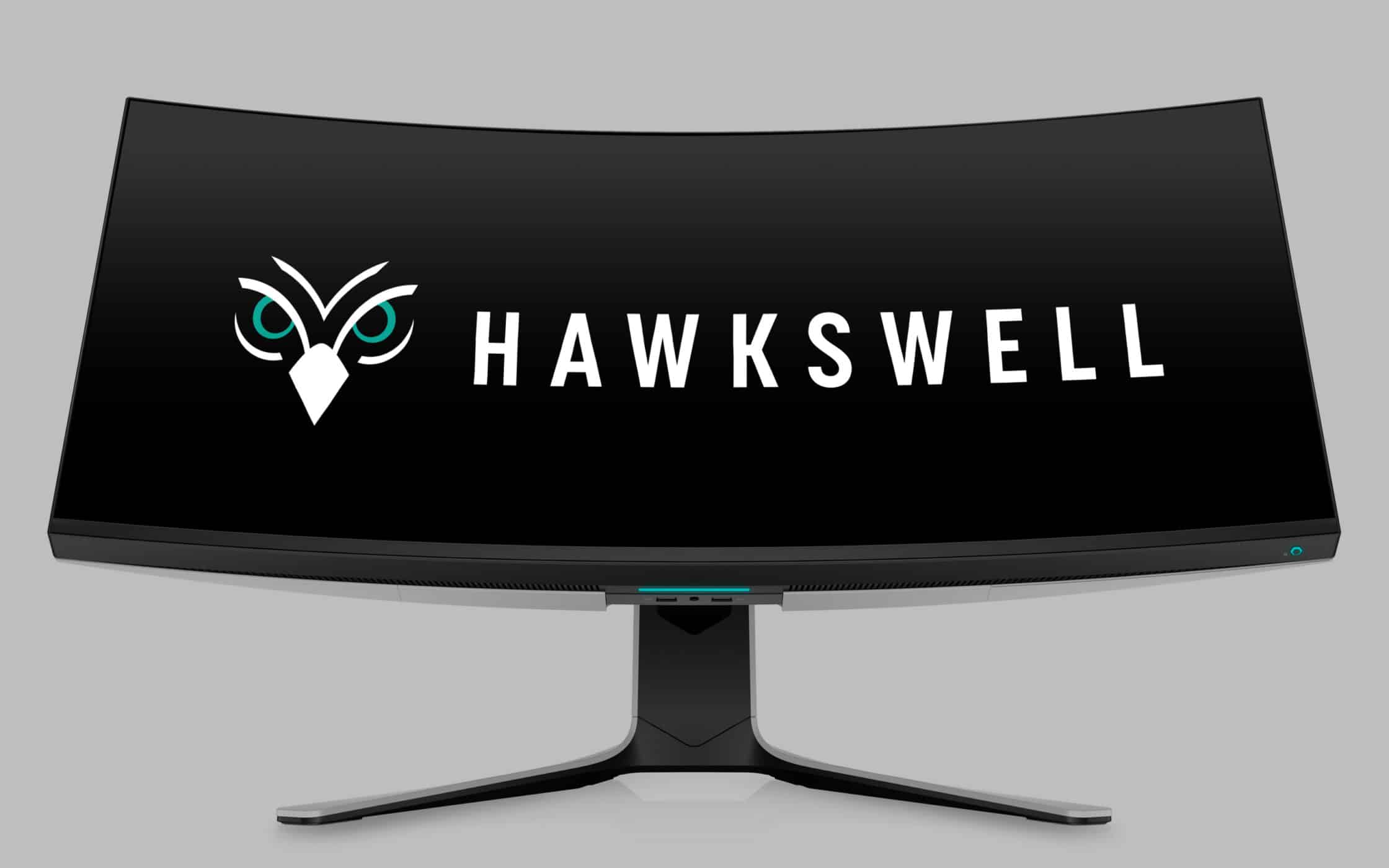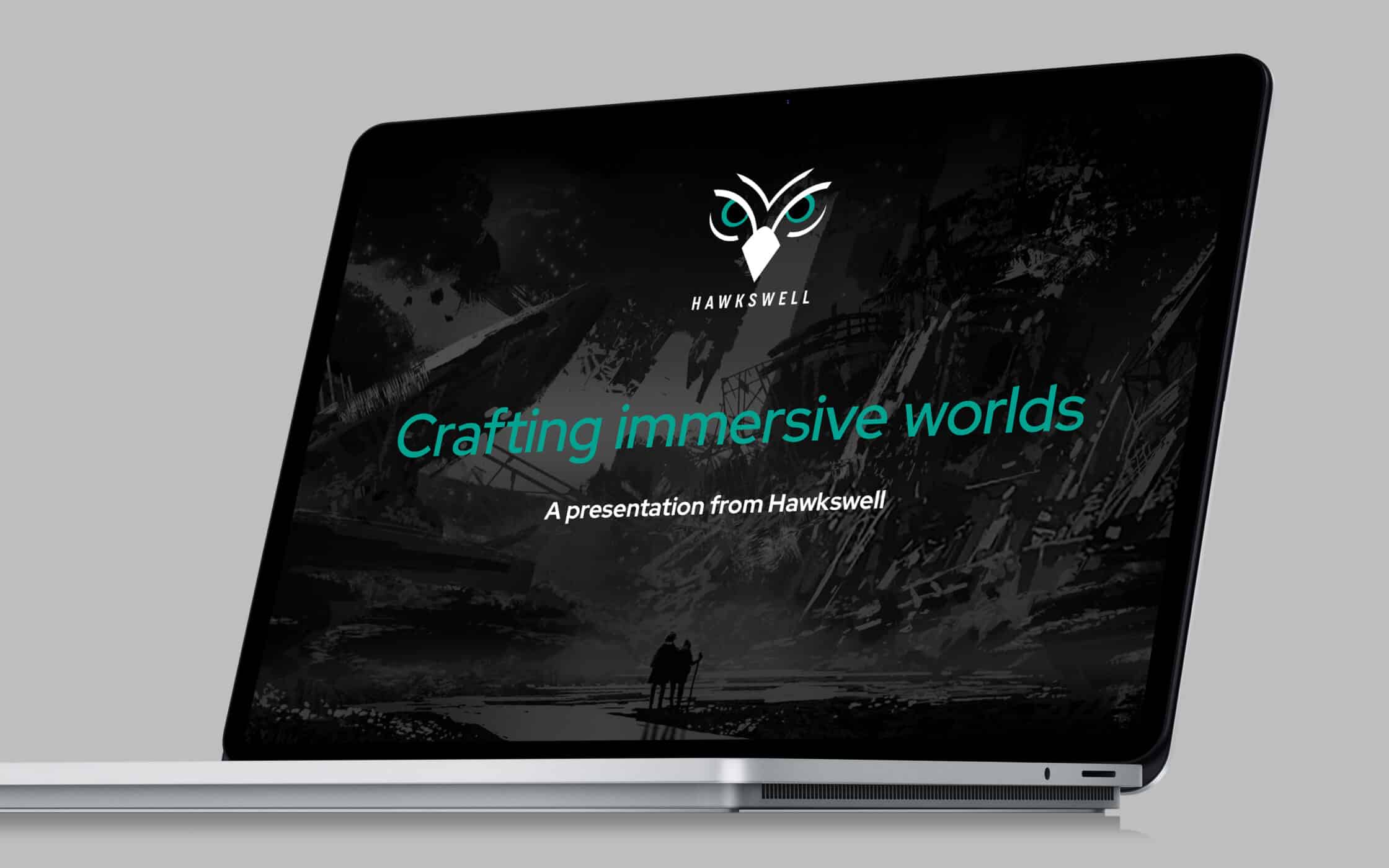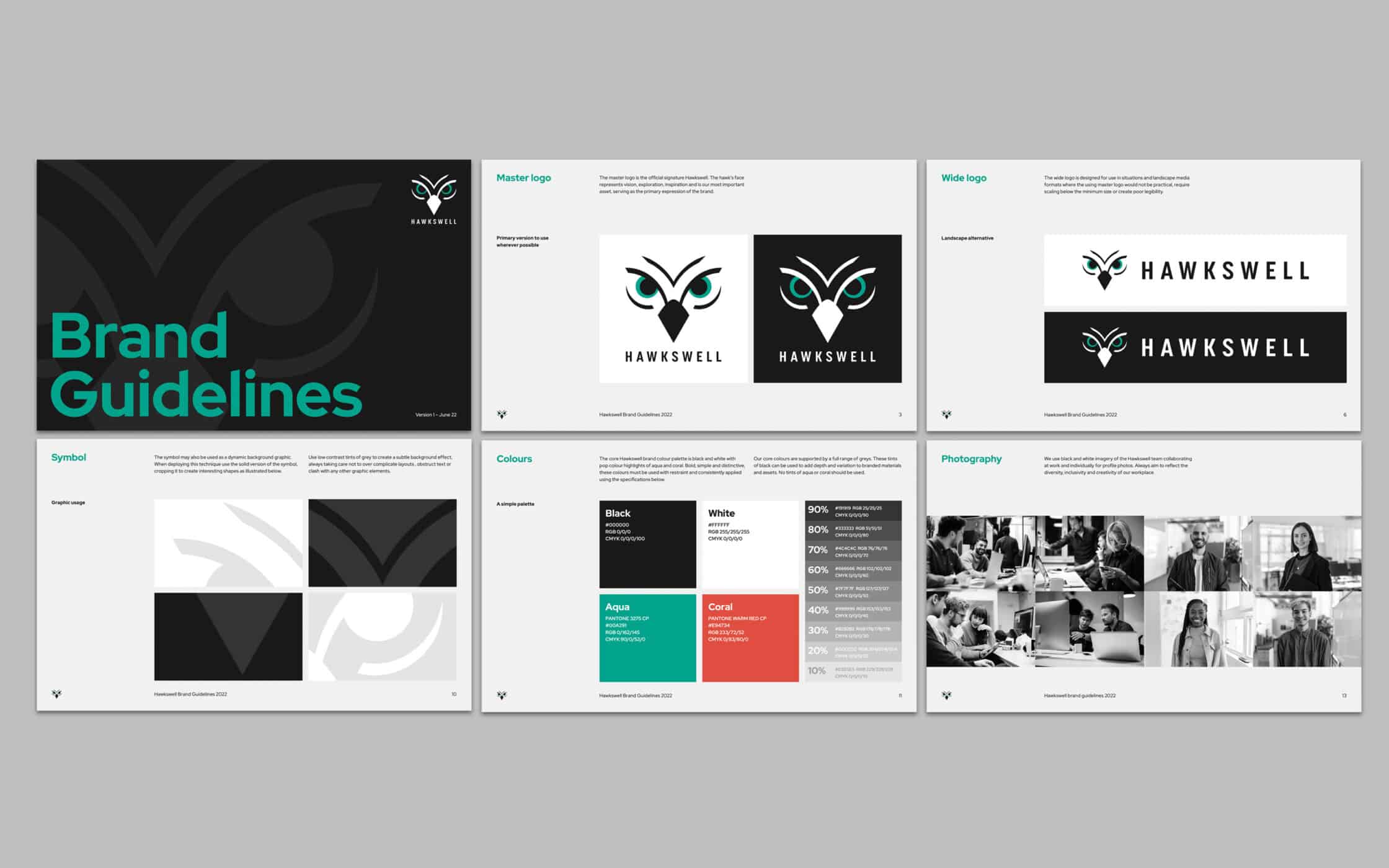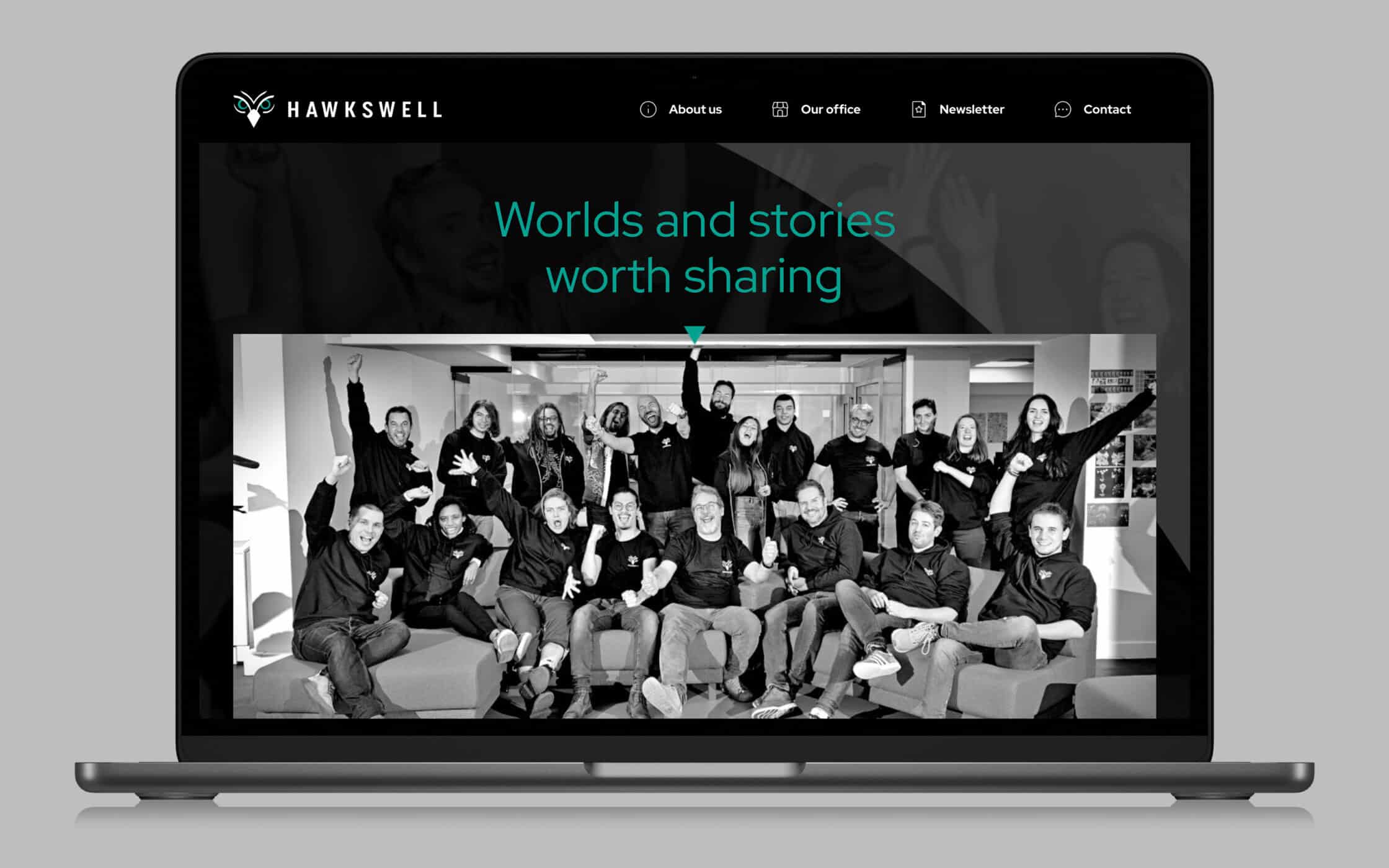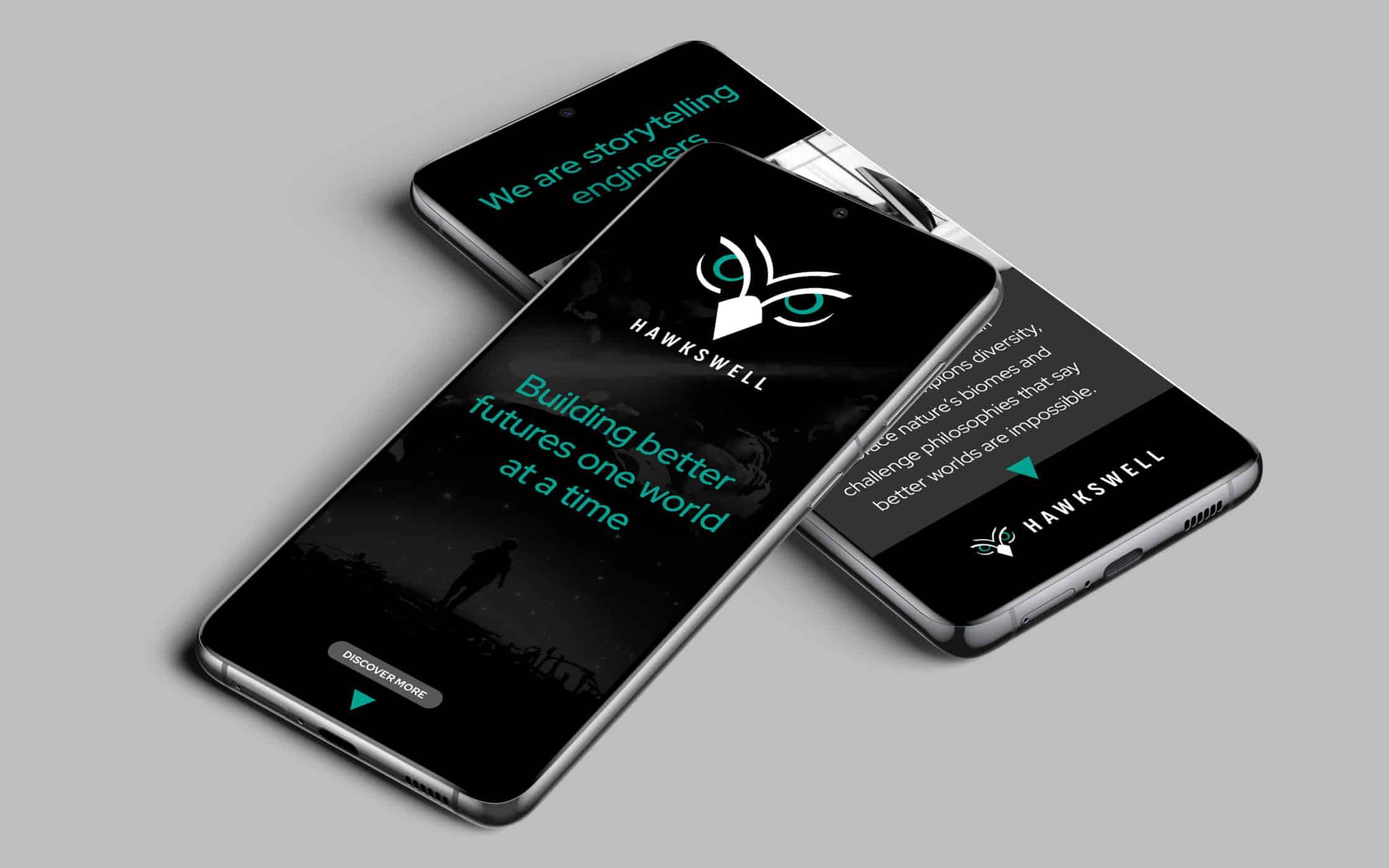 Outcome
We met with the founders and listened to their vision of the company and the essence of the brand. The name Hawkswell is derived from a William Yeats play, 'At the Hawk's Well'. It's a story that questions mankind's role in nature versus our desire for immortality.
We also discussed the qualities of a hawk, a bird that represented vision, exploration and inspiration without boundaries. A perfect bird's eye view. The name packed a lot of meaning as the 'well' component also symbolises life and truth.
The founders shared their thoughts on the personality of the new studio and we refined these to a few keywords to help focus the brand direction. This developed into a discussion around personality and values.
We explored the space the company was launching in, the competitor brands, the types of logos and where the clear space was that Hawkswell could occupy. We also discussed some of the clichéd graphic references in the sector, such as scrolls, weapons, blood, parchments etc.
Everyone agreed we should avoid the ornate fonts that are sometimes used in this space – they didn't suit Hawkswell's personality.
Armed with a clear creative brief, we set out to devise a series of initial concept ideas for the brand. These took the form of mood-boards that captured a style and tone, plus some initial suggestions for the logo-mark.
Working with the Hawkswell team the preferred concept was developed into a visual identity concept, revolving around the hawk graphic. The chosen mark is full of character, it's thought-provoking and challenging. It was combined with a simple, modern font for the typography.
The brand identity was further developed with a simple, almost mono-tone colour palette, but with a flourish of an accent. We also established a style for graphics, imagery and overall tone.
Our team worked to develop some initial launch material and the online presence for the company.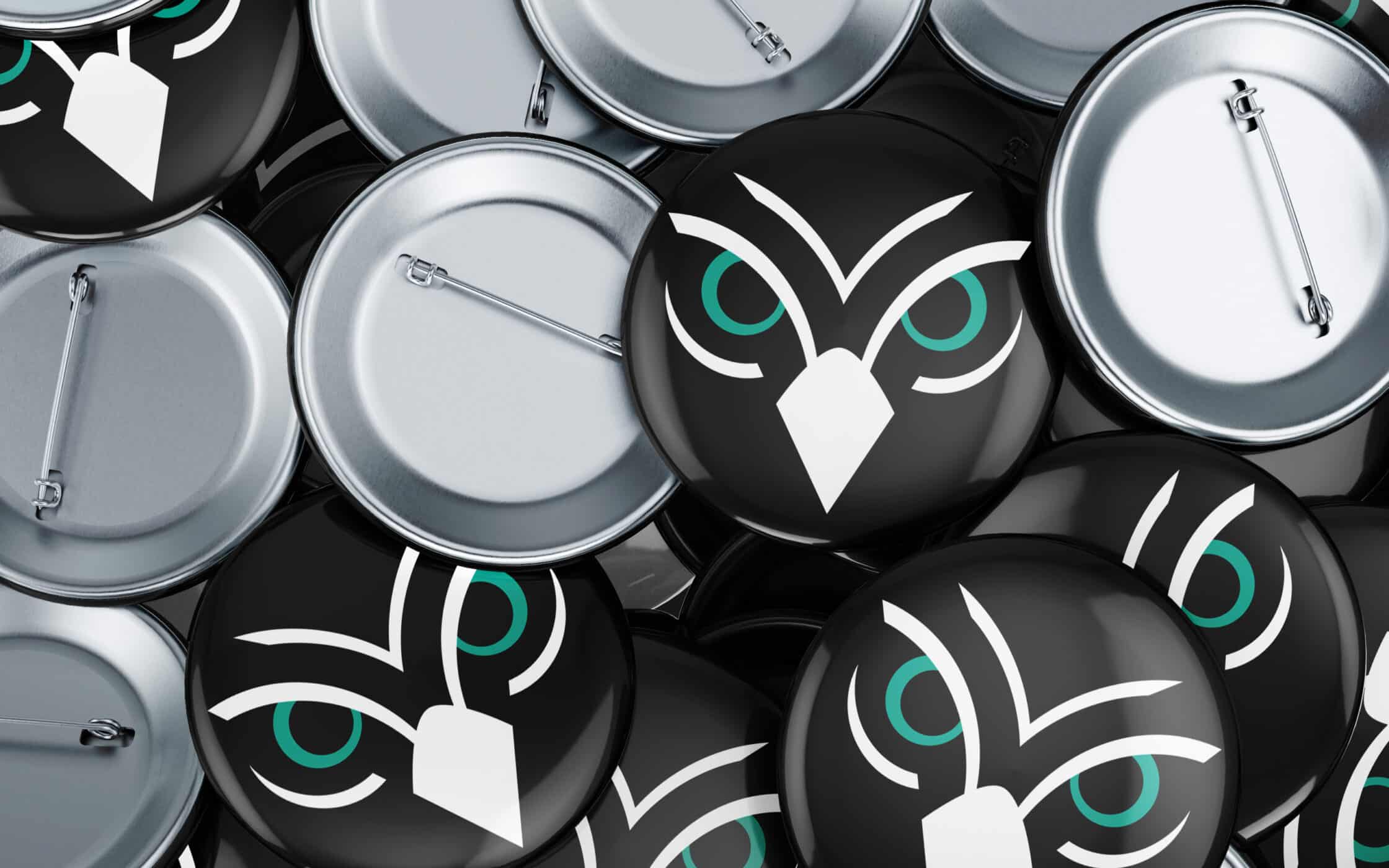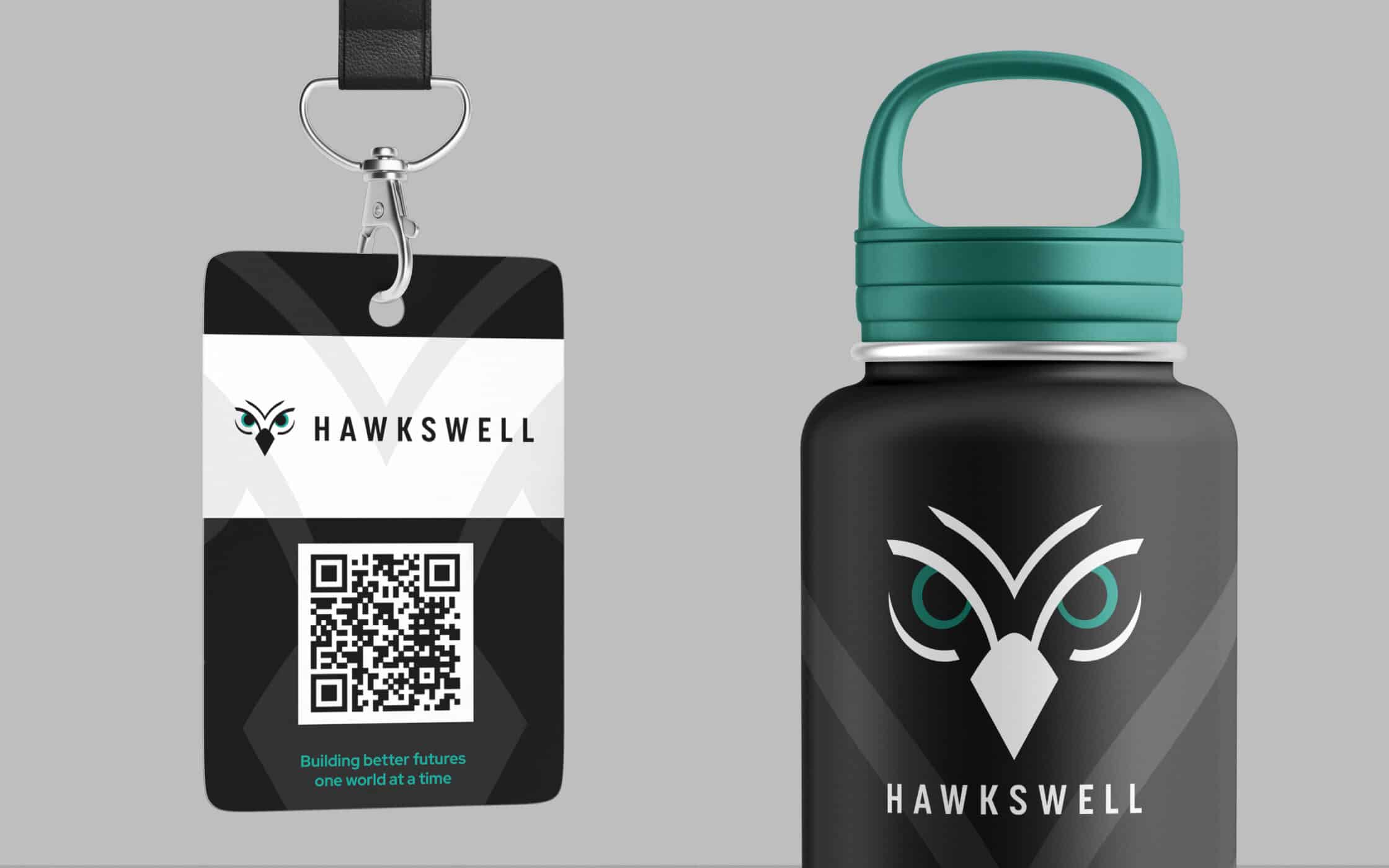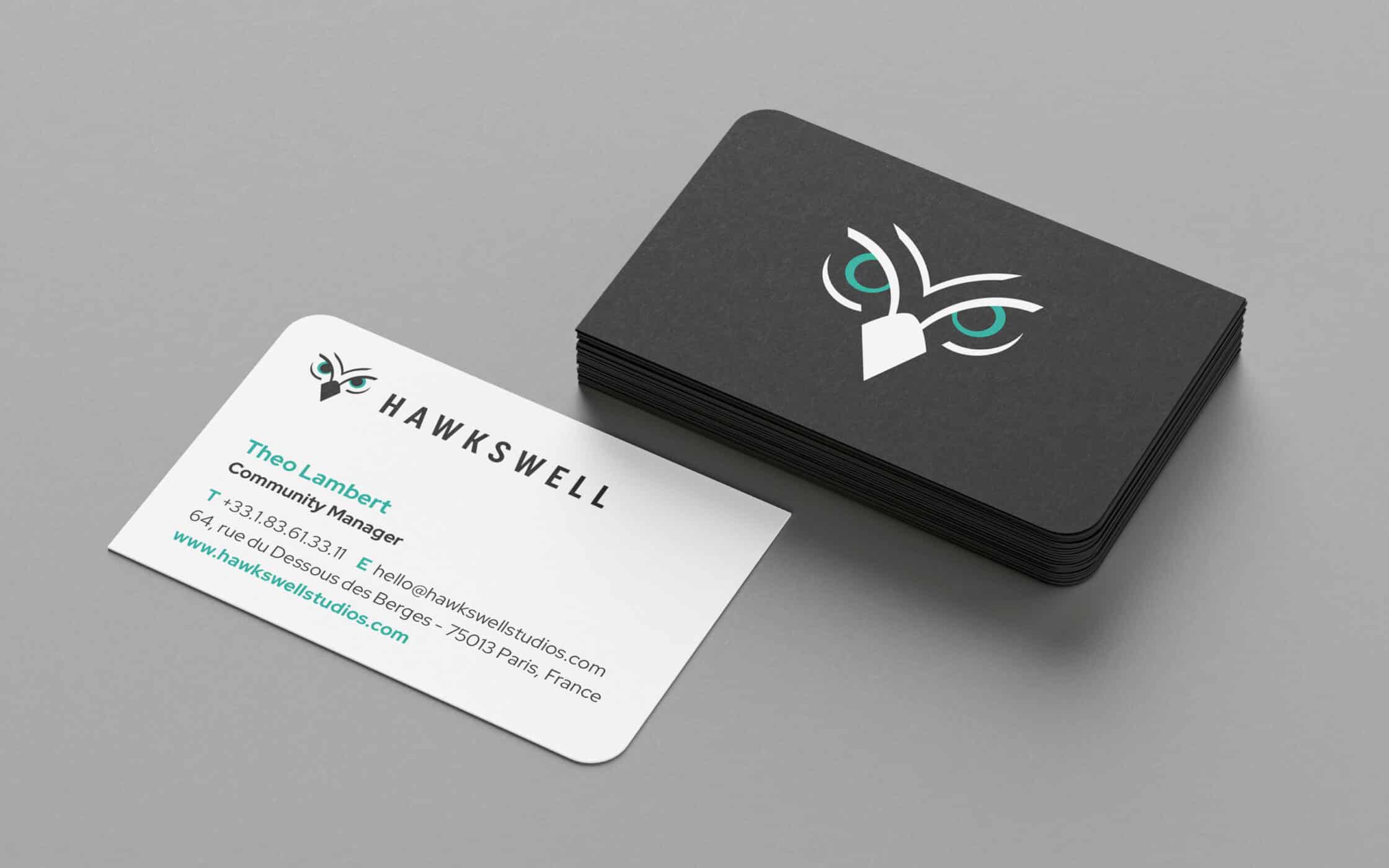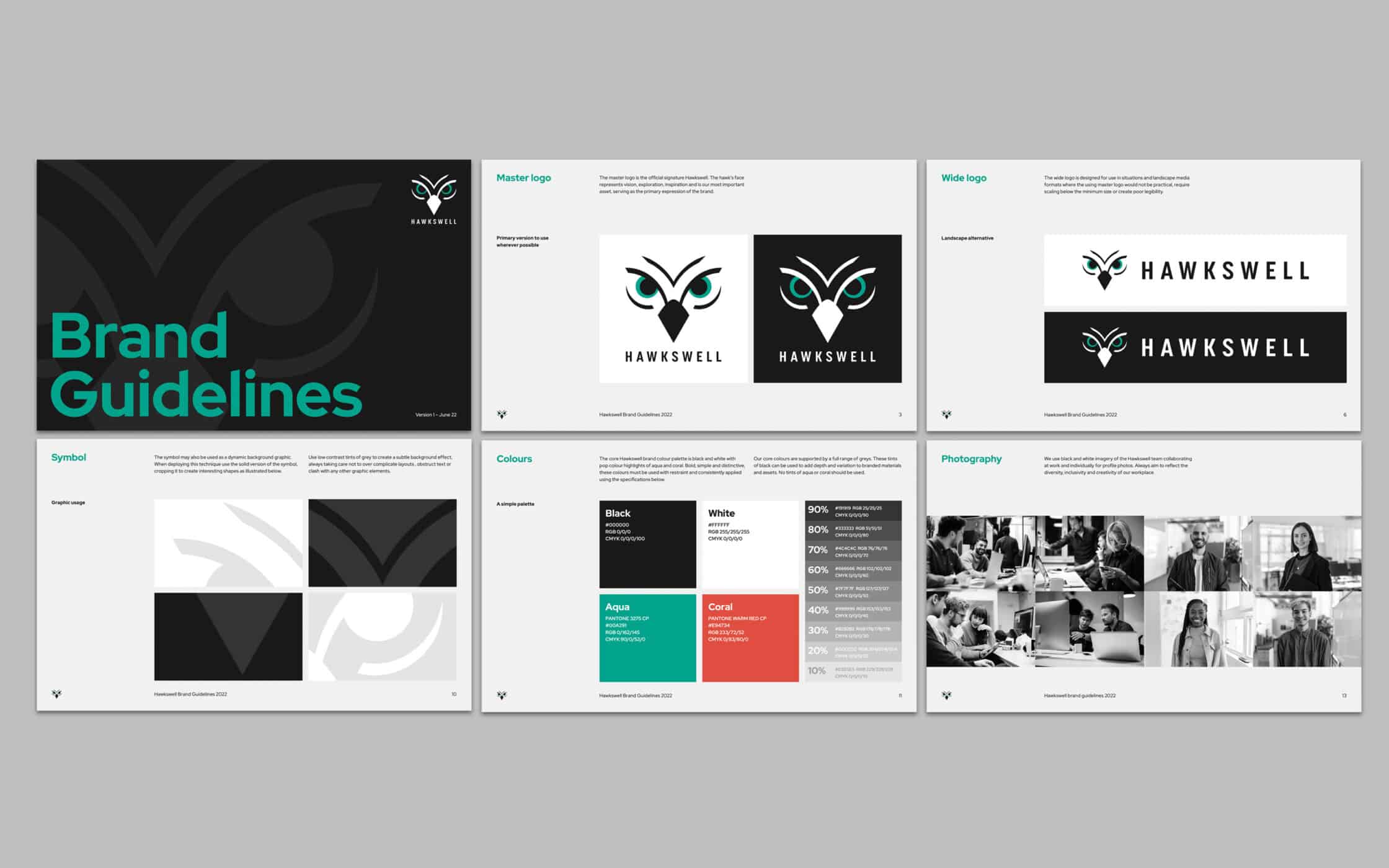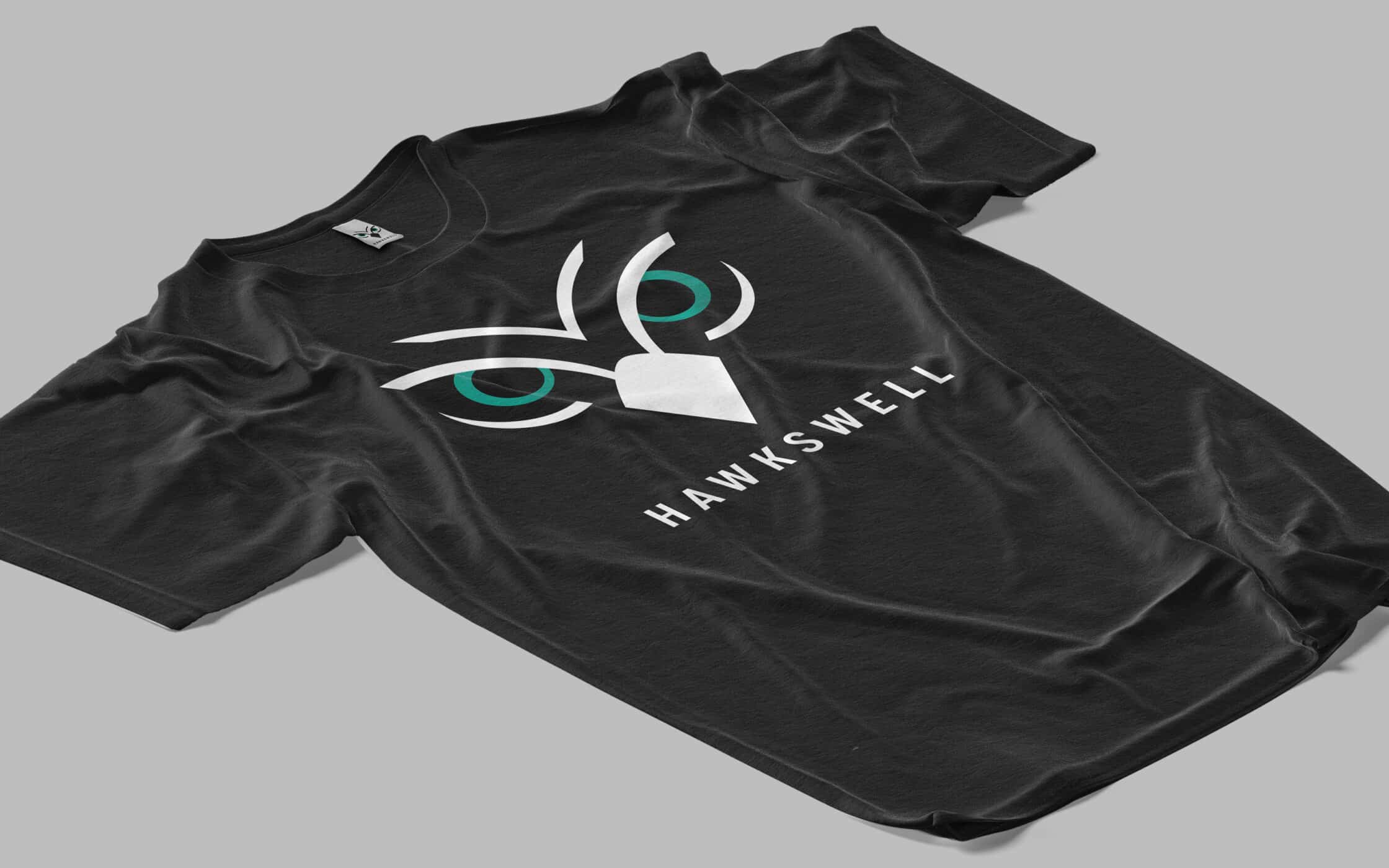 What we did
Brand workshop
Messaging
Brand identity and logo-mark
Brand guidelines
Brand implementation (including online)
Tell us about you We dig deep to discover tangible benefits at your brand's heart. We then use insights and ideas to build your brand and shape your reputation. But we always start with a simple question: what do you need?