The best sans serif fonts give your brand a modern appeal, making your company seem more approachable and youthful. With good sans serif fonts, you can make an immediate impact on your audience – but where do you start searching for the best styles?
With sans serif fonts, you convey your message clearly, and stylishly, whether you're publishing blog posts, or sending email marketing campaigns.
As most companies know, typography is just one of the tools you can use to make your brand stand out in the modern marketplace. Like your brand colors, your tone of voice, or even your logo, your font choices say something important about the kind of company you run.
While serif fonts demonstrate traditional and classical values, sans-serif fonts are more cutting-edge. Ideal for modern companies who want to showcase an informal, friendly, and approachable image, sans-serif fonts work in many different spaces.
We've put together this list of some of the best sans serif fonts for web assets, print, and logos, to help you build your very own font swipe file.
When to use sans serif fonts
Companies have a lot of options when it comes to typography. From Times New Roman to Georgia Bold, Helvetica to Georgia. There's something for everyone.
The sans serif font is a very specific kind of type, designed without the "serifs", or feet which appear on the letters in a "serif" font. Sans serif fonts are softer, more rounded, and extremely easy to read at any size.
Compared to their counterparts, sans serif fonts are all about throwing off tradition in favor of modern clarity and emotional impact.
Companies using the best sans serif fonts available today are often trying to come across as more youthful and approachable. While serif fonts look sharp and authoritative, the letters in sans-serif fonts are more playful and smooth.
You could use sans serif fonts in: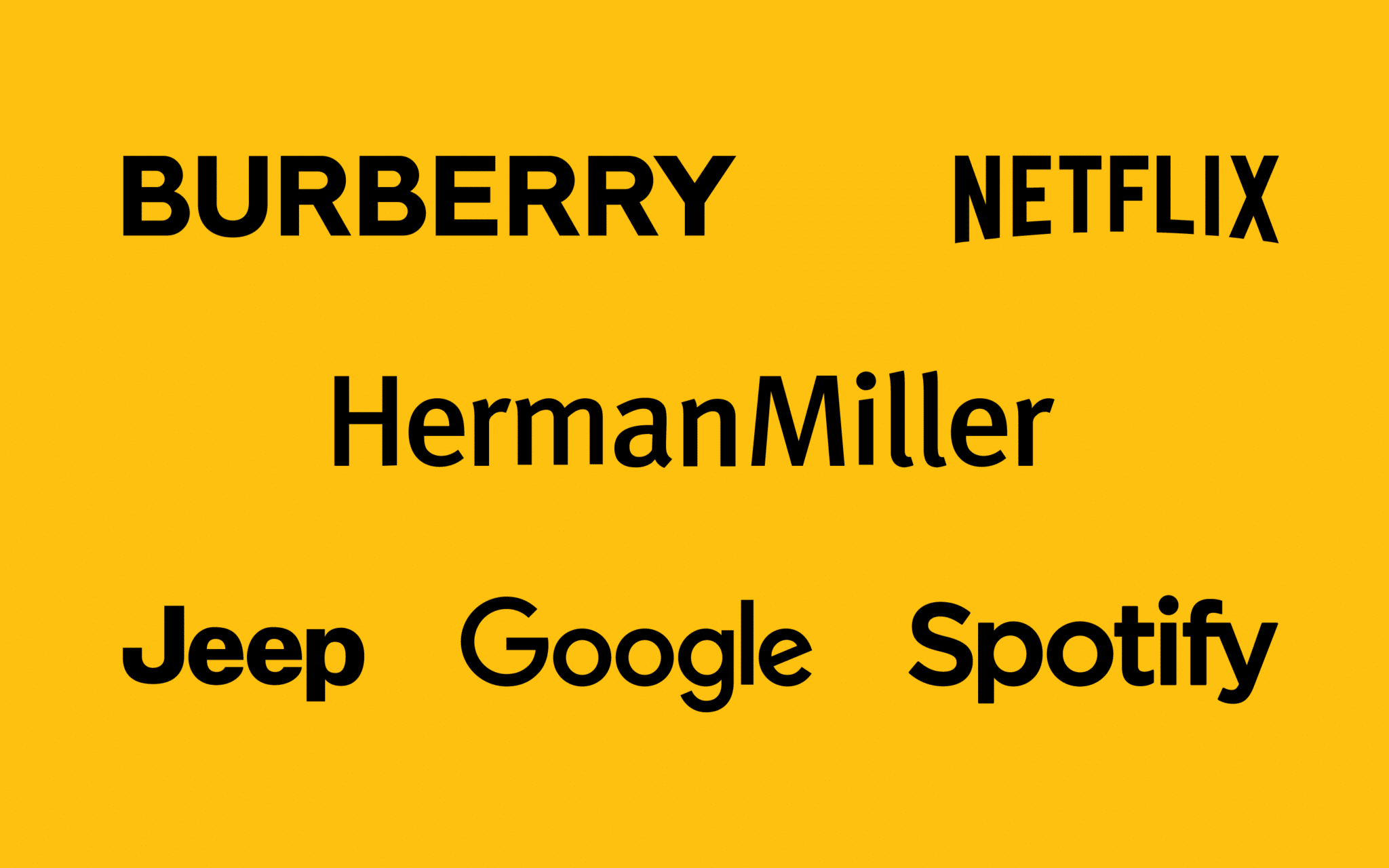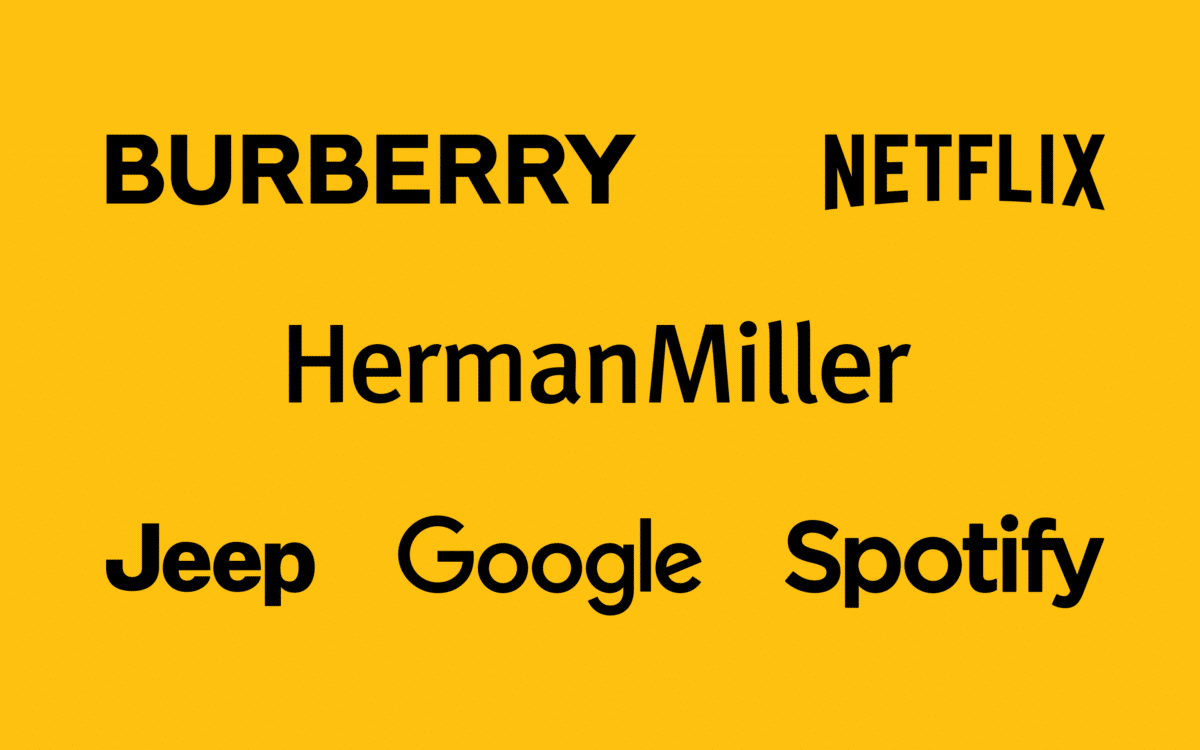 Logo design
The best sans serif fonts for logos exude a friendly and modern air. If you like the idea of coming across as young, forward-thinking, and a little more fun to your target audience, sans serif fonts are usually a good choice.
Sans serif fonts have grown increasingly popular among tech companies over the years, as they aim to become more approachable. Just like at Google, for instance. Switching away from a stuffier serif font can make your company seem more relatable.
Body text
A sans serif font is also a good choice for body text. Using the best sans serif fonts for print or web content makes it easier for customers to scan through your copy. Usually, sans serif type is easier to read than its serif counterpart, because there are fewer flourishes to draw the eye.
If you're creating some brand publications, or sending out a newsletter, it's best to use sans serif font as the body text. You can always use bold modern fonts or serif fonts for the headers and sub headers to add contrast to the copy.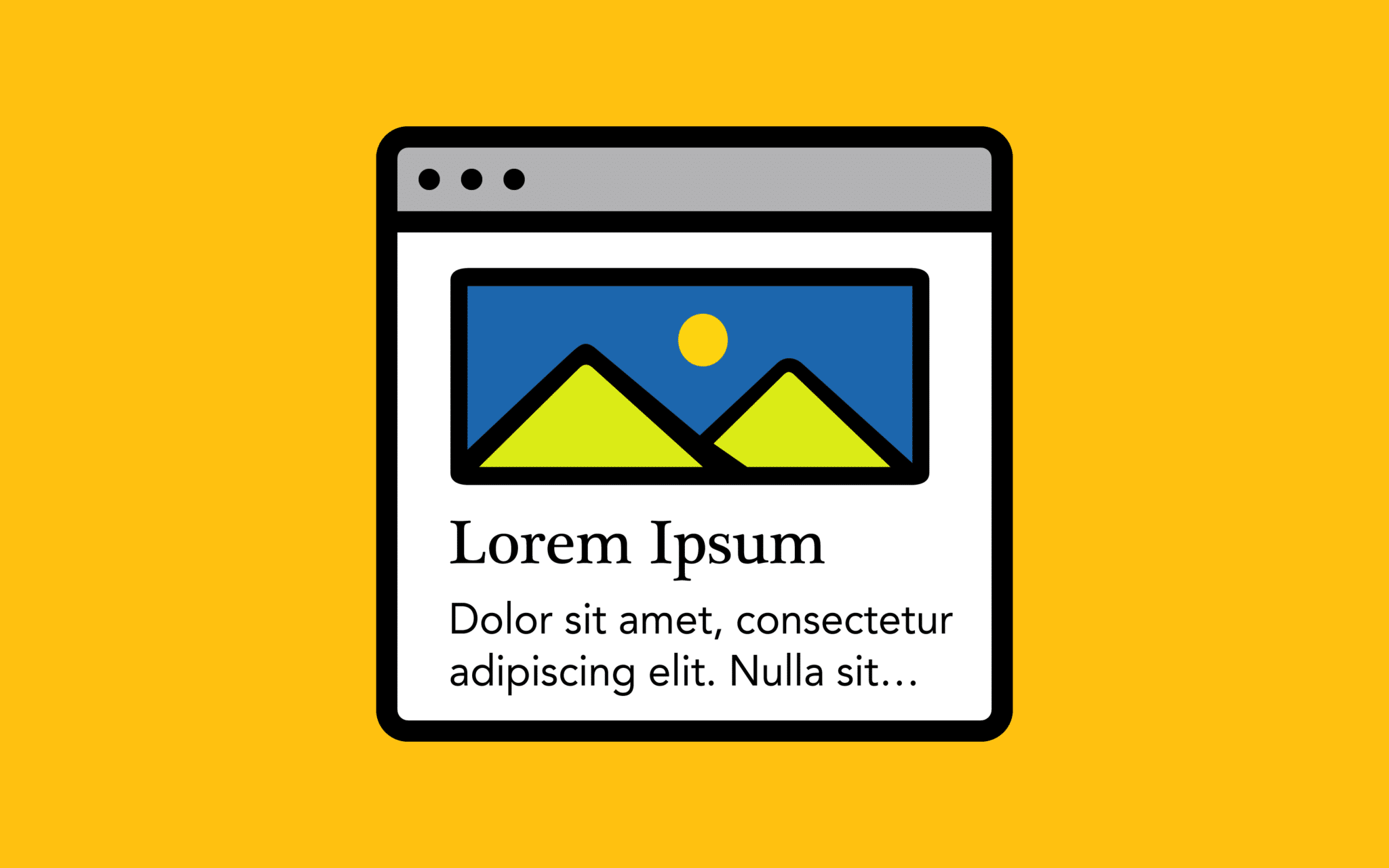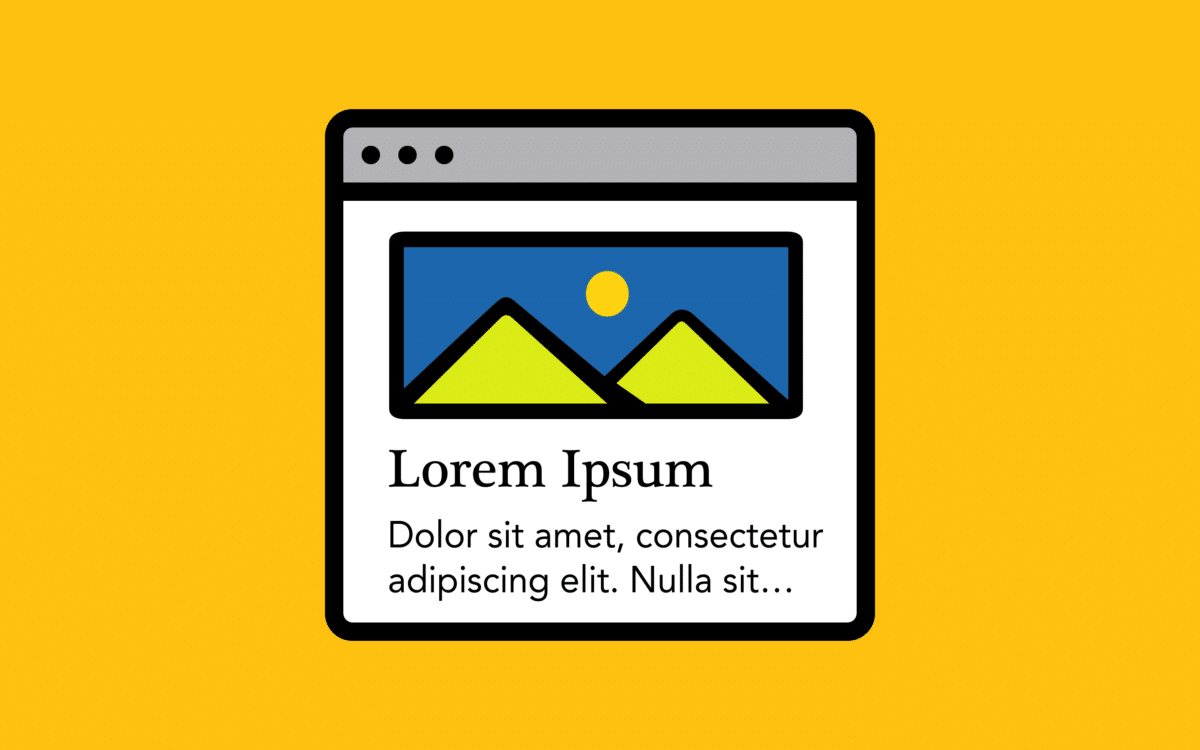 Web content
Sans serif fonts are perfect for the flexible digital world because they translate well into any size, or onto any platform. Because these typography choices are highly clear and legible, it's much easier for your audience to still see them properly when they're on a smaller screen.
You can use your san-serif font in everything from your about page, to your product page descriptions.
Most companies also use sans serif fonts for advertising through email marketing. You'll also notice a lot of the fonts on social media are sans-serif too.
The 15 best sans serif fonts
So, what are some of the best sans serif fonts around?
Obviously, your opinion of which fonts are the most compelling will depend heavily on your personal preferences and expectations. However, we think the following fonts are some of the most appealing on the market right now.
Good luck finding the best sans serif fonts
The best sans serif fonts are an excellent addition to any design project. Many of the sans serif fonts on the market are also highly flexible. Each option mentioned above comes in a range of varieties and weights, so you can leverage them for anything from headlines to the central copy of your next blog.
Remember, think carefully about how the font you choose influences the overall appearance and personality of the brand you're designing for. The font you choose can say just as much as the words you write in your selected type.
Don't forget to check out our other font-based articles for more inspiration and guidance.
Fabrik: A branding agency for our times.