The best sans serif fonts give your brand a modern appeal, making your company seem more approachable and youthful. With good sans serif fonts, you can make an immediate impact on your audience – but where do you start searching for the best styles?
With sans serif fonts, you convey your message clearly, and stylishly, whether you're publishing blog posts, or sending email marketing campaigns.
As most companies know, typography is just one of the tools you can use to make your brand stand out in the modern marketplace. Like your brand colors, your tone of voice, or even your logo, your font choices say something important about the kind of company you run.
While serif fonts demonstrate traditional and classical values, sans-serif fonts are more cutting-edge. Ideal for modern companies who want to showcase an informal, friendly, and approachable image, sans-serif fonts work in many different spaces.
We've put together this list of some of the best sans serif fonts for web assets, print, and logos, to help you build your very own font swipe file.
When to use sans serif fonts
Companies have a lot of options when it comes to typography. From Times New Roman to Georgia Bold, Helvetica to Georgia. There's something for everyone.
The sans serif font is a very specific kind of type, designed without the "serifs", or feet which appear on the letters in a "serif" font. Sans serif fonts are softer, more rounded, and extremely easy to read at any size.
Compared to their counterparts, sans serif fonts are all about throwing off tradition in favor of modern clarity and emotional impact.
Companies using the best sans serif fonts available today are often trying to come across as more youthful and approachable. While serif fonts look sharp and authoritative, the letters in sans-serif fonts are more playful and smooth.
You could use sans serif fonts in: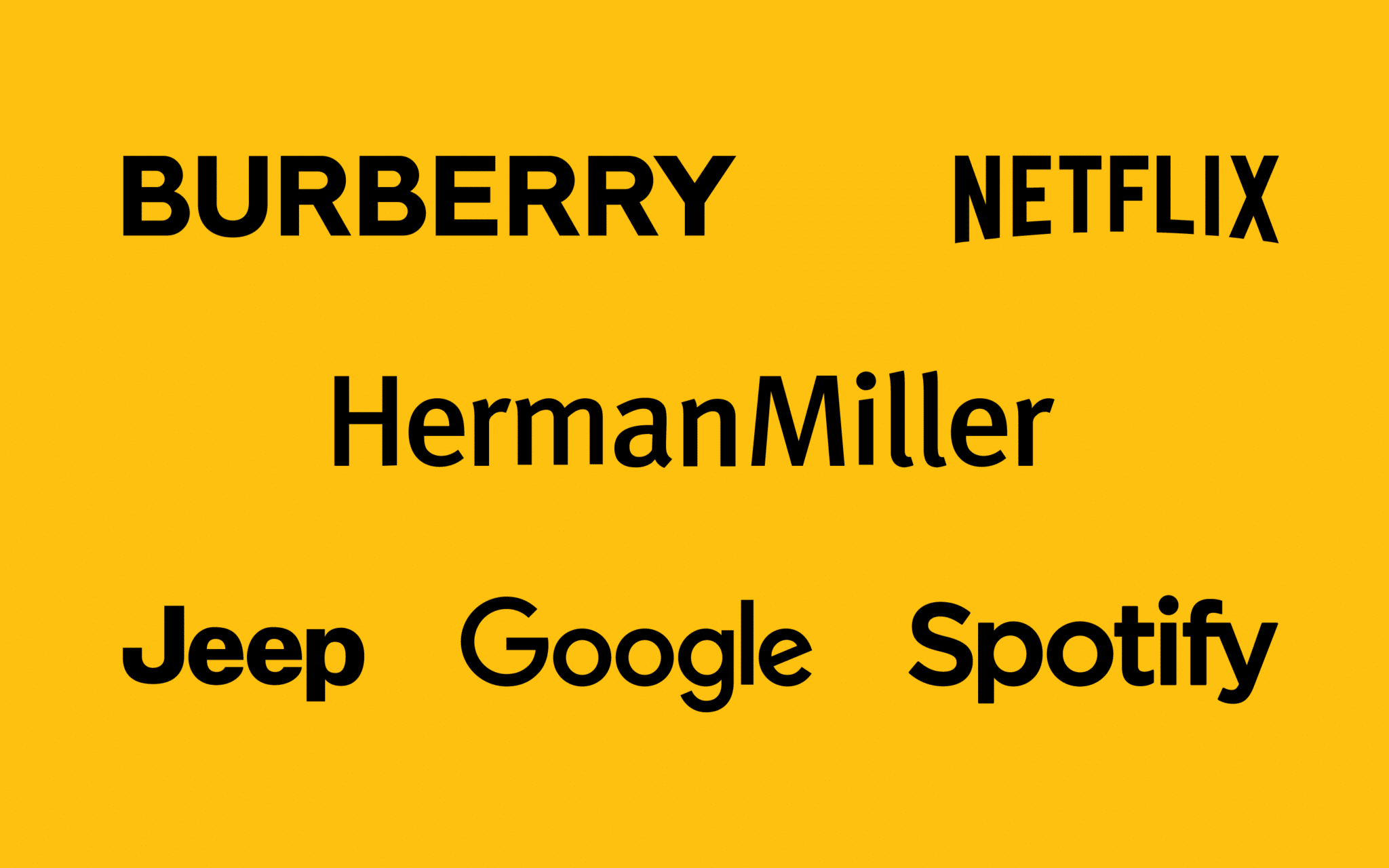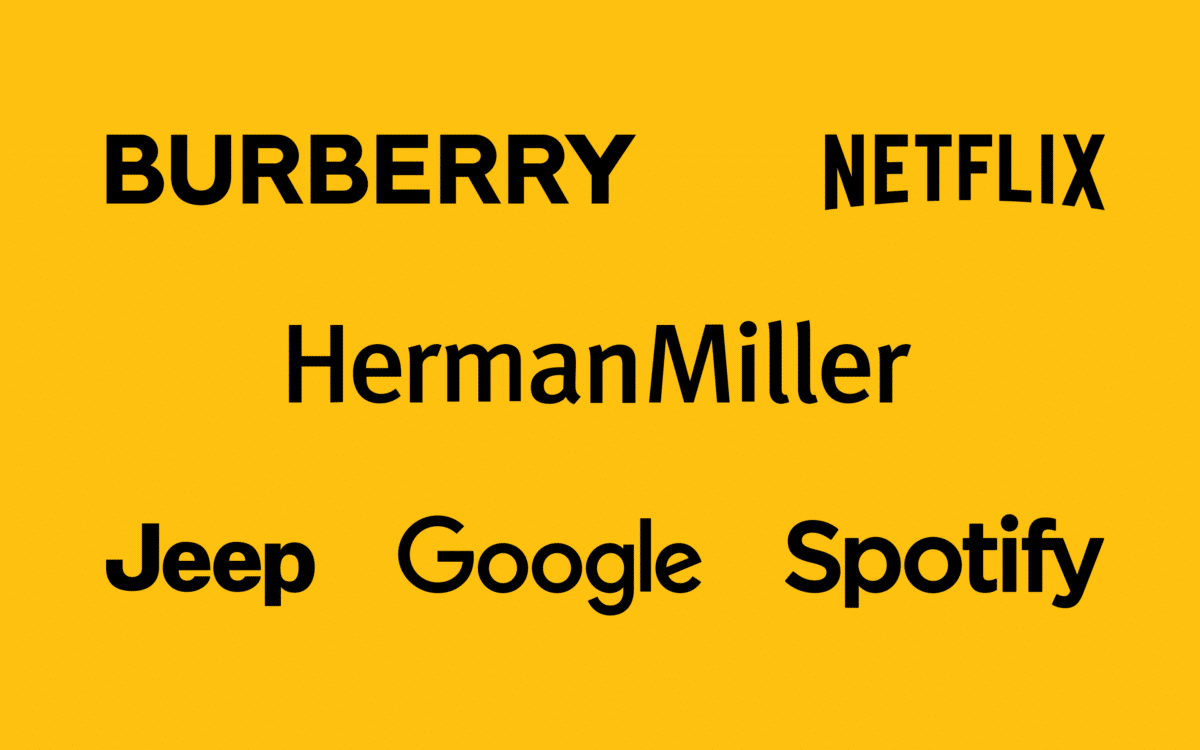 Logo design
The best sans serif fonts for logos exude a friendly and modern air. If you like the idea of coming across as young, forward-thinking, and a little more fun to your target audience, sans serif fonts are usually a good choice.
Sans serif fonts have grown increasingly popular among tech companies over the years, as they aim to become more approachable. Just like at Google, for instance. Switching away from a stuffier serif font can make your company seem more relatable.
Body text
A sans serif font is also a good choice for body text. Using the best sans serif fonts for print or web content makes it easier for customers to scan through your copy. Usually, sans serif type is easier to read than its serif counterpart, because there are fewer flourishes to draw the eye.
If you're creating some brand publications, or sending out a newsletter, it's best to use sans serif font as the body text. You can always use bold modern fonts or serif fonts for the headers and sub headers to add contrast to the copy.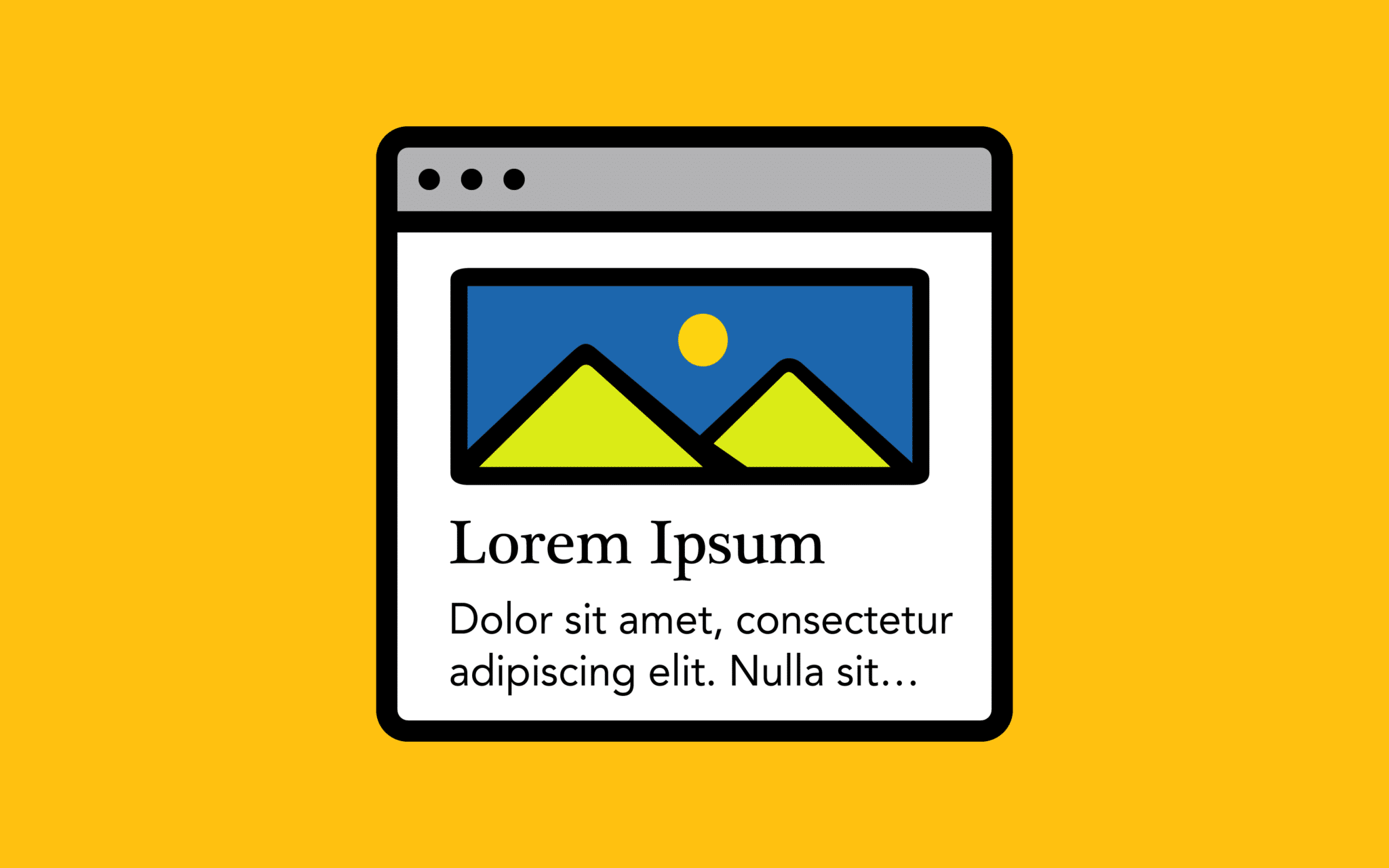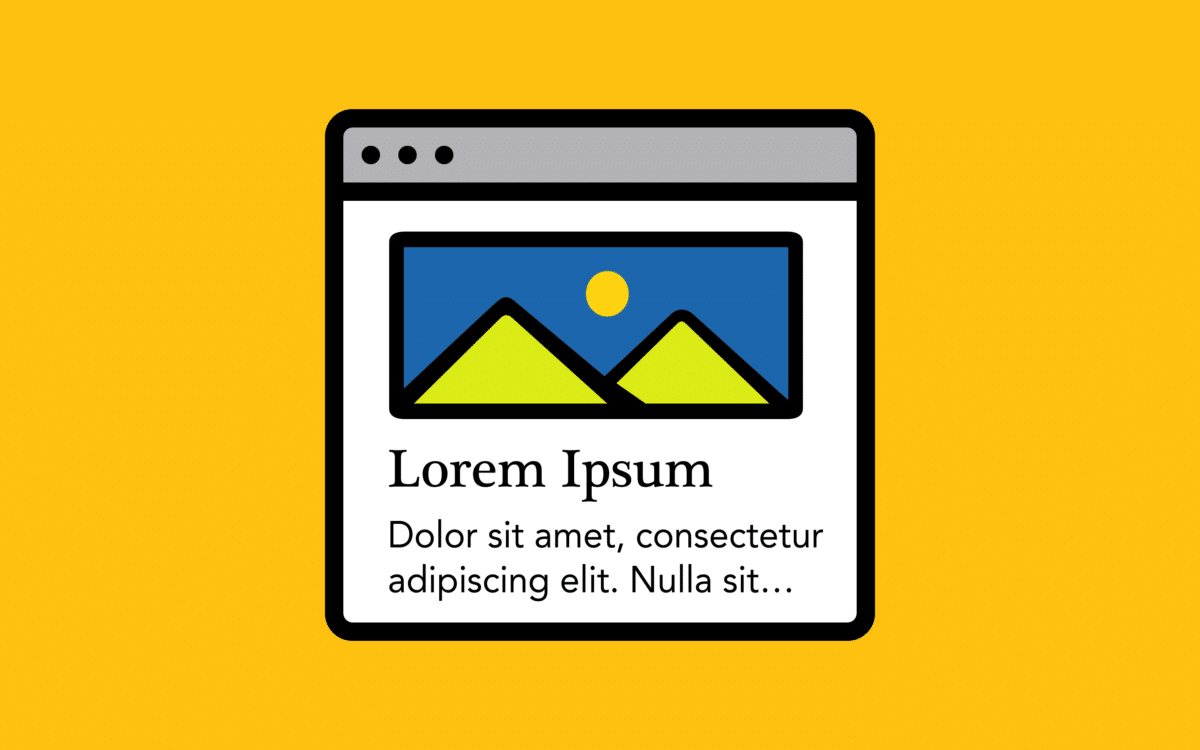 Web content
Sans serif fonts are perfect for the flexible digital world because they translate well into any size, or onto any platform. Because these typography choices are highly clear and legible, it's much easier for your audience to still see them properly when they're on a smaller screen.
You can use your san-serif font in everything from your about page, to your product page descriptions.
Most companies also use sans serif fonts for advertising through email marketing. You'll also notice a lot of the fonts on social media are sans-serif too.
The 15 best sans serif fonts
So, what are some of the best sans serif fonts around?
Obviously, your opinion of which fonts are the most compelling will depend heavily on your personal preferences and expectations. However, we think the following fonts are some of the most appealing on the market right now.
1. Codec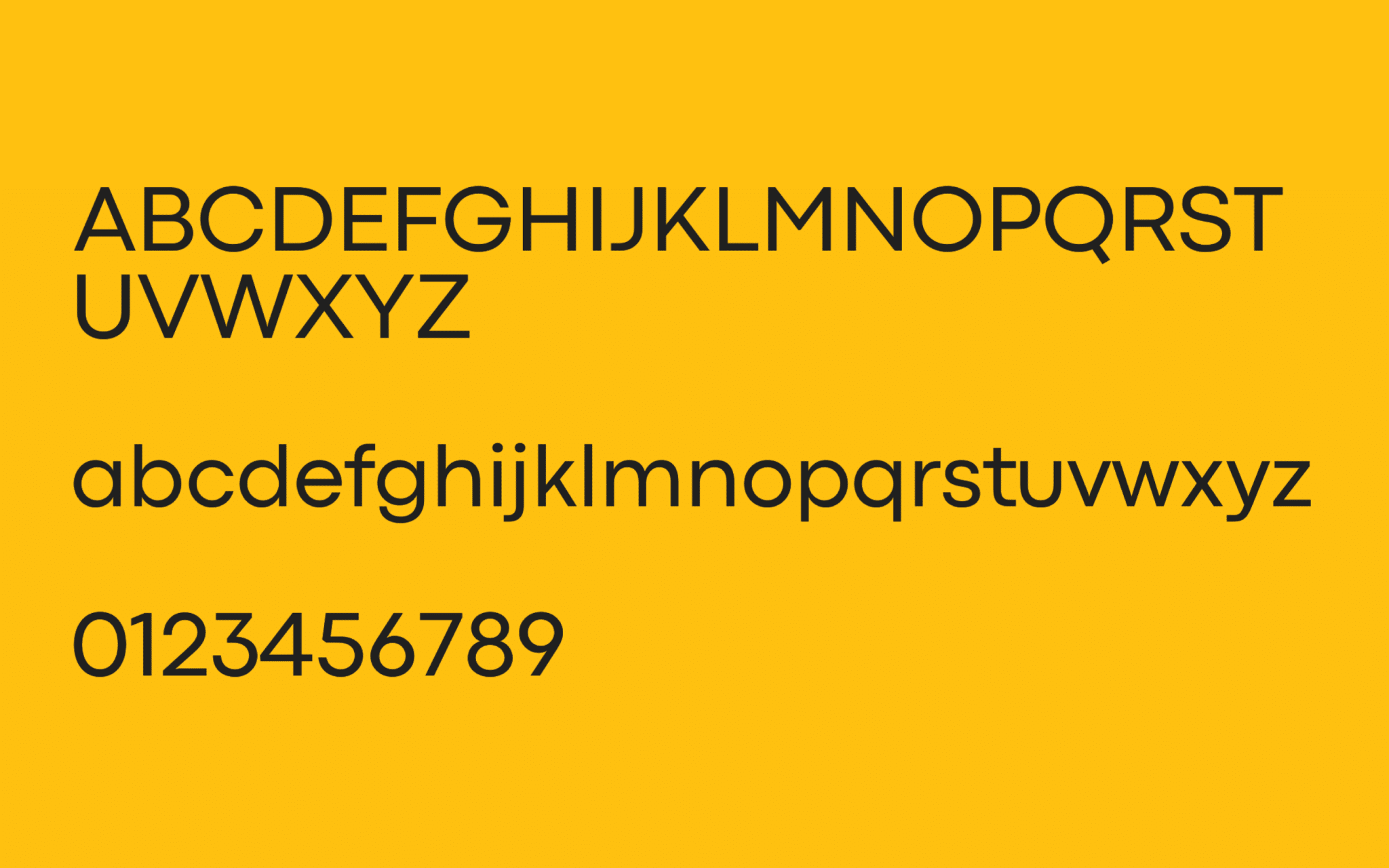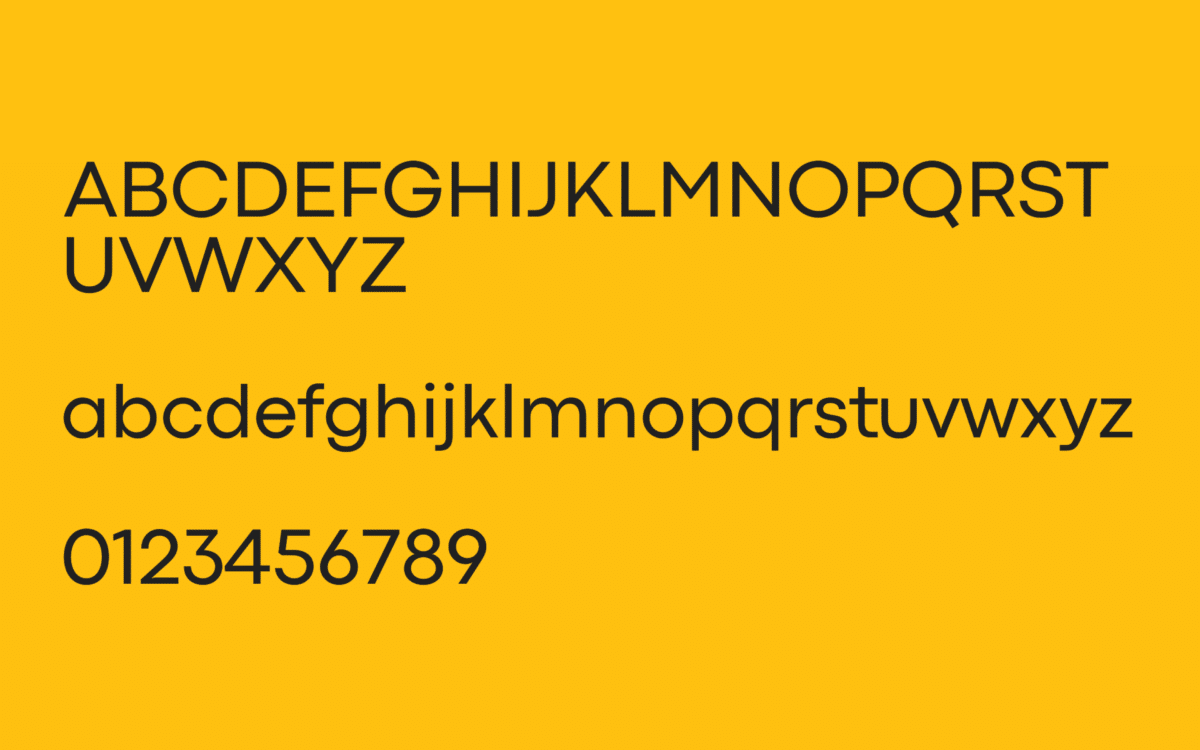 A powerful choice for a company in search of a unique sans serif font for a technology company, or modern brand, Codec immediately grabs attention. Unlike most typefaces, this product sets itself apart from the crowd with a multitude of font "moods" and weights.
The Codec font comes from Zetafonts, a type foundry in Italy known for bringing plenty of romance and unique appeal into their sleek font choices. The Codec packages have a "cold" version, which may be ideal for companies which want to come across as crisp, fresh, and forward-thinking.
The warm version is slightly gentler, with smoother curves.
Both versions look fantastic on any screen. We could easily see this font appearing in the copy of a blog page or website, or in a header when used at a higher weight.
2. Neue Helvetica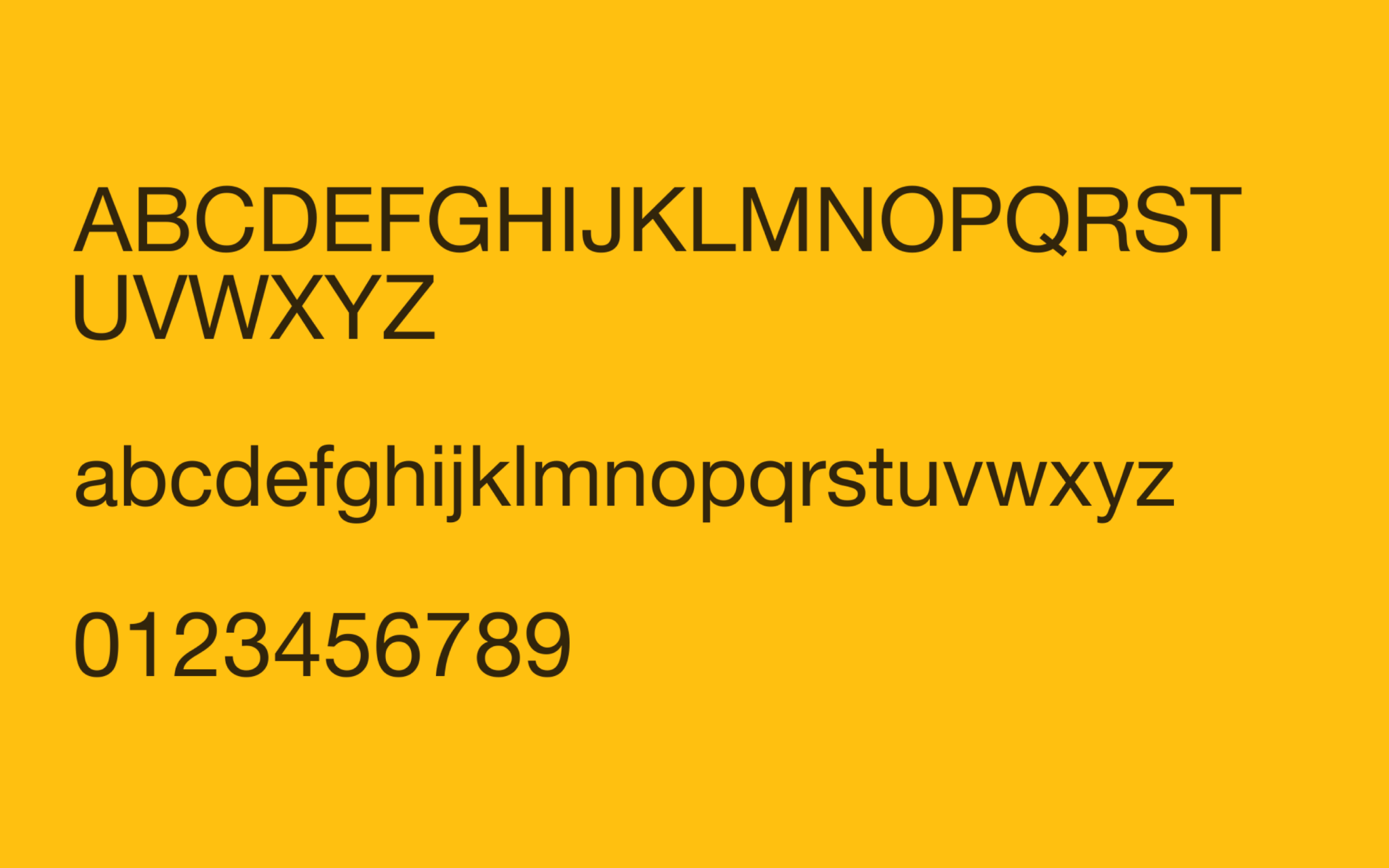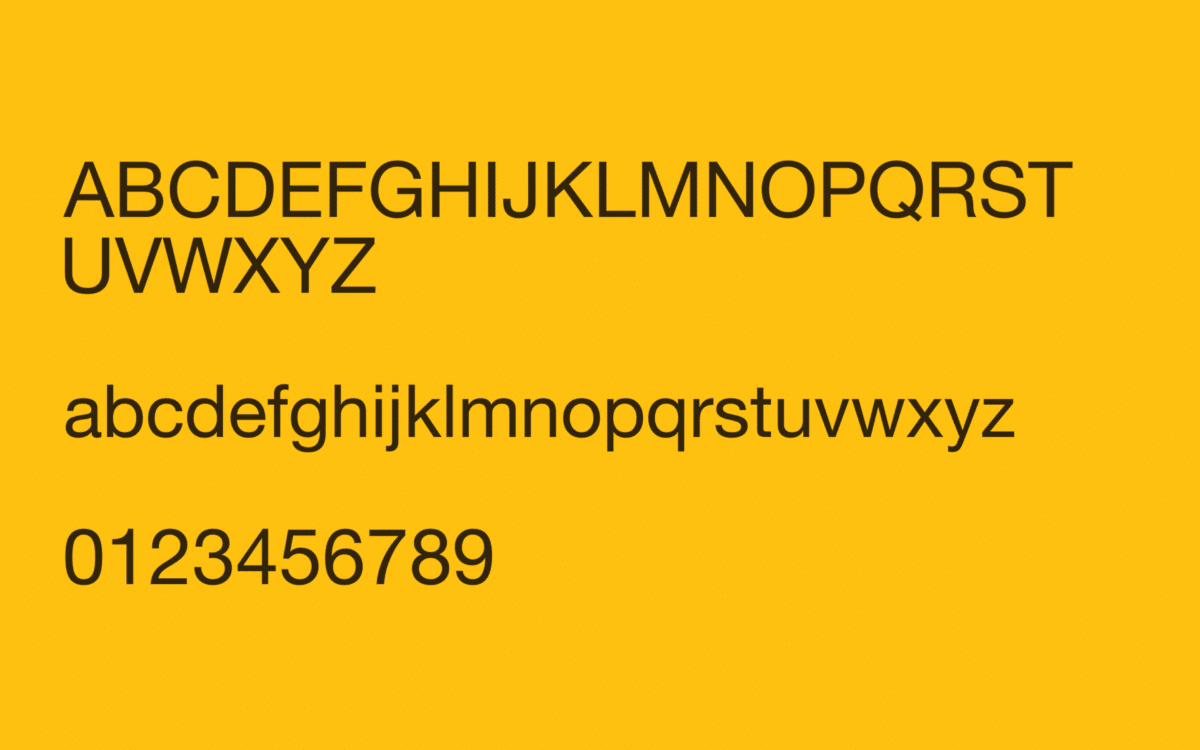 Simplicity at its finest, Neue Helvetica by Linotype is a beautiful sans serif font with up to 59 style options to choose from. You can explore everything from ultra-lightweight versions of the type to thicker, bolder block fonts for logos.
The Neue Helvetica font is an international typeface which works with a huge range of different languages and alphabets, including traditional Chinese and Japanese.
The font originally came from Max Miedinger and was released by the Haas Type foundry in Switzerland. Since it's launch, the Helvetica font has been transformed by a wide range of designers.
This was also the font used by the Apple team in the iPhone 4 settings page and device content, making it a great choice for tech brands.
3. Gilroy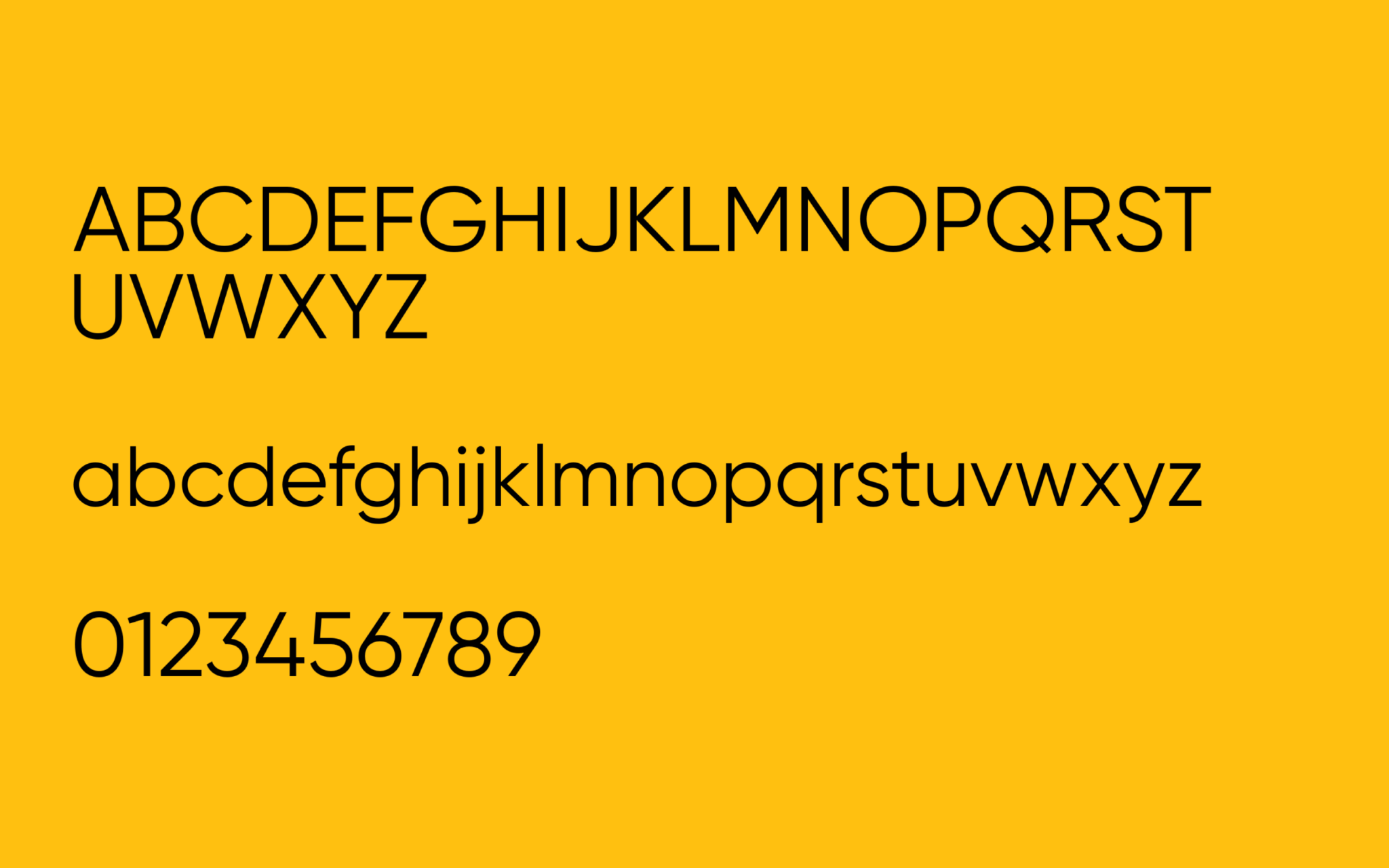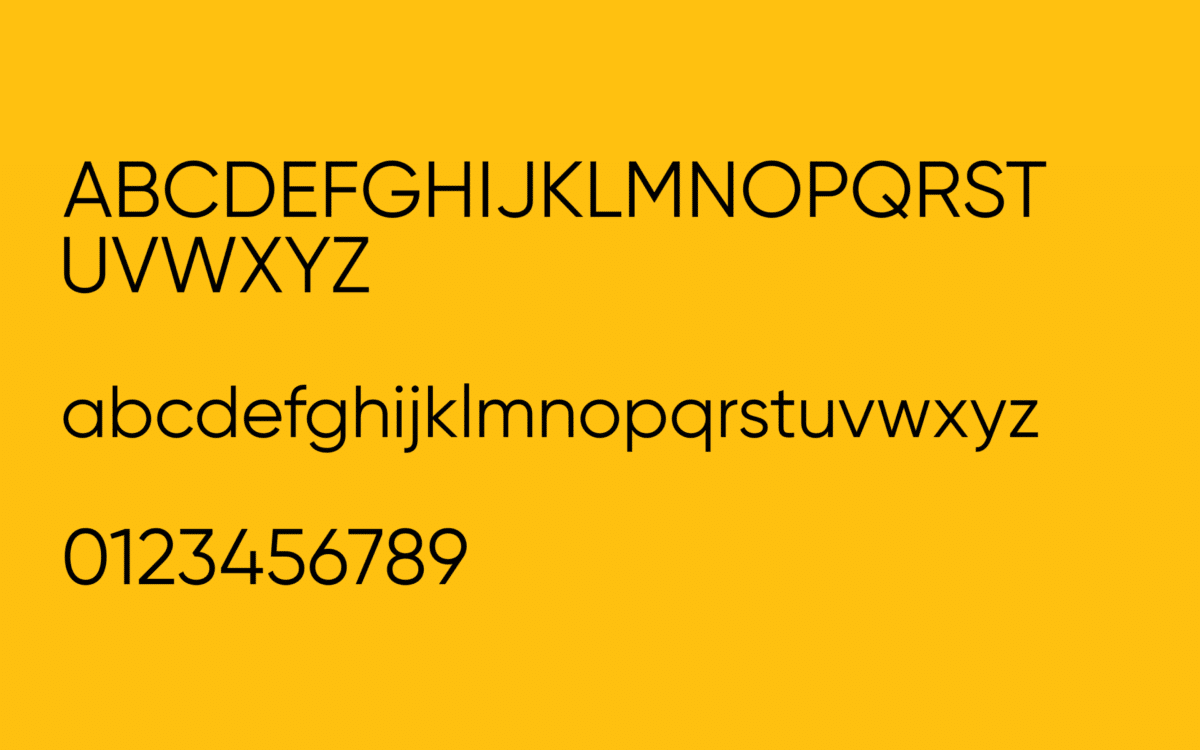 Modern and eye-catching, Gilroy is one of the best sans serif fonts available today, and a great choice for legibility purposes. This appealing font is easy to read on any device, and it comes in a range of language options, with multiple unique alphabets to explore.
The Gilroy sans serif font is a modern type with a geometric edge. Created as a younger brother of the Qanelas font family, it includes a great selection of 20 weights, and 10 matching italics.
There are light and extra bold font options available, and the available embellishments make this font ideal for editorial design and web signage.
Perfectly suited to the digital world, Gilroy would be a fantastic choice for an online publication or a business app.
4. Coco Sharp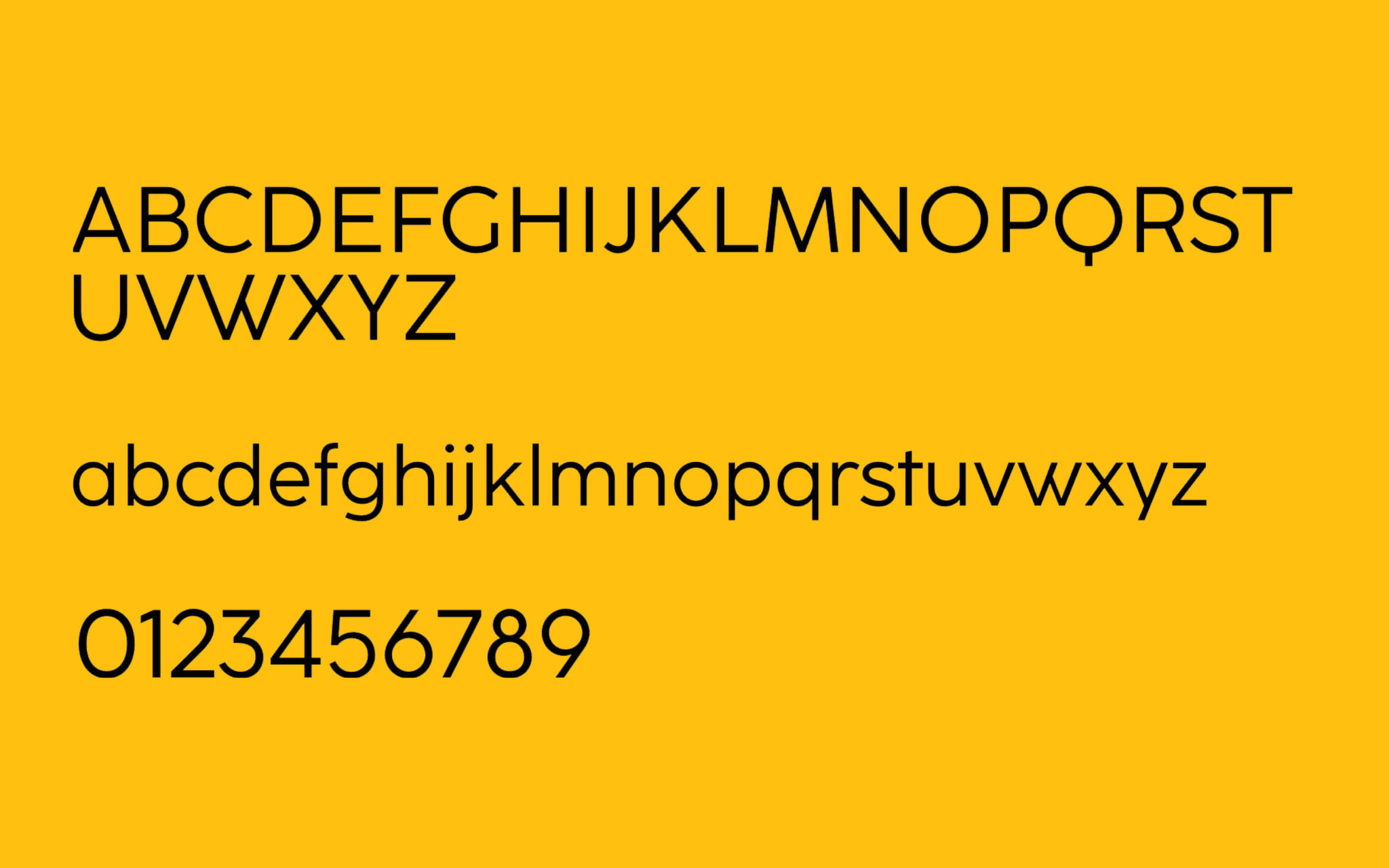 Smooth and easy-to-read, the Coco Sans font is a geometric family of sans fonts with variable height options and weights to explore. Available in a huge selection of variations, this type is one of the most recent variations of the Coco typographic project.
The project has been running since 2013 and was inspired by the classy and modern fashion of Coco Chanel.
Drawn on a classic sans skeleton, but enhanced with visual corrections and humanist proportions, the Coco Sharp font has a warmer and friendlier appeal on the screen or page. The rounded corners of Coco Gothic have been replaced in Coco Sharp, with more definition for website use.
Like in all of the Coco families, the Sharp solution comes with a range of alternative letterforms to express different moods and personalities. This is a great font for a business with a quirky edge.
5. FF DIN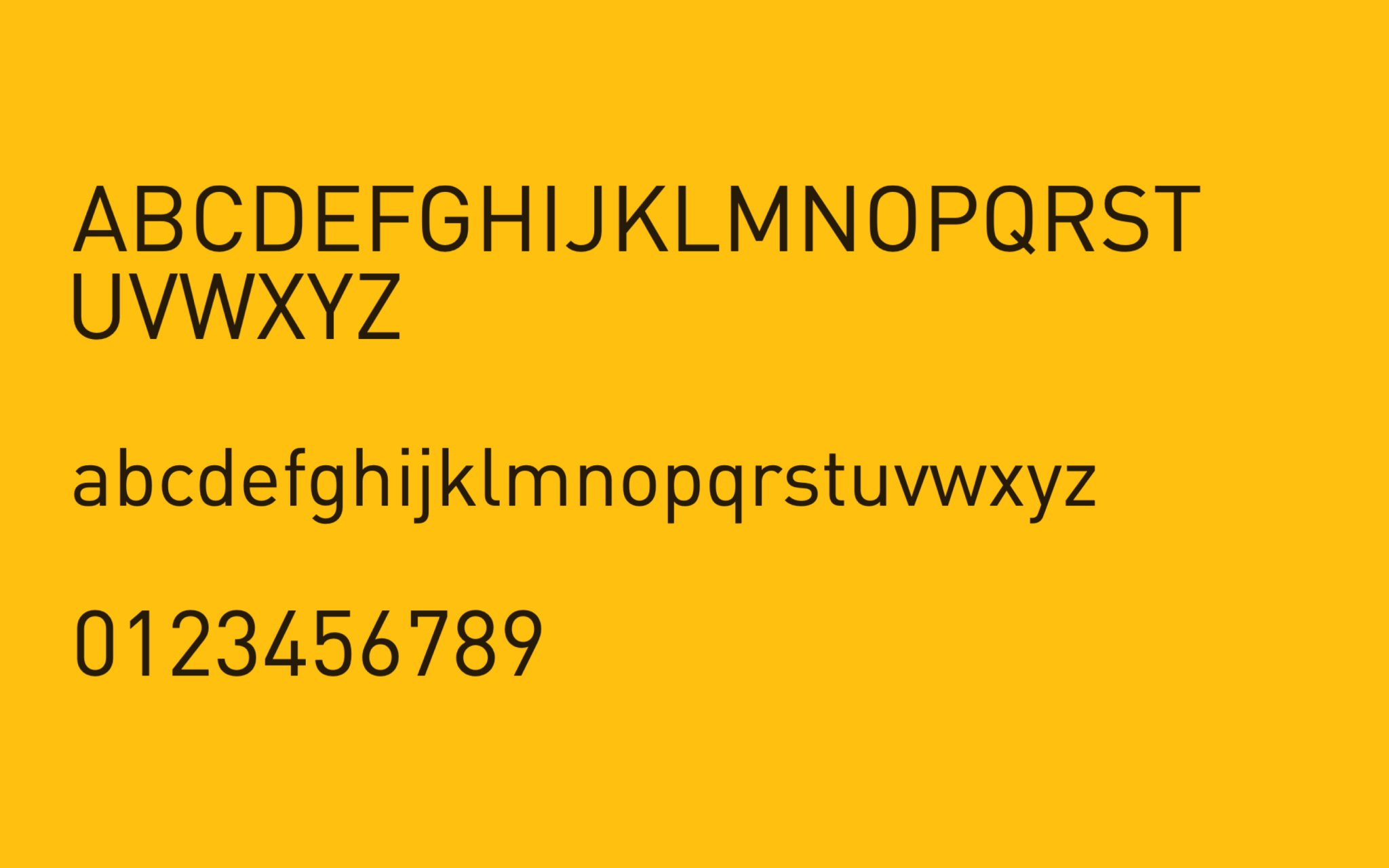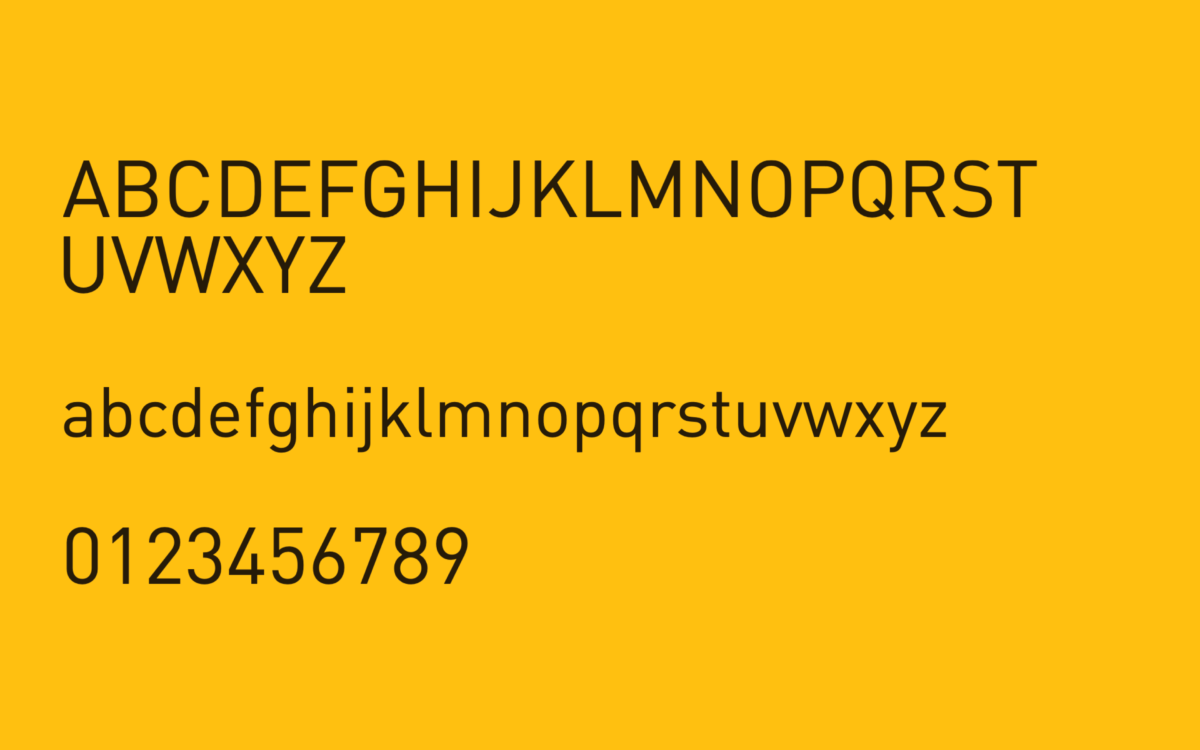 Considered by many to be one of the most beautiful DIN fonts on the market, the FF DIN sans serif font is a delight to look at, with its thin lines and sleek spacing.
Created by Erik Spikermann, the font aims to serve the needs of designers looking for a font capable of fitting seamlessly into a wider range of projects. This Digital DIN font is perfectly designed for the modern world.
The family of FF DIN fonts actually debuted in the MoMA as part of the standard deviations' installation for the contemporary design gallery. This type has also evolved somewhat over the years, adding new Greek extensions and weights.
In 2016, an Arabic version of the font appeared too.
This is easily one of the more flexible sans serif fonts we've seen today. If you're looking for something ready to work well in any space, this could be it.
6. Montreux Sans Pro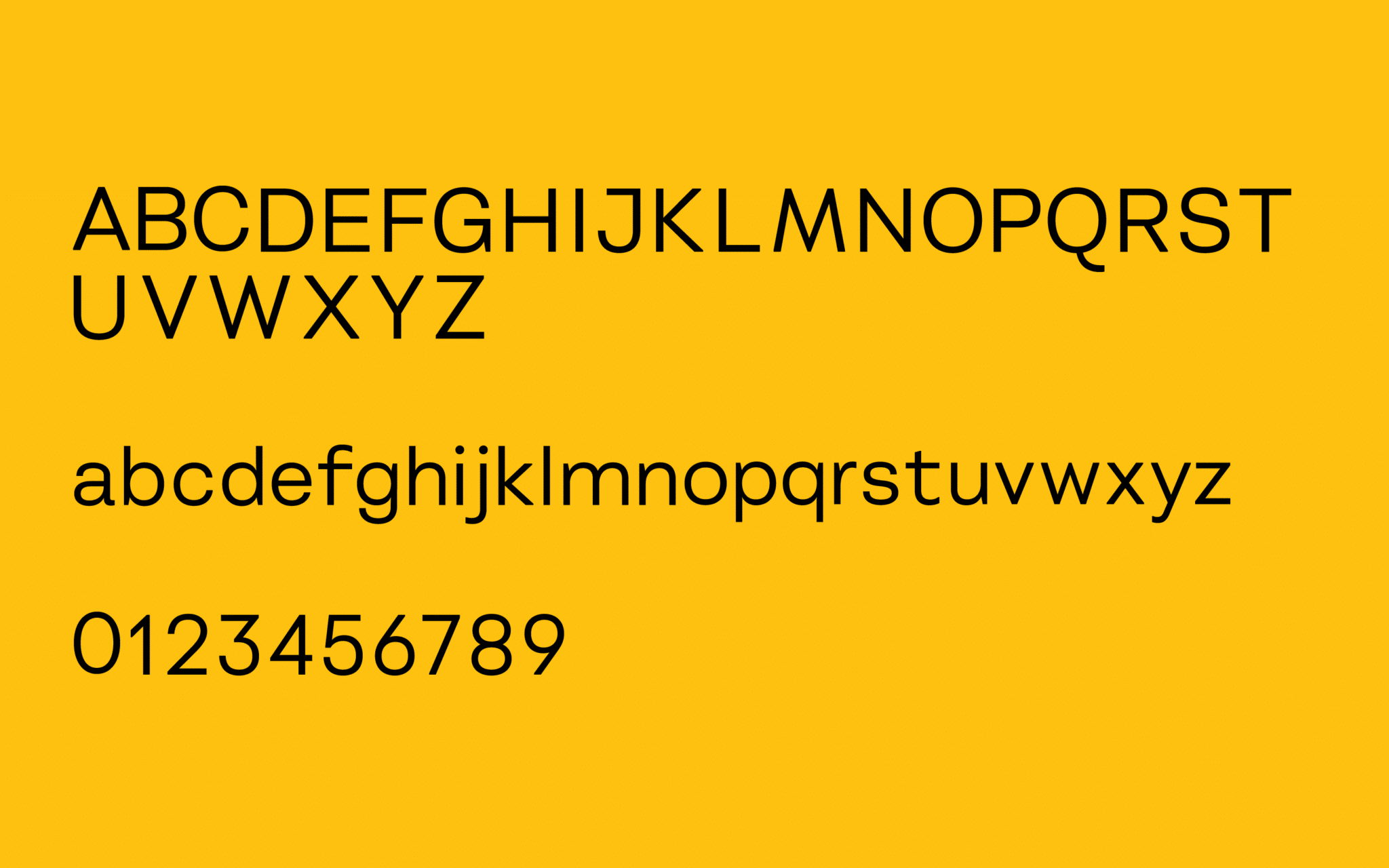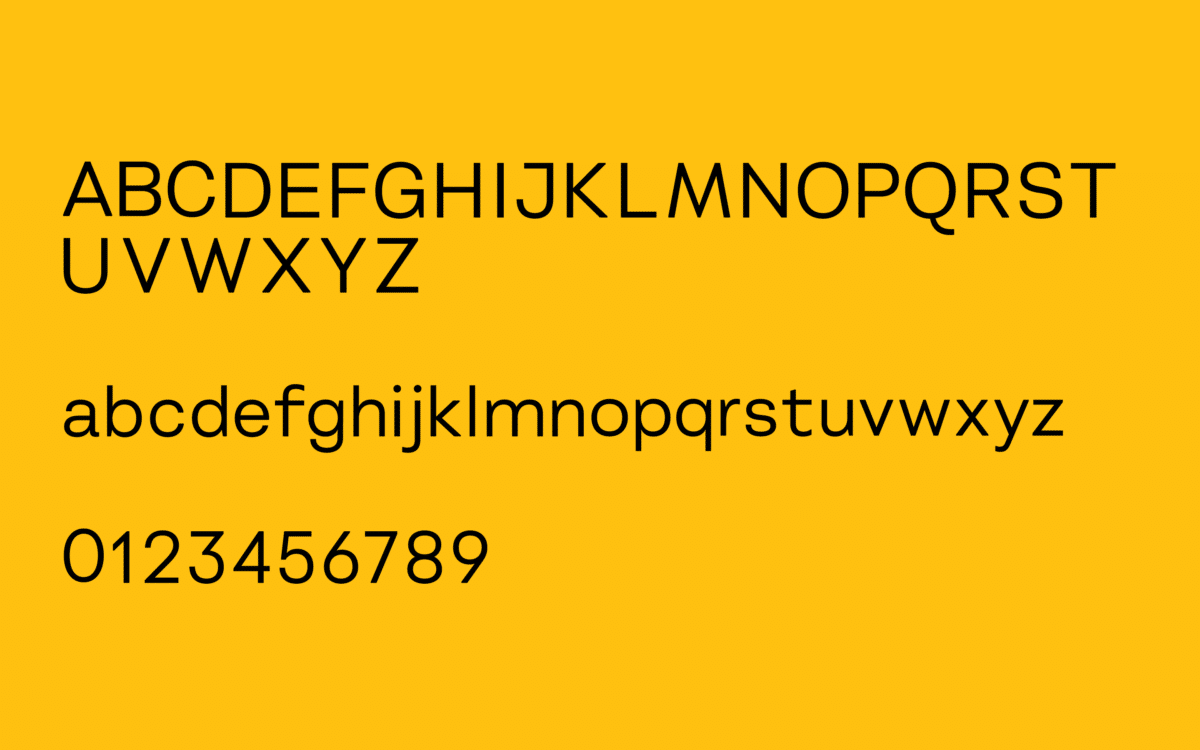 A highly appealing and universal sans font, the Montreux Sans Pro typography is ultra-versatile and ready for any digital project. This font family actually contains 132 different design variations, ranging all the way from the thickest bold fonts, to the most lightweight alternatives.
The product takes inspiration from Swiss designs but adds a unique personality into the mix.
Beautifully dynamic and available in a range of styles to suit different companies, Montreux can serve anyone. The Classic font is great for those who want a more neutral sans-serif appeal, while the Grotesk version is intended for companies in architecture, technology and fashion.
There's also a more playful and rounded version of the font called Montreux Sans Jazz, which could be perfect for a more fun and frivolous lifestyle brand.
7. Audrey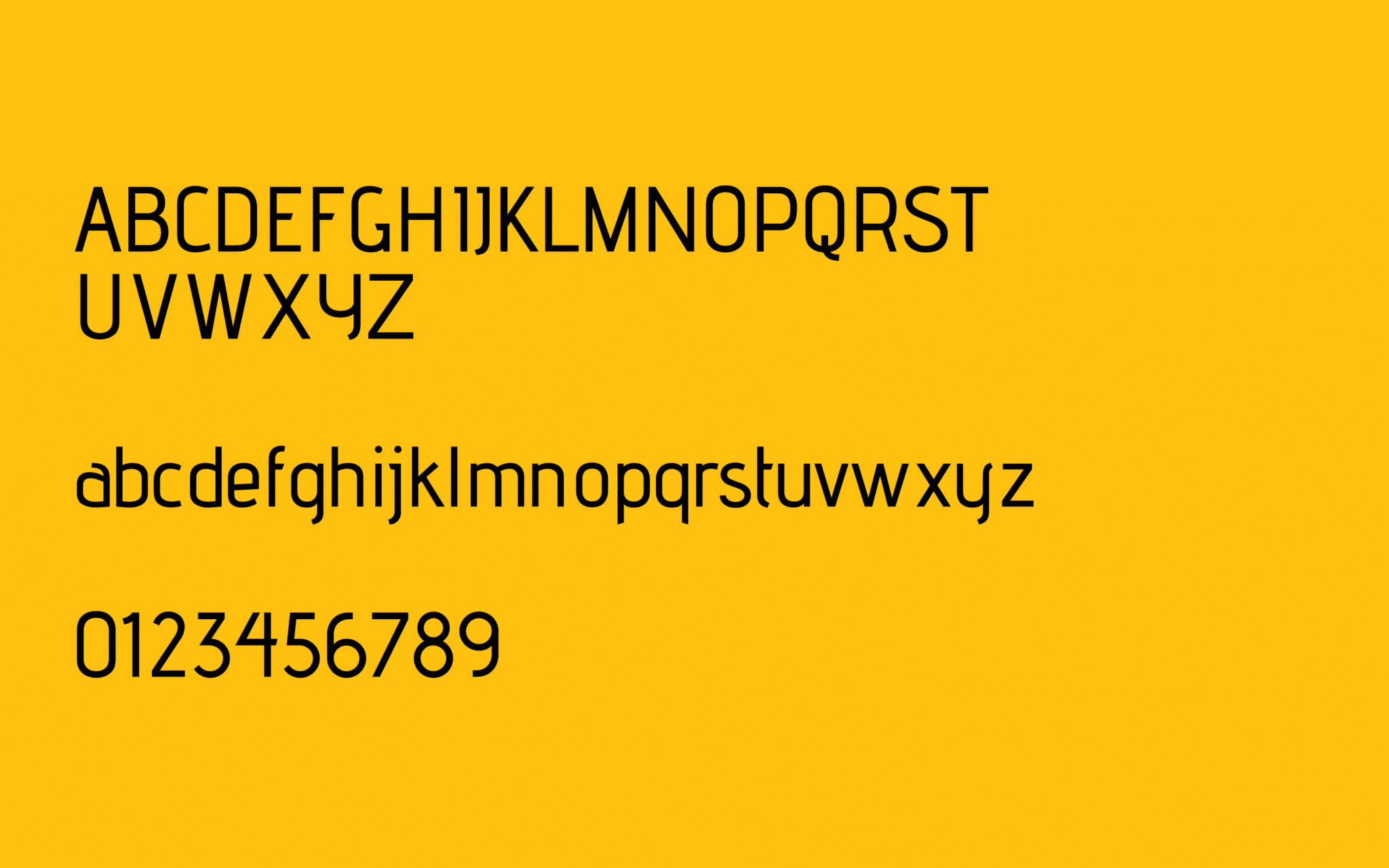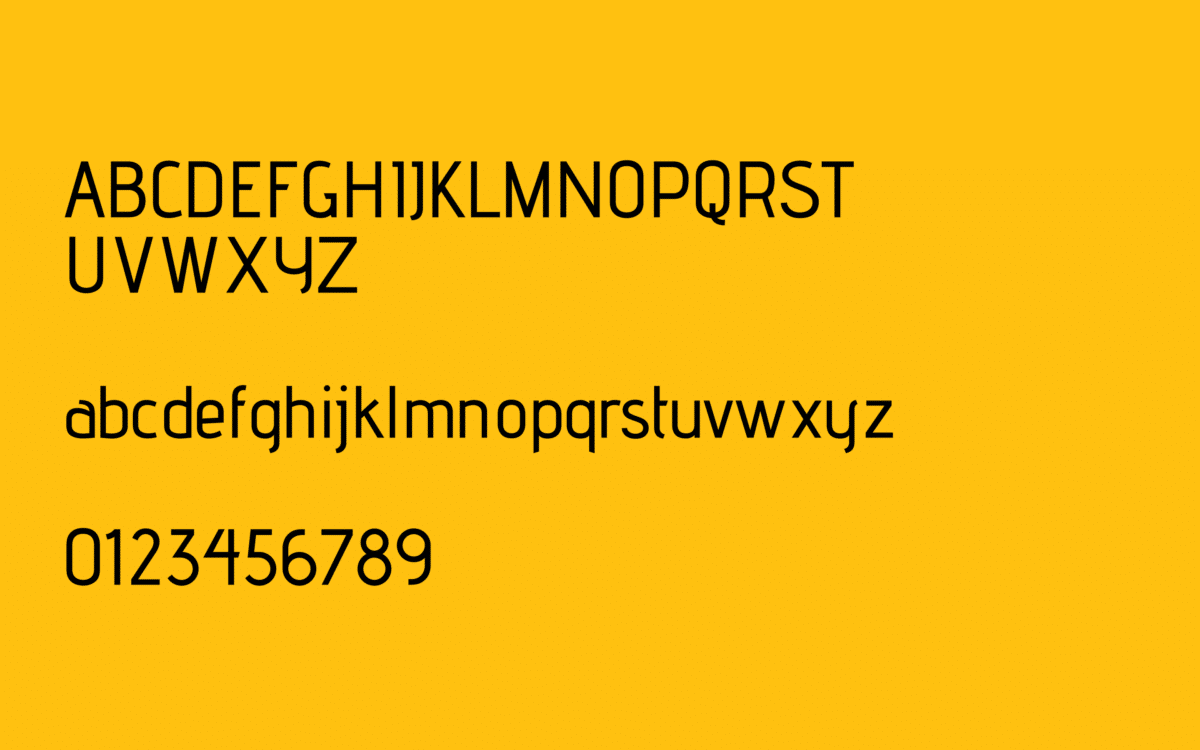 Available on the Canva pro subscription, Audrey is one of the best Sans Serif fonts for companies creating a design with a more feminine edge. There's something wonderfully warm and playful about this font, making it appealing for any lifestyle, fashion or beauty brand.
Perhaps unsurprisingly, the designer of the font, Cristina Pagnotta, says she was inspired by Audrey Hepburn when making this type. It's easy to see where the inspiration shines through in a selection of harmonious curves and soft lines.
There are two version of the font available too, regular, and oblique, to suit different demands.
This is the kind of font sure to do well on a blog, or a publication for a travel company or beauty brand. It has a soft sense of mystique and adventure to it.
8. Sofia Pro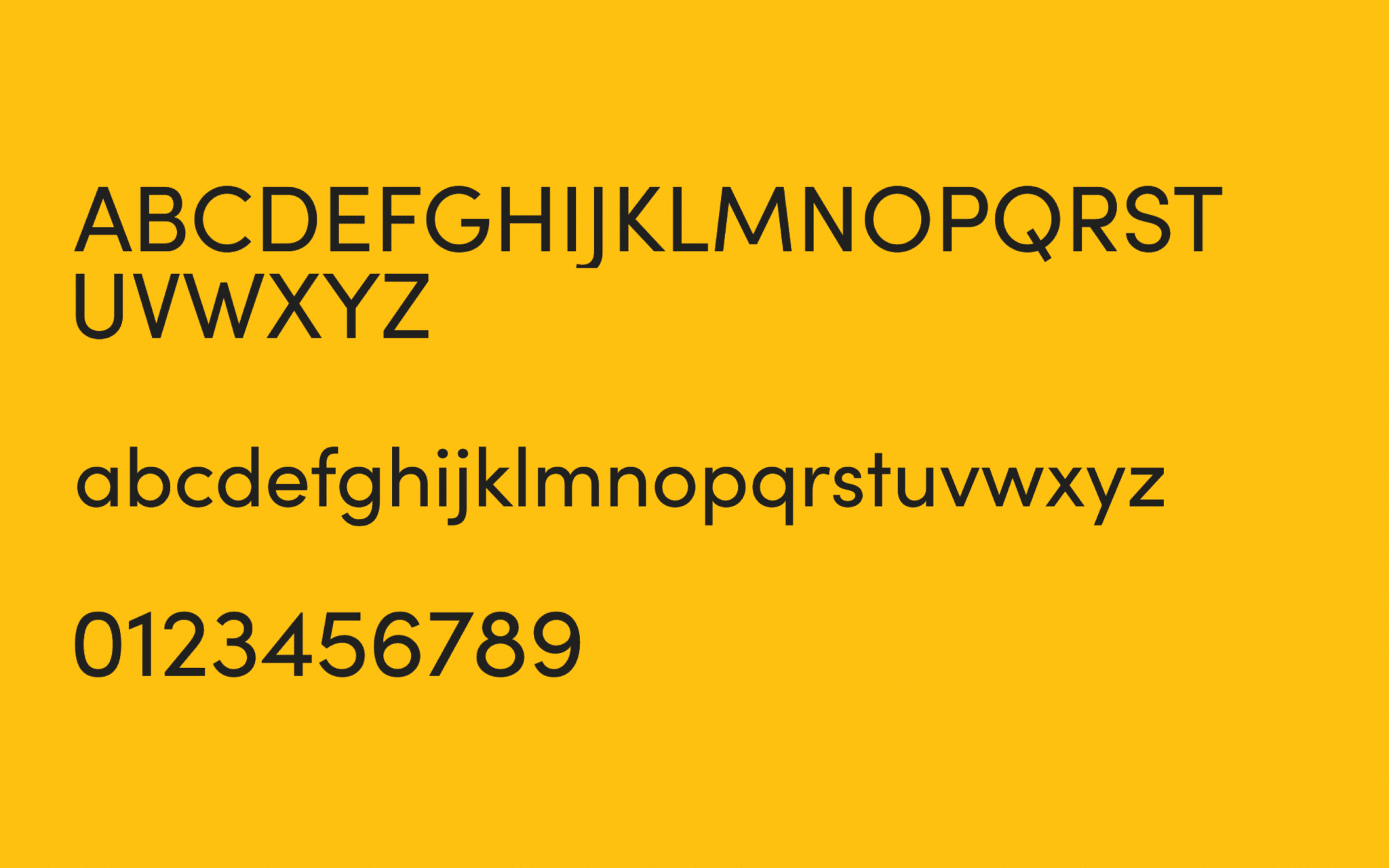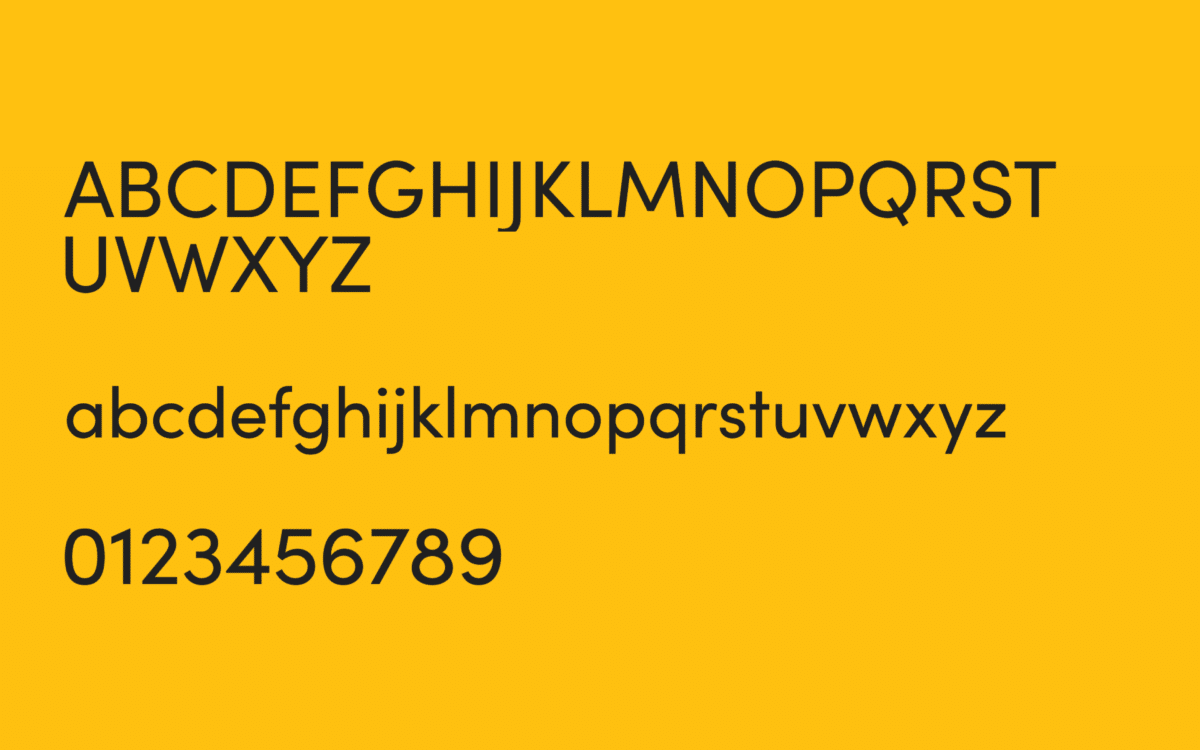 Another excellent example of one of the best sans serif font choices for modern brands, Sofia Pro is sleek, stylish, and brimming with natural appeal.
The font, which comes in a library of sixteen options, was specifically designed for the digital world, so it works well on everything from websites to digital signage.
This is a geometric sans offering a fantastic twist on the old-fashioned curves and lines of the geometric marketplace. The font was first established in 2009, but it was completely redesigned in 2012 to make it more effective for the digital world.
Sofia Pro has a higher x height than other fonts in its class to make readability easier on tiny screens.
To ensure it can work on a wider selection of graphic and editorial projects, Sofia Pro also has a selection of weights and alternative options to choose from.
9. Futura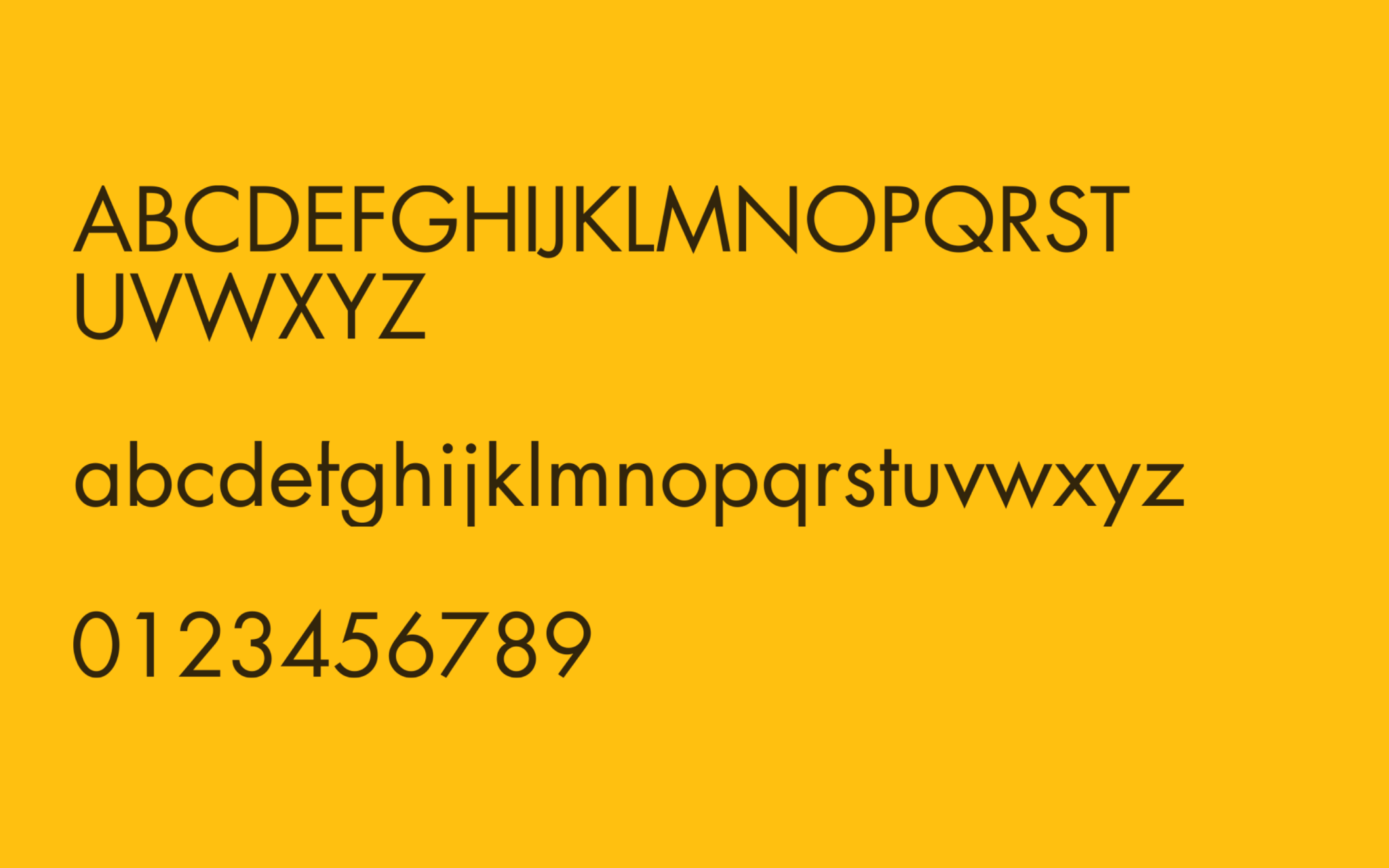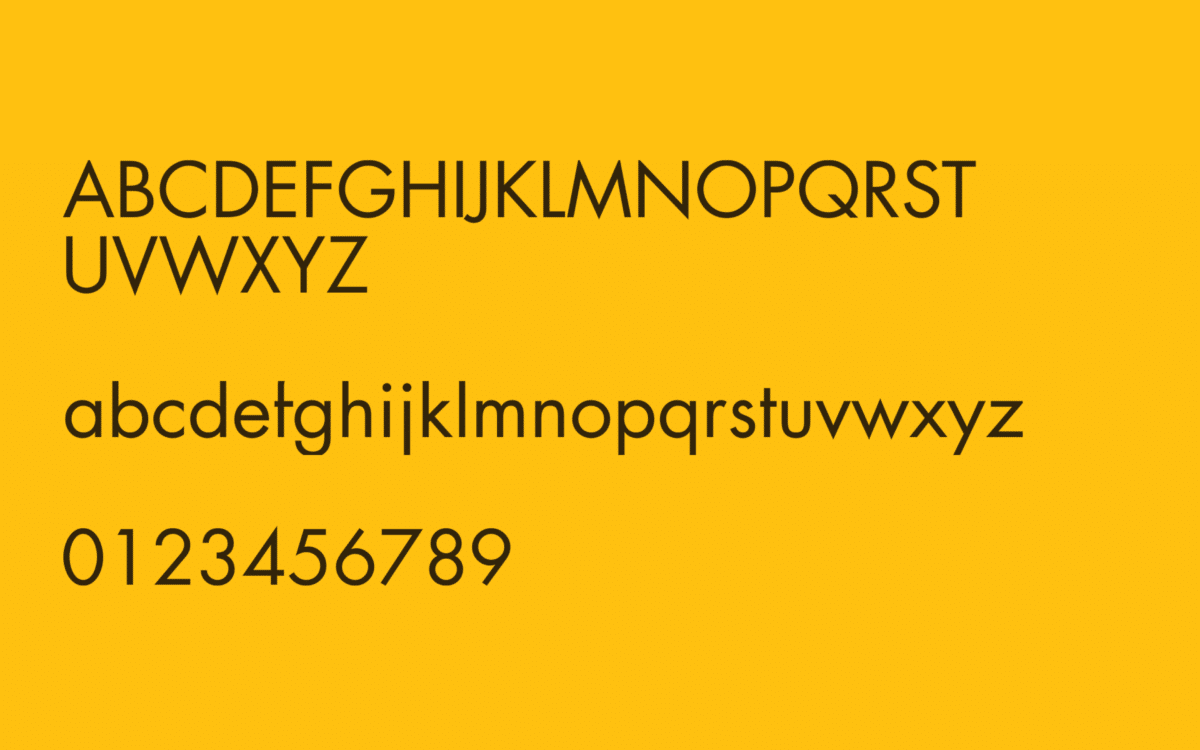 Futura is a popular choice among sans serif fonts for web, print, and logos. This typography began with German designer Paul Renner. During 1927, Paul's typeface was commissioned by the Bauer foundry for a new project focusing on modernist housing.
The font was based on the Bauhaus geometric sans serif design common between 1919 and 1933.
Using basic geometric forms and evenly chosen strokes, the Futura font helps to eliminate unnecessary contrast. The descenders and ascenders in the letters are tall, creating a beautiful skyscape effect.
The Futura font is great for headlines, and over the years, many variations have emerged, using the initial font as inspiration.
Futura has also appeared in a range of ads and logos, such as Domino's Pizza, Absolut Vodka, and Volkswagen, as well as Nike.
10. Conneqt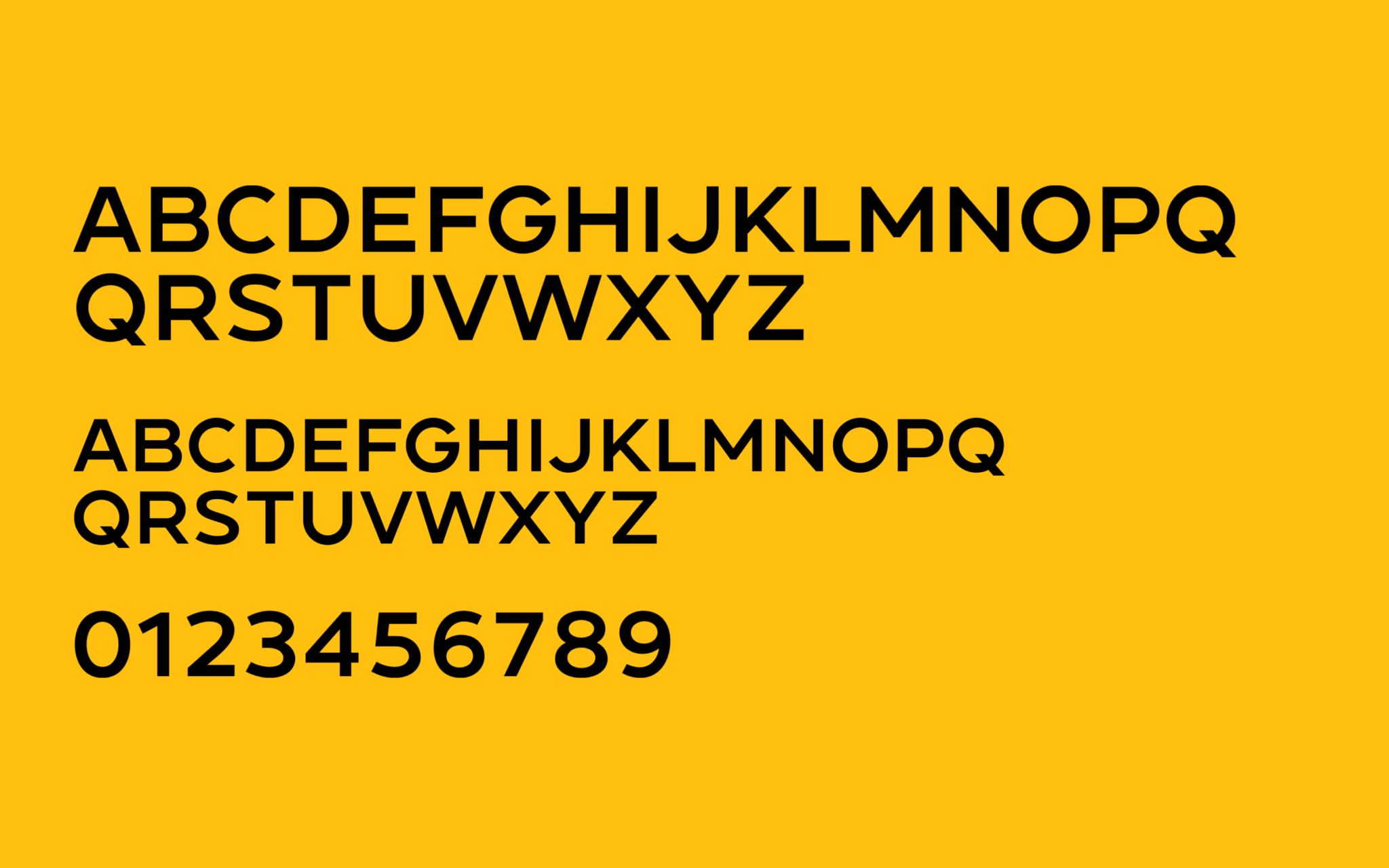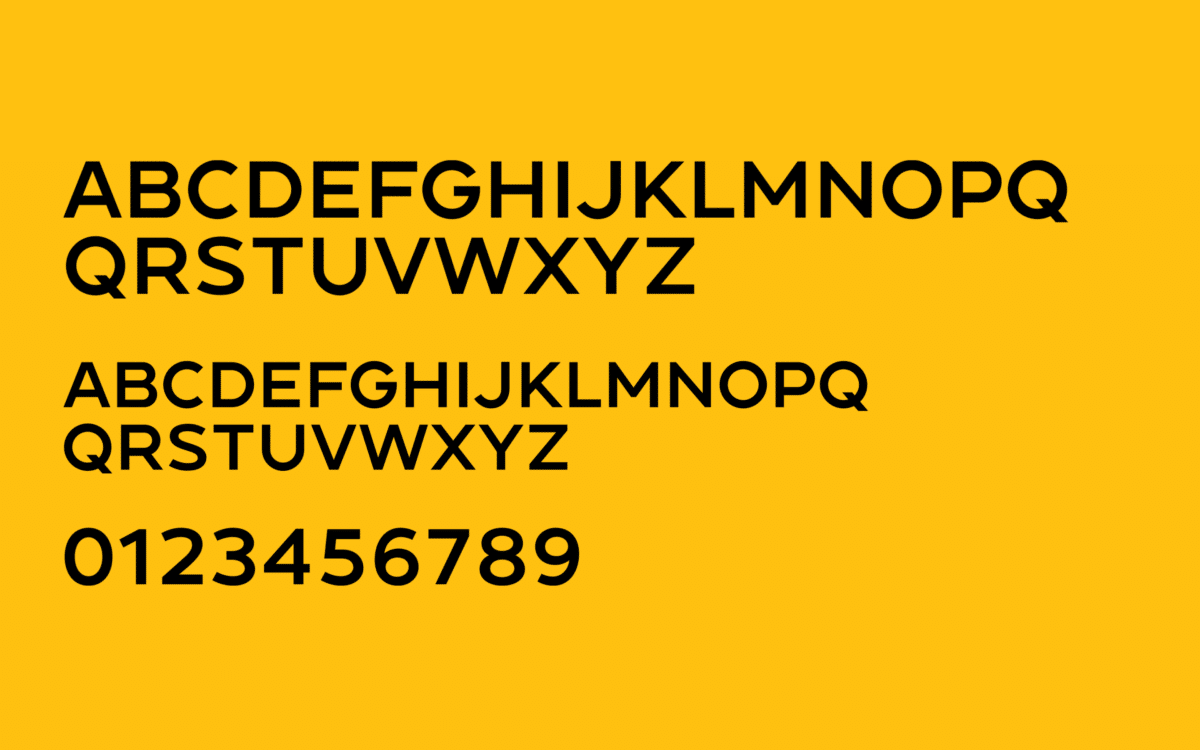 Quite a unique sans serif option, Conneqt is beautifully suited to logos and headlines which demand eye-catching characters. The Conneqt font was specially designed for minimalist logos, with a great level of appeal for wordmarks and taglines.
Alternate capital character options separate components of the letters into geometric shapes for an immediate impact.
Conneqt is currently available in a pack of 3 variations, though it's also frequently used alongside the Avox font from the same family. This type is still very new, and was designed originally by Roman Melikhov, who wanted to create a modern type to emphasize certain pieces of text.
Though simple, this sans serif font also has a forward-thinking vibe, making it wonderful for grabbing attention.
11. Lufga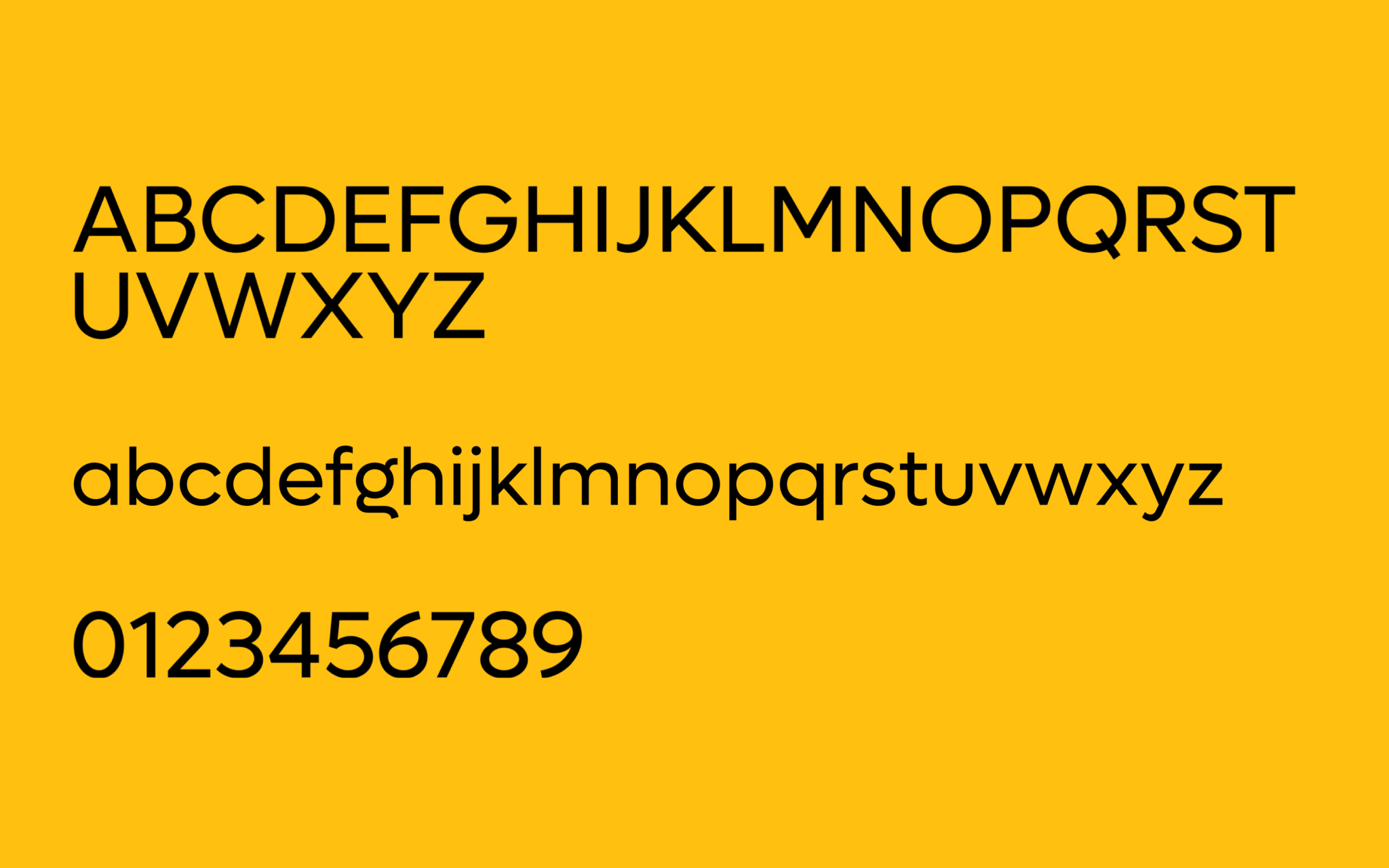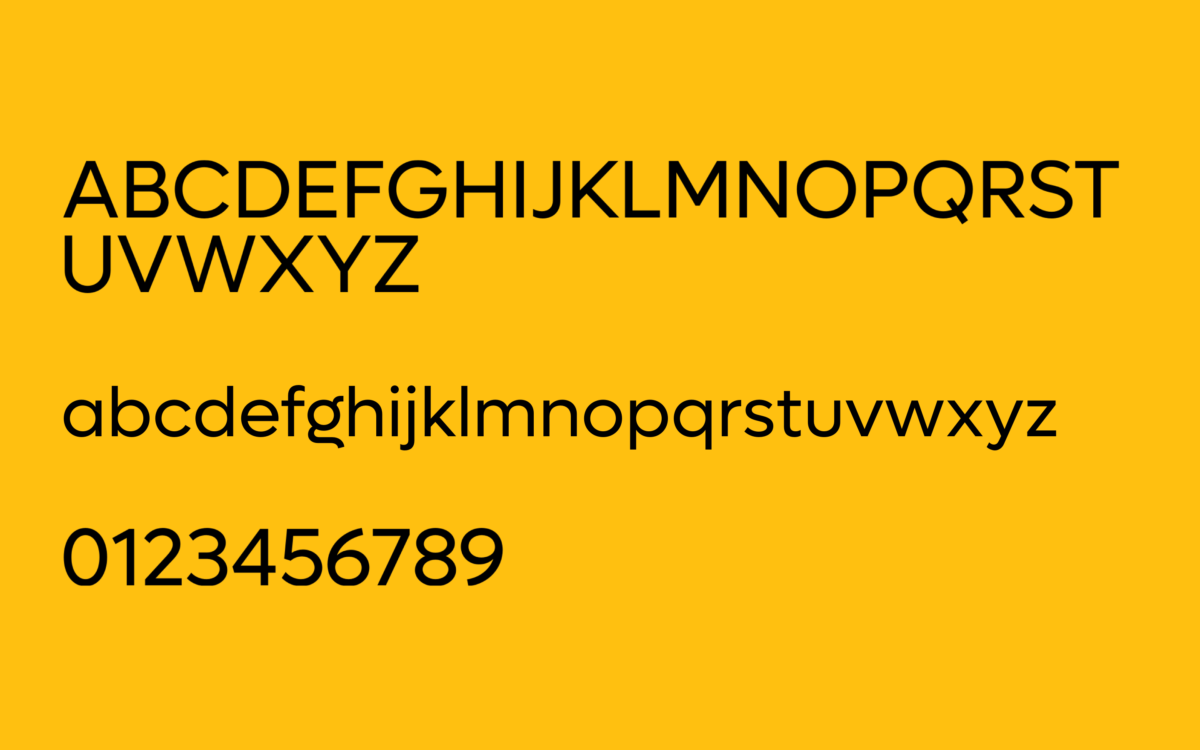 Lufga is a playful font sure to grab attention in a range of environments. If you want the best sans serif fonts for logos, this could be one of the top choices for you. Unique characters offer a subtle touch of distinction at certain points in your words.
Lufga is a simple and sophisticated font capable of delivering a highly modern and clean appearance, with some slightly retro tones. The double-story G and stemless U provide the Lufga typeface with instant recognizability.
There also various stylistic alternates to help enhance the finished look.
Lufga has a low contrast, minimalist design, and plenty of weights to choose from. This design, created by Adam Ladd, will work well in a range of logo designs and web content pieces.
12. Avenir Next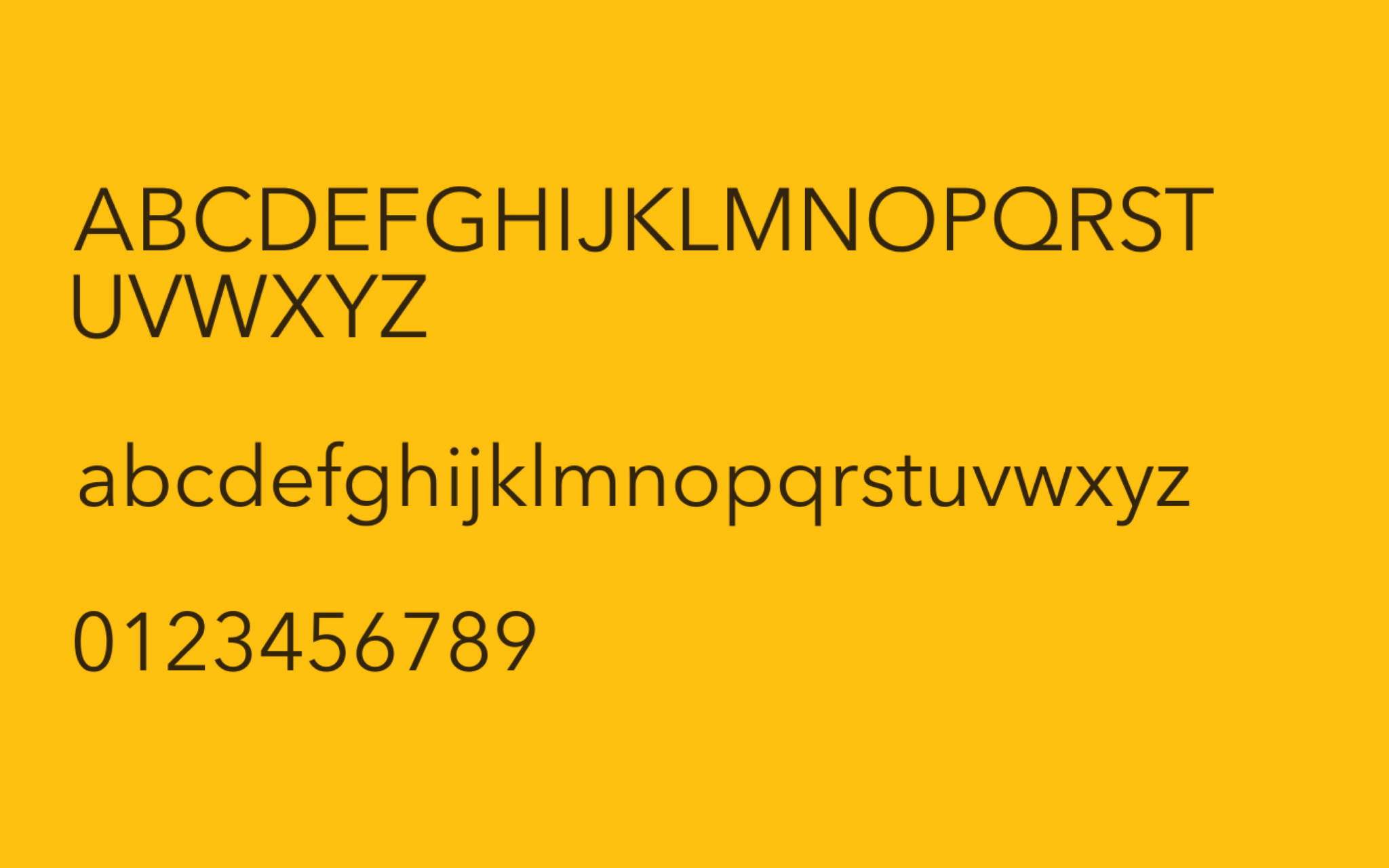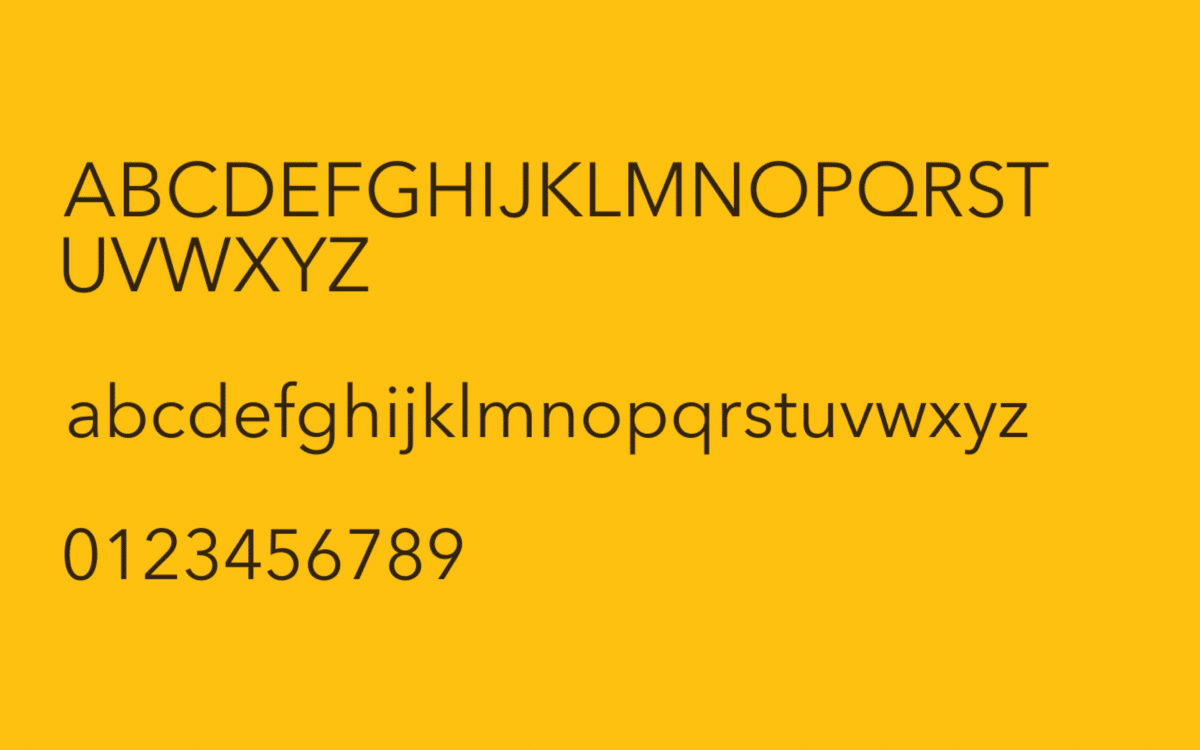 Avenir Next is a compelling Sans Serif font created in 1988 and released by the Linotype Company (a branch of the Monotype Corp). The Avenir font is a sleek take on a classic typeface. A team wanted to take a stunning sans font and upgrade it to suit a new marketplace.
The Avenir Next sans serif font comes with a selection of faces to rival all other sans solutions. There are a ton of different weights and sizes to choose from, screen readability at any size, and a host of alternative characters to explore.
Overall, the design of the font is clean, simple, and great for a range of design needs.
The Avenir Next font is popular in a range of modern landscapes. The LG Company use Avenir Next on cell phone buttons thanks to its readability.
13. Caldina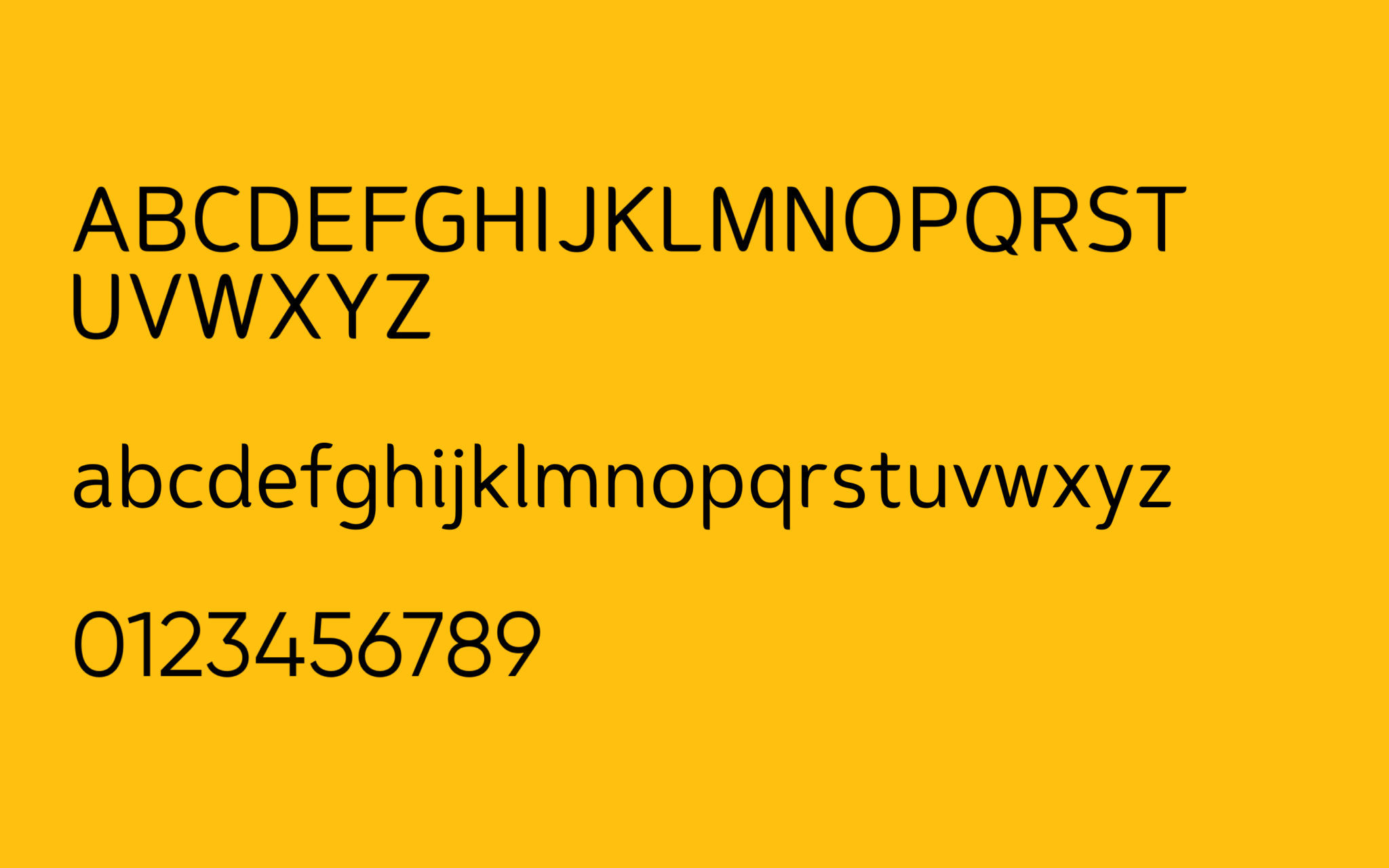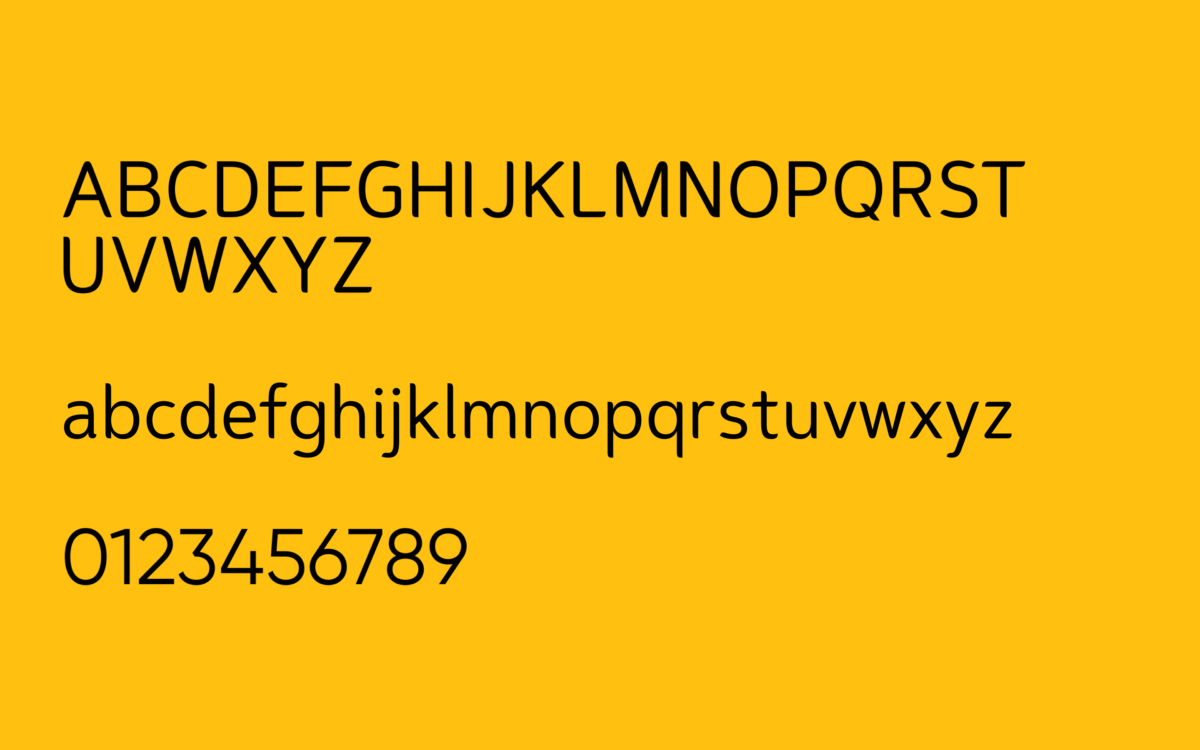 Another great option among the best sans serif font options available today, Caldina is both modern and playful at the same time. There are elements to this font that almost make it seem like handwriting.
The flicks and curves in the letters take inspiration from the early days of calligraphy-based font types, though this typography is a lot cleaner.
The Caldina font is also highly versatile, with each glyph designed to perfection with various kerning pairs. There are old-style figures, ligatures, tabular linings and more. The Caldina font is great for display purposes, but it's also great as a body text too.
Available in a range of languages and weights, the Caldina font is a flexible typeface sure to work with a wide selection of products.
14. Dense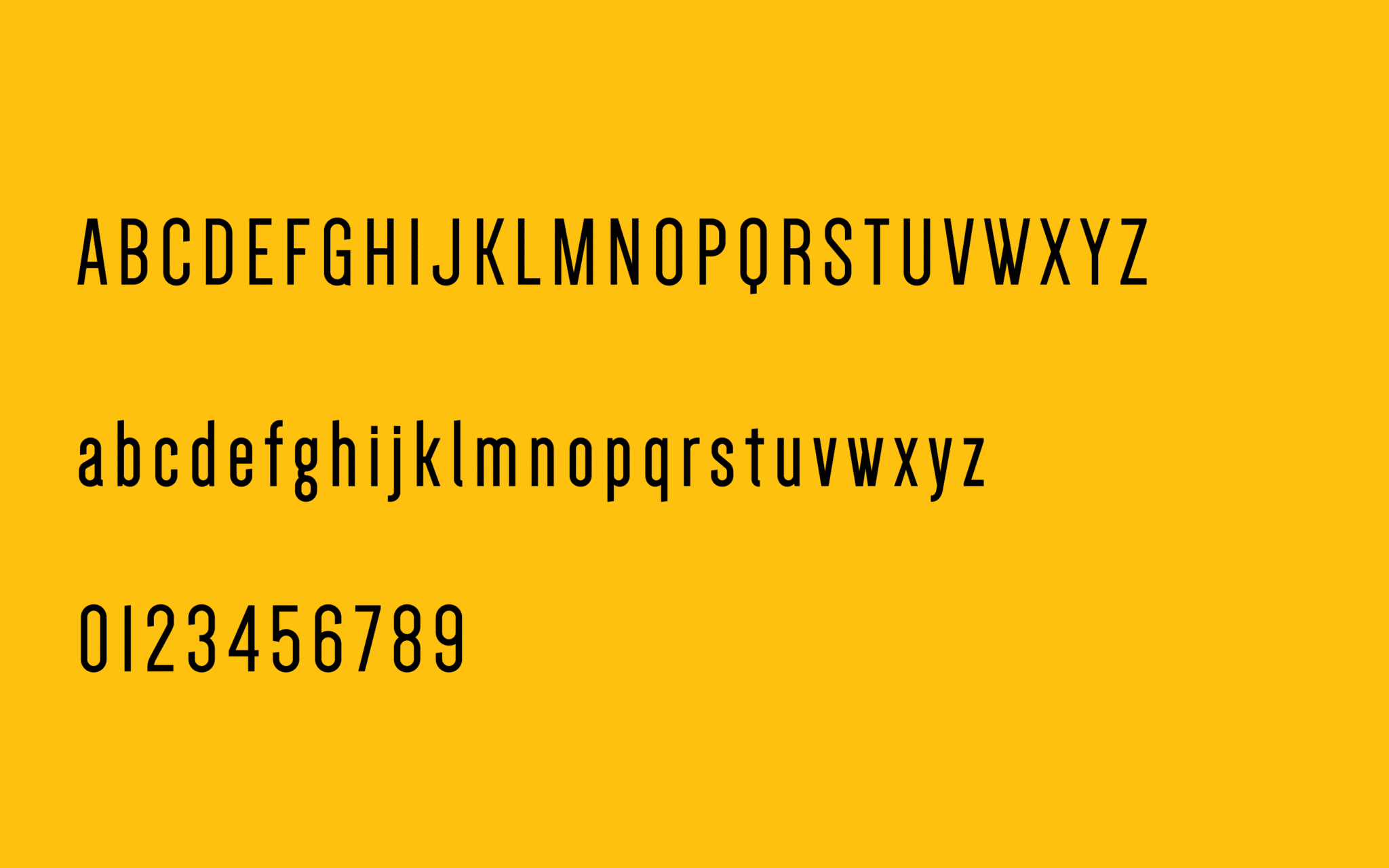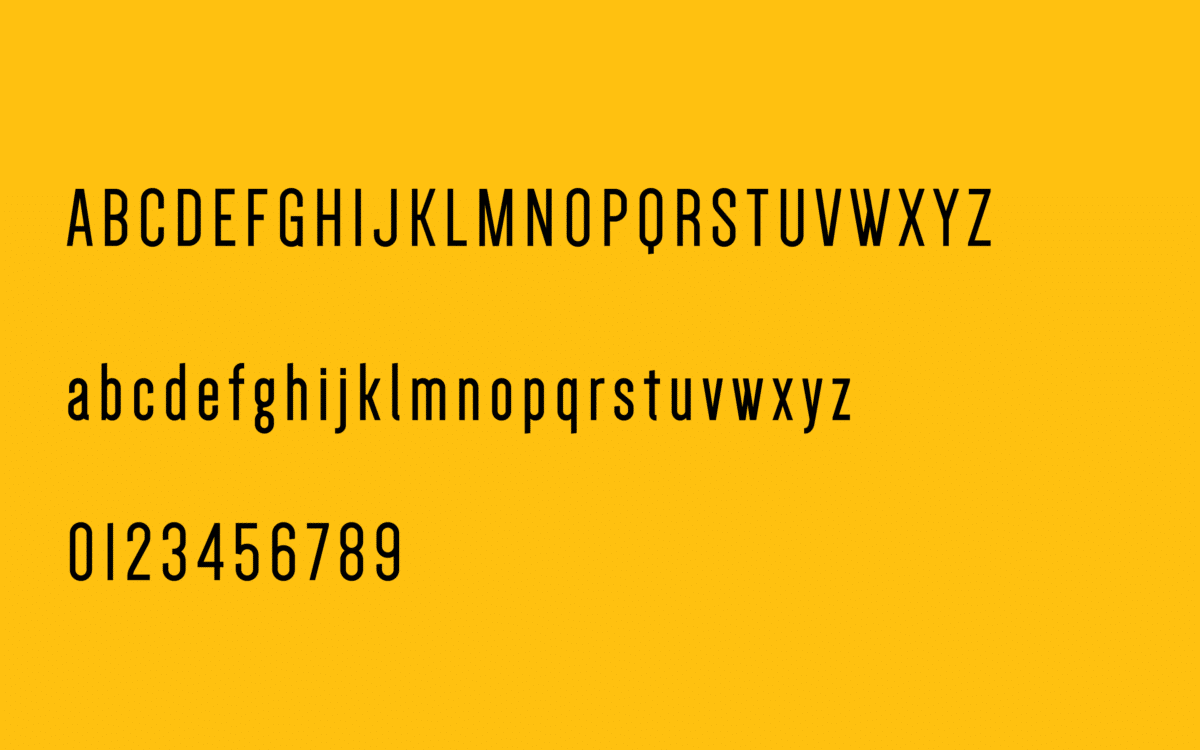 Dense is a versatile font from Charles Daoud, designed to give more visual appeal to any text-based project. The minimal space between letters in this font helps it to deliver a modern and forward-thinking aesthetic.
There's a variety of thin and bold options to choose, from, depending on what you need for your project, and you can combine each together.
Dense is a subtle font, but one with a great, long-lasting appeal. There are a few variations in the capital characters which could make this font a good choice for logos and slogans. This typeface would also work well when designing headlines for publications.
Dense is an attractive font which should blend perfectly with other more hand-written or dramatic font types.
15. Visby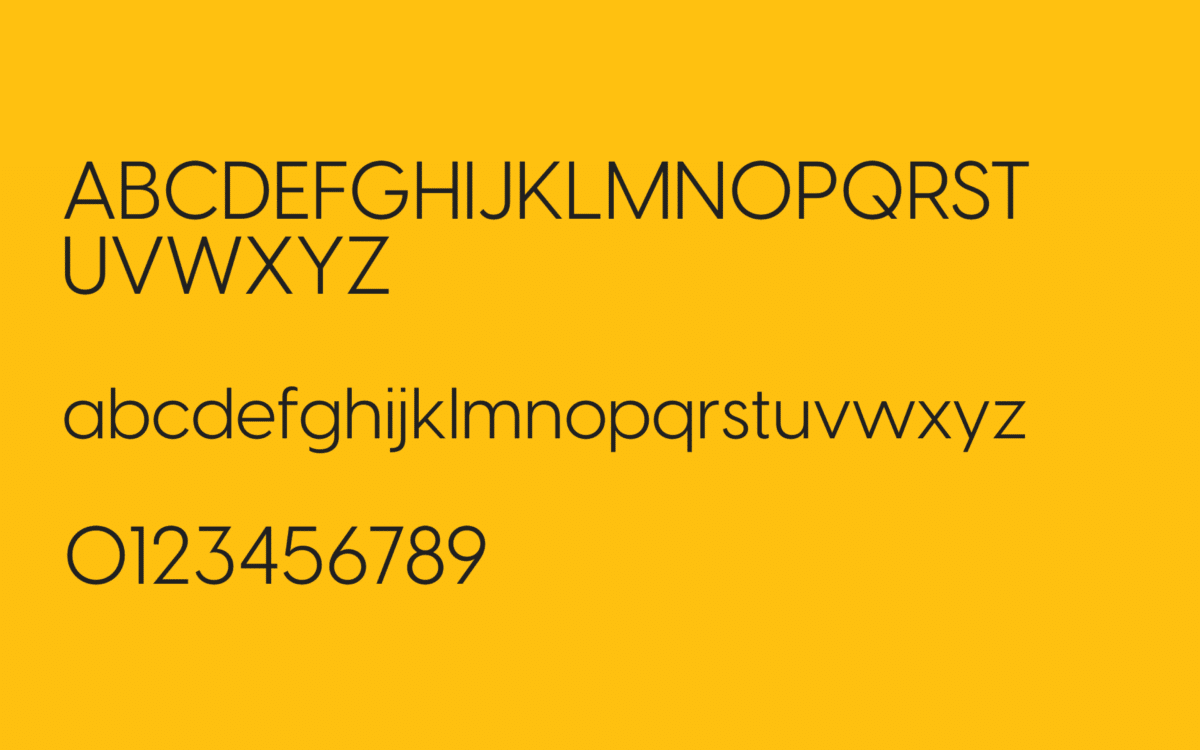 Visby is a sans serif Geometric font created by the type master Connary Fagen. According to Connary, this design came from inspiration in the Arctic. The professional font was inspired by the stark beauty of the region and wanted to create something that felt fresh as a result.
Though inspired by the crisp air of the arctic, Visby has wonderfully rounded letter forms that help to make it more appealing and gentler on any screen. The package of available fonts works well in a host of projects thanks to its simplicity.
Depending on the weight you choose, you can enjoy Visby as a central font or headline type.
The Visby font family was recently updated to include a wider range of obliques and weights, as well as OpenType features including ligatures and alternates.
Good luck finding the best sans serif fonts
The best sans serif fonts are an excellent addition to any design project. Many of the sans serif fonts on the market are also highly flexible. Each option mentioned above comes in a range of varieties and weights, so you can leverage them for anything from headlines to the central copy of your next blog. 
Remember, think carefully about how the font you choose influences the overall appearance and personality of the brand you're designing for. The font you choose can say just as much as the words you write in your selected type.
Don't forget to check out our other font-based articles for more inspiration and guidance.
Fabrik: A branding agency for our times.