Is Photoshop worth it? An independent Photoshop review (2023)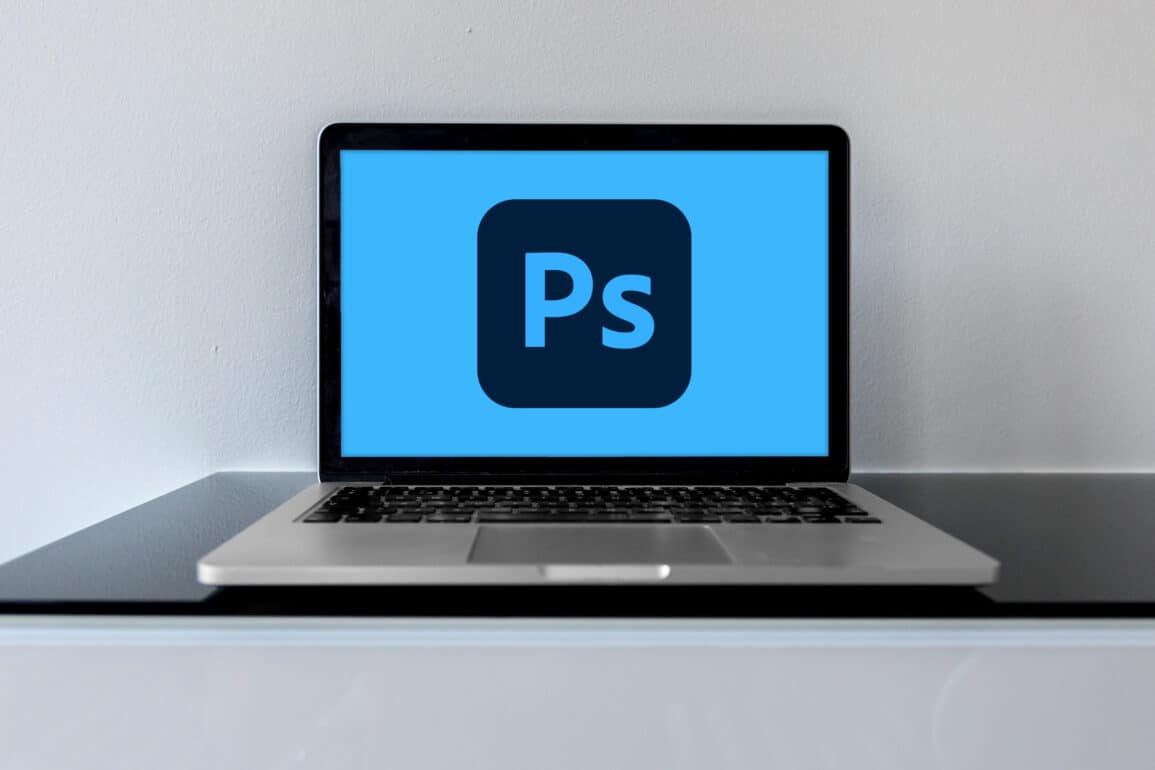 Is Photoshop worth it? Adobe Photoshop is one of the most popular tools for visual artists. Millions of people use the service globally, ranging from photographers to graphic designers.
Photoshop has a comprehensive suite of solutions available for users looking to make their art look better. You can make basic color adjustments, removing certain aspects of your images and much more.
Some photographers use Photoshop together with Lightroom, which is another of Adobe's most popular image-editing solutions. However, you can also easily use the service as a standalone product. Moreover, you can find subscriptions that facilitate either option.
So, is Photoshop worth buying? We'll seek to answer that in this independent review. You'll learn more about how much the product costs and what you can do with it. You will also discover what Photoshop's main advantages and disadvantages are.
Does all of this sound interesting? Fantastic. In that case, let's start reviewing Photoshop.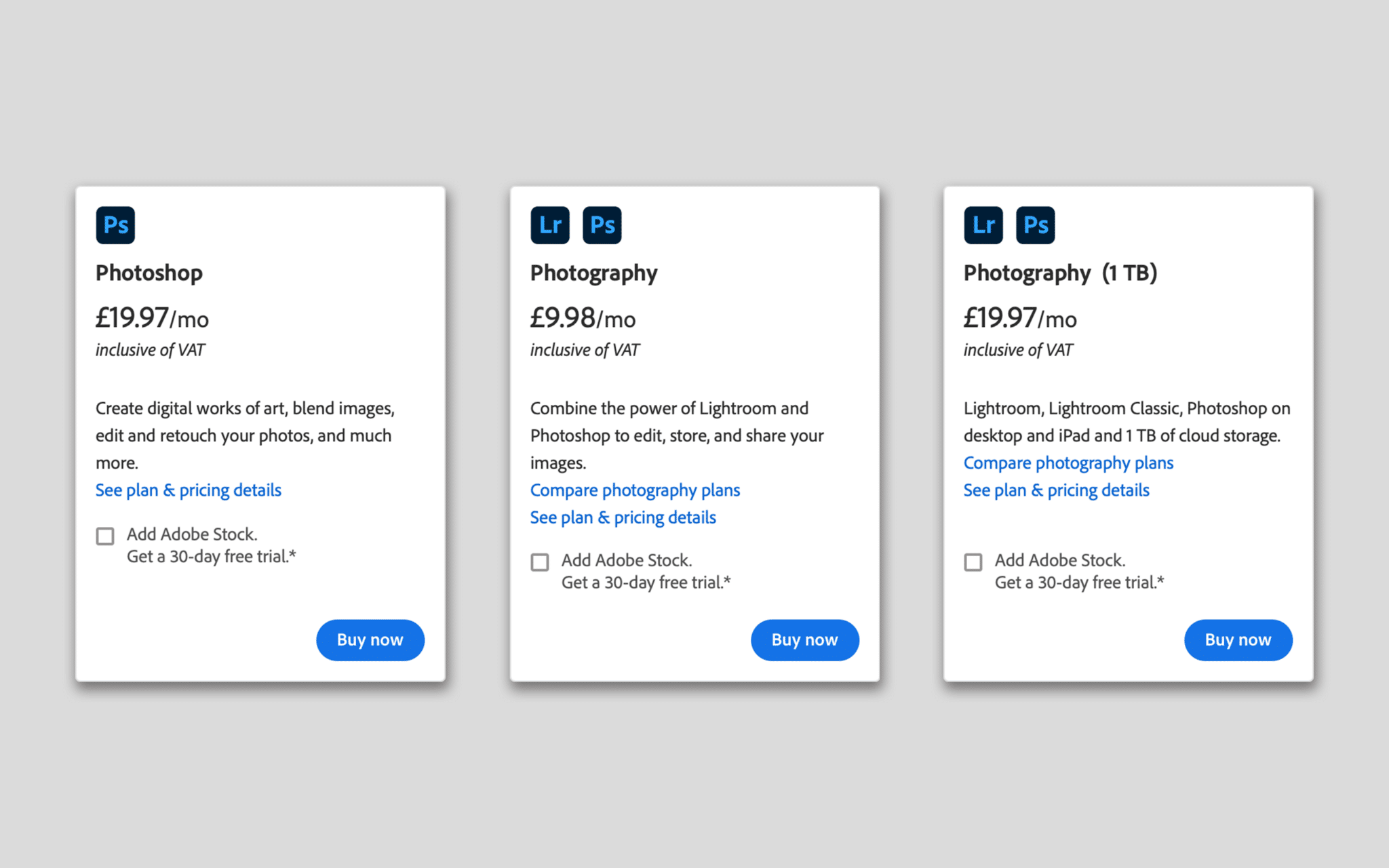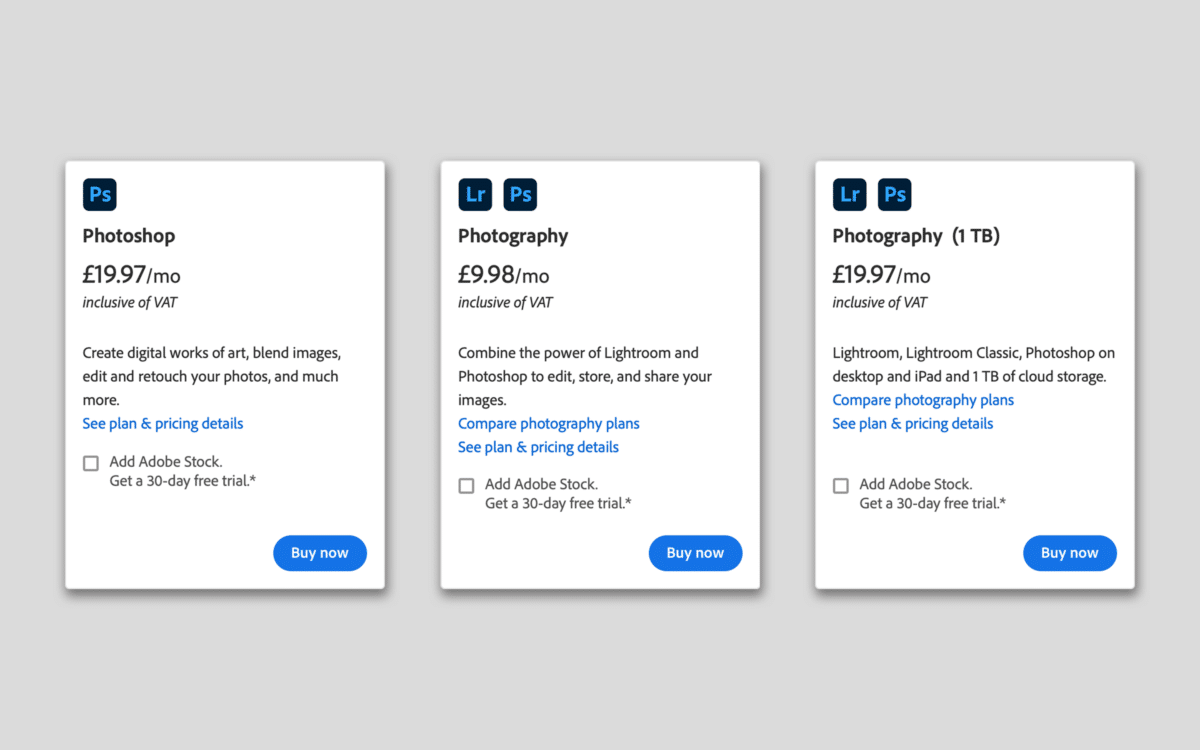 Does Photoshop cost money?
For the most part, you will need to pay money if you want to use Adobe Photoshop. The full version for your desktop device, which at the time of writing is Adobe Photoshop 2023, is available as part of a paid Adobe Creative Cloud subscription.
There are, however, some instances where you can use watered-down versions of Photoshop for free. For example, Photoshop Express is available on smartphones and tablets. You'll gain access to a wide suite of features, such as split toning and sharpening tools.
In 2022, Adobe also announced that it plans to launch a free web app for Photoshop. When this launches, you will have access to many of the full version's features. In June 2022, Adobe made the free version of Photoshop available in Canada.
How much does Photoshop cost?
If you've decided to purchase the full version of Photoshop, you might find yourself asking the following question.
"How much should I pay for Photoshop?"
The answer is that it depends on a selection of factors.
First and foremost, how much you pay for Photoshop will depend on where you live. Different countries have different prices, and you might also need to pay higher value-added tax (VAT) in some jurisdictions.
Another consideration is the Adobe CC plan you sign up for. Let's look at pricing from a USD perspective.
If you want to get Photoshop as a standalone app, you can buy it for $20.99 per month. Meanwhile, the Photography Plan – which also includes Lightroom – is less expensive.
You can get Photoshop and Lightroom (both Classic and Creative Cloud) for $9.99 per month if you purchase a 20GB plan. A 1TB Photography Plan costs $19.99 per month.
Are you going to use more Adobe apps than we've already mentioned? If so, you might want to consider purchasing the Creative Cloud All Apps subscription. For this, you'll pay $54.99 per month.
Why is Photoshop so expensive?
Photoshop as a standalone app is pretty pricey, but it's important to think about the value you get. Remember that Photoshop is often the industry standard for altering images and designs, and that will give you an idea of how powerful this software is.
To provide a high-quality service, Adobe needs to make money to reinvest in its products. But at the same time, it is a business – and it's therefore important that the company makes a profit.
At the time of writing in November 2022, Adobe does not offer a one-time purchase for Photoshop.
What is the best way to buy Photoshop?
Ultimately, the best way to buy Photoshop will depend on what you plan to use it for. Even if you don't plan to use Lightroom, we think that getting a Photography Plan is a better option.
First and foremost, the 20GB plan is less expensive; the 20GB limit also only applies to cloud storage, rather than how much you download to a hard drive.
Another benefit of getting the Photography Plan is that you can use Lightroom at a later date if you wish.
If you're going to use more Adobe apps, the Creative Cloud All Apps subscription is probably your best option. You can get a discount if you're a student or teacher, so you should also consider looking into that.
In terms of where you should buy Photoshop, the best place is Adobe's website. You can sign up for an account, enter your payment details, and download the Creative Cloud app.
Once you've done all of that, you can download and sign into Photoshop. Then, you'll be able to begin using the service straight away.
Why do photographers use Photoshop?
Many photographers use Photoshop because of its advanced retouching tools. It's not uncommon to edit colors in Lightroom, before exporting files as a PSD and opening them in Photoshop. There, you'll have several options to make your photo look as you want it to.
While Photoshop is useful for retouching images, that's not the only reason photographers use the platform. You'll also find numerous tools for editing colors in your pictures, allowing you to achieve the exact style you want.
Many photographers also use Photoshop because much of the industry does. When you learn how to use a certain program, completing the edits you need to get done is much more straightforward.
Why do graphic designers use Photoshop?
Like photographers, graphic designers may use Photoshop for a myriad of reasons. The tool allows you to create and edit projects in multiple formats and dimensions, making it easier to get exactly what you're looking for in this respect.
Another reason that graphic designers use Photoshop is for the multitude of color editing features, and because it's easy to erase unwanted aspects of their creations. If they want to add new bits, they can use tools like the Clone Stamp – more on that later – to do so.
Photoshop also allows graphic designers to export their projects in PNG, meaning that their creations won't suffer from significant compression when they use the service.
What are the main Photoshop features?
Having read this far, you should have a good idea of how much Photoshop costs and why many photographers use the platform. You've also learned that creatives in other fields, such as graphic designers, can benefit from using the service.
With all of that out of the way, let's start looking more closely at what you can do with Photoshop. Below are some of the best features.
Layers
Layers are a fundamental tool to learn for anyone that wants to make the most of Photoshop. When you add a layer in Photoshop, you can make numerous adjustments – such as changing the brightness – without impacting other parts of the photo.
If you don't like a layer, it's easy to delete it without causing damage to other parts of your image. You can create and edit each of these by going to the Layers section in the bottom right of your app.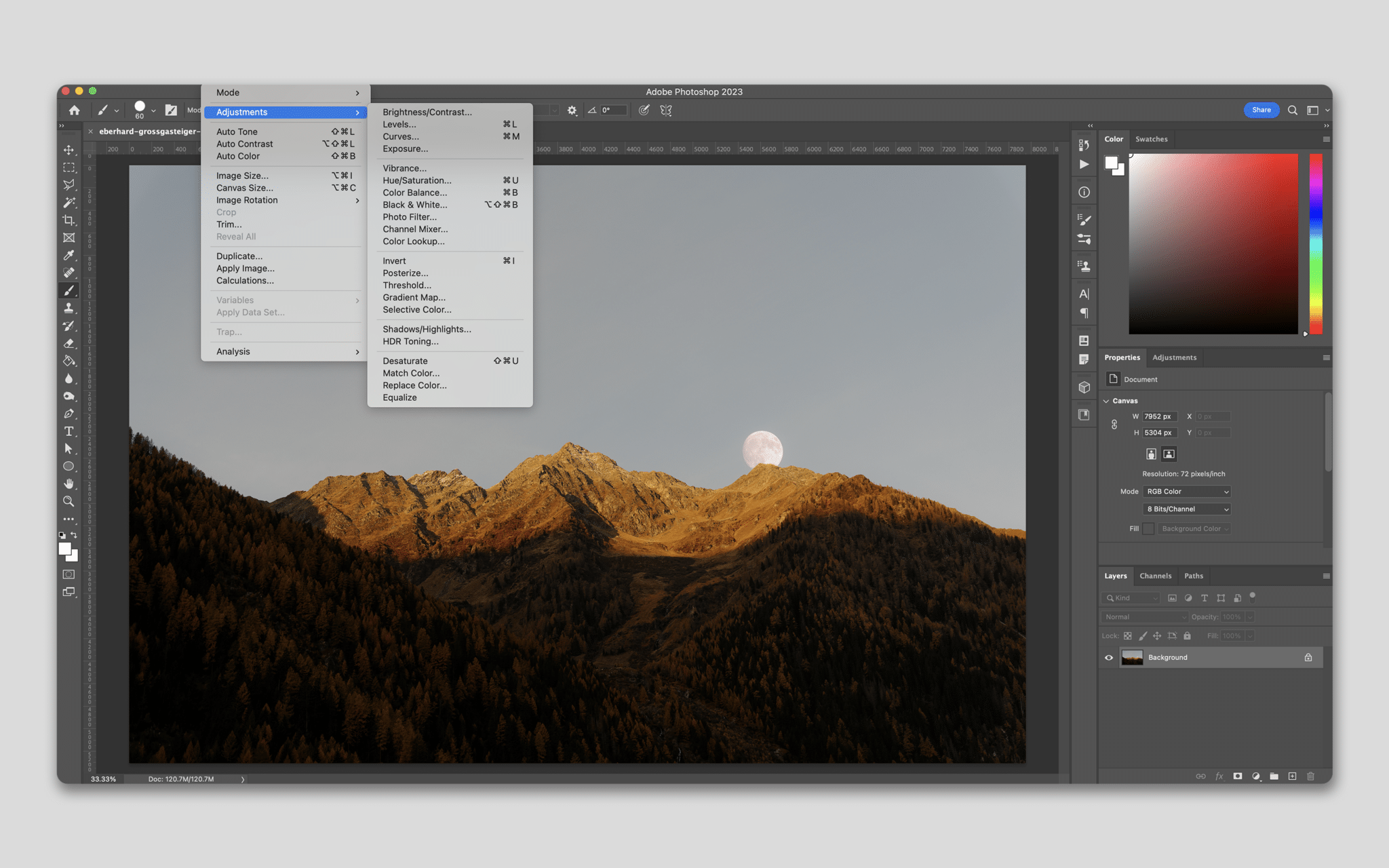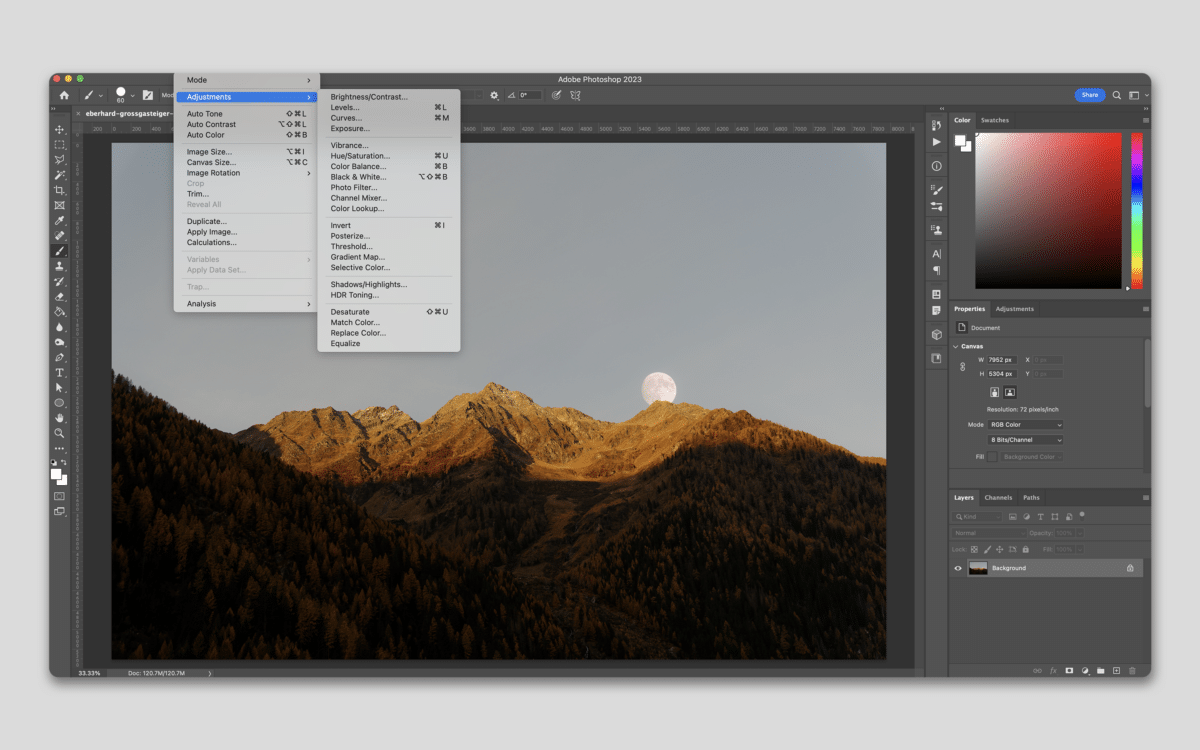 Image adjustments
Lightroom is an excellent place to make initial edits to your photos. However, you can make further adjustments within Photoshop.
You'll probably be familiar with many of Photoshop's image-editing tools if you already use Lightroom. For example, you'll find tone curves and options to alter the exposure and contrast.
Photoshop also lets you use HDR toning, and you can also hit the Auto Contrast button to change the contrast without needing to do anything else.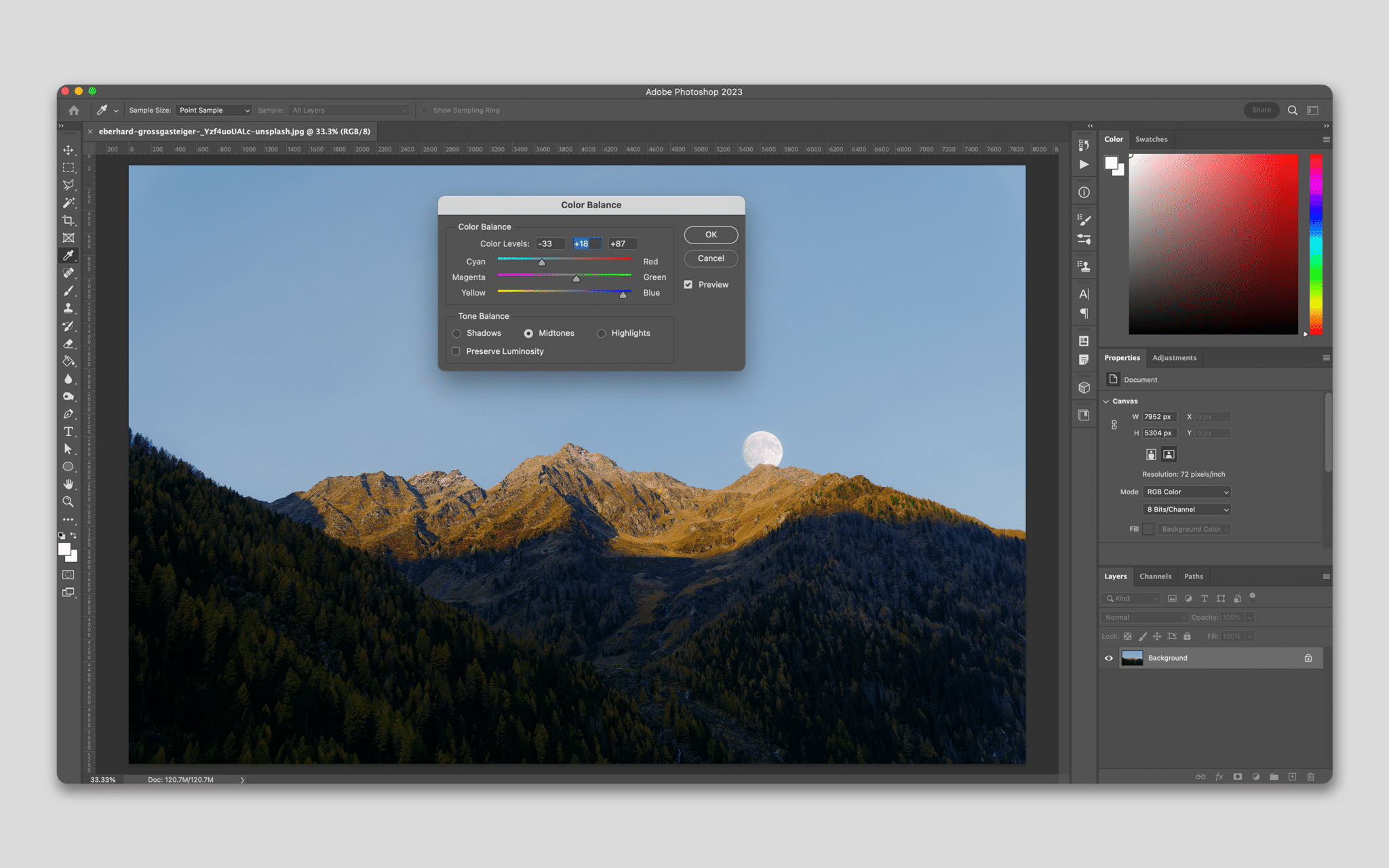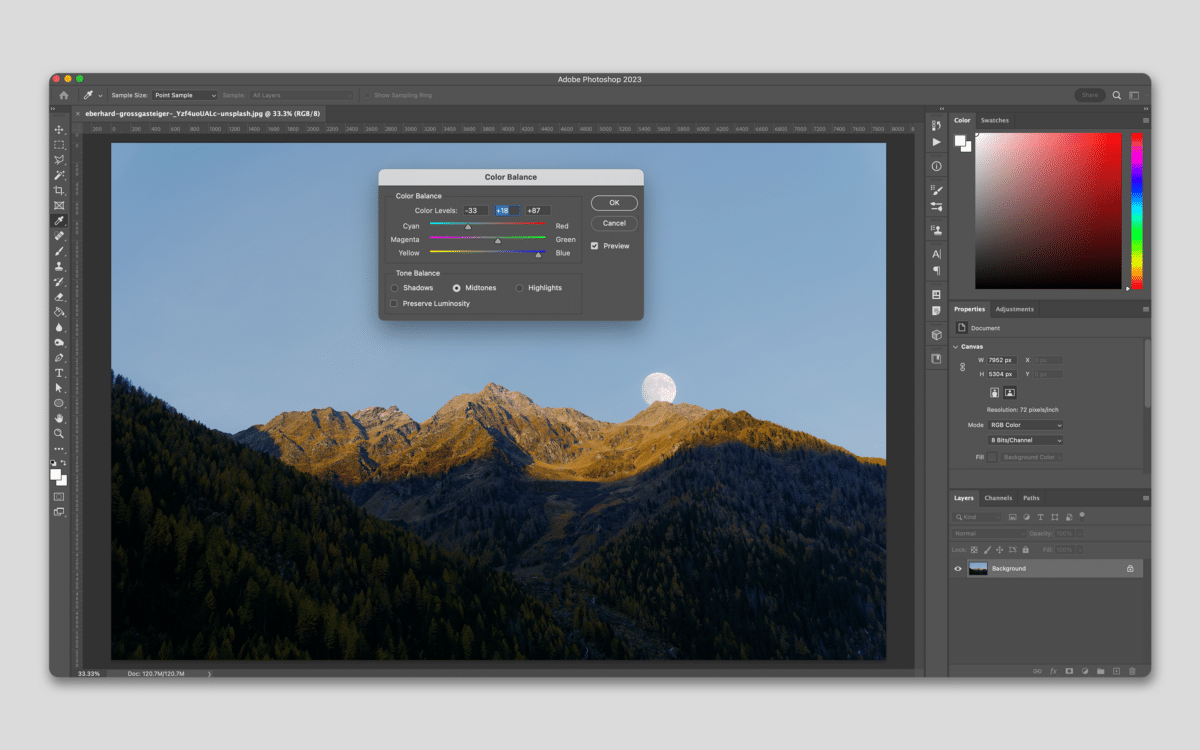 Color adjustments
Photoshop offers a wide selection of tools for those looking to edit the colors in their images. For example, you can use Color Balance to make slight adjustments to how you want everything to show up.
If you like taking monochrome pictures, you'll also find a selection of options for adjusting your images as such.
You can also use filters to adjust how your entire picture looks; these work similarly to color grading in Lightroom. And if you want to adjust individual colors, you'll also have the option to do that.
Blurring
If you're a photographer, you can make your backgrounds look blurrier by increasing your aperture within your camera. But what should you do if you want to make further adjustments in the post-production phase?
Good news: Photoshop has a dedicated tool for this. With the Blur tool, you can adjust specific parts of your photo and draw around your main subject. As such, you'll achieve more of the result you're looking for.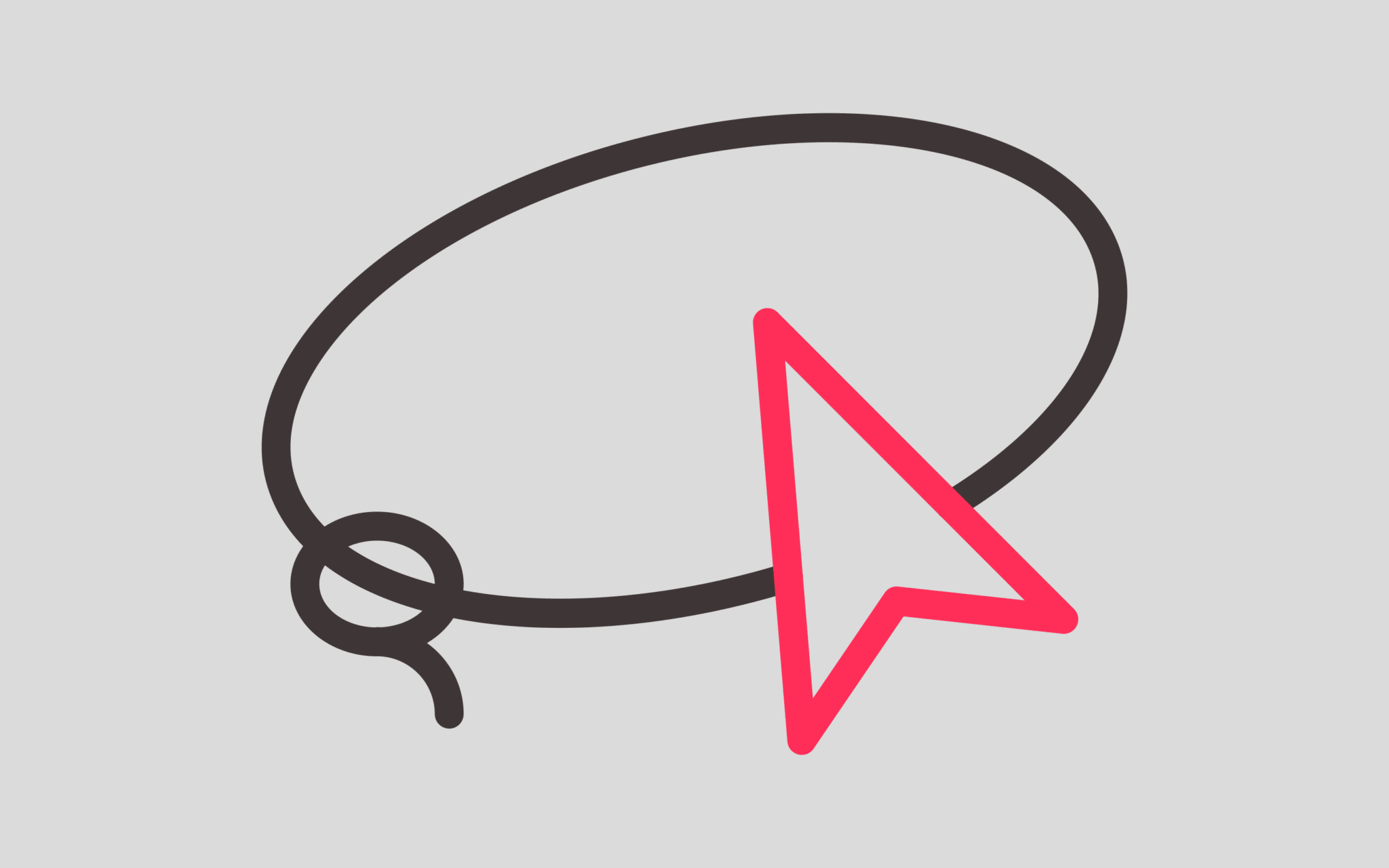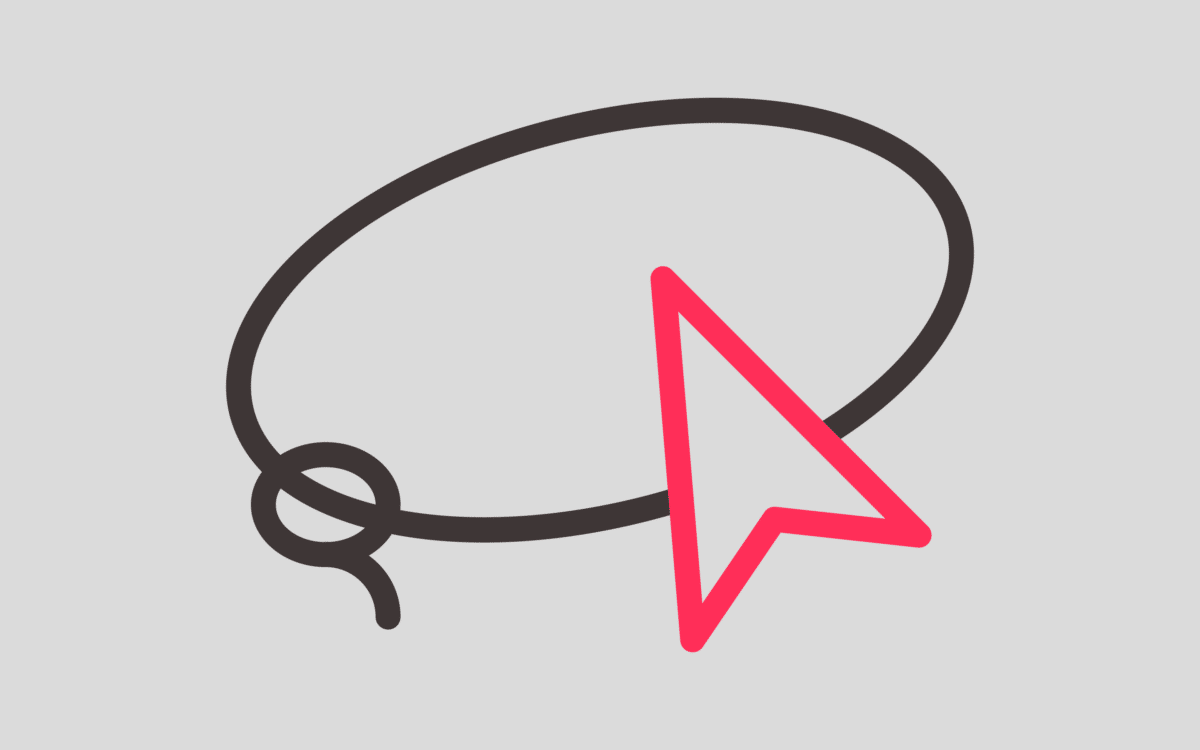 The Lasso tool
One of the best-known tools in Photoshop is the Lasso tool. With this, you can draw around parts of your picture that you'd like to remove. Then, you can drag them away with minimal effort.
The Clone Stamp tool
If you want to try and create a certain effect in your images, you may wish to consider using the Clone Stamp tool. This feature allows you to add specific patterns and objects to another part of your image.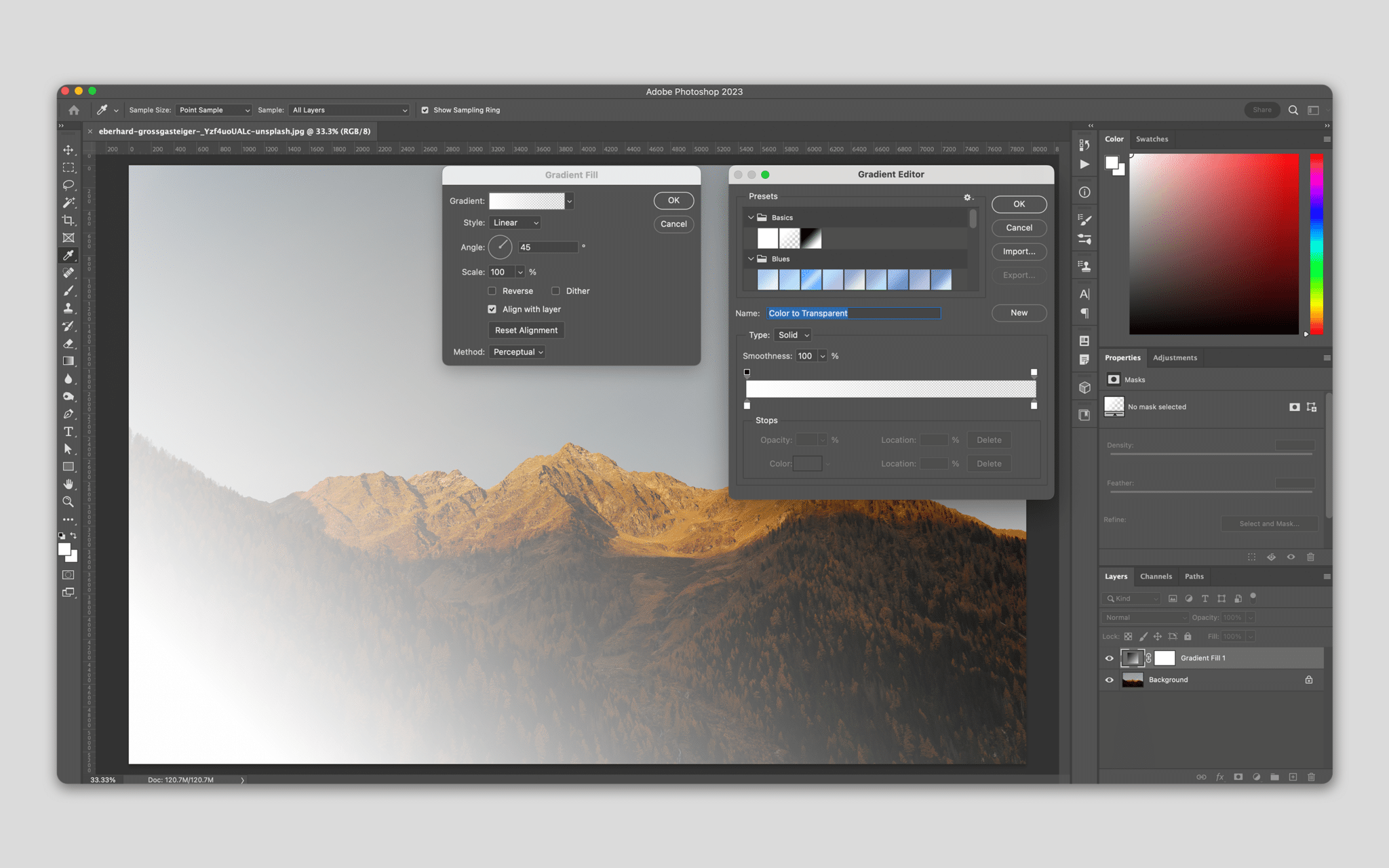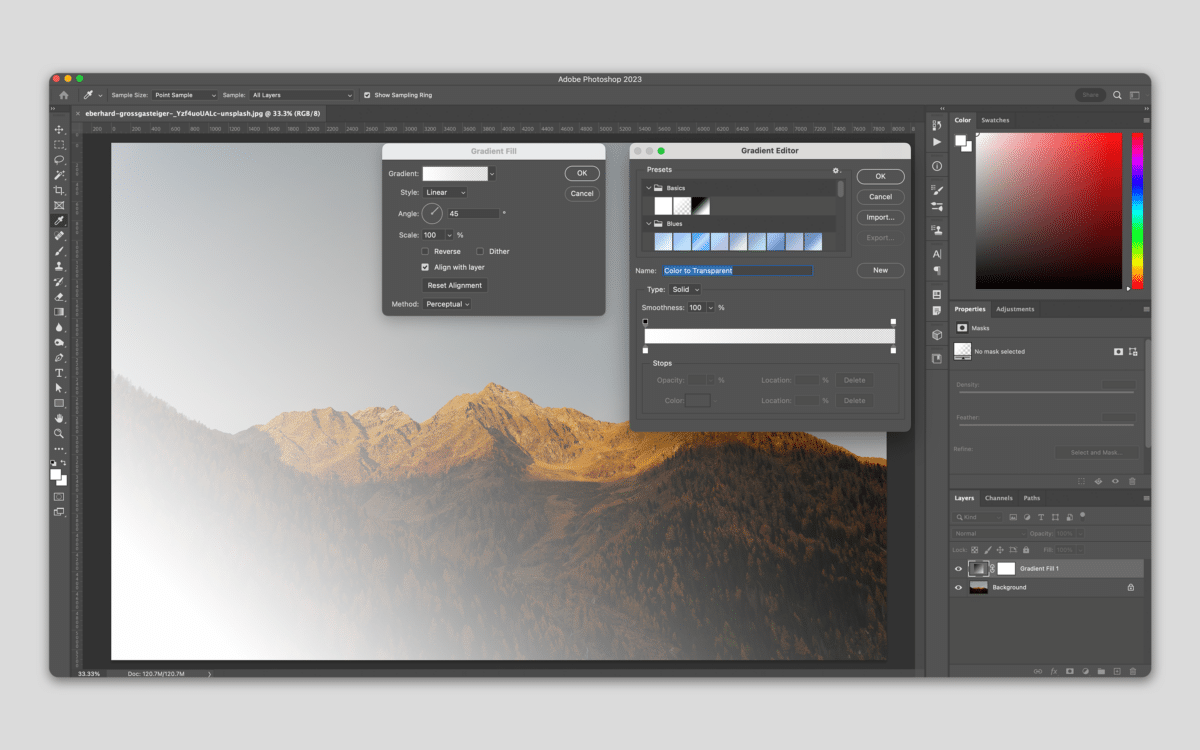 Gradient tools
Sometimes, you'll create a design or take a picture where the contrasts are too stark for your liking. What can you do in these cases, though?
One potential option is to make use of the Gradient tool.
The Gradient tool in Photoshop allows you to transition colors in your pictures and designs more smoothly, making everything look smoother. If you look at magazines in real life, you'll often notice that this feature is implemented.
The Dodge tool
When editing photos in Photoshop, you can easily increase the brightness and exposure of your overall image. But is Photoshop worth it if you only want to tweak certain parts of the picture? The simple answer is yes, and the Dodge tool will help you do this.
With the Dodge tool, you can paint over parts of your photo that you want to brighten.
Spot Healing
If you've taken a number of photos in the past, you'll know how annoying it is when you capture a shot but see annoyances like spots. Fortunately, you can easily fix these within Photoshop with the Spot Healing tool.
The Spot Healing tool lets you click on parts of your photo that you want to adjust. When you do this, the spot or blemish will be replaced with a part of the image that looks similar. You can also use this tool in Lightroom.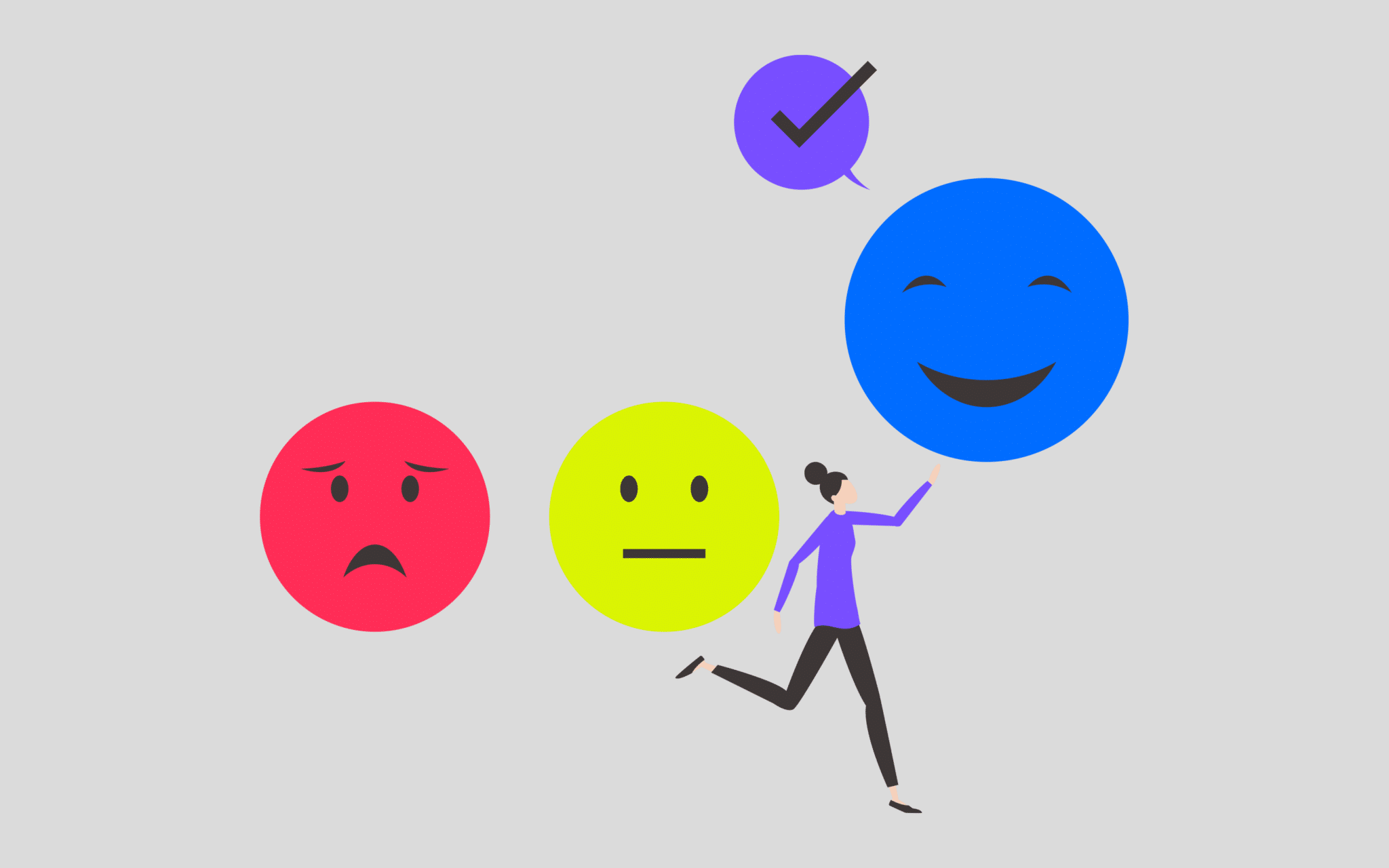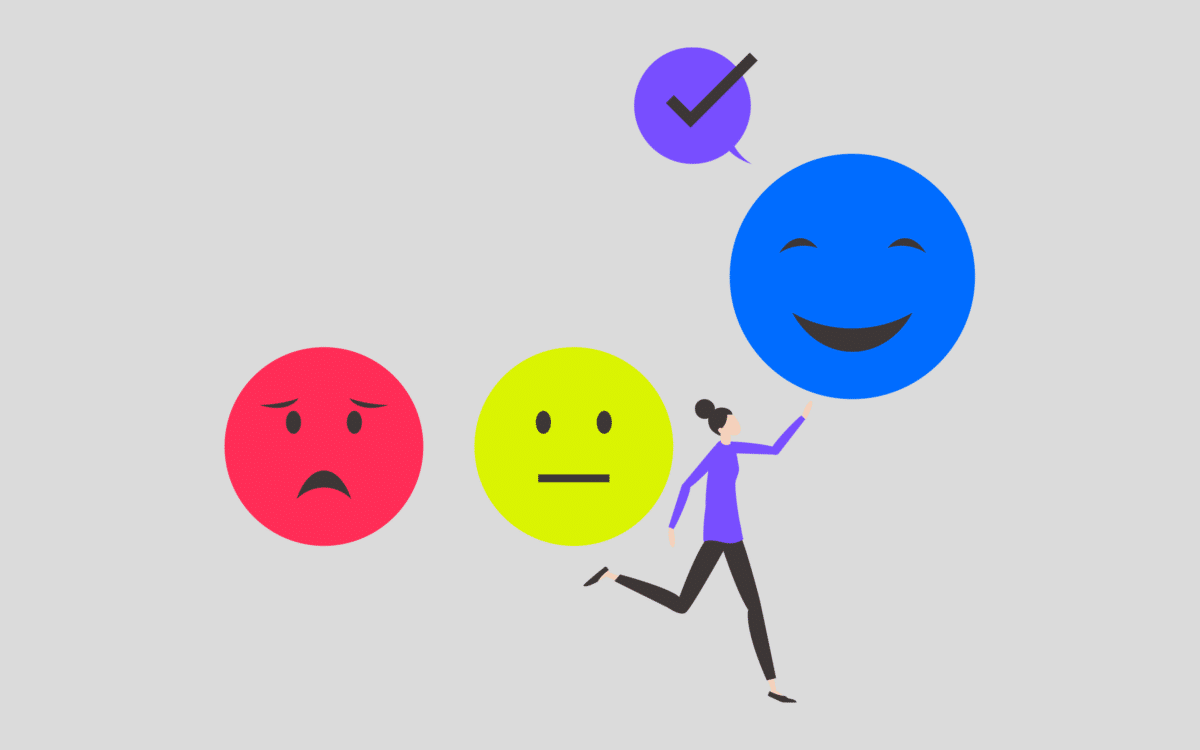 What are the advantages of Photoshop?
Now that we've looked at the platform's main features, you've got a better idea of whether you will find that Photoshop is worth it or not.
But before you make a decision, it's worth keeping the pros and cons in mind. Let's look at these, starting with some of the main benefits of using Photoshop.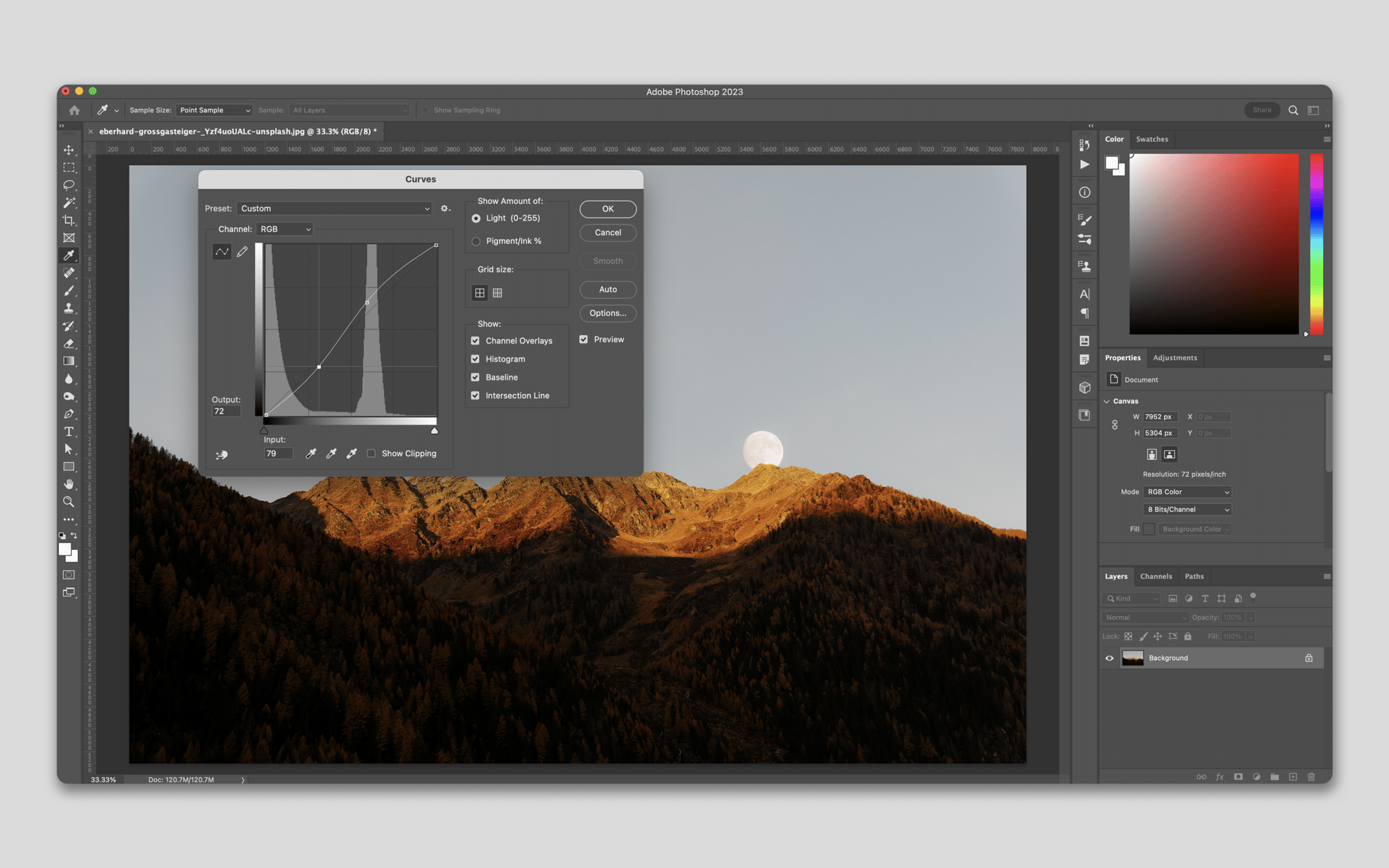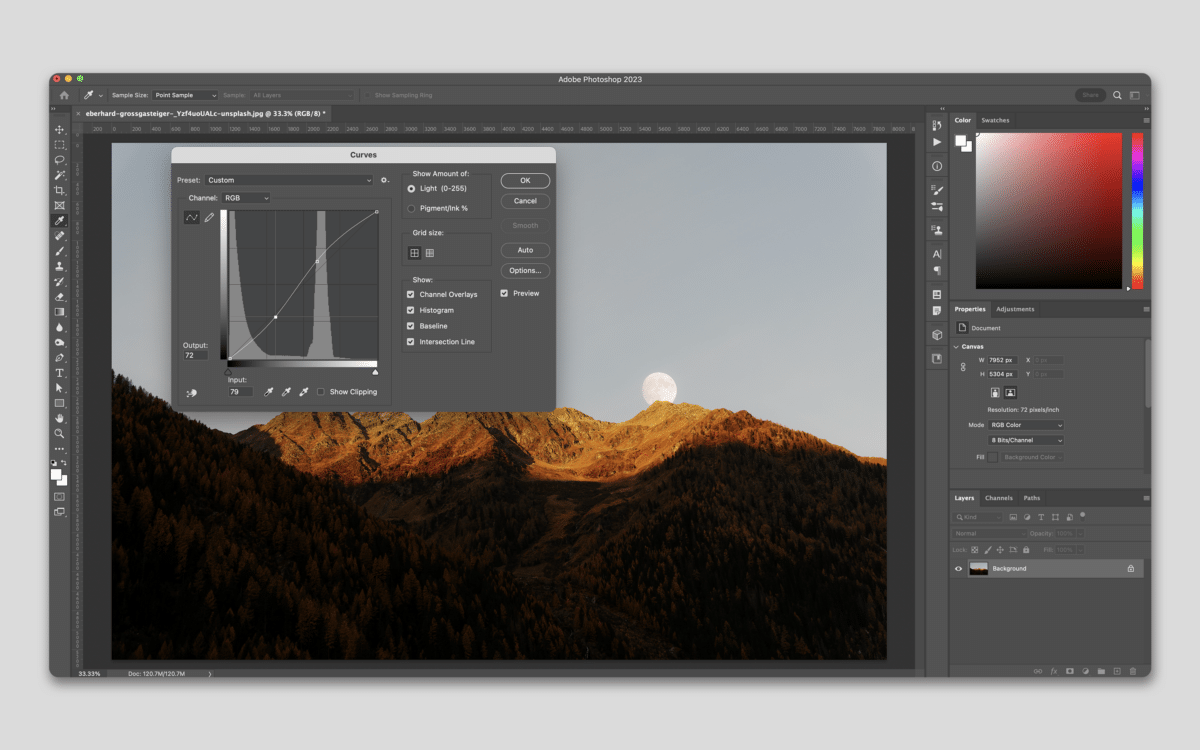 Extensive photo editing tools
Perhaps the biggest benefit of using Photoshop is its huge suite of editing tools. There's a very good reason why it's the go-to software for many creative industries and agencies.
With Photoshop, you can do pretty much anything you want with your photos and designs. Adjusting the exposure in your pictures is straightforward, and the same is true for making more advanced color edits.
Photoshop has several tools that will help you ensure that you don't damage other parts of your image while editing. On top of that, you can edit multiple kinds of files – including PSD and JPEG.
A much sleeker user interface than was previously the case
If you had asked us whether Photoshop is worth it a decade ago, we probably would still have said yes. However, we'd have done so with a big caveat; the interface was incredibly clunky and much harder to use.
Over the past couple of years, Adobe has made a significant effort to ensure that Photoshop is more user-friendly. Once you've downloaded Adobe Photoshop 2023, you'll see everything well-presented and an app that doesn't crash very frequently.
Photoshop's facelift also means that it simply looks more modern than was previously the case.
Photoshop is easy to use in conjunction with other Adobe apps
Many creatives use more than one Adobe app, and it's vital that you can use these with as little friction as possible.
Photoshop is easy to use with multiple other Adobe apps. Switching between Lightroom and the service is seamless, and you can even use it in conjunction with video-editing tools like Premiere Pro.
You can also use Photoshop as part of your graphic design workflow, alongside InDesign.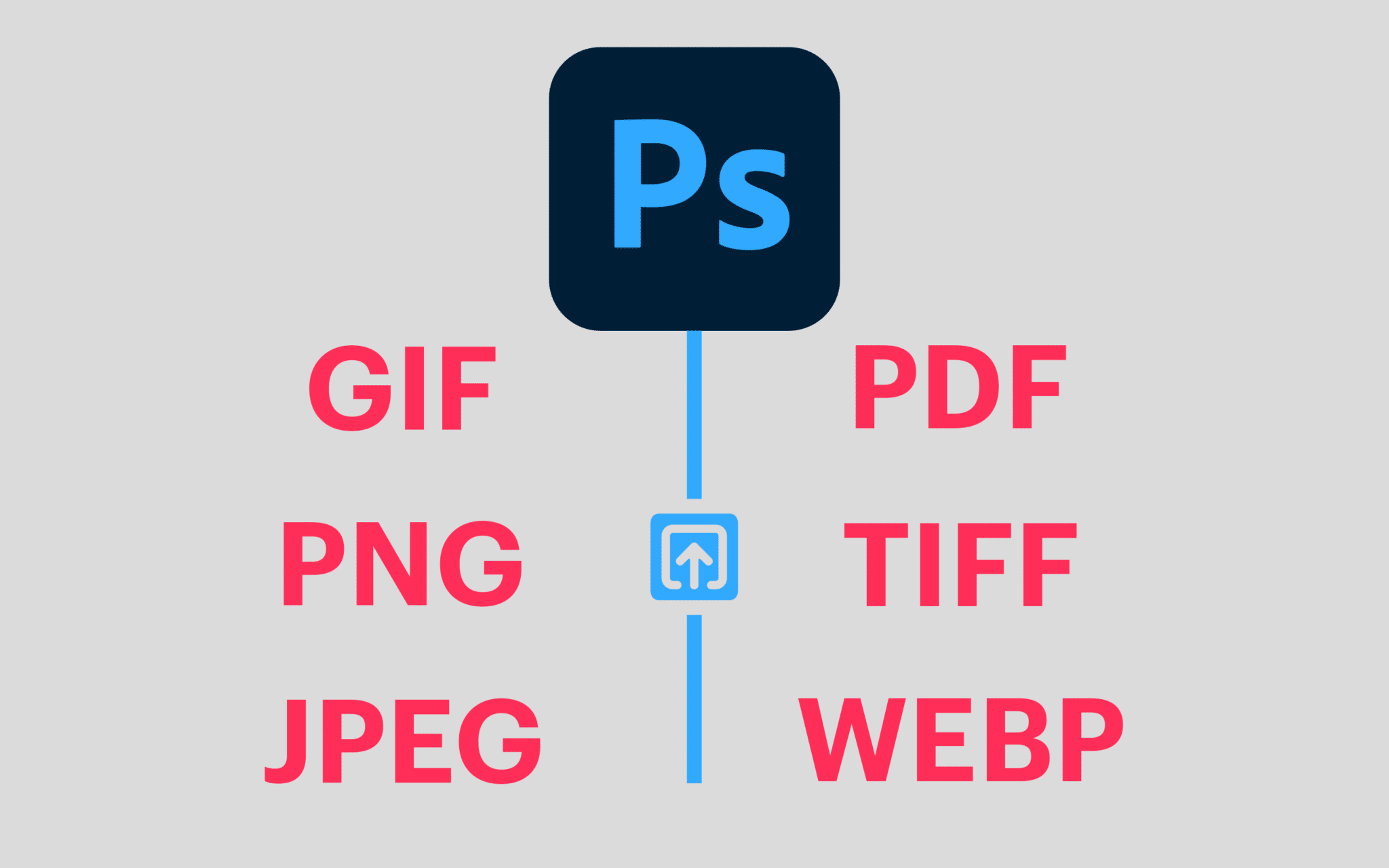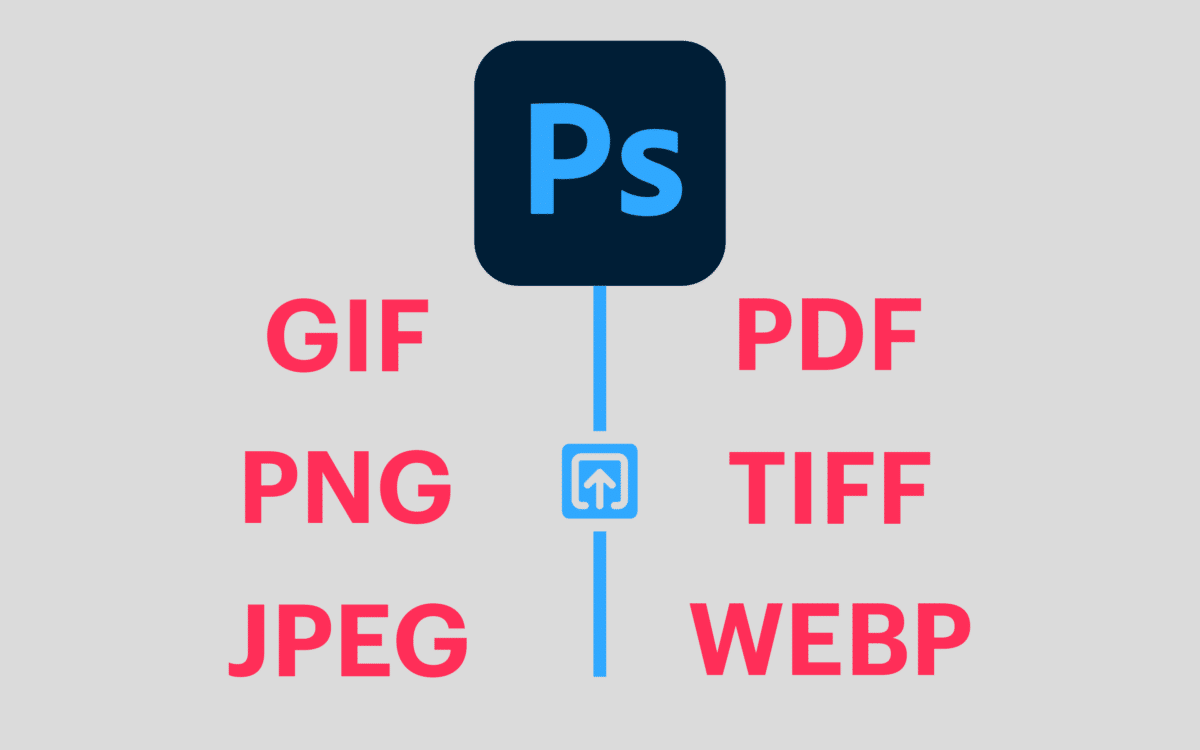 Multiple export options
When determining whether Photoshop is worth it, you should strongly consider your exporting options. Here's some more good news: you've got plenty of choices when you use Photoshop.
If you want to publish your photos elsewhere, you can easily export them in JPG format. On top of that, you have more control over the quality you'd like to export your files in.
Besides JPG, Photoshop also lets you export your work in PNG format and various others.
Monthly combined plans are affordable
Photoshop pricing varies depending on the plan you choose, but it's relatively affordable if you buy it with other apps. Yes, getting Photoshop alone costs quite a lot in the grand scheme of things – but you can reduce your costs by subscribing to the Photography Plan instead.
When you use the Photography Plan, it's worth noting that you don't even need to download Lightroom if you don't want to. The only thing that changes is that you have the option to do it as part of the same subscription.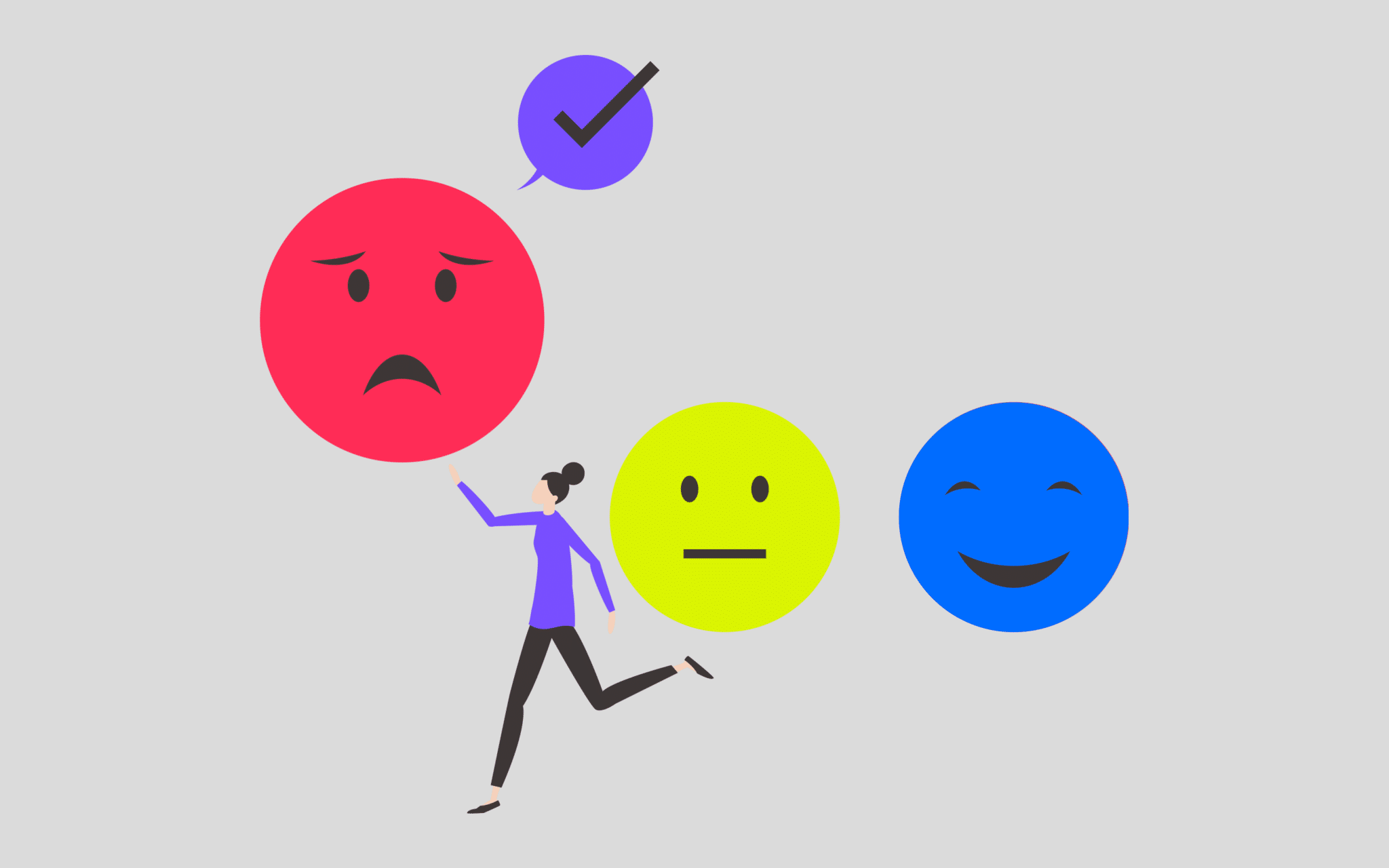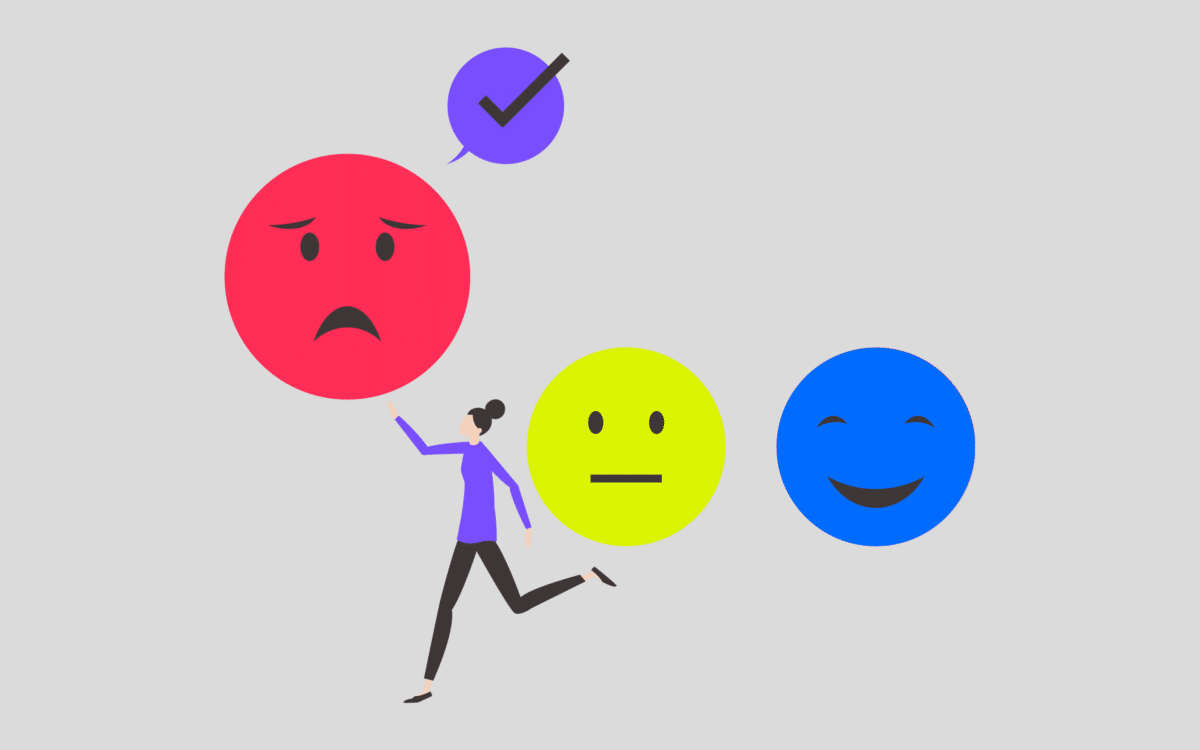 What are the disadvantages of Photoshop?
While Photoshop has several benefits, using the platform isn't always sunshine and rainbows. Below are some of the main disadvantages associated with using the platform.
Photoshop can be difficult to learn
Photoshop's extensive suite of tools is a double-edged sword. Sure, it's great to have so many options when editing your photos. But at the same time, it also means that you'll need to spend a decent amount of time learning how to use the platform.
If you're a complete beginner to photo editing, you might find Photoshop a little daunting. And even if you've used a different editing tool – like Lightroom or Capture One – the learning curve is likely to be high.
Tackling one aspect at a time, and putting it into practice, is a good idea.
You can also find multiple courses, articles, and videos online that will teach you how to use Adobe Photoshop more proficiently.
Consider spending some time-consuming content from multiple areas.
You can't get a lifetime purchase
One of the biggest annoyances about Photoshop is that you can't get a one-time purchase with the platform. Instead, you'll need to have a rolling subscription for however long you wish to use the service.
Needless to say, this can get expensive. However, you'll likely find the investment worthwhile if you use the service regularly. And if you're self-employed in a creative field, your plan might be tax-deductible.
Is Photoshop worth it for amateur designers?
If you're just getting started as a designer, you might find Photoshop a little hard to use. However, it's probably worth using if you plan to stick with design for the long run. On top of that, it's also a good idea to learn Photoshop if you plan on later turning your hobby into a career.
You will, however, find software that is easier to use elsewhere. So, if you're only a casual designer, you might want to consider using one of these tools instead.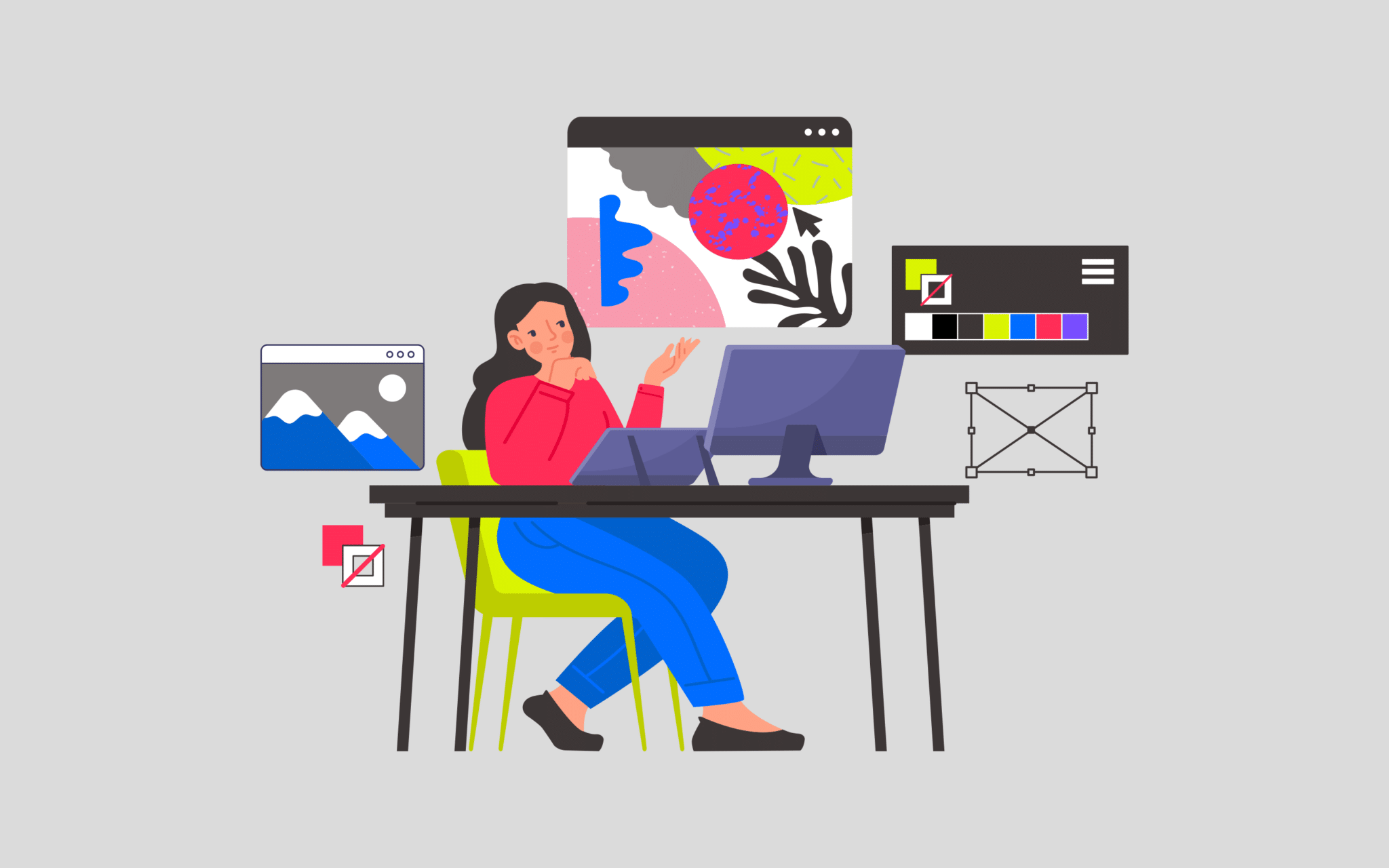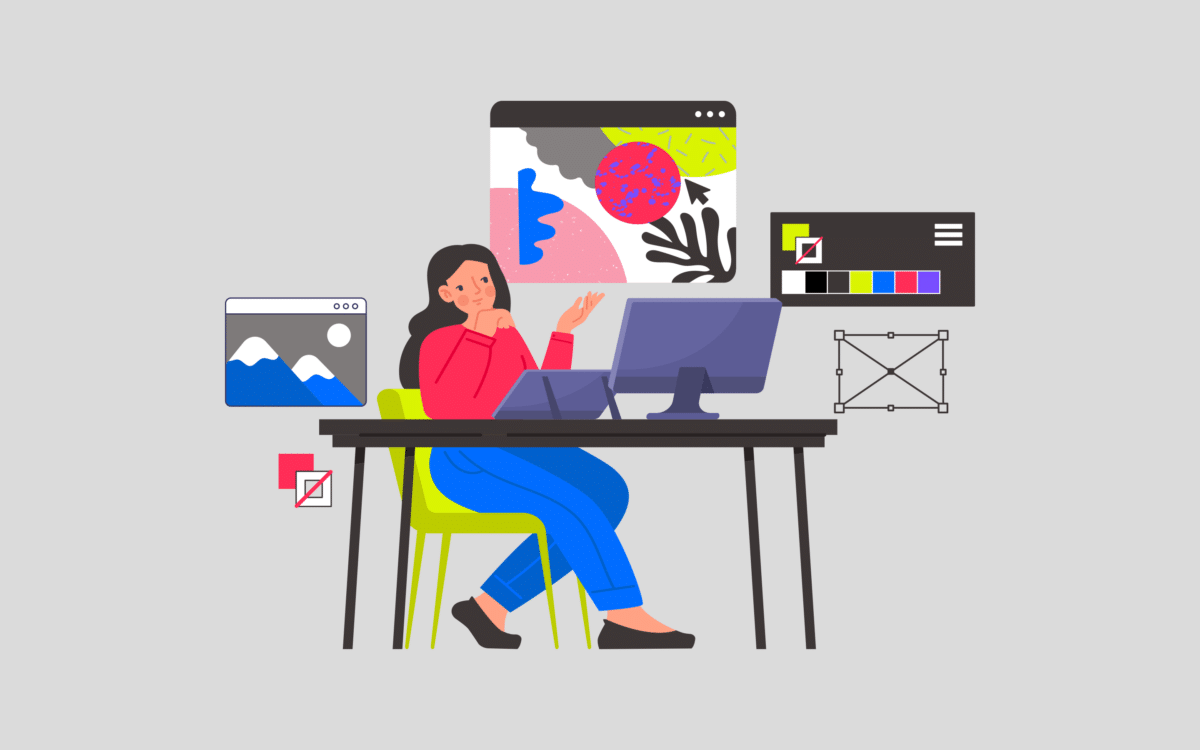 Is it worth learning Photoshop?
The answer to this question depends on your goals. If you plan to stick with a creative discipline like photography for the long run, Photoshop is – like Lightroom – absolutely worth learning.
You can elevate your projects to a new level with just a couple of simple adjustments, and over time, you'll gain more editorial control.
Photoshop is also worth learning if you plan to become a professional photographer. Many companies will use Photoshop as their go-to software if you work in-house, meaning that it might be a requirement.
And if you choose to freelance, knowing how to use Photoshop means that you can deliver better-quality services to your clients.
Is Photoshop worth the cost for a beginner photographer?
Is Photoshop worth it for amateur photographers? In short, yes.
Even if you're only a hobby photographer, it's still worth learning how to use Photoshop. But at the same time, you might want to think about diverting your attention elsewhere to begin with.
Lightroom is a little more beginner-friendly, so it's worth getting used to editing your images with that particular tool first. Once you're proficient with Lightroom editing, and you know how to use things like color grading, you'll be in a better position to begin using Photoshop.
Can I get Photoshop for free?
Yes and no. If you want to get the full version of Photoshop, you'll need to pay for a subscription. However, some versions of Photoshop do not cost money.
Adobe Photoshop Express is free to use on smartphones and tablets; all you need is to sign up for a free Adobe CC account. And over time, you'll also be able to use a free version of the software as a web app; if you live in Canada, you should already have access to this.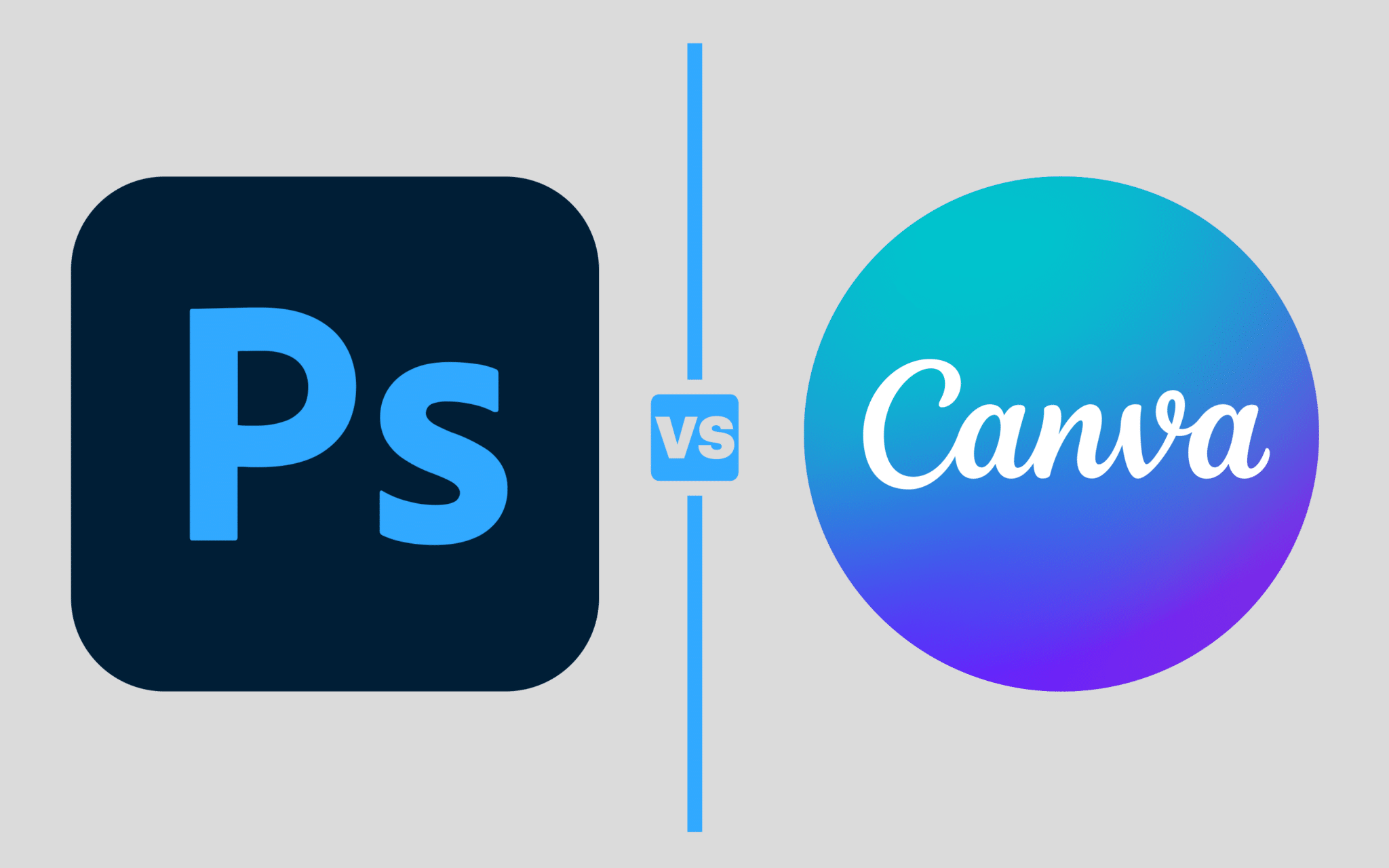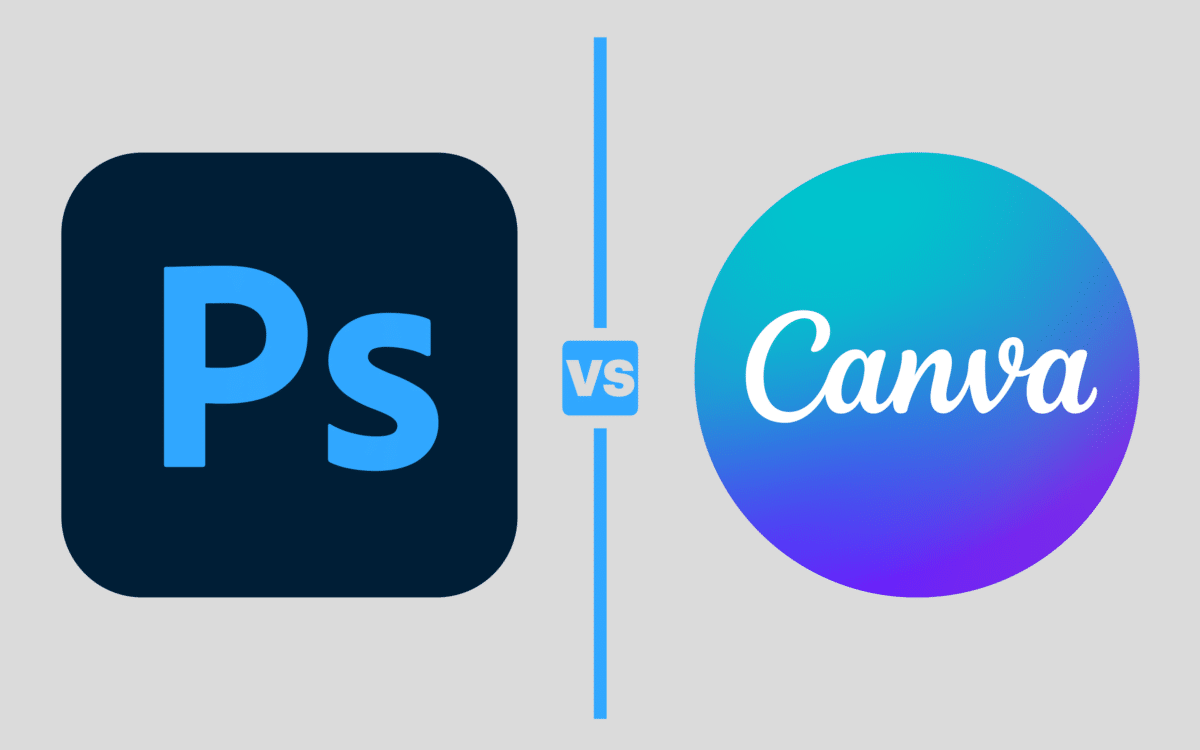 Is Photoshop better than Canva Pro?
If you read our Canva Pro review, you'll notice that we were not big fans of how the service didn't have a large number of advanced features. So, if we measure Photoshop against the service in this area, then yes – Photoshop is better than Canva Pro.
The answer, however, isn't always that simple. If you're only looking to make basic designs, such as simple YouTube thumbnails, you might find that Canva Pro is a better choice.
On the flip side, Photoshop is much better for serious graphic designers and photographers who want to make significant edits to their projects.
Why is Photoshop better than Canva Pro?
While Canva Pro has a wide selection of tools available for simple designs and edits, Photoshop is much more advanced. You have more control over how you edit your colors, and it's also easier to go in-depth with your edits for other areas of your pictures and designs.
So, is Photoshop worth the money?
Is Photoshop worth it? In our opinion, we think that Photoshop is one of the best editing tools on the web. You can edit multiple areas of your photos and designs, and you'll have plenty of options when doing so.
But that's not all; you can also export your images in multiple formats.
Adobe Photoshop is easy to use, and you will find everything laid out in an easy-to-access manner. And over time, you'll have even more options to use the service for free if you don't wish to purchase a paid subscription.
Photoshop is easy to get either as a standalone app or as part of a bigger Adobe CC subscription. We recommend the latter as, in some cases, it can be more cost-effective.
Choosing whether you want to use Photoshop depends on your budget and goals, but this guide should have helped you make a better-informed decision.
Fabrik: A branding agency for our times.