The ultimate guide to the best number fonts for tattoos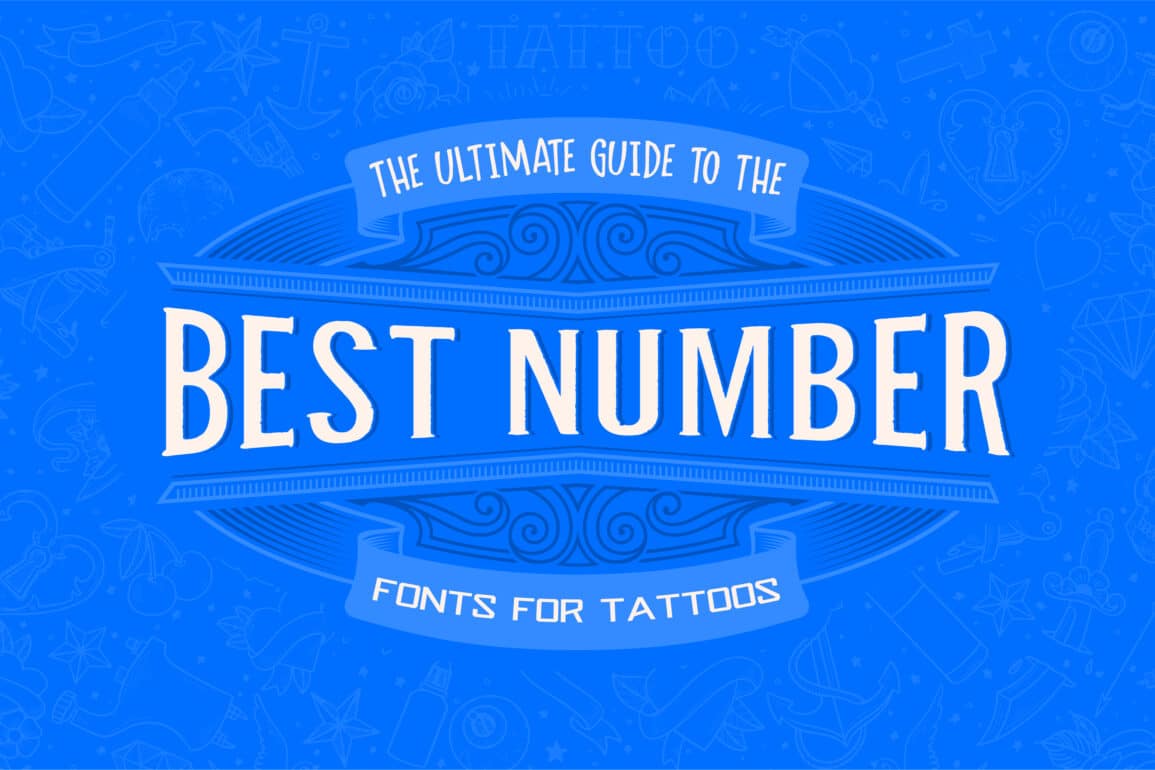 You might want to get a tattoo for several reasons. Many people do so because it allows them to showcase an important symbol or person in their life, whereas others want something that looks good on them. Choosing text that works well in your design is a good idea, but you should also take some time to think about number fonts for tattoos.
Regardless of your reasoning, getting a tattoo is a huge commitment — and considering that it'll be on you for the rest of your life, you shouldn't take it lightly.
​Nowadays, it has never been easier to find inspiration for tattoos. Thanks to the internet, you can look in all kinds of places — including on blogs and social media — for something that you find interesting.
The amount of tattoo number fonts are also much larger than was previously the case, meaning that you can go to the tattoo parlor with more confidence that you'll get the exact result you're looking for.
One problem with there being so many tattoo fonts about is that narrowing down your search can be a huge challenge. But fear not, as that is exactly what we will help you with today. Keep reading to discover the best number fonts for tattoos, along with some more helpful information.
To improve your chances of matching everything better, we've included fonts that also have lettering as well as numbering — so you can use both of these together.
What is a tattoo number font?
A tattoo number font is any kind of font that lets you use numbers, whether your tattoo artist also needs to include letters or not. The perfect font is subjective, but fonts for tattoo numbers span across multiple genres.
Old English-style fonts are a great choice for some, whereas serif fonts are more interesting to others.
You can find tattoo number fonts in several places online, including those that have special characters and some that are categorized as more fancy number fonts. Many online designs feature a professional look that you can take with you to your next tattoo appointment.
Body art fonts feature a versatile design range. Some add a touch of elegance, whereas others use more blocky fonts and are for those with a wilder personality. Picking unique designs that are authentic to you are a good starting point.
Things to consider before choosing a tattoo number font
Before you book an appointment to bring your ideas for tattoo designs to life, you need to consider a broad number of factors. The first is to think about why you're getting a tattoo, and whether you'll regret it in 60 years or not.
For example, if you've only been on a first date with someone, getting their name embroidered on your body probably is not an ideal choice. Similarly, you should consider whether smaller tattoos are a better choice for you than something that is bigger and has a more distinct style.
Considering the interests you have elsewhere is also a good idea. For example, some people might love the gothic style — but it isn't necessarily something for everyone. In some instances, opting for a minimal font is a better option.
Number tattoos can also include classic typeface, script typeface, and numerous other stylish design types. You should also think about whether you want to have bright colors in your design and whether you want to use different fonts or just one.
Some people might want to also run their desired tattoo number styles by other people before they book an appointment, as that could help them decide whether they've got the right font for a cool tattoo that matches their unique style and values.
What do the best number fonts for tattoos have in common?
The best fonts for tattoos with numbers aren't always a consistent theme. Some also have lowercase letters, whereas others have Roman numerals and/or uppercase letters. Others, on the other hand, have sharp edges or Arabic numerals, while a modern design might fit other people's needs.
​The main thing that the best number tattoos share with one another is that they were made for the right reasons. Secondly, they'll also have — in many cases — had a solid level of consideration behind them.
While you can choose the design you want for your tattoo, it's also important to think about picking the correct tattoo parlor. This will vary depending on where you live, so check out the options you have in your local area.
And if you're on holiday, you may also find some pretty decent options.
What are the most popular number fonts for tattoos?
There are several popular number fonts for tattoos, and what everyone finds interesting or popular will vary. However, you'll often notice Roman numerals used by people in their body art. Others will use fonts similar to Old English for their tattoo number fonts.
It's not so common to see more modern designs in many cases, but you may also bump into someone who has picked that instead.
Inspiration for tattoos with numbers
Before you choose from the best number fonts for tattoos, you may also wish to find some inspiration for tattoos with numbers. Social media is a good place to start, and we'd recommend using Pinterest above all of the other platforms for this.
However, Instagram is also a good place to have a look — especially if you happen to follow tattoo artists and parlors on the app.
The best tattoo number fonts
Now that we've done some background context-setting, let's look at the best tattoo number fonts that are out there. To make things easier for you to read through, we've divided the following sections based on the different platforms you'll find these fonts. That way, you can sign up for whichever one interests you the most.
Access 50 Million+ Design Assets And Fonts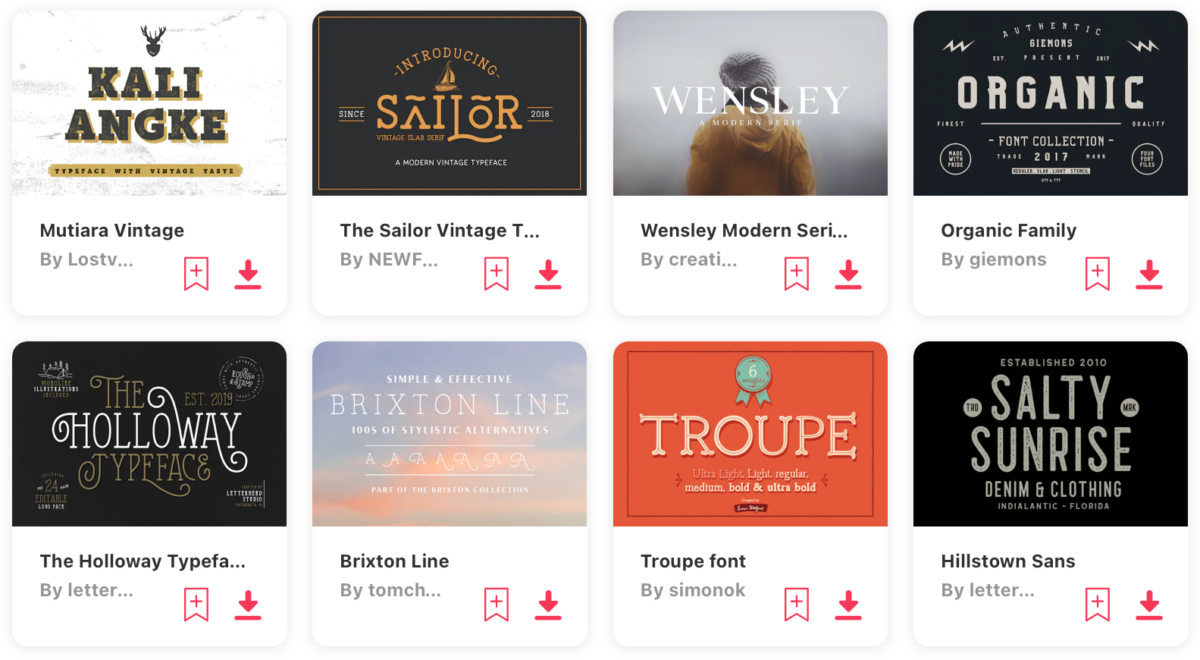 Access a vast selection of fonts with a subscription to Envato Elements. The affordable monthly subscription service costs just $16.50 per month and includes unlimited access to a phenomenal font library and over 50 million design assets. Alongside fonts, you can find everything from stock effects and element packs to images in one convenient place.
Envato Elements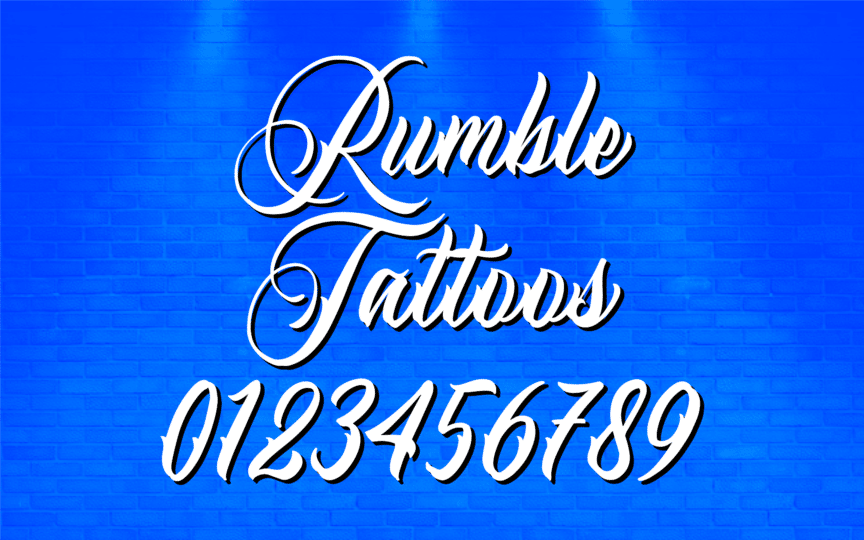 Rumble Tattoos
The Rumble Tattoos font is one of the most common styles you'll find for tattoos. It features an elegant and italicized design, but it also has a rebellious streak. This is the perfect tattoo font for those who want to showcase their non-conformity with the world.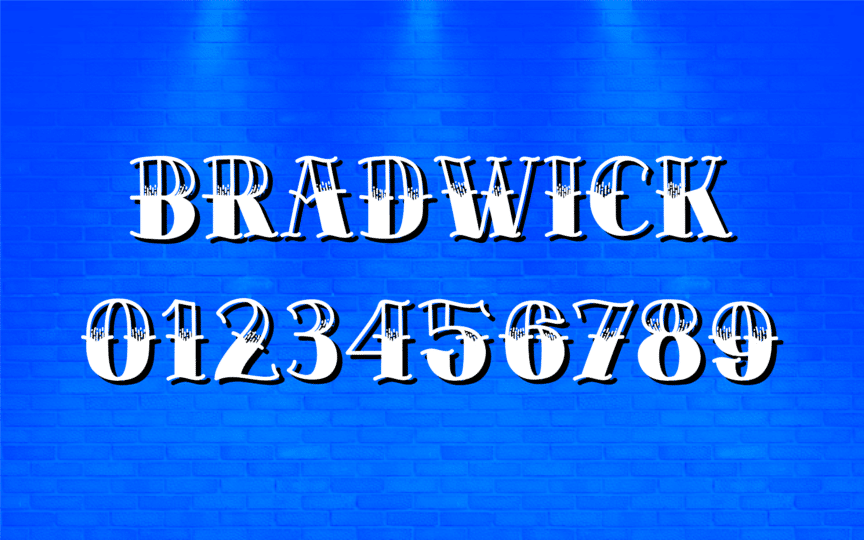 Bradwick
Bradwick is another old-style tattoo font, but it's better suited for people who are interested in the marine world. You could easily see sailors wearing it, and the numbers largely feature small pointy edges around their midway points.
You can get wording with this font, too, and it comes in both bold and non-bold.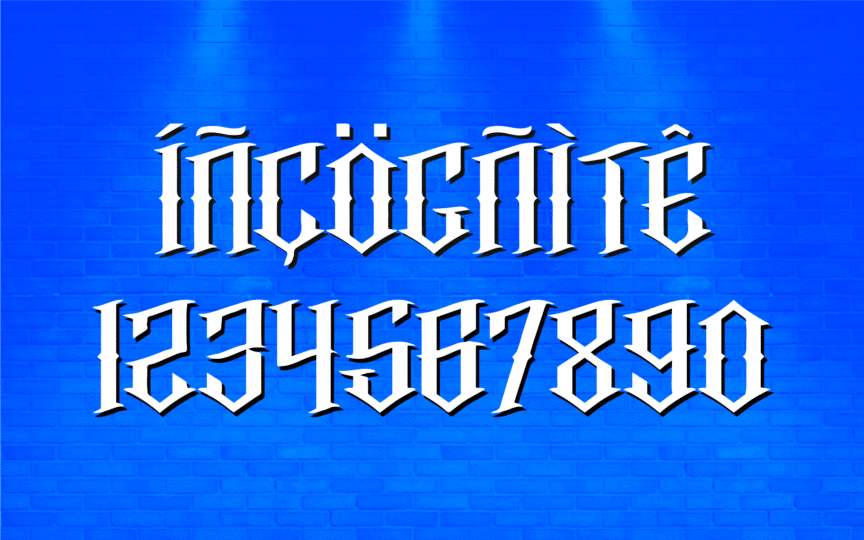 Incognite
Incognite is, as you might have guessed from the name, a font that exudes a sense of mystery. The font has some similarities to Old English, but it's a bit more modern in its look and feel. The numbers are quite sleek, with curved edges.
It's one of the more daring fonts on our list, and it's a decent option for those who want straight lines.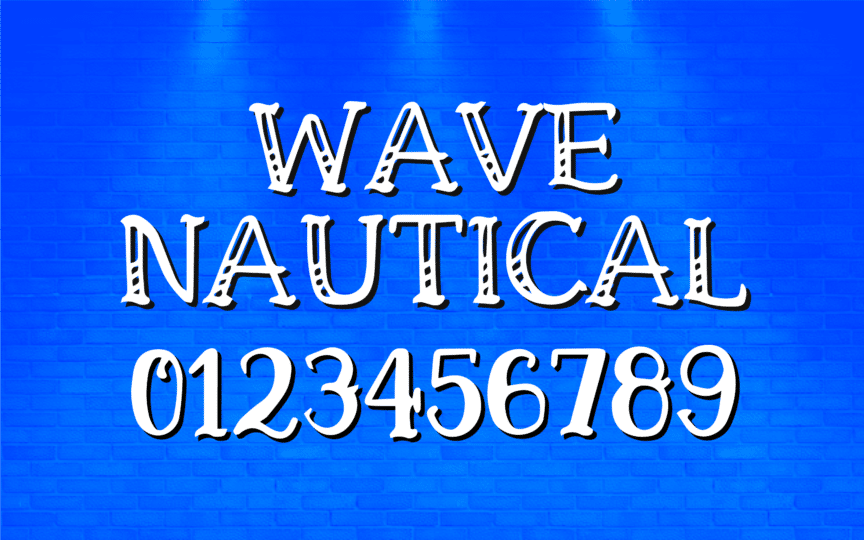 Wave Nautical
Another nautical-style font to feature on our list is Wave Nautical. The numbers in this font have an elegant look and work together seamlessly. They're also bolded, and you can use this with other languages as the text also has multilingual support.
The font is hand-drawn, which adds an extra layer of authenticity. This font is better designed for smaller designs than large sizes.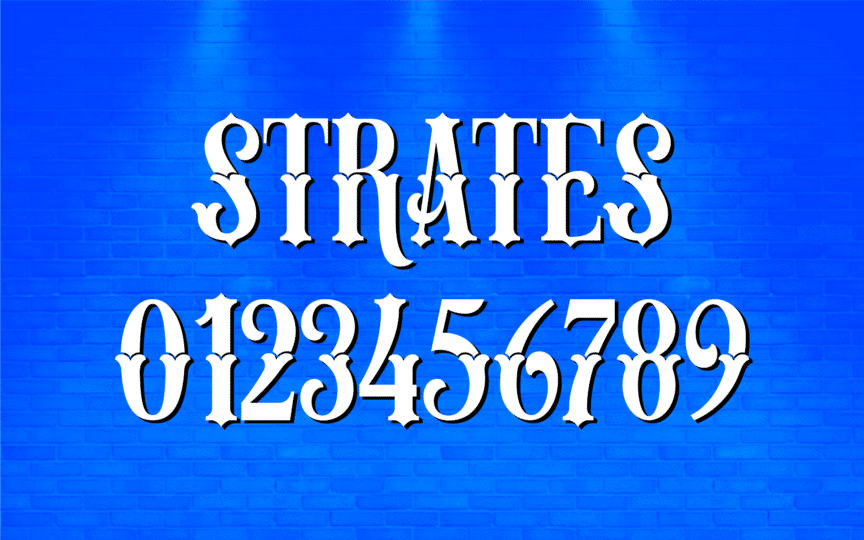 Strates
Strates is a relatively new font, having been designed in 2021. This is an excellent choice if you want something that works well with bright colors and similar styles of tattoo vectors.
The font feels something like a hybrid between futuristic designs and more of an old-fashioned style, meaning it's the perfect choice if neither of those particularly appeals to you.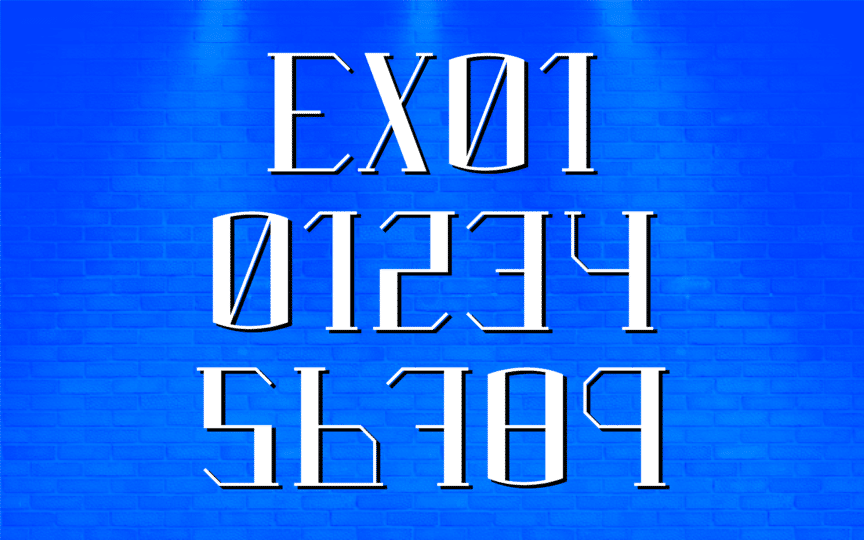 EX01
EX01 is one of the most interesting tattoo number fonts available. The numbers have a unique look that is quite sleek, making it great if you're into more of a modern aesthetic. For example, the 0 number looks more like the Scandinavian Ø than it does a zero.
You should consider using this font for tattoos with neutral colors.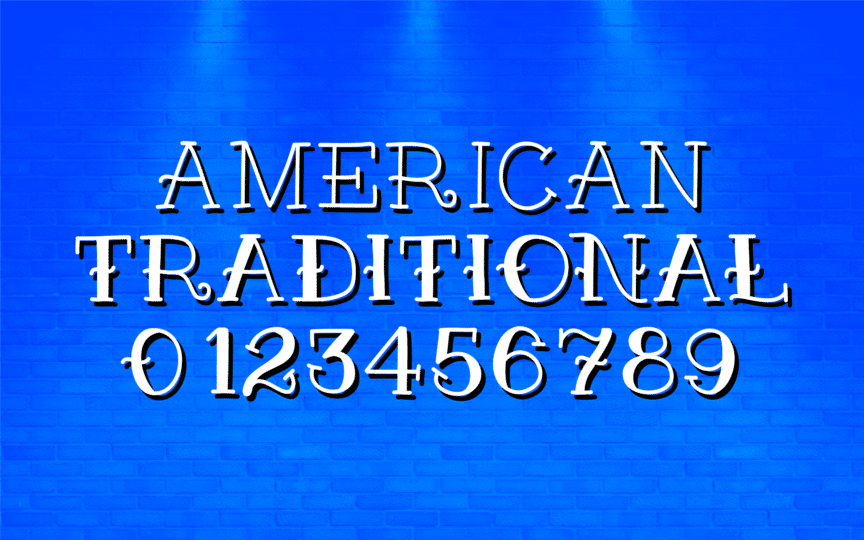 American Traditional
One of the most common styles in tattoo fonts is American Traditional, which you might also have seen used on various rock albums. The numbers are relatively thin, and this will work well if you're dedicating your tattoo to someone in particular.
The font works well with tattoo vectors and other kinds of drawings as well.
Design Cuts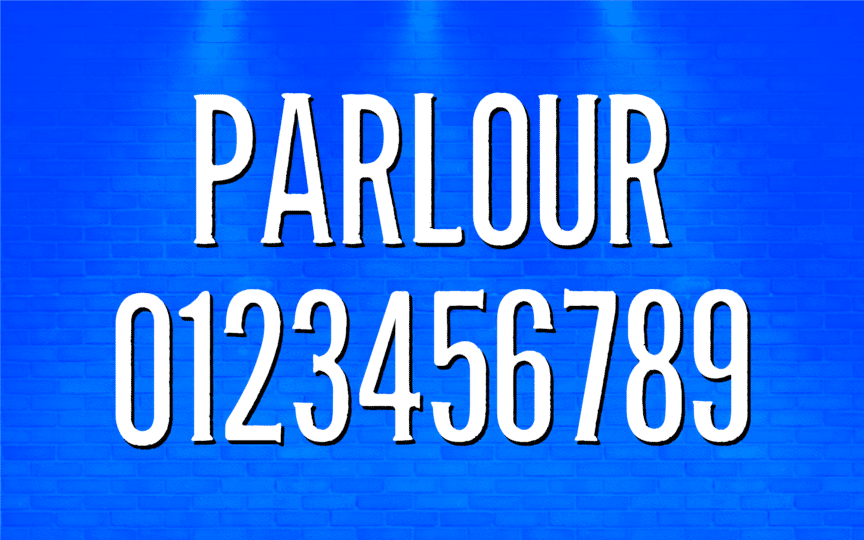 Parlour
This font is something that you will have seen in at least some kind of similar capacity before, especially if you regularly visit a barber shop or tattoo parlor. While it's arguably better optimized for barber shops, you may still wish to use this font in your designs.
Featuring an old-fashioned typeface, the numbers are easy to read and feature a slightly faded look — though you will also find that they're quite slim.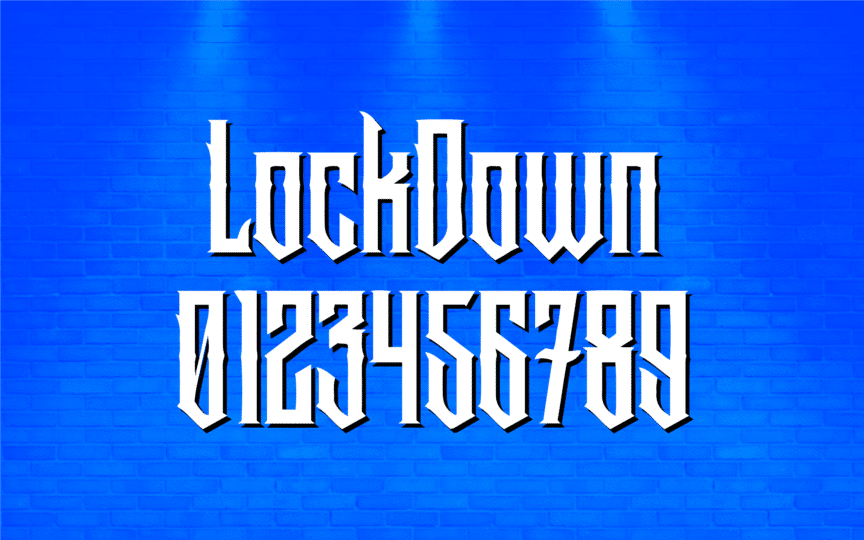 LockDown
Another of the best tattoo number fonts that you may wish to consider looking at is LockDown.
This blackletter font has more of a modern twist than what you might expect to see elsewhere, making it an ideal option if you need something to match that kind of design — but you still want something that looks relatively old.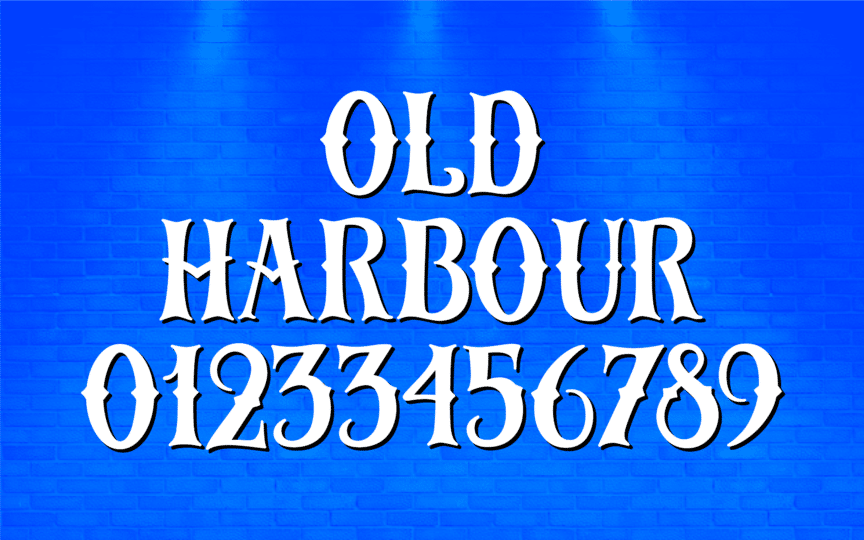 Old Harbour
Old Harbour is another of the best number fonts for tattoos that you should consider checking out. This maritime-themed font features a handwritten design with a vintage touch that will appeal to people especially interested in 1950s culture and aesthetics.
The numbers are sleek but italicized, and they feature a nice curved edge to complete the look. You can use these with both neutral and bright colors.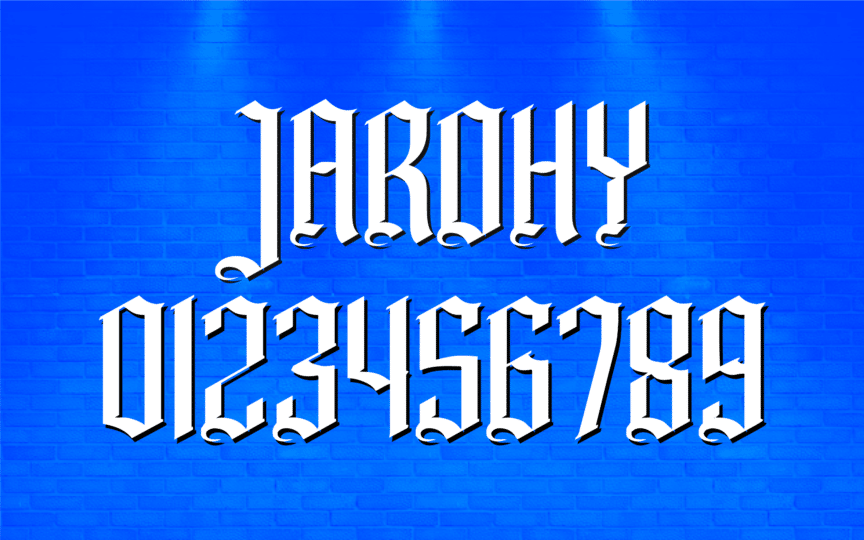 Jarohy
If you're looking for something similar to the LockDown font, you should try checking out Jarohy instead. This font features a bit more of a bold and outgoing design, and it has all the initial makings for a beautiful tattoo.
On top of that, you can also use this font in logo design if you want to try bringing your own creative projects to life. It has an Old English style, though the letters aren't joined together.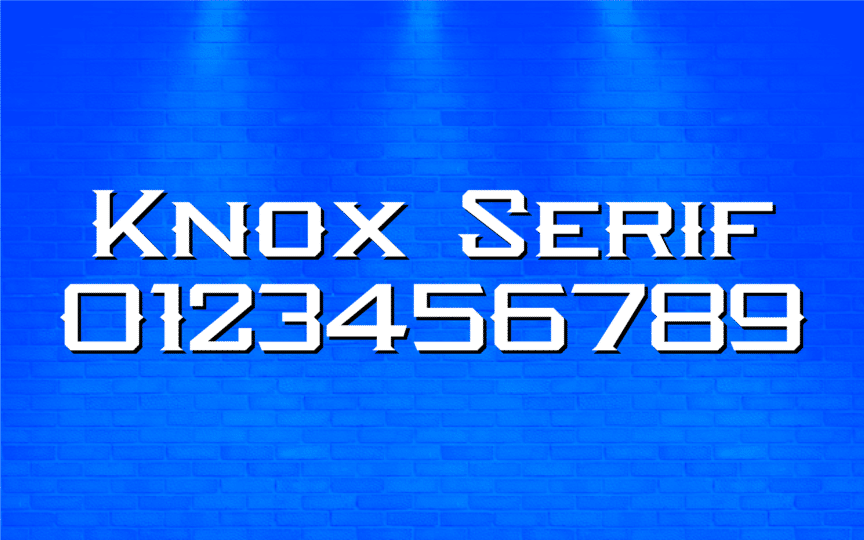 Knox Serif
Another font you might want to use when picking the numbers for your tattoos is Knox Serif. This is arguably the best font from this list for sports fans, so if you want to show respect to your favorite sporting start, this is an excellent choice for numbers.
You can customize Knox Serif in a broad range of ways, such as filling in the middle of the letters and only including the outline. Experiment with both to see which one works best for you.
Bandito
When looking at the best number fonts for tattoos, Bandito also makes the list. This is a superb choice for those who are interested in handwritten designs for their tattoos, and this unique font will certainly make any designs you get on your body stand out.
The numbers in the Bandito font are quite slim and streamlined, with a slight hint of italics included. You can use these if you want an elegant look, but at the same time, you aren't interested in a more modern design.
MyFonts.com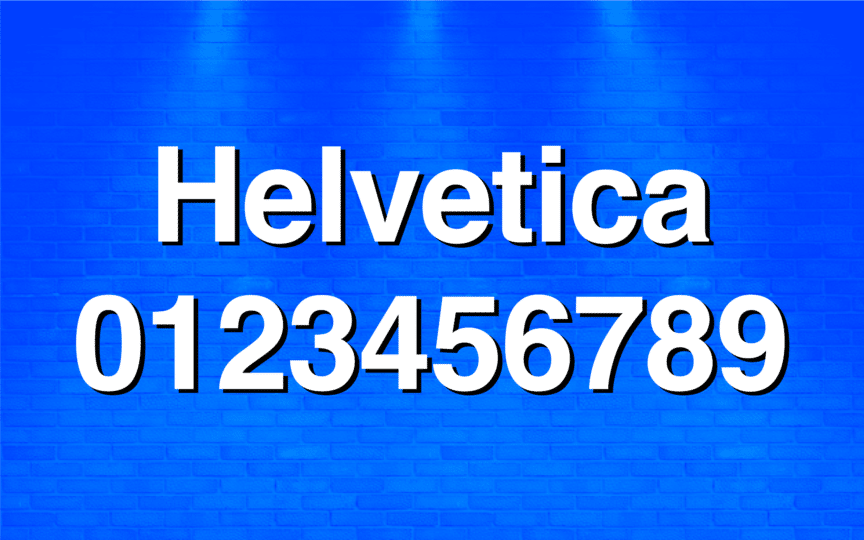 Helvetica
Helvetica is one of the most instantly recognizable fonts in the design space, and you can also use it in your tattoos if you need numbers. The main reason you should think about doing so is that the font is simple and very difficult to get wrong, making it a safe option if you're just about to get your first tattoo.
Helvetica's numbers are very similar to what you'll type on your computer, and you can use them in a broad range of different designs.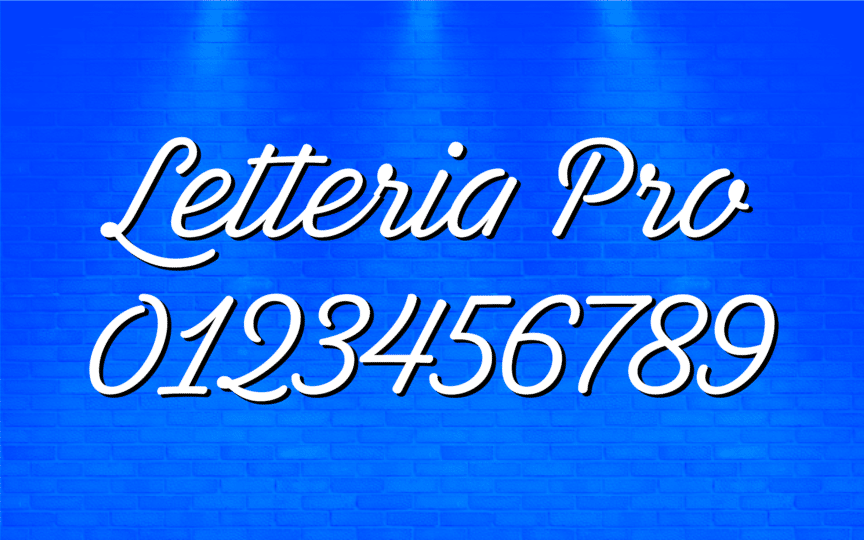 Letteria Pro
Another cool number font to check out is Letteria Pro, which is much more flamboyant than Helvetica — and as such, it's a better option if that fits your personality better. You can also use this font with brighter colors, which makes it a versatile choice.
Letteria Pro features a handwritten style with a couple of different variations that can help you bring all of the different design elements in your tattoo together.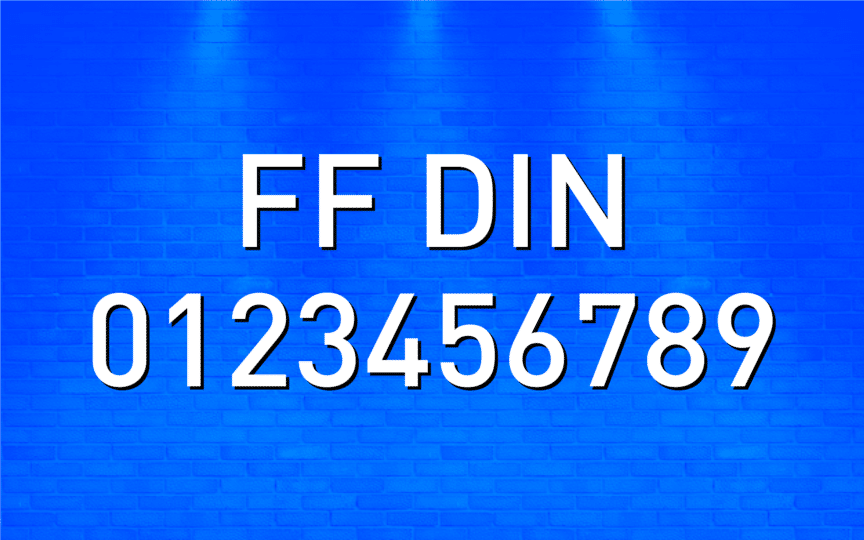 FF DIN
One sans-serif font that you might want to try for your tattoo number fonts is FF Din. This simplistic design is clean and minimal, and it looks like something you'd expect to feature on an Apple product.
The font is quite thin, meaning it's a good choice if you want to use a minimal font that does not attract a huge amount of attention.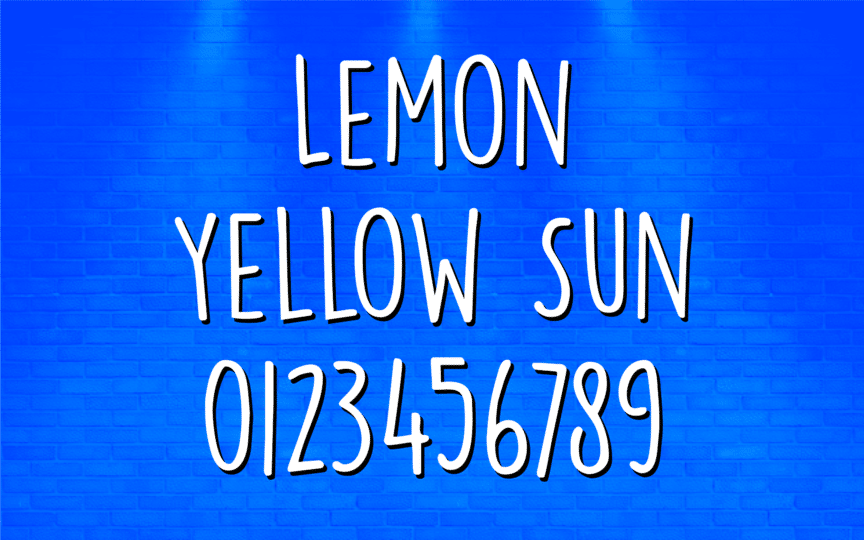 Lemon Yellow Sun
​Also on our list of number fonts for tattoos is Lemon Yellow Sun. This is another simple font, but it's got more of a summery vibe than some that we've just mentioned — and it also feels a little less utilitarian.
You can use this if you want to bring out your fun side, but you still don't want something that's too overstated.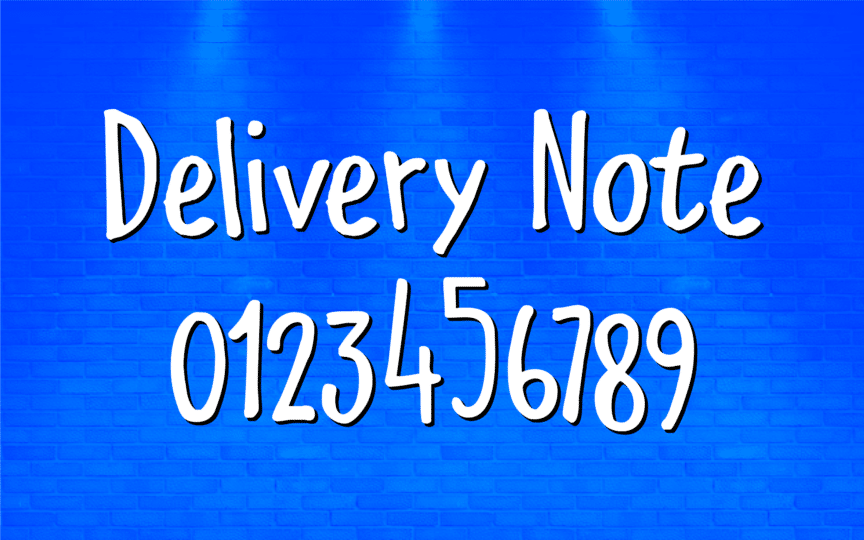 Delivery Note
Delivery Note is similar to Lemon Yellow Sun, but it's a bit thicker in its design. You can also use this more easily with lowercase letters, meaning that it's a good option if that's what you also need.
The numbers are quite simple, and you can use this with a whole host of different tattoo typefaces.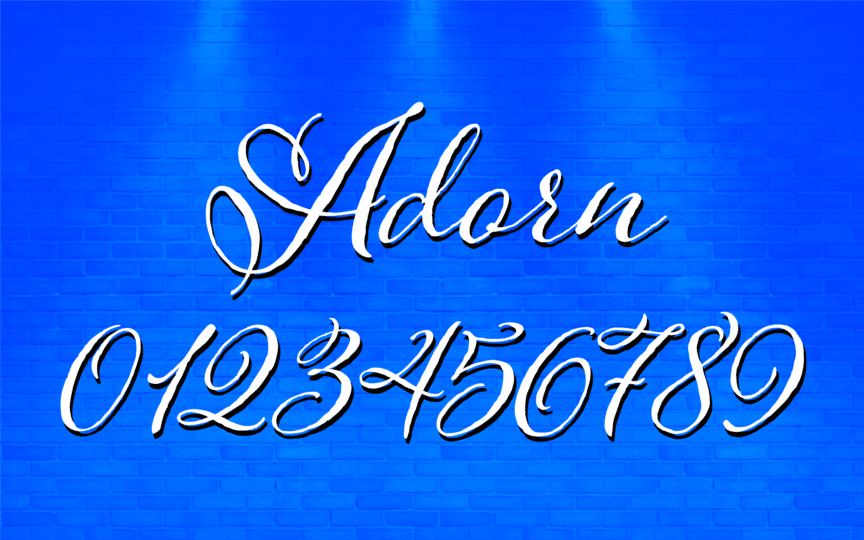 Adorn
The Adorn font is an excellent tattoo number font for those who are interested in handwritten designs. It was designed by Laura Worthington, and you can customize the font in a whole host of different designs.
For example, you can find an engraved version that has straighter lines than the main edition.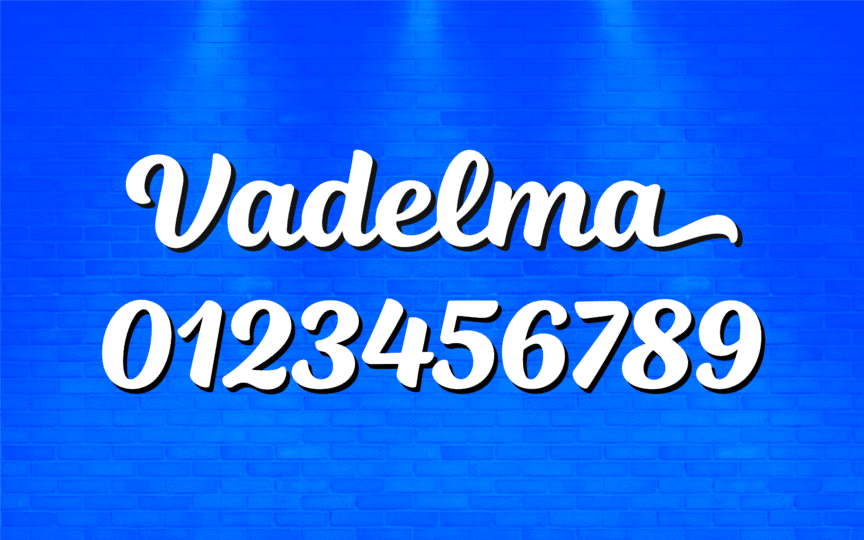 Vadelma
Another font you should consider looking at for your tattoos is Vadelma. This is also a handwritten option, but it's thicker than Adorn — and with that in mind, it has some similarities to Letteria Pro.
You can use this font with neutral-colored tattoo designs, but it also works well in reverse.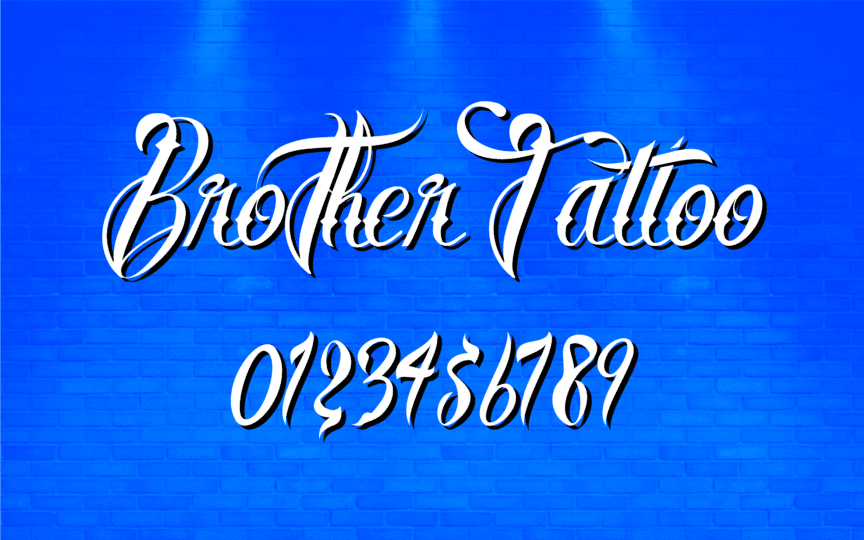 Brother Tattoo
​Brother Tattoo is a pretty common font for tattoos, and it's in more of an old handwritten style. Compared to Vadelma, it's thinner and has more resemblances to Old English. The numbers don't take up a huge number of space, so they're perfect for lowkey designs.
On top of that, they will work well both with words and if you simply include them on their own.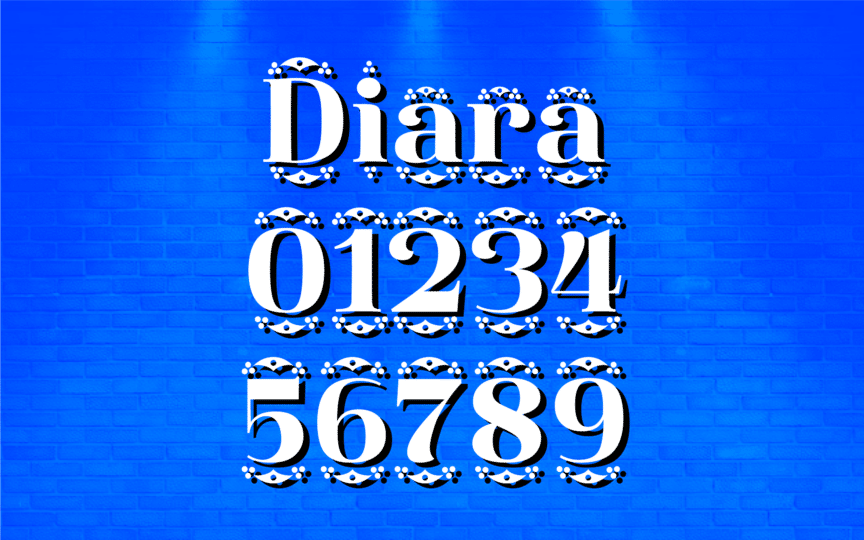 Diara
One of the more outlandish fonts you may wish to try is Diara. This font is in bold and has patterns around the numbers and letters. If you're looking for something that shows off a bit more of your personality, it's a solid choice.
You can also consider using this font with larger designs than would be possible with some of the others that we've mentioned so far.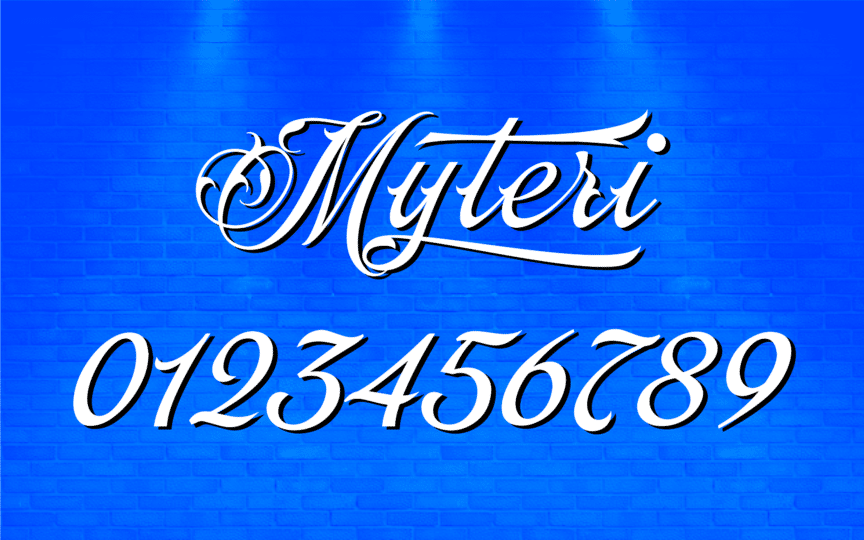 Myteri Tattoo
Myteri Tattoo is one of the most popular tattoo styles, and it has a handwritten style with slim characters. You can fill out the block letters, but it's also possible to use it with just the outlines included. So, it's worth giving both of them a go and seeing which one works best for you.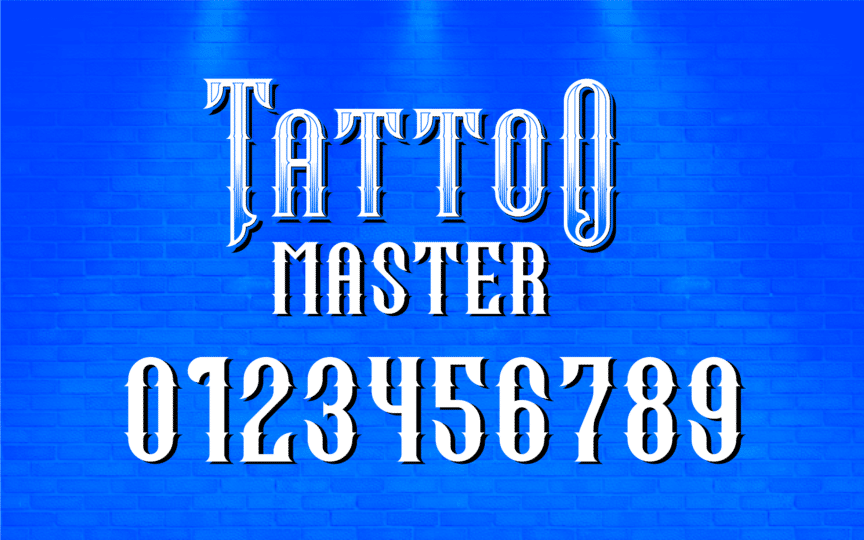 Tattoo Master
Tattoo Master is a very "out-there" font, and it's a good choice for number tattoos that also feature bright colors. You can decide whether you want your fonts to be more bolded or thinner, which means it's ideal if you need some versatility or haven't yet decided on your preferred approach.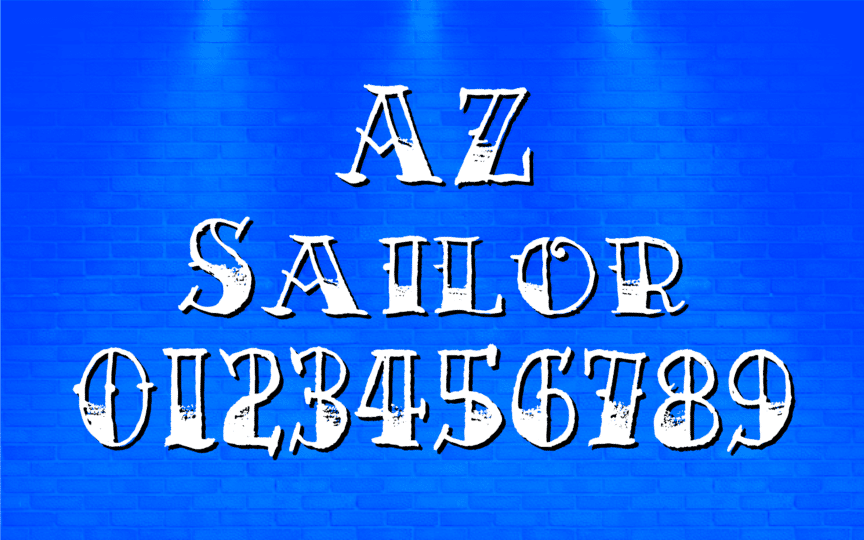 AZ Sailor
AZ Sailor is a maritime-style number font tattoo that also includes letters. It has a very simple design, and the numbers often include a faded design — with one half of them including filling, while the other does not.
You can use this font with darker colors like black and navy. You may also wish to use AZ Sailor with a symbol, graphic, or similar type of design.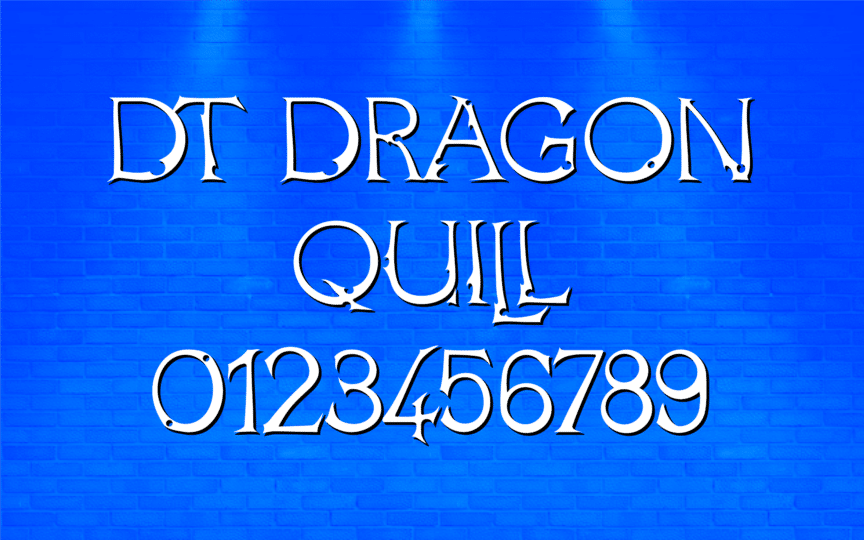 DT Dragon Quill
DT Dragon Quill is an ideal option if you're interested in the fantasy book genre and similar types of things. It has an older design that crosses over with modern ideas quite well, and the numbers will allow you to have a design that can go in less obvious places — such as on the back of your arms.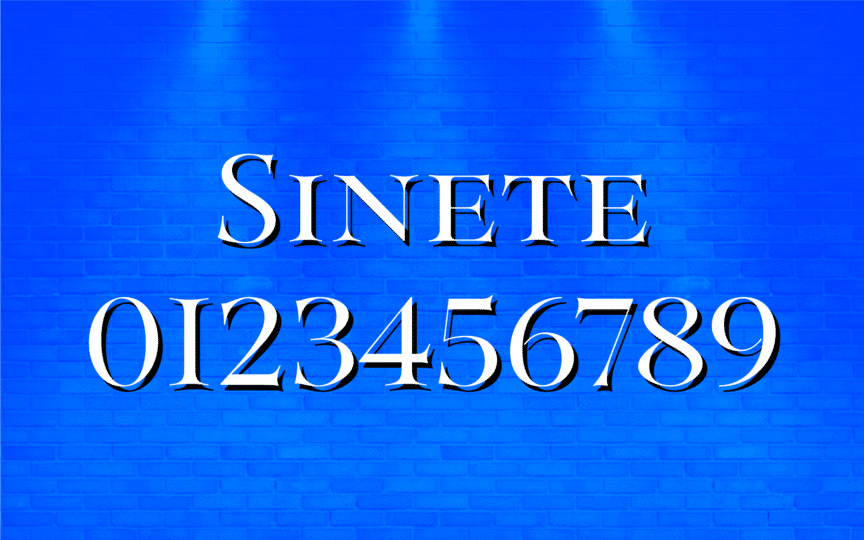 Sinete
The Sinete font is a good choice if you want something that looks elegant, but you also aren't into a tattoo style that looks too modern. The numbers in this design are quite standard in their layouts, and they and you can use them with other letters and symbols without too many problems.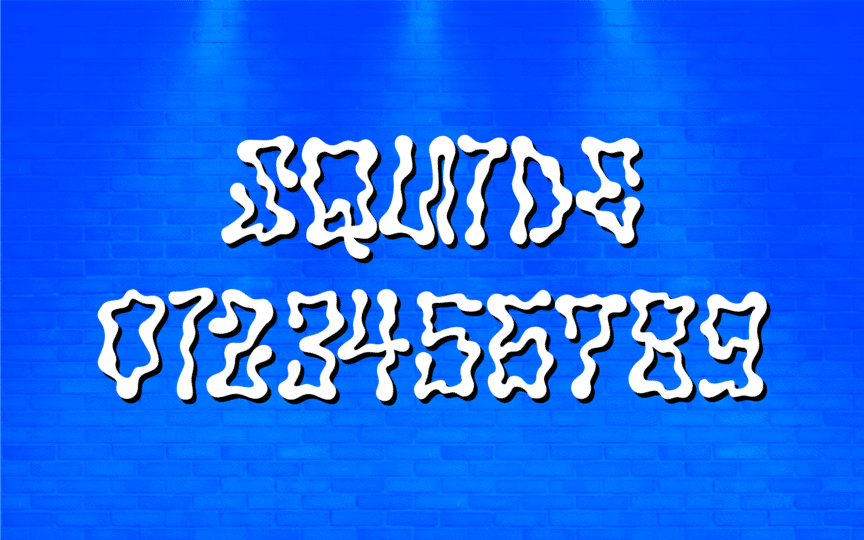 Squide
Squide is a font for those who really want to show off their vibrant style and personality. Though you may see it more commonly on t-shirts and bags, you can also consider using it for your tattoos.
The font is squiggly and quite experimental, but you might want to limit the font to a few smaller numbers rather than a bigger design.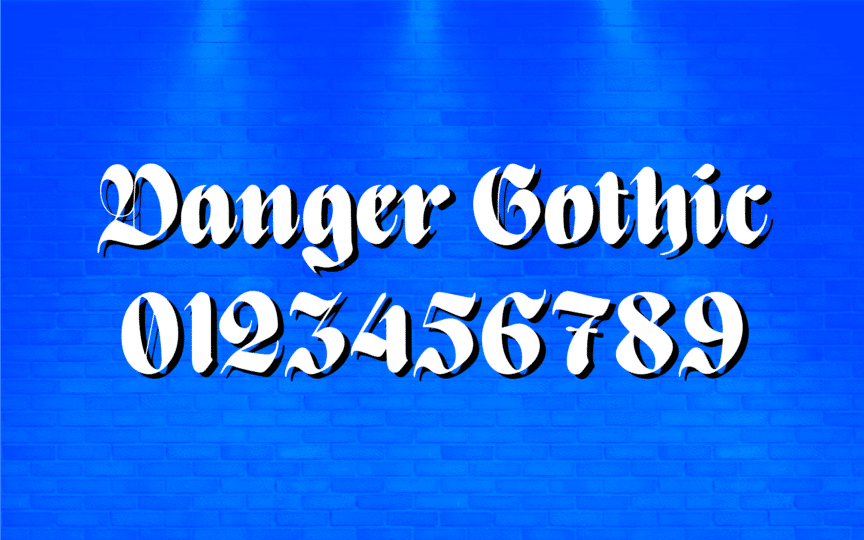 Danger Gothic
Despite its name, Danger Gothic isn't the stereotypical Gothic font. Instead, it has more of a modern and sleek design — and it sometimes feels more futuristic. Some Gothic font characteristics exist, such as the line going through zeros. You can also choose whether you want this font in italics or not.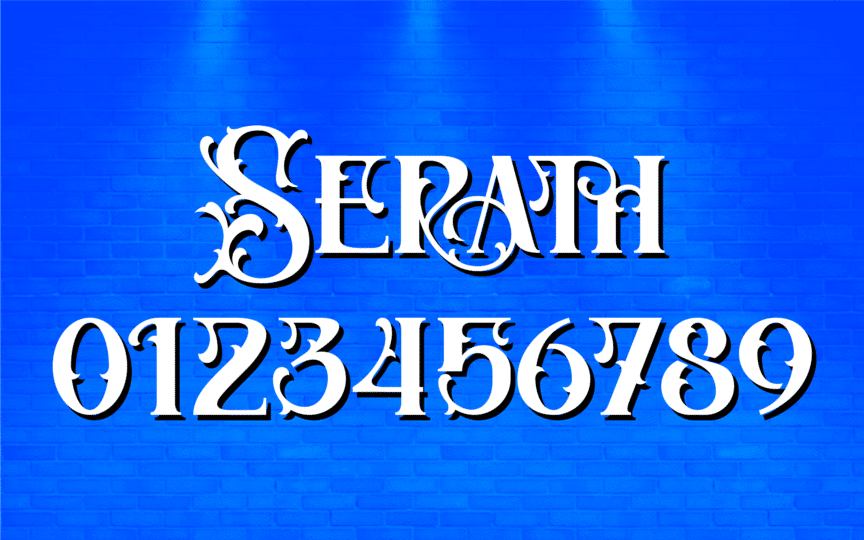 Serath
​Serath features a bold design and old-style font. You can use it with various different colors.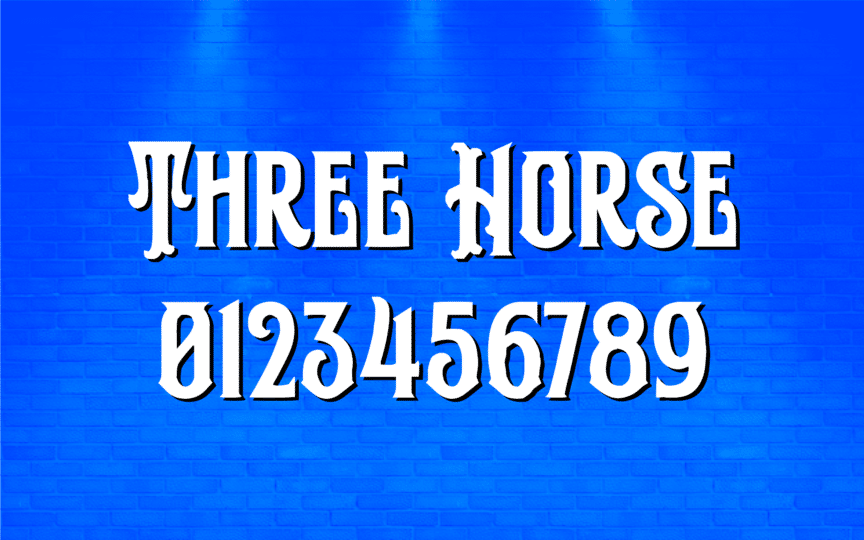 Three Horse
Three Horse is an old-style font that features simple number designs, and these edge between old and new. You'll find numerous symbols and letters as well.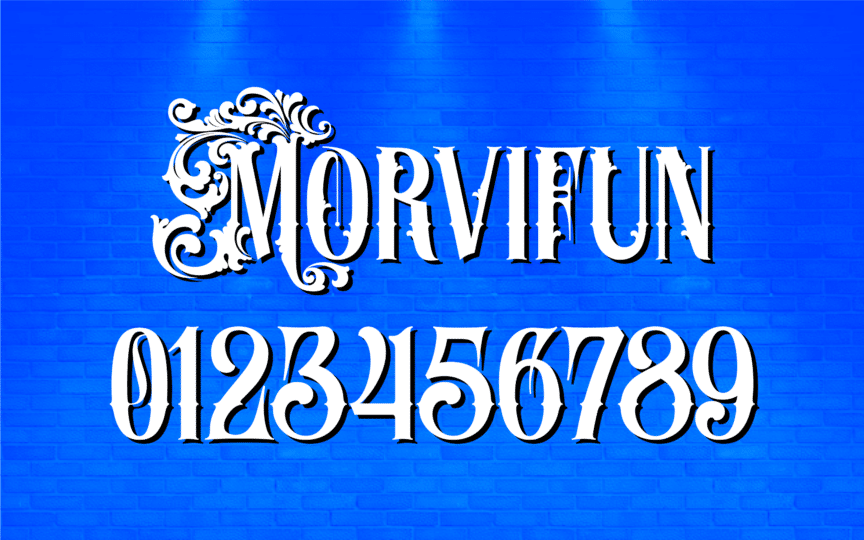 Morvifun
​Morvifun is very similar to Three Horse. The main difference, however, is that it's typically more bold in its design.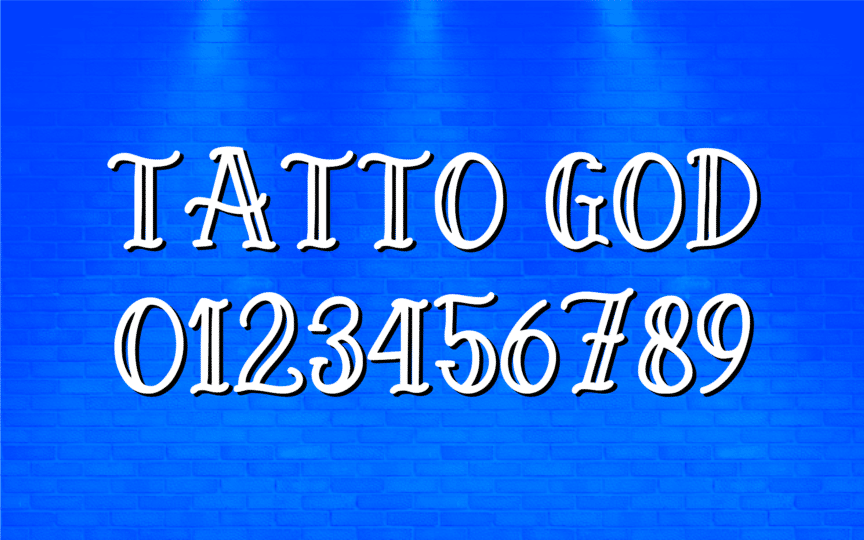 Tattoo God
Tattoo God is very similar to Traditional American. The main difference is that it's a bit thinner. The numbers have a nice finish that will make them fit in with various other designs.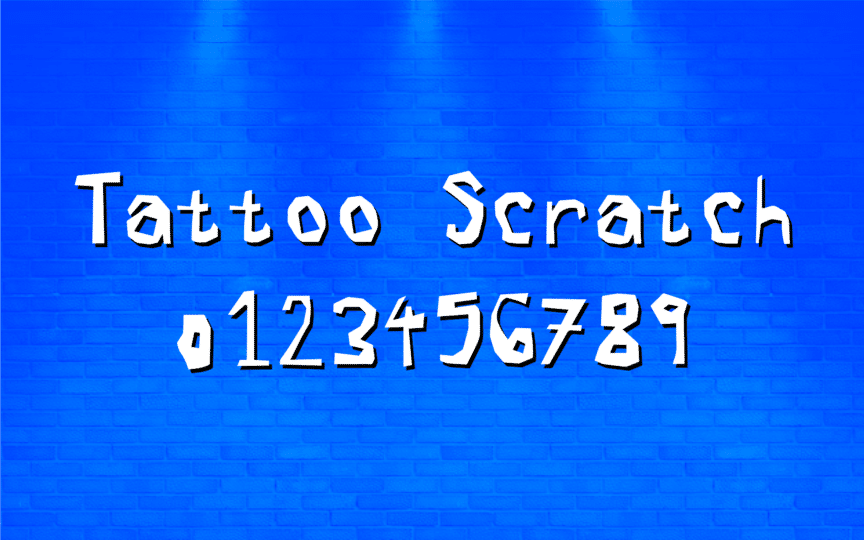 Tattoo Scratch
Tattoo Scratch is more of a daring design that looks more rebellious. It might be an ideal choice if you've got that streak inside of you.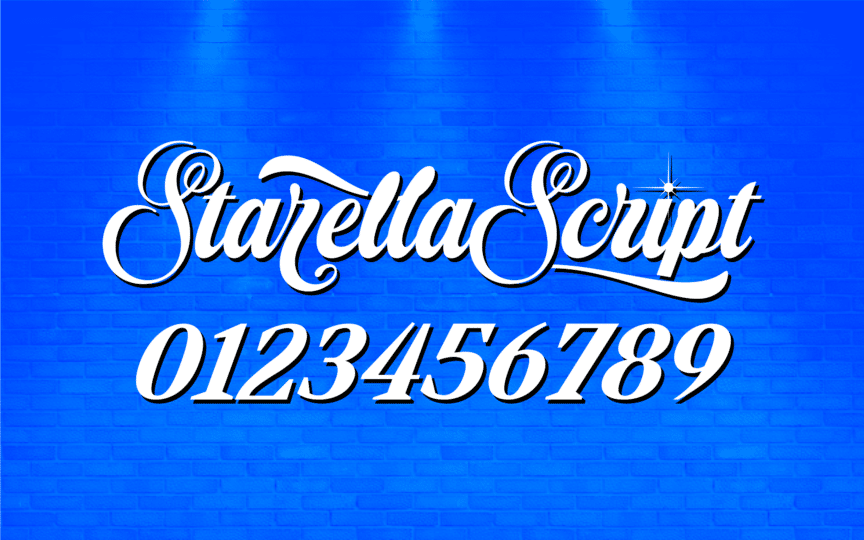 Starella Script
The Starella Script font is a handwritten font that's similar to some of the other bold-style fonts that we have mentioned.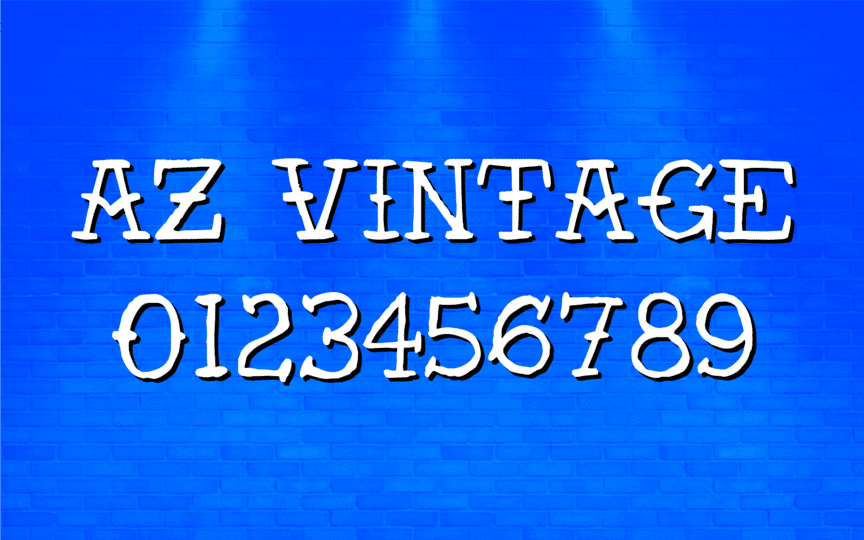 AZ Vintage
AZ Vintage is a clean font that features small lines on each number, along with sleek designs for each of these. It's a good choice for those who are getting their first tattoo and would rather go for a safe option.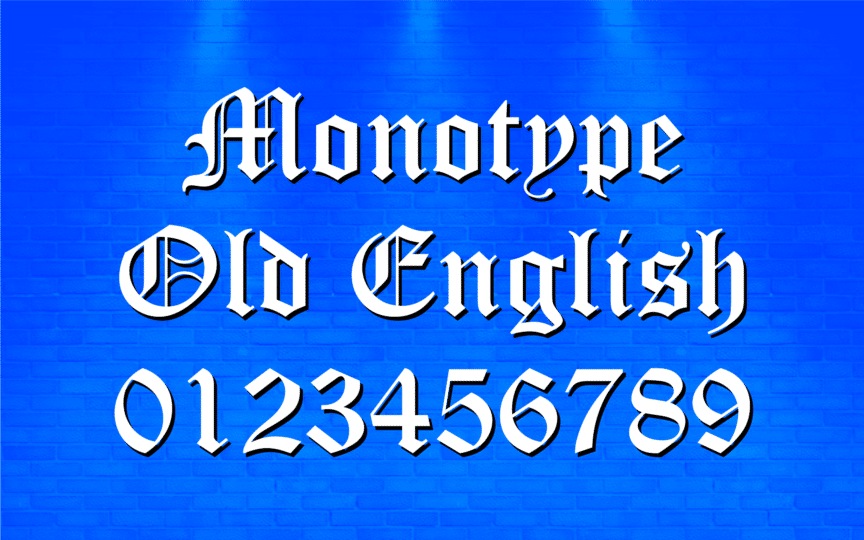 Monotype Old English
​Monotype Old English is a classic, and you can use it as one of the many number fonts for tattoos. The numbers are in an old Gothic style, which is great if that's the type of design you're going for.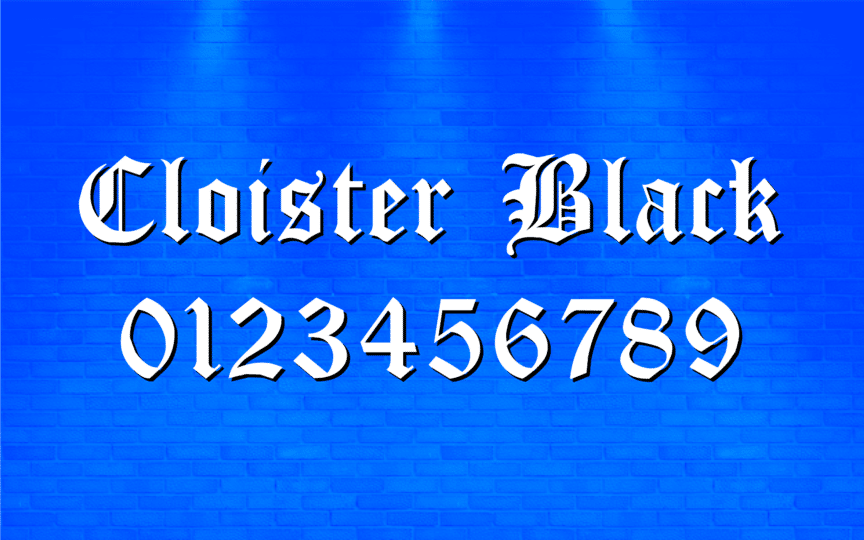 Cloister Black
Cloister Black is a good option if you want an alternative to Monotype Old English, and there isn't a huge difference between them both.
Give these top tattoo number fonts some consideration
When looking for number fonts for tattoos, you're not short of options. There are plenty of amazing choices, regardless of your interests. Some people might prefer to go for more Old English style fonts, whereas a more modern look might be something that's better equipped to others.
You can use this guide to refer back to whenever you need to, and you can also make a better decision on which fonts you'll get now that you have read through everything.
When choosing a font for your tattoo, consider what fits your values the best. You can always sign up for a free trial with these programs to experiment before picking the best option and booking an appointment.
Now that you've read all about tattoo number fonts, why not look at some of the best-ever movie logos?
Fabrik: A branding agency for our times.