Back to the Future is one of the most successful science fiction fantasies we've ever seen, and the Back to the Future font is arguably the easiest sci-fi font to recognize. Featuring entirely upper-case letters, this display typeface is slick and a source of inspiration for many photo designers and creatives of other kinds.
The memorable characters and promotional movie posters have also inspired numerous personal projects and a wide selection of commercial fonts — in addition to others that are great for personal use.
​Regardless of whether you're a huge Back to the Future fan or you simply appreciate good design, you might want to learn more about the Back to the Future font — and if you do, you've come to the right place.
One of the most unique logos and movie titles deserves an in-depth look, and you will find exactly that in this guide today.
You'll also find out whether there's anywhere you can hit the download button and get this font for free, along with whether it's possible to use it on your product designs. You will also, along with seeing the original movie logo, discover a broad selection of fun facts about the movie franchise.
Does that sound interesting? Great; let's get started in that case.
Access 50 Million+ Design Assets And Fonts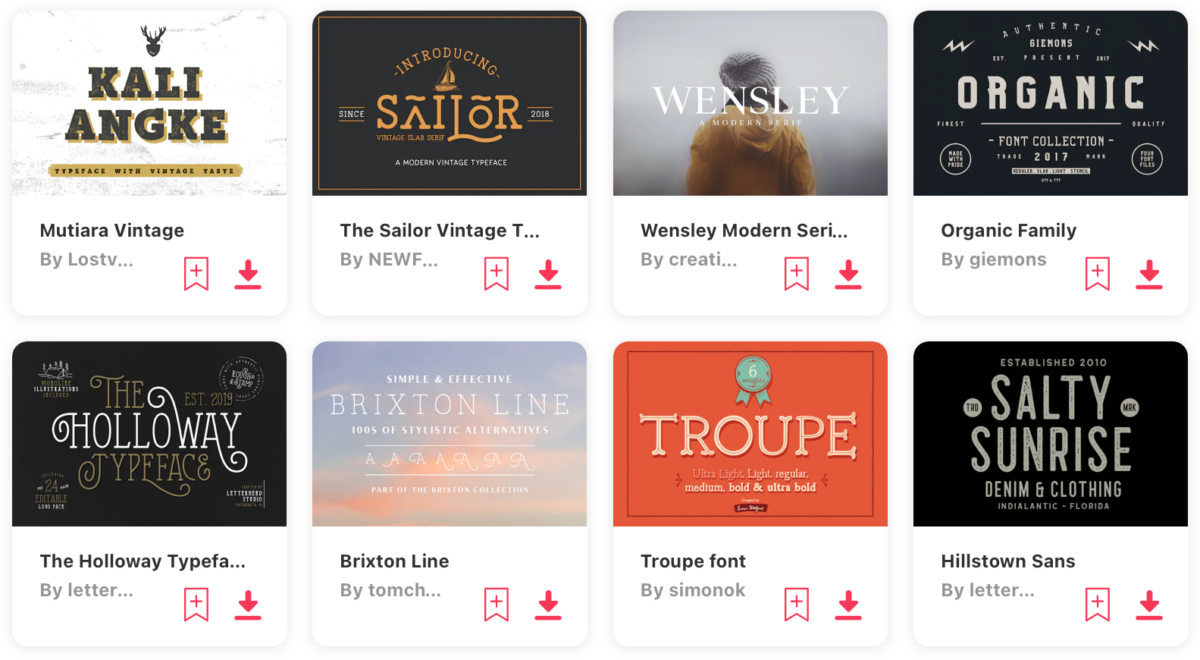 Access a vast selection of fonts with a subscription to Envato Elements. The affordable monthly subscription service costs just $16.50 per month and includes unlimited access to a phenomenal font library and over 50 million design assets. Alongside fonts, you can find everything from stock effects and element packs to images in one convenient place.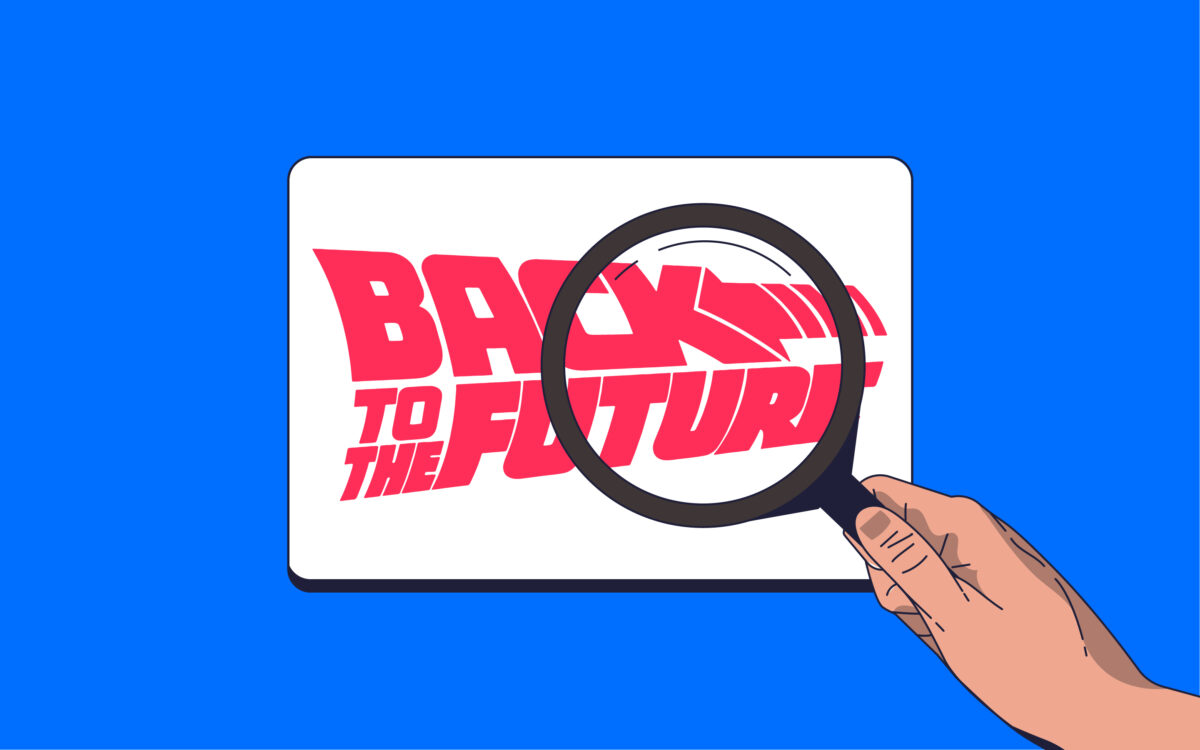 What font is used in Back to the Future
​Sometimes, when you see iconic campaigns and movies, you will notice that they use fonts not named after the movie franchise. That, however, is not the case with the Back to the Future fond.
It's similarly called Back to the Future, and you will see it on many forms of merchandise associated with the hit film.
The Back to the Future text is slightly italicized, with the font's letters going in different directions. You will also notice that there are no lowercase letters, though some fonts are larger than others. On top of that, this clean font is the perfect font if you need something that works with different colors.
The movie logo features a light blue outline, along with shades varying from yellow to orange.
Depending on when it's used, you will find the Back to the Future font used in different ways. For example, it sometimes has more of a 3D look — and you'll notice this in more modern interpretations of the movie and during special events.
In other cases, you might notice that the blue outlines aren't as visible as they are in different instances.
Generally speaking, the Back to the Future logo font is incredibly versatile. You can use it with both bright colors and in black and white, for example. Whichever you choose doesn't matter; it's instantly recognizable in both instances.
In addition to that, you can use the Back to the Future logo on different backgrounds and with numerous actual colors. Again, it'll work well in both of these cases.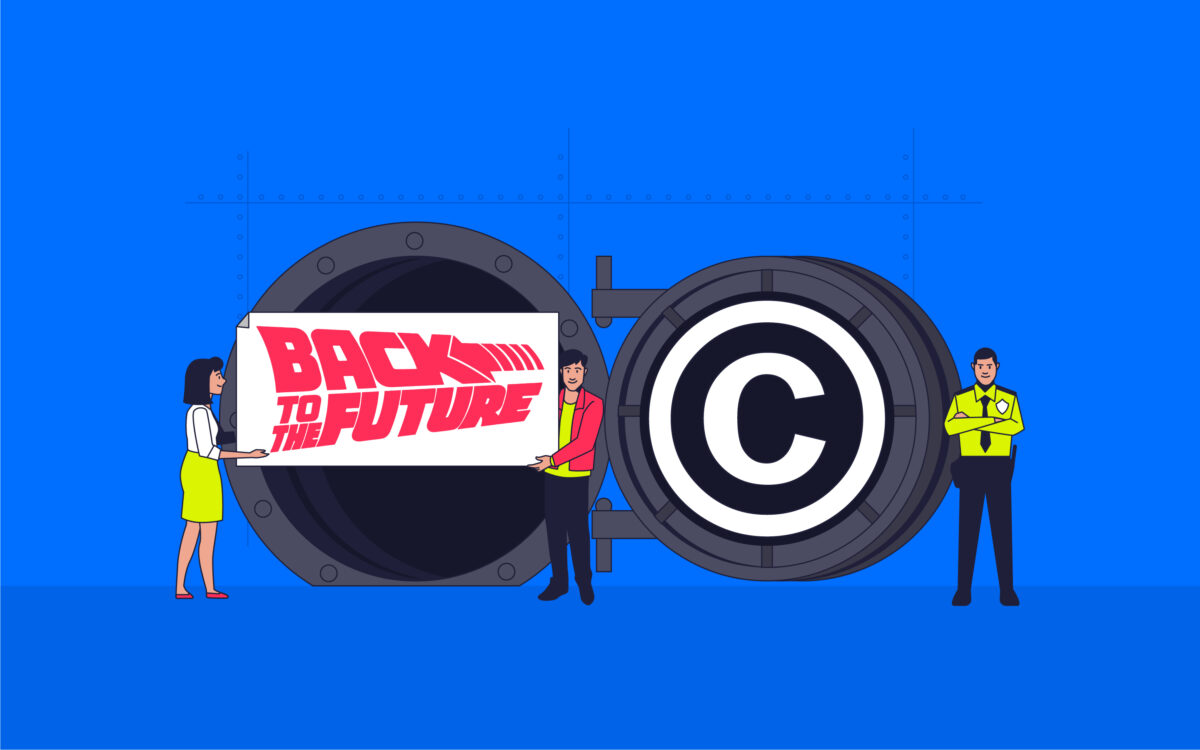 Is the Back to the Future font copyrighted?
If you were thinking about using the Back to the Future font for your future movies, you should know that the Back to the Future font is copyrighted. As a result, you should avoid doing this.
The Back to the Future font is property of Universal City Studios, Inc. As a result, any uses of the font in commercial projects will need the written permission of said company.
But regardless of whether you need something for commercial use, or you're simply looking for something to use in your personal projects, you can find numerous similar fonts that are a great choice for for what you want to achieve.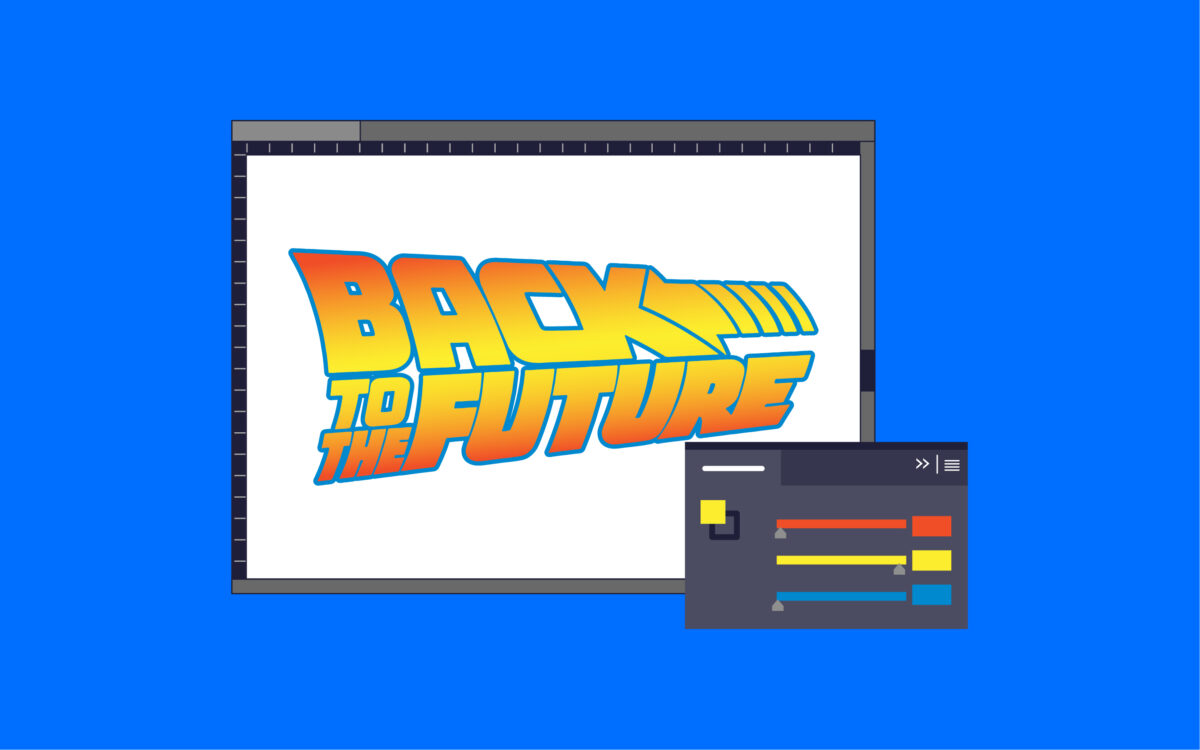 Back to the Future font colors
The logo of the American movie classic features, as we mentioned, a blue outline. You will also find shades of yellow and orange in the main body of text, which starts lighter at the bottom and become more orange toward the top.
Some instances of the logo, however, have seen colors like white and black used instead — and you might want to think about using these if you try similar fonts in your own personal projects.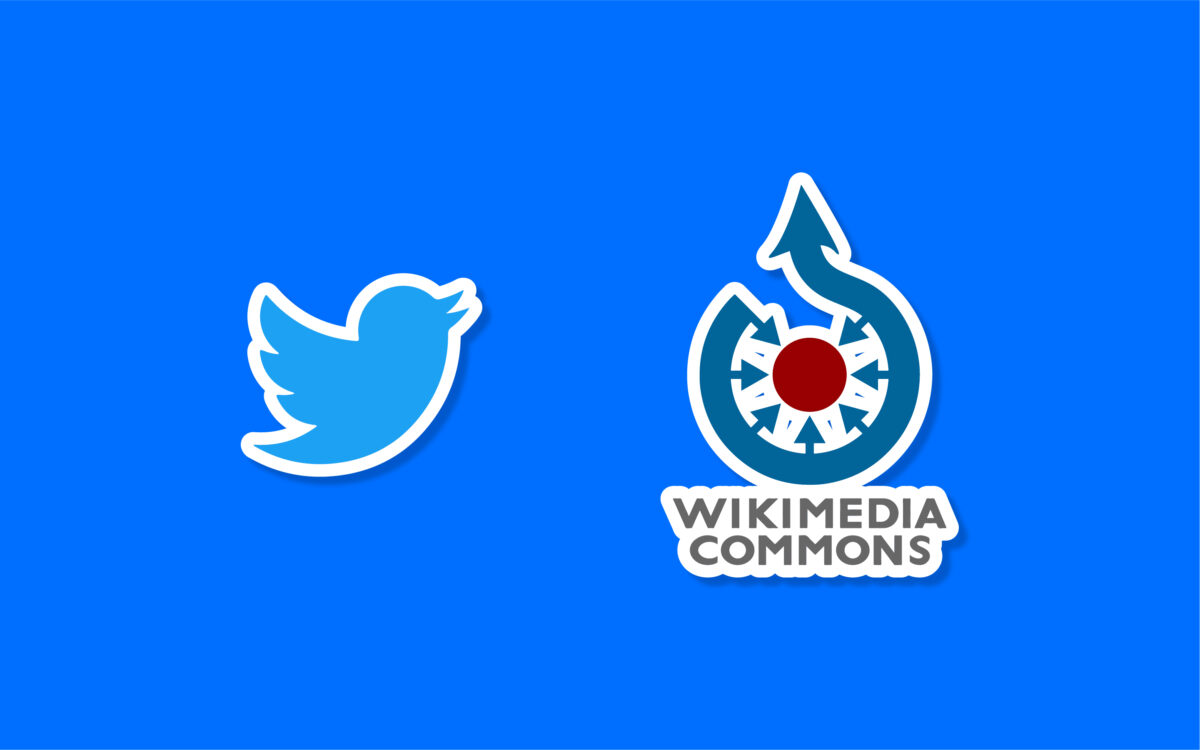 Back to the Future font free download
If you're looking for a Back to the Future font download, you can try sites that are already in the public domain. One example is Twitter, and you can also check websites like Wikimedia Commons.
Keep in mind, however, that — even if you find a free place to download the font from — you won't be able to use a Back to the Future banner in commercial projects without prior written permission.
So, you should either look for a similar type of font or keep these designs solely for your personal projects.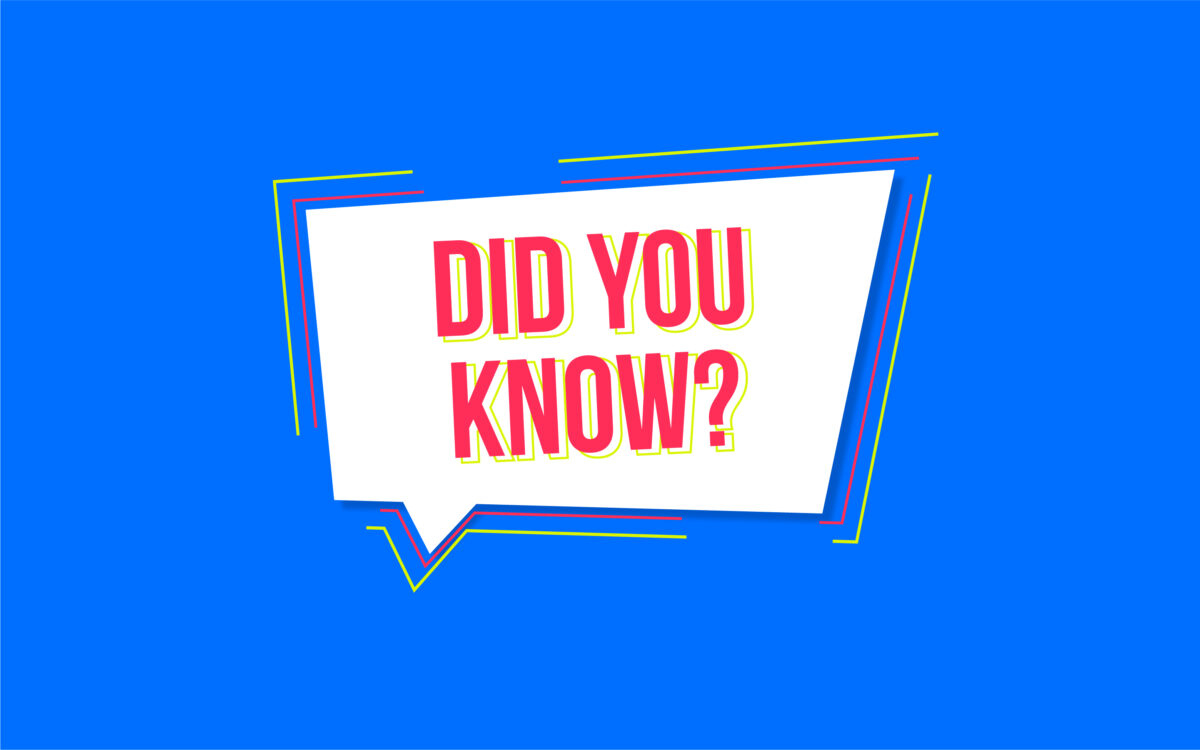 Back to the Future fun facts
Okay, so we've now spoken about the basics of the Back to the Future font. With that out of the way, we can now look at some of the most interesting facts about the iconic movie series.
Here are seven that will intrigue you:
​Back to the Future has three films in total. Some have wondered why a fourth was never released, but the reason is that three was enough to tell the full story.
​Back to the Future's script had to be written more than 40 times before we saw the movies that are known and loved across the world today.
​The movie was a huge success in theaters, but it took over 200 days to make $200 million.
​Marty McFly was not the only possible character choice; there were plenty of other options as well, but in the end, we got the character that you see today.
​Despite playing as the son of Crispin Glover, the actor for the time traveler in the movie — played by Michael J. Fox — is actually three years older than the person who played as his father.
​In total, the first Back to the Future movie generated $381 million in theaters.
The line from the movie: "Where we're going, we don't need roads" was used by Ronald Reagan at the 1986 State of the Union.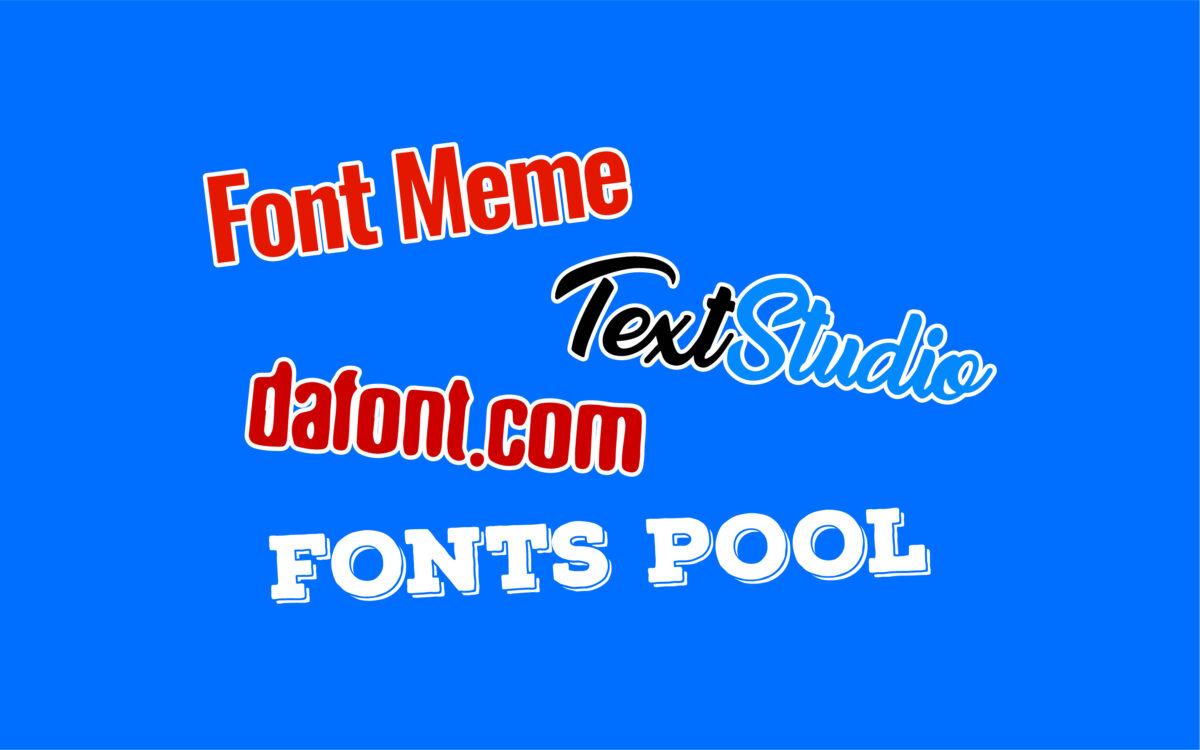 Back to the Future font generator
If you want to use the Back to the Future font in your projects, you can find many generators online. Font Meme is one that's especially useful; you can type what you want your text to say before downloading and using the font elsewhere.
Another text generator you can use is Text Studio, which calls the font Back to the Past instead. Alternatively, you can try Fonts Pool. Another possible option is Dafont, which is one of the best databases for different fonts that you can find for various creative projects.
Each of the generators we've mentioned is free to use. However, before you start using your fonts in different projects, it's a good idea to read the terms and conditions for doing so.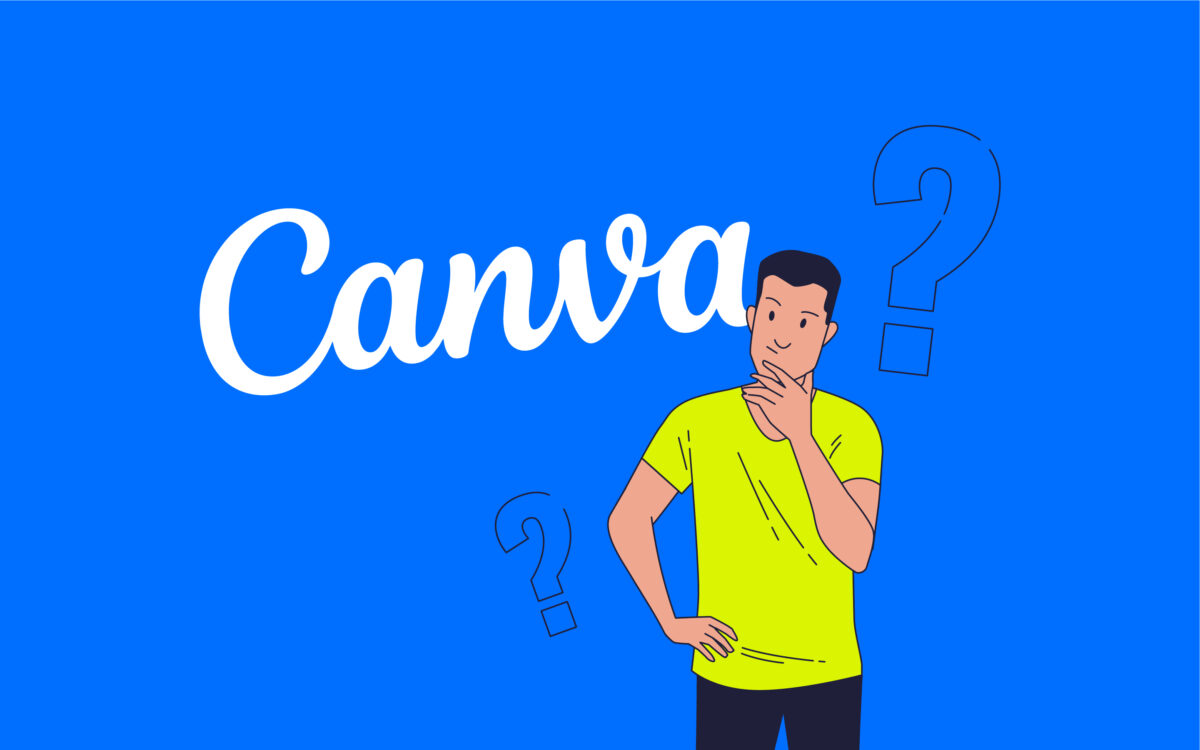 Can you find the Back to the Future font on Canva?
If you're looking for the official Back to the Future font on Canva, you are unfortunately out of luck. Although you'll find plenty of ways to write your text on the program, none of them are the exact same as what you see in the official movie series.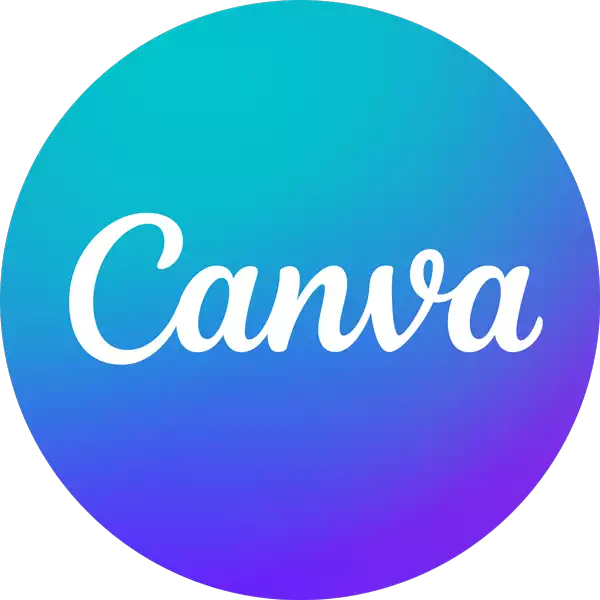 Thankfully, however, you don't need to go too far to find something similar. Canva has plenty of original fonts that range for numbers of characters that they work with, along with several use cases.
In those instances where you feel like you need something for your projects that's similar, you can sift through the platform's many free and premium fonts. Why not try Canva Pro for free?
We've also create a guide to the best 1980s fonts if you want something that works for your different assignments, and there is a full guide on our website that you can access here.
The Back to the Future font
As you can see from this guide, the Back to the Future font has a lot more history behind it than you might previously have expected. It's one of the most iconic examples of design ever used in movies, and you will find many use cases for it.
Unfortunately, however, these use cases will need to be in your personal projects — as the font is trademarked and not available for commercial use.
Nonetheless, you don't need to worry too much about that. The good news is that there are plenty of similar fonts, and you can find these on Canva and numerous other websites.
One benefit of using these is that your designs will look more unique, too, meaning that you shouldn't need to worry too much about others finding your work generic.
​When designing futuristic campaigns for your website or clients, you might want to look at some of the other guides we have as well.
For example, this piece on different fonts and pairings in Canva will help you pick the best choice and not contrast things too much.
Fabrik: A branding agency for our times.