The best handwritten fonts are ideal for giving brands a human aesthetic. Unlike standard serif and Sans serif fonts, handwritten fonts are intended to look natural and organic. You can even find handwritten fonts which just look like your actual writing.
Finding the best handwriting fonts for logos and headlines can be tricky. Though many of the designs available online are eye-catching, it's tough to draw the line between "unique", and "difficult to read".
Generally, handwritten fonts work well in small doses. They can blend beautifully with other kinds of type and draw the eye to a specific part of the page.
Today, we're going to explore some of the most compelling handwritten fonts, and what makes them so special. Here are our top handwritten fonts to inspire you:
How to use handwritten fonts
As mentioned above, handwritten fonts are wonderful for capturing human interest, but they don't work perfectly in every environment. Script-style and calligraphy-based fonts often include a lot of loops, flourishes and unique components which can make them harder to read.
The smaller the font gets, the more the legibility suffers.
Because of this, many designers will try and persuade their customers to avoid using handwritten fonts too frequently in their content and creations.
These type choices are most likely to work best for:
Social media
Quotes, infographics, and other social media shares using very little text will benefit from handwritten fonts. When sharing pictures on social media, most companies will attempt to avoid using too much text.
A handwritten font in the form of a creative or moving quote can make a brand seem more authentic on visual sites like Instagram and Pinterest.
Often, to make the best impression on a social level, companies will use the same handwritten fonts across all of their posts and content. This creates the idea of the same person sharing the messages.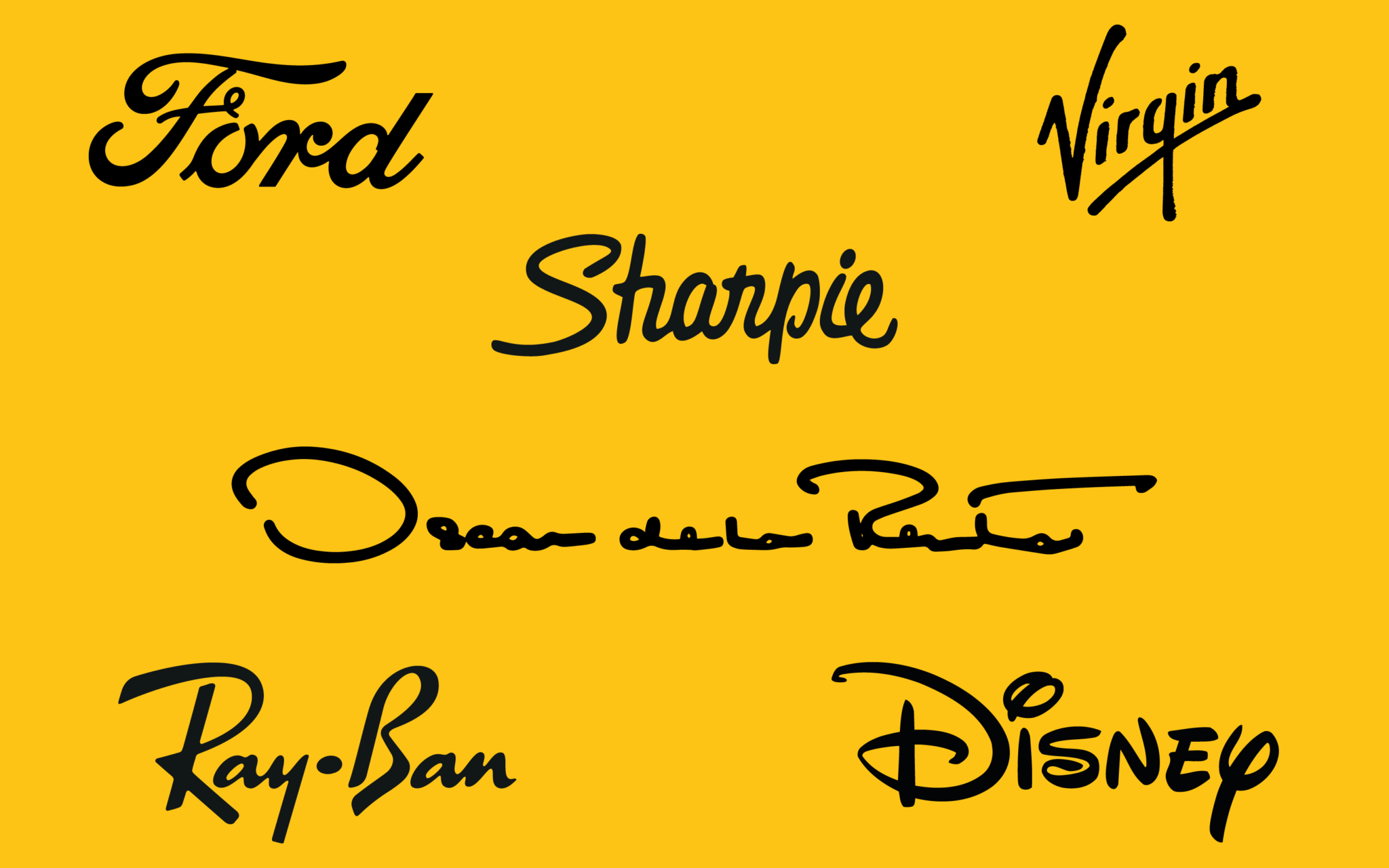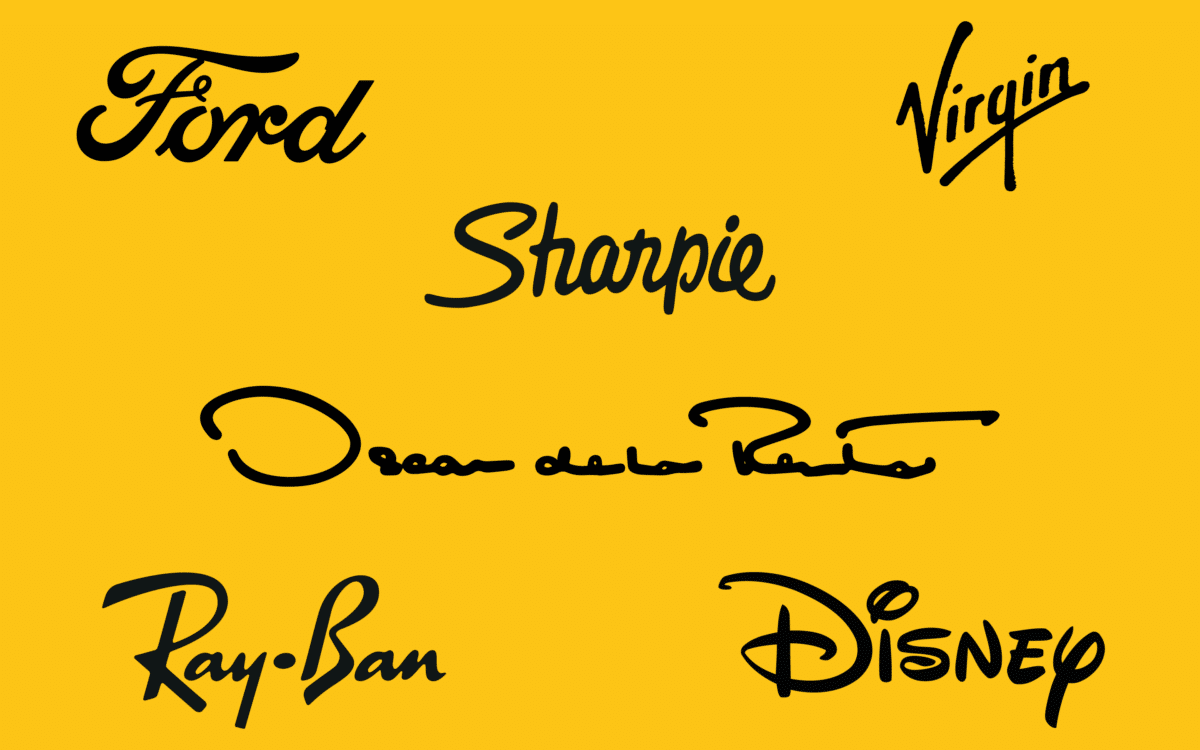 Logos
Logos are often designed with minimal font, even if you're using a wordmark to identify your brand. Because of this, it's easier to use the best handwritten fonts in a way both eye-catching and legible.
Promote the brand well enough, and customers will begin to recognize your company based on the shape of the wordmark, rather than what it says.
Handwritten font logos are often better to use when a company is trying to connect a specific person within the company. The Disney logo, for instance, looks like Walt Disney's handwriting. This gives the Company and things it creates an official seal of approval.
Handwritten fonts are also fantastic for creative companies making products by hand, or without machinery, as they replicate the calligraphy-style fonts of older organizations. Even companies responsible for creative resources, like Sharpie, can benefit from handwritten logos
Printed content or signage
Used in small doses, handwritten font may also look fantastic in a physical environment. You may have noticed neon signs made in handwritten font in many more modern locations.
Schools and facilities for young children also use handwriting on their signage to make the location seem more welcoming to younger people.
Signage and printed products with handwritten fonts can make a company feel more approachable. Leaflets, posters, and other components also have a more "DIY" vibe to them when the company sticks with handwritten type.
17 of the best handwritten fonts
The best handwritten fonts have a personalized and creative impact on a company's brand image. Combined with the right content and brand personality, handwritten fonts can give human depth to a brand.
They work well in environments where less is more, such as in logos, headlines, and physical signage.
Here are just some of our favorite handwritten fonts…
Choosing the best handwritten fonts
The best handwritten fonts bring your branding projects to life with a unique, human essence. These typefaces feel authentic and fused with personality, making them more compelling if you're looking for a special way to make a company stand out online.
Combined with other type options and branding assets, a handwritten font could be the perfect way to help a business connect with their customers. Make sure you check out our other font guides for more insights into the wonders of handwritten fonts.
Fabrik: A branding agency for our times.