Graphic design skills: The skills needed to be a graphic designer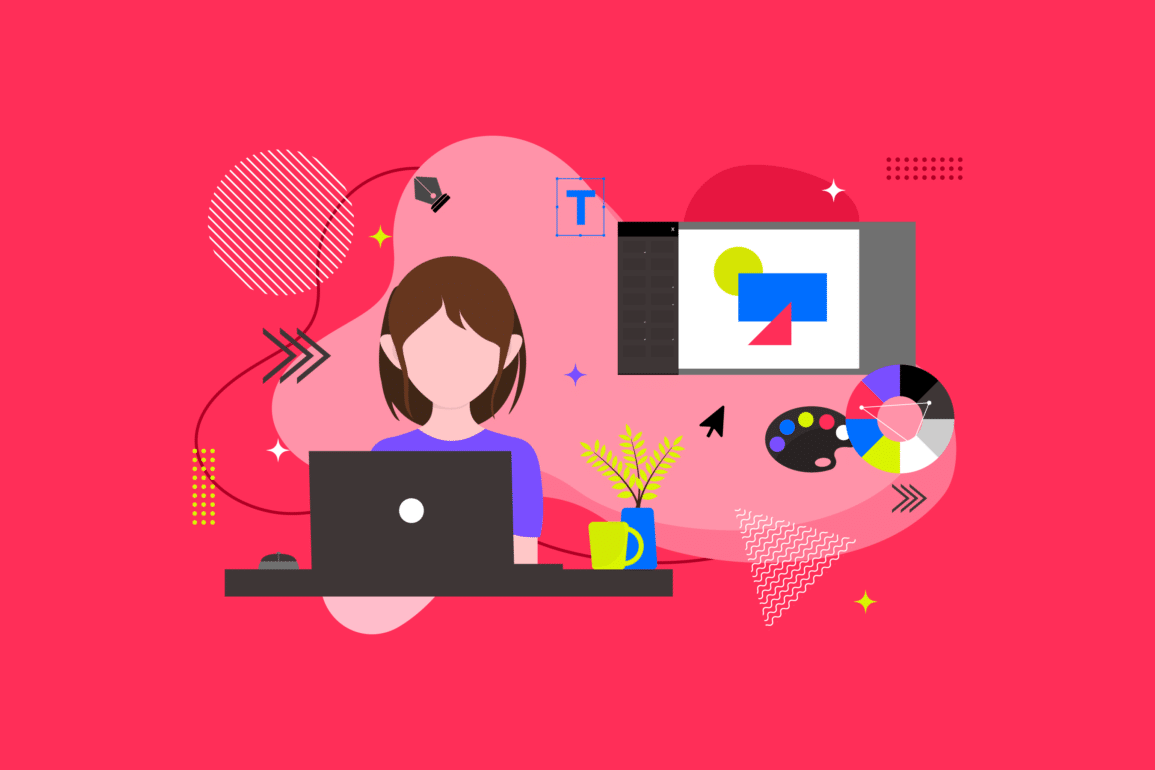 What kind of graphic design skills do you think are necessary for a career in design? Most people assume the skills of a graphic designer revolve entirely around artistic ability. However, there's a lot more to graphic design than most people realize.
From understanding how to navigate complex tools like Adobe Photoshop, to being able to communicate complex ideas to clients and team members, graphic designers are multi-talented professionals. These experts need to know a lot more than simply how to create a logo.
Today, we're going to be looking at some of the most essential skills needed to be a graphic designer. This guide should help if you're looking to start a career in graphic design, or if you're planning on hiring a graphics expert and need ideas of interview questions for hiring a graphic designer.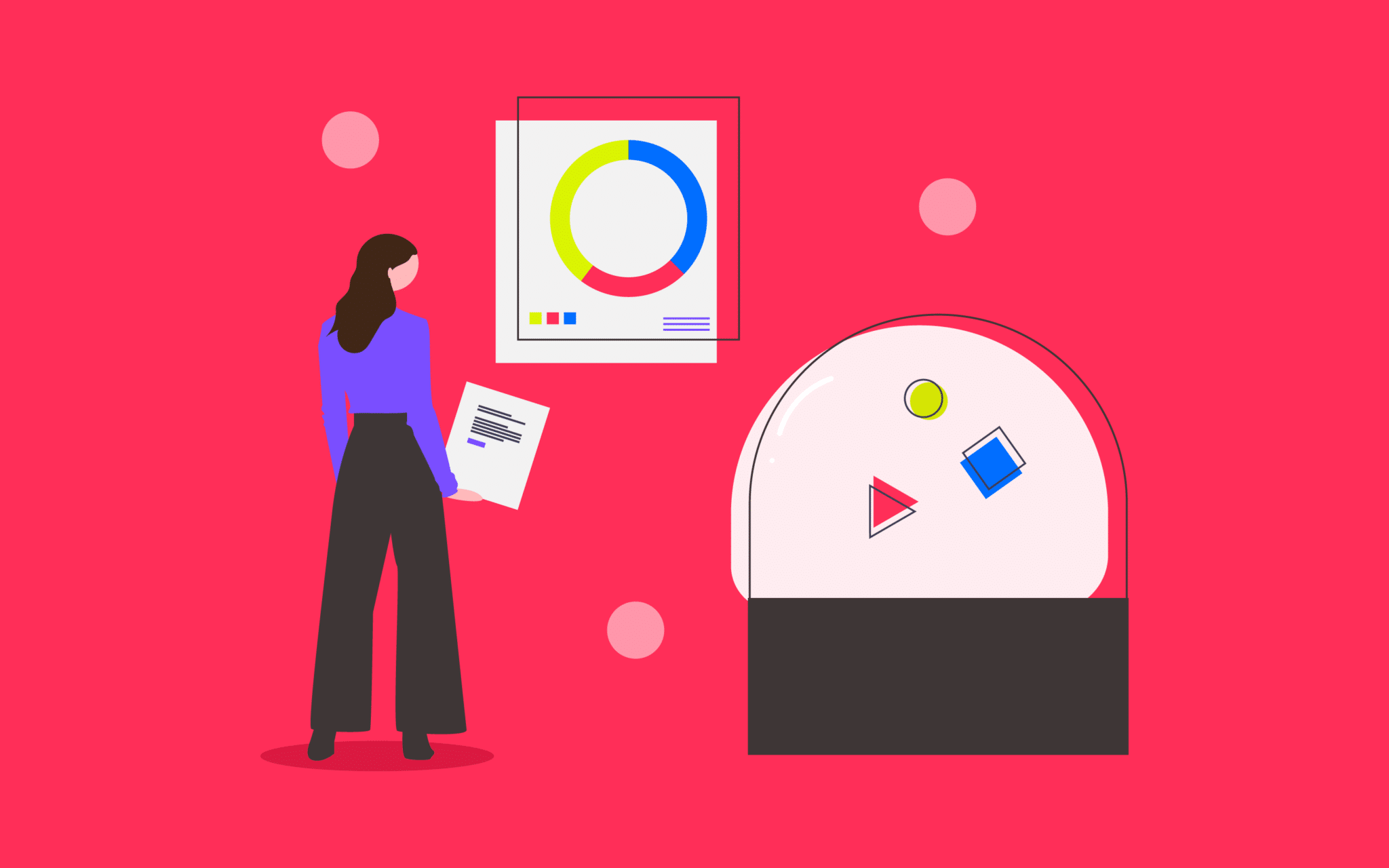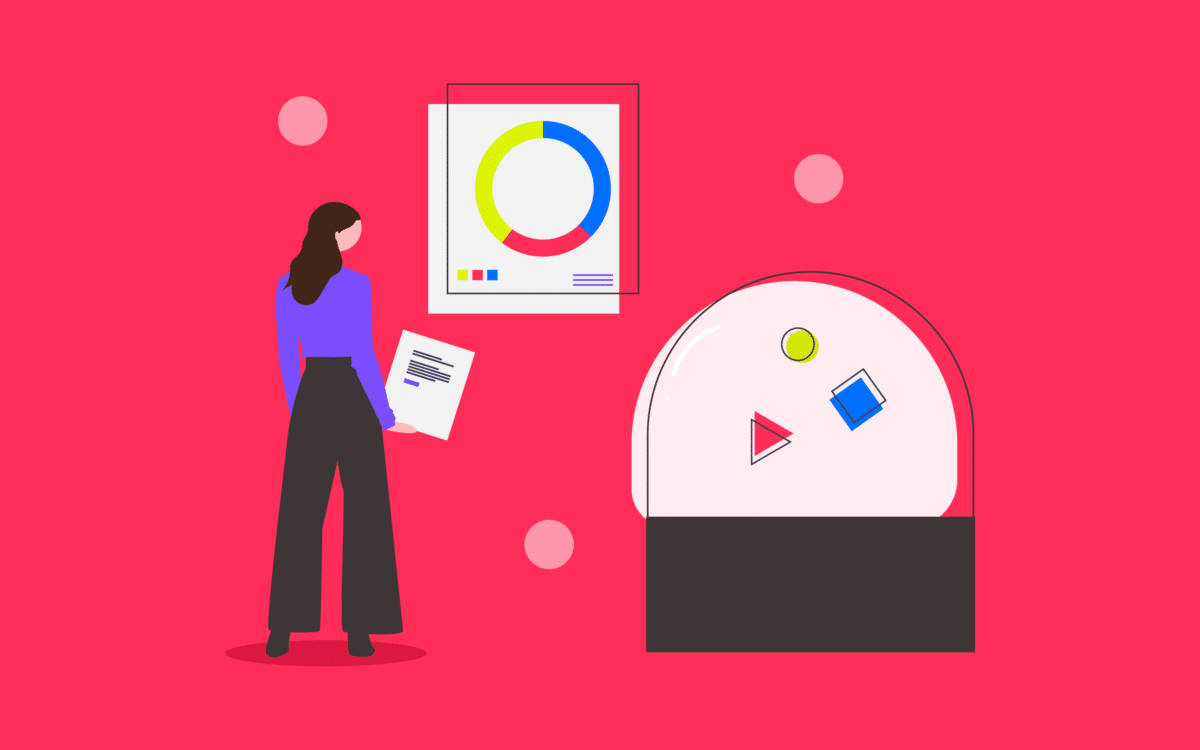 Skills needed for graphic design: Soft skills
Graphic design skills, for the purpose of this article, is a term we'll refer to use to any ability or talent required for success in graphic design. These talents aren't limited to Adobe proficiency, or technical knowledge.
Like most professionals, graphic designers also need to harness and hone a number of non-technical skills, from communication to creativity.
As graphic design jobs become more diverse, spanning into fields like extended reality, app design, and icon creation, soft skills are the abilities which transcend all job roles.
Here are some of the most essential skills of a graphic designer in the "non-technical" segment:
Creativity
Perhaps the most obvious demand for a graphic designer is creativity. These professionals need to constantly come up with new, fresh ideas, adjusted to the needs of each client. You'll need to provide your clients with a range of different examples and iterations of your design.
Most importantly, you'll also have to learn how to translate what your customer needs into a simple image.
Creativity is something many would-be designers are born with, but it's also something you can cultivate and nurture. A creative mindset is often honed through practice and discovery. Reading graphic design books will also offer a form of inspiration.
Communication
Communication skills are required in almost every job these days. As a graphic designer, you'll need to be able to communicate your ideas to your target customer, and converse with them about their expectations before you design anything.
Good communication will ensure you're not making expensive mistakes or wasting your time on designs which don't fit the brief.
In today's increasingly digital landscape, you'll need to master communication in a range of mediums, from email and instant messaging, to phone calls and video conversations. The best graphic designers are clear with their language, easy to understand, and friendly.
Strategy
Like communication, strategy is an important skill for many roles, but it's particularly important for designers. After communicating with your customers, you'll need to develop a plan for how you're going to approach your design brief.
You'll need to consider each step, from market research, to bringing brainstormed ideas to your clients.
Part of strategy will also be learning how to use your time effectively. Many graphic designers are constantly juggling various projects at once. This means knowing how to arrange your schedule is essential.
You'll need to be proficient with your organisational skills, deadline management, and even prioritization. As your position as a graphic designer develops, you may also need to learn how to delegate tasks.
Problem solving
To some extent, problem-solving skills fall under the creativity banner for graphic design. However, problem-solving is so essential, we thought it deserved its own place on our graphic design skills list.
Remember, you're going to be receiving briefs from clients who want you to solve problems with their branding or image.
It's up to you to think about how you're going to deliver the right results for your customers, and what you're going to do if they don't agree with your solution. You'll need to constantly revise to meet with client expectations and learn how to respond to feedback.
Ideation
The concept of ideation is crucial to the skills of a graphic designer. Ideation refers to the formation of concepts or ideas. In graphic design, it's all about generating and communicating visual concepts.
There are a lot of factors involved in ideation, including research, which helps to inform your decision making and design direction.
Following research, you can begin "idea generation" which may involve brainstorming and mind-mapping to combine various concepts and ideas. You'll then need to evaluate the ideas you've created and determine what works and what doesn't for your client.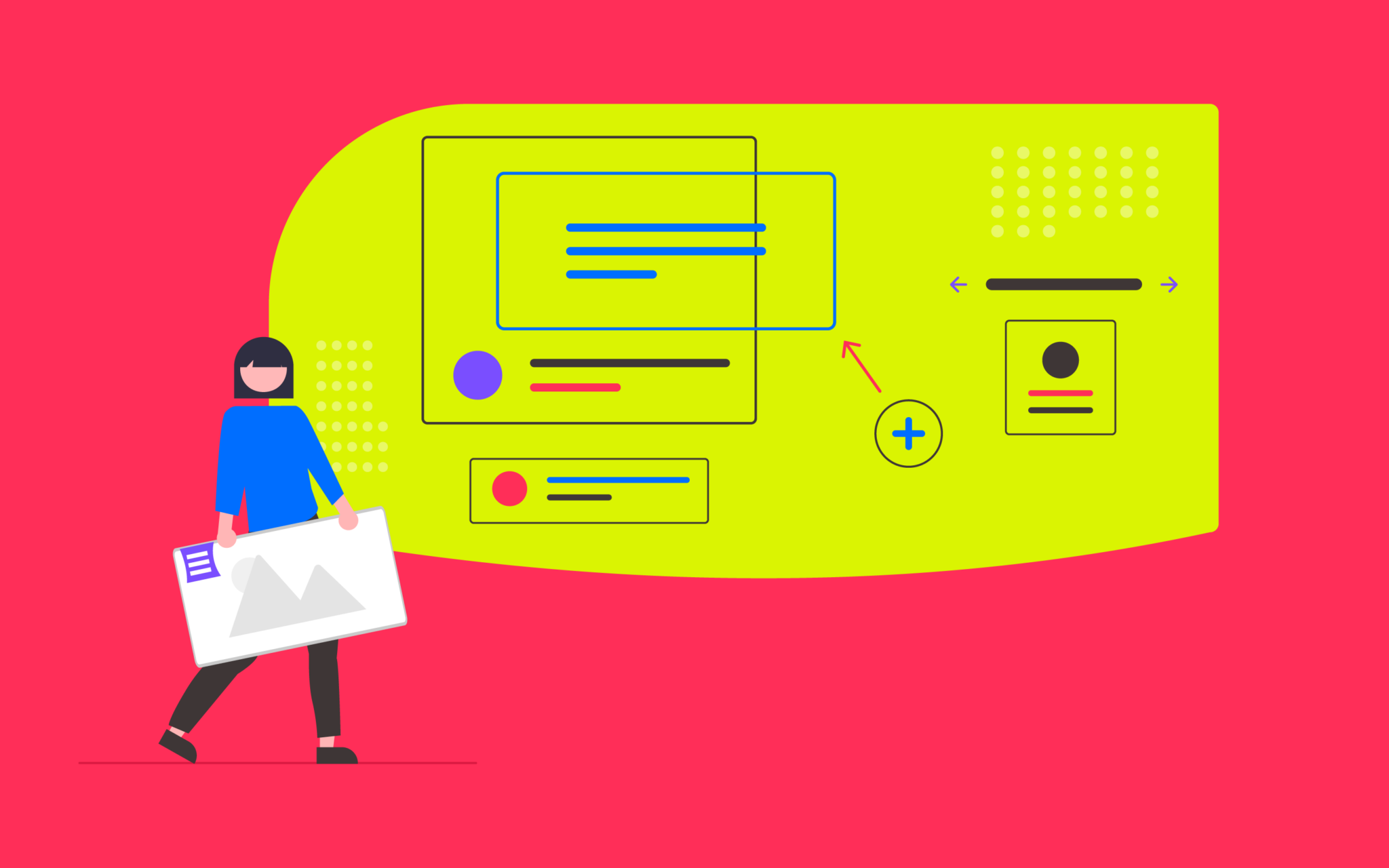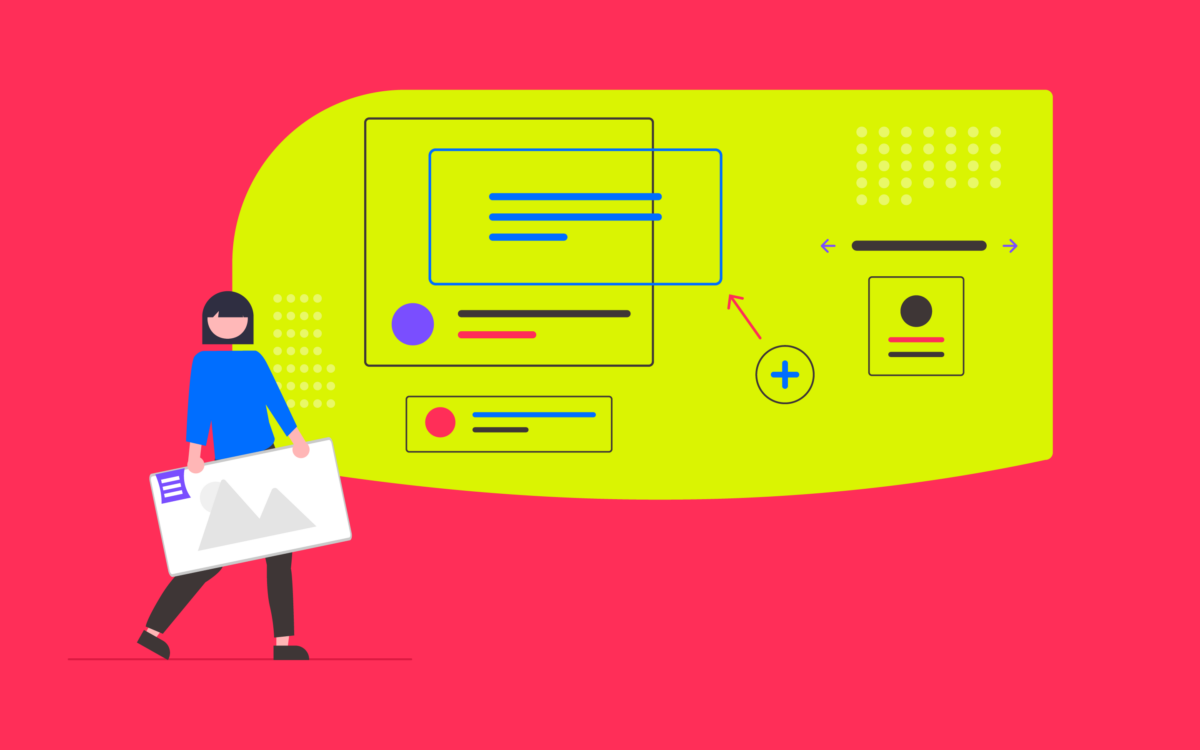 Crucial skills for graphic design: Design basics
Once you nail the soft skills above, you can begin to work on some of the more specific skills of a graphic designer – starting with basic design principles. Design basics are usually the things you'll learn during your time at college or university, when you're working on your portfolio.
Design principles
Design principles are the tools you'll use in everything from website to logo design.
These are the foundations of graphic design, such as:
Alignment: How you combine images or components.
Repetition: Strengthening a design by repeating certain elements.
Contrast: Creating emphasis with visual differences.
Hierarchy: Organizing visual elements on a page or asset.
Balance: Creating stability and structure in your designs.
These five design principles will help you to create components both visually appealing, and appropriately structured. When used in synergy, design principles boost user experience, and enhance the success of your design.
Presentation
Graphic designers spend a lot of time presenting. You'll need to showcase your initial ideas and explain why they're ideal for your client. You'll also have to demonstrate various versions of your design, and how you've adapted them to suit the feedback provided by your client.
One of the aspects of presentation you'll need to be comfortable with is building moodboards. A moodboard is essential a collection of visual material you can use to develop a better understanding of a client, target audience, or competition.
These boards are excellent for driving your decisions around things like color and typography, and they can help to confirm you're on the same page as your client.
You'll also need to learn to use:
User personas and profiles to highlight a target audience.
Competitor analysis and reviews.
Audits of existing brand assets.
Presentations via PowerPoint and video.
Thumbnails showing your rough ideas.
Typography and typesetting
The use of typography and fonts is essential in graphic design. Whether you're creating a website or building a logo, you'll need to understand how various forms of fonts and type work together. You'll also need a basic knowledge of how each font type influences the way customers feel.
Typography as a skill refers to anything that involves choosing the right font for a project. This could include concepts like kerning and leading, as well as knowledge about font legibility. Remember, good typography evokes important feelings and ideas in an audience, while bad type can be jarring and distracting.
Some graphic designers decide to focus their entire career around the concept of typography. There are specialists who work exclusively for companies to help them create the various fonts they use. This kind of skill can be very useful if you're going into logo design too.
Digital design
Digital design refers to a kind of graphic design strategy many experts pursue today. With "digital" design, you create everything from user interfaces for websites, to logos for apps, and even animations. Digital design is one of the most exciting parts of the graphic design industry right now.
Typically, digital design splits into two fields: UX and UI. With UI, you concentrate on user interfaces – how a digital asset looks. With UX, you concentrate on usability – how the design works and how people can interact with it.
For designers and creators, it's important to know why usability testing is important. After all, you'll need to ensure the people accessing your apps, websites, and other creations have the best possible experience. A good level of usability is essential to driving user satisfaction.
It's also important, however, to look at "UI", or how your customers are going to interact with the assets you design.
As a digital graphic designer, you'll spend most of your time working with programs to create and refine digital assets. You may even learn how to use various website builders so you can implement your designs directly into a website.
Digital design is becoming increasingly advanced in today's complex world, with everything from 3D design to virtual creations to think about.
Print design
Print design still involves a lot of work with programs and software solutions. However, with print design, your focus is more on developing creations for the offline world. Think wayfinding signs for a company's office, or banners for a tradeshow.
You can also create things like posters, magazines, leaflets, and even business cards.
There are some major differences between digital and print design to be aware of. For instance, there are certain technicalities involved in making sure you can get a design ready to be printed.
You'll need to know all the kinds of printing options available, what kind of color systems you're going to be using (PMS: Pantone Matching System or CMYK: Cyan, Magenta, Yellow, Key).
Designing for print also means you need to know about paper and other materials used for the creation of your design. For example, you'll need to know how different inks will work on certain kinds of paper, and what kind of sizing is best for your printed assets.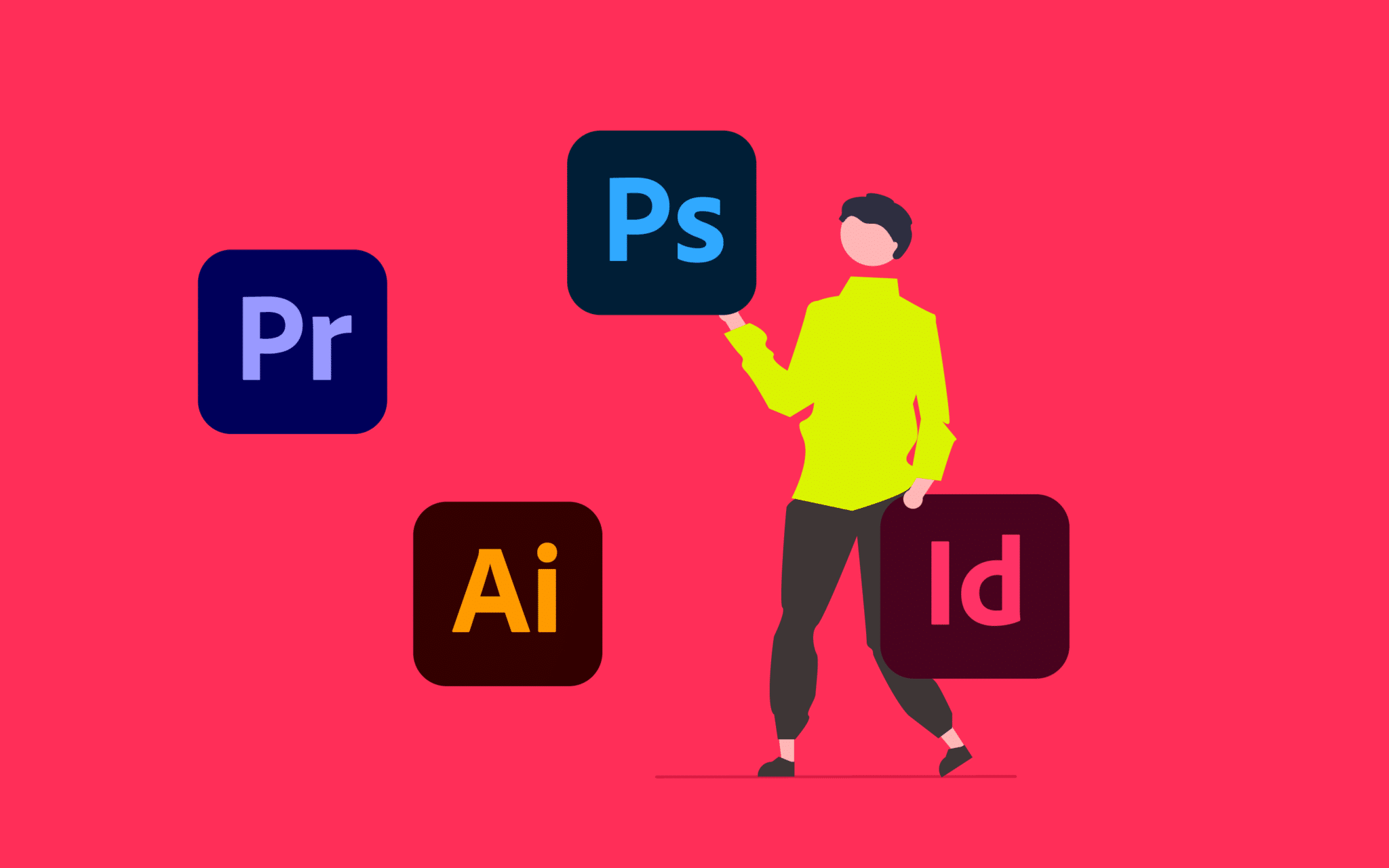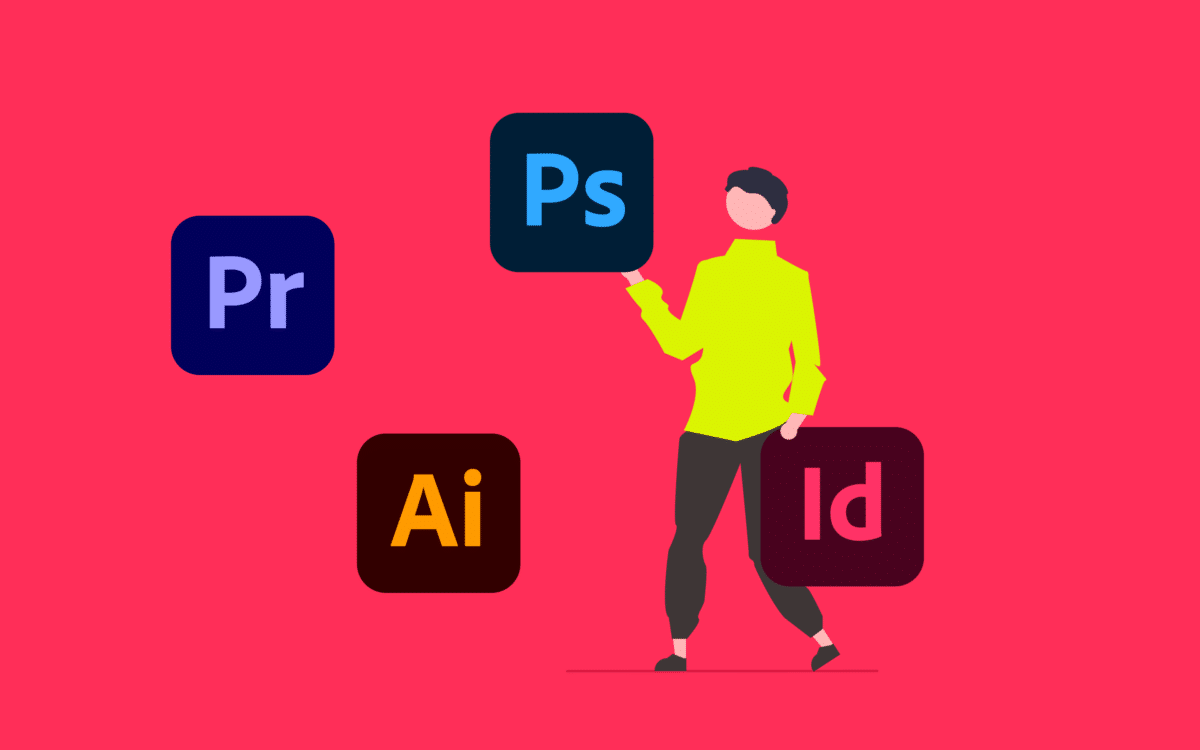 Graphic design skills list: Technical skills
When it comes to things every graphic designer should know, using certain tools will always be high on the list. The exact tools you use in your career will depend on a number of things, including the kind of design you're going to specialize in, and the trends of the marketplace.
You might even find you prefer to use some tools over others the more you expose yourself to different options. As a graphic designer, you'll find yourself using everything from Sketch to Adobe Illustrator.
Most designers will learn the basics of how to use essential tools when they're developing their skills in college or university.
For the most part, you'll need an understanding of:
Adobe InDesign
Ultimately, throughout the course of their careers, most graphic designers will work their way through the majority of the Adobe Creative Cloud. While there are other design tools out there, Adobe's offerings are usually considered the industry standard for amazing design iteration.
Adobe InDesign is one of the fundamental tools accessed by a huge range of graphic designers. Though this technology has been around for a number of years now, it's still one of the top typesetting and publishing programs in the world.
InDesign can create everything from flyers and posters, to magazines, books, and a host of other printed materials. You can also use this technology to learn more about various things like formatting and hierarchy in design.
Adobe Photoshop
Easily the most popular tool for graphic design in the modern world, Adobe Photoshop is another essential part of the Creative Cloud, and something you'll begin learning to use from the moment you begin your journey into graphic design.
Photoshop was released more than 30 years ago, in 1990, but it's still the number one tool for graphic design professionals and agencies today.
Though technically a "photo editing" tool, Photoshop can do a lot more than simply editing photos. As a designer, you'll learn how to use this technology for modifying graphics and editing designs in a host of different ways.
You can add pixels and remove elements from photos, and even change the colors of entire visual creations.
Photoshop is something you'll work with when you're making images for a website, creating marketing campaigns for your clients, or even just building logos. You can also use the same technology to overlay text onto images for brochures and leaflets.
The possibilities are endless, particularly as Photoshop continues to evolve.
Adobe Illustrator
The third of the most essential tool in the Creative Cloud, Adobe Illustrator is another must-have solution for designers in the digital world. This vector graphics editor was actually released in 1987, making it one of the older solutions on the market.
With vector graphics, you don't work with pixels, but paths, making it easier to scale your creations.
Although, like most Adobe solutions, Illustrator can take a while to learn, it's a solid tool for your graphic design career. Despite the name, you also don't need a lot of artistic (drawing) skills to use Illustrator.
You can create a range of illustrations, diagrams, and logos in different sizes without having to sketch anything.
Notably, aside from learning how to use all of these Adobe tools individually, you can also discover how to use them together to create more complex designs. The file types in the ecosystem can be opened and accessed in each other program.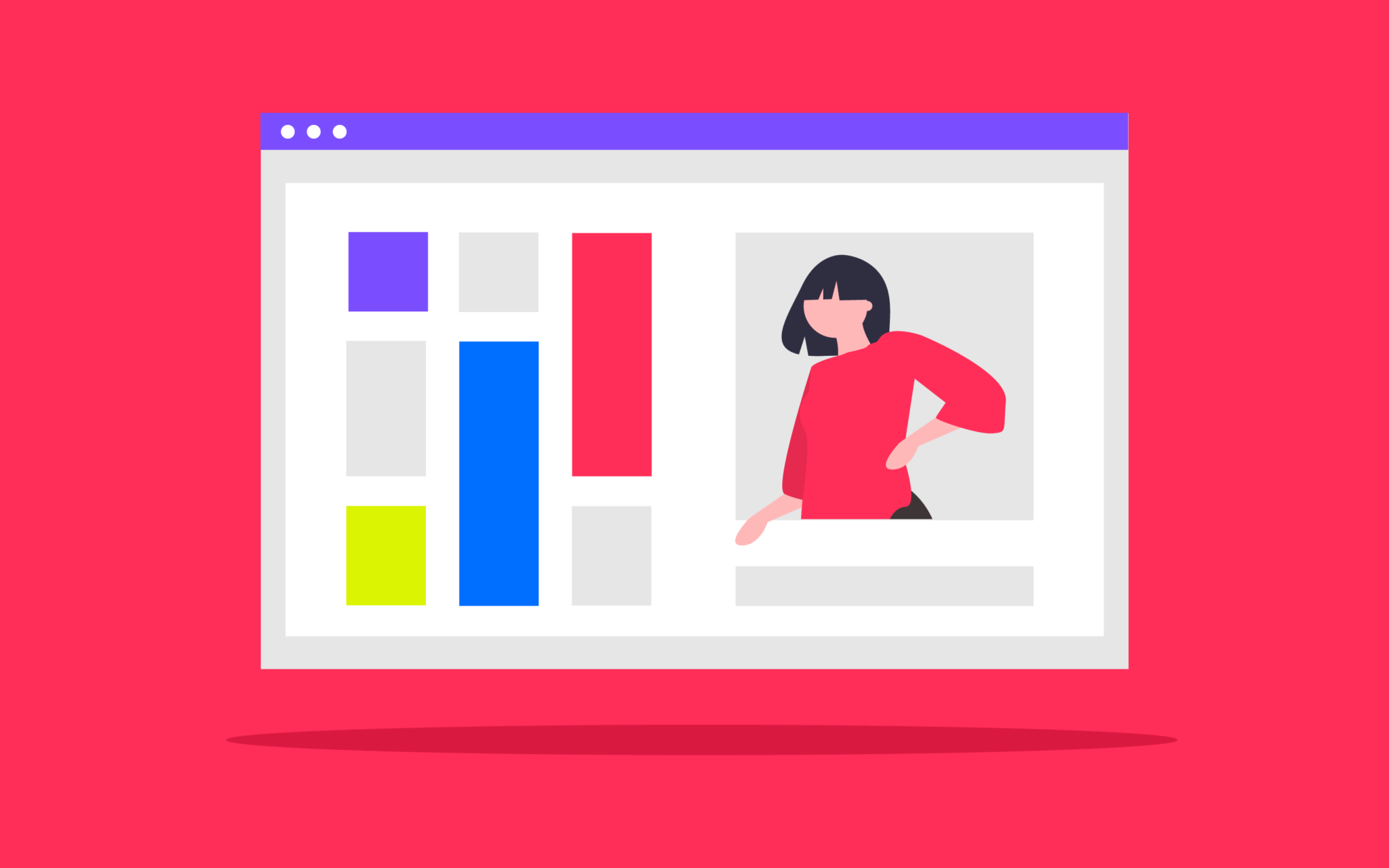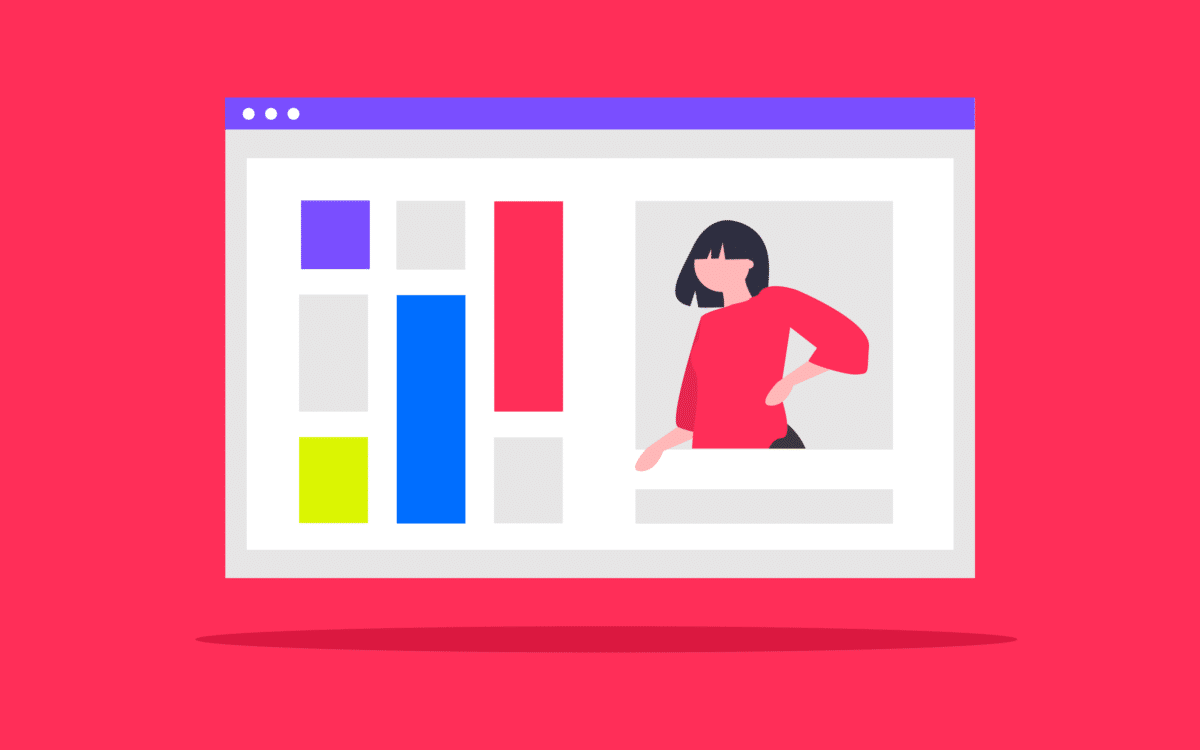 What a graphic designer must know: Branding
Finally, when it comes to understanding what qualities and skills a graphic designer should have, branding and portfolio management are essential too.
Branding isn't just about logo creation, it's a key part of graphic design which involves understanding the emotional impact companies want to make on their consumers.
With successful branding, you can bring a company's ideas to life like never before, using a combination of typography, colors, logos, and illustrations to build everything from websites to marketing campaigns.
Graphic designers often work hand-in-hand with companies to create comprehensive brand guidelines, which outline the entire visual identity of the company.
Knowing the basics of branding will also help when it comes to attracting clients to your company or agency. You'll need to be able to implement personal branding techniques to your own identity, so you can stand out online.
This will include not only designing your own website (or portfolio), logo, business cards, and other assets, but deciding on a "tone of voice" too.
Portfolio management
Outside of branding, graphic designers also need to improve their chances of success in this competitive environment, by working consistently on their portfolio.
While you might still show your skills for graphic design through a resume, you'll need a comprehensive portfolio to highlight what you can do in a more engaging and interactive way.
Your portfolio is essentially a collection of "examples" of your work, which you use when pitching to clients and building brand identity. There are certain elements of portfolio management you'll need to learn.
Things like how to correctly lay out your examples, what information to include, and what kind of social media skills you'll need to harness.
Although there are many elements to portfolio management you'll learn as you go, designers will need to focus primarily on making themselves stand out among a crowd of other, similar professionals.
Remember, you'll need to update your portfolio regularly to ensure you're presenting a clear and relevant image of your brand.
What are the essential traits of a successful graphic designer?
Graphic designers and artists create "graphic" elements for use in a host of media products, from posters and websites, to leaflets and signage.
Typical activities of a graphic designer can include everything from communicating with clients to determine their requirements, to managing client proposals as part of a team.
You can also:
Work with clients and offer them consultations and guidance on design.
Develop concepts, layouts, and graphics for digital assets.
Determine size and the arrangement of copy and illustrative material.
Review final layouts and suggest improvements.
Working with external printers and partners.
As a designer you'll be able to work in a wide range of different environments, with minimal training and qualifications required.
Although a degree in graphic design is helpful, the most important thing will be your experience, and your ability to show traits like:
Excellent creativity and innovation.
Accuracy and attention to detail.
Excellent time management and organizational skills.
Awareness of the latest trends.
Fantastic IT skills.
The exact traits and skills you need will usually depend on the kind of company you choose to work for. The demands on a graphic designer working with the packaging industry, or newspaper publishers will likely be different to those required for advertising or branding agencies.
Honing your graphic design skills
Graphic design skills are evolving as the graphic landscape continues to transform. The best thing you can do if you're planning on becoming a graphic designer is stay on the cutting edge of the marketplace.
There are countless online courses and webinars available today which cater to graphic designers who want to develop their knowledge of the industry. You can also sign up for courses in the traditional educational landscape.
Although courses and webinars will enhance your skills, it's also worth noting the best way to work on your abilities as a graphic designer, is to get as much experience as you can.
Volunteering for projects or working on your own branding elements can help to enhance your skills and provide you with a better portfolio to show future clients.
Fabrik: A branding agency for our times.