Company Branding
The premier graphic design studio in London
Forged in the creative fires of the bustling capital, Fabrik is a leading graphic design studio in London, committed to bringing your brand vision to life.
Welcome to the premier graphic design studio in London. With the help of our passionate team of branding experts, startups, small businesses, and large enterprises find new ways to inspire their audiences.
Discover how our creative studio works with your team to elevate your marketing strategy, unlock the power of your brand, and leave a lasting impact on your industry.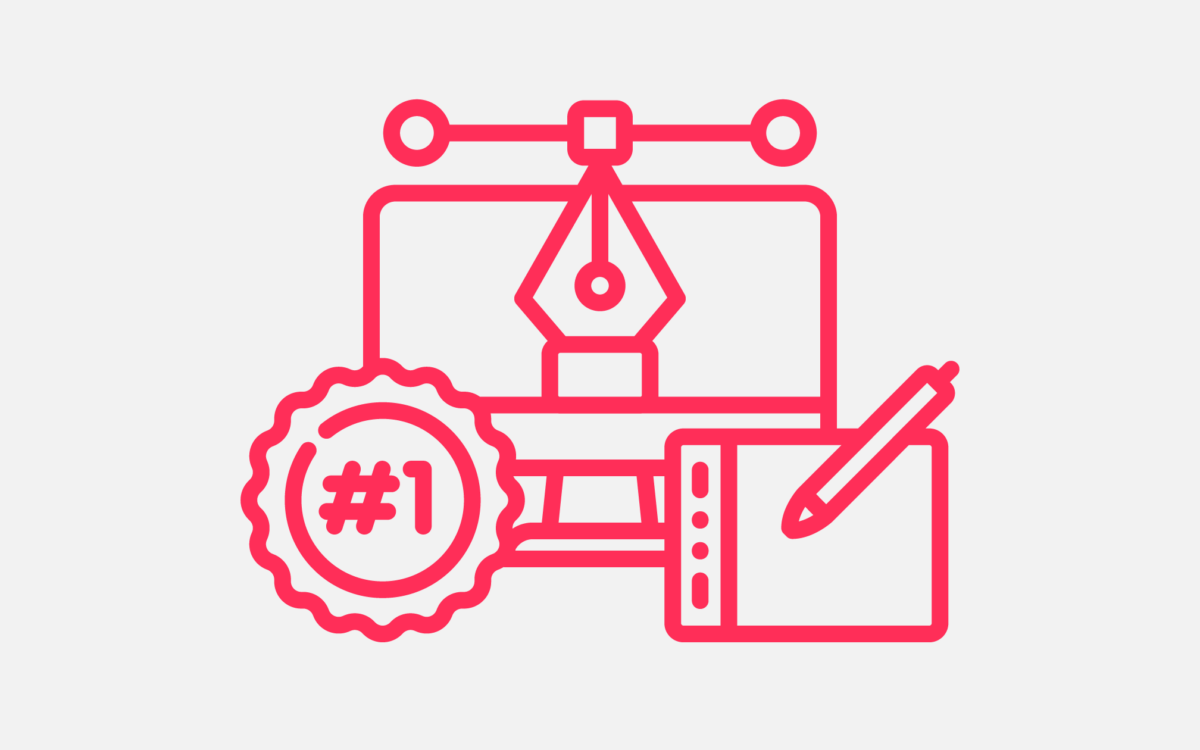 A leading graphic design studio in London
London has nurtured innovation for centuries as a melting pot of art, culture, and business. Countless London graphic design studios have emerged to share their insights and expertise with growing brands over the years.
So, why choose us?
At Fabrik, our unique ethos sets us apart. Our team of designers are trendsetters and strategic gurus blended into one. Working across various industries, we commit to fully understanding the unique needs of every business to ensure long-lasting success.
We're more than just aesthetic enthusiasts; we're perfectionists. From our graphic design studio in London, we embark on a journey of exploration with every client.
We'll dive deep into the intricacies of your brand story, mission and vision, learn the preferences of your target audience, and infuse your company with all the elements of a powerful brand.
Whatever your needs, we'll ensure your visual identity speaks volumes, with design services tailored specifically to you.
What sets our graphic design studio apart?
To us, earning the title of the "best graphic design studio in London" means delivering something truly incredible. We're not a run-of-the-mill design agency; we're masters of brand strategy, naming and branding.
We work as partners for our clients, delivering a unique blend of:
Expertise and experience
We've learned a thing or two with numerous years of experience behind us. We've explored the unique nuances of every industry, watched trends come and go, and we've put every best practice to the test. Our proven strategic process delivers results no matter how the landscape changes.
Bespoke services
Your brand and your target audience are unique. Why should your design services be any different? Our branding agency works with you to create the assets that support your distinct brand story. We ensure every project captures the essence and magic of your brand.
Collaborative processes
True creativity blossoms from the seeds of collaboration. At our graphic design studio in London, you'll find a space committed to shared visions and partnership. Our team members become extensions of your organisation, offering guidance and support every step of the way.
Technological edge
Whether you're working with us on a new company name, a strategic plan, a new logo, or an entire visual identity, you can rest assured we'll always leverage the best resources. We work with cutting-edge technology and proven methodologies to ensure you stay one step ahead of the competition.
Artistic spirit
The capital's vast cultural reservoir nourishes graphic design studios in London. With endless sources of inspiration to tap into, our creative solutions are brimming with unbridled spirit. Our passion and appreciation of the design world is infused into everything we do.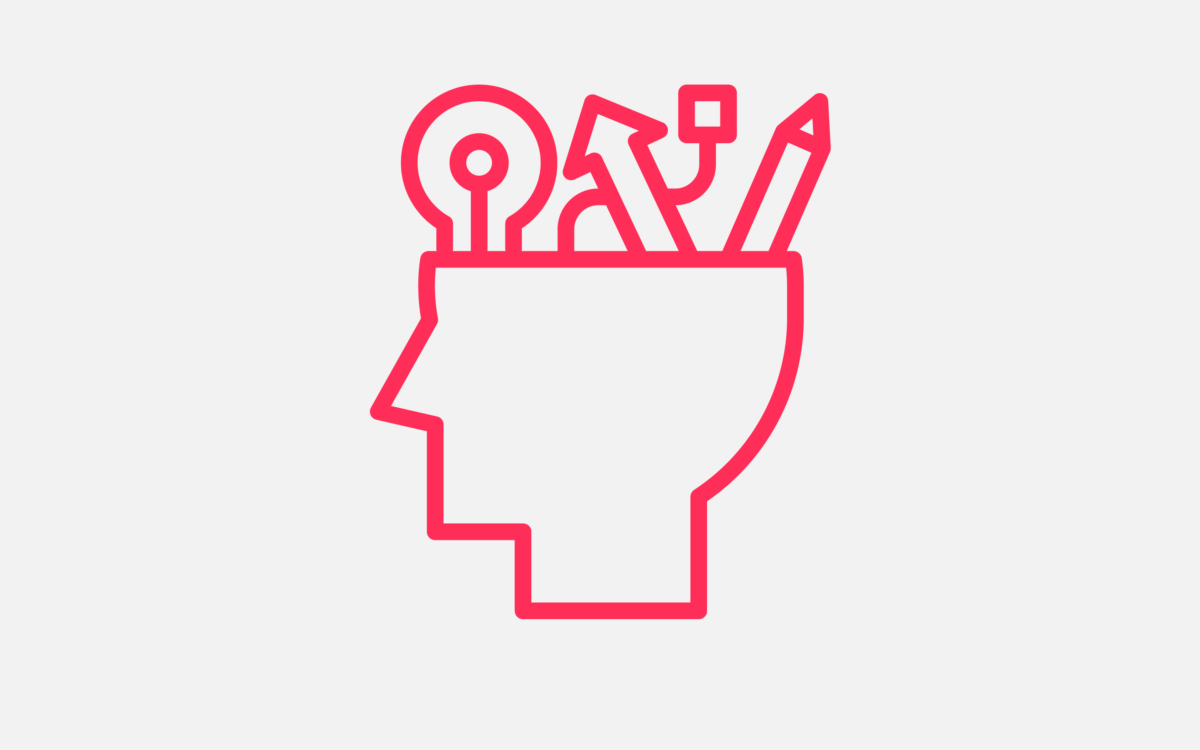 A holistic graphic design studio in London
Fabrik is more than just your average graphic design studio.
We're an end-to-end branding partner, ready to help you discover your brand identity, implement the ultimate strategy, and connect with your target audience.
Our services span every aspect of the branding world, including:
Brand naming
Your company deserves an unforgettable identity. Your name is a crucial cornerstone of your brand essence and often the first thing your customers will connect with. Using comprehensive research and linguistic creativity, our small team of naming experts will help you find the perfect name.
Logo design
Logos are more than just an abstract mark. They're a symbol of your brand promise. Our creative team understands how to distil the elements of your brand into something that resonates with your audience. We'll ensure your logo is impactful, timeless, and unique.
Traditional media
In the tactile world of print, we know every touchpoint is crucial. Whether you're trying to stand out in the retail sector or bolster your non-profit organisation, we're here to help. From brochure design to offline campaigns, we'll help your brand leave its mark.
Digital design
The ever-evolving digital world is brimming with noise. Great design cuts through the clutter, helping you resonate with your target audience. We can work with you on UX design, digital marketing campaigns, and comprehensive frameworks for your new website.
Brand strategy
A brand is more than just its visual identity. We can work with you from our graphic design studio in London to uncover every unique element of your brand. We sculpt compelling branding strategies and guidelines and help you make the most of every creative idea.
Get the ultimate brand with Fabrik
For years, the team at Fabrik have helped shape the identity of countless growing and established brands. Our portfolio speaks for itself, highlighting our commitment to excellence.
Every line we draw, every hue we choose, is backed by strategy and purpose. We're not just another graphic design studio in London; we're a company with a mission.
Blending art and science, our team will help you bring your company's narrative to life in a way that resonates with customers, staff and stakeholders year after year.
Every brand finds new opportunities here at Fabrik, from fledgling startups to industry giants. Now it's your turn. Are you ready to seize the opportunity an unforgettable visual identity provides?
Reach out to Fabrik today and discover what we can do for you.
Tell us about you We dig deep to discover tangible benefits at your brand's heart. We then use insights and ideas to build your brand and shape your reputation. But we always start with a simple question: what do you need?