At Fabrik, we're pretty devoted to the idea that branding is a crucial aspect of success. Take a moment to think about some of the biggest companies around the world today, from those golden arches at McDonalds, to the Apple icon. Brands have become a fundamental part of our environment.
Up until recently, the average person saw "brand identities" as something exclusive to the business world. However, in recent generations, we've begun to learn that almost anything can have a brand, from celebrities, to political parties. The increasingly inter-connected world that we live in has ensured that we're more aware of the personal attributes and reputation that each person has, which come together to create personal branding.
Just like a household name brand, you'll have specific attributes that define you. There'll be descriptors that people associate with you, and things that you think about yourself. Effective personal branding isn't about putting on a show, it's about cultivating the right perceptions – just like in professional branding.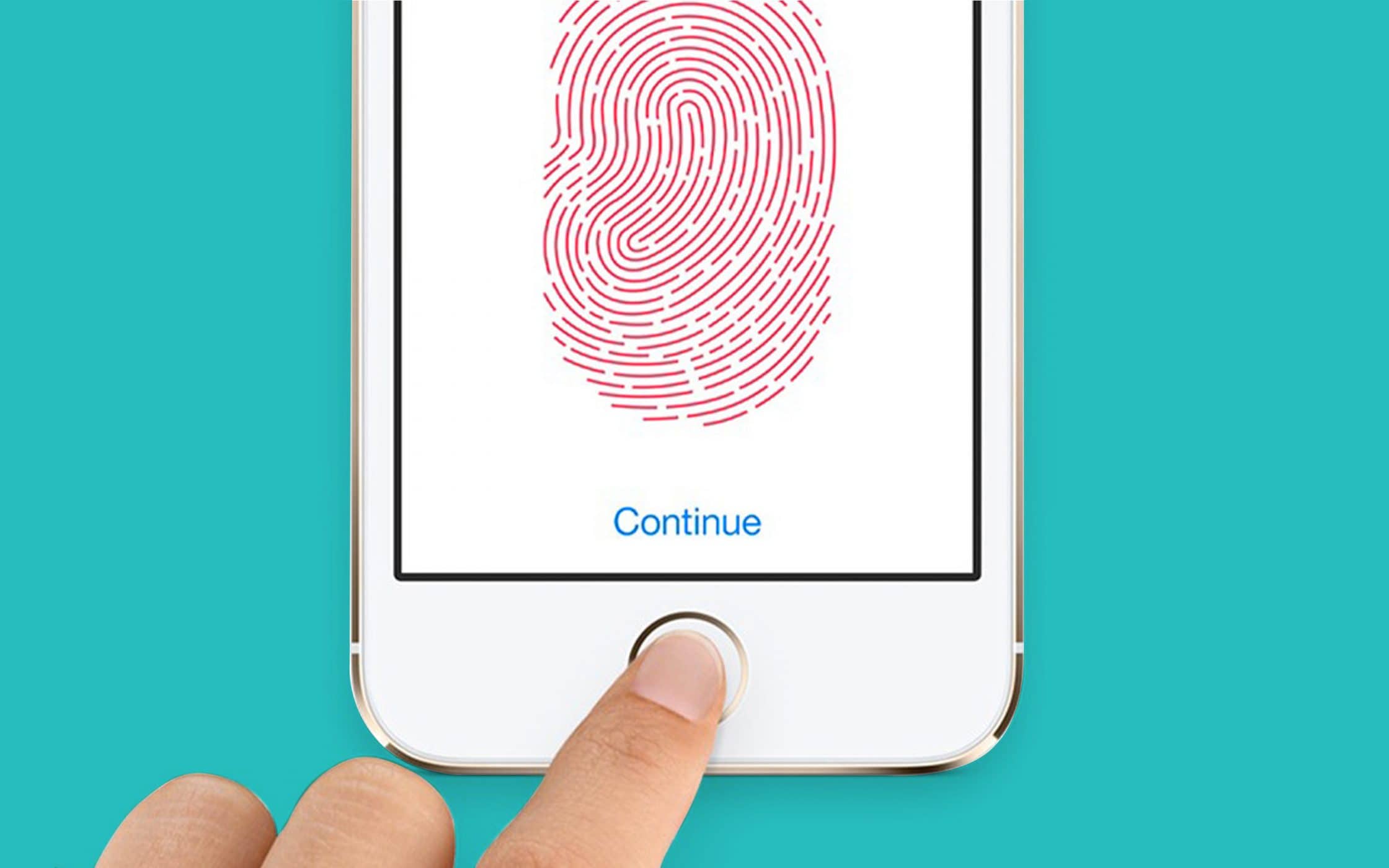 Here's the deal…
In fact, in today's competitive environment, building a personal brand as an up-and-coming professional, is just as important as building a company brand. For some industries, your personal brand might even be more important than you think. After all, modern consumers want to hear the story behind the founders. They want to relate to the people they're buying from, by hearing about their struggles, failures, and successes.
This focus on "storytelling", has meant that professionals need to start putting themselves out there. Branding and marketing yourself, is just as crucial as having a strategy for your business. Here, we're going to answer the question "What is personal branding?" as well as offering examples, tips, and guidance to craft your very own brand.
What is personal branding?
So, what is personal branding?
Defining the word "brand" is something that we seem to do quite frequently here at Fabrik. Part of the reason for that is that a lot of companies still think that "brand", and "logo" mean the same thing.
However, the truth is that a brand is anything, from your name, to your tone of voice, your reputation, your manifesto, the symbols you use, and so much more – that separate you from the crowd. Your brand is what makes you unique – it's the thing that ensures you'll always be valuable, no matter how many other companies try to copy your ideas, or products.
Branding on a business level is common. In fact, it's something that you see every day. However, today, branding is becoming just as much of a crucial thing for people on a personal level too. After all, while people turn to companies to make purchases, it's the people behind those companies that prompt consumers to fall in love with a brand.
The term "personal branding" was coined back in 1997, by a man called Tom Peters. Peters told us that no matter what industry we work in, or where we live, we're all CEOs of our own personal brand, and that means that we must market ourselves just as vigorously as any product or service.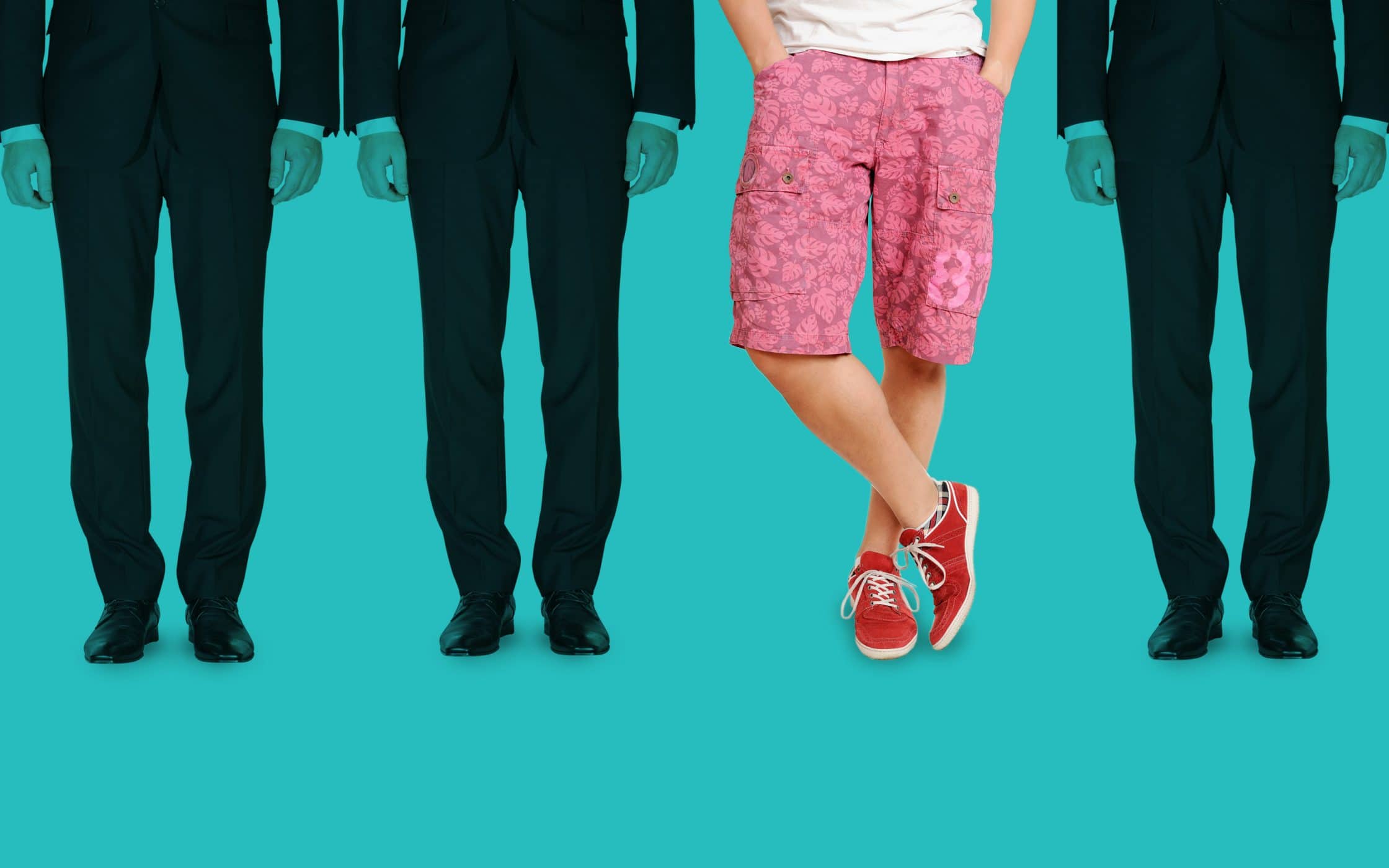 So, what does a template for personal branding look like?
We're going to give you a few personal branding examples further into this article, but for now, let's cover the basics of what personal branding involves:
1. The development of a platform
You can't advertise your personal brand without a platform. The way that you showcase yourself is up to you. You might need a website that includes your name, social media accounts where you can interact with fans, and other solutions that you use to market yourself.
2. A focus on strengths and value
Like marketing a business, marketing yourself begins with an understanding of your own personal strengths. Think about what makes you different to the millions of other people in this great wide world.
When working on your resume with a tool like Skillhub, what kind of abilities would you want to draw attention to first? What are you most proud of?
3. Becoming an authority
Once you've figured out your strengths and value, perfect them. Learn more, grow, and absorb so that you can share your knowledge with others. Show your authority through videos, blog posts, and social medial – both online and offline.
4. Setting your priorities
The purpose of branding is to move you towards a set goal. In the case of business branding, that goal is usually to develop a loyal following of customers, make more sales, and increase profits. When it comes to asking yourself "what is personal branding?" you'll need to think about the goals and ambitions you want to achieve. Setting your priorities will guide your actions and decisions when building your brand.
5. Being yourself
We know, this sounds like something you'd see on a motivational poster, but one of the most important elements of personal branding, is that you need to "Be yourself". In other areas of branding, you might check out what other people are doing for inspiration. However, in personal branding, you don't have to follow the crowd. In fact, the more you draw focus to your uniqueness, the more successful you're likely to be.
After a little bit of research and brainstorming, you should be ready to design your own persona for your brand. Like business personas, your personal brand persona will help you to understand and even market the unique elements of your brand. You can create your persona by:
Identifying your personality: Emotional appeal counts in today's environment. Figure out what your personality is, and how people can connect with you emotionally. Maybe you have a wicked sense of humour, are super-organised, or have a charming sense of determination.
Describing yourself: Who are you? Answering this question can be a lot tougher than you'd think. However, when it comes to building your personal brand, you need to ask yourself what you do, and why people like you.
Identifying your value: Finally, what can you give people that others can't? What makes you so special? There has to be something about you that sets you apart from the crowd.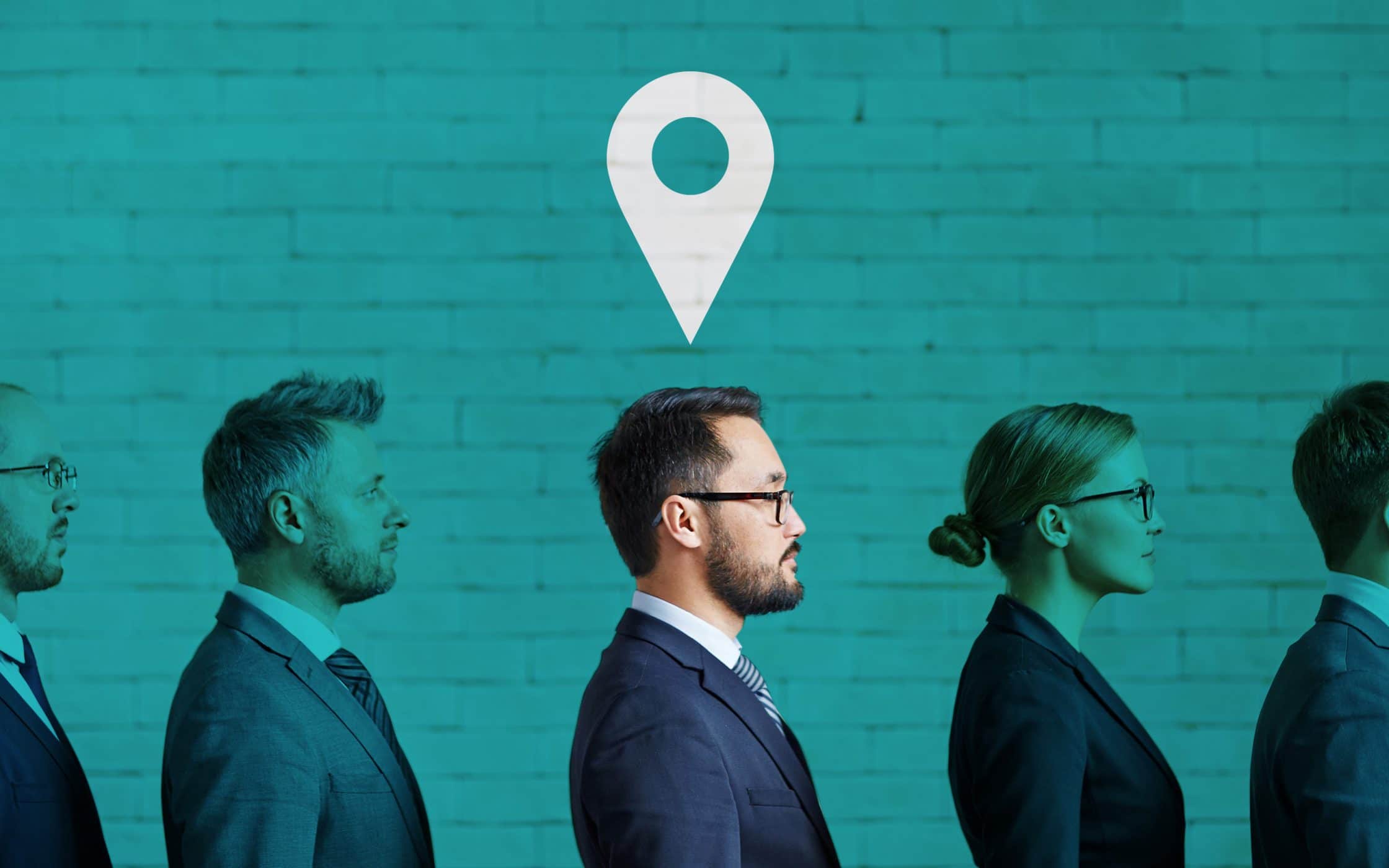 The value of personal branding
So, we've started to answer the question: "What is personal branding?" But, at this stage, you might be wondering why the concept matters so much to begin with. What are the benefits in performing a personal audit and going on a journey of branded self-discovery?
The simple answer is that personal brands should be something that's important to everyone. They're not only meant for entrepreneurs that own their own business, but also for anyone who wants to stand out among a stack of resumes too.
As with any kind of branding, if you don't put time and effort into developing your own personal branding, other people will do it for you. Creating a personal brand, is a proactive way of controlling how you develop your career, your business, and how you're perceived in the marketplace too. That's why strong personal brands are often seen as magnets for opportunity.
In other words, the answer to "What is personal branding" could be: "The thing that shows people you're the only solution to their problem." It's a way of showing that you're not just better than the other people out there, you're "the" answer to a specific problem.
According to a consumer survey by Nielson, only about 33% of consumers trust messages from a brand, while around 90% trust messages from a "person" they know. That means, for business owners, you stand a much better chance of winning the trust of your customers if you bond with them as an individual, before you start building a brand reputation.
When you learn how to use it properly, personal branding:
Creates trust: Explaining the story behind who you are and what you do – the things that drive and motivate you. This means that people feel more comfortable working with you because your intentions are genuine, authentic, and perfect for fostering trust.
Develops value: As your personal branding grows and evolves, people will start looking at you on an emotional level, not just an intellectual level. This fosters deeper connections with your brand, and increases your value. What's more, boosting your credibility through your own personal branding definition, establishes you as an authority, or expert in your niche.
Differentiates: Differentiation is about more than just the colours you use in your web design. Your personal brand is the competitive edge that splits you from your competition and makes you more appealing to customers and employers alike. The more you focus on personal branding, the more you elevate yourself as a unique individual.
Ensures authenticity: A personal brand builds on goals, skills, and values. Usually, the foundations centre around your individual search for fulfilment and meaning. That means that personal branding is 100% you. Being completely authentic like this makes you naturally more likeable, and trustworthy.
Attracts opportunities: Finally, since your brand is completely authentic, it's bound to attract similar-minded people with the same goals and values. Customers and employers will connect with you on a higher level because they'll understand why you do what you do. Your personal branding solutions will reel in opportunities that work for you, so you don't get distracted by things that might deter you from your mission in life.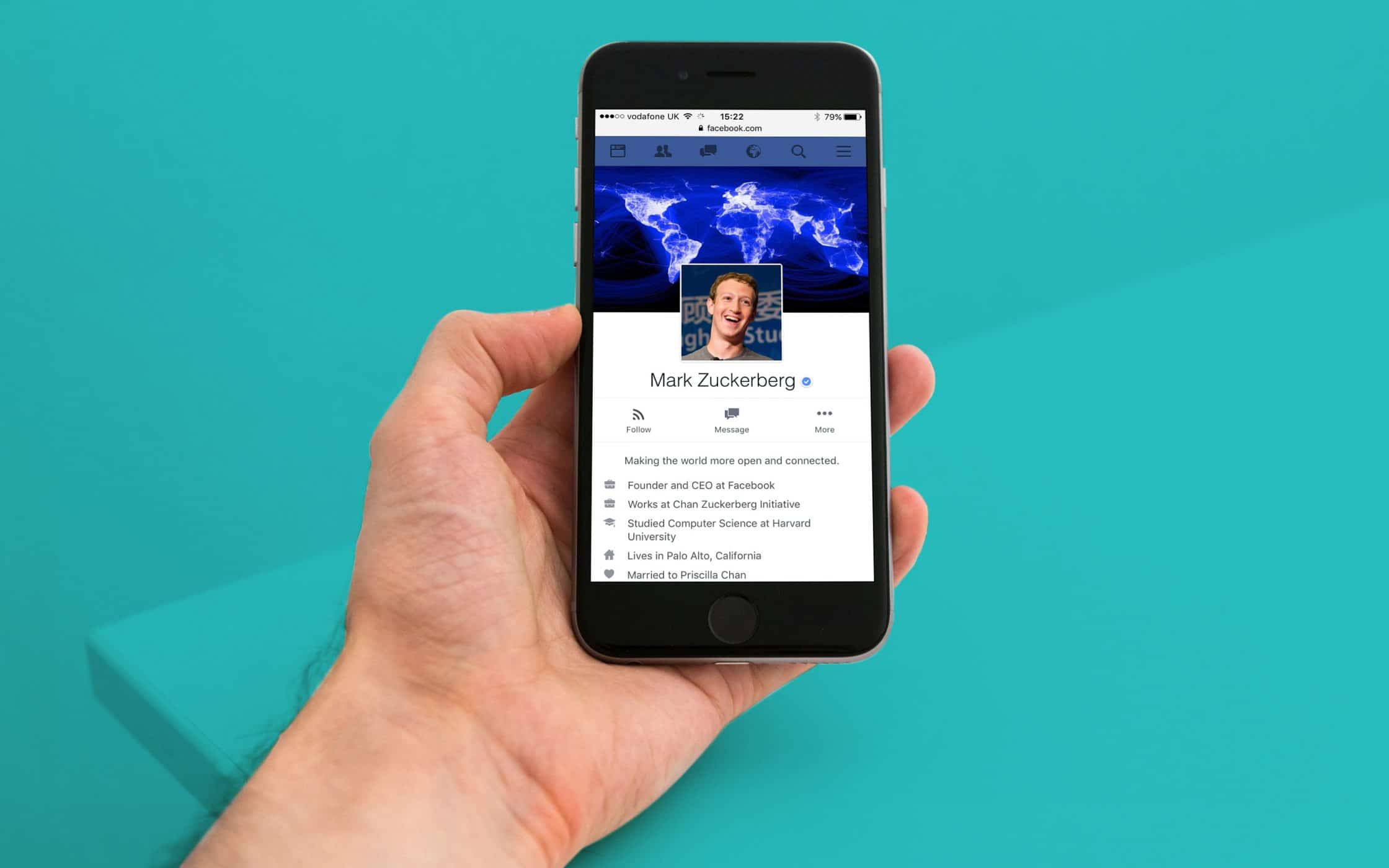 Personal branding examples to learn from…
Finding your own personal branding definition, means finding the platform, opportunity, and edge that you need to differentiate yourself in your niche. While there are plenty of different personal branding tips and best practices out there, it's hard to beat some authentic personal branding examples when you're trying to get a bit of inspiration.
Here are a few of our favourite personal branding examples.
1. Tony Robbins
Tony Robbins is one of those names that are just everywhere. If you type "Tony" into a search engine, then you're probably going to get something like this:
If you actually click through to continue the search, you'll find that all of the content that's on the first couple of pages is all about Tony Robbins too. He's got news, social media, personal websites, and everything else going on, all in your browser. In other words, his digital footprint is huge.
The fact that Tony Robbins is so popular online means that he's got a kick-ass personal brand. When it comes to personal branding, your goal should be to make it easier for other people to learn as much as they need to about you.
2. Michelle Obama
As the first lady of America until recently, Michelle Obama soared into the public eye during her time in office. Far more than just "the wife of the president", this incredible woman established herself as a thought-leader in her own right.
She visited communities across the globe, networked with leaders in a host of industries, and took part in a plethora of different events to help show off her personal branding efforts. The result was a brand that's known throughout the world. Even now, Michelle Obama is a globally-renowned figure for articulate, engaging, and relevant public speaking.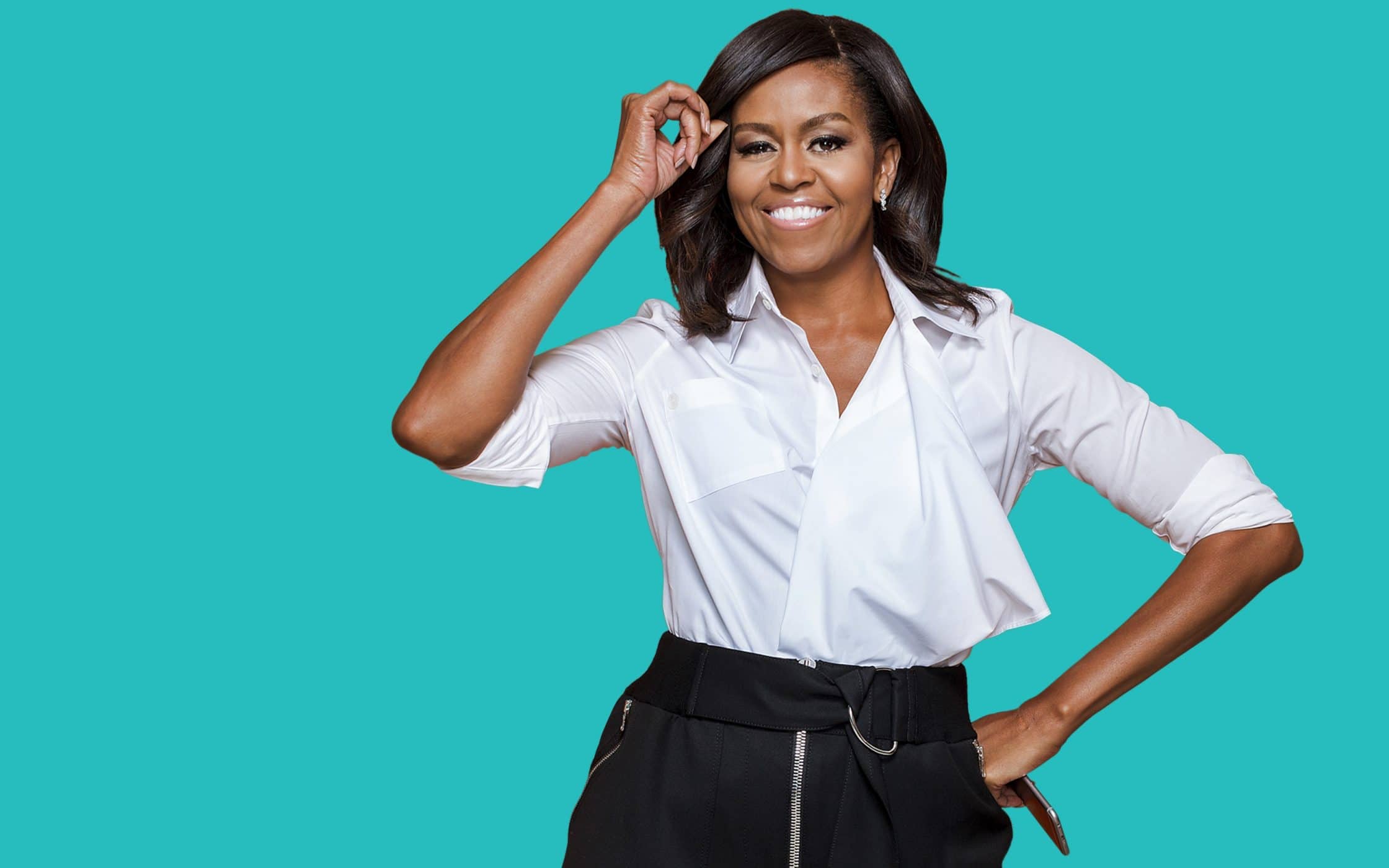 By playing an active part in her own personal branding story, the first lady gave people a chance to get to know her on a personal level.
3. Richard Branson
The founder of the Virgin Group, author, entrepreneur, and all-around big shot Mr. Branson is a great example of personal branding done right. He shows his personality in every aspect of his online presence, allowing the crucial elements of what makes him unique to shine through.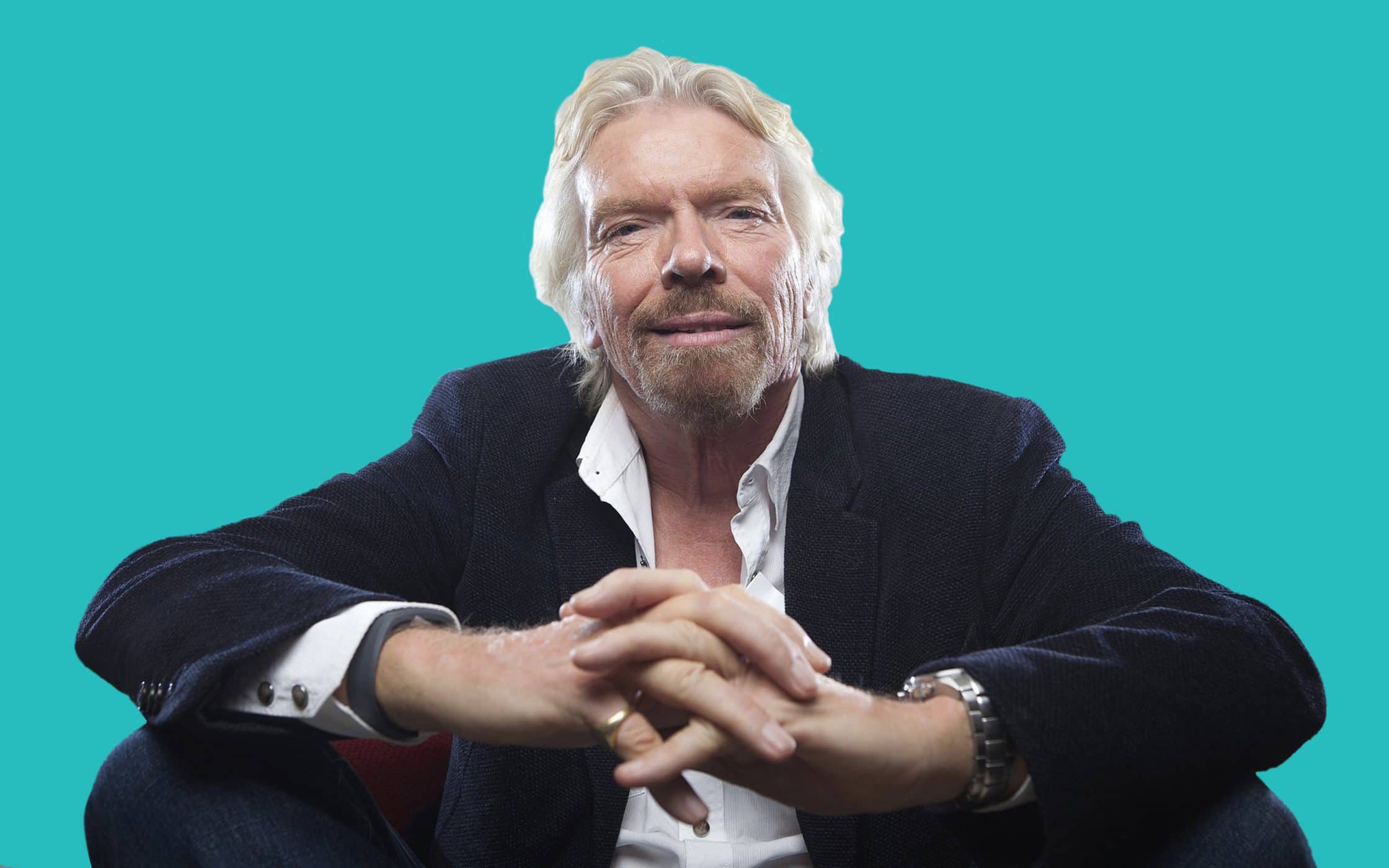 Not only does he define his own answer to the question "What is personal branding", by interacting with followers through social media and articles, but he also networks fiercely, posts fun and entertaining information, and crafts unique content for each of his social channels.
Branson has defined himself as a professional, but he's also showing people that he's funny, bold, and interesting too.
4. Simon Sinek
Personal branding on a convincing level means being able to describe who you are to the masses. In other words, you need to show people what you can do for them, and how you're going to do it. One of the best examples of people who have nailed this concept, is Simon Sinek.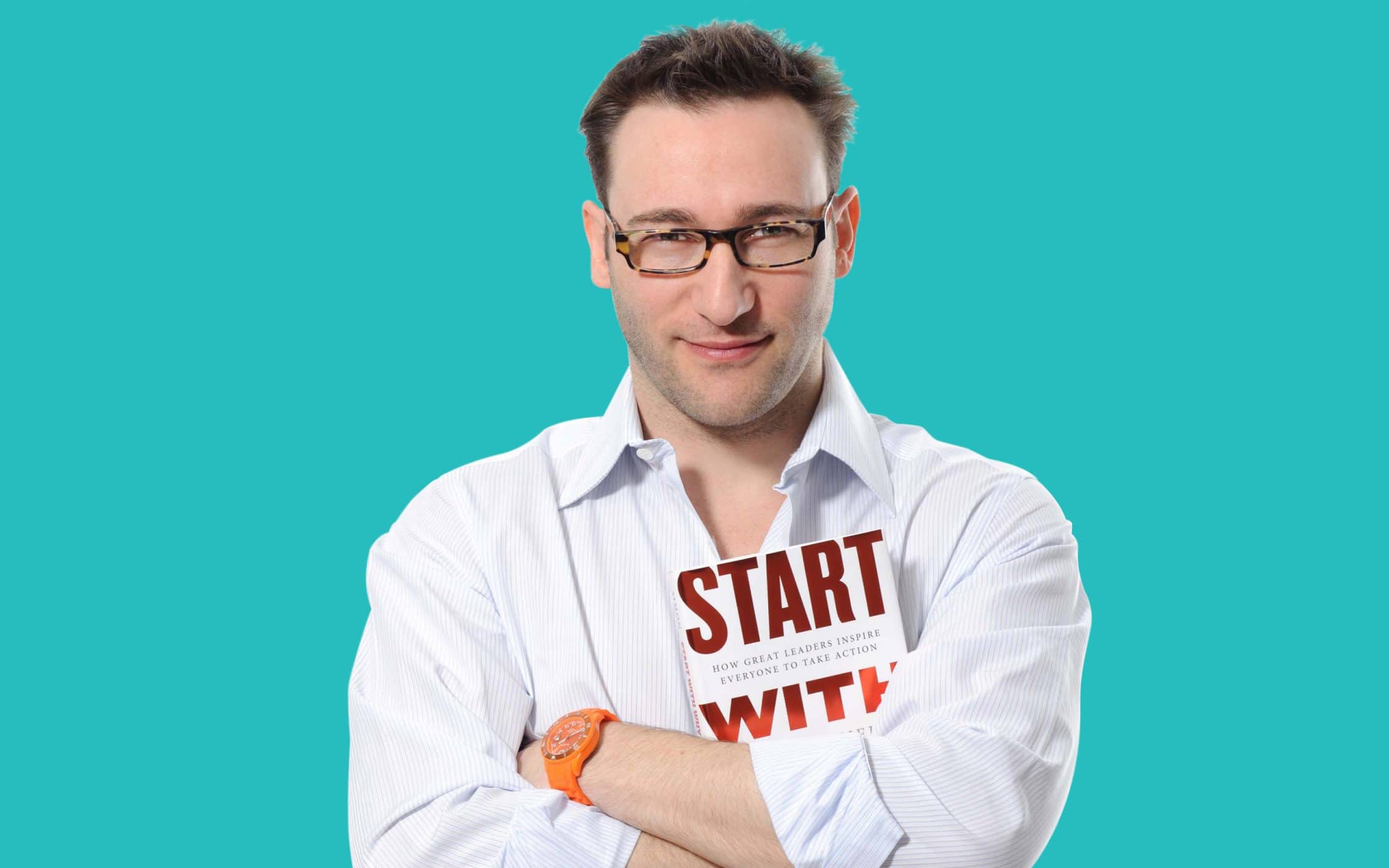 From his personal website, to his social media pages, Sinek isn't just inspiring, he's informative too. Everything he does is well-designed and easy to relate to, so that you can instantly see what this professional is all about.
In simple terms, Sinek shows us why having a personal branding statement is so crucial to achieving your goals.
Personal branding tips for success
By now, you should have a basic answer to the question "What is personal branding?"
From our personal branding definition, and the personal branding examples we've given you above, it's safe to say that developing your own brand is the process of creating a mark that identifies you, and your career. You can use this mark to express your values, personality, and skills.
We're all individually capable of building our own brands and cultivating a presence that stands out among the crowd. This is a uniqueness that draws people to us, our products, or just our message.
Interestingly, personal branding isn't just limited to the internet either. Whenever you leave your home and interact with people in your local community, you're supporting your personal branding appearance. If you carry business cards with you, you can even use these opportunities to market yourself, network, and form new relationships.
Your personal branding efforts should not only reflect the person you are, but the person you're trying to be. Though it's a good idea to keep things simple, people also love supporting people who have goals that resonate with their own personal ambitions. If you can outline the aims of your personal brand in a way that others can relate to, you'll be on the right track.
With those thoughts in mind, here are a few personal branding tips to ensure that you start on the right foot.
1. Do your research first
Any branding initiative, professional or otherwise, starts with research. You need to start by figuring out who you want to be. Commit to a niche that you can really stand out in, and take steps to create a presence that's going to work for you. The more information you can gather to support your goals, the stronger your personal branding will be.
2. Be accessible and visible
You can't just hang out in your personal office and assume that you're going to end up being successful at personal branding. Instead, you need to actively make yourself accessible, and visible. Network, attend conferences, get out of the digital world and socialise. Steve Harvey, my business partner at Fabrik, is a master at this. Granted, it helps if you enjoy these activities, as Steve does, but a little effort goes a long way.
Of course, you can socialise online too, through live Q&A sessions and podcasts, but remember that a combination of online and offline tactics often work best.
3. Show your genuine self
Personal branding goes beyond applying the same filter to all of your Instagram posts. Rather, you need to weave your personal brand into all your engagements, from social media, to the content you create on your website. Everything that you do in the name of personal branding should be planned and intentional.
However, remember that doesn't mean that your social media platforms should just be another marketing scheme. You also need to show your authentic self too. Share what you do on the weekends, show people you're human. It really does work.
4. Be an expert
If you're using personal branding as a way to build your business, then one crucial fact to remember, is that your business is only as good as the people who run it. In other words, you need to understand your company inside and out. Stay up-to-date on the latest trends, position yourself as a thought leader, and constantly grow your expertise.
Remember, you know that your personal branding efforts are going well when you become a source of information for other people in your industry. Try to create a goal for yourself to become the person that journalists and media outlets contact when they want to reveal big information. This will help to build your following, and improve your chances of being an authority.
5. Build important relationships
As your personal branding strategies continue to grow and deliver results, your list of available contacts will evolve too. It's a good idea to maintain a database of valuable relationships that you can use throughout the course of your growth. Remember, keep details alongside the contact, such as where you connected, opportunities for growth, and how you can be of value to them.
This database will not only be a great resource to search through when you need help, but it can also be great for when you're looking to make the most out of an opportunity. Remember, being successful is often as much about who you know, as what you know.
6. Be consistent
Ultimately, your personal brand is you. That means that you're going to need to define exactly who you want to be early on, and stay consistent. Although it's possible for people to grow and evolve over time, clients and customers will only begin to recognise your brand after they've had a few interactions with it. If you want to become familiar, your underlying goals and manifesto shouldn't be changing every five minutes.
If you're building your brand through various platforms (which you should be), you'll need to keep your overall appearance and stance the same across each one. There are plenty of different ways that you can work on keeping your brand consistent, from using personal mottos and logos, to making the most of specific colour schemes. In fact, you can even work your personal brand into your email signature, or print stationary that uses your logo. The possibilities are endless.
7. Know your true value
Finally, when it comes to building your personal brand, it's worth noting that every big company has a value proposition, and you should have one of your own. Think about what makes you attractive to clients and customers. What is it that makes you stand out from the crowd.
However, remember that your value comes down to more than just the benefits that you have to offer the world in terms of information and personality. Aside from making you feel good and giving you a sense of personal satisfaction, taking steps to actively give back to your community can do wonderful things for personal branding. Whether you volunteer your time to an important cause, or donate money to charity, giving back can highlight a part of your character that people are eager to connect with.
Your personal branding definition
At the end of the day, personal branding isn't just about selling, or marketing yourself. It's the best way to make sure that the people around you perceive you as the person you want to be. Unfortunately, a lot of people still consider personal branding to be a form of "bragging" or self-promotion. However, the truth is, personal branding isn't about vanity. It's about taking control of your reputation.
Basically, human beings perceive brands first as a name and a logo, then they create associations that go with those elements, based on the voice of the brand, it's story, and its background. People have brands just as much as they have reputations. For instance, if everyone knows that you're the life of the party on the weekend – that's part of your brand. If you're the guy that takes control in awkward situations – that's part of your brand too.
Your personal brand, just like your professional brand, is the result of thousands of choices. Everyone you meet forms opinions about you, and if you're not actively shaping your brand, then you're leaving those opinions to chance. Taking control, means ensuring that you're the best representation of yourself, that you can be.
Hopefully, this article's gone some way toward answering the question I set myself at the outset… What is personal branding?
If you enjoyed this article, you might enjoy these too:
– Employee engagement and why it's good for business
– Why cultivating a healthy corporate culture is good for your brand
– The art of brand storytelling: What's your corporate story?