Learning how to rebrand yourself after years of building a powerful identity can seem like a long, arduous process. However, the truth is that rebranding is often an essential way to clarify your message, and ensure you're reaching the right audience as you evolve as a professional.
Rebranding is a relatively common practice. Businesses do it, governments do it, even non-profit entities invest in rebranding from time to time. That's because people and companies alike are dynamic, ever-evolving concepts.
The chances are, you're a different person today than you were 10 years ago. You've developed new skills, new connections, and refined your voice.
By rebranding, you can share your updated priorities, values, and goals with your audience in a way that drives new opportunities. After all, in today's digital world, your brand defines what people think, feel, and remember about you.
If your image, website, and social media presence aren't providing a clear insight into the depth and breadth of your capabilities, you could be missing out.
Today, we're going to cover the key steps you'll need to follow to start rebranding yourself successfully, and effectively.
Here's your guide to the ultimate rebranding process.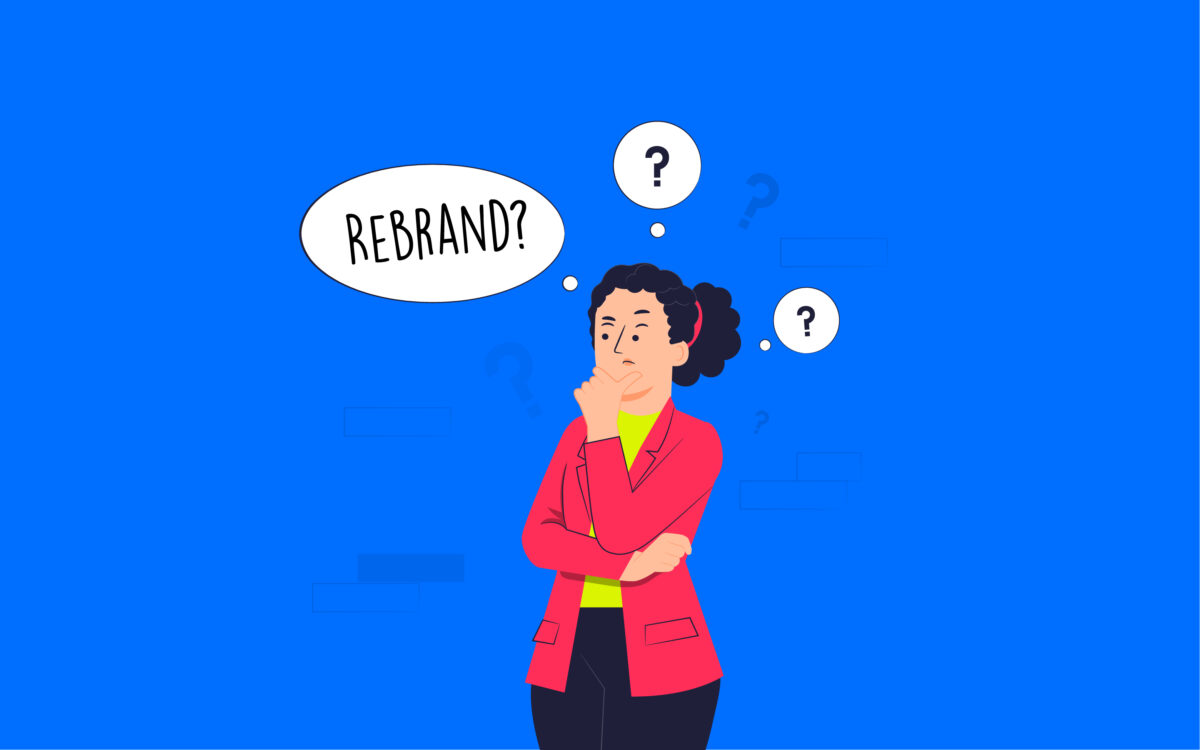 What does it mean to rebrand yourself?
Rebranding yourself is the art of reshaping the perception of your target audience. It's how you draw attention to the core attributes or equities you want people to associate with you as a person. People with a strong personal brand are known for a specific thing.
Martha Stewart is known as a domestic goddess, Richard Branson is known as a creative, and somewhat eccentric entrepreneur.
Every person, whether they know it or not, already has a personal brand. Every time you interact with someone, in person, or online, you tell them something about who you are. People perceive your brand based on the content you share, the language you use, and even the image you present.
However, unless you're actively working on cultivating a strong personal brand, you may not be having the right impact on your target audience. Over time, your social media profiles, online presence, and other factors can create a confusing view of who you are.
By rebranding yourself, you focus on building a professional persona that conveys your strengths effectively to the people you want to reach. You hone your voice, your image, and your behaviors to become more impressive and relevant to the right group of people.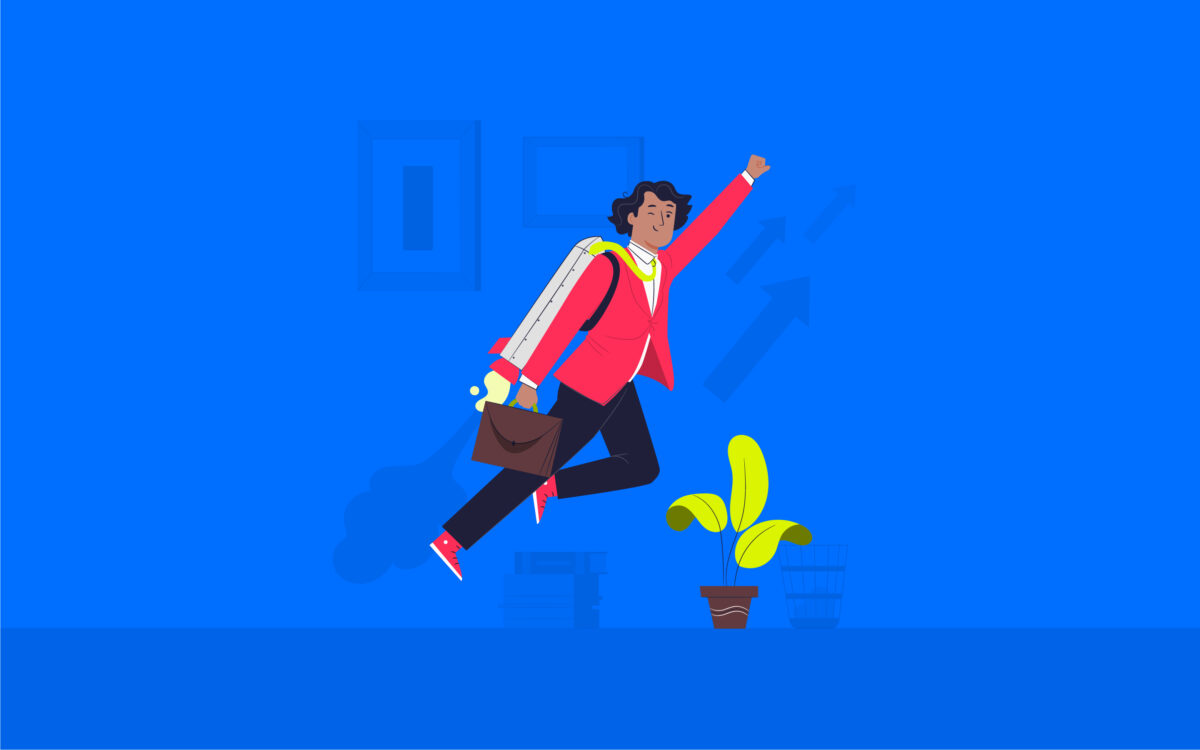 Why should I rebrand myself?
Learning how to rebrand yourself is no small task. Rebranding takes time, research, and commitment. In today's world, it can be extremely difficult to reshape a group's perception of you, particularly if you've already cemented a specific image in the minds of your target audience.
Even with a comprehensive rebranding strategy, elements of your old brand may still linger in the digital world for a while.
However, by committing to rebranding, you can give yourself a competitive edge in your chosen industry. You can boost your chances of reaching potential customers as an entrepreneur, or enhance your appearance to prospective employers.
Still, because consistency is important in creating a strong brand, it's crucial to ensure you're engaging in the rebranding process for all the right reasons.
Some of the most common reasons to rebrand yourself include:
Your current persona isn't pushing you in the right direction
If you're currently trying to establish yourself as a thought leader in your space, an existing identity as a "newcomer" to your industry may prevent you from scaling. Actively showing your audience you've learned and evolved as a person with a rebrand can open the door to new opportunities.
Your ideal audience has evolved
The audience you choose for your personal brand can evolve over time. As a student, you may focus on capturing the attention of admissions officers. As a new employee, you might want to connect with smaller businesses.
As your identity grows, you may need to shift your professional persona to reach new people.
Your brand isn't memorable enough
Building a strong personal brand requires commitment and focus. If you haven't committed to developing your persona up to this point, you might not be sending a memorable message.
Upgrading your online profiles, social media accounts, and other aspects of your identity can make you more memorable.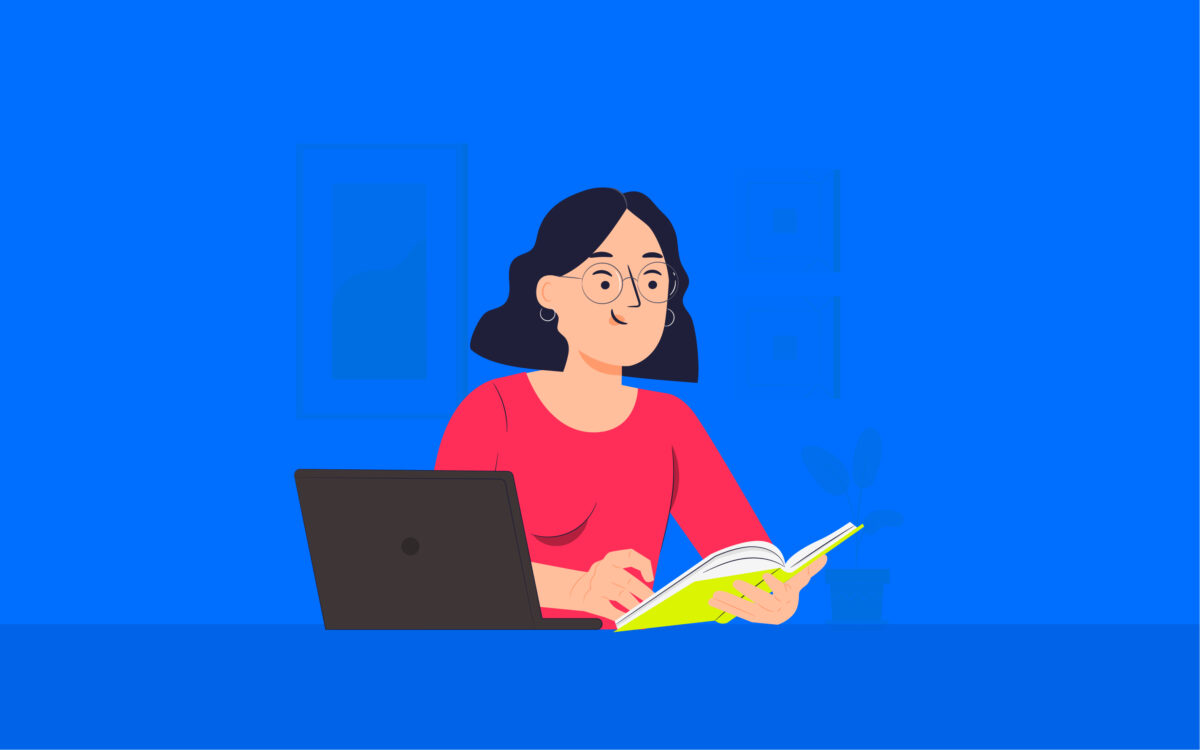 How to rebrand yourself: Preparing for a rebrand
One of the most important steps in learning how to rebrand yourself is committing to doing the right research. Before you can begin effectively telling people who you are as a person, you need to get to know your current brand, your ideal audience, and your unique selling points.
Effective preparation improves your chances of rebranding success, so before you dive in and start making change to your personal blog or social media channels, make sure you:
1. Audit and evaluate your existing brand
The first step in rebranding yourself is learning about how people see you today. As mentioned above, even if you haven't committed to building a personal brand personality before now, you'll still have a specific image that people associate with you.
A comprehensive brand analysis will help you to determine what people might think and feel when connecting with you already.
The more research you do into your brand image, the more you'll be able to answer questions like: who are your competitors? Who is your current target audience? How well do you convey your unique selling proposition to the right people?
Start by:
Looking online
Type your name into Google and see what comes up. What do people encounter when they click onto your website, check out your social media accounts, or read your Instagram bio? What does the content you share, your tone of voice, and your overall image tell the specific niche you want to reach?
Speaking to contacts
If you already have a network of colleagues, friends, and even family members, ask them how they would describe you. What words would they use if they were describing your personality and traits to someone else?
Examining your offline appearance
What do your business cards say? How do you present yourself when meeting with people in person? What strategies do you use to convey your identity to the people you meet at networking events?
2. Invest in extensive research
Once you've examined your current brand, the next step is researching your market, target audience, and competitors.
The research you do will help you to define whether you should be speaking to a different audience, on alternative channels, utilizing different campaigns, or simply focusing on different attributes to gain a competitive advantage.
Gather as much information as you can about:
Your market
What specific industry or niche do you serve? Where do you want to make your impact as a professional, and what are the trends and patterns influencing that space? Knowing your market will help you produce more valuable content in the future.
Your audience
Create a new persona outlining the demographics, behaviors, and psychographics of your ideal client, employer, or target audience. Think about the goals and pain points of the people you're trying to reach right now.
Competitors
Who will you be fighting against to retain your presence in your market? How can you differentiate yourself from other professionals in your space, and what skills or attributes make you unique?
3. Define goals for rebranding yourself
Based on your research both into your existing persona, and your market, you'll be able to start thinking about the changes you want to make to your personal brand.
Ask yourself what your new mission statement is going to be as a professional. What kind of values and purpose do you want to convey whenever you write a cover letter, produce a social post, or attend a job interview?
Think about what you want your potential clients or employers to think and feel when they interact with you. What kind of core message do you want to send about who you are, what you can do, and the real value you can offer to people?
It's also worth taking some extra time to really define your points of difference. Consider what really makes you valuable and special to the people you want to reach. Thinking about the pain points and needs of your target audience will help here.
For instance, do you want to be friendly, accommodating, and knowledgeable to people who require your services?
Developing a clear set of goals will help you to establish the steps you need to take to bring your new persona to life. For instance, you may need to update your social accounts, undergo additional training to hone your skills, or simply adjust your approach to content sharing.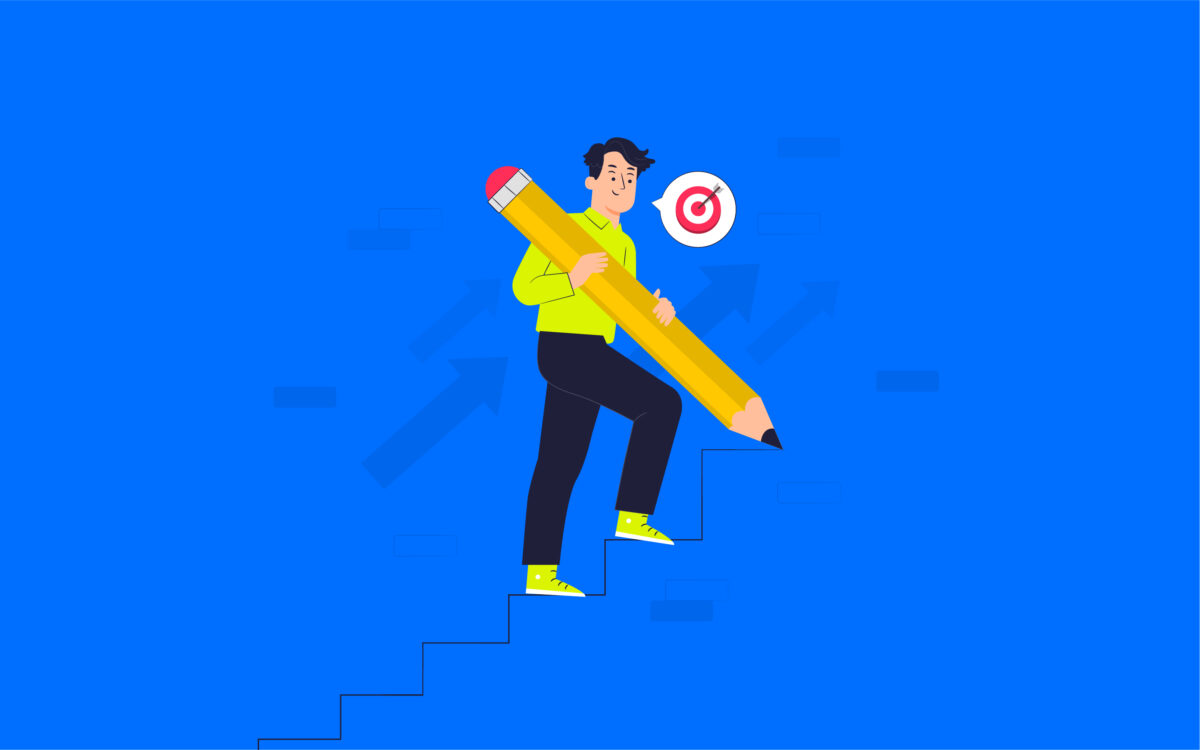 Rebranding yourself: The step-by-step guide to success
Once you've audited your existing brand, defined your market and audience, and determined what you want to accomplish with your new personal brand, the real work can begin.
Remember, learning how to rebrand yourself takes time, commitment, and focus. Simply updating your bio on social media and changing your headshots isn't enough.
If you want to really reach your professional goals, you'll need to not only implement your new branding in the online and offline worlds. You'll also need to prove yourself.
Step 1: Define your brand personality and tone of voice
The best rebranding efforts start with defining how you're going to speak to your target audience. Start by refining your personal brand statement, highlighting the qualities you want to convey to the people you interact with.
This should give you an idea into the kind of language you should be using (online and offline), and the personality you want to convey.
Think about the "keywords" you might want to use in your content on a regular basis. How do you want to refer to yourself in cover letters and profiles? How will you describe yourself to your customers or potential employers?
Once you've established the personality you want to convey, create a set of guidelines to keep you on track in the months to come. Editorial guidelines aren't just for businesses.
They can also give you a useful insight into the words you should use, and what you should avoid when communicating with people in your industry.
Step 2: Refine your image
Your image plays a significant role in how people perceive you. It influences the first impression you make whether you're connecting online or in person.
With personal branding, it's often a good idea to start with a good set of headshots you can use on your website, social media accounts, and portfolio.
However, you might want to experiment with other aspects of visual branding too.
For instance, if you're creating a website, a set of business cards, or an email marketing campaign, it pays to think about the kinds of colors you're going to use to connect with your audience. Color psychology shows us that certain shades are associated with specific things.
Using greens and blues in your color palette might tell customers you're committed to sustainability, and reliable service. Shades like red and orange make you appear warm, passionate, and creative.
Similar to creating editorial guidelines for your tone of voice, it's helpful to create guidelines for your image too, so you can send a consistent message to the people you meet.
Step 3: Create a narrative for your transformation
Suddenly altering your image or identity without any explanation can sometimes confuse your target audience. While people expect a person's brand identity and core values to evolve over time, they want to understand the timeline of your story, and see your growth as a person.
Creating a clear narrative that explains the reasons for your change in branding can be an excellent way to inform and engage your audience.
On your "About page" for your website, your cover letter for job applications, and even your social media platforms, you can explain how your skills and attributes have transformed over time.
Not only will this help to build trust with your target audience, but it could also assist people in getting used to your new brand if they're familiar with your old one.
Step 4: Reintroduce yourself and your new brand
Once you've embraced your rebrand, and you've shared your growth with a comprehensive story, you can begin introducing your new look and identity to your audience.
Start by reaching out to your existing audience. Produce blog posts and social media marketing campaigns which draw attention to your growth as a person, your expertise, and what's happened to you in the last few years.
In some cases, reintroducing yourself to your existing audience might mean challenging any negative perceptions they might have about you. You can explain how your previous brand might have been sending the wrong message about your core values and abilities.
Once you've introduced your new brand to your existing audience, start looking for ways to enhance brand awareness among new people. Join groups on social media channels relevant to your industry and field. Share the right type of content online, and optimize it for search engines.
Consider listing your details on directories and job sites. Developing your network will help you to connect with new people who enhance your personal brand and give it more credibility.
Step 5: Prove yourself
Finally, it's not enough to just tell people you've changed as a person and professional. Human beings in today's world want to see actual evidence of your growth. Learning how to rebrand yourself also means learning how to prove yourself to the target audience you want to reach.
If you're trying to position yourself as a leader in your field, you should be showing evidence of this. Cultivate endorsements from your existing network you can share on your LinkedIn profile.
Highlight your previous expertise in your industry with your job history and portfolio. Think about how you can share content online to demonstrate your knowledge of your industry.
In some cases, proving your value may also mean actively committing to career development, and sharing your growth online. You could invest in new certifications and technical skills you can showcase on your social media profiles and resume.
You might try to publish in respected journals, partner with well-known people in your field, or attend industry events.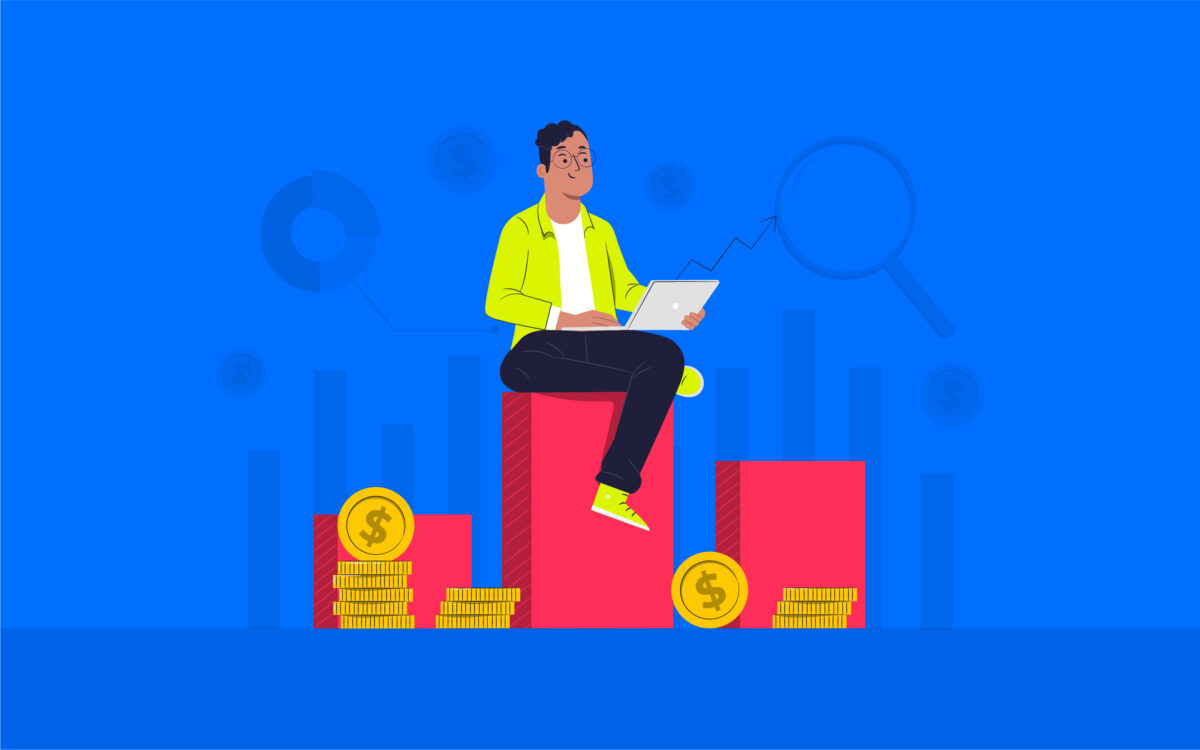 Managing your personal brand after a rebrand
As mentioned above, learning how to rebrand yourself can be complicated. It's a little like trying to make a first impression for the second time. People are always going to be influenced by the judgement they made when they first met you.
This means you need to commit to really making your new brand stand out, and highlighting your growth.
After launching your new brand, make sure you:
Monitor your reputation
Pay attention to how your new audience perceives you. Ask the people you meet for feedback about your brand identity, and pay attention to how often you connect with the right contacts and individuals based on your new branding strategy.
You can even monitor online metrics, such as the number of followers you get on social media, the number of new contacts you connect with, and the number of visitors on your site.
Constantly invest in your branding
Commit to strengthening your brand by investing in the image and identity you present. Attend events so you can expand your network, join industry groups, and strengthen your skills with training. Create content and new business cards that highlight your expertise.
Find ways to constantly draw attention to your values, benefits, and abilities as a professional in your field.
Consider refreshing at times
While you might not need to commit to constantly rebranding yourself, you may need to update your brand from time to time with a refresh. This could mean updating your website graphics, enhancing your social media profiles, or changing the personal logo you use on your site.
Pay attention to the changes in your market and industry, and make sure you're keeping up to date with the trends.
Remember to prioritize consistency with your rebrand too. You'll need to ensure you're following the same guidelines in all aspects of your life, both online and offline if you want to prove yourself to your audience.
A lack of consistency will tell potential customers and employers that your new brand identity might not be as trustworthy and credible as it appears.
Is it possible to rebrand yourself?
Learning how to rebrand yourself can be complicated. In today's digital world, where people instantly form an opinion of you based on your social profiles and the content you share, it can be difficult to completely control the perceptions of your audience.
However, if you can commit to really showcasing your skills and abilities to the right audience, you can drive people towards a new perspective. Rebranding yourself takes time and focus, but it can also be a fantastic way to open the door to new opportunities with your specific audience.
The more time you invest into your personal brand, the more likely it is that you'll attract the attention of people for the right reasons, whether you're looking for a new job or a new client.
If you need more help learning how to rebrand yourself effectively, reach out to Fabrik brands today. We've worked with enterprises, small businesses, and entrepreneurs alike, to help them develop the ideal action plan for a rebranding process.
Fabrik: A branding agency for our times.

We've built our reputation, building brands for other people.
Do you need to bring a new brand to life or breathe new life into an existing one? If so, let's start a conversation
Now read these: 
—The essential guide to personal branding 
—How to rebrand yourself on social media 
—Best personal brand statement examples
—Personal branding examples for students 
—The best books on personal branding
—Your guide to personal logo design