The best fonts for wedding invitations help to convey romance and joy when planning your special day. With the suitable typeface, you can instantly connect with your wedding guests, reminding them of the warmth and beauty of your relationship with your partner.
The wedding invitation or save the date is the first opportunity you have to set the tone of your event.
Picking the best wedding fonts means giving attendees a good idea of what to expect from your wedding. A romantic script font printed on a creamy white background instantly suggests your guests can expect a traditional, elegant wedding.
Alternatively, experimenting with a more personal style of font can help you to bring an edge to otherwise classical proceedings, showcasing the unique character of you and your partner.
Today, we will be looking at some of the best fonts for wedding invitations.
Access 50 Million+ Design Assets And Fonts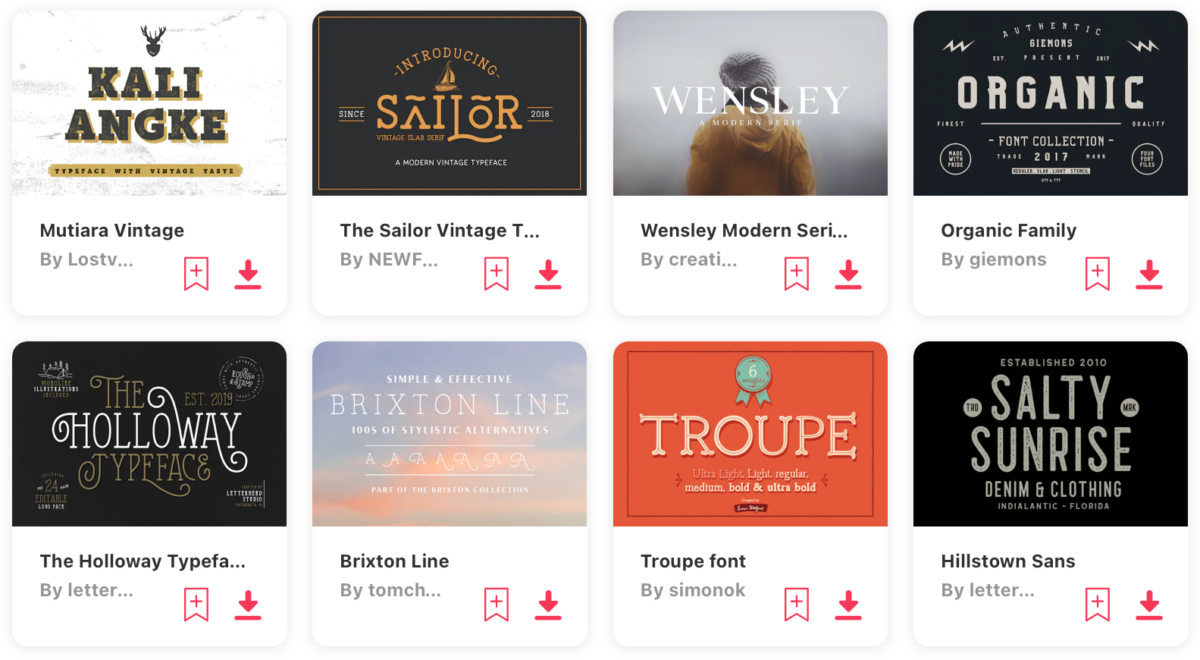 Access a vast selection of fonts with a subscription to Envato Elements. The affordable monthly subscription service costs just $16.50 per month and includes unlimited access to a phenomenal font library and over 50 million design assets. Alongside fonts, you can find everything from stock effects and element packs to images in one convenient place.
Why are wedding invitation fonts important?
Choosing the best fonts for wedding invitations might not be the top thing you're losing sleep over when planning your nuptials – but it's still essential. In branding, typography and font psychology instantly influence how a person feels about a company.
For your wedding day, choosing the right font ensures you can make the right impression on your audience. Something as simple as your font choice can make it easier for your attendees to discern what kind of event you're hosting and how formal everything will be.
A wedding font is also another way to make your day extra special. Many brides and grooms like to save one of their wedding invitations or "save the date" printouts for a future memory book. It's nice to look back and see everything, right down to your choice of type, was perfect.
The process can be daunting, with hundreds of potential fonts. Keep these tips in mind when browsing through the options below.
How many typefaces do you need?
You may need more than one kind of font for the headers and body information in your invitations. This can help create a visual contest and make your invitation easier to read.
Is it legible?
Although script wedding fonts are ubiquitous, a typeface with too many flourishes and visual accents can be challenging to read.
Do you need professional assistance?
Hiring a professional graphic designer or font expert can help to get the kerning, leading, and other essential aspects of your typeface looking perfect for your big day.
The best wedding fonts: Wedding script fonts
When it comes to wedding invitation fonts, script options are usually the most popular. A script font is naturally romantic and elegant, with beautiful flourishes designed to draw the eye and convey a sense of grace and sophistication.
Script wedding fonts are usually better suited for larger pieces of text, like headings and sub-headings, as they can be harder to read in a smaller point size.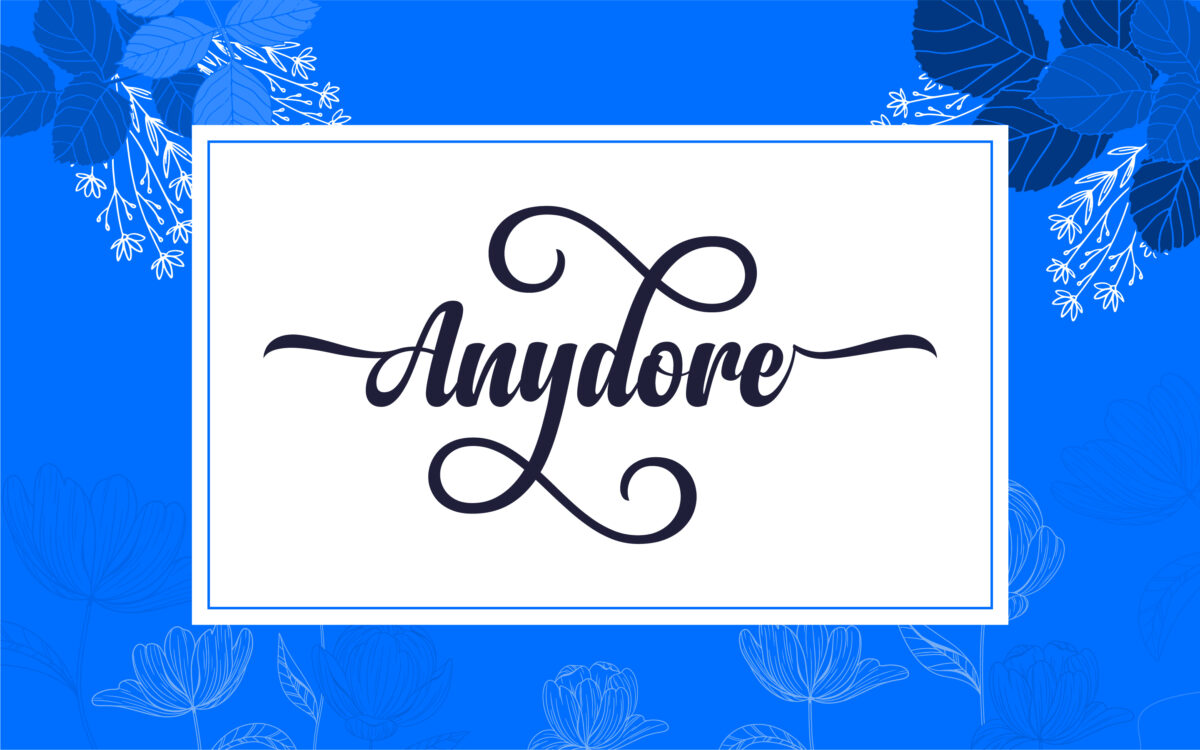 Anydore
A bold and elegant script wedding font, Anydore is perfect for those who want an almost handwritten style for their wedding invitations. The design is brimming with elegant swirls and flourishes, great for making your wedding calligraphy look unique.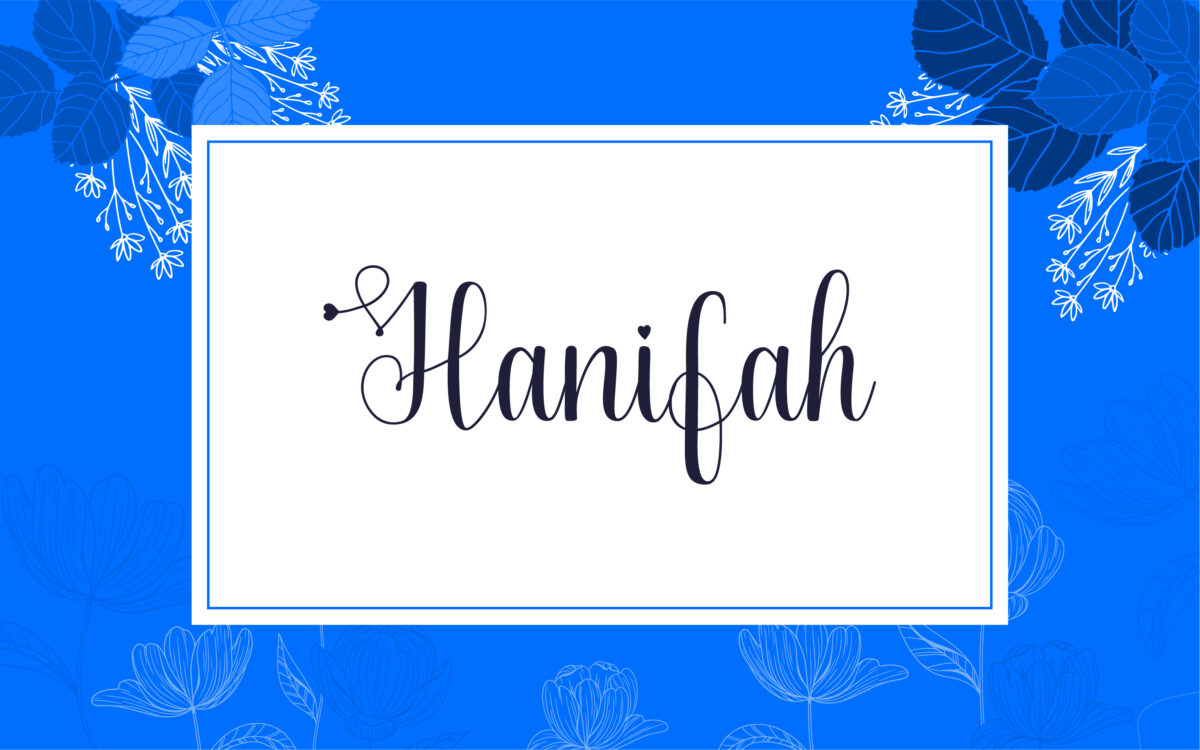 An excellent choice for a romantic and playful font, this script-style font looks like it was penned with a classic quill and plenty of unique flourishes. The subtle strokes and vivid decoration make this font an excellent pick for the top of any wedding invitation.
It's great for Valentine's cards and wedding social media posts too!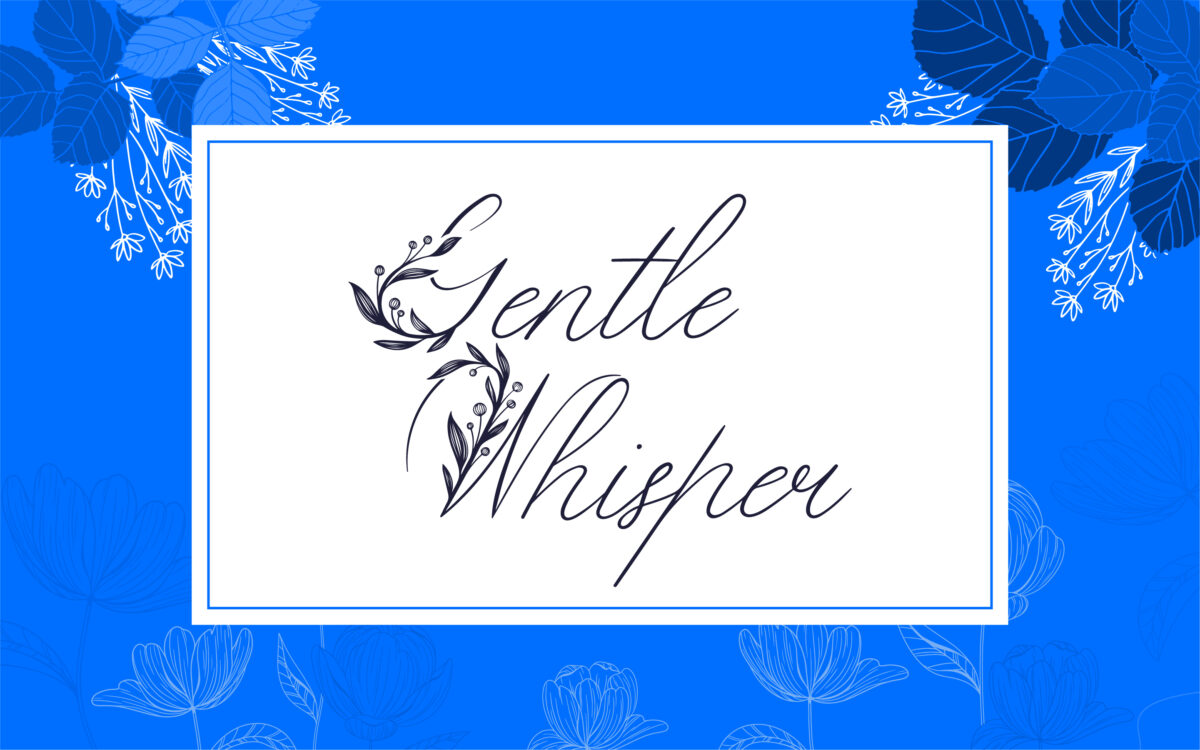 Gentle Whisper
If you're looking for a wedding font with a lot more decoration, then you'll love Gentle Whisper. The floral version of this font includes an elegant selection of leafy patterns and flowers built into the various glyphs and characters.
This stunning calligraphy font will be a great choice if you're opting for a boho-style wedding with a lot of flowers.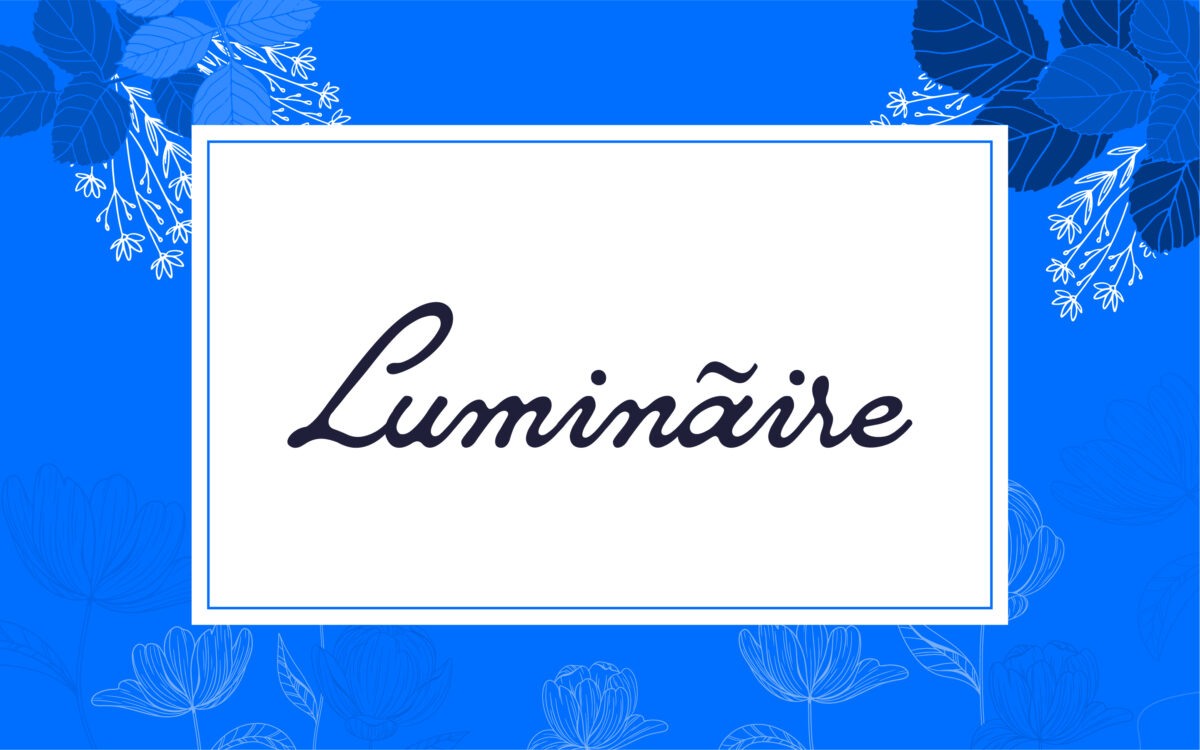 Luminaire
The Luminaire script is a good choice if you want all the graceful appeal of a script font, without the legibility issues. This design is a lot more casual than some of the other script wedding fonts on this list.
However, it still has a wonderfully eye-catching impact, great for creating ideas of romance and adoration.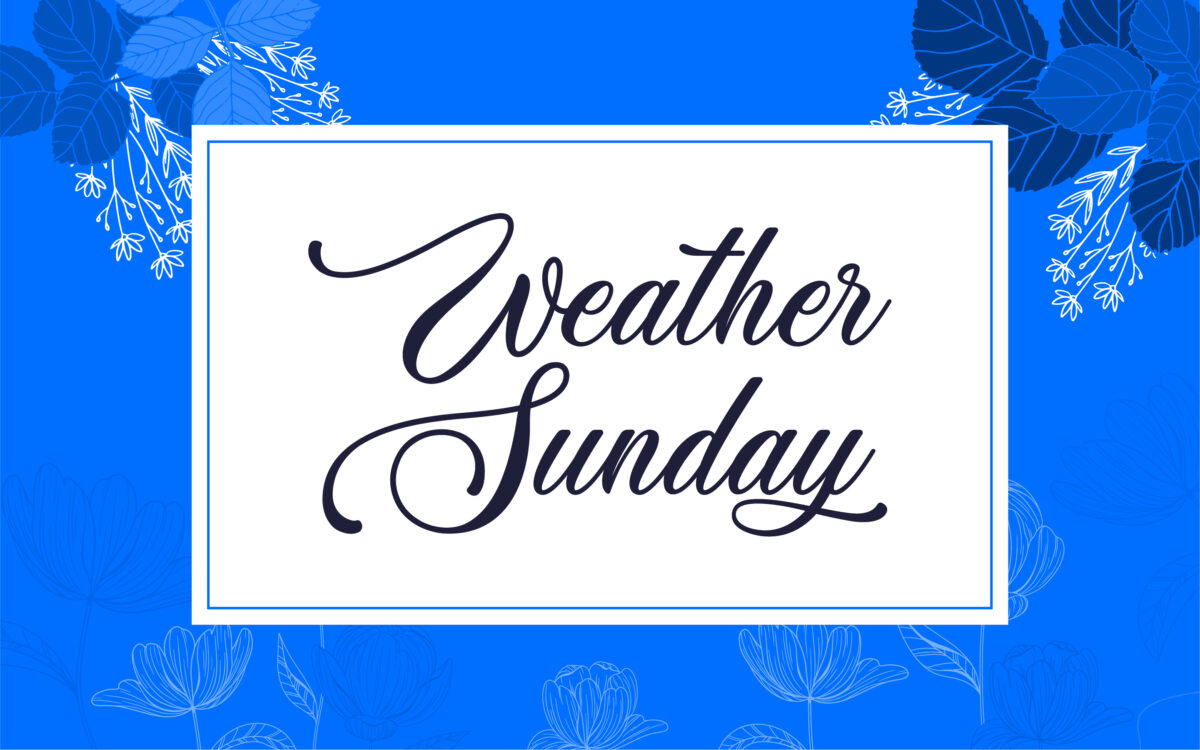 Weather Sunday
Weather Sunday is an adventurous and glamorous font with lots of beautiful, whimsical elements. Ideal for the larger pieces of text on your wedding invitations, this typeface's bold lines, and swooping curves capture attention for all the right reasons.
We love the way the various characters seem to connect perfectly together.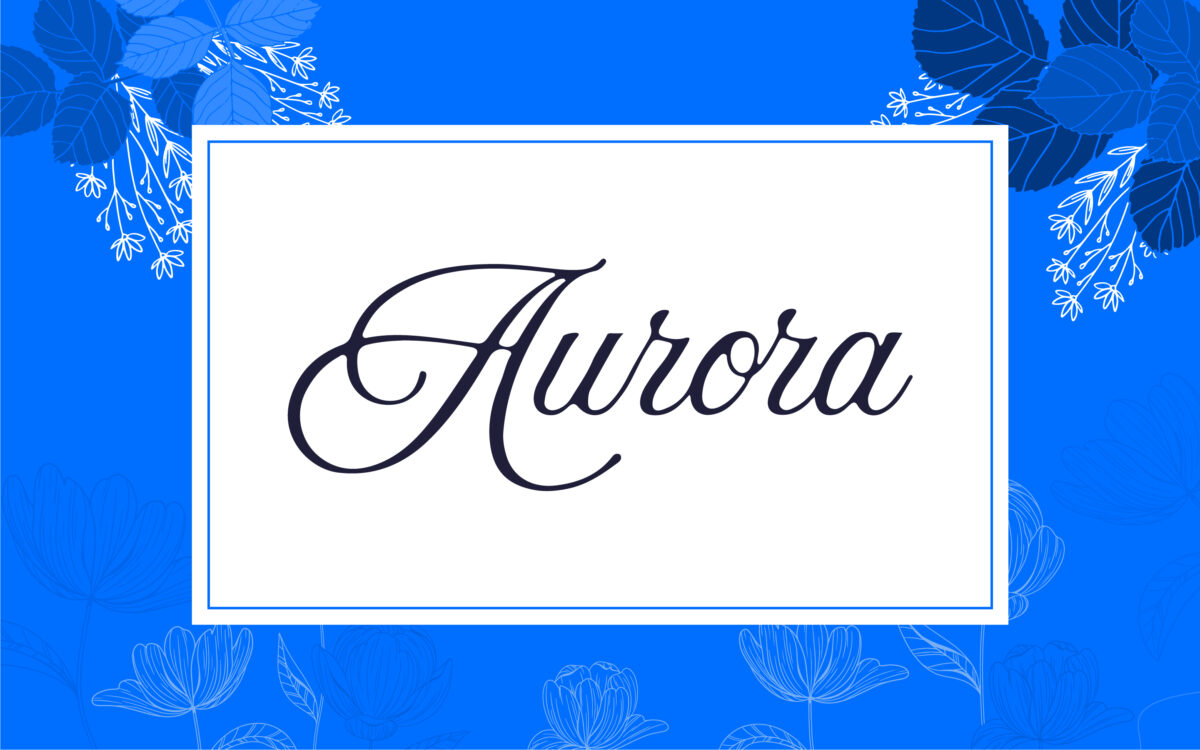 Aurora
Packed with vintage appeal, this classic wedding script font looks perfect either in its traditional style or the "aged" variation, which adds texture to the bold aspects of the type. The elegant and luxurious finish is excellent for couples planning a highly traditional wedding.
A host of decorative frames are also included with the font download to help make your own invitations.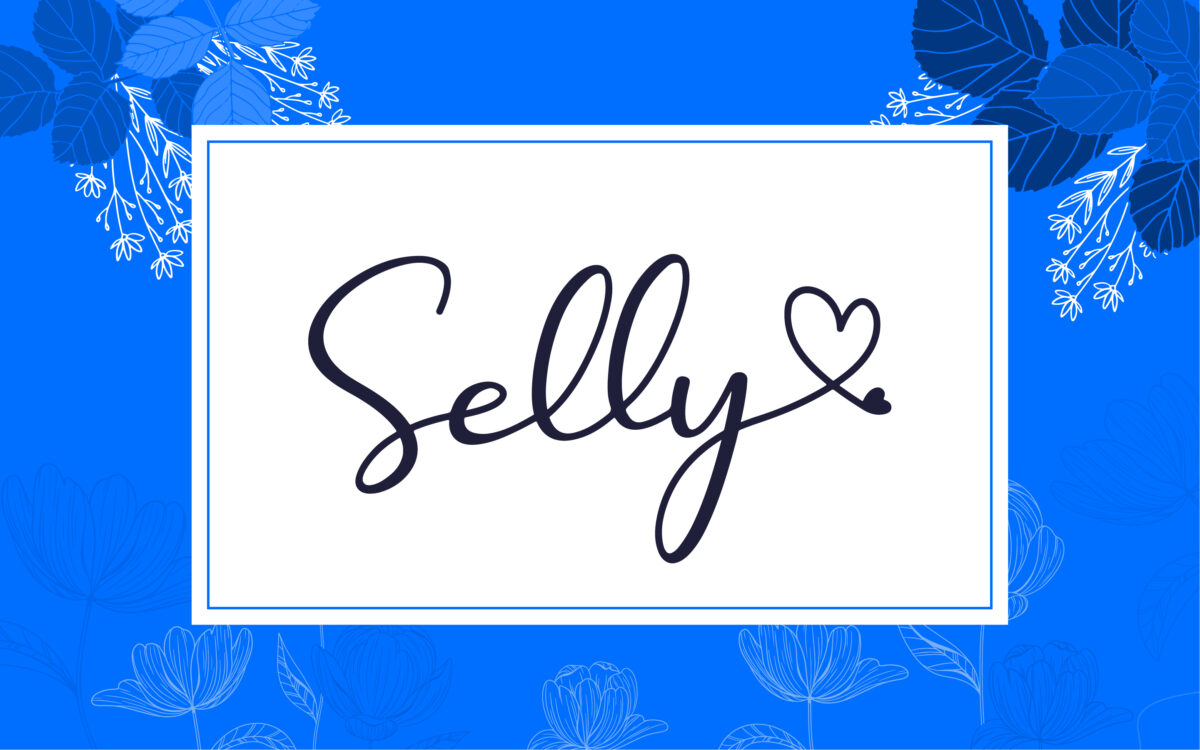 Selly Calligraphy
Created by the AEN Creative Studio, Selly Calligraphy comes in both italic and regular fonts, depending on your preferred style. The various cute hearts drawn into the swashes and swirls make this font particularly excellent for a wedding invitation.
This is a font made to remind your attendees of the romance you and your spouse will share.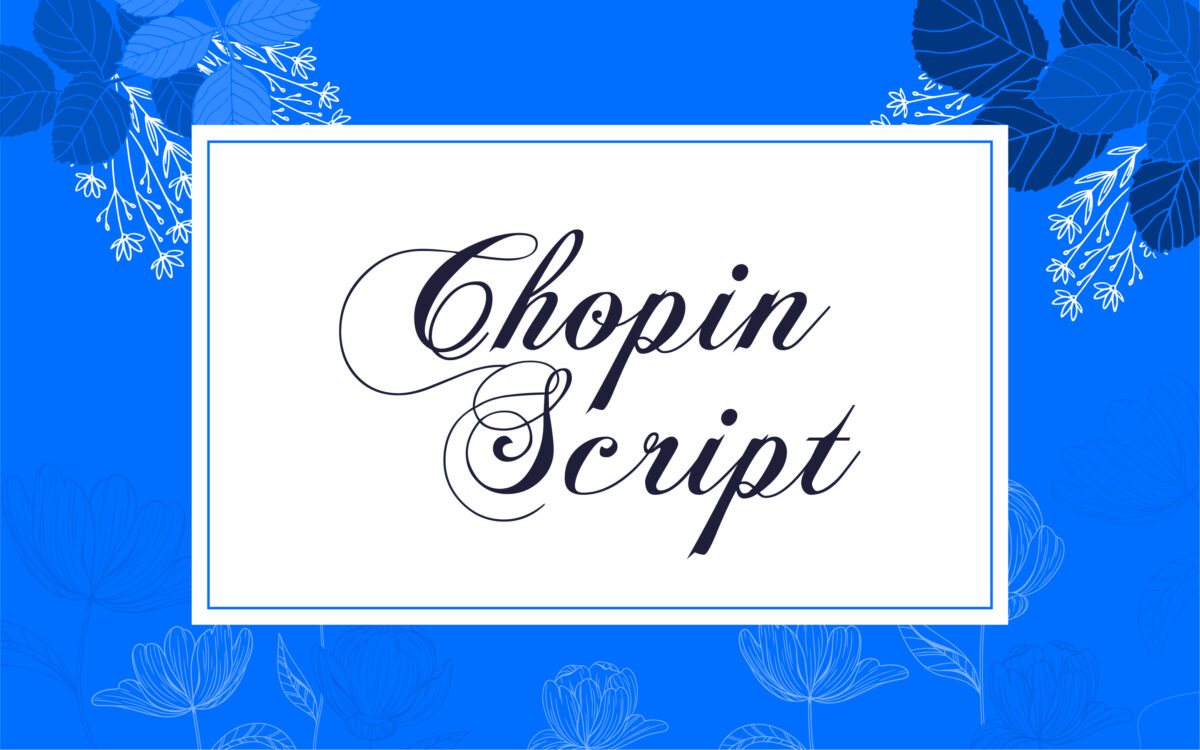 Chopin Script
Countless swirls and curves create a luxurious and opulent appeal with this stunning wedding font. The Chopin script typeface combines bold lines and excellent symmetry with creative flourishes to deliver a wonderfully traditional style of wedding font.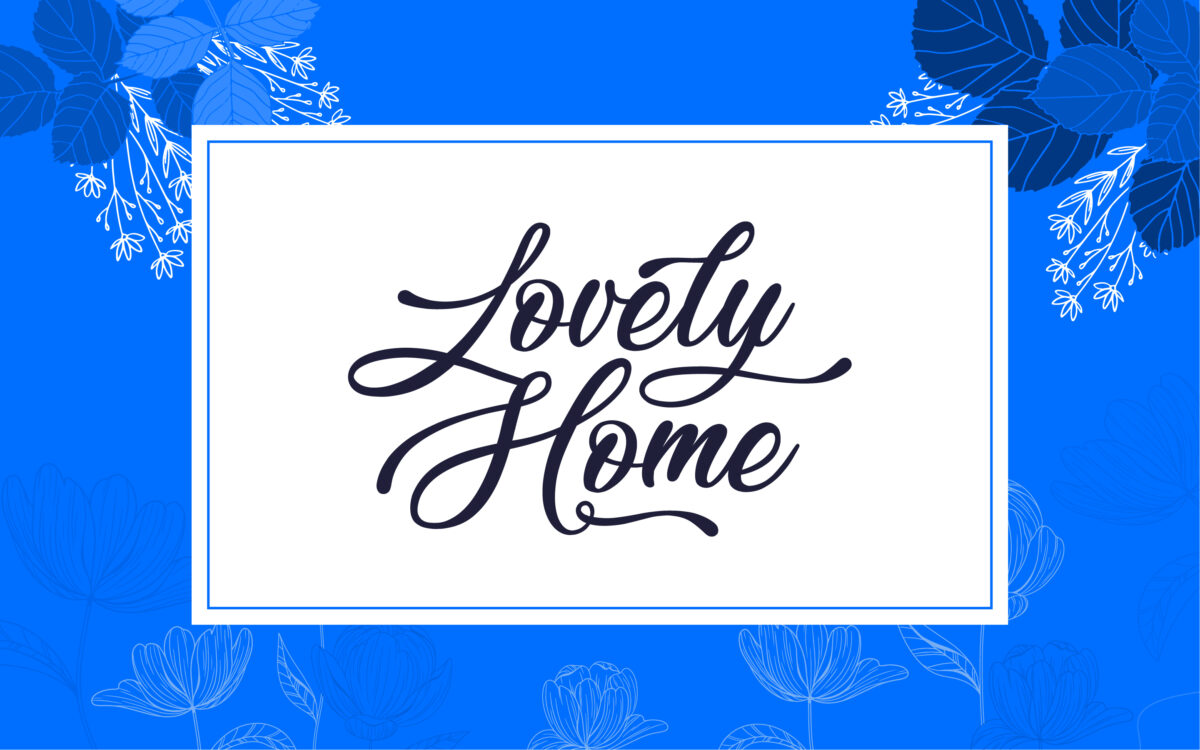 Lovely Home
Great for those searching for a slightly more playful wedding font, the Lovely Home font is bold and graceful simultaneously. The fun, almost handwritten-style characters add a sense of authenticity and rawness to any design project.
The balance of the flourishes in this typeface makes it look like every character is connected.
Lucy Said Ok
Another wonderfully romantic choice if you're looking for the best fonts for wedding invitations, Lucy Said Ok is a creative script font that takes advantage of the heart shape in various glyphs.
The heart shape appears in everything from capital letters to lower-case components to infuse your invitations with romance.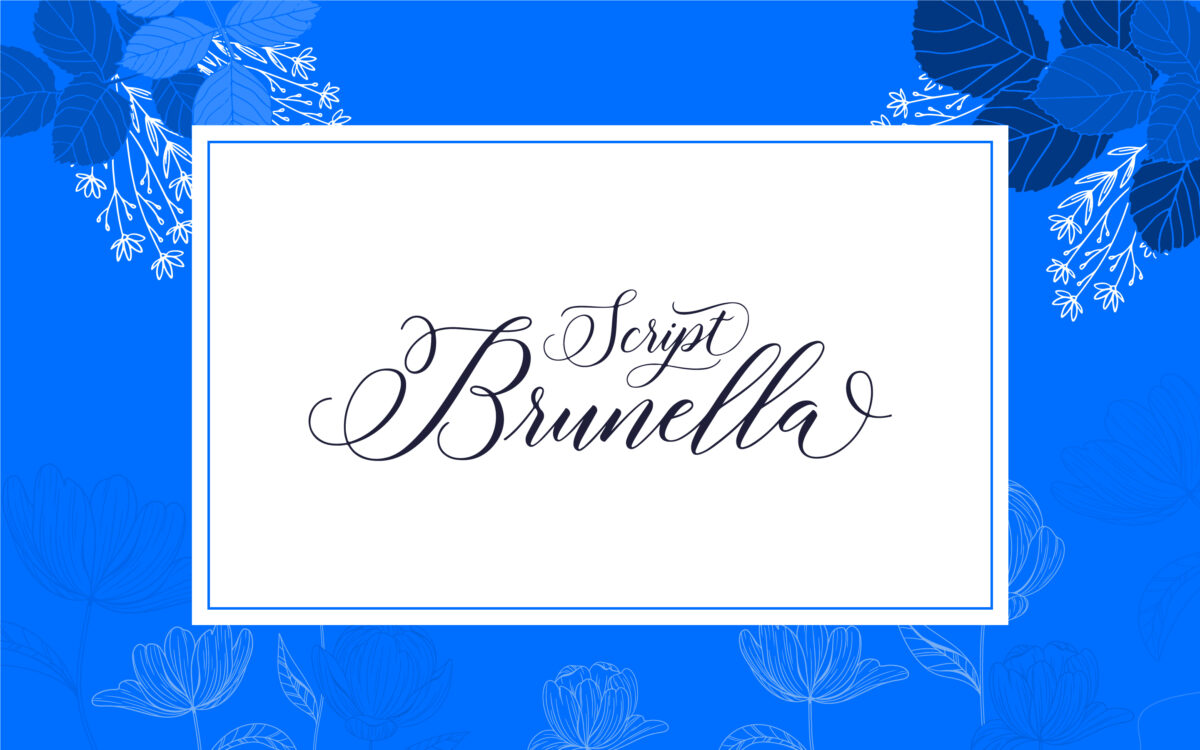 Brunella Script
A classic-style font for a traditional wedding, the Brunella script font is eye-catching and romantic, with a clean and elegant touch. The calligraphy-style font will work well in the headers of your wedding invitations and Save the Dates.
There are also various glyphs and alternate characters to explore to make your design more unique.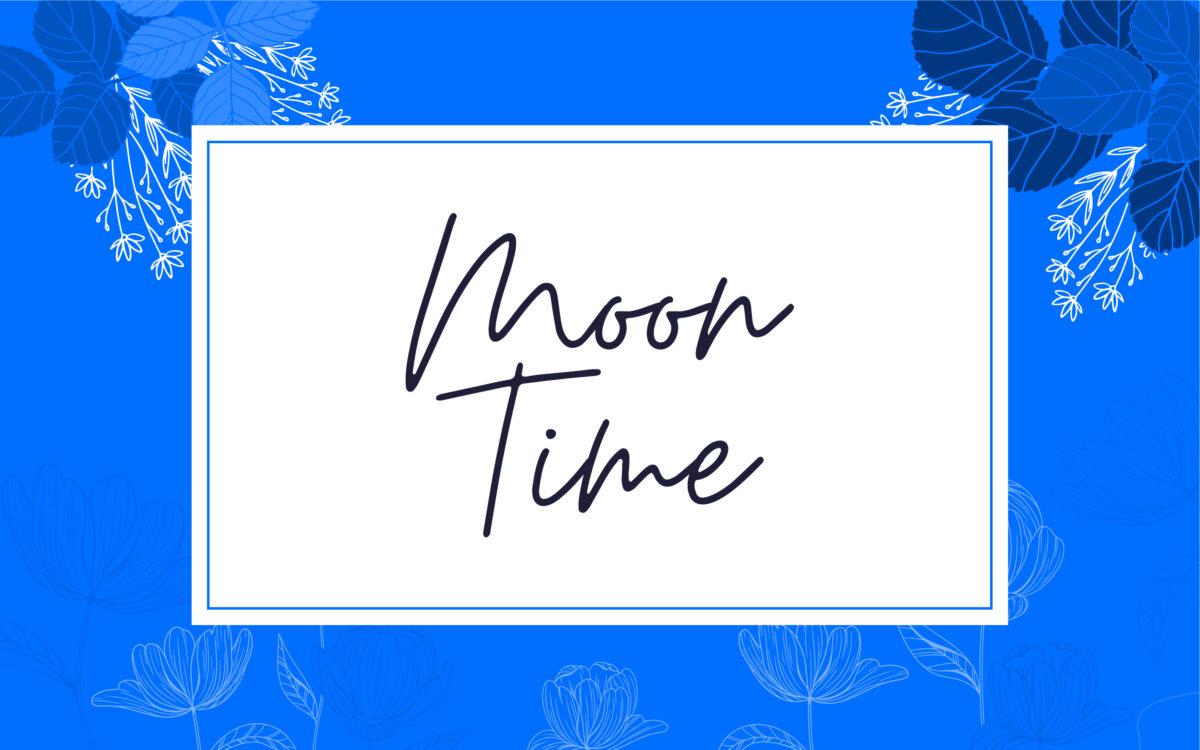 Moon Time
With heart swashes, cap swashes, or just a regular font option, this beautiful script wedding font is perfect for showcasing your romantic side. You can create unique shapes with this wedding font and capture the attention of your attendees in no time.
Modern wedding invitation fonts
Script wedding fonts might be some of the most common for any bride and groom, but this doesn't mean they're the only option. If you're looking for something a little different, various modern wedding fonts can look fantastic on a more contemporary invitation.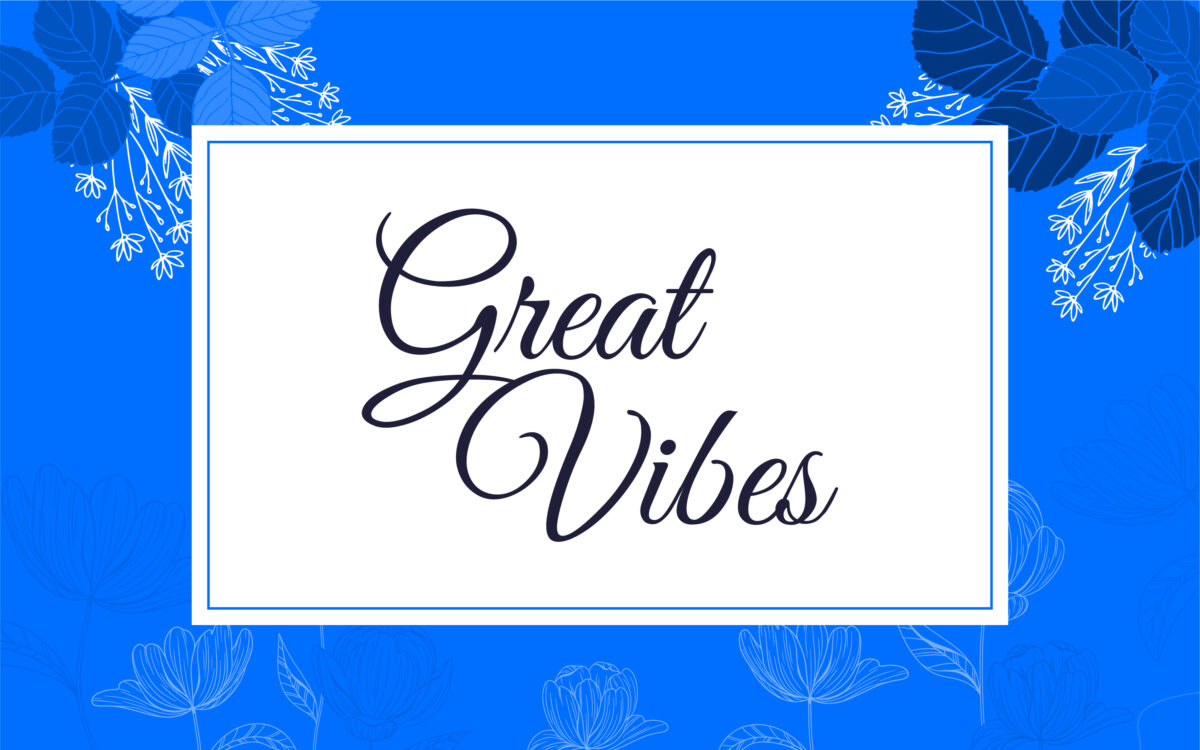 Great Vibes
Bold and beautiful, the thick lines of the Great Vibes font, mixed with the glyph's swirling elements, make for an excellent blend of traditional and modern themes.
This font isn't quite as complex as some of the script fonts mentioned above, so it works well in various sizes, making it an excellent potential body text for invitations.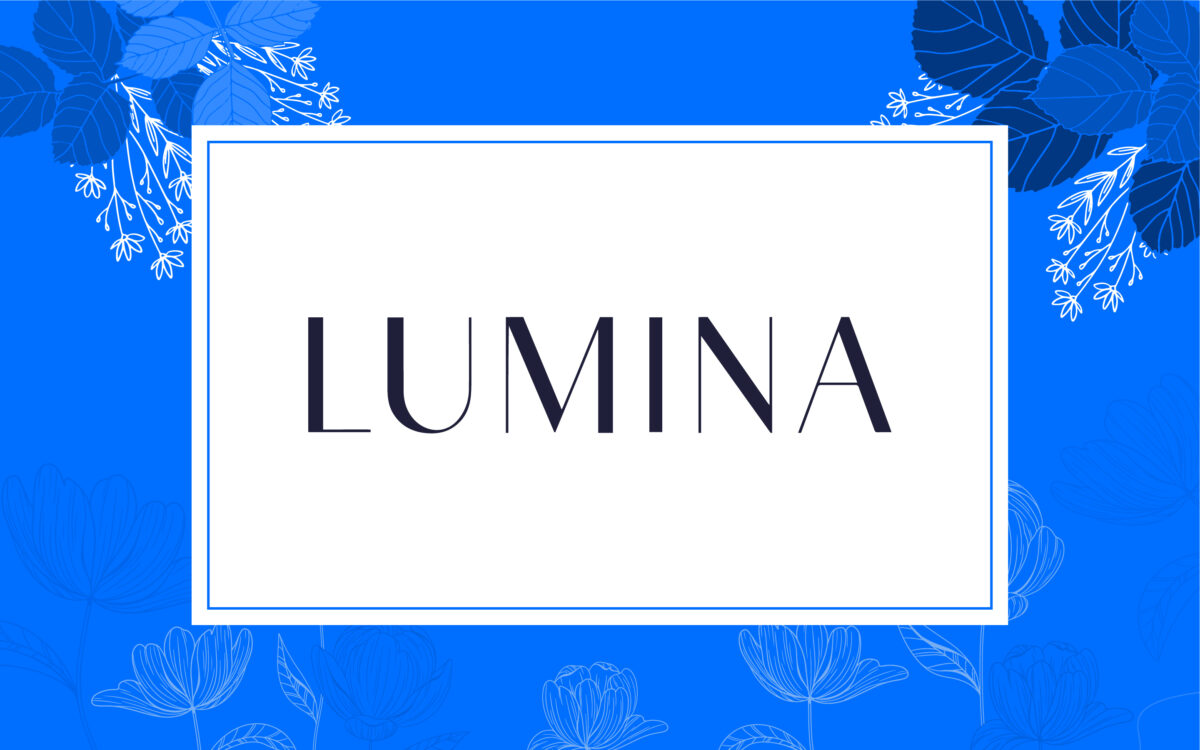 Lumina
Keep it simple with your wedding font and create a unique contemporary air with Lumina. This classy sans-serif typeface pairs perfectly with other serif and script fonts, making it a great addition to any wedding invitation. If you're looking for readability over anything else, Lumina is beautifully legible at virtually any size.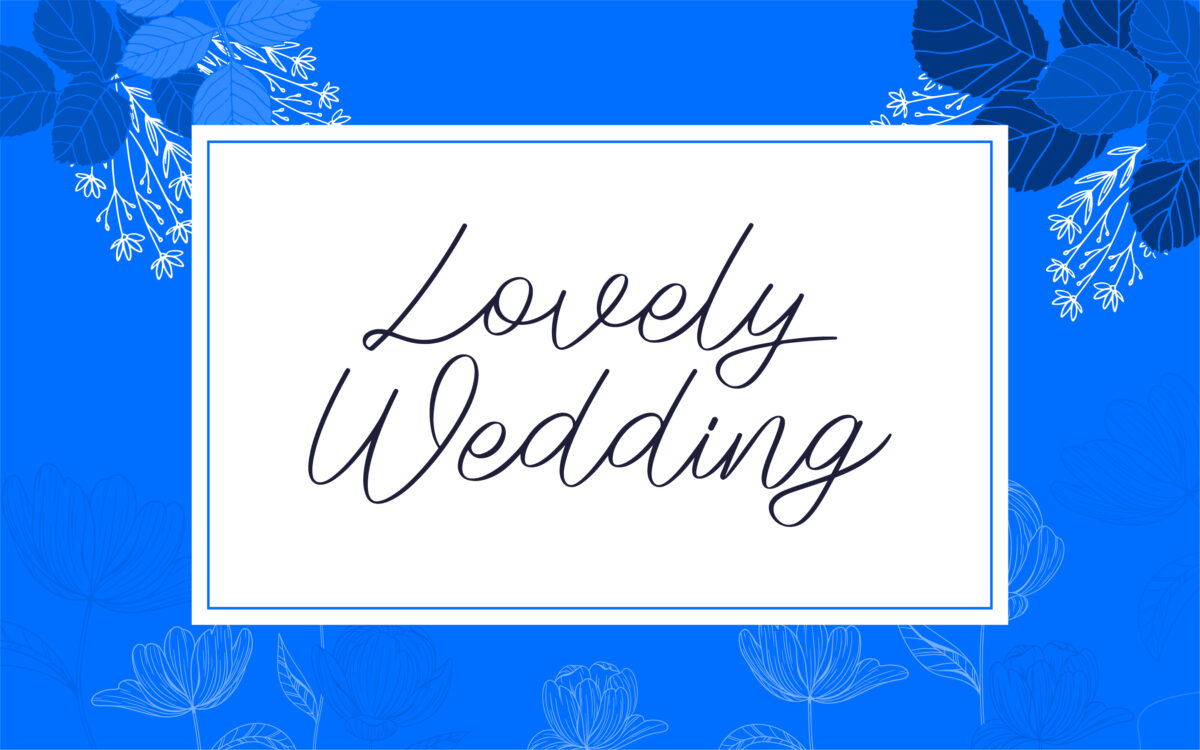 Lovely Wedding
Brimming with hand-drawn vibes, the "Lovely Wedding" font comes with a host of different characters to choose from, including options with plants and flowers worked into the lettering.
This beautiful font is brimming with shapes, from hearts to leaves, to help bring your wedding invitations to life. You can experiment with a whole range of designs.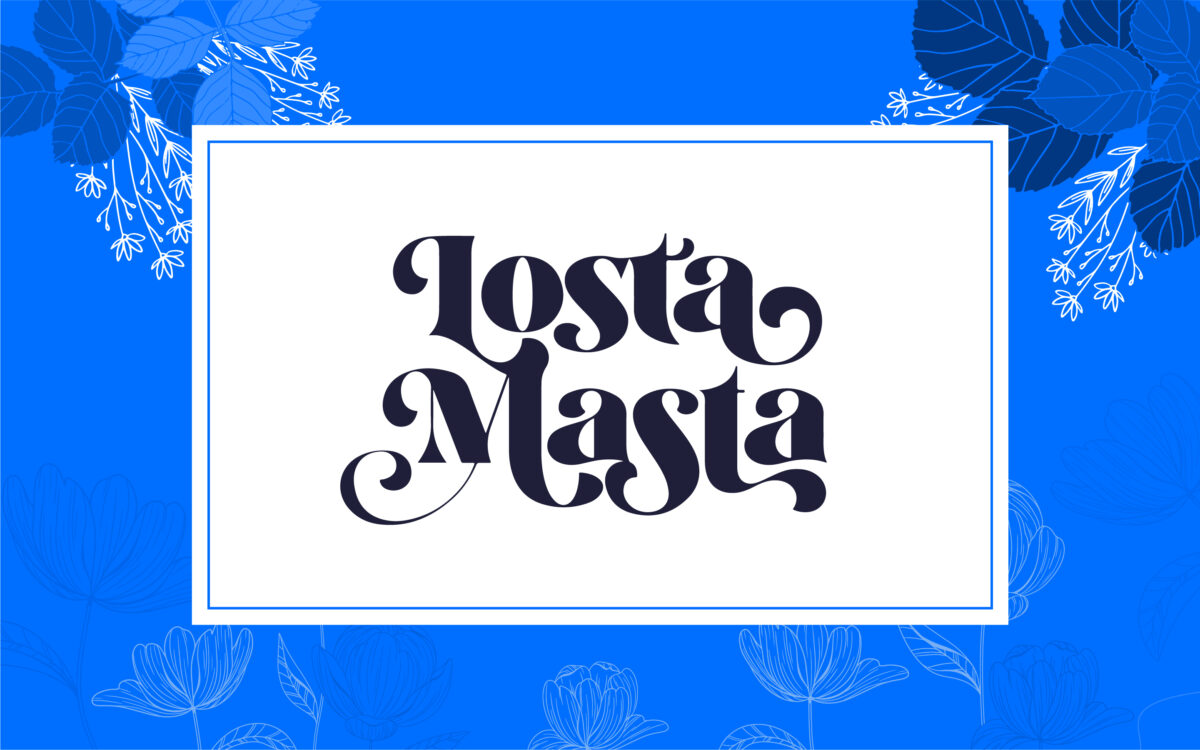 Losta Masta
Part of the playful serif family, this phenomenal wedding font looks modern and retro at the same time. The thicker lines are great for grabbing attention, and there are a host of different alternates and shapes to choose from to make your typeface more unique to you and your partner.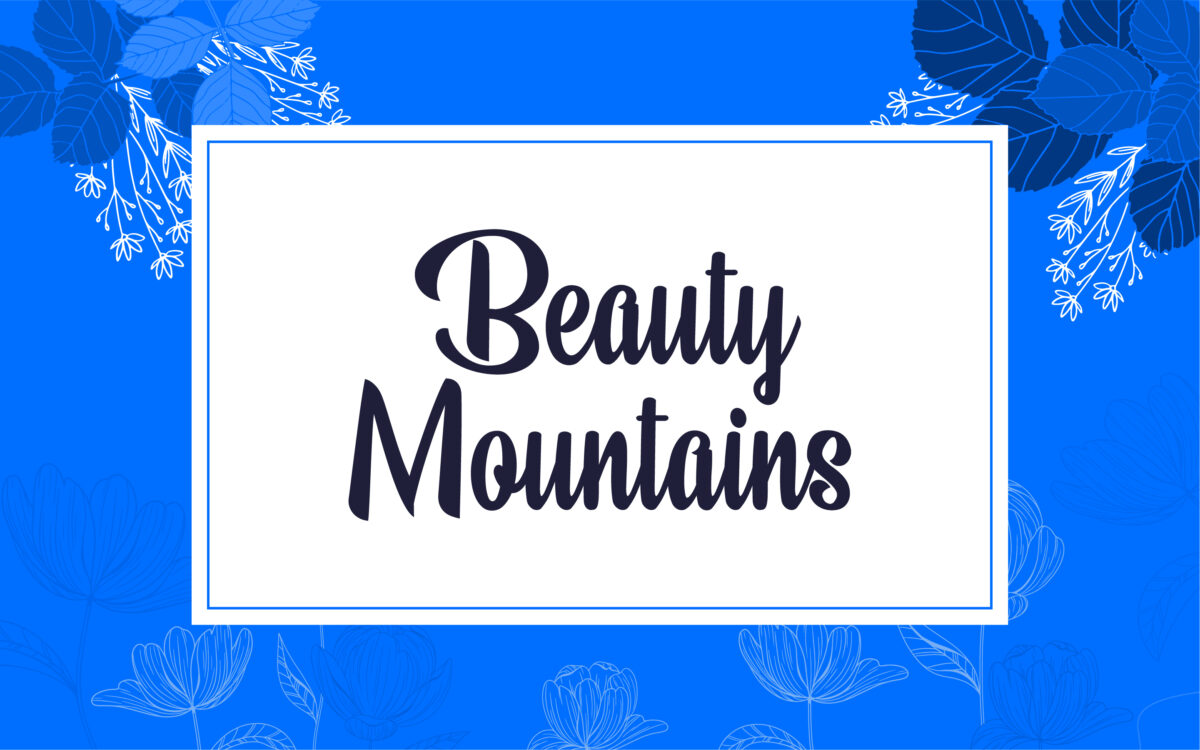 Beauty Mountains
Something about this font makes it seem as though it was plucked straight from the silver screen. If you're looking for a font for an art-deco-style wedding or want a typeface to show your glamorous side, this could be the perfect option.
The Beauty Mountains font is bold and beautiful – ready to grab attention.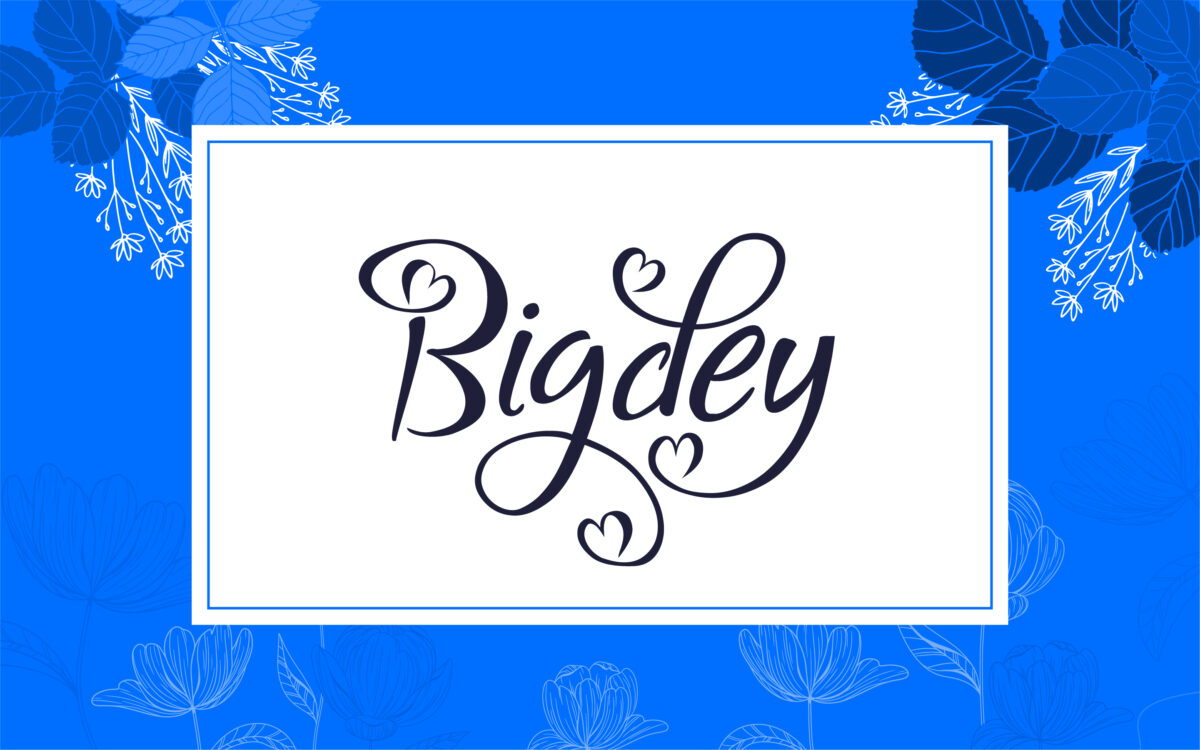 Bigdey
It's easy to fall in love with the playful elements of the Bigdey font. This typeface doesn't have the same elegance as some of the script wedding fonts mentioned above, but it's wonderfully charming in its own way.
The heart-shaped glyphs dotted throughout the characters are great for getting any recipient in the mood for romance.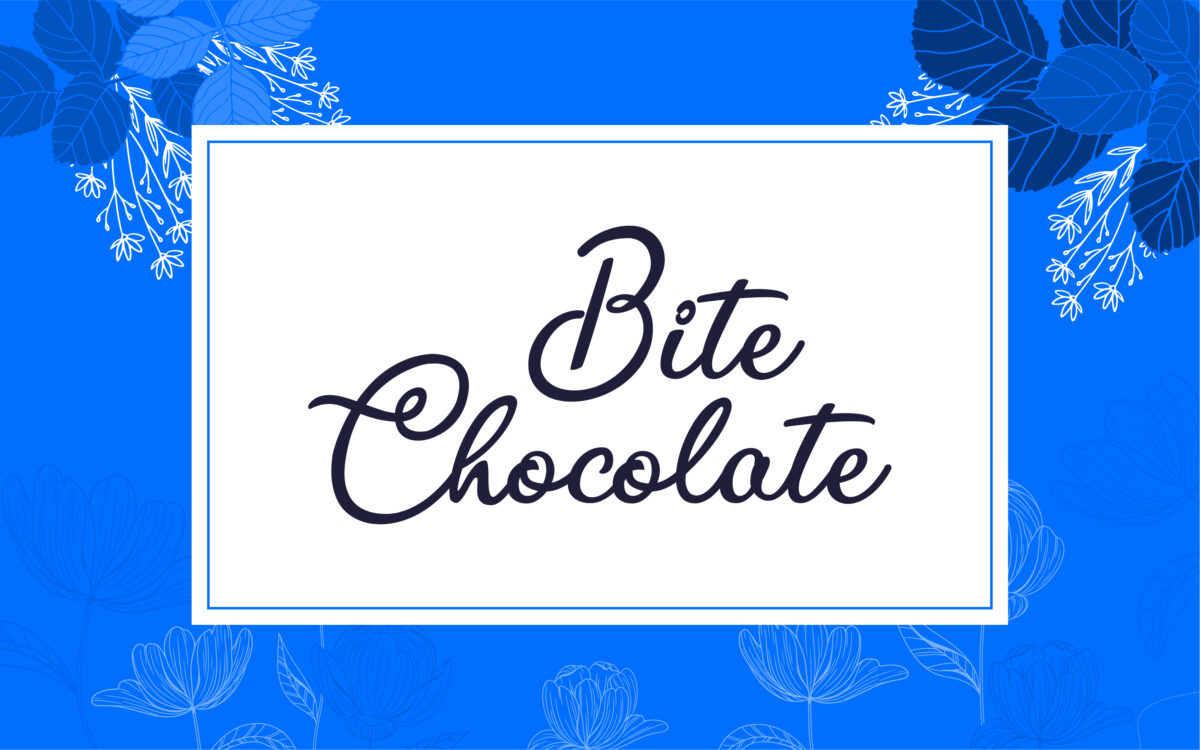 Bite Chocolate
Sweet and sophisticated, the Bite Chocolate typeface is a distinctive script wedding font with a twist. The various elements of this unique type come together to create an almost hand-drawn appeal, perfect for partners who want to add a charming aesthetic to their wedding.
The cursive lettering will look ideal at the top of any wedding invitation.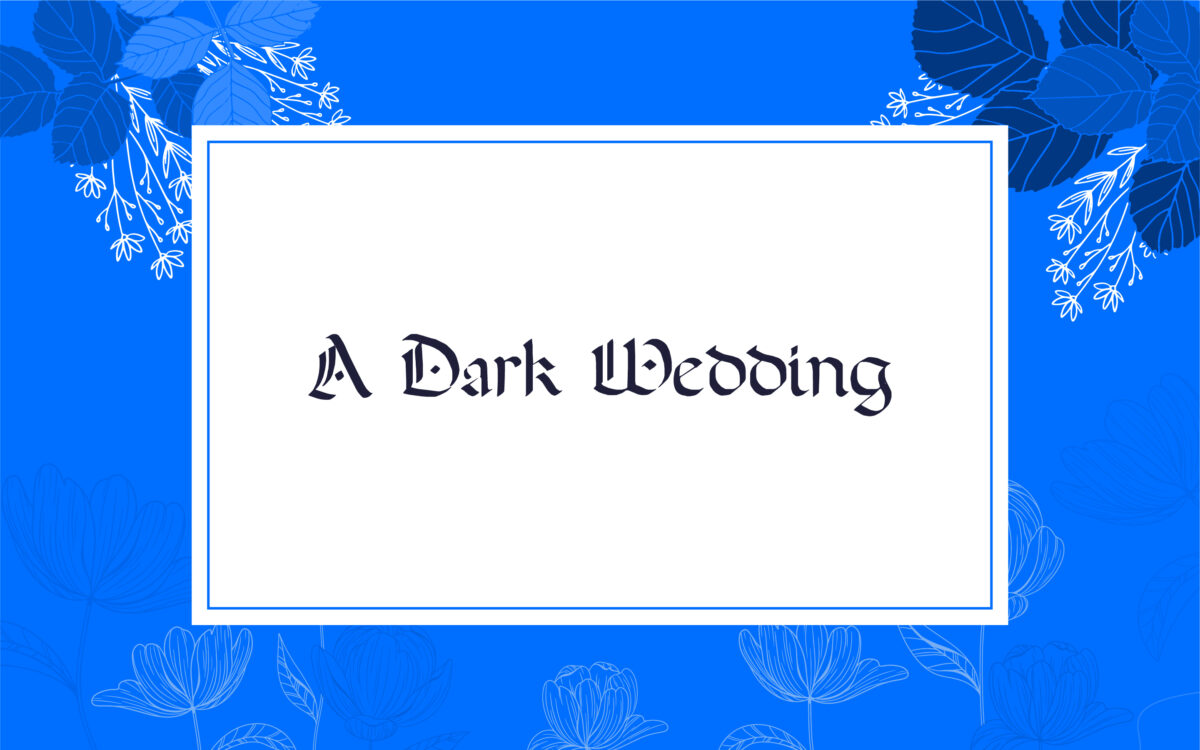 A Dark Wedding
Want an alternative approach to all the flowers and hearts of the standard wedding font? "A Dark Wedding font" is an excellent choice for those who want a more unique, gothic style for their invitations.
The bold letters are great for capturing a sense of mystery and getting people excited about the unique experience you have to offer.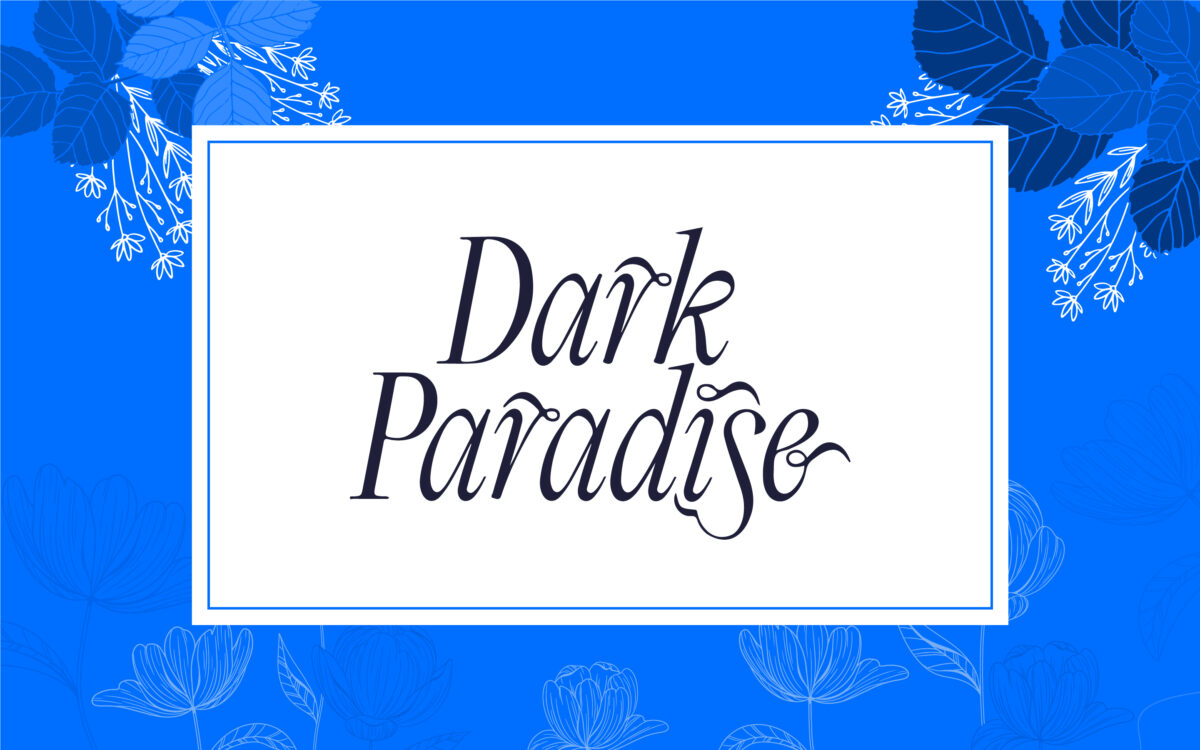 Dark Paradise
With both script and standard options, the Dark Paradise font can be as elegant or simple as you choose. This beautiful typeface is excellent if you're looking for something a little simpler to improve the legibility of your wedding invitations.
You can even use different font weights together to create a unique visual appeal.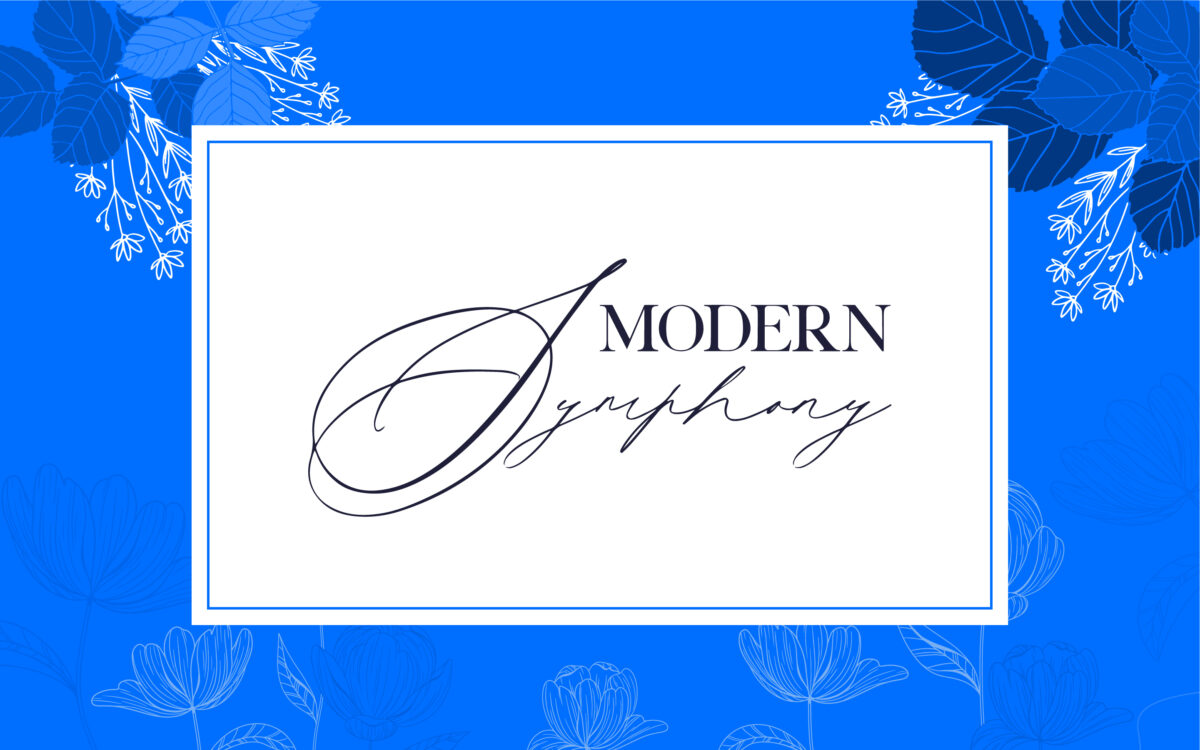 Modern Symphony
Ideal if you want a combination of easy-to-read serifs and beautiful script font in one, the Modern symphony typeface collection combines two fonts into one package.
Here, you get a script and a serif solution to help you create a modern and romantic vibe for your wedding without compromising on legibility.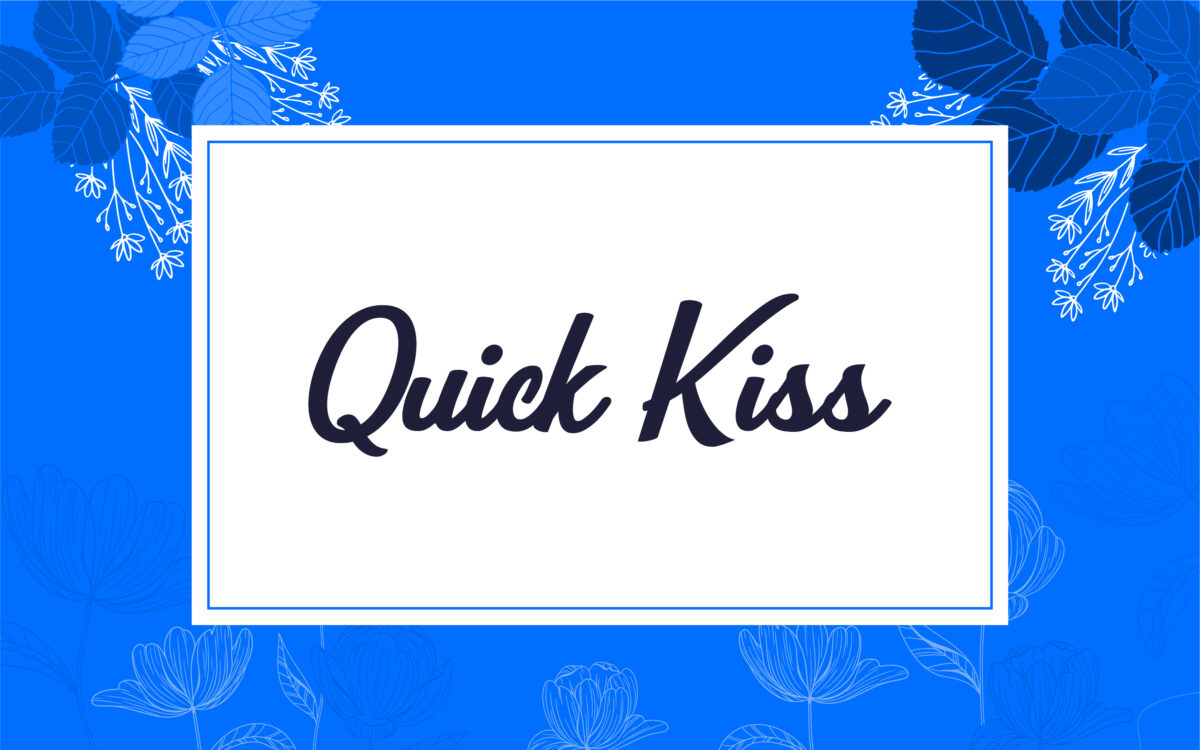 Quick Kiss
Easy to read and stylish at the same time, the Quick Kiss font by Billy Argel is sure to add something special to your wedding invitations. This bold and eye-catching typeface is great for the top of wedding invitations or for the central font on a save-the-date.
There are also various glyphs to choose from to make the design more unique.
Popular wedding invitation fonts
As you can see from the options we've covered so far, there is no shortage of options for the best fonts for wedding invitations. Whether you're looking for something unique to showcase your dark and mysterious side or you want a more traditional typeface, there's a font for everyone.
Here are some popular wedding invitation fonts to help inspire you.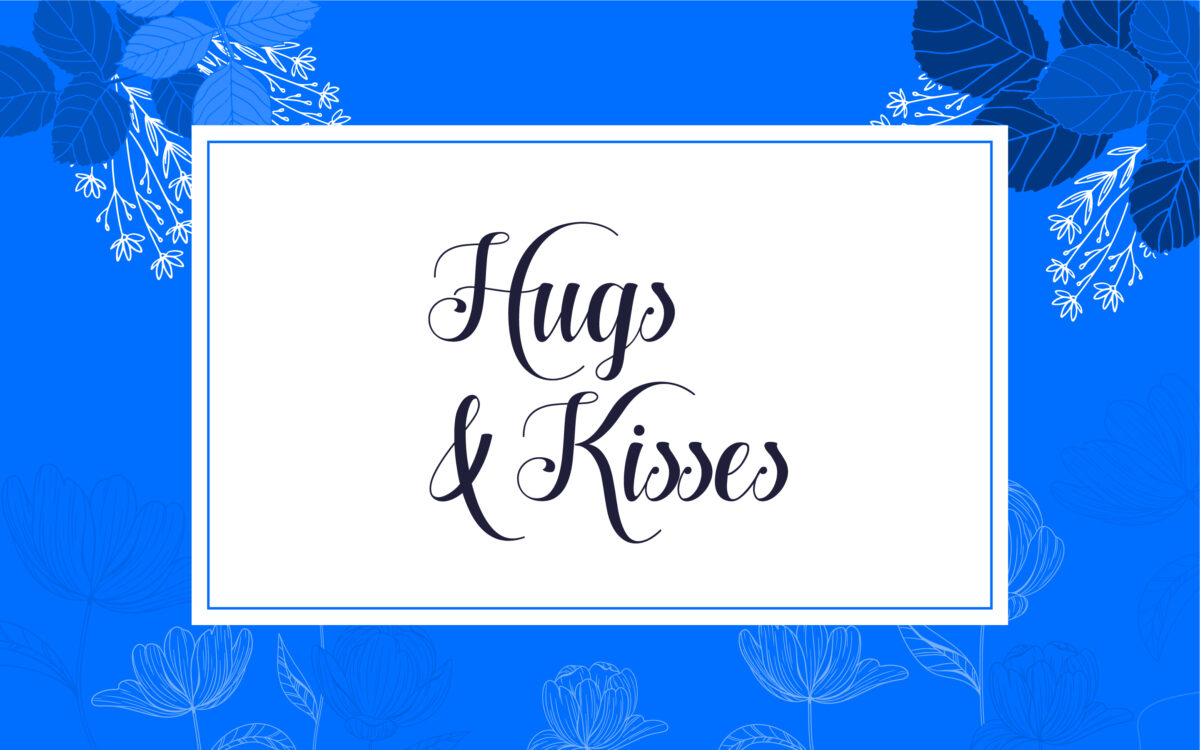 Hugs and Kisses
Simple and practical, the Hugs and Kisses font is a brilliant choice for any wedding invitation or stationery. The design looks similar to a classic wedding script font, focusing more on legibility at smaller point sizes.
You can also experiment with various weight options, making this an excellent choice for people who want to customize their typeface.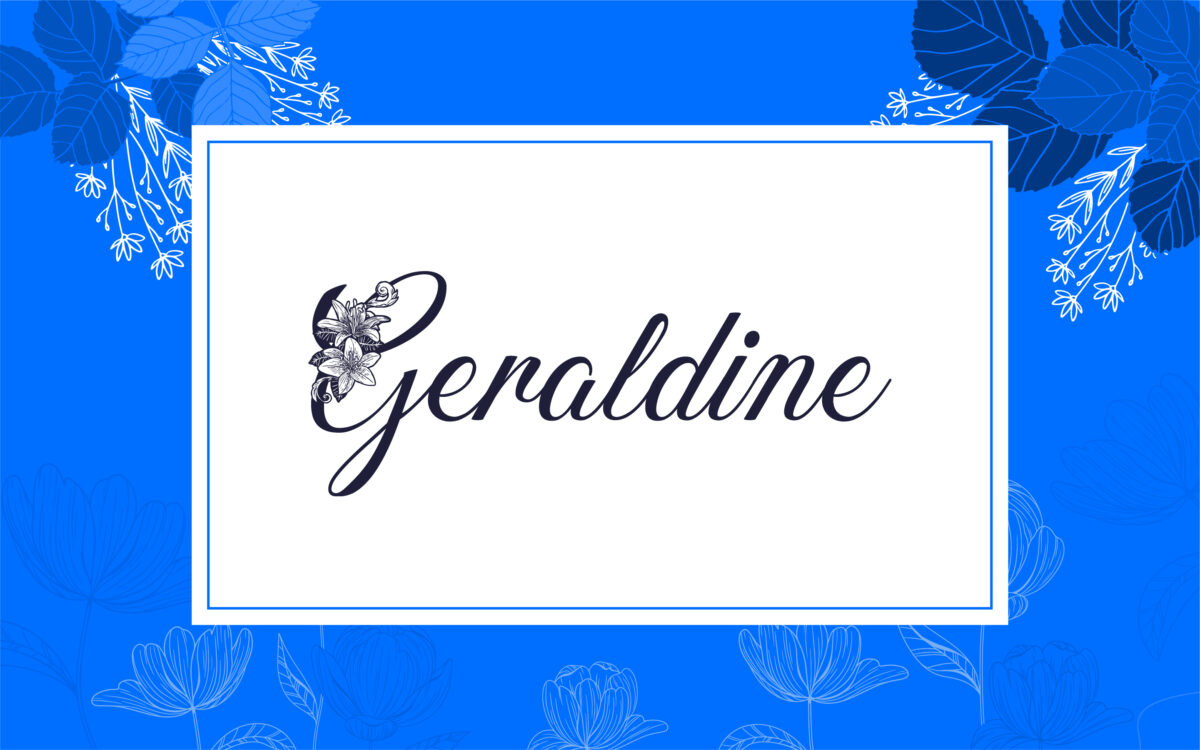 Geraldine
A compelling script wedding font with unique flourishes, the Geraldine font adds a floral element to your invitation calligraphy.
The script design is wonderfully legible and great for writing in various sizes, while the capital letters allow you to add incredibly detailed lilies and other flowers to your glyphs. This is a trendy and elegant font choice.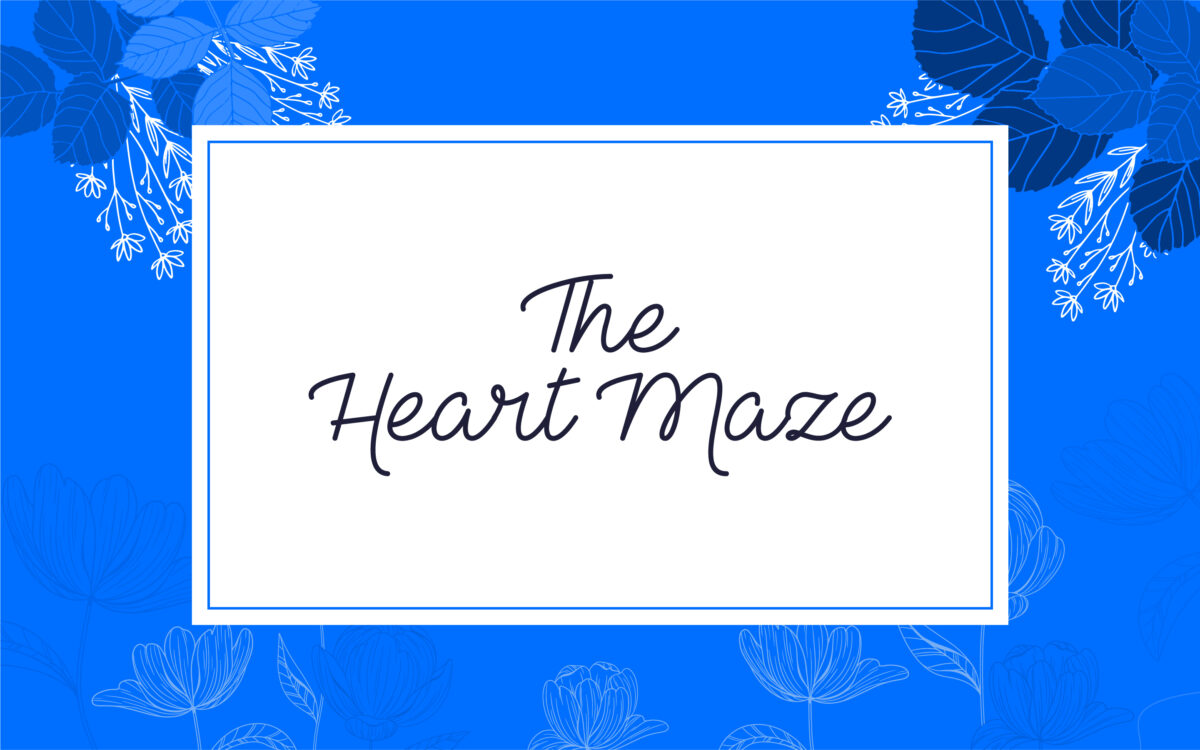 The Heart Maze
A fun and funky font for couples with a playful side, the Heart Maze is an elegant handwritten-style cursive with lots of unique elements to make your invitations stand out.
This beautiful font looks fantastic in virtually any point size, so you can easily use it throughout your wedding invitation or match it with a more formal wedding type.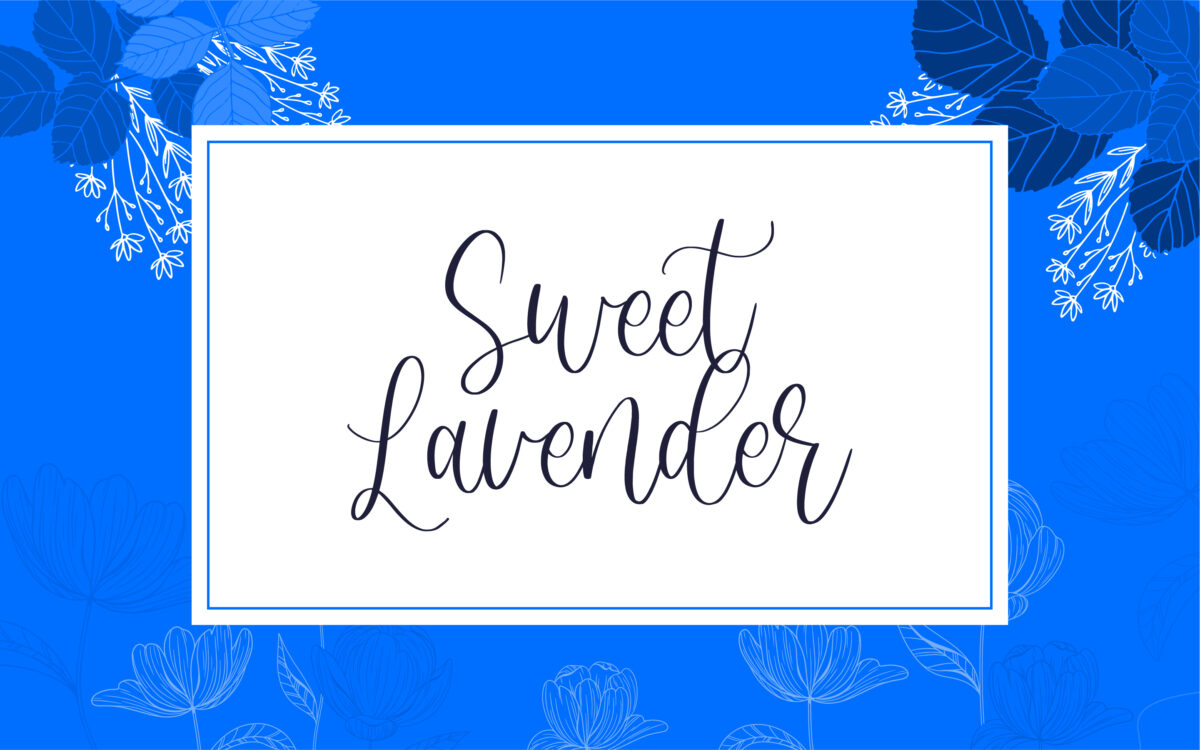 Sweet Lavender
A crisp and lightweight font, Sweet Lavender is charming and romantic, perfect for those who want more of a handwritten vibe for their wedding invitation.
The font collection includes a range of weight options to download, so you can experiment without the sweeping lines look in different formats and create the perfect finish for your invitations.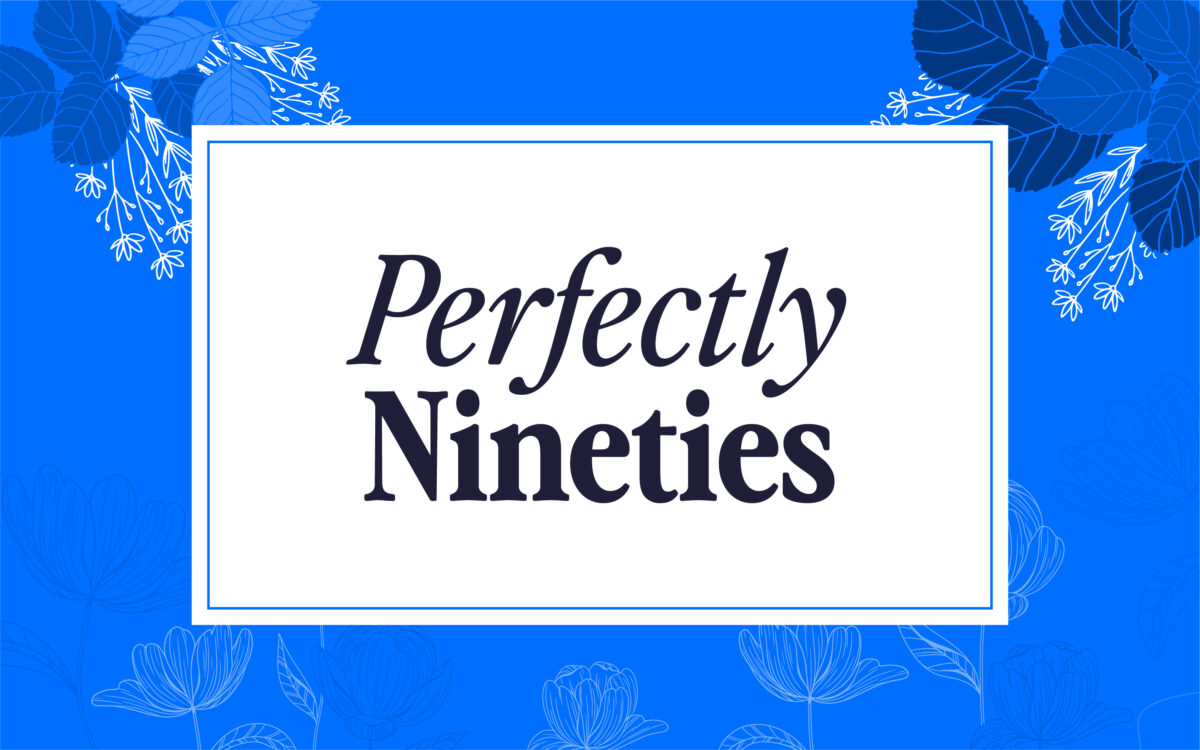 Perfectly Nineties
A beautifully nostalgic serif font, the Perfectly Nineties typeface is an excellent pick for those searching for stunning legibility and impeccable grace. The classic, tightly-spaced serifs remind your audience of the 80s and 90s when you and your partner might have been born.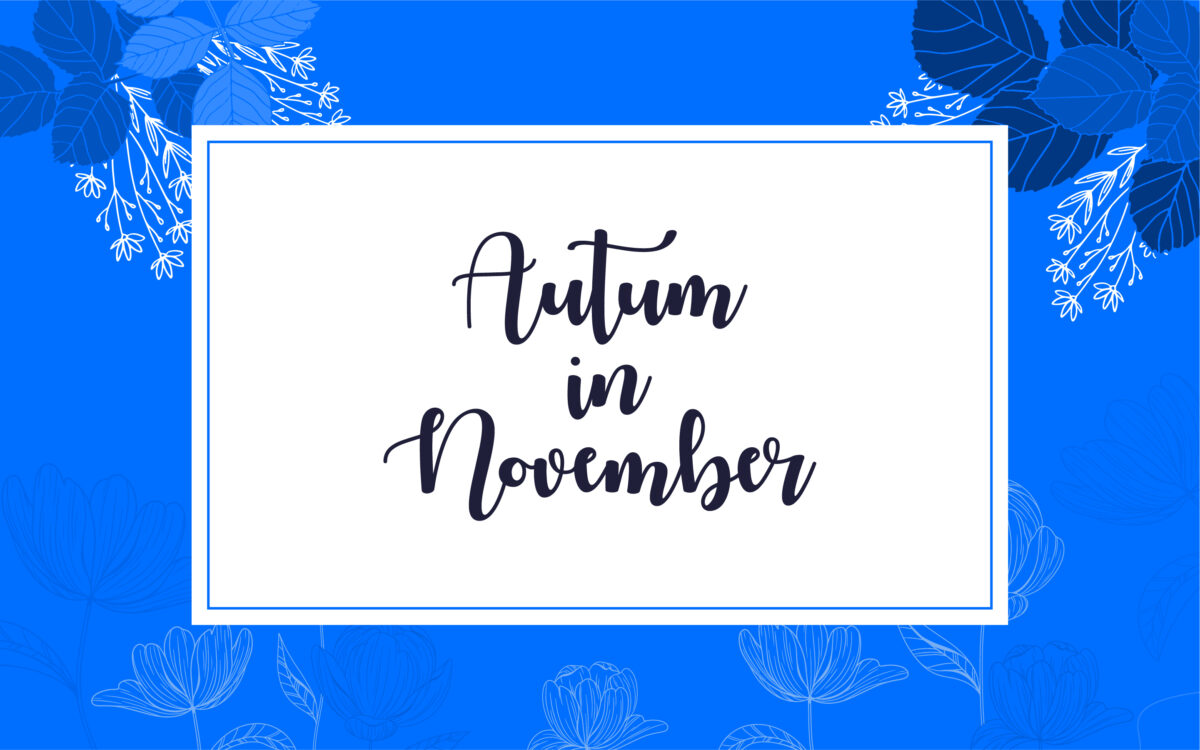 Autumn in November
This could be the ideal choice if you like the idea of a bold and retro vibe from your wedding invitation fonts. Autumn in November brings a signature calligraphy style into the mix with bold lines and sweeping elements.
This beautiful swirly font also has several playful features embedded into it to showcase your fun side.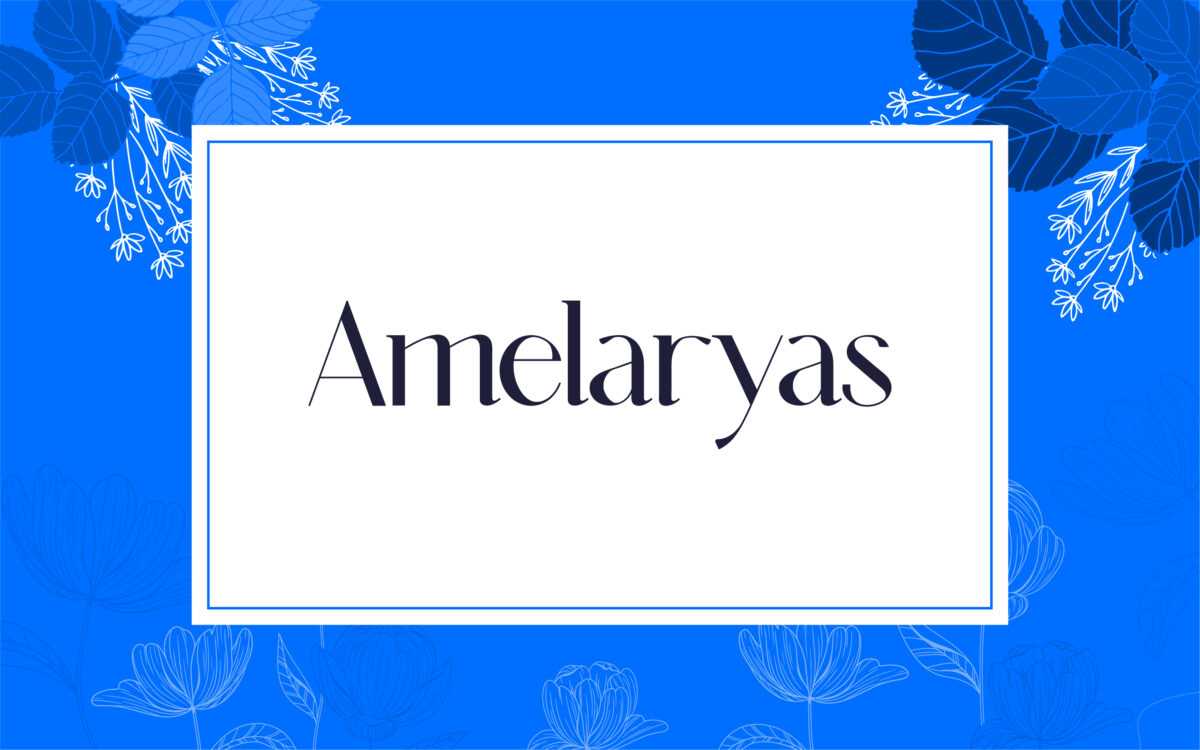 Amelaryas
A great insight into how versatile the best wedding fonts can be, Amelaryas is a simplistic and minimalist font for people who don't like too many swirls and flourishes in their design choices.
If you're looking for a more contemporary or Avant Garde font for your wedding, this could be the perfect design for you.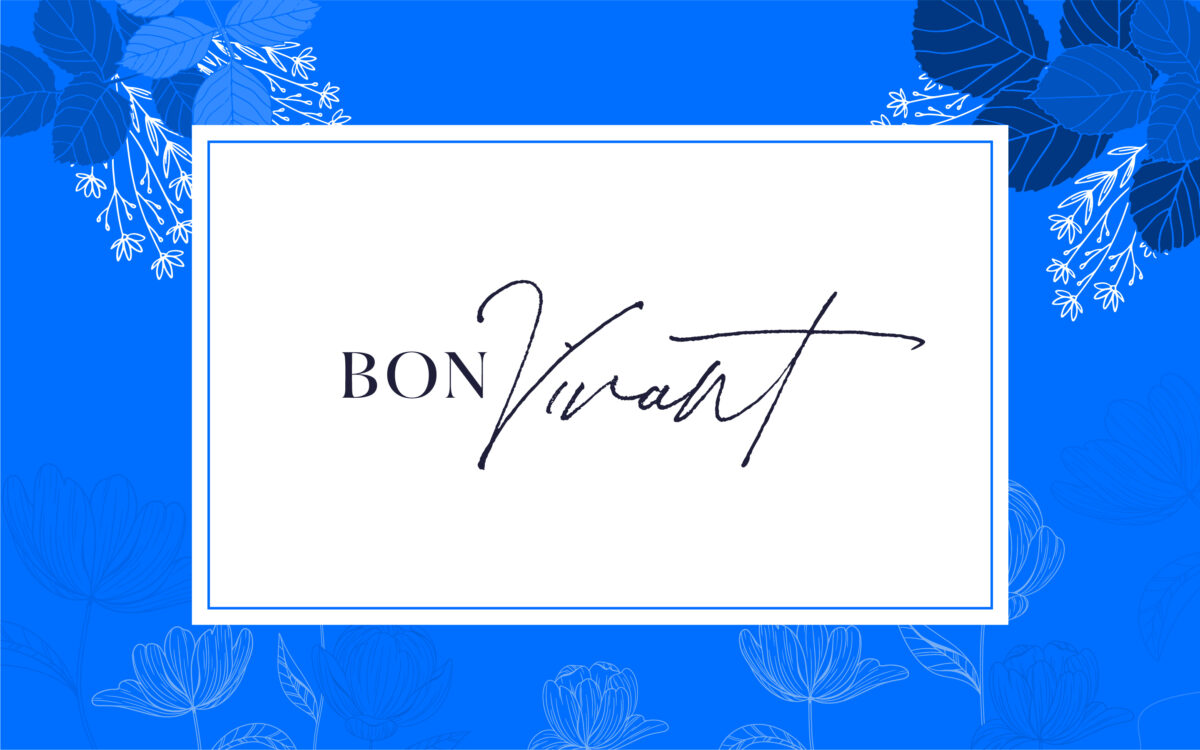 Bon Vivant
The Bon Vivant collection of fonts offers a range of script and serif fonts to create the ultimate modern wedding invitation. This is an excellent typeface collection for those who love the stylish and luxurious things in life.
The various typefaces are designed to be mixed together throughout the headlines and body copy of your invitations.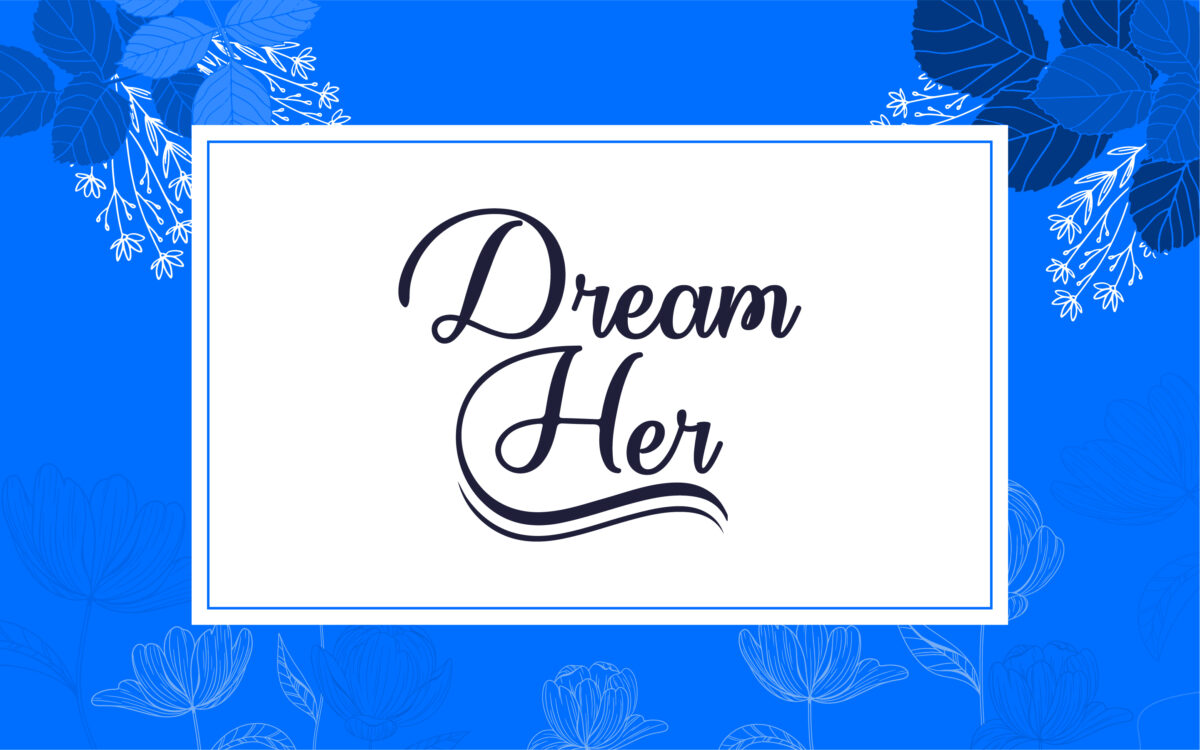 Dream Her
This magical font with a fantasy element could be the ideal typeface if you're creating a wedding invitation for a day designed to be "out of this world." The sweeping swash underneath the font looks fantastic when you want to underline essential details on an invitation.
If you need help drawing attention to specific elements in an invite, this is the font for you.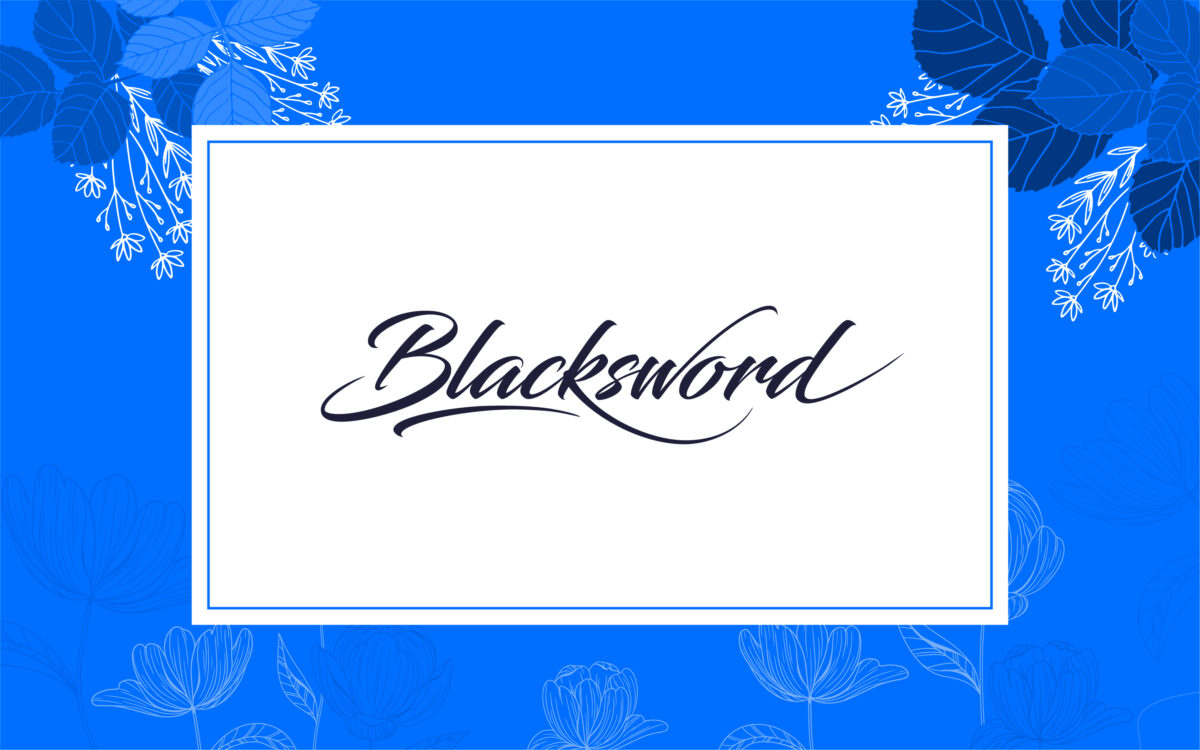 Blacksword
Sensual and sophisticated, the Backsword font is one of the best fonts for wedding invitations this year. Available in a range of weights and styles, this typeface brings beautifully crisp curves and elegant elements to any wedding invitation design.
The thicker sweeping portions of the characters give the overall font a sense of mystery and depth.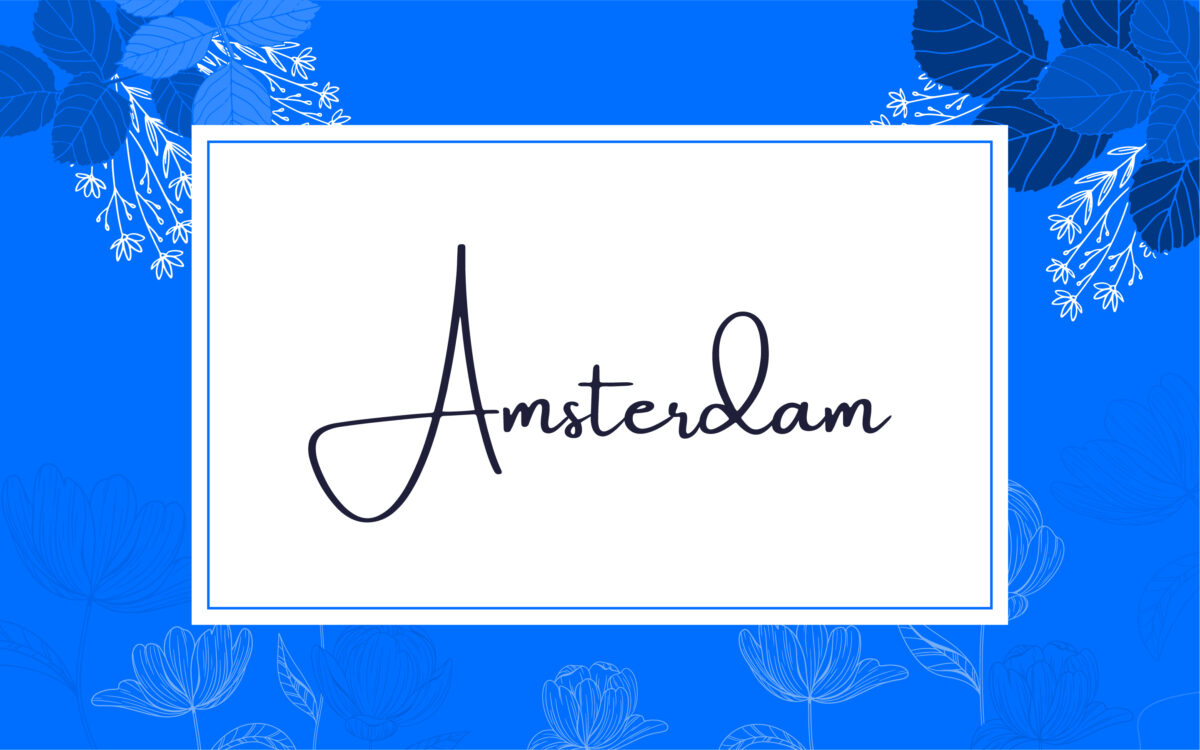 Amsterdam
Quirky and contemporary, this signature font looks fantastic on any invitation or "Save the Date" card with many different weights and styles. This elegant font was the winner of the Best Judge Choice in the 2017 Envato element contest.
Aside from being sleek and sophisticated, the Amsterdam type is fantastic for legibility, too.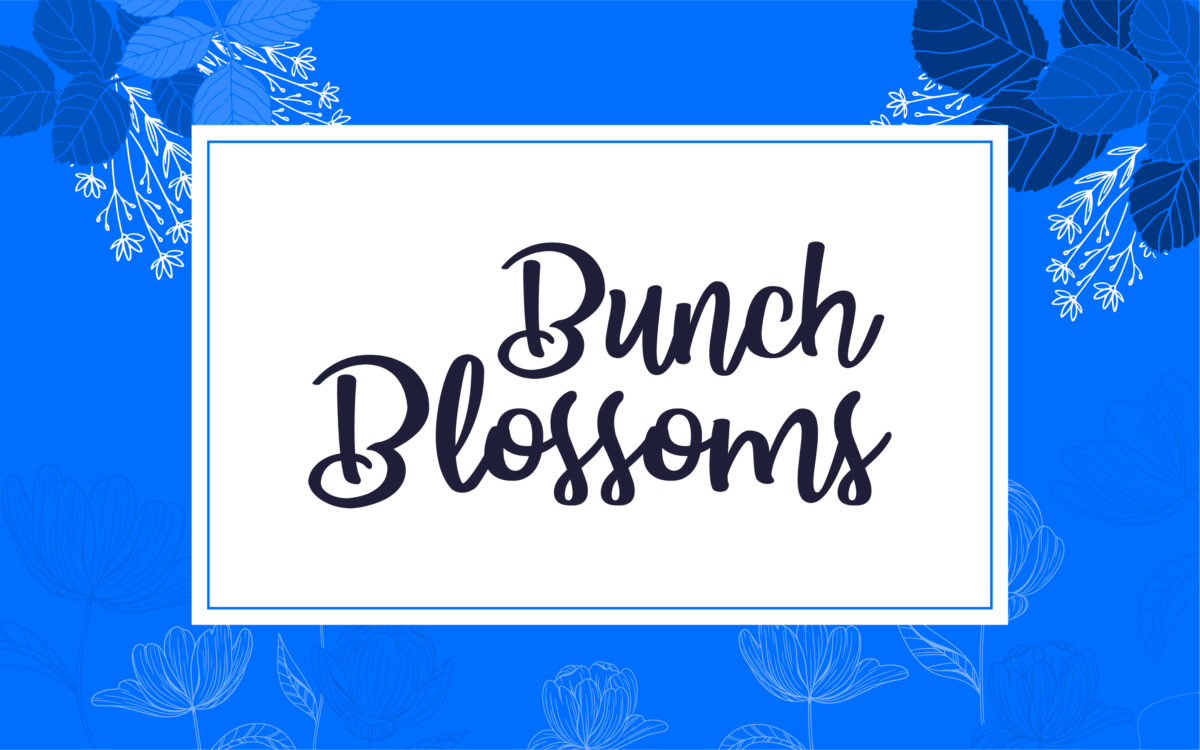 Bunch Blossoms
Bold and engaging, the Bunch Blossoms font looks as though it was designed just for a modern wedding. With swash elements intended to form the shape of little hearts, this calligraphic font is a romantic and eye-catching choice for your wedding invitations.
This could be an excellent font for your save-the-date or the header portions of your wedding invite.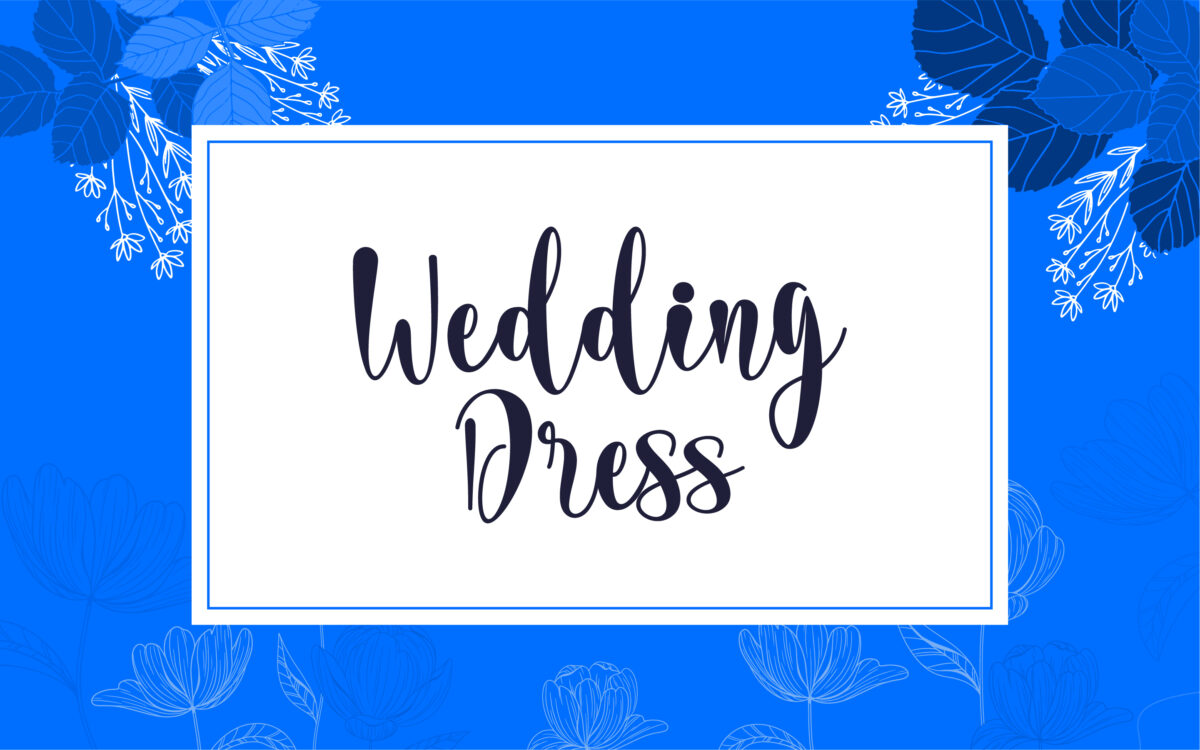 Wedding Dress
If you want something unique for your big day, Wedding Dress could be just the thing.
This eye-catching font enhances various glyphs and characters with leafy elements to help draw the eye. If you have an outdoor wedding, or you're looking for a boho-chic look for your big day, this could be the ideal wedding font.
Finding the best wedding fonts
The best font for wedding invitations isn't a one-size-fits-all concept. The ideal font for you will depend on a multitude of different factors, including what kind of wedding you're going to be having.
Some couples will want the traditional beauty of a script wedding font, and others will prefer something a little more contemporary.
There are countless online resources to track down popular wedding invitation fonts. Alternatively, consider looking into the creation of a wedding font of your own. There are designers and graphic artists out there capable of creating custom fonts just for your invitations.
Remember to check the legibility of your font options together before you start posting them to friends and relatives. Otherwise, you could risk a lot of confused people asking for extra details about your wedding later.
Fabrik: A branding agency for our times.