The best 80s fonts add a splash of vitality and fun to virtually any design project. These typefaces have a level of zeal and vivacity that you'll struggle to achieve with any other font style. Plus, you get the added benefit of appealing to your audience's sense of nostalgia.
An 80s font can be a powerful way to capture an audience's mind and remind them of better days spent grooving to the music of a high-octane decade. An 80s retro font can also help position a brand in a specific era, ensuring it appeals to the right customer.
Whether you're using 80s fonts to create the ultimate wordmark for a company with a bit of history or you want to experiment with fun typography, we've got you covered.
Here's our list of some of the best 80s font styles to use this year.
Access 50 Million+ Design Assets And Fonts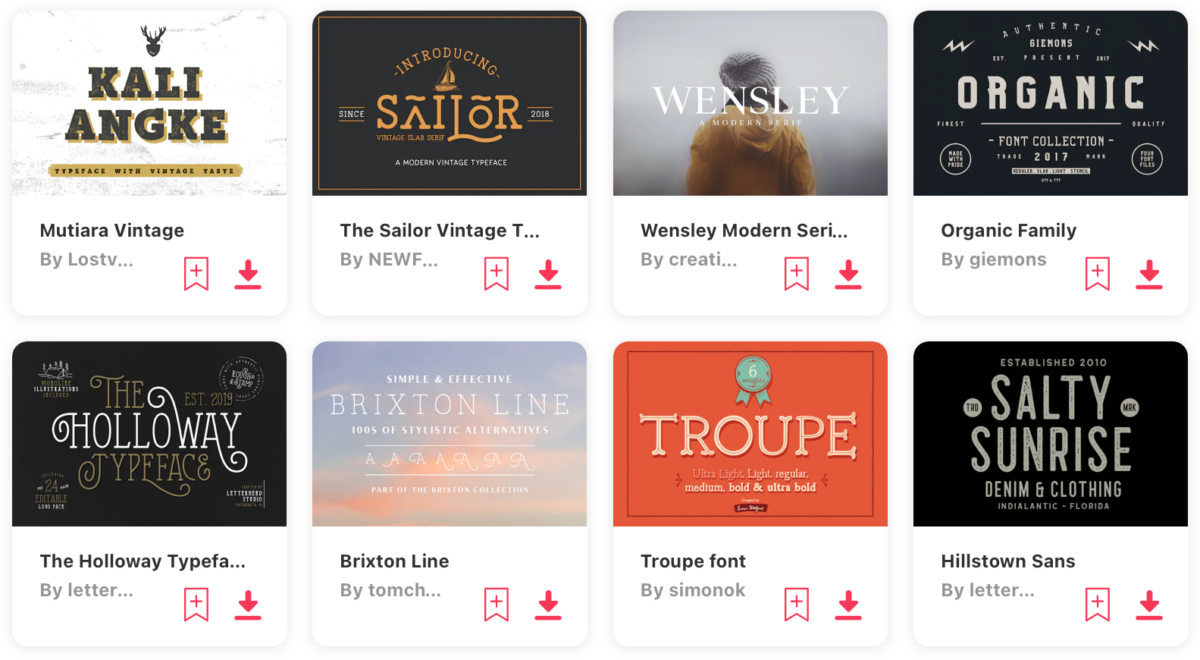 Access a vast selection of fonts with a subscription to Envato Elements. The affordable monthly subscription service costs just $16.50 per month and includes unlimited access to a phenomenal font library and over 50 million design assets. Alongside fonts, you can find everything from stock effects and element packs to images in one convenient place.
Why 80s fonts? The impact of an 80s font
If you're a design enthusiast, a budding graphic artist, or a branding expert, you'll know how vital the right typefaces can be. Just as colors can impact the psychology of your audience, sparking certain emotions and responses, typefaces can have the same results.
Every aspect of your chosen font, from the kerning and leading to whether you prefer something serif or sans-serif, influences how your viewer feels about a design or project.
An 80s font is an excellent way to infuse a design with a sense of fun and virality. These typefaces are often bold, textured, and brimming with emotional depth.
Often, 80s fonts are used to convey fun and nostalgia, making them perfect for video-game-style presentations and compositions associated with the entertainment landscape. These fonts can also be ideal for connecting a brand to a specific era and the atmosphere coupled with the decade.
Let's dive into our favorite 80s font styles…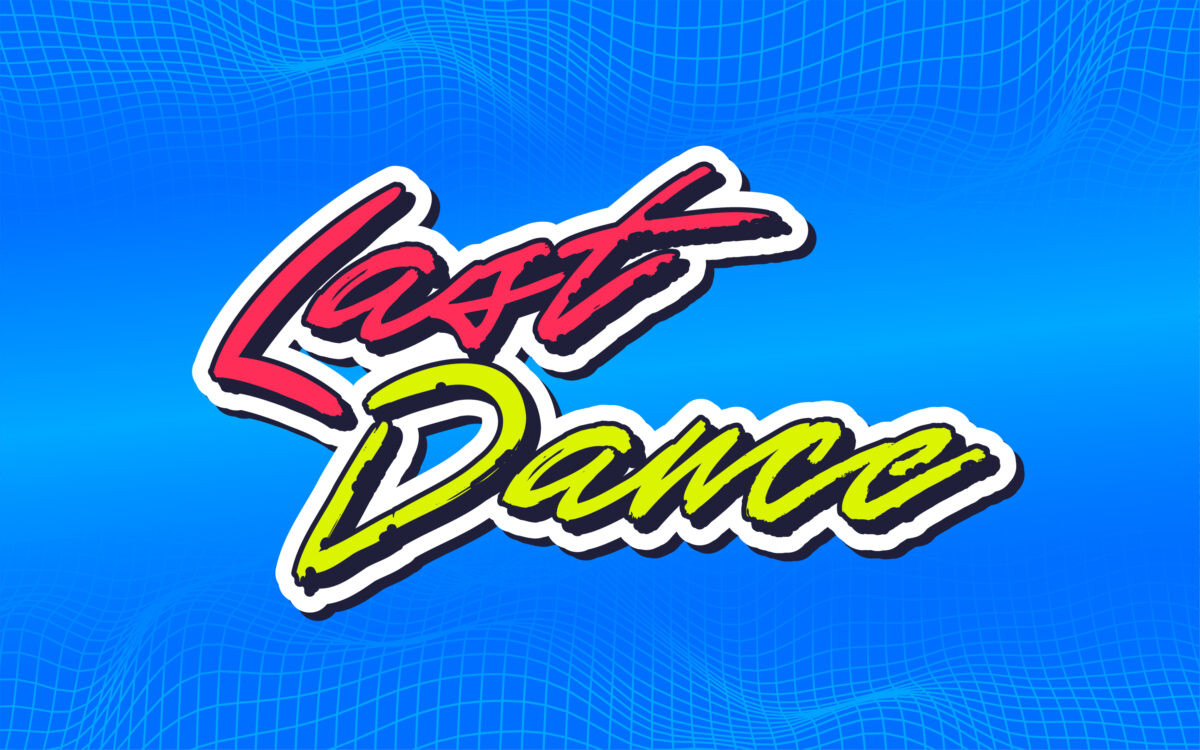 Last Dance
Created with inspiration from 80s VHS covers and video rentals, Last Dance is an eye-catching 80s font with a neon flare. The "Last Dance" font is perfect for conveying a retro vibe through a slightly raw and grungy texture mixed with connecting characters.
With this font, you also get a series of delicate brush stroke details and underlines intended to help you customize your creation even further. The drama and depth of this typeface are excellent.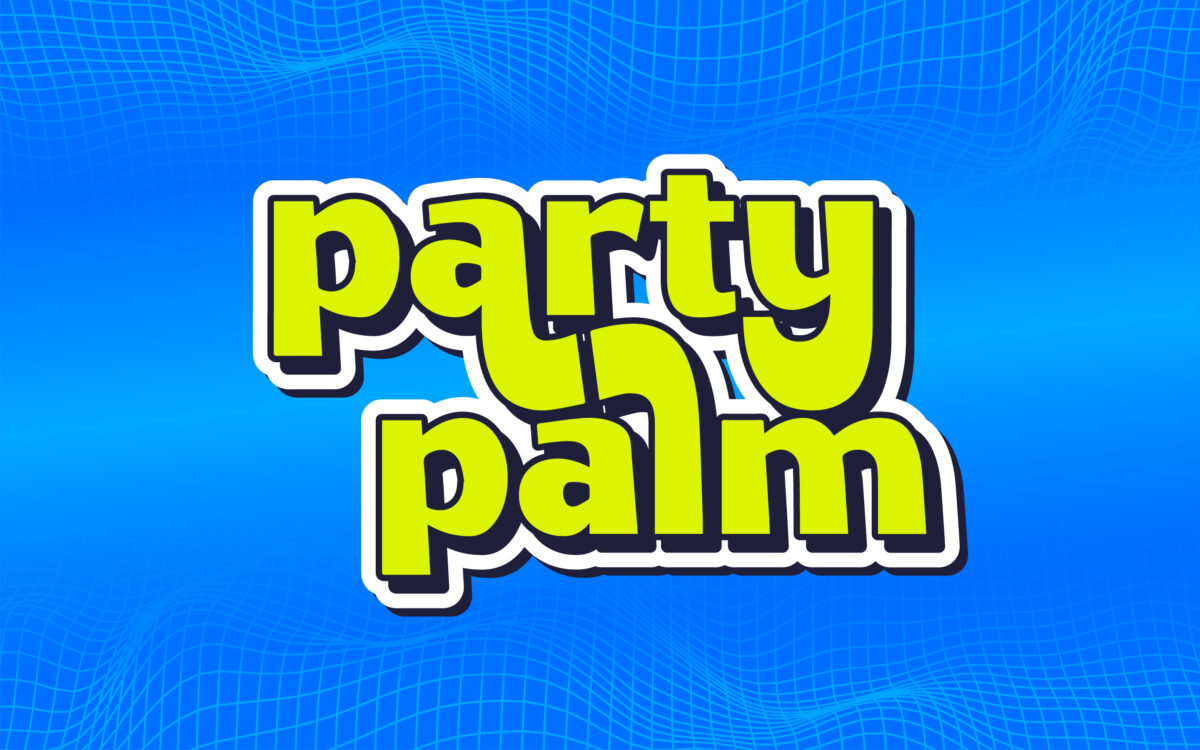 Party Palm
Fun and friendly, the Party Palm font uses bold elements and curves to bounce off the page, capturing the attention of your target audience. This whimsical sans-serif typeface has various connecting ascenders and descenders, giving the design a sense of rhythm.
Great for those who want a more straightforward 80s retro font style, the Party Palm typeface is bold without being overwhelming or difficult to read.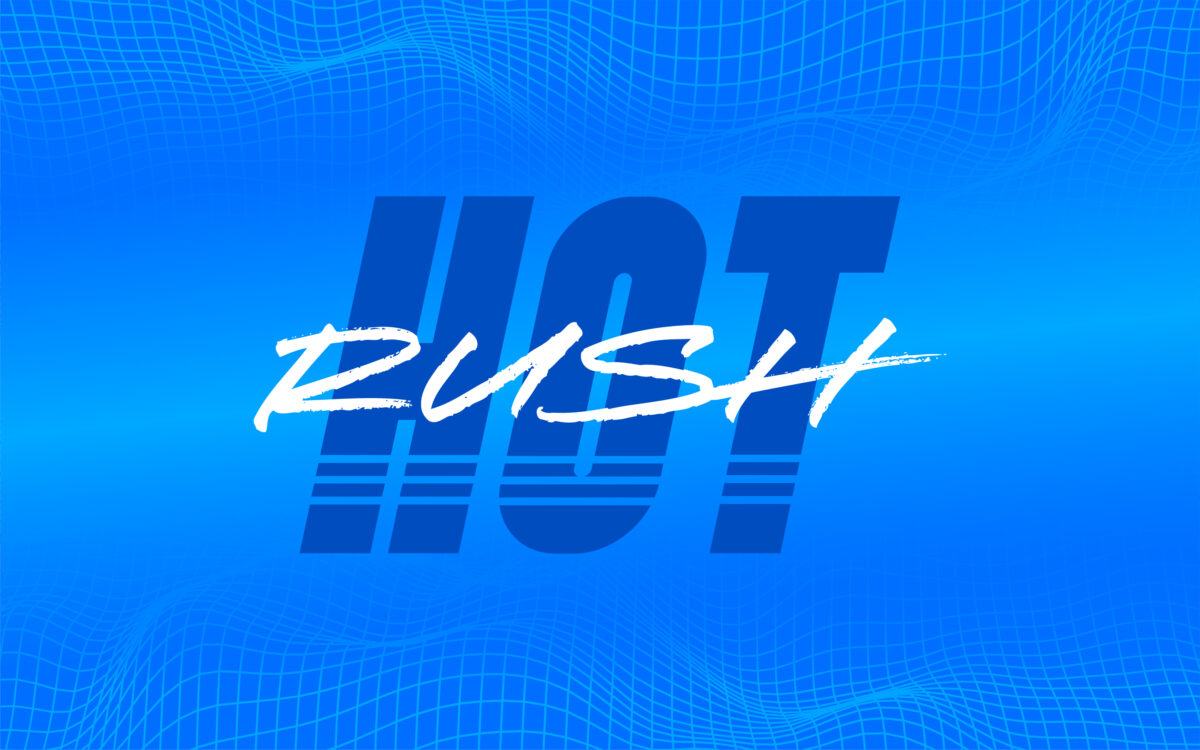 Hot Rush
Great for headers and logos, the Hot Rush font Duo combines a fast-paced hand-drawn font with something bold and beautiful to appeal to a nostalgic audience. The sans-serif and script font look like they were made for each other, with various versions to choose from.
This could be the perfect duo for you if you're trying to capture the heat and vitality of the 80s in a double font choice.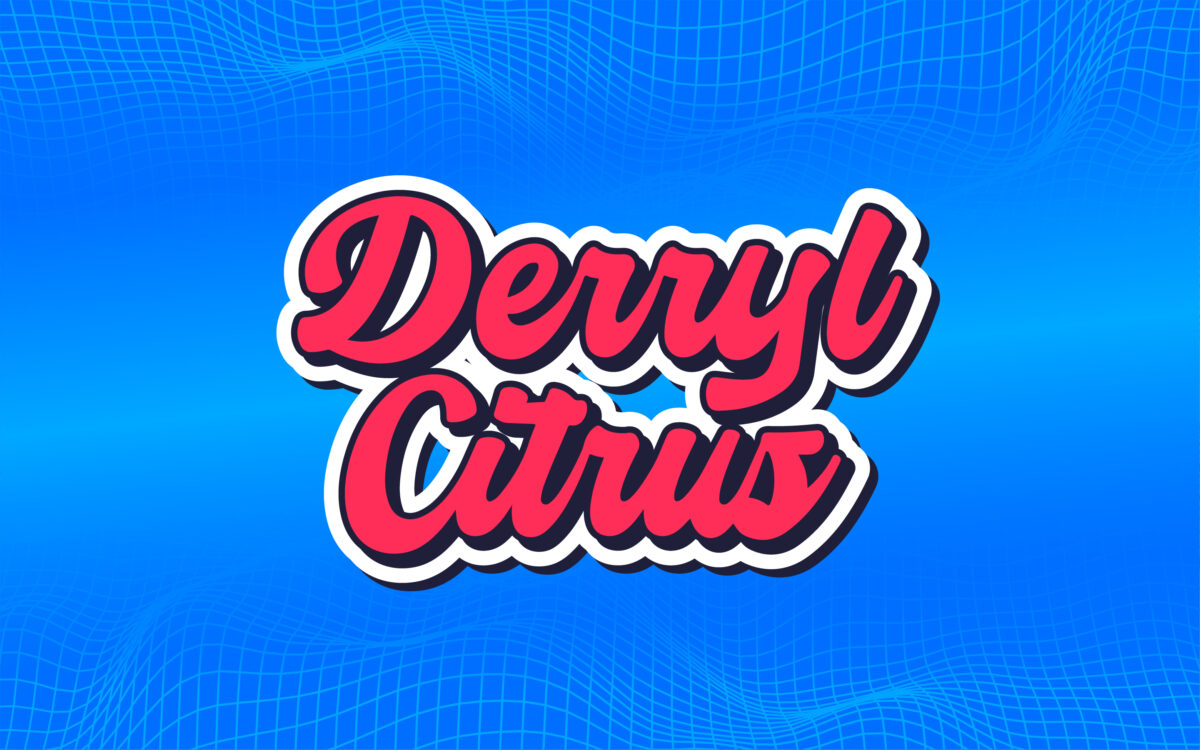 Derryl Citrus
Bold and playful, the Derryl Citrus 80s script font is ideal for any design project where you might want the typeface to appeal as welcoming and friendly. This typeface is intended to leap off the page, with extra 3D shading to ensure additional depth.
This kind of font is perfect for things like eye-catching retro logos, classic signs, and record stores. The design works with a range of color options, too, making it great for branding.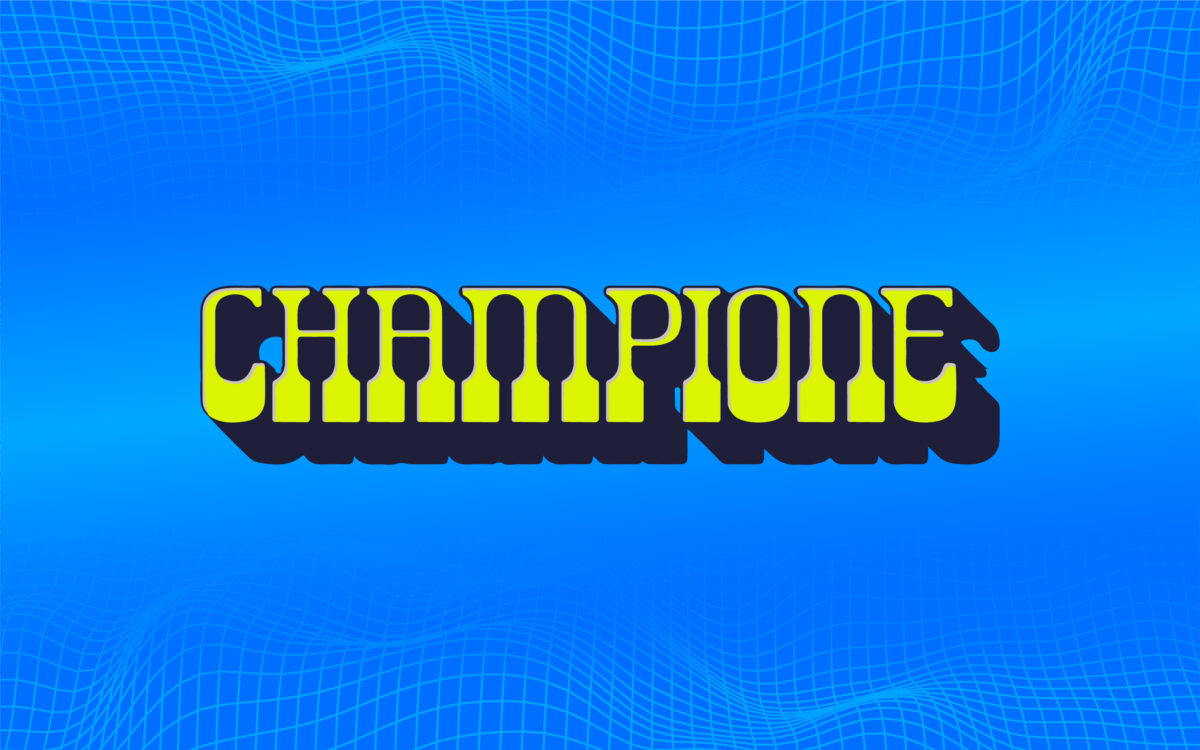 If you're looking for a more vintage 80s retro font, the Champione typeface looks fantastic in various environments. This bold font uses a lot of shadow and depth to make the letters look as though they're levitating off the page.
This font package comes with a wide range of extra features, including bonus ligatures and components, so you can experiment with your design as much as you like.
Endless Sunrise
A classic example of one of the best 80s fonts available today, the Endless Sunrise typeface combines a rough and raw texture with bold letters for a perfect grunge-style appeal. This font looks fantastic in bright colors and works well for all kinds of compositions, from movie titles to books.
The variety of different font options, including an option with its own underlines, makes it easy to create a design that stands out.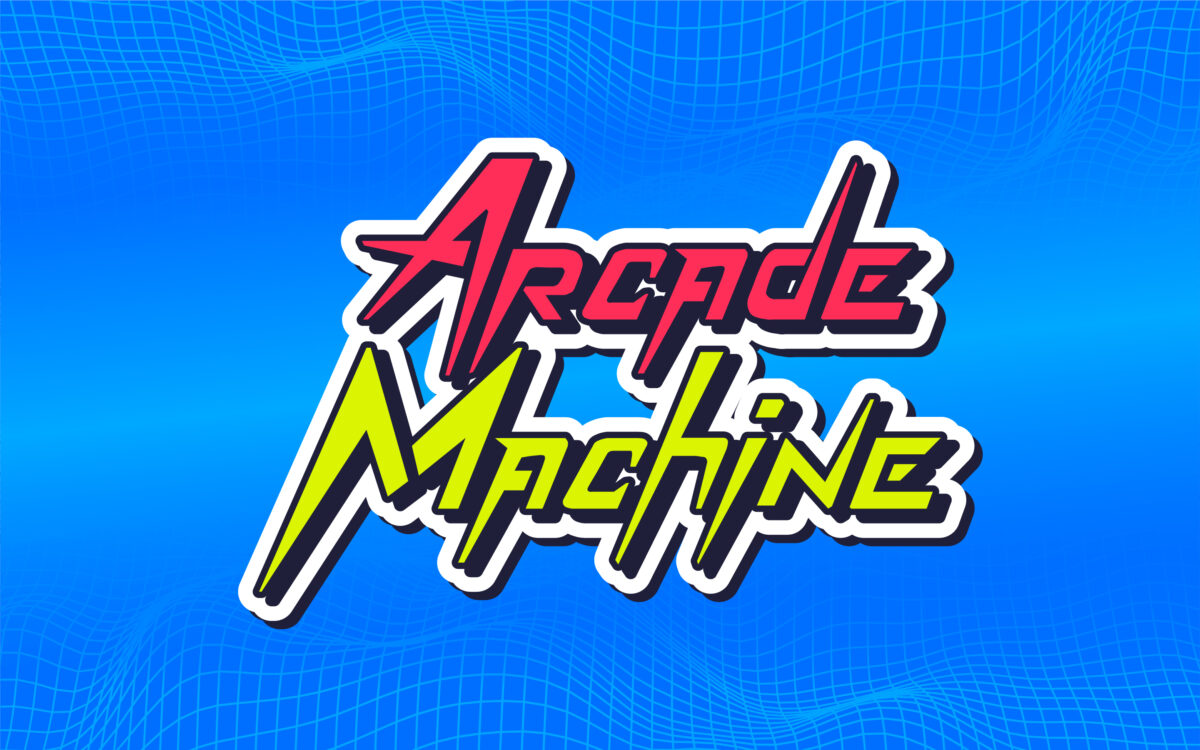 Arcade Machine
Perfect for drawing the mind back to the early years of the gaming landscape, the Arcade machine font is packed full of confidence and zest. This high-octane font offers a lot of sharp angles and bold accents to draw attention in a range of colors.
This 80s retro font is perfect for a games company or any kind of design intended to make your audience think about evenings spent in arcade parlors.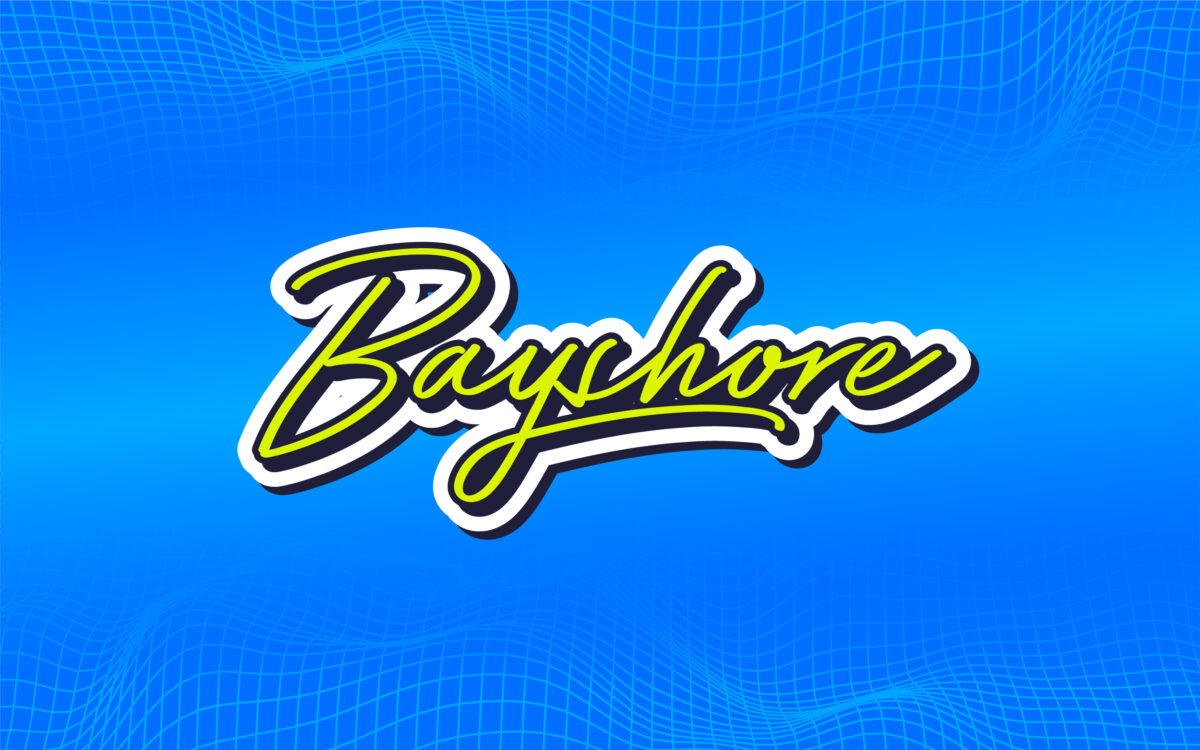 Bayshore
Created by Set Sail Studios, the Bayshore font is a monoline script taken straight from the 80s. With a handwritten style, this raw and eye-catching font is ideal for all kinds of logos, product packaging choices, and merchandise. There's even a wide glyph set to choose from.
Bayshore has a swooshing design that is great for conveying motion and speed. It's also possible to create extended strokes to make your font more unique.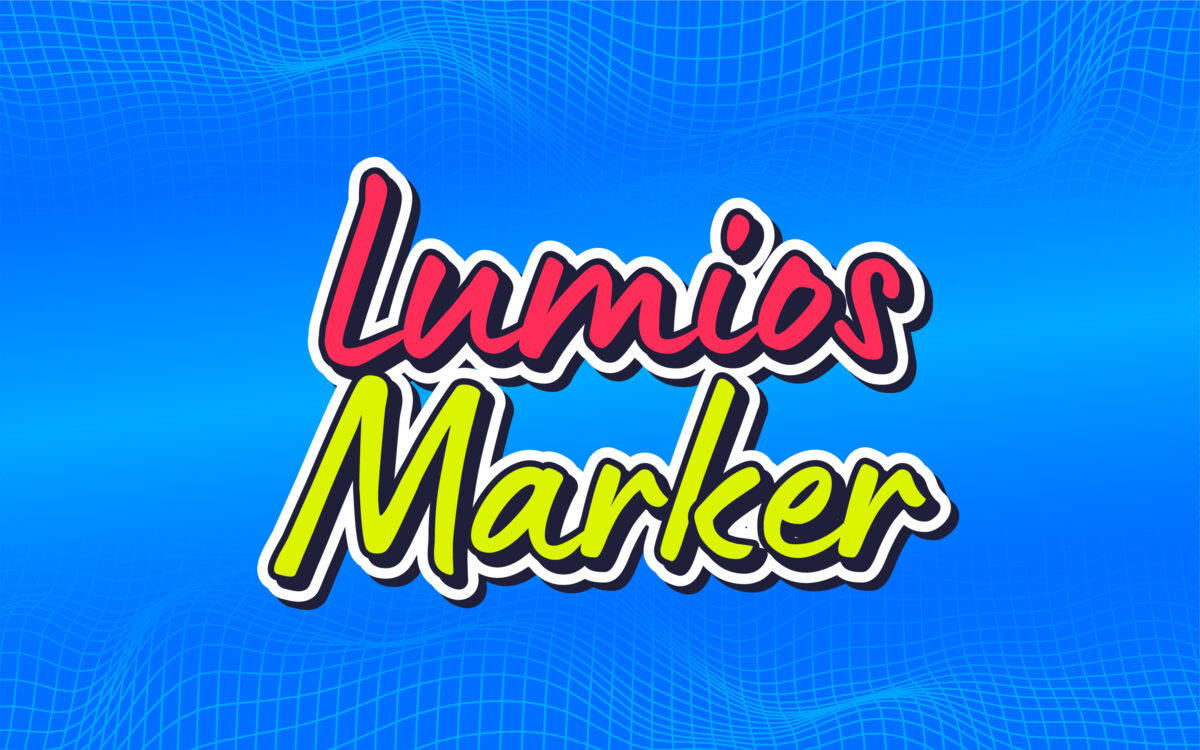 Lumios Marker
If you're looking for a retro font with a handwritten vibe, Lumios Marker could be your choice. Though quite a bit simpler than many of the other 80s fonts we've covered so far, the Lumios Marker typeface still has an eye-catching retro appeal.
This is an excellent font type for matching other designs and display fonts. It could also look fantastic when overlaid with different fonts in a bright color.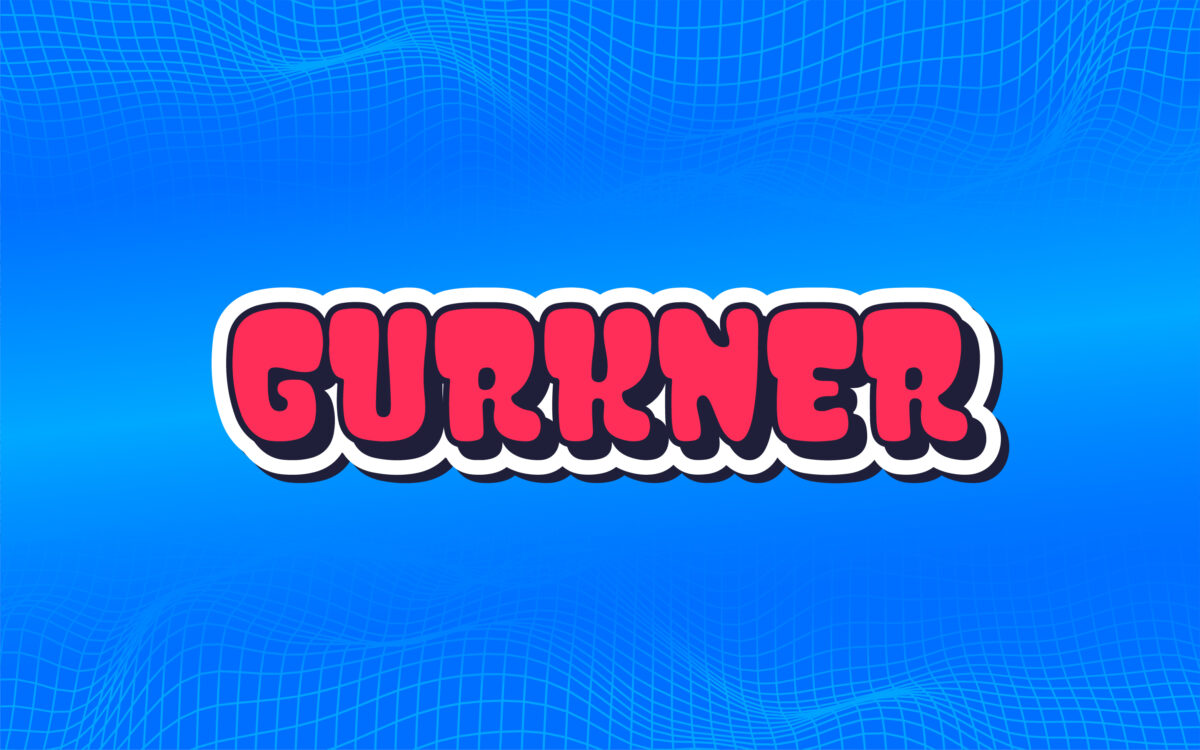 Gurkner
Available in a regular font or a jumpy version with an extra dose of movement, the Gurkner font is excellent for capturing your audience's attention without compromising on legibility. This 80s font is sure to look fantastic in various headlines, mainly when mixed with other typefaces.
The bold elements of this font are ideal for appealing to a younger audience, or any customer with a love of all things retro.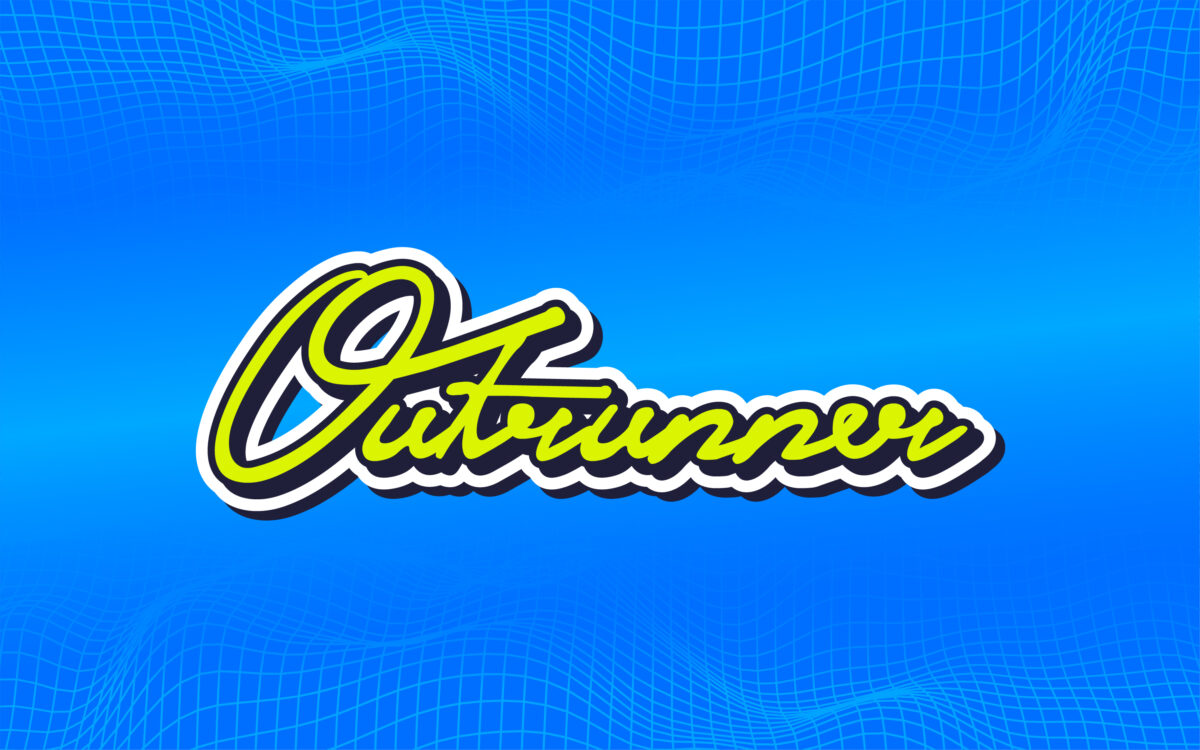 Outrunner
Outrunner is an 80s font clearly created to mimic the old-fashioned cursive retro signs so popular during the decade. This typeface is intended for use with vibrant colors and eye-catching graphics as part of an overall brand identity or composition.
The font is perfect for classic and retro designs, but it also has a modern script element to it. Experiment with different color combinations and create all kinds of effects.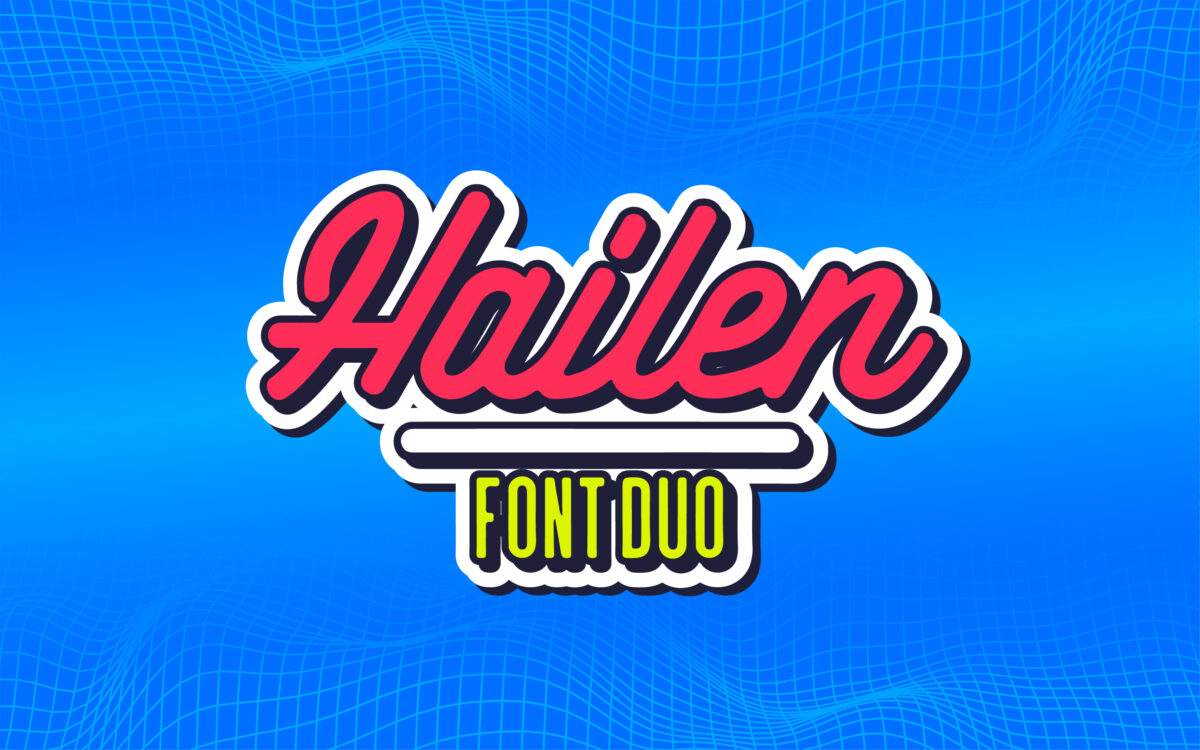 Hailen Font Duo
The Hailen Font Duo is a simple but effective script-style font plucked straight from the 80s. This font combination comes with a selection of three styles to combine and adjust according to your needs. There are also options with their own shadowing elements.
Great for those in search of something engaging, simple, and easy to read, the Hailen Font Duo can adjust to suit a range of different needs.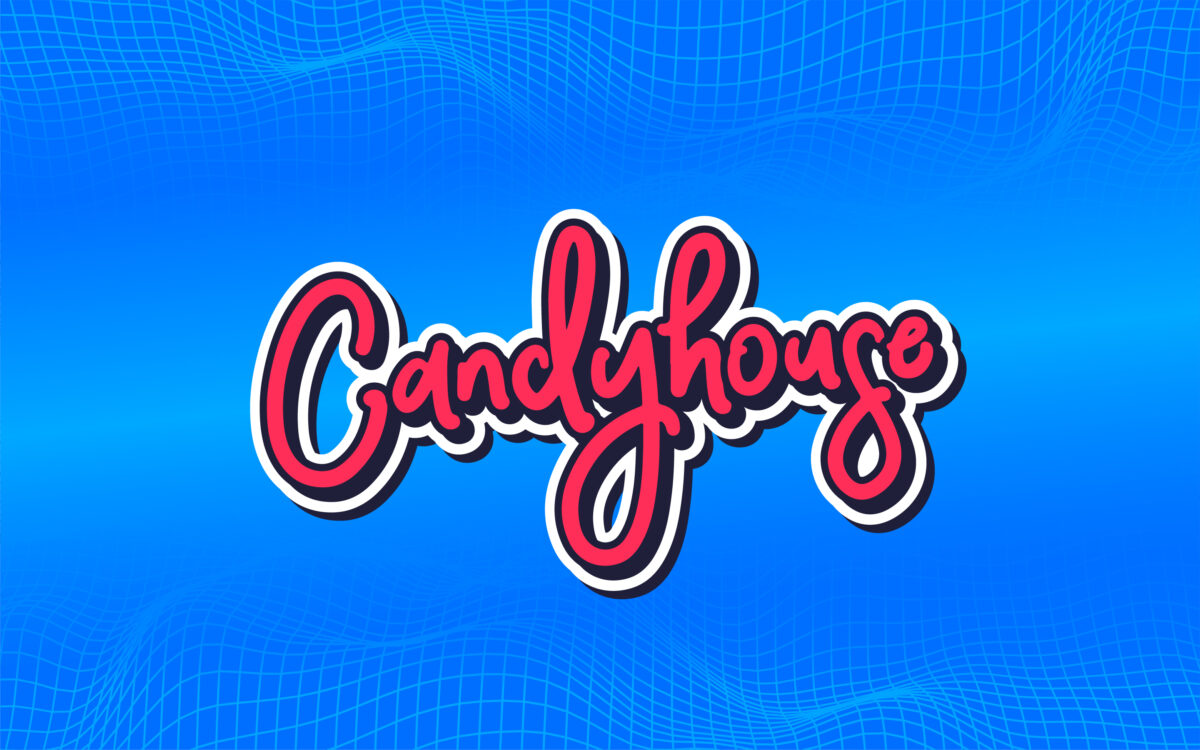 Candyhouse
Playful and youthful, the Candyhouse font is reminiscent of many cartoons and comic book fonts for younger children in the 80s. This attractive typeface comes in various weight options, and its cursive elements also give it an elegant appeal.
If you're looking for something which combines the nostalgia of a standard 80s font with the swirls and sophistication of a script font, this could be the best choice.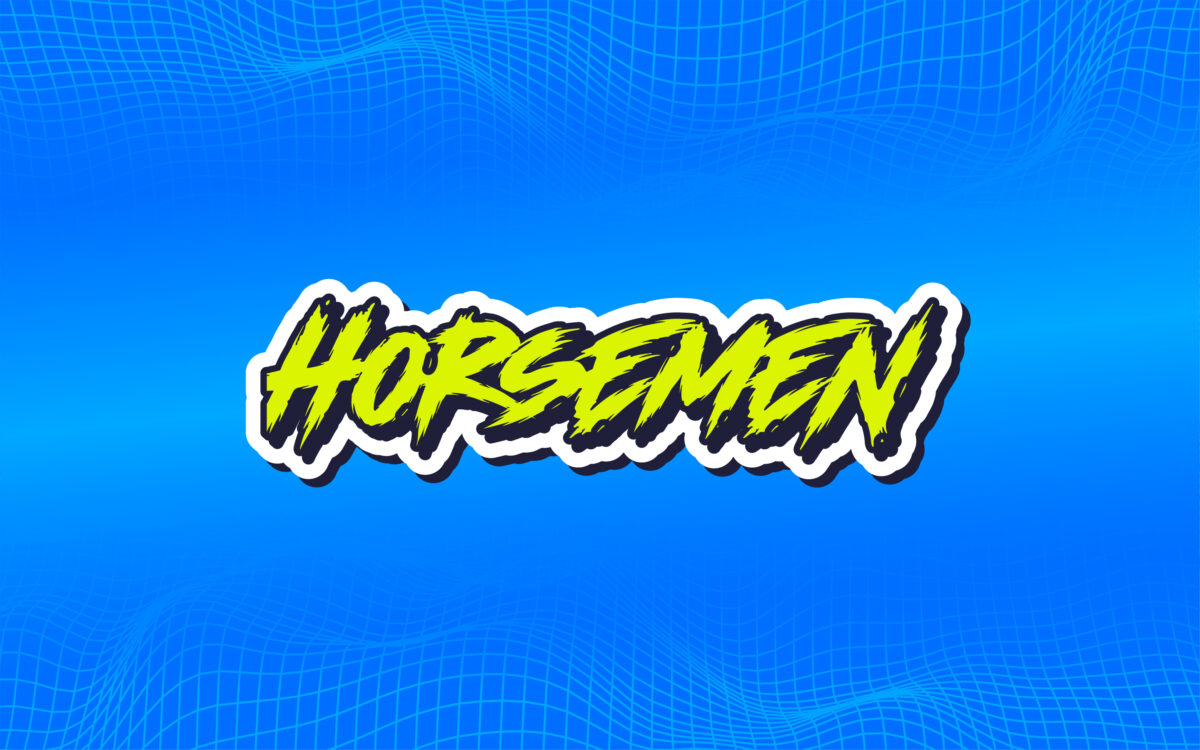 Horsemen
Combining an element of classic horror with the retro 80s vibe, the Horsemen font is a mysterious and grungy typeface brimming with texture. This font was clearly inspired by the 80s-style artworks created for leading horror movies at the time.
If you want something bold and eye-catching for a new book title or to set your social media quotes apart from the crowd, this could be the font for you.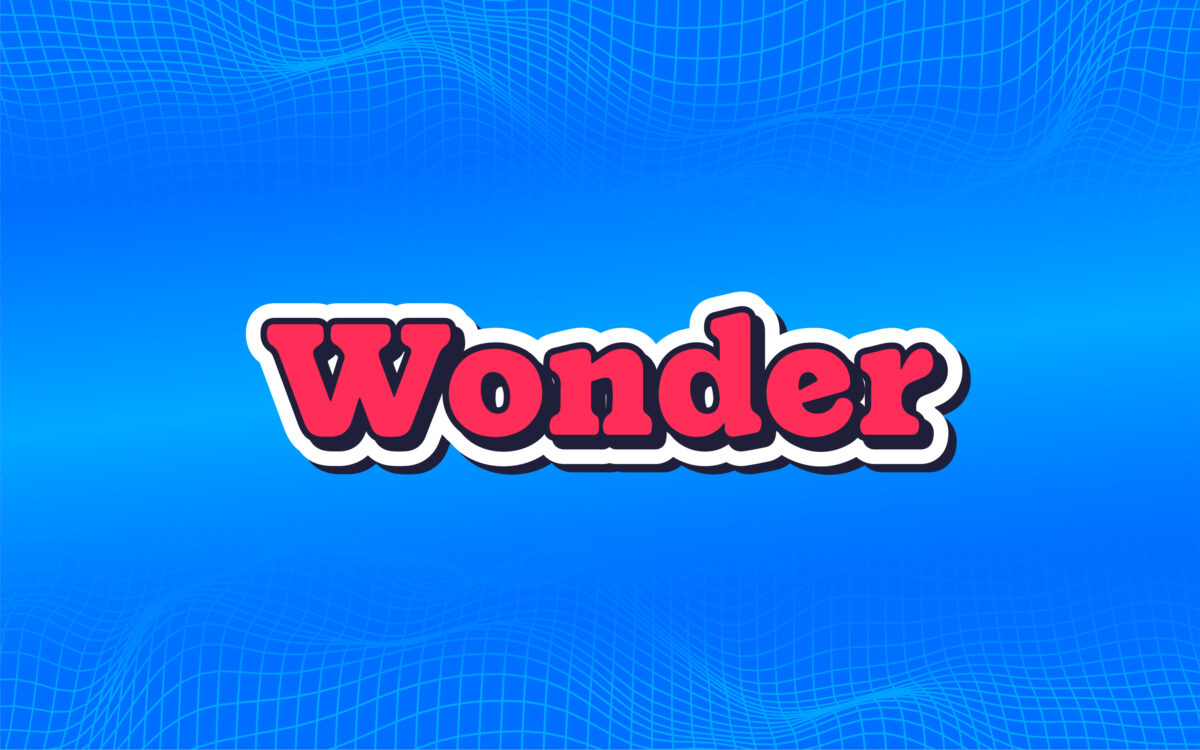 Wonder
Subtler than many of the 80s font options on our list, the Wonder font is an excellent choice if you want something with a retro vibe but you don't want to compromise on legibility. This powerful font is perfect for making a statement with a minimalist air.
There are various weight options to choose from with this typeface. Some of the lighter fonts would work well alongside some of the bolder display fonts we cover on this list.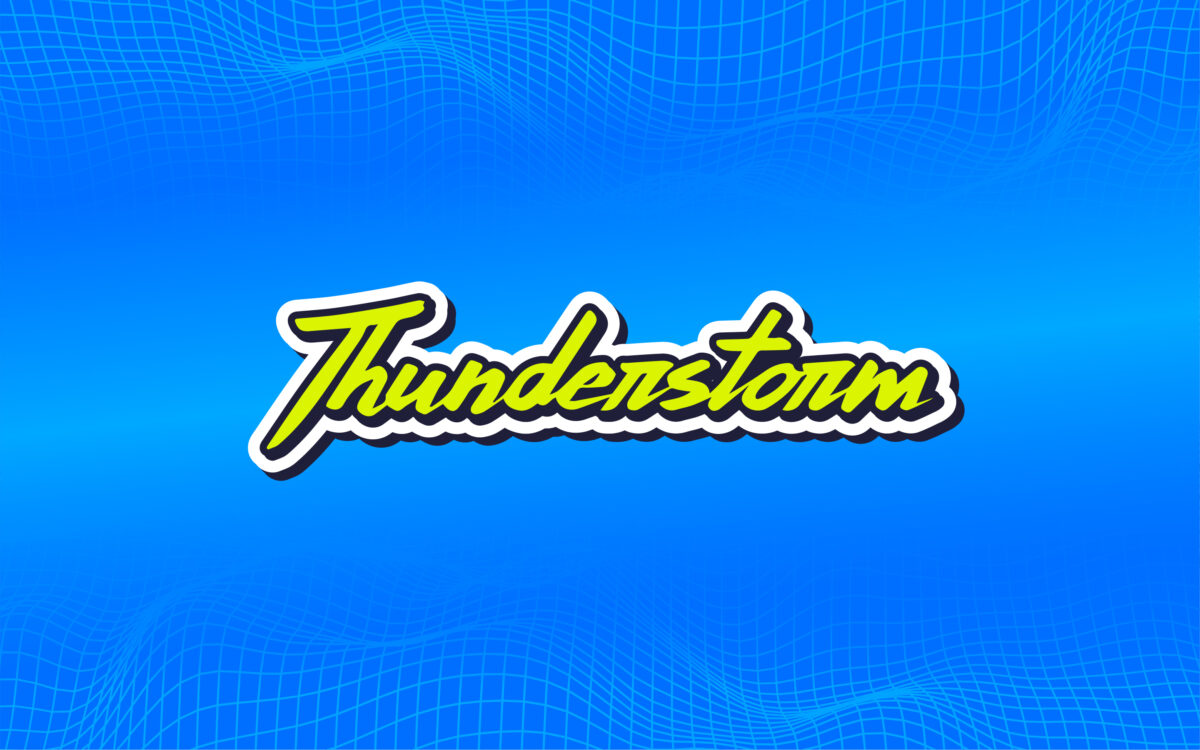 Thunderstorm
Thunderstorm is an engaging hand-painted font style, perfect for anyone who wants to create a retro and nostalgic image with their composition. This powerful font was inspired by music, retro, disco, and pop culture, and it's ideal for all kinds of logos, books, and clothing.
With a range of regular and monoline fonts to choose from, this font even comes with various retro geometric graphics to add to your design.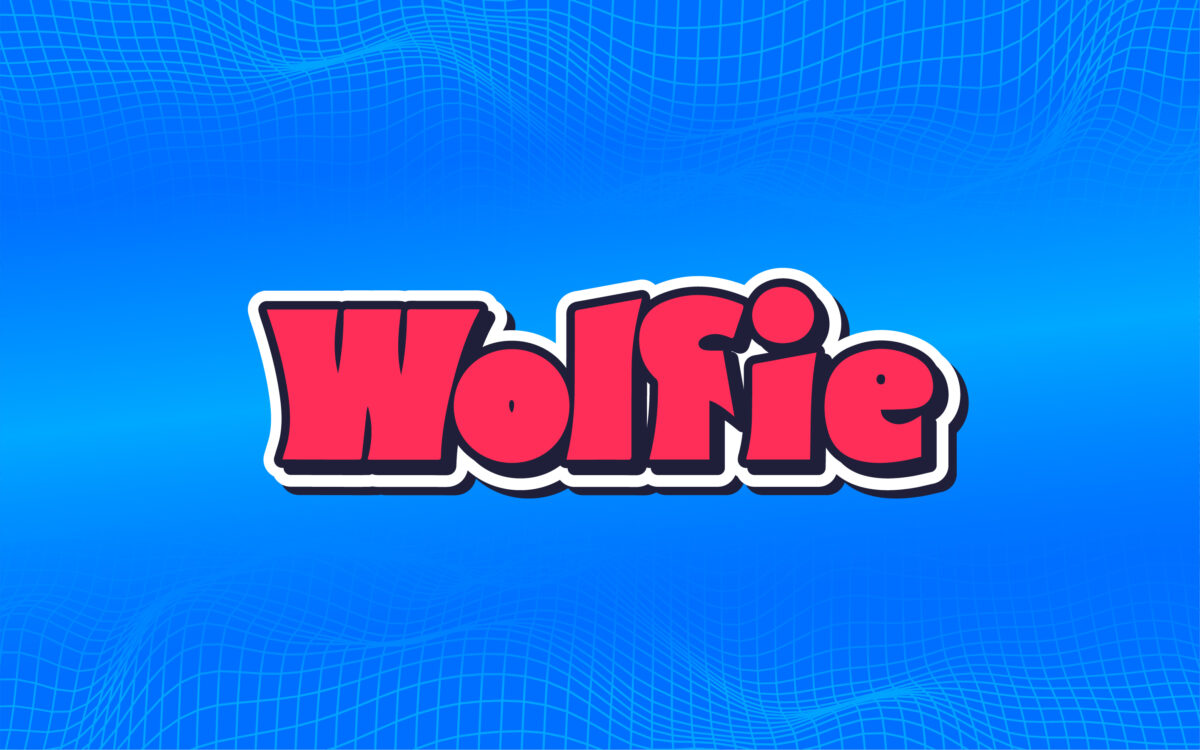 Wolfie
Simple, bold, and great for all kinds of logos and branding designs, the Wolfie font family is sure to make your nostalgic composition more appealing. This dynamic font is one of the most versatile on our list of the best 80s font, with a variety of different widths and weights to choose from.
The Wolfie typeface looks best when paired with geometric shapes and other 80s design elements, especially when depicted in bright colors.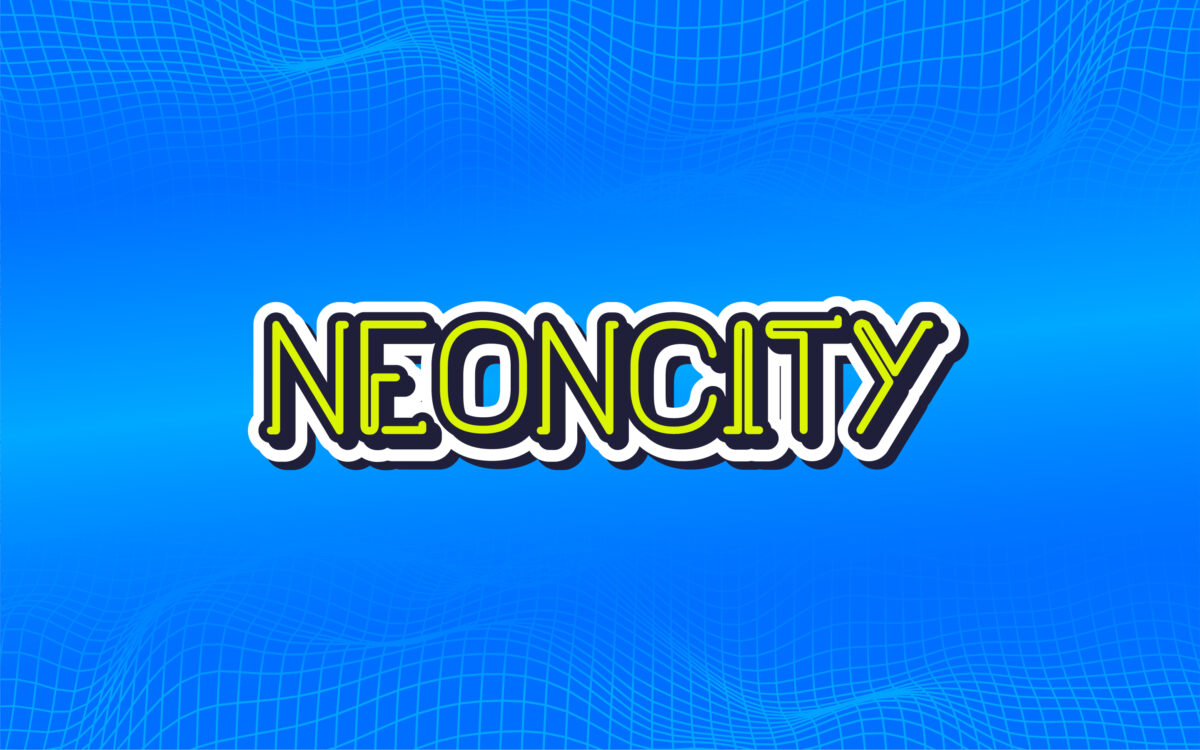 Neoncity
Neon signs are one of the elements of the 80s most frequently used to bring the mind back to the aesthetic of the decade. The Neoncity font is a fresh and bold display font, ideal for creating an eye-catching vintage field.
With various weight and style options to choose from, Neoncity can work well in a wide range of compositions, including event invites, posters, quotes, and blog posts. The bold imagery is sure to attract the attention of any audience.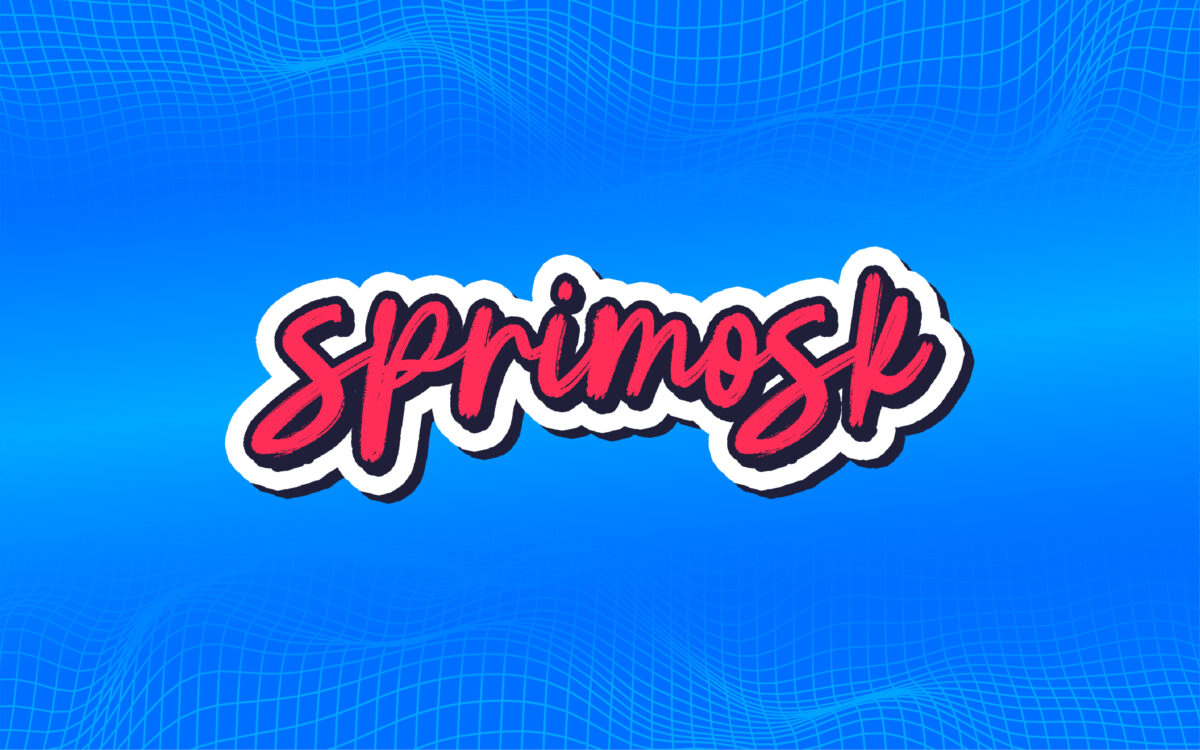 Sprimosk
If you want to bring some texture and grunge to your design, the hand-lettered script font, Sprimosk, could be the ideal choice. This classic cursive font combines bold elements of the 80s with a more modern design to give a unique aesthetic appeal.
This typeface comes with two distinct styles to experiment with, so you can create the image most appealing for your target audience.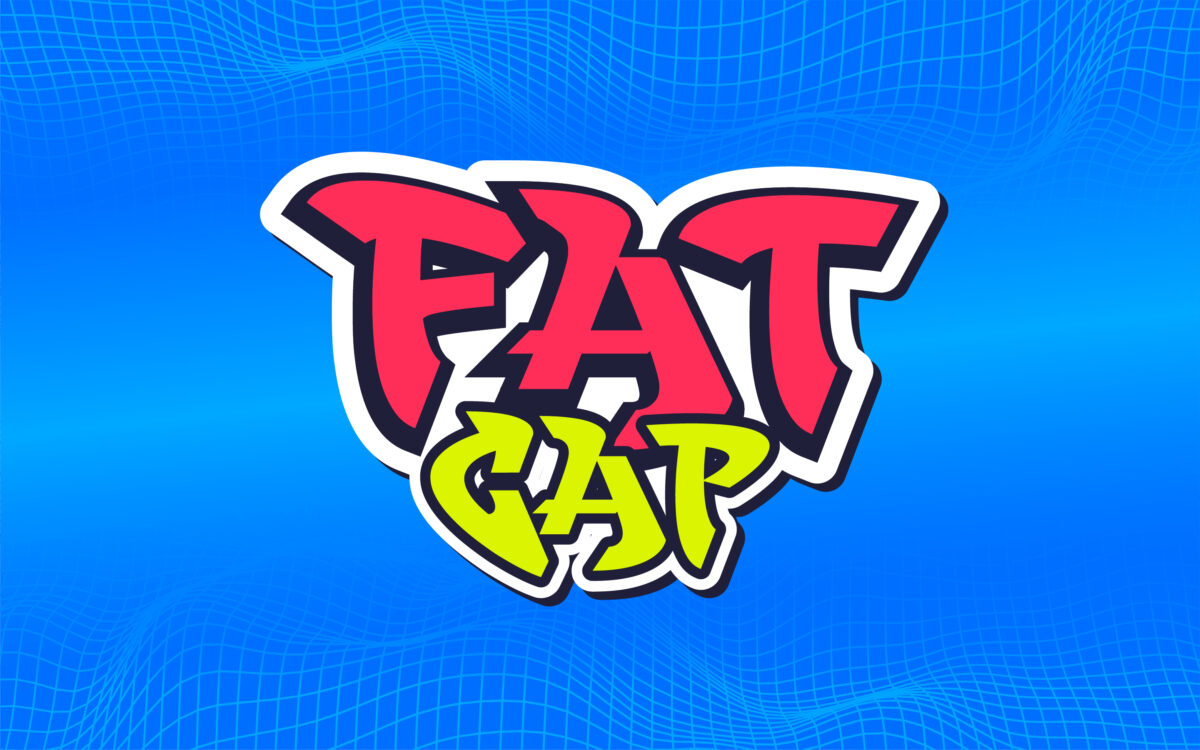 Fat Cap
A graffiti-style font with a bold 80s appeal, Fat Cap is an excellent choice for all kinds of designs appealing to a younger audience. The design comes with various character styles to choose from, from all-bold strokes to outlines.
A little grungier and more daring than some of the best 80s fonts covered on this list, this is the kind of typeface you'd choose when making a statement with your retro-style business or composition.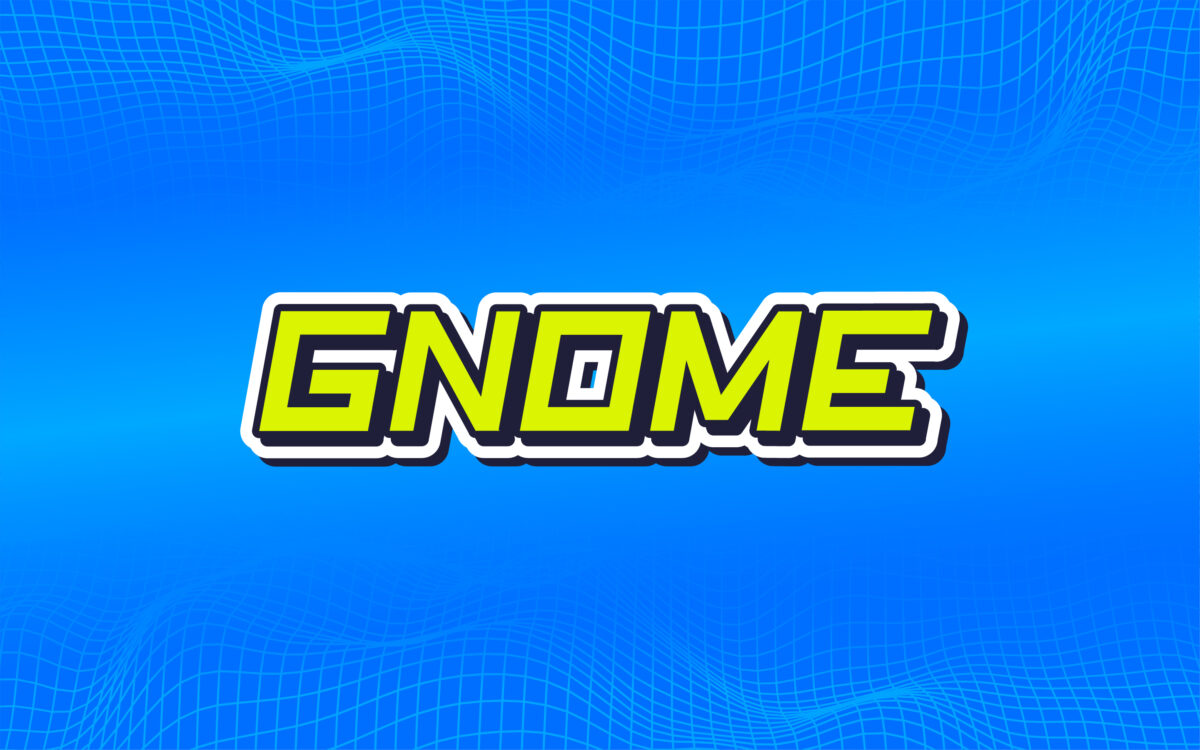 Gnome
One of the most popular 80s fonts on the market today, Gnome immediately draws the mind to the arcade landscape with bold geometric shapes and straight lines. Packed with retro zest, this powerful font combines easy legibility with vintage appeal.
With a range of weights and variations to choose from, the Gnome font is excellent for bringing an eye-catching element to all kinds of movie titles, banners, and book covers.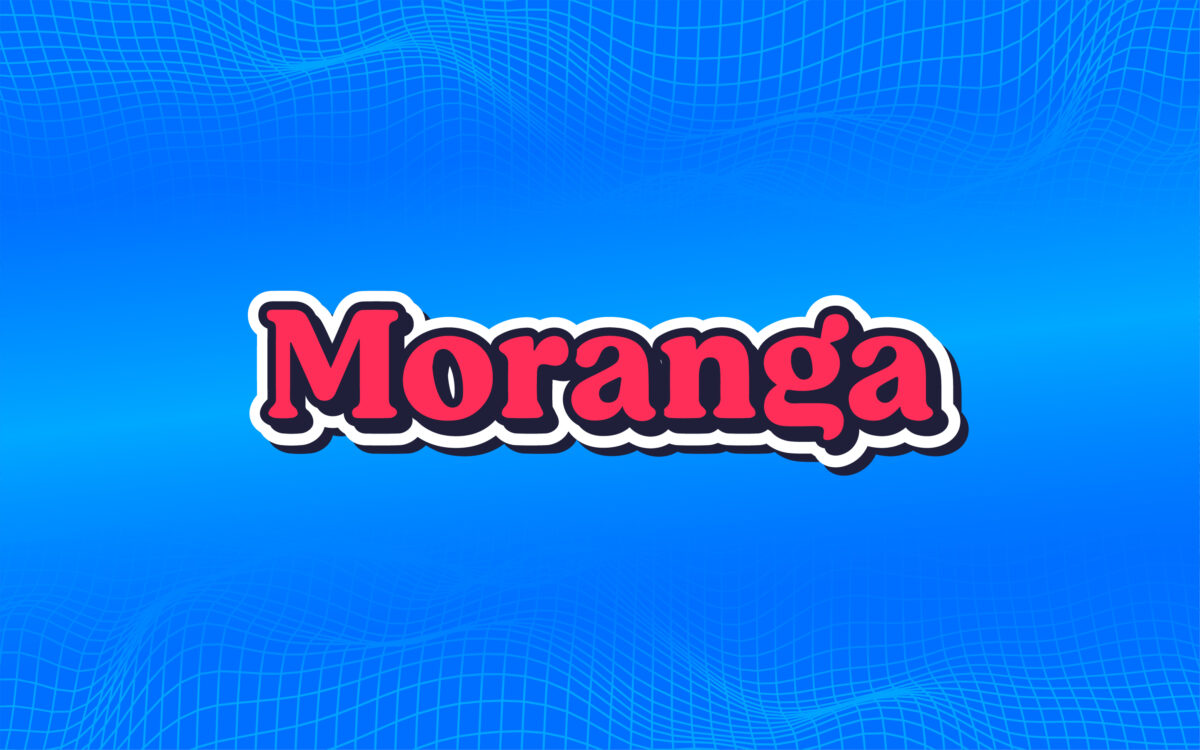 Moranga
Elegant and eye-catching, this 80s retro font combines elements of the traditional, nostalgic fonts we've seen on this list so far, with an easy-to-read serif design. The Moranga font comes in various styles and weights to suit different requirements.
This font works well when combined with other display fonts to help boost legibility while maintaining the vivacious appeal of 80s fonts.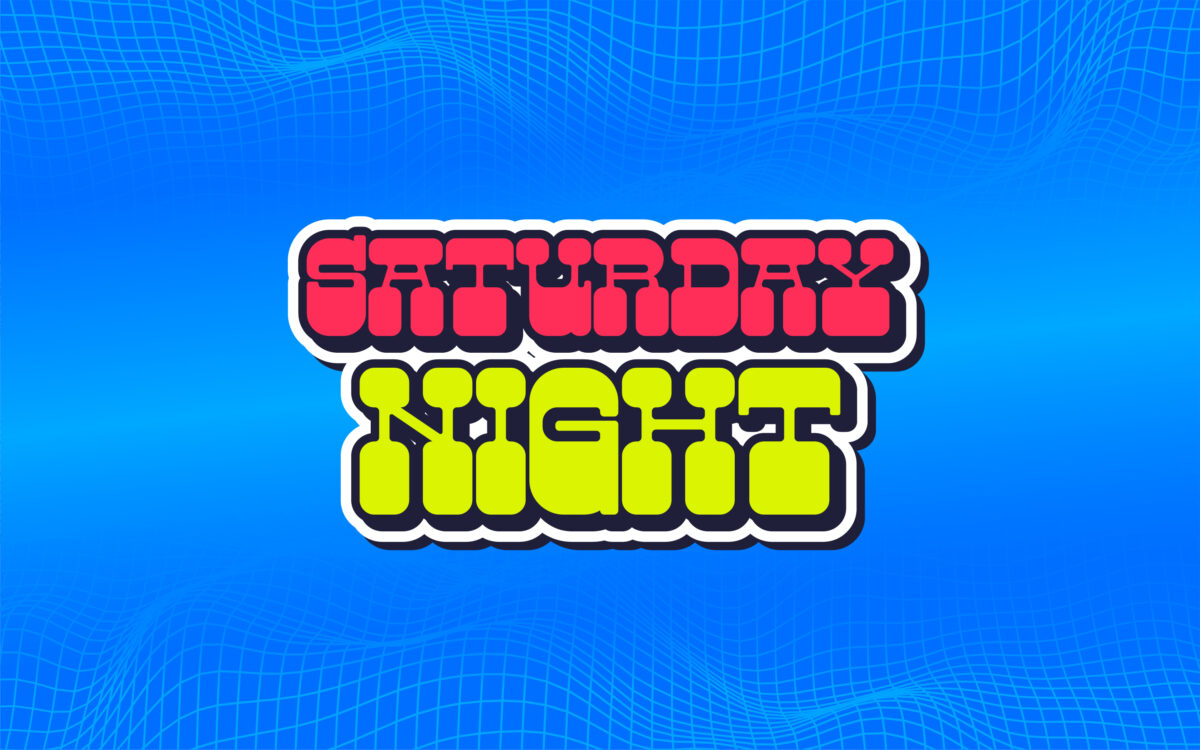 Saturday Night
There's a sense of endearing animation connected to this font, which makes it ideal for capturing younger audiences and those with a love of all things retro. Saturday Night comes with seven fonts to choose from, so you can experiment with your headers and logos.
The beautiful font design has many unique features, including swashes, alternates, ligatures, and more. This could be the ultimate choice for 80s typography when depicted in bright colors.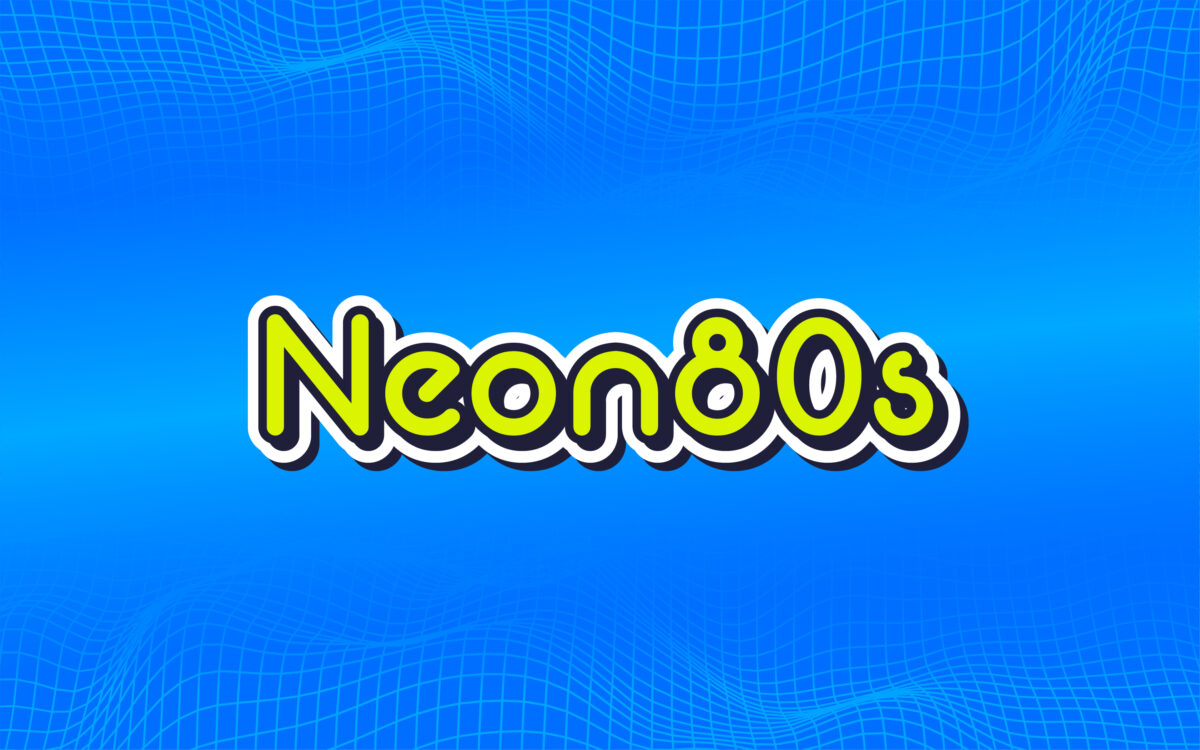 Neon 80s
If you're looking for something simple but still wonderfully retro in style, it's hard to go wrong with the Neon 80s font. This powerful font comes in only a single style, but you can create a wide range of different visuals using combinations of colors.
Without the "glowing" element, the Neon 80s font can also work well as a body font choice, as it doesn't overwhelm the eye.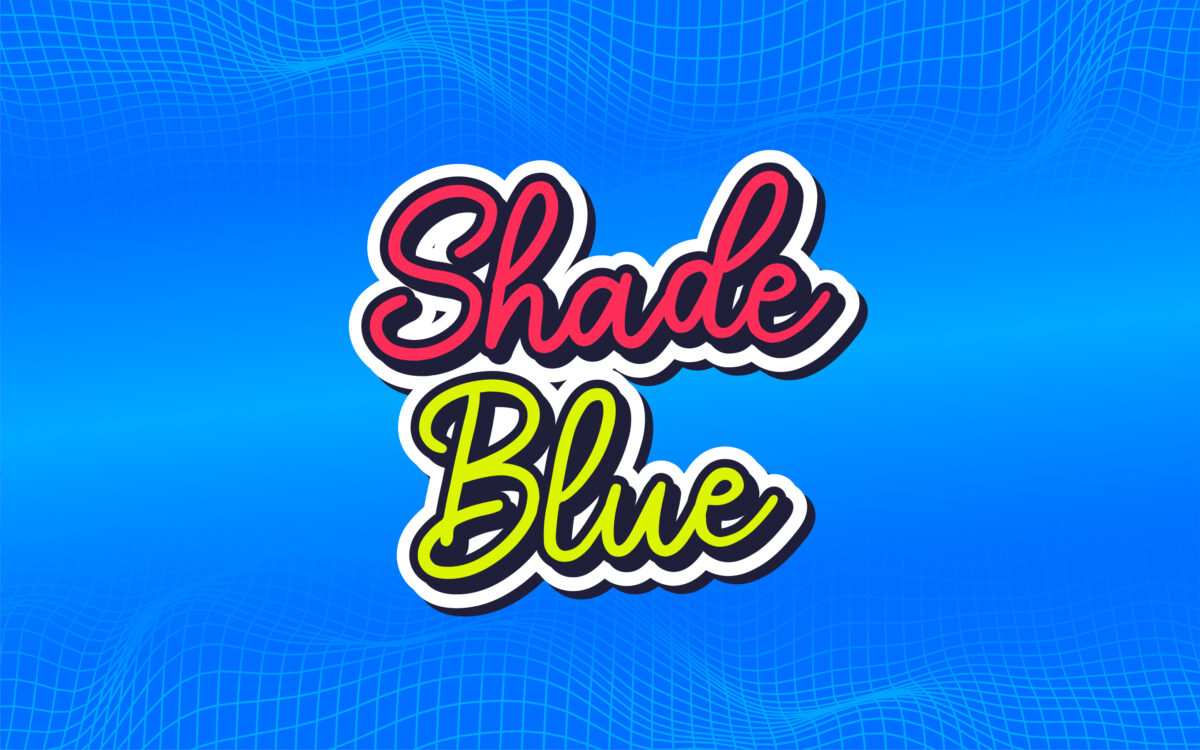 Shade Blue
Shade Blue is a slightly more elegant example of an 80s font for our list, a cursive script typeface, and a neon retro font. This chic monoline font is excellent for various projects, including advertising campaigns, posters, and logo design.
The script style makes the font seem more welcoming and sophisticated than some of the other designs we've looked at so far.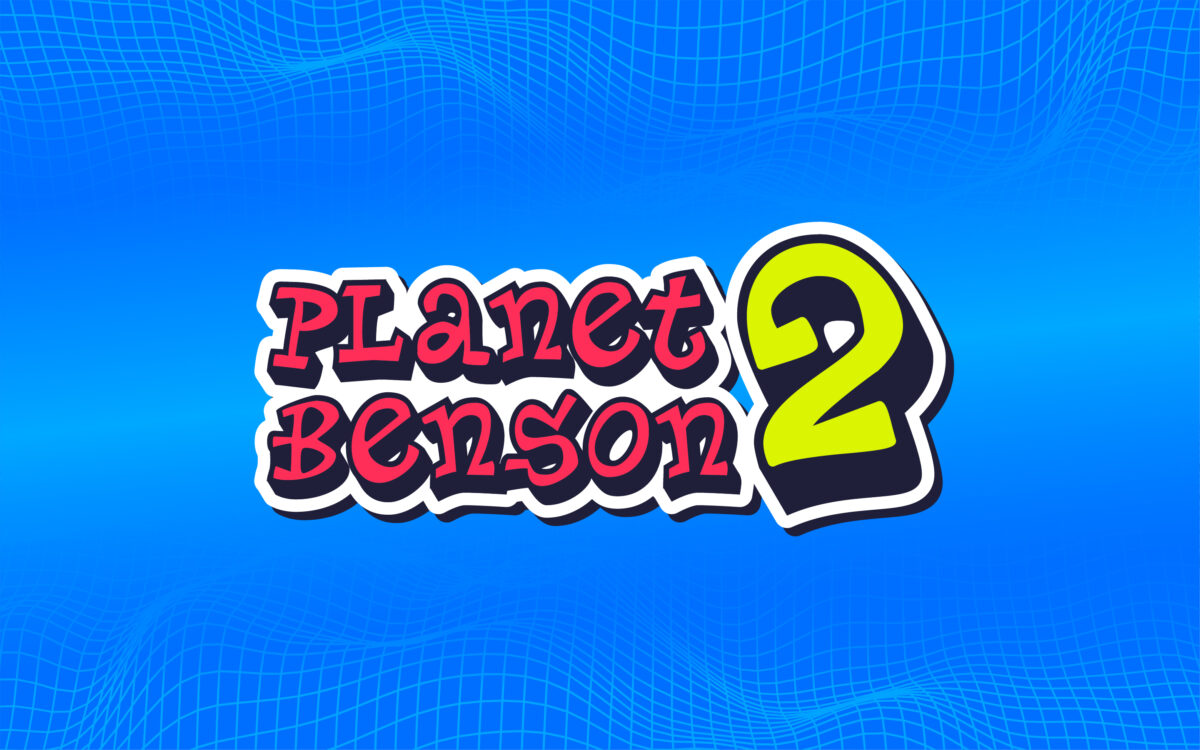 Planet Benson 2
Fun and simple at the same time, the Planet Benson 2 font is a bold typeface with a lot of shadowing, reminiscent of the 80s and similar decades. This is a typography option with all the vitality and animation required to jump off the page and capture the hearts of almost any audience.
Many of the letters in this font option come with extra features, like bold serifs or arrows to bring more attention to the playful nature of the design.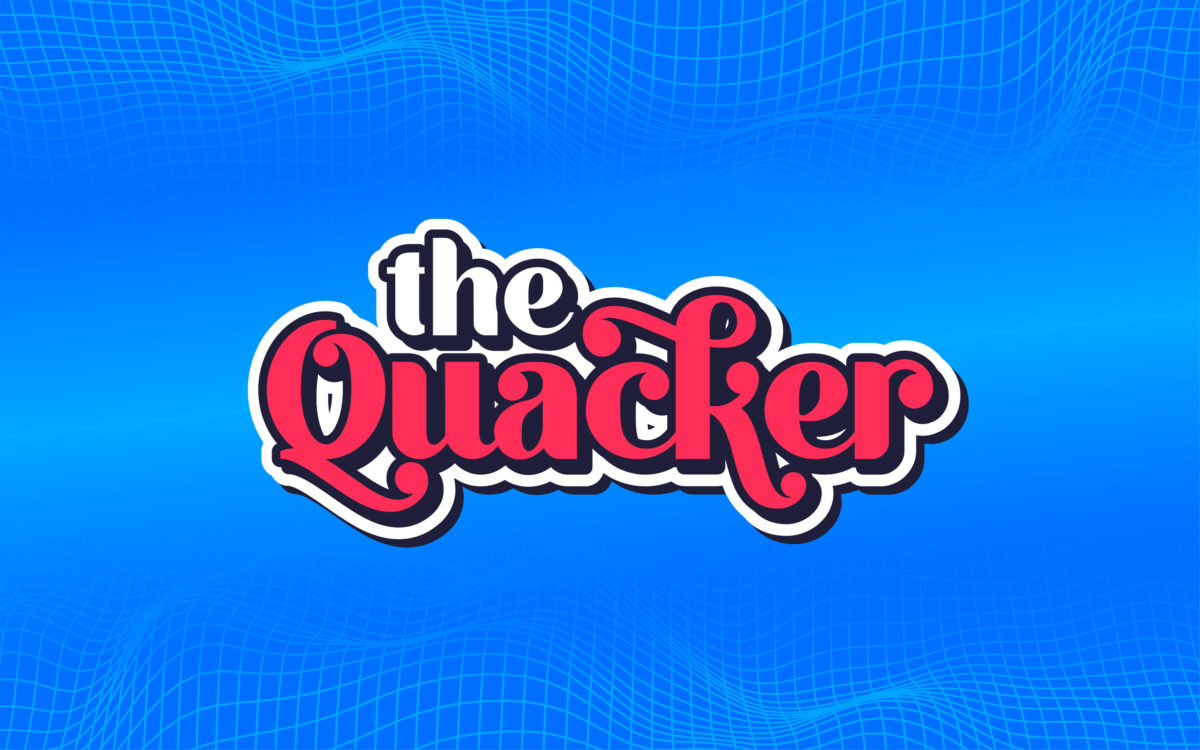 The Quacker
This beautiful bold font is an excellent choice if you want to maintain a sense of elegance when working with 80s typefaces. The swirling elements and circles of this typeface make it wonderfully welcoming and appealing to all kinds of audiences.
The Quacker font comes with a range of variations and alternative glyph options, so you can experiment with making different letters blend perfectly together for a logo.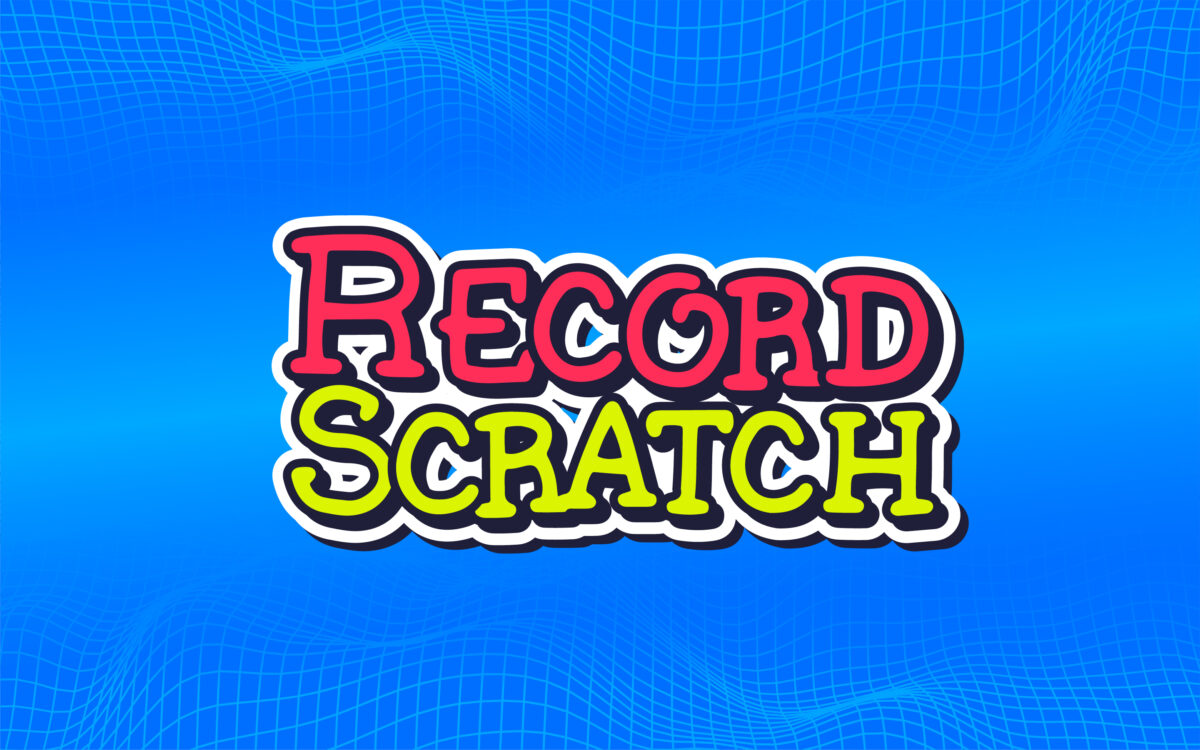 Record Scratch
Wonderfully whimsical, Record Scratch is a handwritten style font with an 80s vibe. The textured font contains the shading and 3D elements common in 80s retro fonts and a playful selection of hand-drawn glyphs.
Various unique accents and extra elements combine to give this font a sense of movement when displayed in any environment. This font combines both 80s and 90s styling.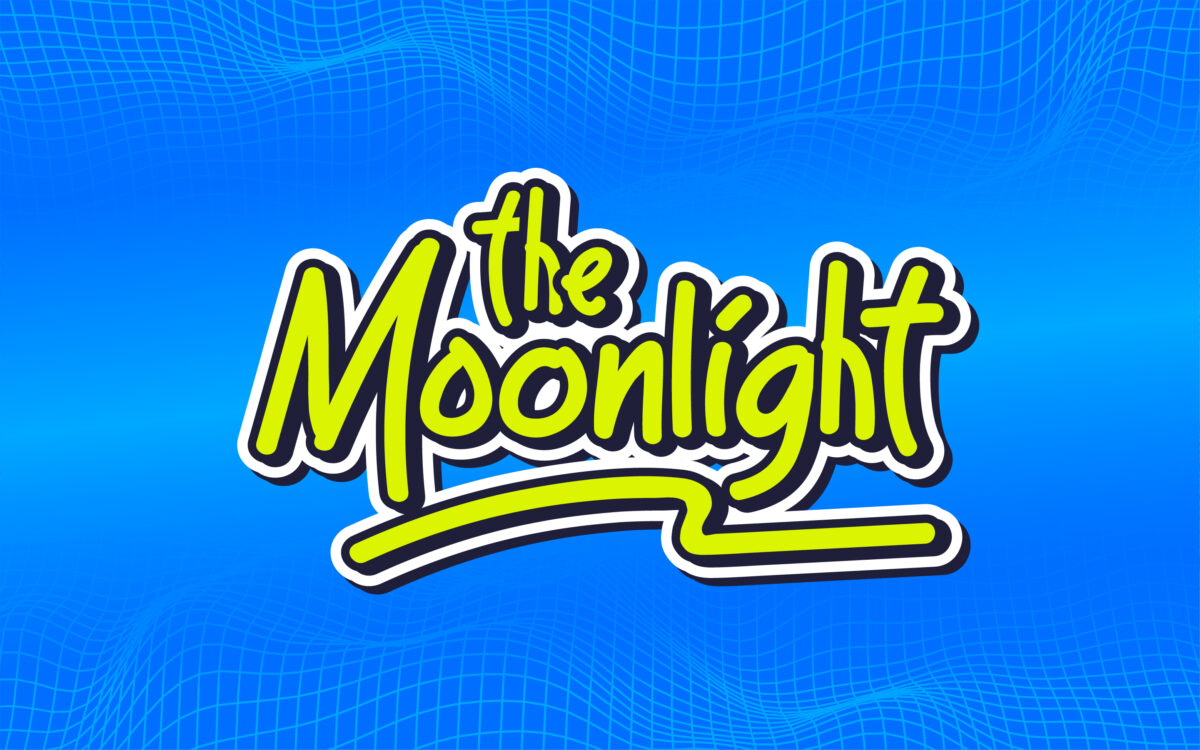 The Moonlight
Many of the retro 80s style fonts on this list have a handwritten appeal to them, which helps to add to the playful and authentic nature of the typeface. The Moonlight is no exception. This typeface comes with a variety of open-type features like stylistic alternates and ligatures to suit your needs.
Fun and playful, this is the kind of font you might use if you want to combine a great retro vibe with legibility and universal appeal.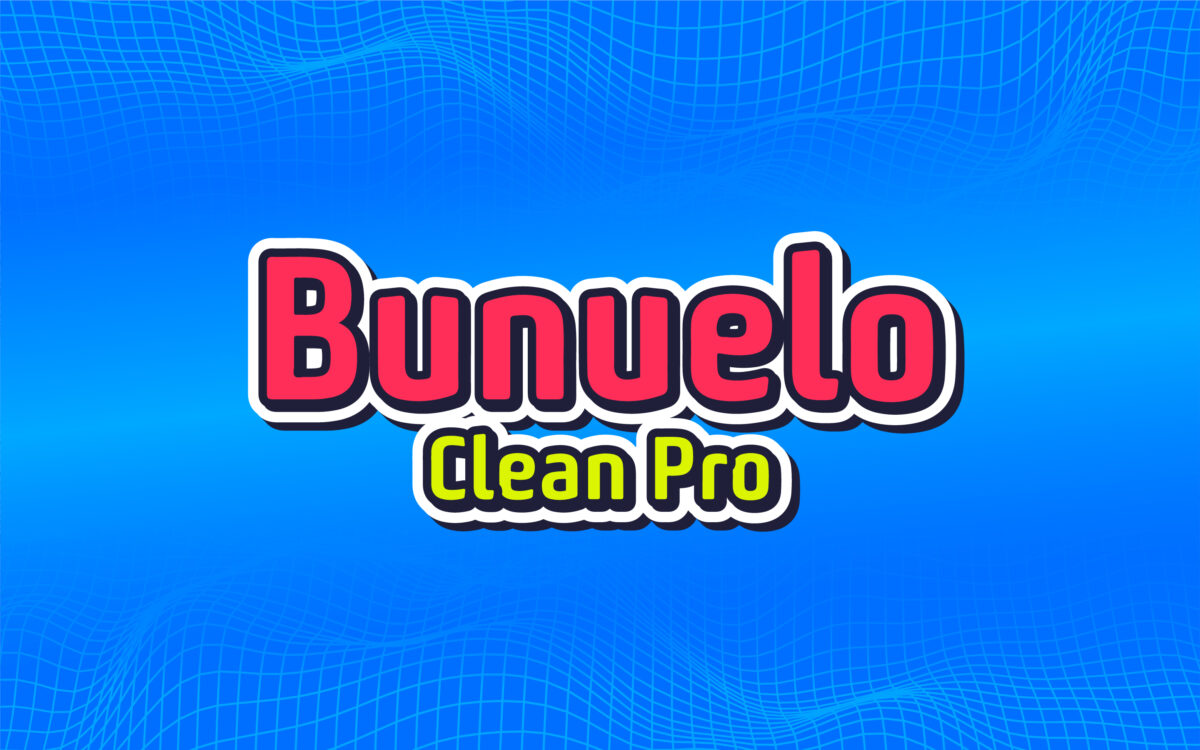 Bunuelo Clean Pro
Designed by Petra Niedernolte and Ralf Sander, the Bunuelo Clean Pro font is a wonderfully legible and clean typeface for people interested in recreating the 80s style.
While this type doesn't have quite as many eye-catching elements as some of the other 80s fonts covered, it still maintains a strong retro aesthetic.
The bold font comes in various styles and design options to choose from, so you can experiment with different geometric sans and display compositions.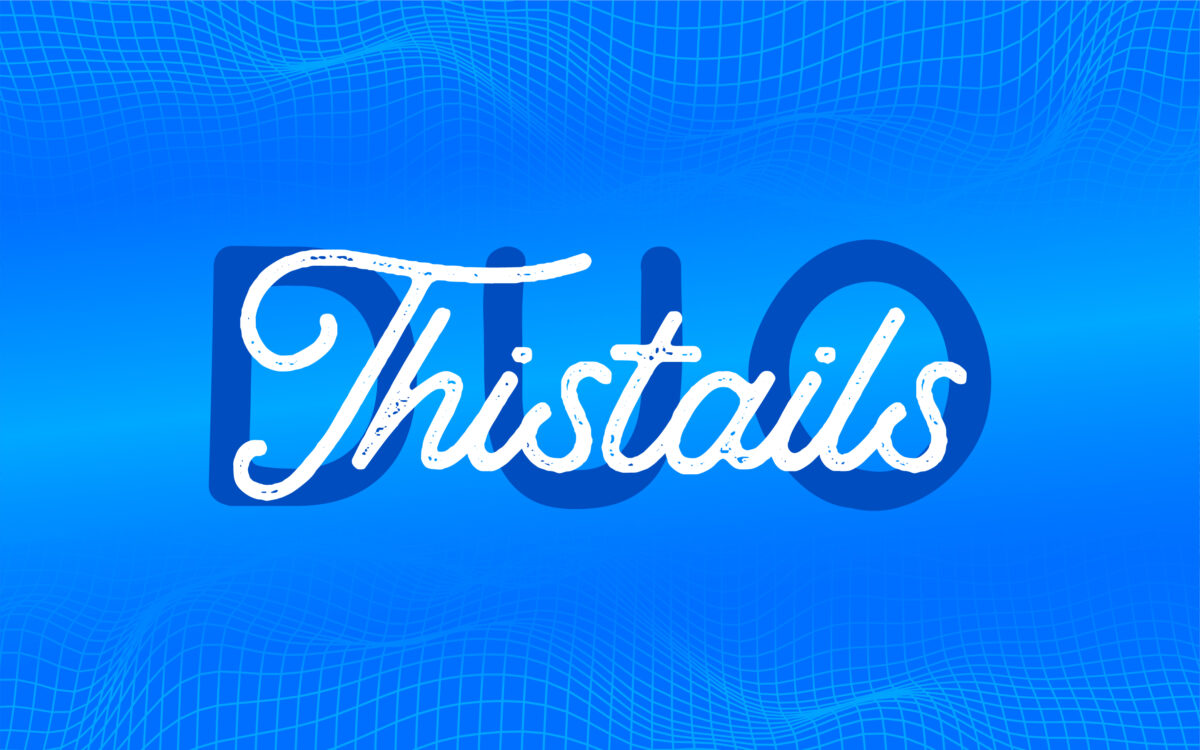 Thistails
Elegant, simple, and brimming with a nostalgic air, the Thistails font duo is great for creating different design results. If you want to build an aesthetic combining the fun and playful elements of the 80s with something more modern, this could be the ultimate font duo for your needs.
Thistails combines a handwritten font with a more straightforward sans-serif style typeface, great for mimicking some of the branding elements from the 80s and earlier decades.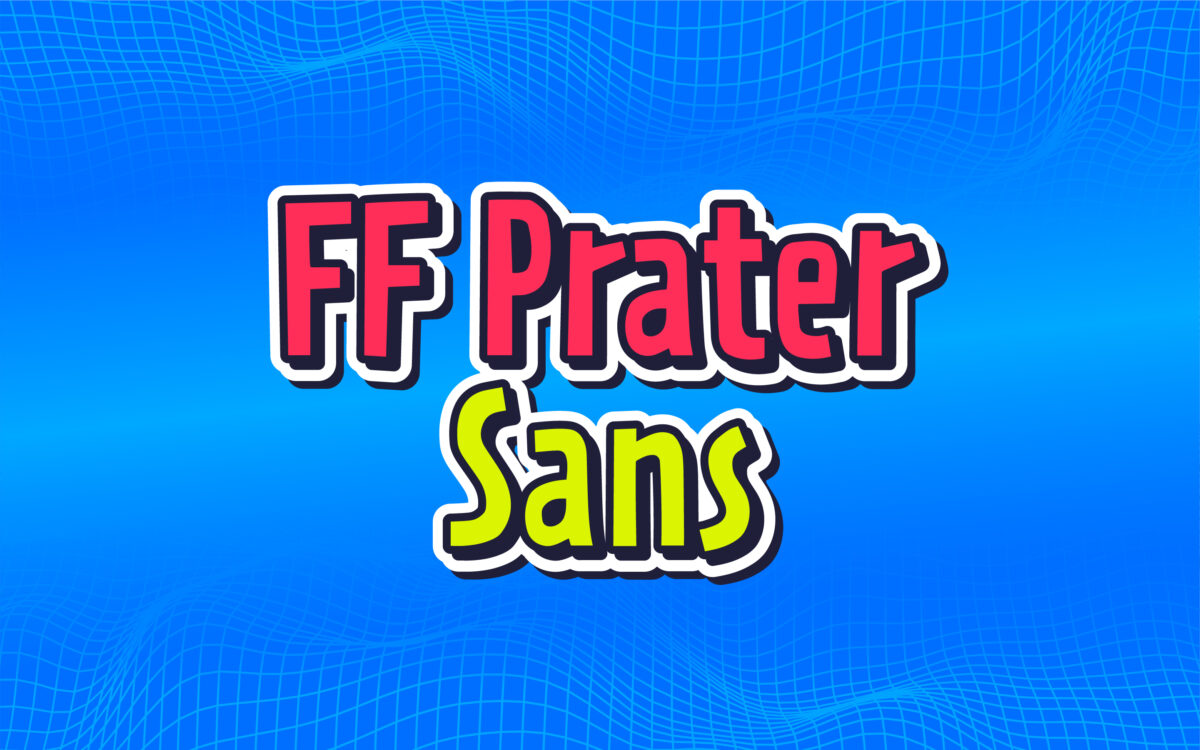 FF Prater Sans
Part of the FF Prater superfamily, the FF Prater Sans font is a fun and engaging retro font with a youthful vibe. Great when used in a variety of different weights and styles, this font looks like it belongs on the pages of an old-fashioned comic book or magazine.
The Prater Sans font comes with a range of variations to choose from, including bold patterns with their own shadows, and swirling fonts.
Find your ideal 80s retro font
The best 80s fonts can be a wonderful part of your creative toolkit as a designer. Great for giving your designs a fun retro vibe, these typefaces are excellent for logos, headers, product packaging design, and so much more. There's no limit to what you can accomplish with a bit of creativity.
If you can't find the ideal retro font from the options we've covered above, don't worry, there are plenty of additional options out there. Why not try mixing and matching some different variations and weights of the fonts above to see what looks best for you?
Fabrik: A branding agency for our times.