What is the best budget laptop for writers? If you're a writer, on the lookout for a decent laptop that won't break the bank, you've come to the right place. Today, we're going to bring you the very best laptops for writers on a budget. So, let's get started…
Being a writer covers multiple genres, and each style is different. For example, you might be a blogger who writes content for company websites. However, you might also be a copywriter and focus more on advertising and email copy.
Beyond that, you could write longer-form content – such as research papers and books.
With all this in mind, picking a good laptop can be difficult – especially if you don't have a lot of money to spend. Fortunately, however, it's not impossible to find a computer that meets your needs.
If you want to make a better decision (and do so more efficiently), we're here to help. This article will look at 15 cheap laptops for writers worth investing in. Without further ado, let's get started.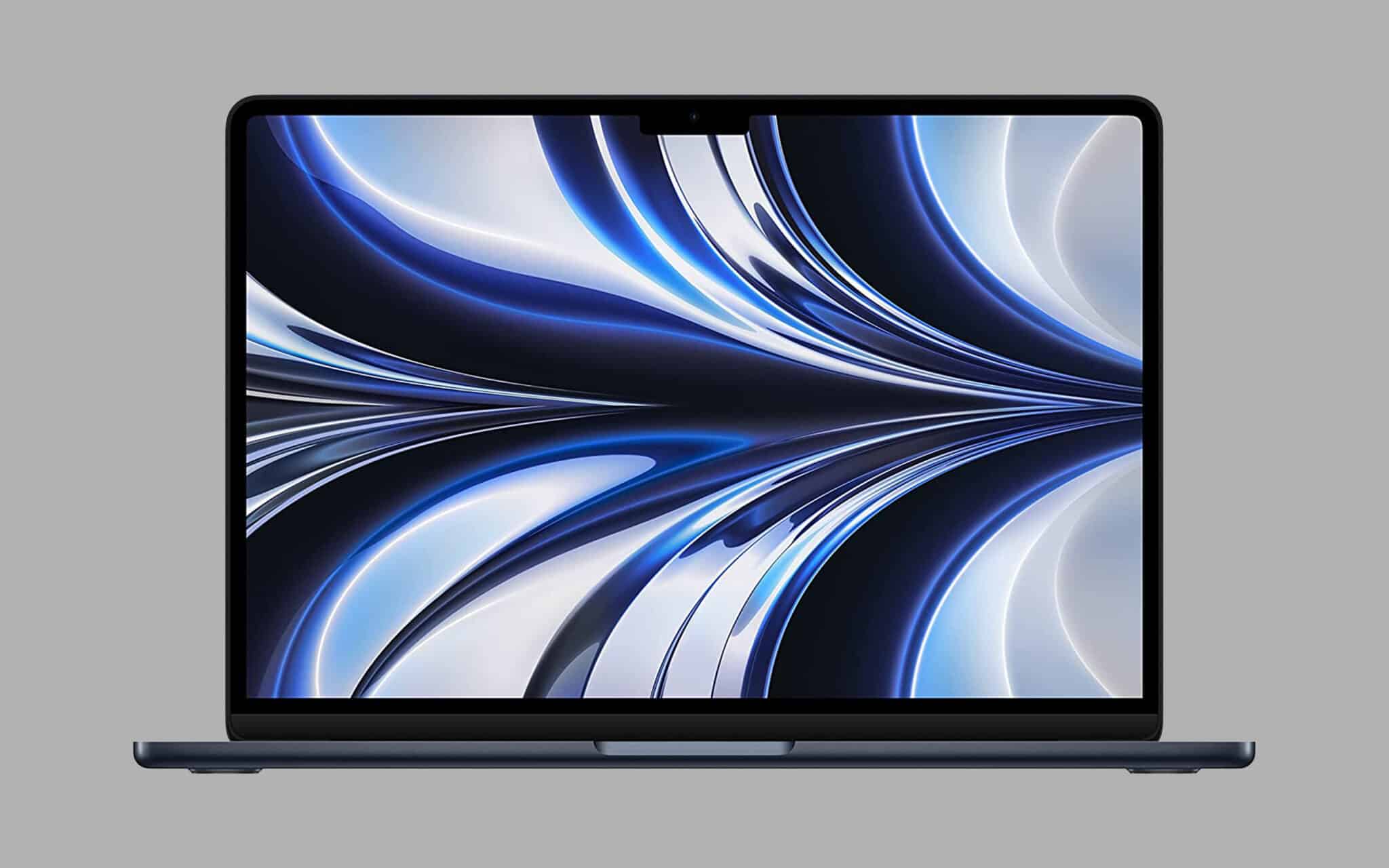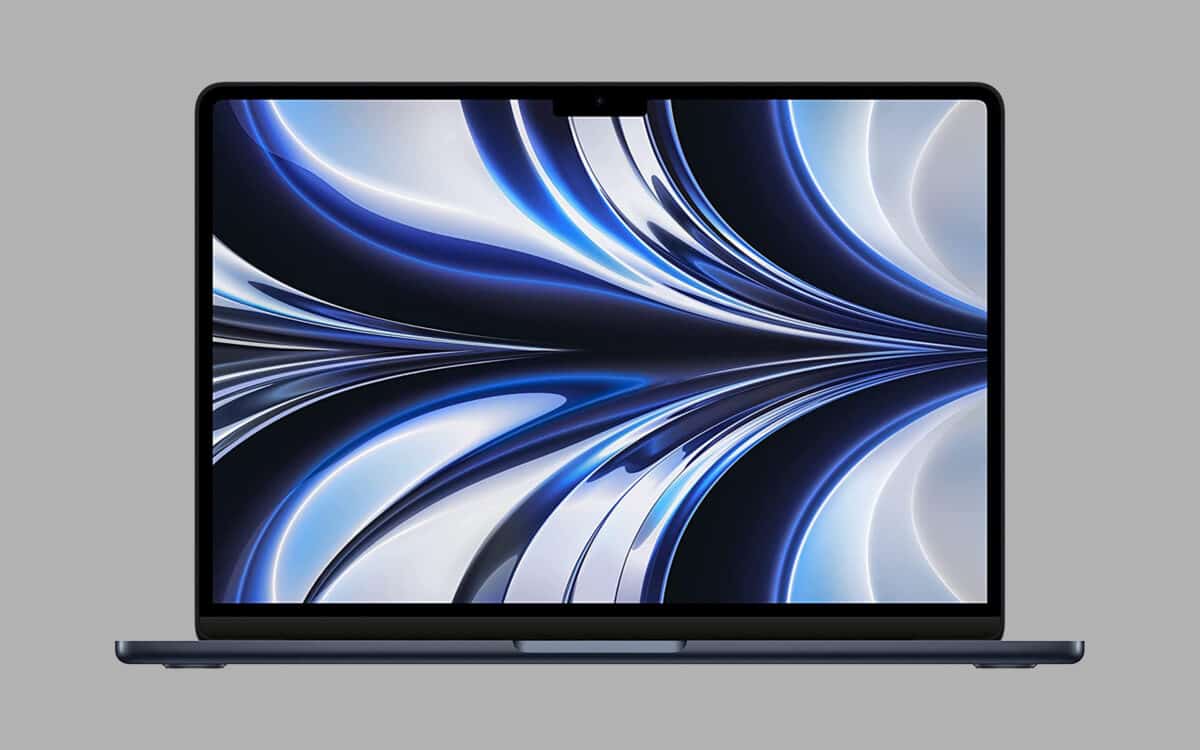 Apple's range of Mac computers is some of the most sought-after in the world, and it's not hard to see why. Simply put, they're a dream to type on – especially when we talk about some of the latest MacBooks.
If you haven't got the money to spend on a MacBook Pro, the MacBook Air is arguably the best laptop for typing. Thanks to its portability, the device is easy to use wherever you are; working in an airport departure lounge is just as easy as doing so in a library.
You can also enjoy a good battery life, allowing you to work on longer projects without worrying about fetching your charger.
The MacBook Air also has a speedy internal processor, largely down to the M2 chip you'll find in this computer. You'll get 8GB of unified memory, meaning you shouldn't have a huge issue saving Word documents on your device.
If you want to connect external hard drives, you can use the USB charging ports or connect these with an adaptor (you'll need to pay extra for the adaptor).
You can get the MacBook Air in multiple colors to help you show off your personality a little more. These include Space Gray, Midnight, and Starlight.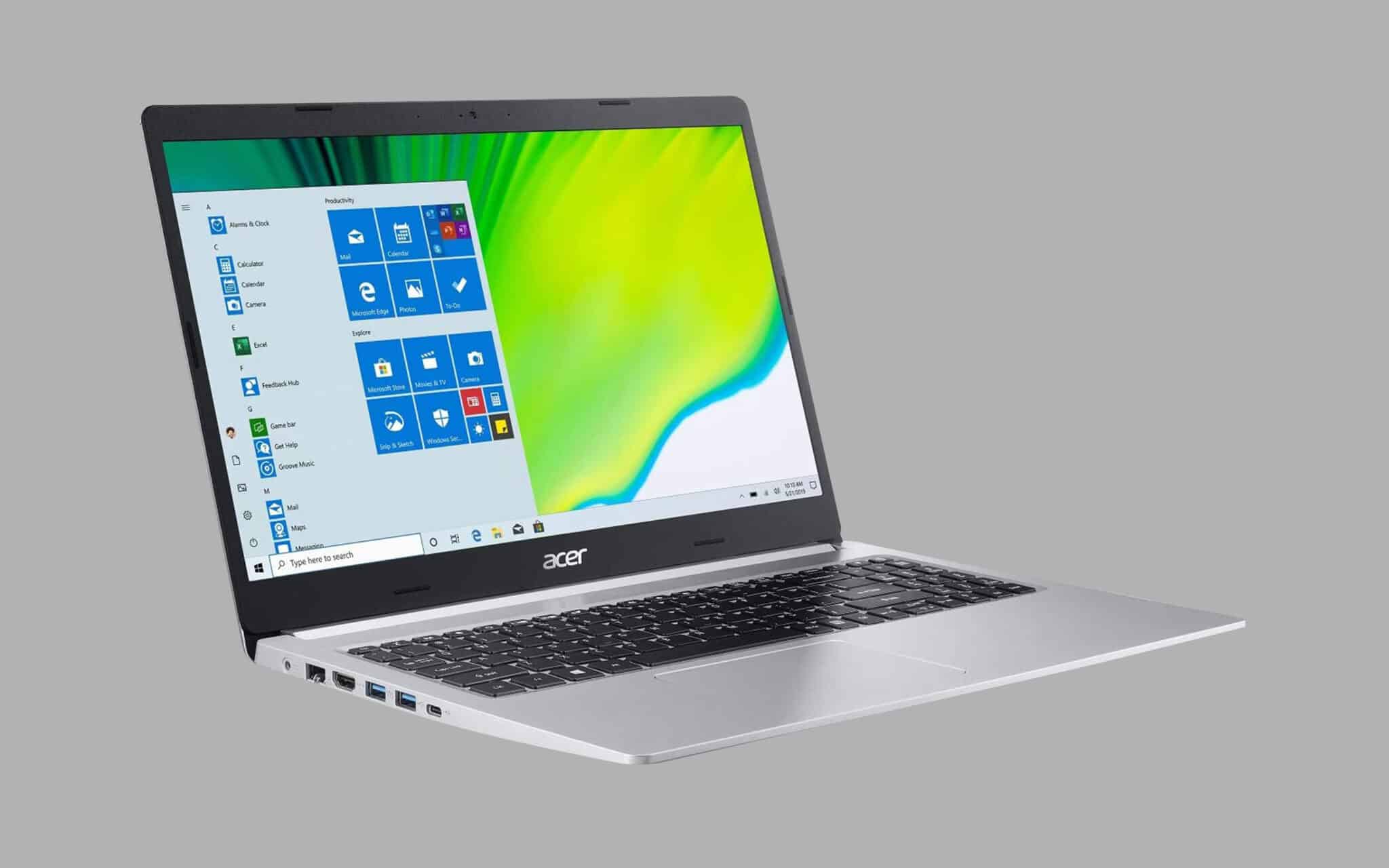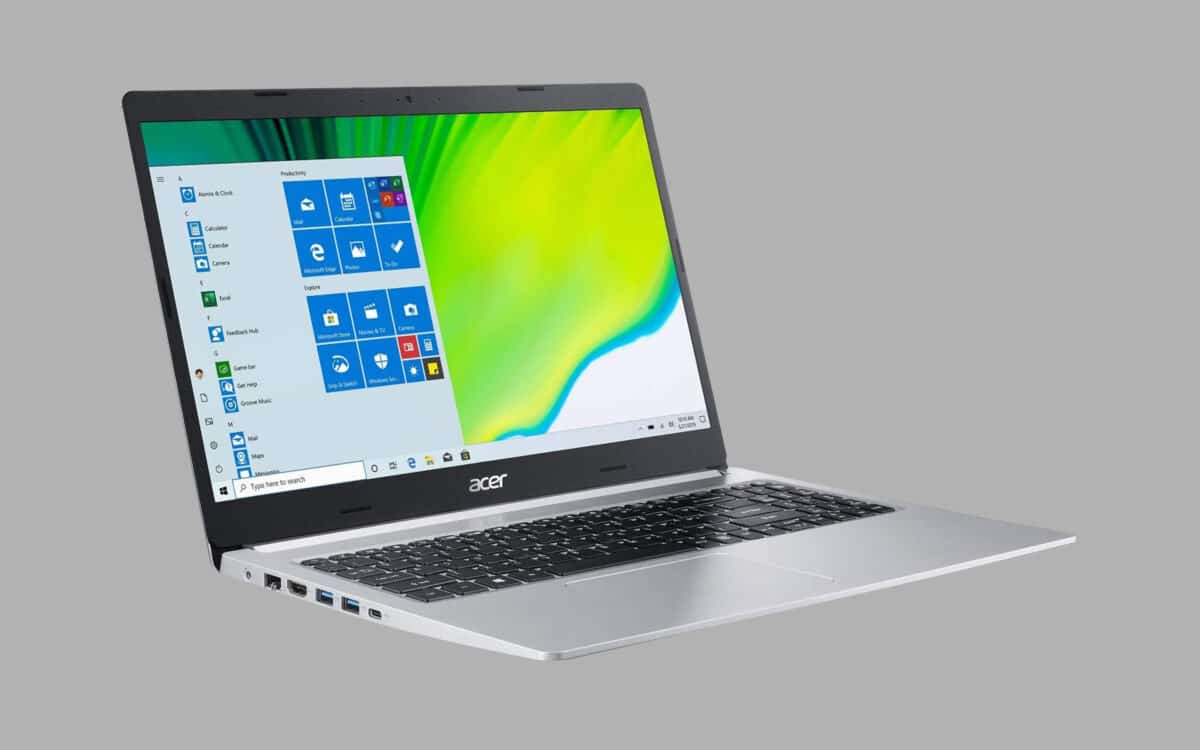 If you're not a fan of macOS software, you can always find a budget laptop for writers elsewhere. The Acer Aspire 5 is another of the best laptops for writers on a budget, and you'll find plenty of excellent specs that make this device worth at least checking out.
The Acer Aspire 5 features a simple design and is available in multiple colors. You can choose between various screen sizes, and you also have the opportunity to pick between 4GB and 16GB of installed memory.
The option toward the lower end will cost you less, and this is a viable option if you also have an external hard drive that you save your work on. The same is true if you write on Google Docs instead.
If you choose to buy the Acer Aspire 5, you'll have access to a wide range of other interesting features. For example, you'll find a keyboard backlight. You can also choose how big you want your solid-state drive (SSD) to be, based on your needs.
The Acer Aspire 5 is also a handy option if you still use external drives with a USB-A connector. This laptop runs on Windows 11 software.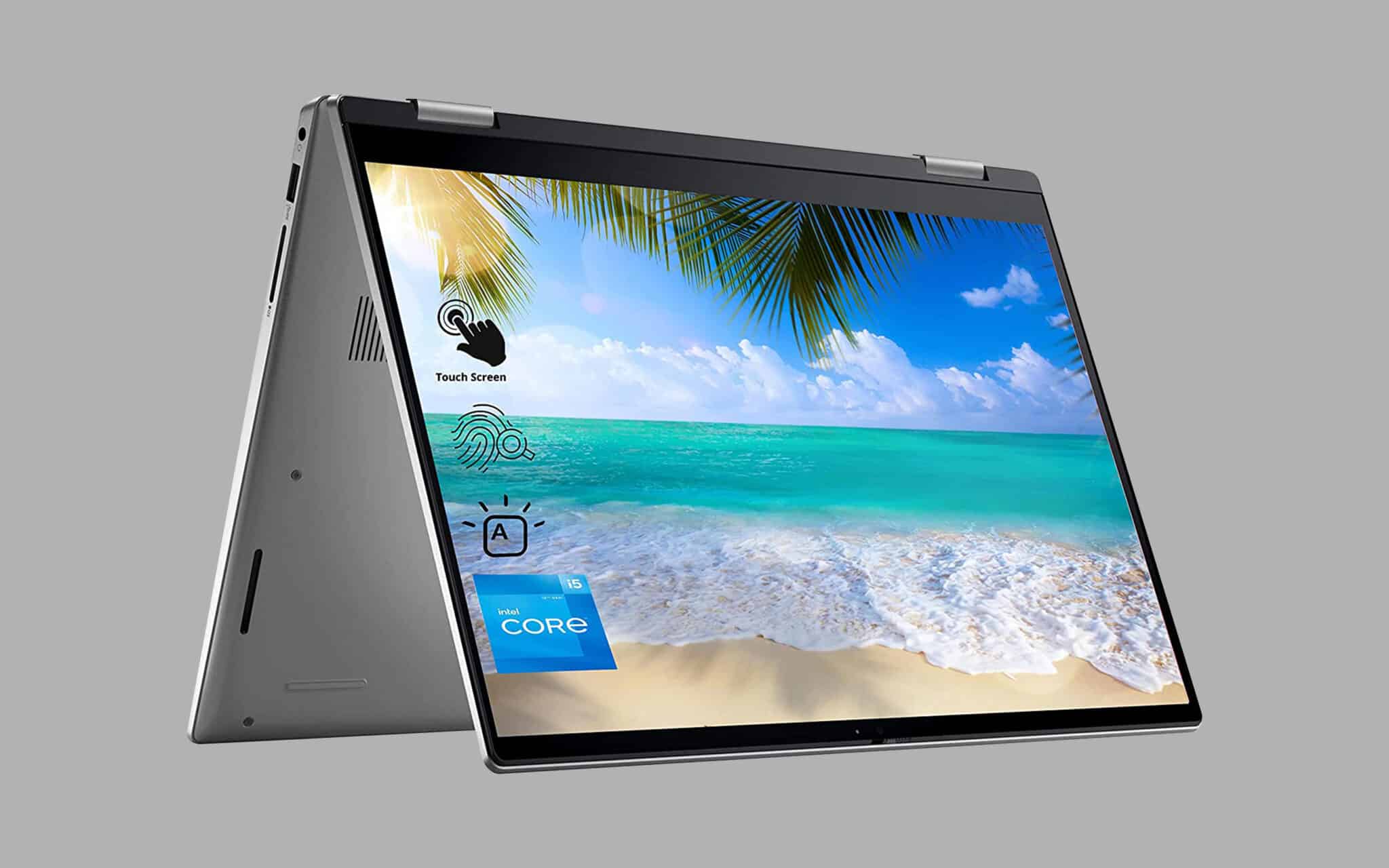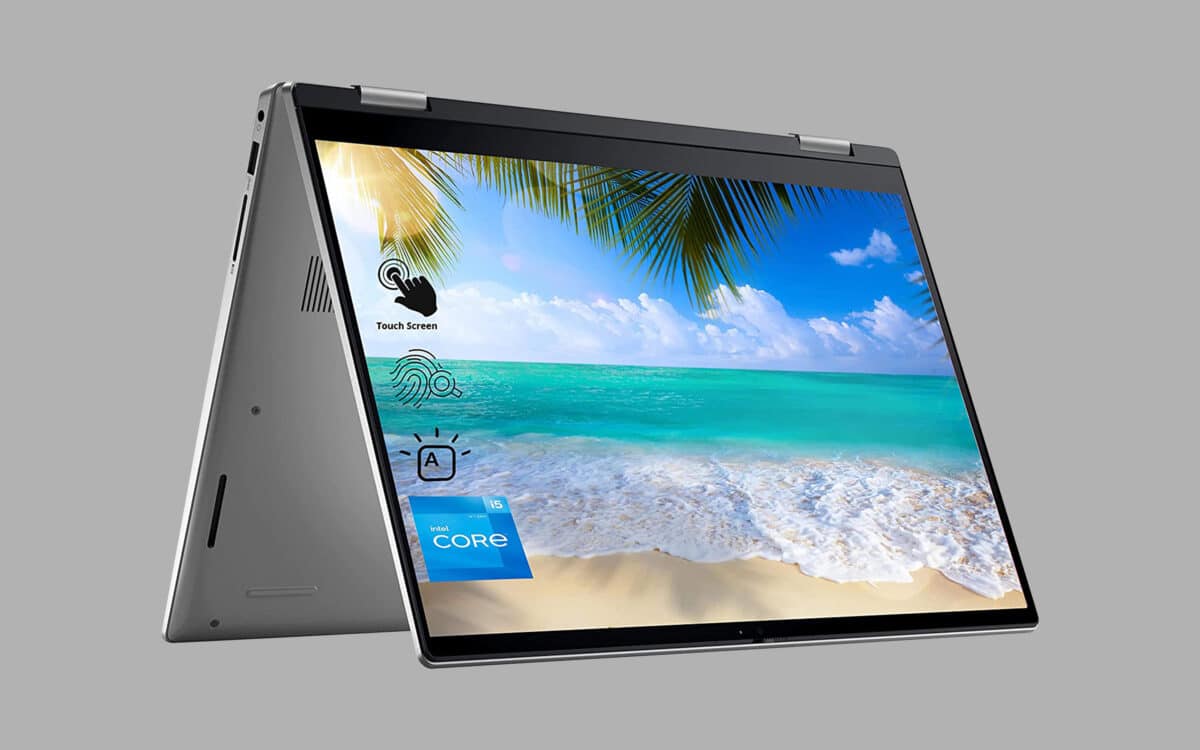 Dell is one of the most famous computer brands out there, and if you want to find good laptops for writers, you can do much worse than buying one. In particular, we recommend that you look at the Inspiron 2 in 1 – which acts as a laptop and tablet in equal measure.
The Inspiron 2-in-1 has a fully foldable screen, and you can also use the touch screen to navigate what you're looking for. One benefit of having the keyboard connected is that, unlike an iPad, you don't need to get an external keyboard to write efficiently.
With that in mind, you may wish to fold the screen for watching writing tutorials and whatnot – or while researching for articles.
When picking one of Dell's Inspiron 2-in-1 laptops, you can choose from several screen sizes. You'll be able to use your device in multiple languages, including English, German, and Italian.
You can also choose the type of graphics card you want, along with how big you'd like the SSD on your device to be. There are other customization options, too, including picking the right amount of memory and selecting your preferred keyboard.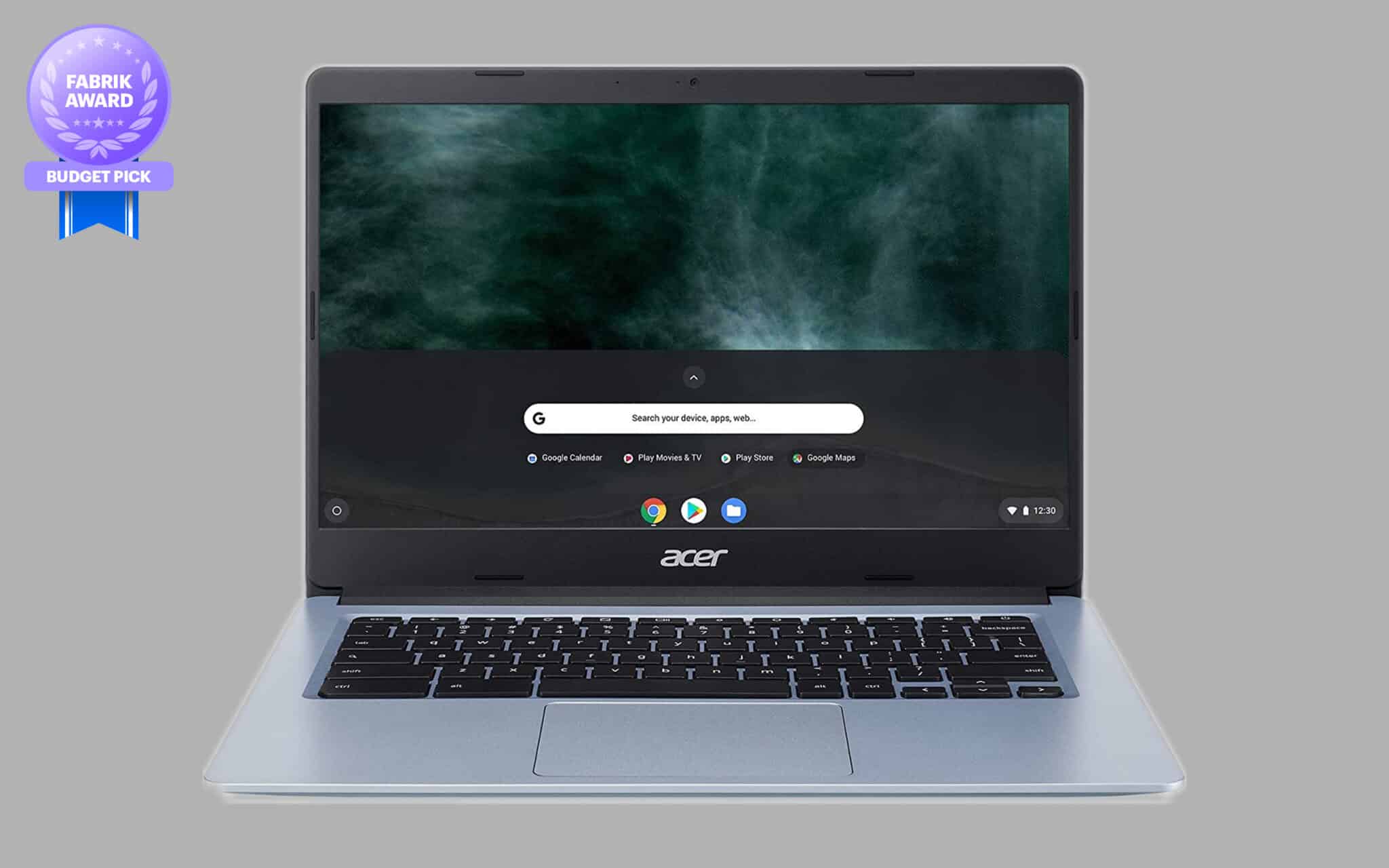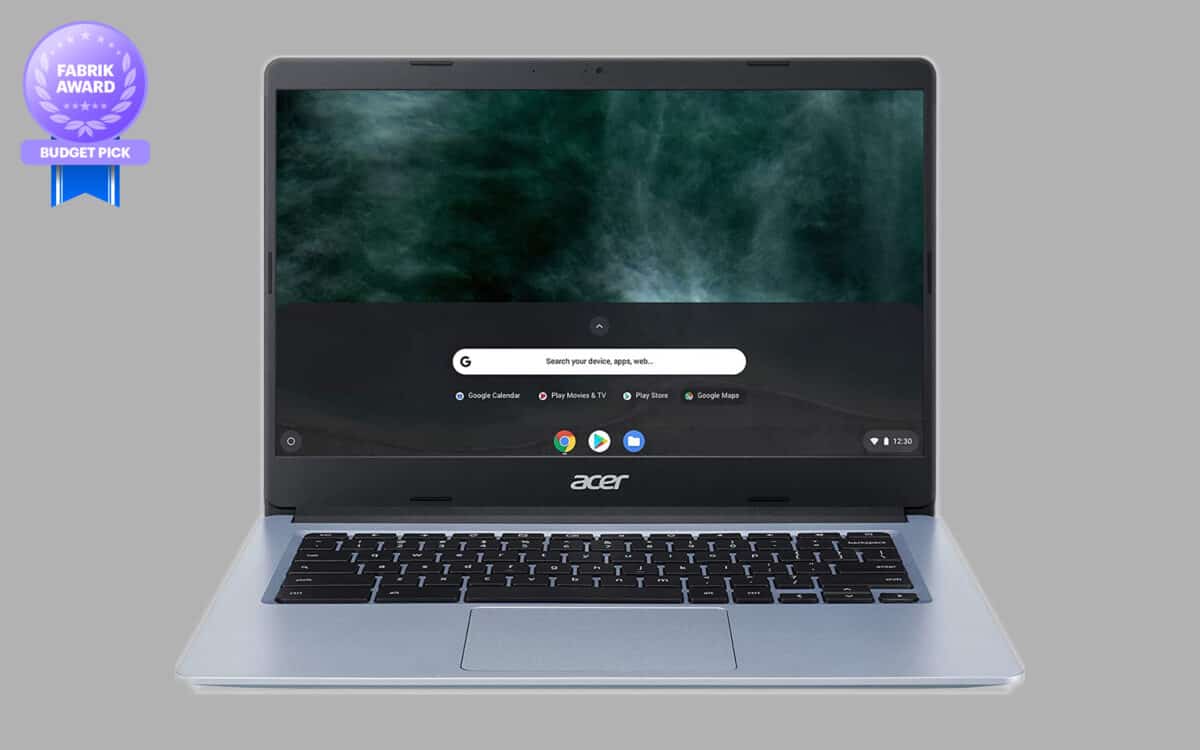 Another Acer computer that competes for the title of the best laptop for writing in the budget category is the Chromebook 314.
If you're looking for something easy to carry around that allows you to type with no issues, this Chromebook is worth giving some time and attention to. The computer has a 14-inch screen and an Intel processor.
While you'll primarily use your laptop for writing, it's important to remember that things sometimes don't go to plan. For example, you might accidentally drop your computer on the floor or spill some liquid. When those things happen, it helps to know that your device was designed to be more durable.
With the above in mind, you'll be pleased to know that the Chromebook 314 has been optimized for such issues. It features impact resistance, and your laptop protects against some spillages.
Of course, that doesn't mean you should drop your device from the fifth floor of a building or submerge it in bathwater – but it'll keep you going during most situations.
The Acer Chromebook 314 also features a touchscreen. You have two models to choose from, both running on Chrome OS.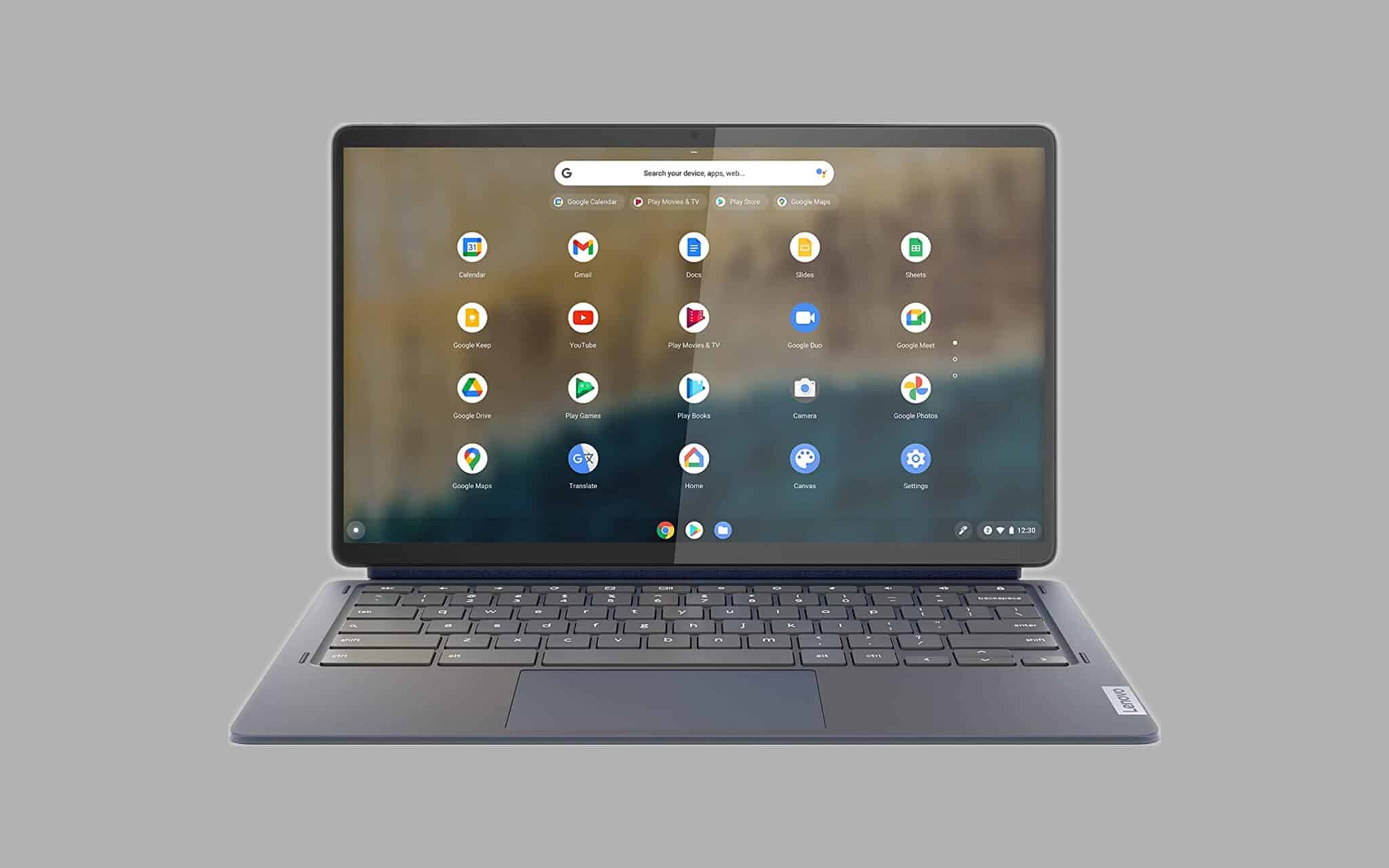 We haven't yet mentioned Lenovo in our list of the best laptops for budget writers, so we figured now is an excellent time to fix that. If you want to try out your options for different Chromebooks before buying one, consider looking at the Duet 5.
The screen, at 13 inches, is slightly smaller than the Acer Chromebook 314 – but you'll find plenty of handy features to help you complete your projects in an effective manner.
The Lenovo Chromebook Duet 5 is great if you're looking for a cheap writing laptop, with its retail price at less than $500. You'll get 4 GB of memory with your computer, which should be enough for people that want a simple place to type their thoughts and articles on an easy-to-use device.
The Chromebook Duet 5 also has a screen that you can disconnect from the keyboard, meaning that you can easily use your device as a tablet as well. And again, you won't need to buy a Magic Keyboard – as you would if you purchased an iPad.
If you purchase this laptop, you'll be able to store your device in your bag and carry it around without hassle. On top of that, you should find it easy to perform other tasks you might need to do as a writer – such as brainstorming.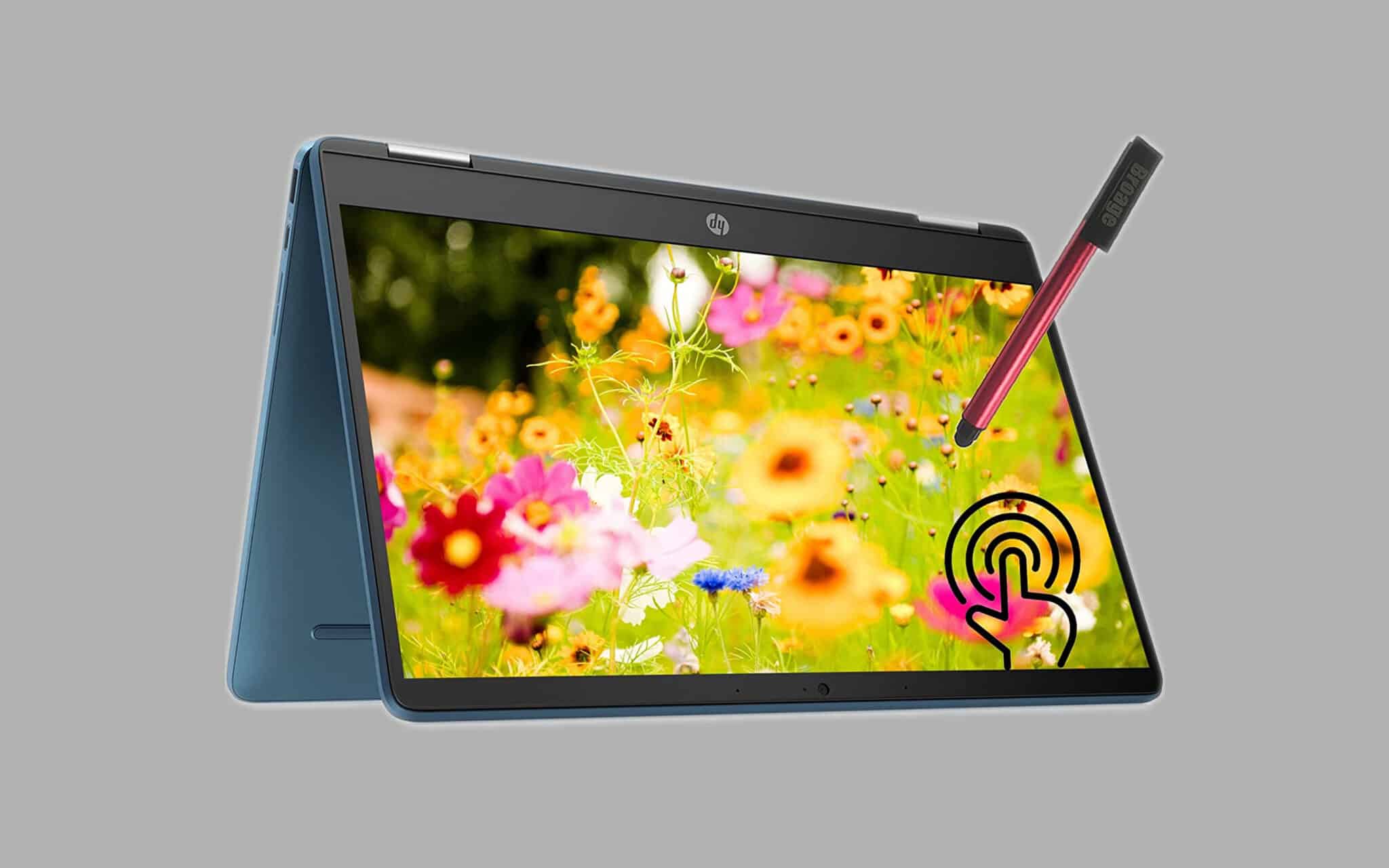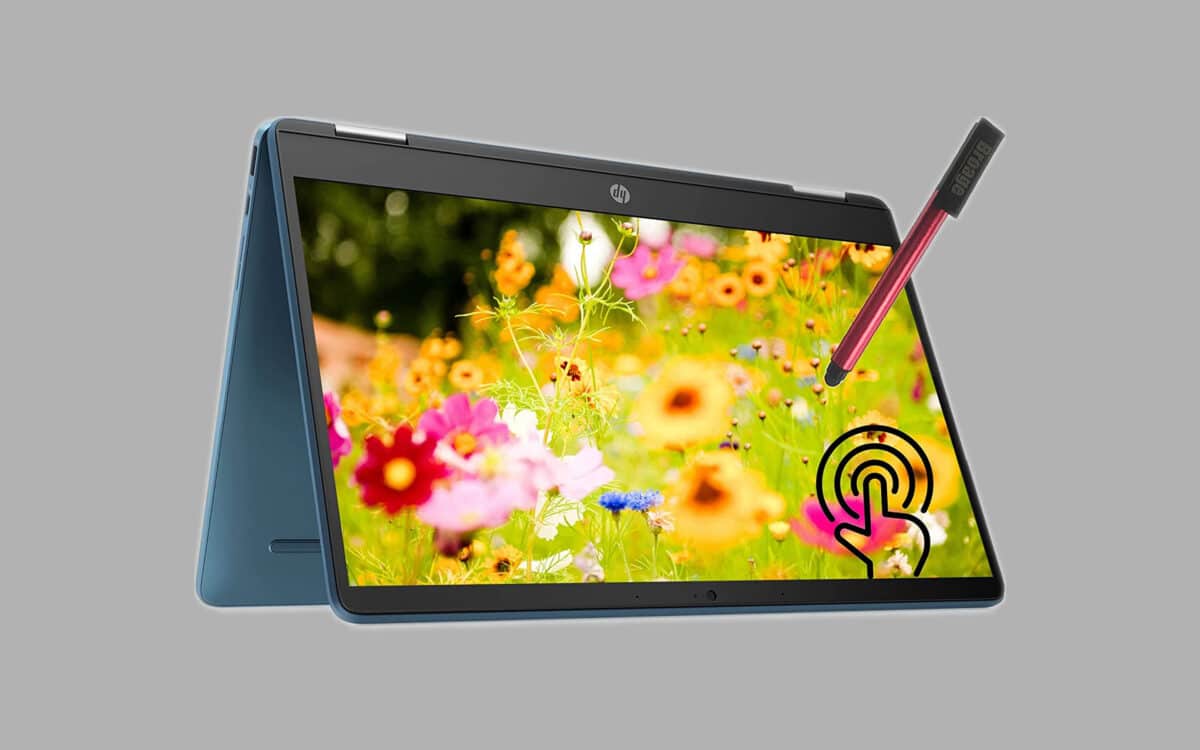 Another Chromebook worth checking out is the Chromebook x360, manufactured by HP. Featuring a foldable screen, this is another laptop on this list that doubles as a tablet. You can choose from a selection of different Chromebook x360 options, and the device is incredibly affordable.
It's a great budget laptop for writers, and it'll also be a handy option if you want to use it for personal reasons outside of your work.
The HP Chromebook x360 runs on an Intel processor, and you'll get as much as 13 hours of battery life. For most writing sessions, this should be more than enough.
In addition to the storage space on your device, you'll also get access to the Google Cloud – which will allow you to store multiple files and folders online.
This computer features USB ports for both USB-C and USB-A. So, if you want to save your work externally, you shouldn't need an adaptor for connecting everything.
One thing worth noting is that you'll need to get the pen separately if you buy this device, but you can use the touch screen without one.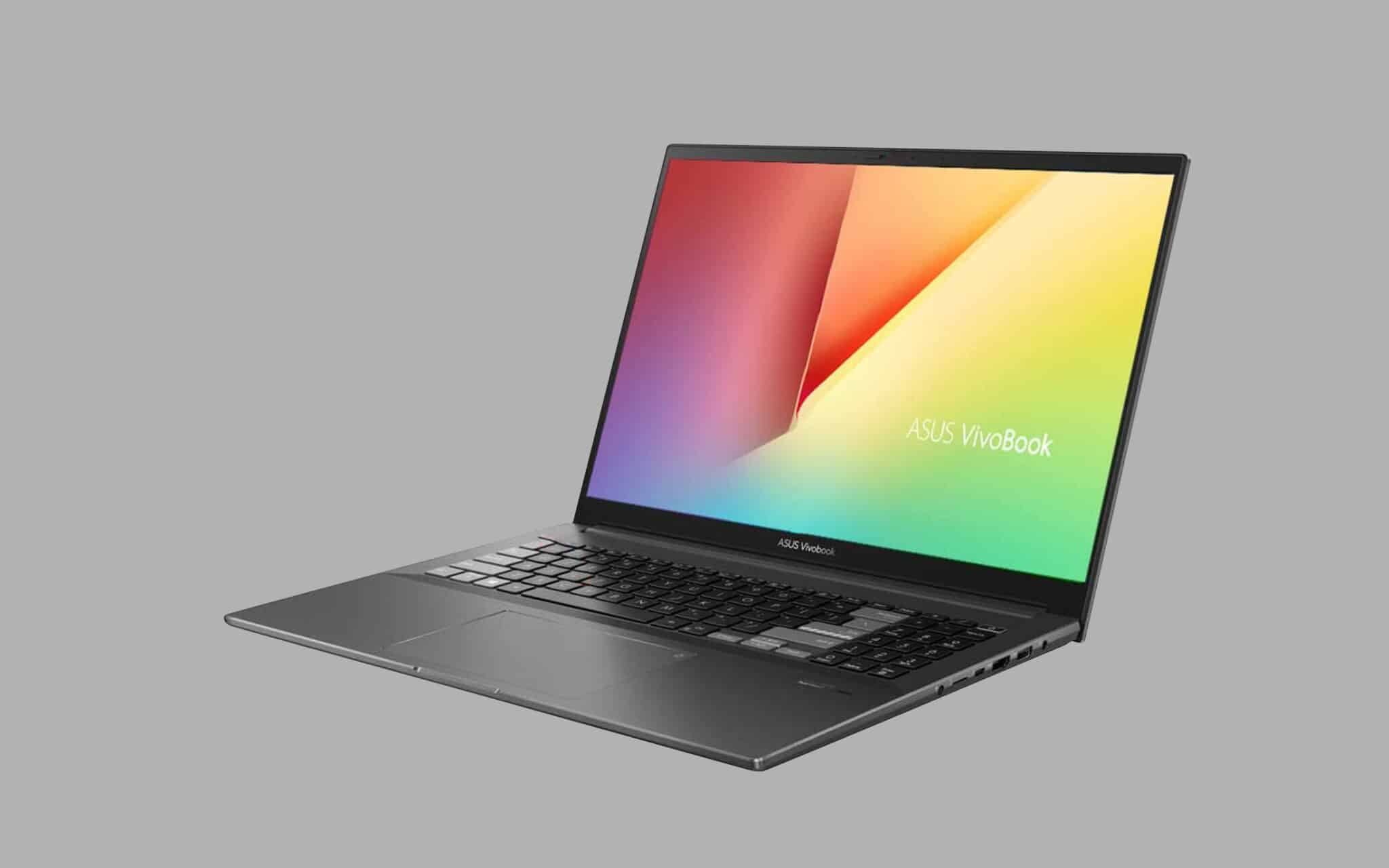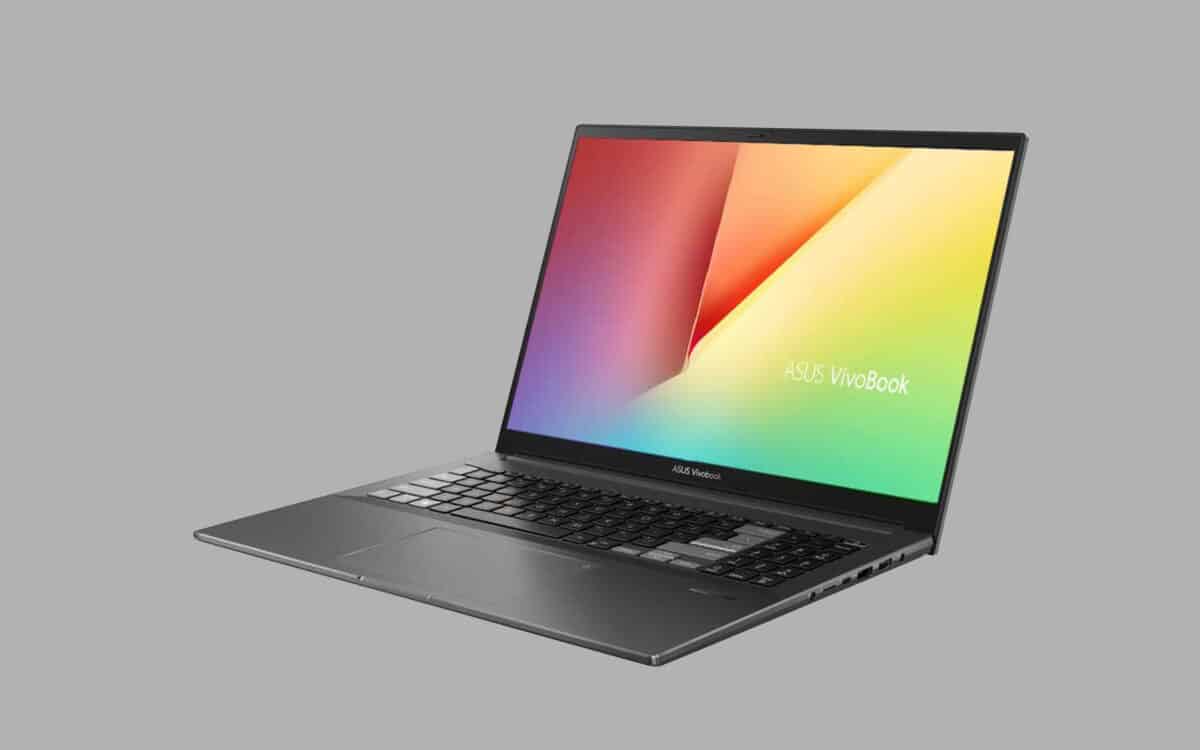 When looking at good laptops for writers, it's worth including ASUS in the conversation. These devices have long been reliable for multiple kinds of writing, including essays, blog posts, and other long-form content. The VivoBook 15 is one of the latest models released by the company, and it's worth checking out if you want to purchase something that isn't too expensive.
The ASUS VivoBook 15 comes with an 11th-generation Intel processor and features a nicely sized keyboard for typing. On top of that, you can also use the device in multiple colors – giving you a little more flexibility when choosing something that looks good to you.
Moreover, you can get a yellow Enter key – which makes it easier to find on your device if you're looking for that particular button.
You can choose between several models for the VivoBook 15, which vary in their offerings. However, they're also pretty similar – and you'll make a good choice regardless of which one you opt for.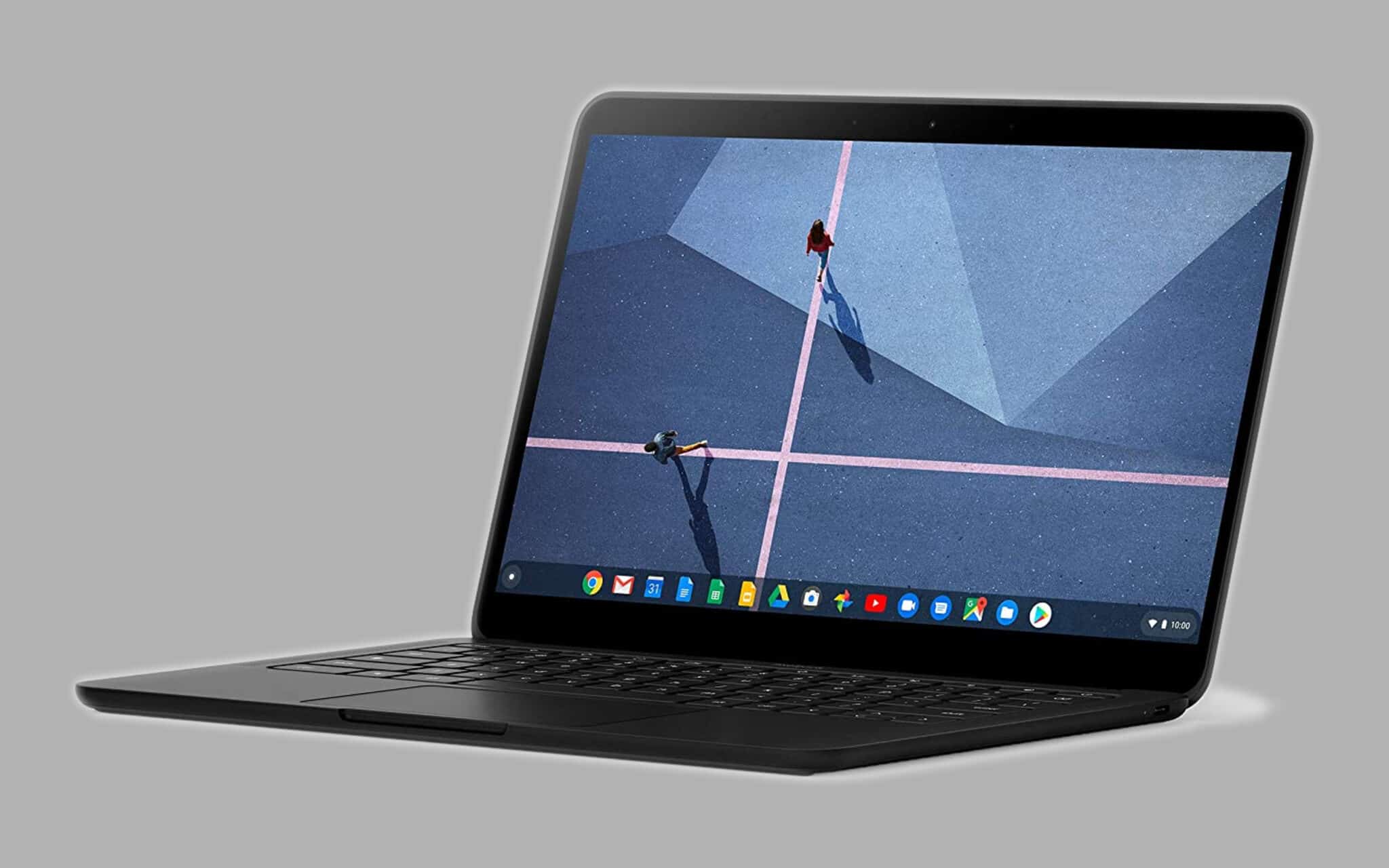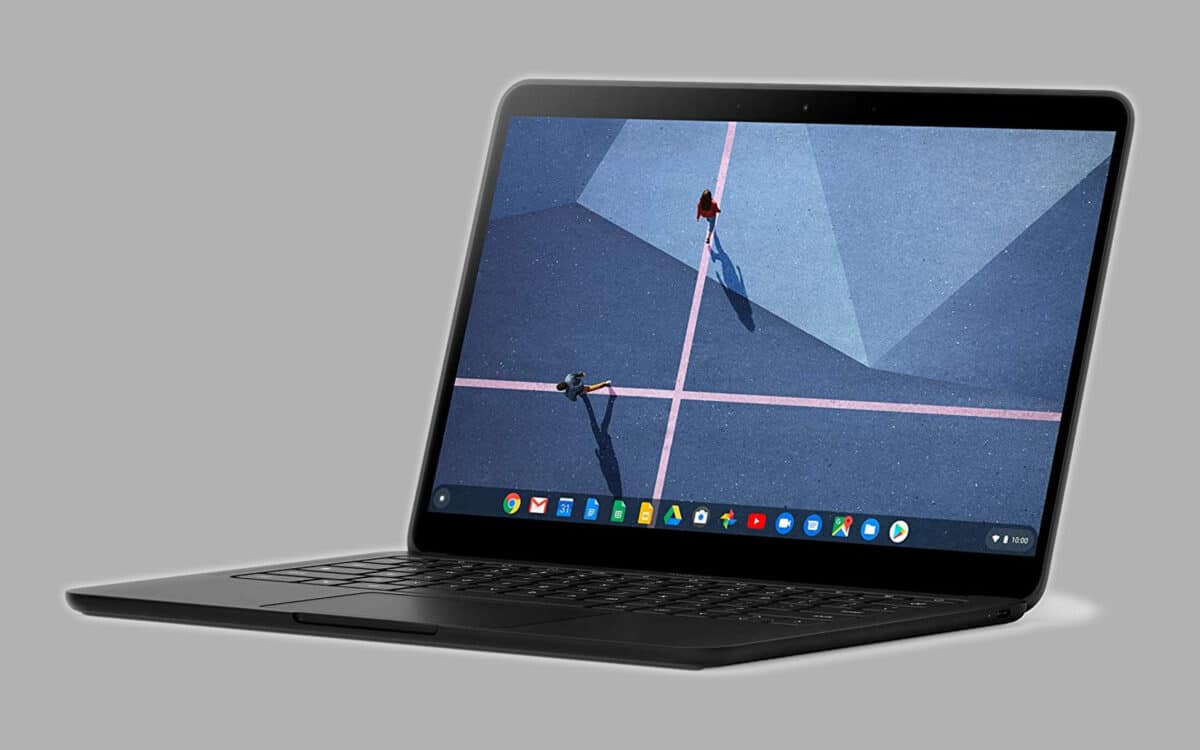 Moving back to the laptops running on Chrome OS, we'll now look at the Google Pixelbook Go. This device is one of the lightest cheap laptops for writers, making it an excellent choice if you wish to write in multiple places – such as at a café or while you're waiting for your train.
The Pixelbook Go takes just 20 minutes to charge two hours' worth of battery, making it a great choice when you want to add a little extra juice to your device – but you also don't want to have your charger connected constantly.
When using the Pixelbook Go, you can also get pretty good processing speeds.
So, regardless of what you're trying to create, you shouldn't run into issues with your computer's performance. Google also claims that its software doesn't slow down over time, so you should be able to use this device for the foreseeable future.
The screen is 13 inches, and it also has touchscreen capabilities. In addition, you'll benefit from a 4K display – ensuring everything looks beautiful. Your software will also update automatically, meaning you shouldn't worry too much about your device running on outdated software.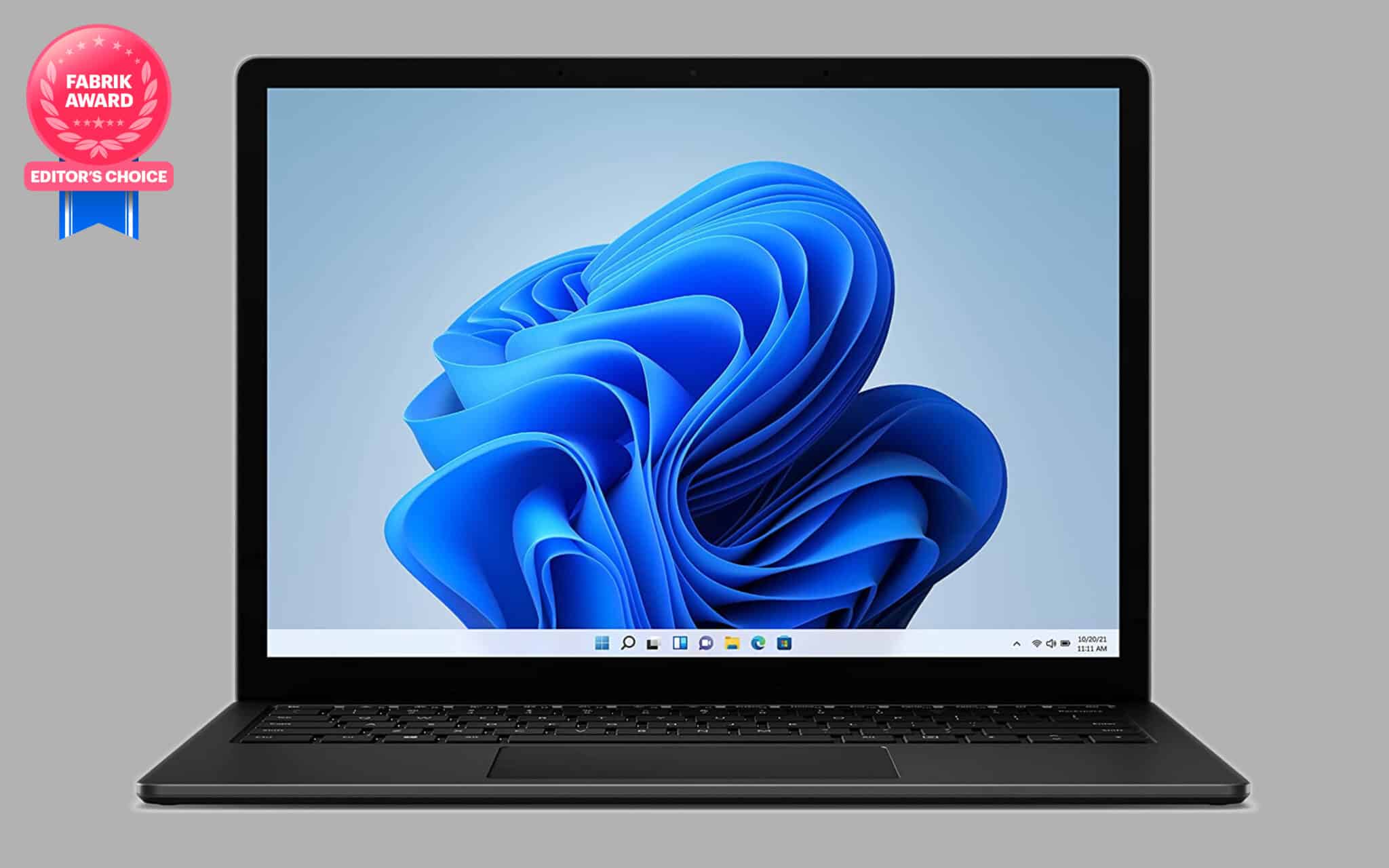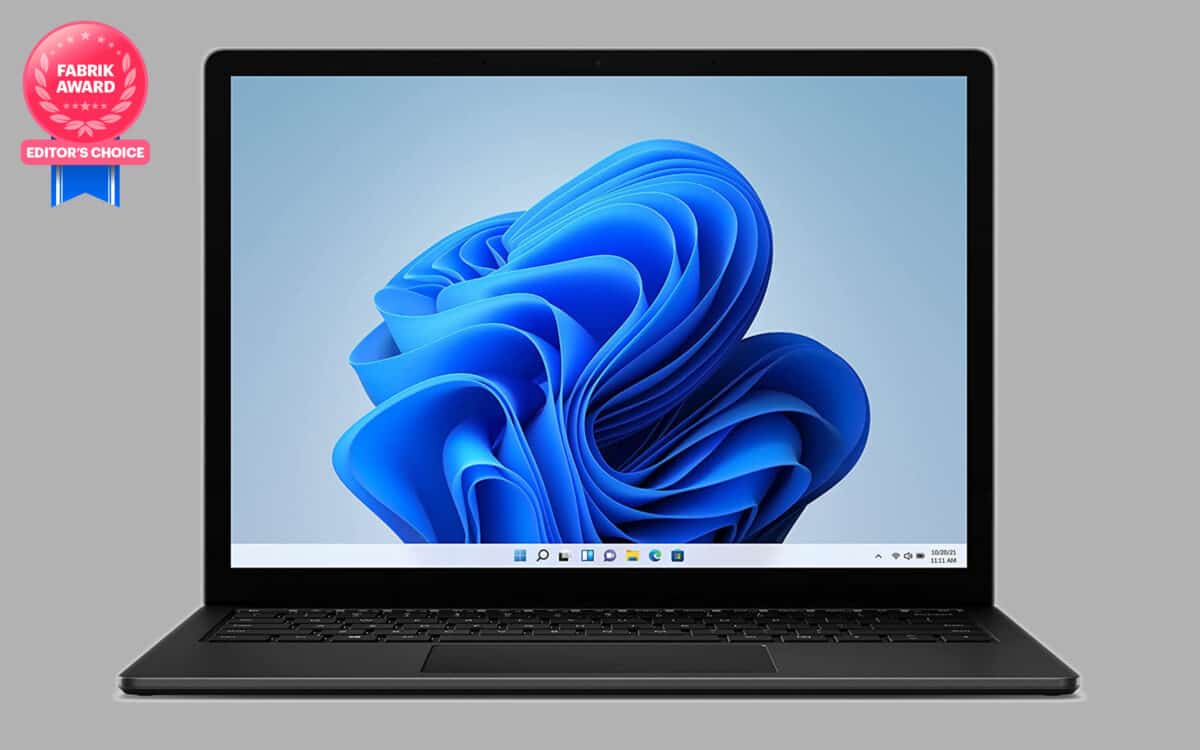 Although Microsoft is one of the most famous IT companies globally, we haven't yet mentioned them in this article.
With that in mind, now is an excellent time to change that. Entering our list of the best laptops for writers on a budget is the Surface Laptop 4, which is thin in its build and easy to take with you everywhere.
The Surface Laptop 4 gives you the option of two different touchscreen sizes.
You can pick a 13-inch screen if that works for you, but a 15-inch screen is also an option. Another nice perk is that you can choose the memory level you want, ranging between 8 GB and 32 GB. In addition to that, you have an Intel processor to power your device.
Regardless of your device choice, you'll benefit from a pretty good battery life – compared to others on our list.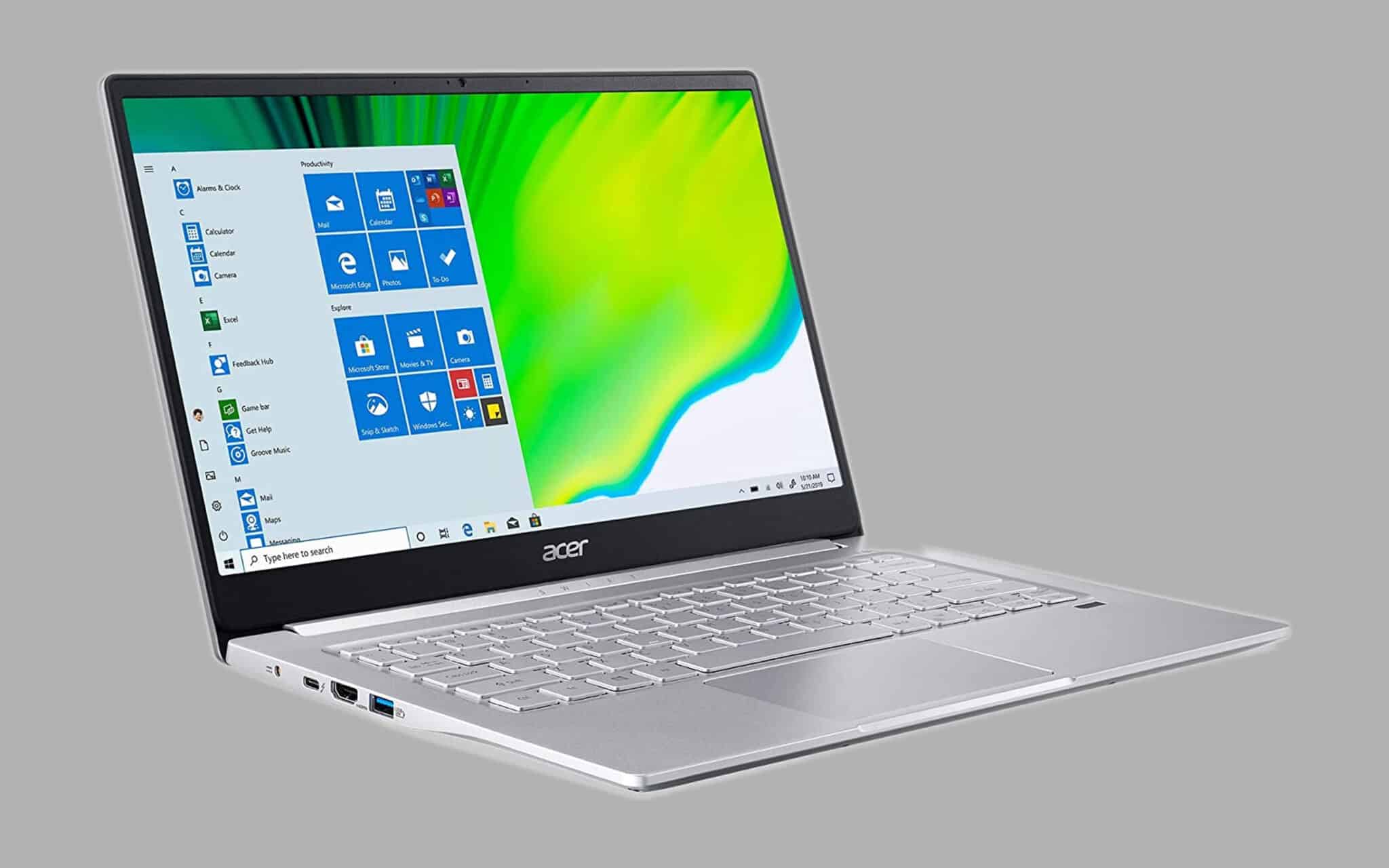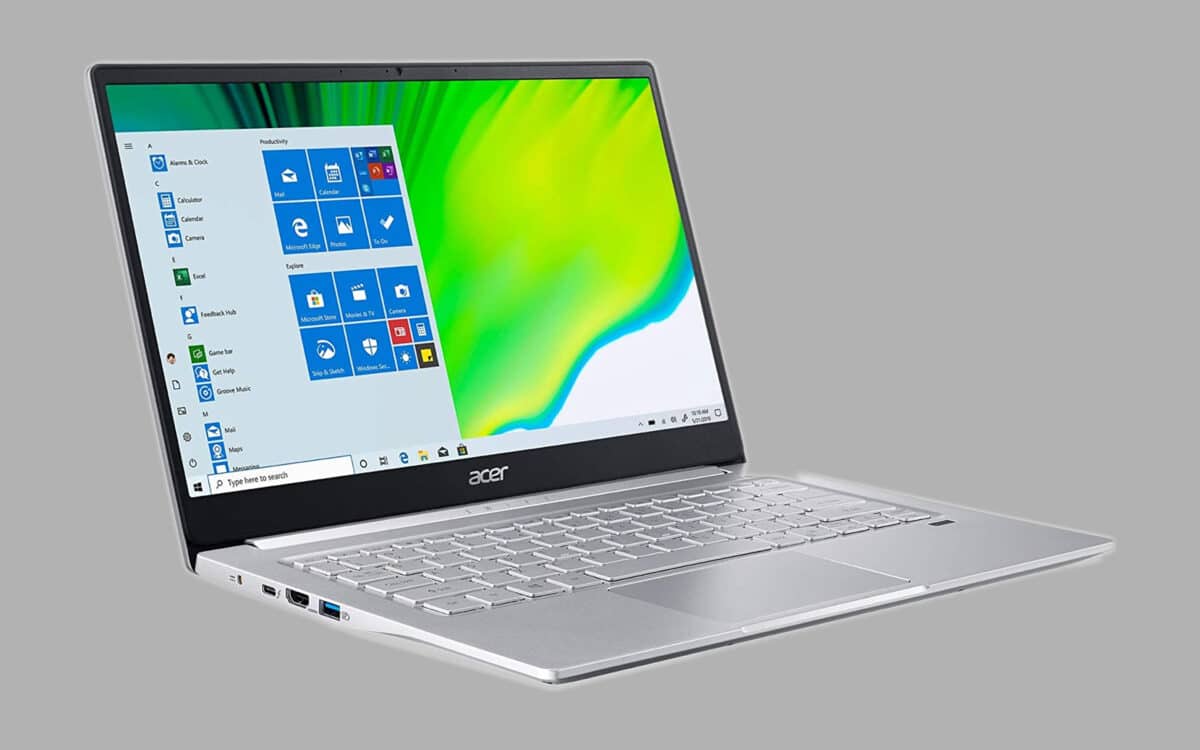 Another Acer laptop to make this list is the Swift 3. Released in 2022, this device has a 12th-generation Intel processor and excellent internal fans to stop your device from overheating. In addition to that, you'll benefit from its lightweight nature; it weighs just 1.25 kilograms.
The Acer Swift 3 has a 16:9 screen ratio, meaning that you shouldn't have too many problems when writing articles and whatnot. In addition to that, you can choose from multiple screen sizes and between two different memory storage sizes.
When it comes to the SSD capacity, you can pick from three options between 256 GB and 1 TB. In addition, you also have the choice to decide if you want a keyboard backlight. Multiple Swift 3 base models are available, too, allowing you to make the best choice for your personal needs.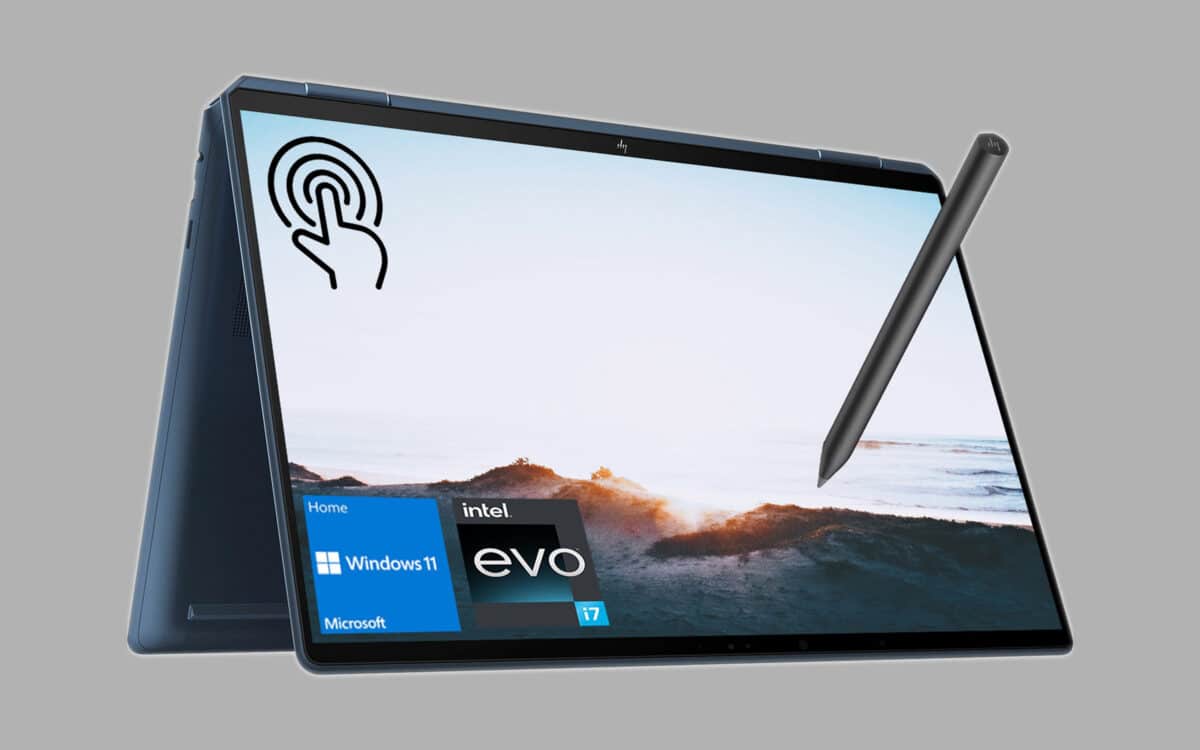 As we come close to the end of our best budget laptops for writers, we'll go back to HP for a moment. If you read our article about MacBook Pro alternatives, you might remember this one being mentioned.
The Spectre x360 is one of the top choices for those that want to pack a lot at an affordable price. This laptop works as a computer and tablet, and you have multiple base options.
When selecting your laptop, you can choose from different screen sizes – meaning you'll find something that fits your writing needs better.
In addition to choosing different base models, you can select other memory storage options. On top of that, you can pick from two colors, giving you a little more flexibility if you want to delve away from the default.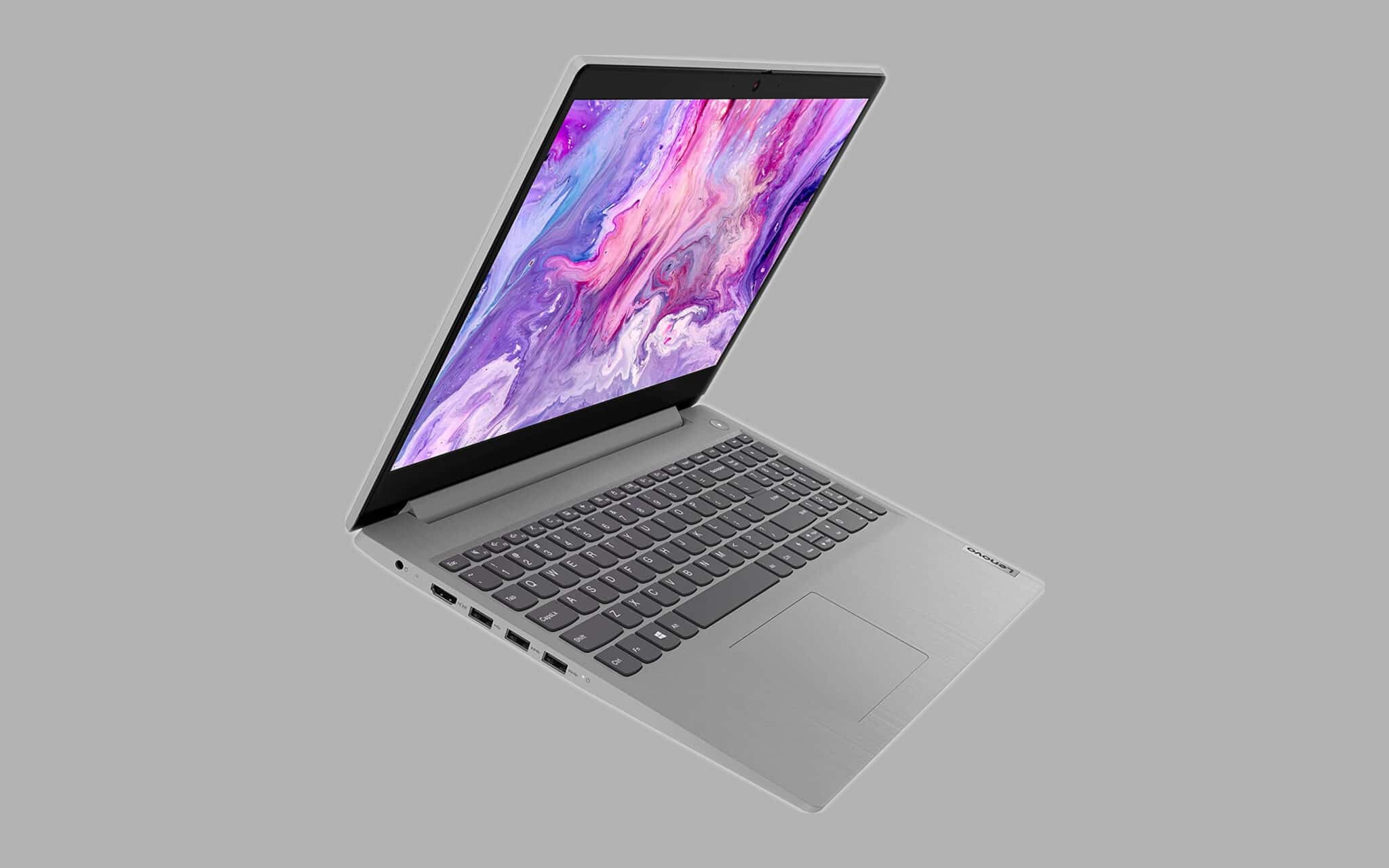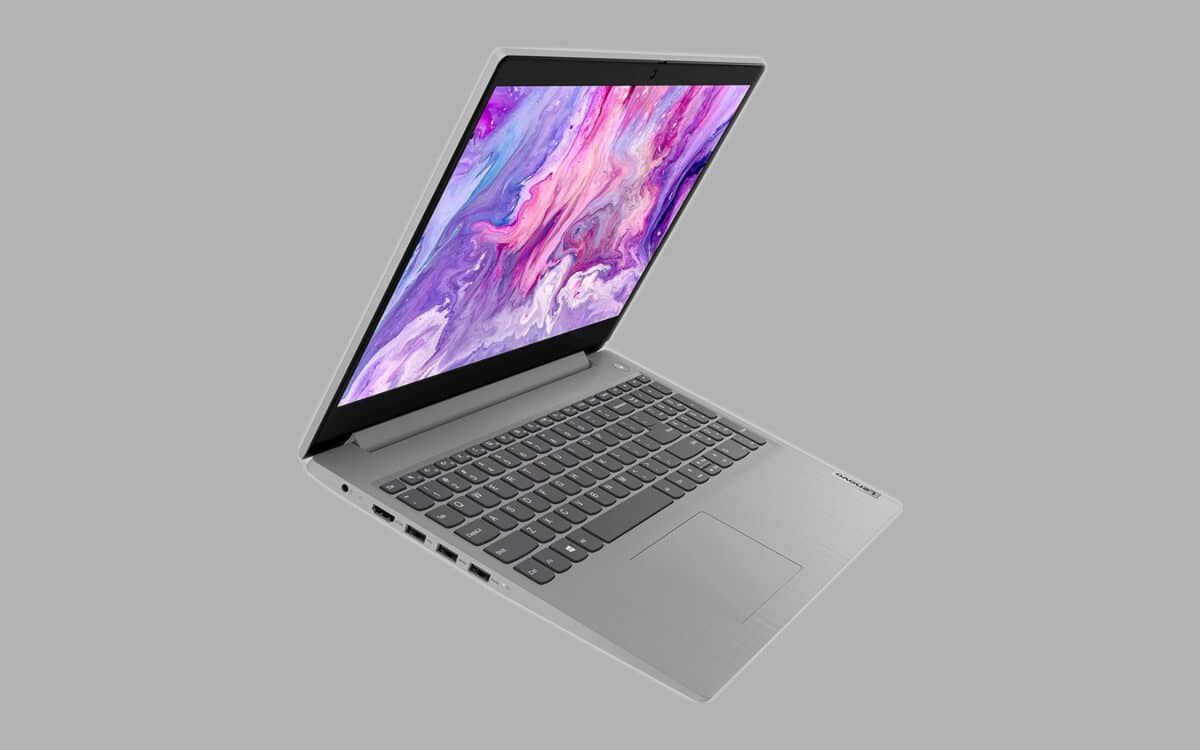 Another Lenovo laptop that you should look at if you're a writer is the IdeaPad 3. This device is relatively lightweight and features a 15.6-inch screen for you to write on. You'll likely find that this is big enough to do everything you need, but – at the same time – also easy to carry around.
The IdeaPad 3 has up to seven hours of battery life, which – admittedly – some users will find isn't enough. You will, however, get 8 GB of memory to store your files and folders. In addition to that, you will get a 256 GB SSD to help power your device.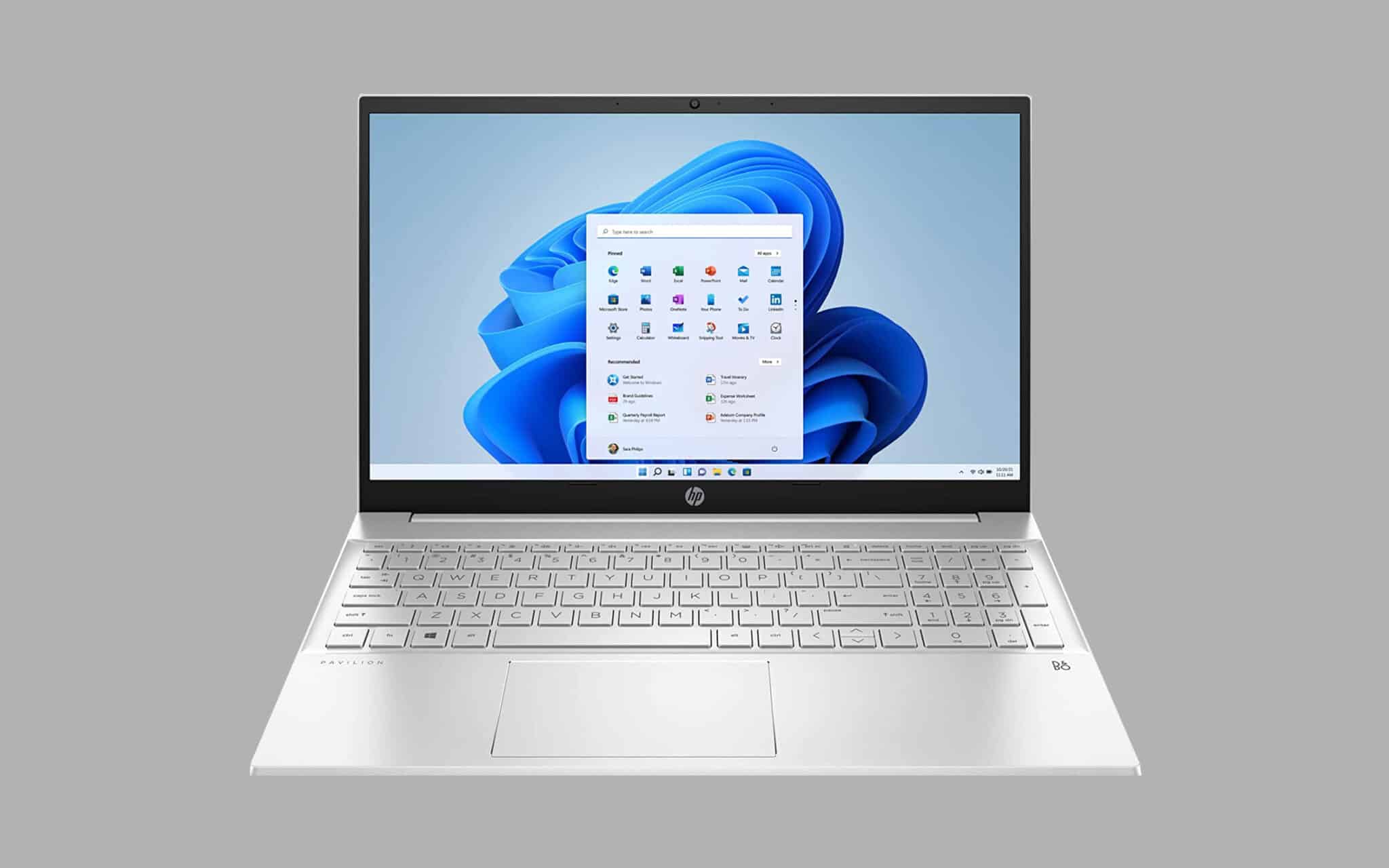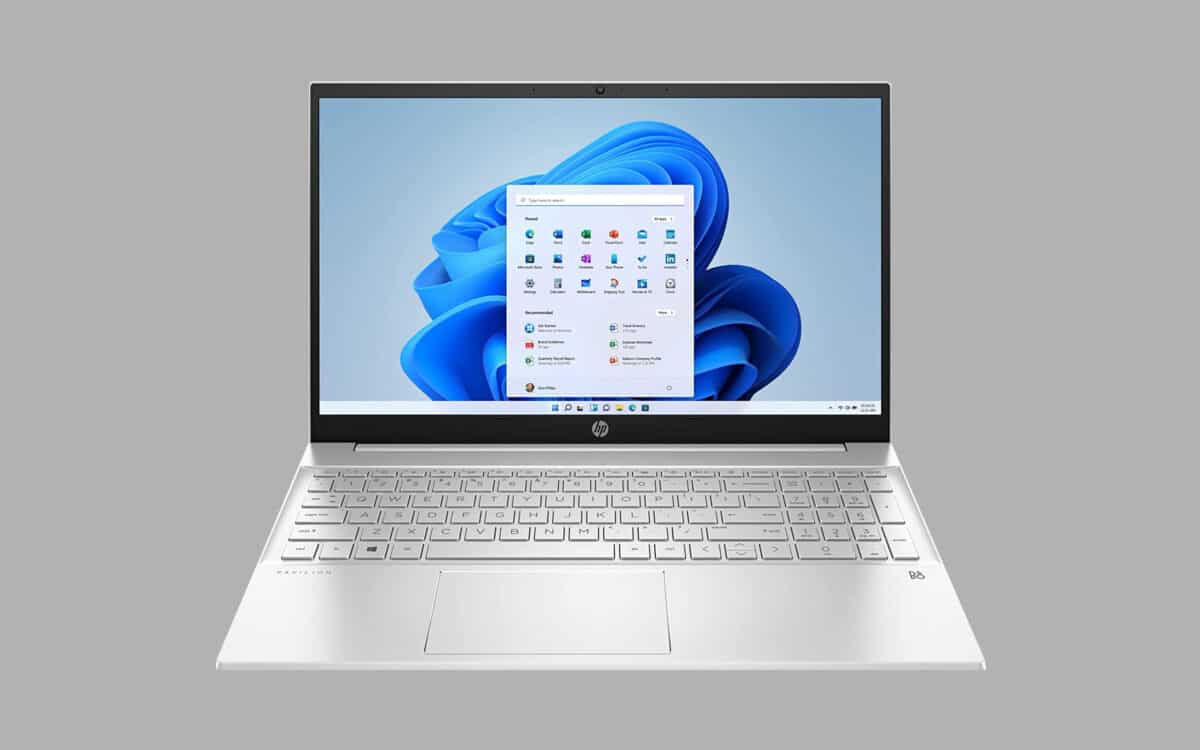 The HP Pavilion 15 is another handy laptop you can try if you're looking for an affordable thing to write on. You'll find plenty of options to choose from, as is the case with many HP model ranges. You can get a wireless mouse included with some of them, but this isn't overly necessary as you still have a trackpad.
HP's Pavilion 15 range comes with a 15-inch screen, and you can also pick devices with varying degrees of memory storage. On top of that, these computers come with an Intel processor and Windows 11.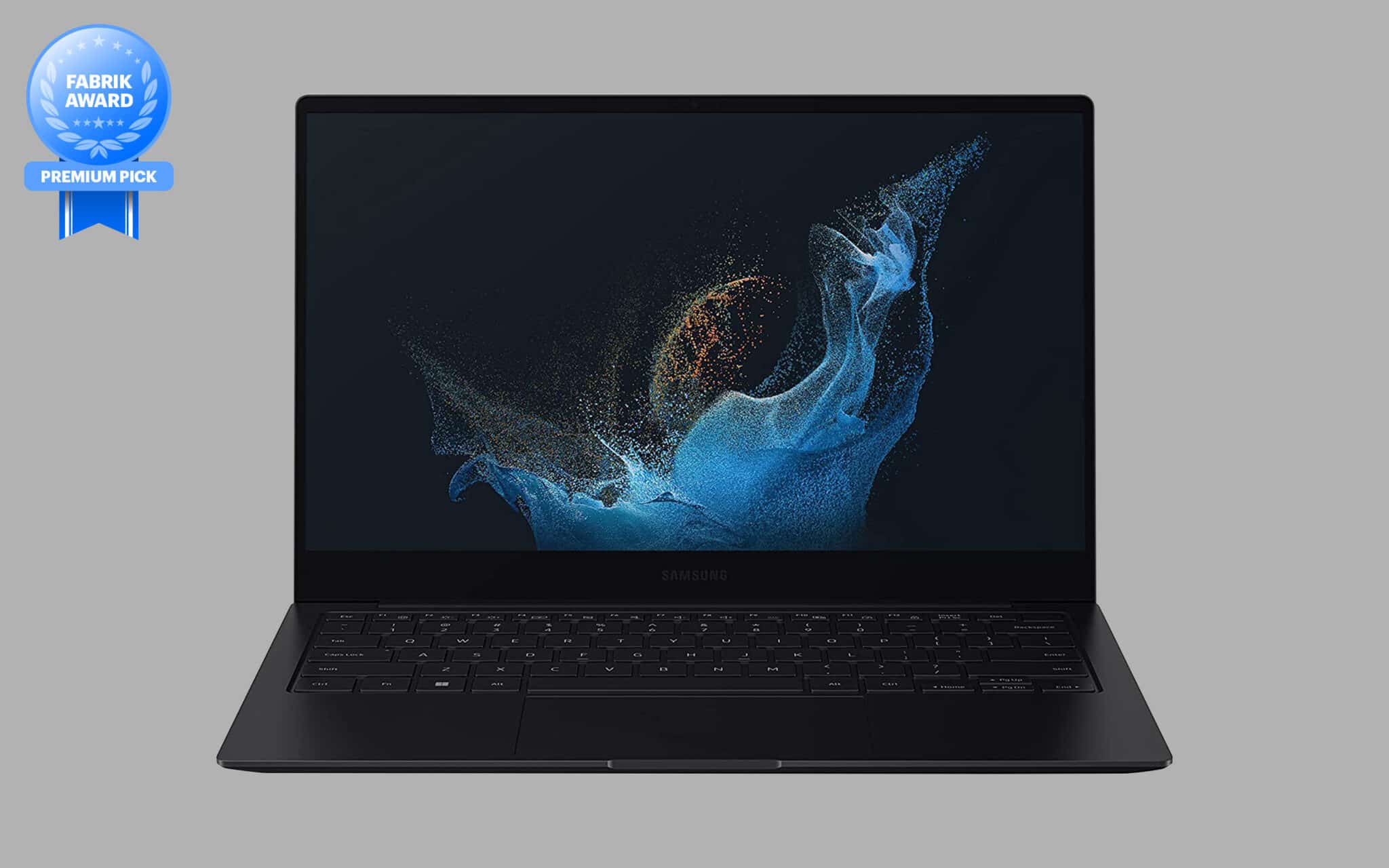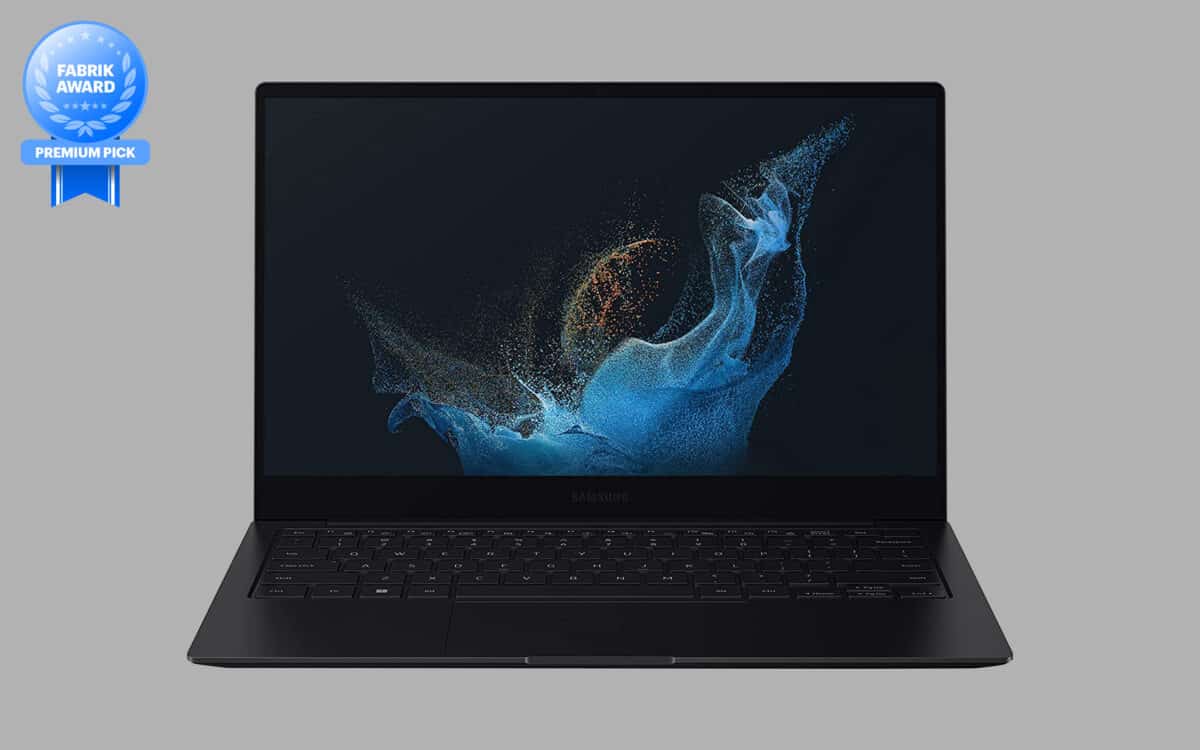 You might recognize this computer if you previously read our article about the best laptops for working from home.
Samsung is one of the best laptop brands if you want to find a happy medium between price and performance. The Galaxy Book 2 comes with 8 GB of storage, and you can also pick from two different colors. On top of that, the Galaxy Book 2 operates on Windows 11 software.
The Galaxy Book 2 supports multiple apps and programs that writers may need to use, including Microsoft Word and OneNote. However, you'll need a Microsoft Office subscription to use these.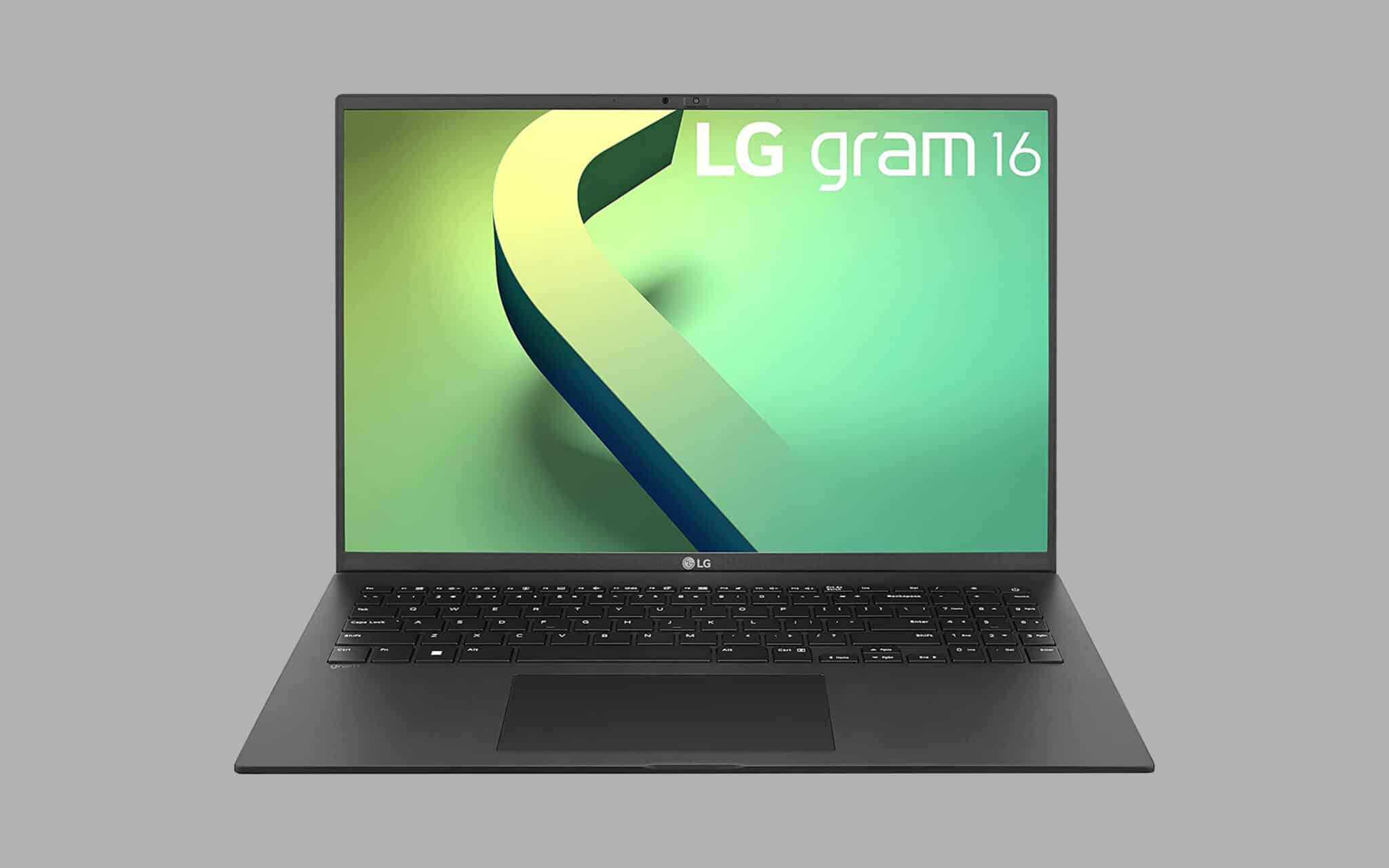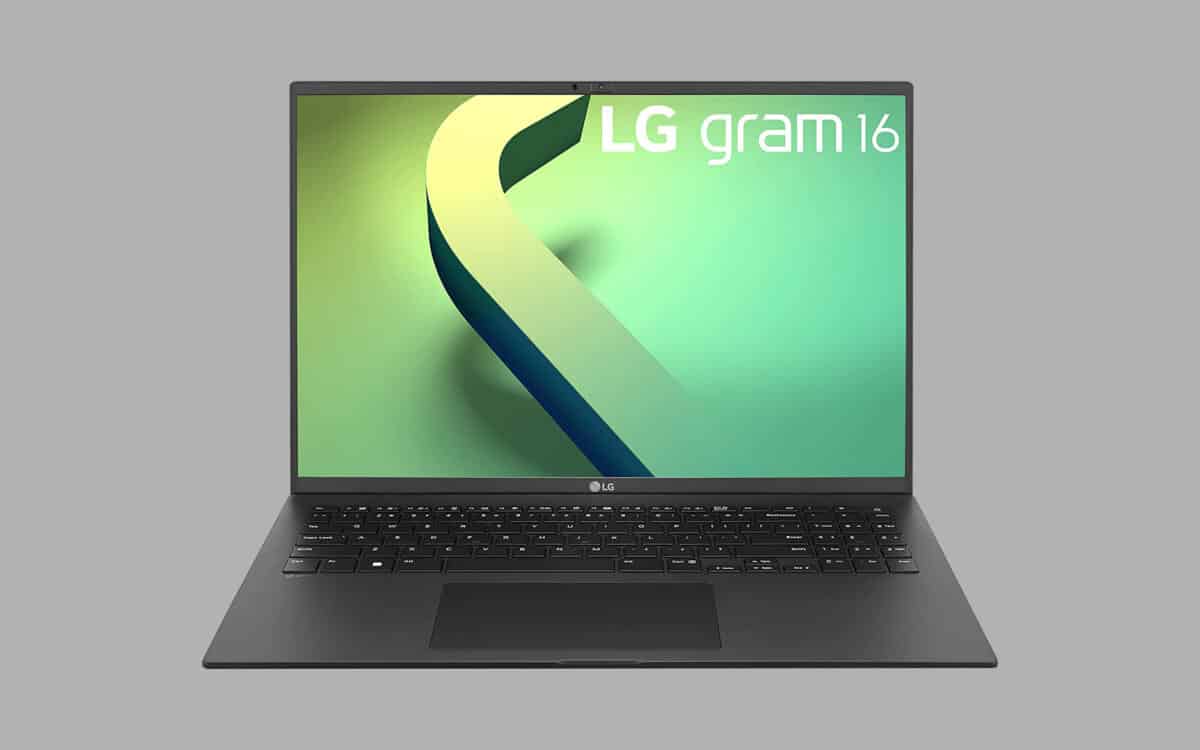 To round up our list of the best laptops for writers on a budget, let's look at the LG Gram 16. While this device is more expensive than many others on our list, you will get good value for money. The LG Gram 16 comes with a 16-inch screen, 16 GB of memory, and a 1 TB SSD.
When using this computer, you'll also benefit from multiple ports – including an HDMI port if you want to add an external monitor to work from. Moreover, you can enjoy a slick design – and a device that's easy to carry with you to work or wherever else you're going.
A quick glance at today's best deals!
Frequently asked questions
Are these laptops available outside the US?
Yes – you'll find many of these laptops outside the US. However, we can't say for sure if they'll be available in your country of residence – so you'll need to check that.
What should I consider when buying a laptop?
Some laptops might require you to buy extra pieces, such as SD card readers. Think about whether you need these, and do your research beforehand if you do.
What if I want to move my stuff from a different manufacturer?
In some cases, you might be able to move your stuff over via a cloud – mainly if you use the same operating software. Otherwise, the best choice is to use an external hard drive.
You'll find plenty of budget laptops as a writer
Determining the best laptops for writers on a budget depends on multiple factors.
Perhaps the most obvious one is that you need to think about the type of writing you do; a blogger's needs will likely differ from someone that does ad copywriting instead. You'll also need to think about how much money you're willing to spend, as your capacity will vary from others in this respect.
While compiling this list in search of the best laptop for writing, we thought about the things that would be important to you. You might, for example, only want to use macOS – whereas others might be more flexible. Draw a list of your non-negotiables and filter through these computers based on that.
Fabrik: A branding agency for our times.