Unfortunately, finding the right serif fonts for logo, print, or web design is often easier said than done. That's why it's so important to know where to start your search.
As you know, every brand asset you choose, from your company colors to your website design, says something about your company. Typography is no different. A serif font sends a specific message.
With a mix of professionalism and traditional elements serif fonts are often associated with intellectual publications and heritage.
Indeed, the best serif fonts balance contemporary elegance and tradition to create a brand essence too immediately grab attention.
Of course, there are hundreds of serif fonts out there. To help save you some of the time involved in searching through hundreds of options, we've put together this quick list featuring some of our favorites.
The best times to use serif fonts
Before we start exploring the top serif fonts, let's examine where and when you might use serif typography in your creative projects. Like most type, you can use serif fonts for logos, print, web pages, and in countless other environments.
The key to success is ensuring the font you pick both demonstrates brand personality and offers clarity.
Serif fonts are unique because they feature "serifs", these are essentially little feet appearing on certain letters, like the bottoms of P's, or on the sides of a capital T. Imagine Times New Roman, and you'll have a good idea of what a serif font looks like.
Professional designers usually adopt serif fonts in specific scenarios, such as: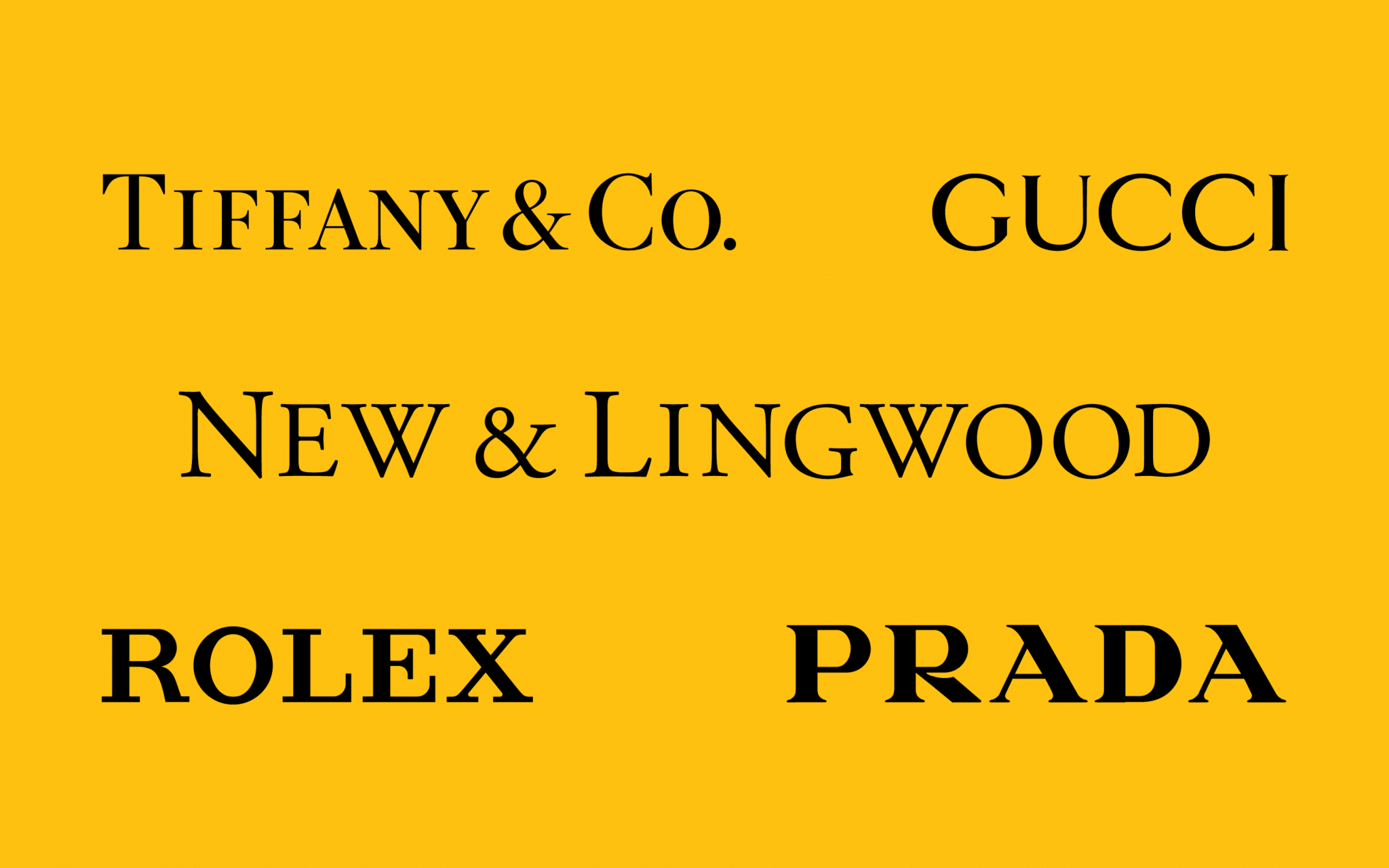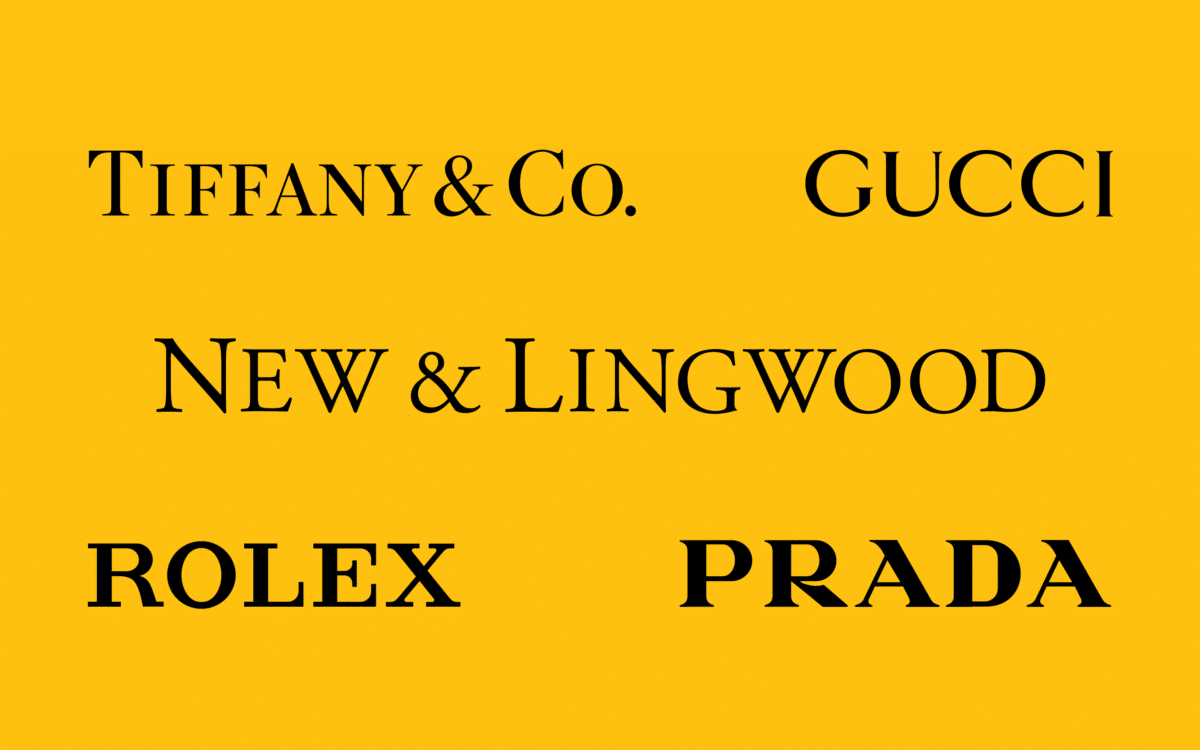 Logos
Using serif font for logos is an excellent way to convey a sense of history and authority. Although there are a lot of modern companies like Google and Walmart who have now moved away from serif fonts, many premium brands continue to use this typography, thanks to its heritage appeal.
In logo design, serif fonts work best when the type is clear, and easily legible. You'll use this kind of font to showcase authority. Time Magazine, for instance, is an excellent example of a company with a serif font logo.
Serif fonts convey class and quality too. Premium brands like Prada and Rolex use serif fonts to highlight their "designer" status. If you're designing a logo for a company selling more expensive products, serif font is a good choice.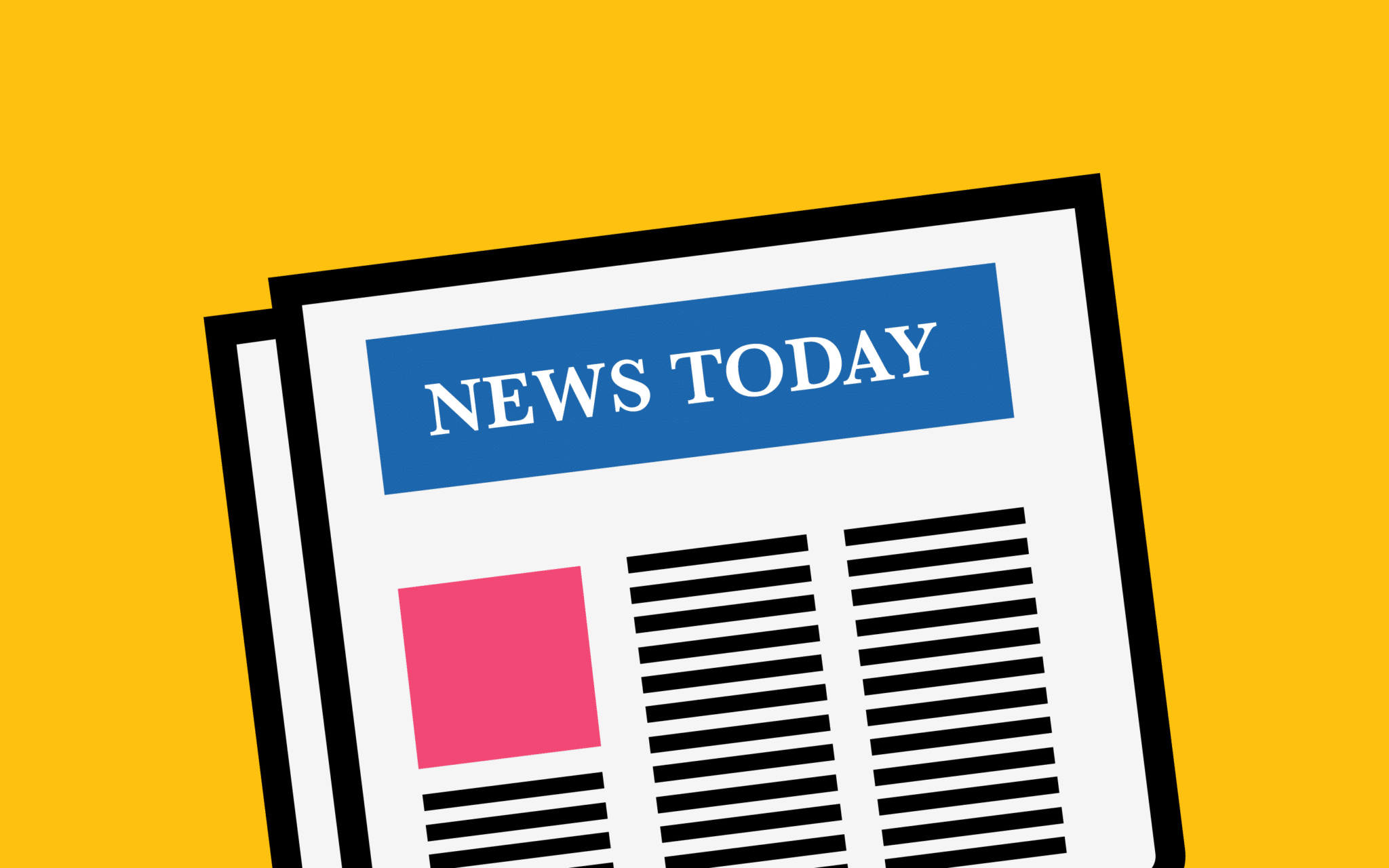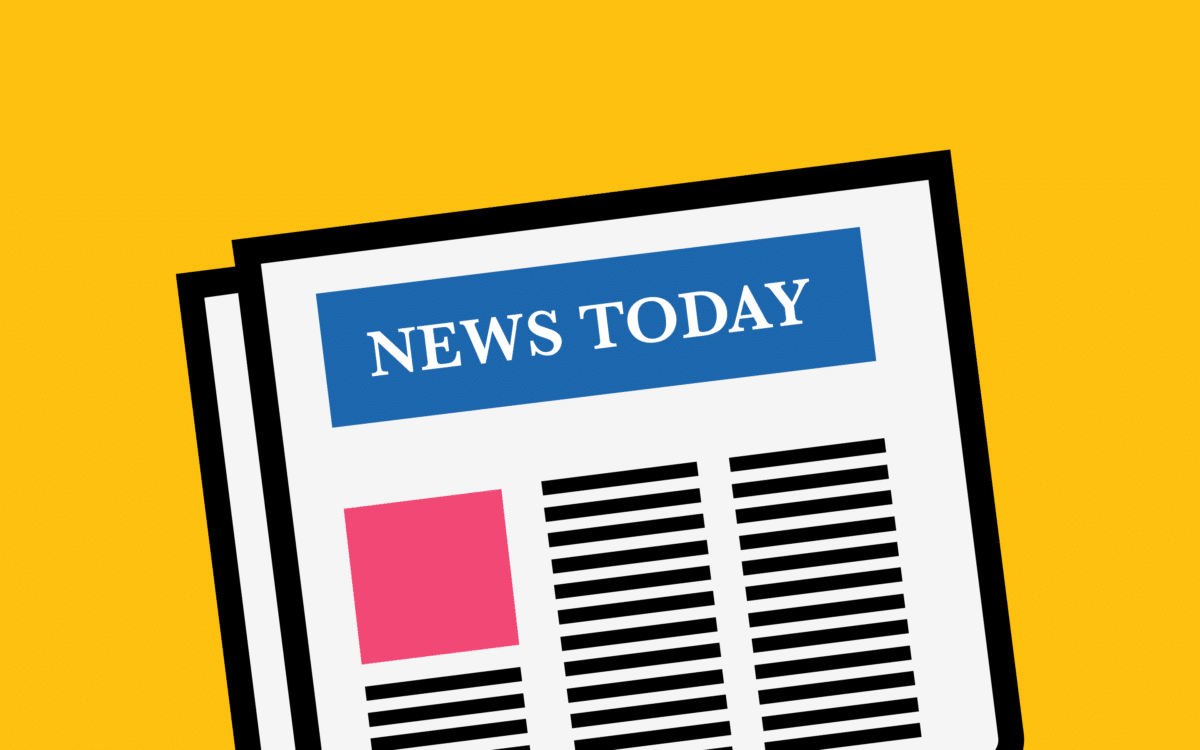 Print design
Serif fonts for print design are evident all over the world. Whenever you buy a newspaper from someone like the Washington Post, you'll see serif fonts in the body text, subheadings, and headings.
Once again, the idea here is to convey quality and class. Newspaper manufacturers need to earn the trust of their readers, and their font helps them do this.
It's also quite common to see serif font on printed letters and publications created by high-end companies. If you send letters to your customers regularly, or print brochures showcasing your services, you may use serif fonts.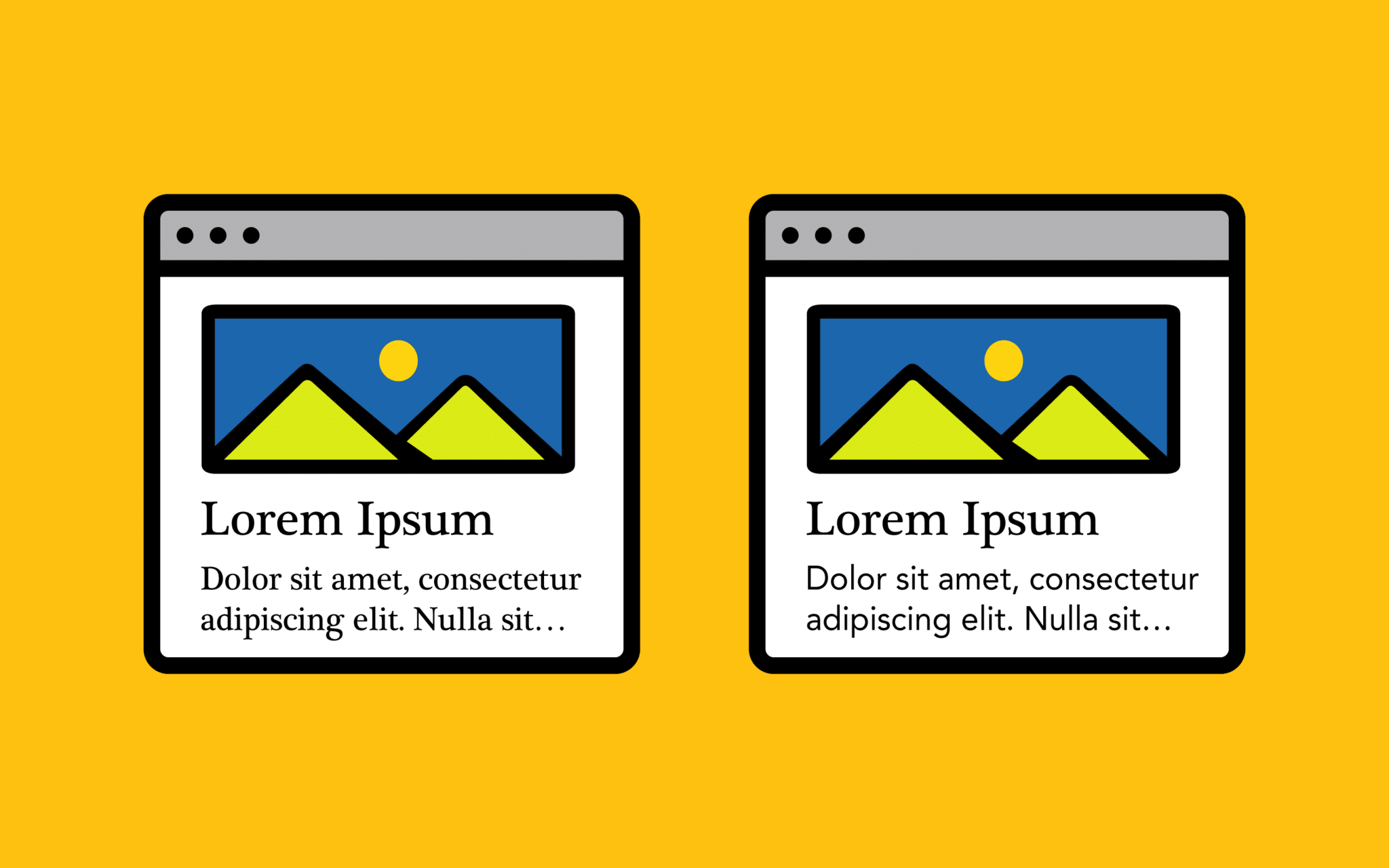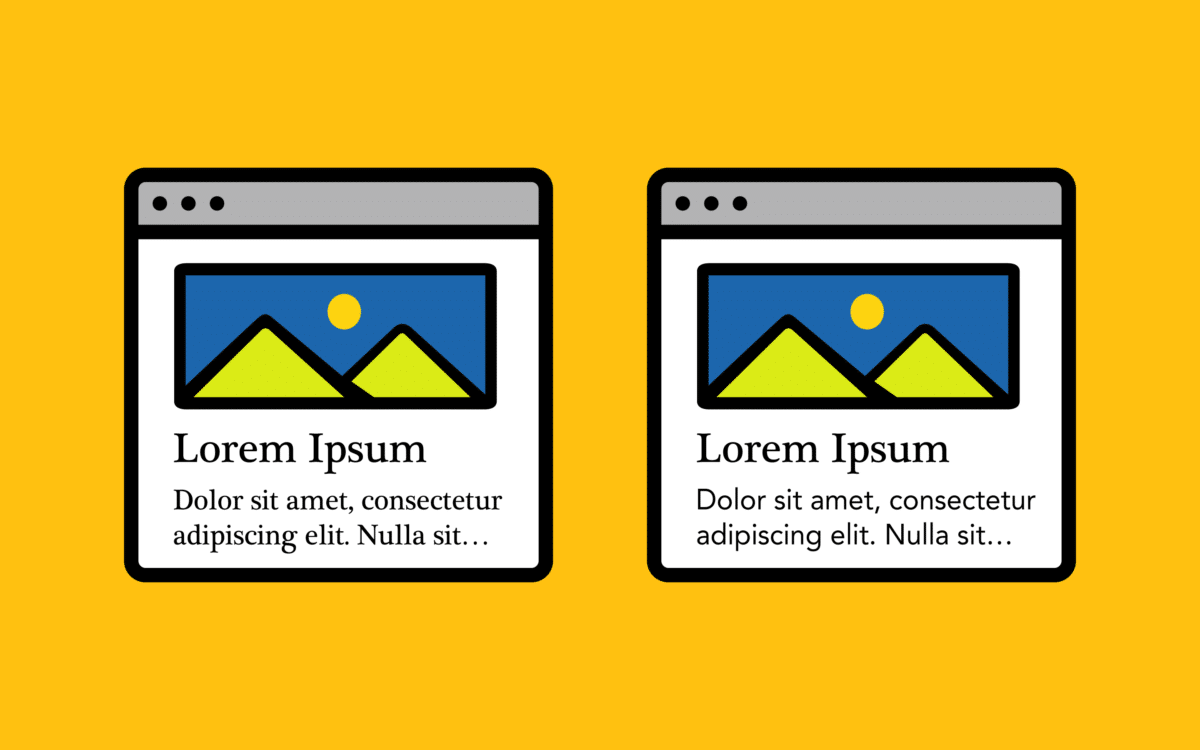 Pairings
Most companies use more than one kind of font.
On your website, for instance, you might have serif font for headlines and subheadings, but stick to a more modern, sans serif font for the central copy.
Too much serif on a single page can seem a little overwhelming. However, in pairings, sans-serif and serif combinations instantly draw the eye down the page and show customers where to focus their attention.
Some designers even use serif fonts with other typography in logos, to create a more balanced and modern look.
The 15 best serif fonts
Now we're ready to explore some of the best serif fonts on the market. We've chosen these fonts not just for their unique professional appeal, but for their legibility in a range of environments.
1. Macklin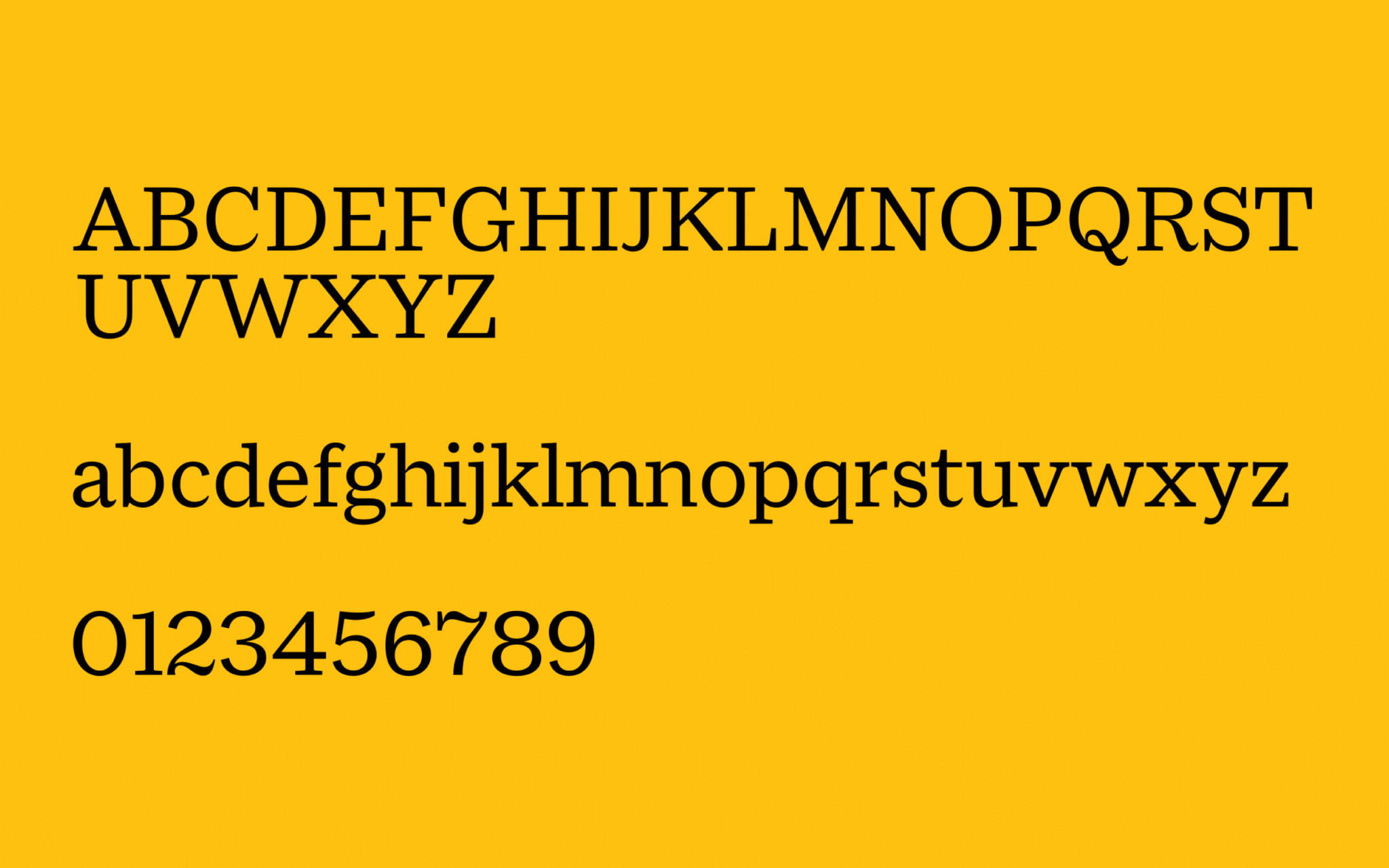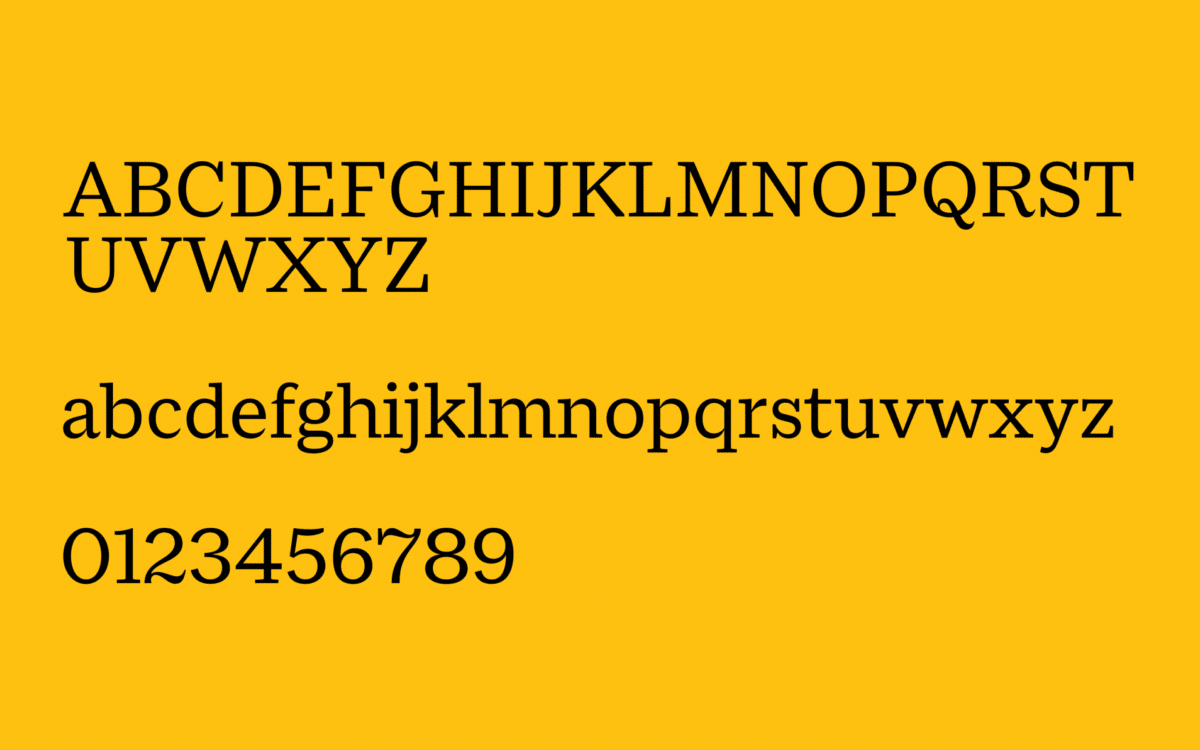 Created by Monotype and Malou Verlomme, Macklin is an elegant "superfamily" font which combines multiple popular styles into a unique typography experience.
There's a sans-serif version of this font, but for now, we're focusing on the "display" serif font, which makes a bold impact through slim curves matched with thicker lines.
According to Monotype, the concept for Macklin came from the beginning of the 19th century, in Britain and Europe.
The work of Vincent Figgins inspired this typography, which was based around an intense period of social evolution, when many manufacturers were just starting to replace traditional calligraphy with more bold slabs and serifs.
2. Cinzel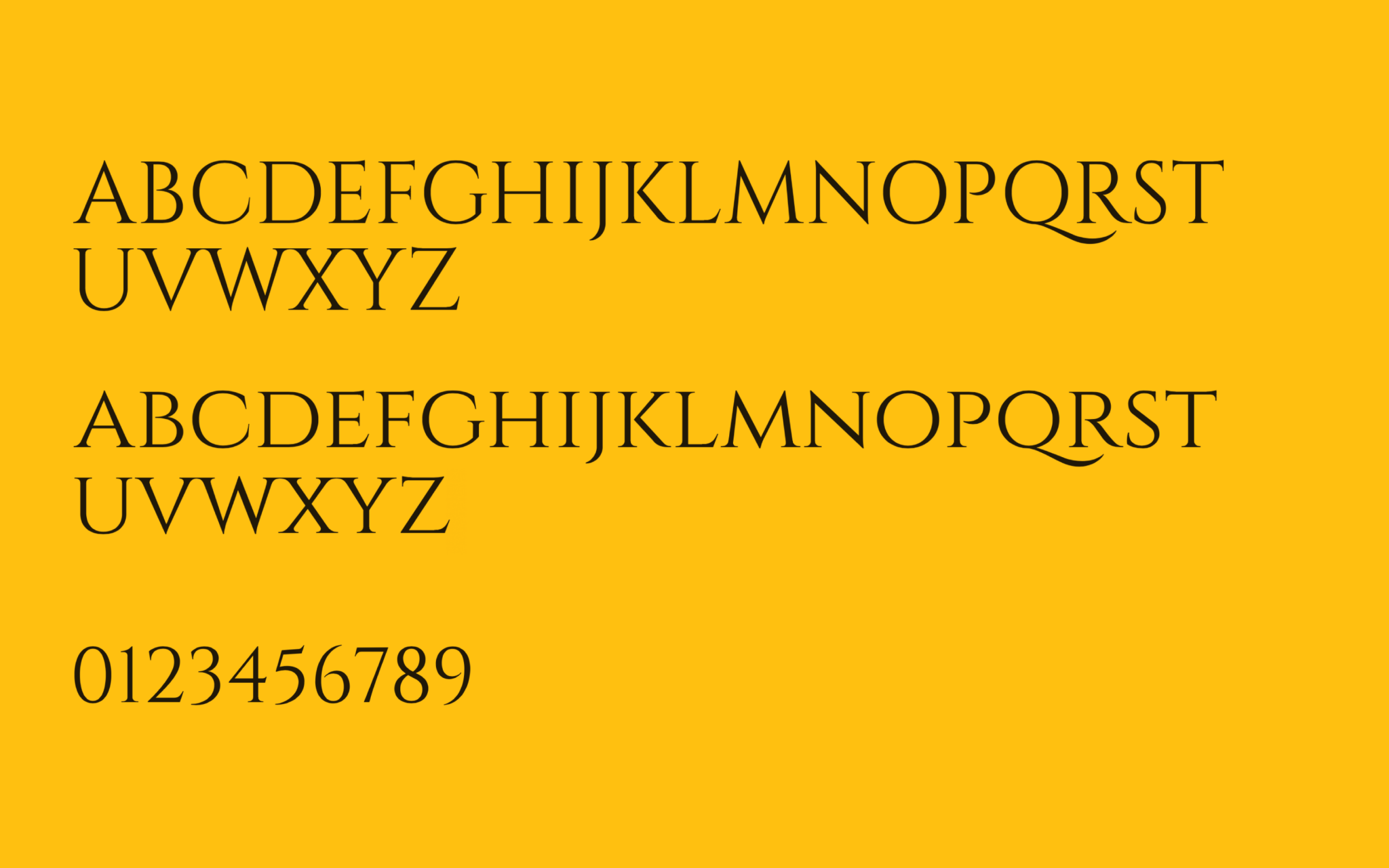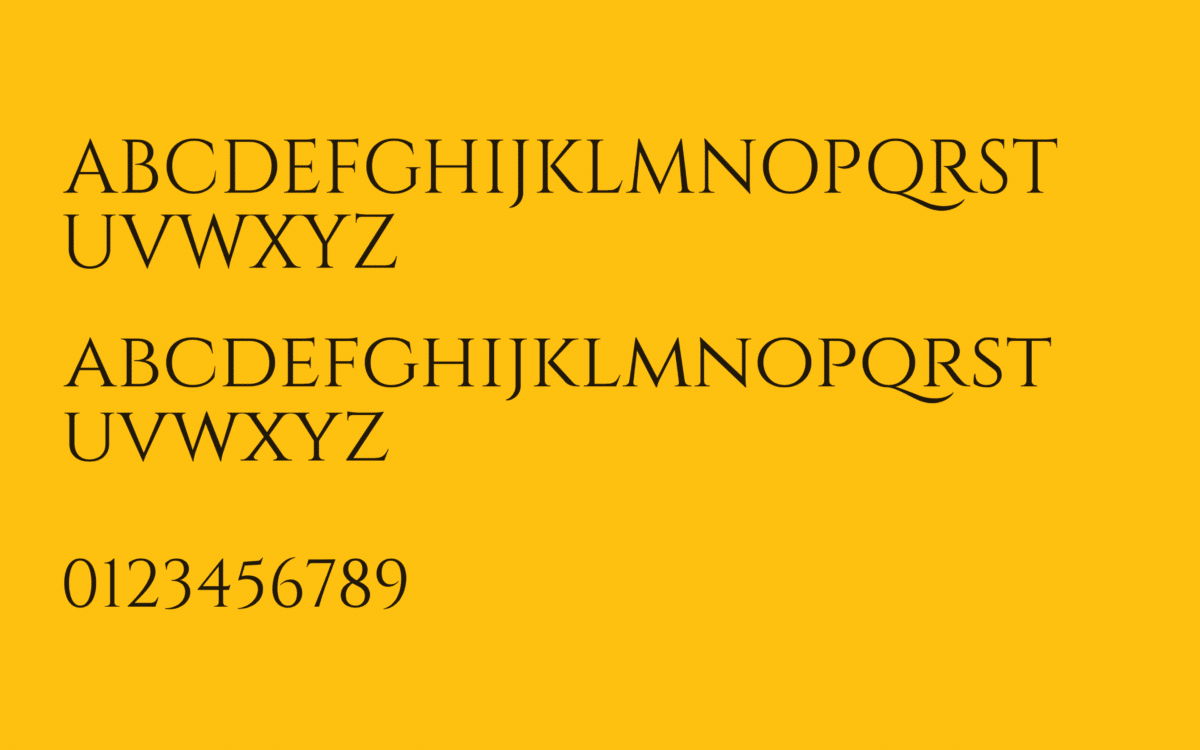 Available on design resource websites like Canva, and compatible with Google fonts, for digital legibility, Cinzel is an excellent serif font. Cinzel is defined by its sharp components, featuring extremely thin lines and pointed serifs.
The Cinzel typeface was created by Natanael Gama, who began experimenting with fonts at an early age, and also created the popular Exo font. Cinzel is inspired by first century Roman inscriptions, which may be why it has a slight similarity to the Times New Roman family.
Although this font brings a lot of history to any project, it also merges the heritage of the Latin alphabet with a more contemporary feel.
3. Quincy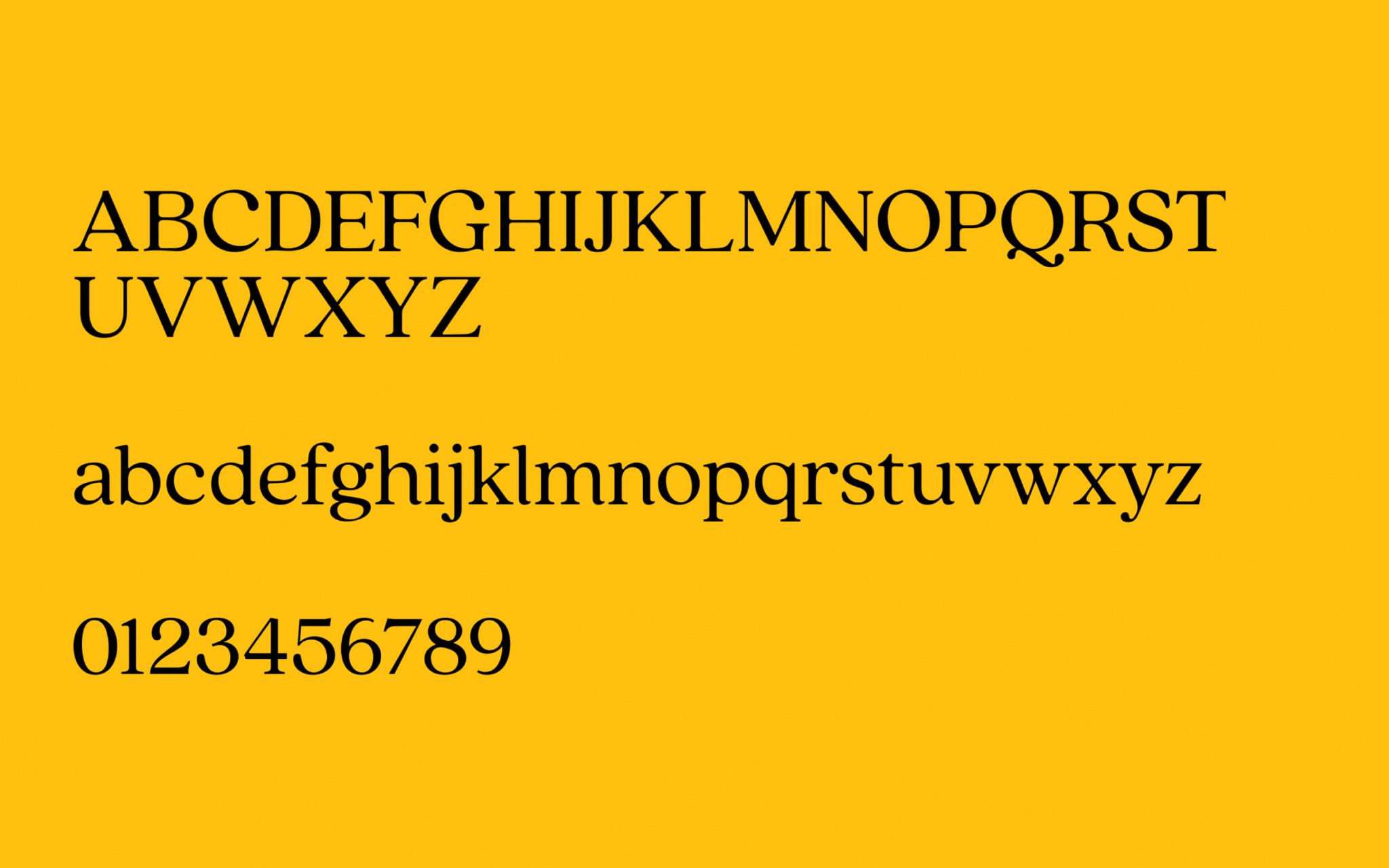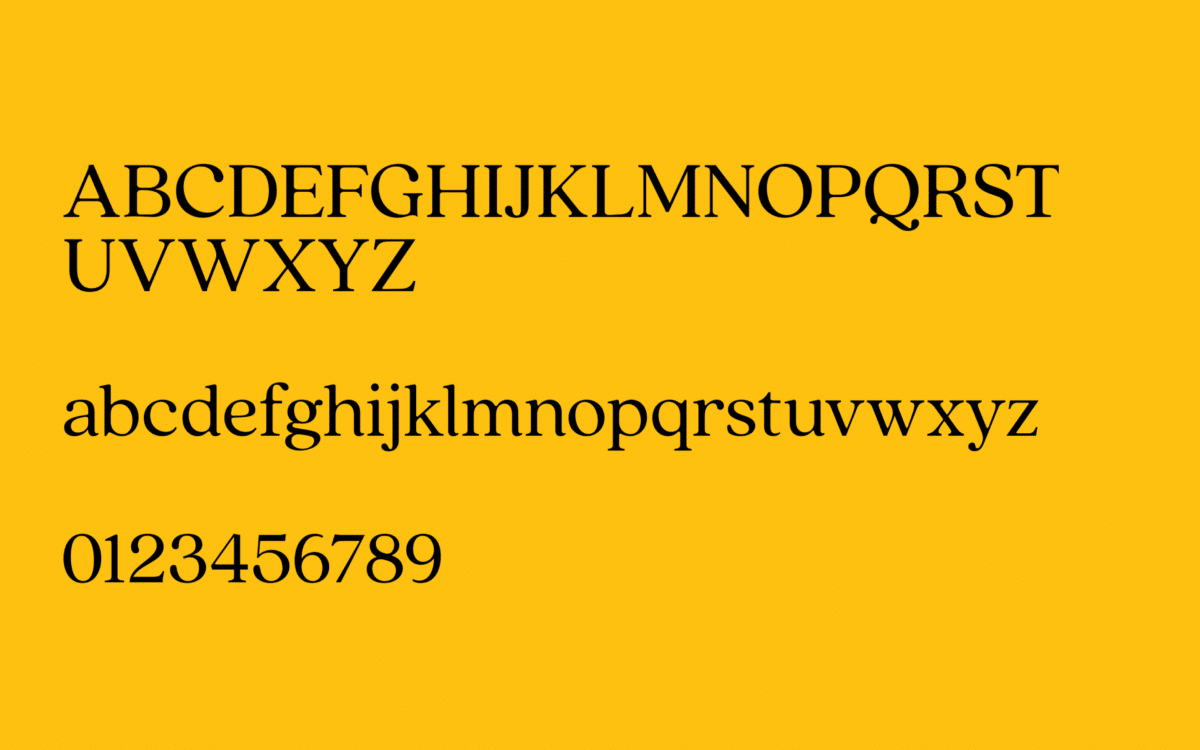 Quincy is one of the best serif fonts available if you're looking for something a little different to the norm. Unlike most serif fonts, Quincy has a softer feel to it. The serifs are more curved and playful, which makes the typography feel extremely modern.
The warm letterforms and unique contrast of Quincy gives text a smoother motion, ideal for creating a sense of flow in things like logo design. The serif flourishes on this font almost have a human touch to them, while the bolder version of the type makes a huge impact.
Available in a range of weights and italics, Quincy is a playful and appealing serif font, which removes some of the more "old fashioned" elements of its alternatives.
4. Vintage Stylist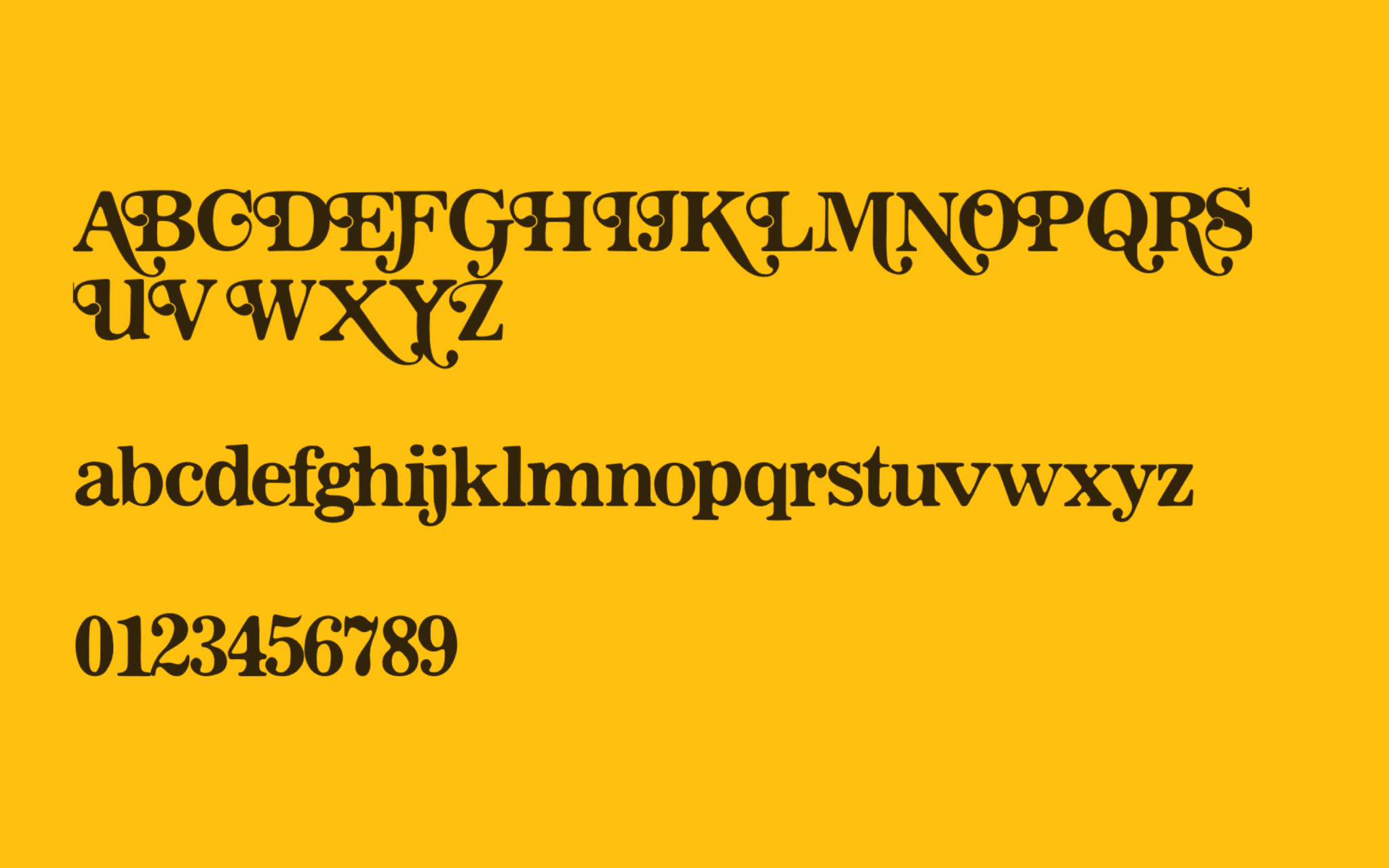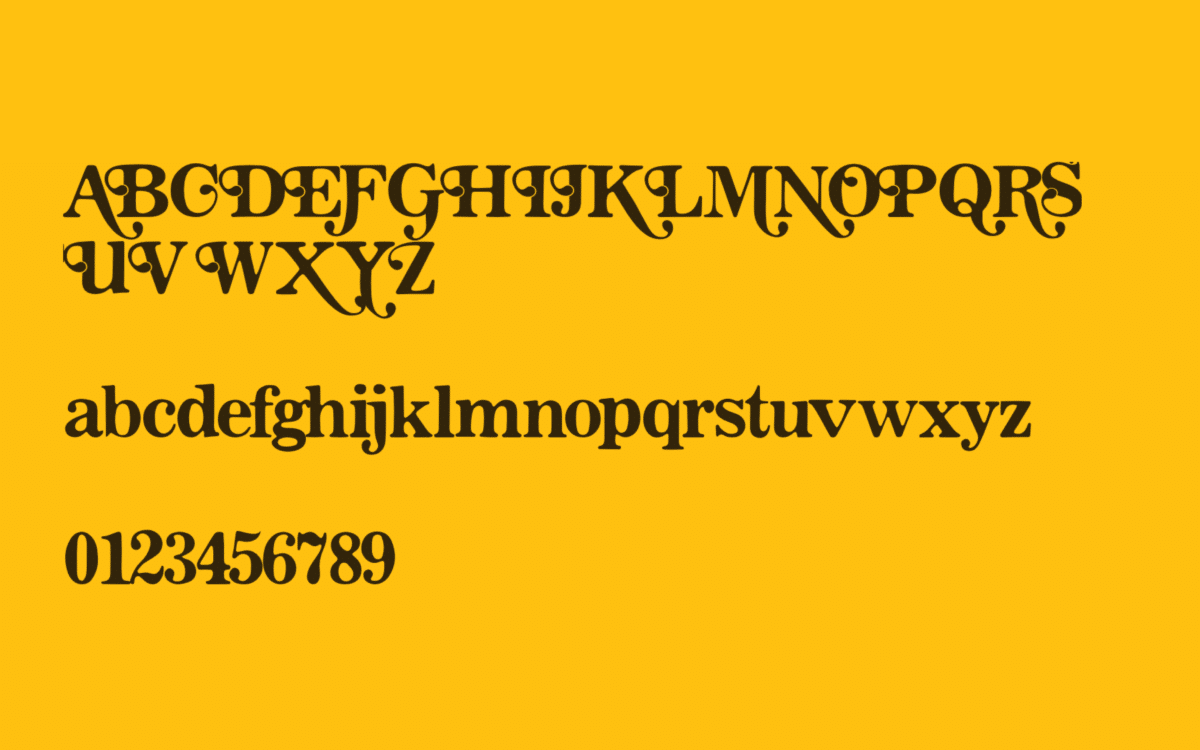 Available from Design Cuts, the Vintage Stylist font is ideal for anyone who wants to create a more "retro" vibe for their brand. As standard, serif fonts generally feel a lot more traditional than their sans-serif counterparts.
This vintage font aims to build on the sense of nostalgia, with lots of flares in the serif feet resembling calligraphy.
Vintage stylist is a unique serif font combining a huge selection of ligatures and alternates for stunning quotes, logos, headlines, and more. This would be a beautiful serif font choice for someone designing Instagram quote content, or headlines for a fashion store.
The Vintage Stylist font on Design Cuts also comes with a range of flower illustrations in the pack for designers to experiment with.
5. Plantin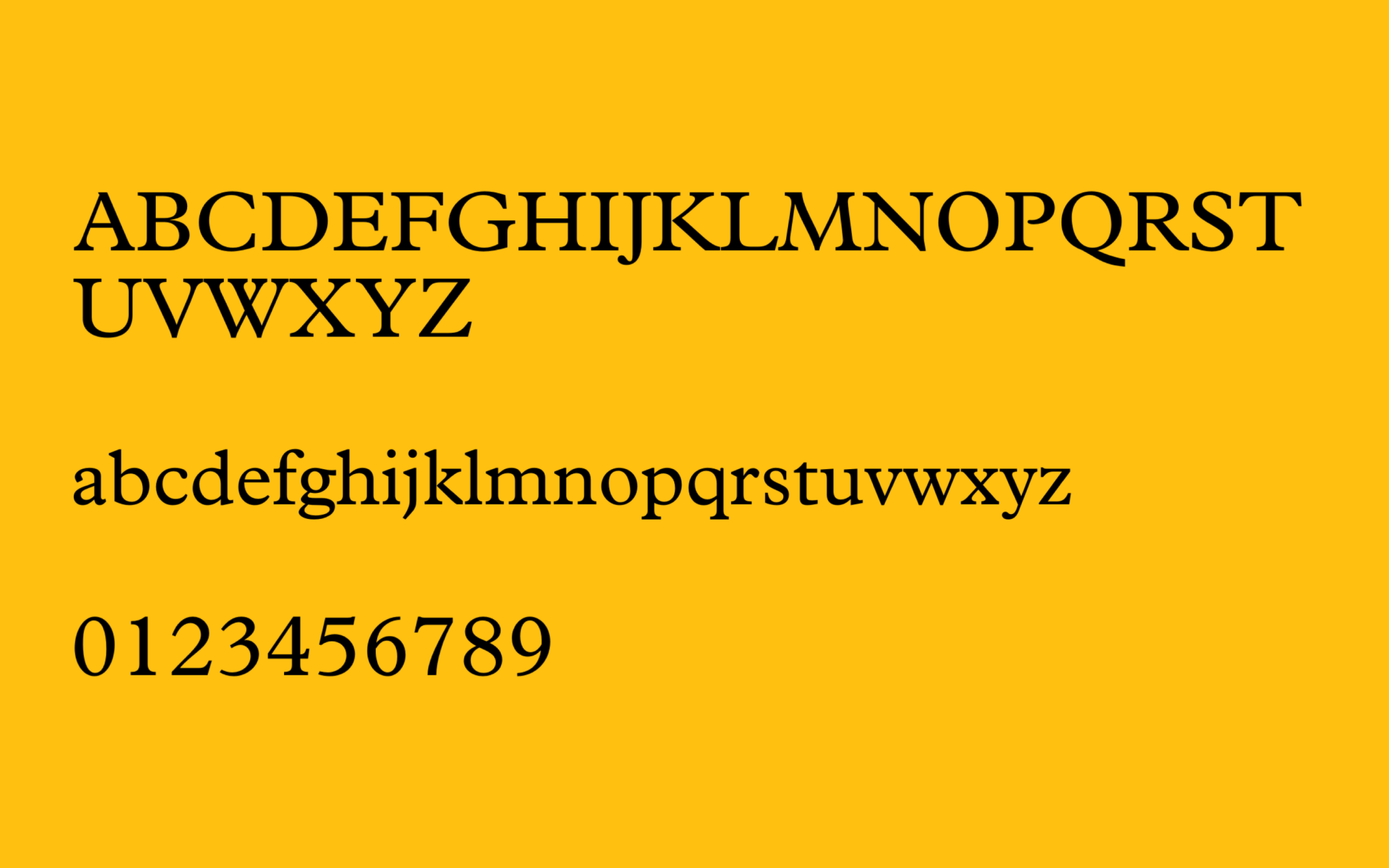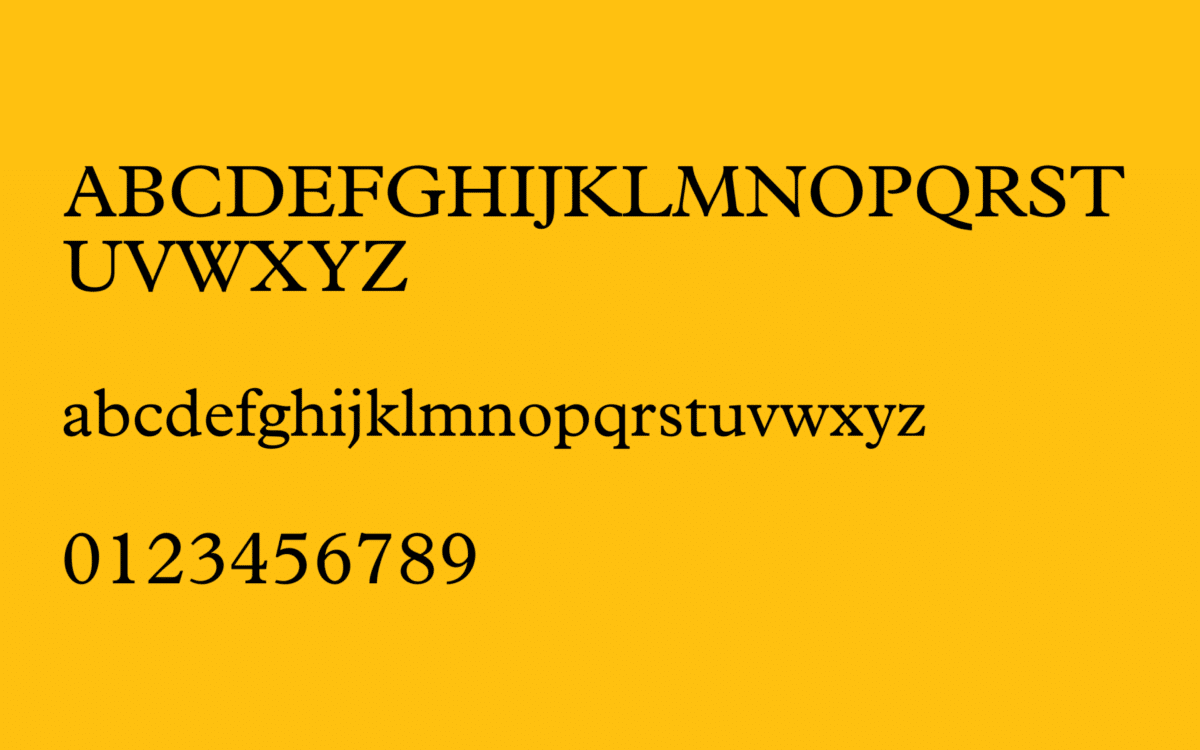 Another of the best serif fonts for those who want to combine history with a modern flare, Plantin was first designed in 1913. Created by Frank Hinman Pierpont and published by Monotype, the typography has stood the test of time.
This font was inspired by Christophe Plantin, who was born in France in 1520. Plantin started printing books in 1555, and the typefaces he used inspired many future typographic developments, particularly in the serif world.
Plantin was originally used for mechanical typesetting within international publishing markets.
If you love the Times New Roman font, you're sure to appreciate Plantin. In fact, many experts agree this font is what inspired the Times New Roman design, as well as Garamond. Plantin is easy to read, and wonderfully elegant.
6. Respace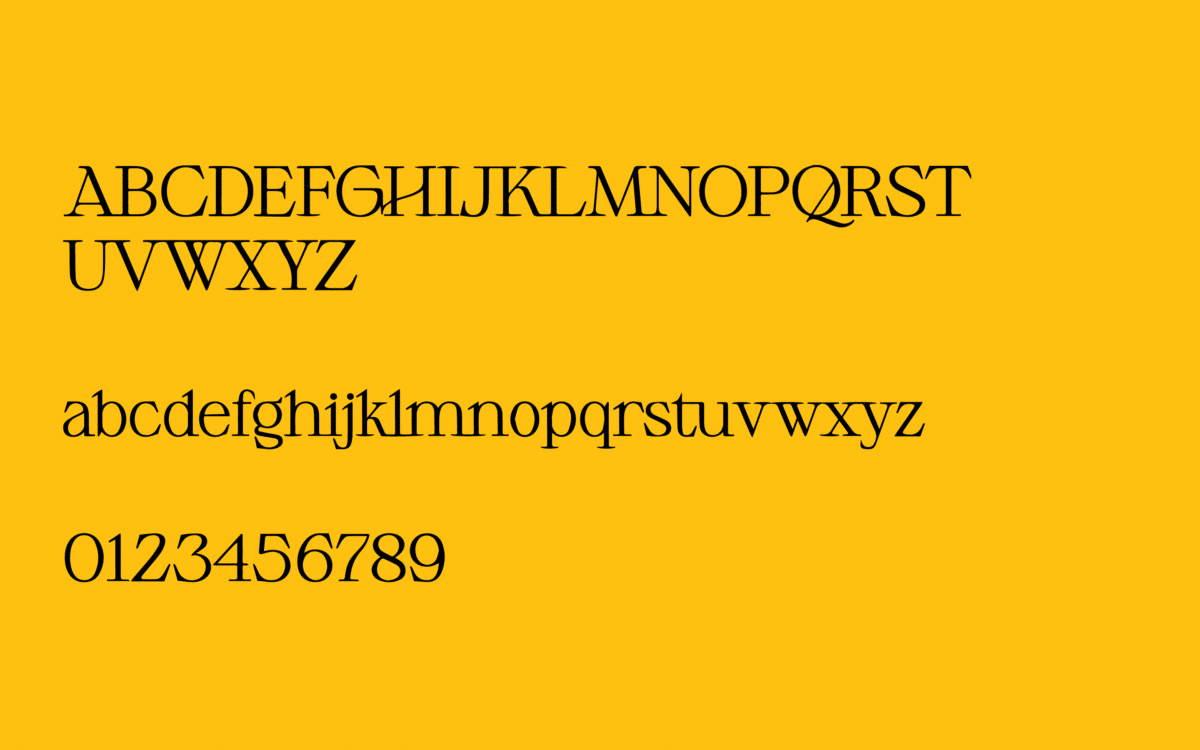 Respace is the kind of serif font you might expect to see on the front of a novel. Beautifully designed to deliver high contrast and modern edges, this unique font immediately grabs attention. Compared to other serif font choices, Respace can seem a little geometric, with a lot of harsh edges.
The font idea comes from a host of inspiration points, from vintage and classic designs to the modern typography era. This font is likely to work well for companies in search of a modern, understated and highly sophisticated look.
There's a multitude of options for changing ligatures and styles, so you can adapt the font to match your magazine design, publication, branding, logo design, posts, and headlines. There are also beautiful flourishes to explore on some of the capital letter characters.
7. Recoleta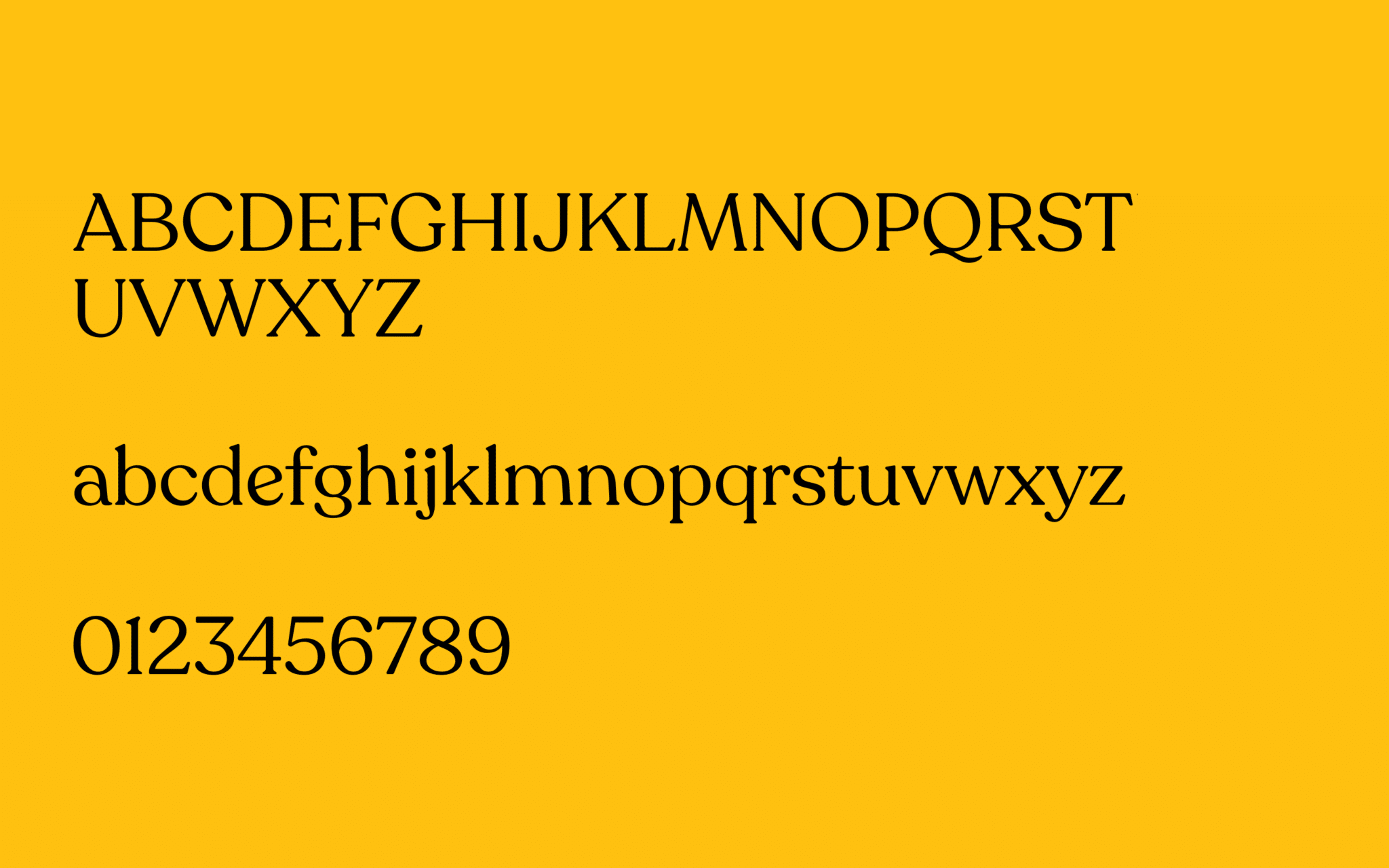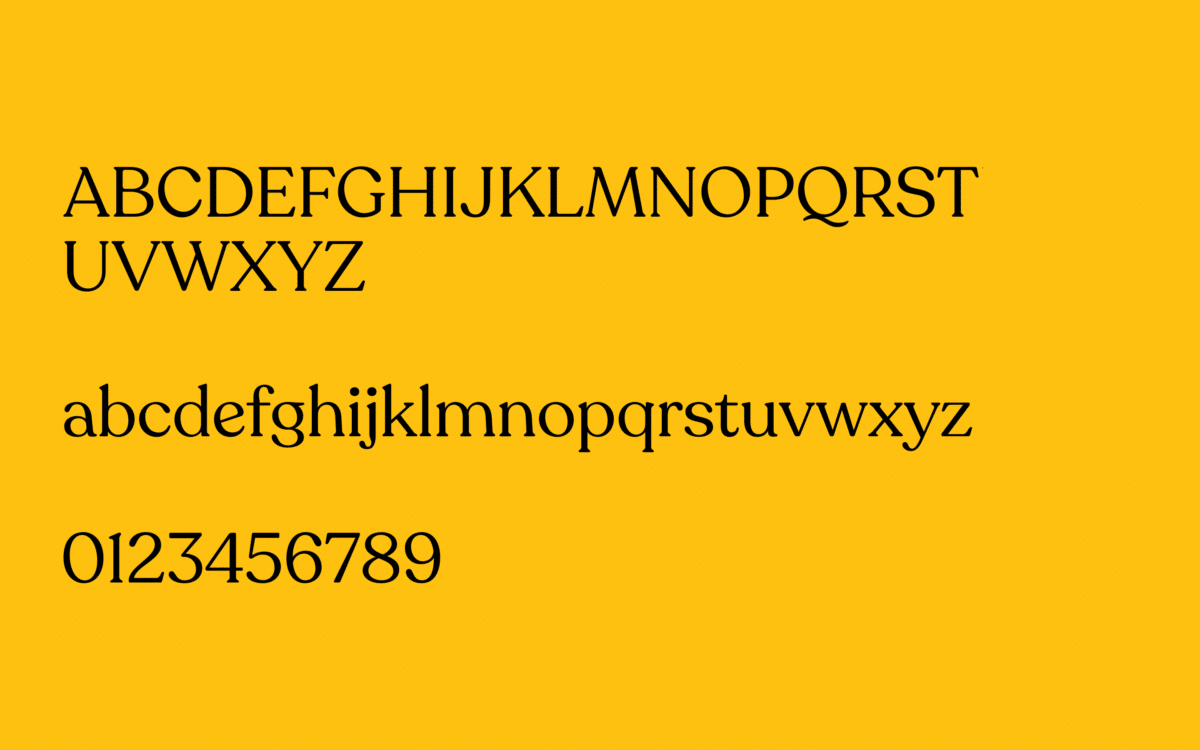 Wonderfully bold and eye-catching, Recoleta was designed by Jorge Cisterna, with 15 styles to choose from. It's clear this serif font took a lot of inspiration from different backgrounds.
Funky 1970s typefaces seem to shine through in some of the softer shapes, and there are various fluid lines that seem to come from a more hand-drawn background.
Recoleta combines smooth and modern flavors with a respect for the past and the serif fonts we've come to know and love. The lighter weights of this font type are ideal for smaller text sizes, because they maintain their legibility at any size.
The bolder and heavier font types in the Recoleta collection will also stand out as high-impact headlines, particularly when you consider the various stylistic alternates for capital letters.
8. Palatino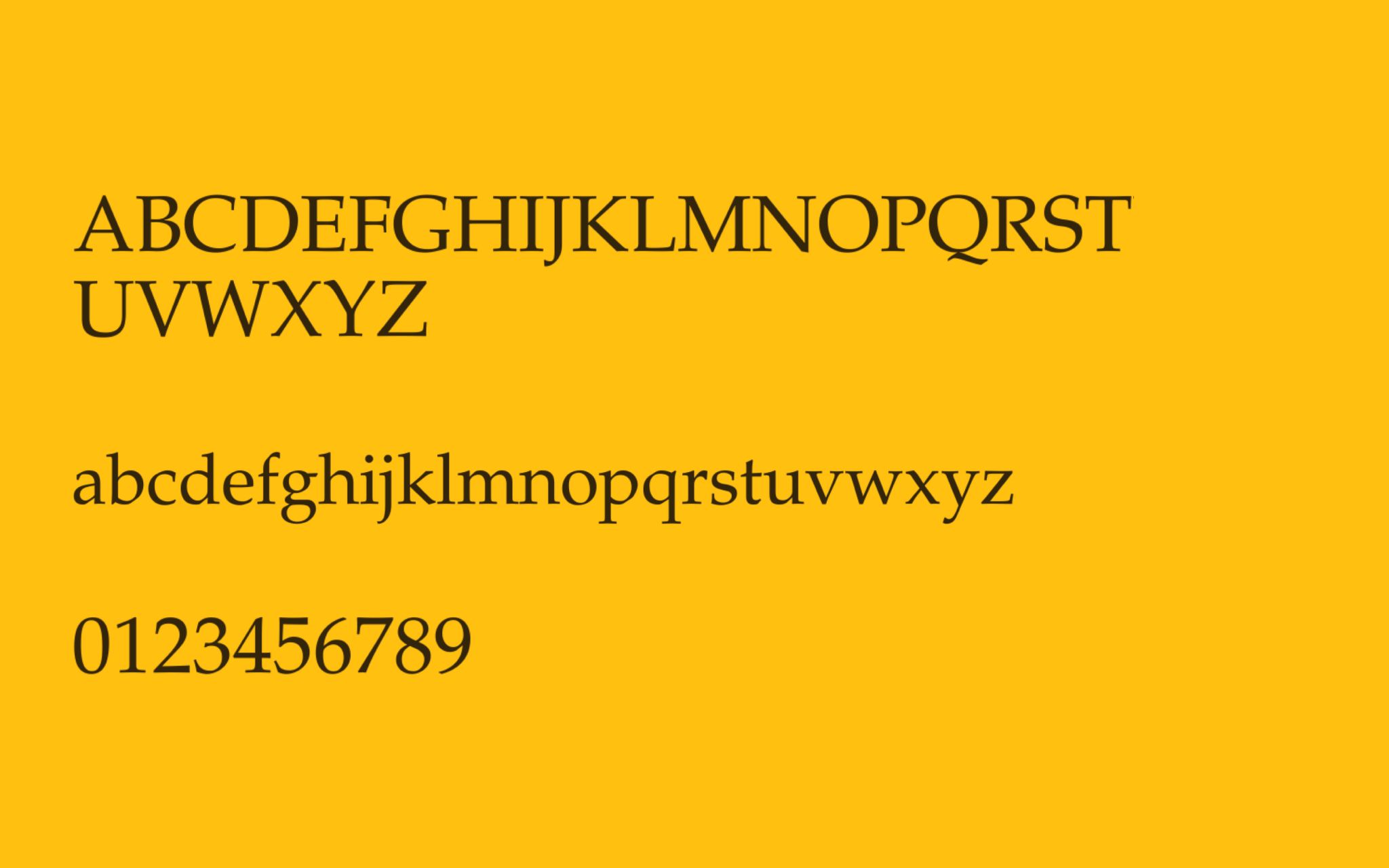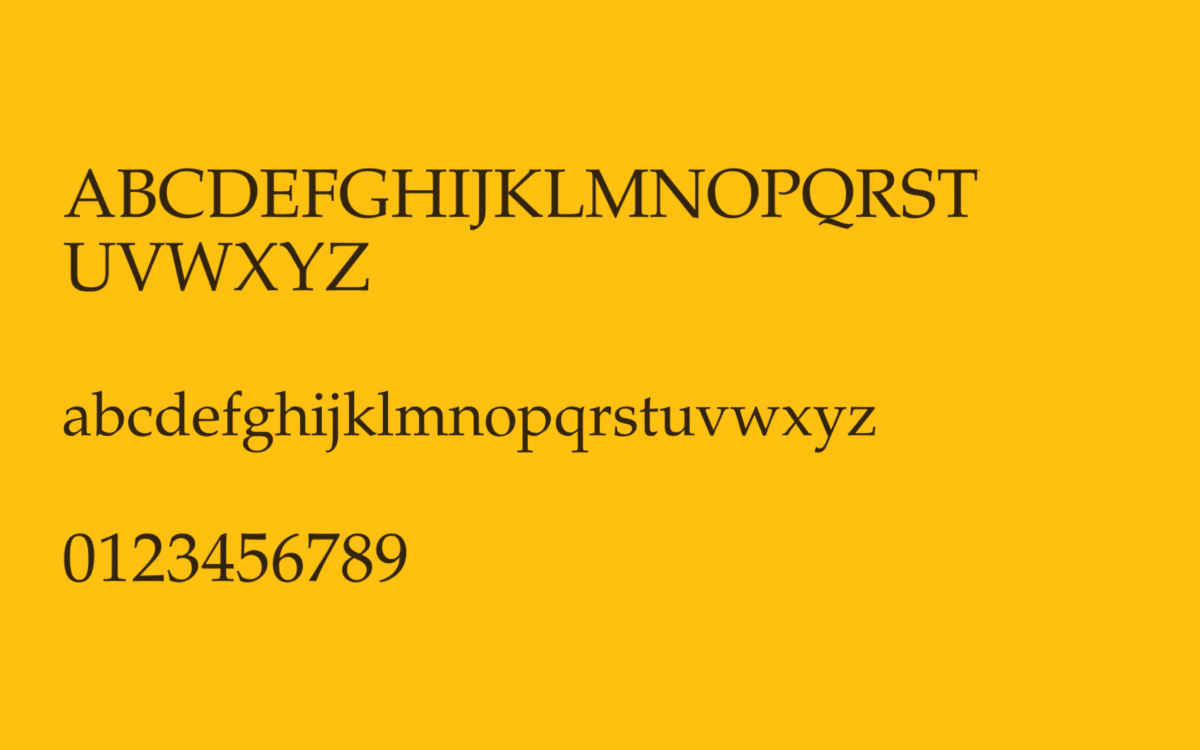 Designed to celebrate the classic serif fonts that transformed the typography world forever, Palatino is brimming with class. From the Linotype foundry, Palatino came from the mind of Herman Zapf.
Although Zapf has created many great fonts over the years, Palatino is probably one of the most popular works he has to offer.
In 1950, the font was punch cut into metal by the D. Stempel AG type foundry in Germany and adapted for linotype machine printing. Zapf was careful to optimize the Palatino typeface to ensure it's legible on any background, even the post-war period paper of the time.
If you're familiar with the font already, then you're probably aware this typeface was based on classical Italian Renaissance-style formats. The product has also emerged as a classic in its own right, becoming popular among many graphic designers.
9. Bodoni bold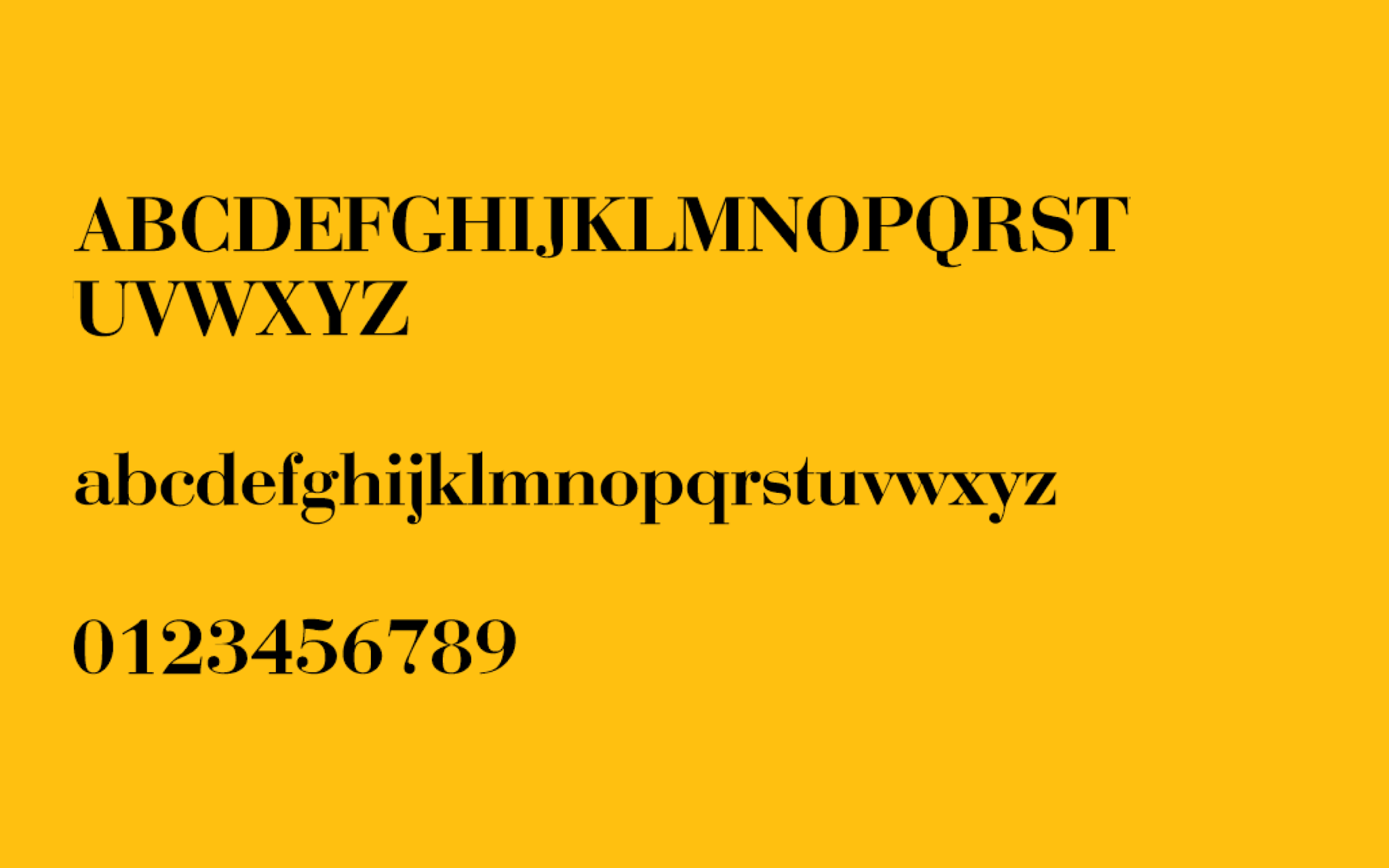 Appearing in a range of Canva templates, Bodoni bold is a beautiful and well-known serif type font has been the source of many interpretations over the years. Countless design houses have built on this font to recreate the original works of people like Giambattista Bodoni.
The original font was considered "transitional" according to experts. Bodoni was already a prolific typography artist by the time he created this font, with work highly influenced by John Baskerville. This bold font is easy to recognise with the hook in the J and the central Q tail.
Bodoni bold comes with a variety of italic and bold versions to use for your headings and logo designs. Monotype also created new versions in the early 90s, to give designers even more versatility to work with.
10. Noir et Blanc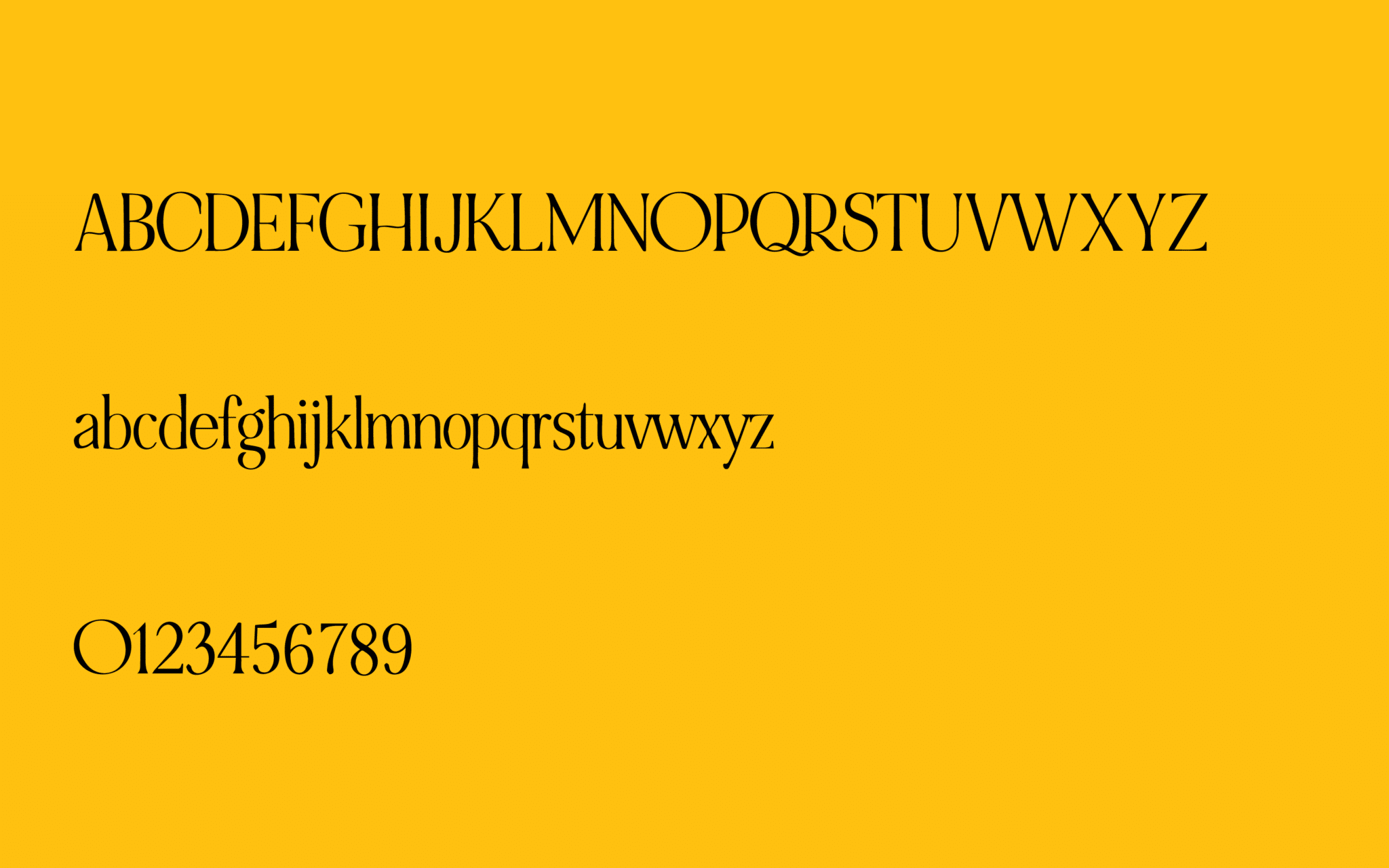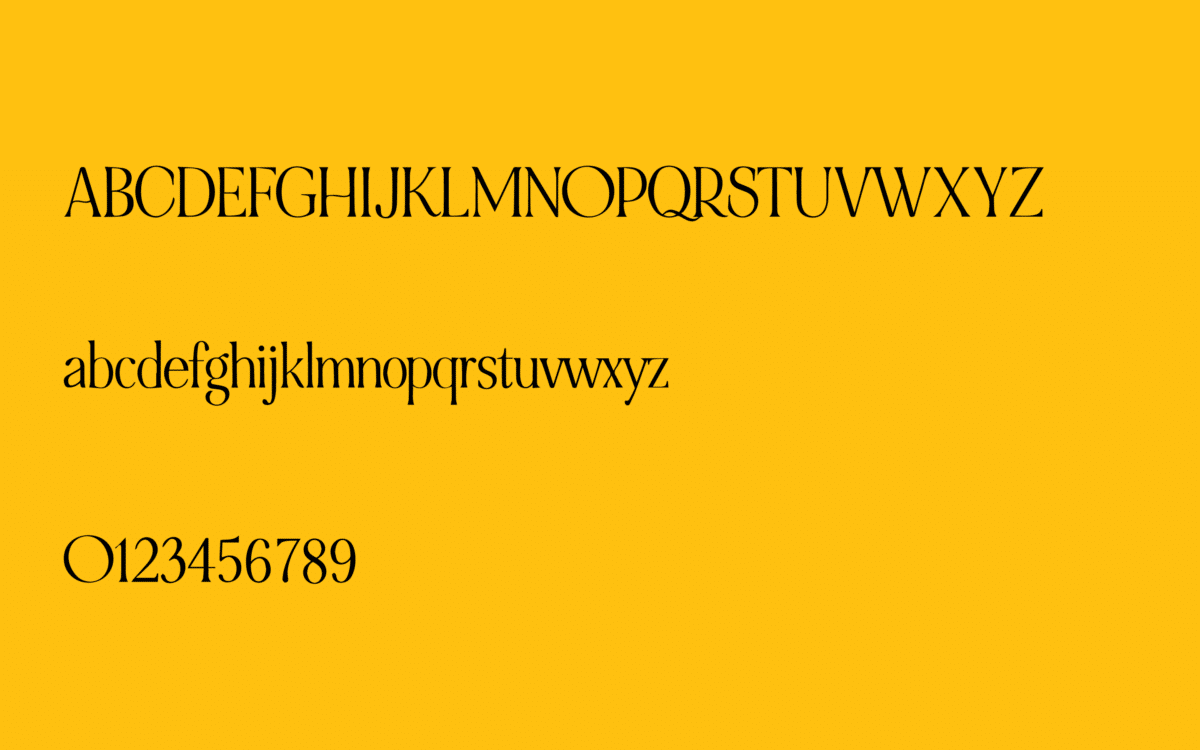 This serif font might remind you of some of the typography you've seen for high-class designer brands like Chanel. The design is bold and eye-catching, with beautiful ligatures and alternatives to explore.
Noir et Blanc is a stylish serif font all about drama and impact.
Though quite new, this design has a lot of appeal for everything from business cards to website designs. The serif font combines stark contrasts between the voluptuous uppercase letters, and sleeker lowercase options.
If you're looking for something a little different, Noir et Blanc is still a rising star in the typographic world, meaning it's less likely to be evident in a lot of pre-existing designs. With bonus ligatures to explore, and 3 weight types, you can really get creative with this type.
11. Caston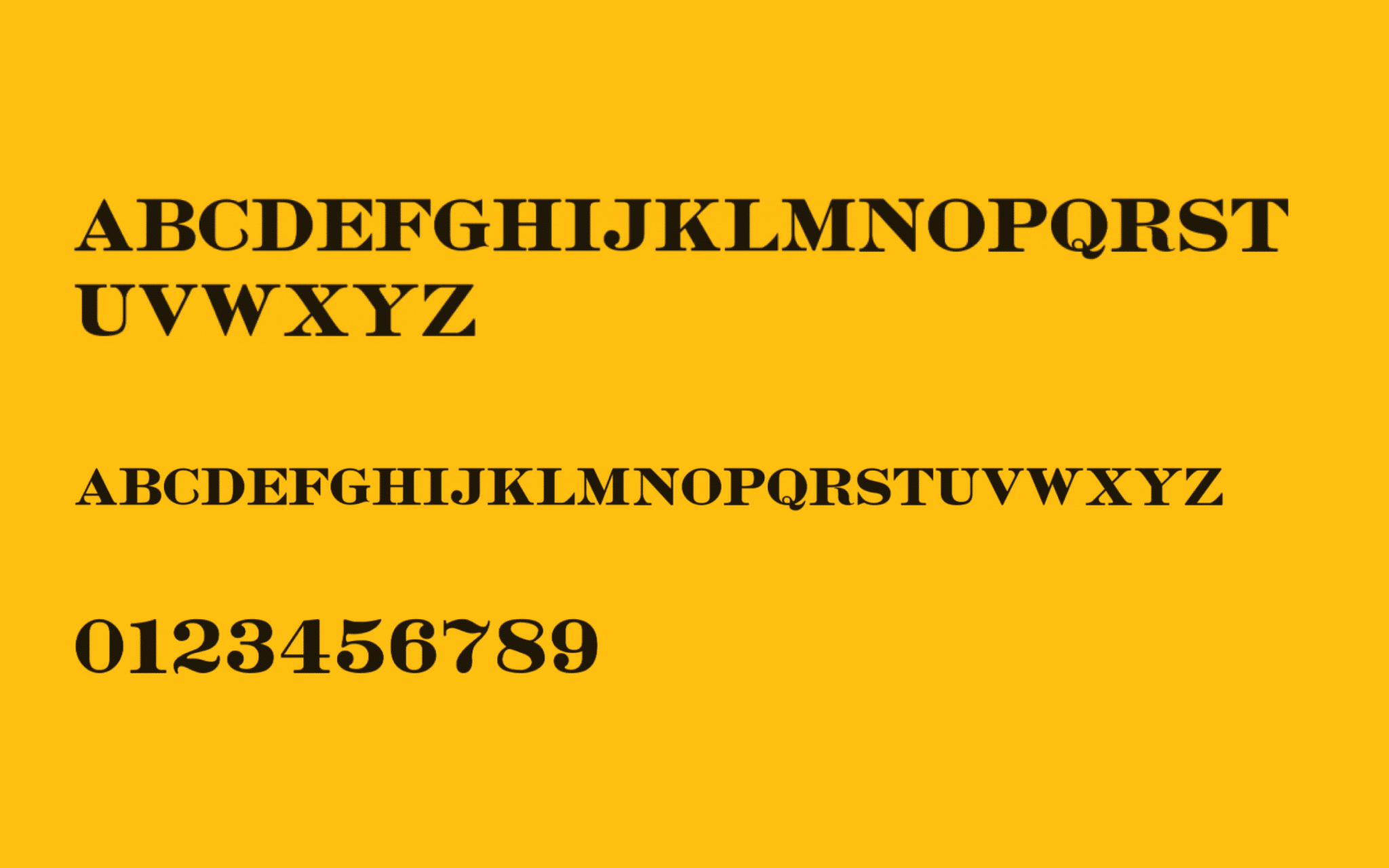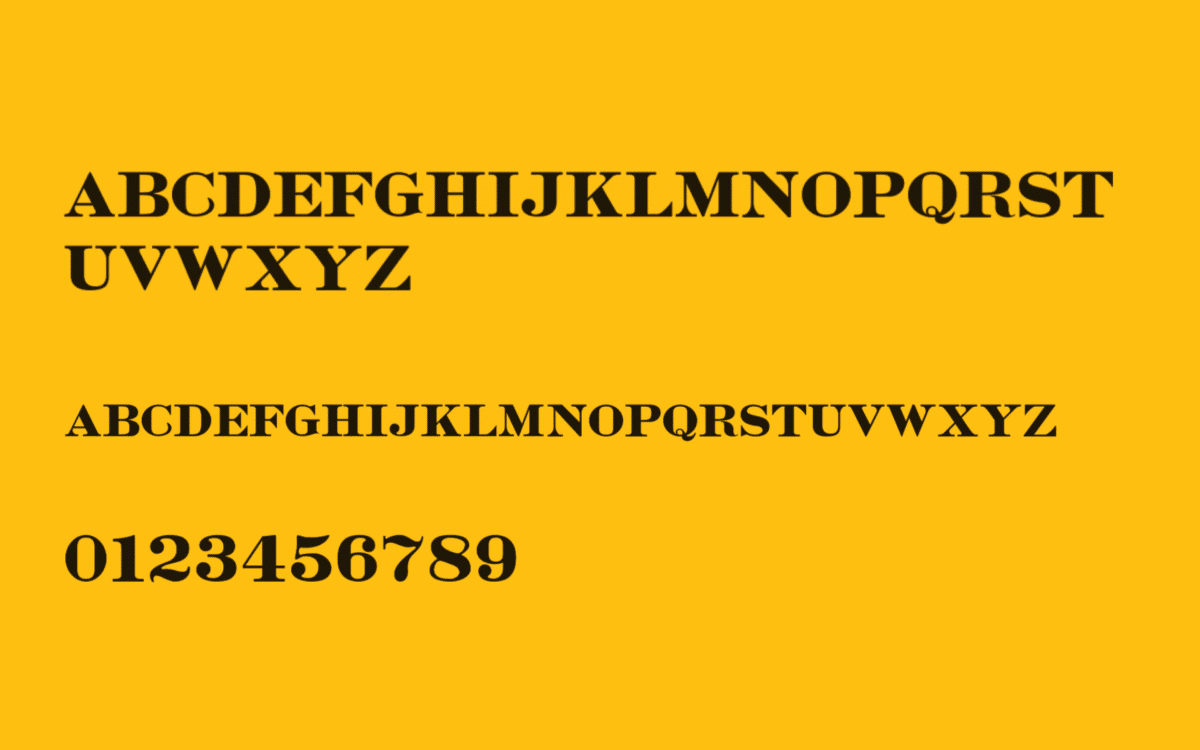 Based on the Morris Fuller Benton modified litho, Caston is one of the best serif fonts for headers, logos, and making an impact. The font was initially issued by the Inland Type Foundry at the beginning of the century (1907).
Later, the creation was modified by the American Type Founders, creating slightly more legibility.
There are very few digital descendants of this font in the modern world, so it's a great choice for a brand looking for a way to convey heritage. The vintage style conveys feelings of authenticity and hand-crafted quality.
Caston also comes with access to various vintage brushes if you download it from the Design Cuts website.
Perfect for those who want a blast from the past for their next design, Caston will demonstrate the years of expertise that went into building a brand.
12. FF Scala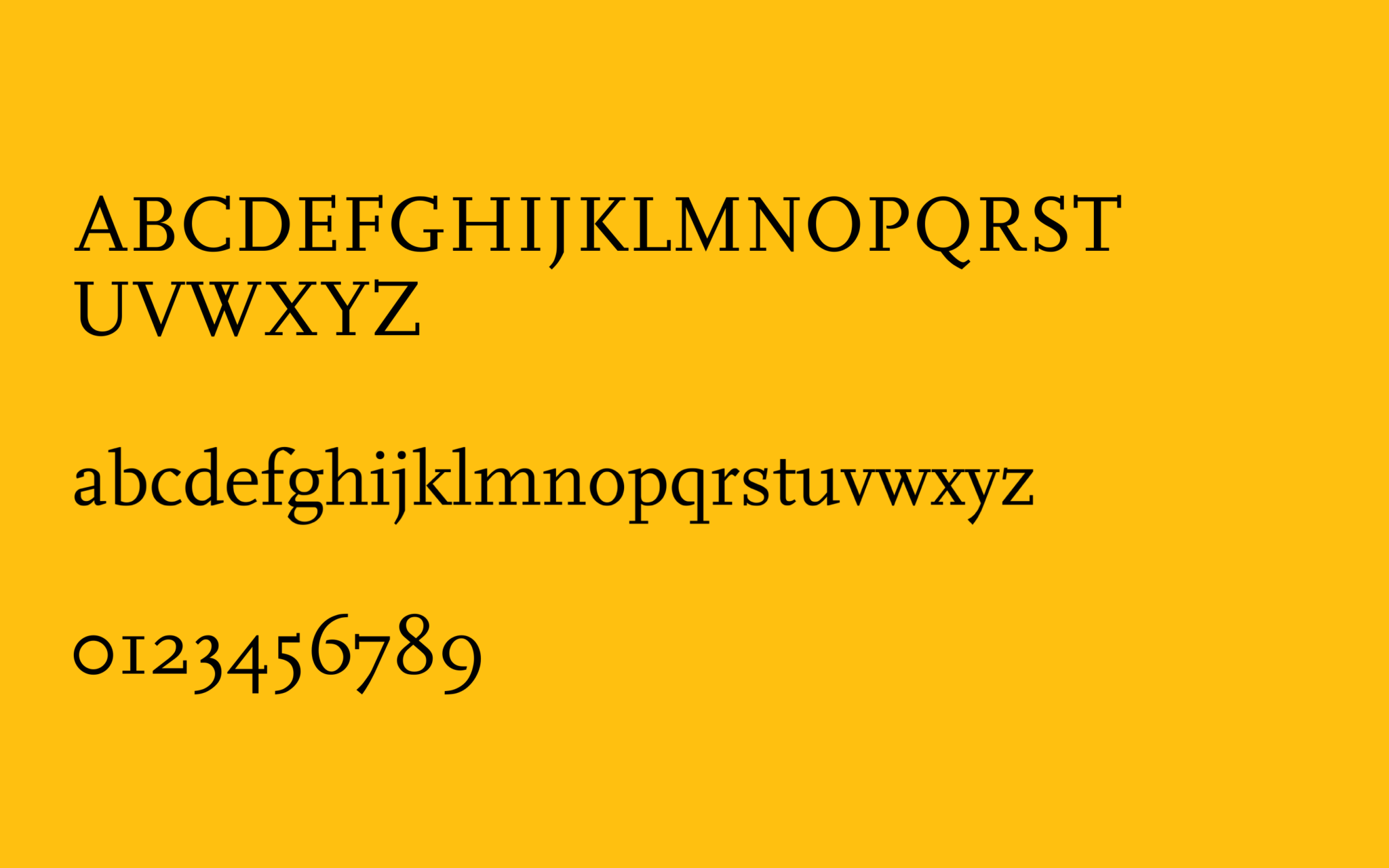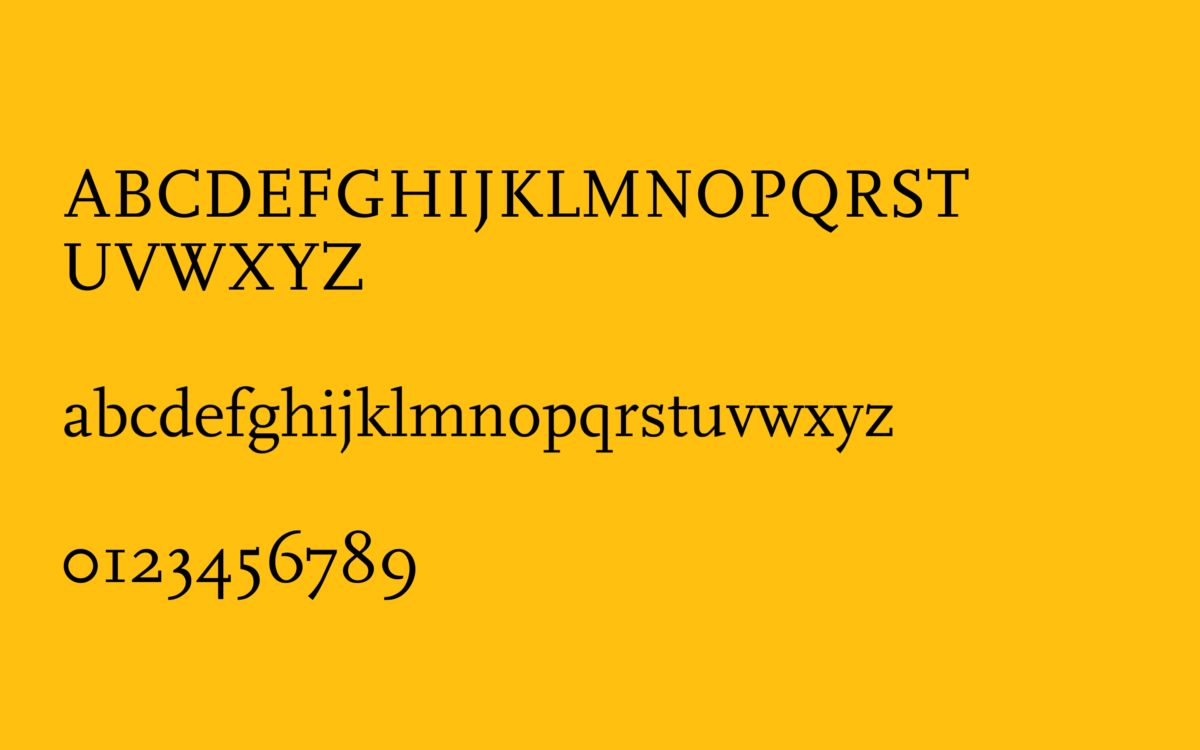 FF Scala is part of the FF Scala Super family, a wide collection of available fonts for all kinds of projects. The FF Scala type comes from Martin Majoor, and was originally published in 1990, then updated in 1993.
This font is intended for companies that want to have a serious, and well-respected image both online and offline.
There's little contrast in this design, which makes the font ideal for body text, as legibility is clear in any size. FF Scala was the FontFont company's first, more sophisticated type face.
The appealing features like small capital letters and oldstyle figures make this font a compelling choice if you're looking for something that has an instant impact on readers.
There are also various other members of the Scala family to match your serif font with, such as the FF Scala Sans, or Jewel options.
13. Arise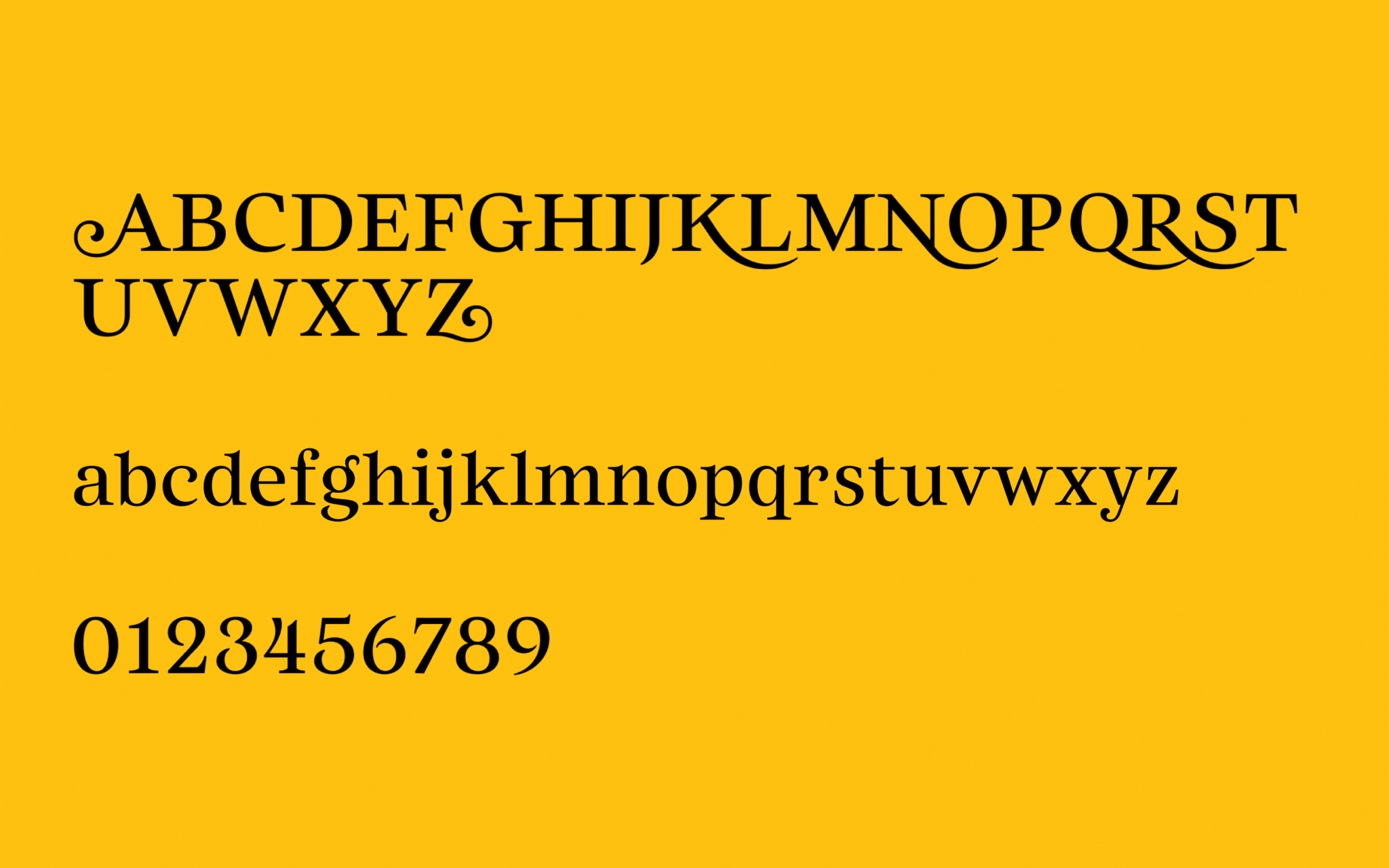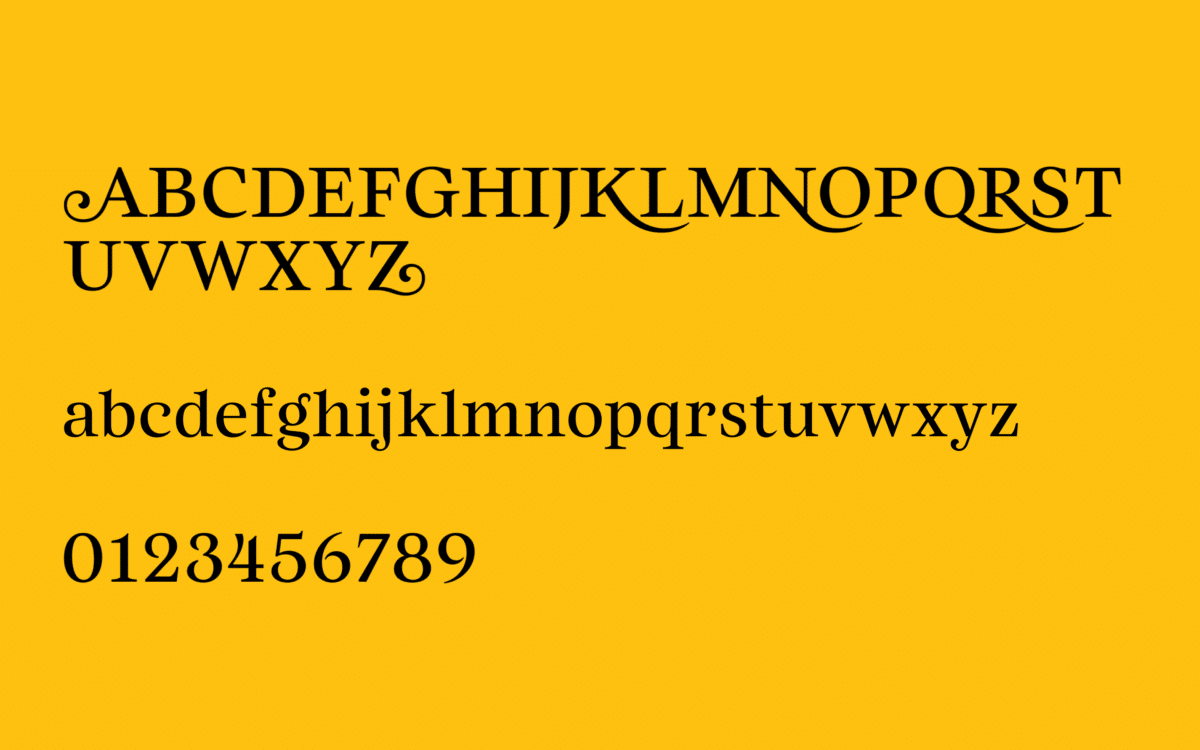 Designed by Paulo Goode, the Arise typeface is a humanist choice perfect for both body text and display purposes. One of the more understated options on our list of the best serif fonts, Arise is a beautifully subtle creation with enough personality to make any project stand out.
Whether used as part of a logo or at the top of a webpage, the Arise font will make an impact.
Various hooked terminals make the Arise font family a little different from the common serif fonts you'll find elsewhere on the web. The sharp blade-like appearance of these terminals gives the font more power and depth.
There are also various swash alternatives for capital letters which blend perfectly with lowercase for logo design.
Arise offers a selection of 18 different font styles in total, as well as a host of weights, ranging from extra-light options, to bolder, heavier alternatives.
14. Larken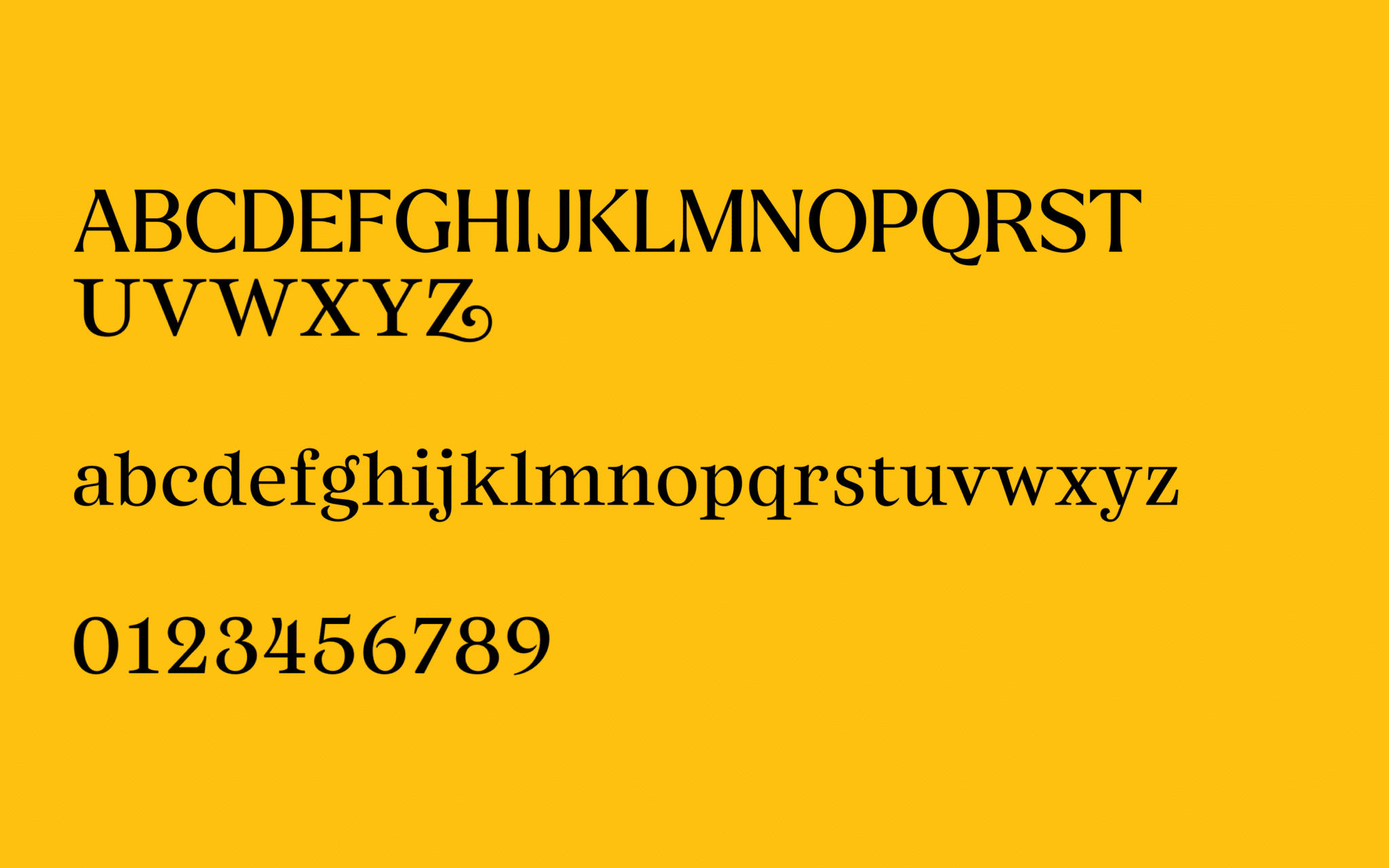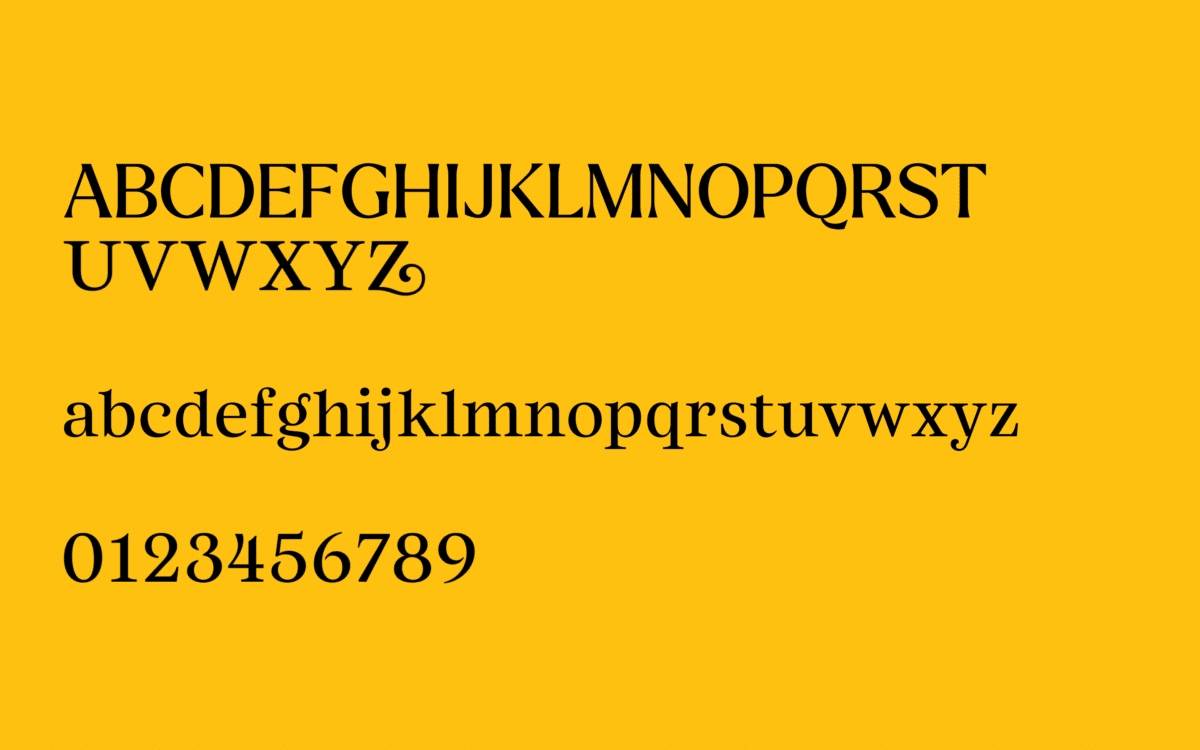 Among the best serif fonts for any budding designer, Larken is all about bringing the modern side out of serif typography. This compelling font oozes confidence and self-esteem, helping to bring more depth to any project.
One of the top-selling fonts on the market right now, Larken was created by Ellen Luff, who only started designing fonts in 2020.
The Larken font reflects various elements of softness and expressiveness at the same time, with sharp edges that contrast with more natural curves and swells. The font supplies weights all the way from the thinnest options to the biggest, block alternatives, ideal for headings.
While the thinner weights of Larken come with a lowered contrast level for readability, the heavier alternatives are ideal for logo design. There are plenty of case sensitive alternatives to explore too.
15. Linotype Didot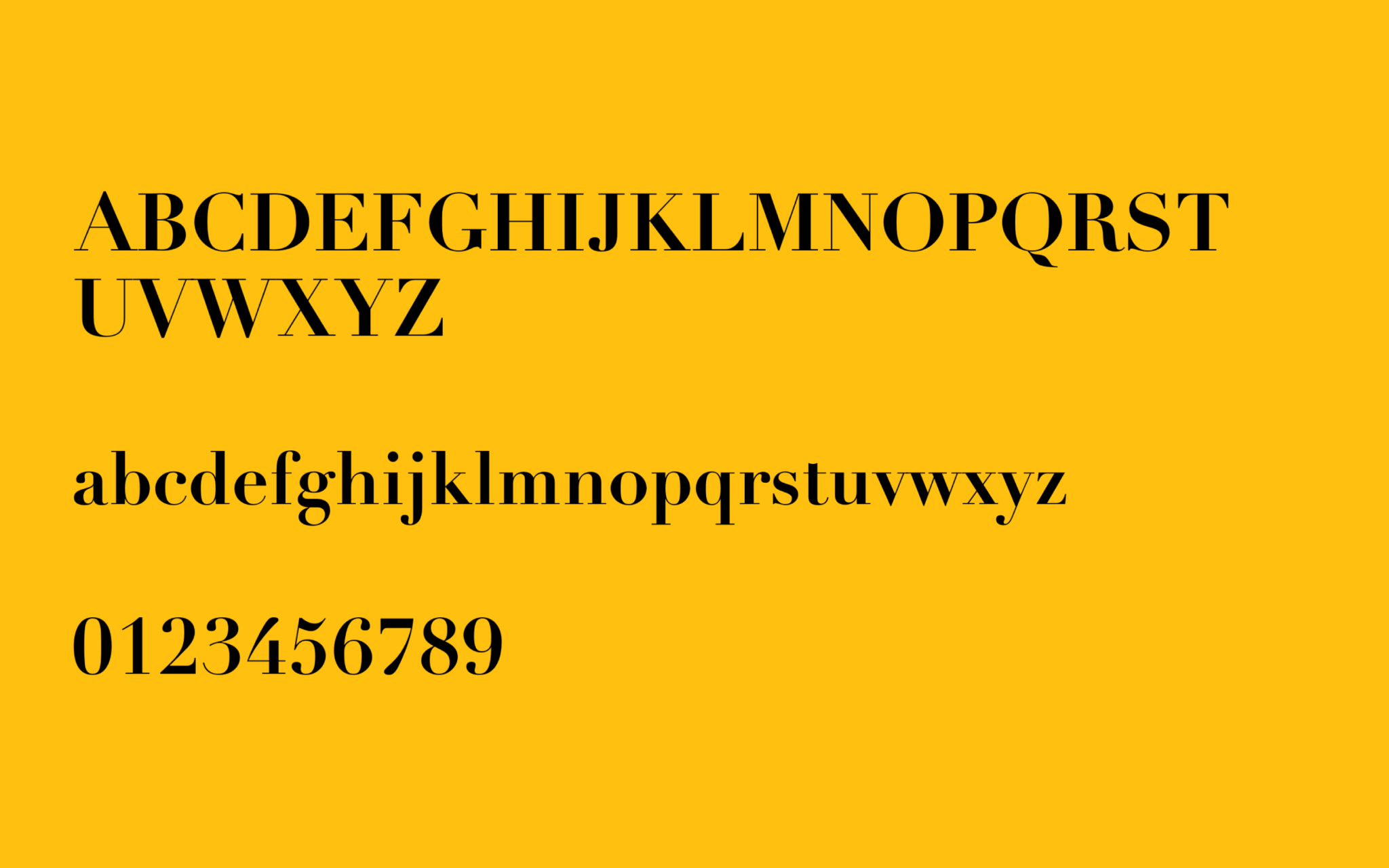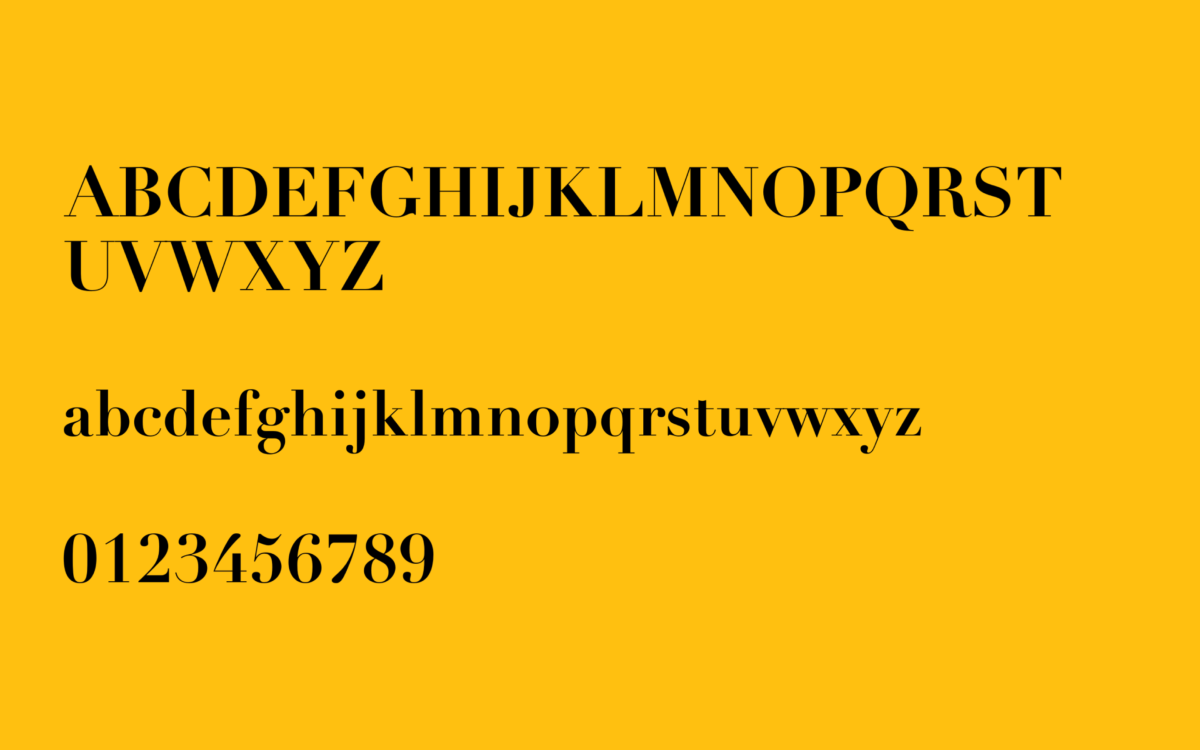 Another of the more classic options from our collection of the best serif fonts, Linotype Didot comes from the Linotype design studio, and the designer, Firmin Didot. The Didot family were an active group in Paris, responsible for printing, publishing, writing, and designing.
The Didot family even owned the most important font foundry in France.
Pierre Didot published various books in typefaces created by his brother, Firmin Didot. The Firmin Didot alphabet combines modern strokes with clear, statuesque elements that help to improve legibility in any environment.
The Didot family now has 12 different weights to choose from, and a range of extra components to adapt a designer's finished look. There are plenty of graphic ornaments to choose from, and a headline version too.
Which are the best serif fonts?
The best serif fonts are a delight to work with. Many focus on legibility and clarity, while giving any project an essence of professionalism and tradition. When used as part of a web page or logo, the serif font makes an instant and lasting impression.
The choice of which serif fonts to use for your logos, website designs and other essential assets will depend on a number of factors, including the image you're trying to create for your brand. With a little luck, the serif fonts above will give you a little inspiration to start your search.
Fabrik: A branding agency for our times.