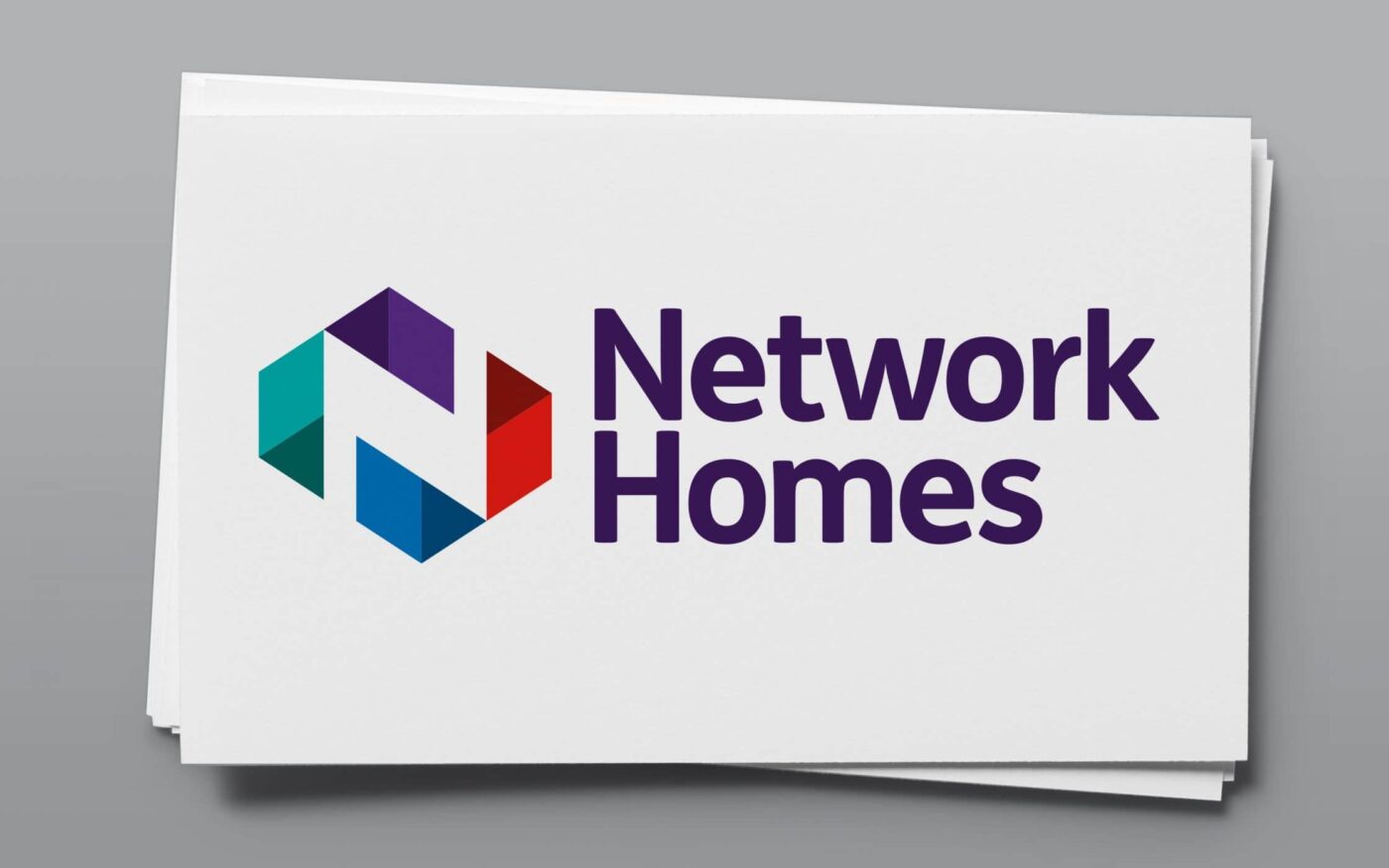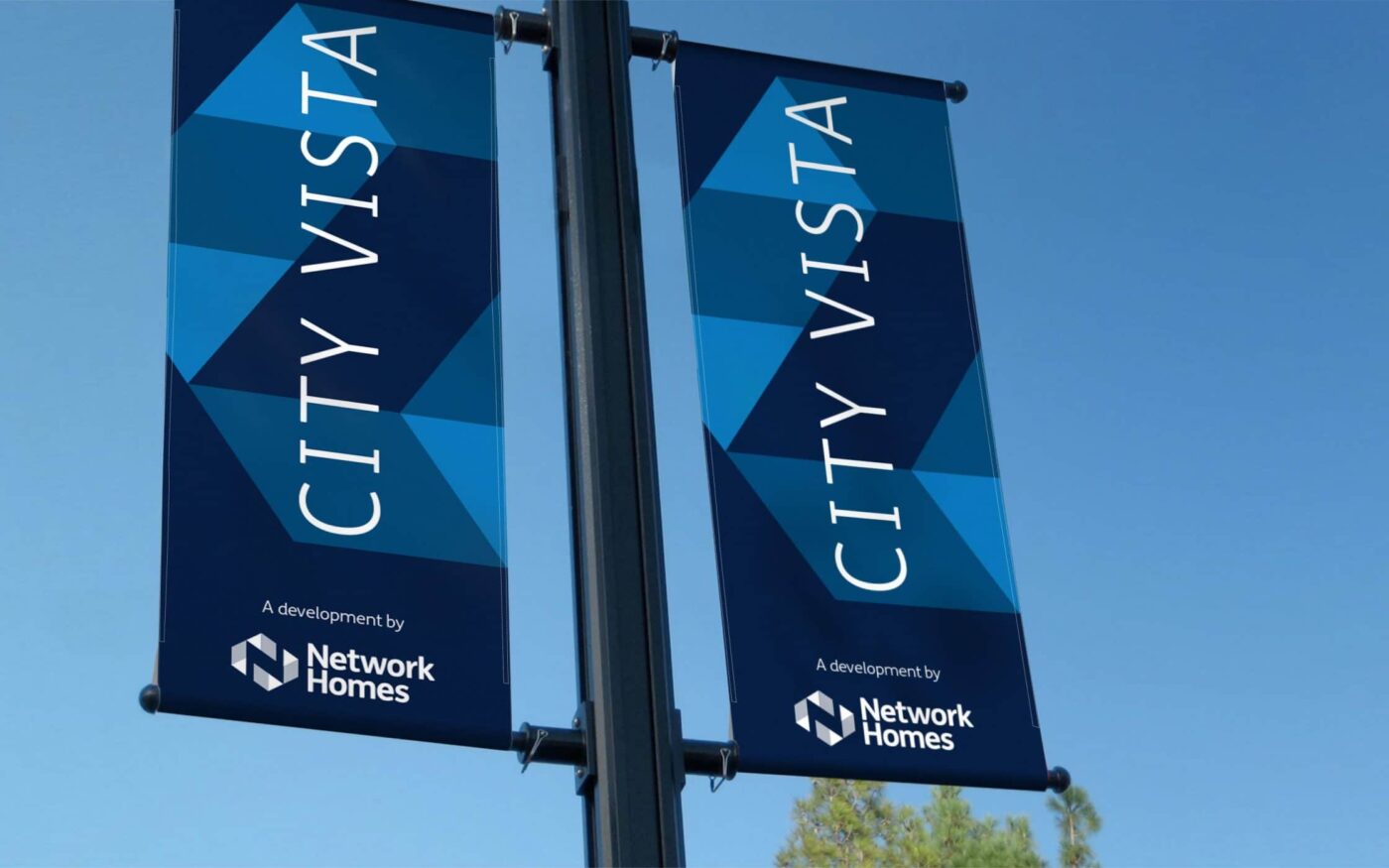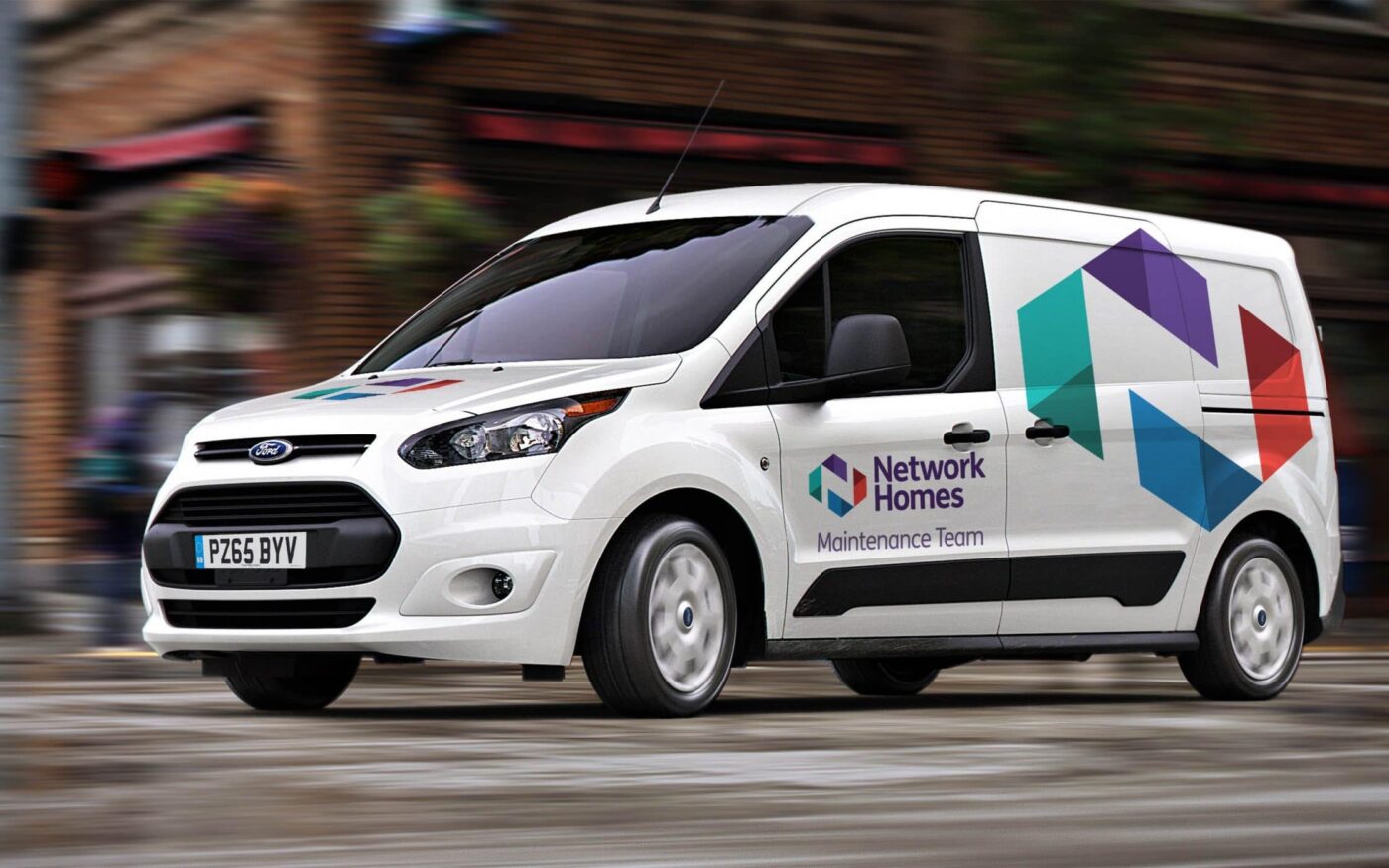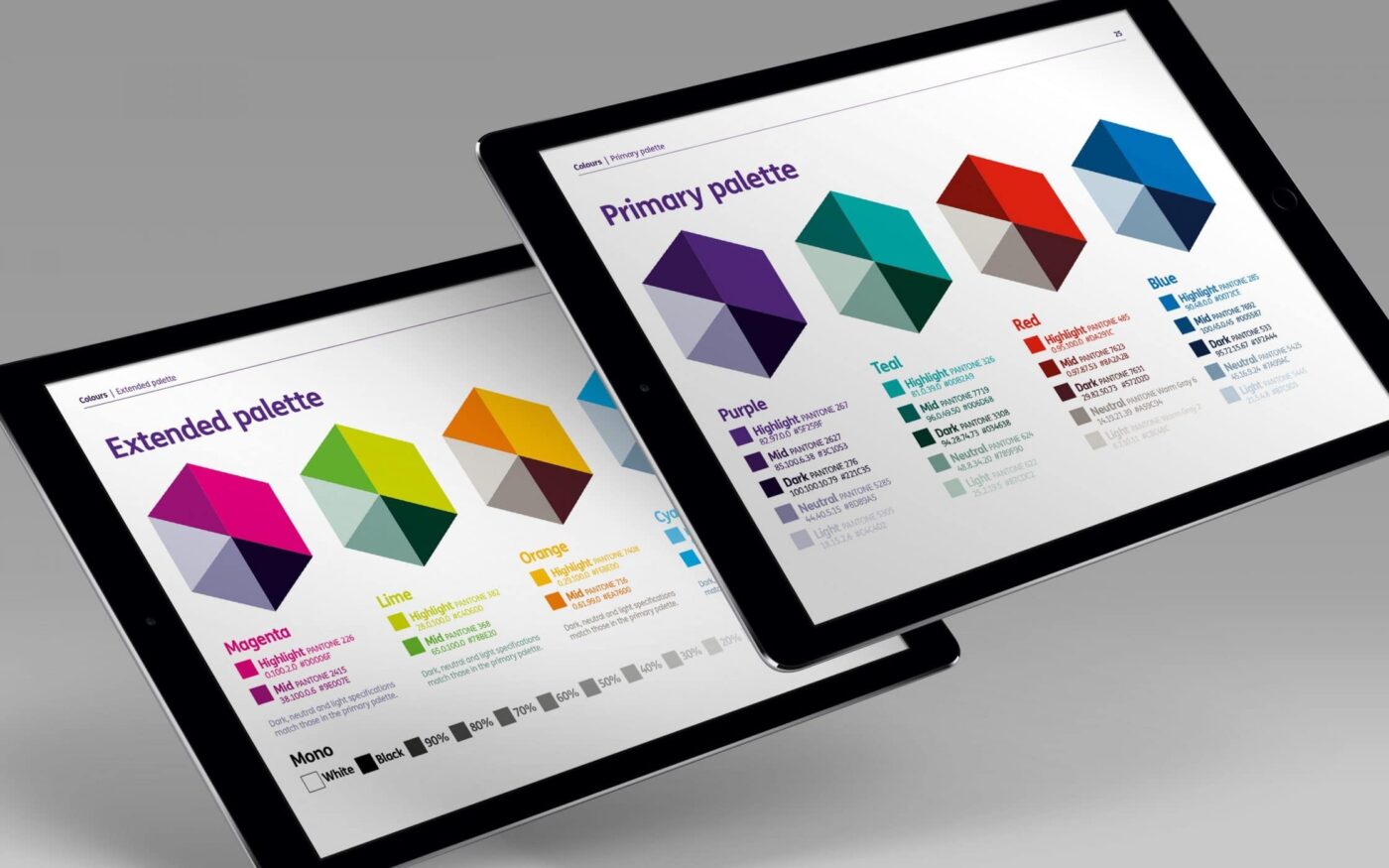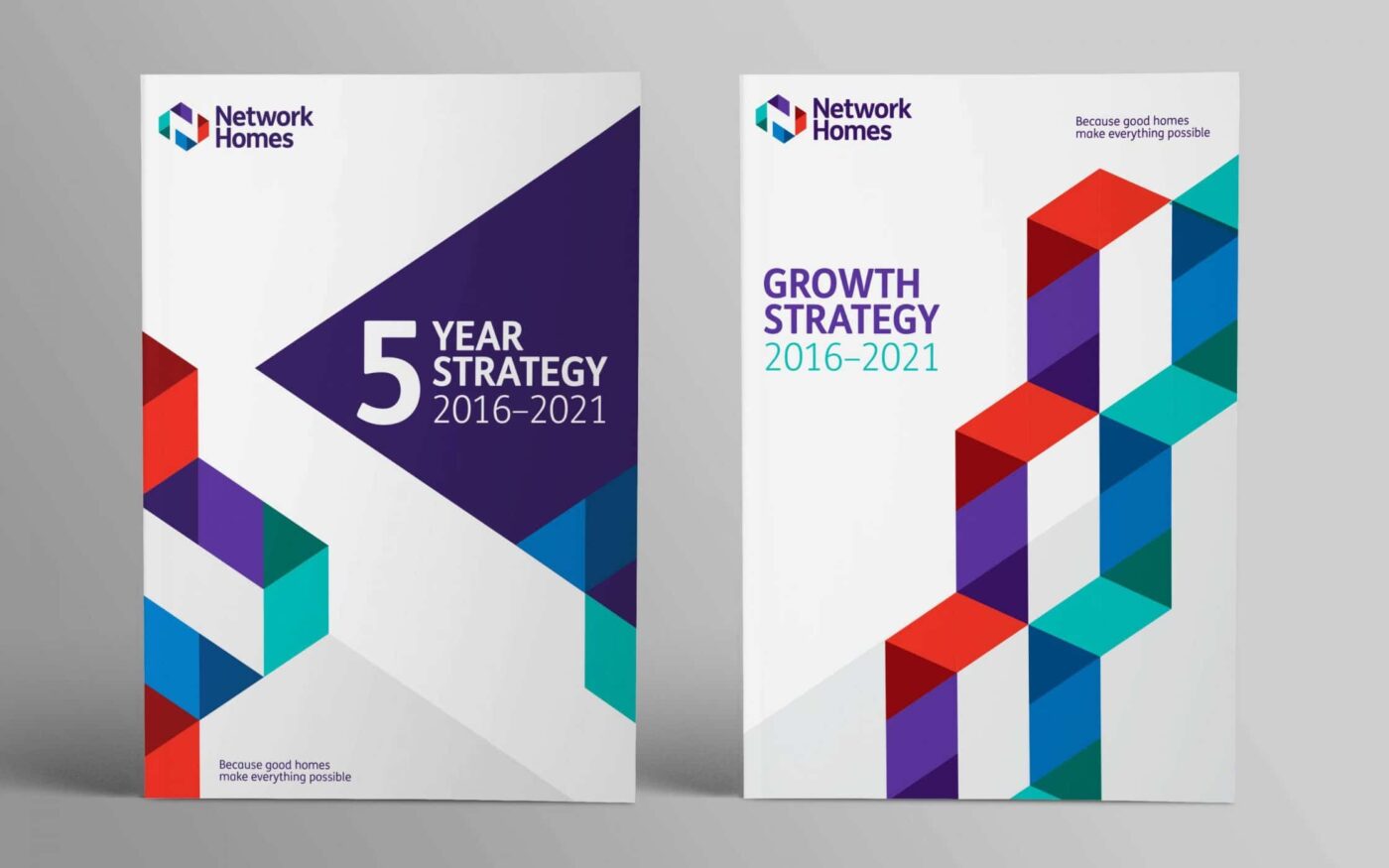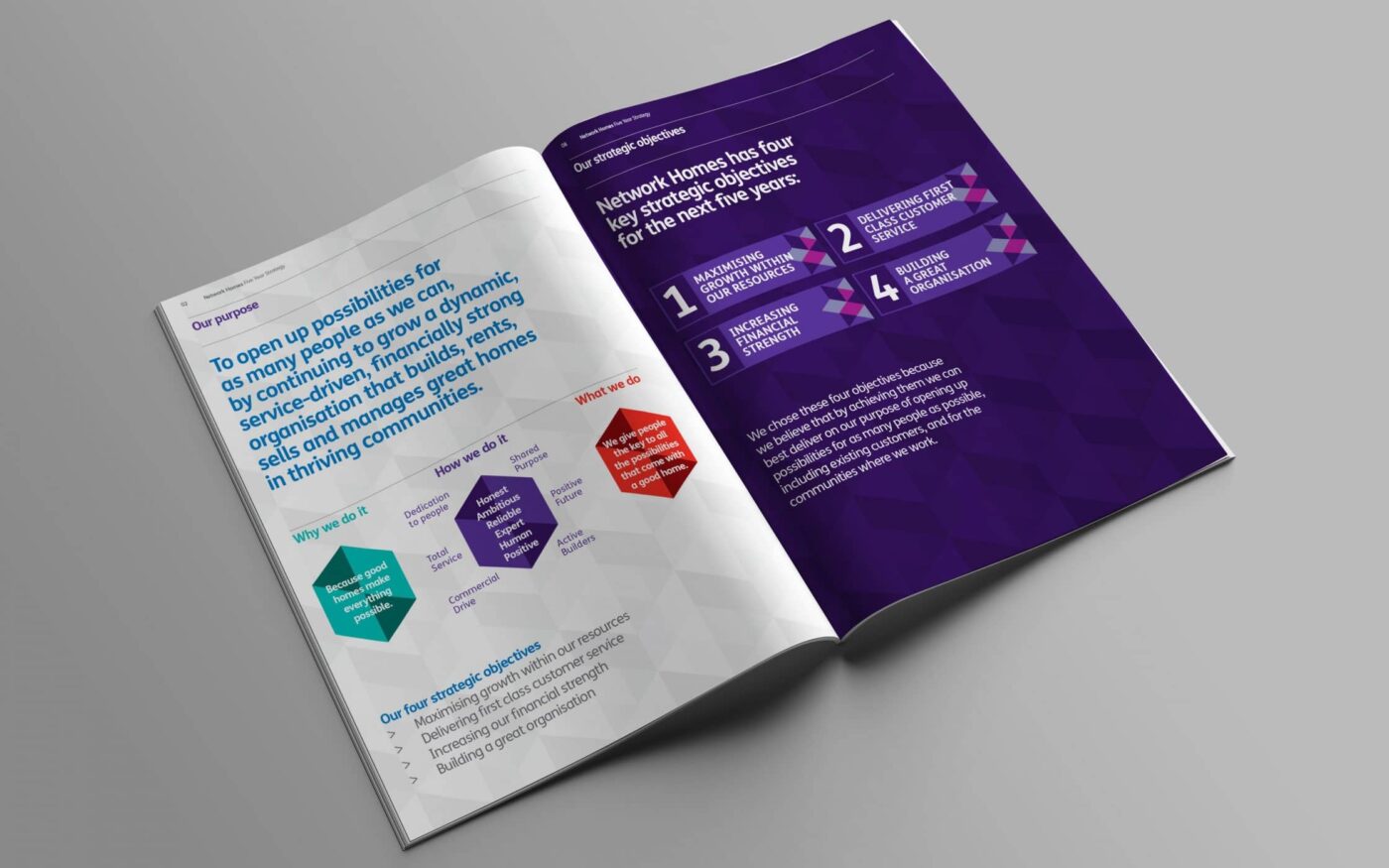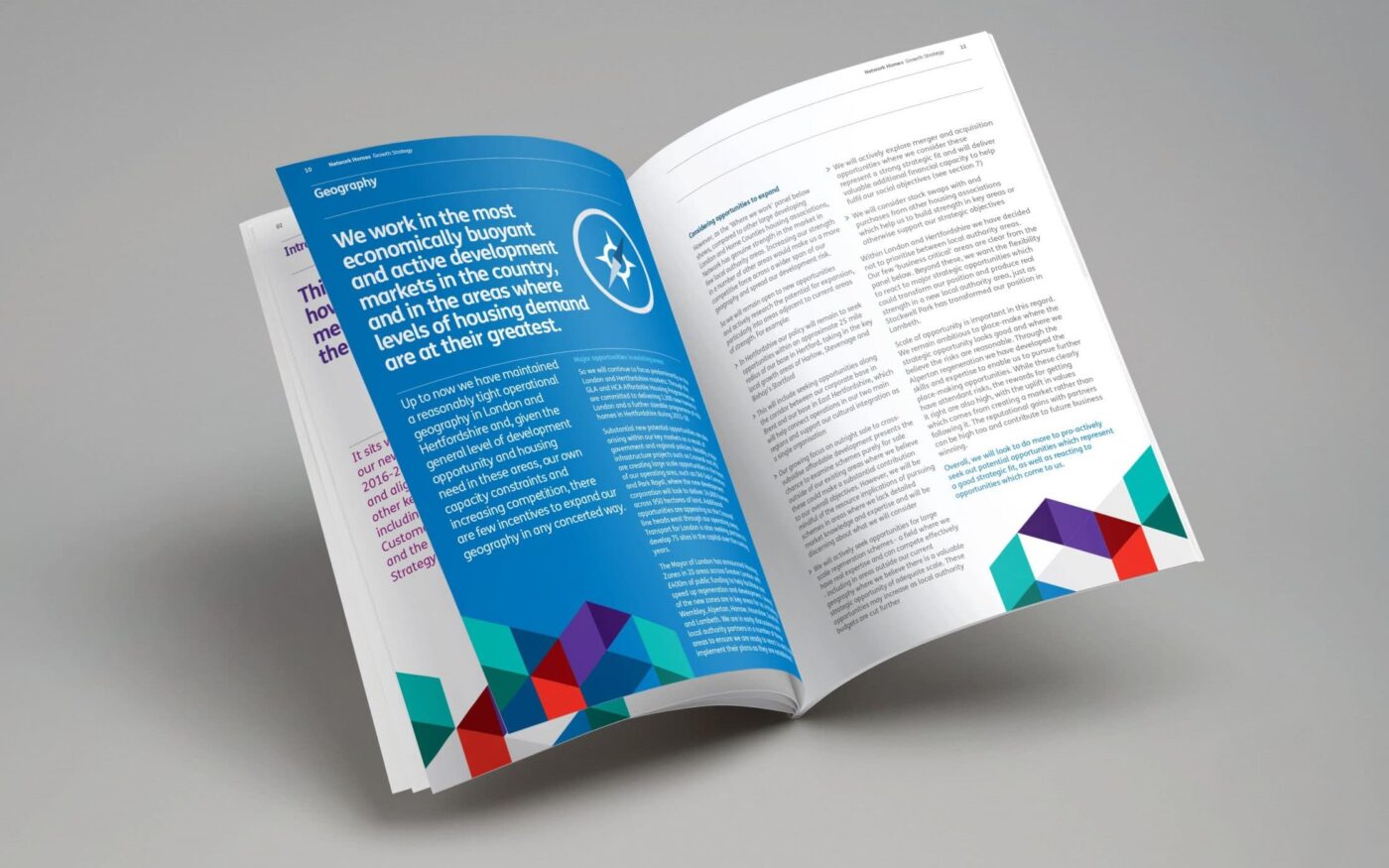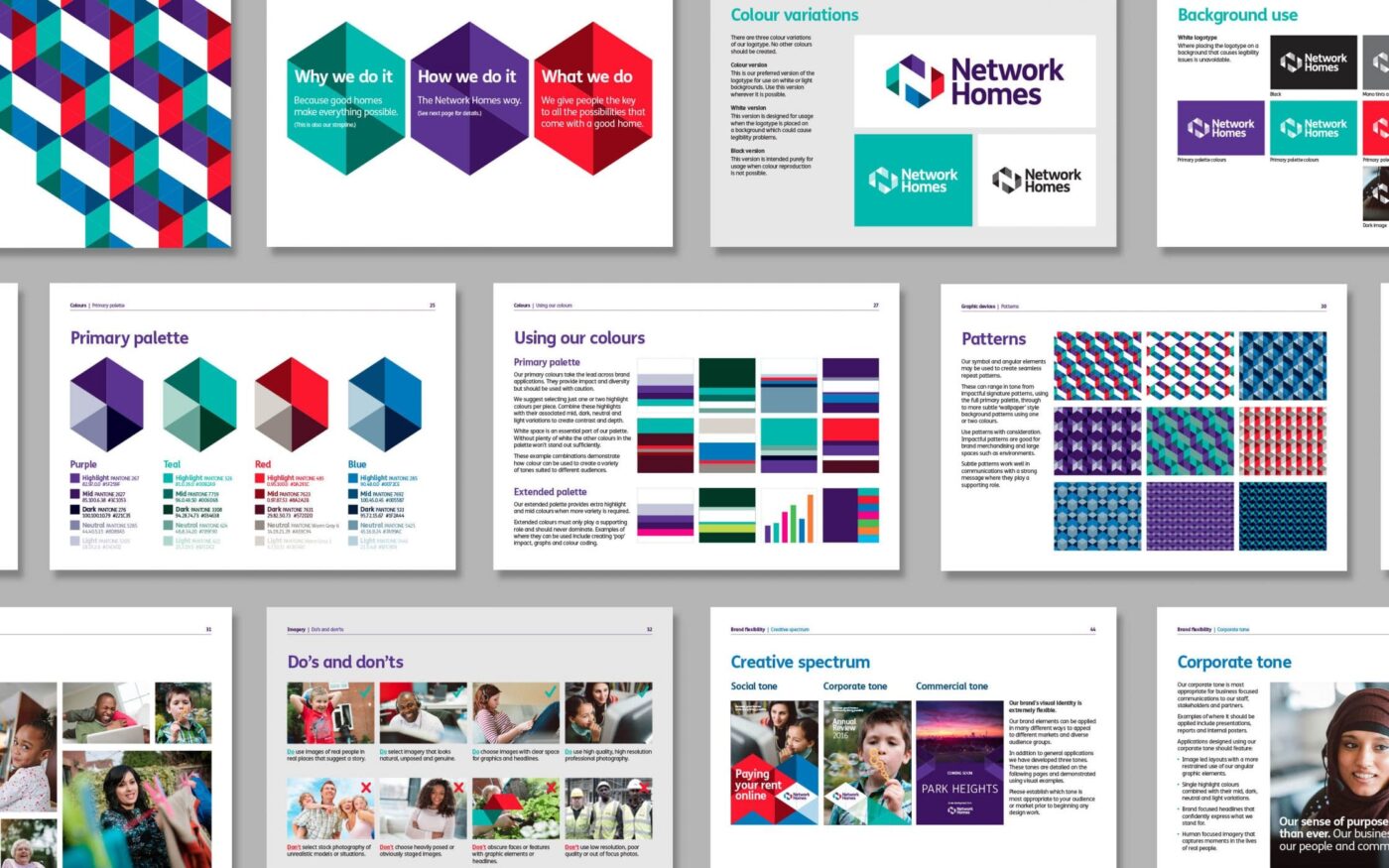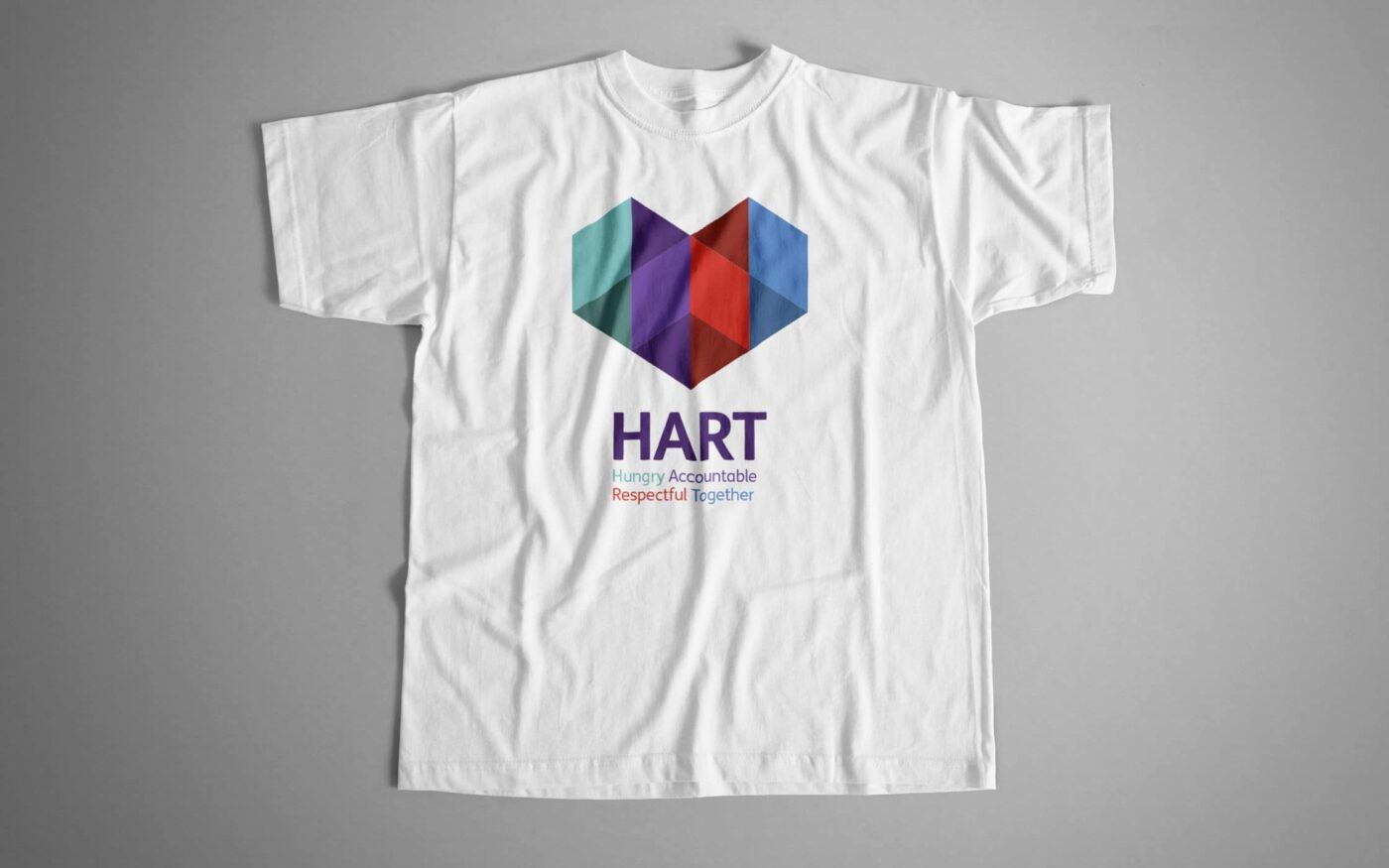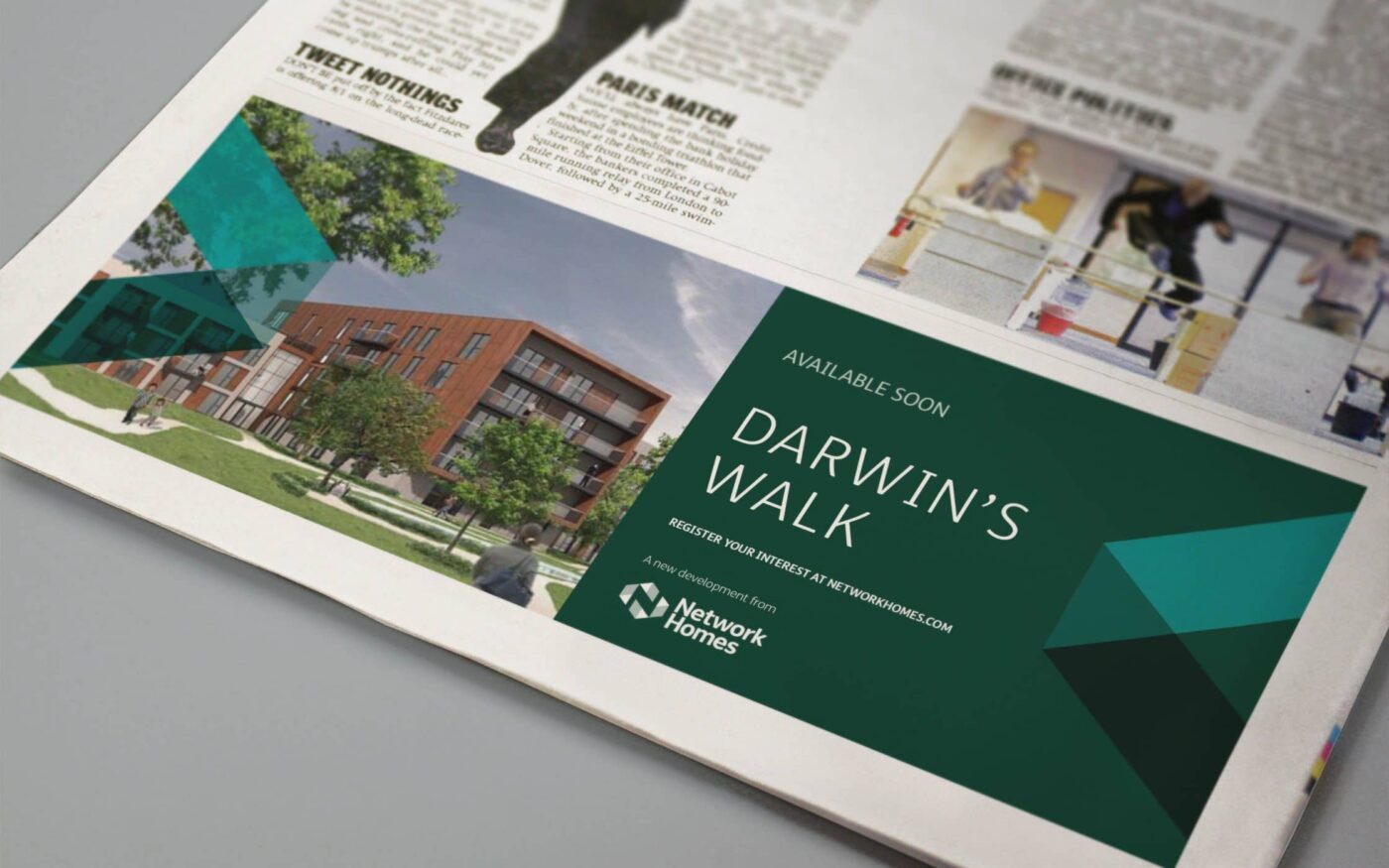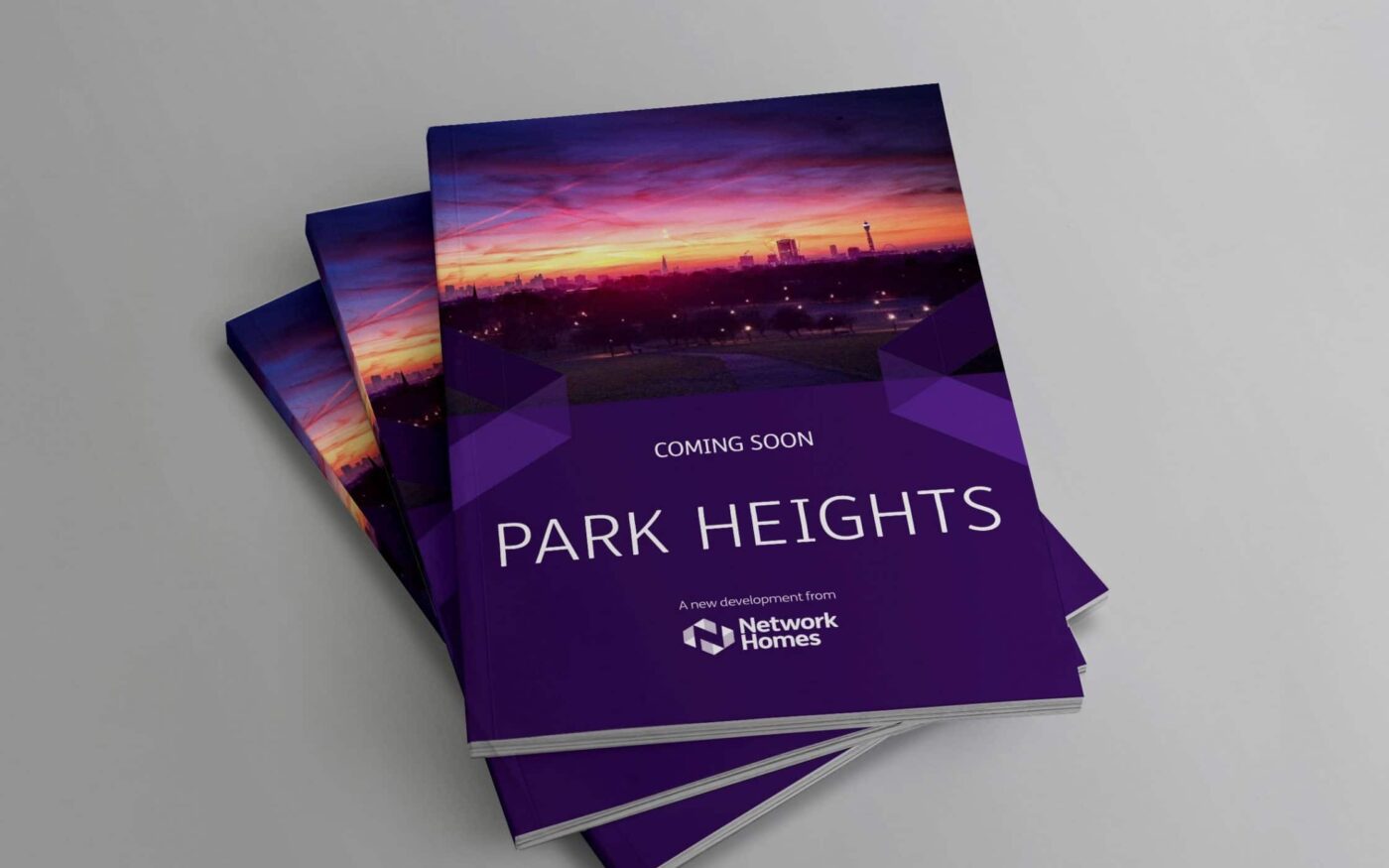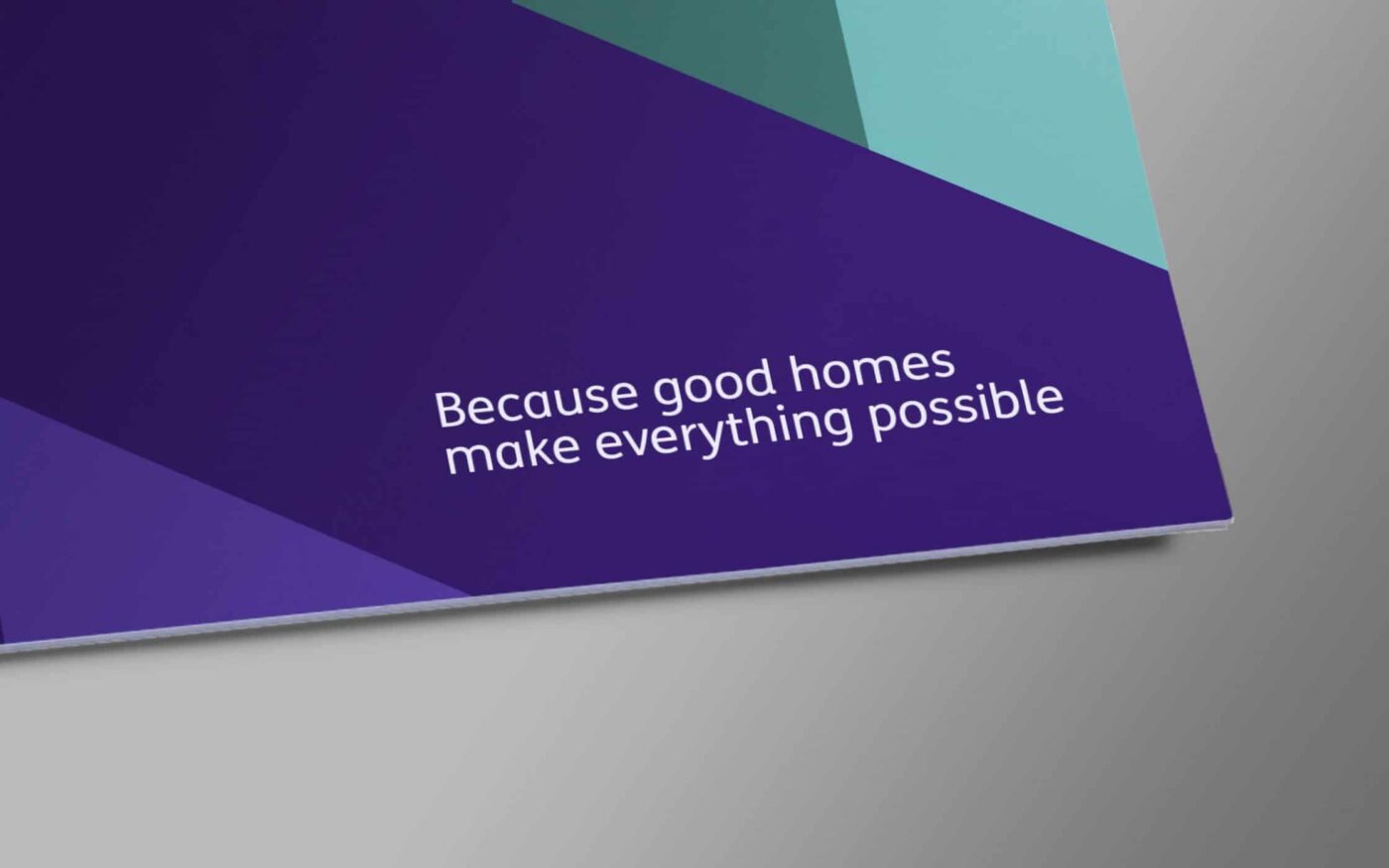 Creating (and implementing) a new-build brand and visual identity for an established organisation.
Overview
Network Homes (formally Network Housing Group) is a service driven and financially strong organisation that builds, sells, rents and manages quality homes in thriving communities. This has been its primary reason to exist for more than 40 years, during which time the Organisation has gone through structural changes, and added numerous sub-brands and services. Collectively, this had culminated in a general lack of direction and awareness, blurring the brand vision, and detracting from its ability to focus on its core competencies, and make them visible.
As we considered the task at hand we asked: If we sat down today to create a brand new business selling and renting a wide range of quality homes to a wide range of people, but with a social purpose – what would that business look like?
The more we thought about this question, the more obvious the answer. This was about building a new brand, not re-building an old one.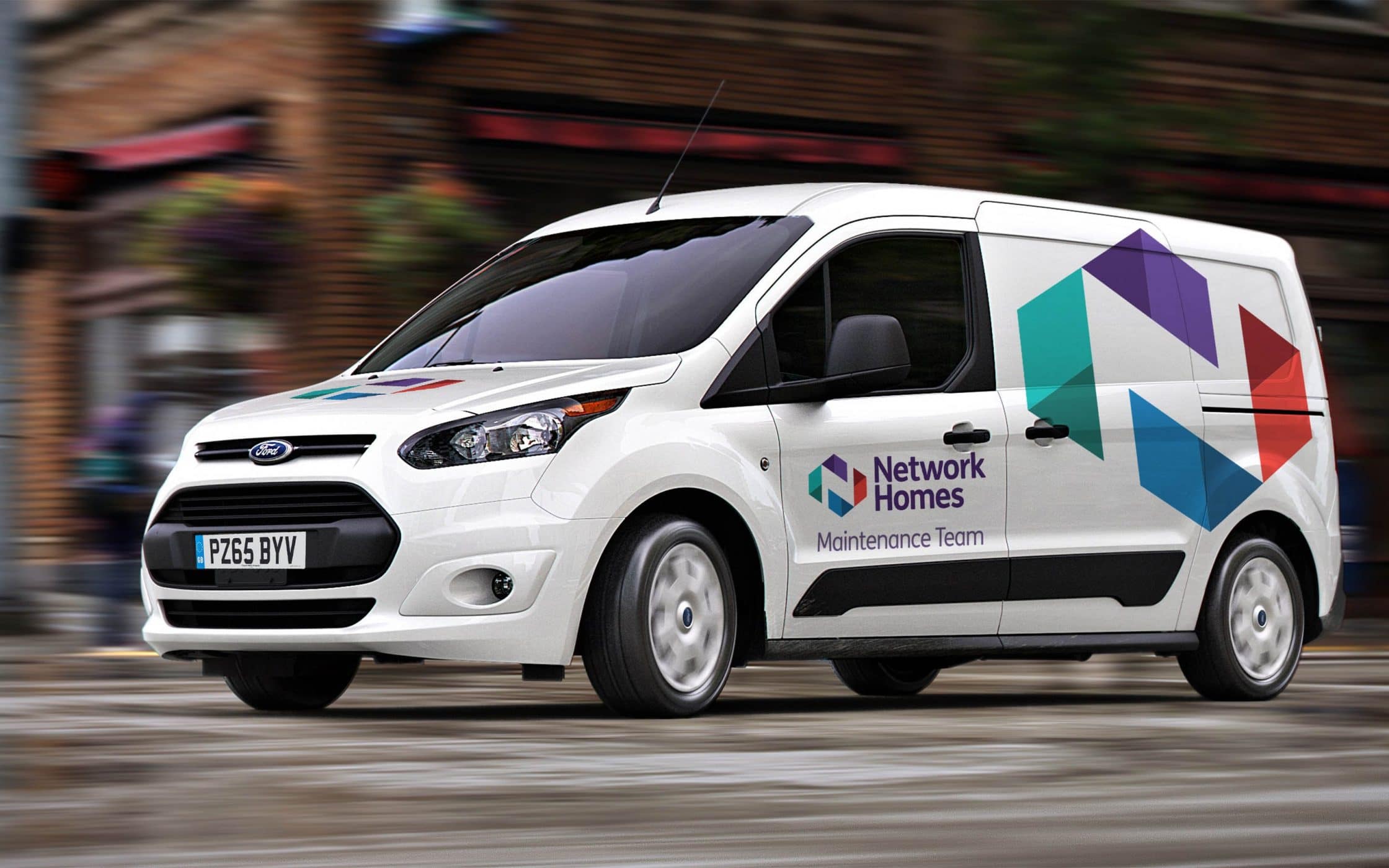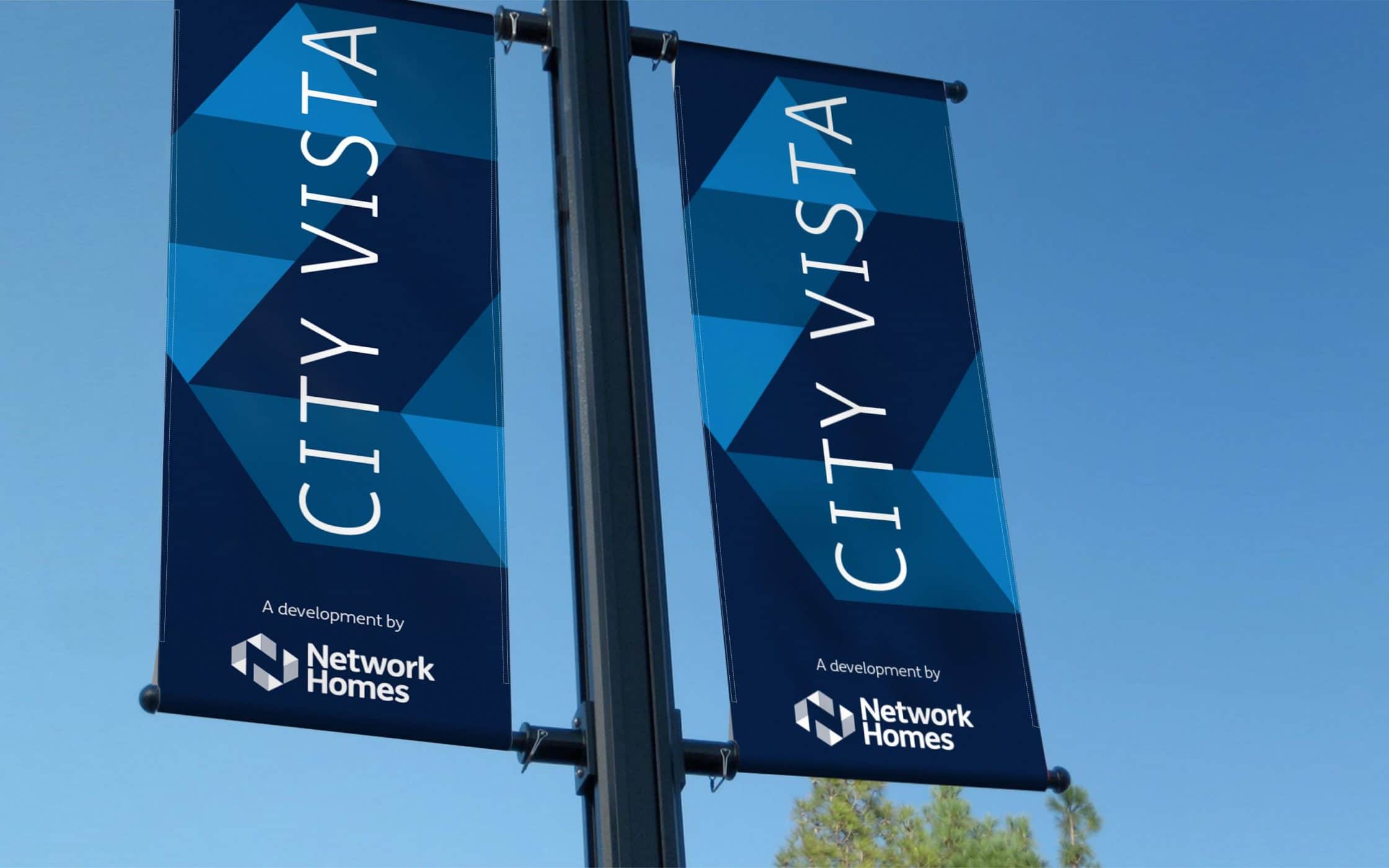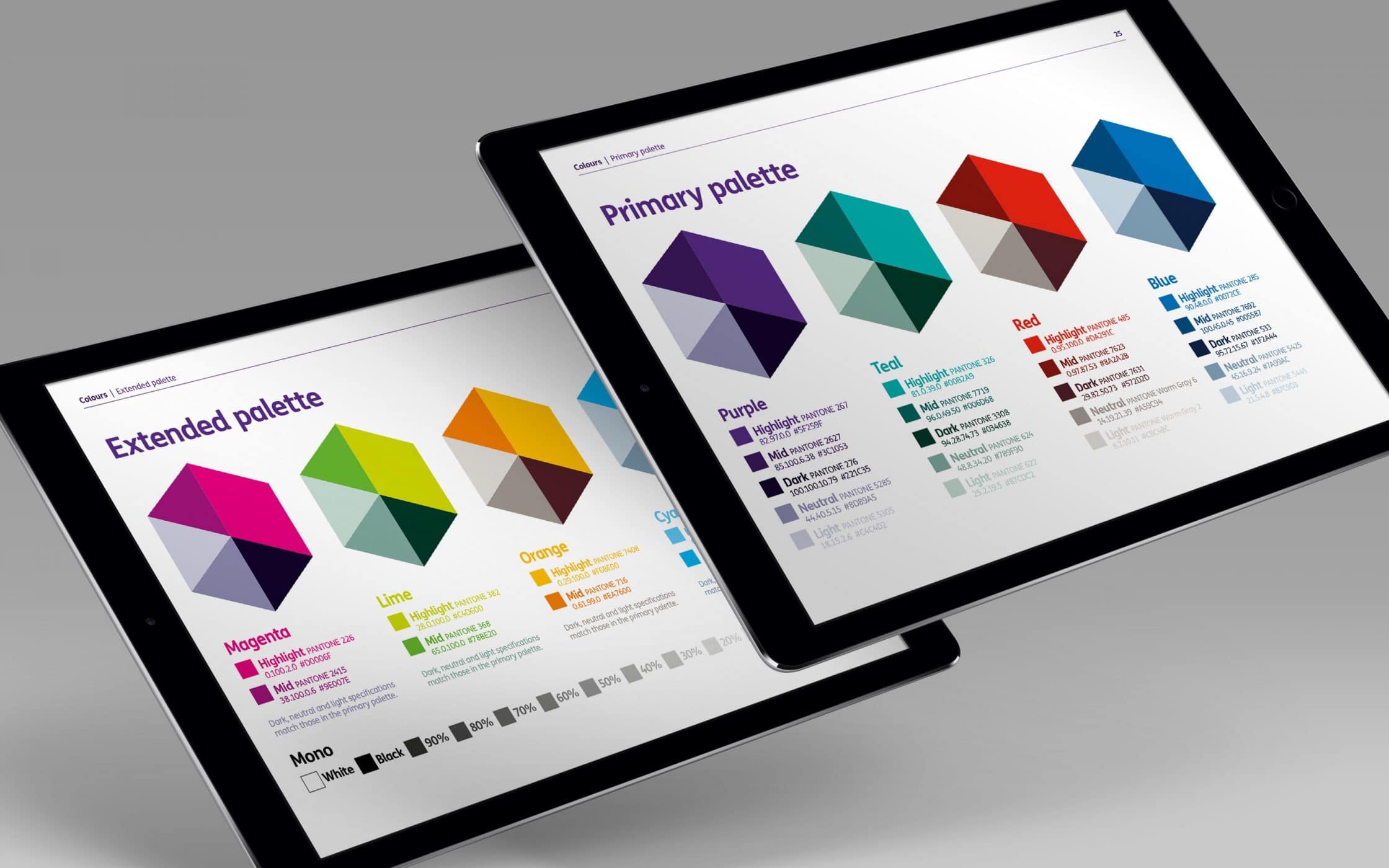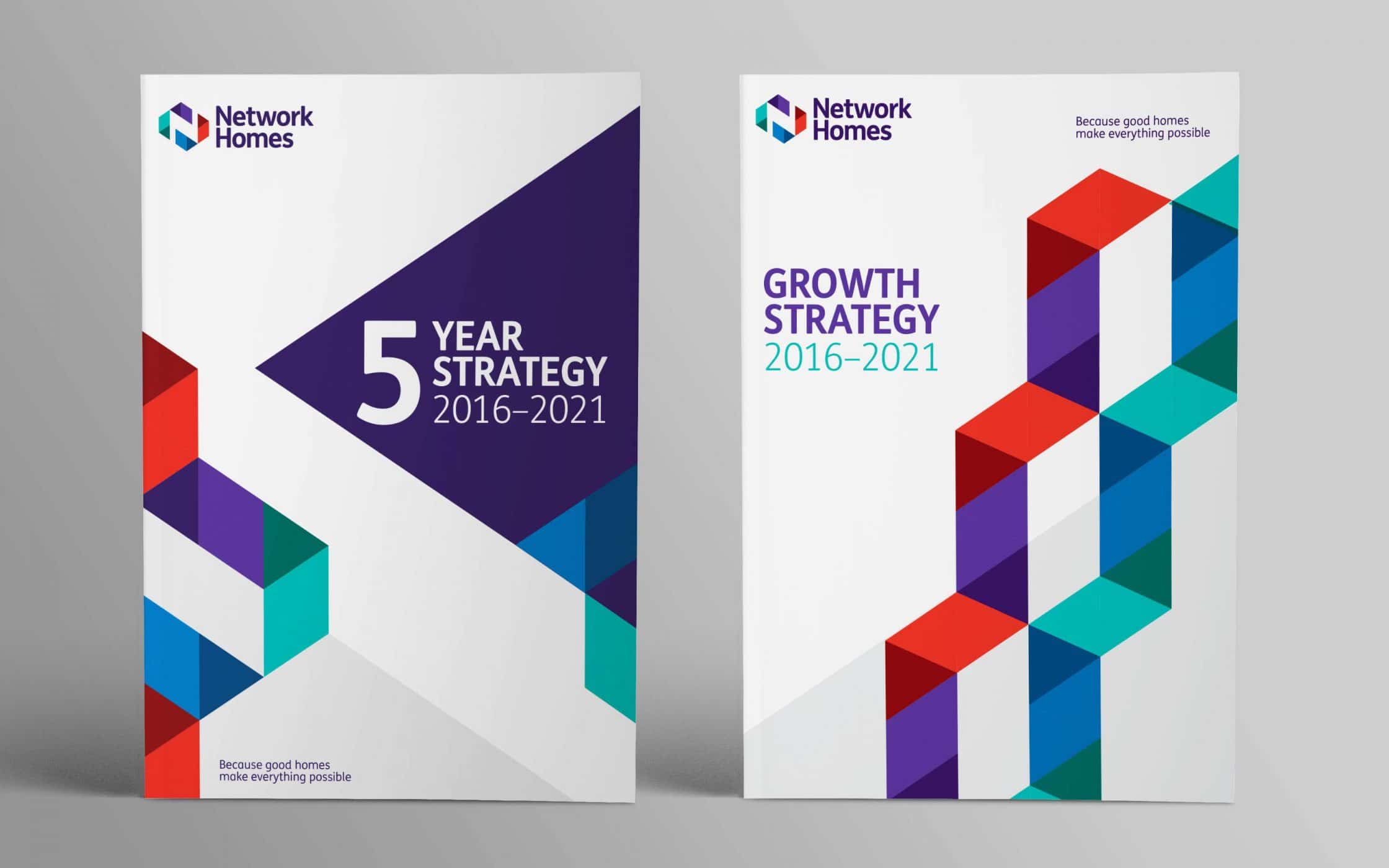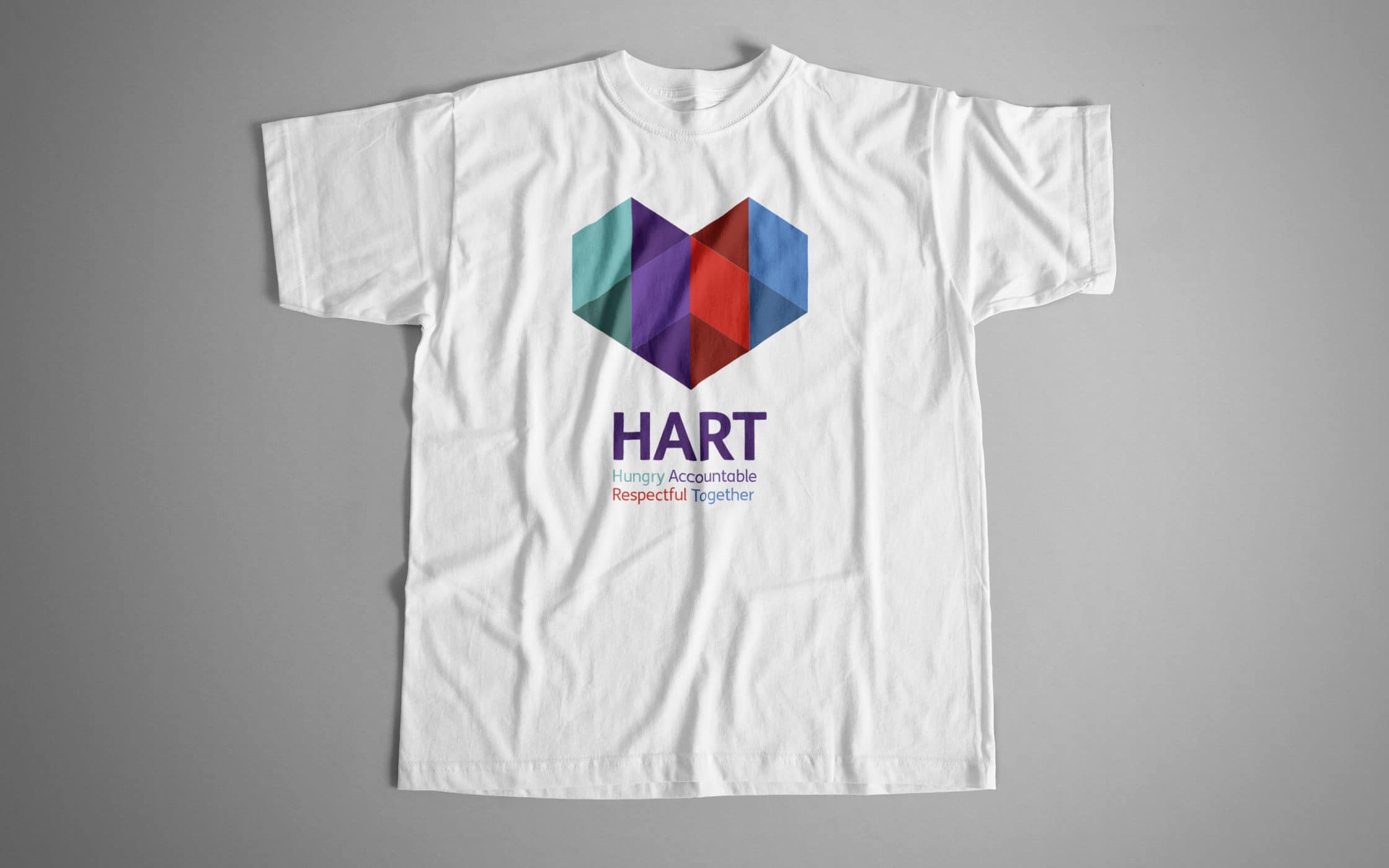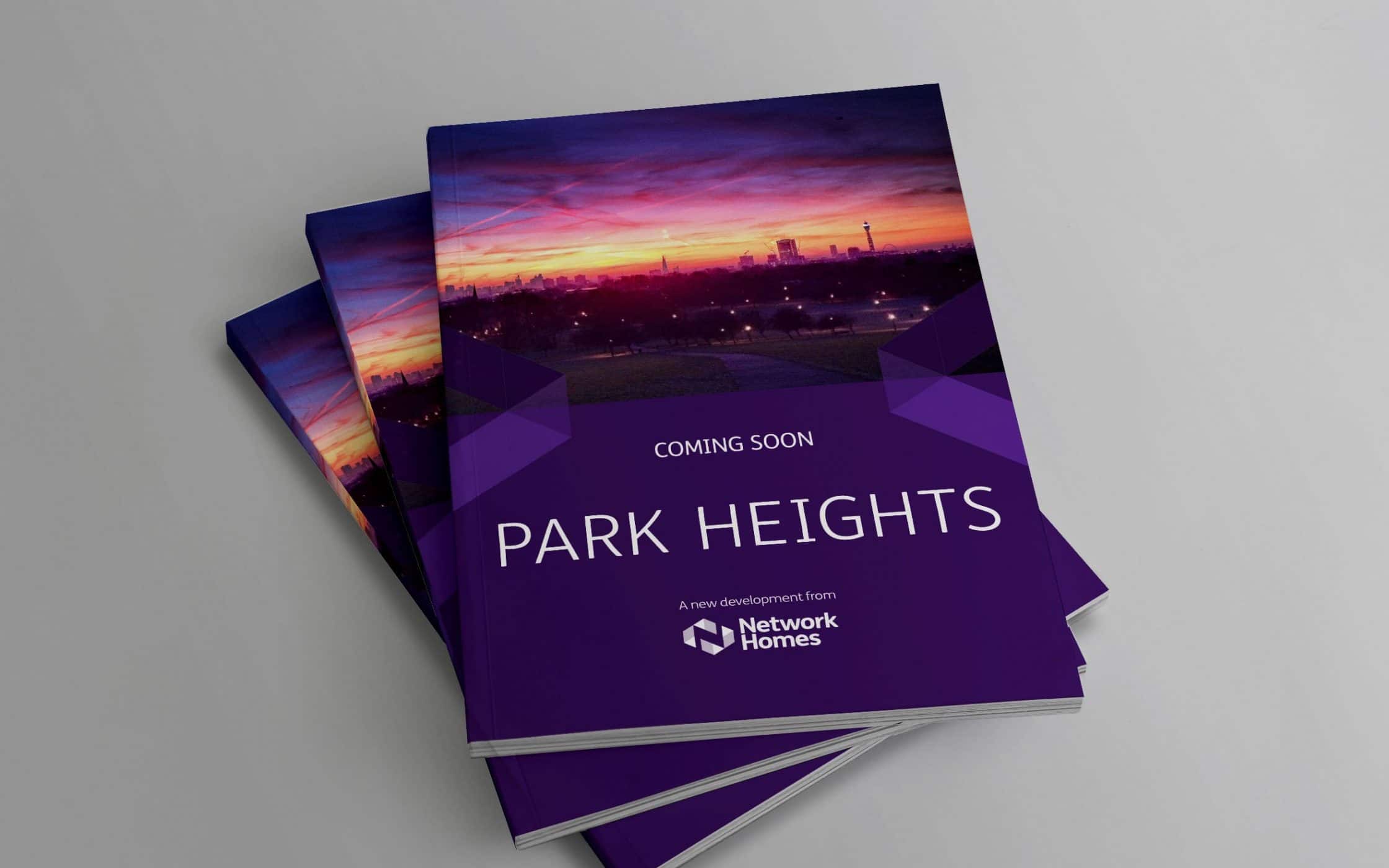 Outcome
An initial blueprint ensured the branding programme was set on solid foundations. Staff, stakeholders, homeowners and tenants provided the fuel for unexpected conversations. While workshops, focus groups and senior decision-makers led to interesting outcomes.
We distilled a period of fact-finding to develop the brand strategy, and created a new brand statement as a consequence: Good homes make everything possible. With a shortened name, the mission statement, manifesto, brand personality and tone of voice quickly followed.
The symbol is a bold and distinctive graphic interpretation of the brand. A three dimensional 'home' space built through the connection of four angular elements representing roofs, walls and directional arrows. This environment opens up to reveal an N shaped pathway to endless possibilities.
A comprehensive set of visual identity guidelines captures the spirit of the brand, and provides everything needed to create successful communication pieces and campaigns. From logo usage through to typography, colour palettes, wallpaper patterns, photographic treatments and styles, and application examples across digital and traditional channels, segmented by audience groups.
Network Homes. A new-build brand.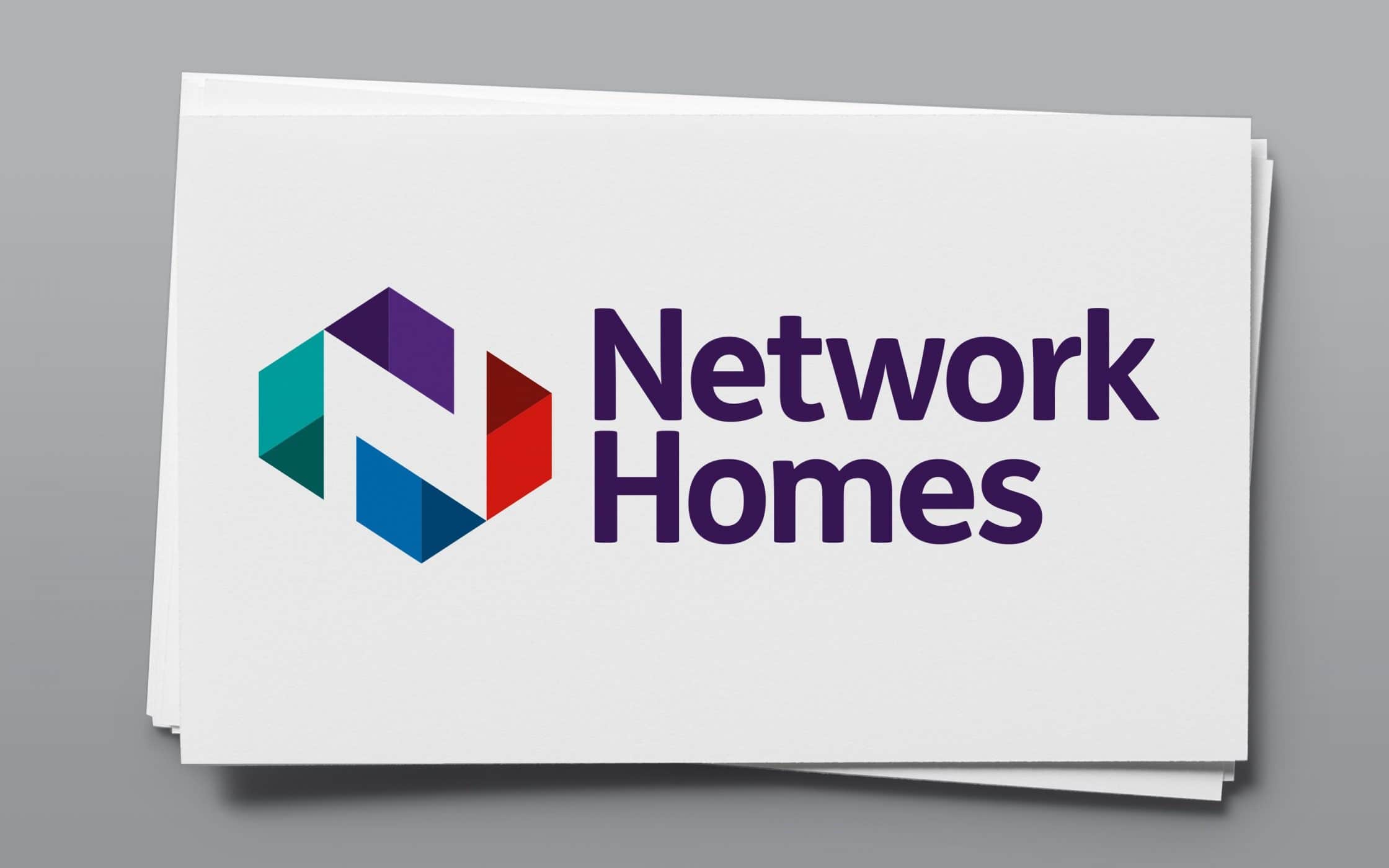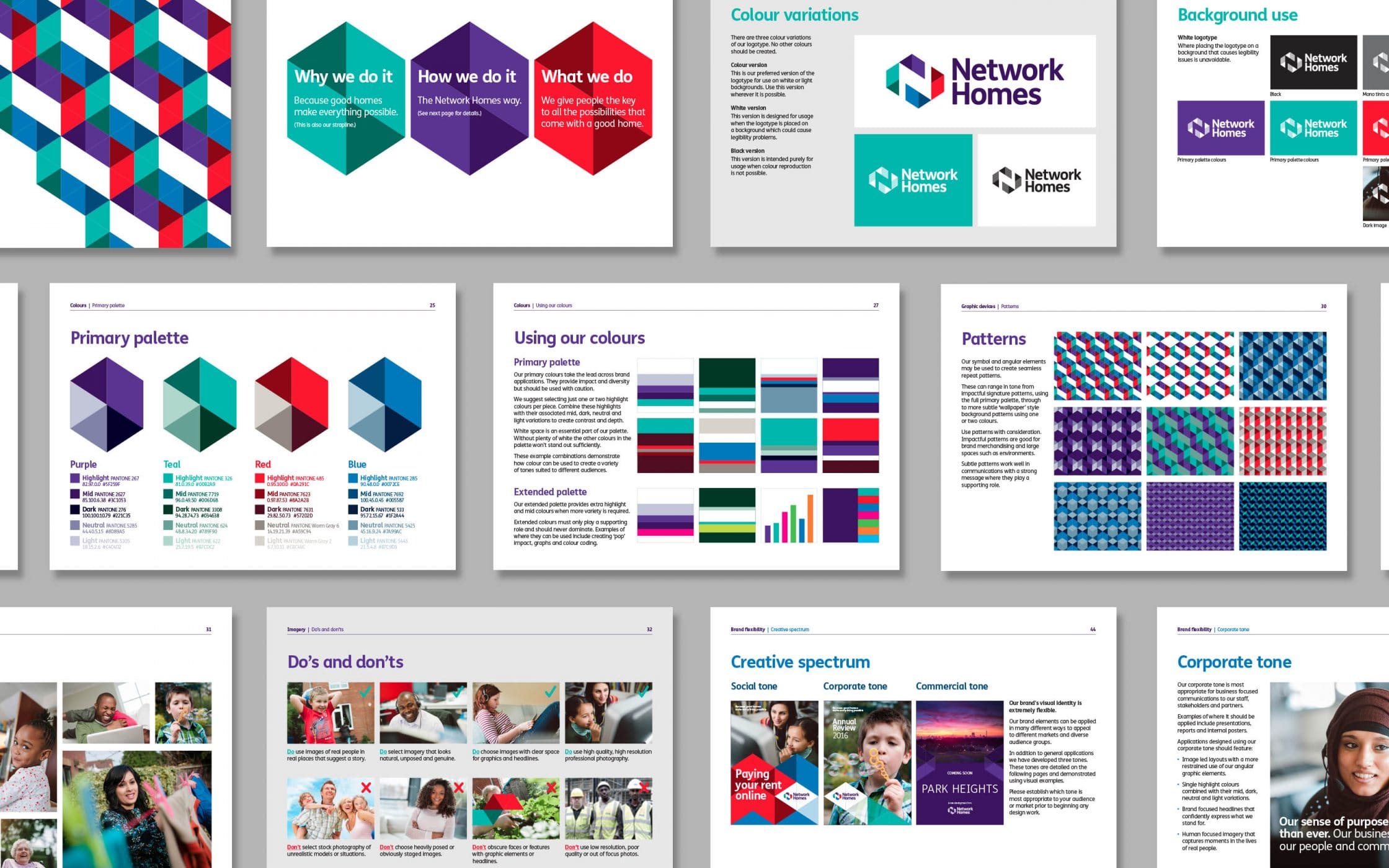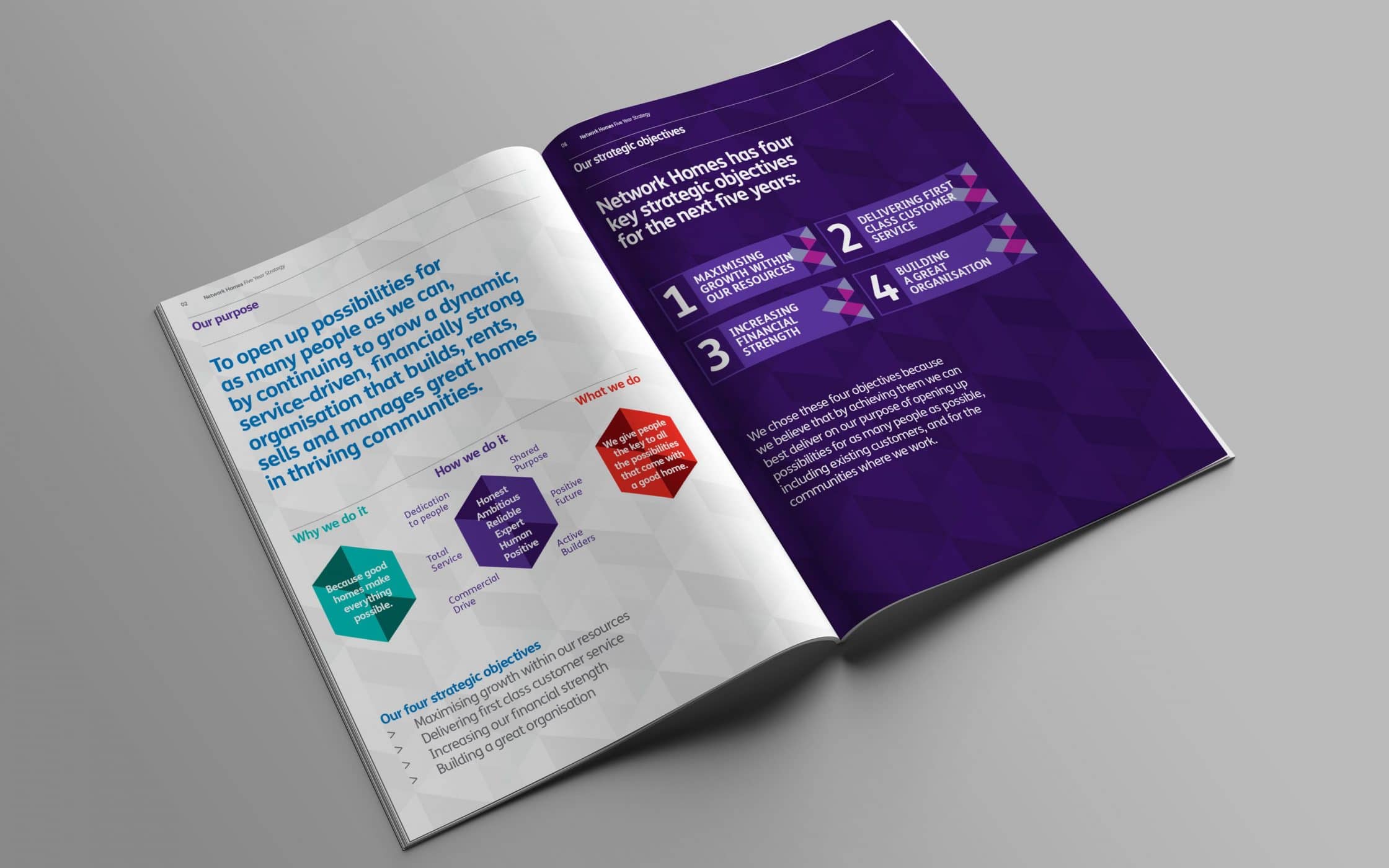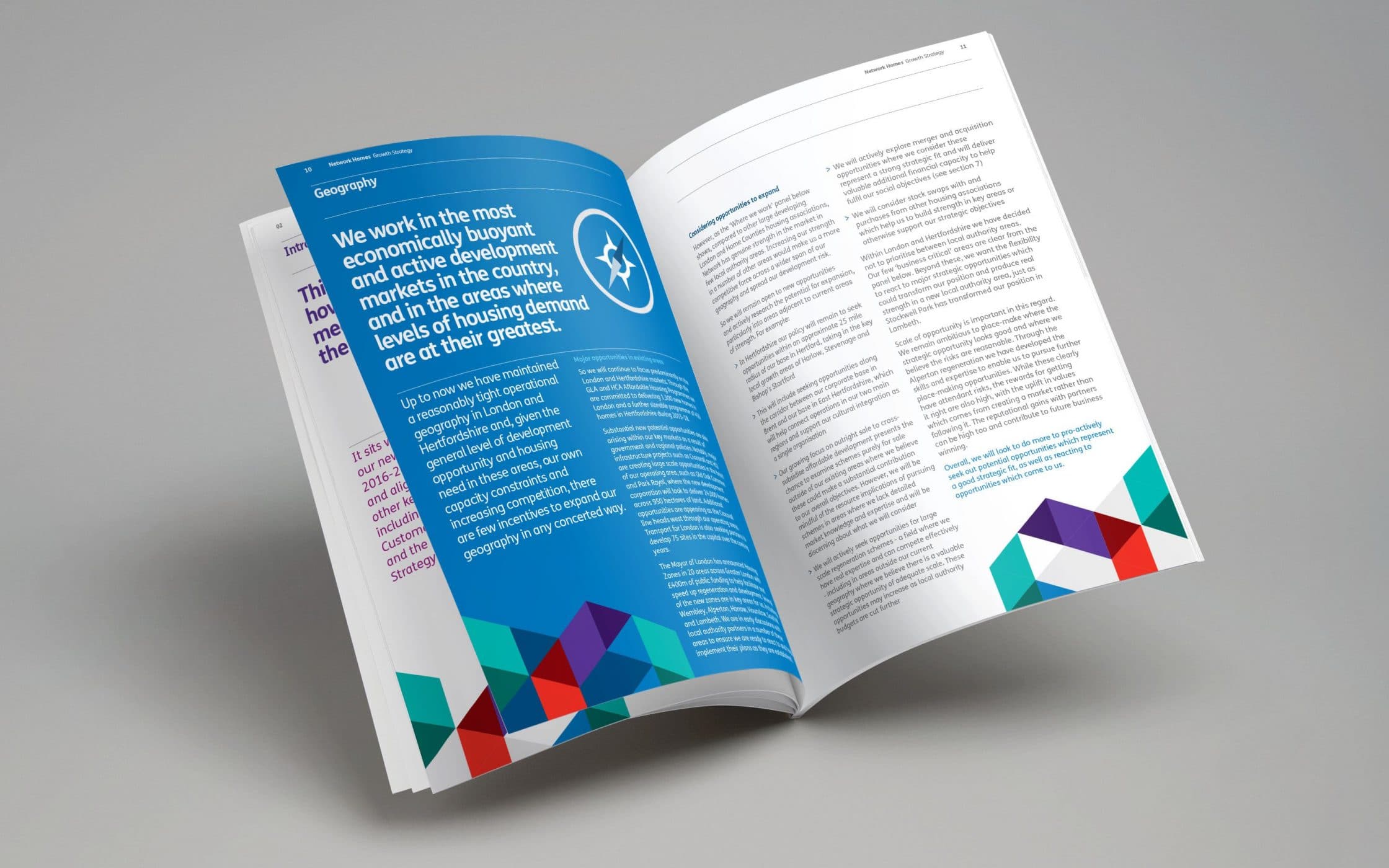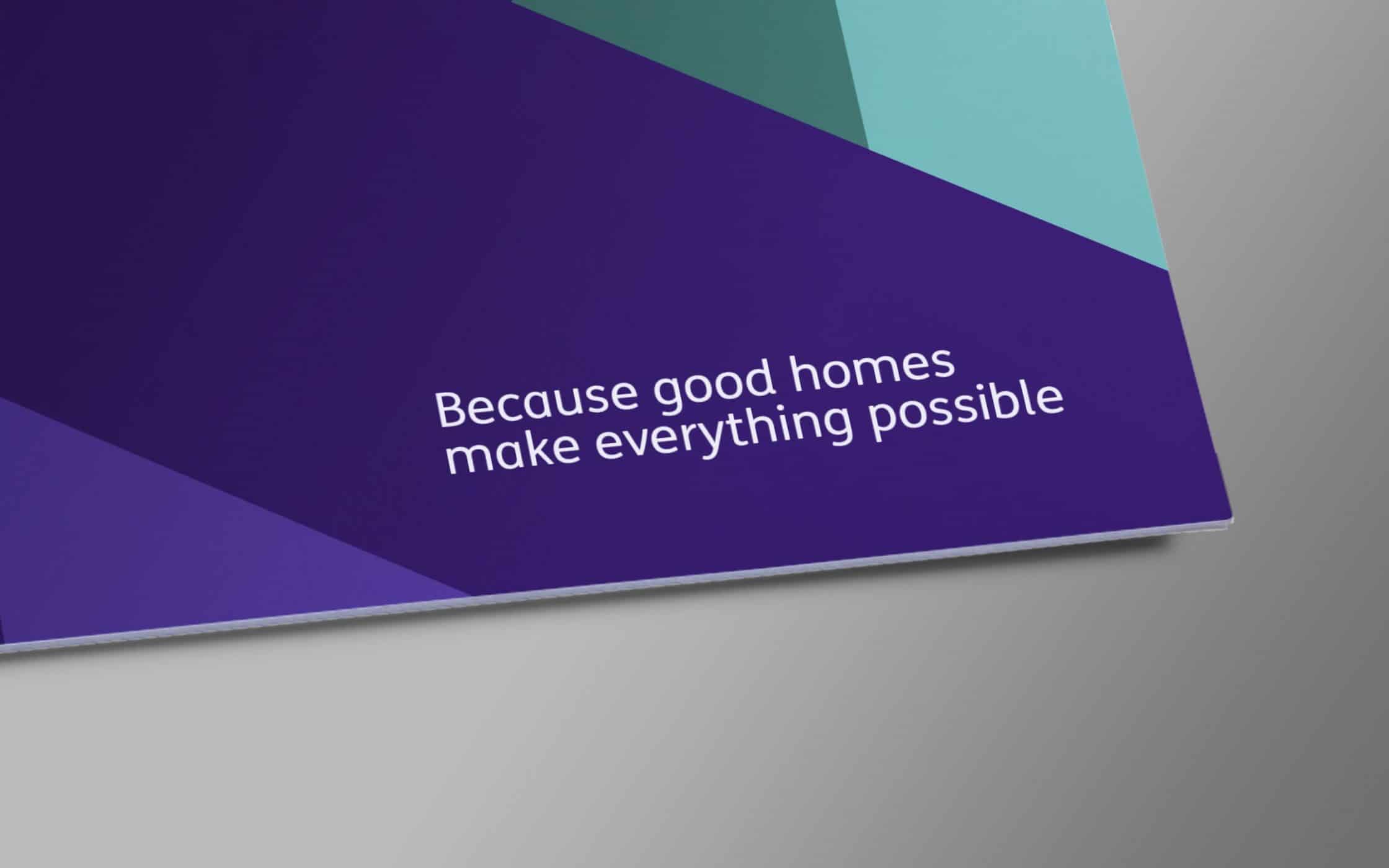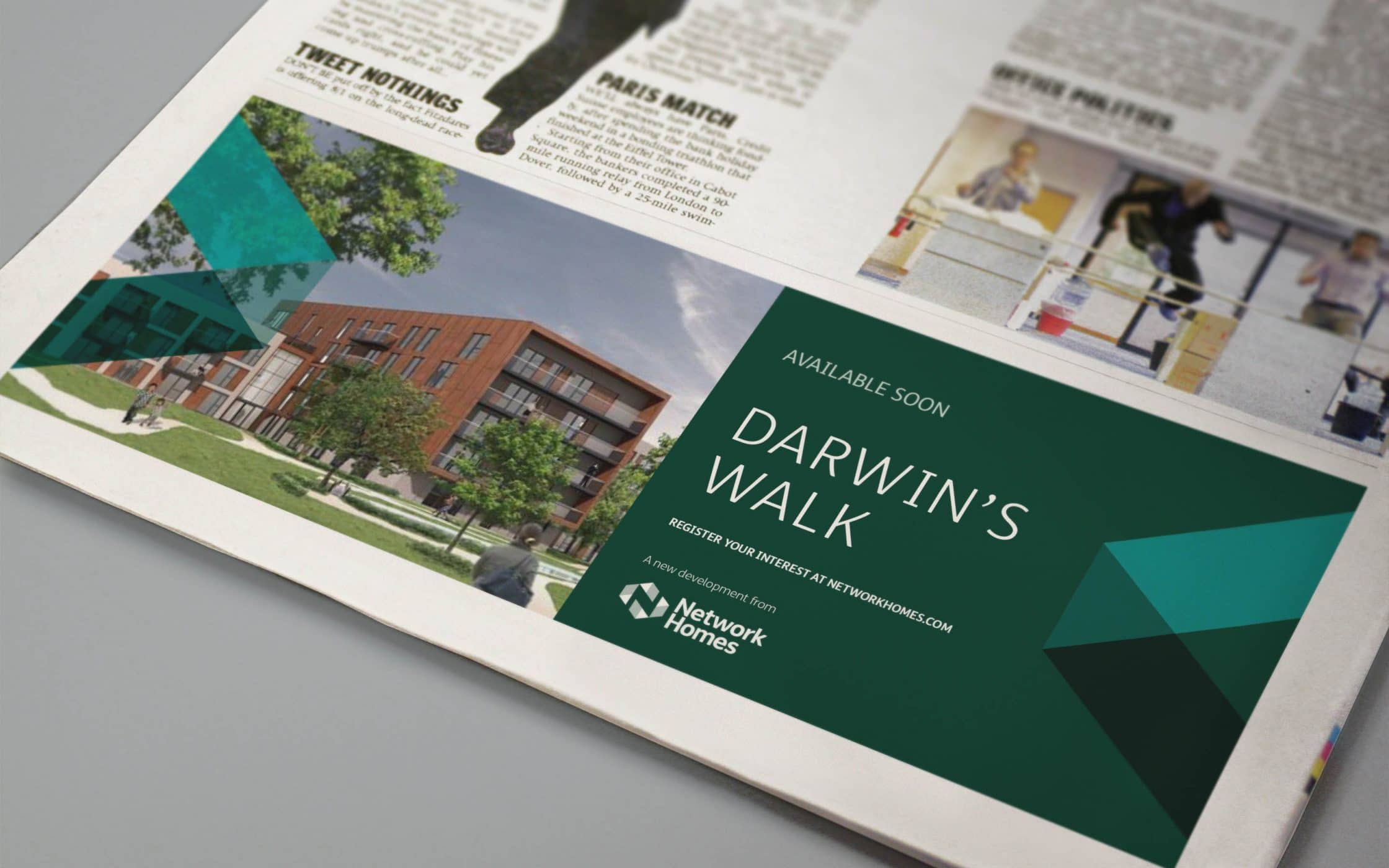 What we did
Research & analysis
Interviews & workshops
Strategy & positioning
Tone of voice & messaging
Branding & development
Visual & verbal identity
Communication planning
Application guidelines
Client testiomonials
Fabrik's team did a vast amount of work in a short space of time, and delivered our re-brand to schedule. Feedback internally and externally has been great, and our new brand identity is already making our communications feel more vibrant and consistent.
Simon Graham
Director for Strategy & External Affairs, Network Homes
Tell us about you We dig deep to discover tangible benefits at your brand's heart. We then use insights and ideas to build your brand and shape your reputation. But we always start with a simple question: what do you need?