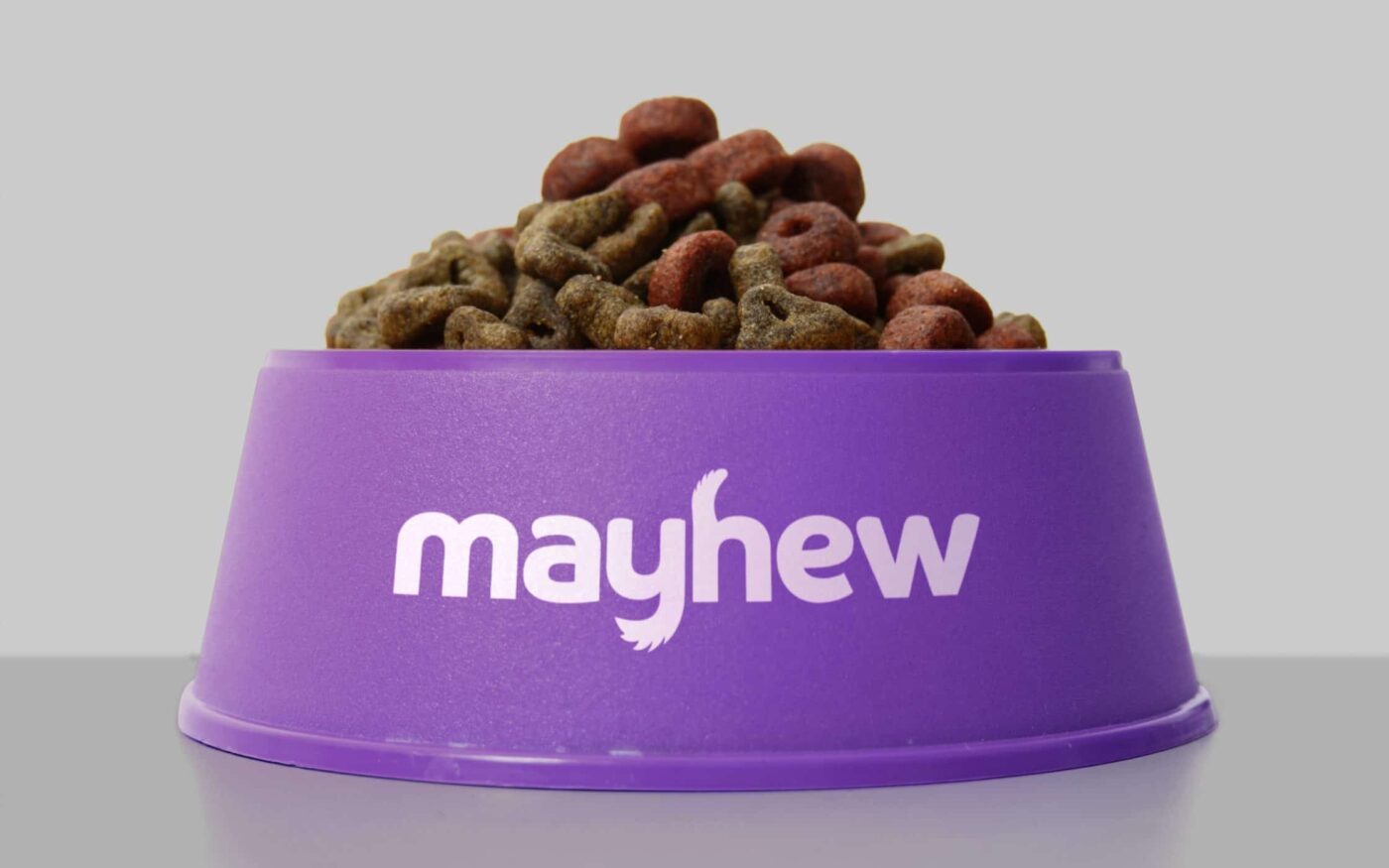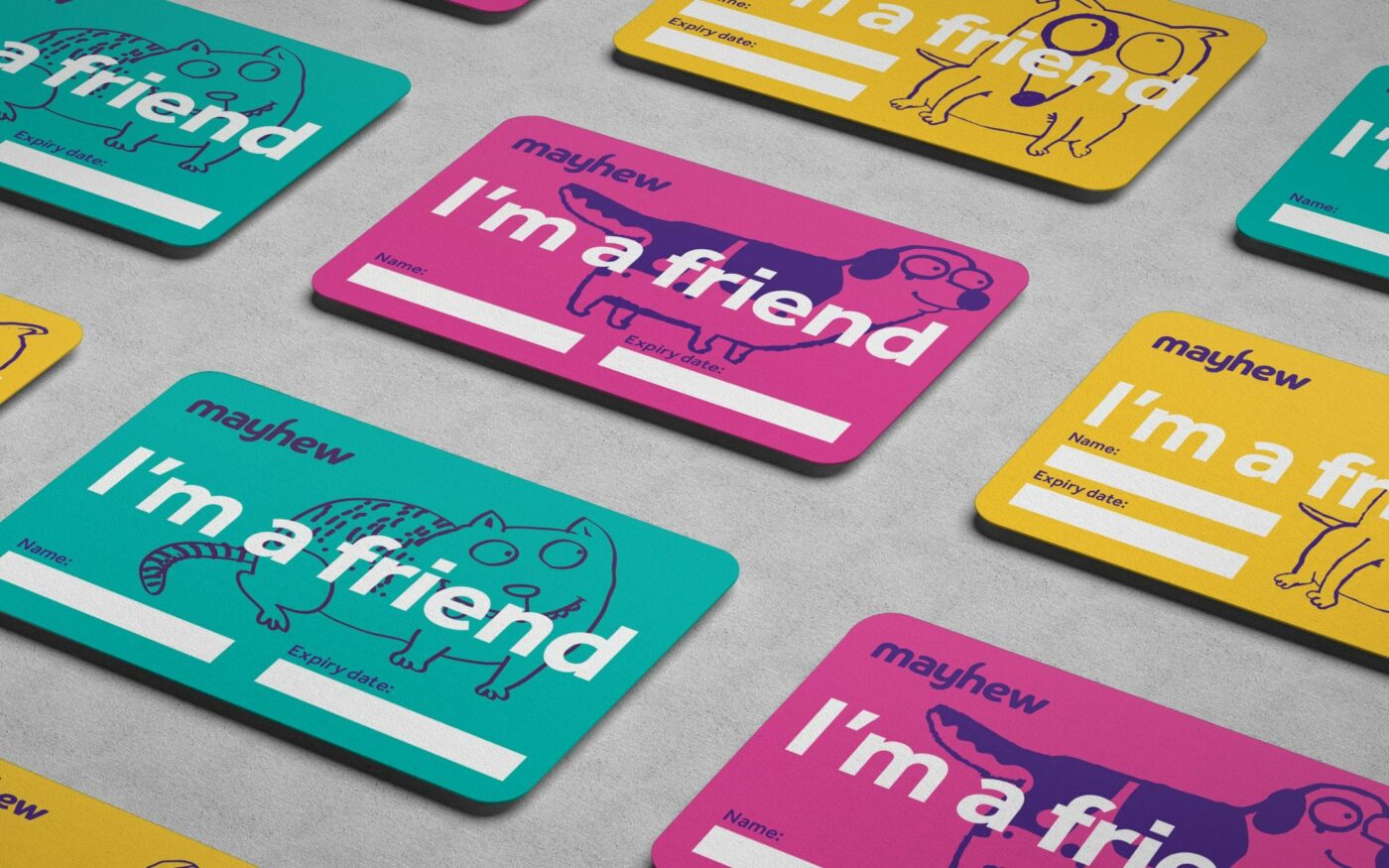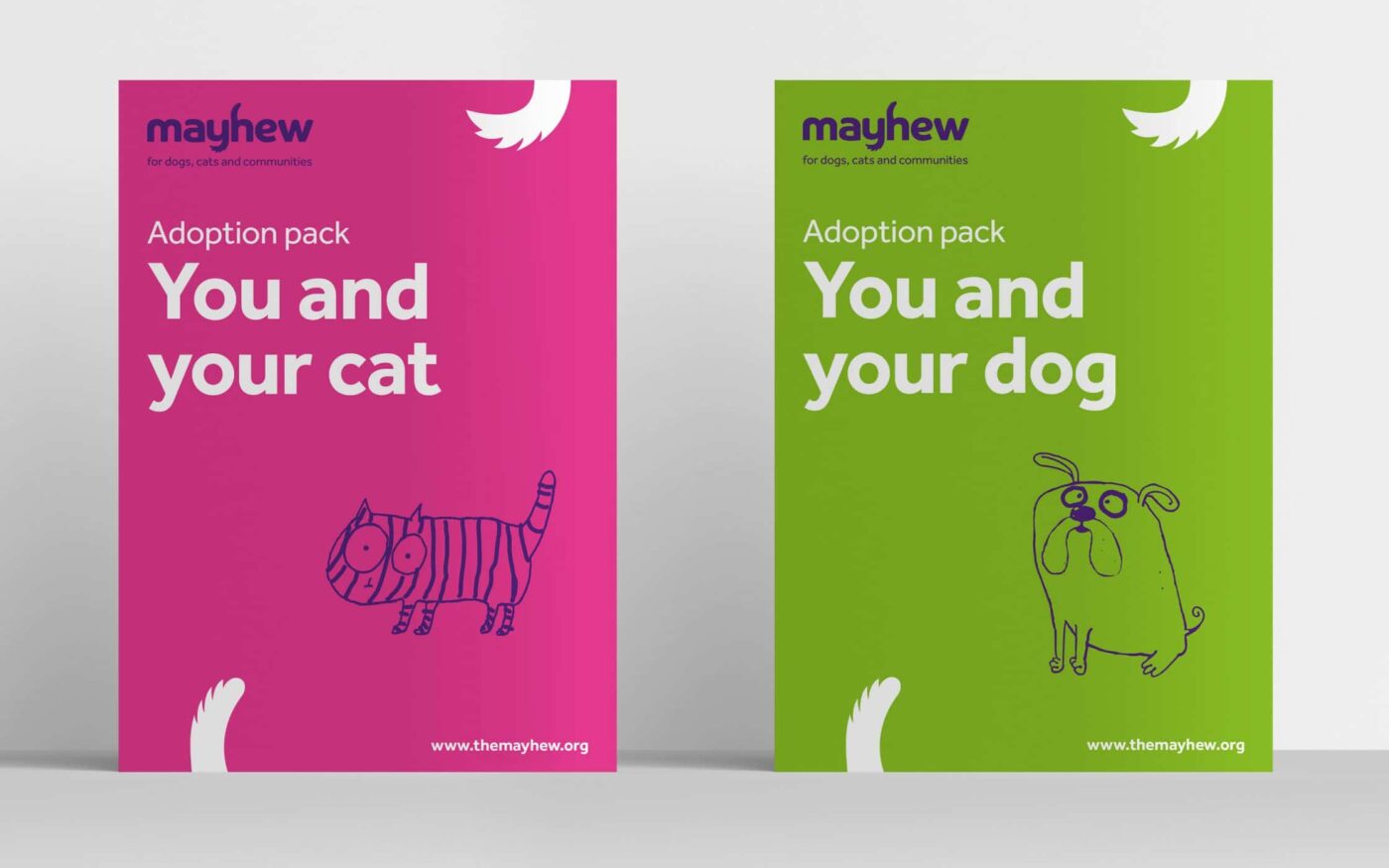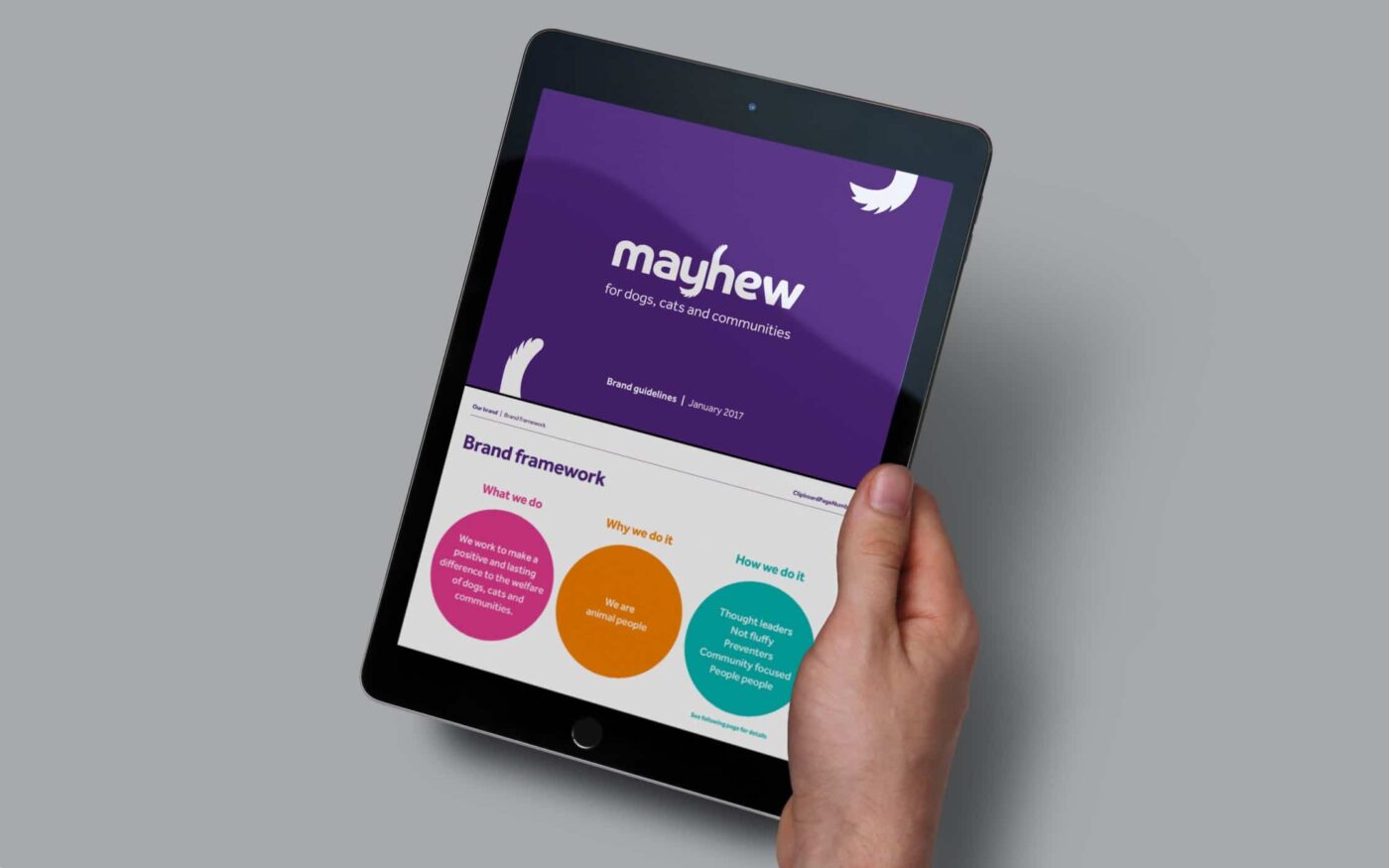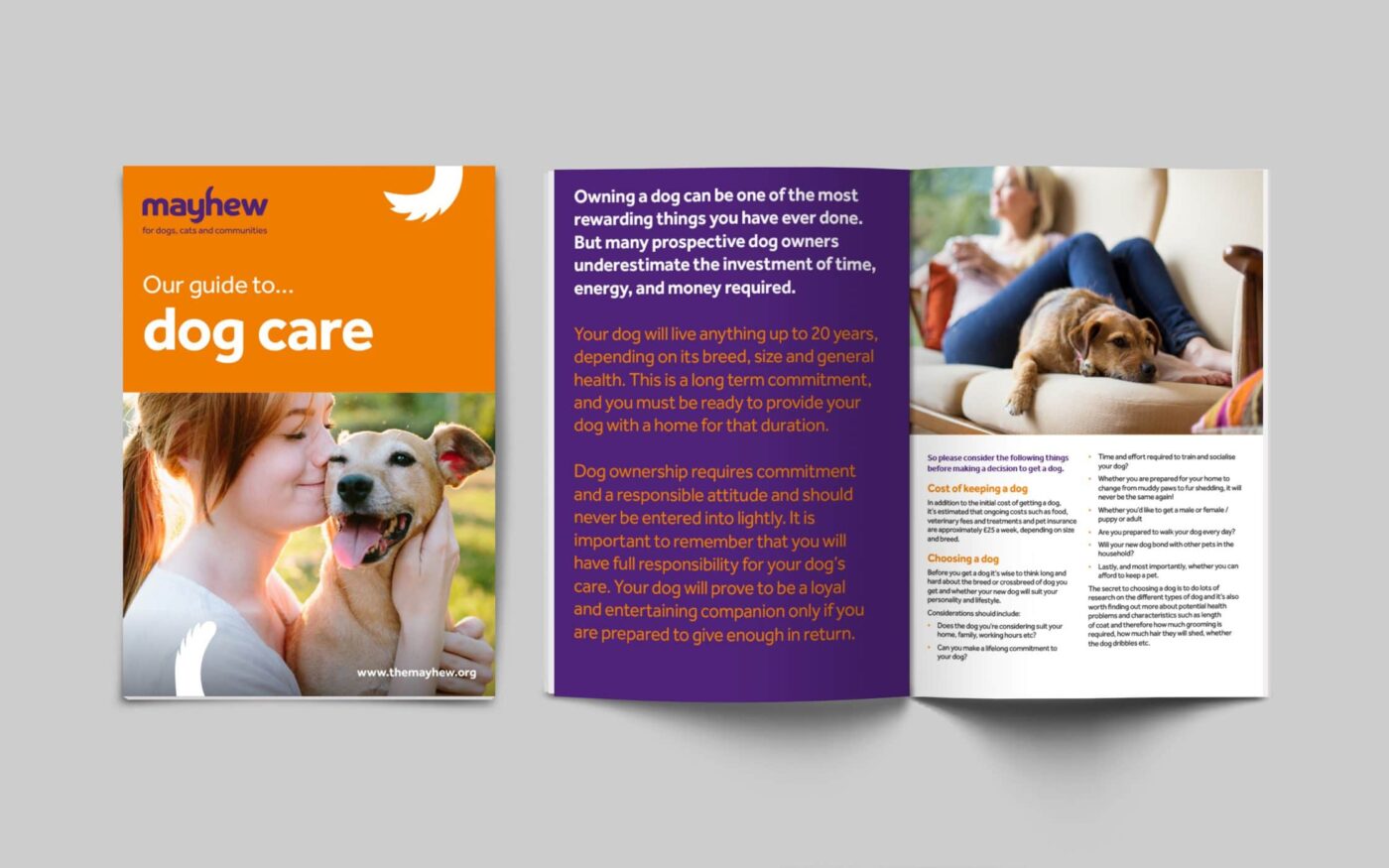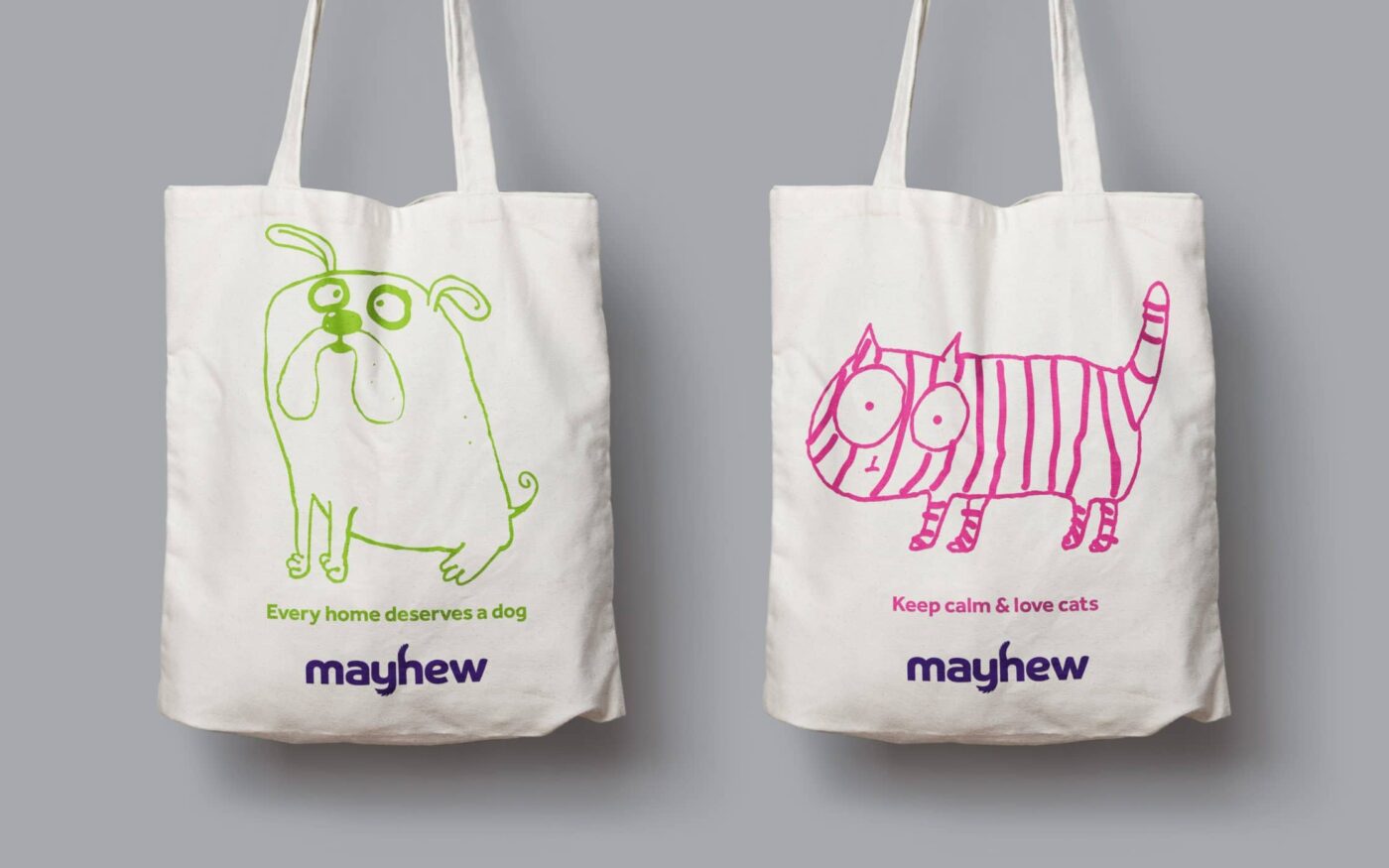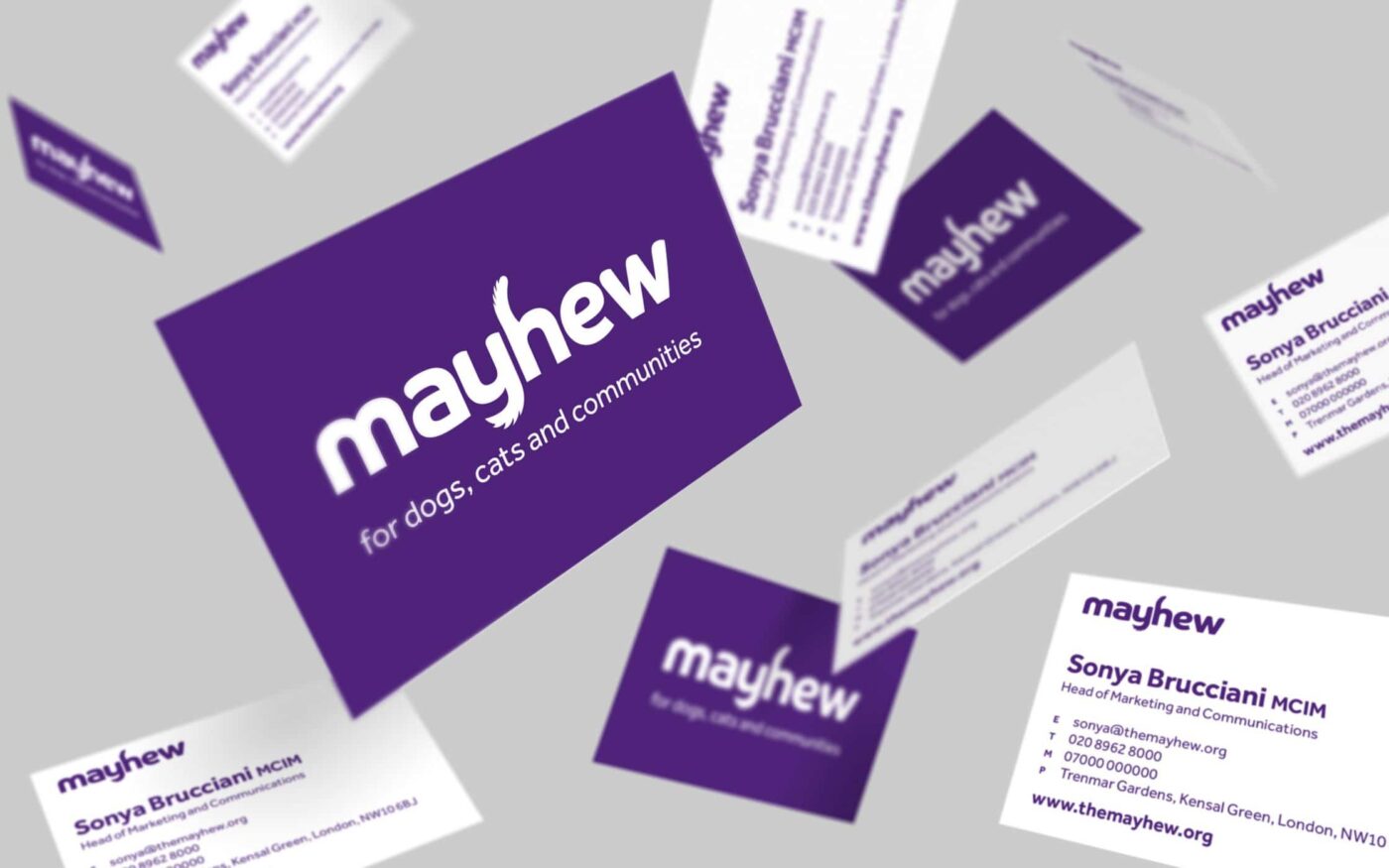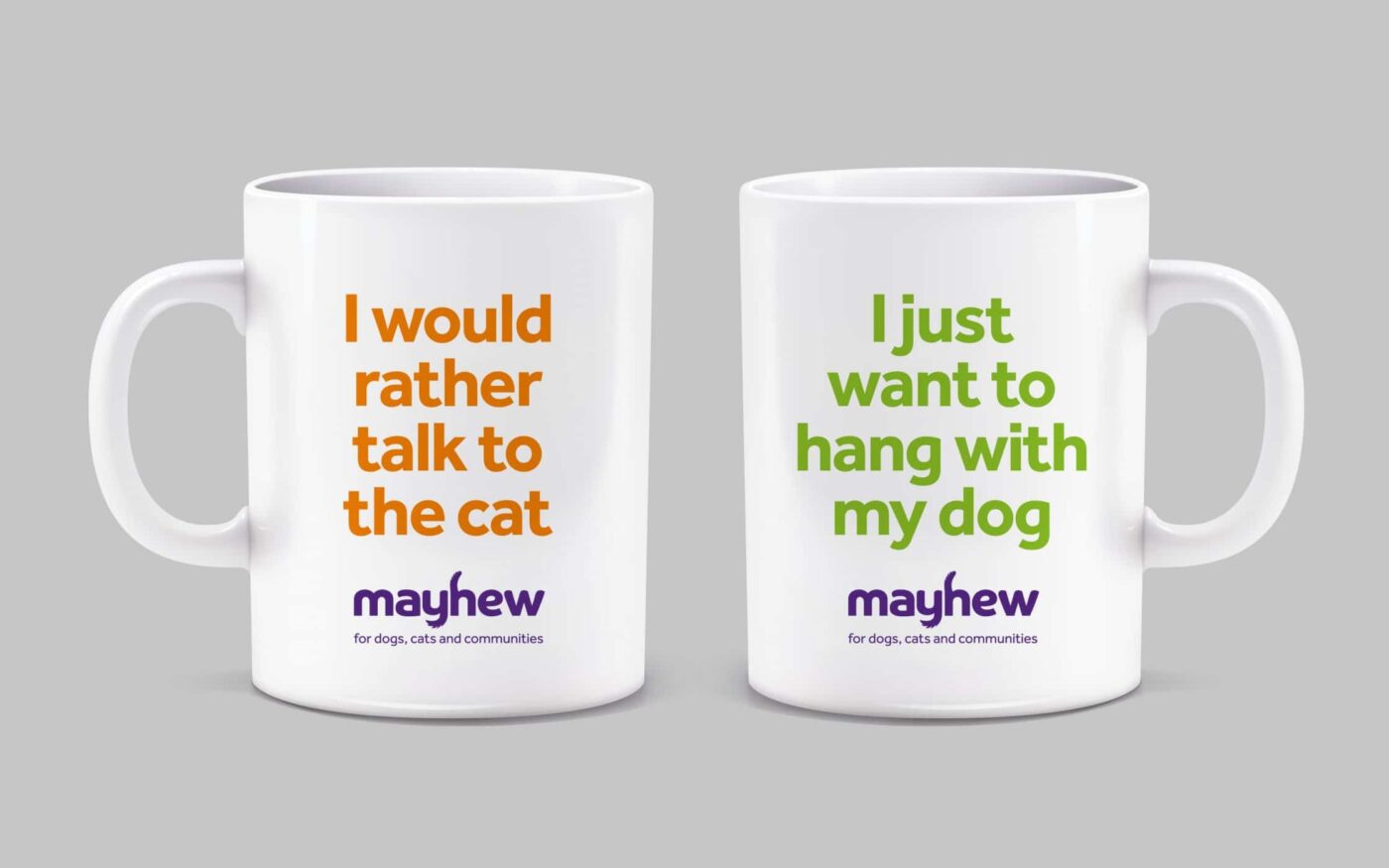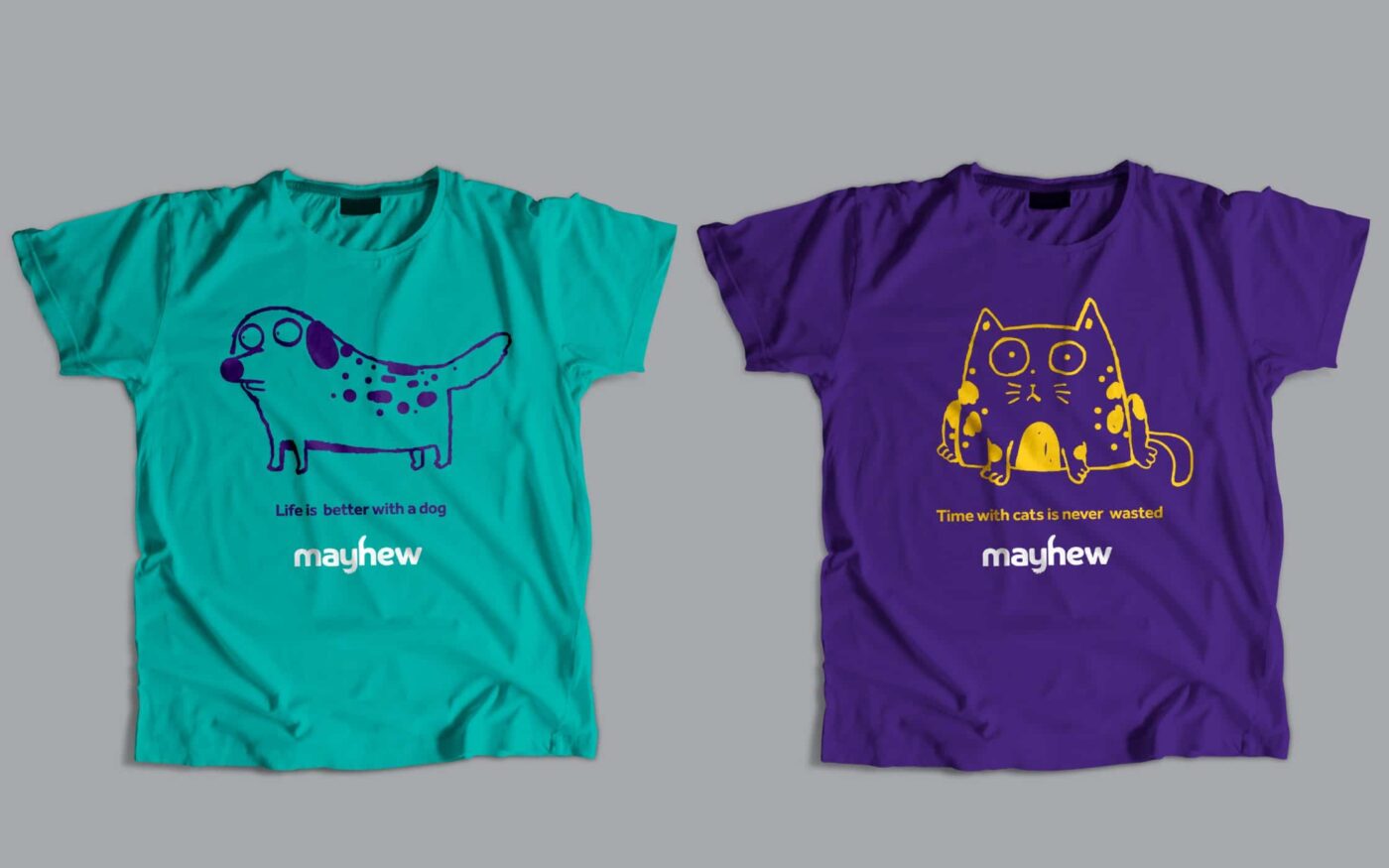 Overview
The Mayhew Animal Home has provided shelter and refuge for animals in need since 1886. It also assists their carers. While the original mission remains today, the entity's activities have broadened into something truly remarkable. To recognise its expanded constitution, The Mayhew Animal Home elected to re-brand and appointed Fabrik to facilitate this crucial phase in its history.
Naturally, Fabrik consulted with staff, volunteers, supporters and key stakeholders. We also made friends with a few residents. The fact that Mayhew does great work was not in dispute. But much of this work was going under the radar. It was being neither recognised or communicated. While primarily an animal rehousing service, the scope of Mayhew's work reaches into other areas, and this needed to be amplified.
We suggested shortening the name, from The Mayhew Animal Home to Mayhew. In doing so, the perception of Mayhew existing purely to house and shelter animals was removed, while its heritage was retained. We then added a strapline – "for dogs, cats and communities" – which made the offer immediate without it being limiting. Further to this, we devised a brand strategy to take Mayhew into an exciting future.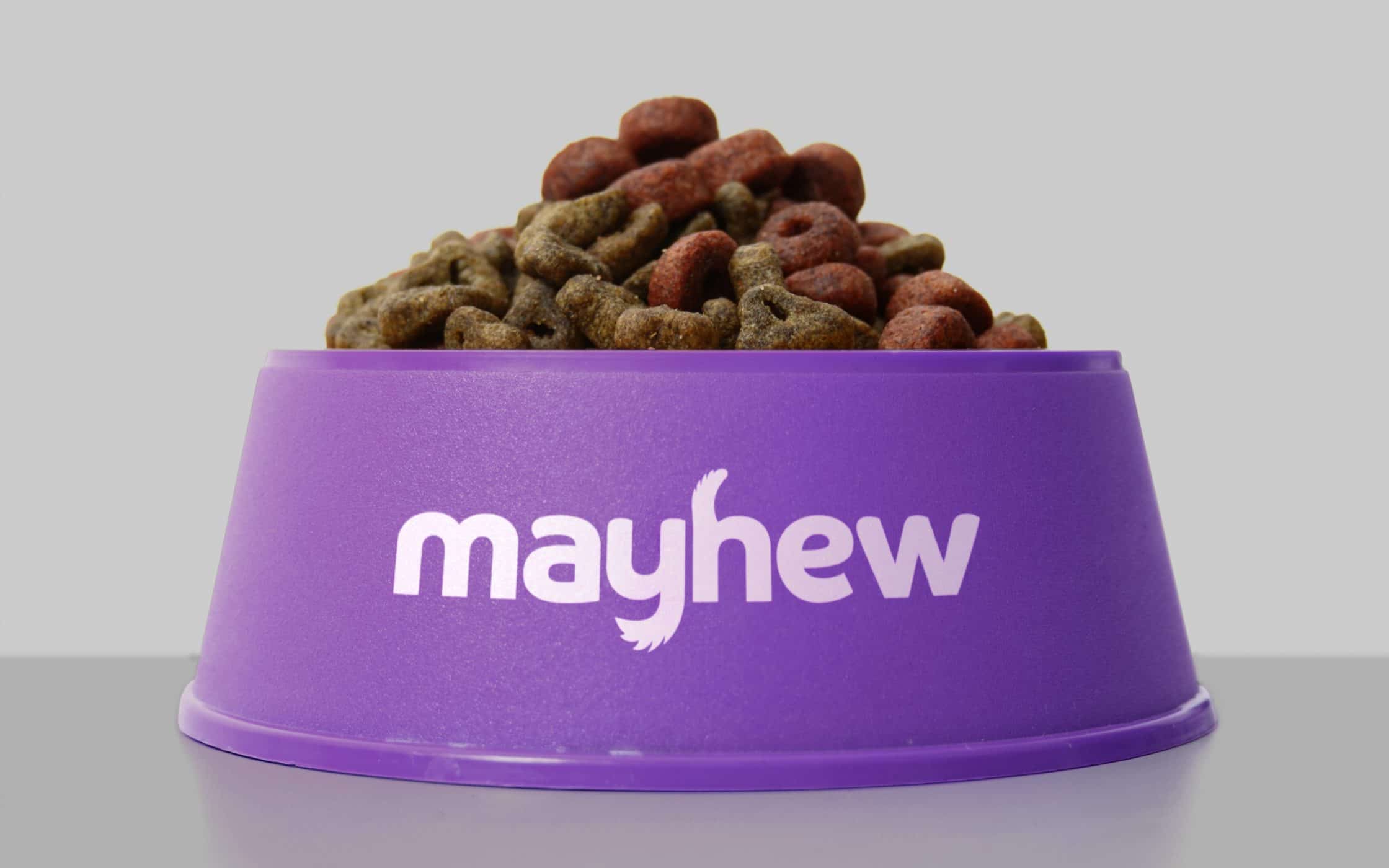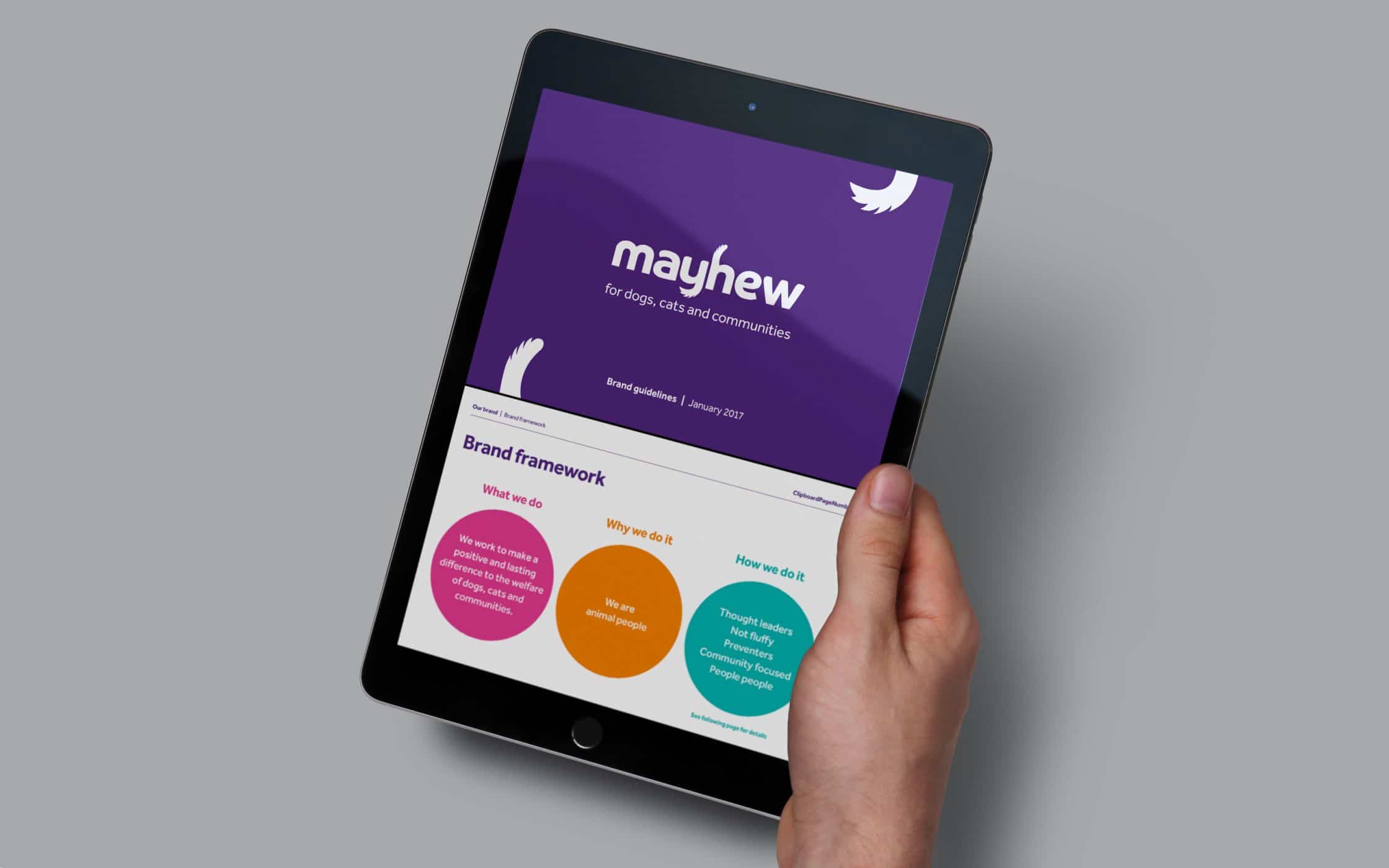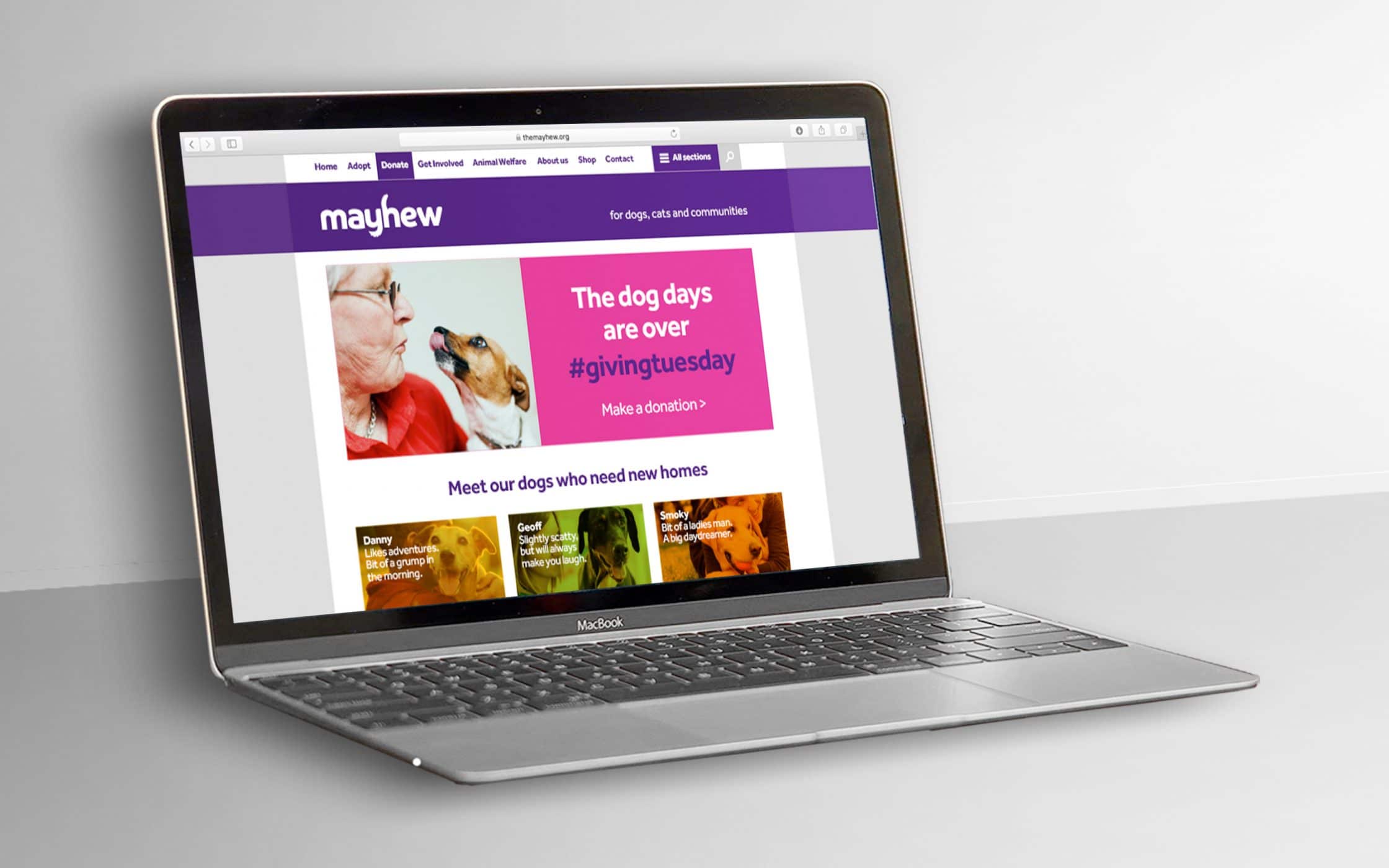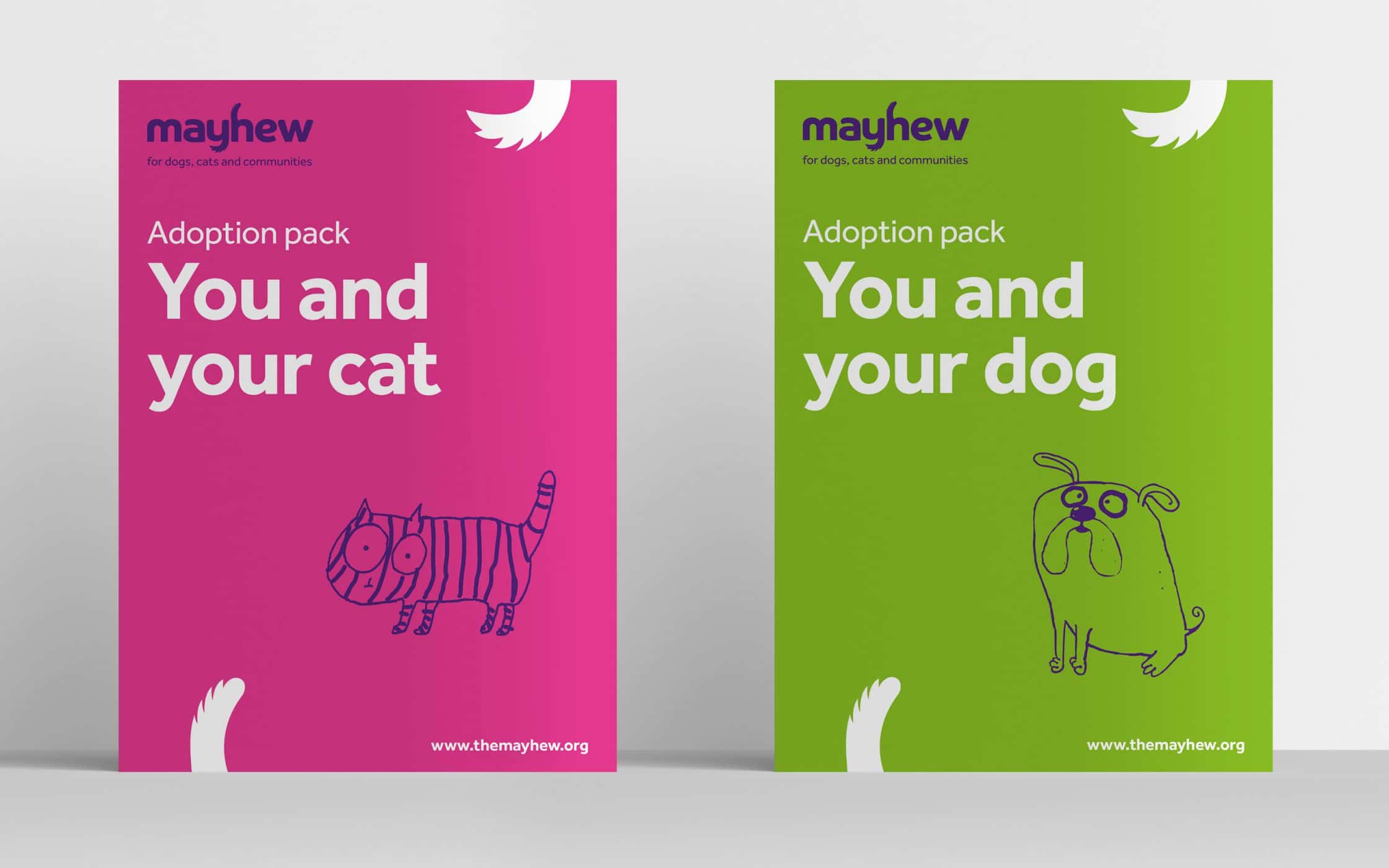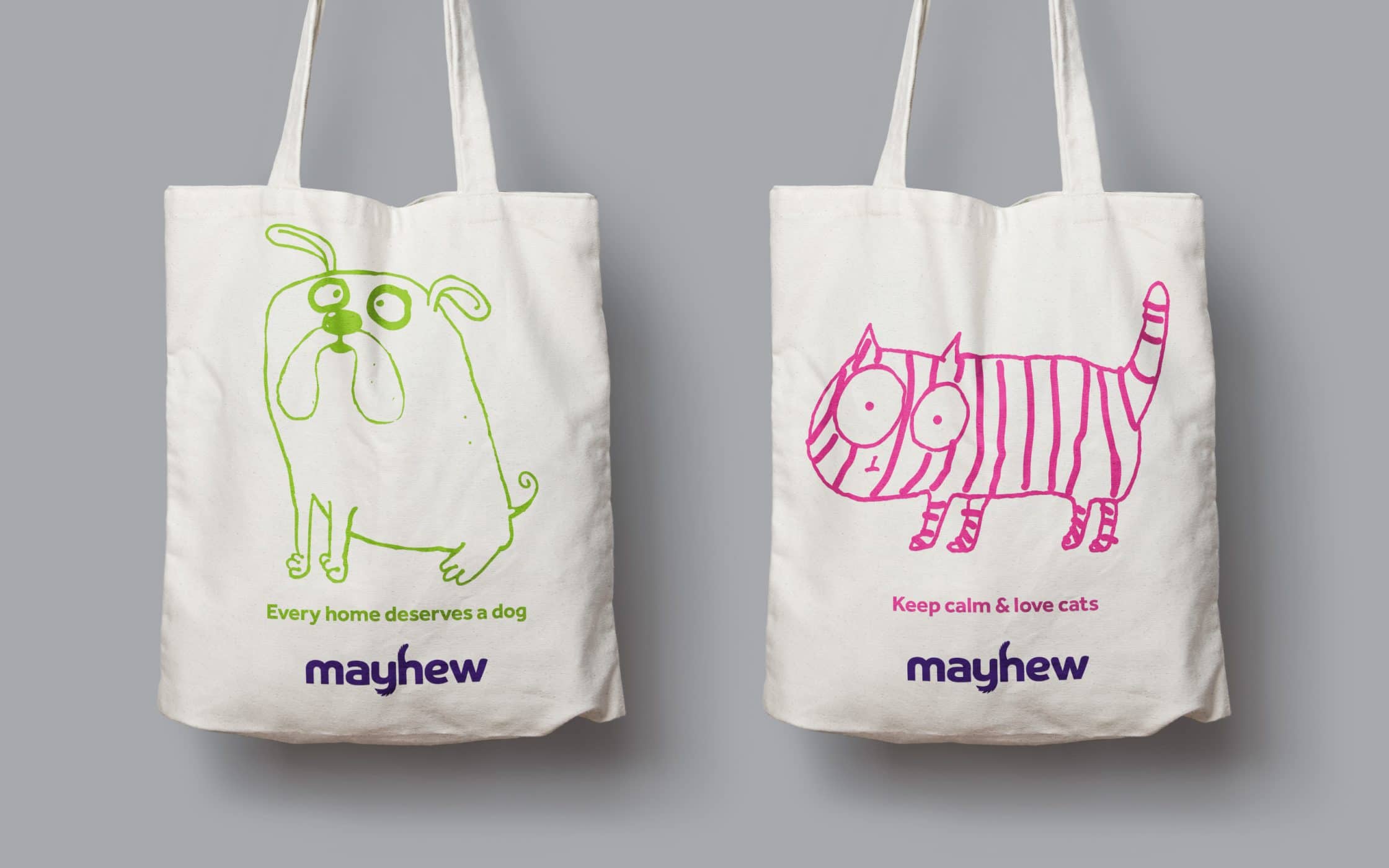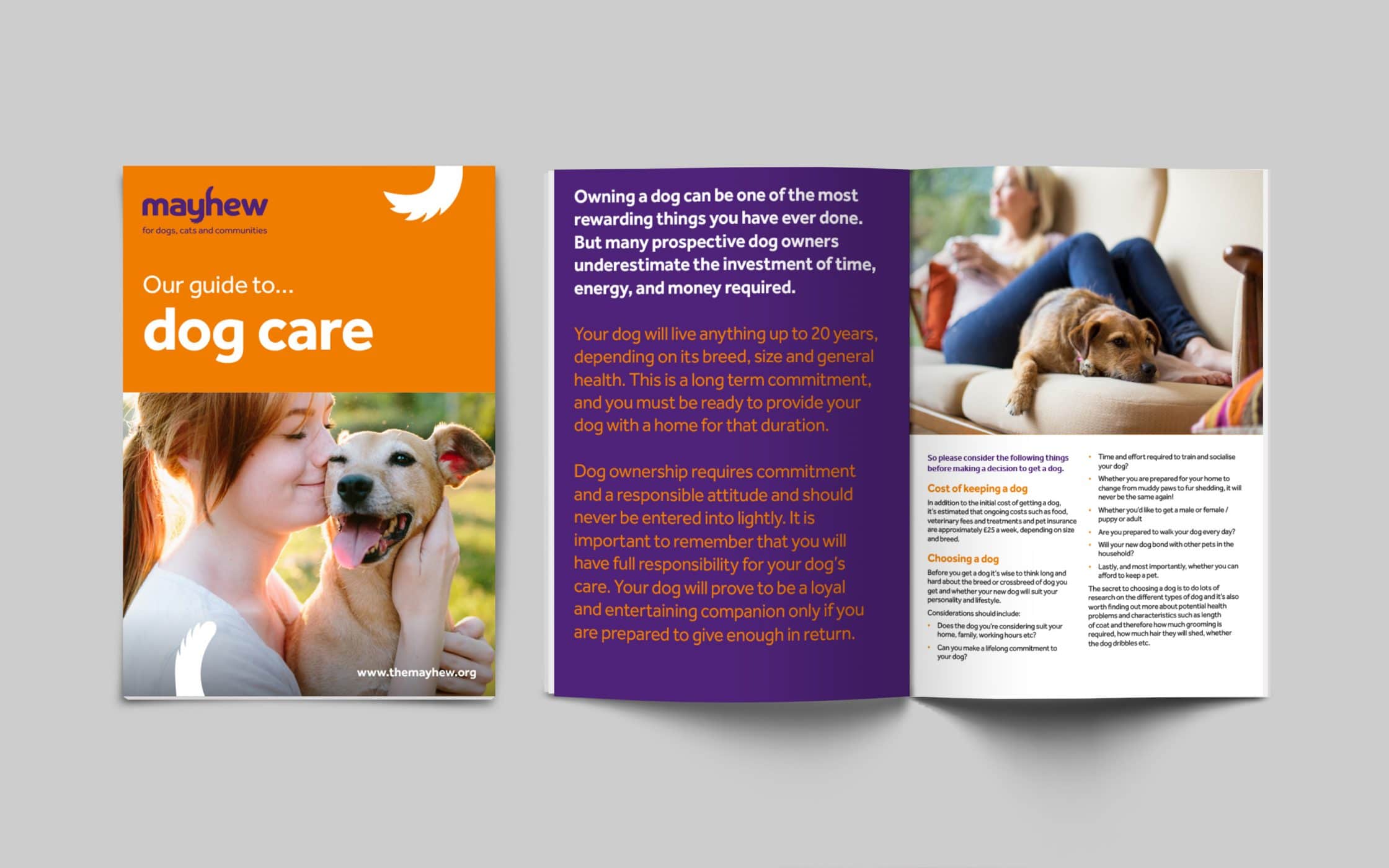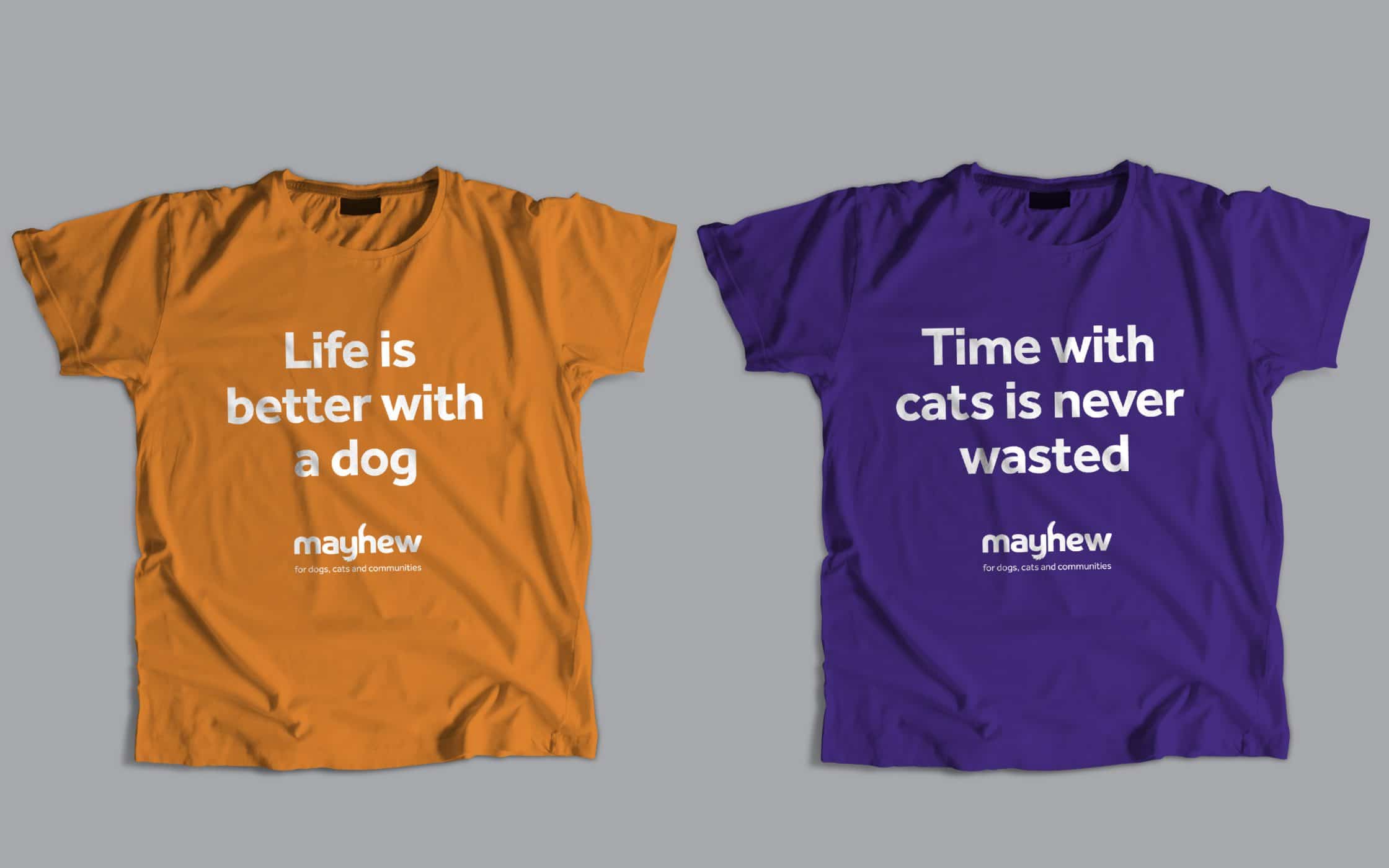 Outcome
At Fabrik, we believe in building from solid foundations. So we created a brand platform to enable the Mayhew to make its entire suite of services visible. The 'epicentre' of Mayhew became the Animal Home. This provides a base for its community and veterinary services, while its international work is now promoted beyond the reach of its HQ in North West London.
Fabrik created a brand manifesto, which brought an already close team even closer together.
With the strategy, positioning, name and architecture in place, we set about re-inventing the visual identity. At the heart of this re-brand is a genuine love of animals. Mayhew's team work tirelessly to make positive and lasting benefits to the welfare of dogs and cats, and the people who care for them.
Eschewing favouritism, Mayhew's logotype incorporates graphical elements with both felines and canine characteristics. The primary colour is purple, giving the identity an emotive, welcoming feel. The broader palette complements this theme, but injects vitality and vibrancy where needed. Meanwhile, the photographic style draws on the chemistry between people and their best friends. The visual identity is a true reflection of the Mayhew, its people and what it does.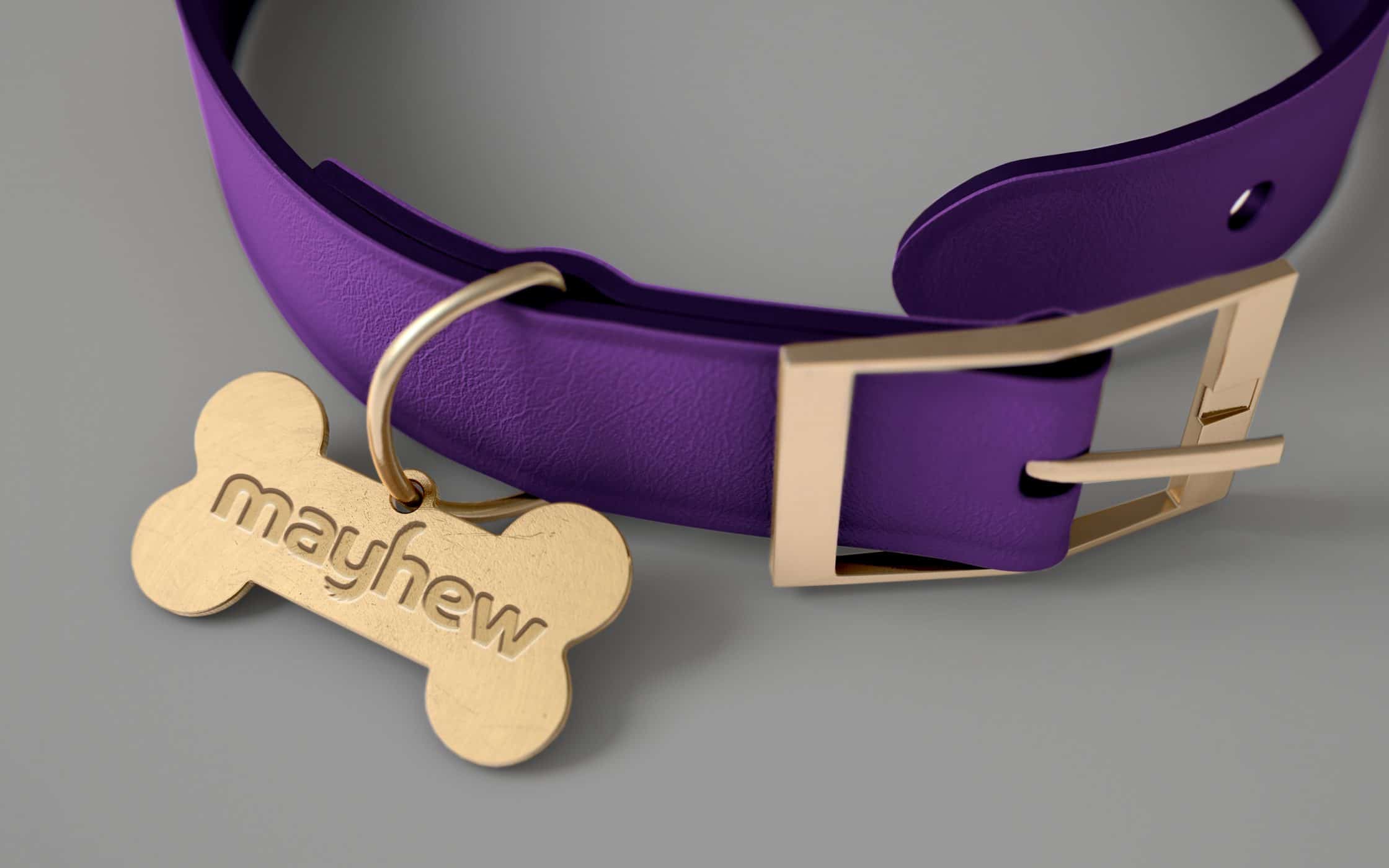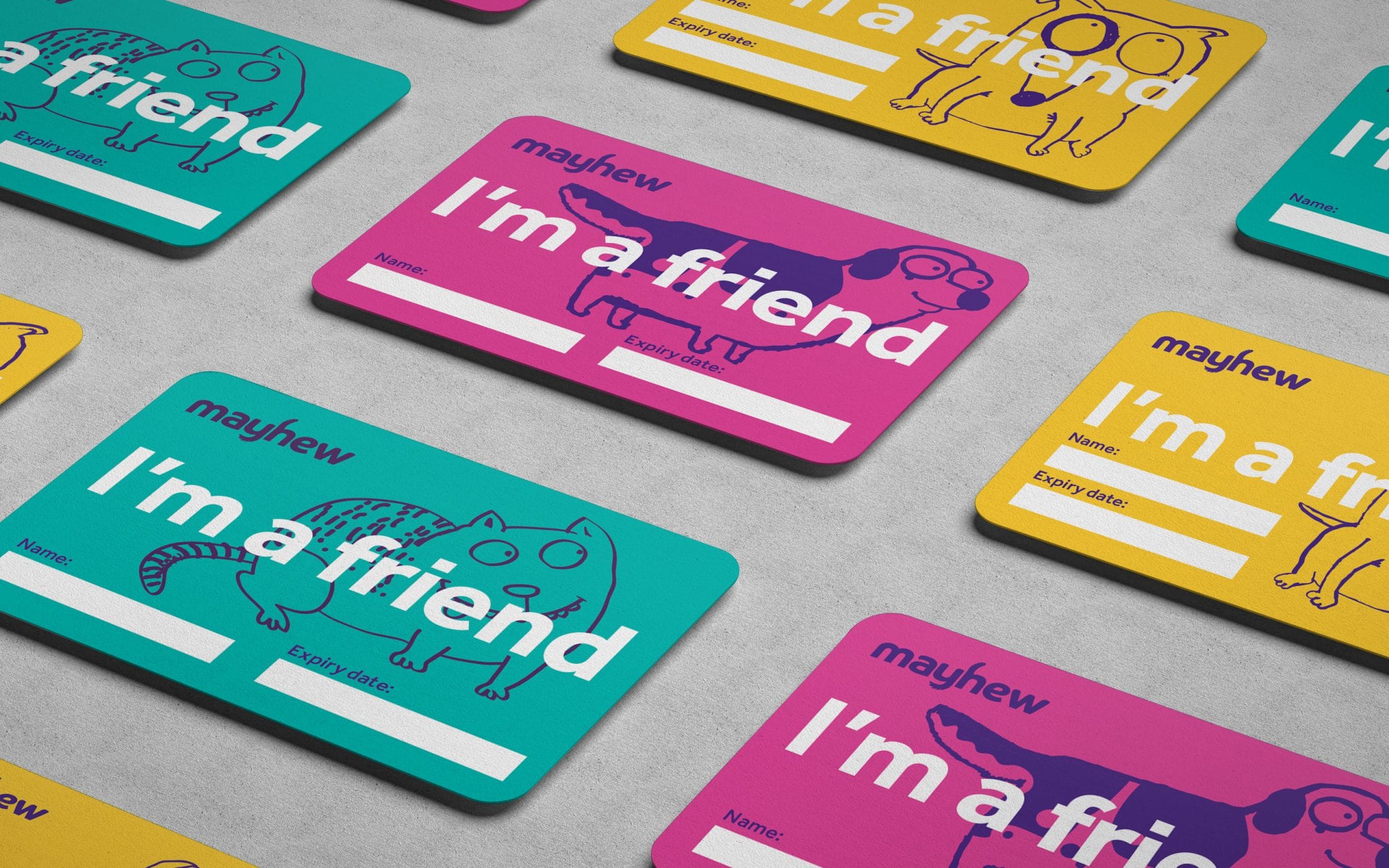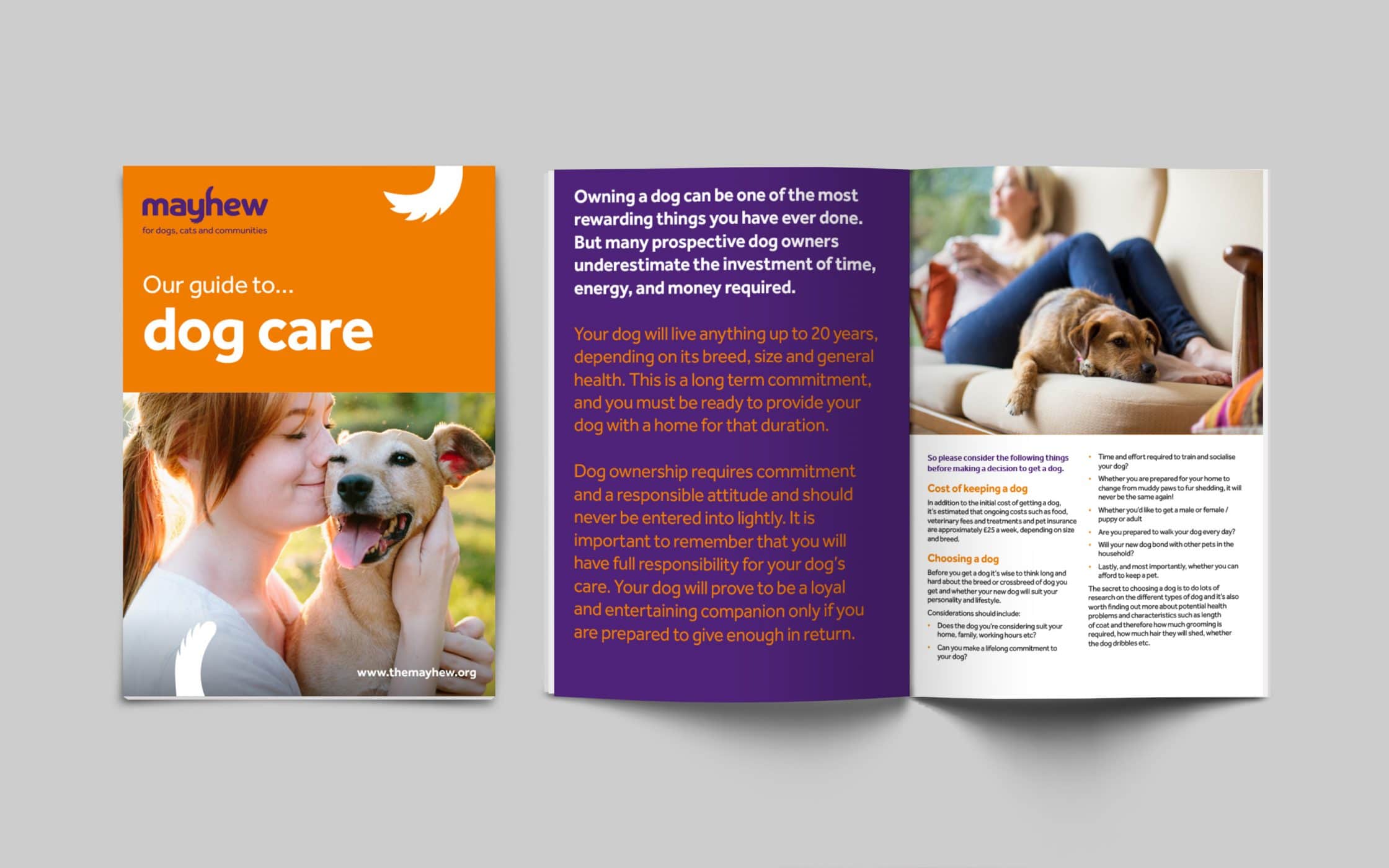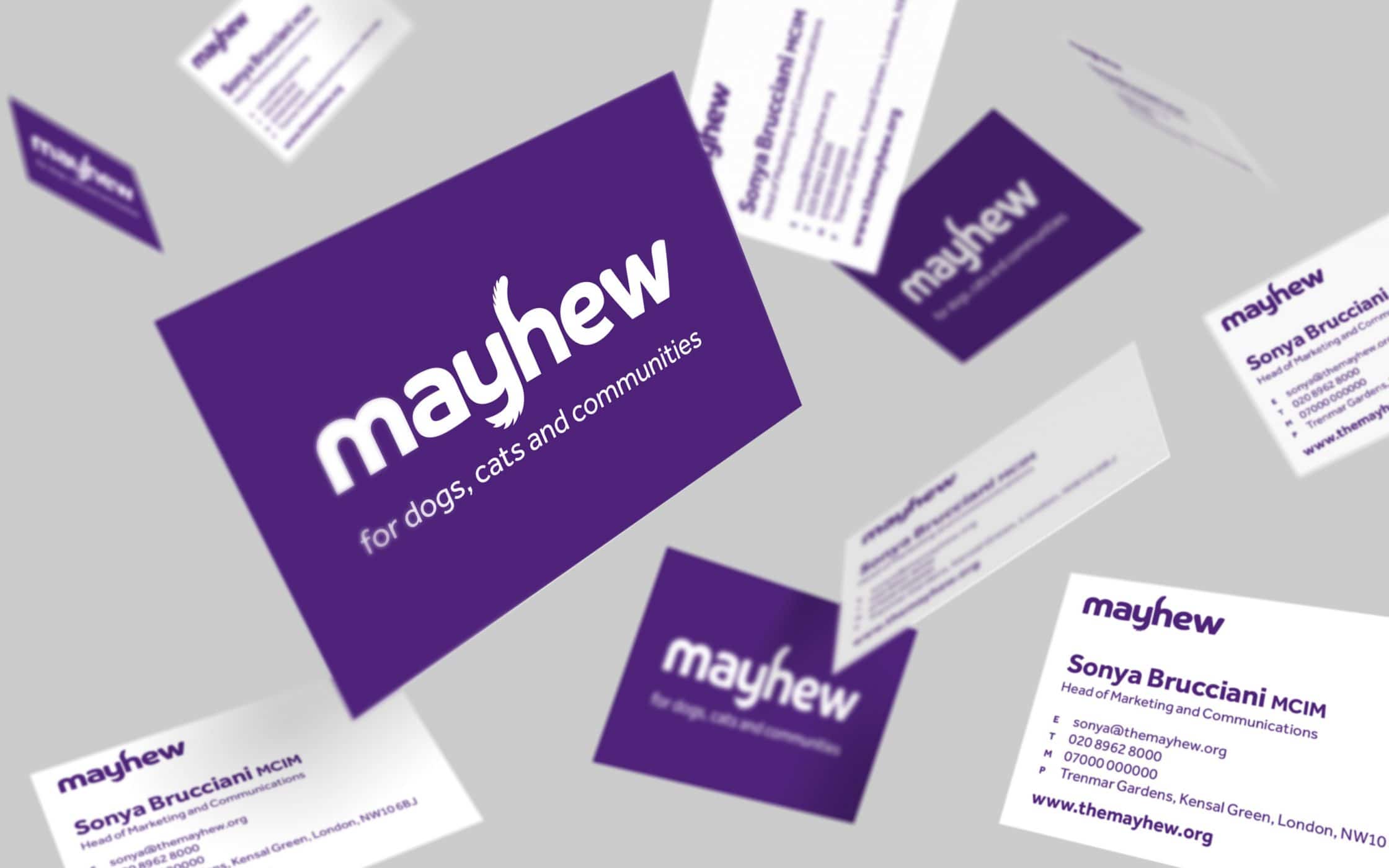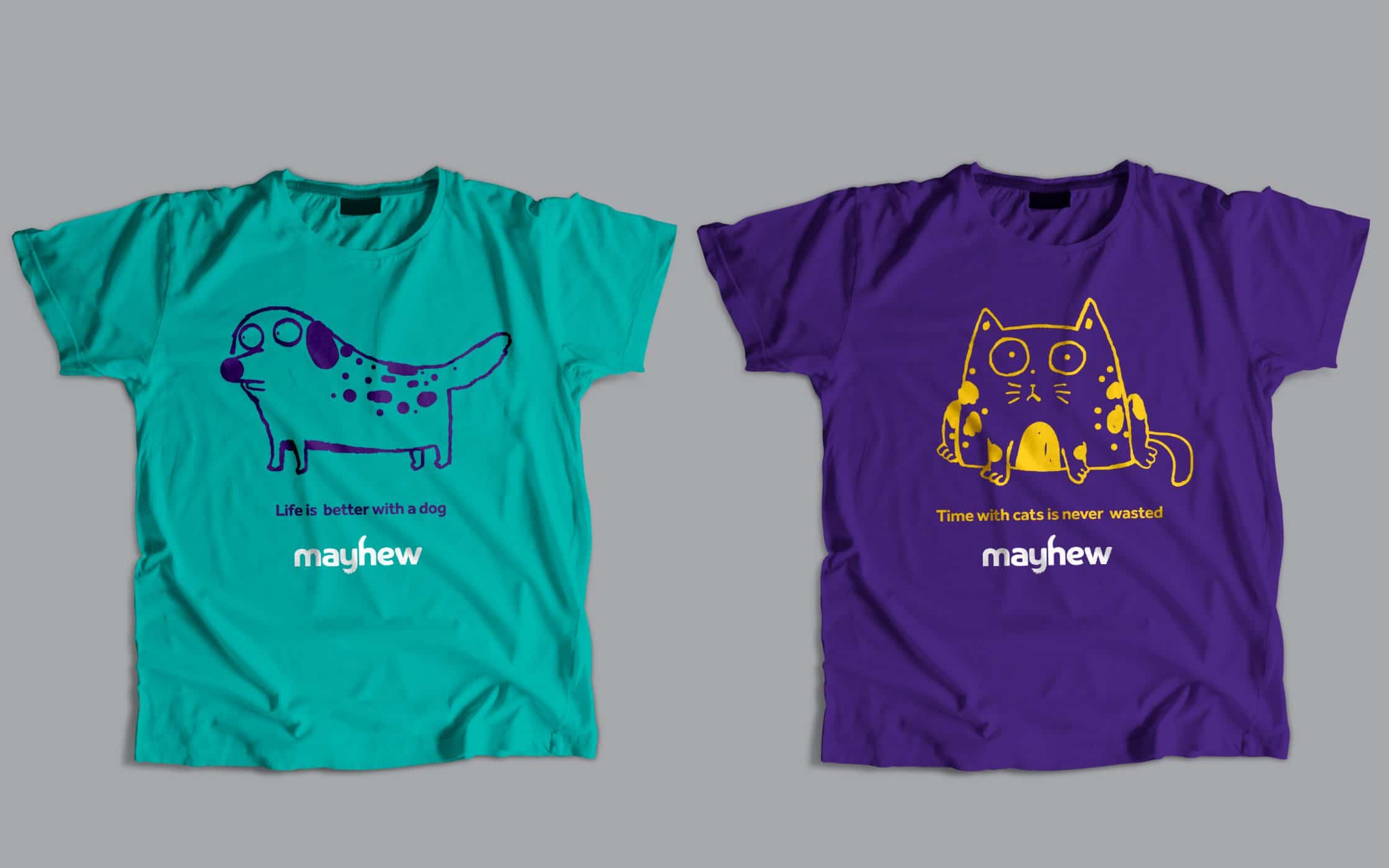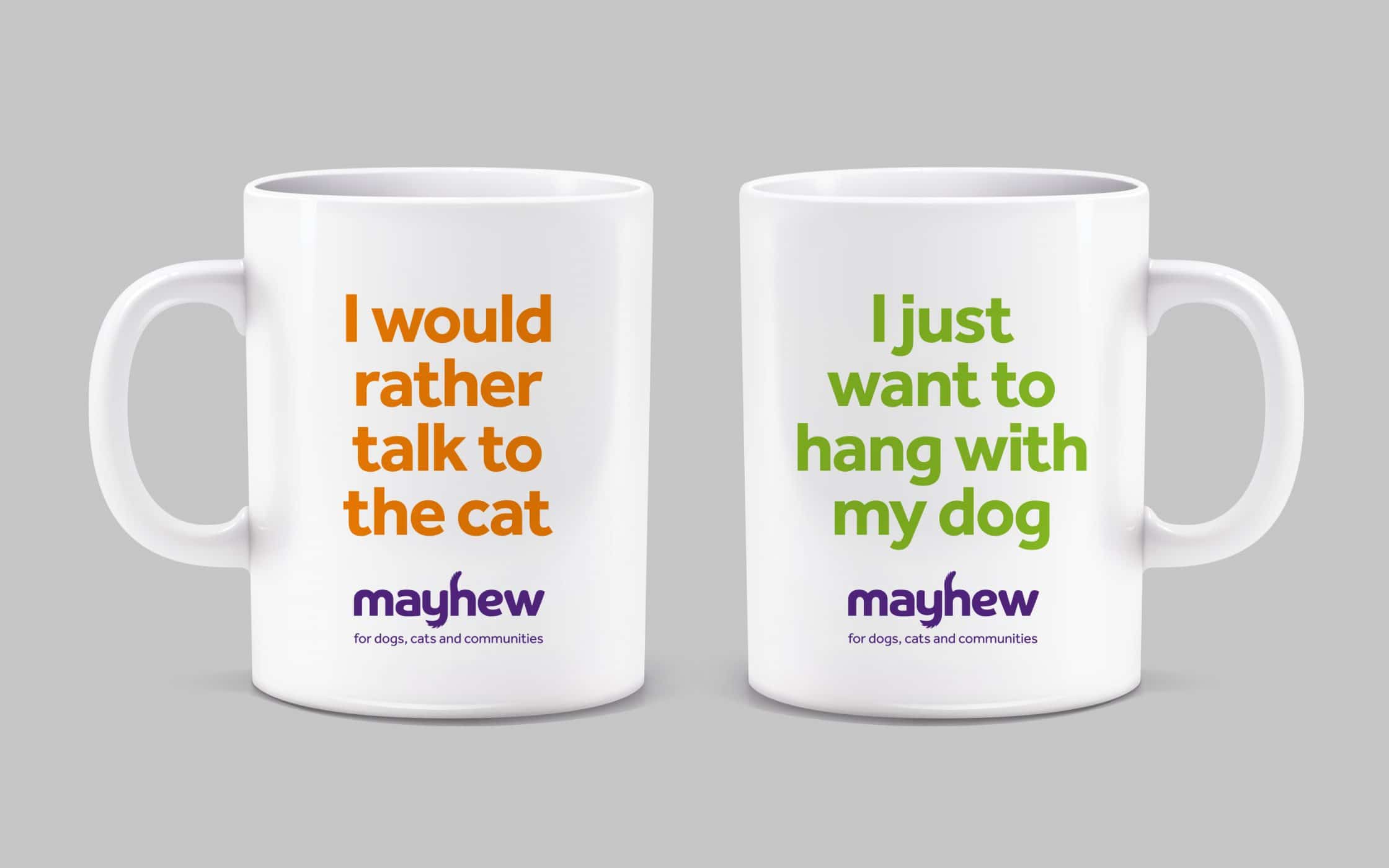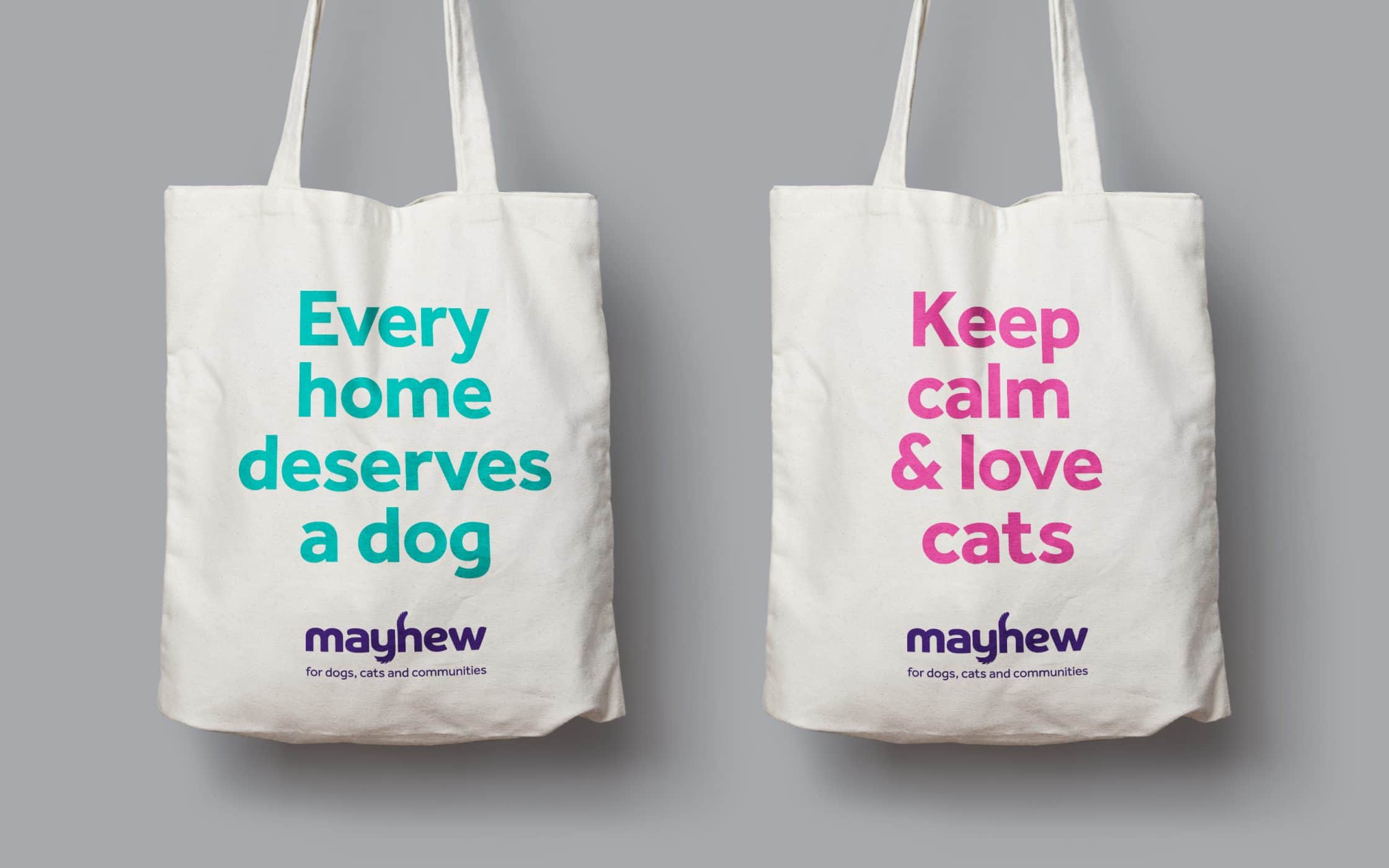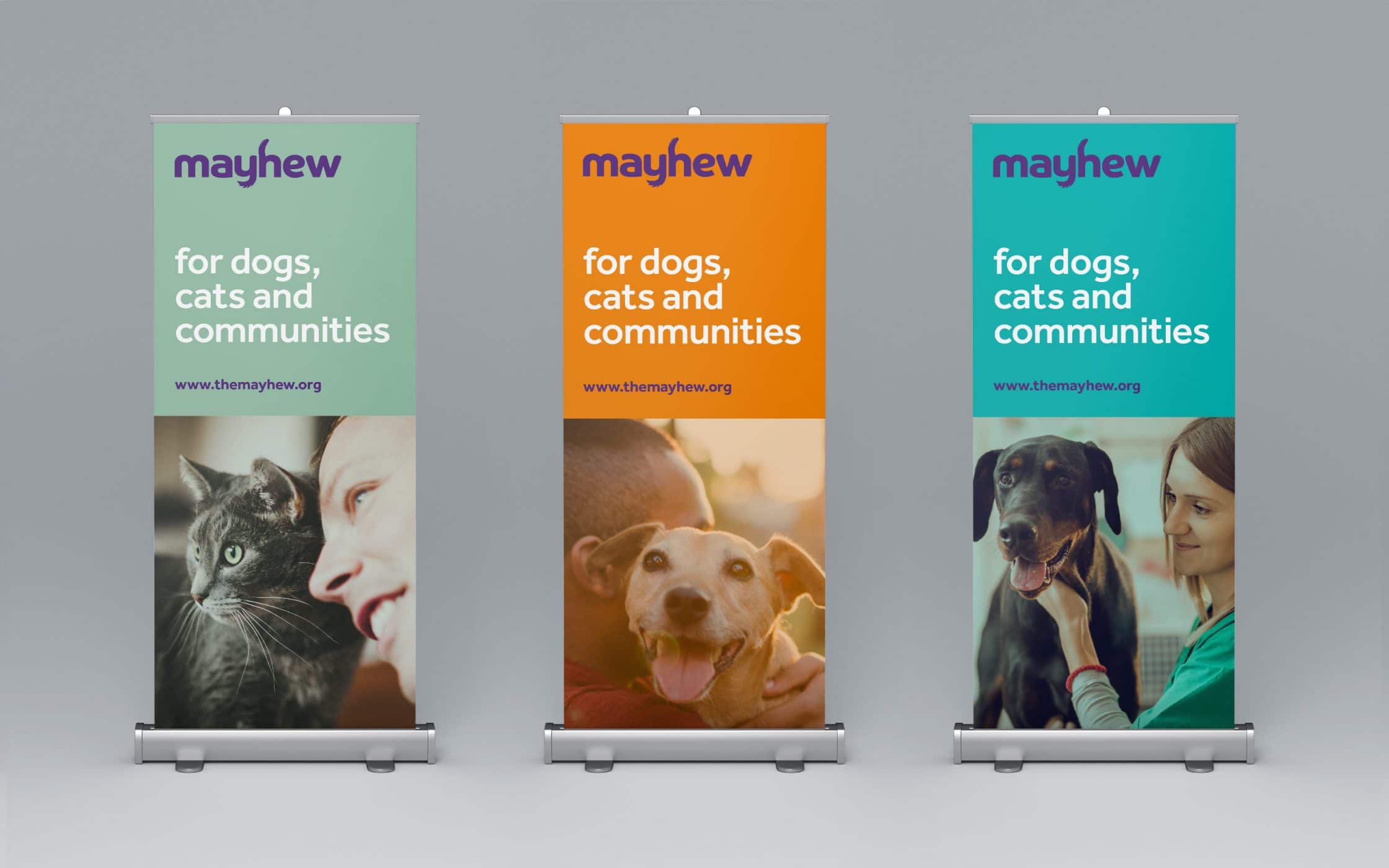 What we did
Research & analysis
Interviews & workshops
Strategy & positioning
Name development
Tone of voice & messaging
Branding & development
Visual & verbal identity
Communications planning
Identity guidelines
Tell us about you We dig deep to discover tangible benefits at your brand's heart. We then use insights and ideas to build your brand and shape your reputation. But we always start with a simple question: what do you need?