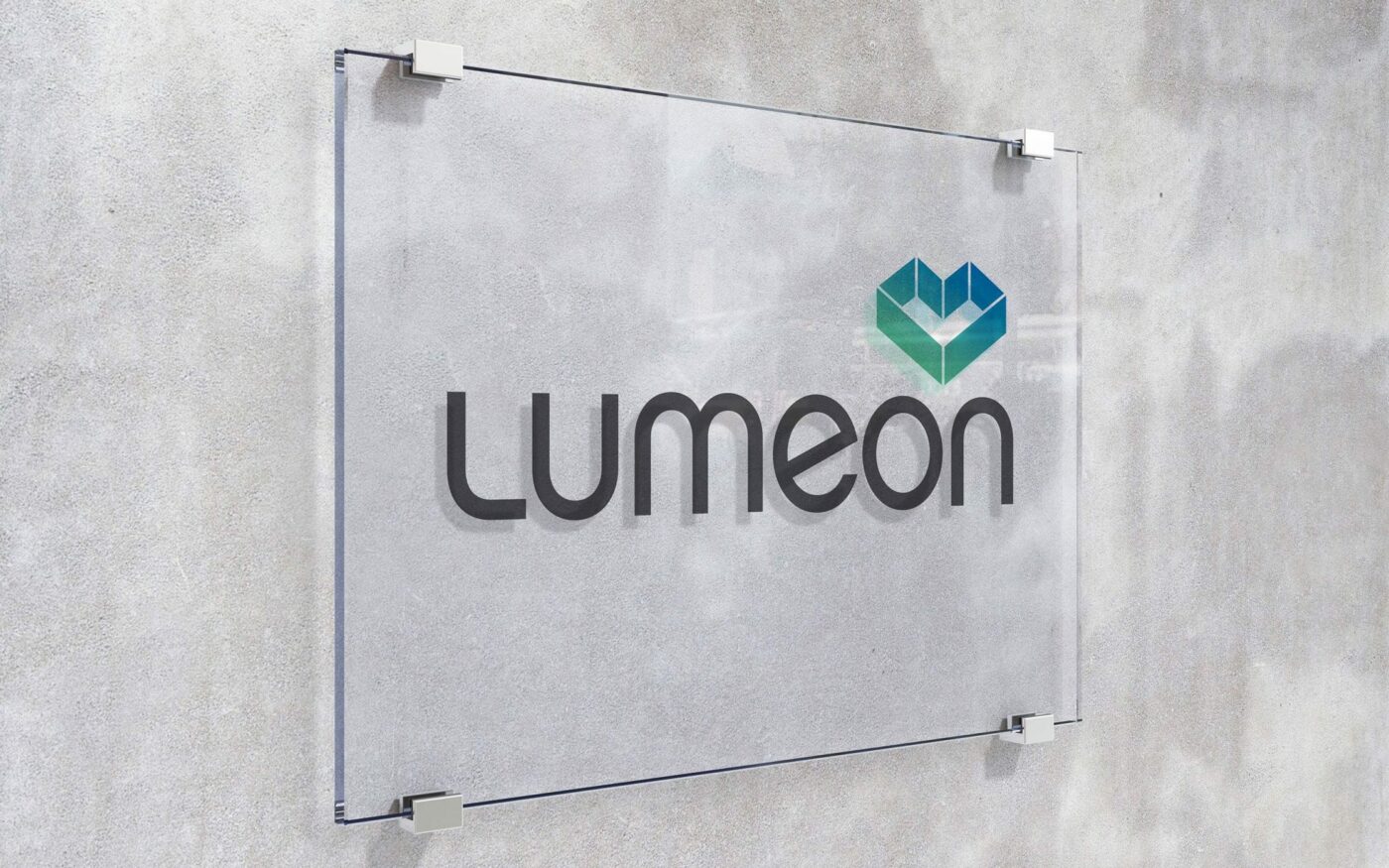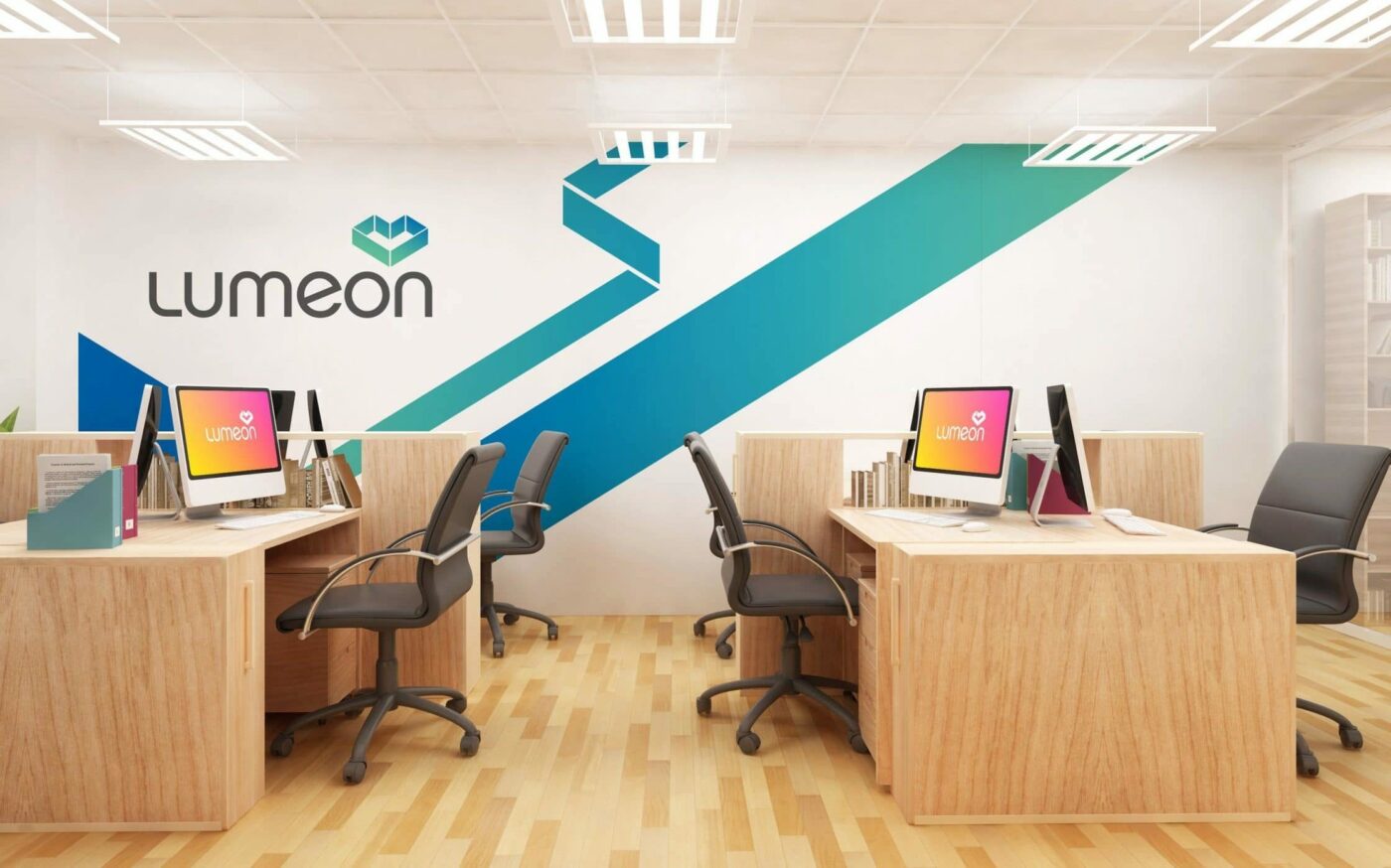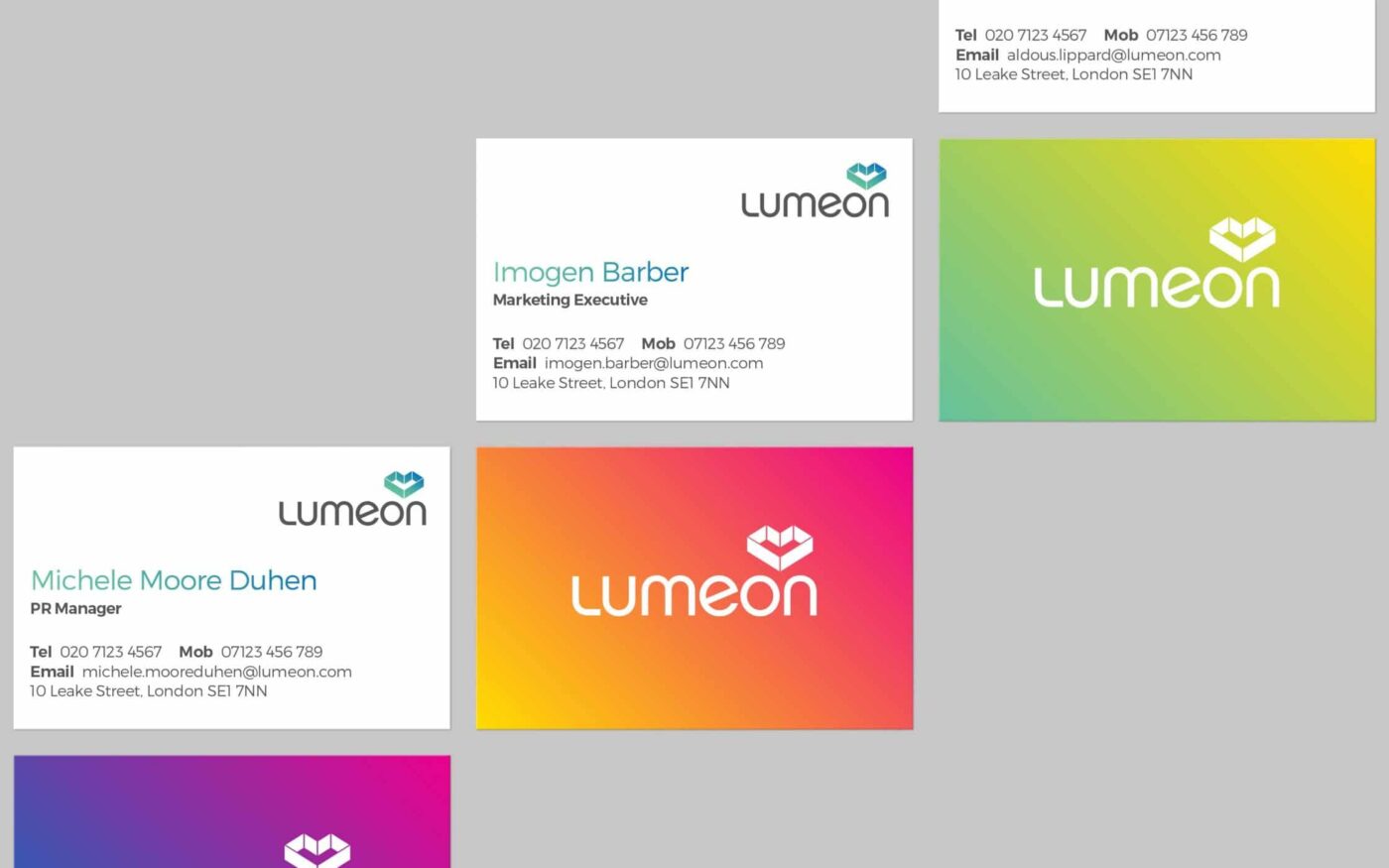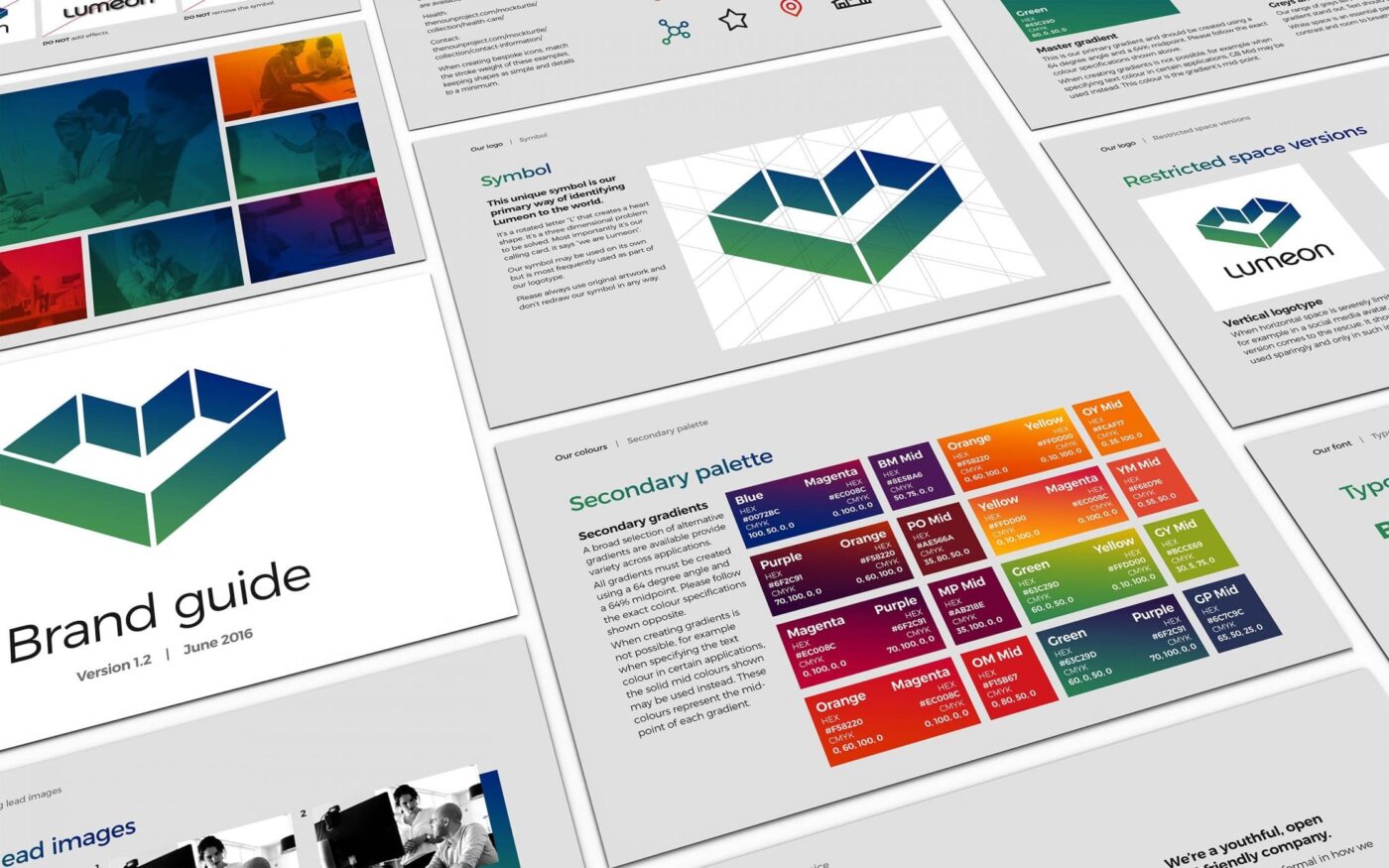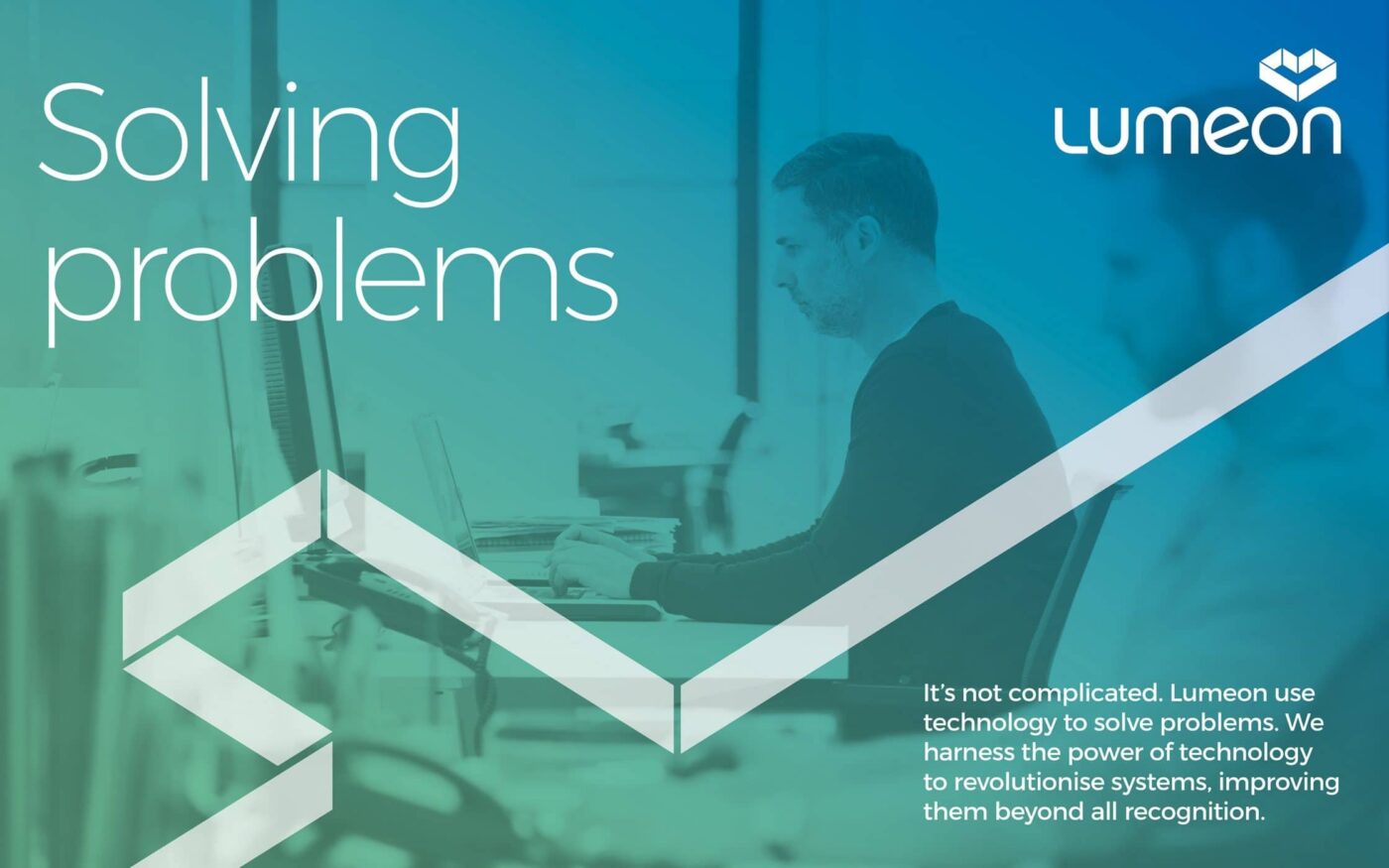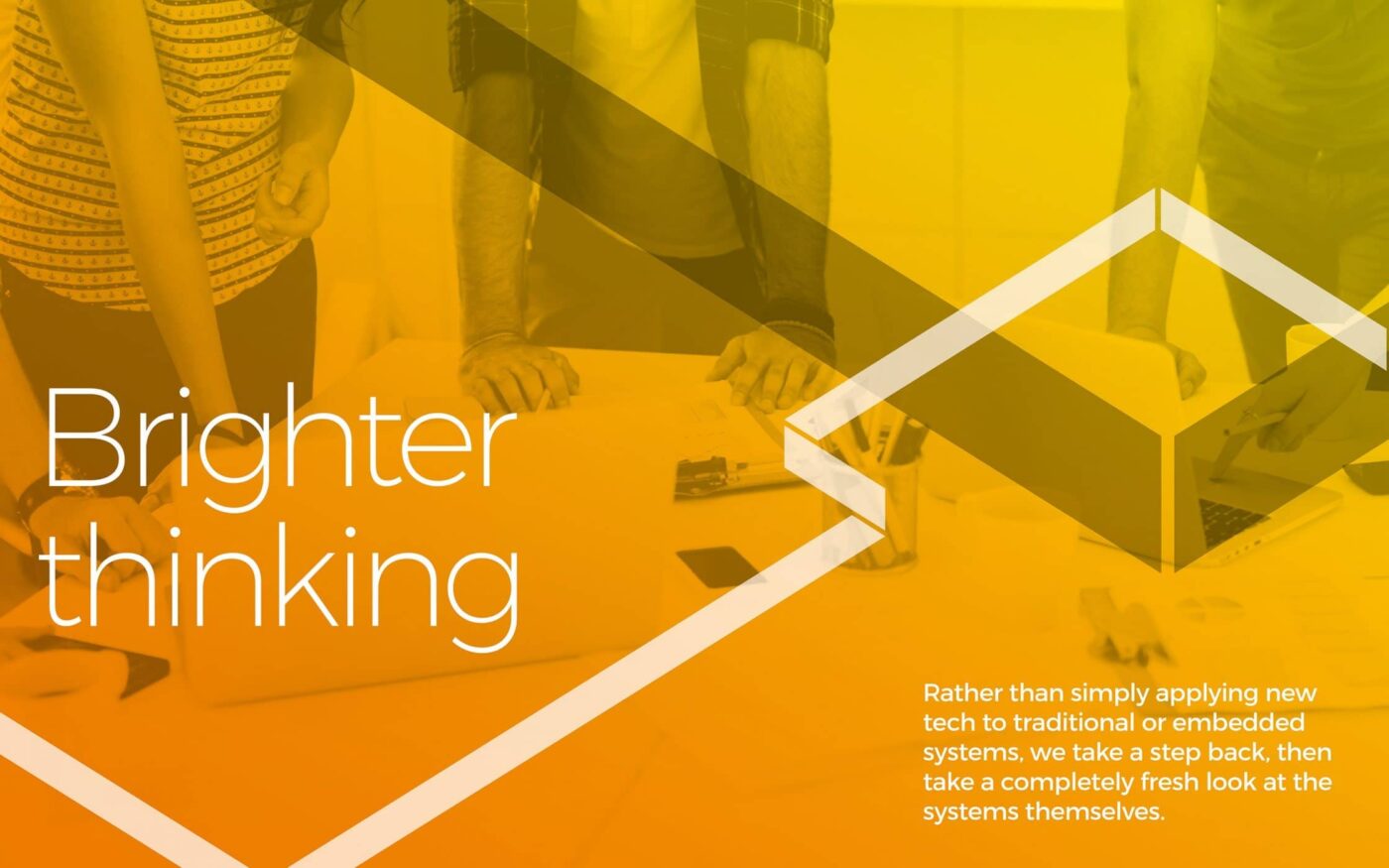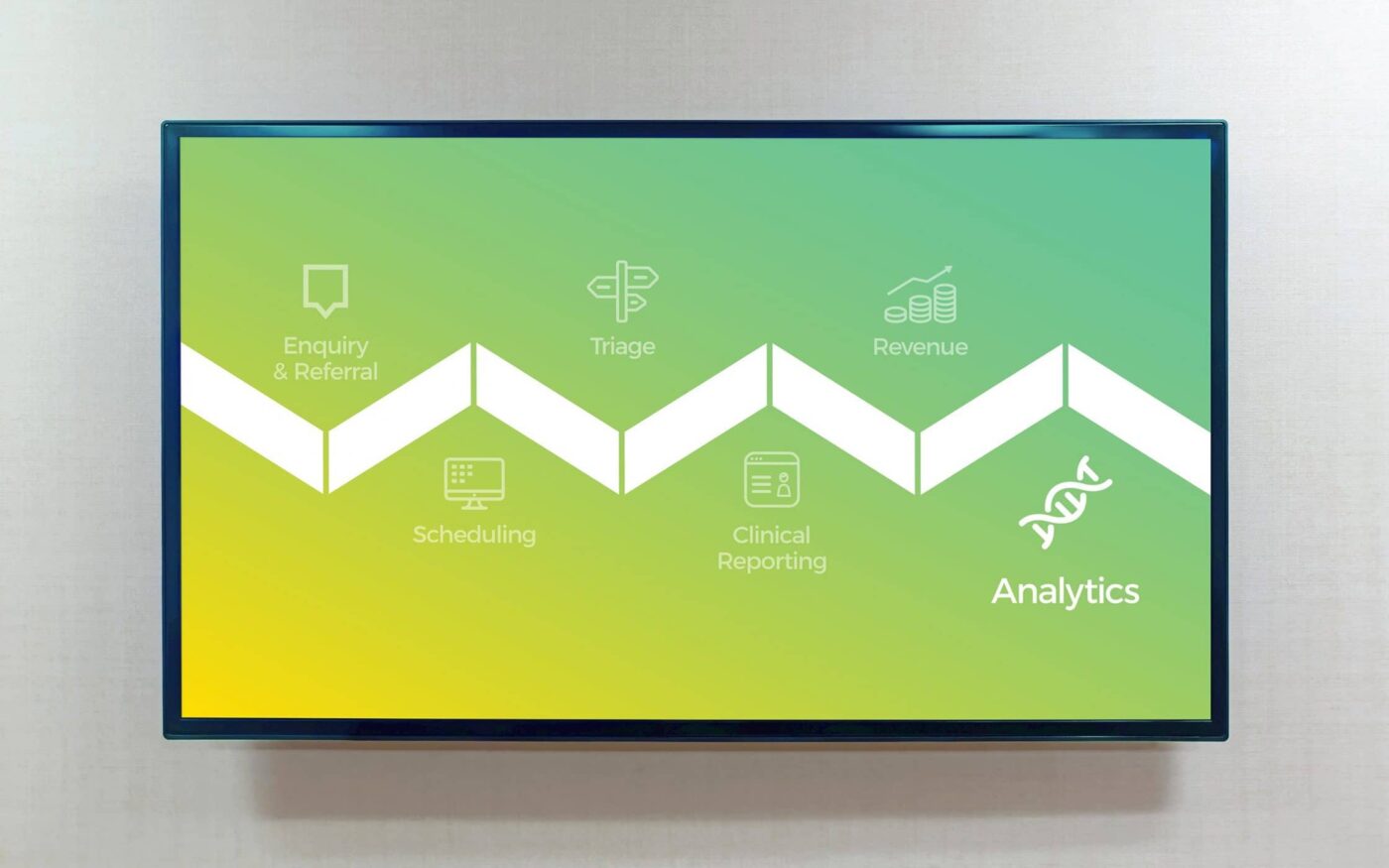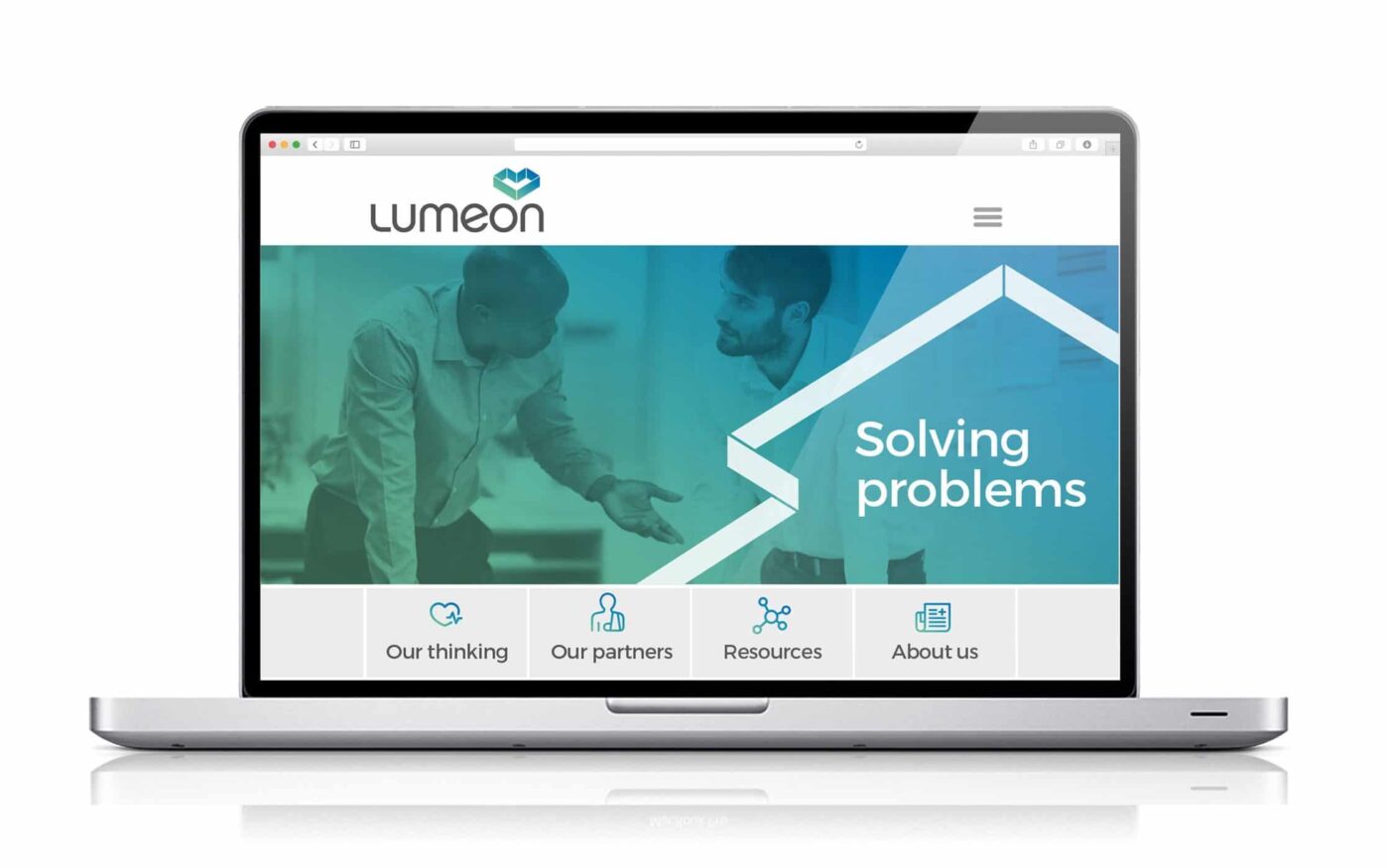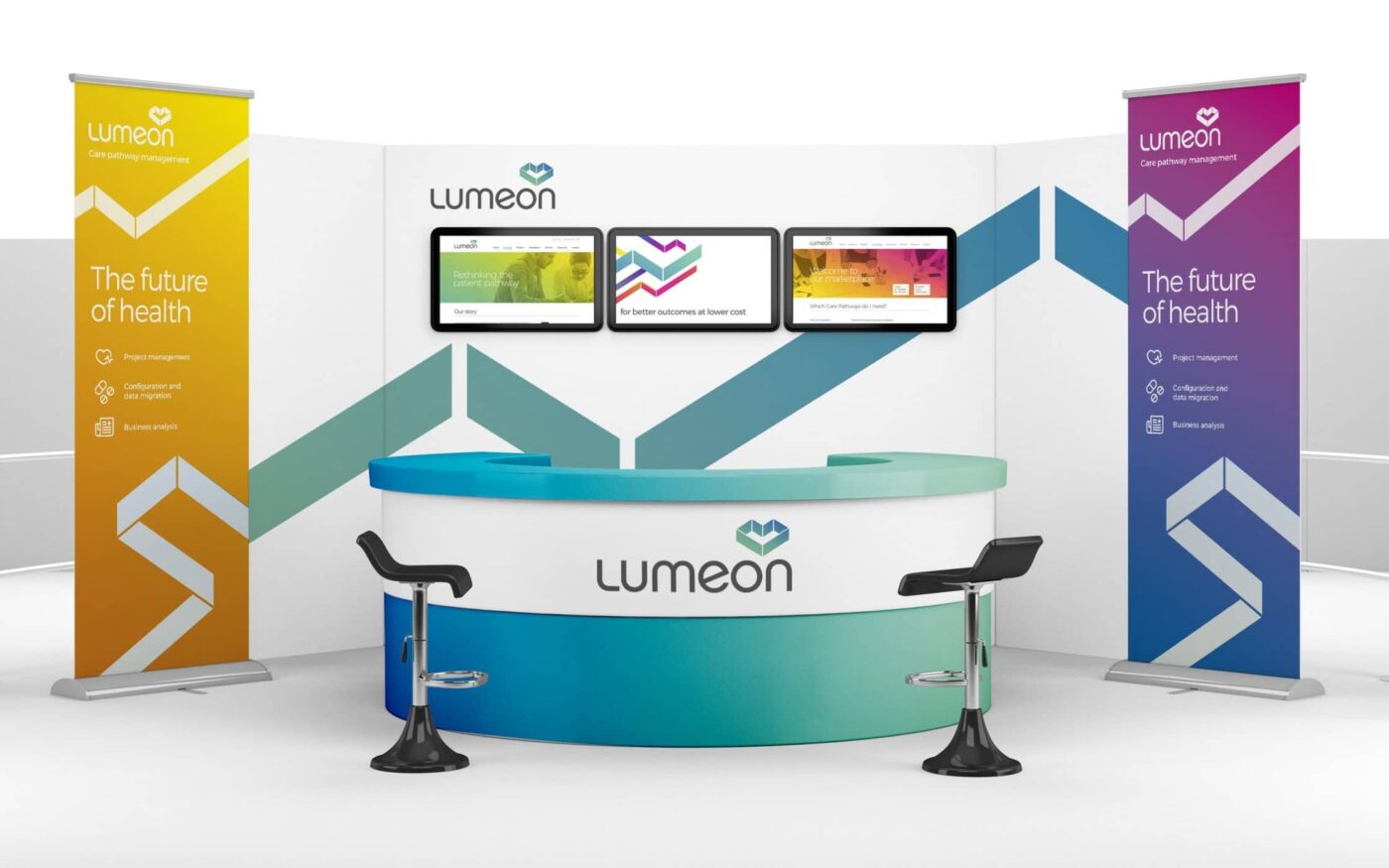 Overview
Lumeon – formerly known as Qinec – is a vibrant technology company, operating in the healthcare sector. Its primary purpose is to solve complex problems through the development of highly efficient management resources and advanced healthcare pathways. These serve to streamline processes, reduce costs and collapse timeframes, making for a more positive patient journey.
Working closely with the Marketing and Senior Management teams, Fabrik undertook a period of fact-finding and consultation. It became apparent the previous name was not warmly embraced by all, for a number of reasons. We were also interested to learn that competitors were working on systems based in 1980s patient records management. Modern interpretations perhaps, but an outdated concept none the less. Conversely, Lumeon creates bespoke digital solutions, fit for today and tomorrow.
Fabrik's brief was to build the complete brand. This encompassed our entire suite of services, from strategy to naming, logo design, visual and verbal identity, user guidelines, and an engaging online experience.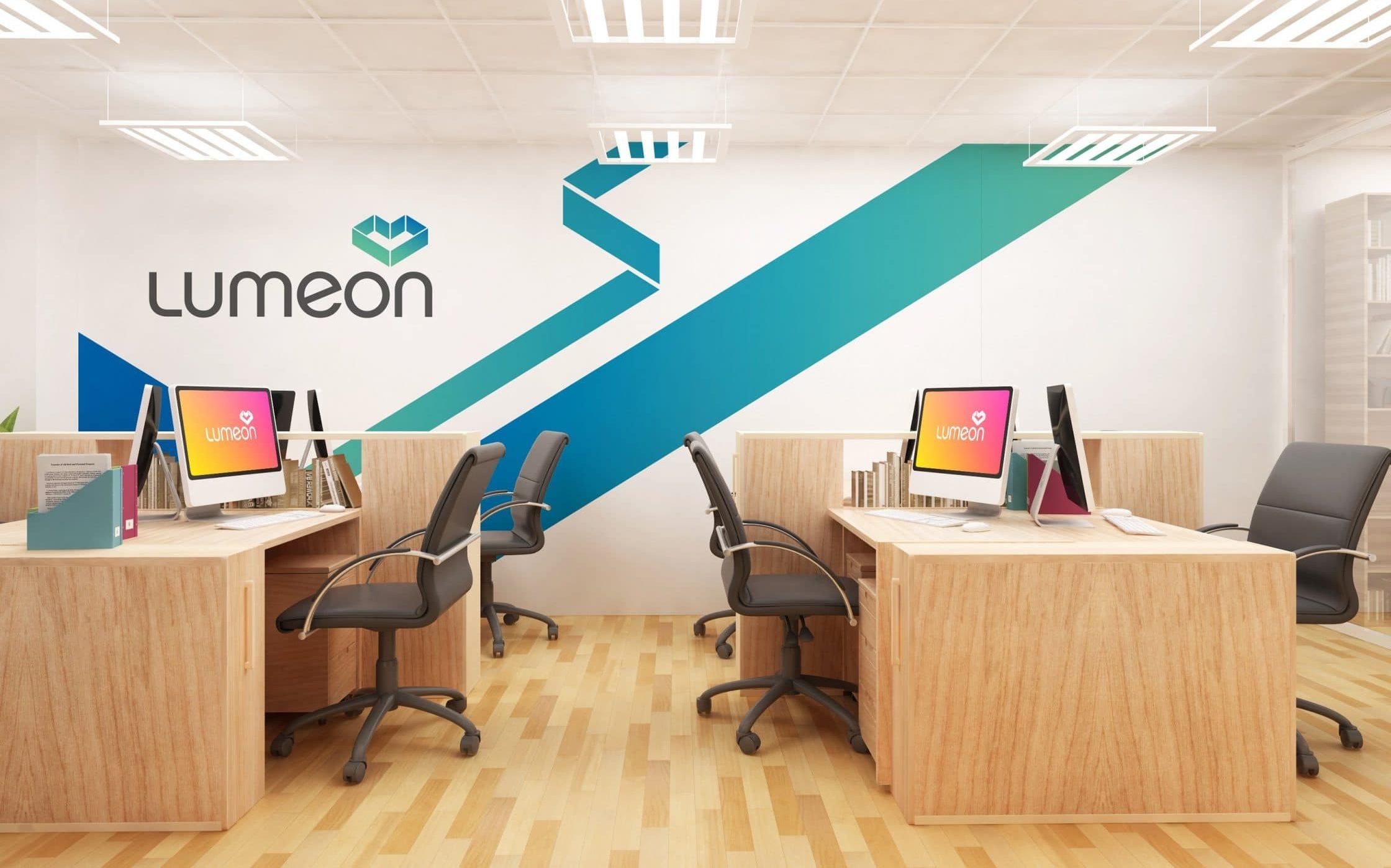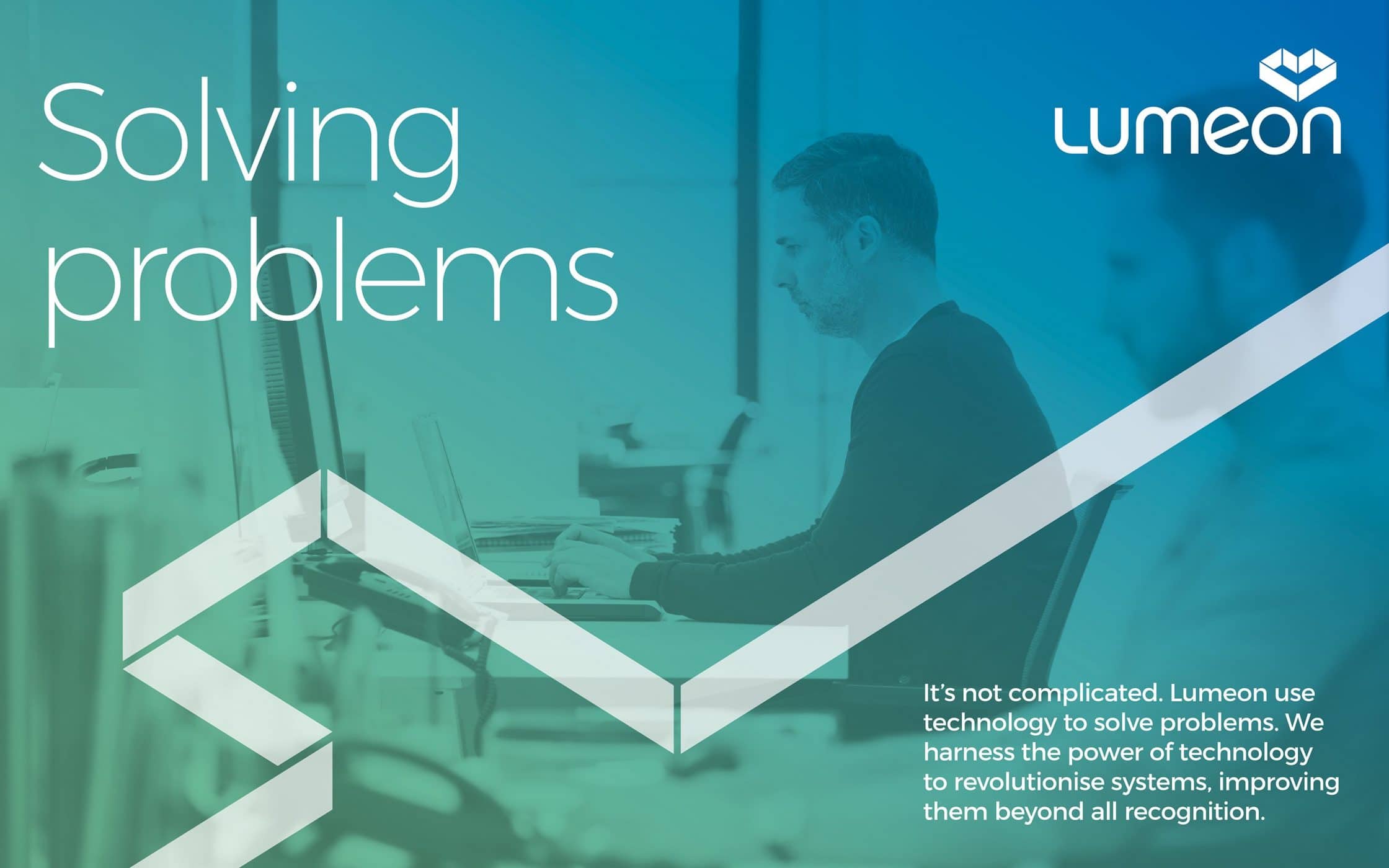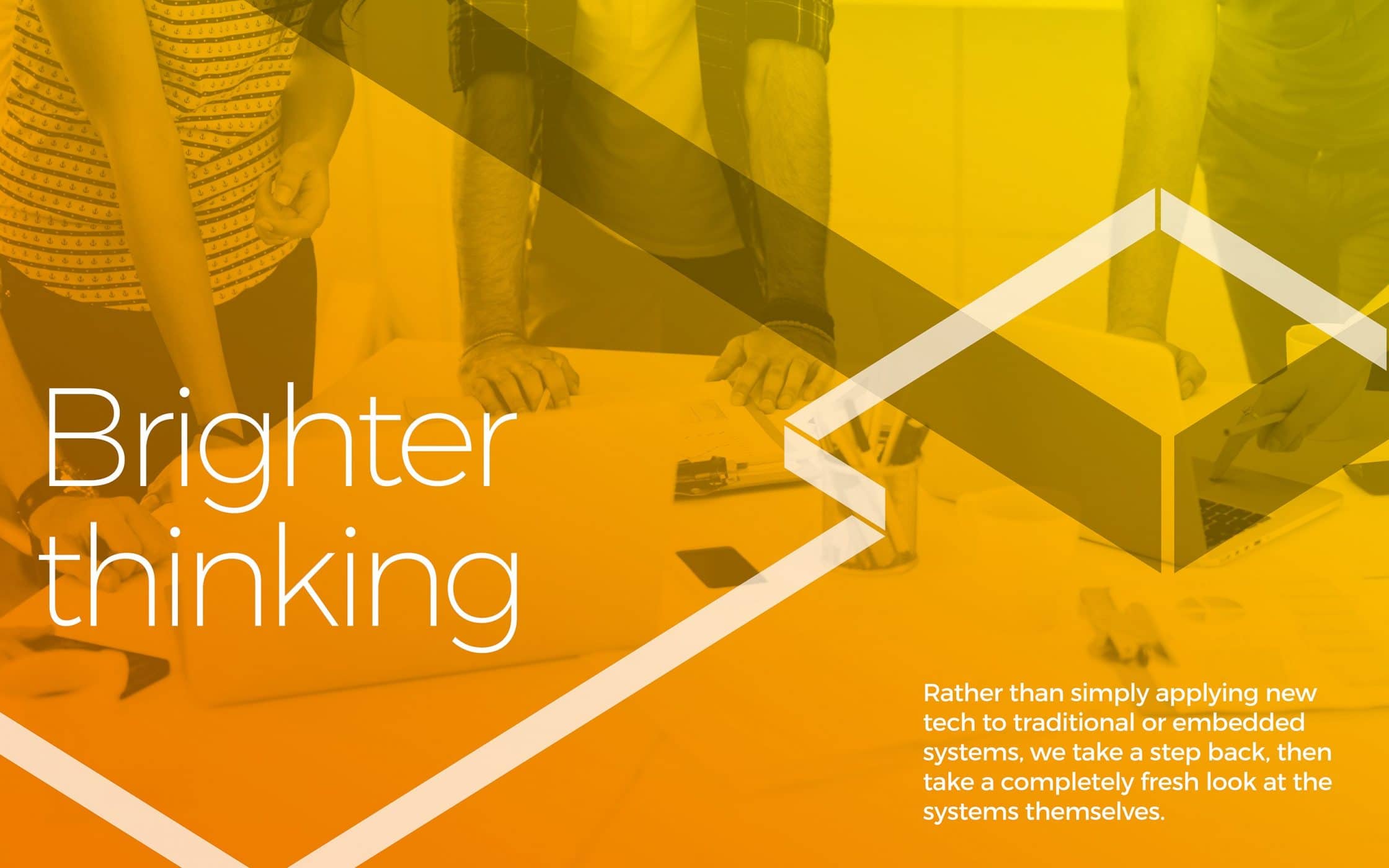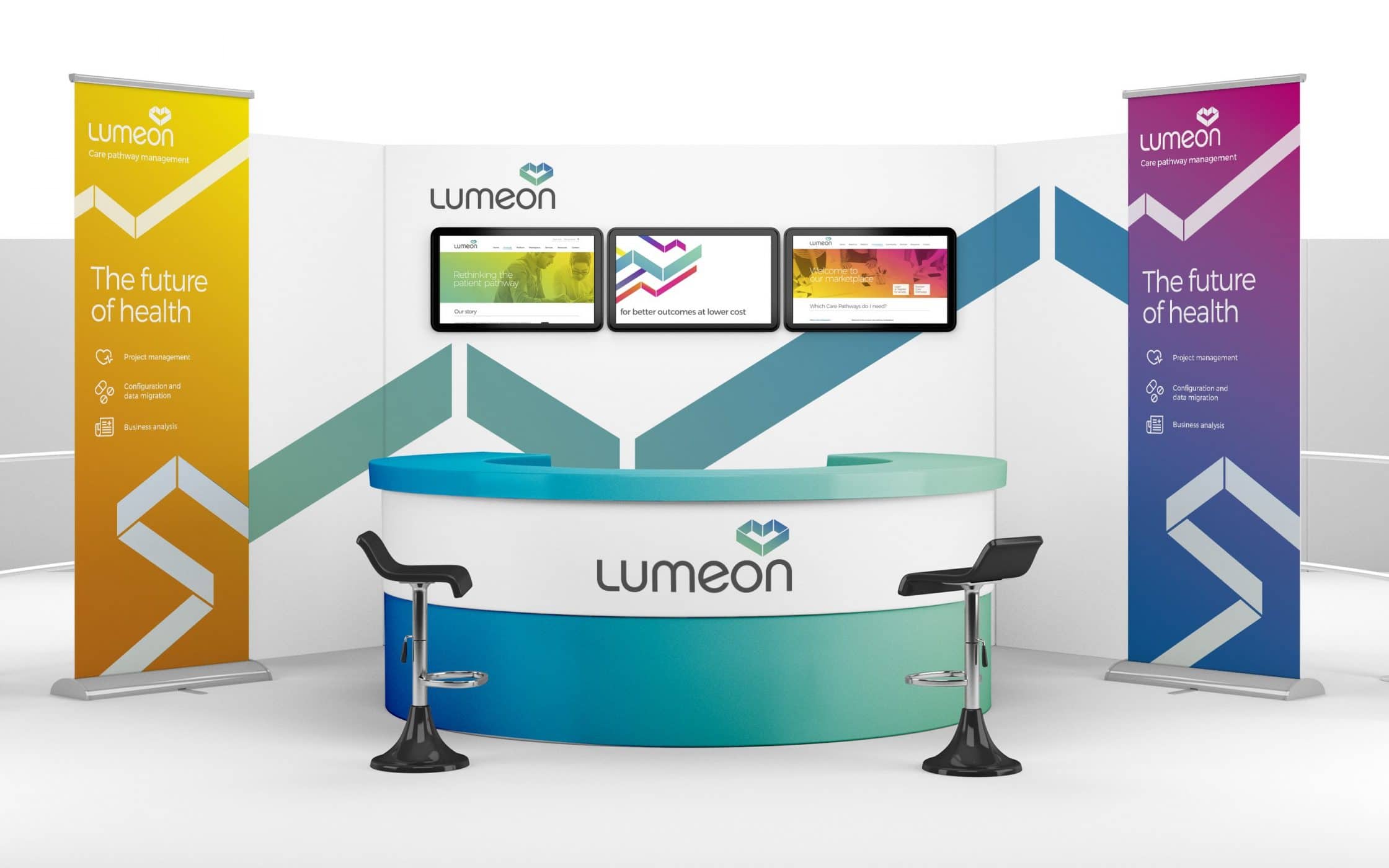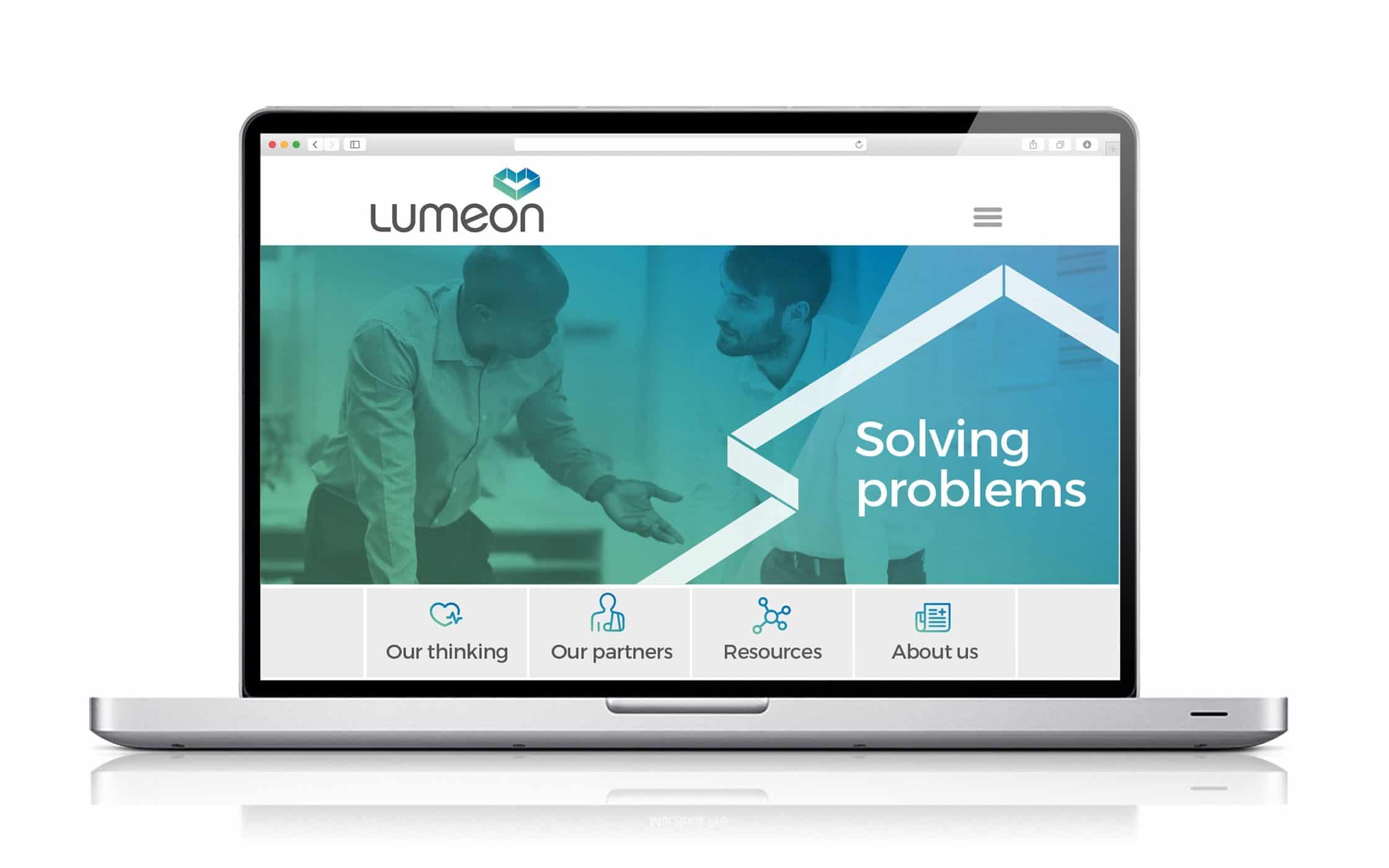 Outcome
We unearthed the Company's personality traits – curiosity, visionary, relentless, collaborative and pioneering, all with a human touch. Characteristics that fed directly into the brand architecture and positioning. This also led Fabrik to the new name (Lumeon) and associated strapline… 'enabling the future of healthcare'.
Visual development focused on a distinctive symbol, which announces Lumeon to the world. A rotated L forms a heart shape, and a three-dimensional problem waiting to be solved. The graphic device is cast alongside a modern, legible typeface infilled with gradients from primary and secondary colour palettes. In keeping with the brand's ethos, imagery is both tech-derived and human, putting a heartbeat into technology.
Comprehensive guidelines provide governance for use of primary brand assets and also bring together tone of voice, messaging, typography, colour and imagery, iconography/infographics, digital and traditional design templates.
While its client base was already impressive, the rebranding programme provides Lumeon with a catalyst to extend its offering to new sectors and markets, both nationally and overseas.
View the Lumeon website project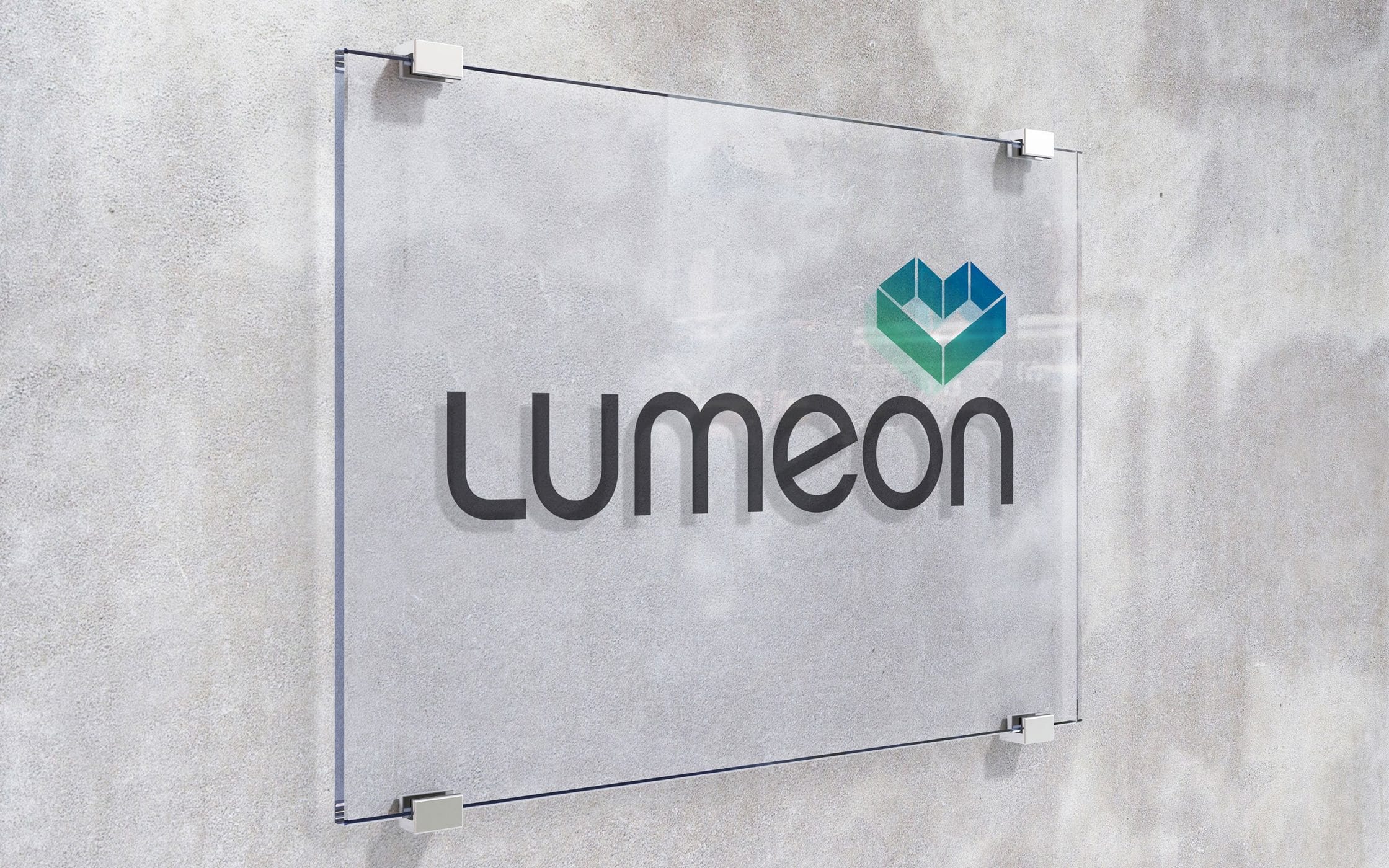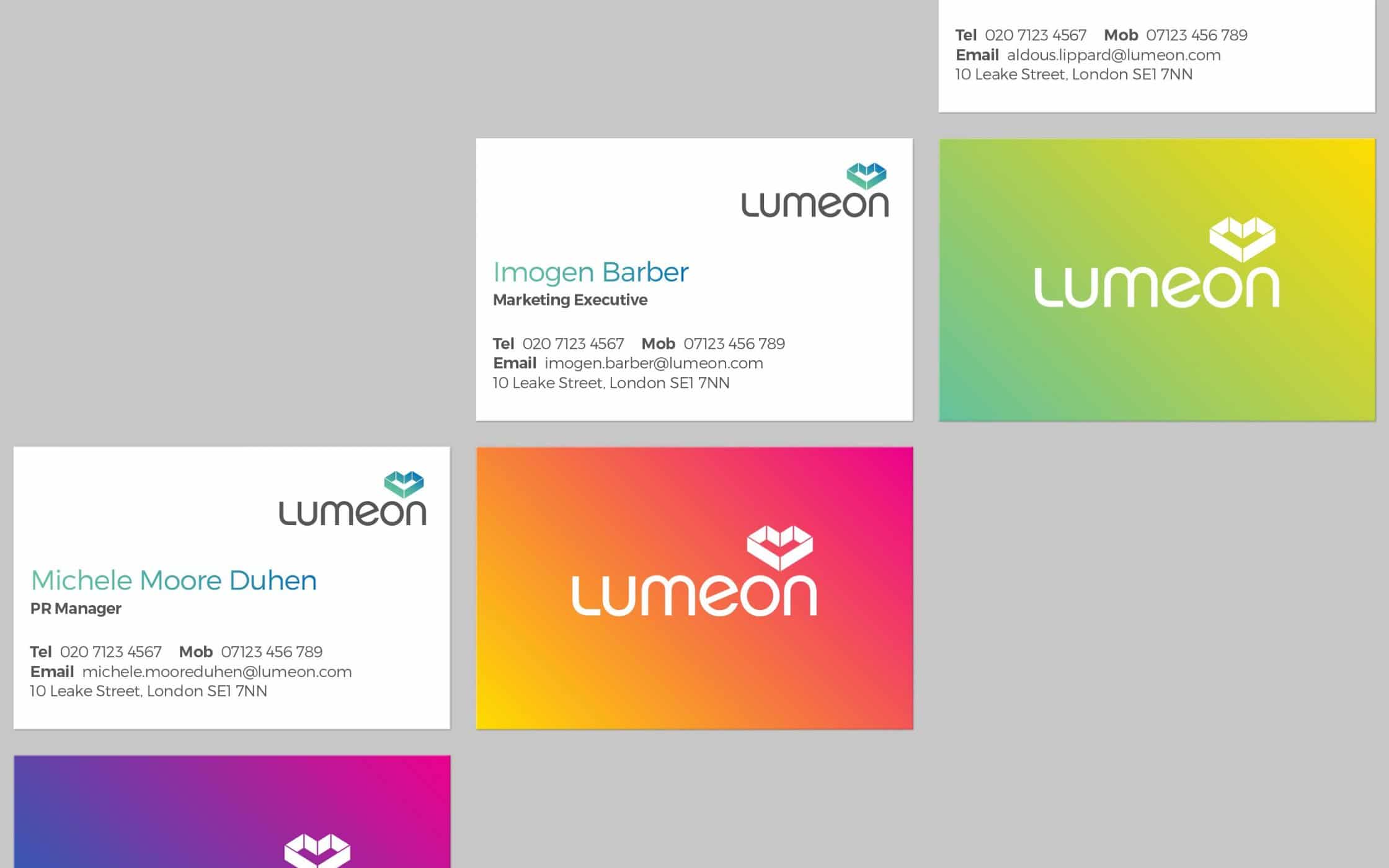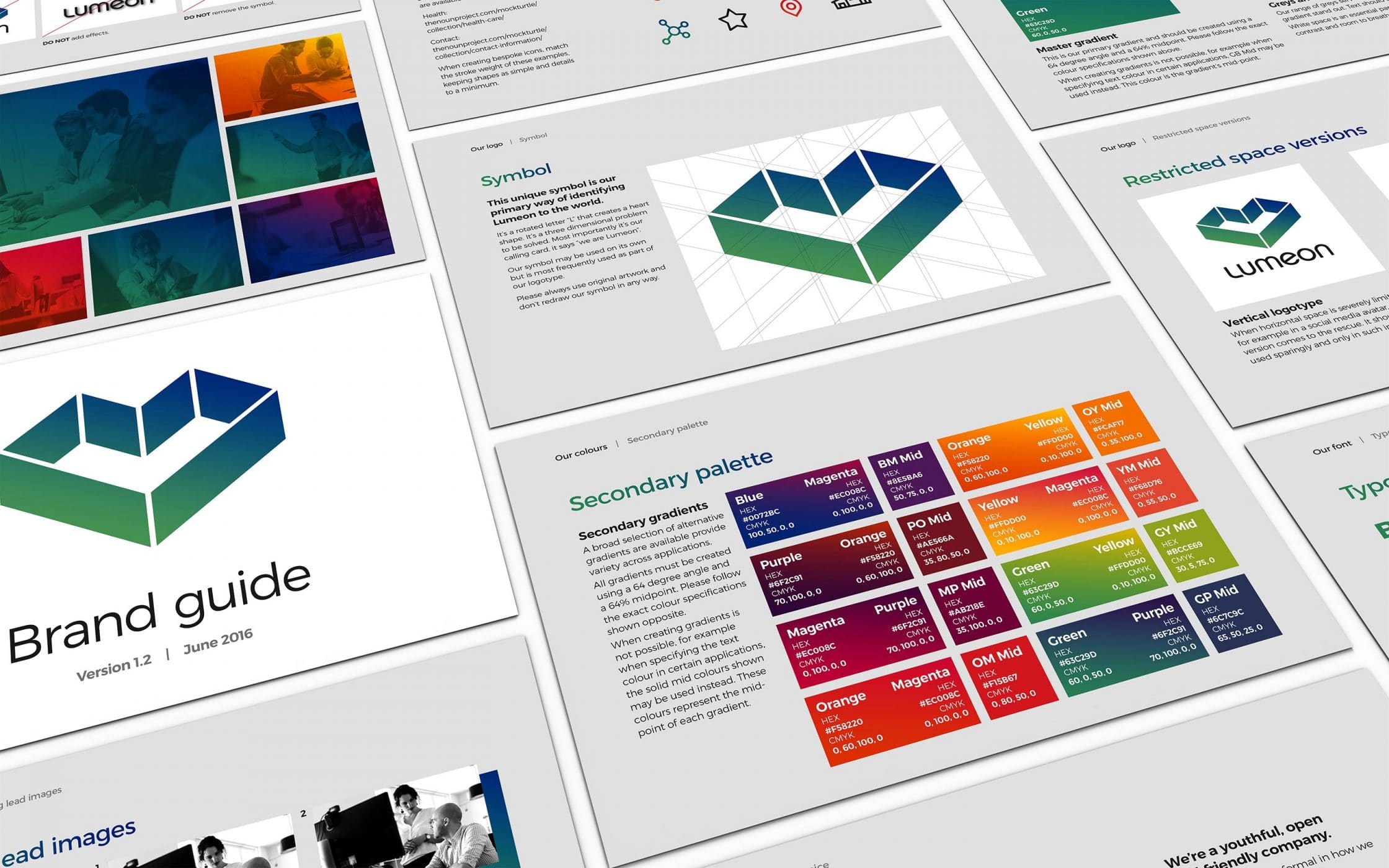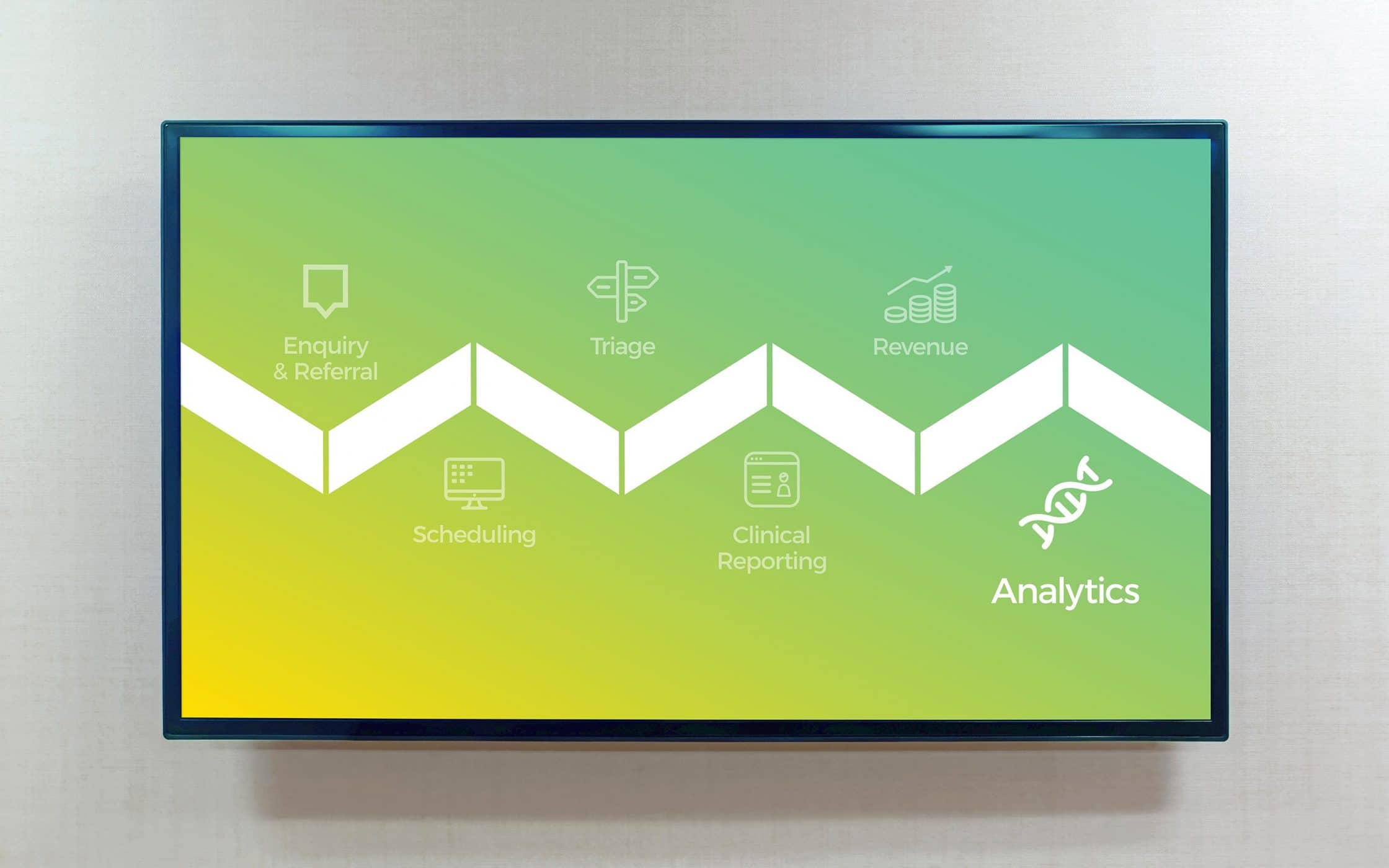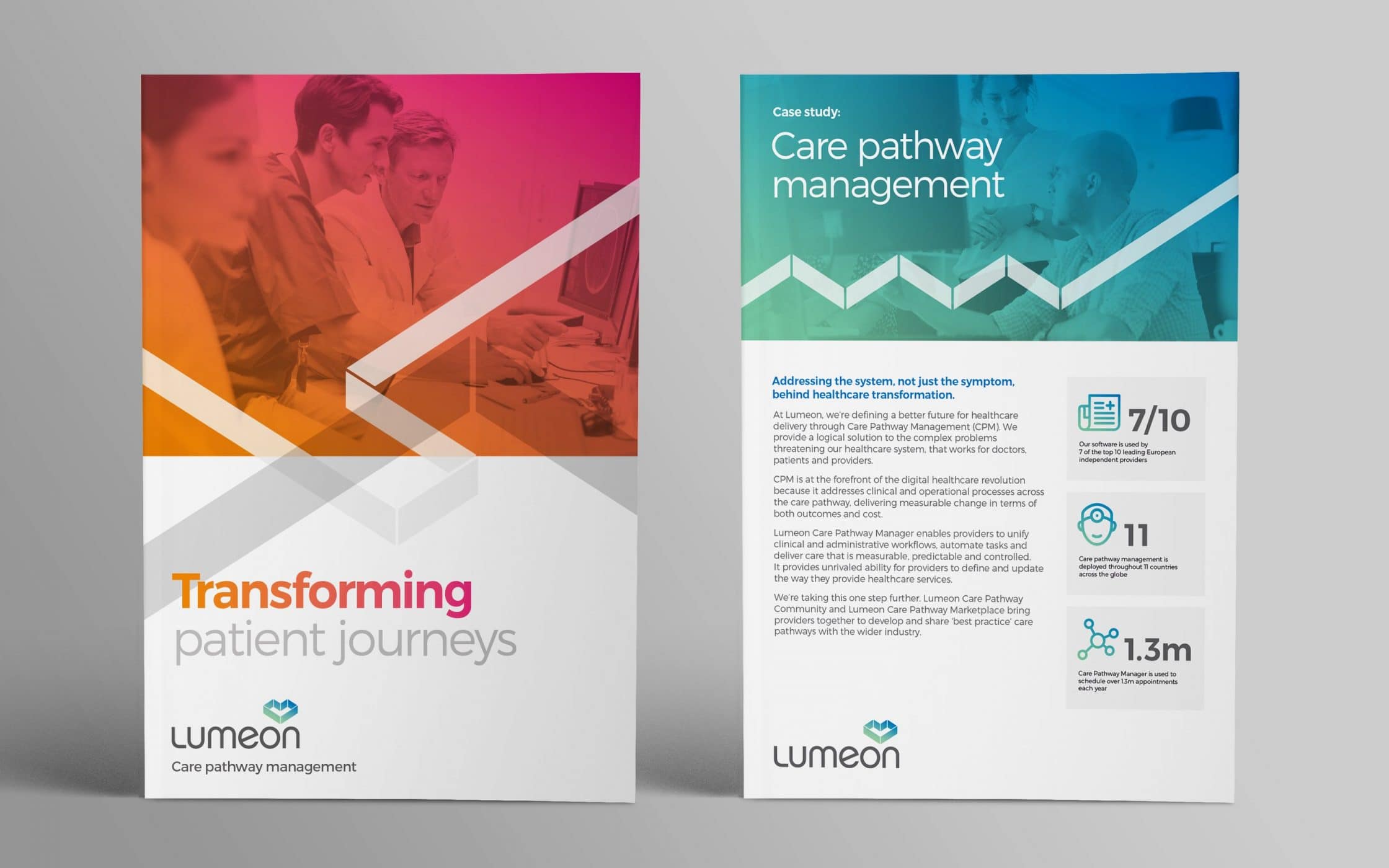 What we did
Strategy & positioning
Branding & naming
Logo development
Visual & verbal identity
Tone of voice & messaging
Application guidelines
Digital design templates
Website development
Tell us about you We dig deep to discover tangible benefits at your brand's heart. We then use insights and ideas to build your brand and shape your reputation. But we always start with a simple question: what do you need?