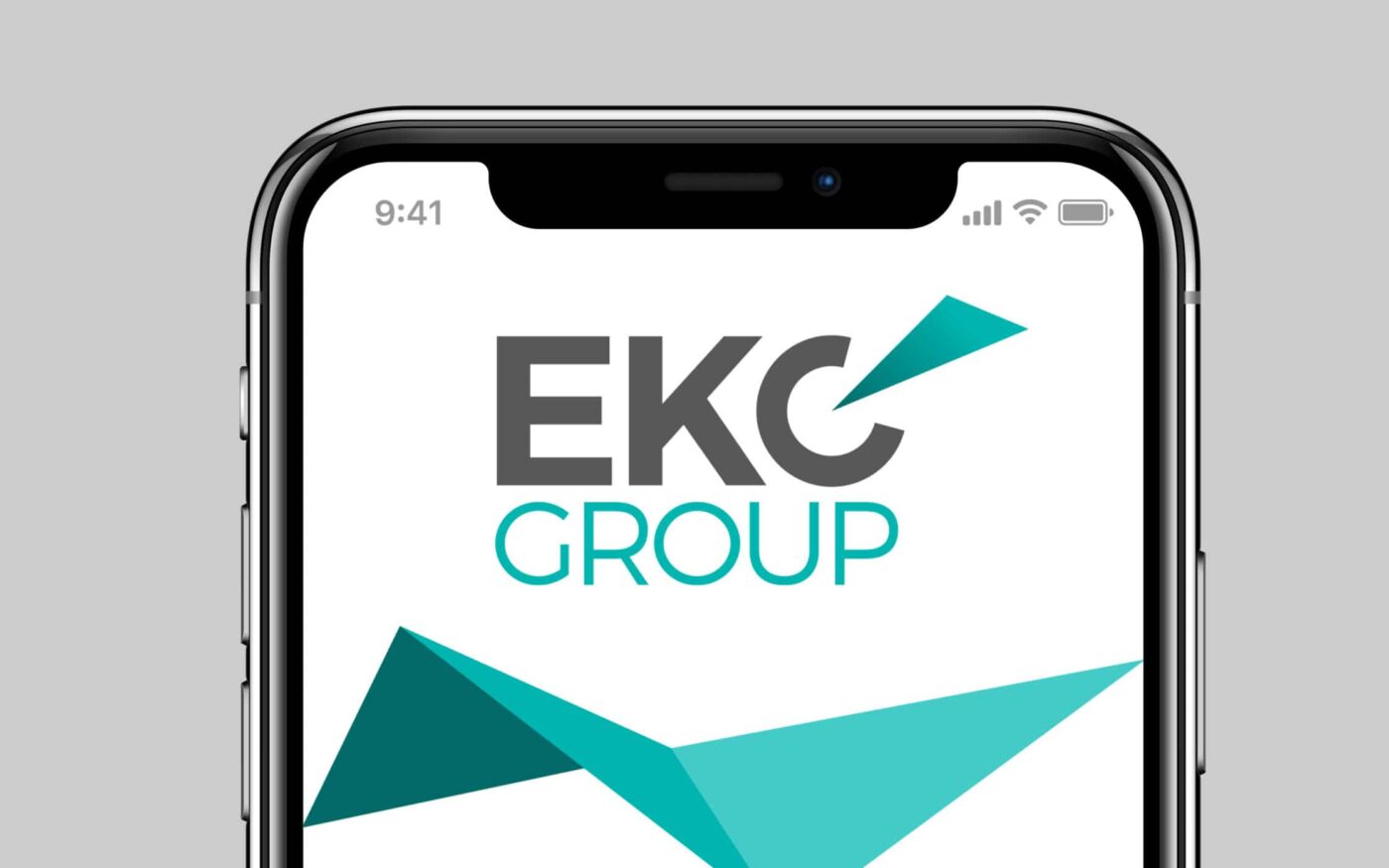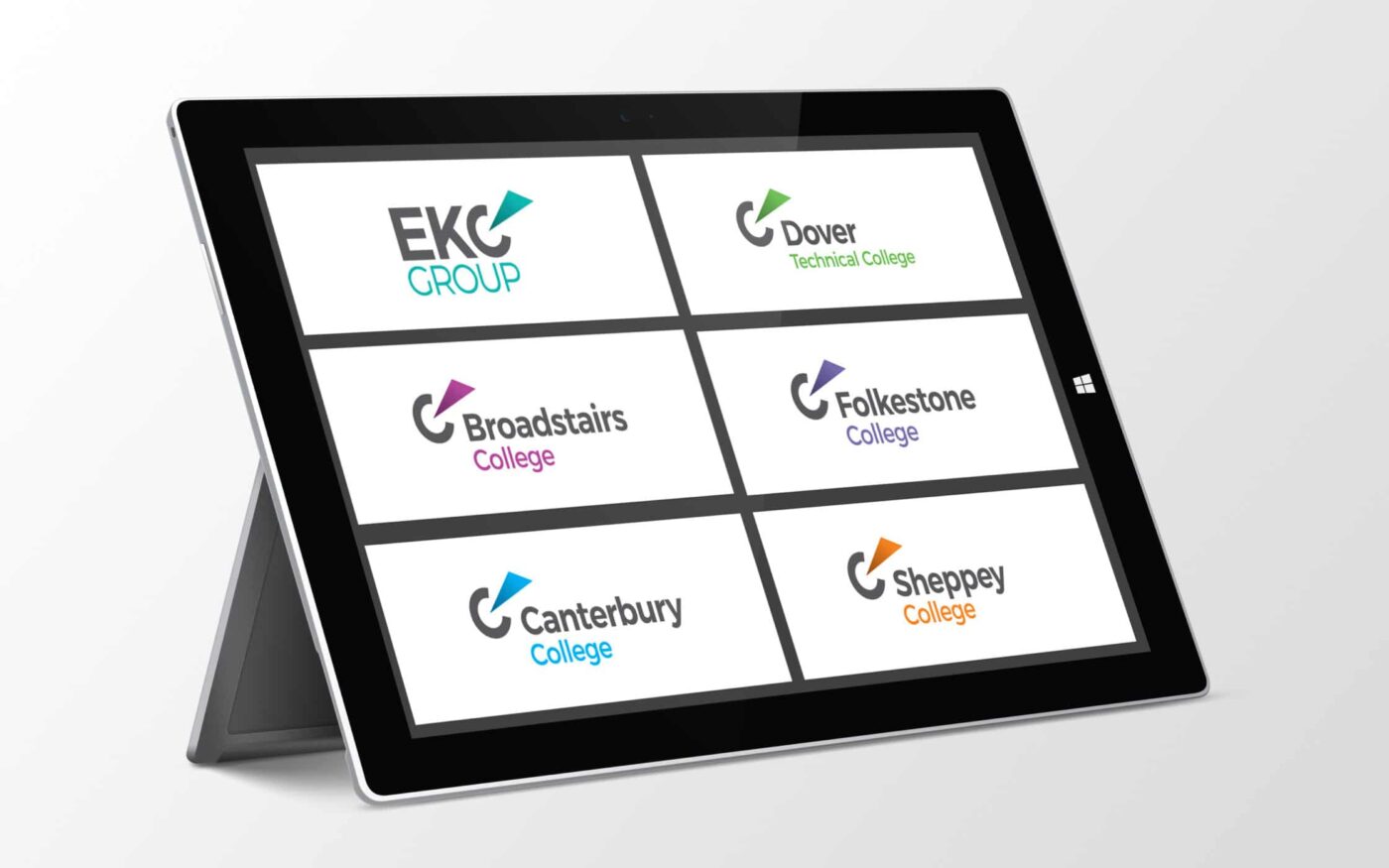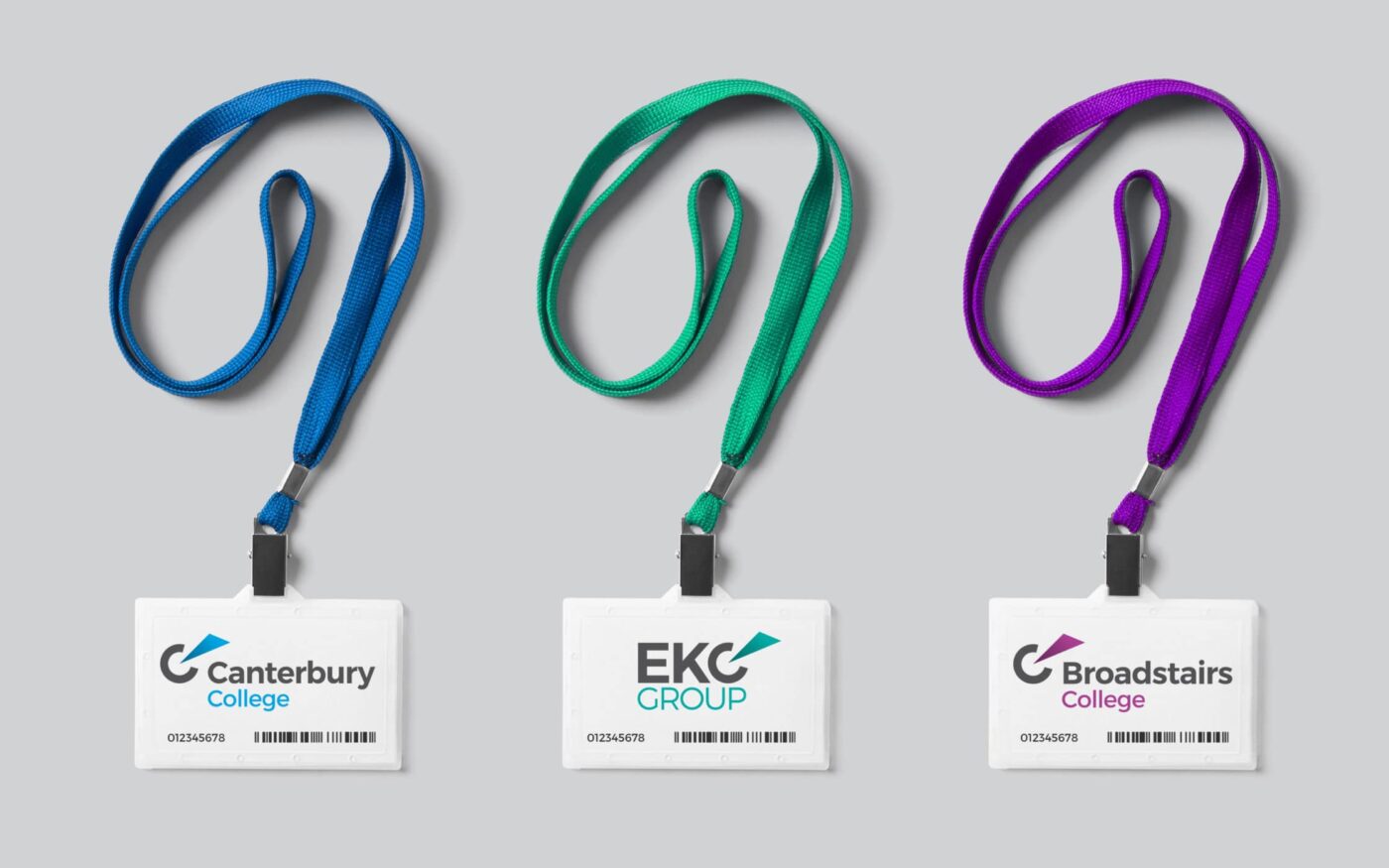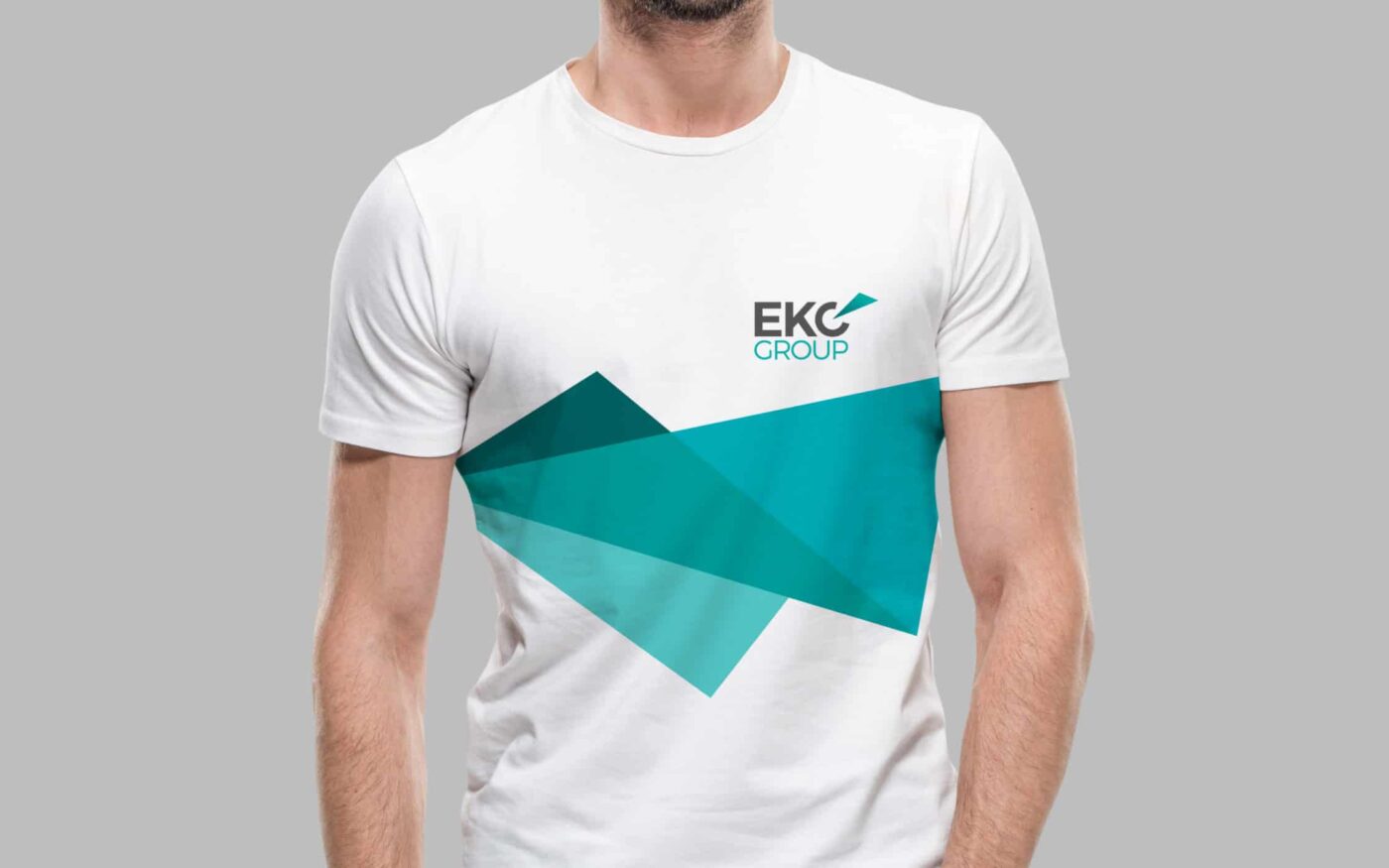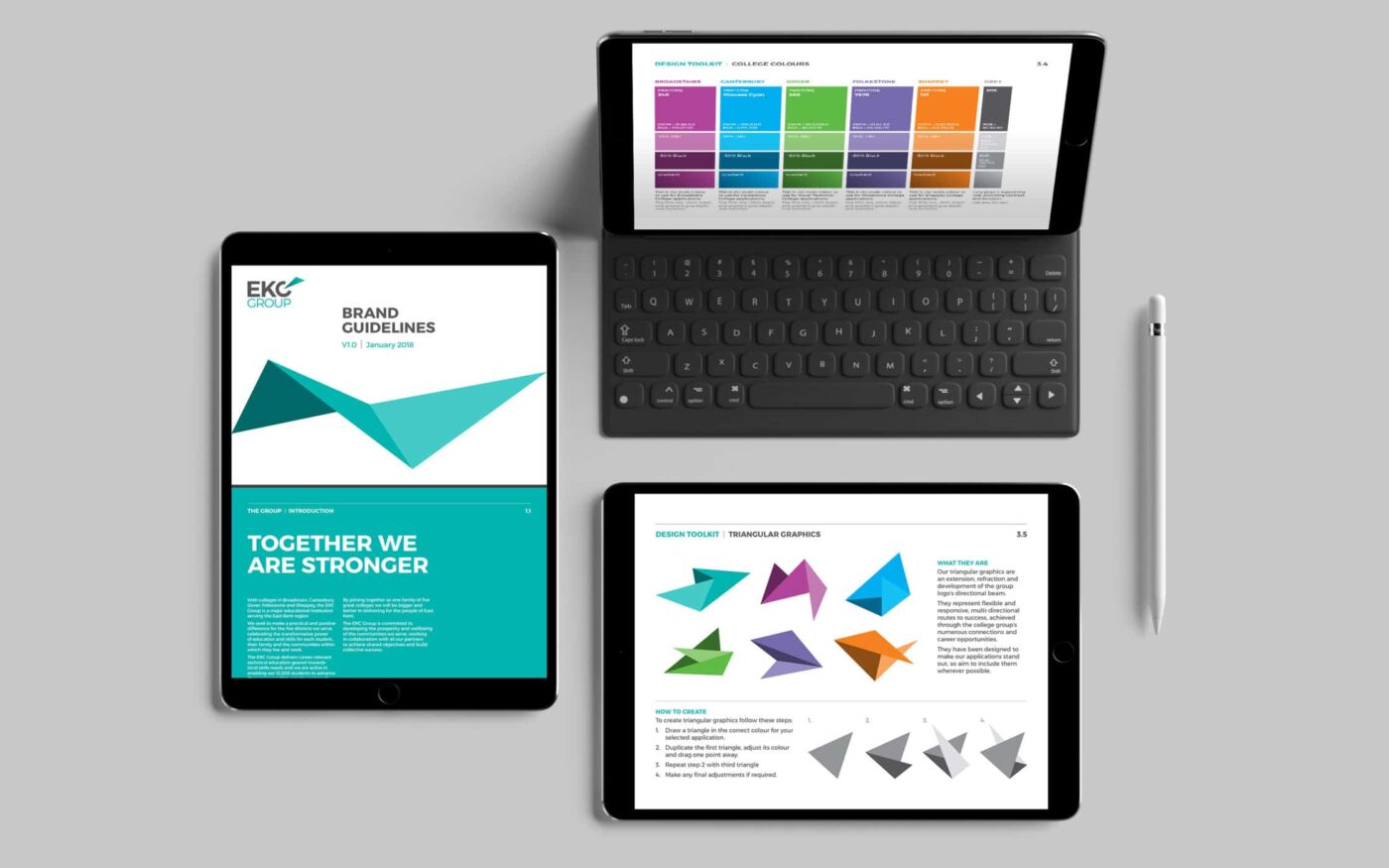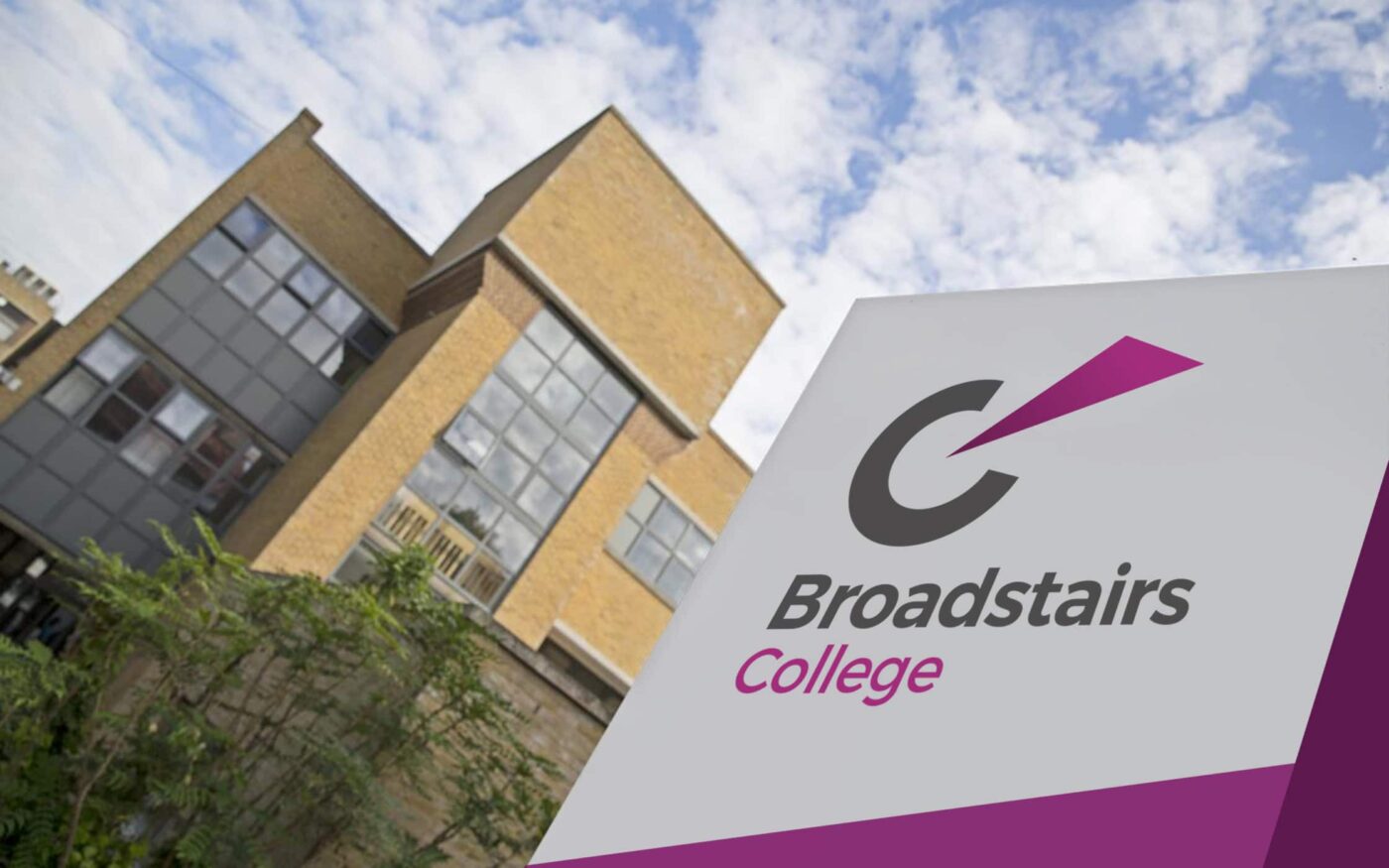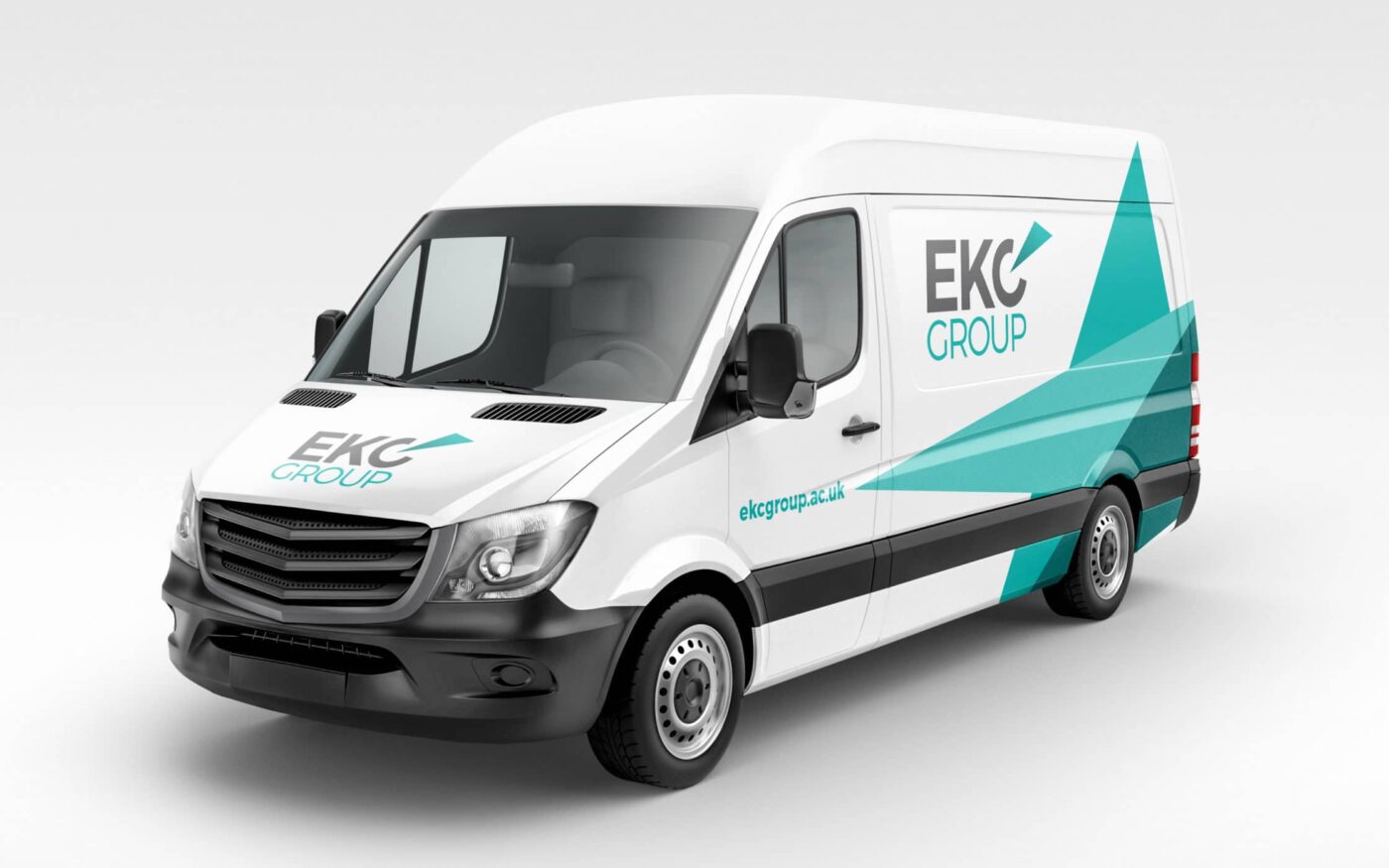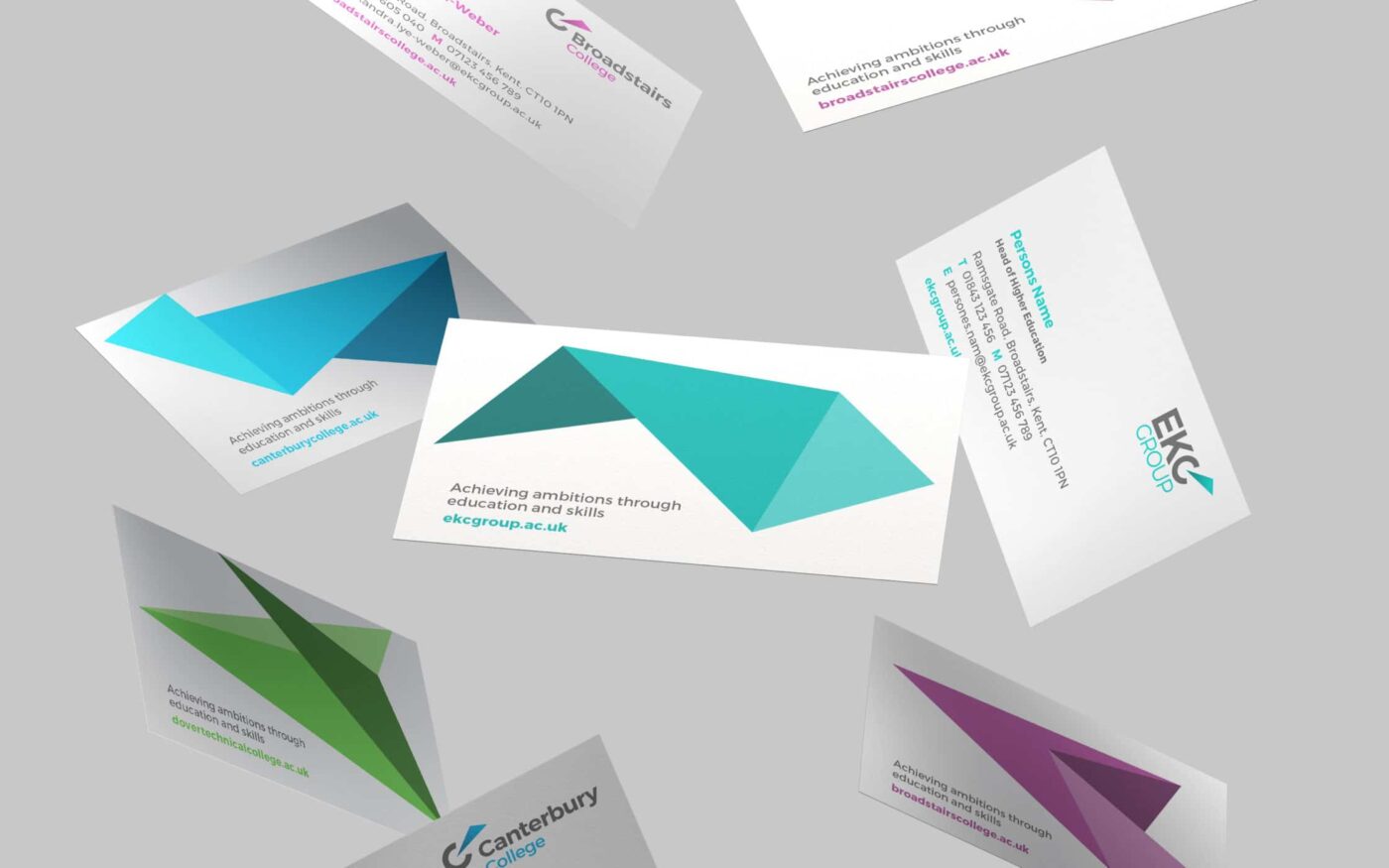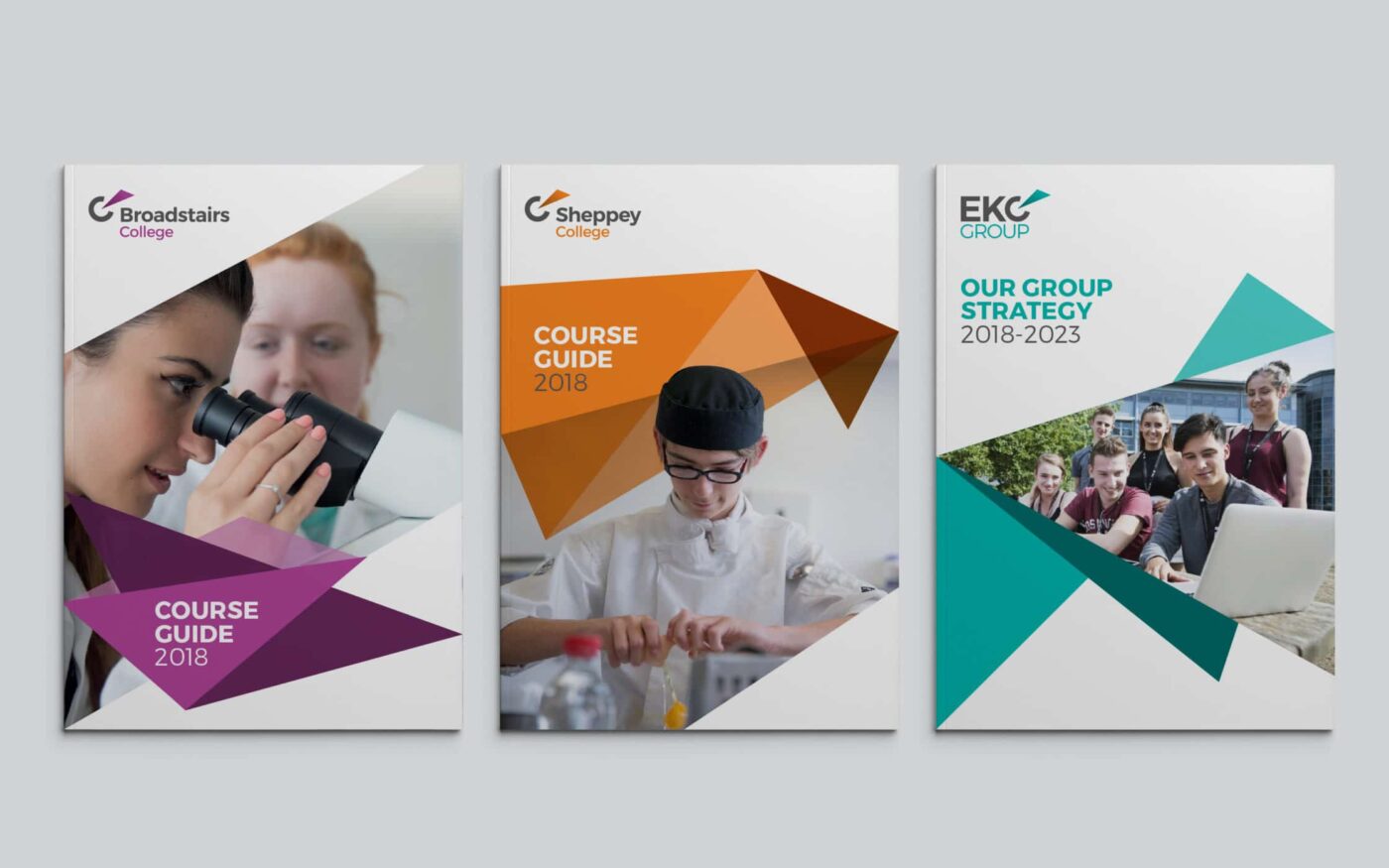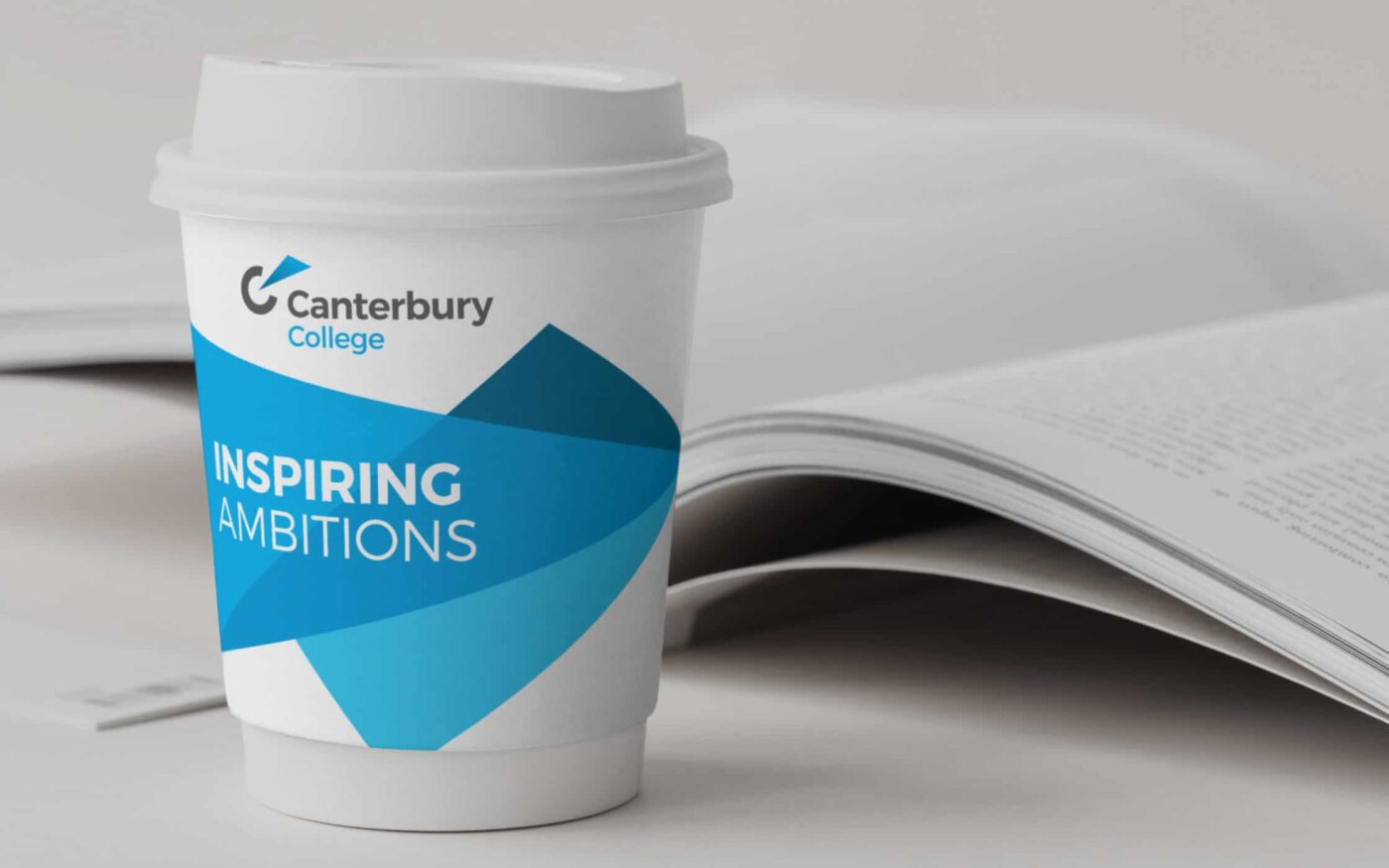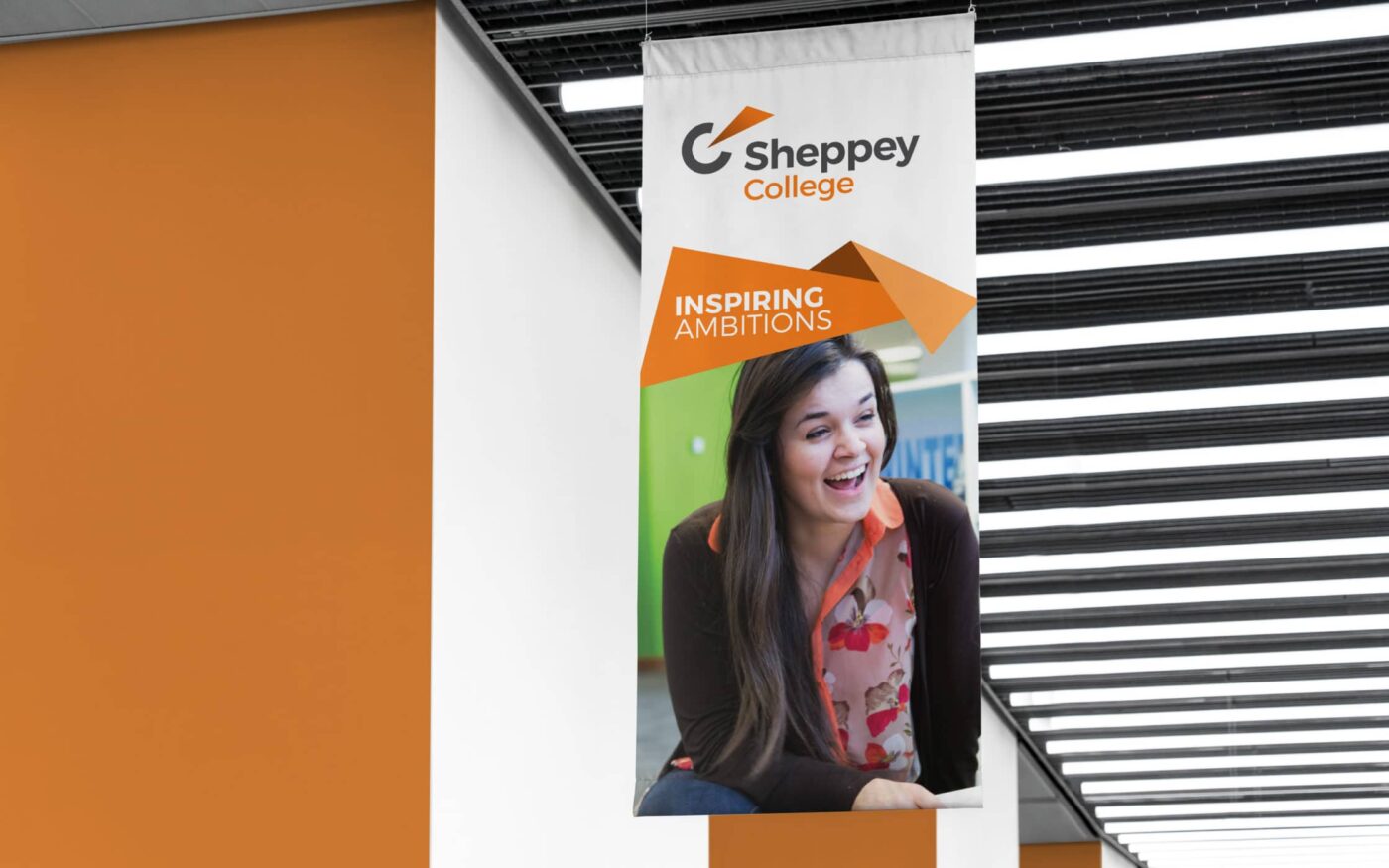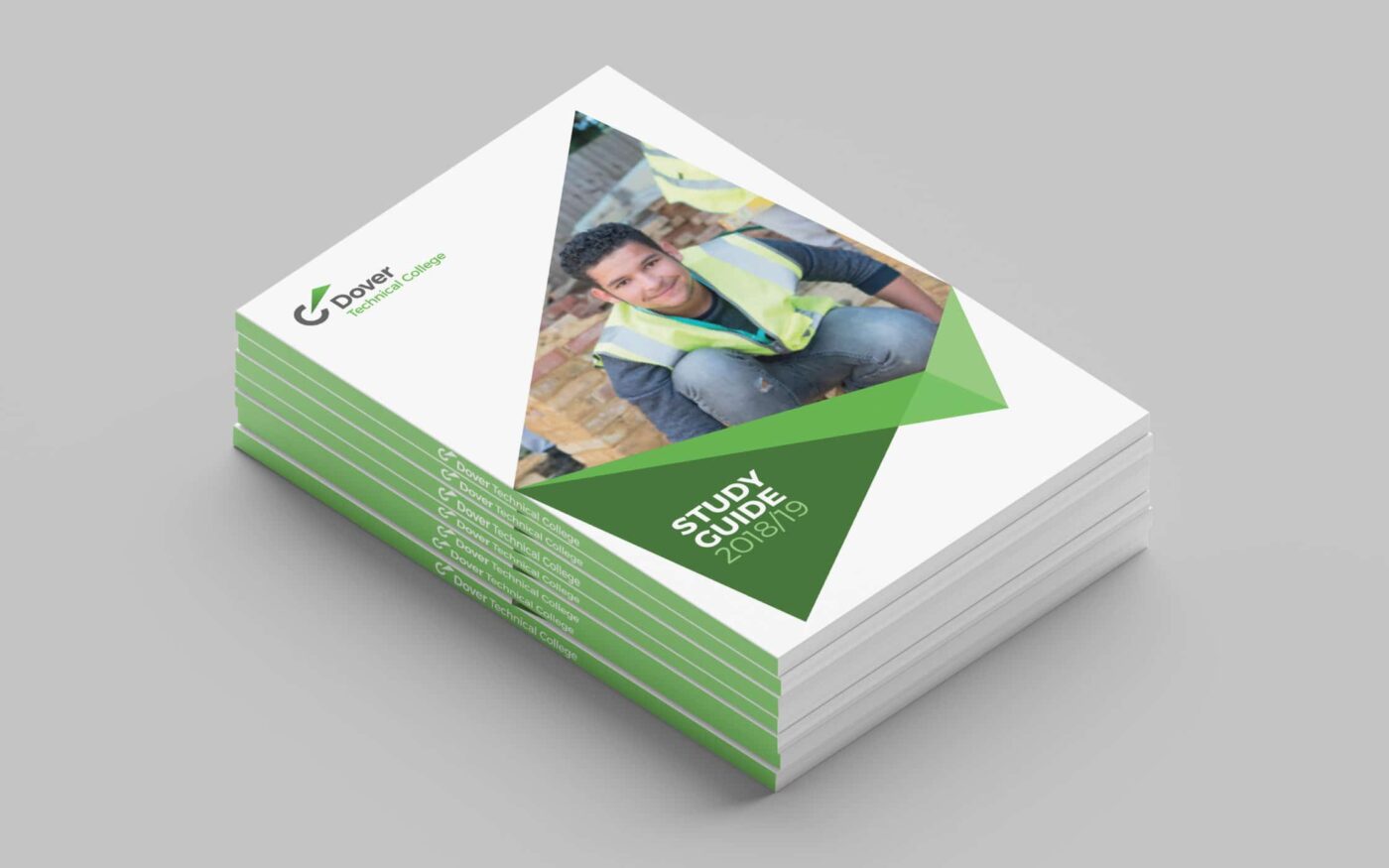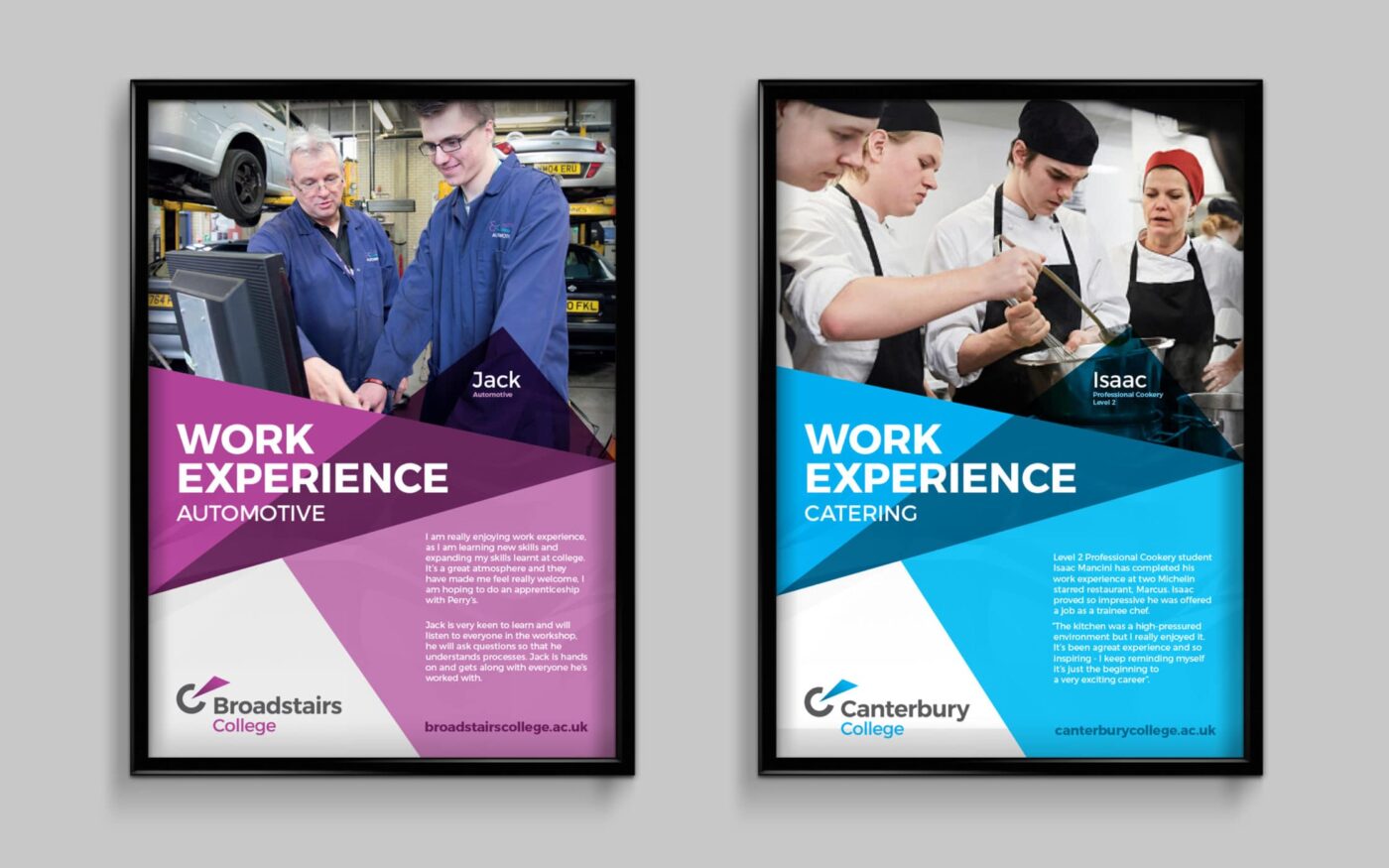 Overview
In 2014 Fabrik was commissioned to re-position and re-brand Thanet College. This was part of an ambitious plan to position the College as 'The future of education' for the entire region. As such, this programme included a change of name to East Kent College.
Fast forward 5 years and the College has gone from strength-to-strength. So much so that it has now expanded to 5 campuses, which resulted in the need to create a 'Group' structure. EKC commissioned Fabrik once again, this time to distil the organisational structure into a new brand framework and hierarchy.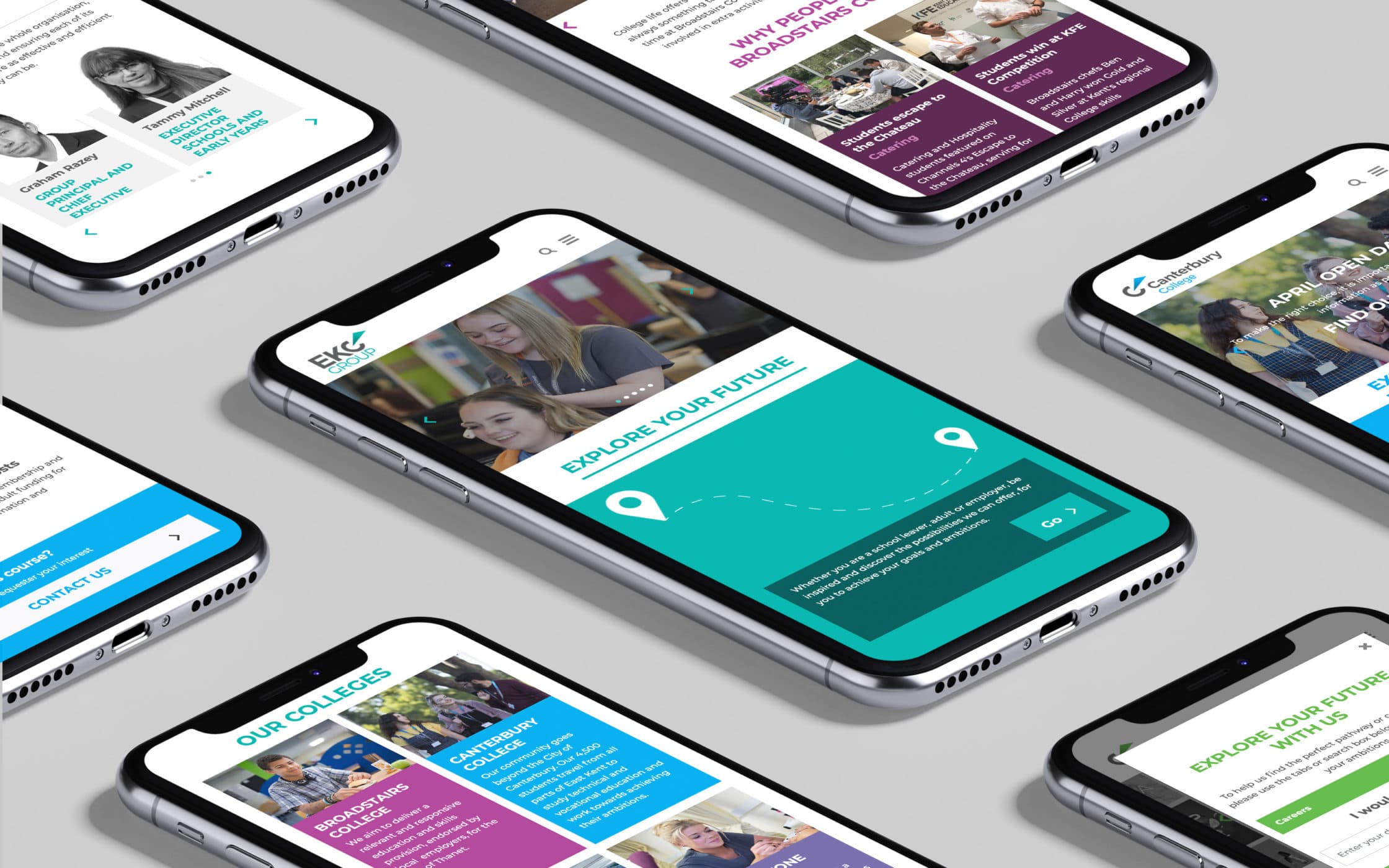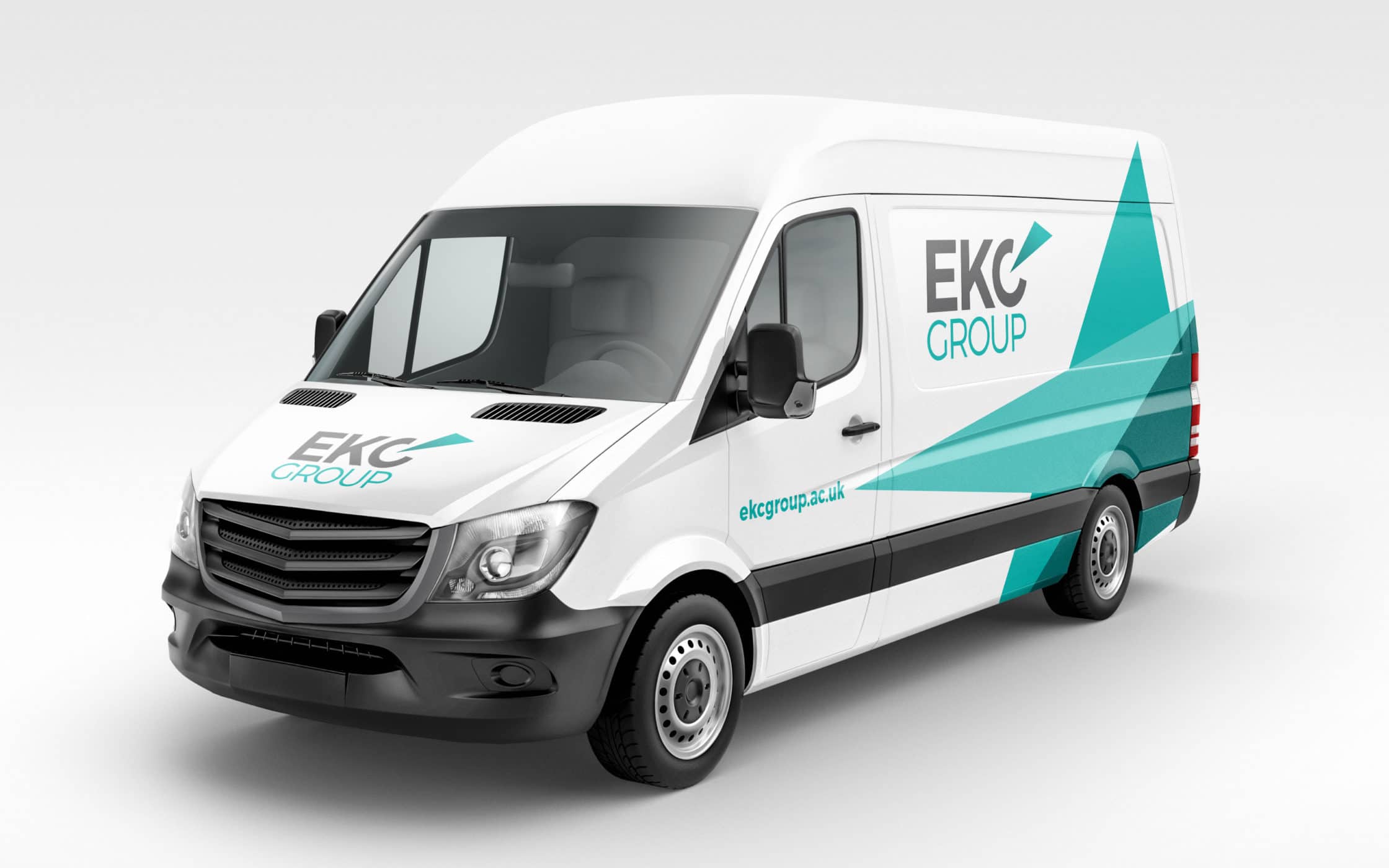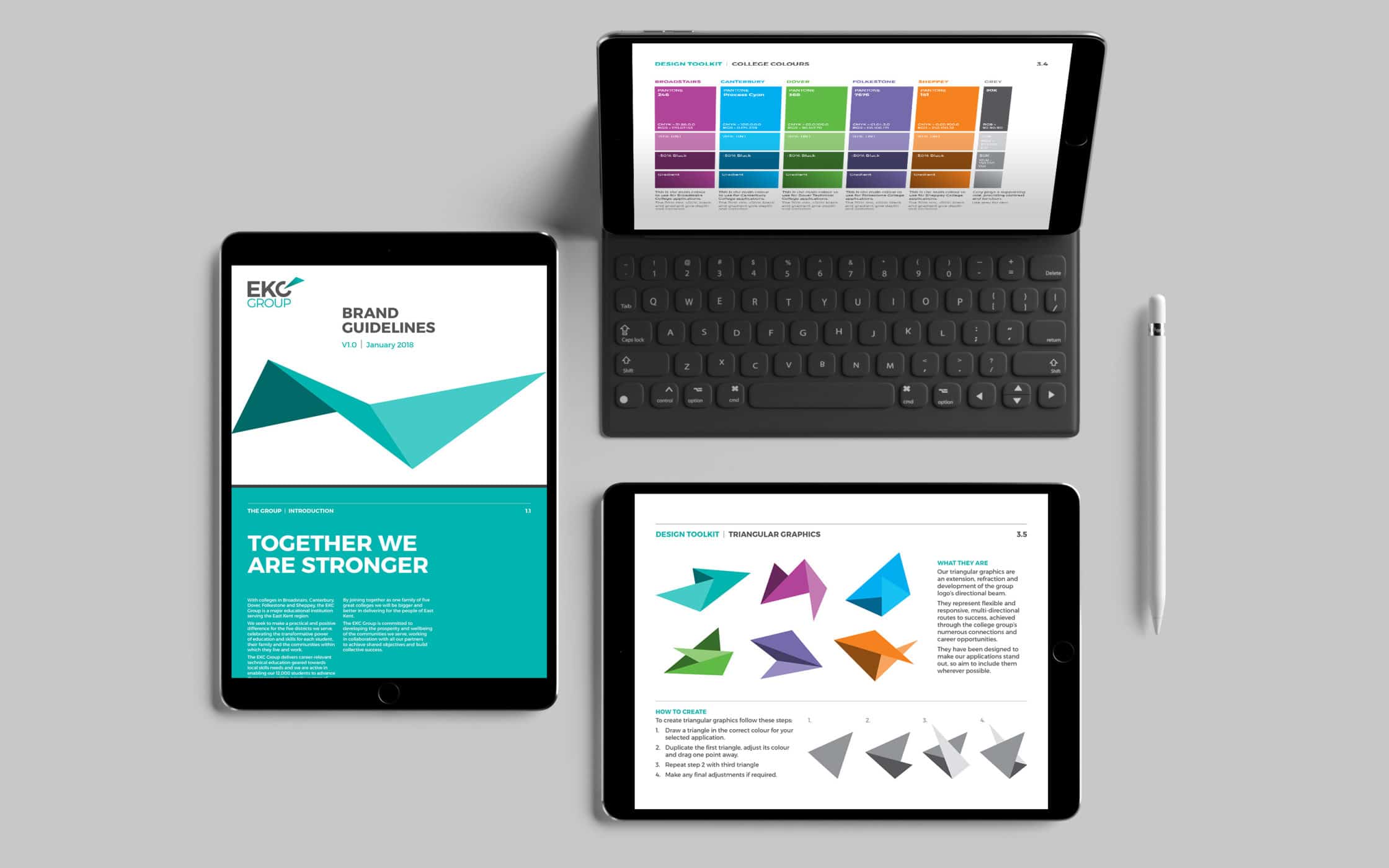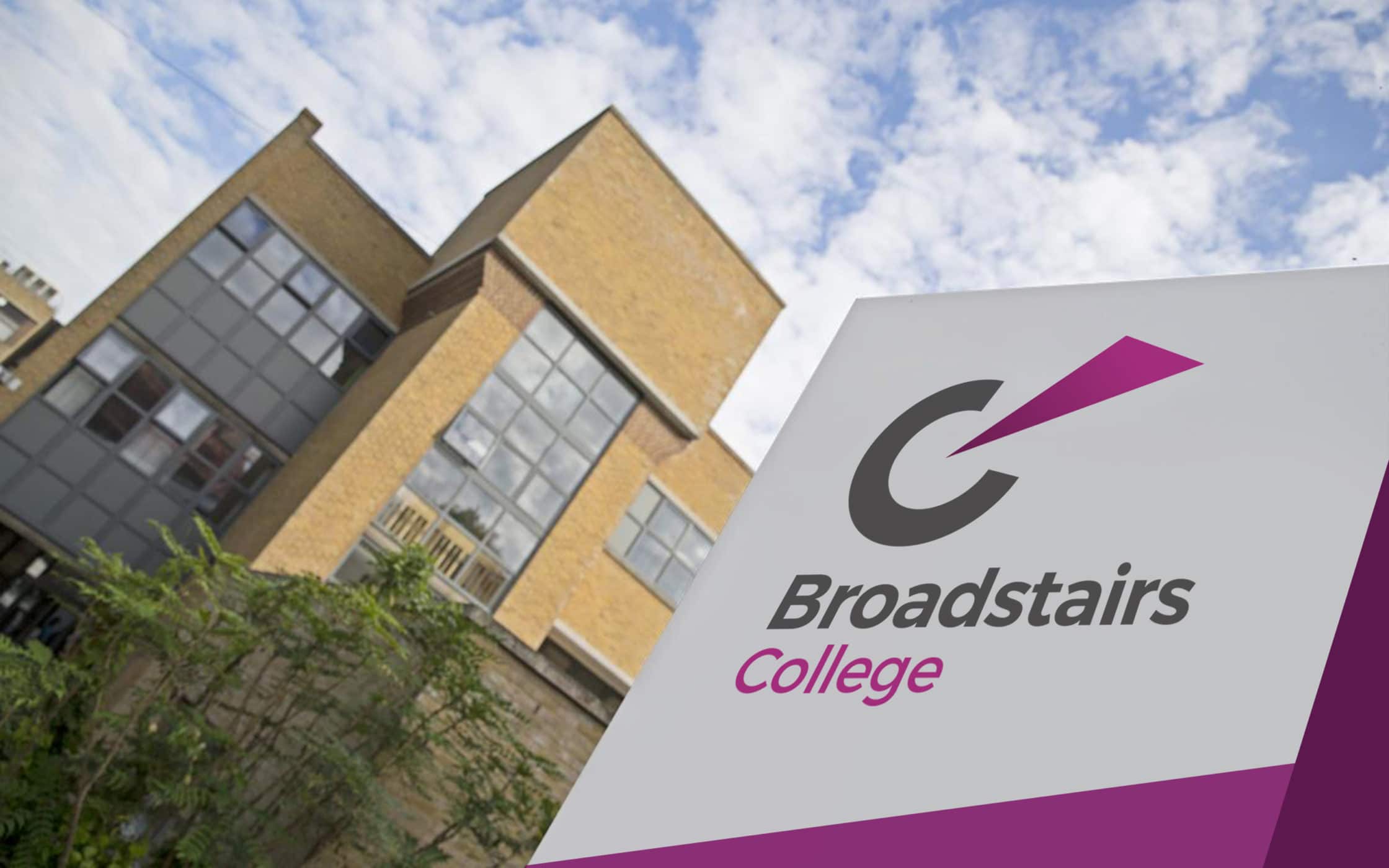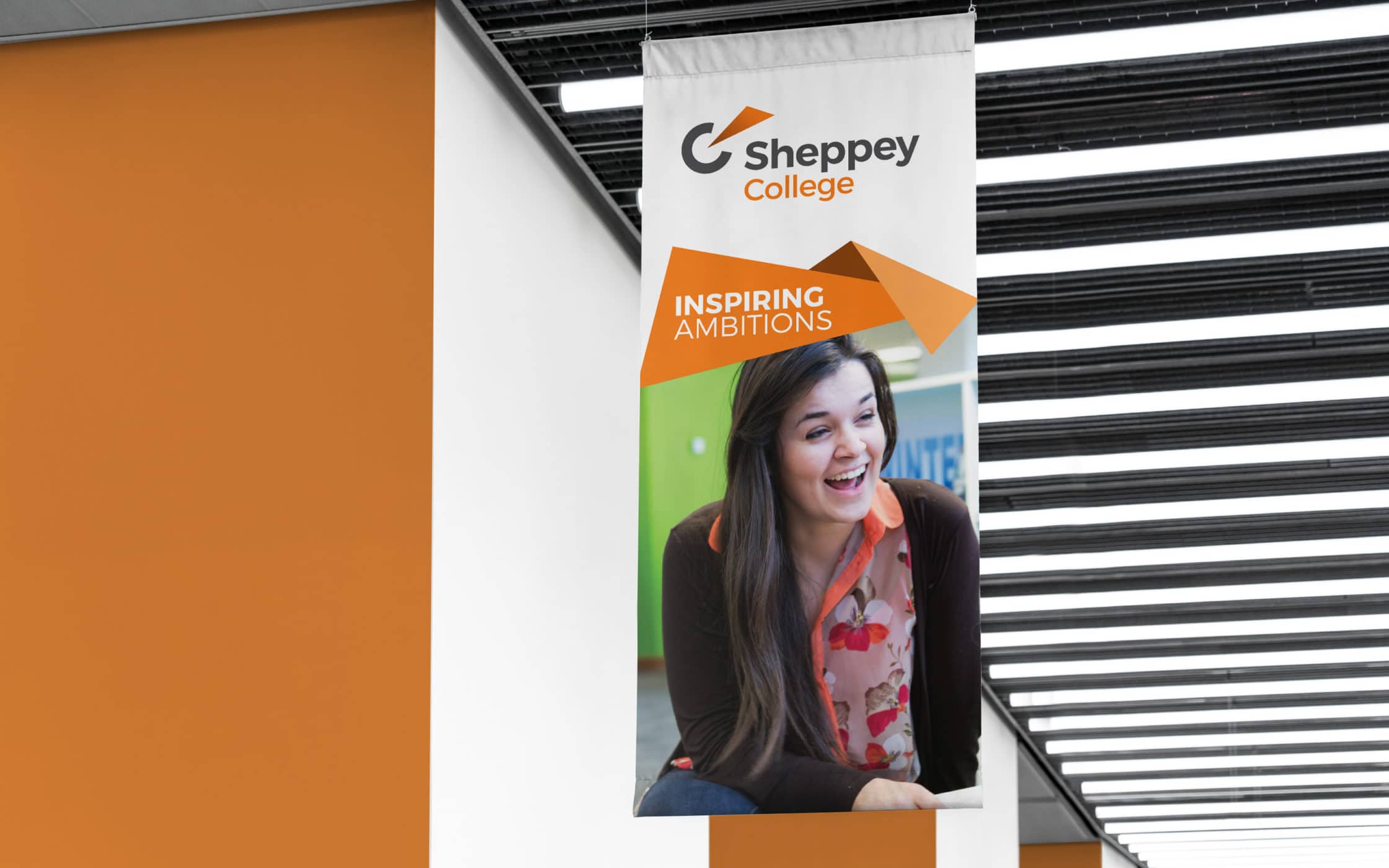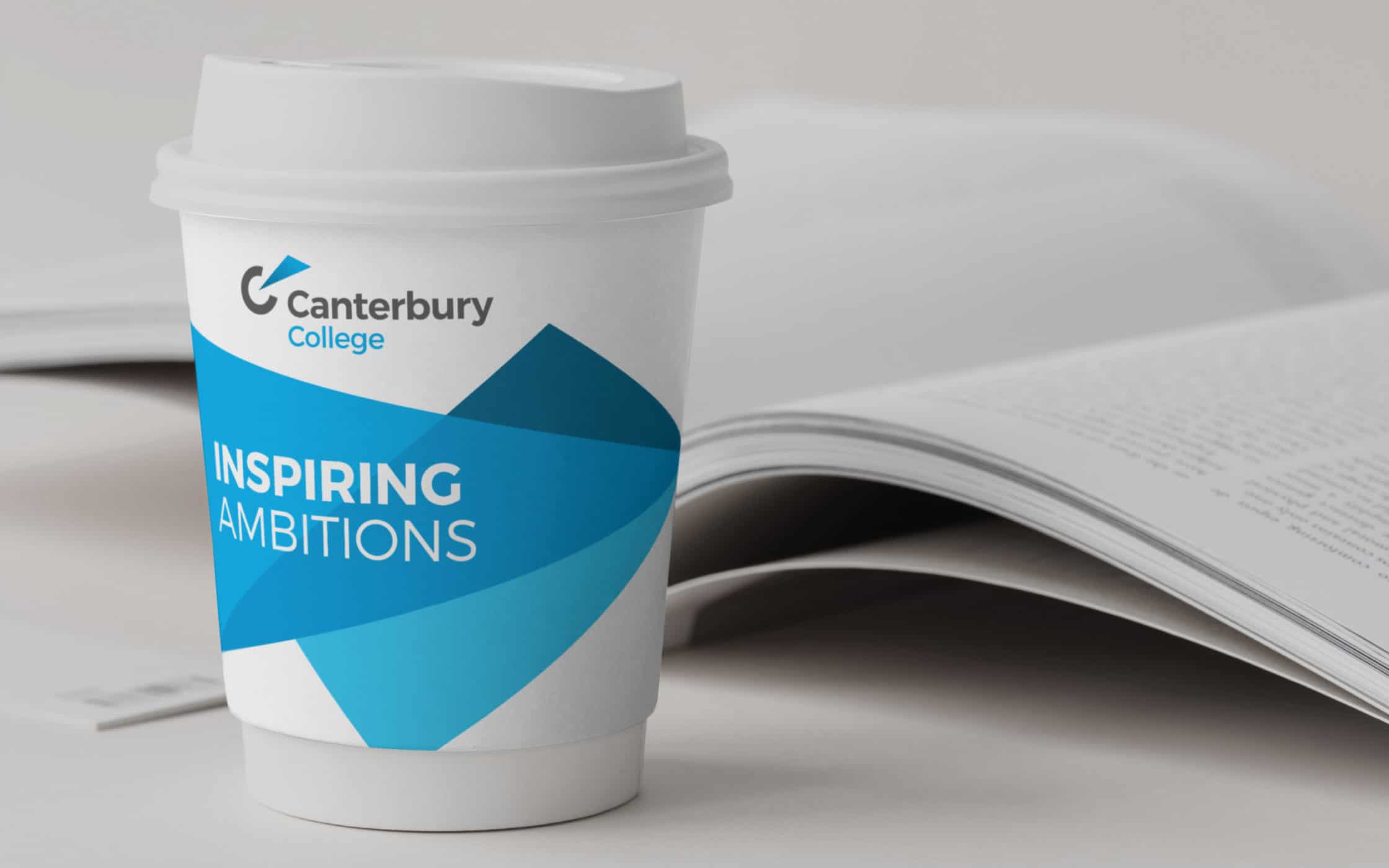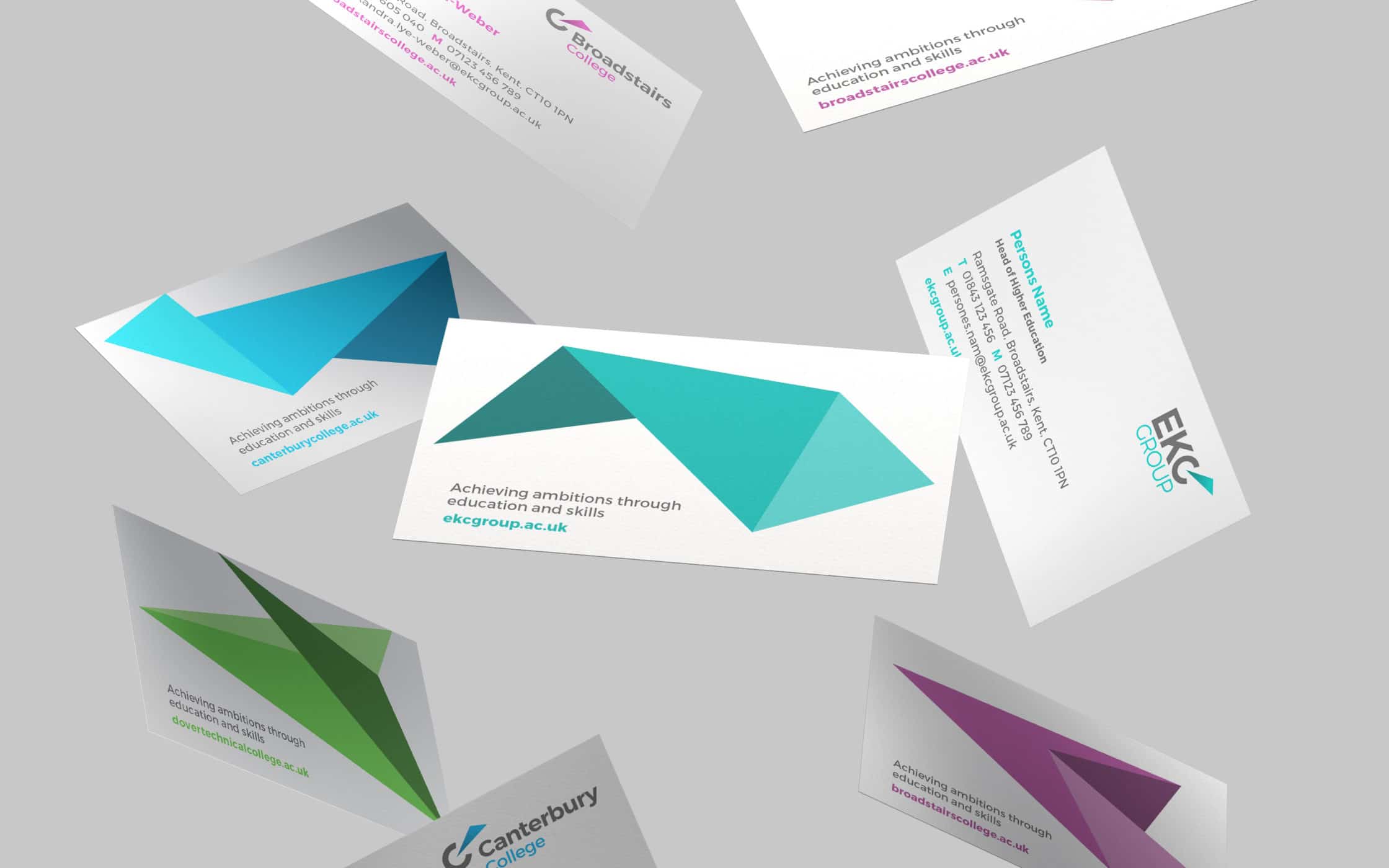 Outcome
Based on the Group's aspirations for the future, we agreed on a branded house approach, creating a simple, powerful logo that symbolises the progressive growth of students from within. The visual identity features a strong palette of colours, allowing each entity to have its own secondary colour which is tied to the master brand with a consistent grey tone. The shapes from the logo also feature in the wider visual identity which focuses on students and their achievements – tied together through the use of the dynamic shape.
Fabrik created a range of materials to help launch the brand from a comprehensive user guidelines manual through to templates for emails, leaflets, posters, signage, livery, lanyards and clothing.
We were also retained to develop the new Group website. The website complements the Group's ambition to break new ground. At the heart of the site, functionality is the 'Explore your future' tool, allowing students to self-select potential courses through either a defined career, their interests or unique characteristics. Users are then presented with courses that best match their profile, giving them an opportunity to consider an unexpected career path.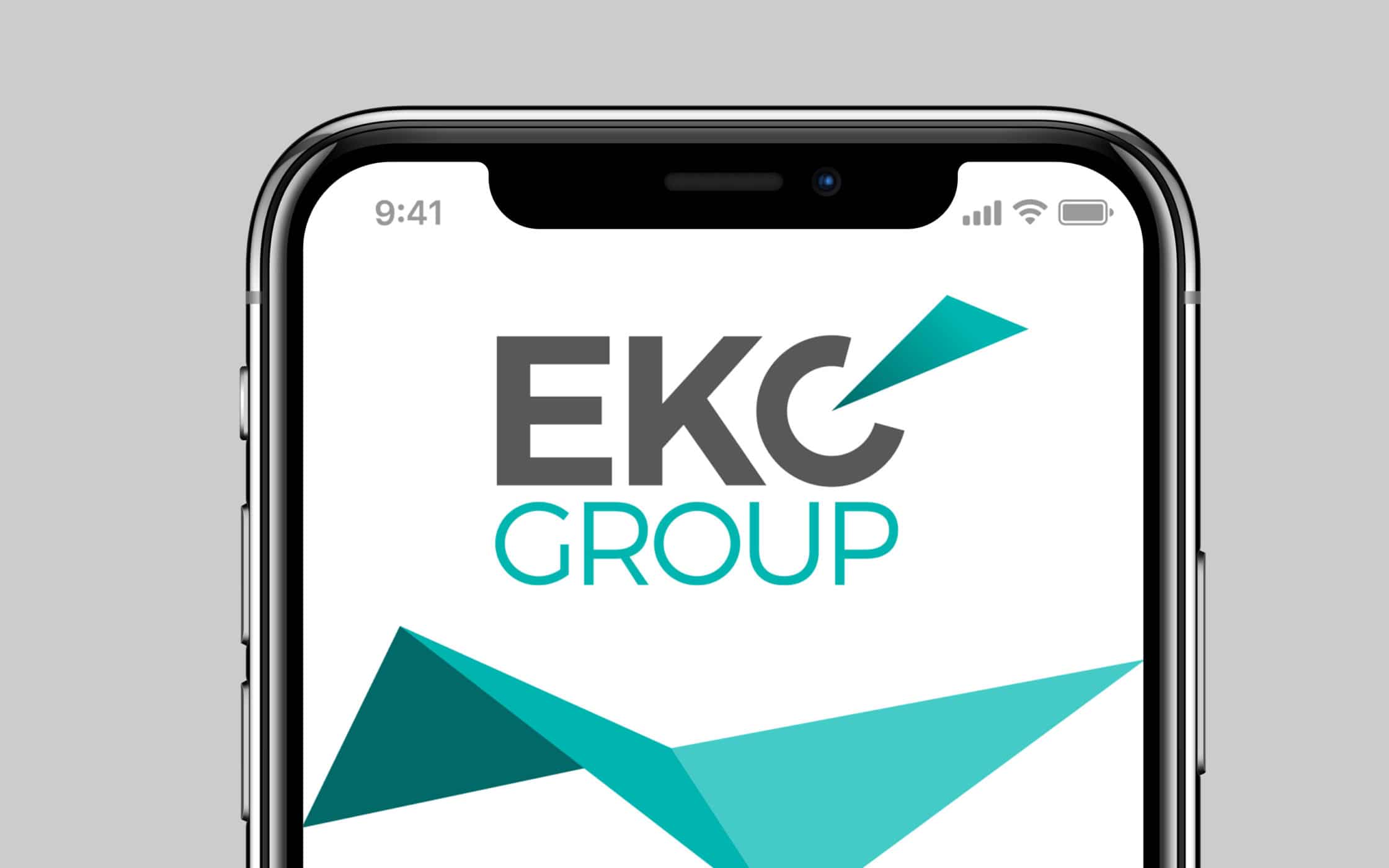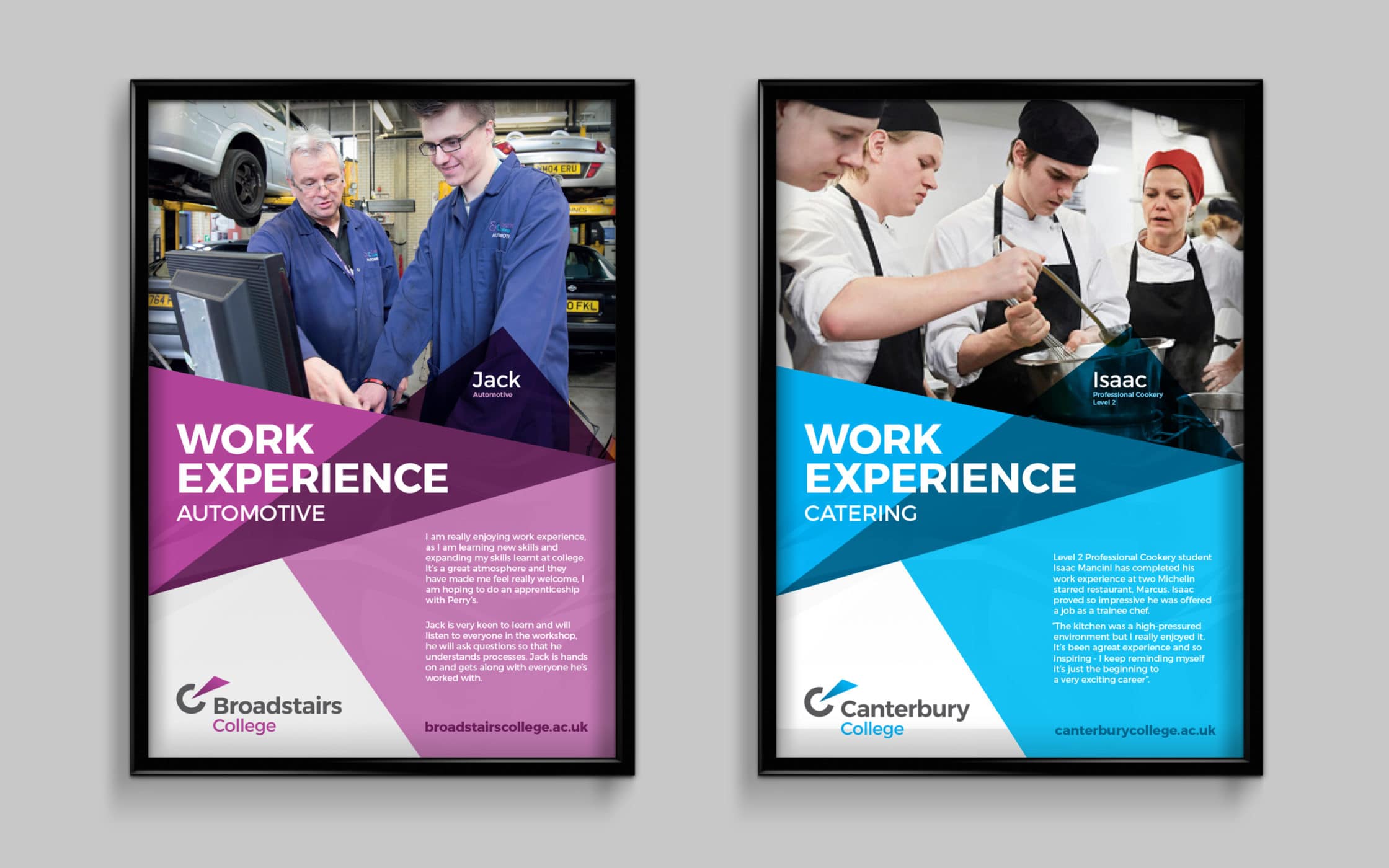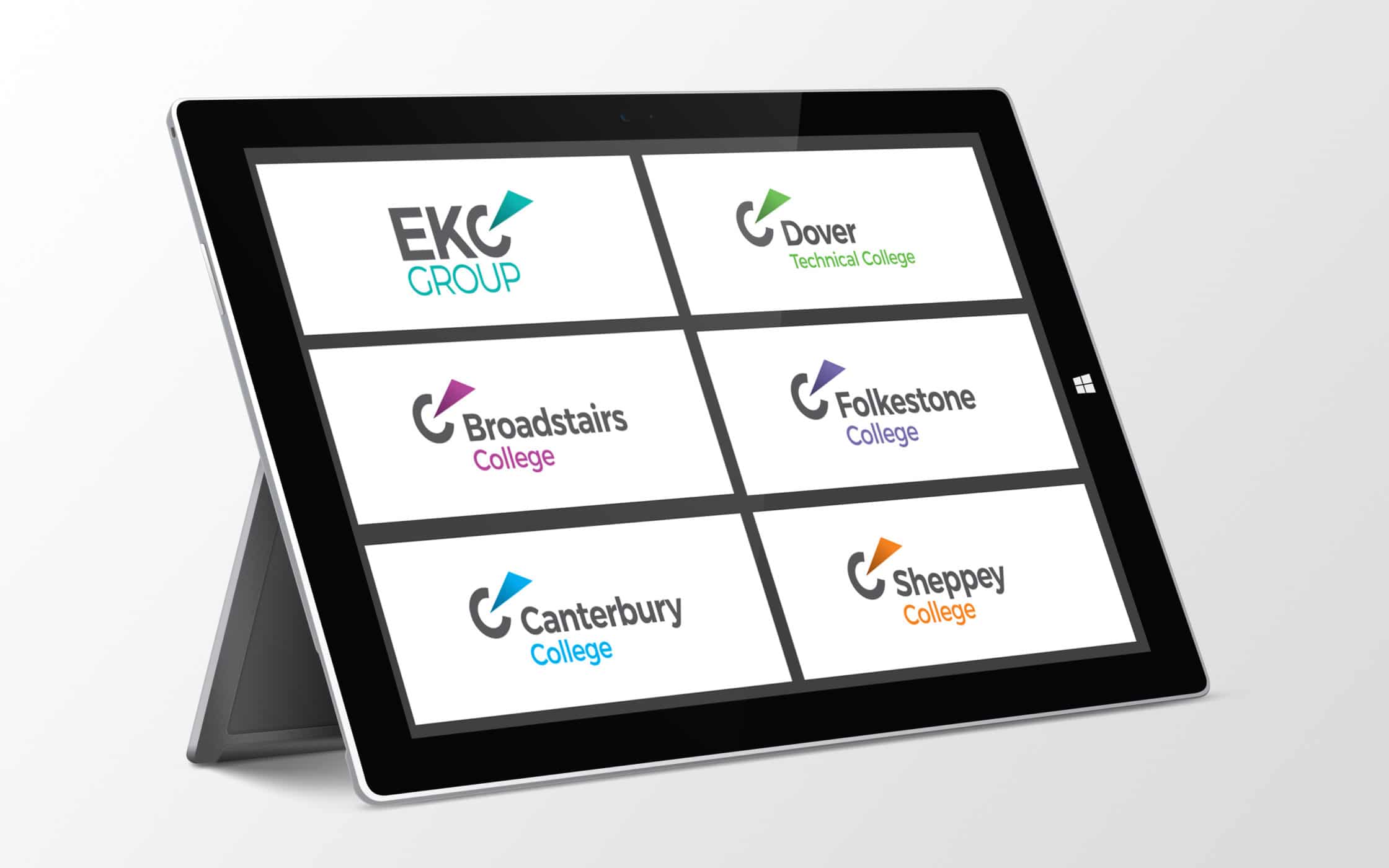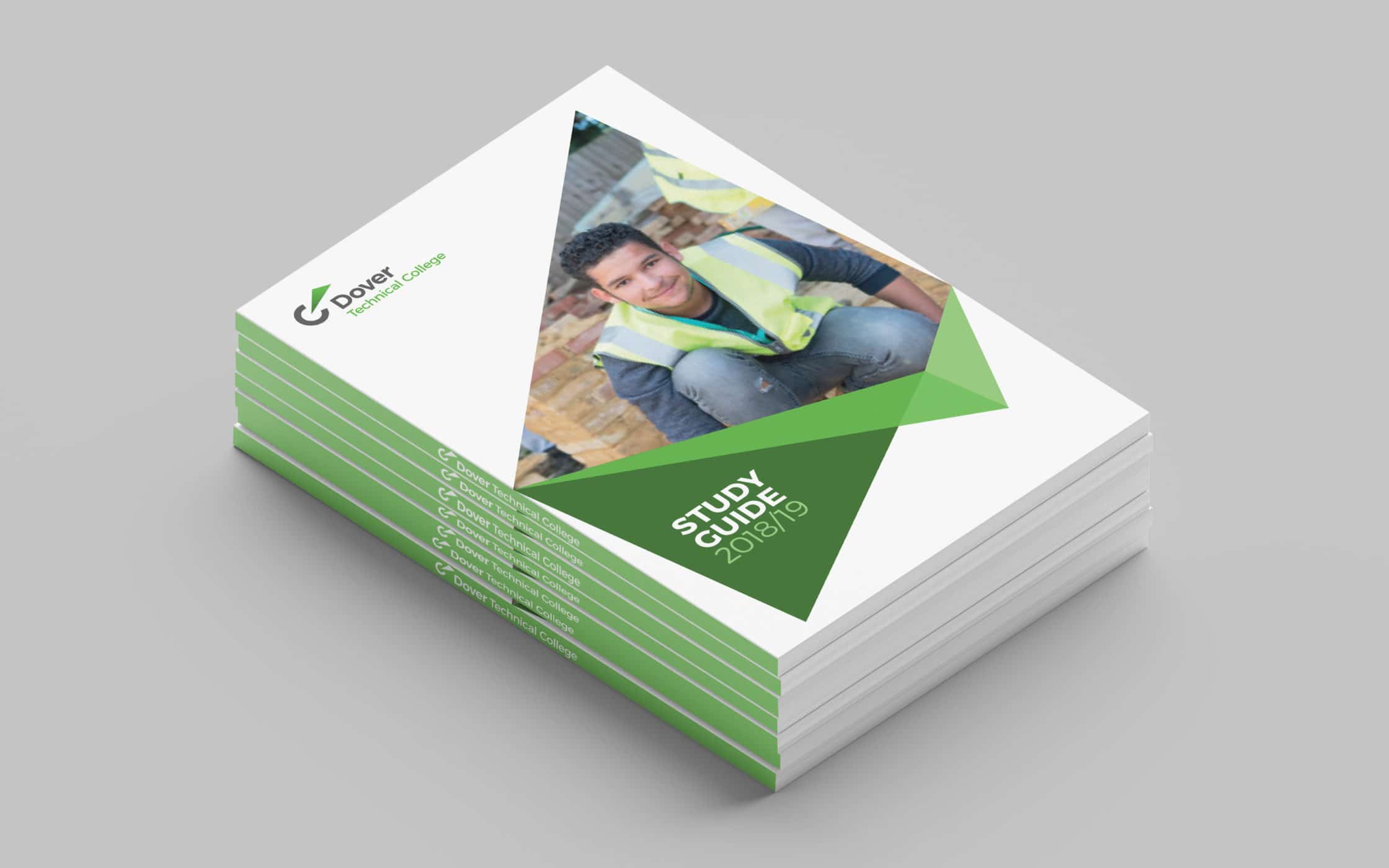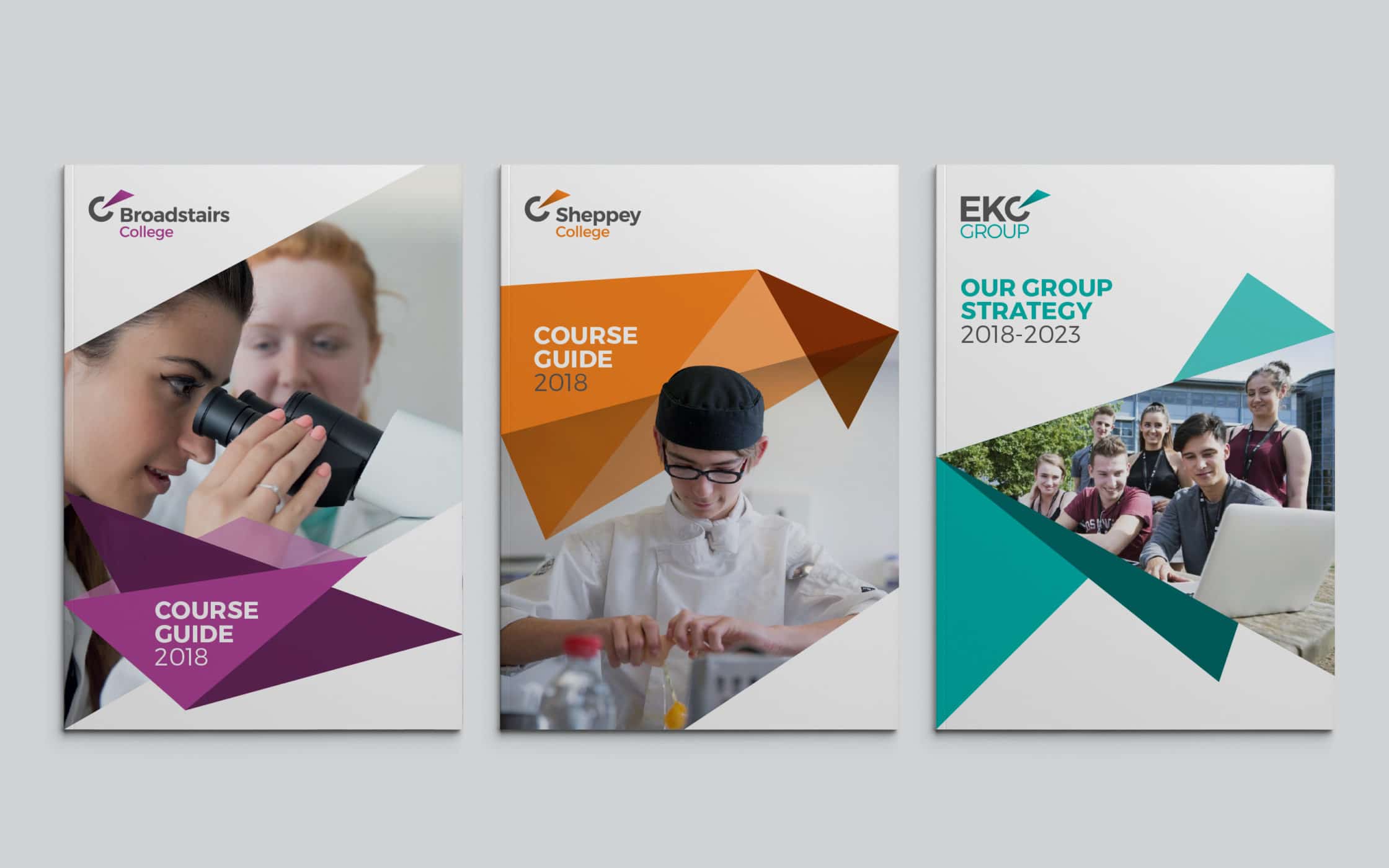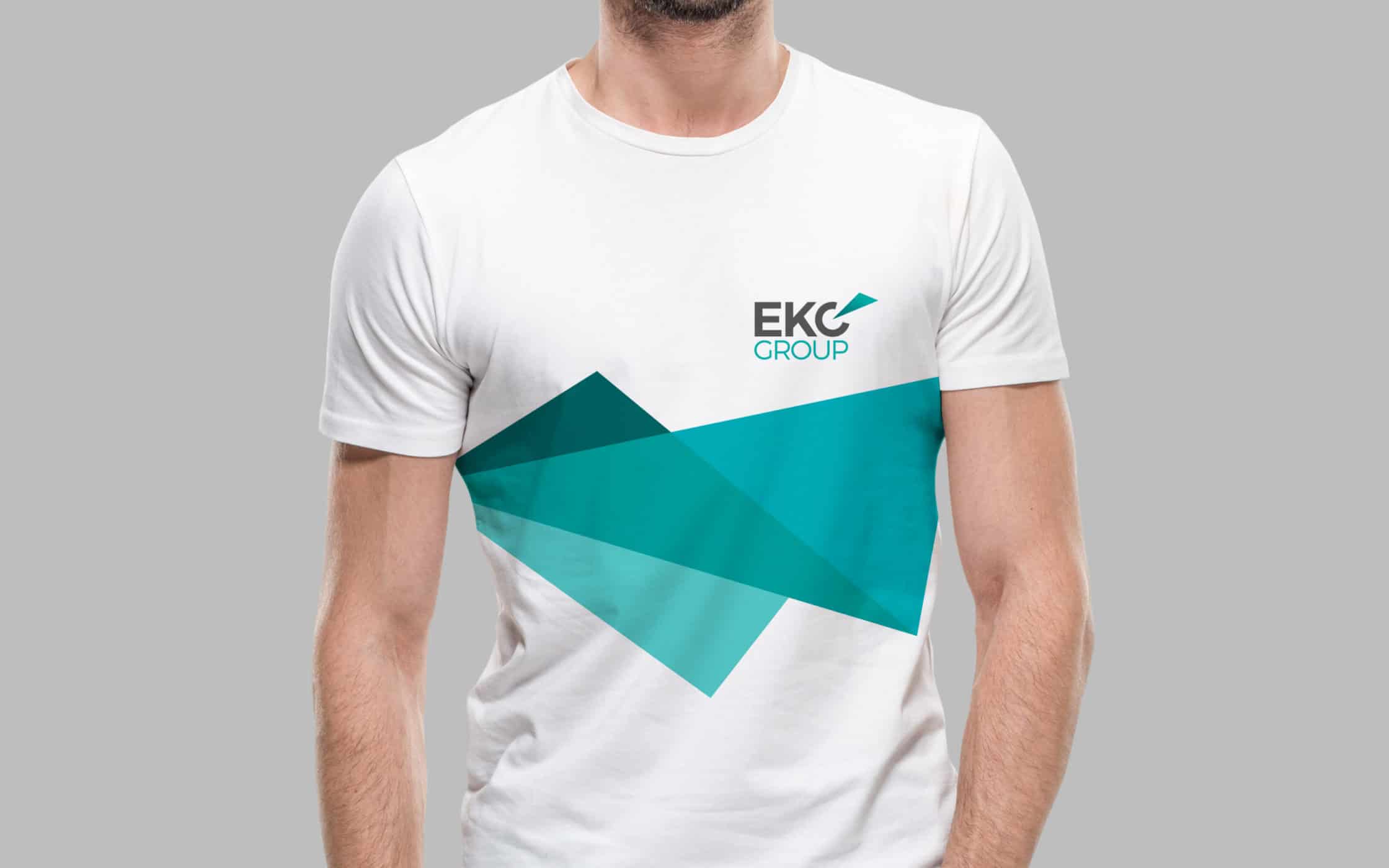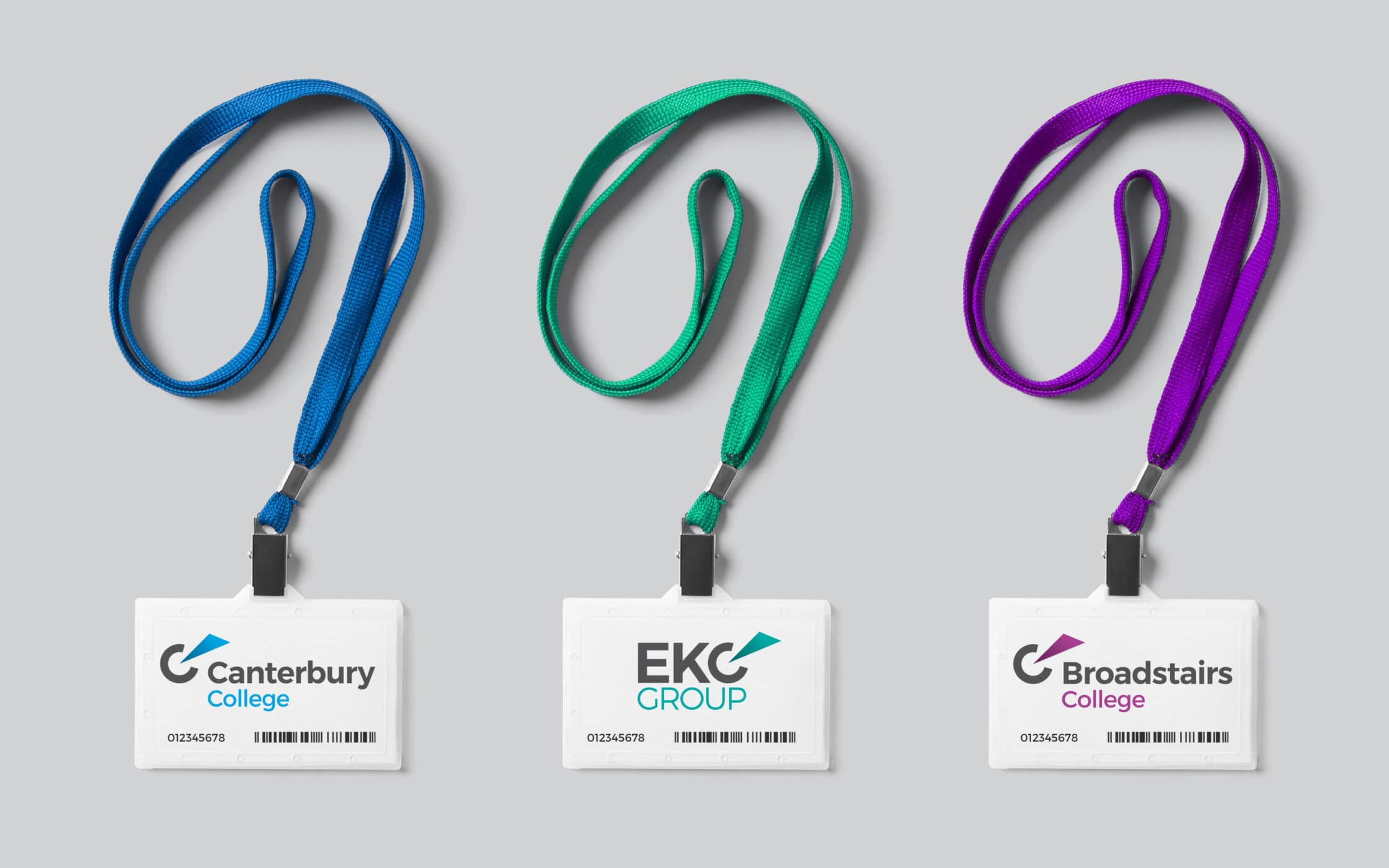 What we did
Brand architecture
Brandmark creation
Visual & verbal identity
Design templates
Application guidelines
Website development
Tell us about you We dig deep to discover tangible benefits at your brand's heart. We then use insights and ideas to build your brand and shape your reputation. But we always start with a simple question: what do you need?