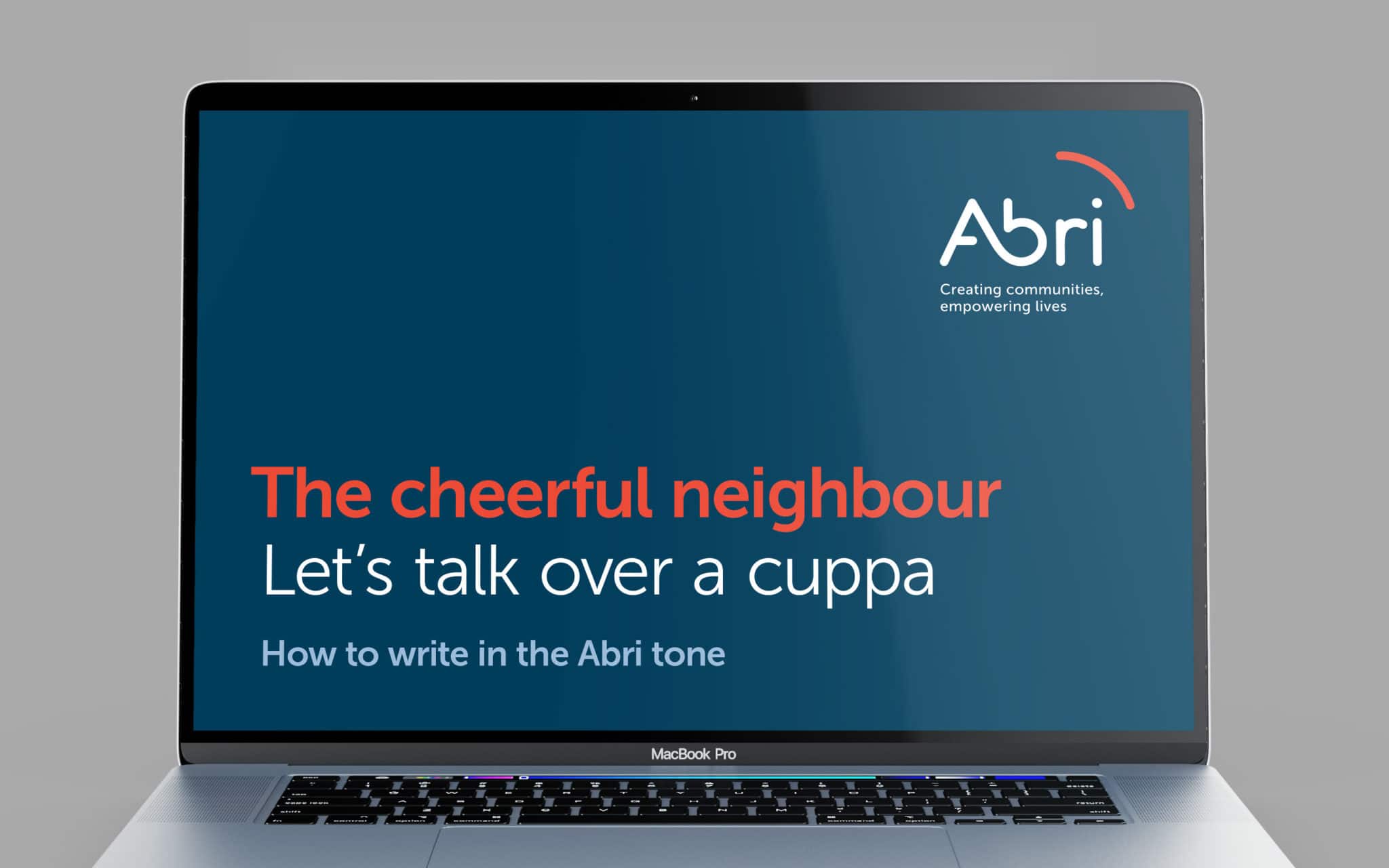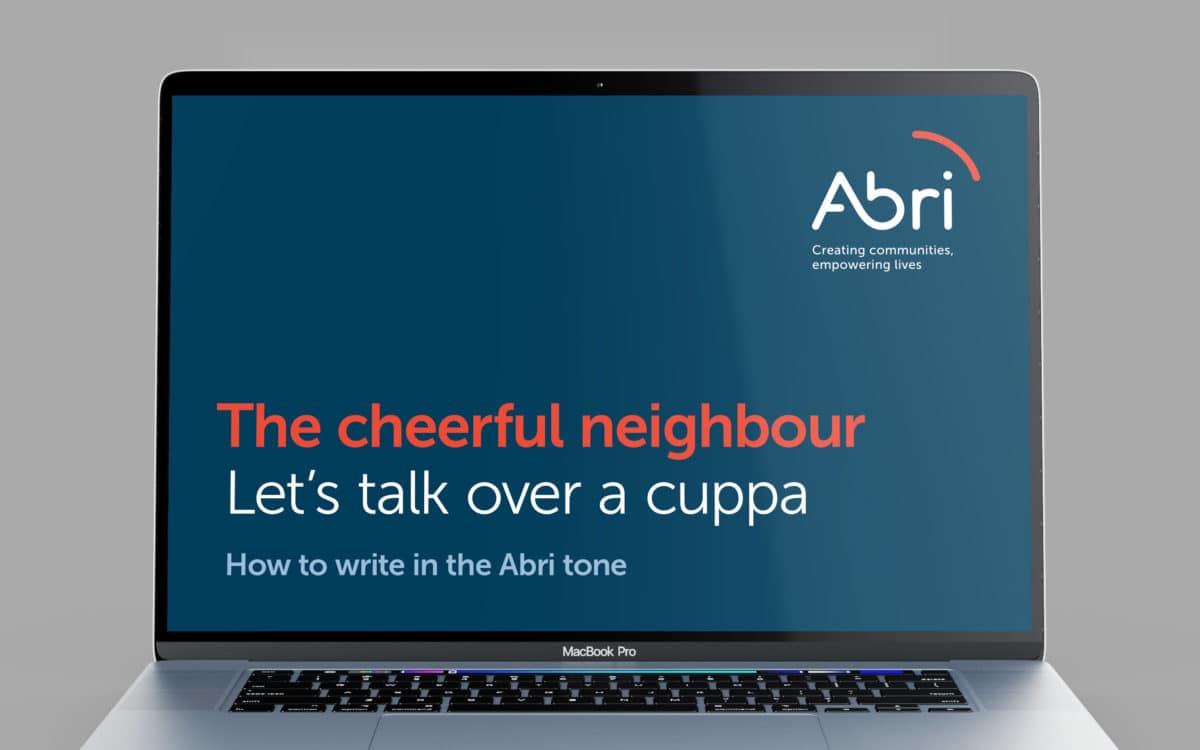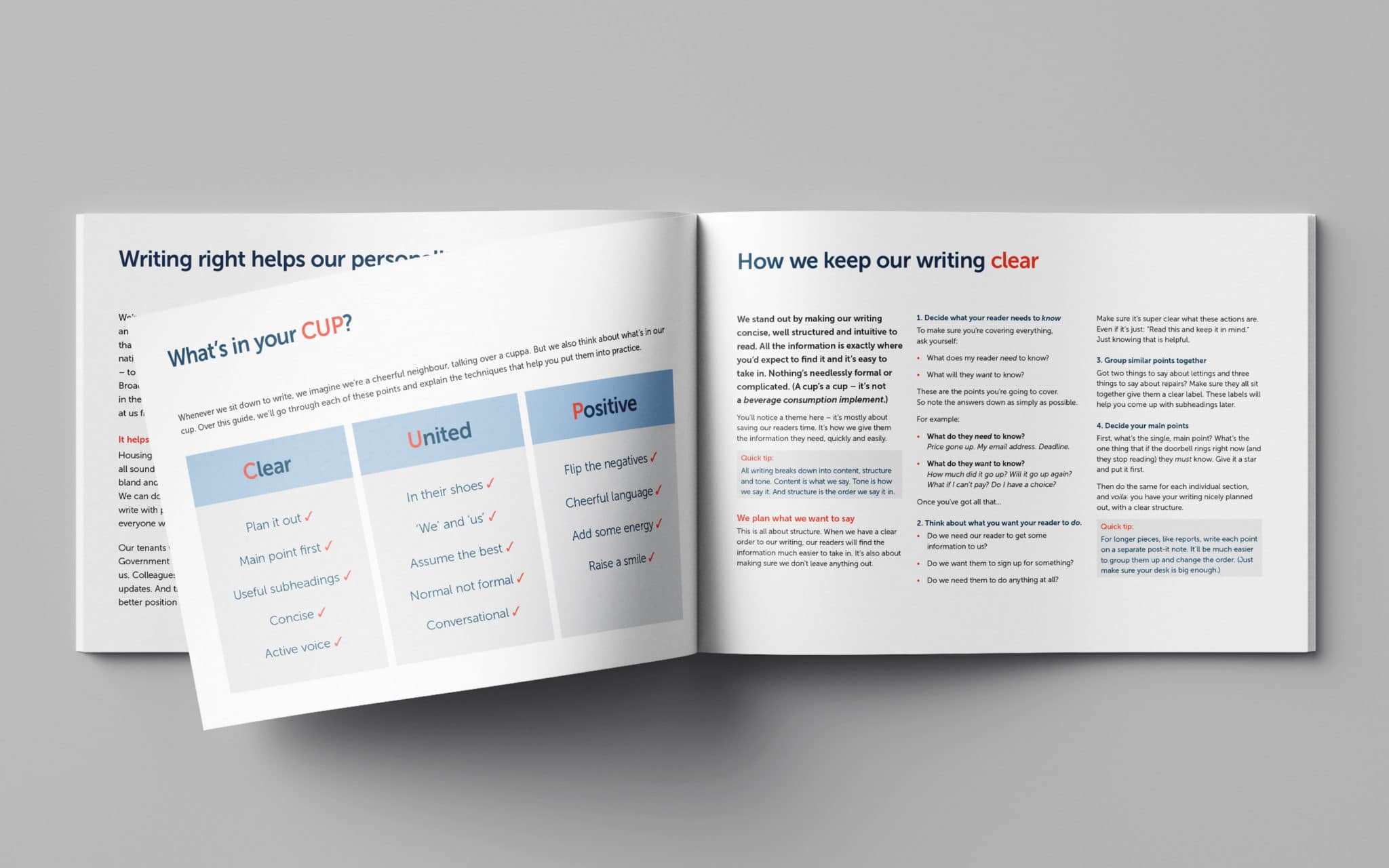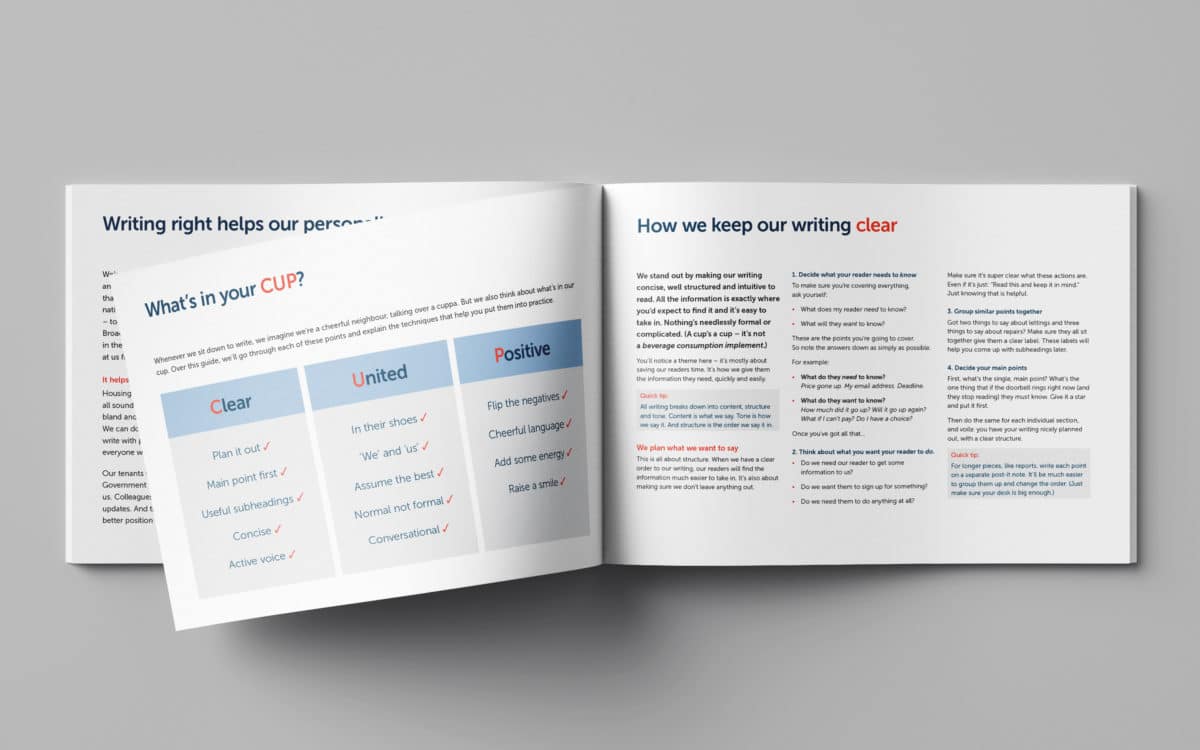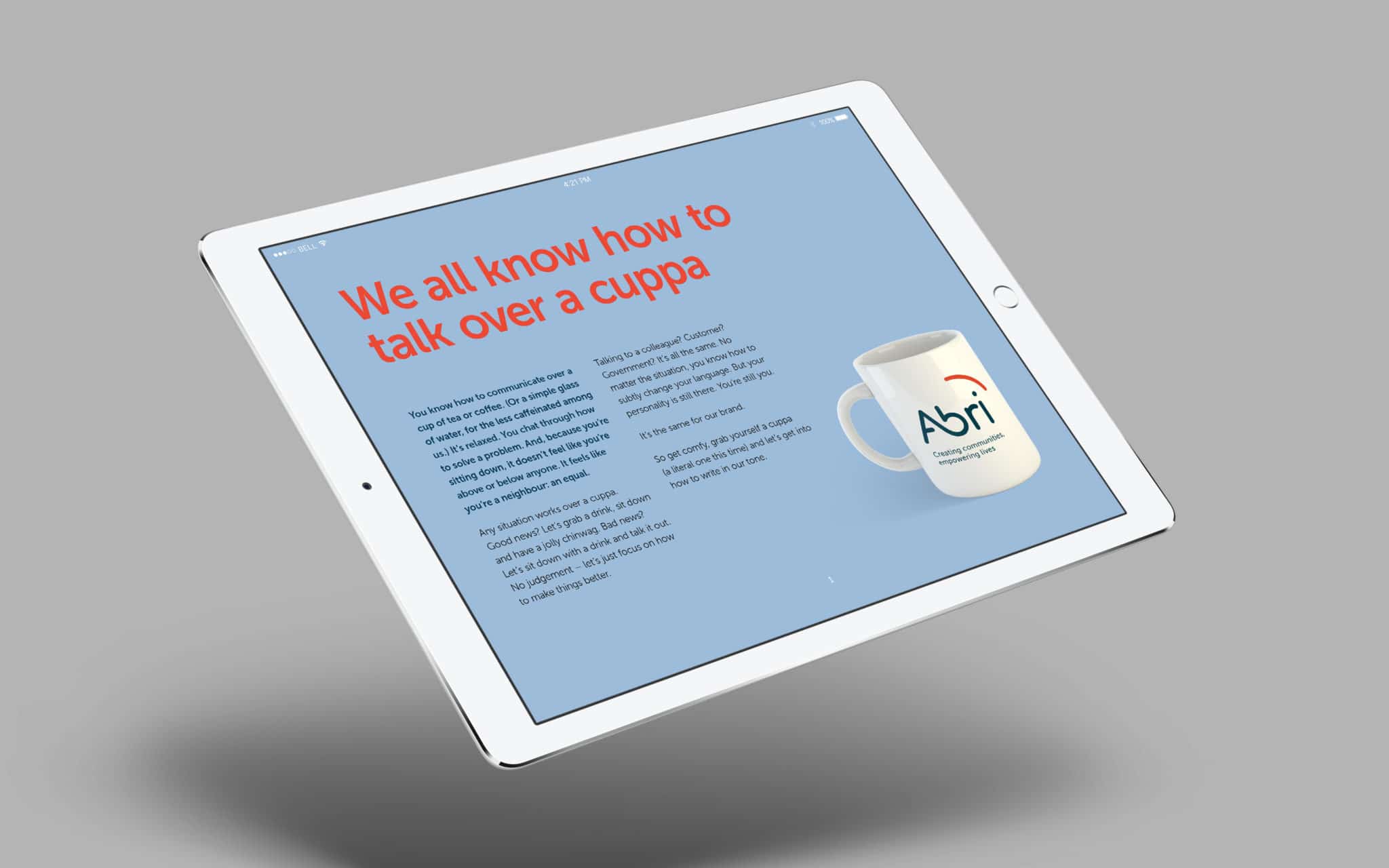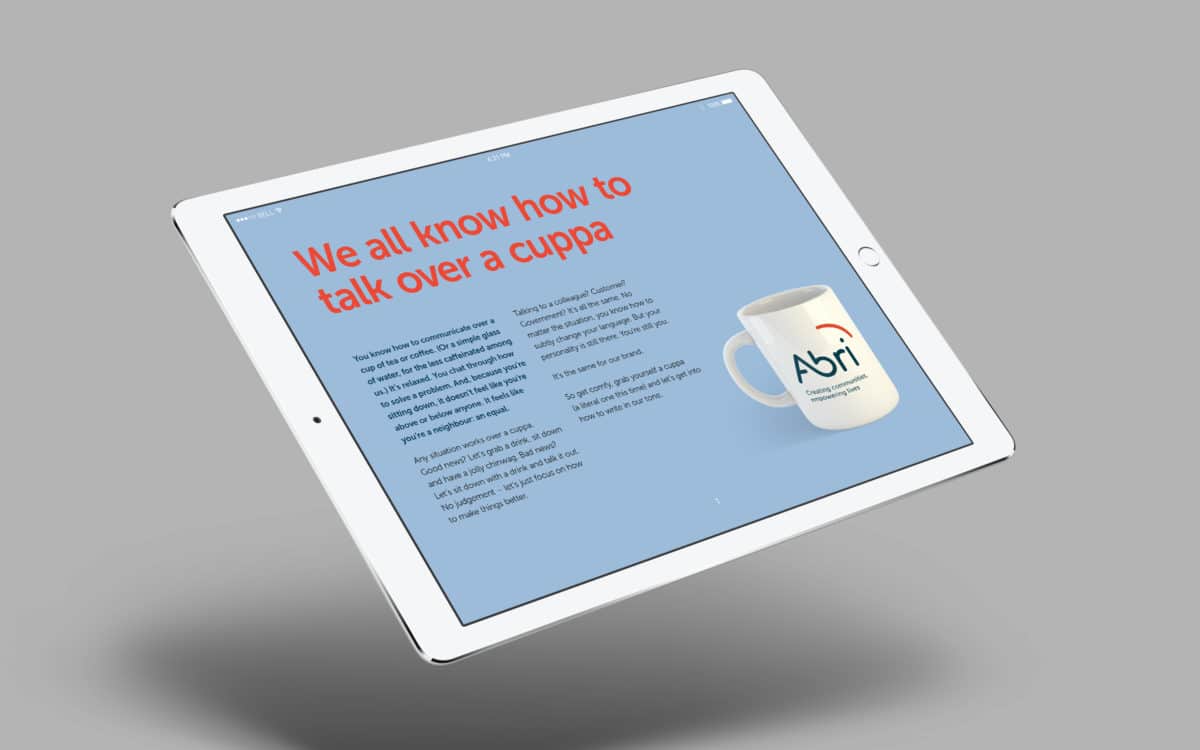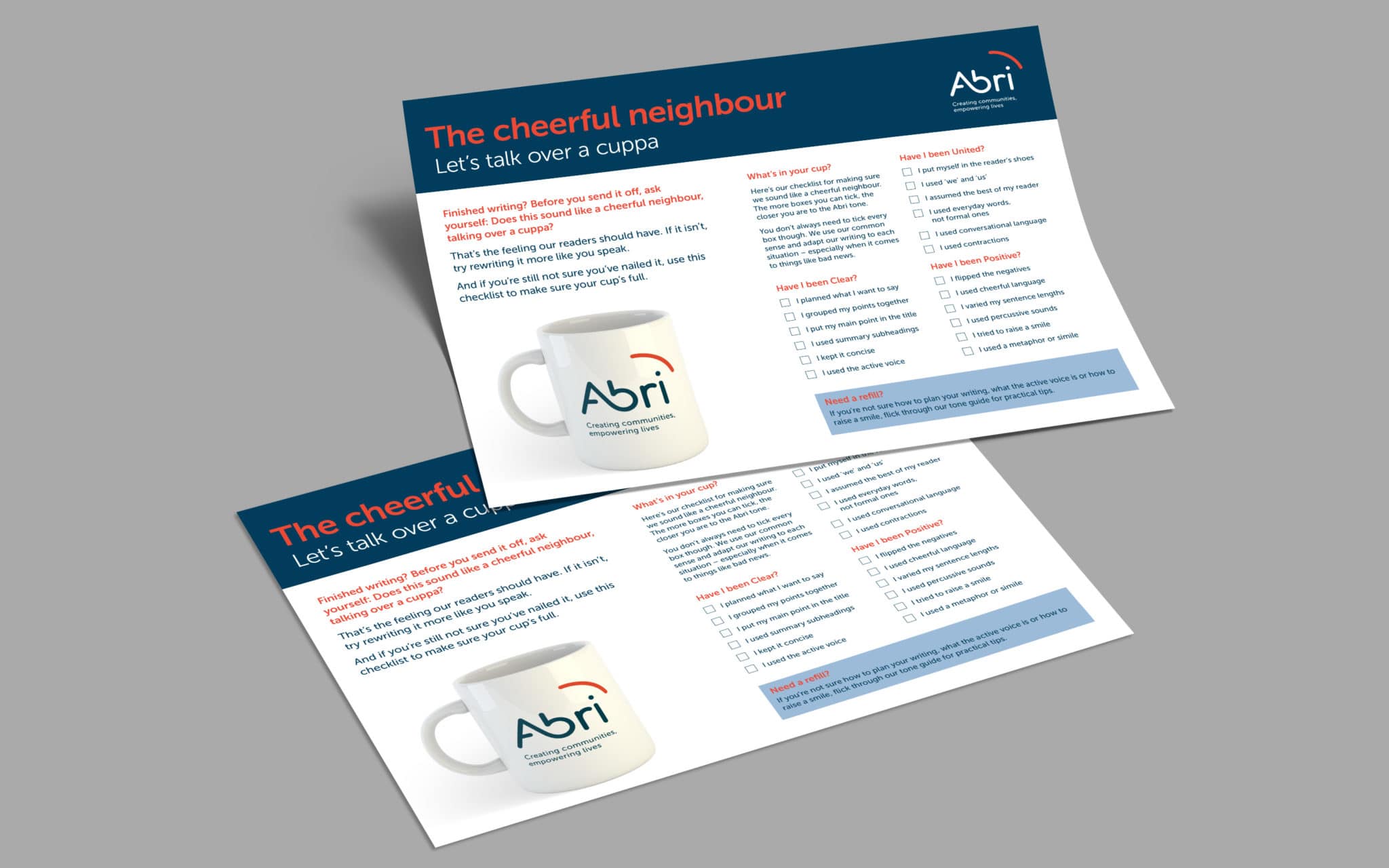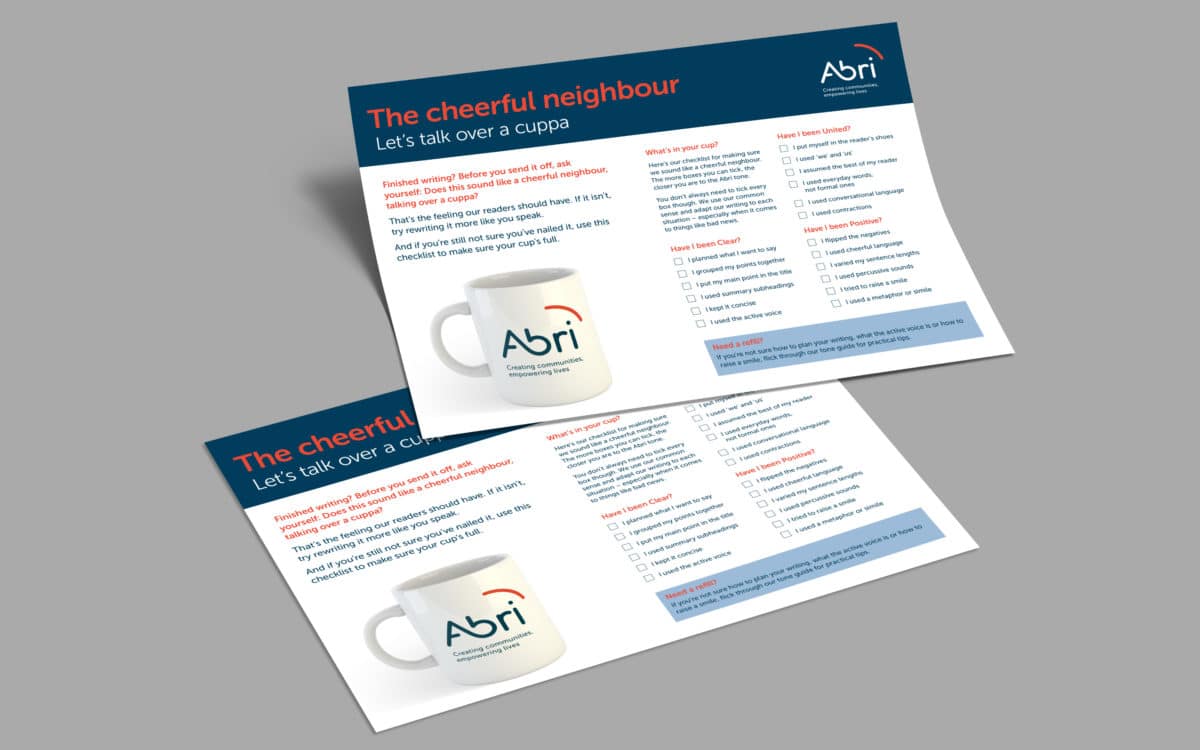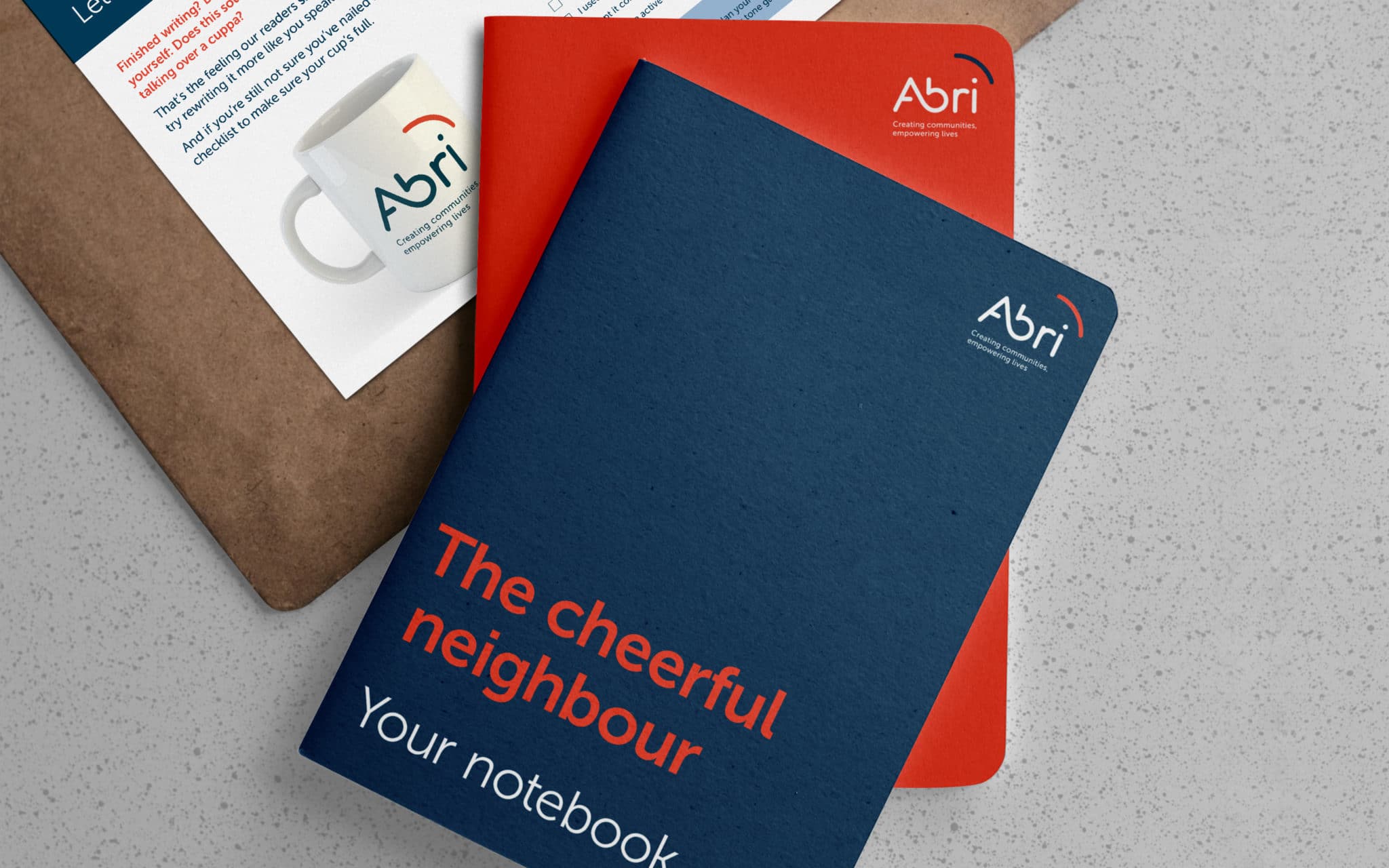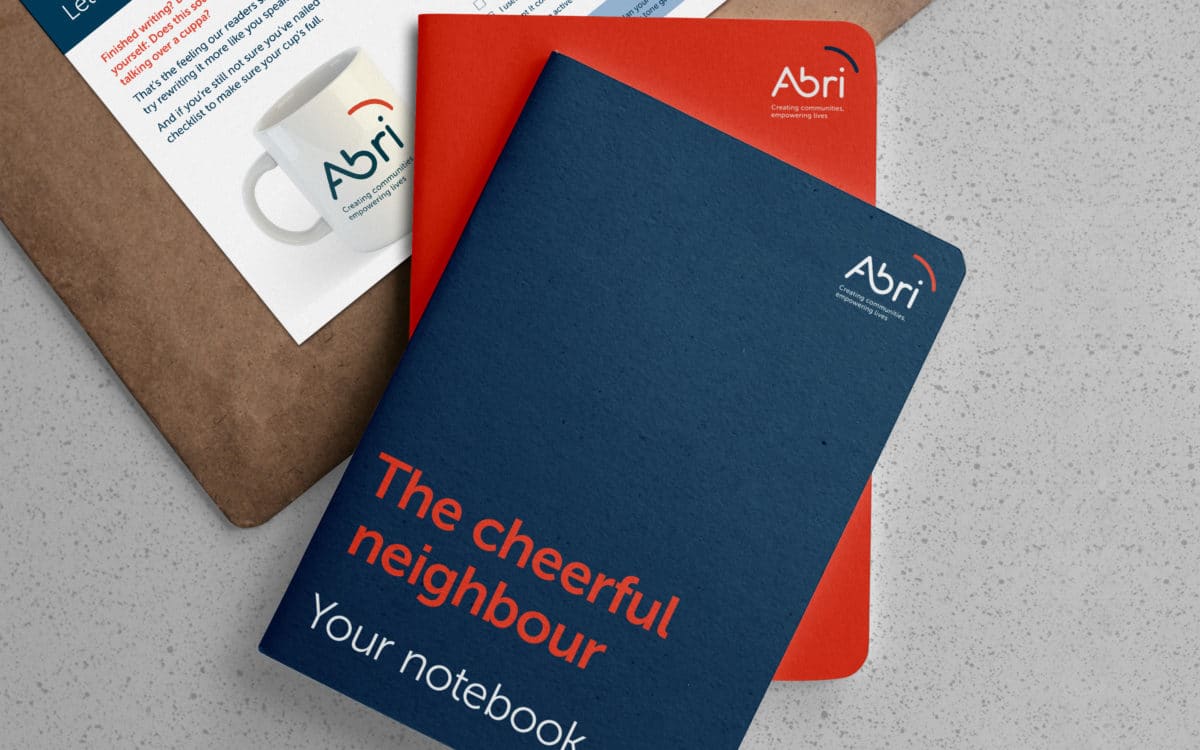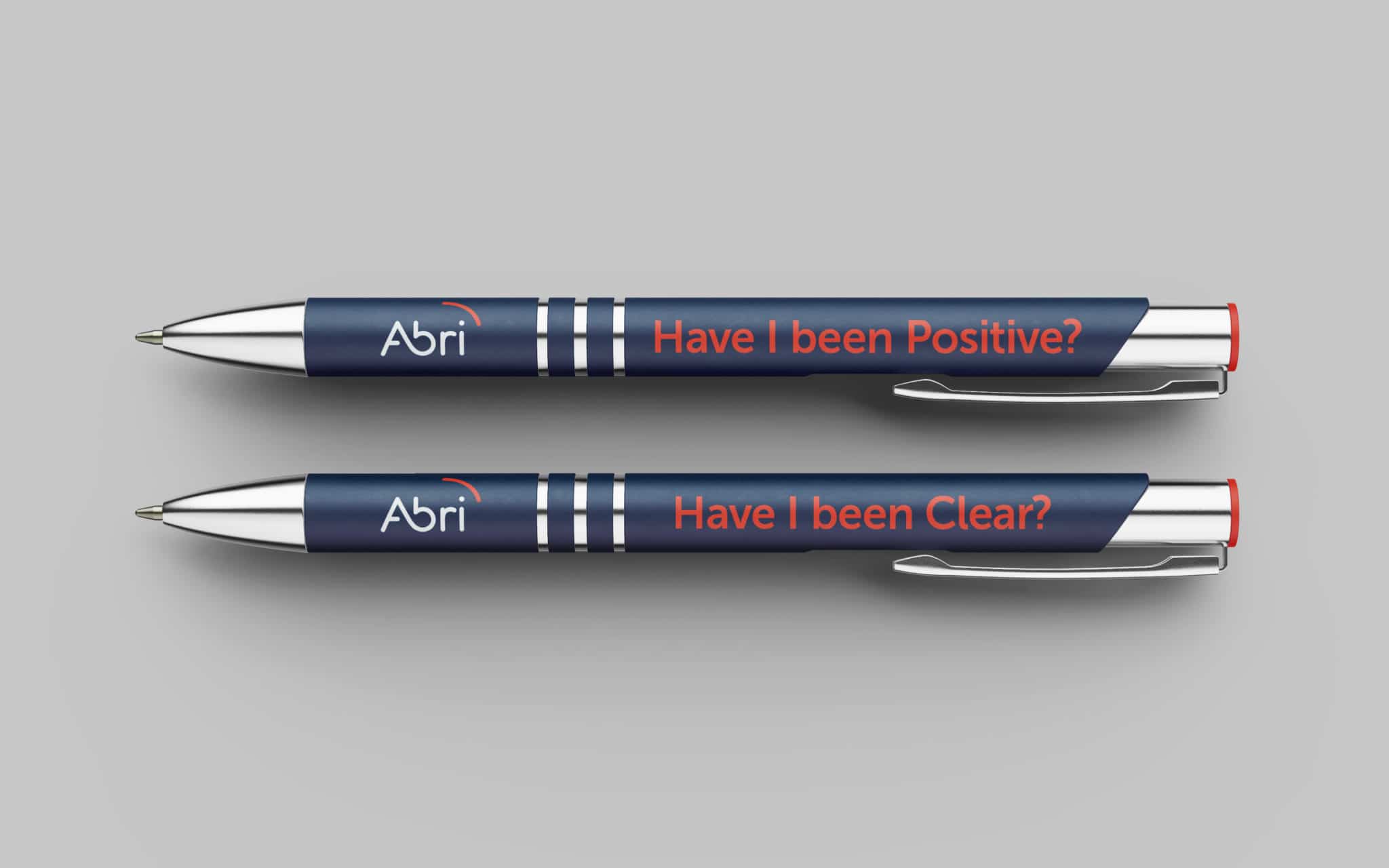 Overview
When Radian and Yarlington Housing Group's came together to form a new organisation, they chose the name Abri (which means shelter). Having agreed the name, Abri were keen that they had a unified tone of voice for the new entity. They asked Fabrik to put a process together that would guide the team to create a consistent and distinctive way of communicating.
Outcome
Following a series of discovery sessions, we set out to create an over-arching strategy for the company's new tone. It needed an approach that would work across the business, from customers, to partners and stakeholders to staff.
During our research, we gathered examples of written language from across the organisation. These helped to build a picture of the range of content, styles and tone already in place, but also gave us both good and bad examples which we discussed with the team.
Following our creative exploration process, we devised 'The cheerful neighbour' using the proposition, 'Let's talk over a cuppa'. The rationale was simple. Everyone knows how to talk over a cup of tea or coffee. We all do it. It's relaxed. And because you're sitting down, it doesn't feel like you're above or below anyone. It feels like you're a neighbour: an equal. Any situation works over a cuppa. Good news? Let's grab a drink sit down and have a chat about it. Bad news? Let's sit down with a drink and talk it out. There's no judgement – just the focus on how to make things better.
The new tone works whether talking to a colleague, a customer, partners, stakeholders. It's all the same. No matter the situation, you just subtly change your language. But the personality is still there. You're still you. And that, we outlined, is the same for the Abri brand, which, following internal testing, was embraced.
We created a simple, visual metaphor and three core pillar (a CUP, to ensure the tone is Clear, United and Positive). These three values were unpacked to create clear guidance from planning what to write, how to set out the main point first, using an active voice, being conversational and trying to raise a smile (where appropriate).
Using plenty of examples of 'real' communications, we re-wrote examples of customer letters, stakeholder comms and announcements. Each time, showing how the new tone can transform the writing and work for every audience.
These examples were included in a tone of voice guideline, along with a checklist to help the team check that their writing is clear, united and positive. We also created a separate writing house-style outlining basic practises and more detailed writing tips and guidance (with the usual do's and donts).
We discussed ideas to help embed the new tone across the organisation. Central to this was running a series of workshops, starting with the communications team. From there, we ran sessions for people across the organisation.
Abri has a clear, distinct tone of voice that's fit for a new, dynamic organisation.
What we did
Initial consultation
Research & context setting
Tone of voice & language
Messaging & copywriting
Tone of voice guidelines
Writing style guide
Checklist
Workshops and training sessions