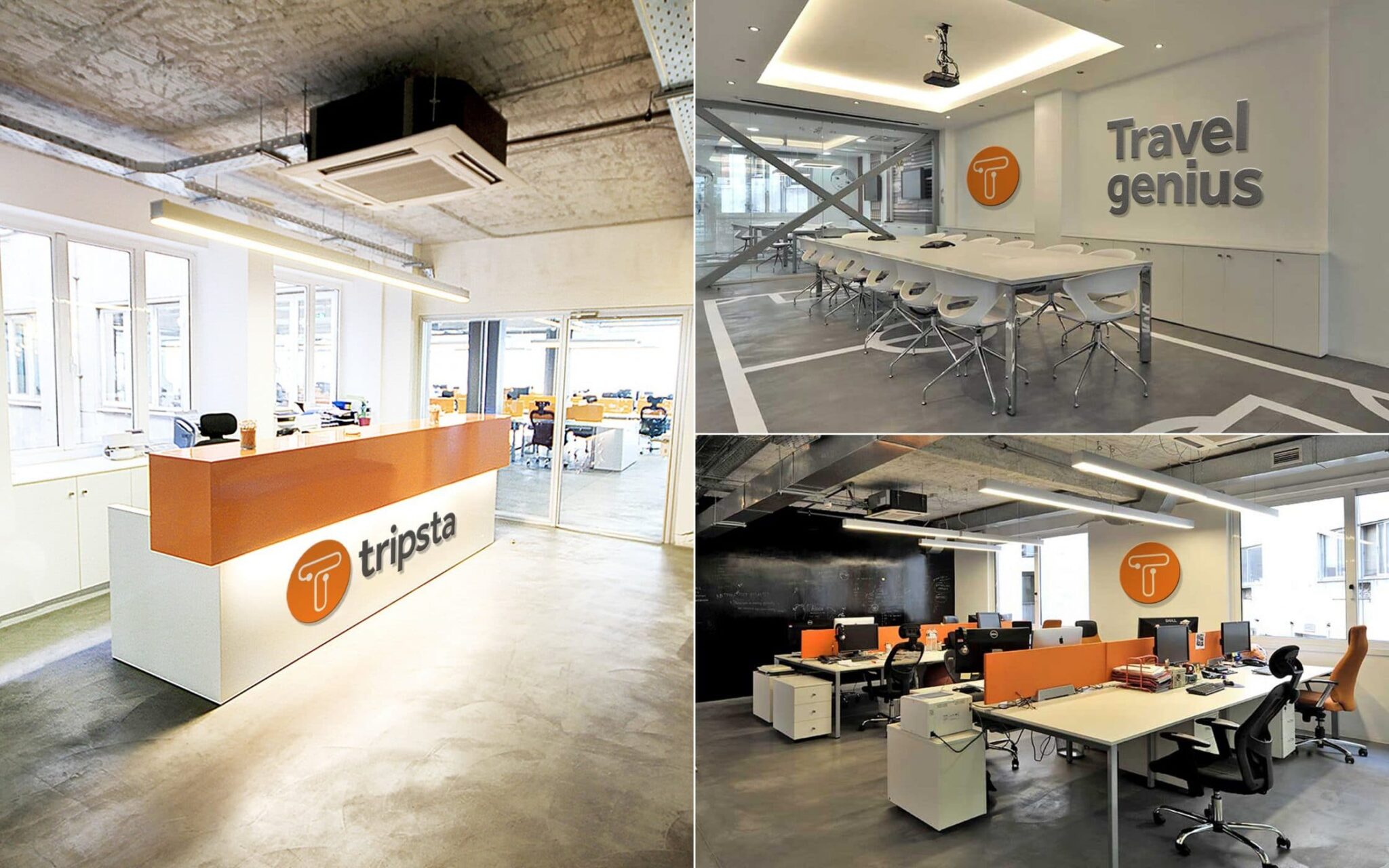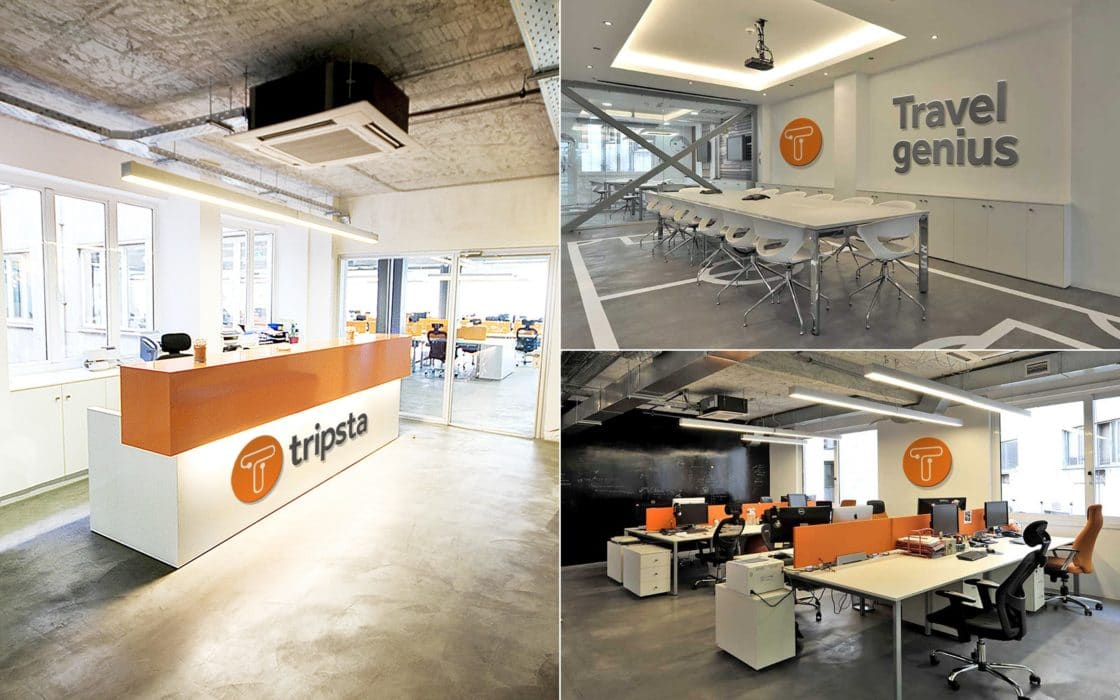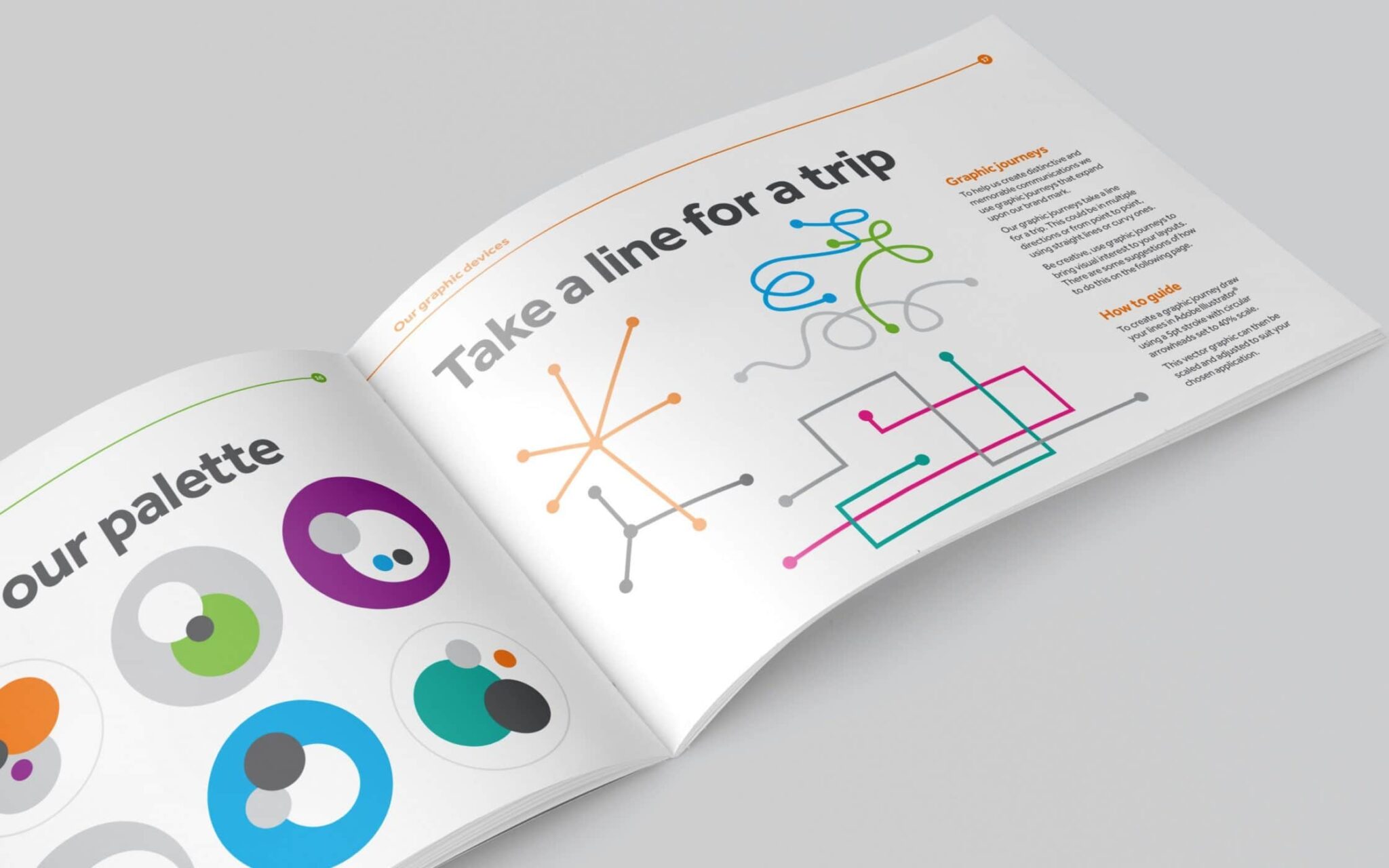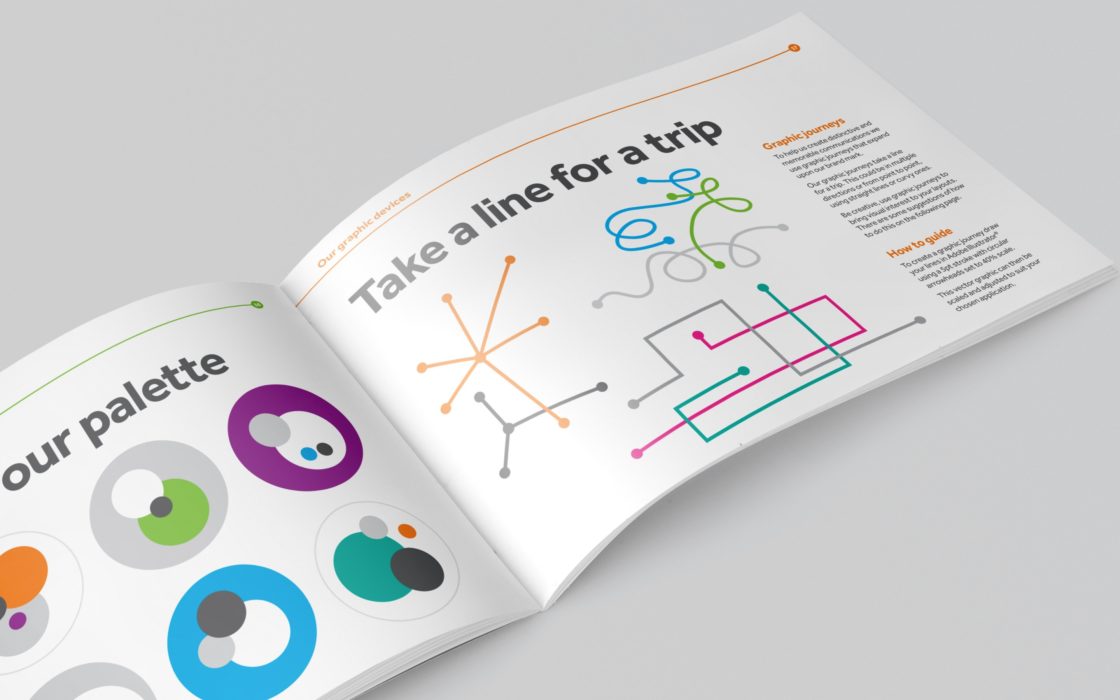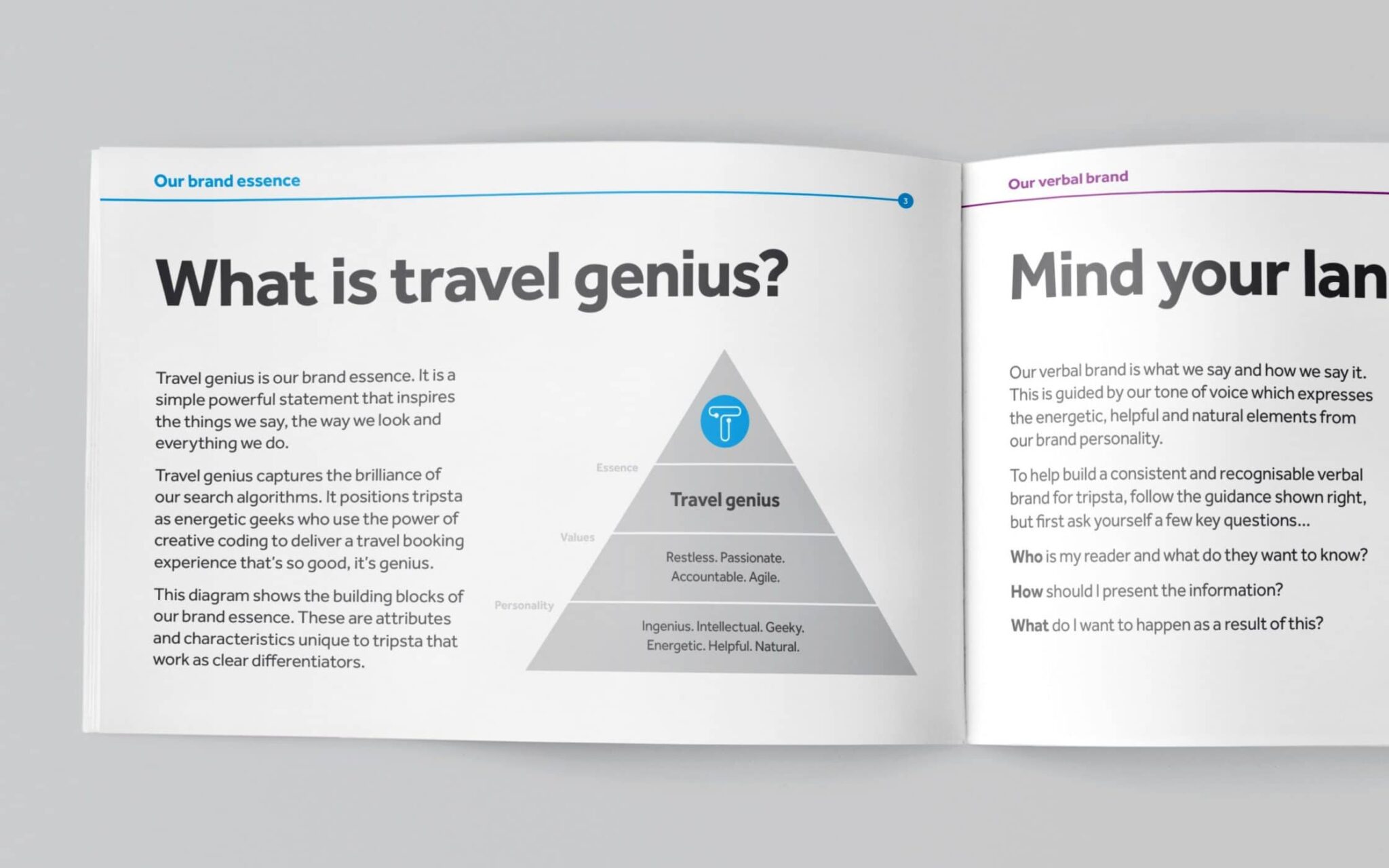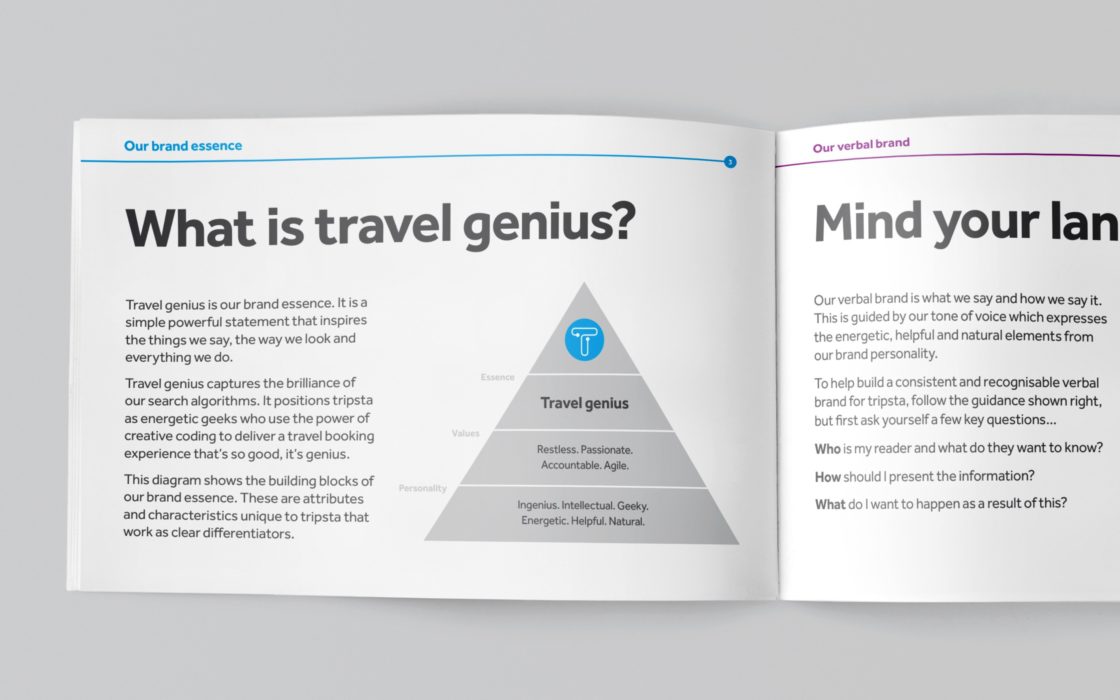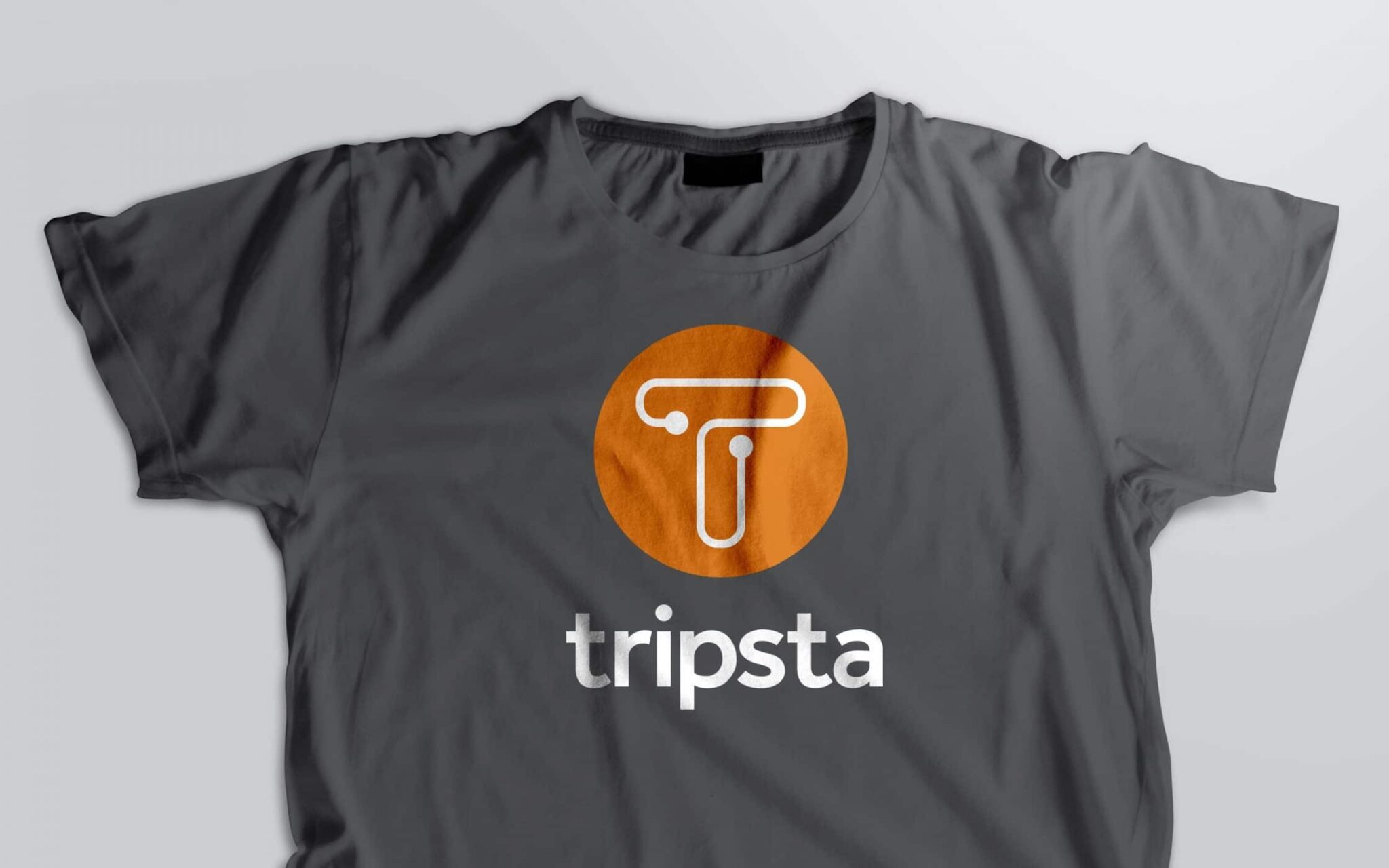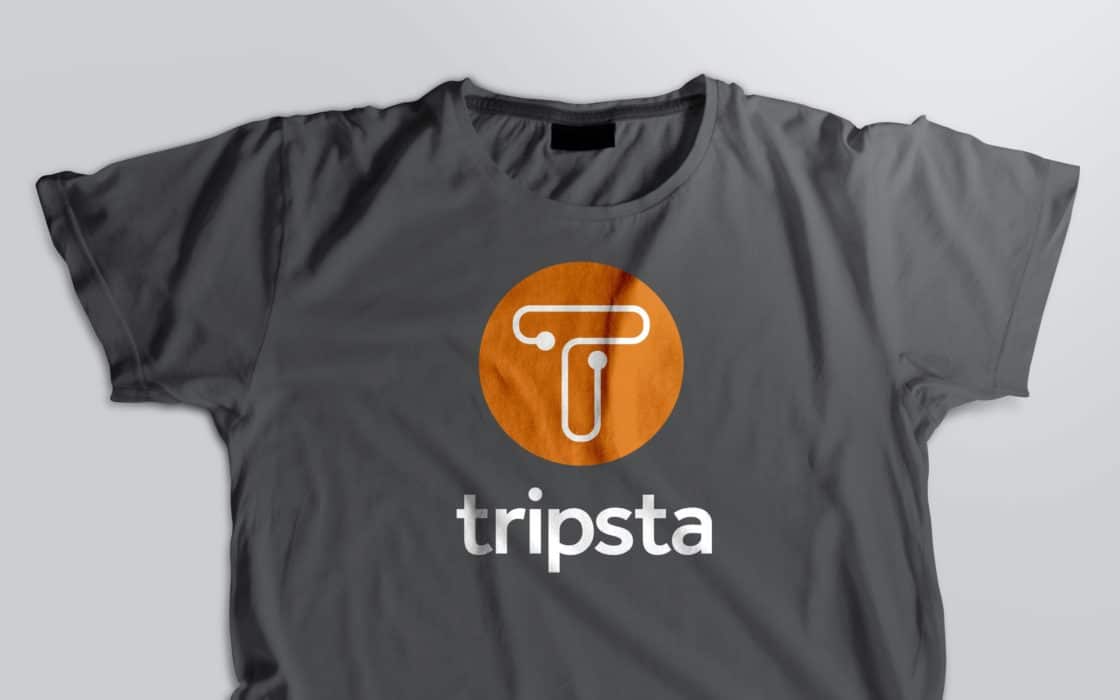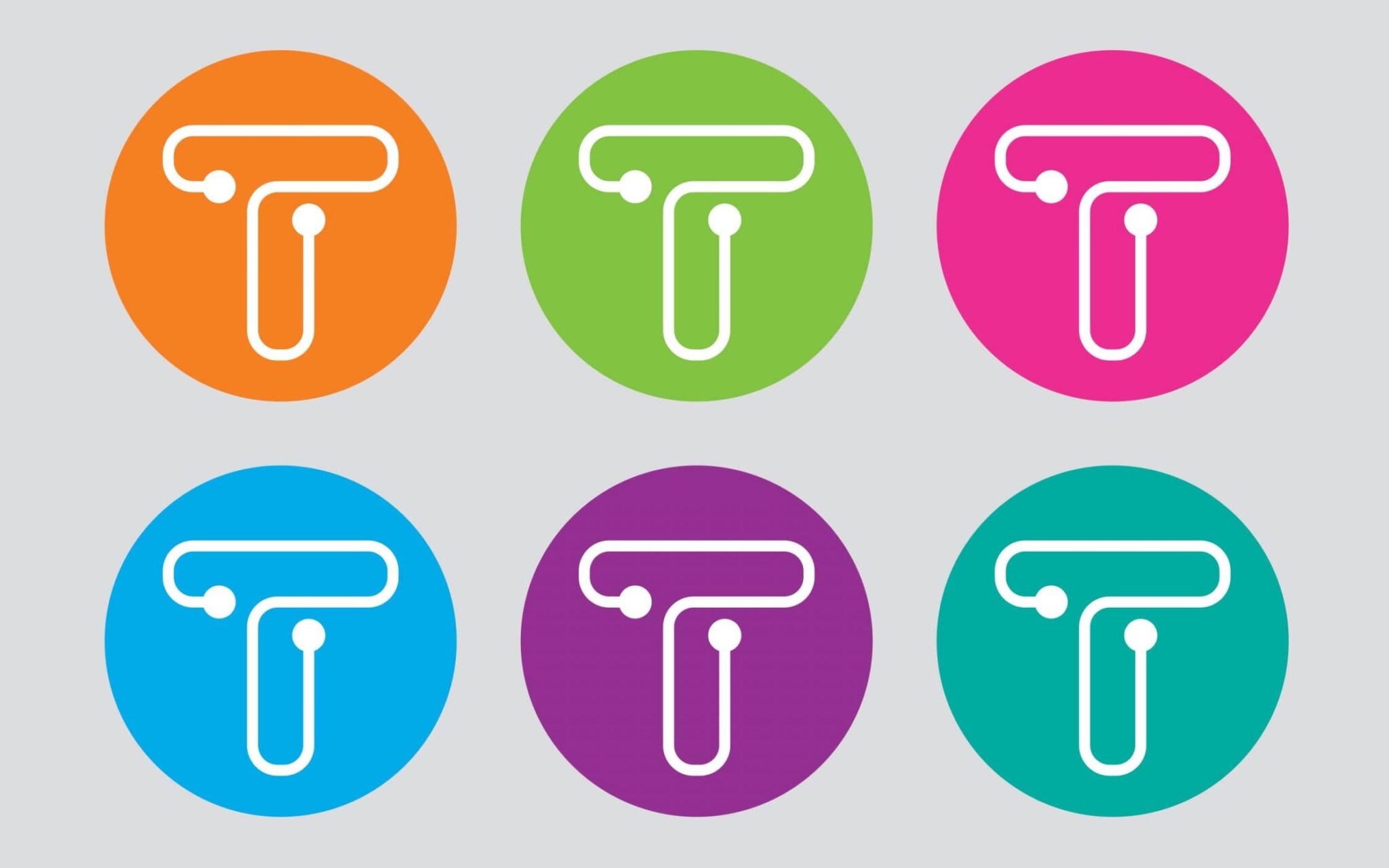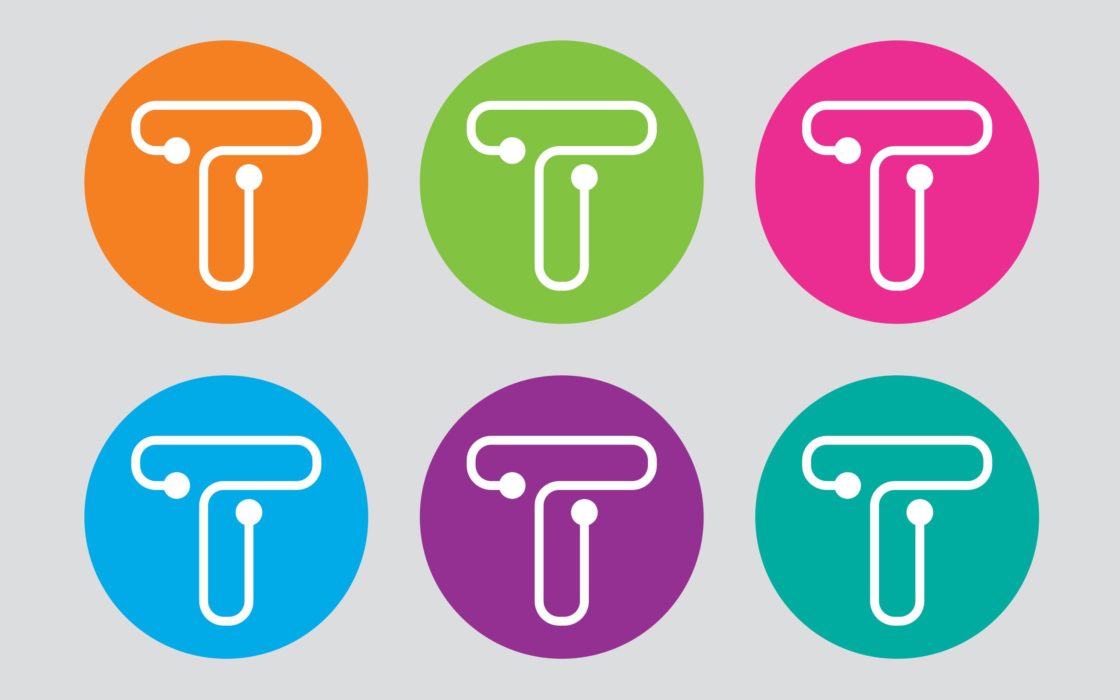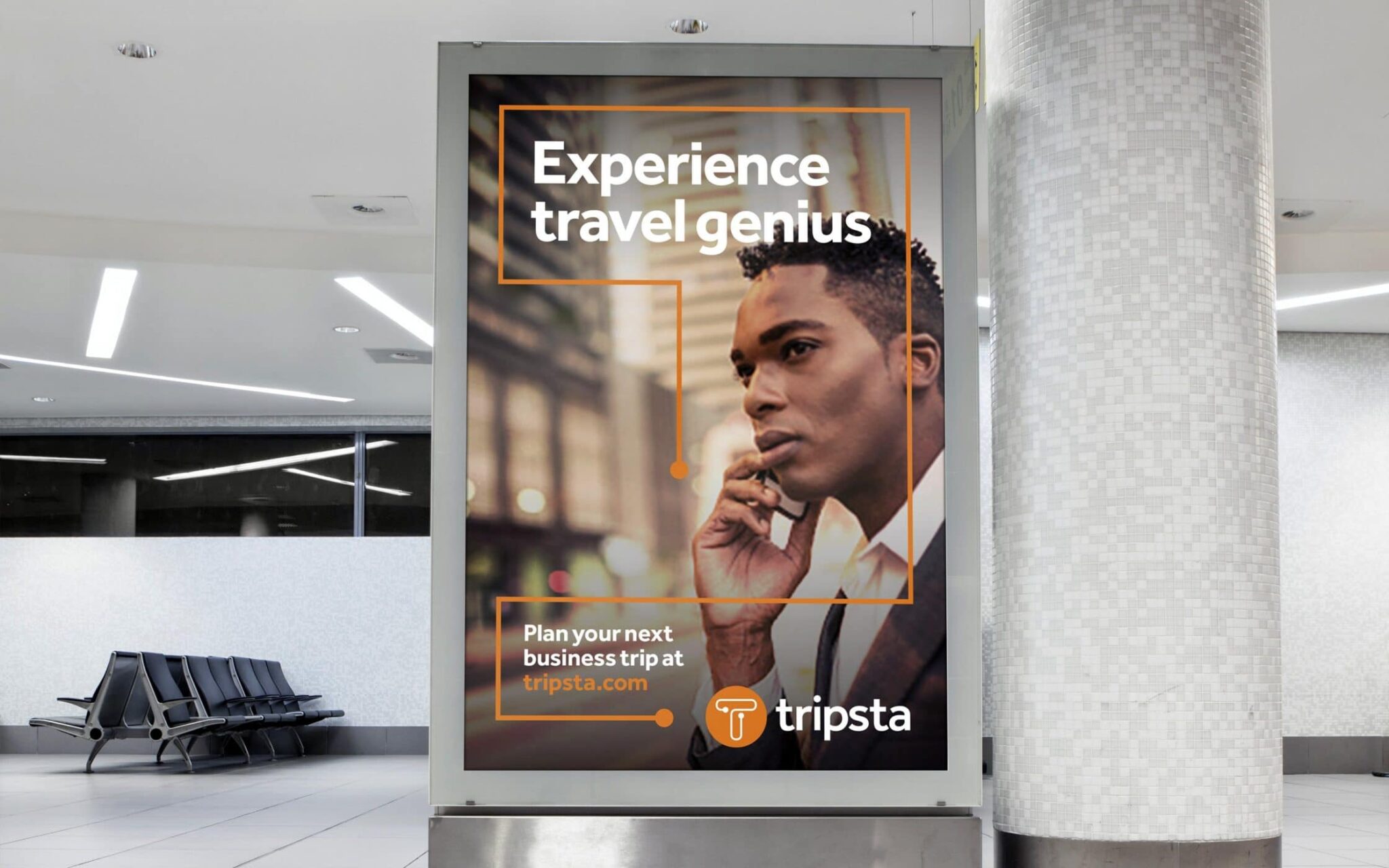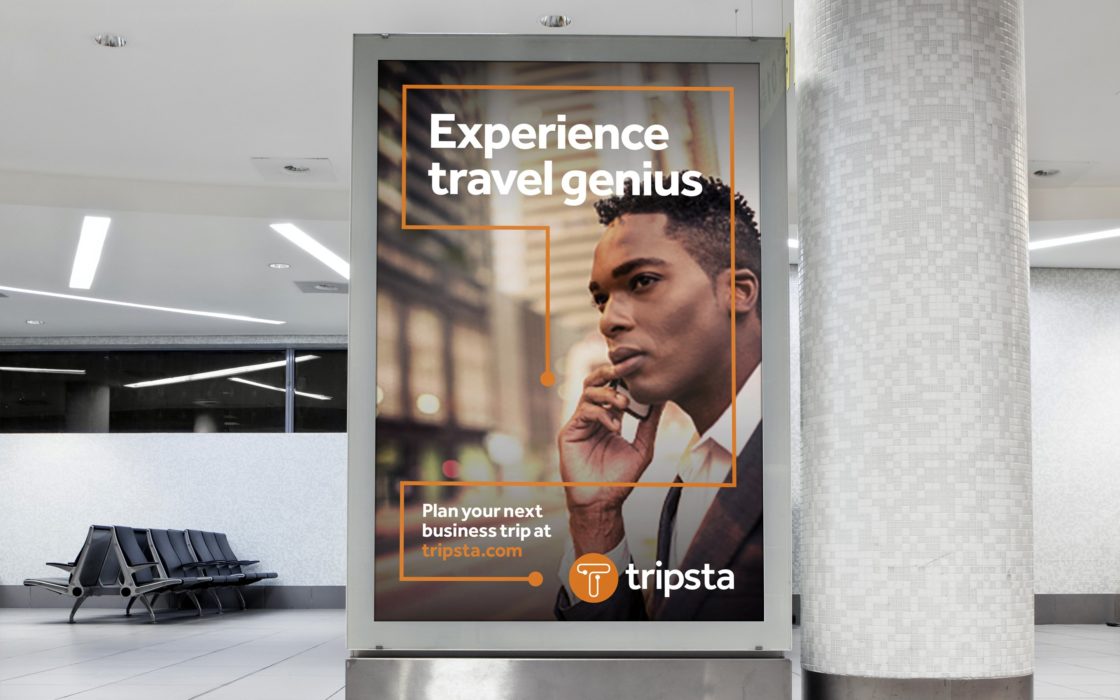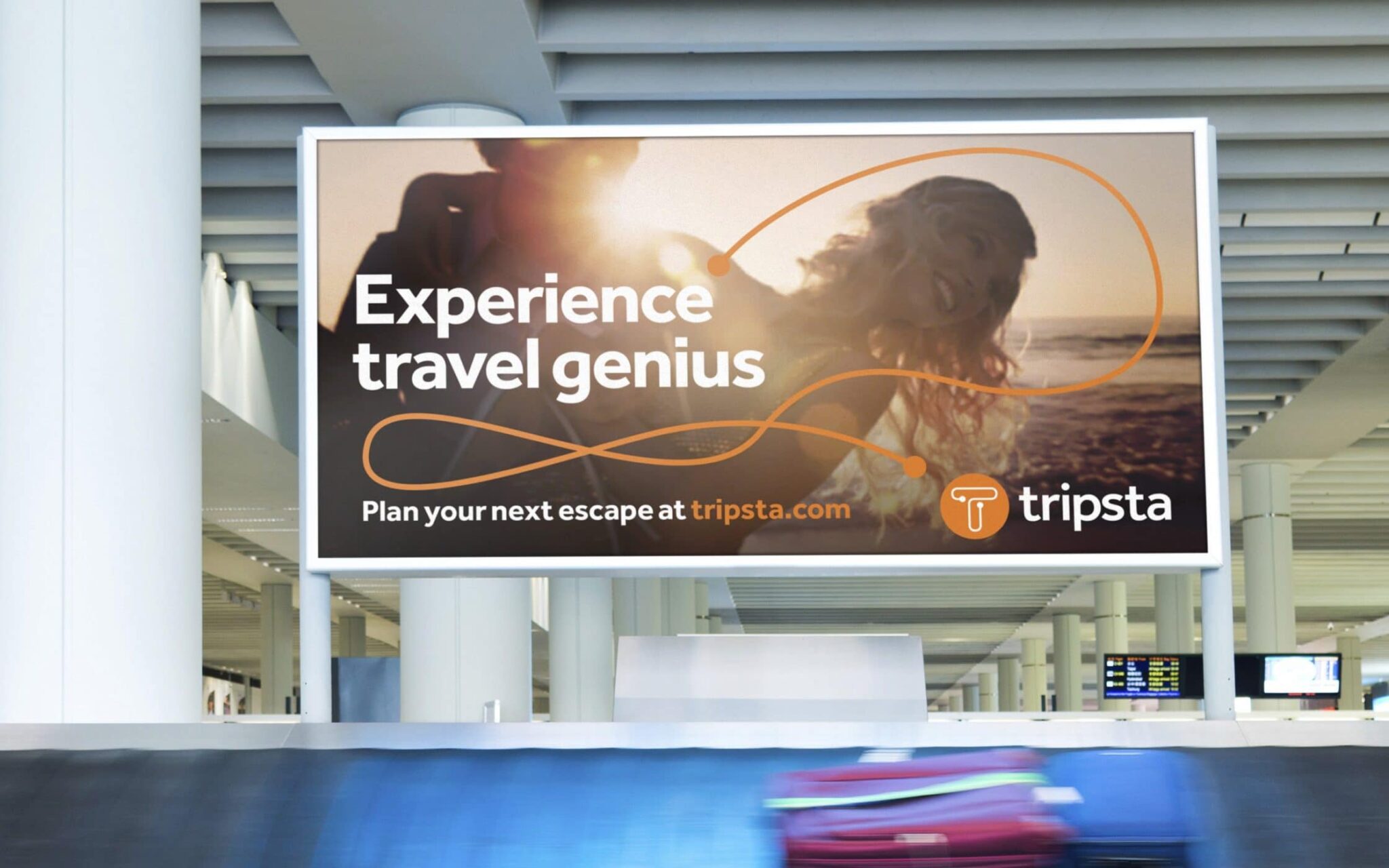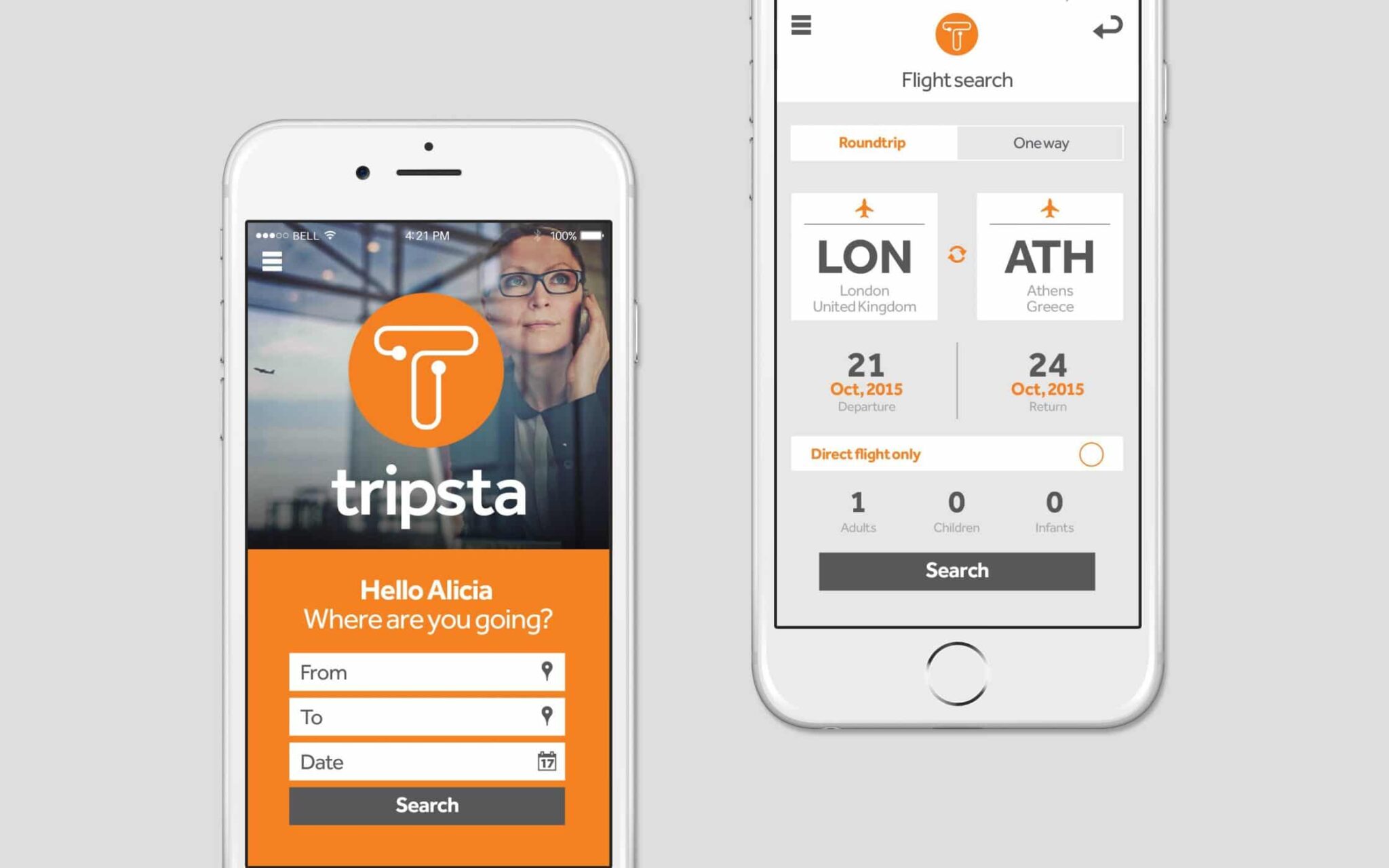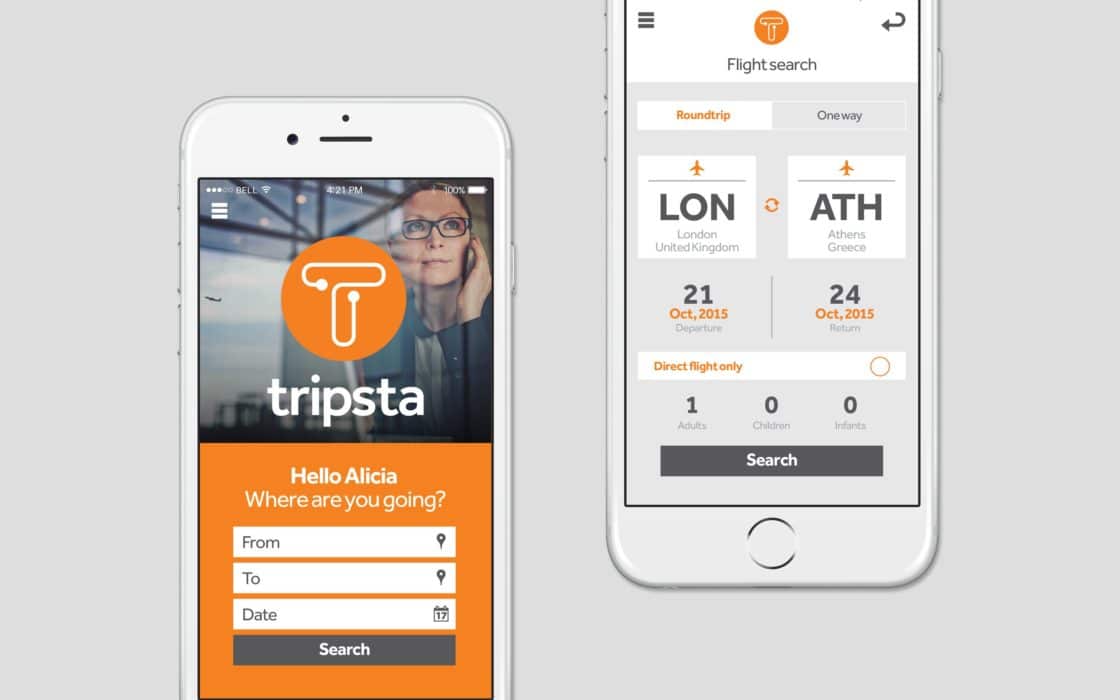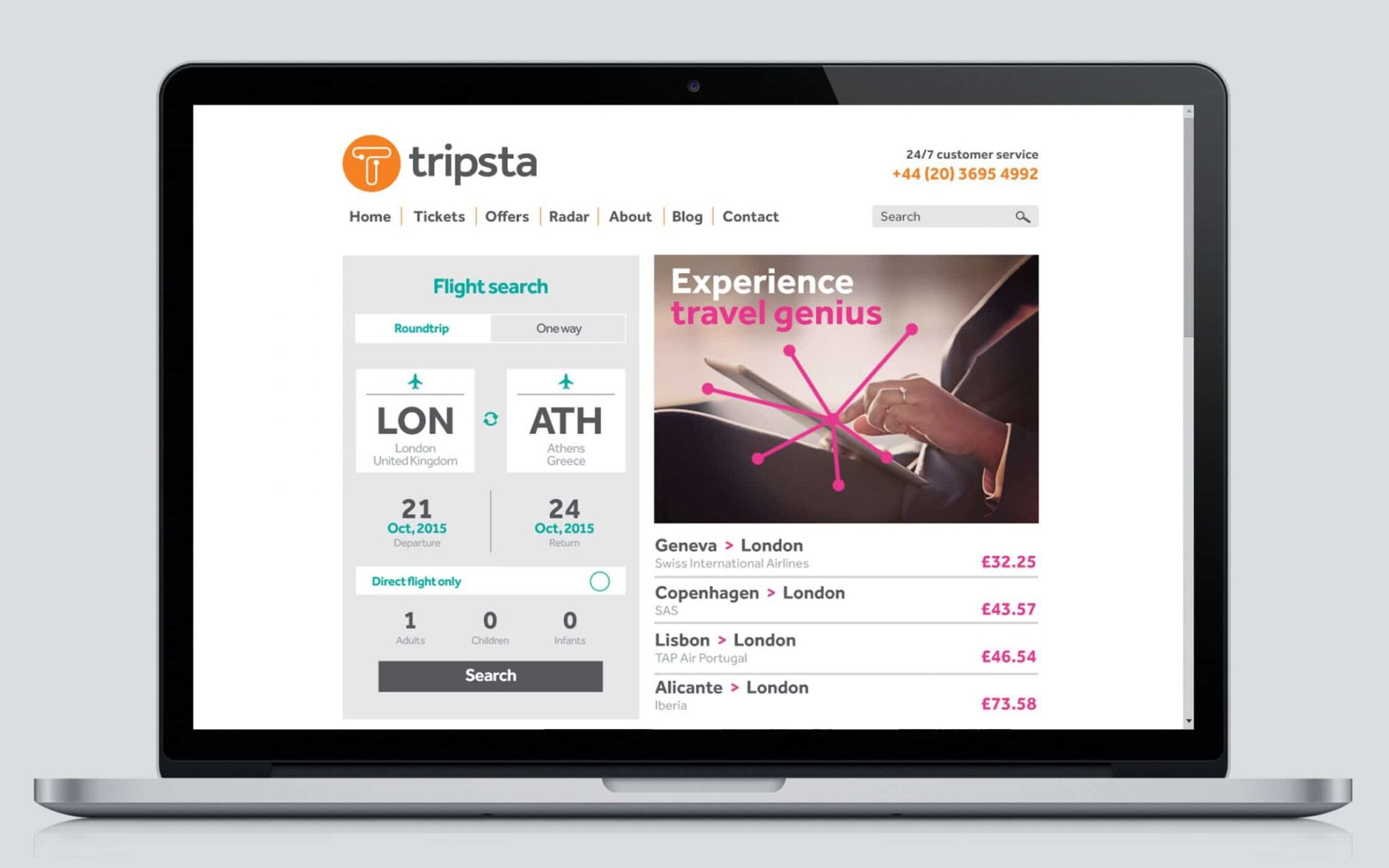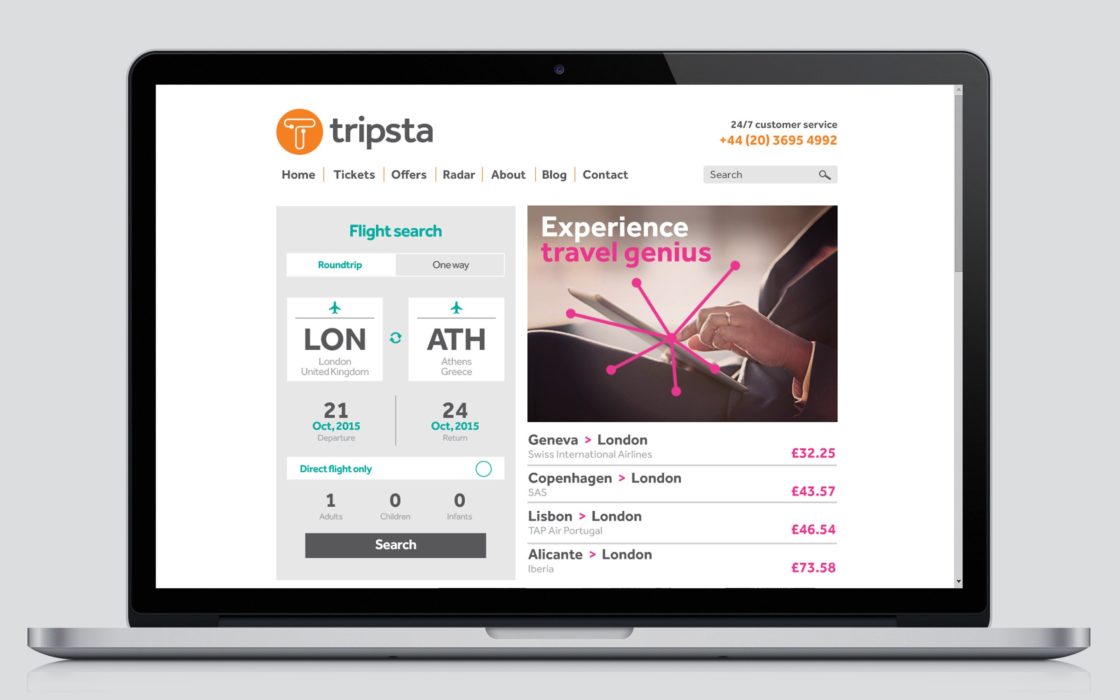 Overview
Tripsta is one of the largest online travel agents in Europe and Greece, where it also operates under the local brand name TravelPlanet24. Having considered agencies in Athens, the Management Team decided to explore the possibility of working with an agency further afield. As a result, Fabrik was commissioned to undertake a detailed piece of consultancy work, prior to an extensive re-branding of the Company's international and Greek-based service offerings.
Outcome
Fabrik explored the competitive landscape and perceptions of the Company, both internally and externally, and the outputs from this consultancy led to a dramatic shift in direction. The new set of values and brand essence – Travel Genius – fed directly into creative development, and provided an opportunity for Tripsta to distinguish itself in a competitive and saturated market.
While Travel Genius captures the spirit of brand, the logo symbol is built on a stylised character T, symbolising a trip between two connected points. Within a defined palette, free reign is given over the use of colour, enabling marketers to select the colour that best suits the target audience. Fabrik also extended the re-branding programme to the sister company (TravelPlanet24) which exists solely for the Greek market.
The exercise culminated in the development of a set of user application guidelines covering tone of voice, language, photography, typography and application of the new visual identity both online and offline.
What we did
Competitor research / analysis
Focus groups and workshops
One-to-one and group interviews
Positioning and brand strategy
Tone of voice and messaging
Implementation design templates
Visual application guidelines