Overview
The legal services landscape is shifting. A new ecosystem of providers are emerging that offer an alternative to big legal firms and in-house practice.
Fabrik were asked to help launch one of these new businesses. The new venture would bring experienced lawyers together to create a unique commercial law firm. And this firm needed a name, a brand and an online presence.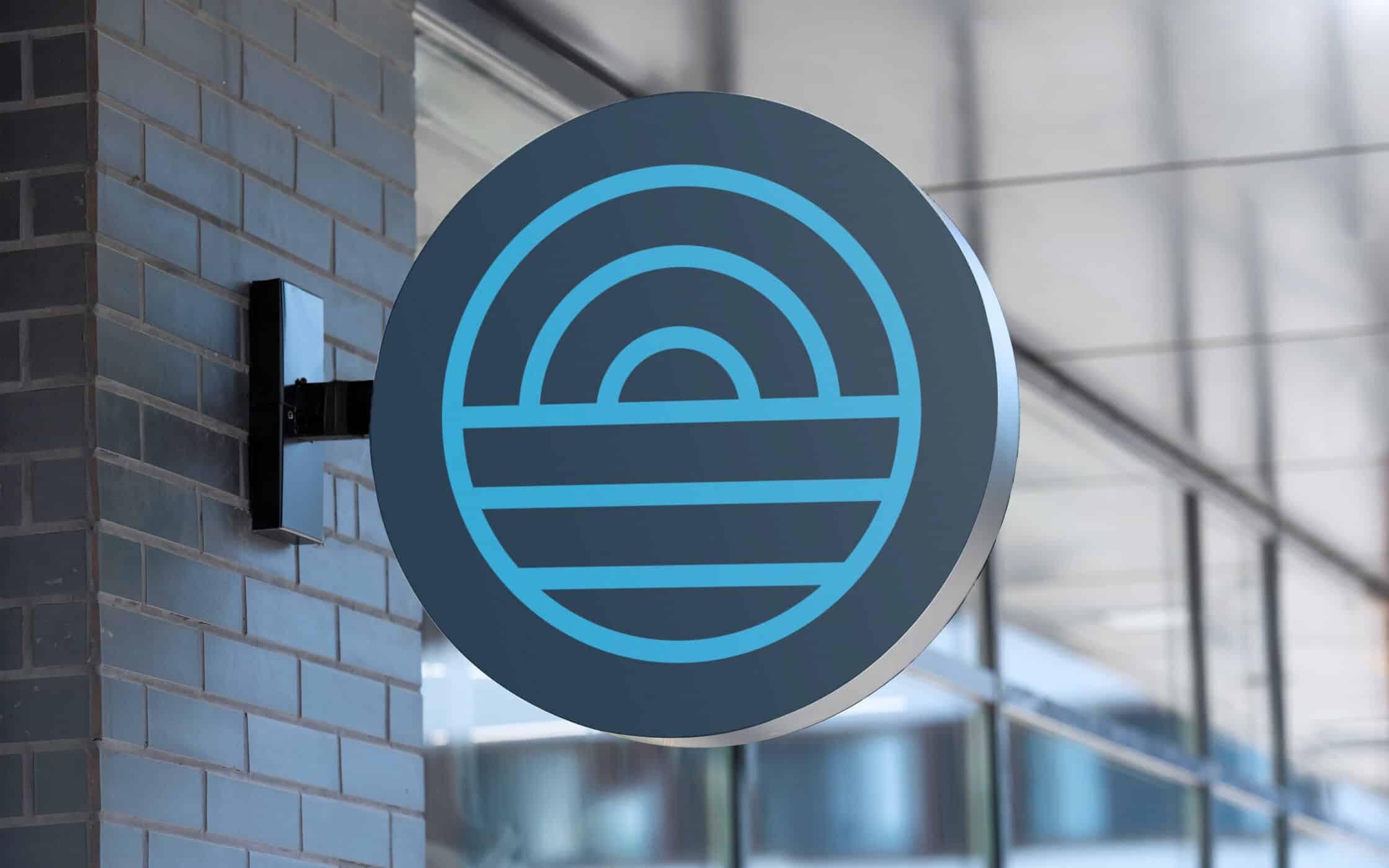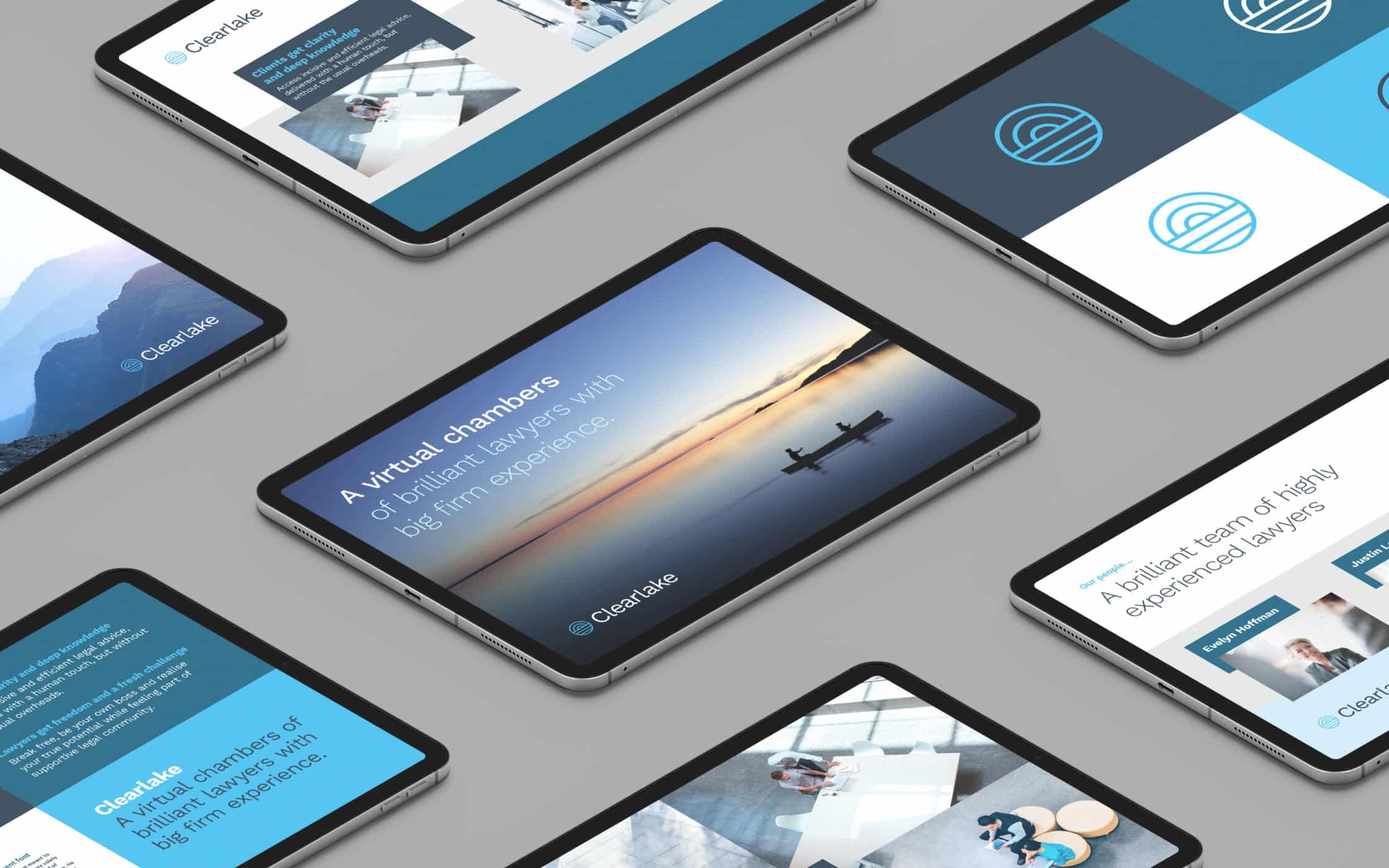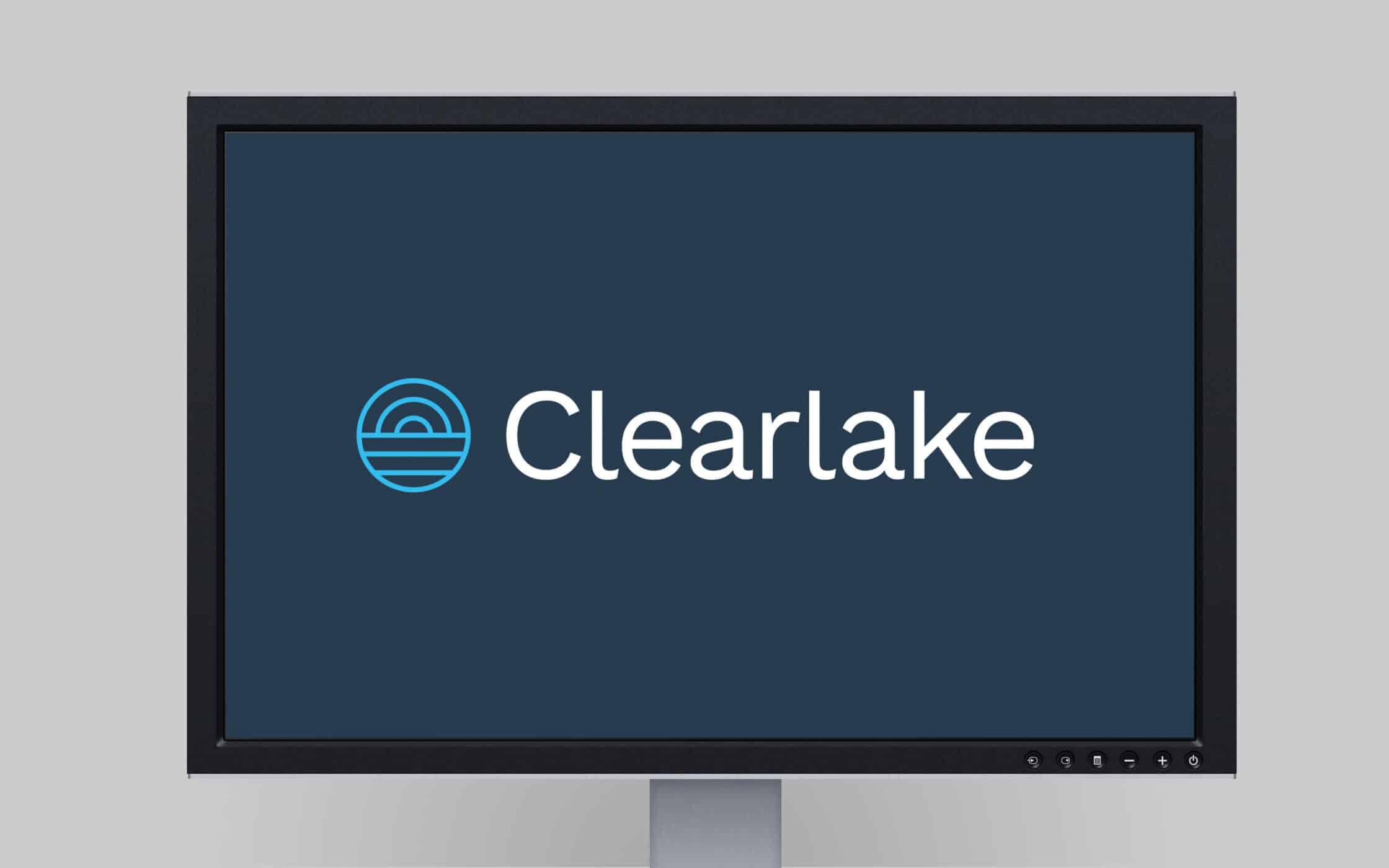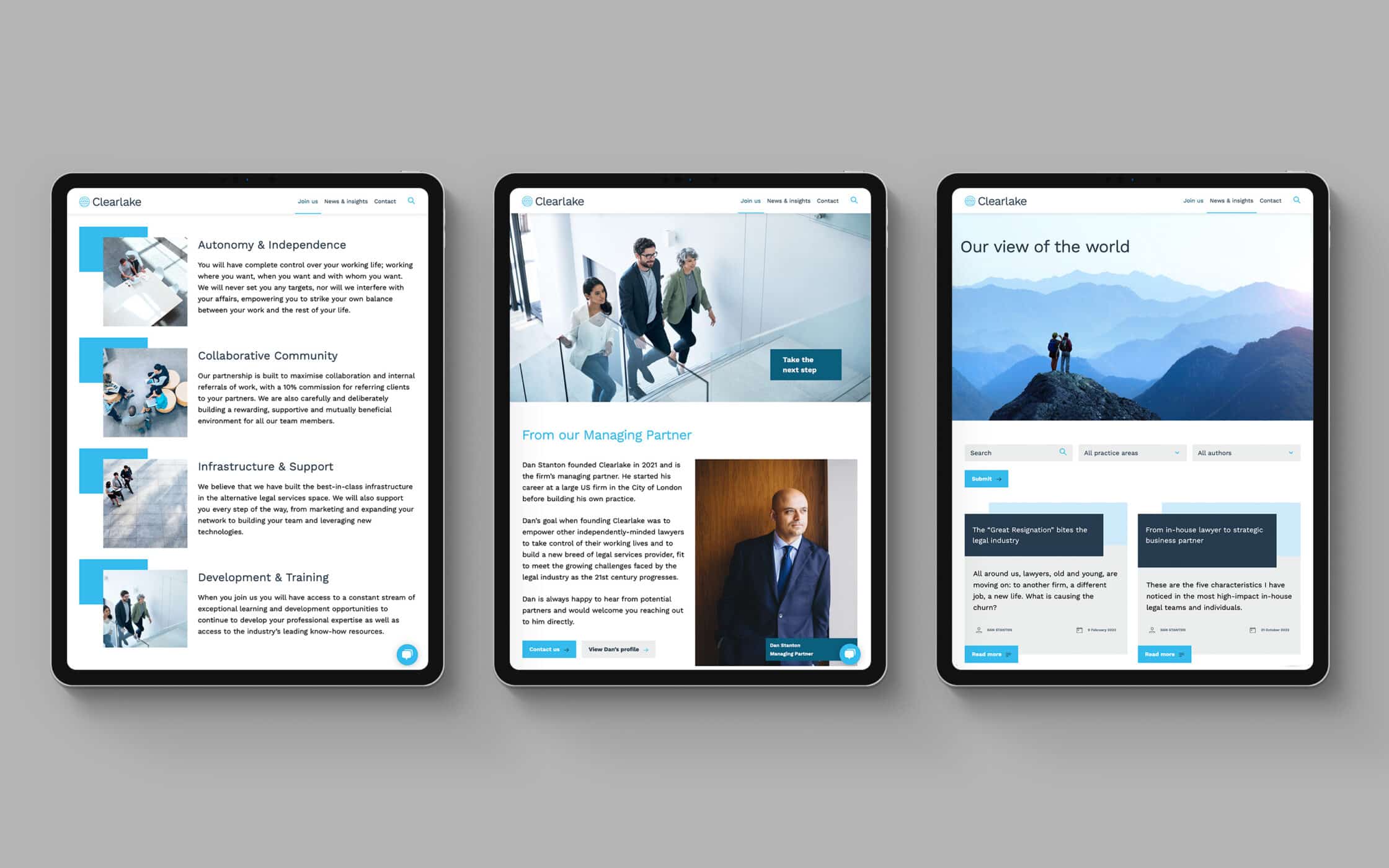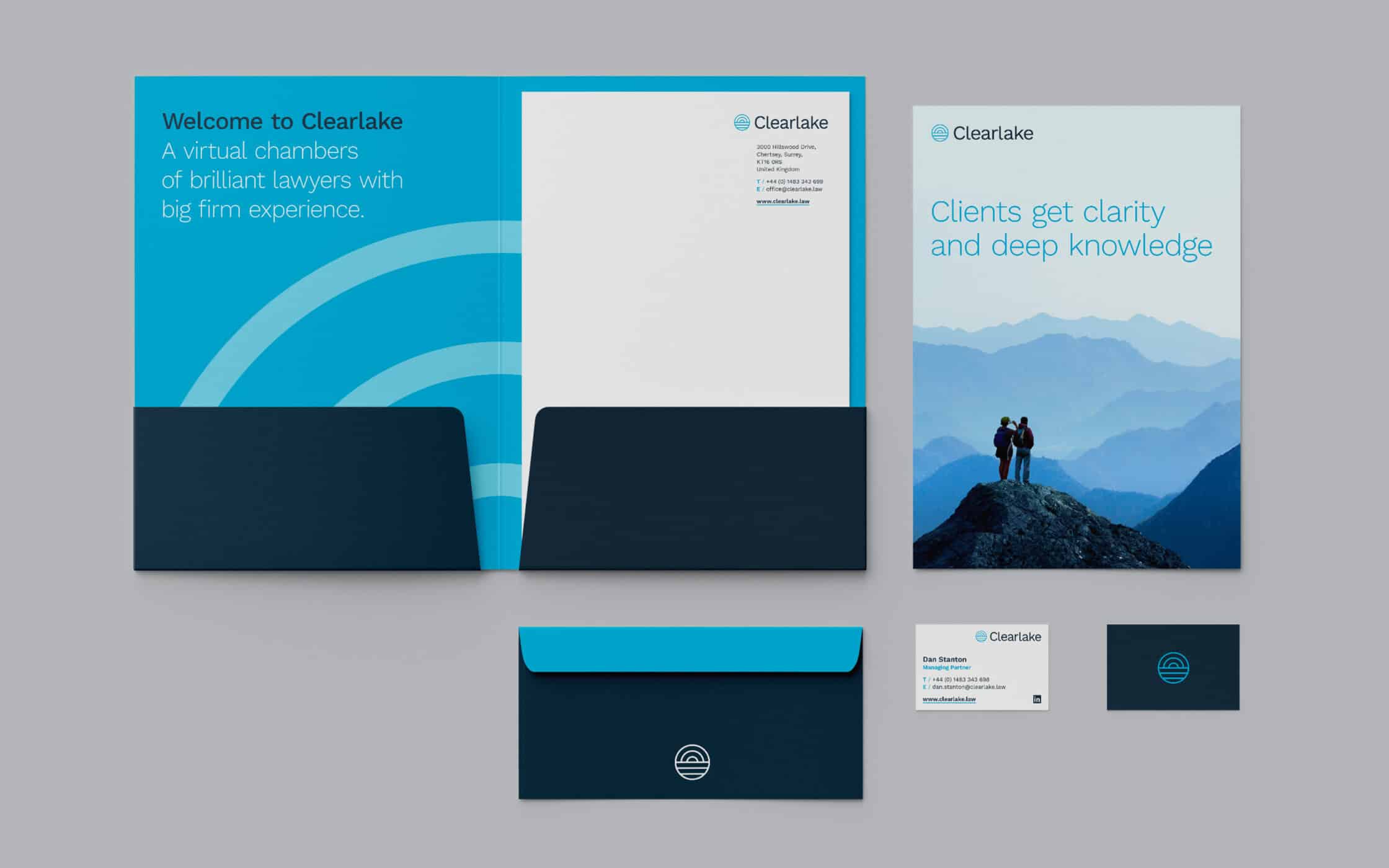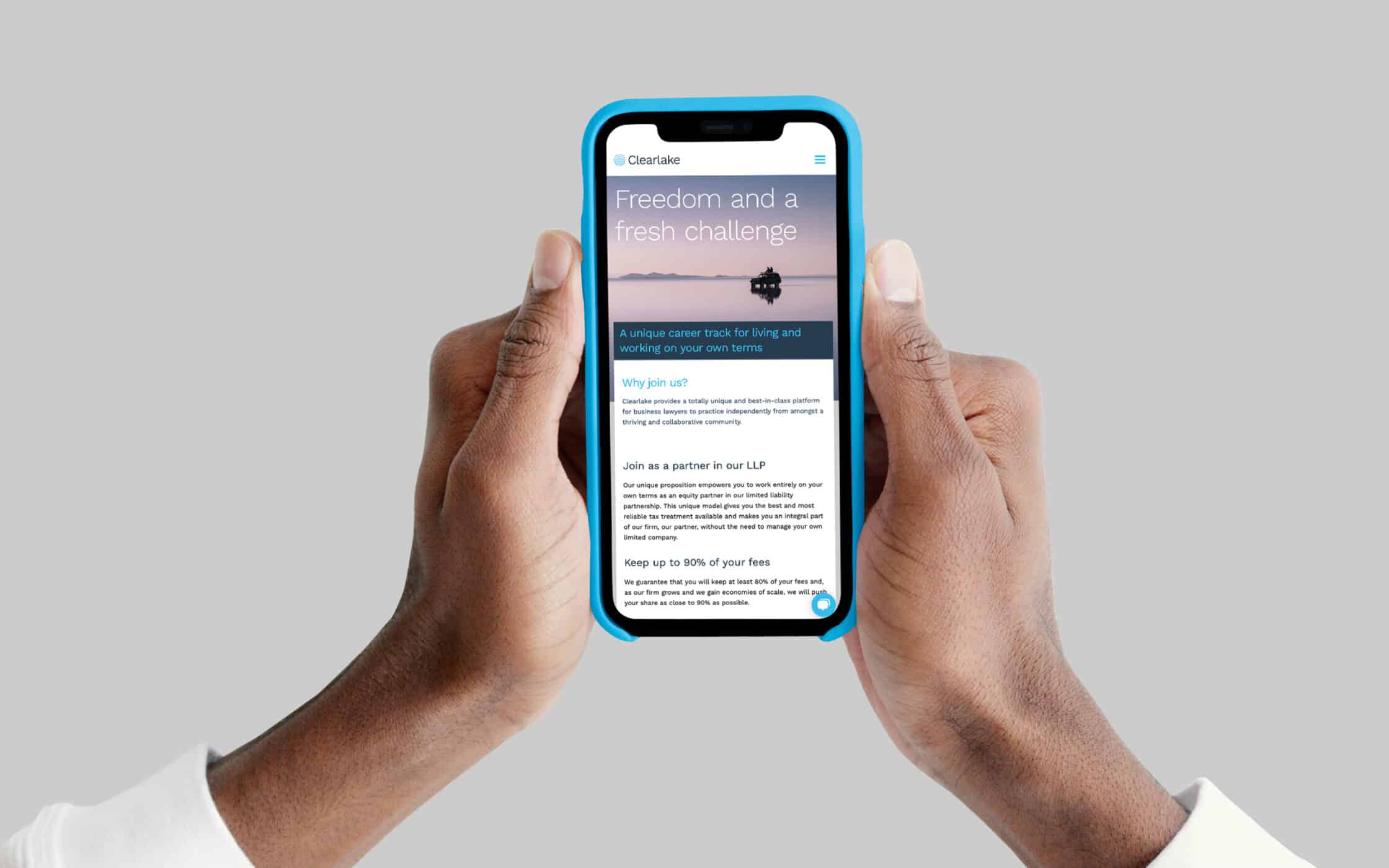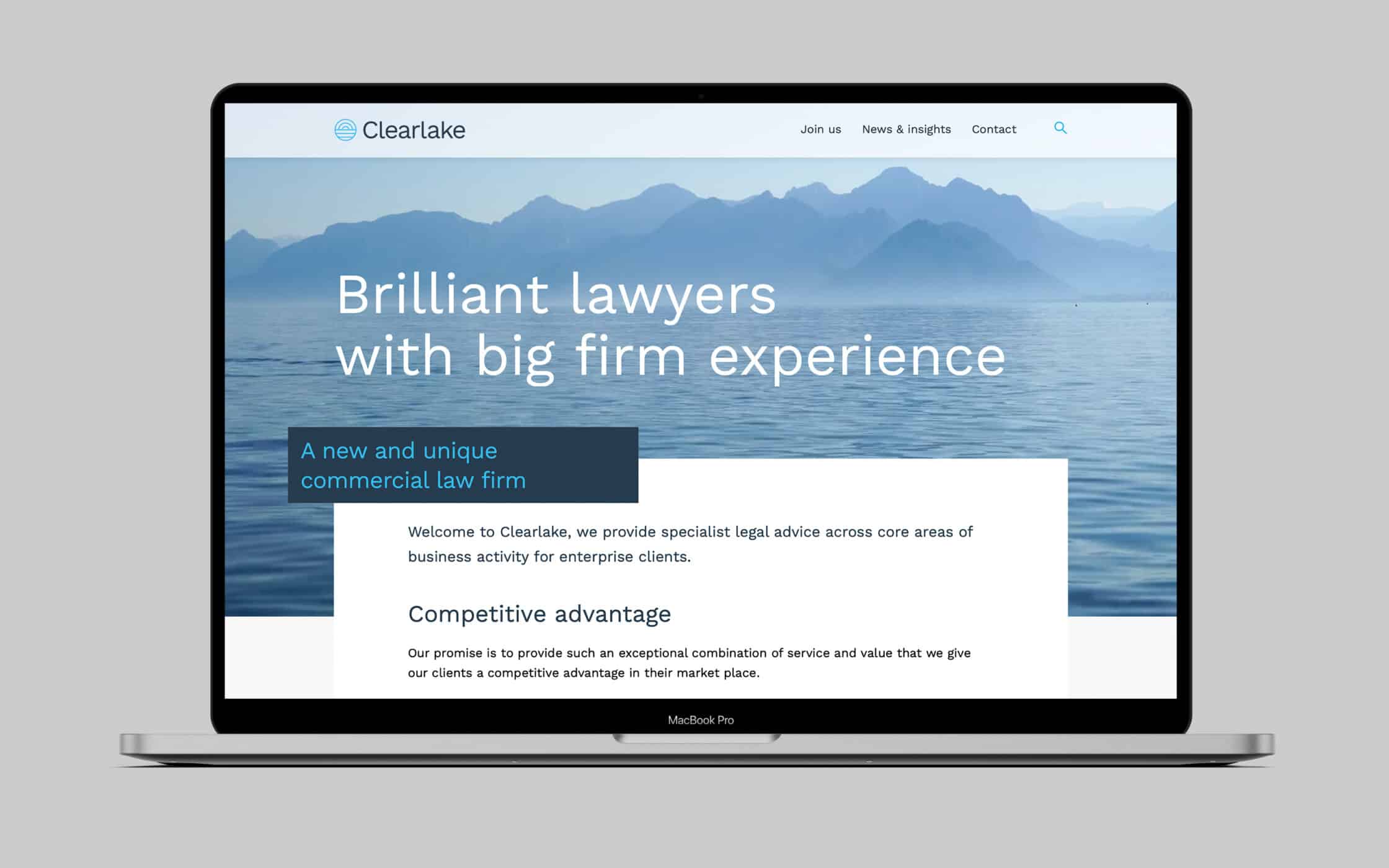 Outcome
Our discovery process with the founder helped to build our understanding of the business and how the brand should land. We built up a picture of a law firm that would have the best legal minds along with high quality expertise. An exceptional combination of service and value.
The business has two clear audiences – prospective clients as well as partners of existing law firms who were seeking an alternative base to operate, where freedom and flexibility would be embraced.
We spent time looking at the sector, to find out who the other players were in the space and how to differentiate. This led to exploring naming territories that revolved around themes of human, independence/freedom and being part of a collective. Following Fabrik's naming process, Clearlake emerged as the preferred name. It evokes feelings of clarity, freedom with a real sense of depth.
The visual identity is centred around a circular symbol, using minimal lines to form a sunrise over a horizon and serene lake. It represents a clear view and the fresh opportunities of a new day. This was complemented with a simple colour palette of blues and grey tones and modern typography. We also sourced a range of hero images for the brand launch.
The Fabrik team created a set of launch materials, plus the all-important web presence. You can view the site here.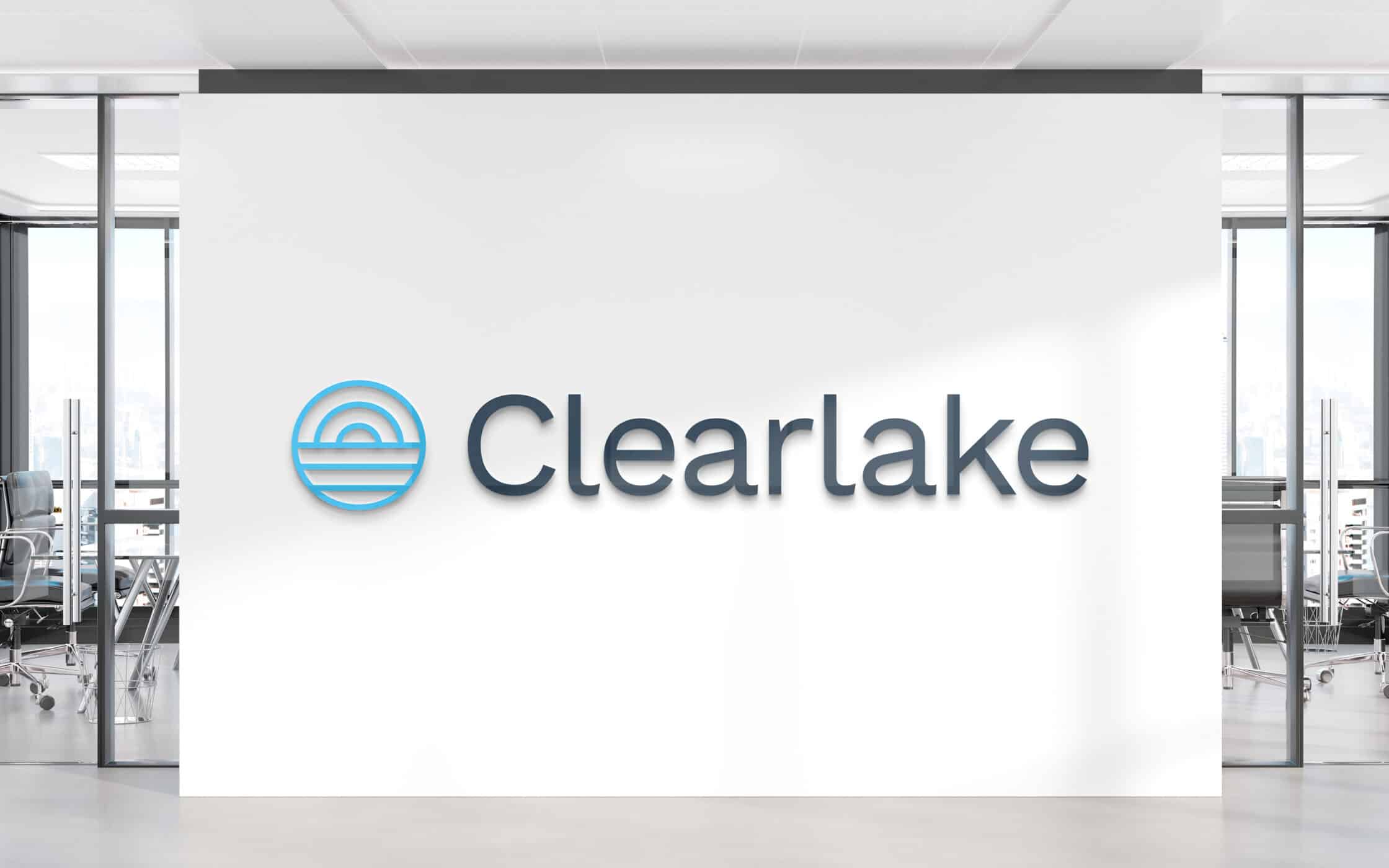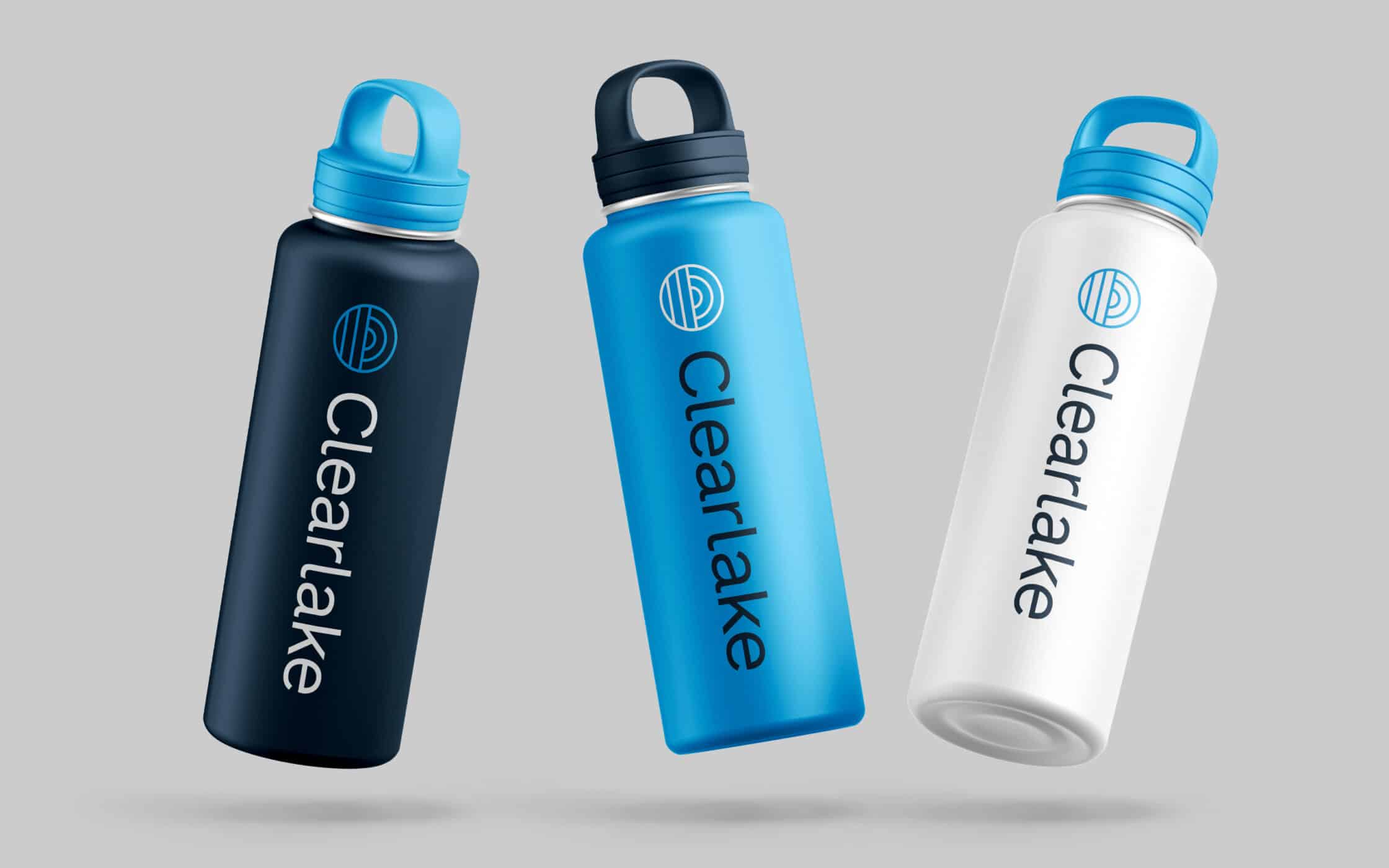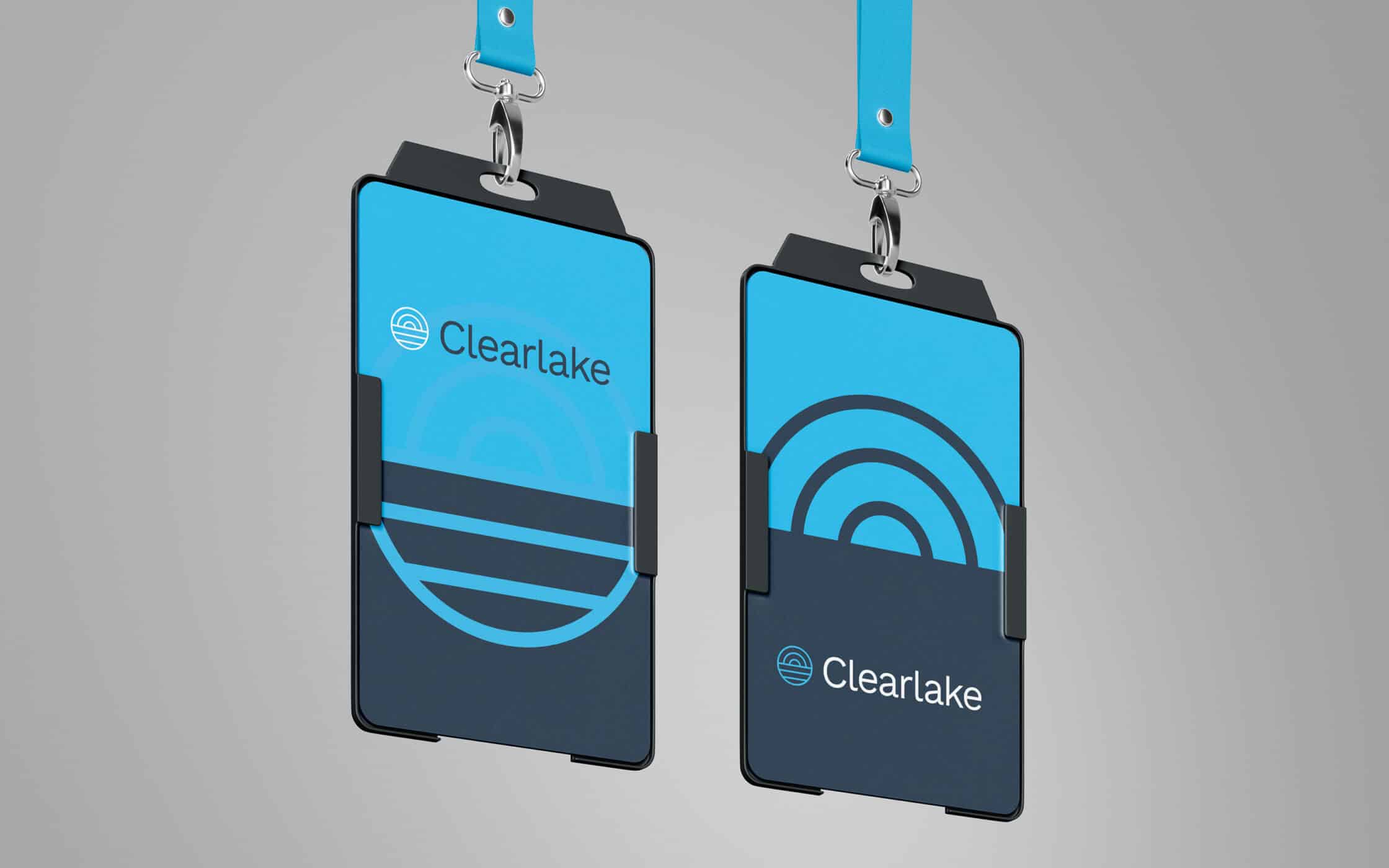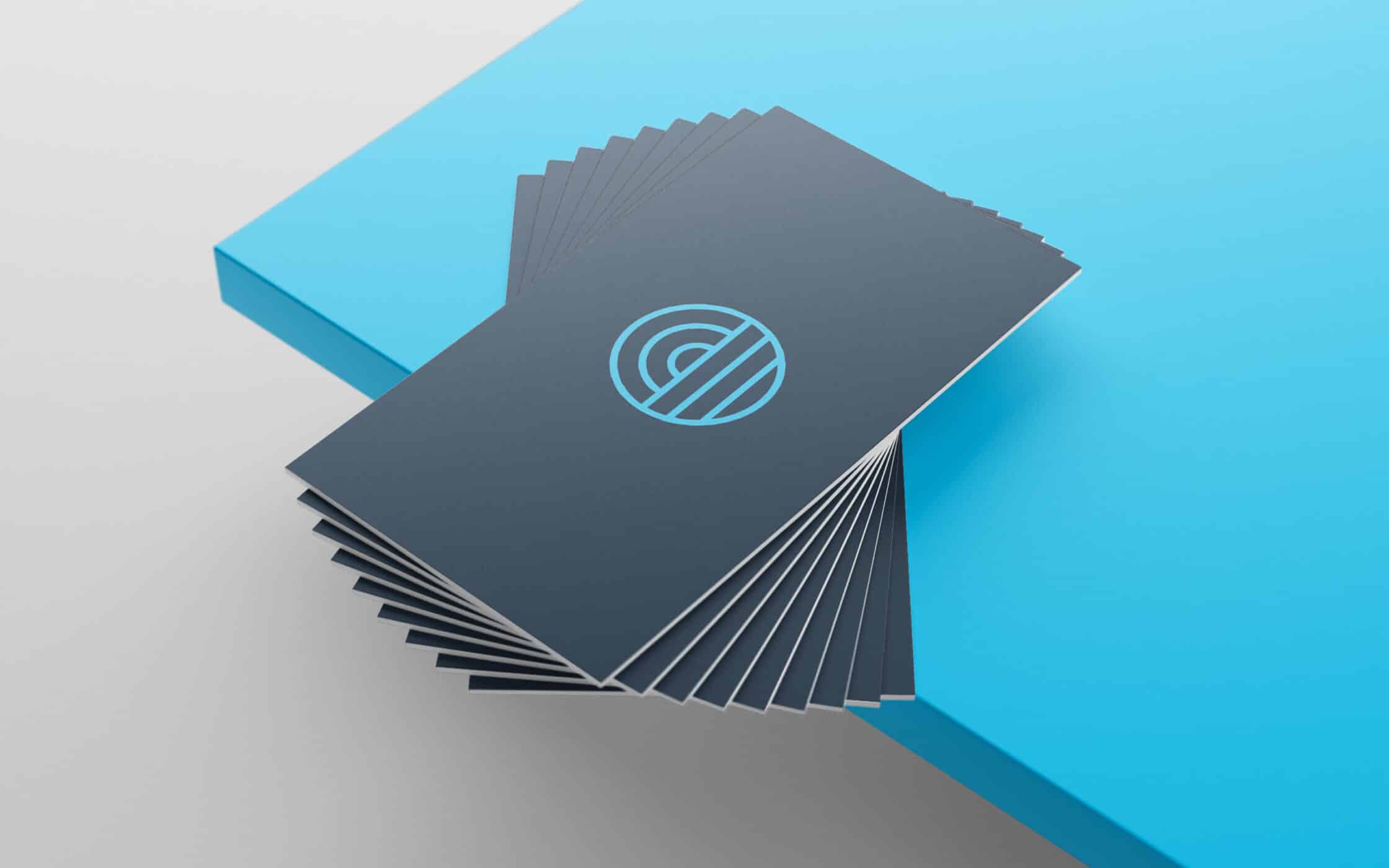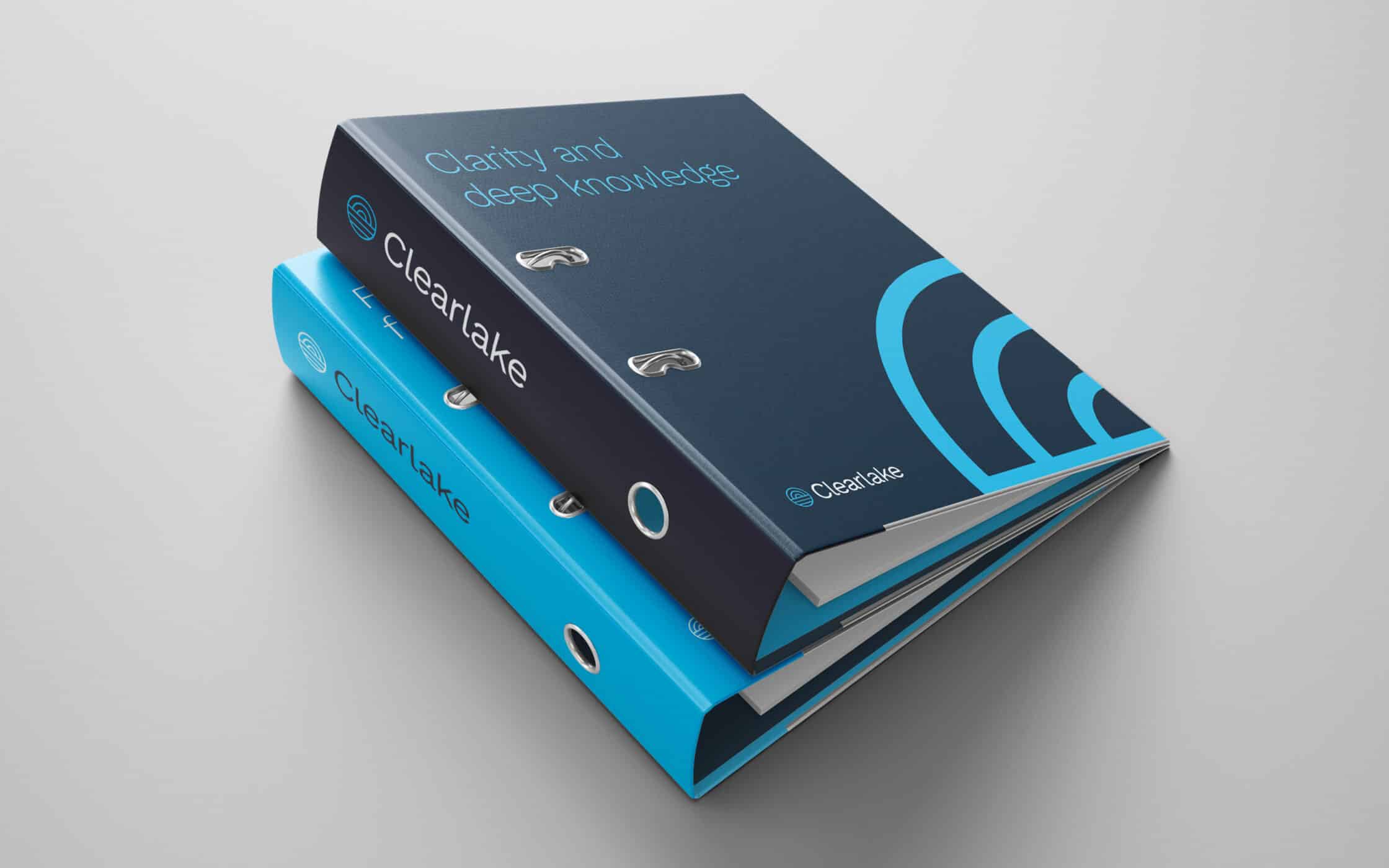 What we did
Naming
Logo-mark creation
Visual identity
Launch materials
Website audit
Wireframes
Front-end website design
WordPress development
Tell us about you We dig deep to discover tangible benefits at your brand's heart. We then use insights and ideas to build your brand and shape your reputation. But we always start with a simple question: what do you need?