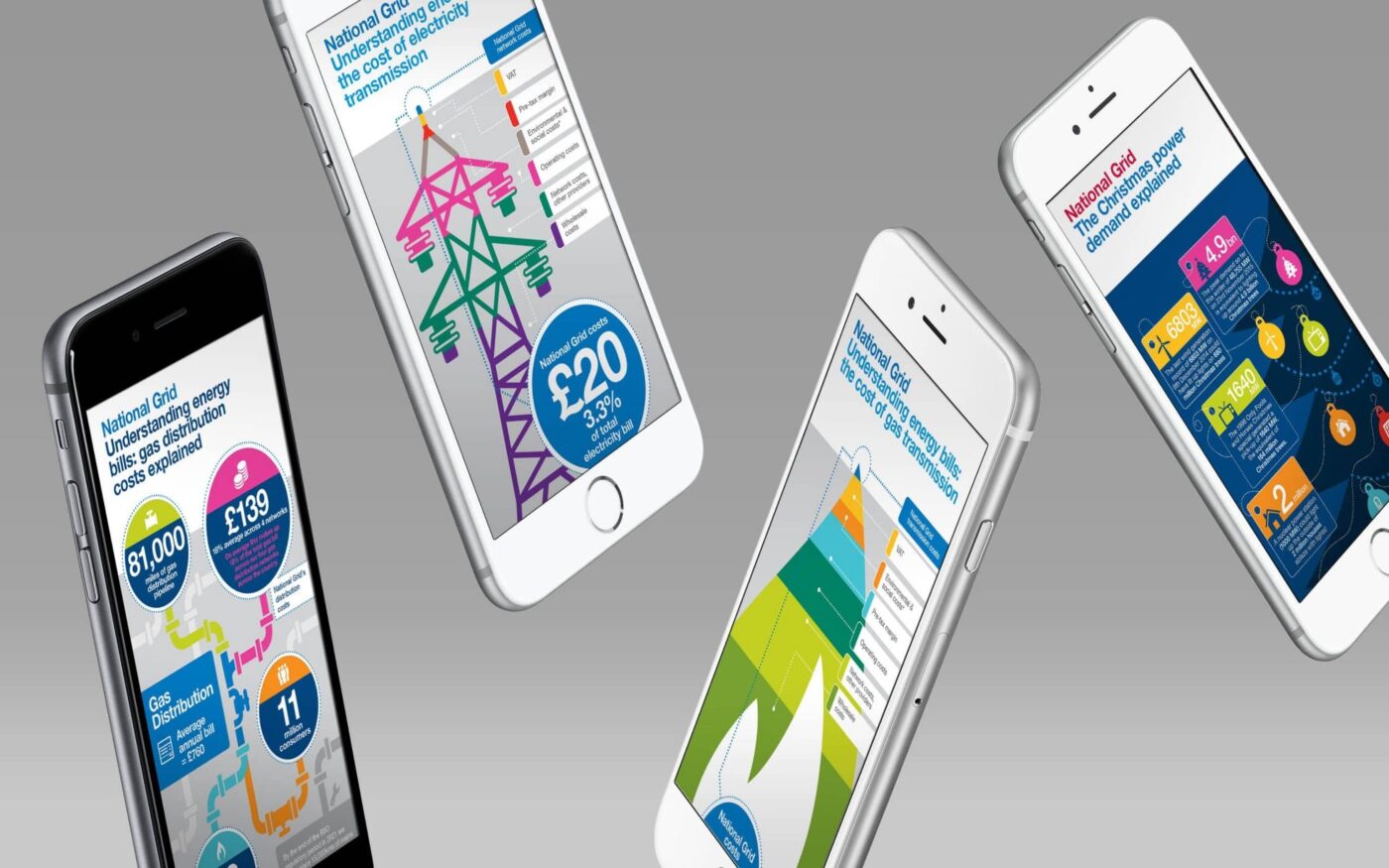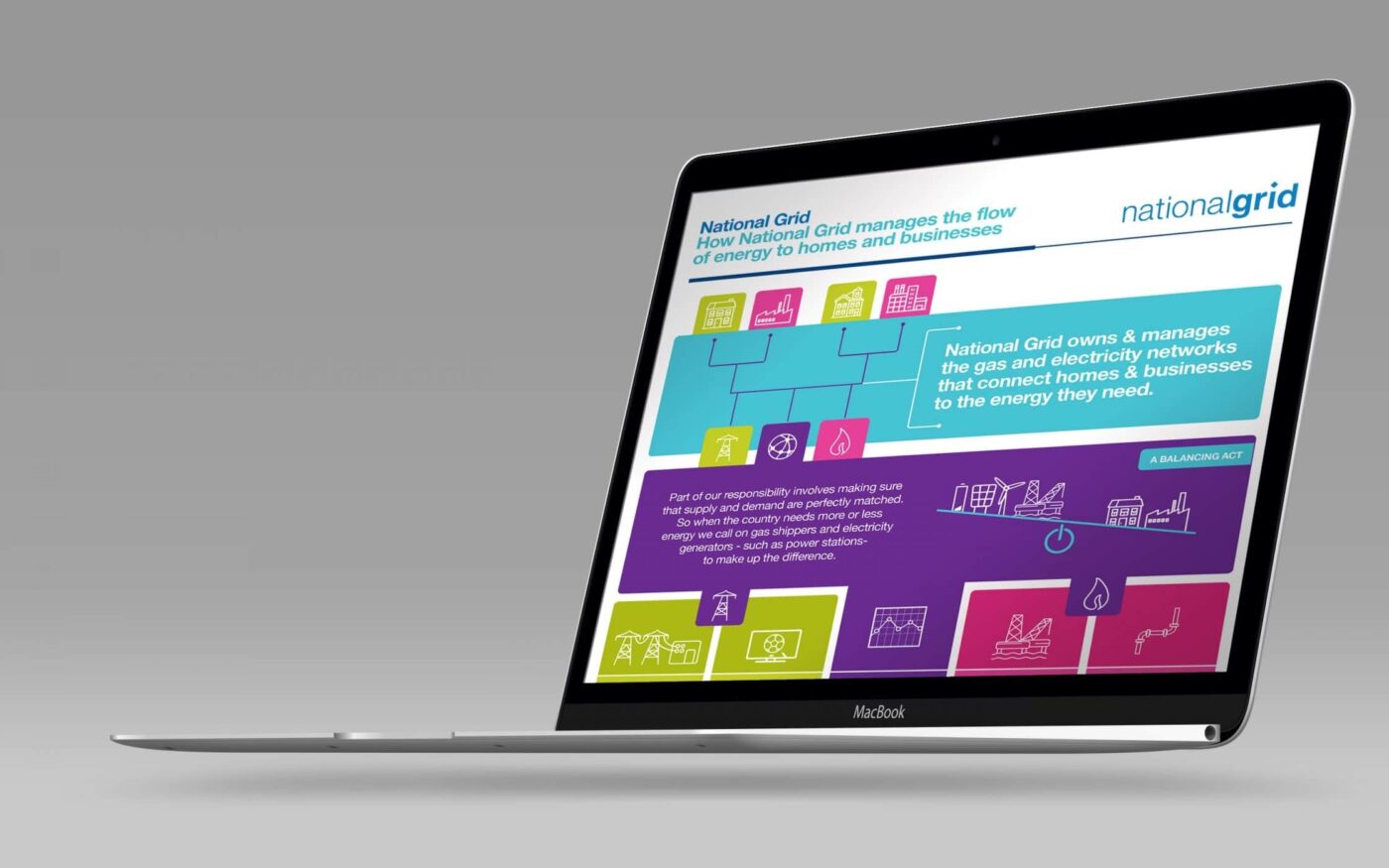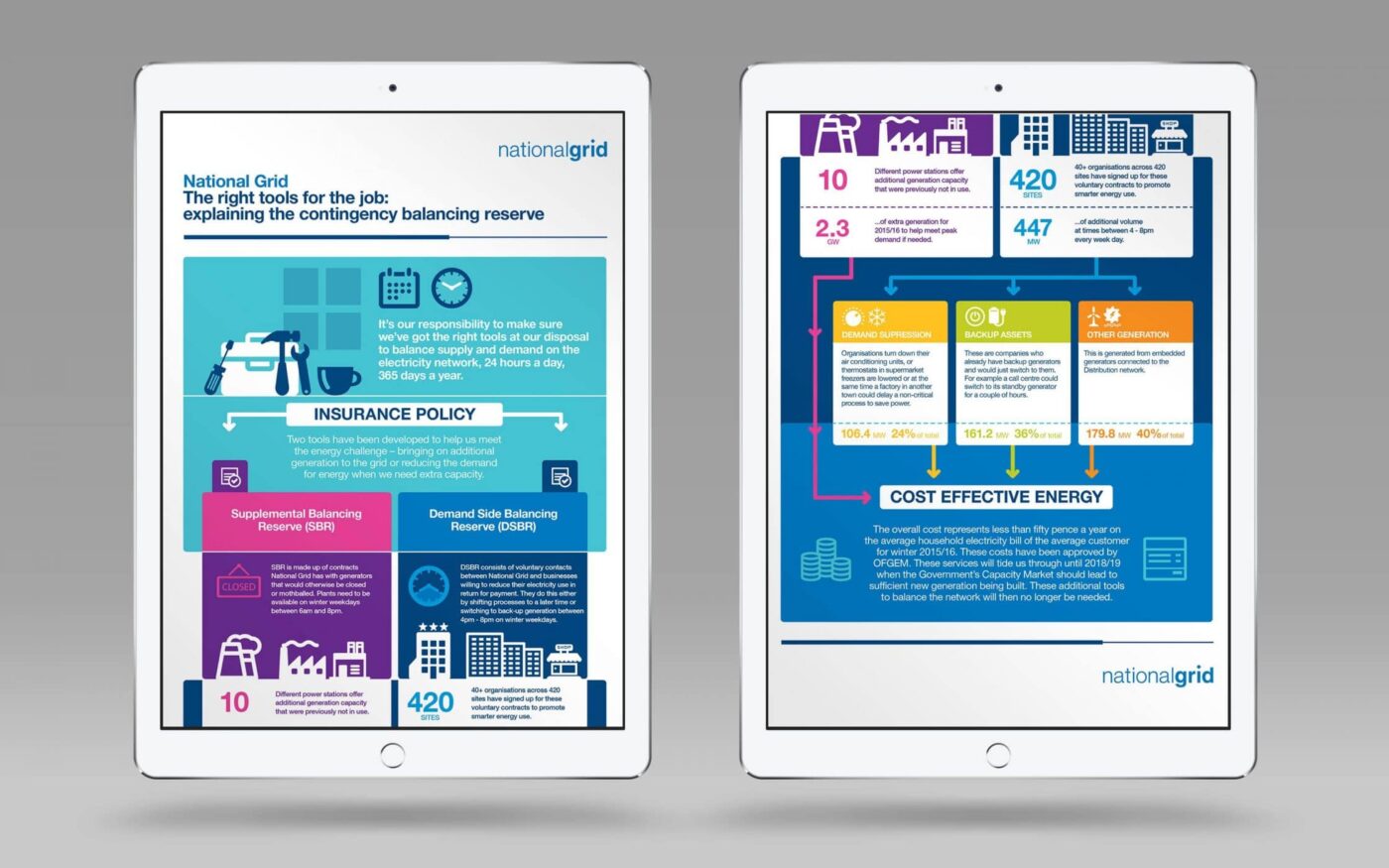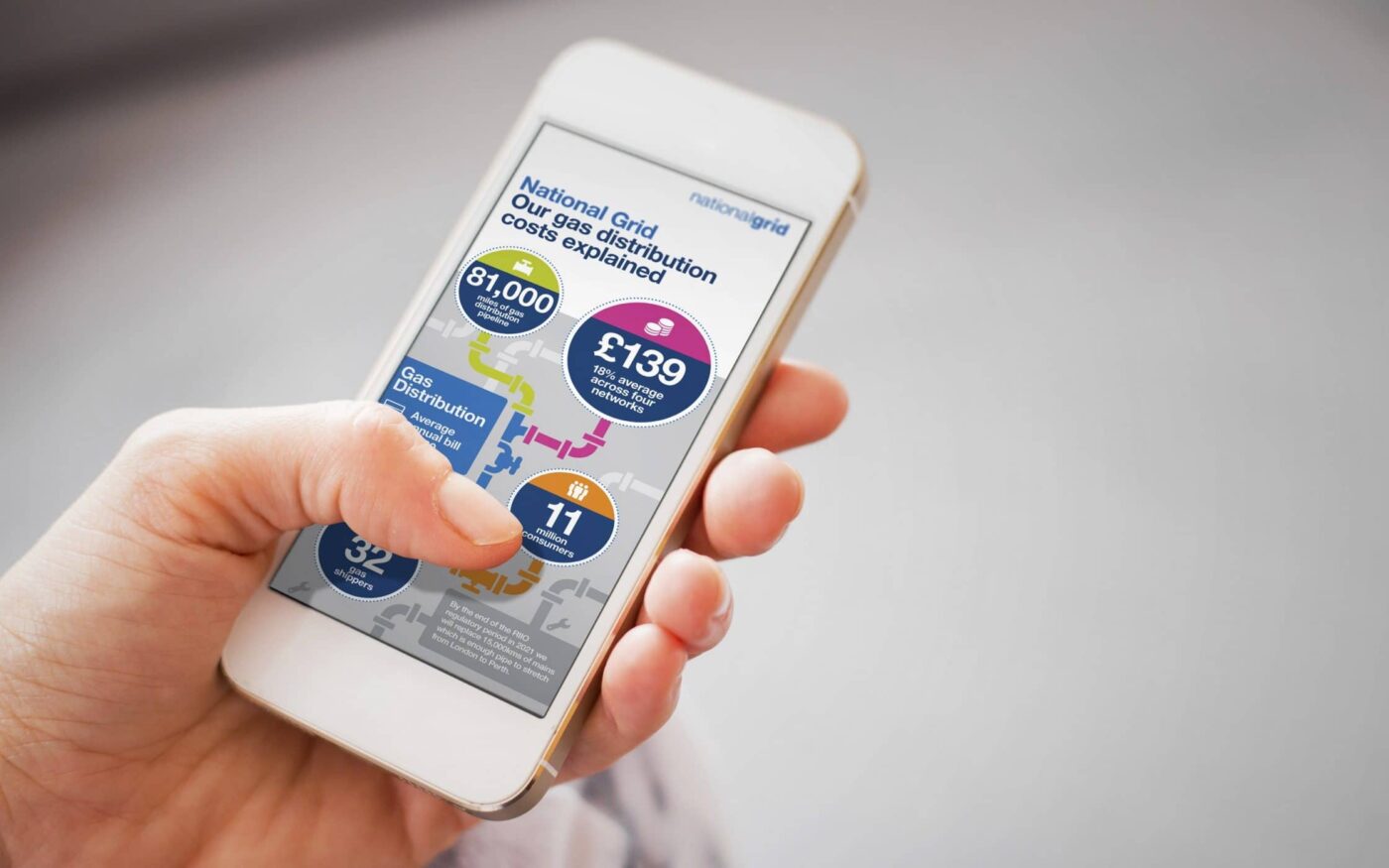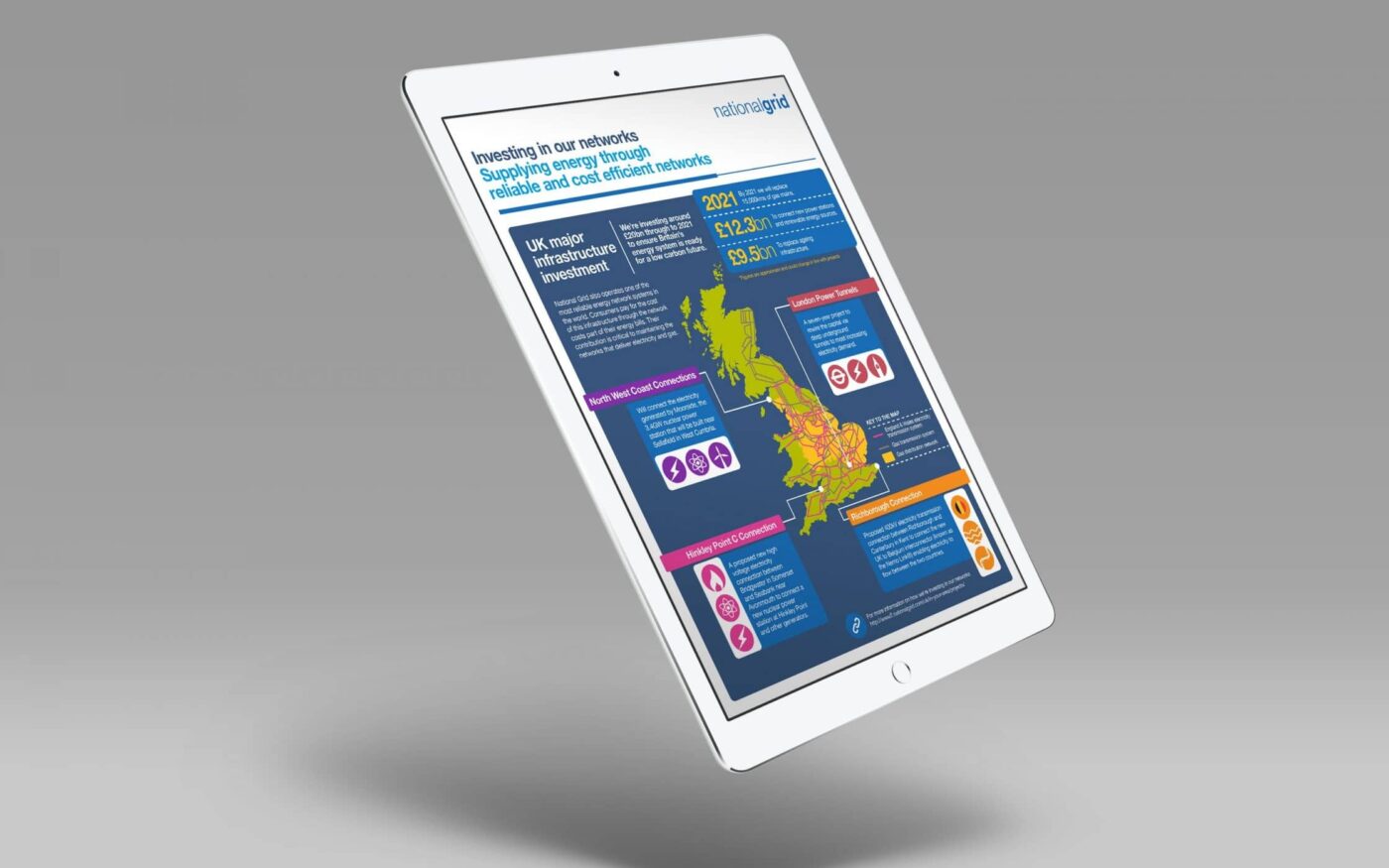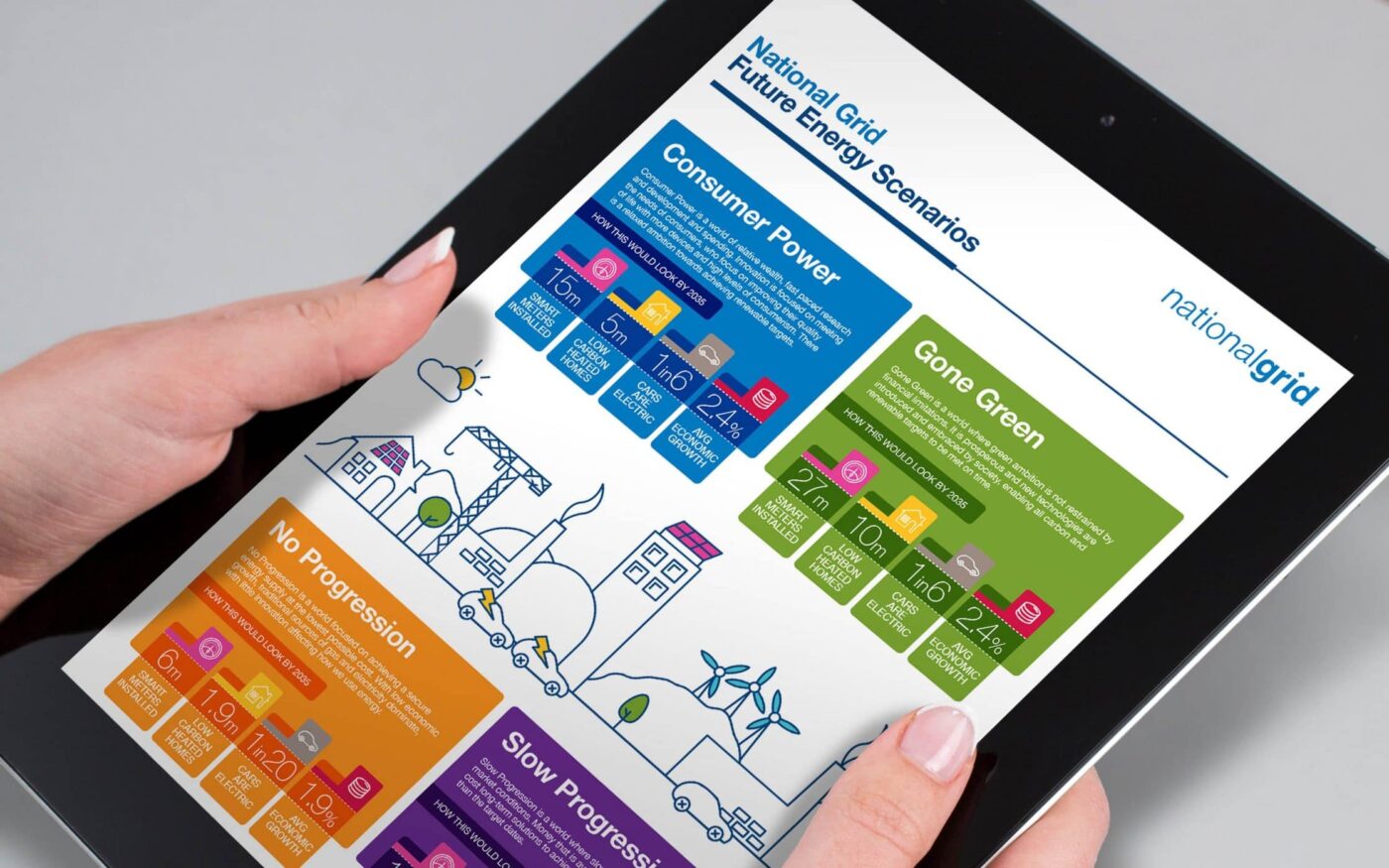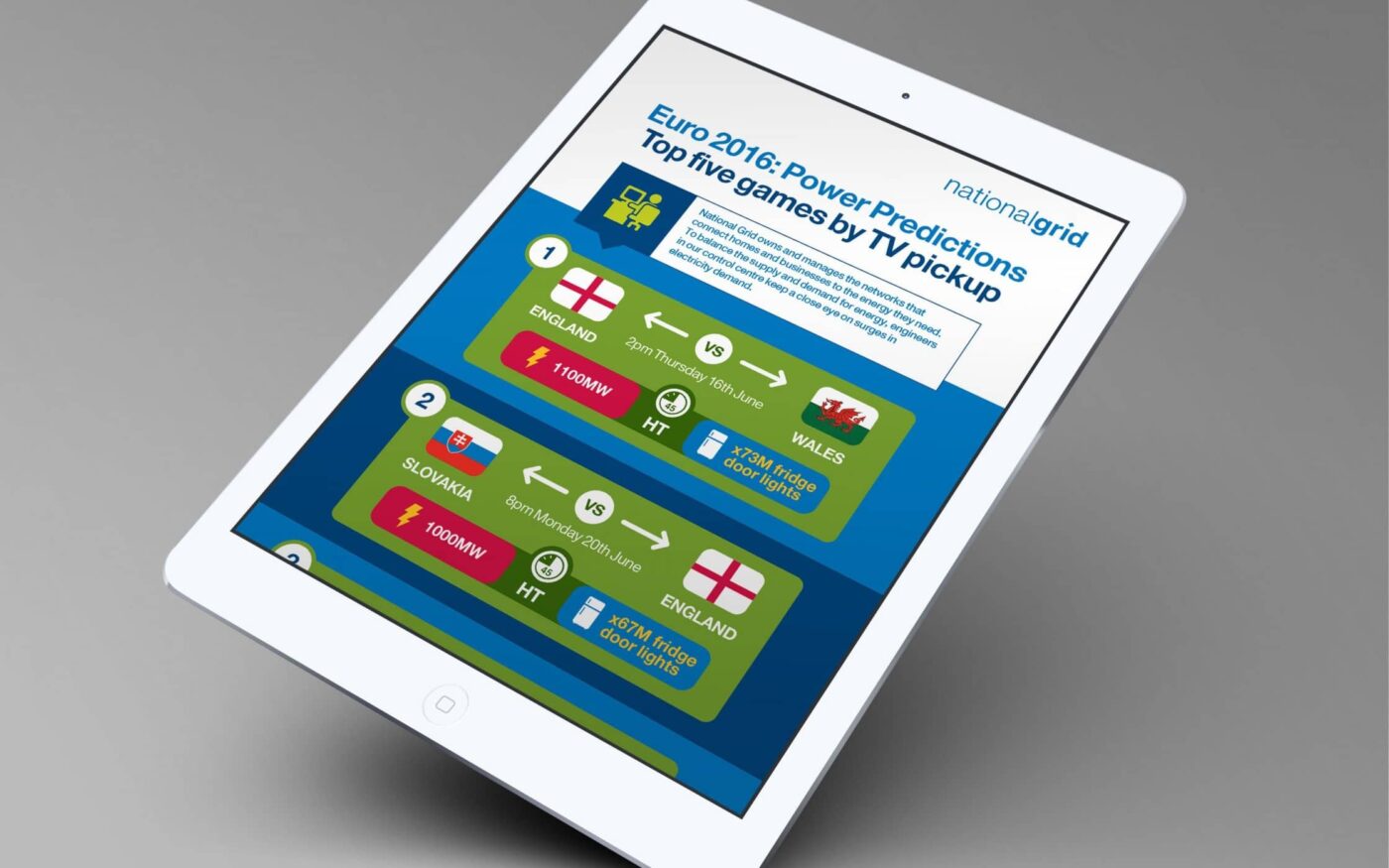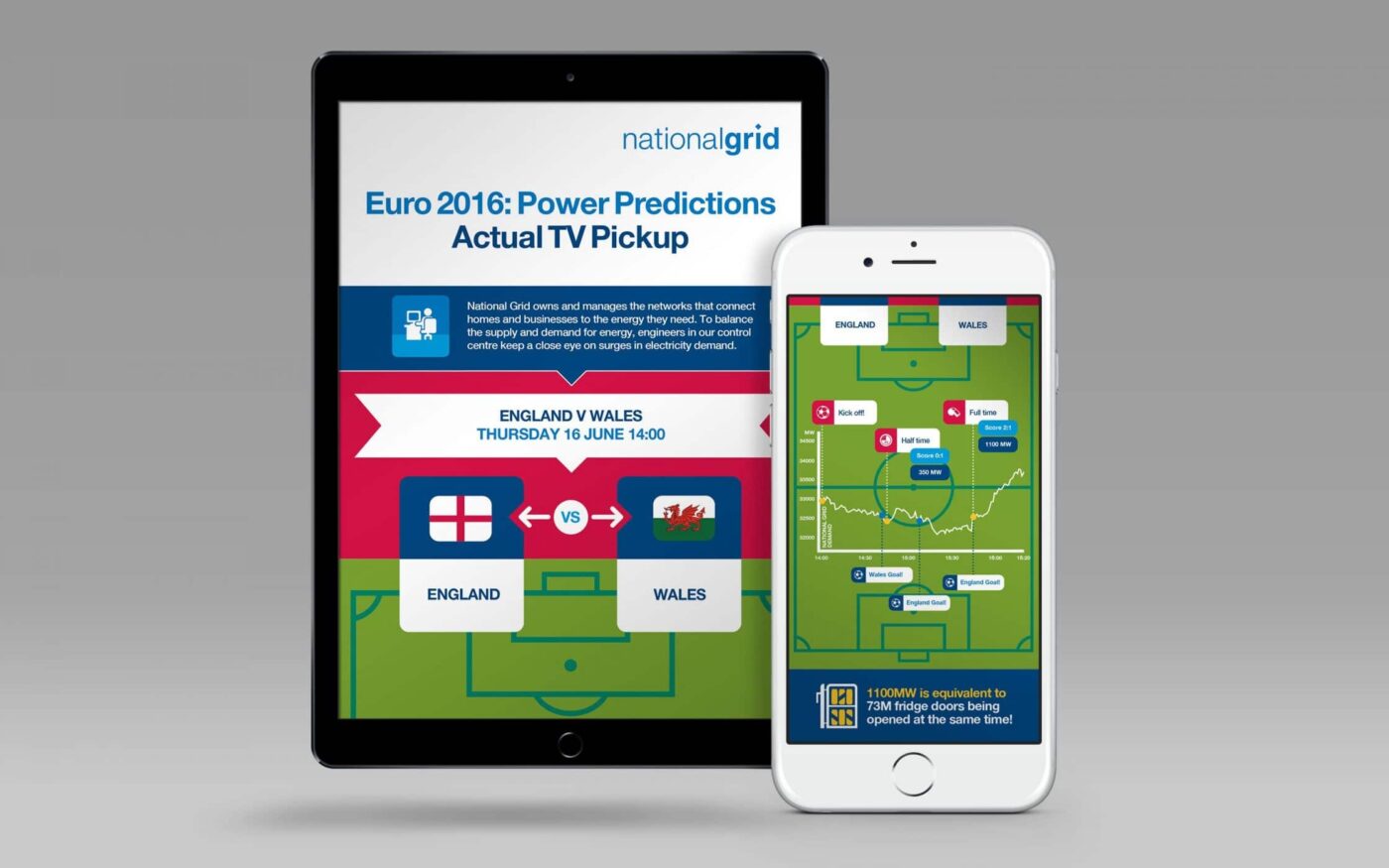 Overview
Fabrik created an infographic system designed especially for today's digital, multi-channel world. Applications present statistical information in an easy-to-digest format, and also demonstrate how National Grid is equipped to deal with the energy challenges of today and tomorrow.
What we did
Data interpretation
Content generation
Design & wireframes
Infographic creation
Tell us about you We dig deep to discover tangible benefits at your brand's heart. We then use insights and ideas to build your brand and shape your reputation. But we always start with a simple question: what do you need?