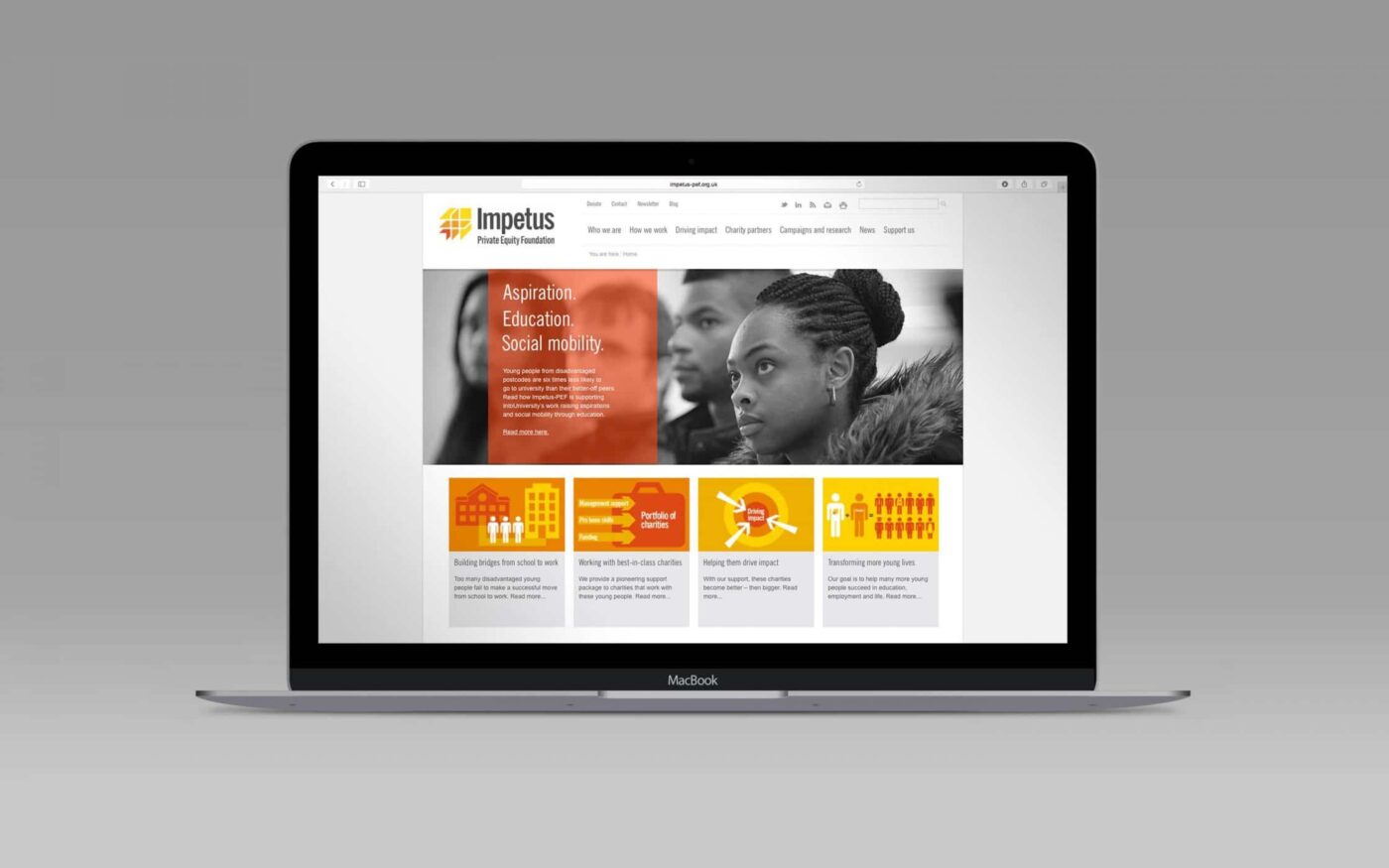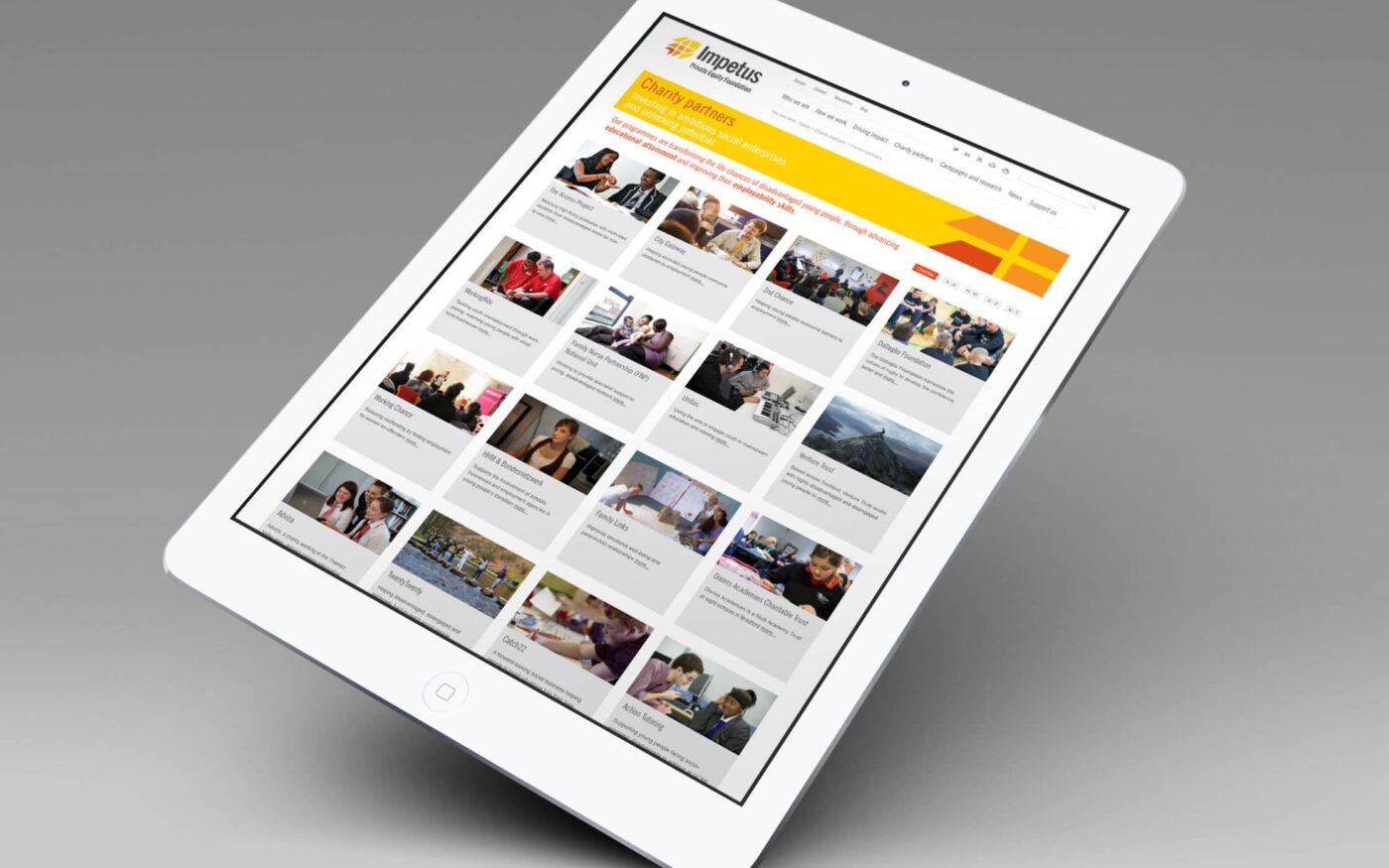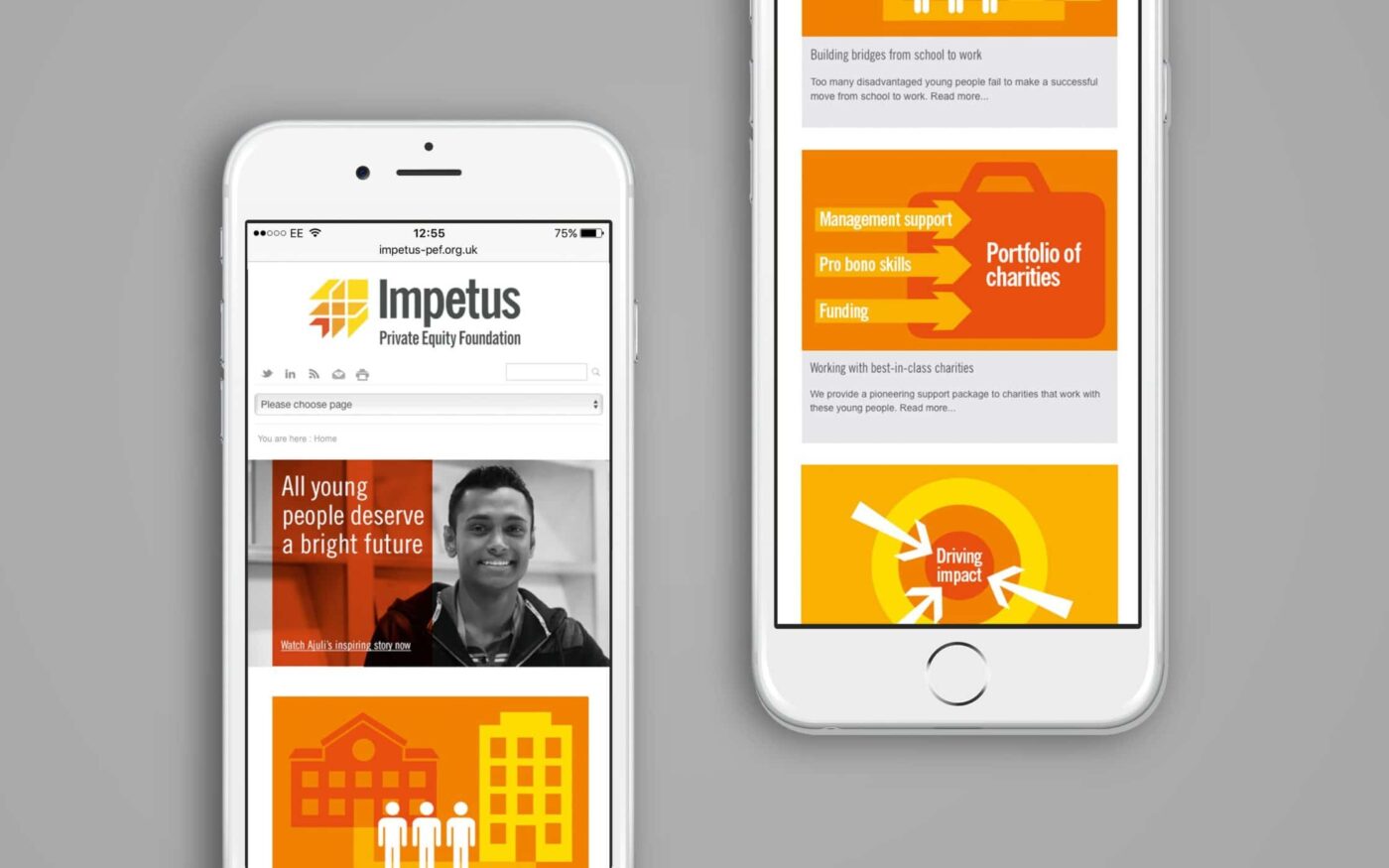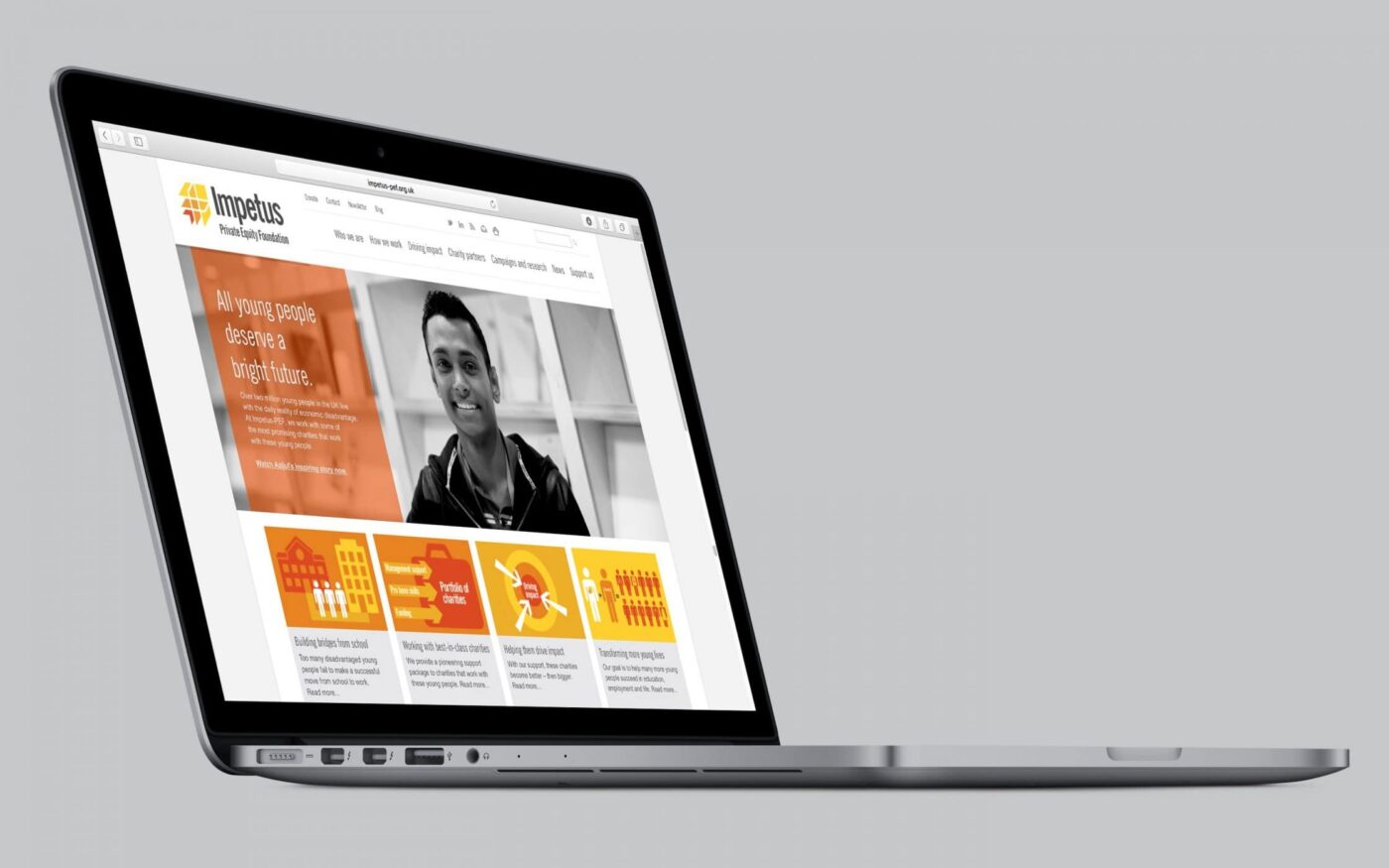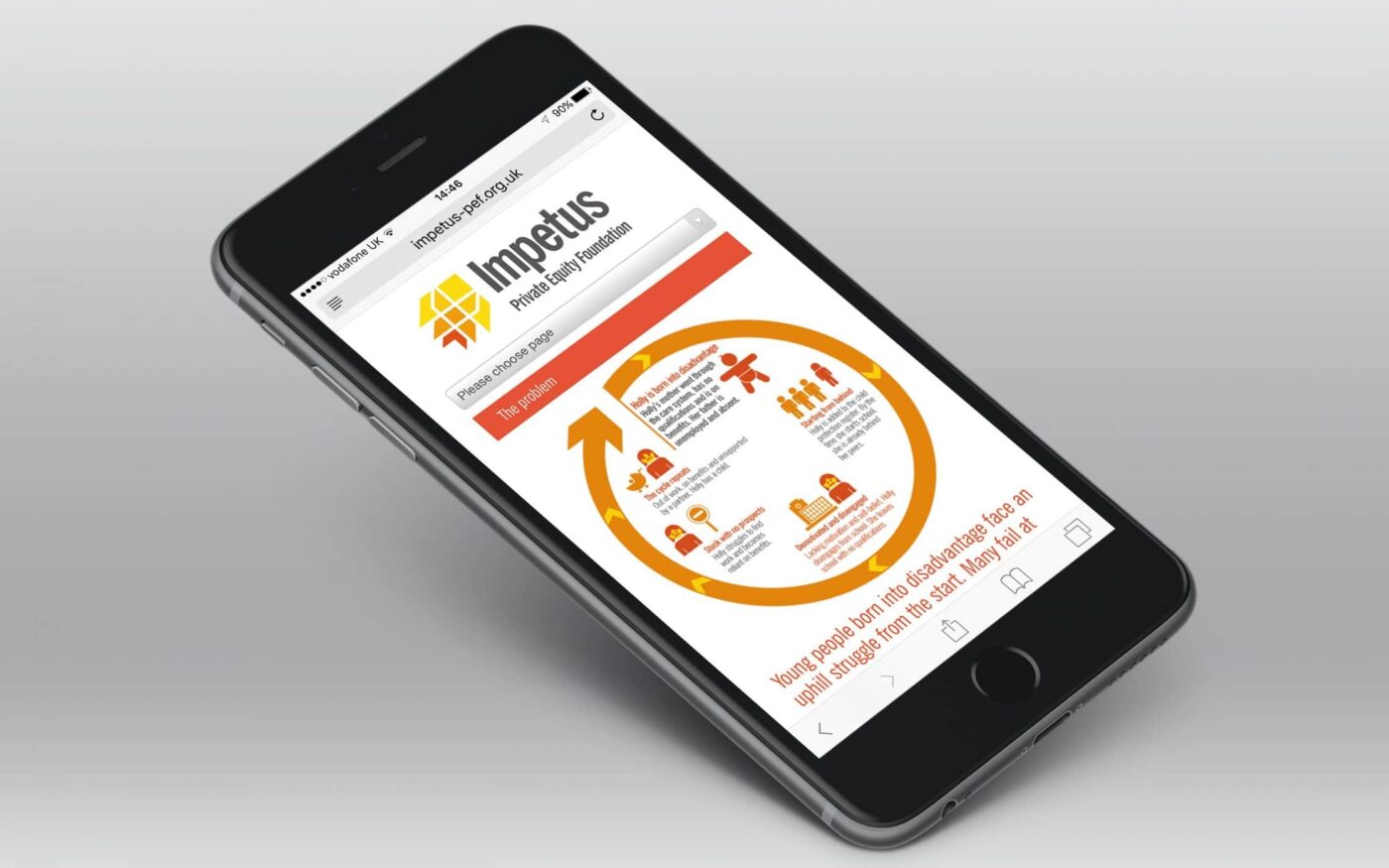 A merger of equals personified through a website that provides clarity and focus.
Overview
Fabrik designed a new website for Impetus following a re-branding programme. The site is a bespoke WordPress deployment, and provides Impetus with an efficient means for authors, who continually create search-friendly content, to make updates.
What we did
Information architecture
Design & infographics
Website design & build
Search optimisation
Tell us about you We dig deep to discover tangible benefits at your brand's heart. We then use insights and ideas to build your brand and shape your reputation. But we always start with a simple question: what do you need?