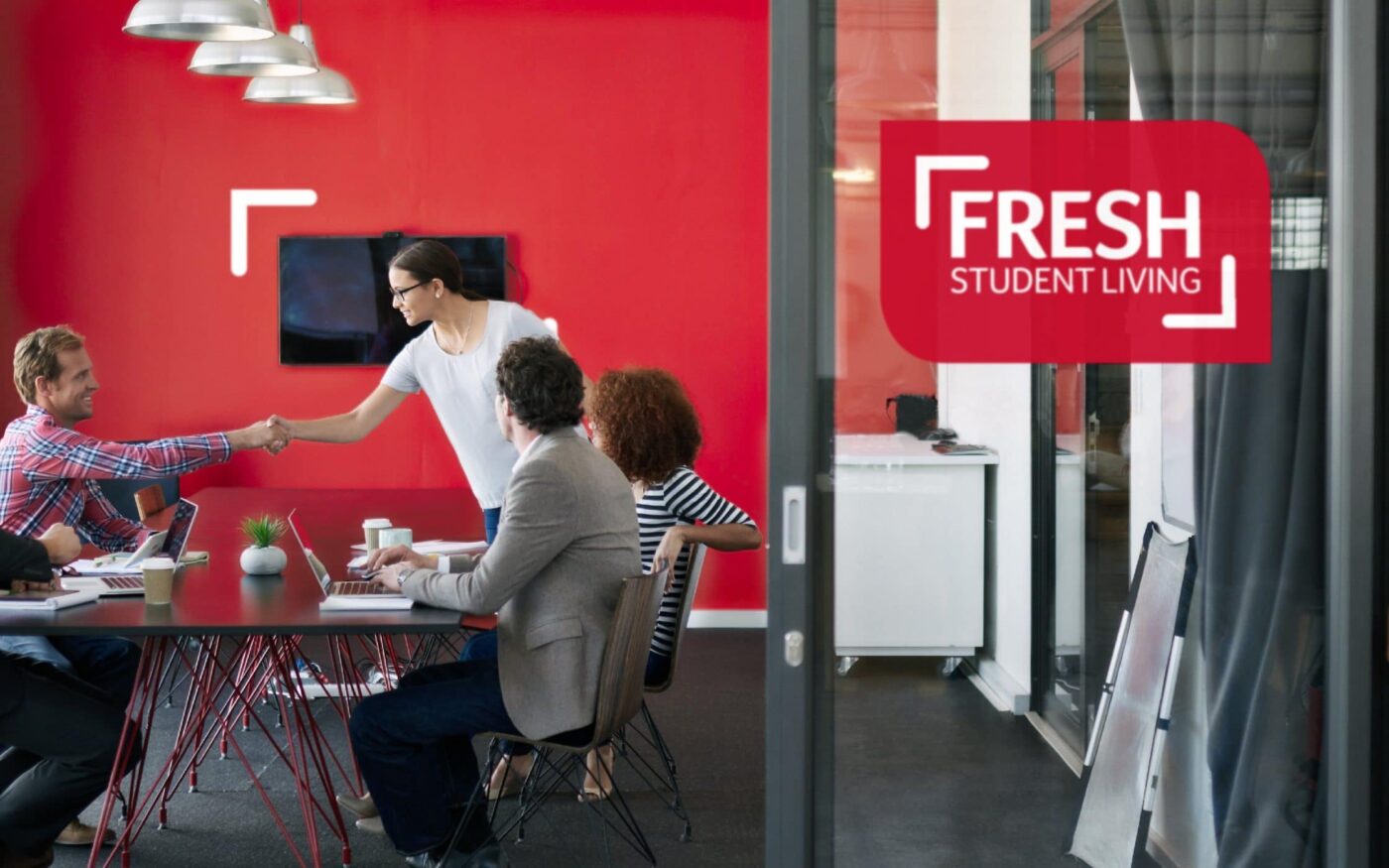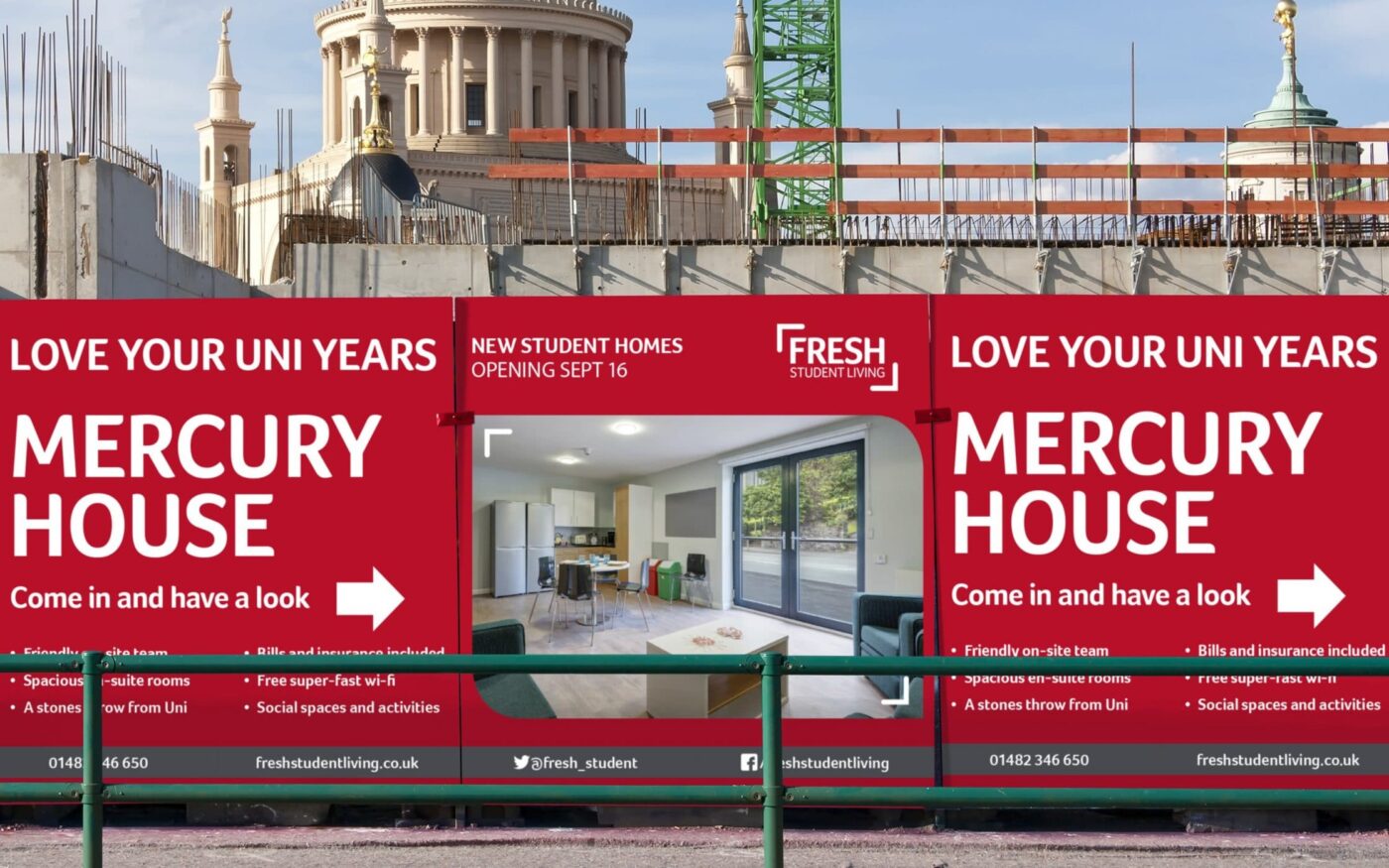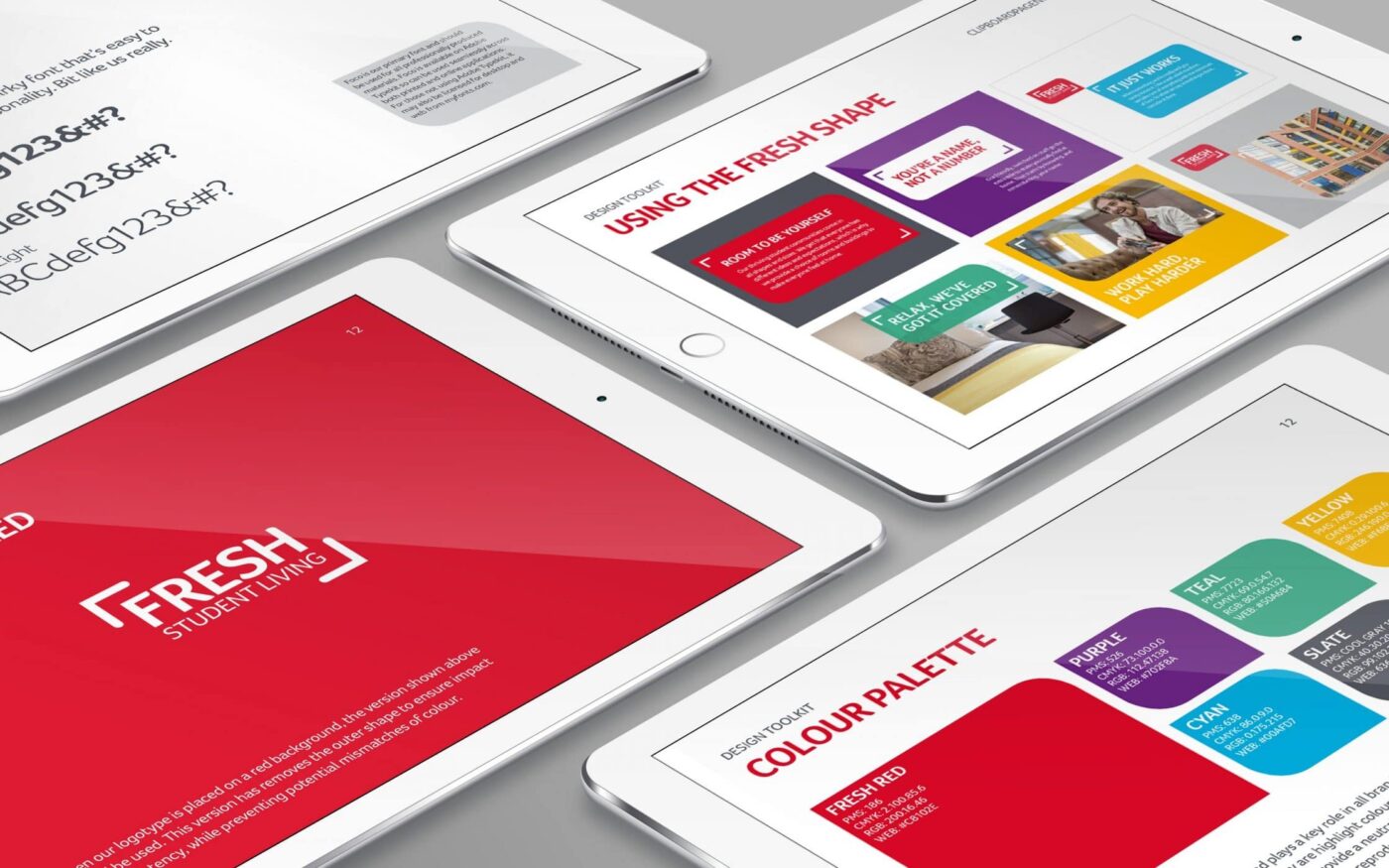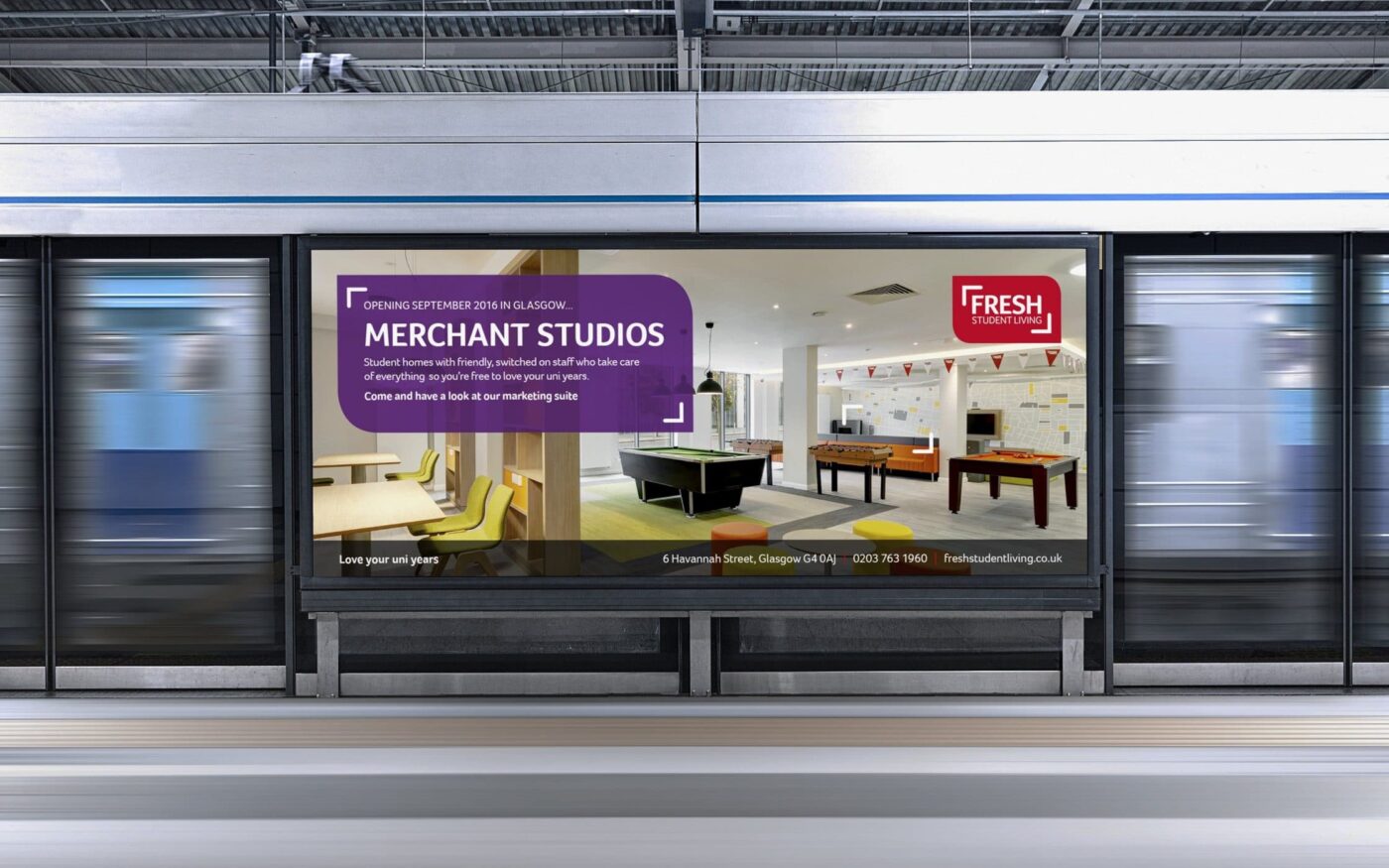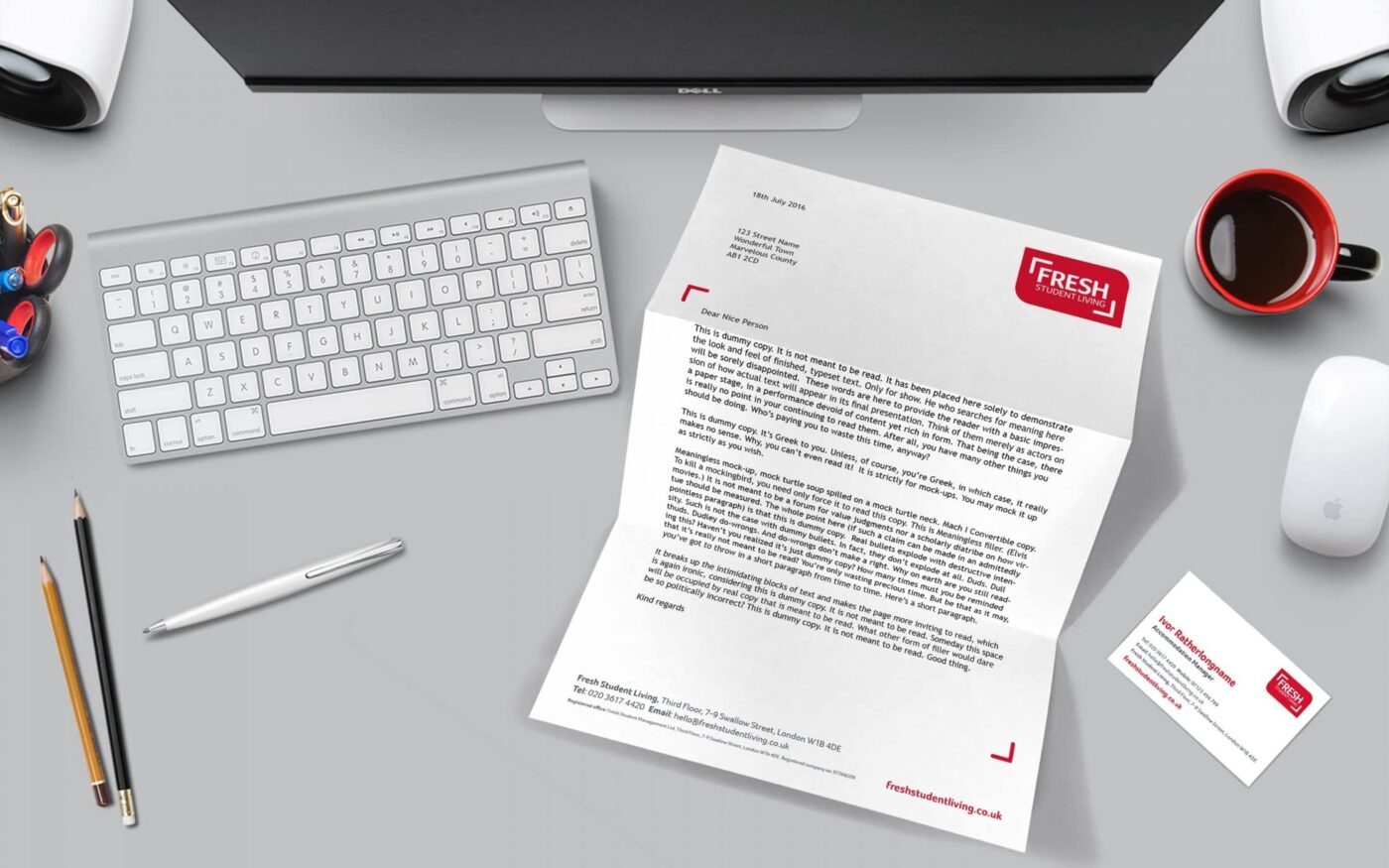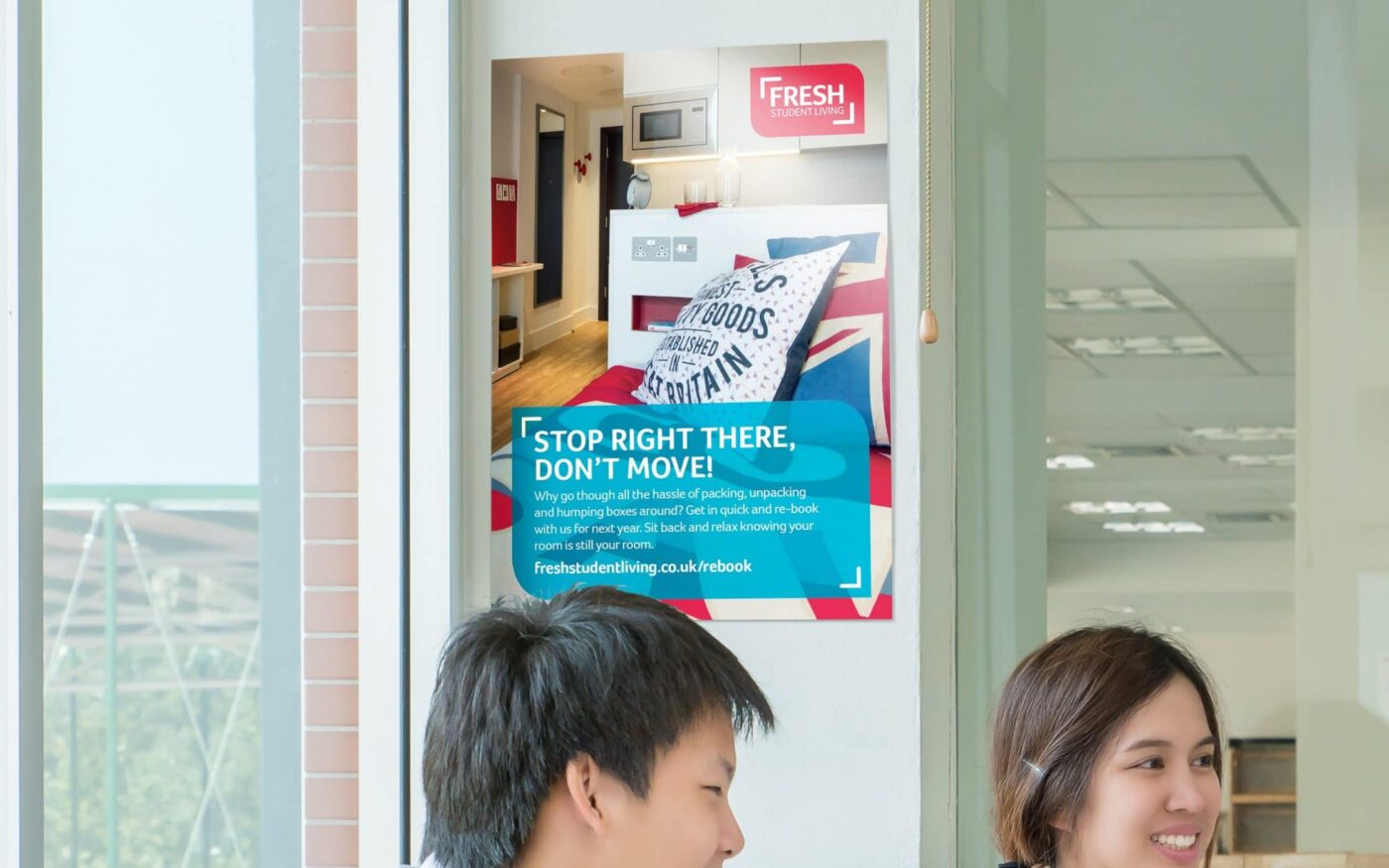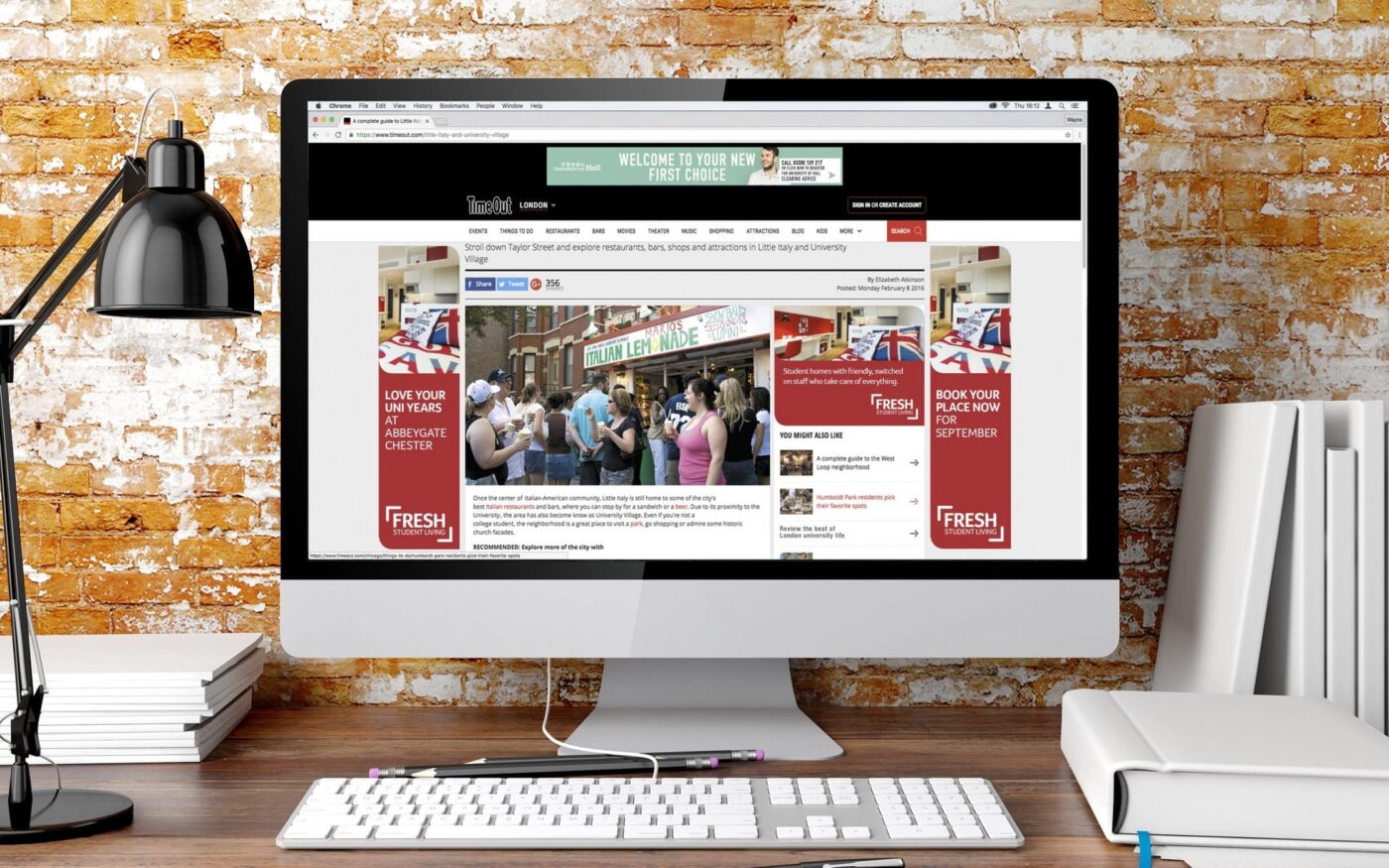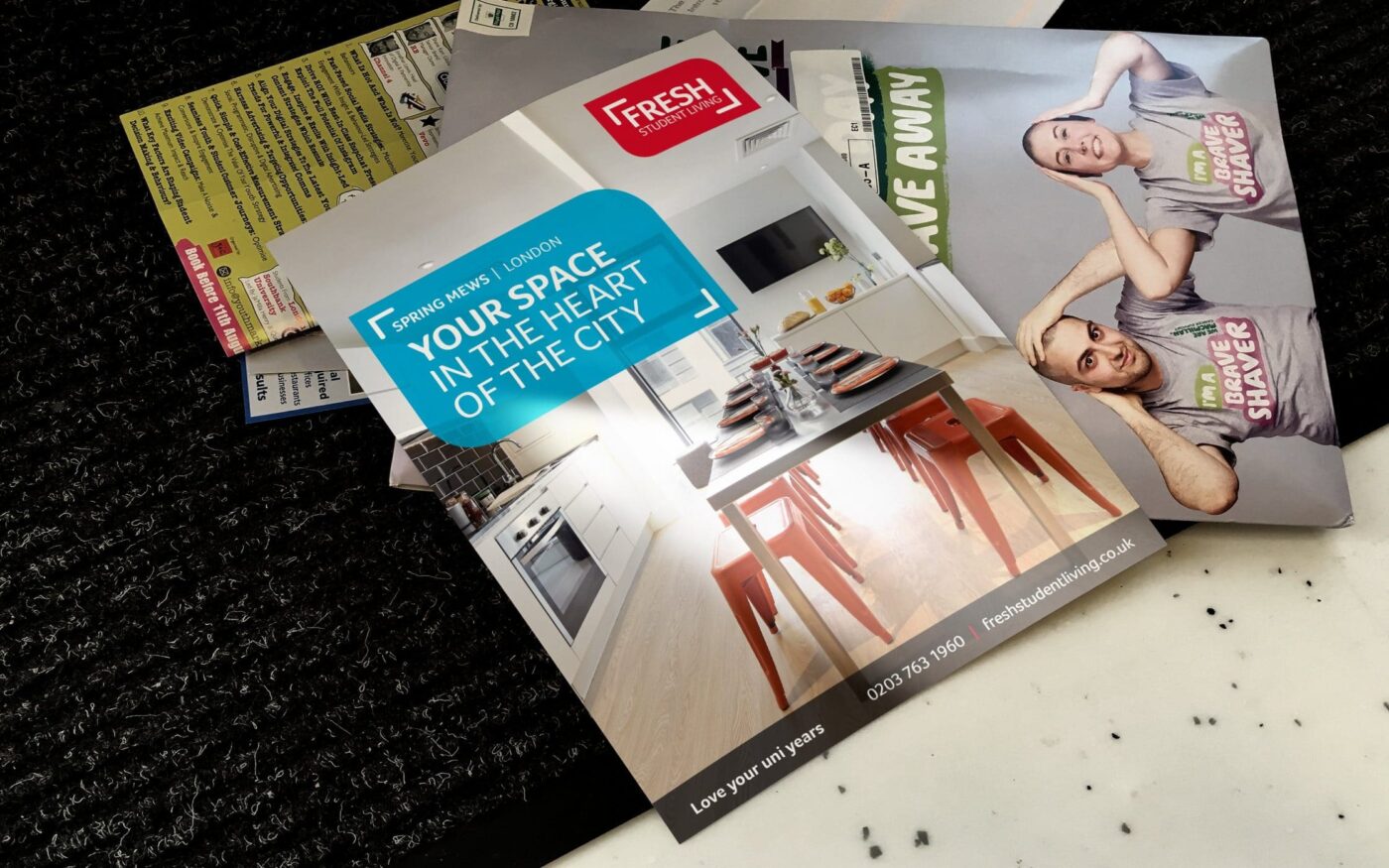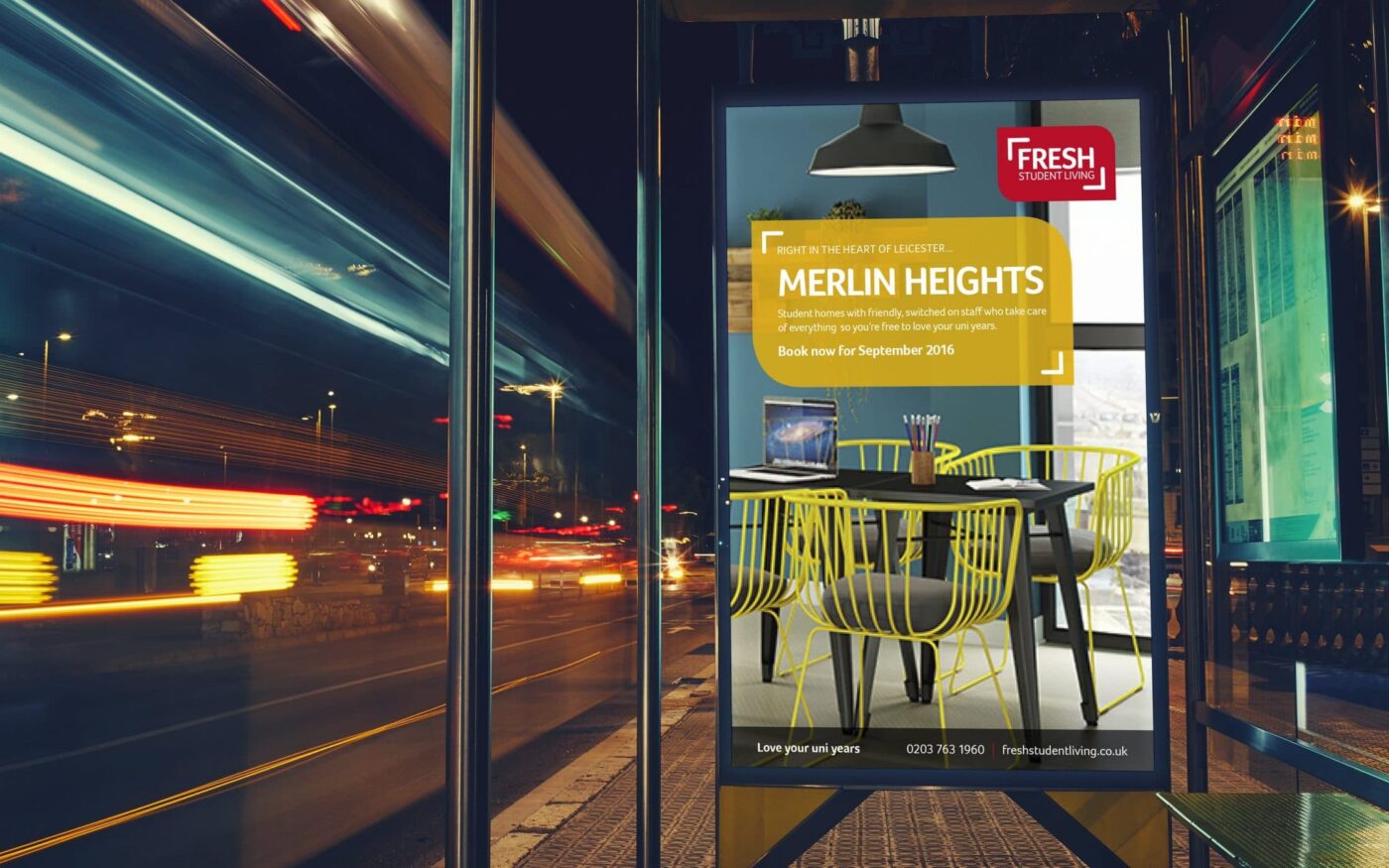 Fresh Student Living rebranding has accurately repositioned the rapidly growing student accommodation company.
Overview
Fresh Student Living is one of the UK's largest managers of privately-owned student accommodation. Fabrik was commissioned to undertake the Fresh Student Living rebranding programme. On a strategic level, this meant developing a strong proposition, positioning and brand essence. While on a creative level, the project focused on updating the logo mark, developing the tone of voice and creating an overarching visual identity. Aligning creativity to strategy has helped to achieve differentiation, providing Fresh with an accurate reflection of its personality, while also increasing visibility.
Fabrik worked with the Management Team to explore the core elements of the brand, to draw out its distinctive elements. From our initial greeting at head office, and subsequent first kick-off meeting, it was clear Fresh is a warm and engaging organisation. We knew from the outset there was something different about Fresh. This sentiment runs right through the entire organisation, and filters down to each strand of the business. It's totally authentic, and we felt this needed to be at the heart of the new brand.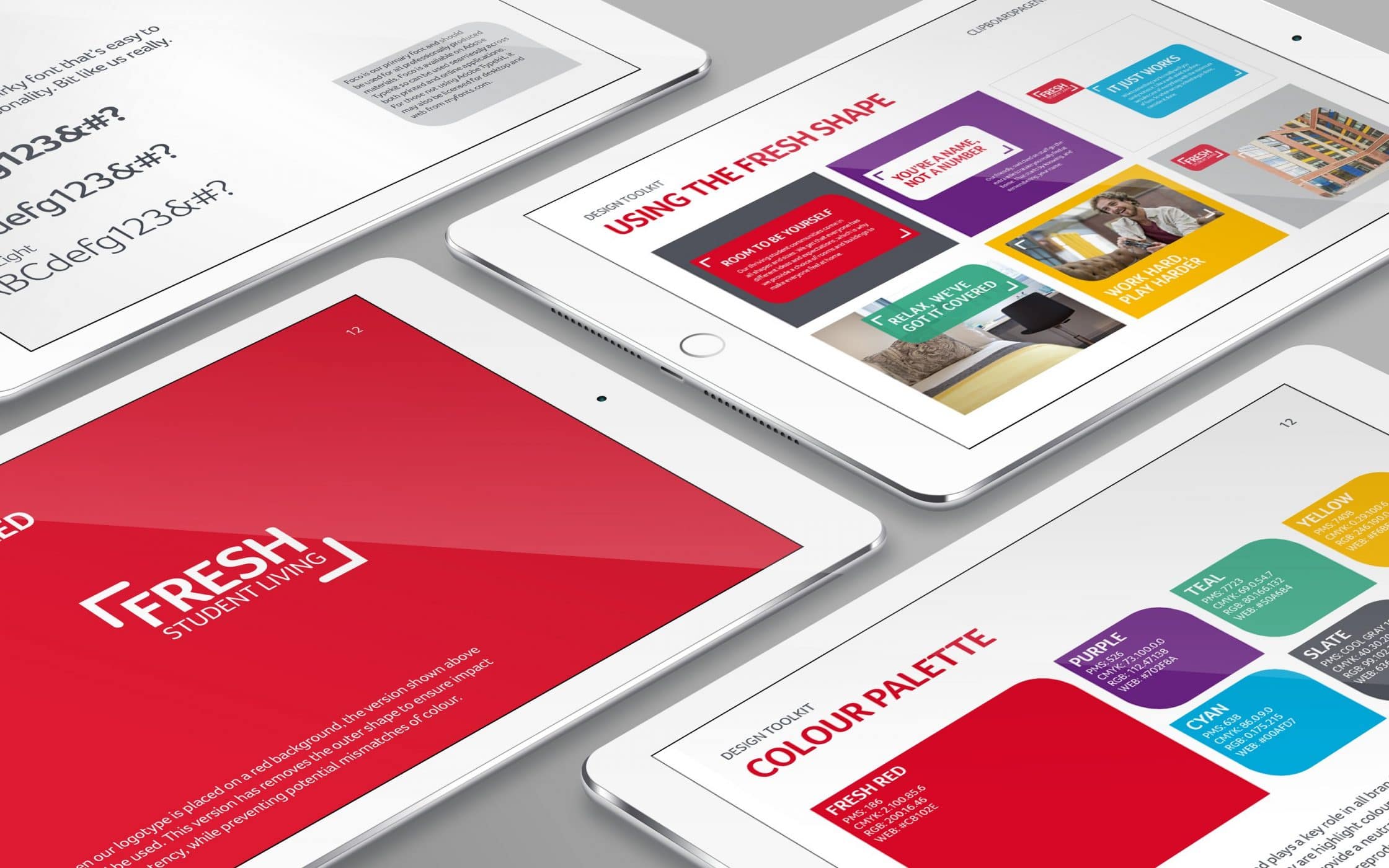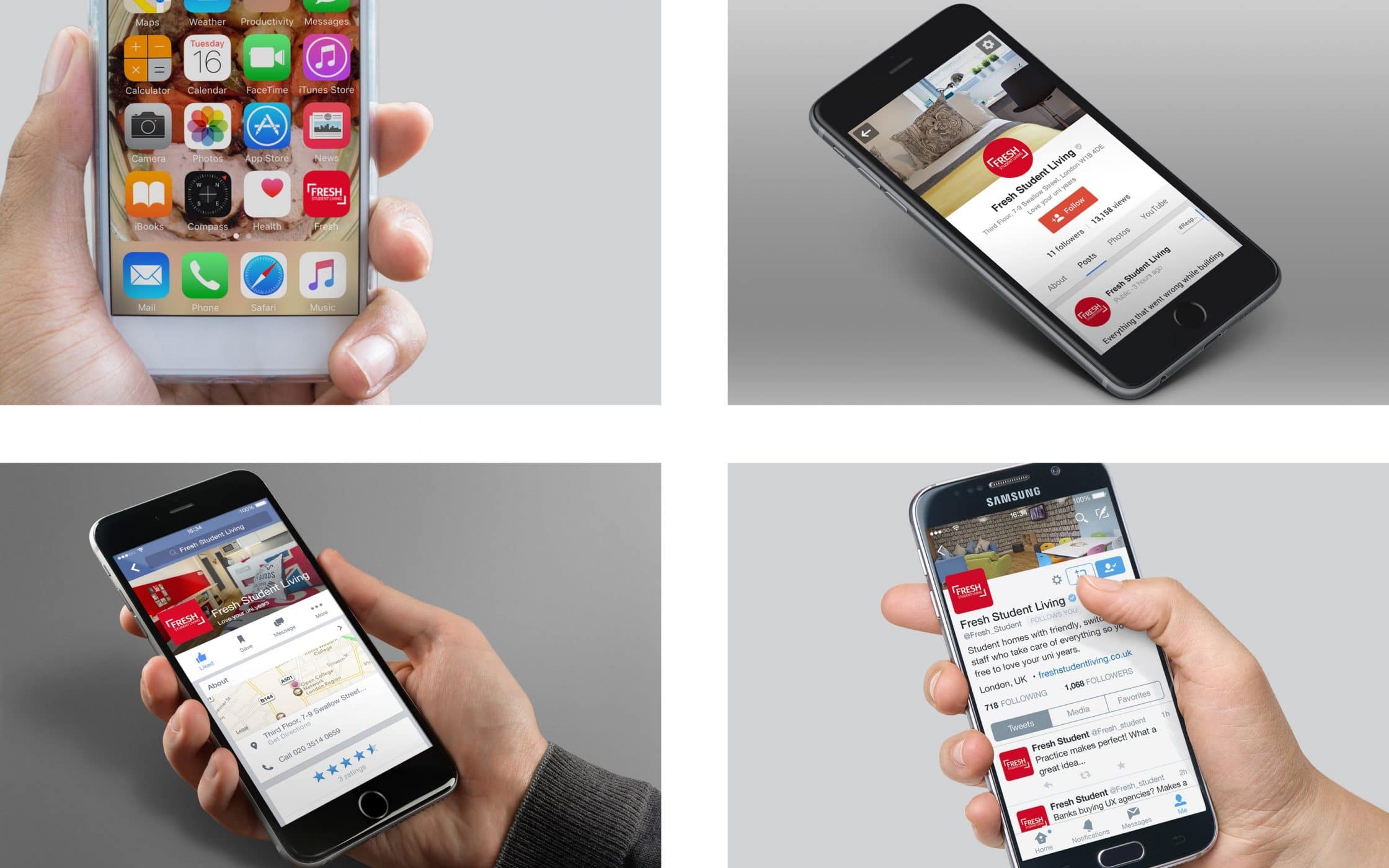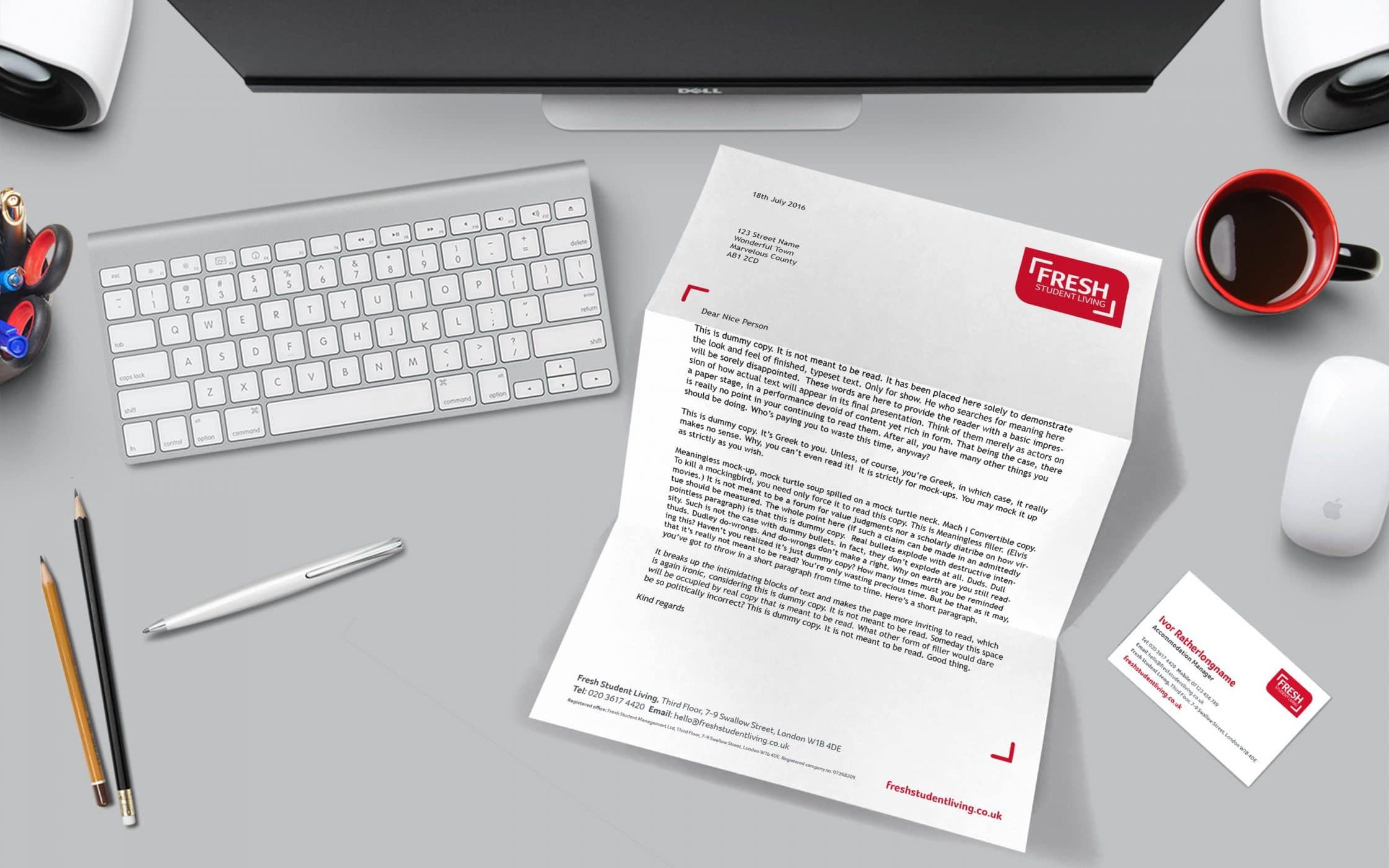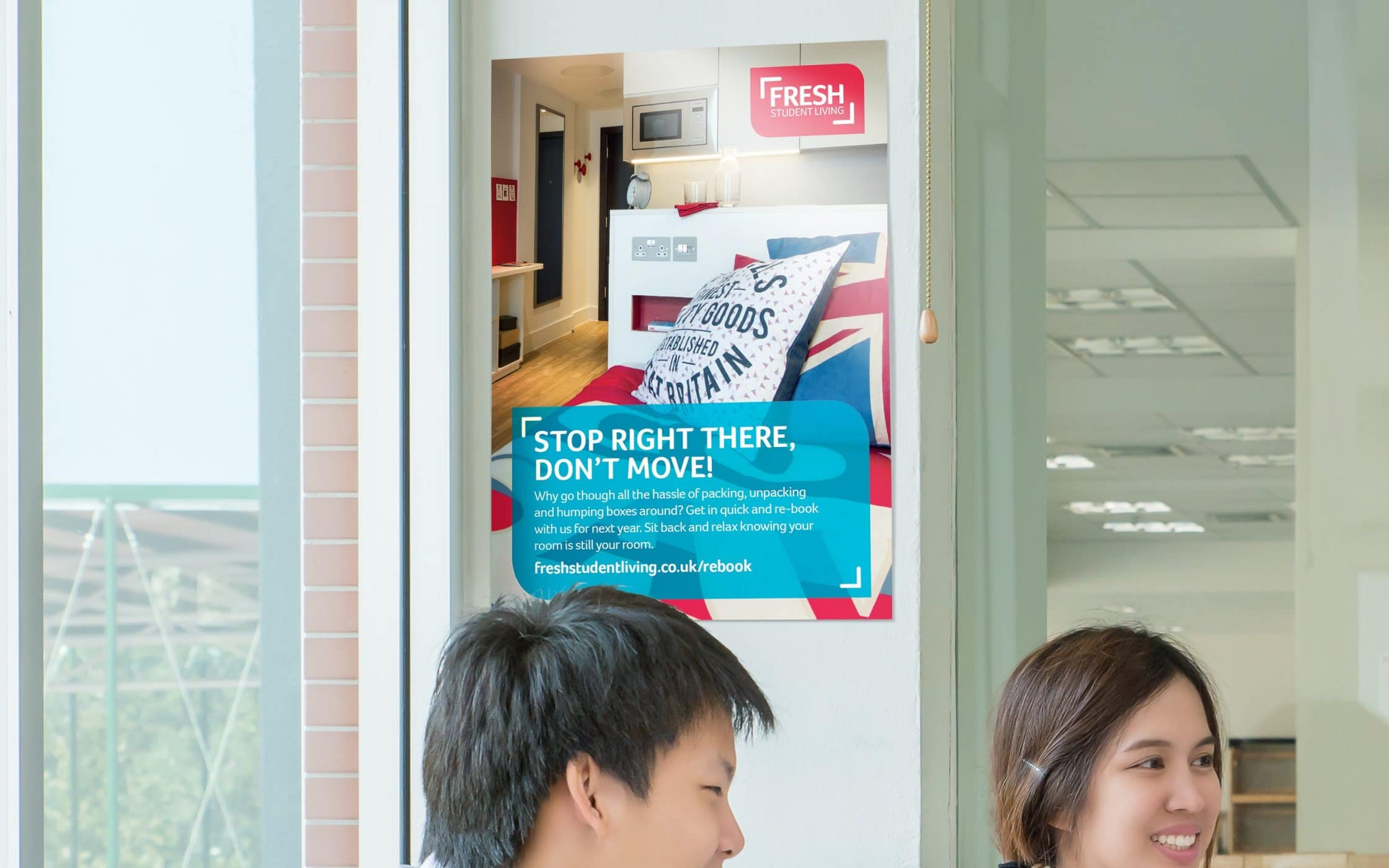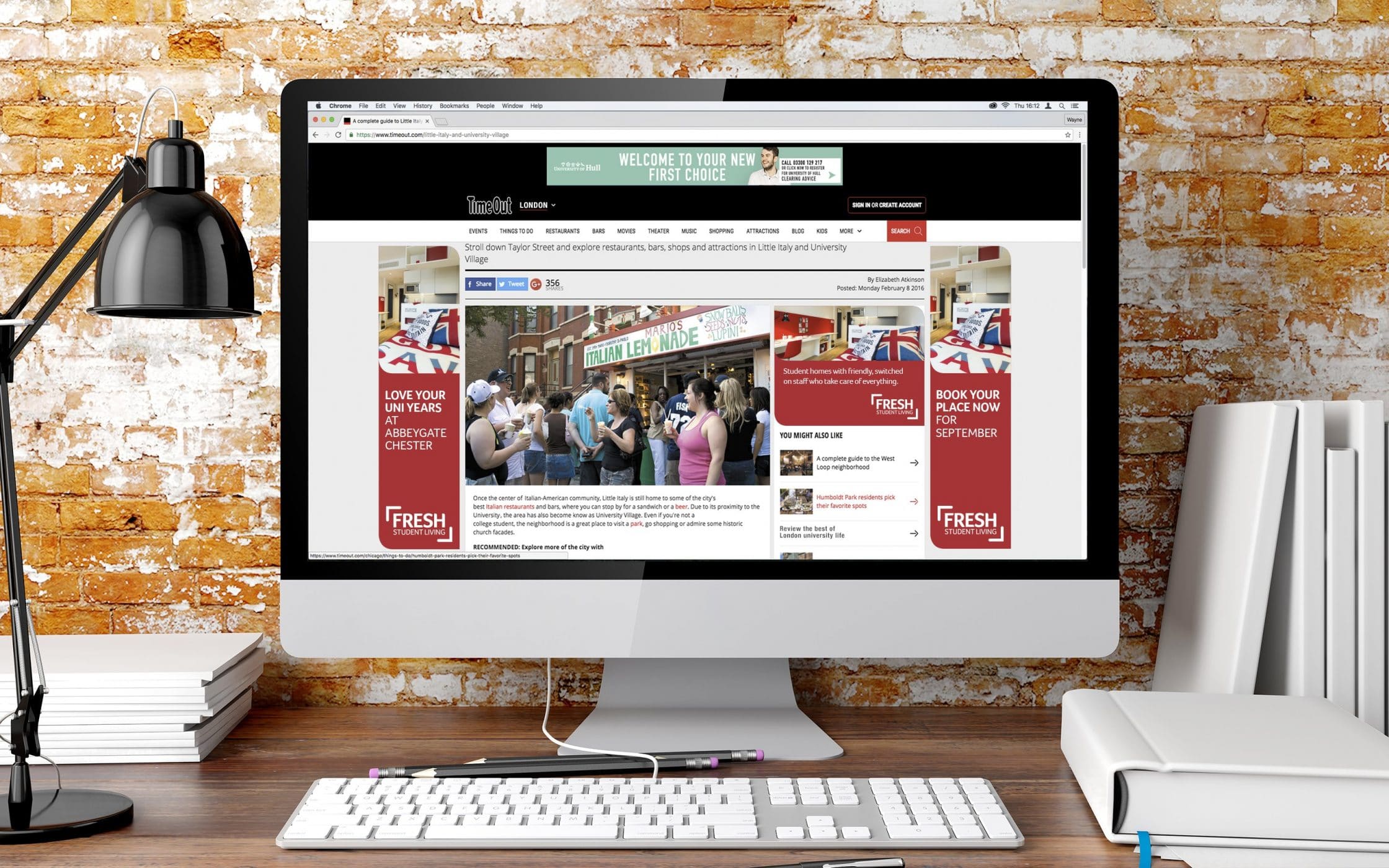 Outcome
Fresh takes the hassle out of moving into student accommodation. From all-inclusive bills to friendly on-site accommodation managers, its aim is to make moving into – and living in – a Fresh property as easy as possible. It wants students to be free to focus on their studies and making the most of university life. Fabrik built on this proposition and created the strapline "Love your uni years" to capture it.
With the proposition agreed, we set out to develop a more distinct language style and tone of voice. A warm, friendly and conversational tone was adopted, along with a series of key messages. We then developed the logo to bring it in line with the new essence, and introduced a set of secondary colours to complement the primary red. The visual identity followed, along with a range of design materials and design templates.
The next ingredient was photography. Fresh had some great images, but we wanted to complement them with a set of images that captured the total experience by bringing it alive. To meet this need we conducted on-site photo shoots, using real people in real, everyday situations. This has added vibrancy to marketing materials, both online and offline.
Finally, a set of user guidelines provides governance for application of the visual and verbal identity.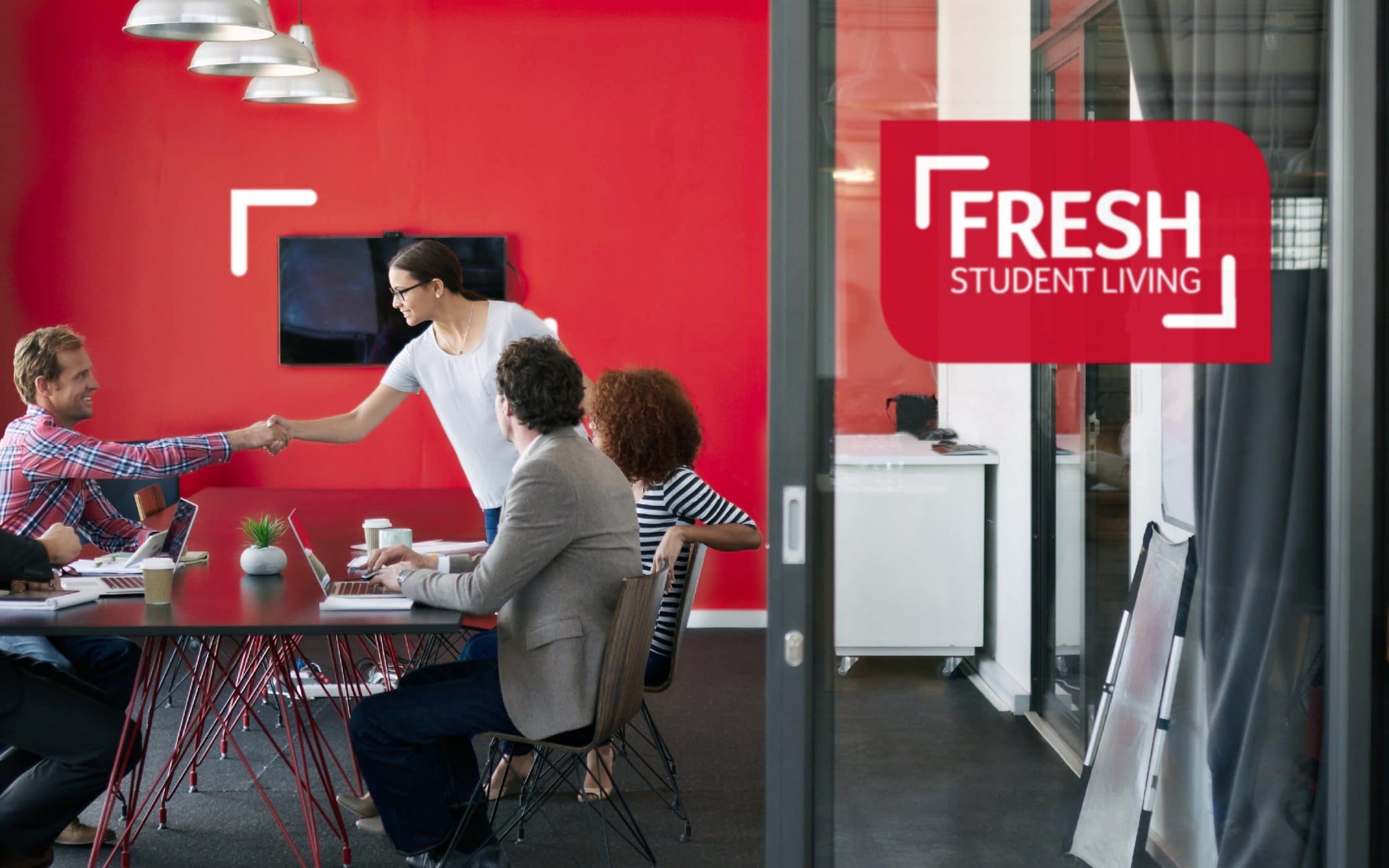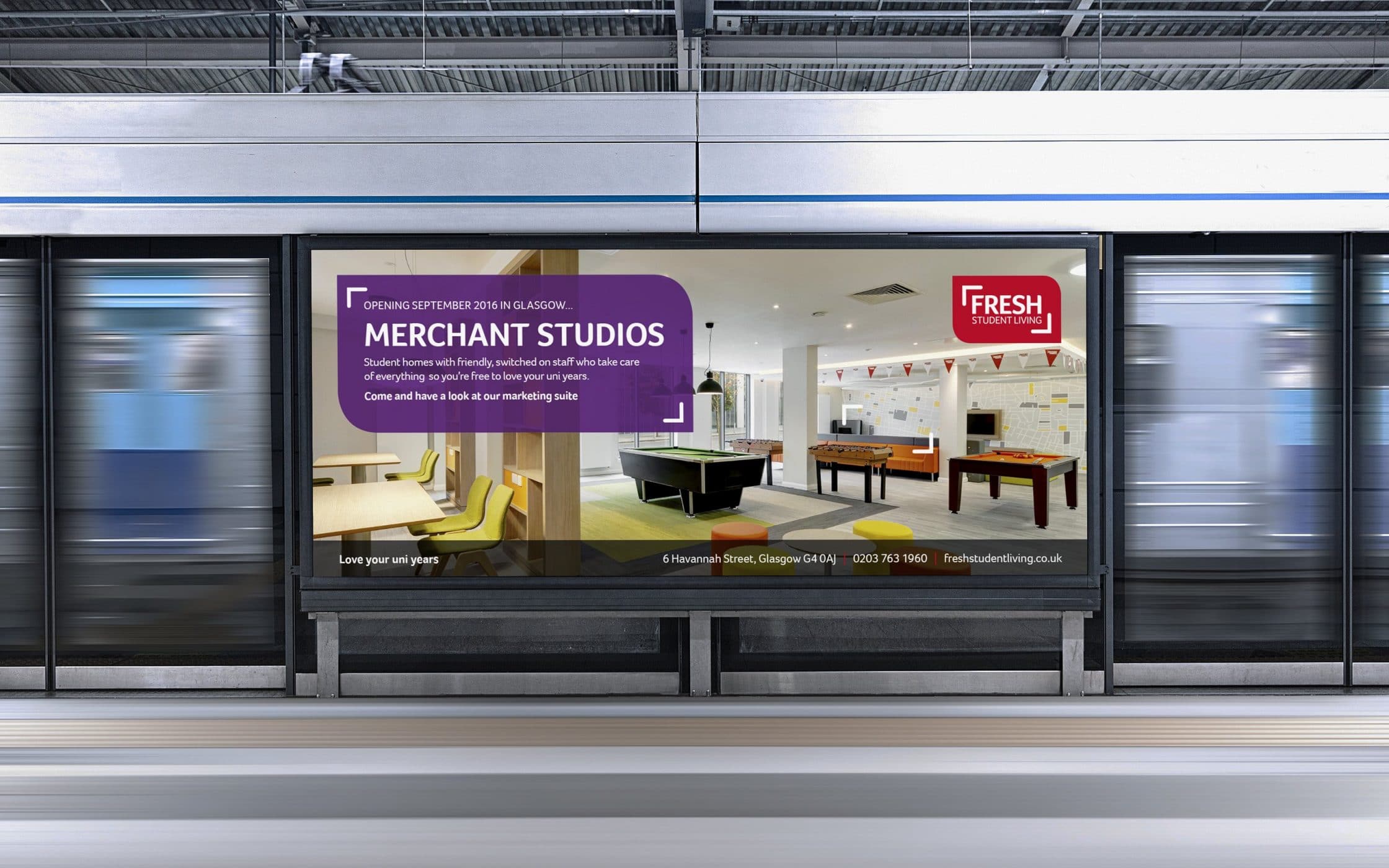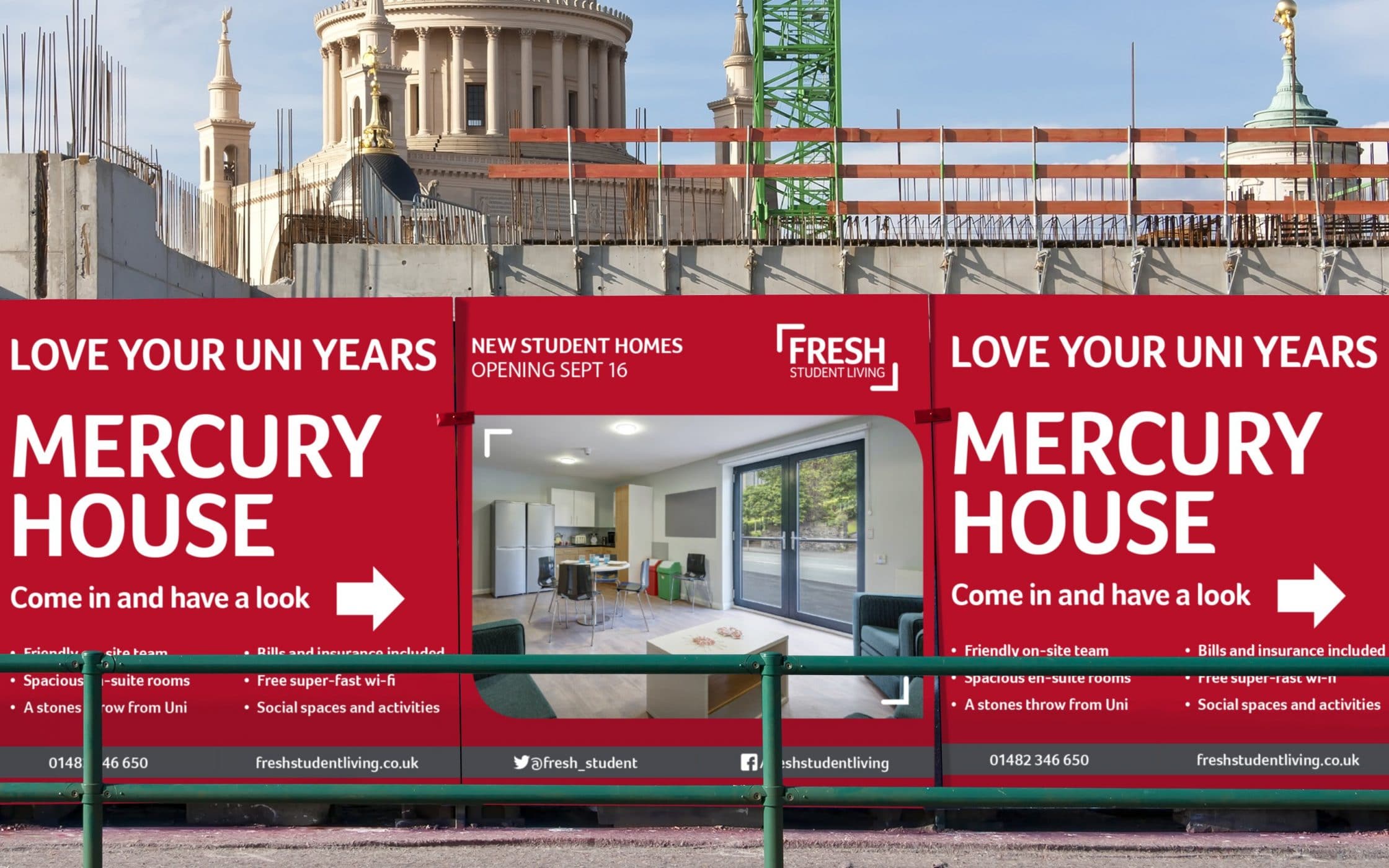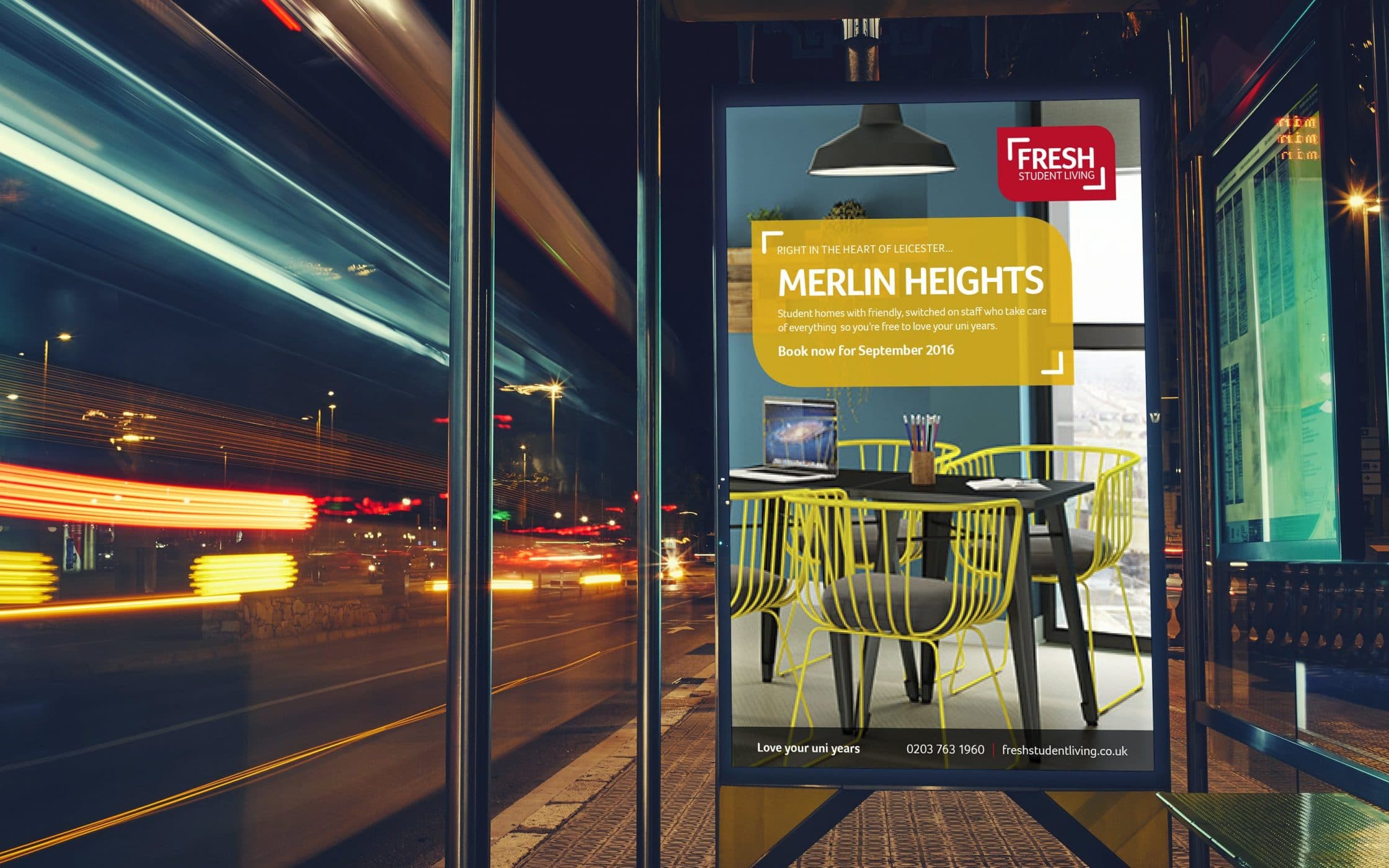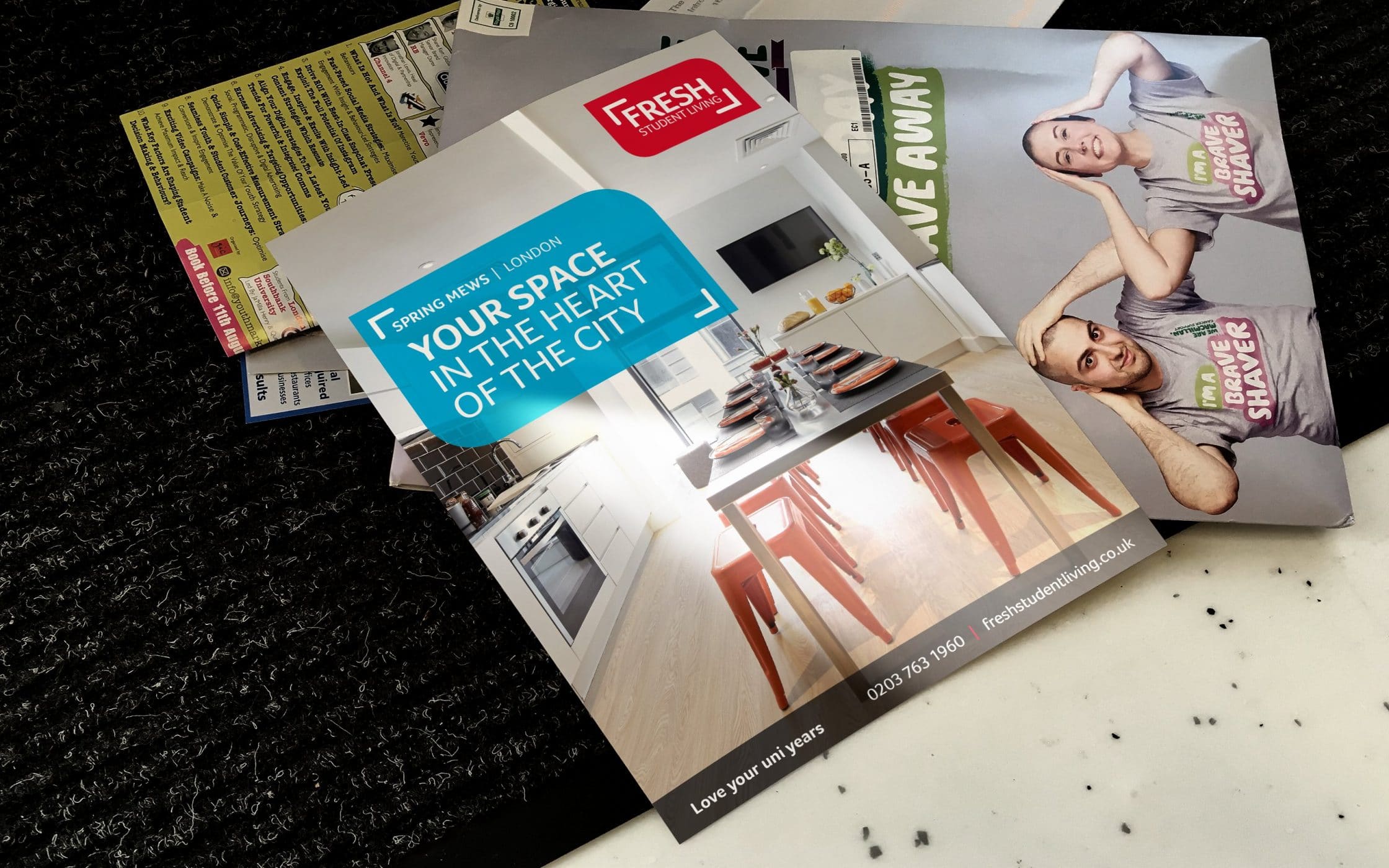 What we did
Brand strategy
Tone of voice
Logo development
Visual identity
Design templates
Photography
User guidelines
Marketing material
Website design
Tell us about you We dig deep to discover tangible benefits at your brand's heart. We then use insights and ideas to build your brand and shape your reputation. But we always start with a simple question: what do you need?