Overview
Slamcore provides state-of-the-art spatial intelligence software that helps robots and consumer products accurately understand and safely navigate the complex and dynamic worlds around them.
Following strong growth over the first six years, Slamcore felt it was time to refresh its brand. The objective was to create a compelling positioning and a new brand identity to aid continued growth.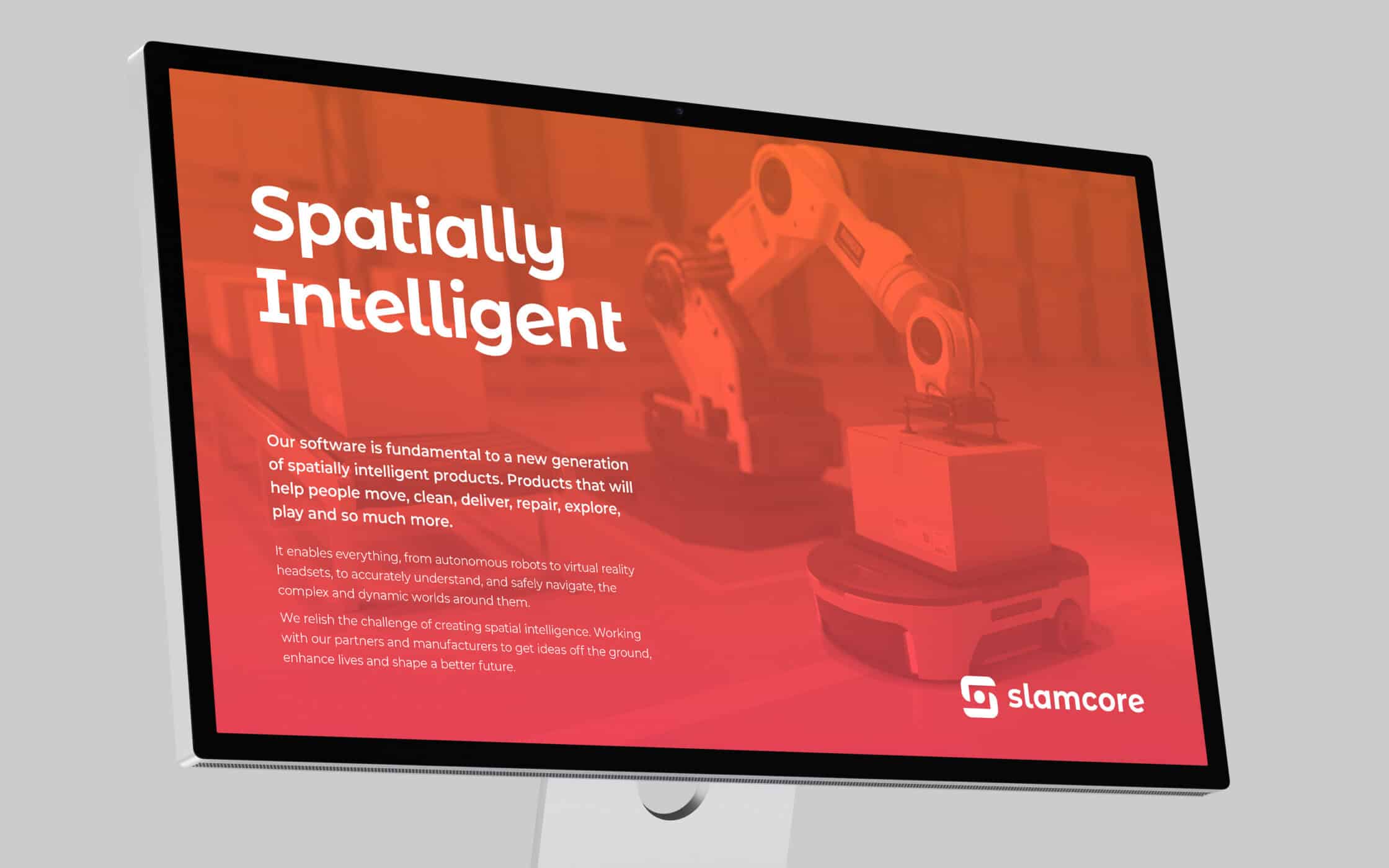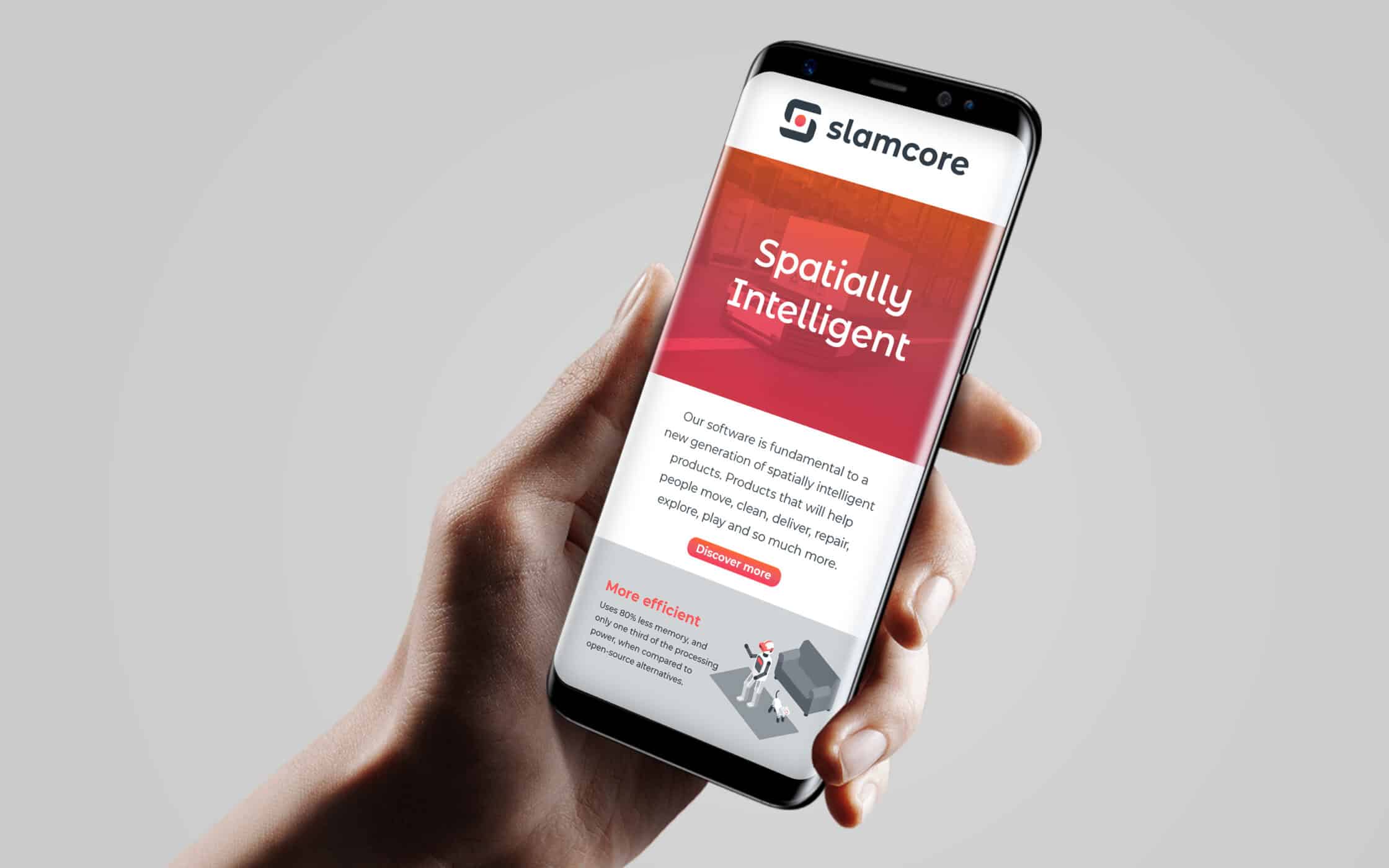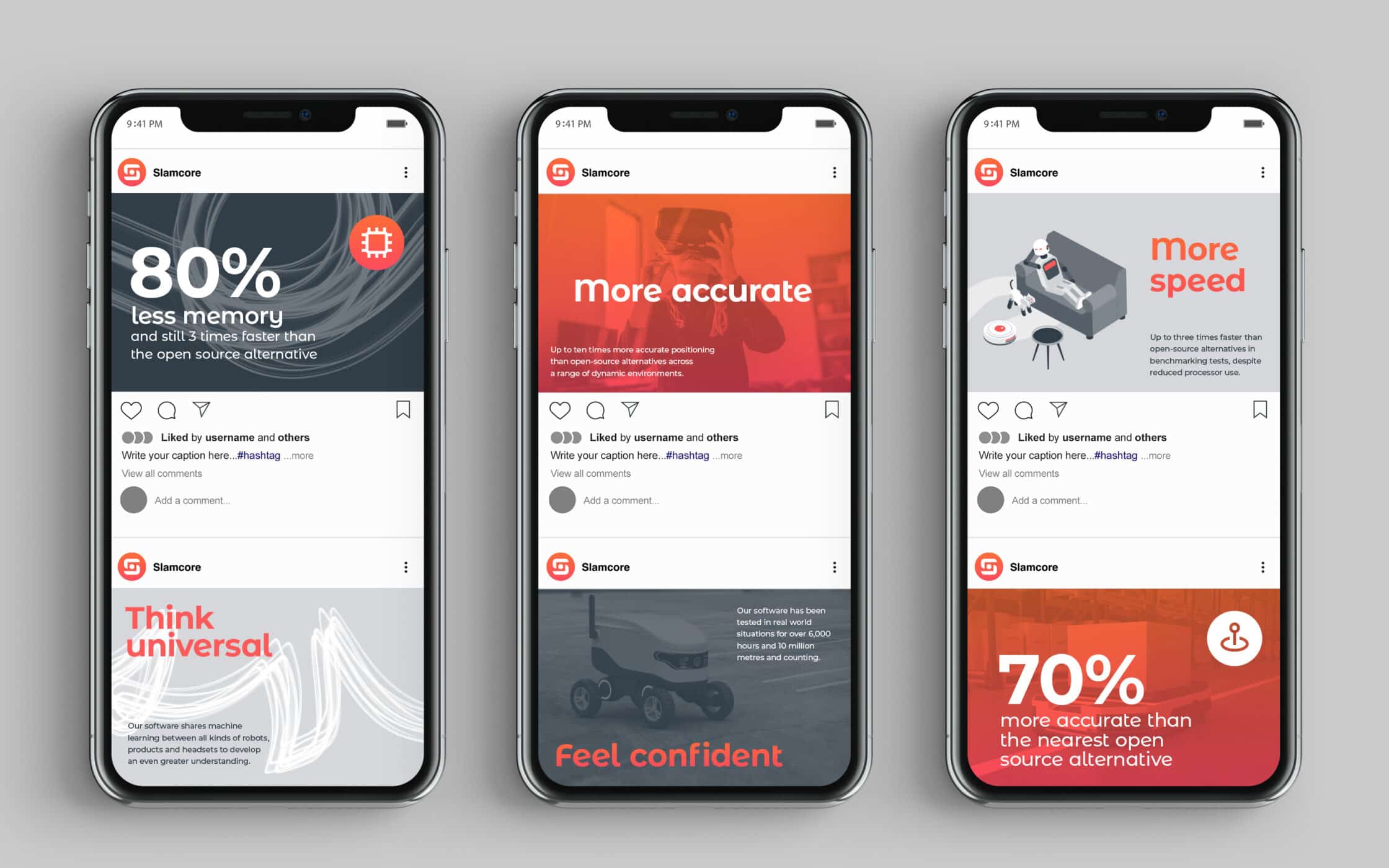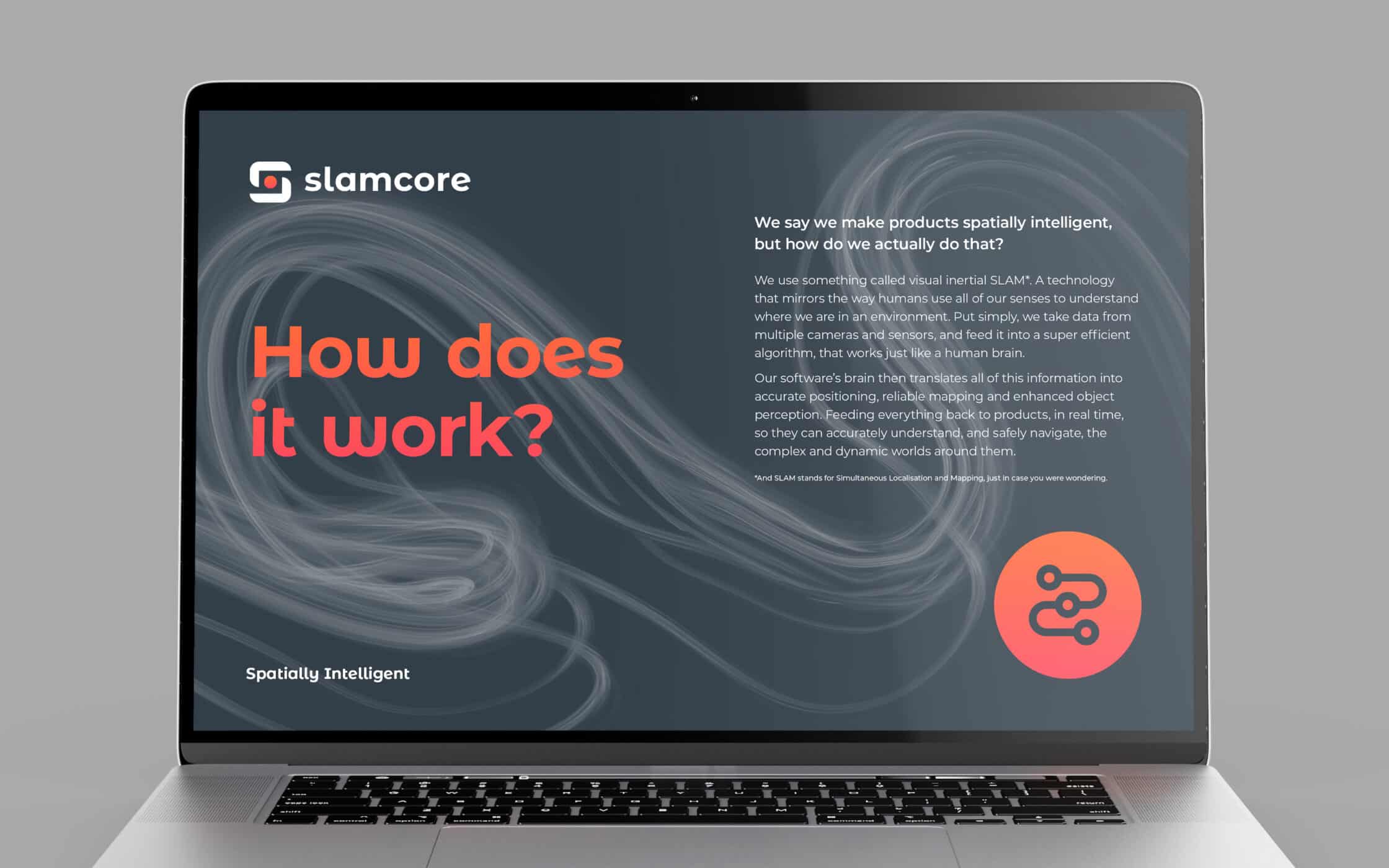 Outcome
Slamcore operates in a growing market for autonomous robots, products, and the Metaverse. As a company, it strives to provide accurate and robust visual SLAM commercially. Originally spun out of Imperial College, Slamcore needed to reflect its growth and maturity and remain relevant to new target audiences and industries.
Following our initial discovery sessions, we focused on the brand strategy, taking the Slamcore team through our brand sprint process to unearth the business's 'how, what and why'. We explored the brand opportunity and defined a unique and straightforward proposition:' Spatially Intelligent'.
Our input led to a new tone of voice and personality, identifying who Slamcore is – a trusted expert. Early on, we recognised that the company would require a human focus in a world of robotics and automation. We developed the messaging into a brand narrative, running across its verticals. The new tone is positive, human and, importantly, jargon-free.
With the brand's foundation in place, we turned to the visual identity. The logo features a distinctive S-shaped graphic with a graduated circle at its core. It hints at the importance of vision in the company's spacial intelligence, precision, and collaboration in real and virtual environments.
The identity toolkit features a fresh palette of a coral gradient, complemented by a slate grey and a friendly yet distinctive typeface. This combination helps reflect the ambitious yet human aspects of the brand. Reaching multiple audiences, from tech-savvy to new adopters, also meant having a flexible imagery style – from people-based imagery to iconography and illustrated graphics.
Having wrapped up all the principles in a set of brand guidelines, one of the first significant rollouts for the brand was the Slamcore website. Our team developed a new website that brings the core proposition to life from the very first headline, 'The future of spatial intelligence is here'.
Our UX and UI team worked closely with Slamcore to develop the messaging and front-end design, ensuring that core audiences were served with correct information and a clear call to action. The site blends video, iconography and illustrated graphics together within the new colour palette.
You can view the Slamcore website here.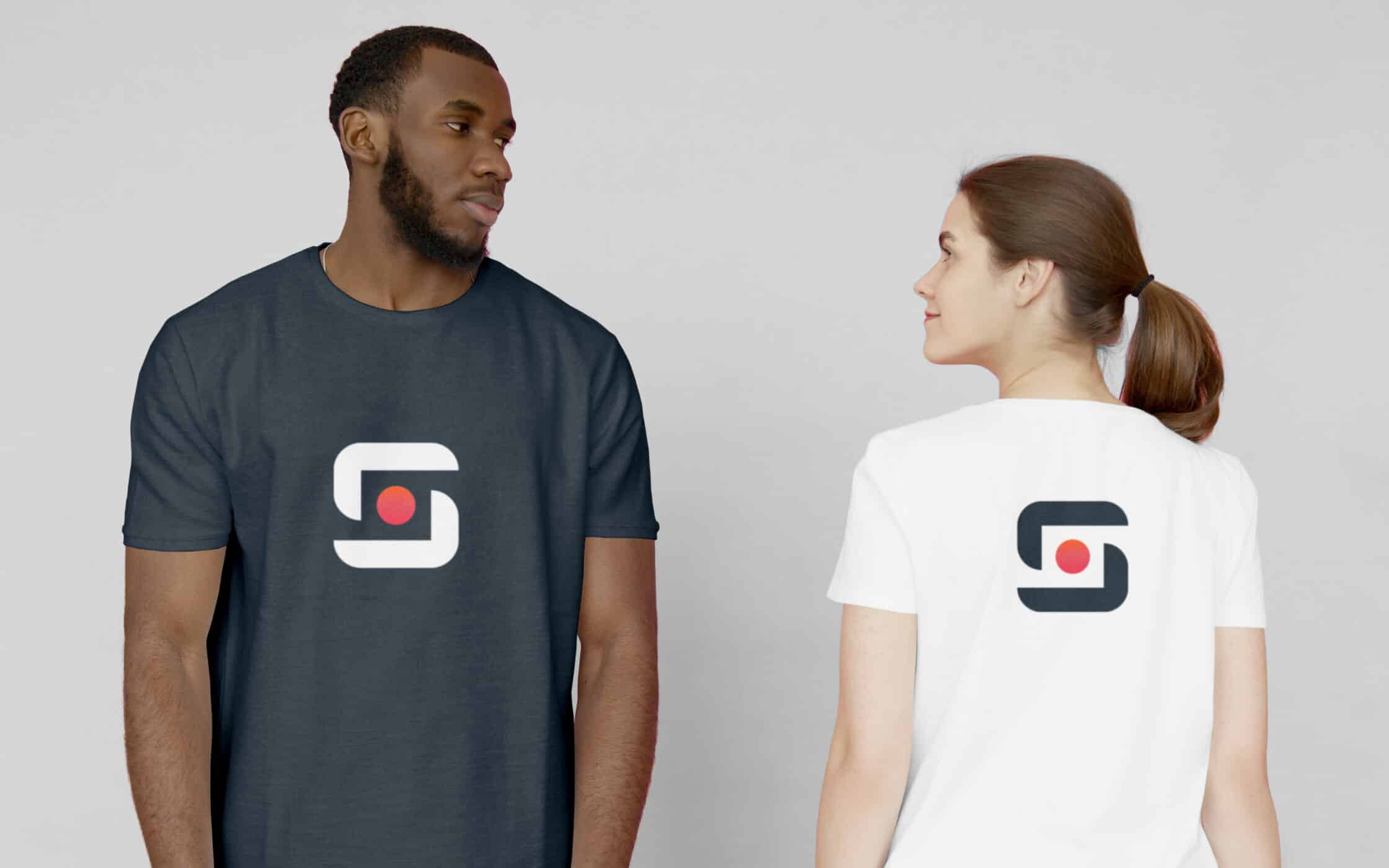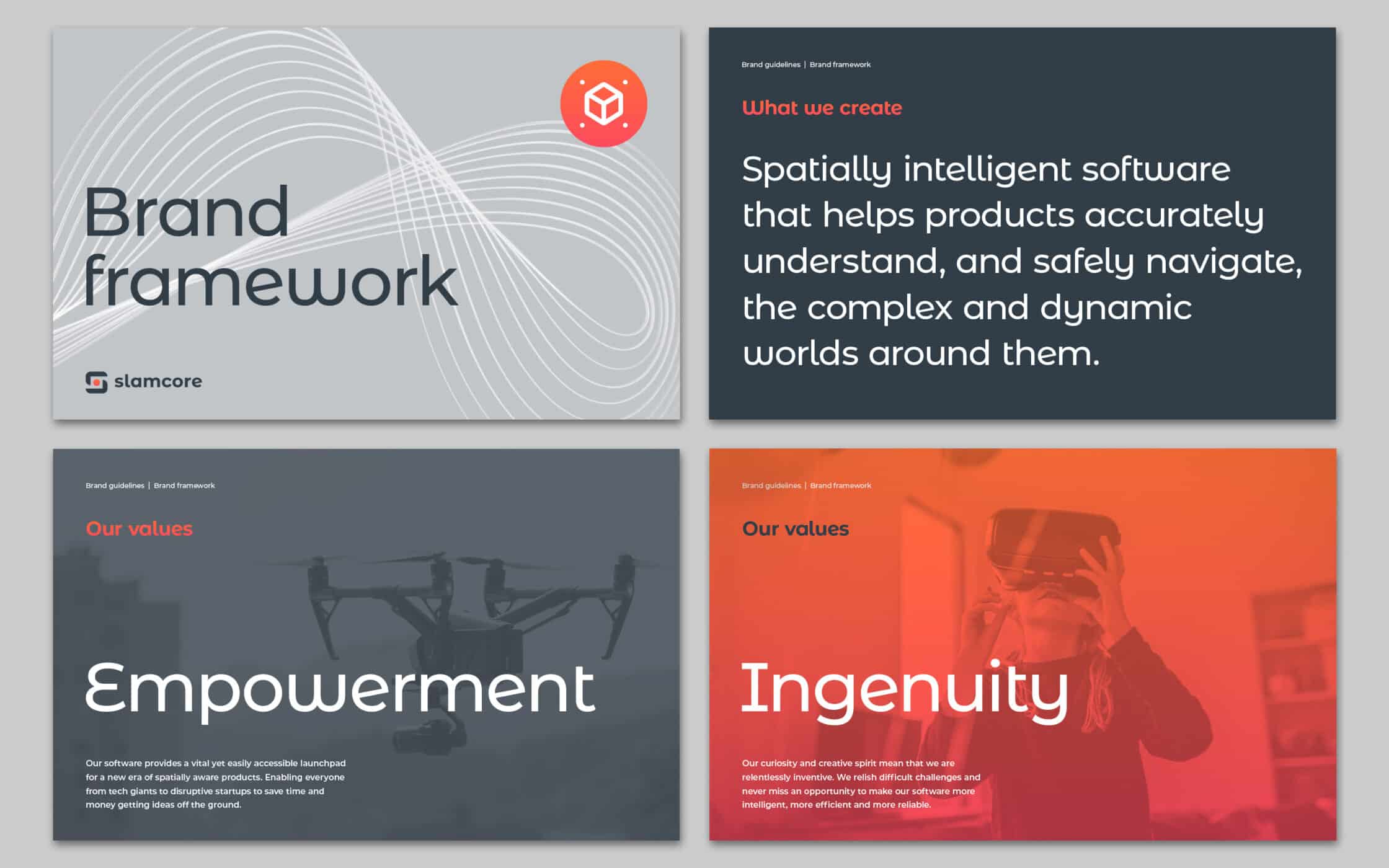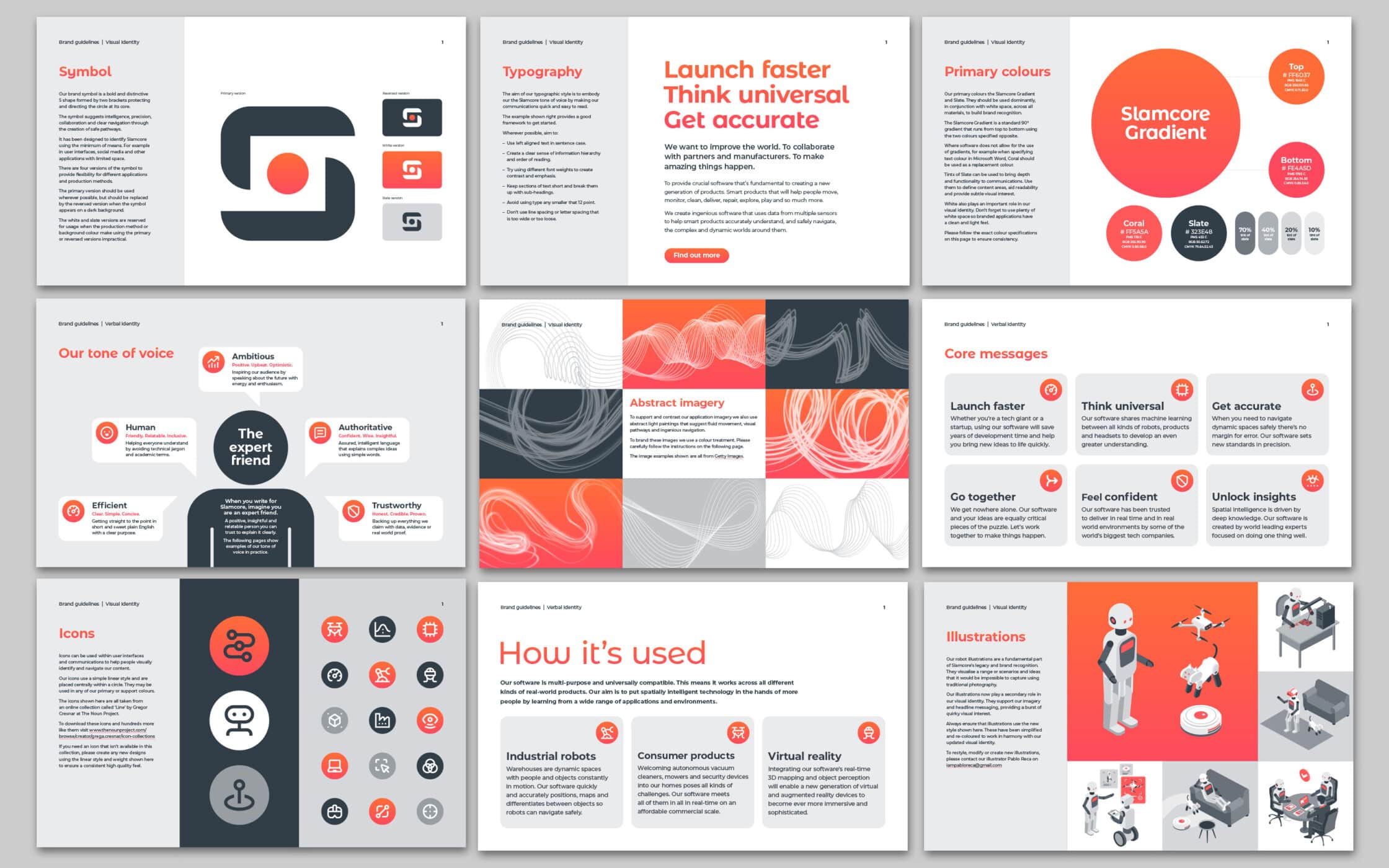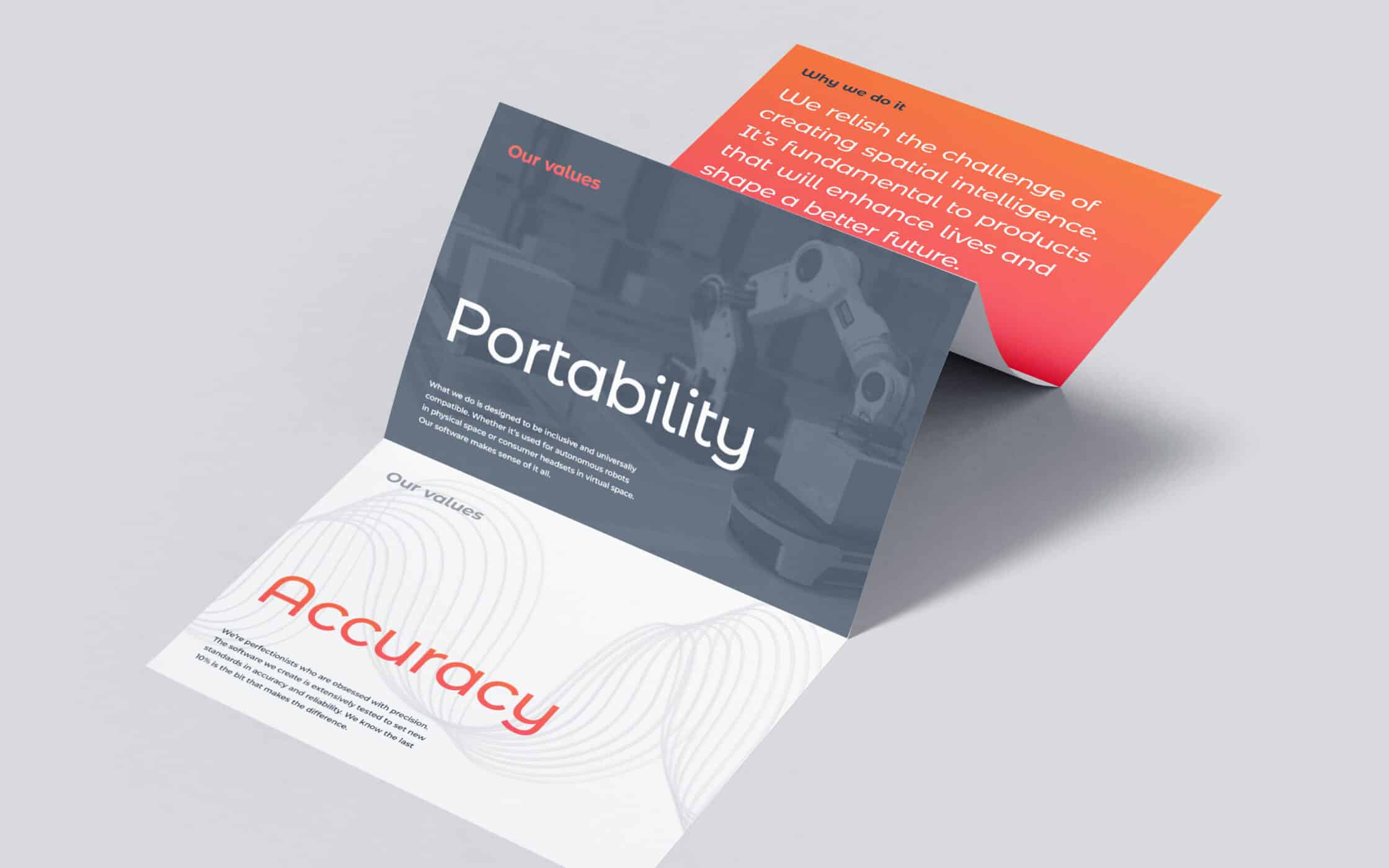 What we did
Brand strategy
Positioning
Tone of voice
Messaging
Logo-mark creation
Visual identity
Guidelines
Website design and build
Tell us about you We dig deep to discover tangible benefits at your brand's heart. We then use insights and ideas to build your brand and shape your reputation. But we always start with a simple question: what do you need?