Overview
Salad Money was launched as an antidote to toxic, payday loans. With a mission to be a fair and responsible lender, Salad provides small, affordable loans to meet people's urgent and unexpected needs. It also delivers support for people who need it most and aren't always accepted for mainstream credit.
In addition, Salad has teamed up with financial education specialists, Nudge, to deliver free education to all employers who partner with it. This relevant and timely information is designed to help employees manage their money and avoid getting into debt in the first place.
Salad engaged Fabrik to create a brand strategy and launch this crucial proposition to the market.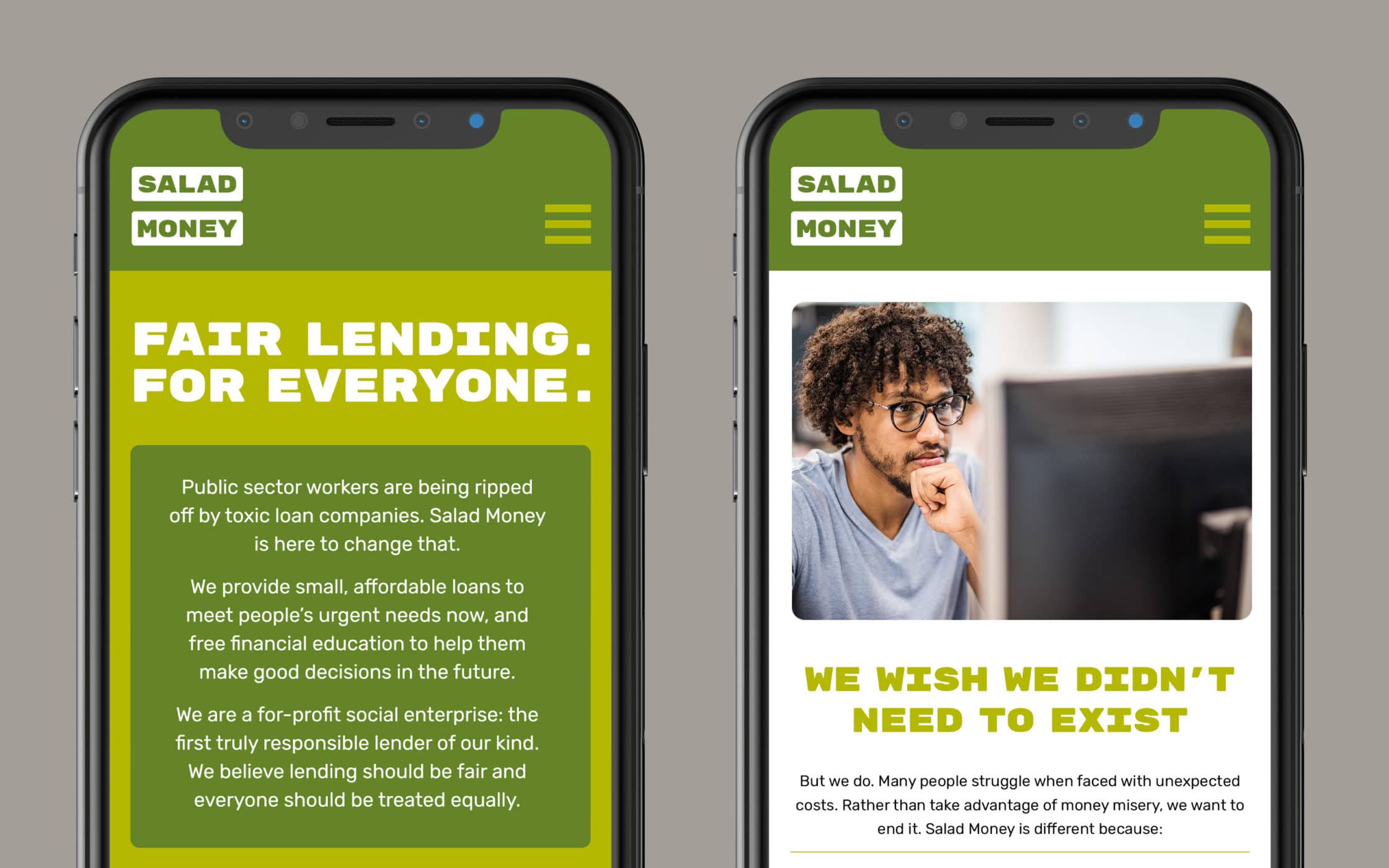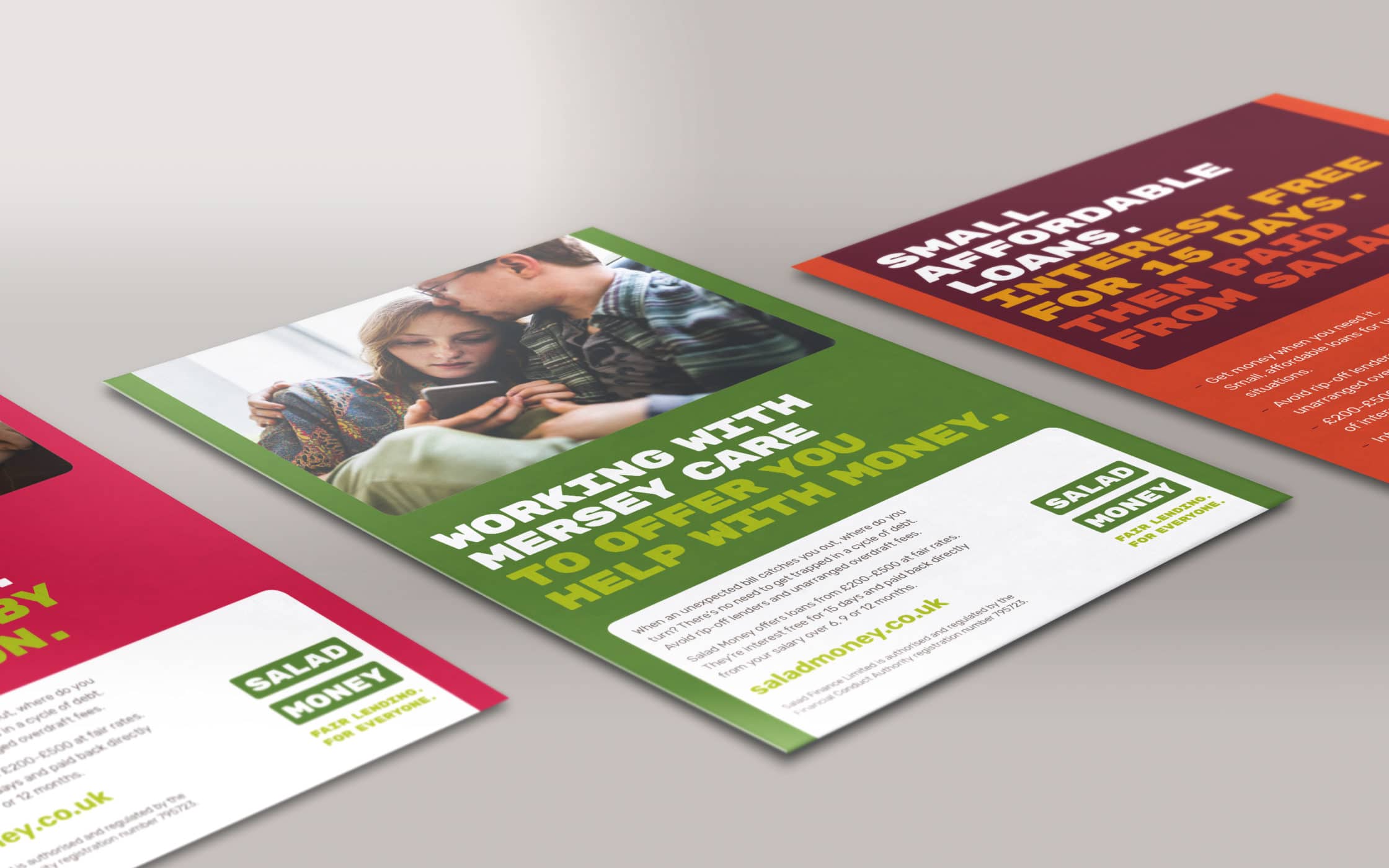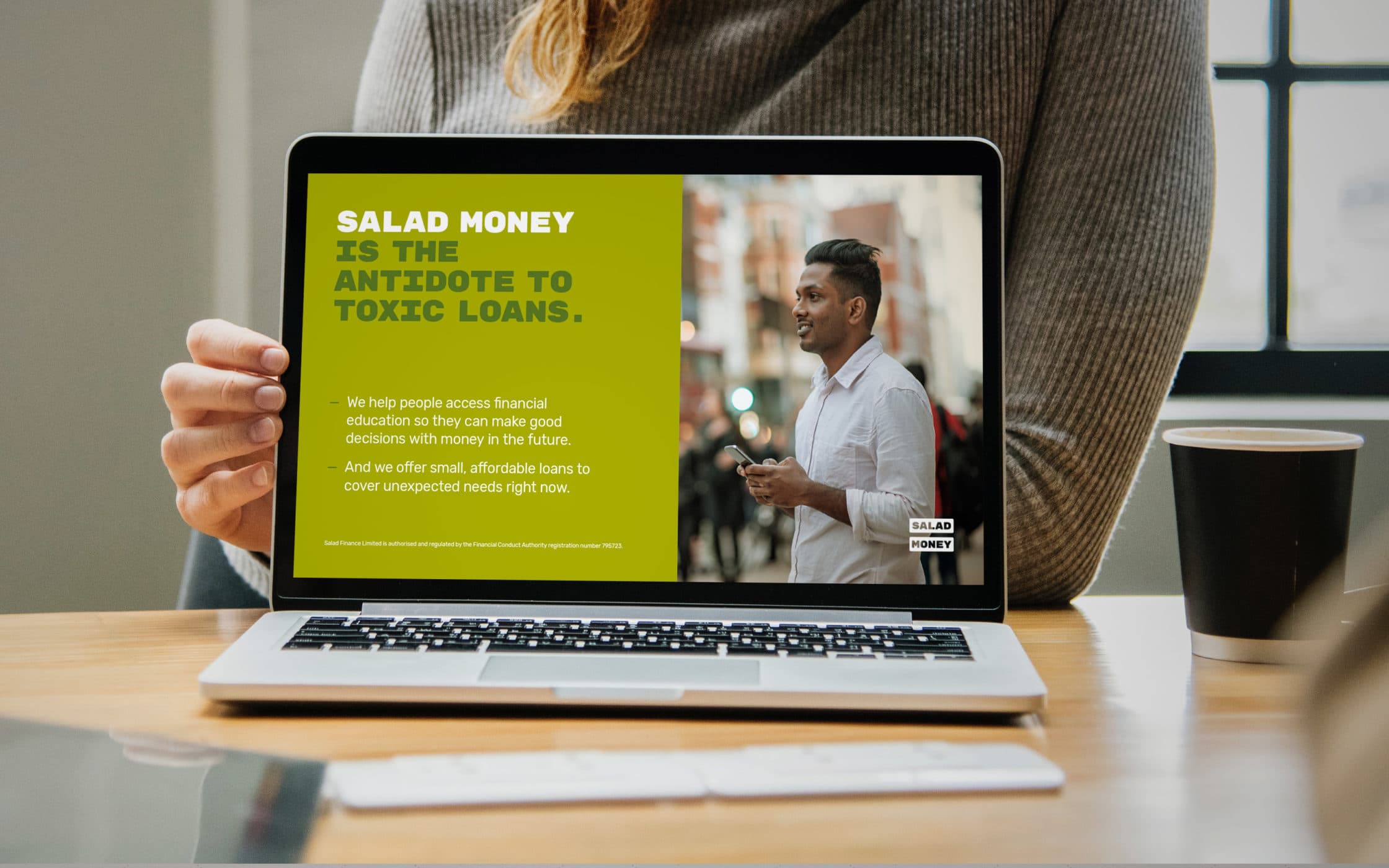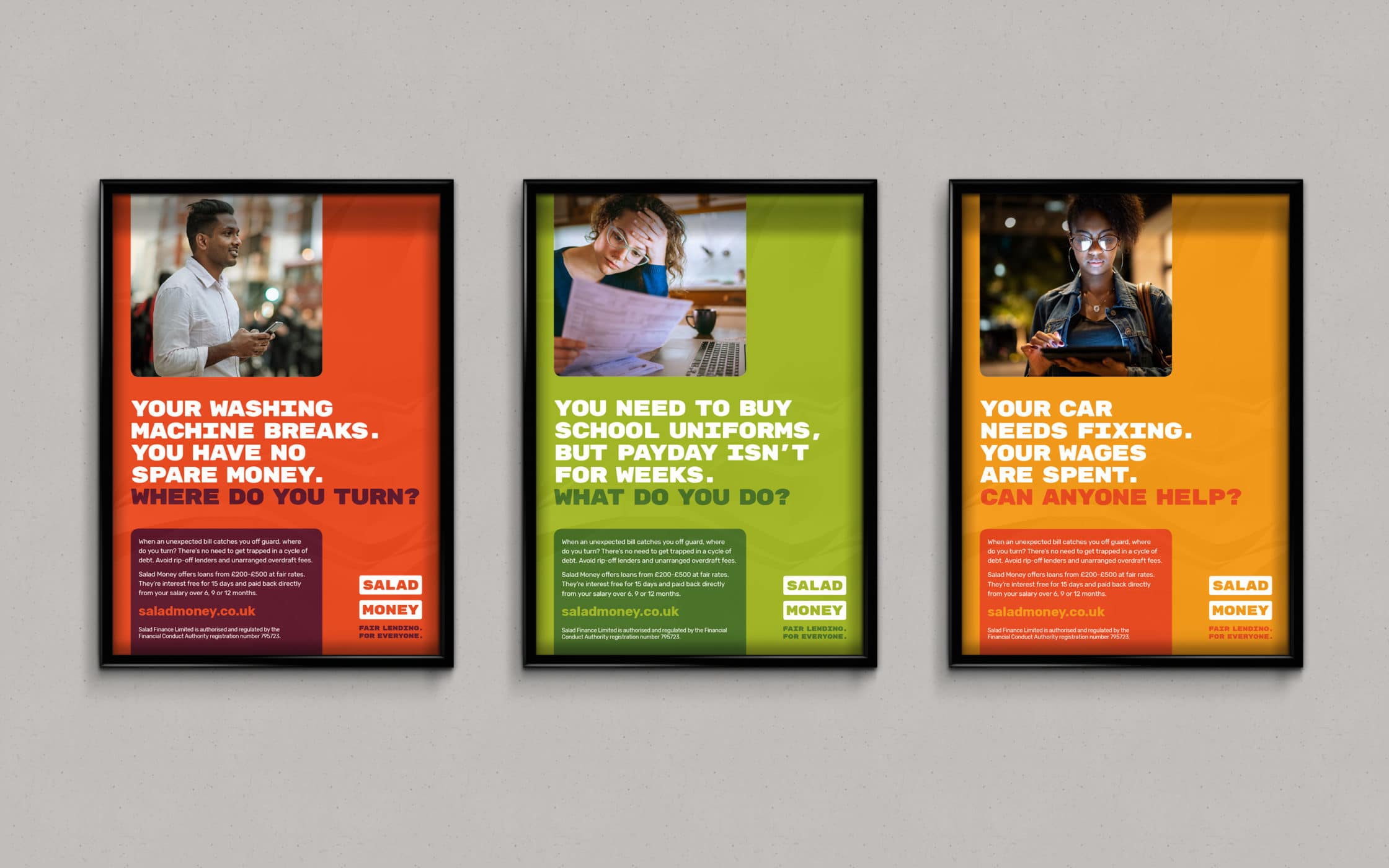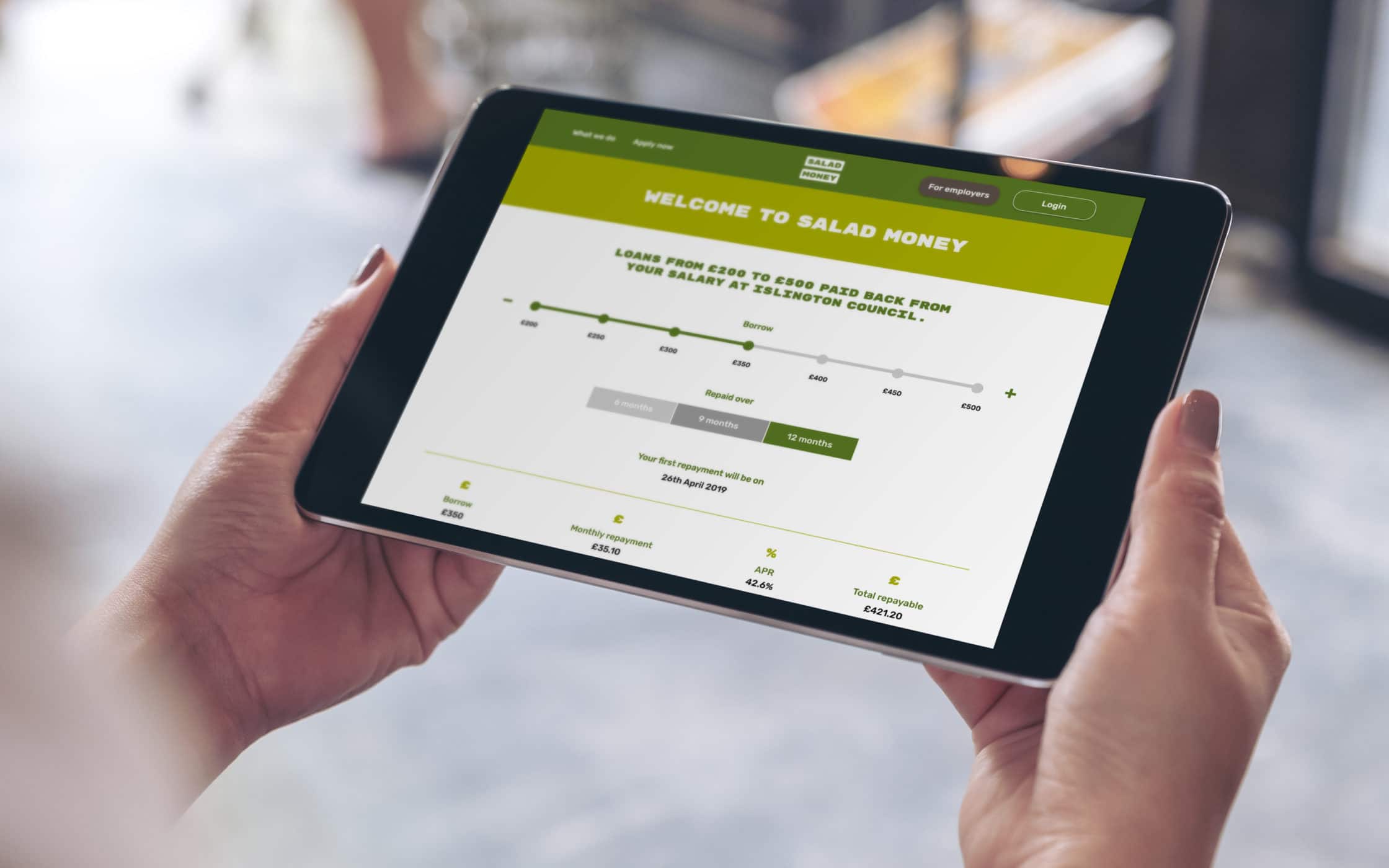 Outcome
During the initial consultation period we liaised with a range of key stakeholders, including the founder, who had already taken on the payday loan industry with the hugely successful DebtHacker campaign. The feedback we gathered unearthed Salads unique proposition as a straight-talking, no-nonsense brand.
Fabrik's team set about defining the core brand strategy, and distilled this down to a single descriptor – 'Fair lending for everyone'. We defined a set of behaviours and values and developed a manifesto setting out a clear articulation of Salad's mission. With the brand framework in place, we discussed naming options and settled on the name Salad Money before developing the logotype.
The visual identity is bold and bright, and balanced with authentic imagery and a warm colour palette. When combined these create a distinctive, eye-catching identity that perfectly captures the spirit of the organisation.
Fabrik was on hand to help with the brand launch, creating everything from the website (saladmoney.co.uk), an explainer video, plus a wide range of collateral for Salad's partner employers to help promote the service.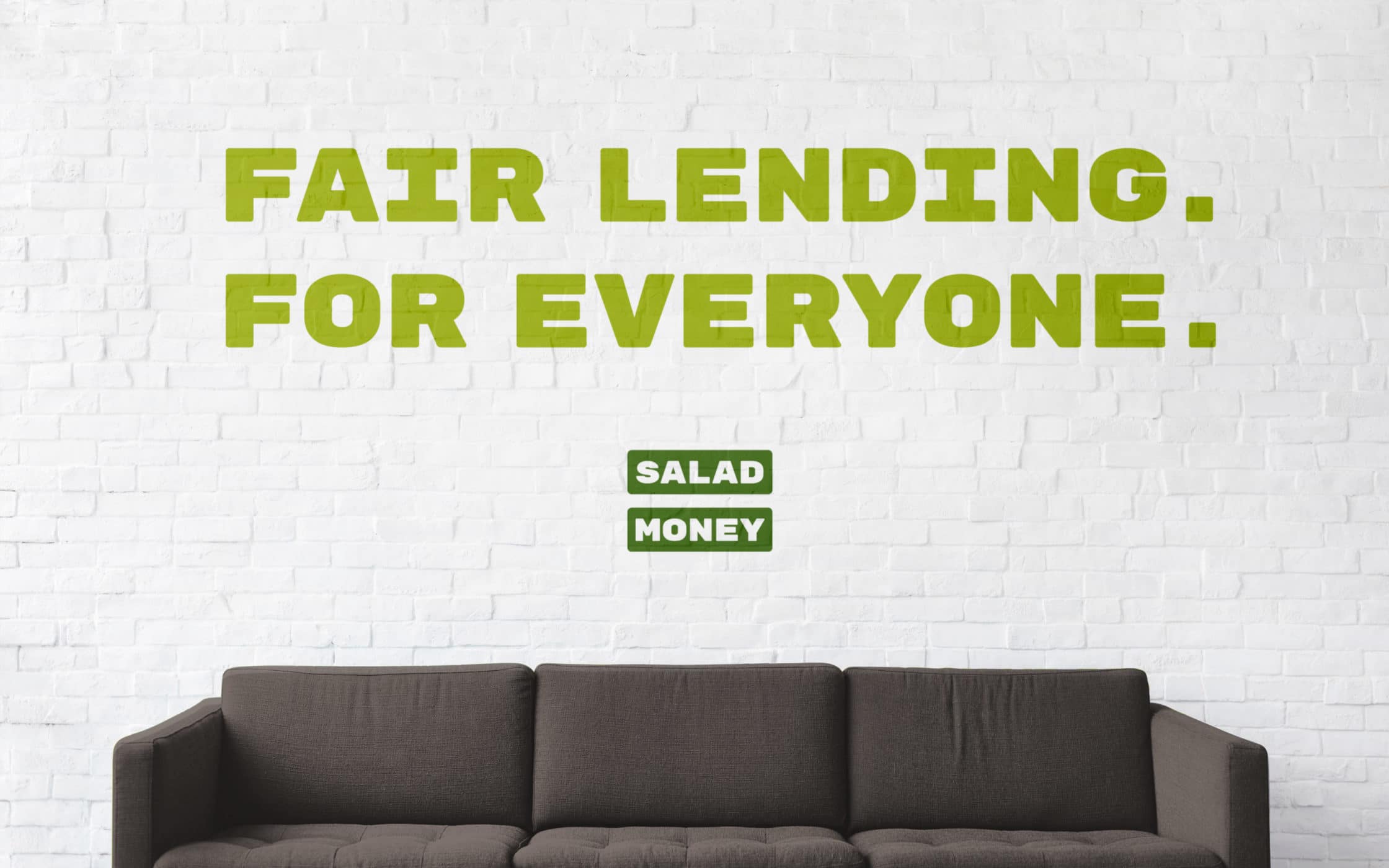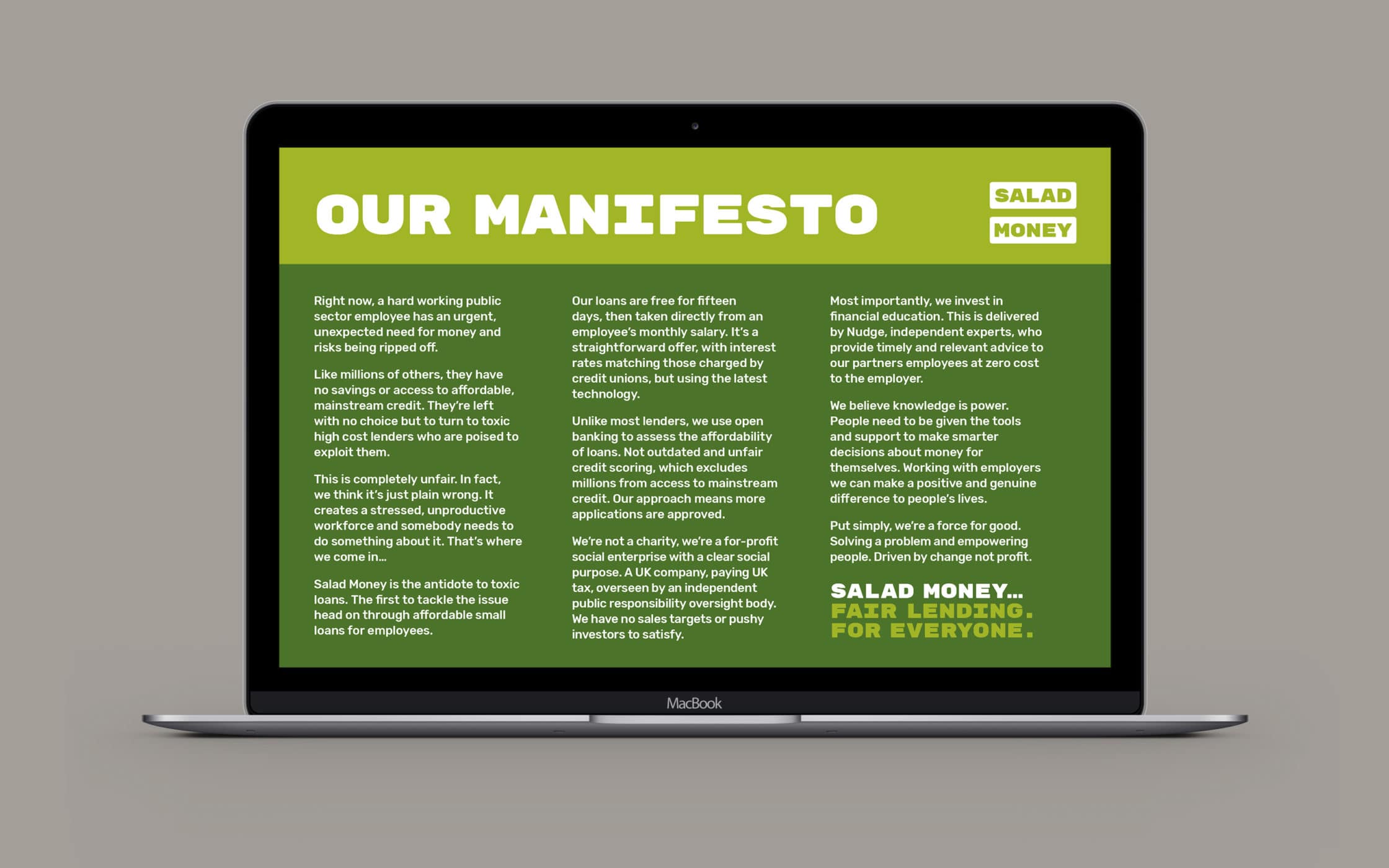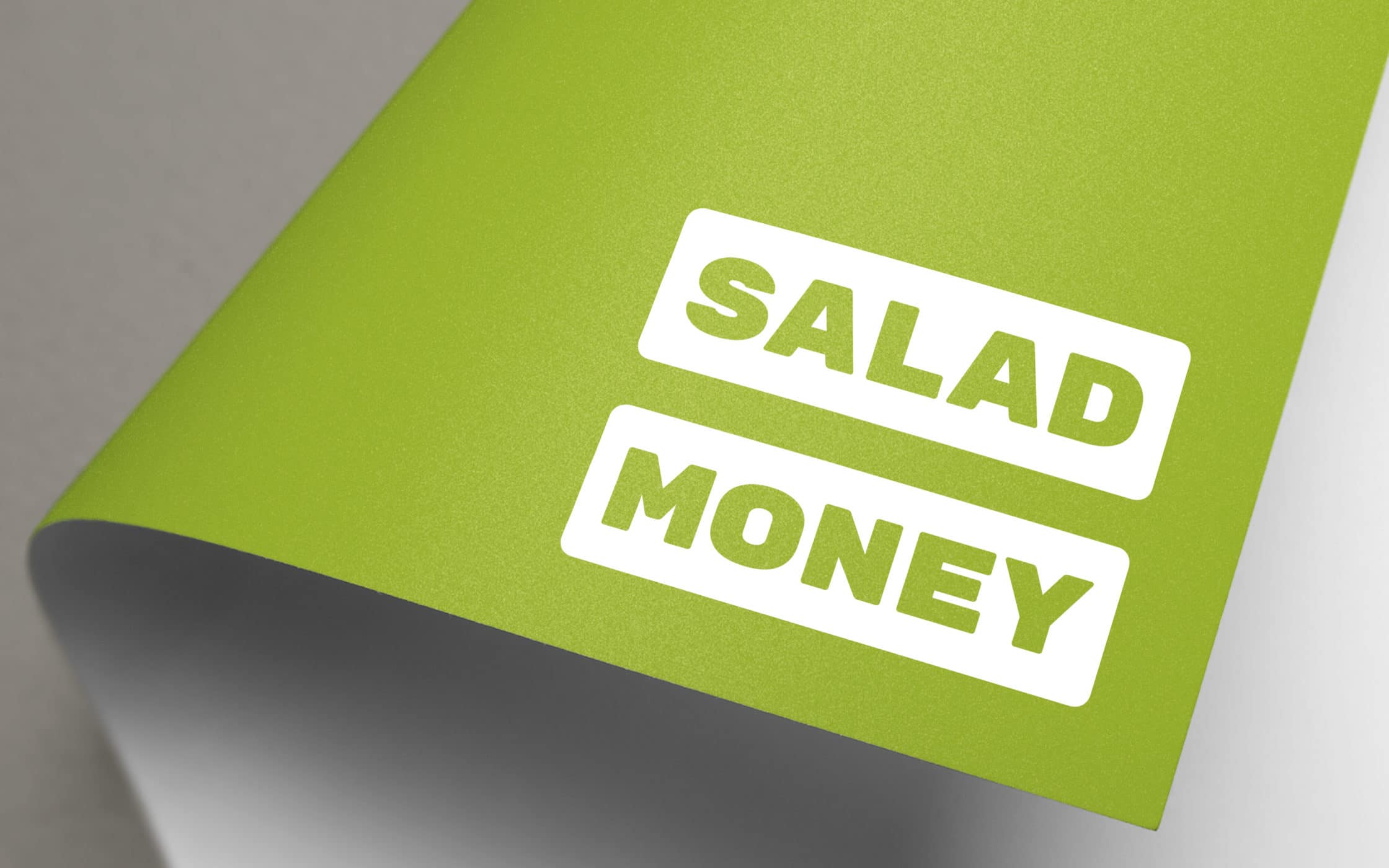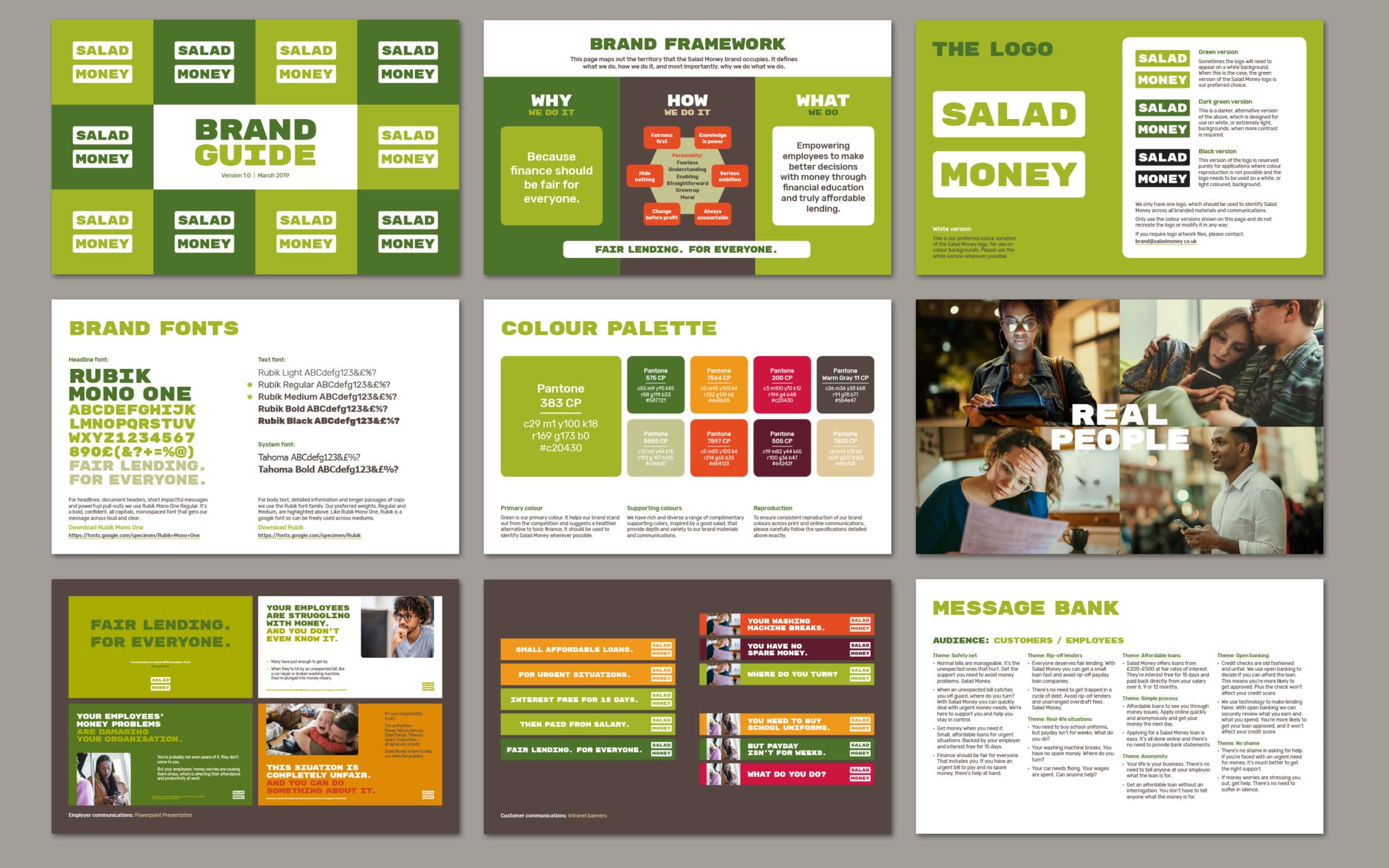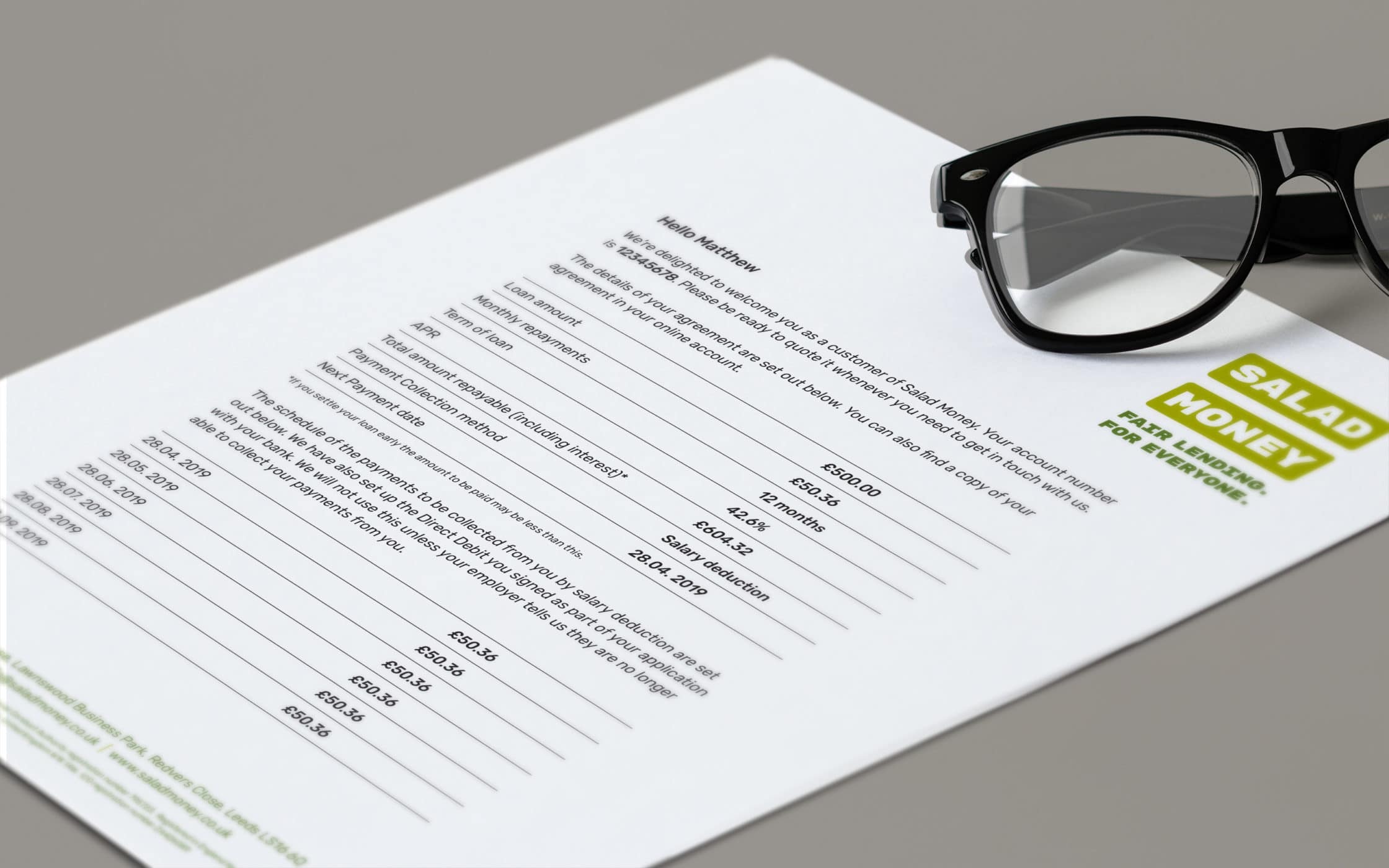 What we did
Brand strategy
Positioning
Tone of voice
Messaging
Logo-mark creation
Visual identity
Website
Video
User guidelines
Launch & roll-out
Tell us about you We dig deep to discover tangible benefits at your brand's heart. We then use insights and ideas to build your brand and shape your reputation. But we always start with a simple question: what do you need?