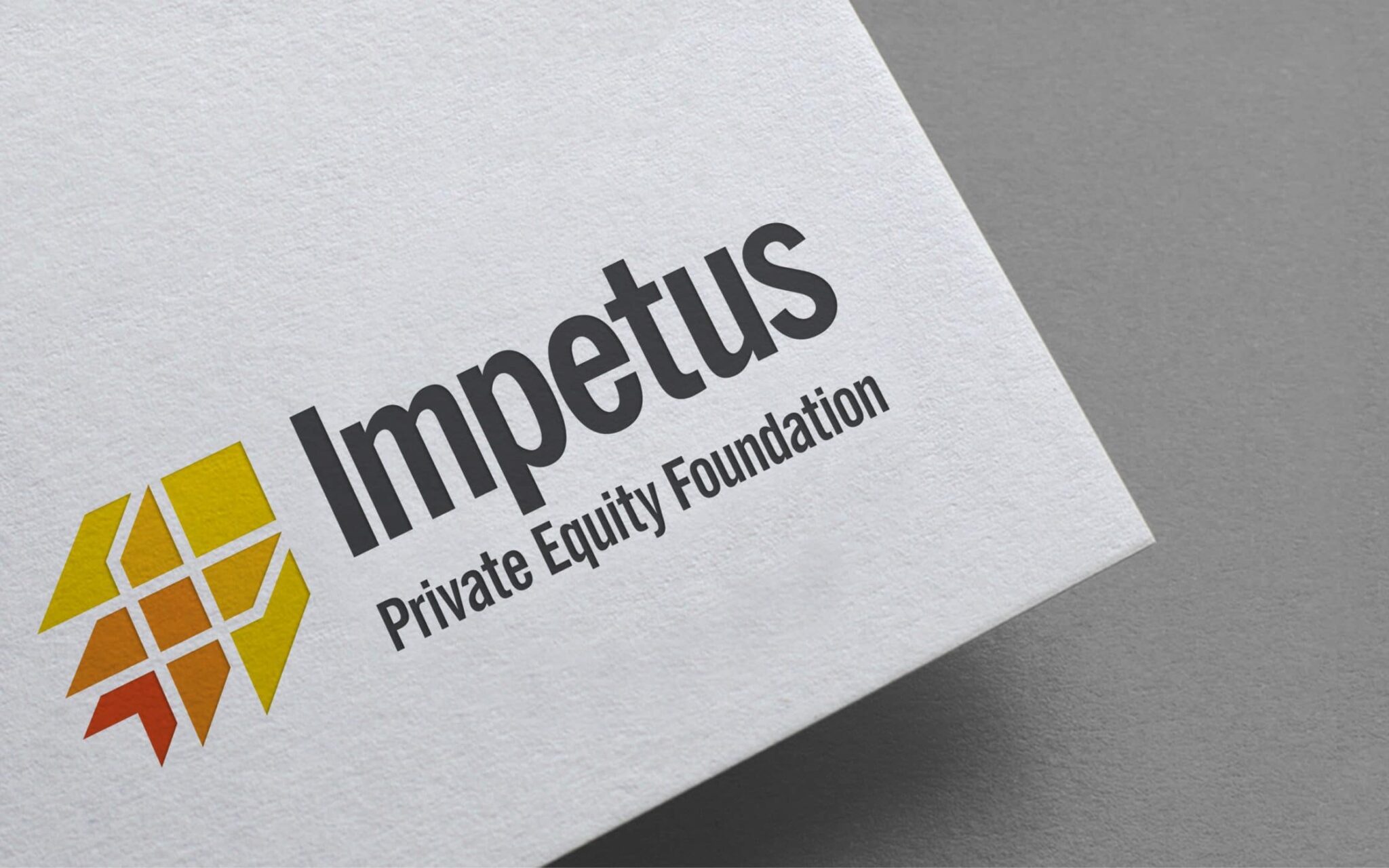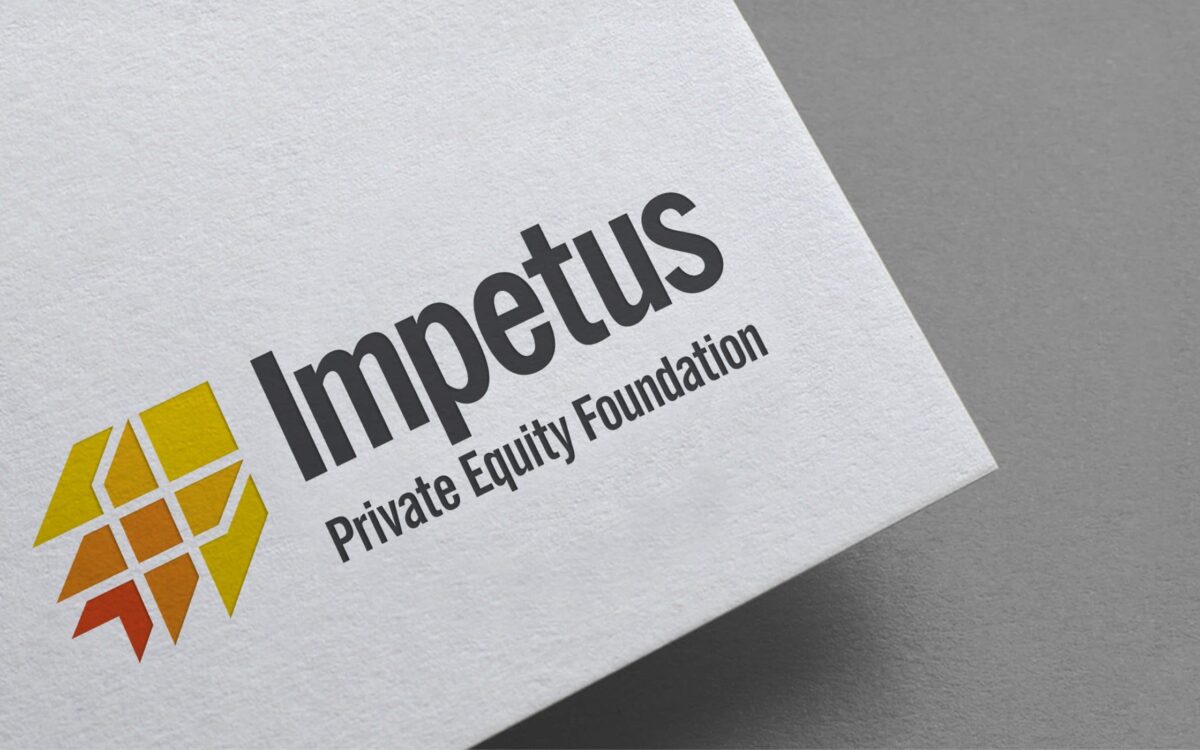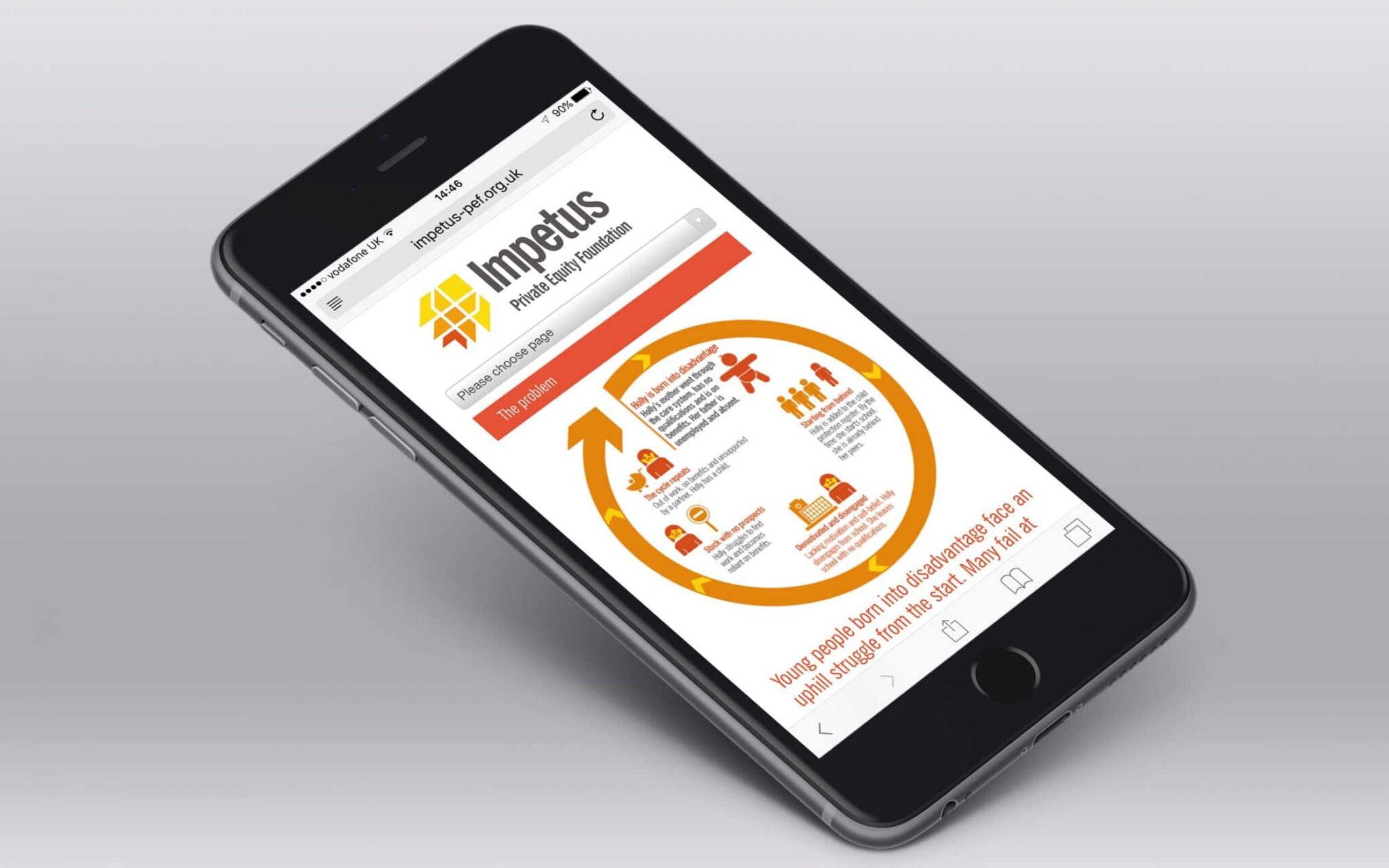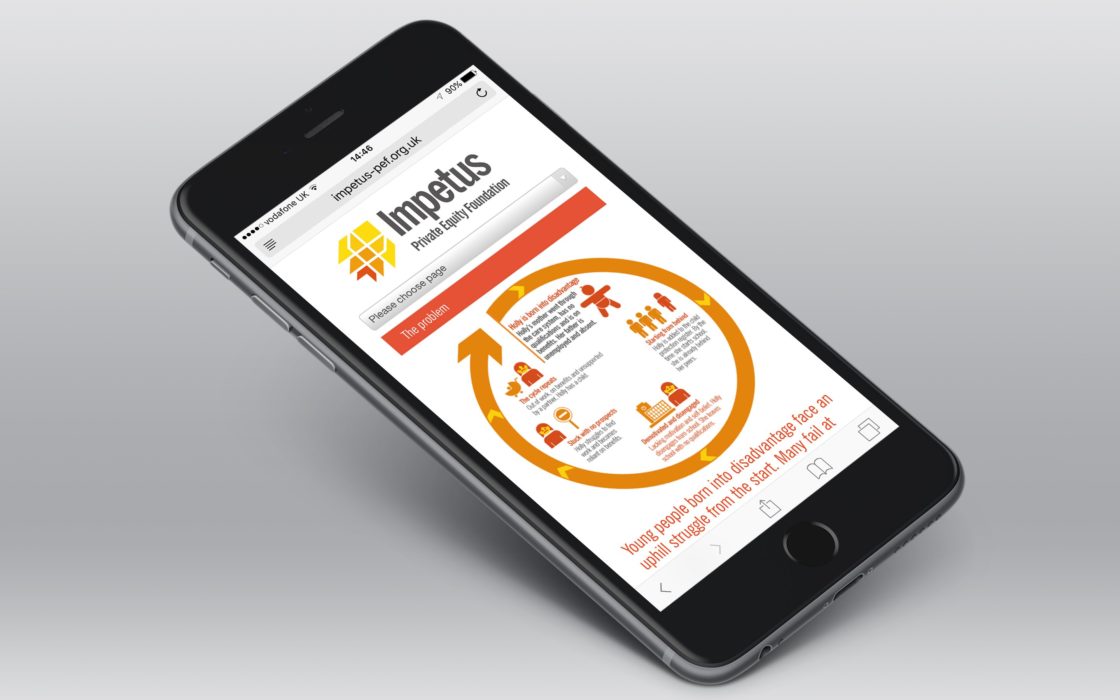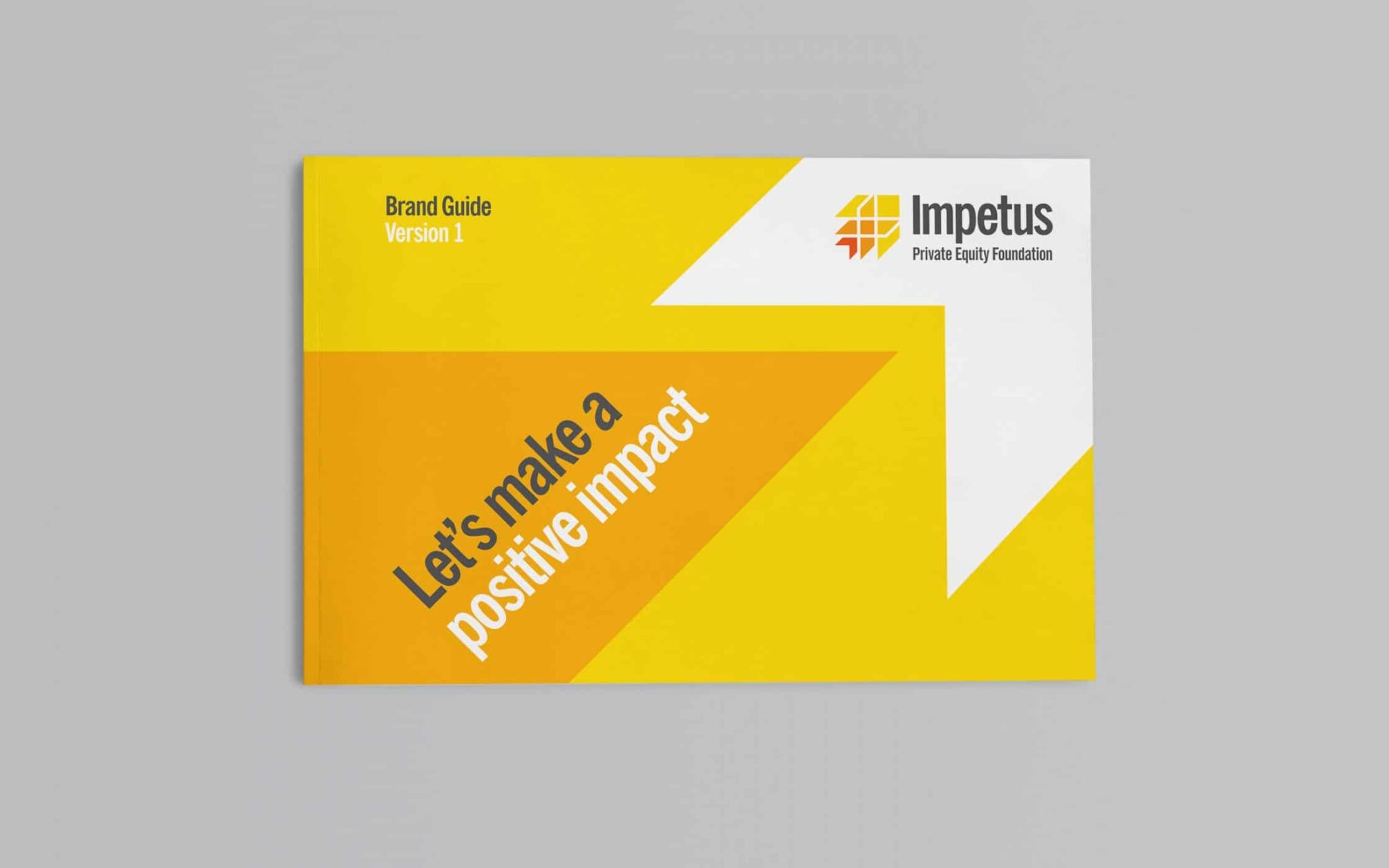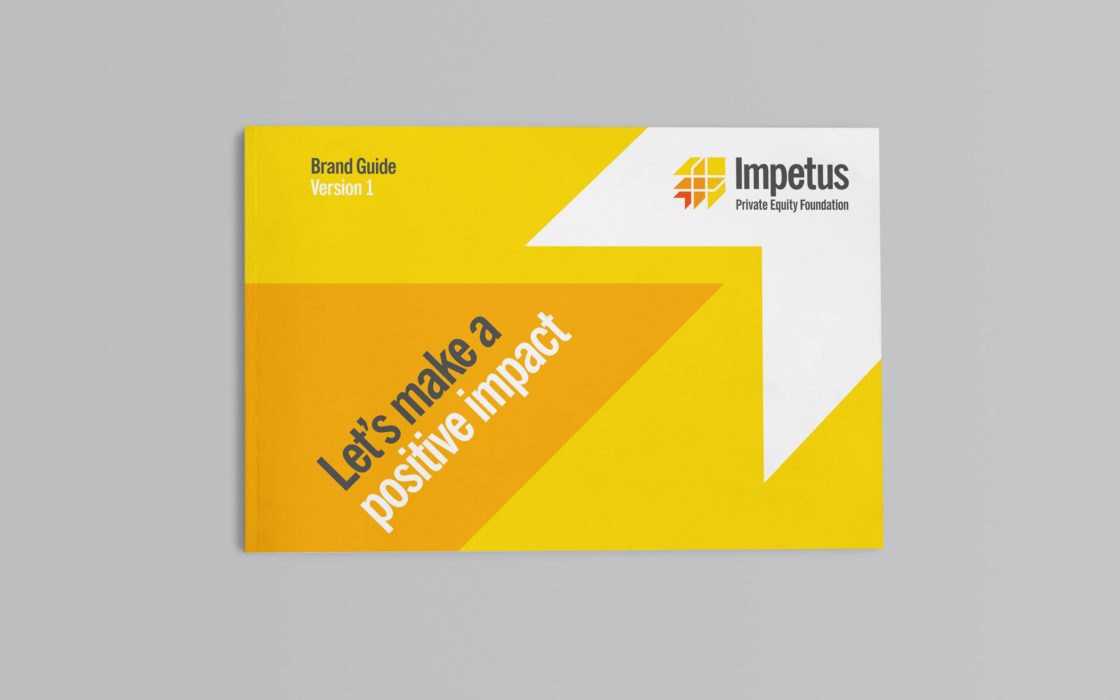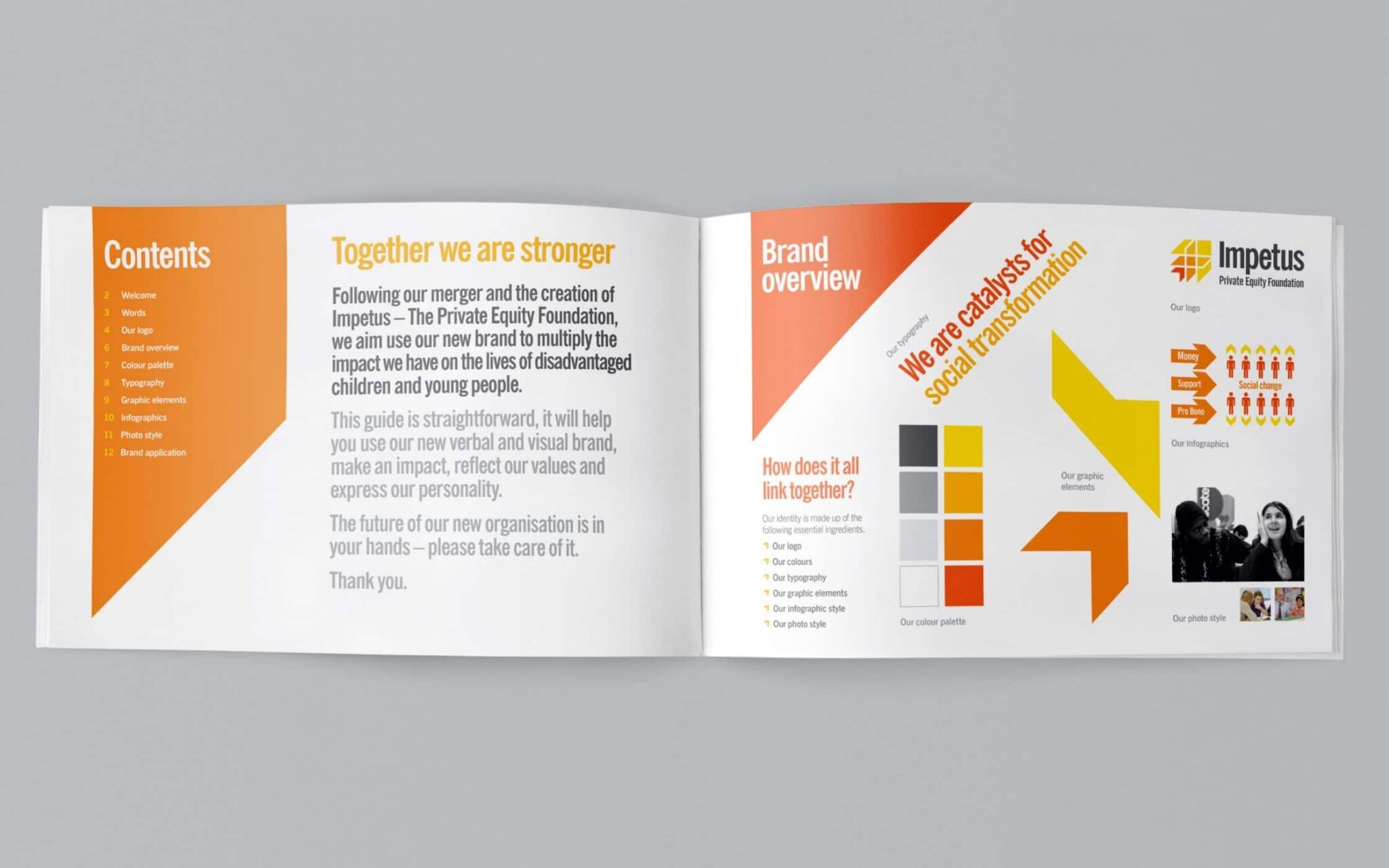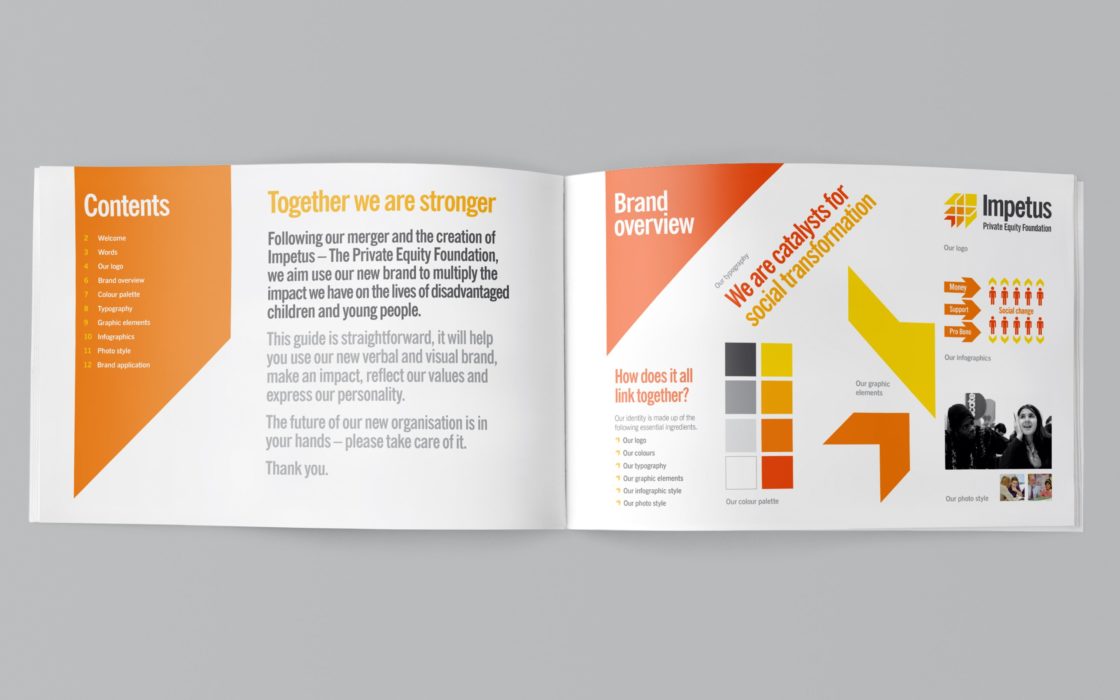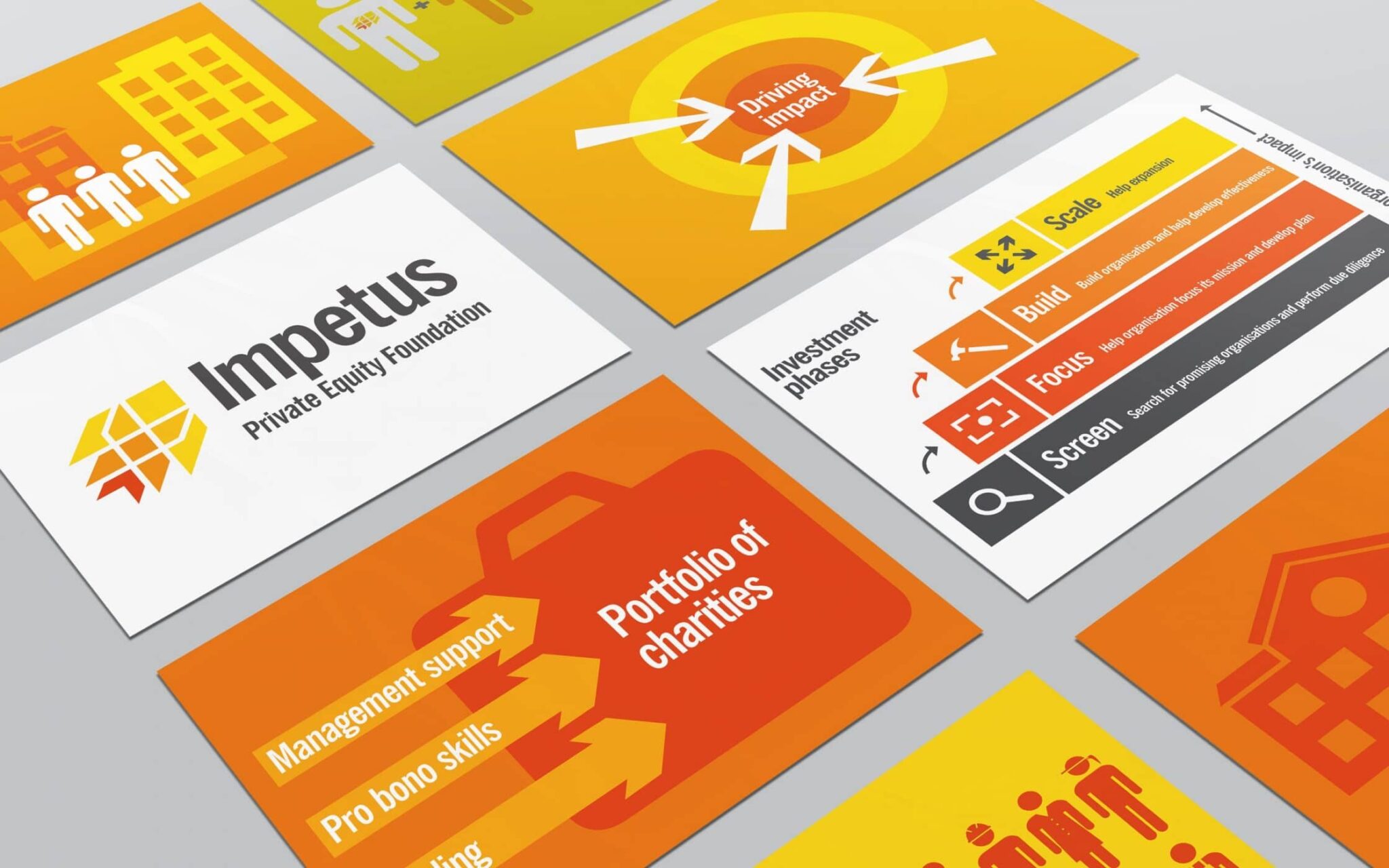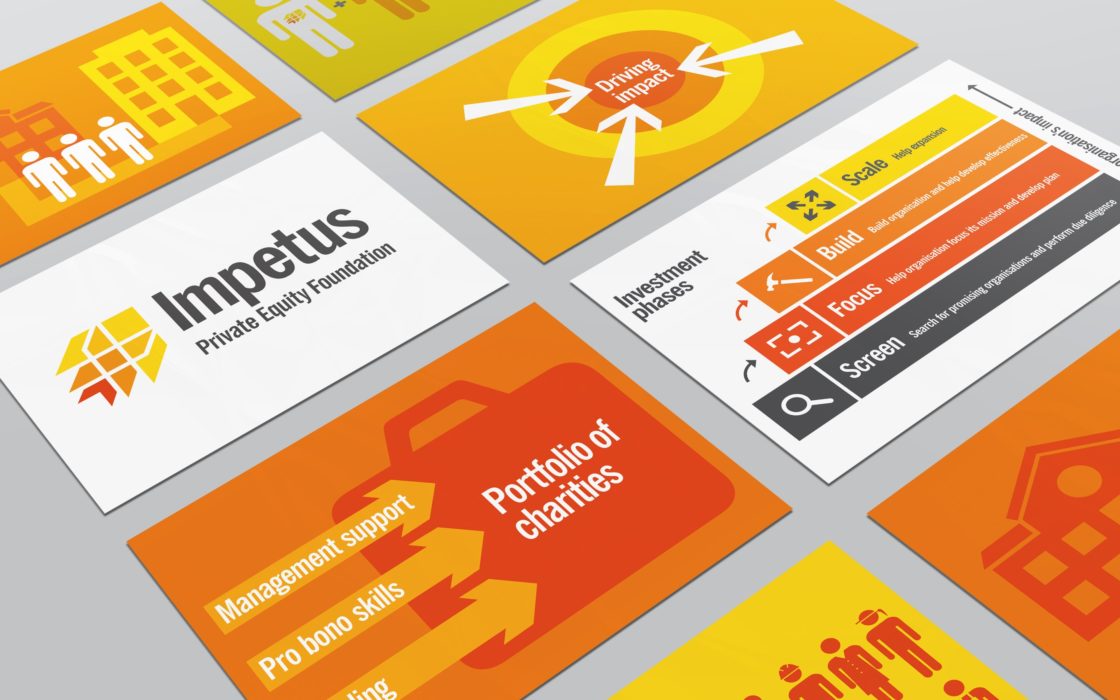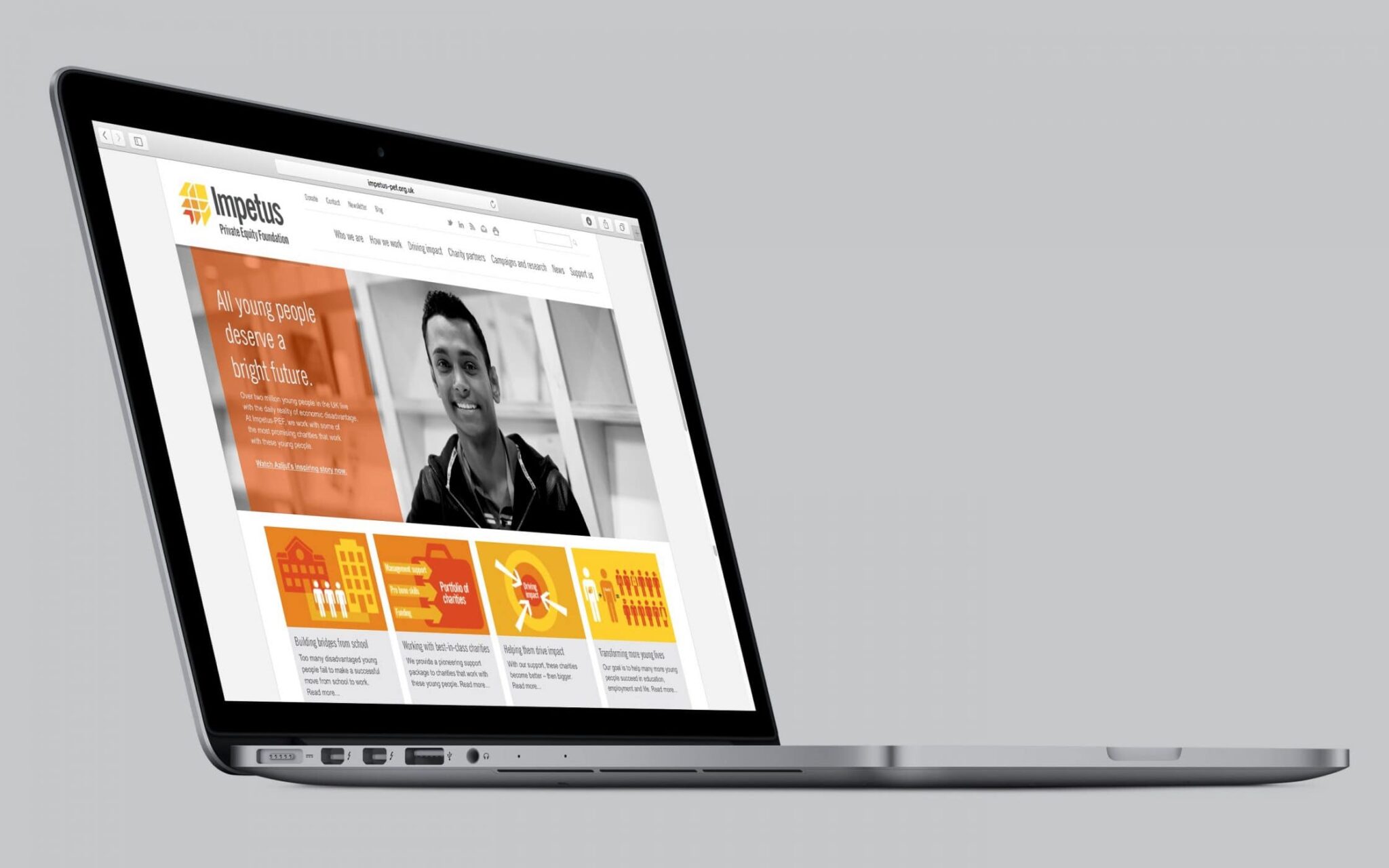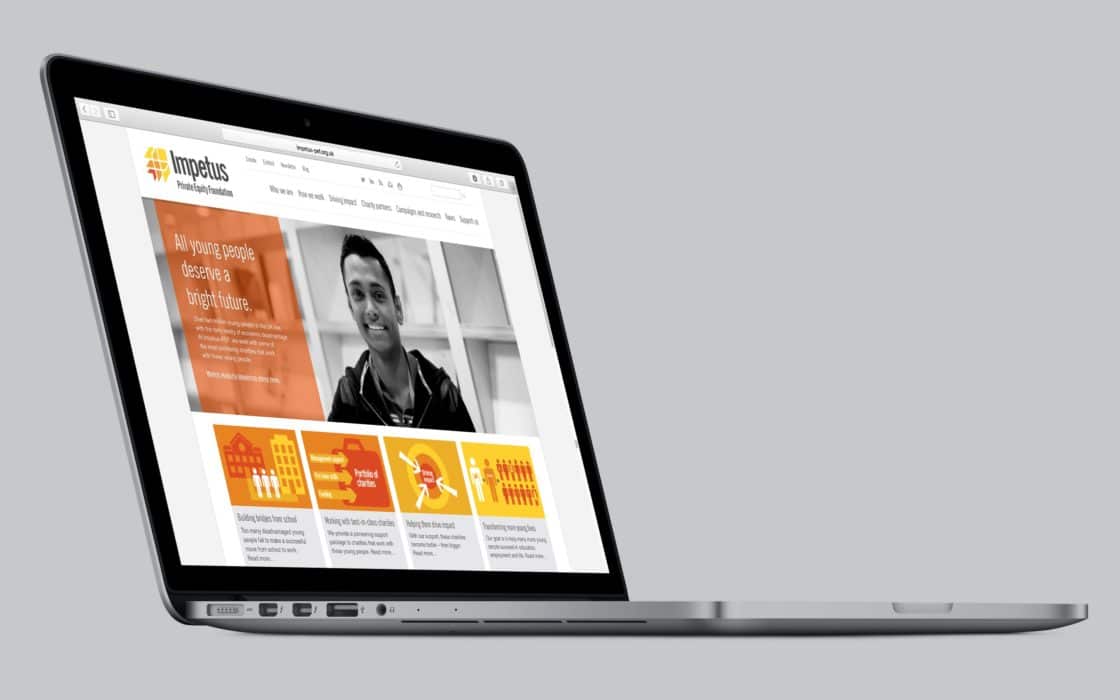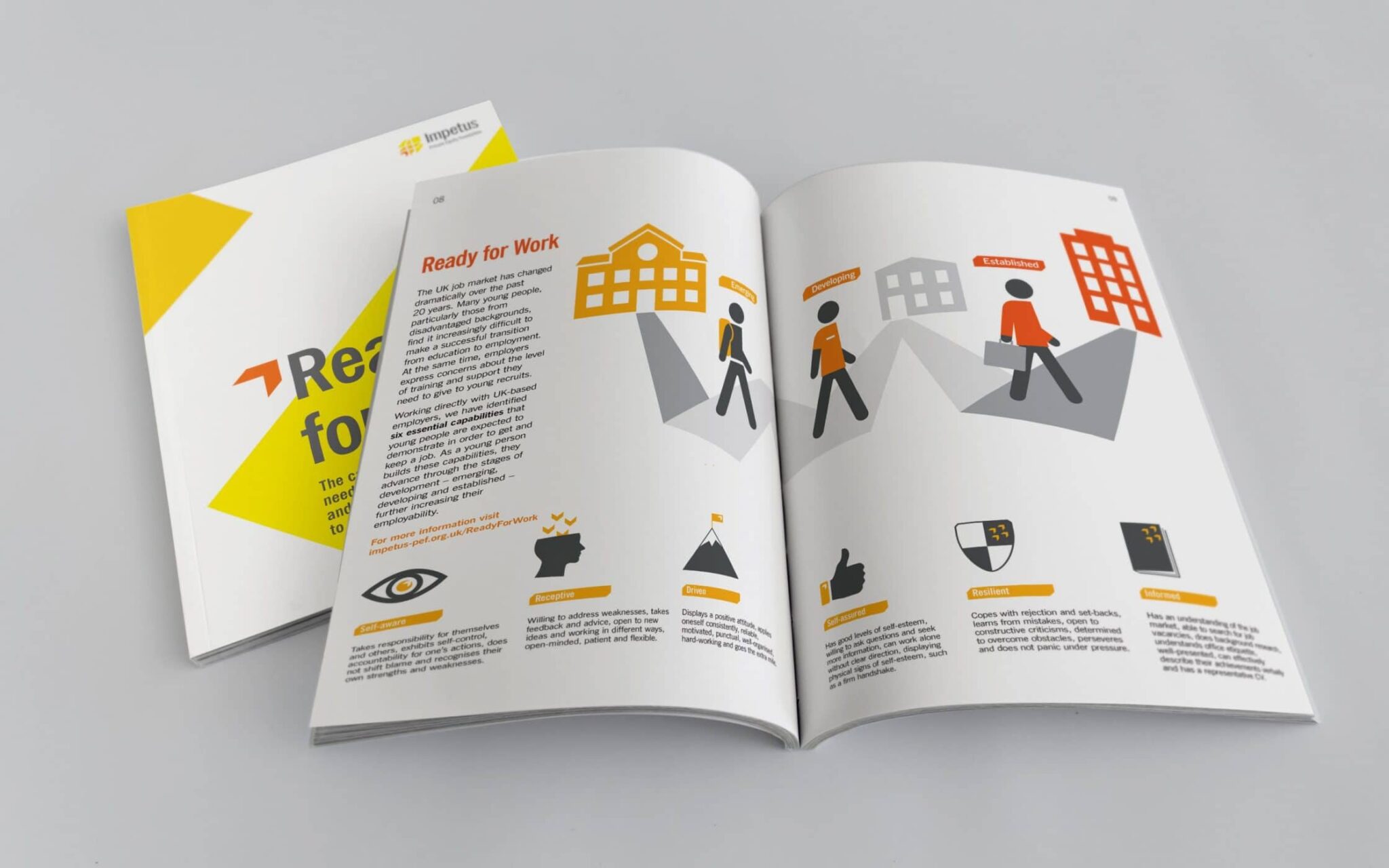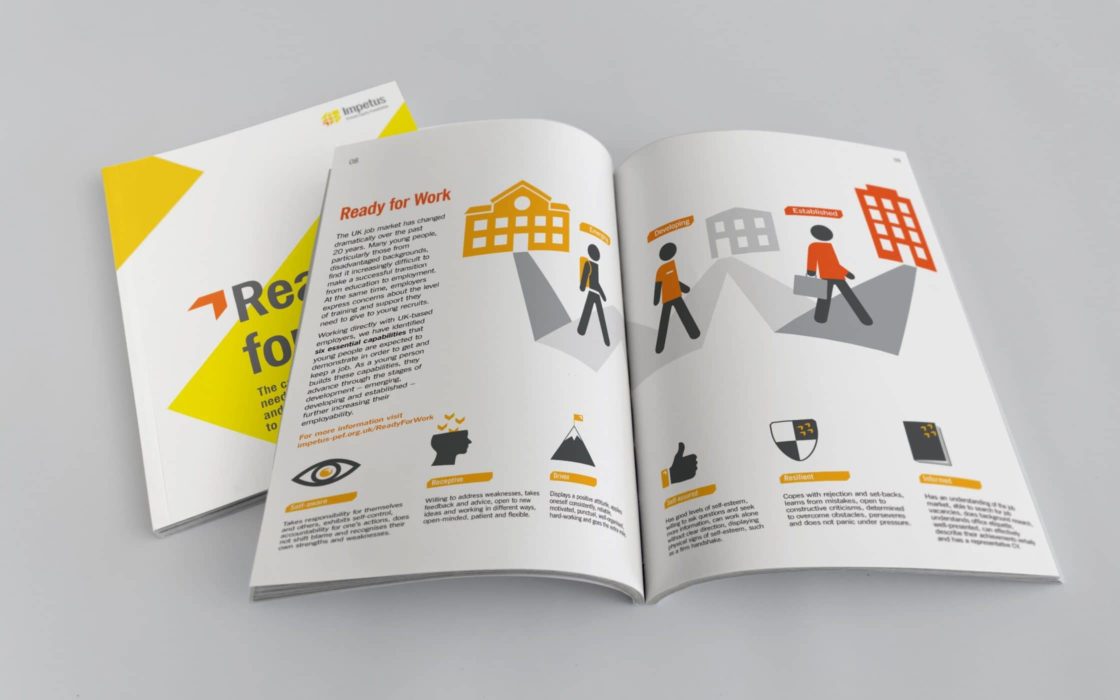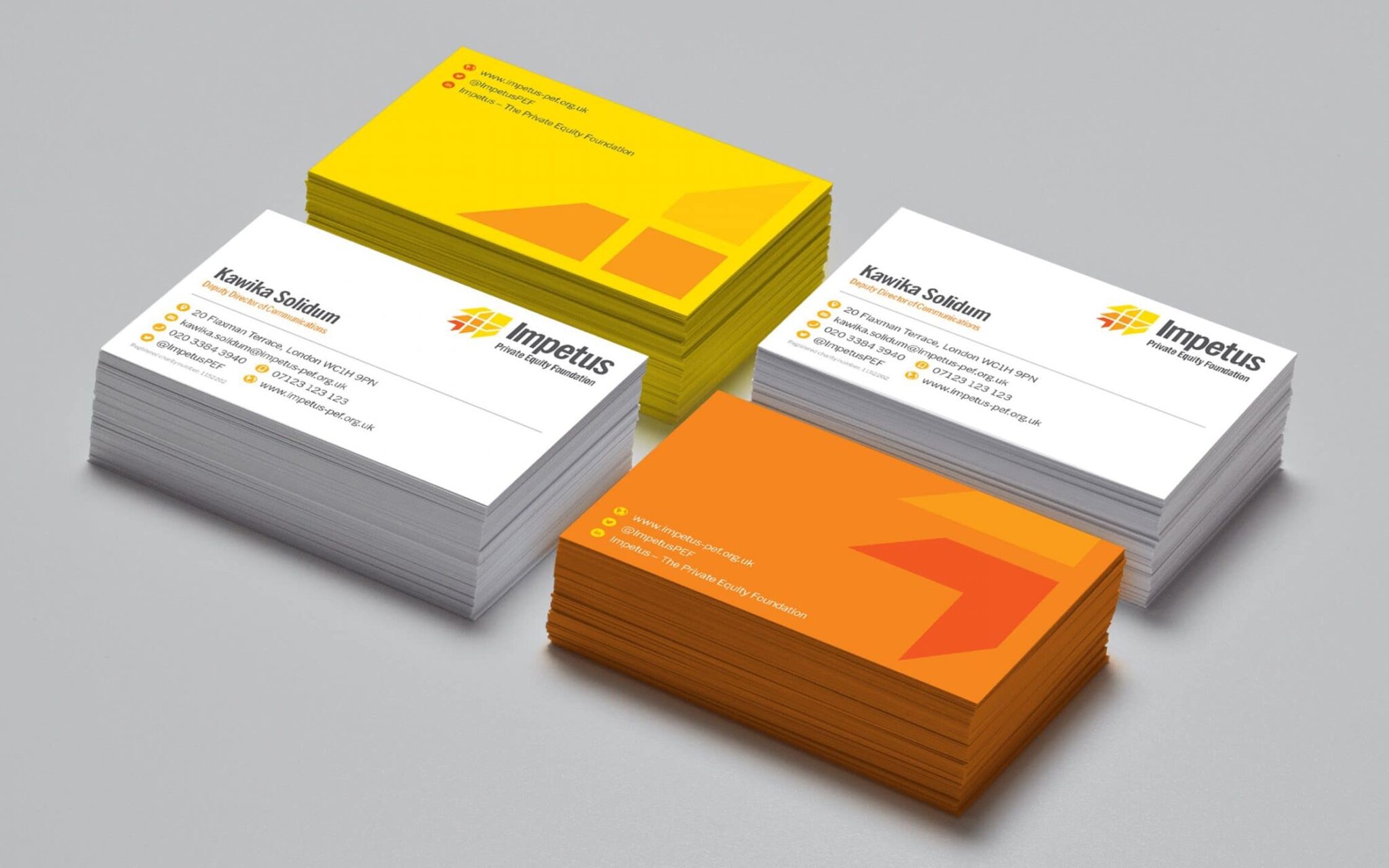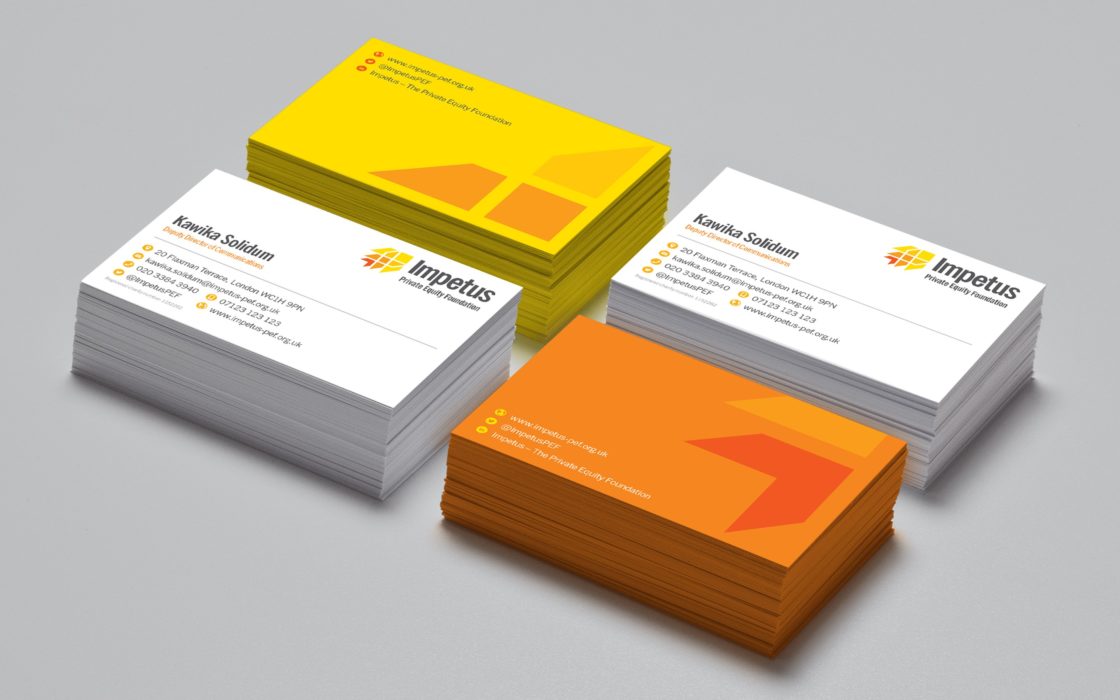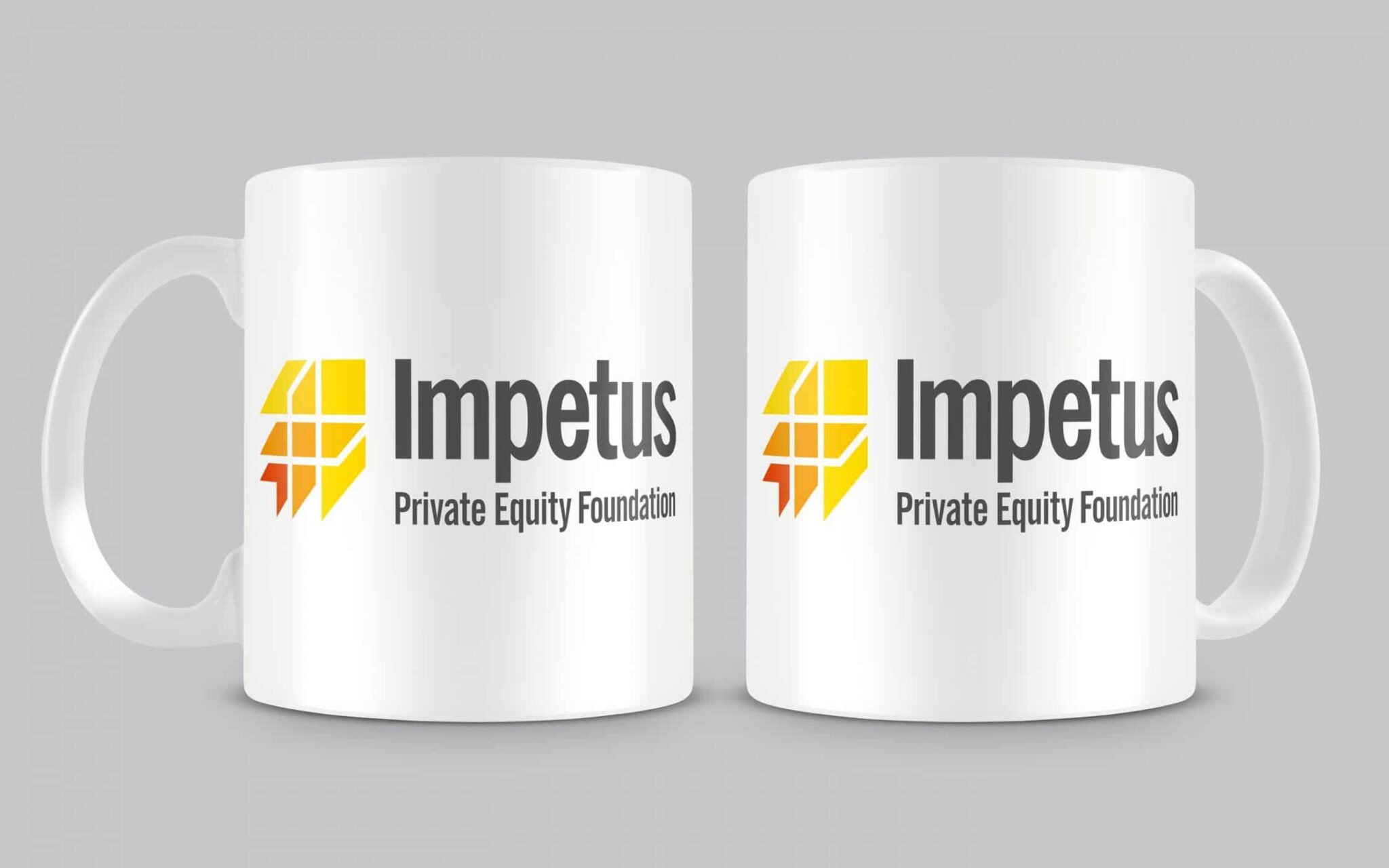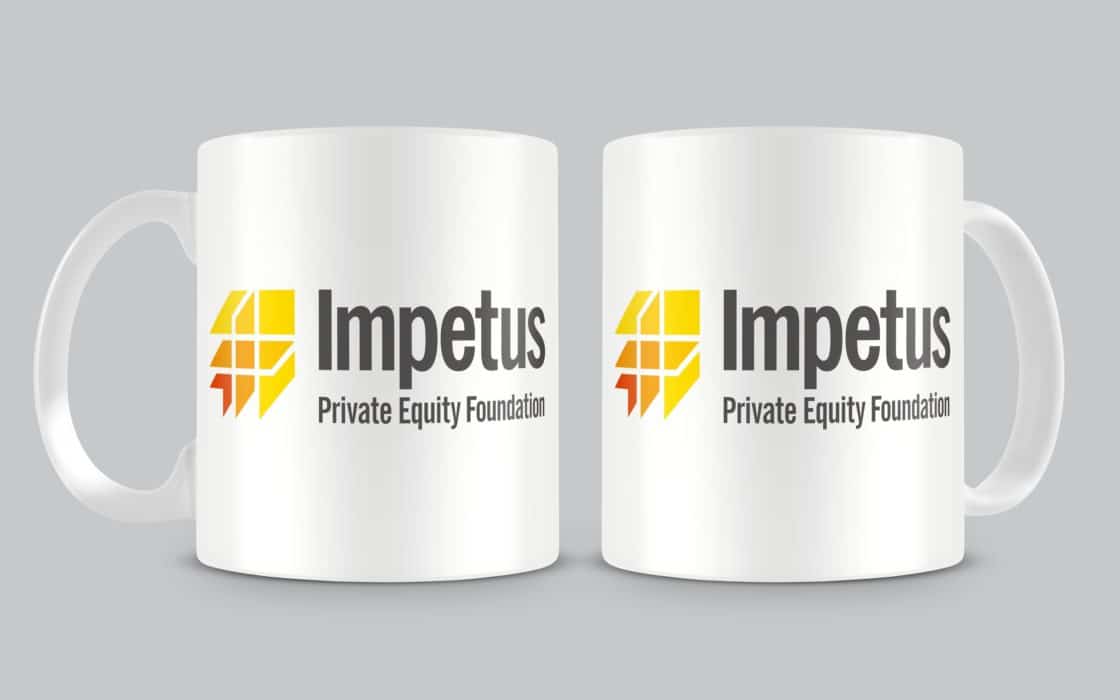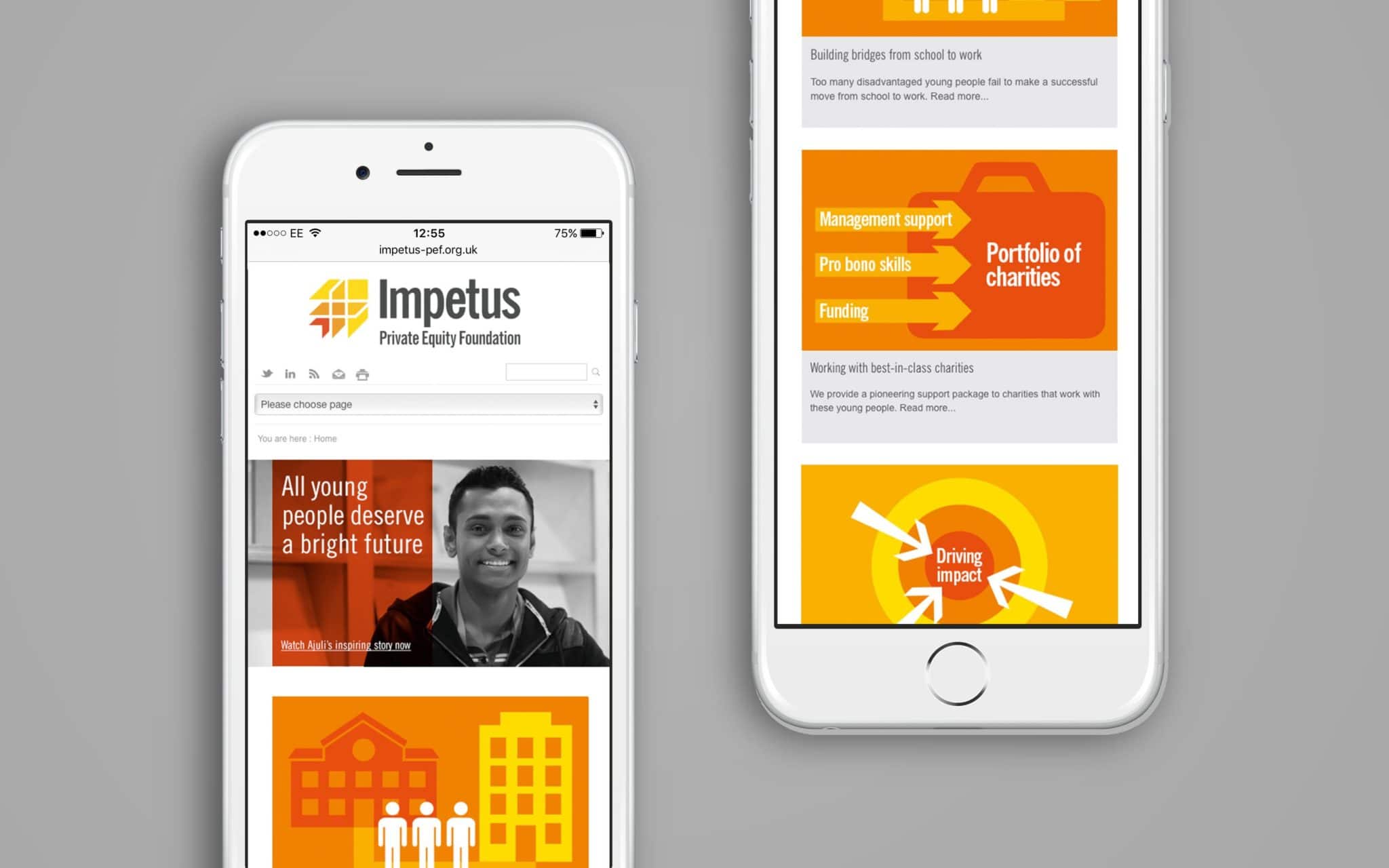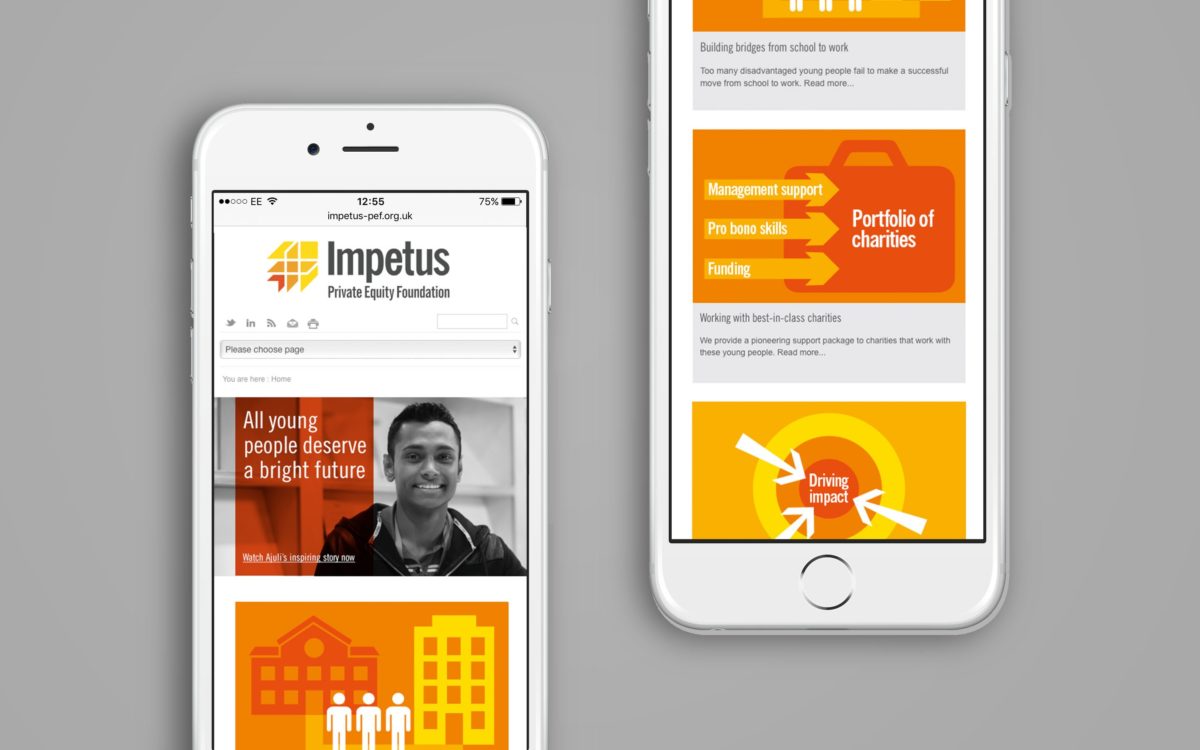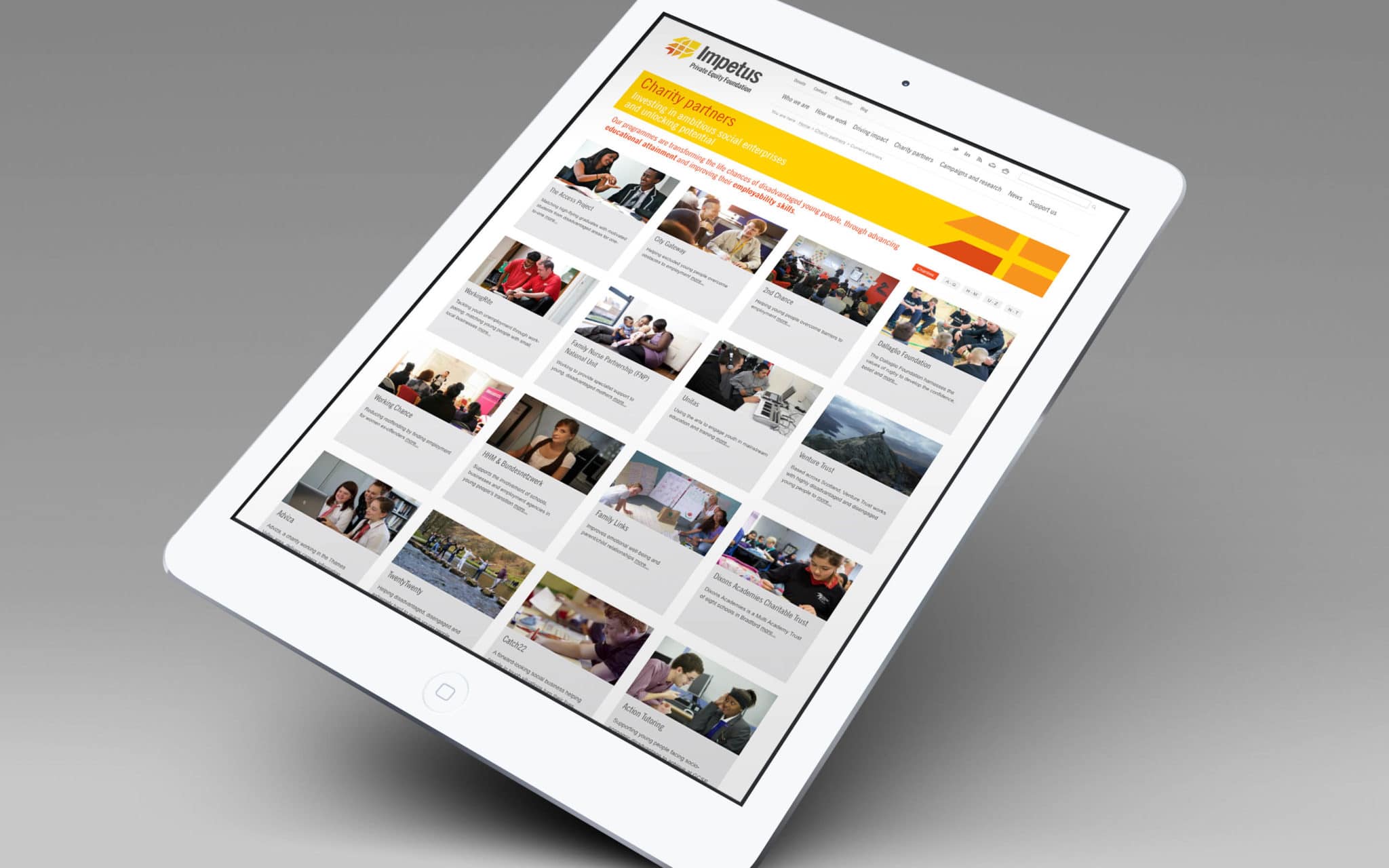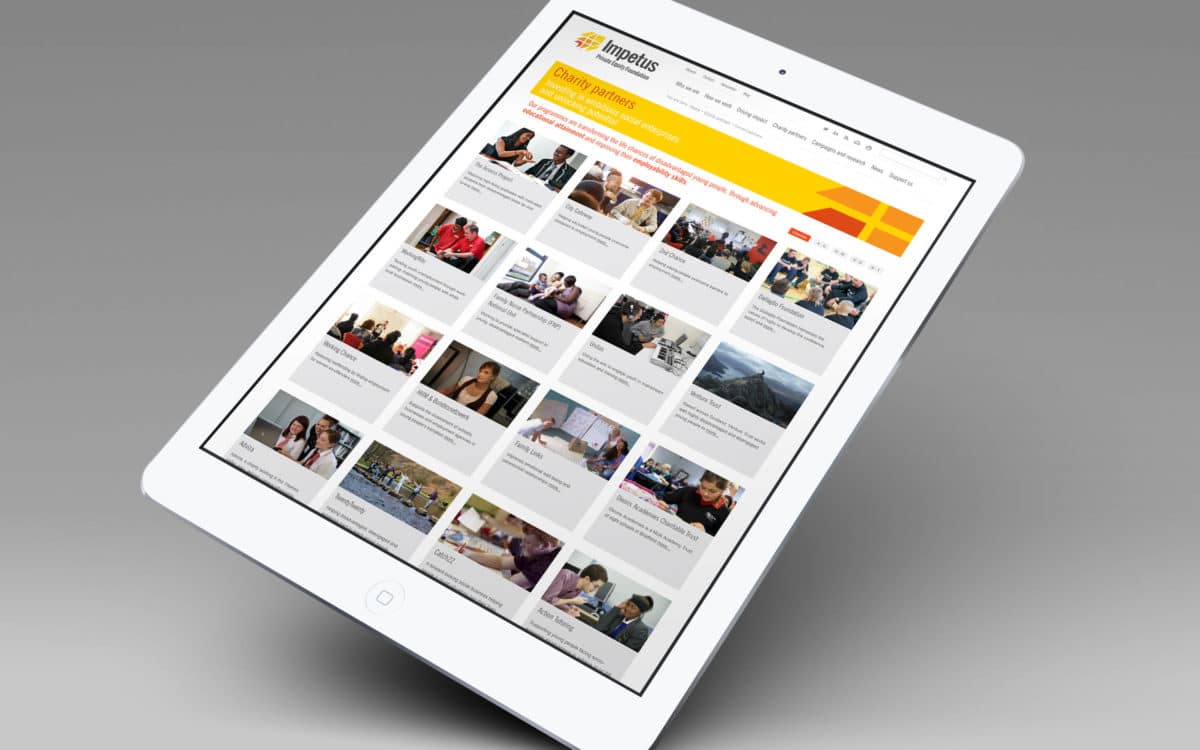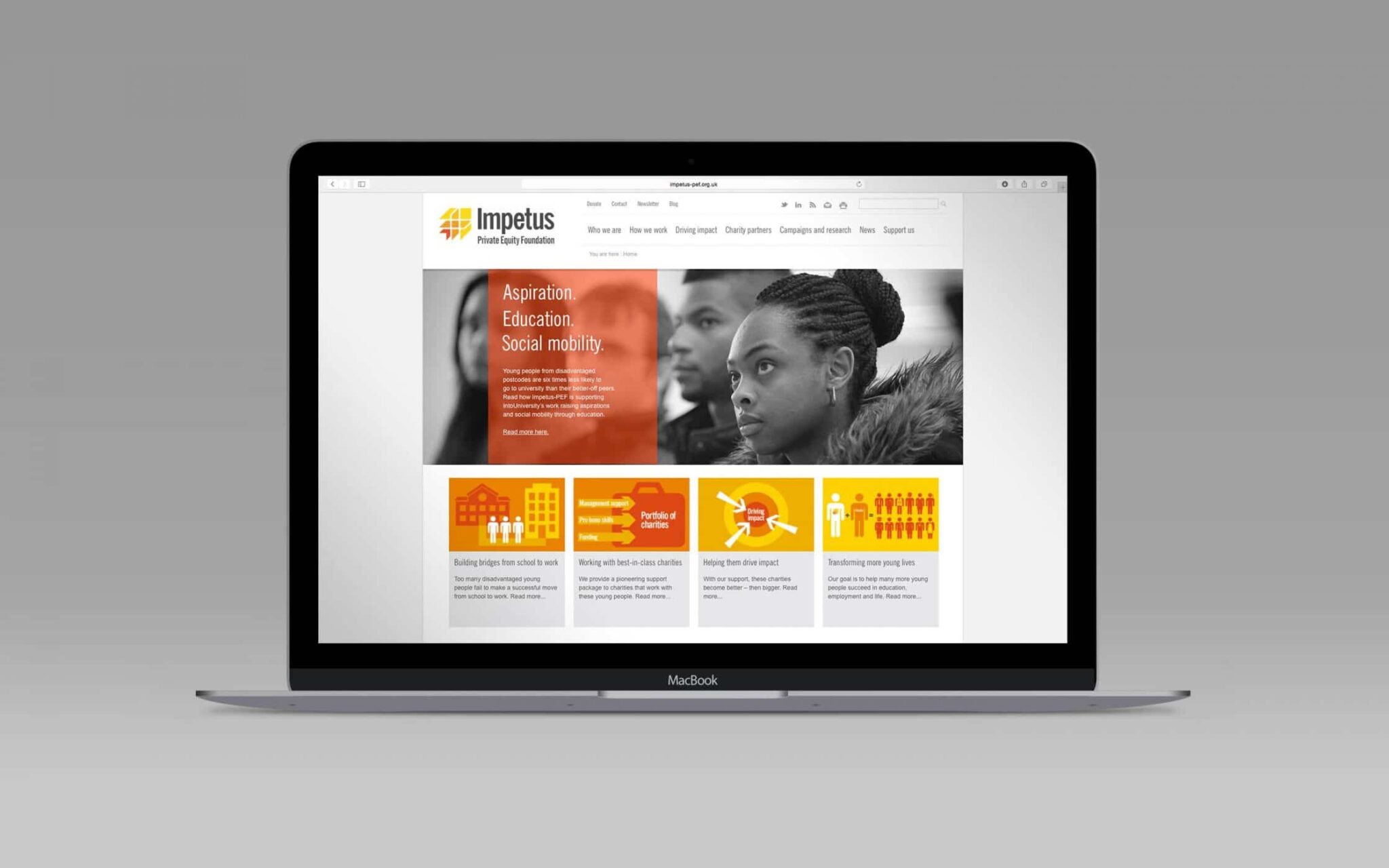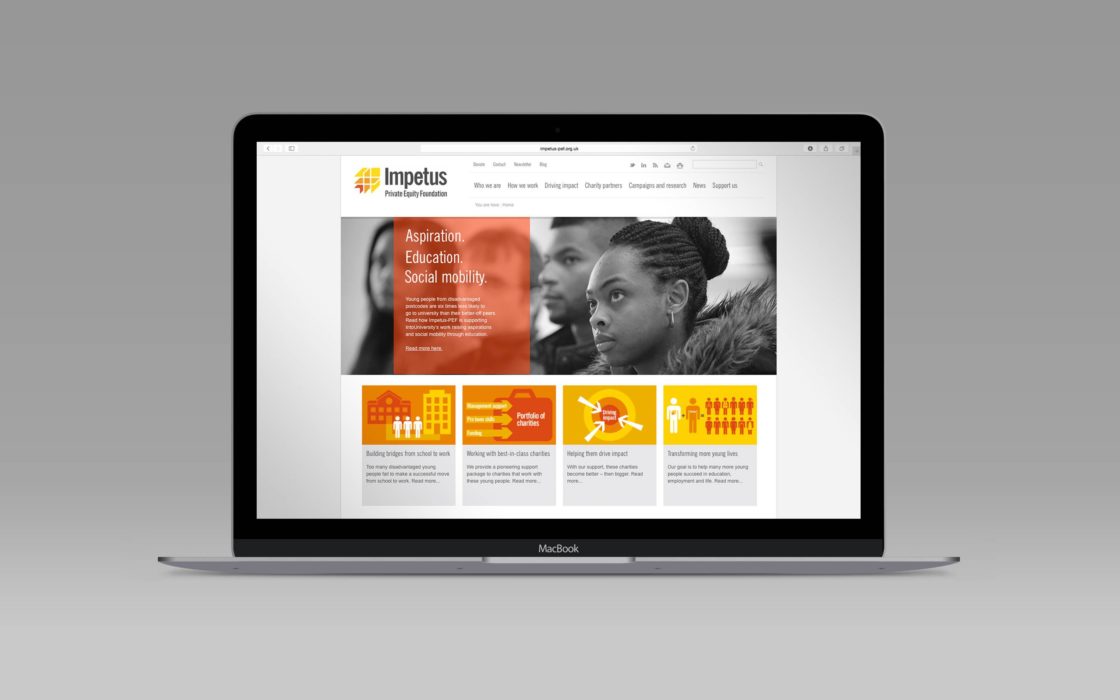 Overview
In January 2013 Impetus Trust and the Private Equity Foundation (PEF) announced their intention to merge, and became Impetus – The Private Equity Foundation. Prior to the merger, each organisation had worked tirelessly to help unlock the potential of ambitious charities and social enterprises. The combined resources and expertise of Impetus and PEF has created an even more influential organisation capable of having a bigger impact on the lives of disadvantaged children and young people.
Outcome
Both organisations possessed a strong and credible presence in the philanthropy sector, each sharing a large degree of brand recognition. The new entity, however, would require its own personality, brandmark and visual identity, leveraging the best of both worlds while keeping existing supporters, staff and stakeholders informed.
By working with – and listening to – staff and stakeholders, Fabrik was able to get under the skin of the brief and form a single brand strategy and proposition going forward. We helped to bring the merger to fruition through the development of a modern, bold and memorable brand identity that clearly signifies change, while retaining an essence of the past.
What we did
Workshops & focus groups
Strategy & positioning
Testing & validation
Branding & visual identity
Application guidelines
Implementation & roll-out
Website design & build
Kind Words
We've worked with many agencies over the course of our careers, and Fabrik is definitely one of the very best! It took on the challenge of our merger rebrand – which had extremely tight delivery deadlines and budgets – with enthusiasm and confidence, and the same team who attended the pitch remained with us throughout. We are delighted with the dynamic brand and visual identity Fabrik produced for us.

Communications Director
Impetus – Private Equity Foundation