Overview
Cochrane exists so that everyone can be certain of the best healthcare decisions. It is the 'go to' global organisation for anyone in need of evidence-based medical research findings. For more than twenty years it has helped to transform the way healthcare decisions are made.
As part of Cochrane's strategy to 2020 it made the decision to demonstrate change by updating its brand identity to work more effectively in the digital sphere, and present a more united 'look & feel' across continents.
Fabrik has been providing branding and visual identity design agency services for the best part of 20 years, and was ideally placed to work on this strategic and creative assignment.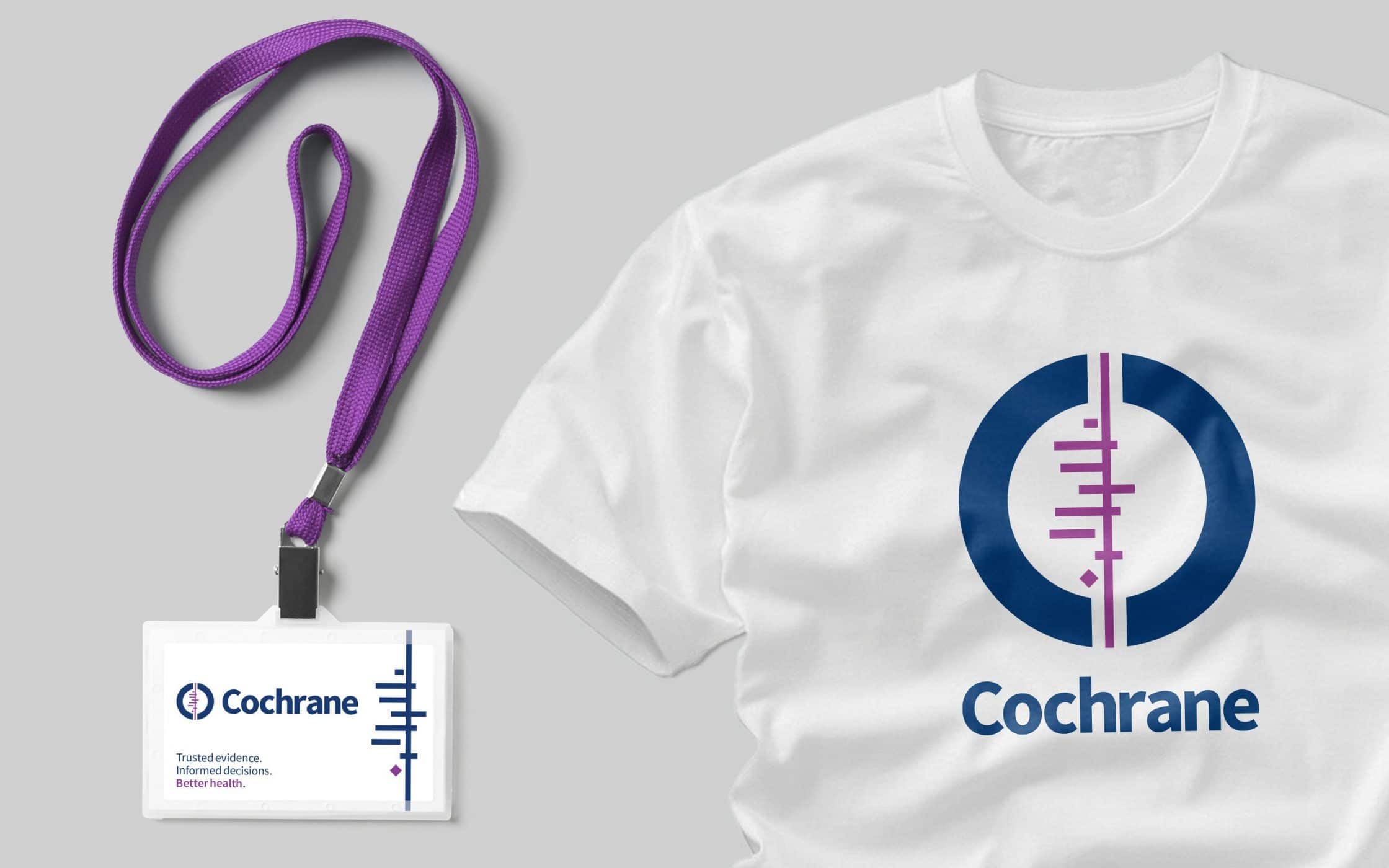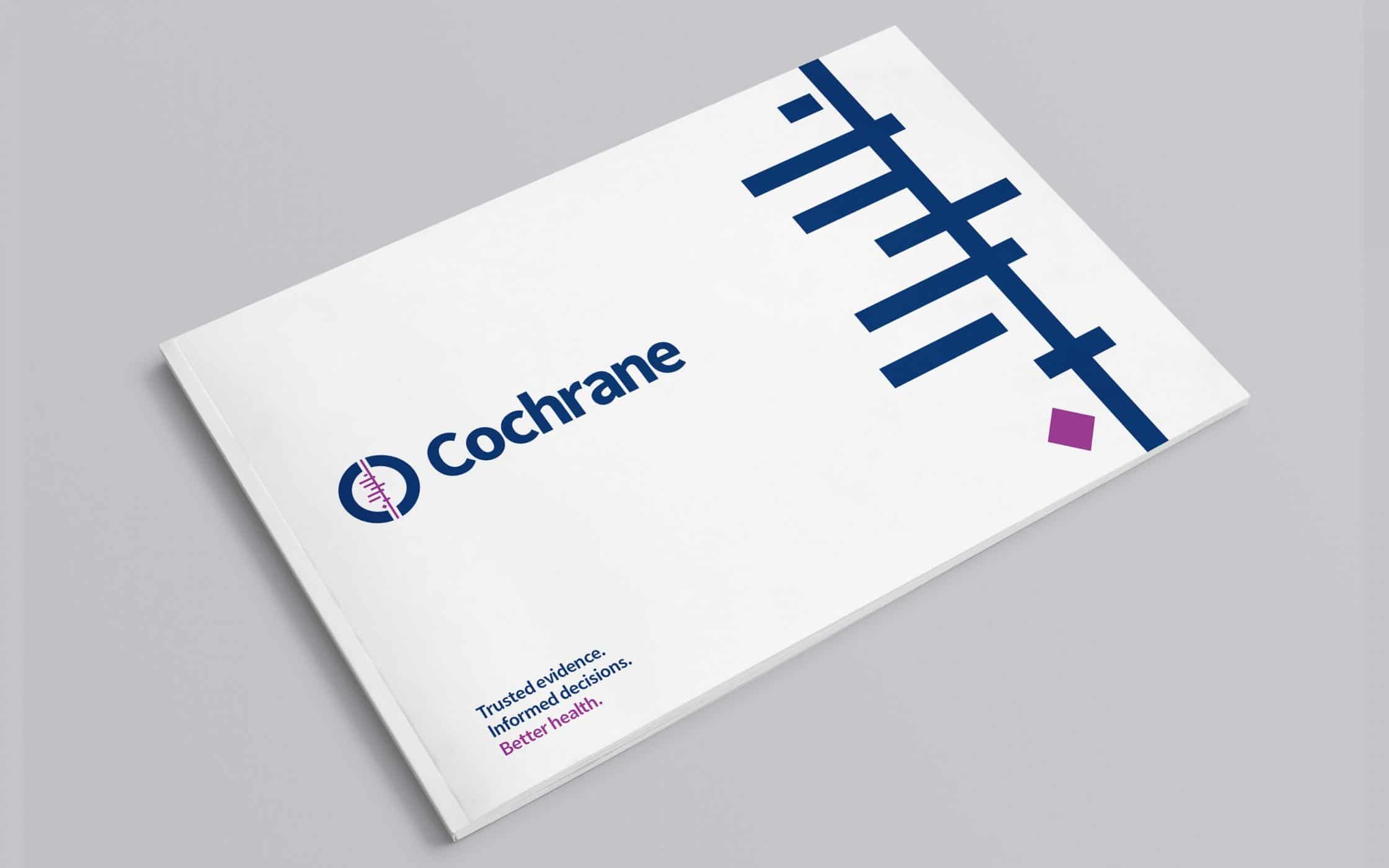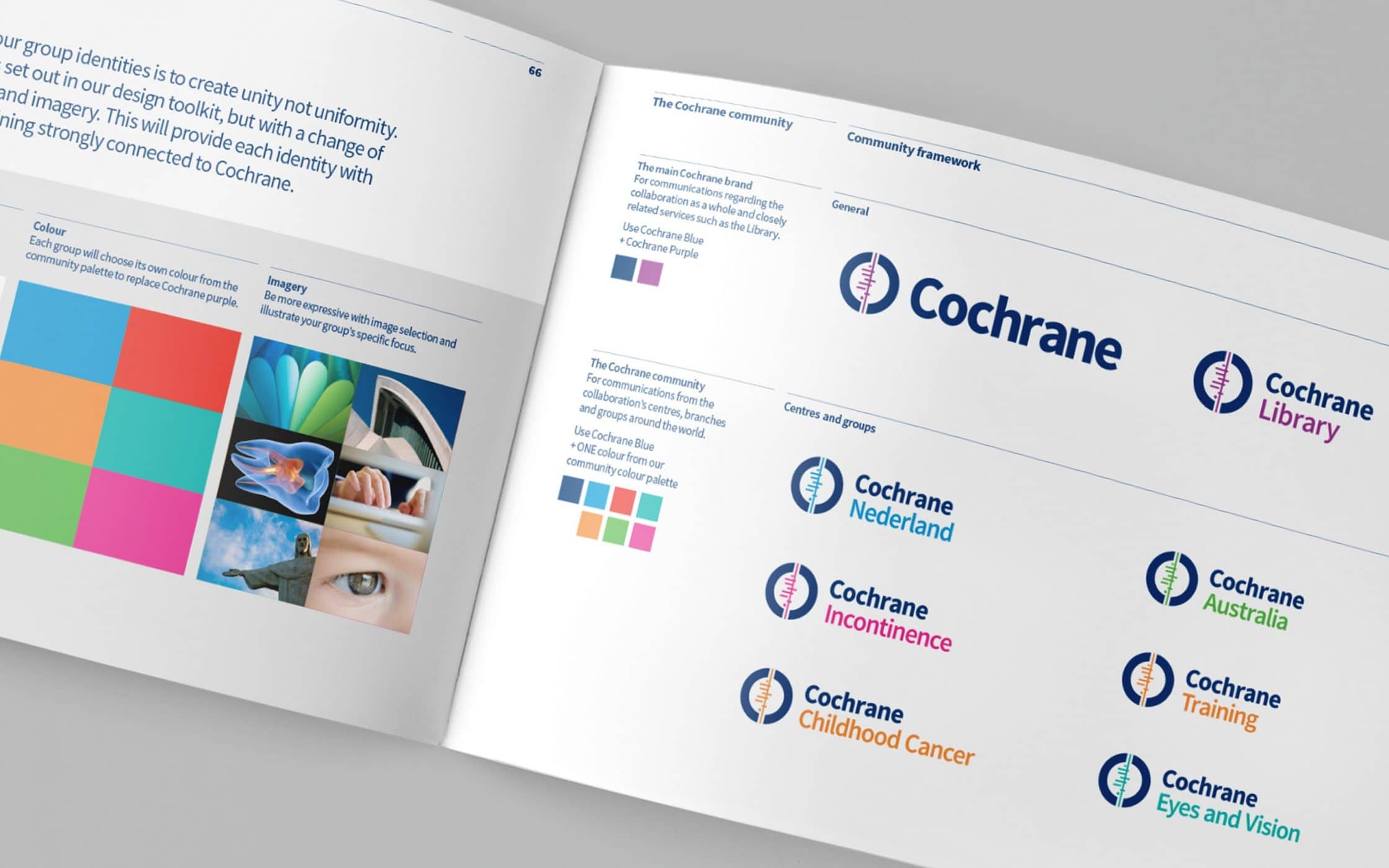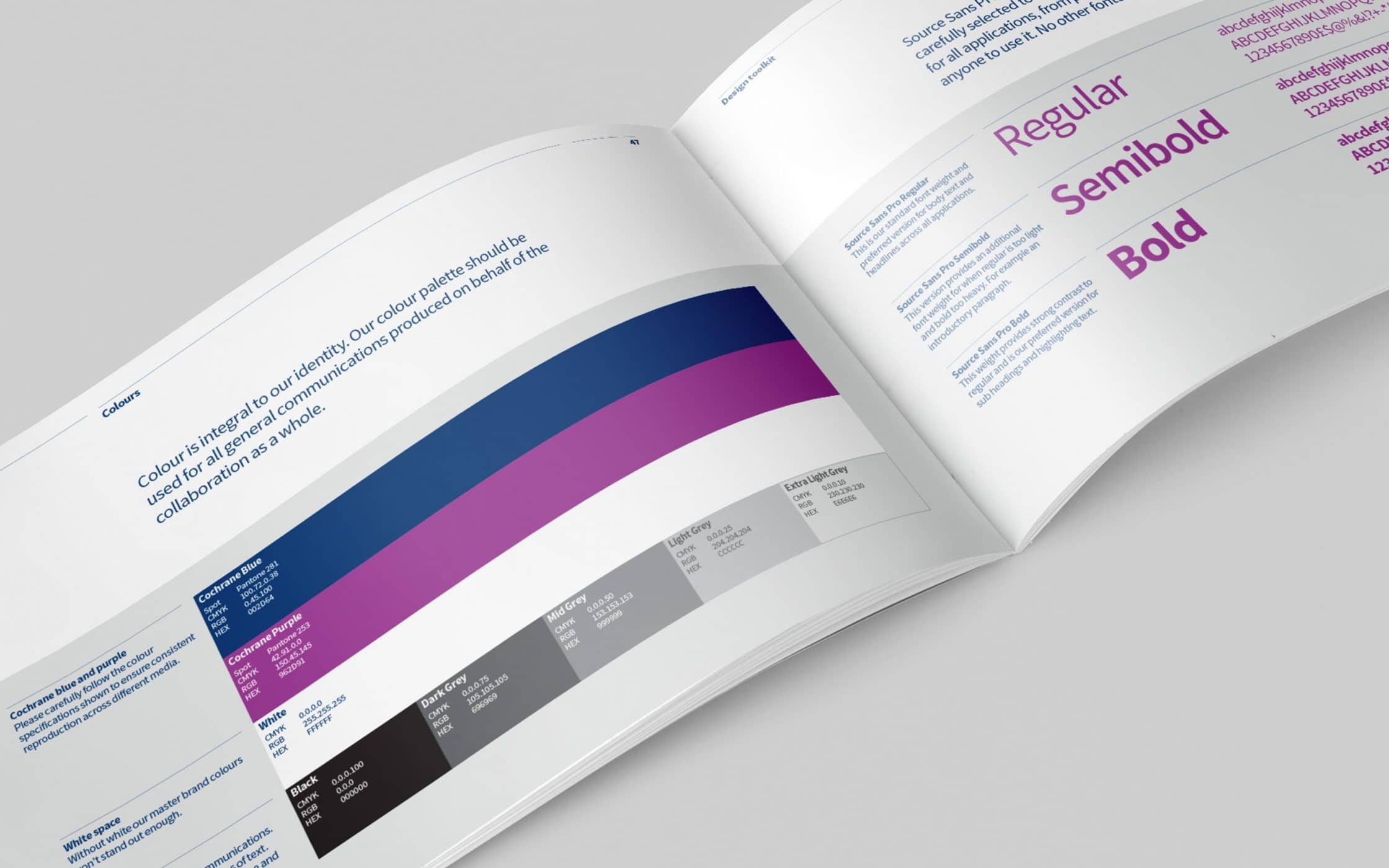 Outcome
Fabrik re-branded Cochrane, while retaining continuity with the previous brand identity. This was important due to the diverse membership base, and disparate nature of communications created across all continents. The graphic device is formed by two 'C' shapes that represent global collaboration. The inner lines illustrate the summary results from an iconic systemic review, giving the mark added depth and meaning.
An extensive identity toolkit covers all brand touchpoints – from tone-of-voice and copywriting guidelines to digital templates and the use of the logo mark and brand assets.
Fabrik also developed the brand story, and verbal identity, and provided guidance on implementation of the brand identity, while communicating the programme of change throughout the Organisation.
This was an extensive, and enjoyable commission, taking almost a year to complete.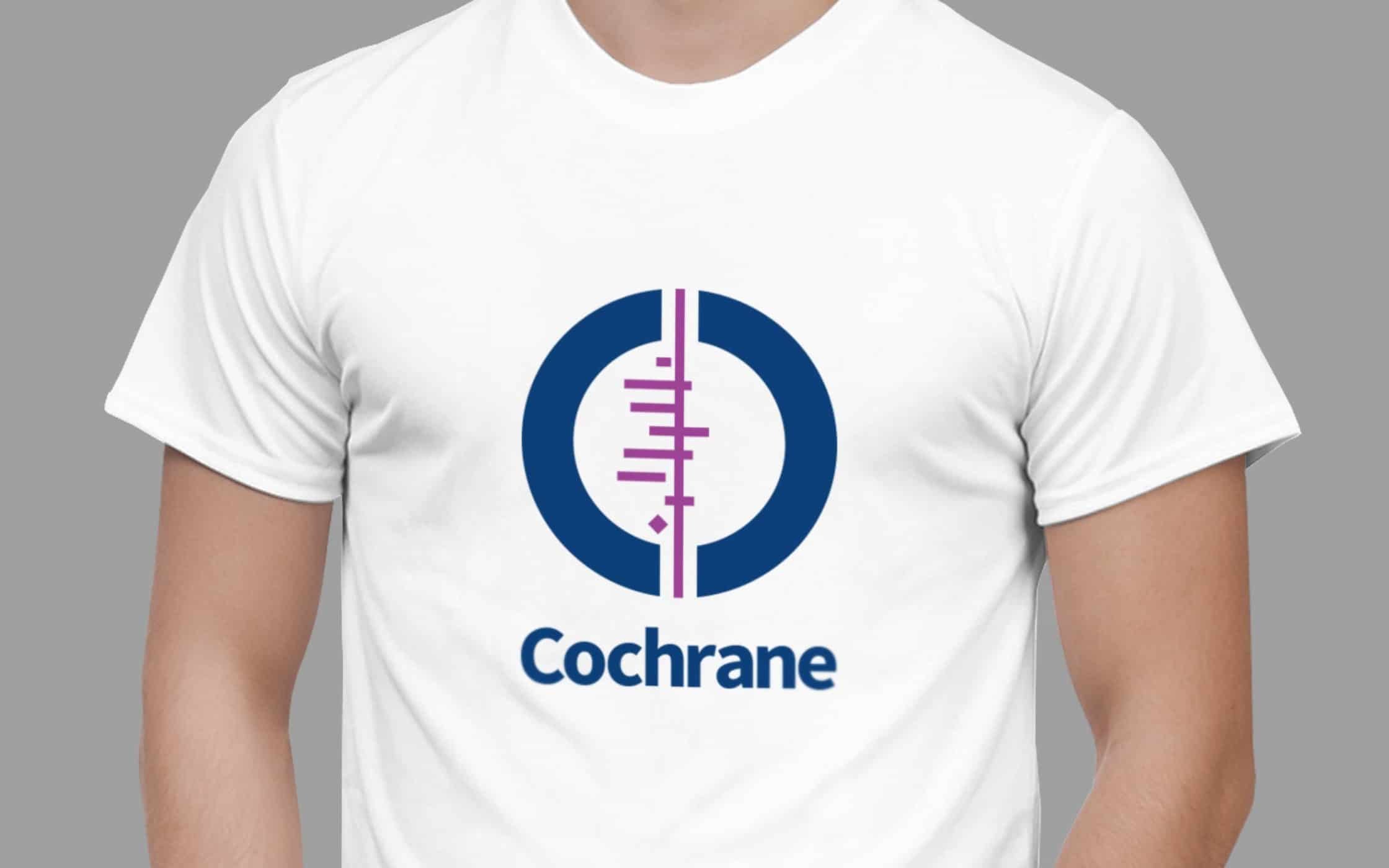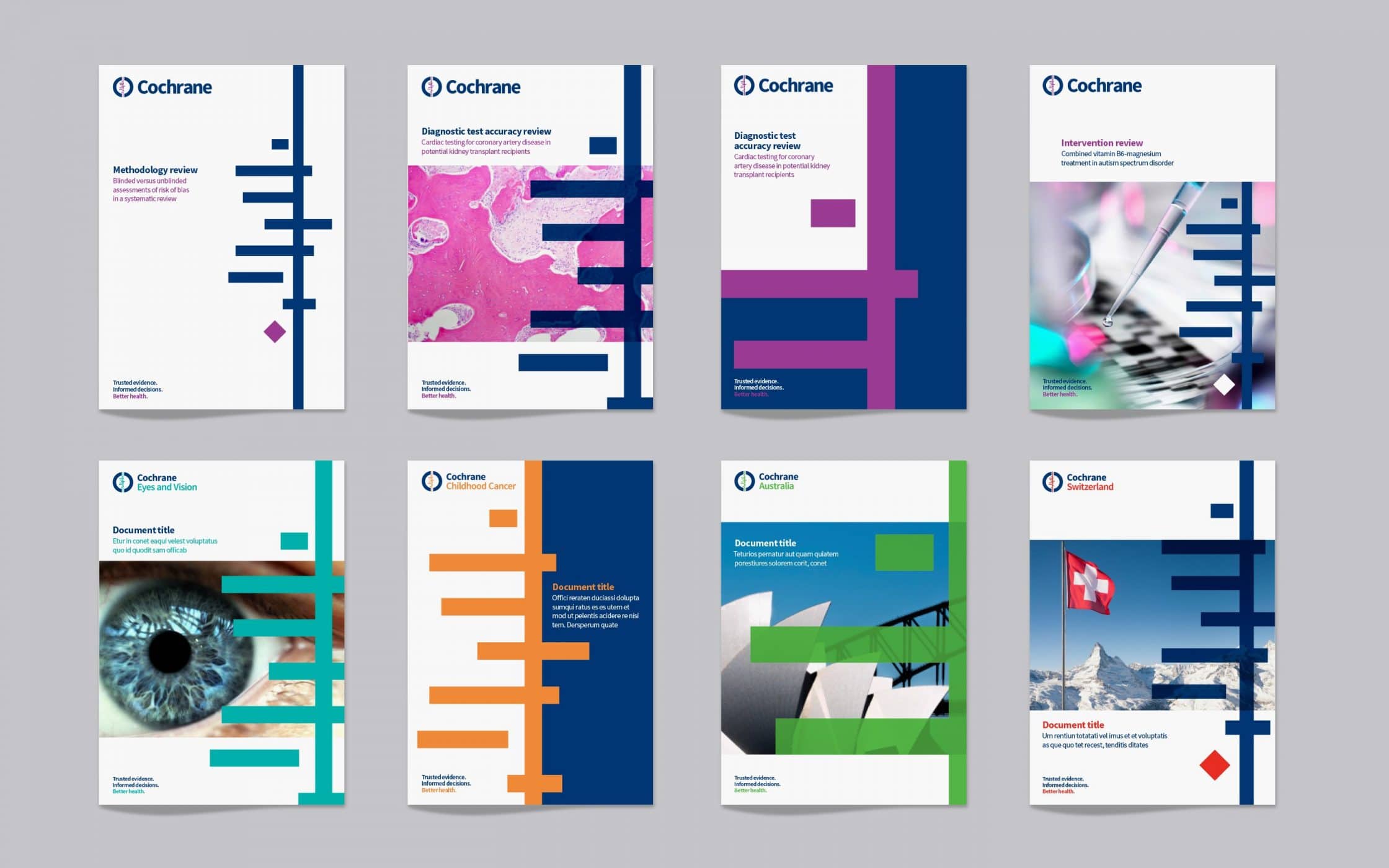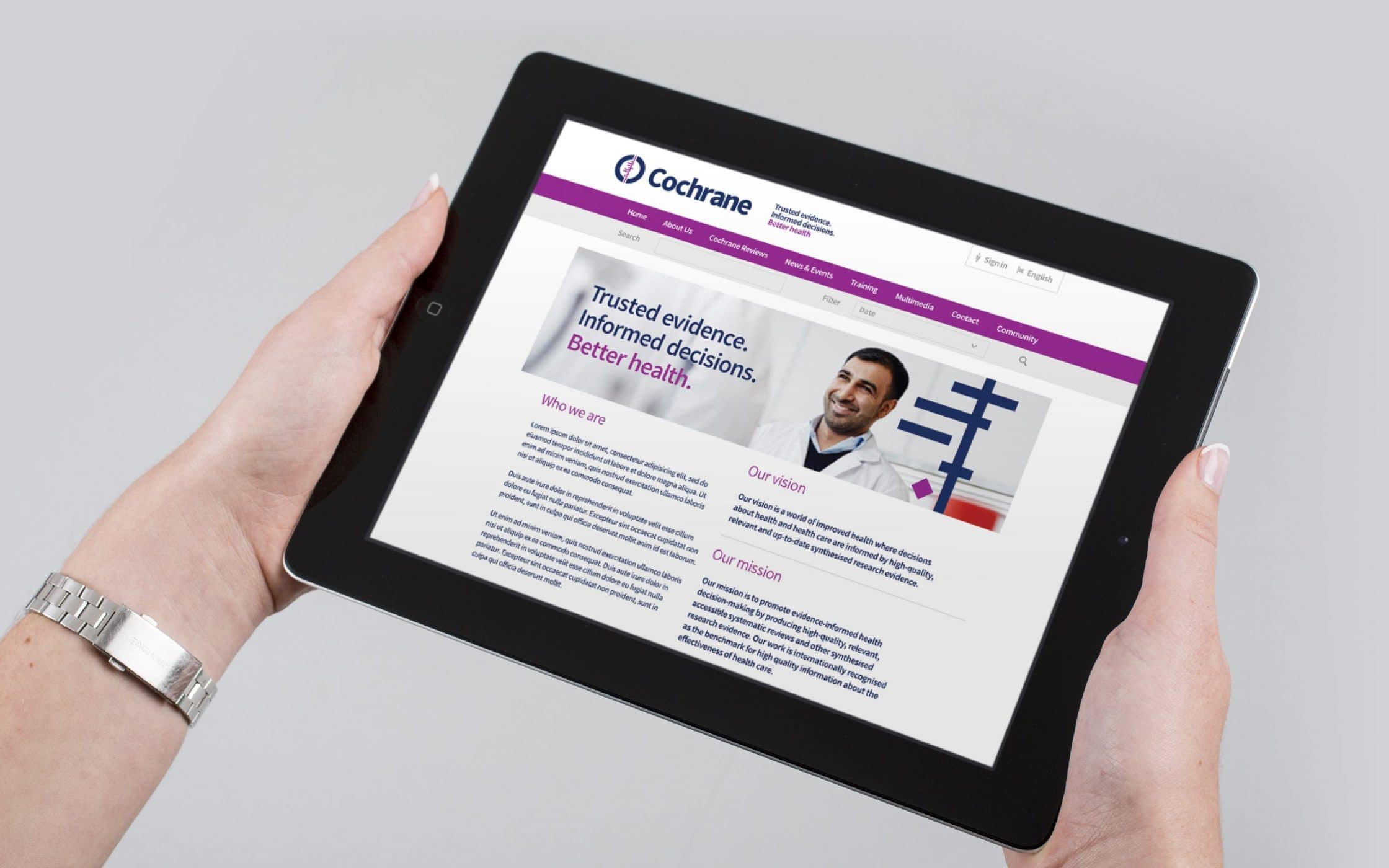 What we did
Research
Interviews
Positioning
Branding
Tone of voice
Visual identity
Brand guidelines
Digital templates
Client testiomonials
We worked intensively with Fabrik for the best part of a year, on our global re-brand. We loved the clear strategic thinking, the passion for design, and the professionalism that fed into the development of our new visual identity. The Team certainly lived up to its motto — creative industry!
Jo Anthony
Senior Media and Communications Officer Cochrane Central Executive
Tell us about you We dig deep to discover tangible benefits at your brand's heart. We then use insights and ideas to build your brand and shape your reputation. But we always start with a simple question: what do you need?