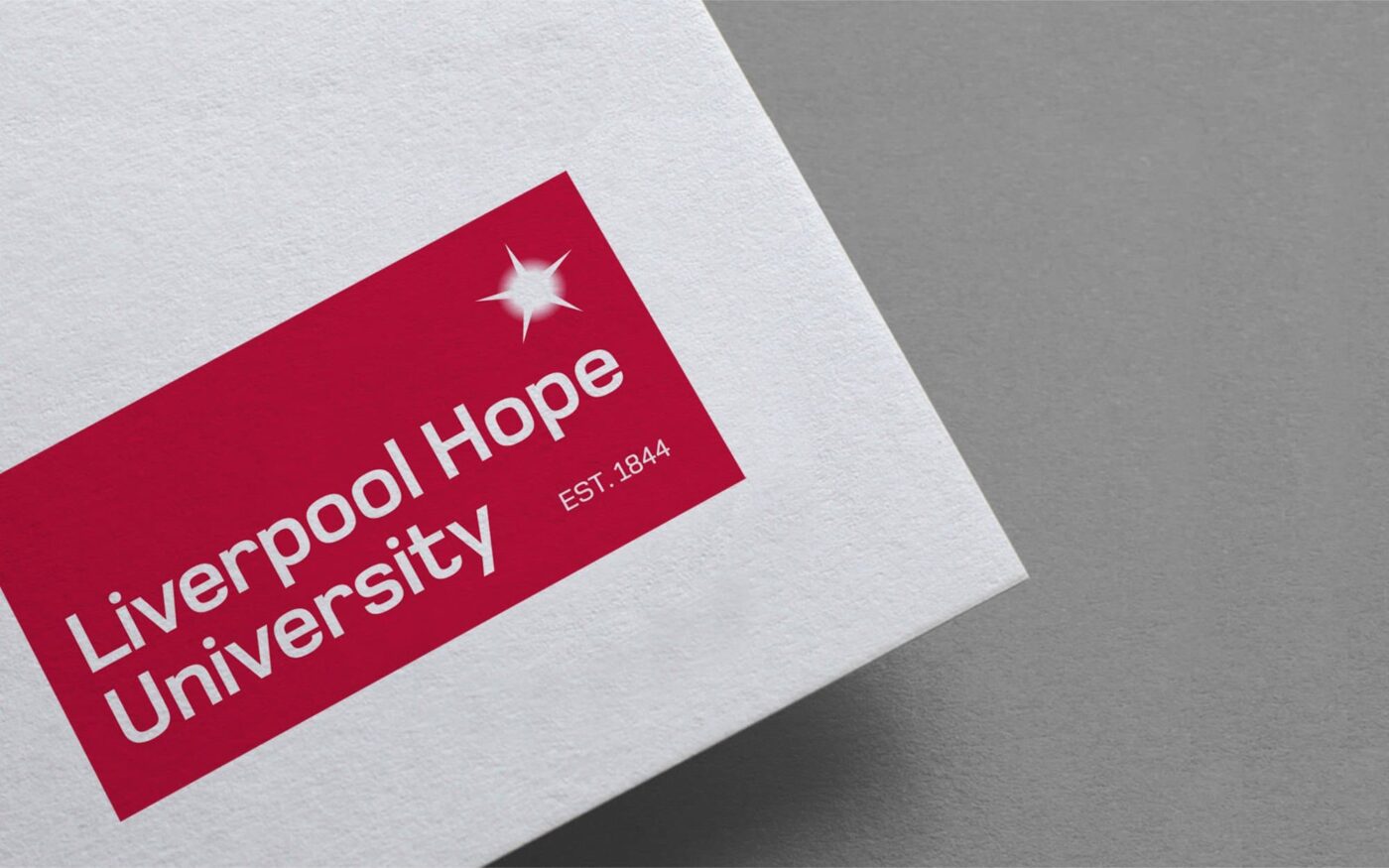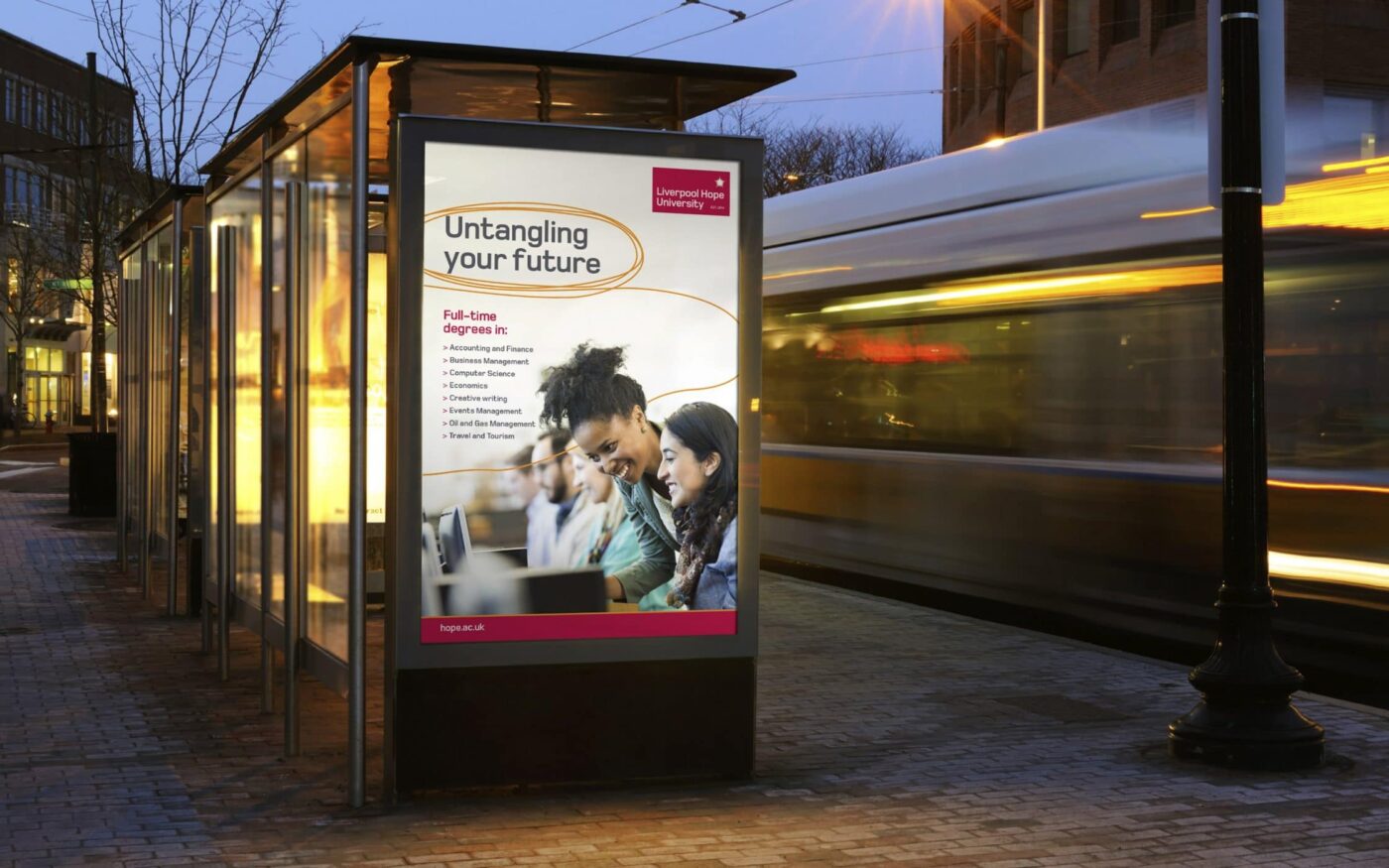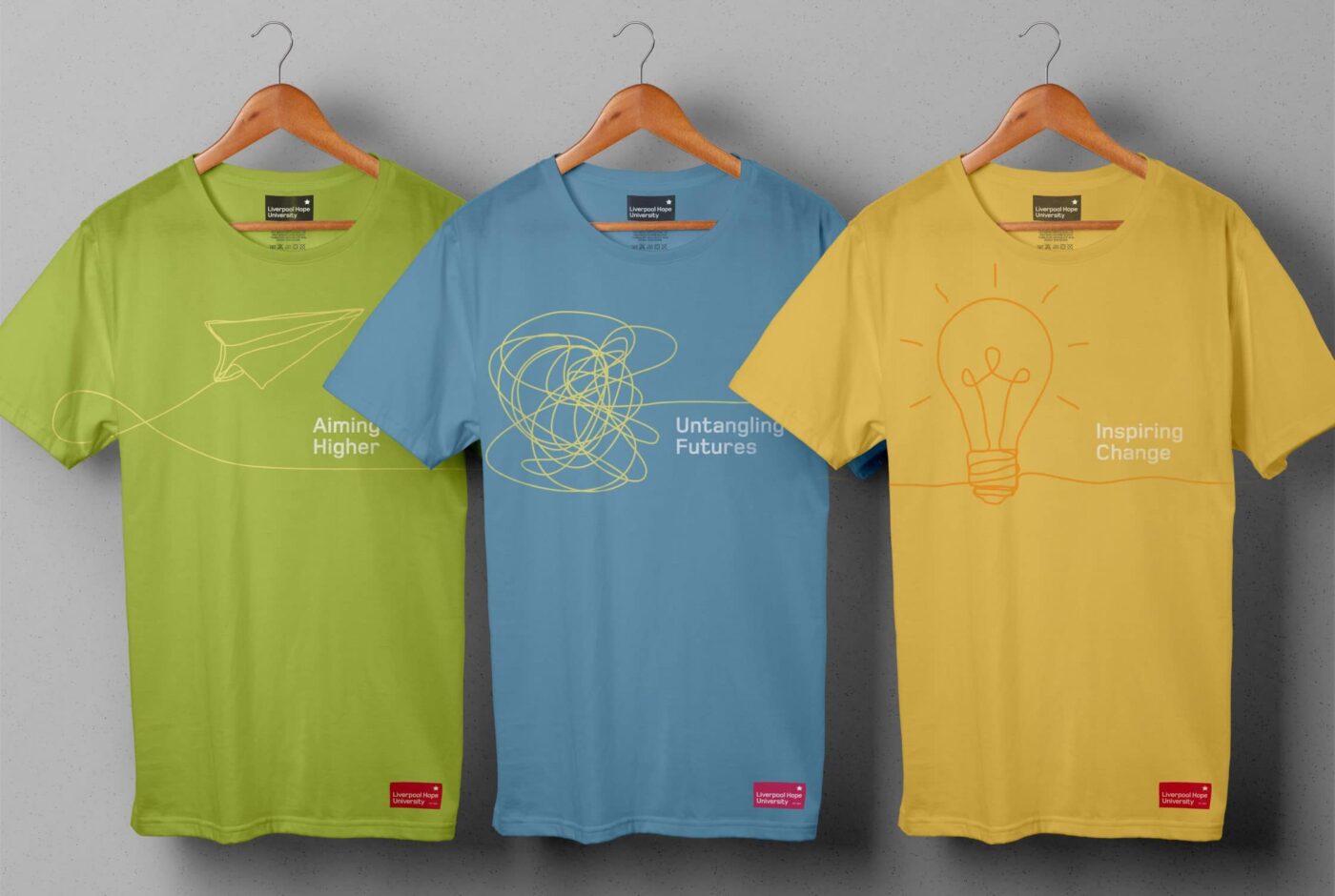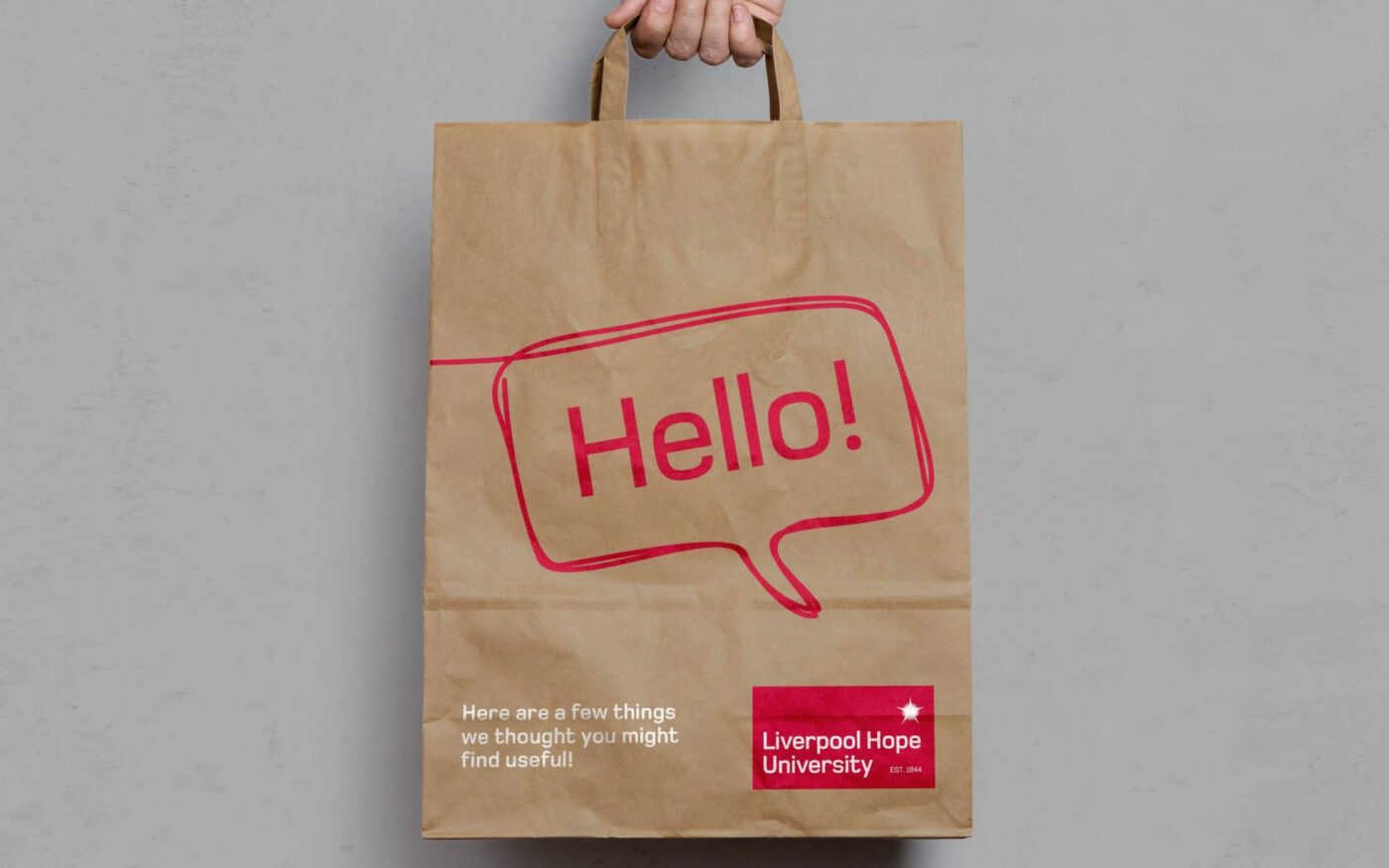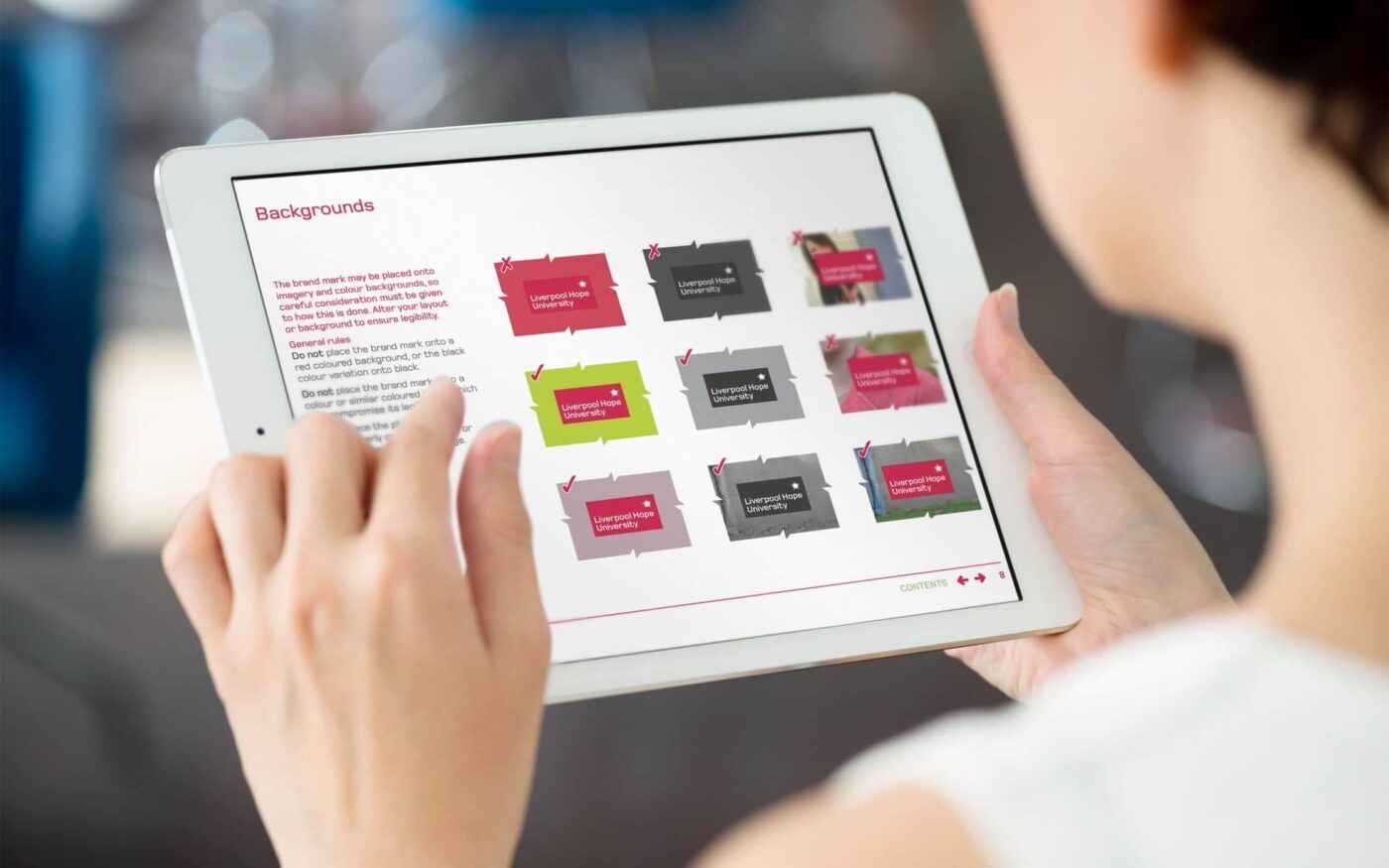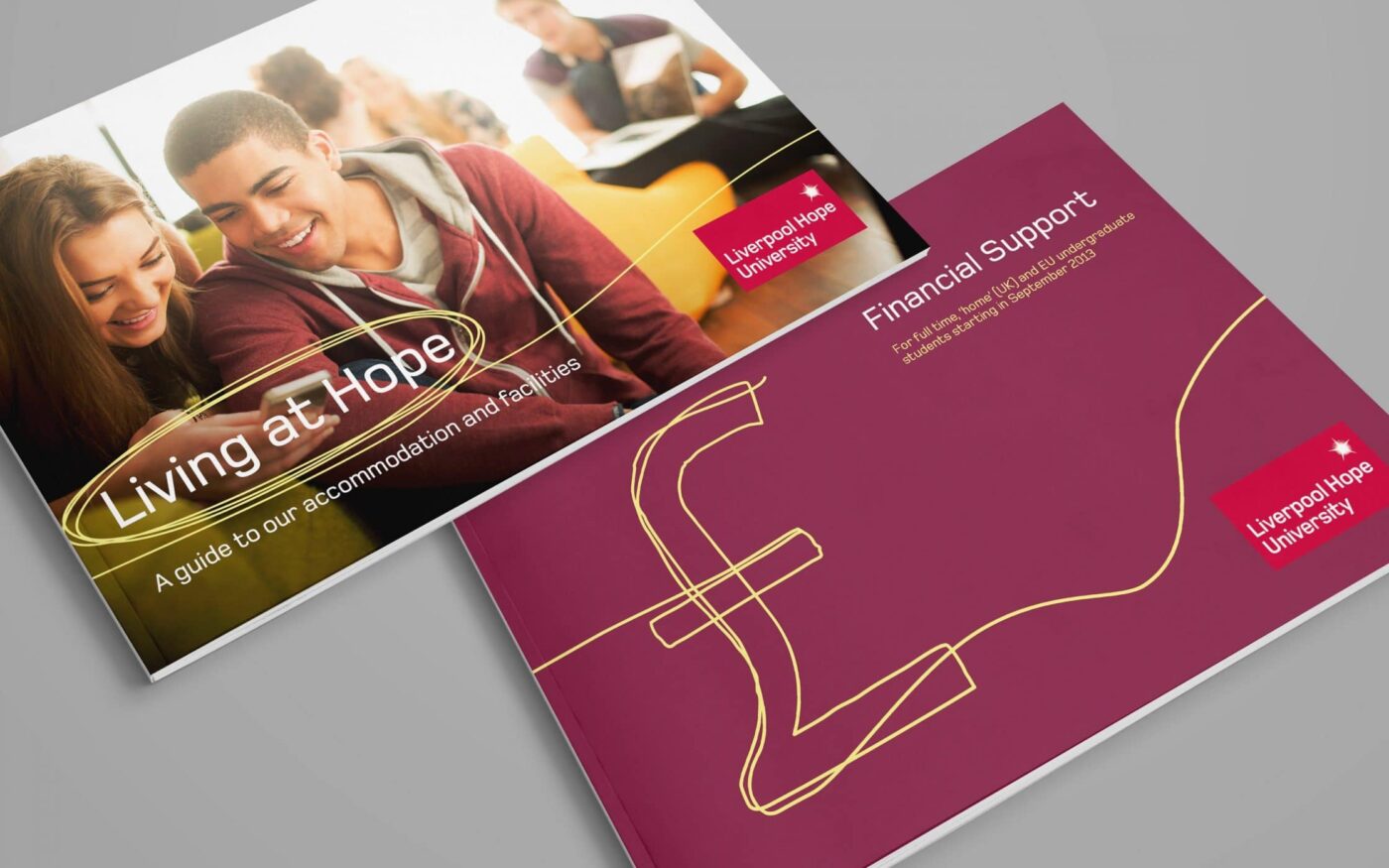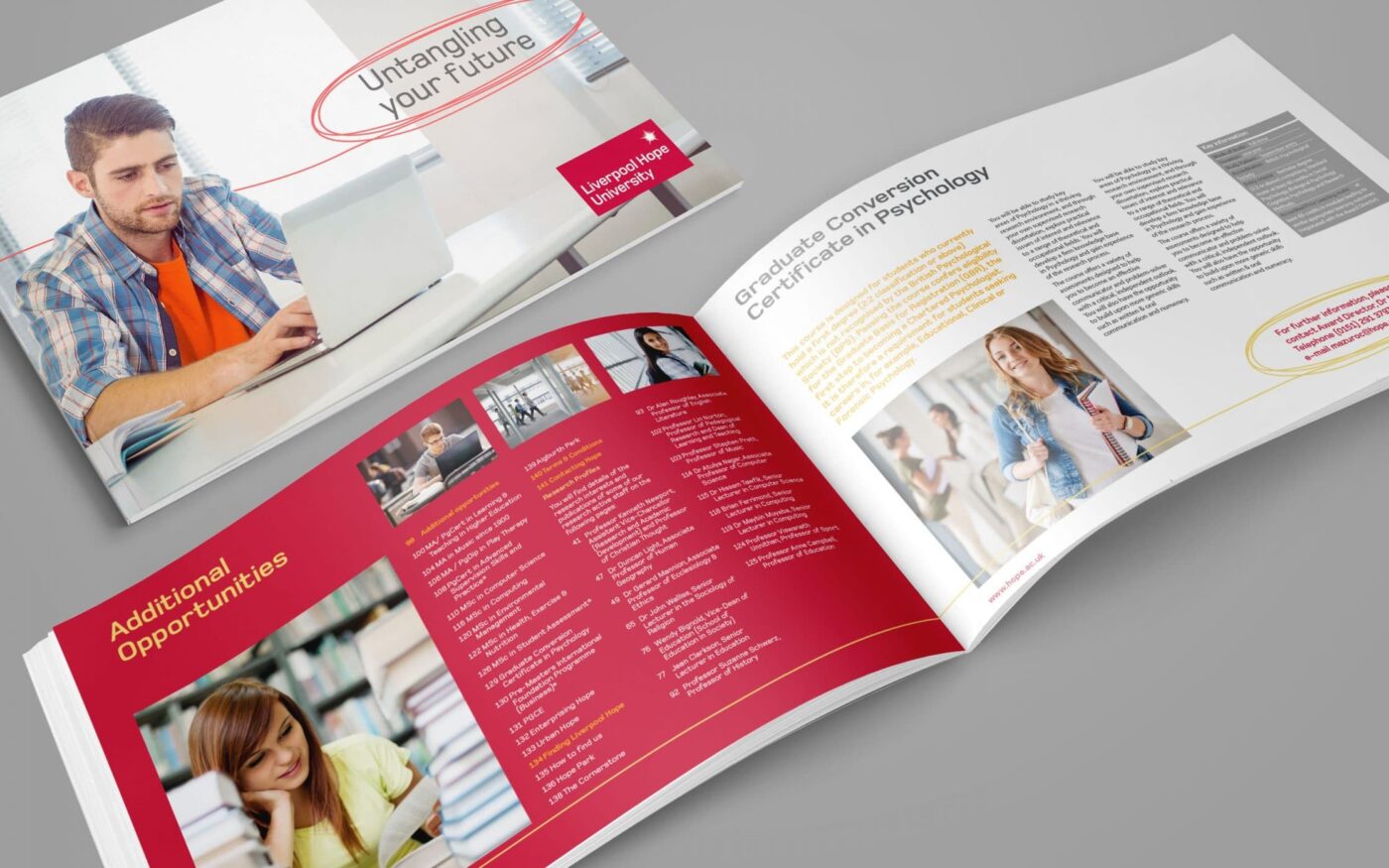 A university brand identity that uncovered the true face of Hope.
Overview
In 2006 Liverpool Hope University was granted full university status, taking its place alongside some of the most prestigious academic institutions in the world. This coincided with an agreement from Government to allow universities to charge tuition fees. To mark this period of significant change, Hope commissioned Fabrik to carry out a re-branding programme that would serve as a testament to its commitment to a brighter future, and clearly demonstrate that it's a wise investment for prospective students. To complete the process of transition we needed to create a bold, strong, and distinguished brand identity. One that would stand the test of time, with an emphasis on the Institutes unique positioning as the only ecumenical university in the United Kingdom.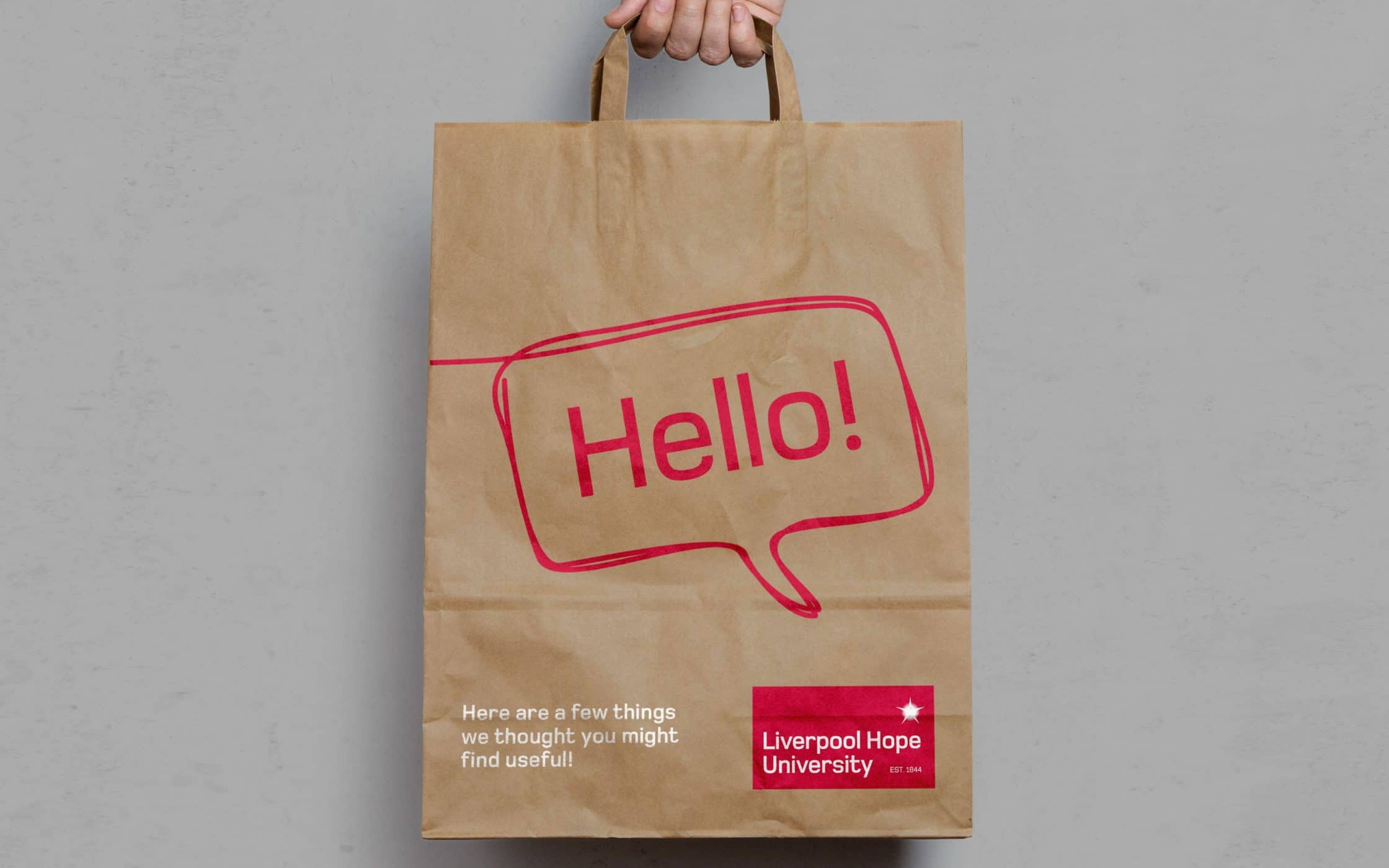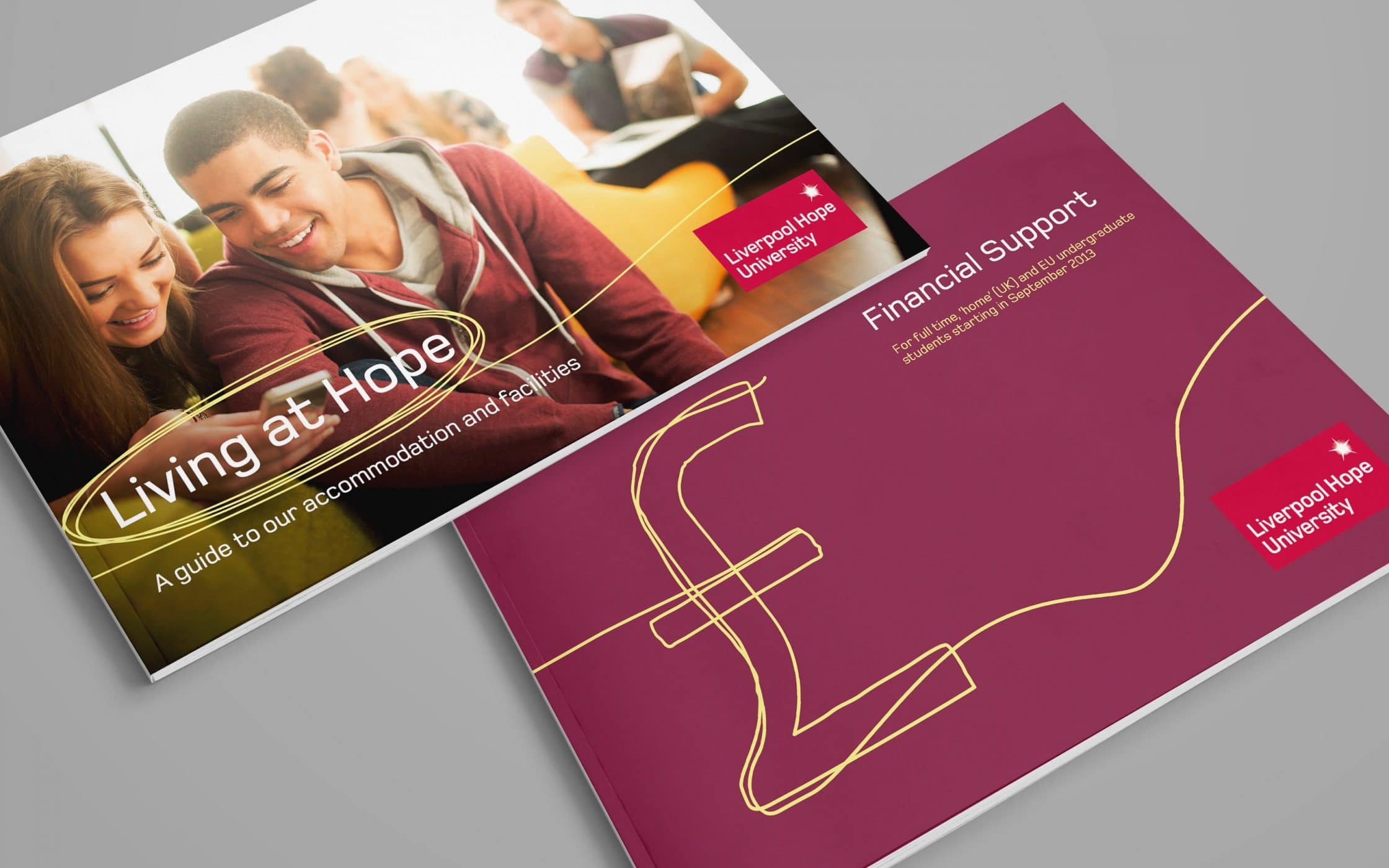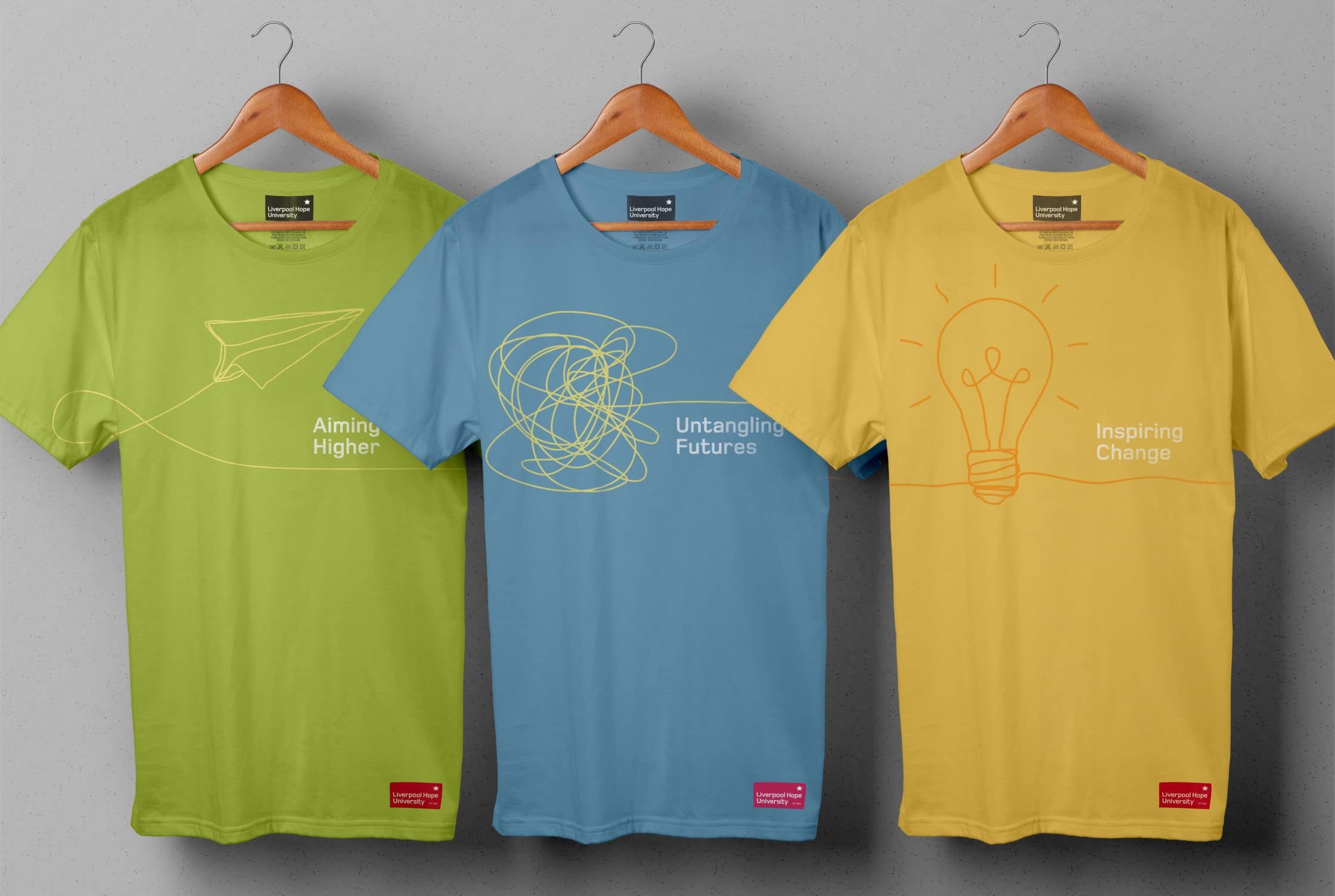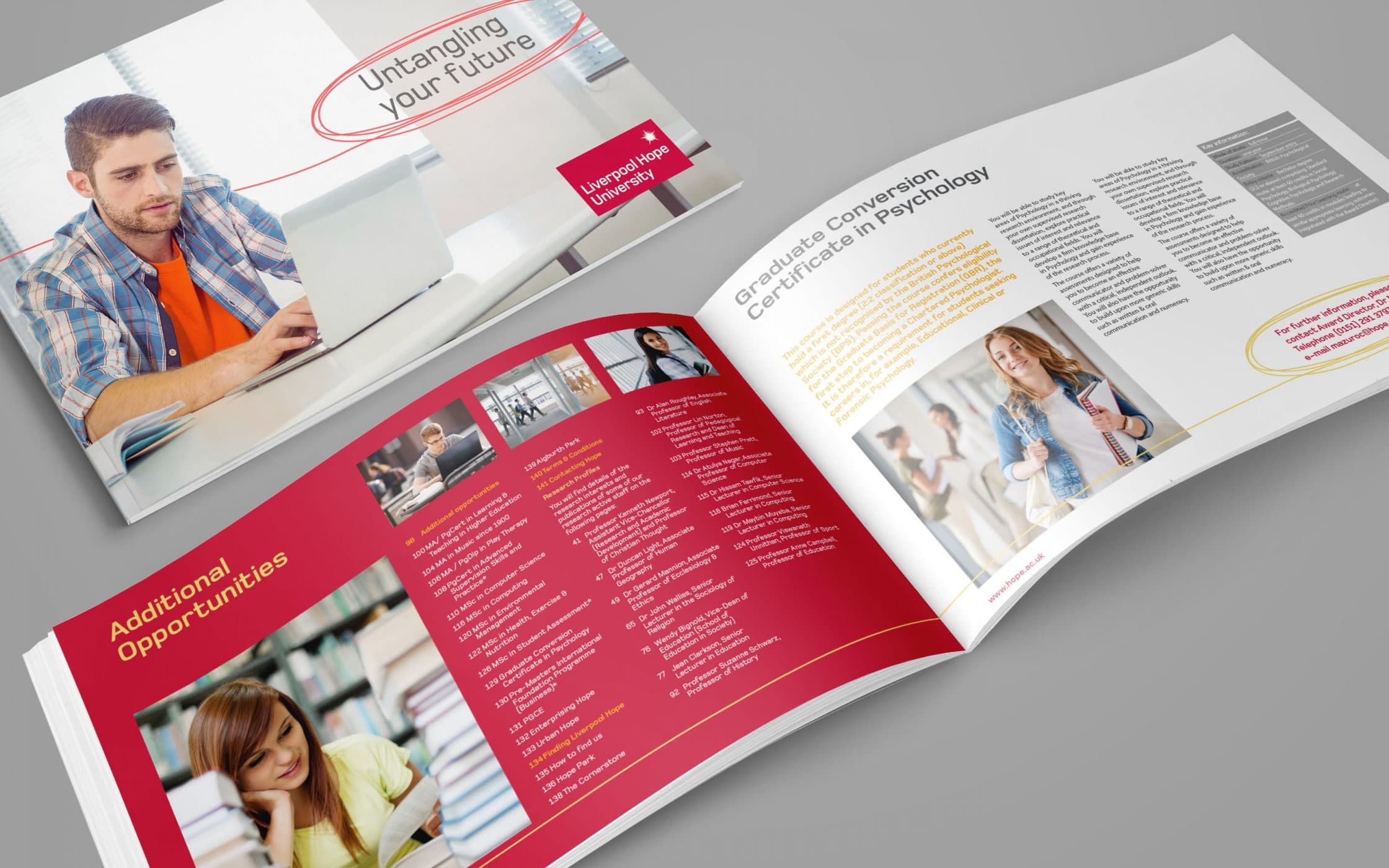 Outcome
Liverpool Hope is about more than academic study or the development of skills. It's about creating a sense of purpose and meaning. The logo was developed to reflect these values, and have theological meaning while providing a distinct identity within the crowded higher education sector. The design of the logo was considered alongside a range of other practical issues to ensure flexibility in use. The colour block is pure red, which is a colour that has traditionally been associated with bearing witness. The distinctive light burst is used to represent theological connections with Christian foundations and has a range of associations. These components – in combination with the wording and date mark – are equally important and ensure the brand identity is relived at every touch point across the University and beyond.
As part of the re-branding and repositioning programme, Fabrik developed concepts for the broader visual (and verbal) identity, using a combination of stylised illustrations to provide a unique, modern twist and bespoke photography. This information was encapsulated in a comprehensive set of brand identity guidelines.
A decade on, the brand identity still feels relevant, and is testament to our belief that distance is no barrier to harmonious working relationships, and fresh creative thinking.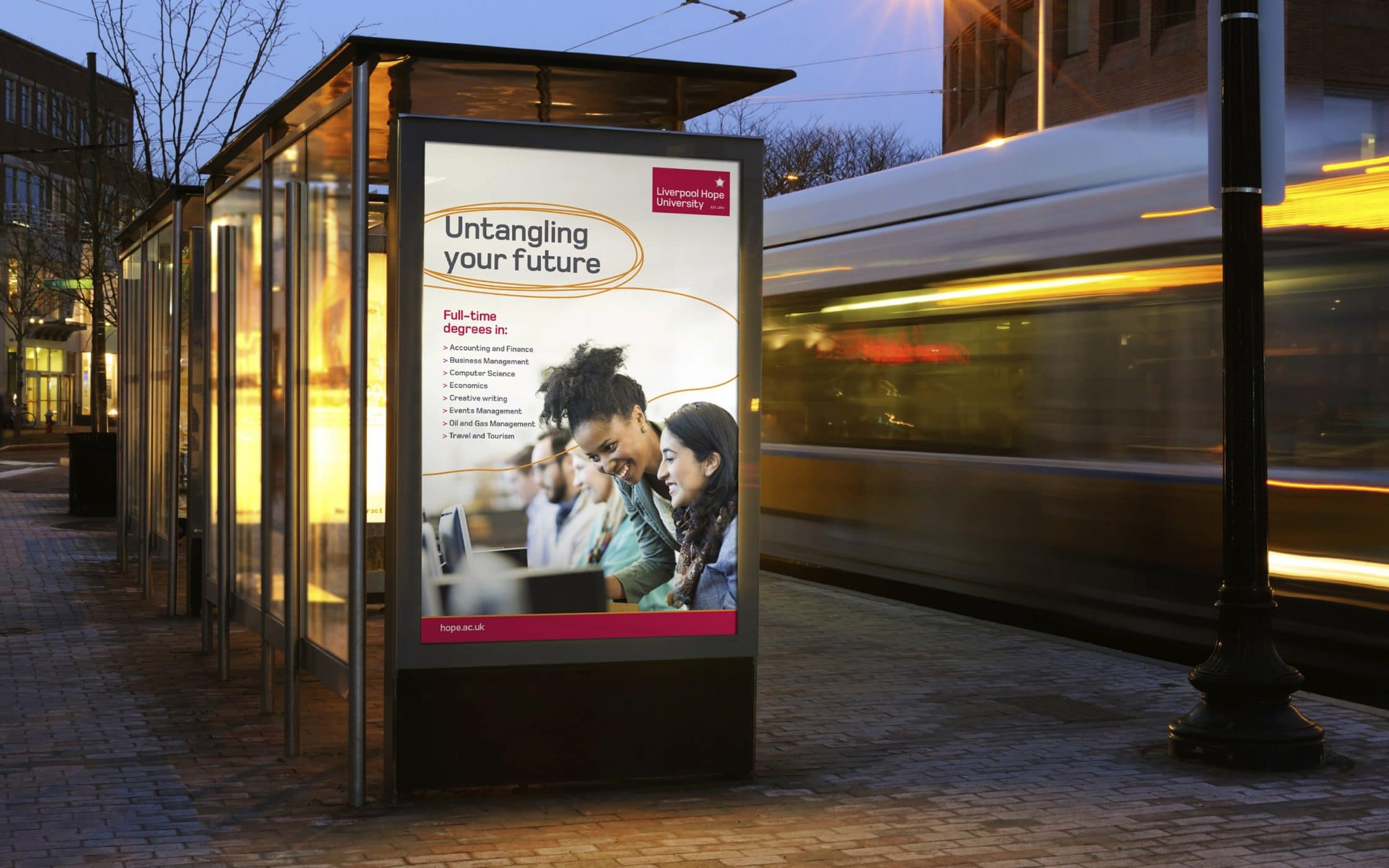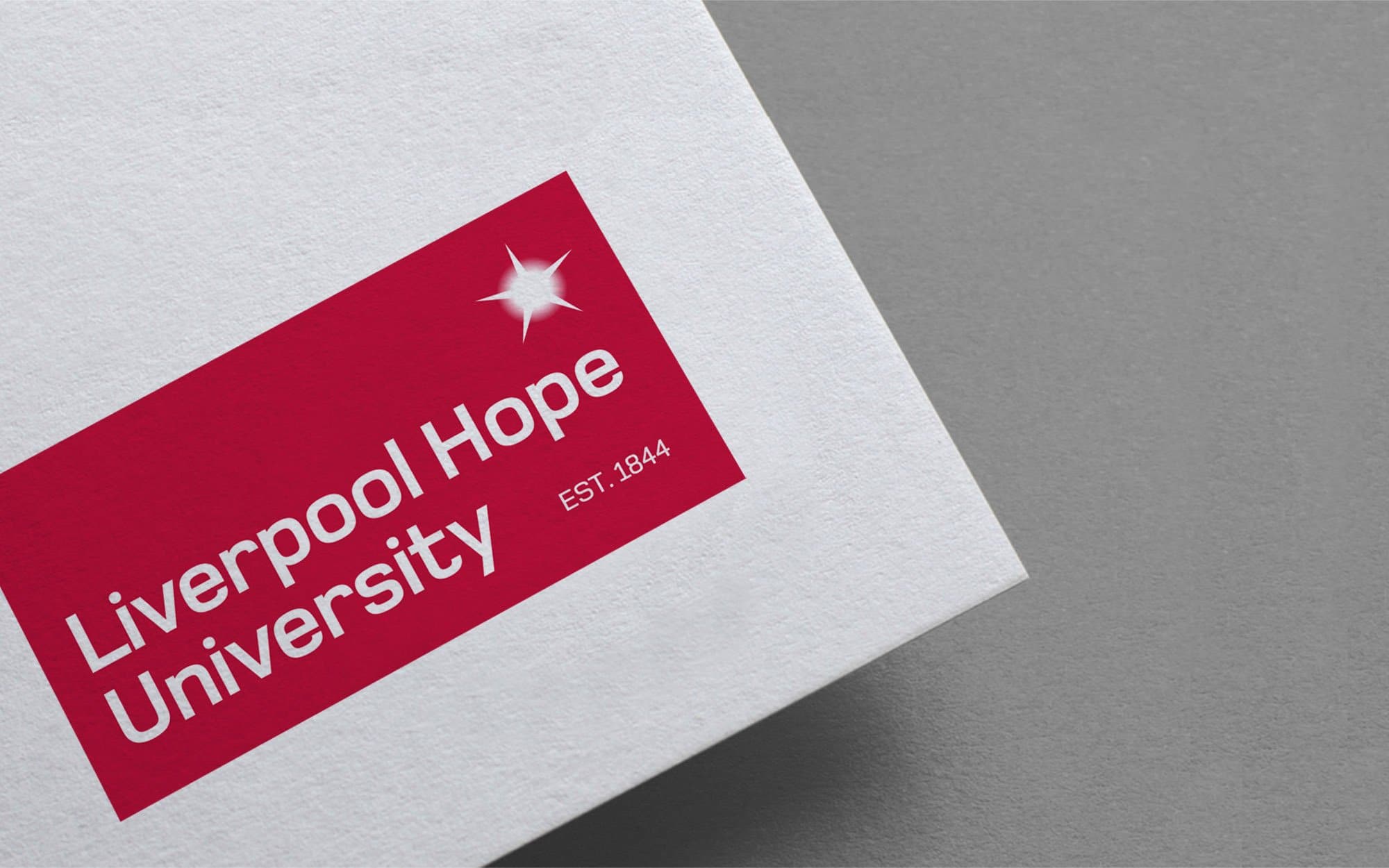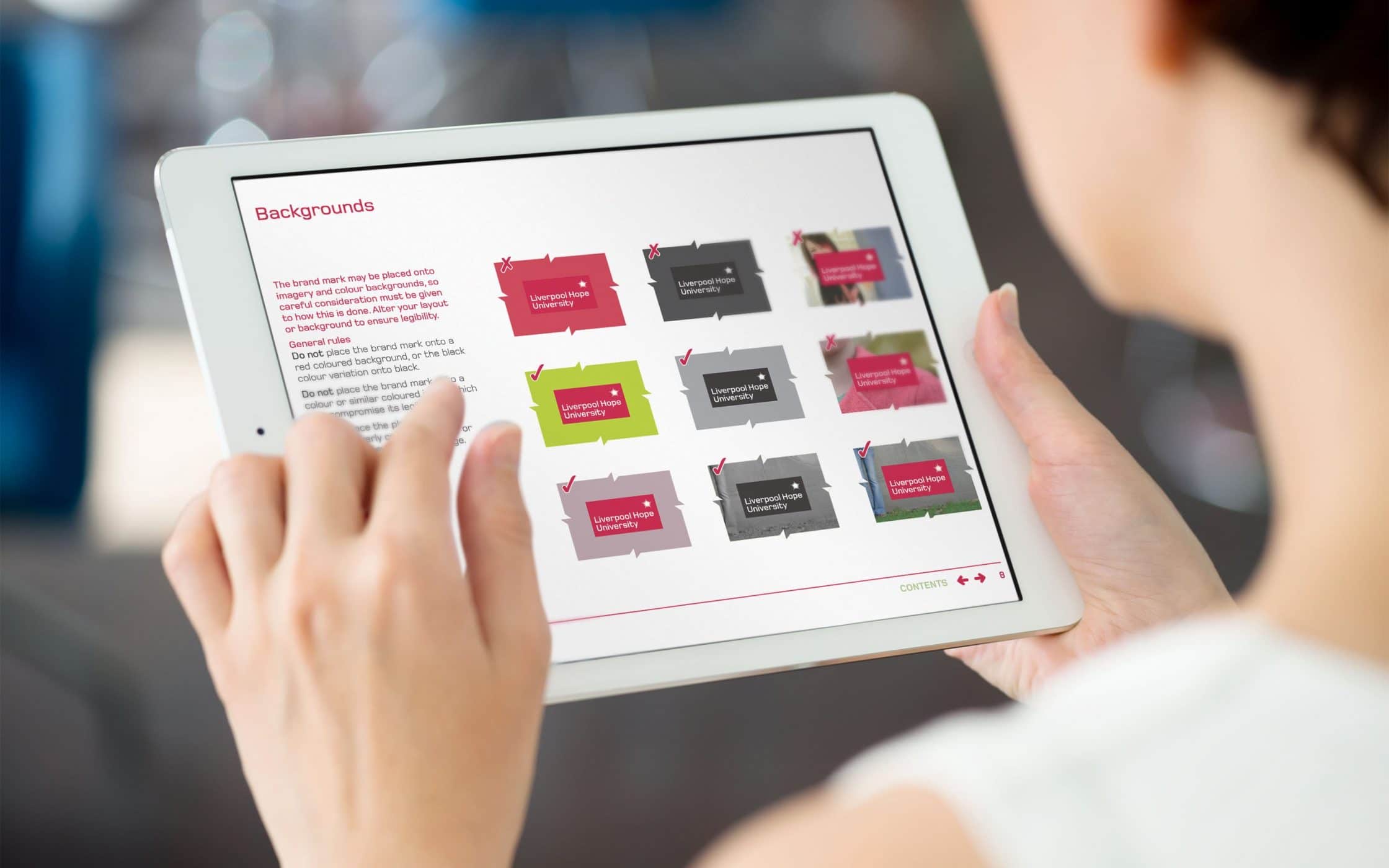 What we did
Competitor research / analysis
Focus groups and workshops
One-to-one and group interviews
Positioning and brand strategy
Tone of voice and messaging
Logo mark development
Visual and verbal identity
Digital design templates
Brand application guidelines
Implementation (print / web)
Tell us about you We dig deep to discover tangible benefits at your brand's heart. We then use insights and ideas to build your brand and shape your reputation. But we always start with a simple question: what do you need?