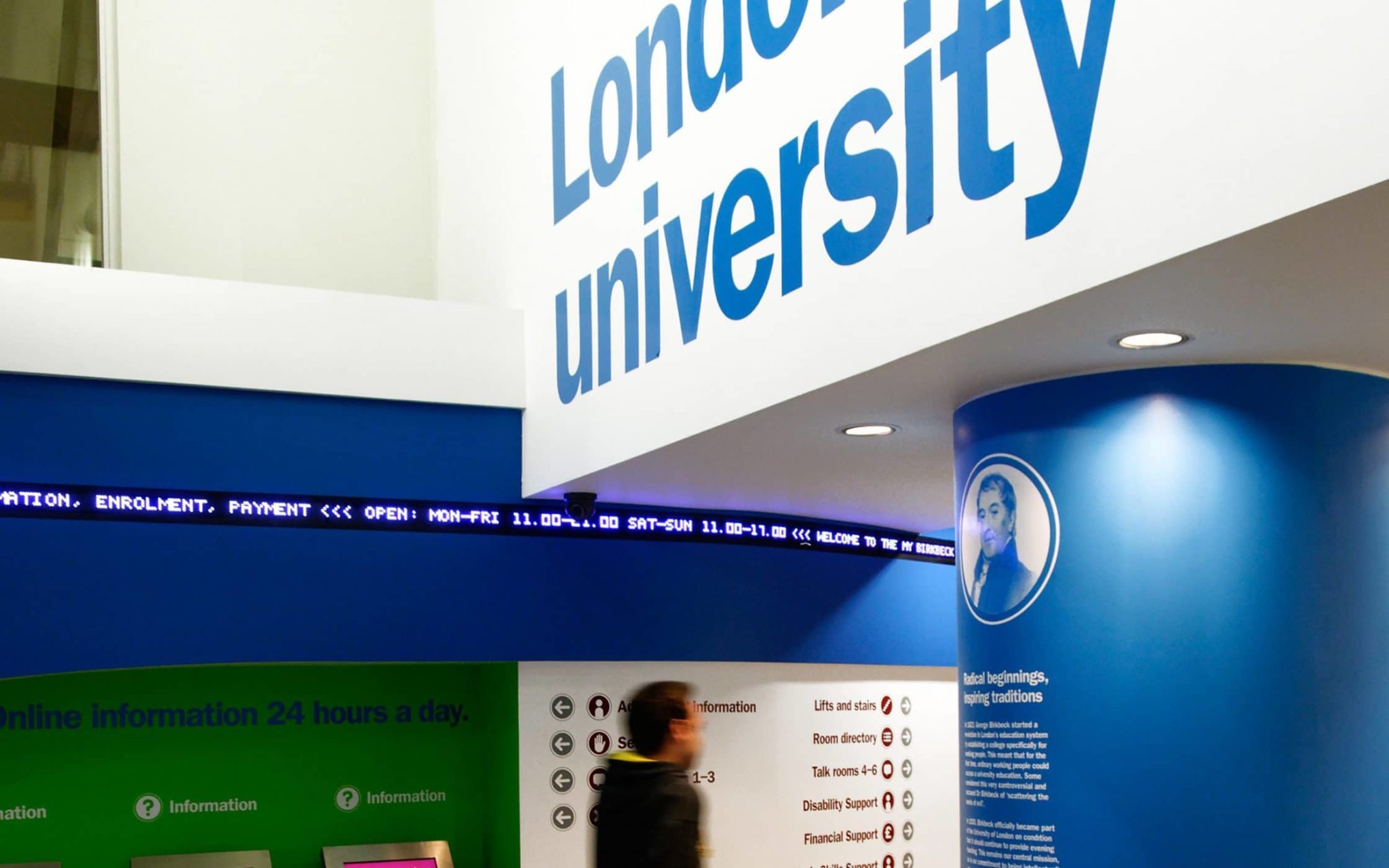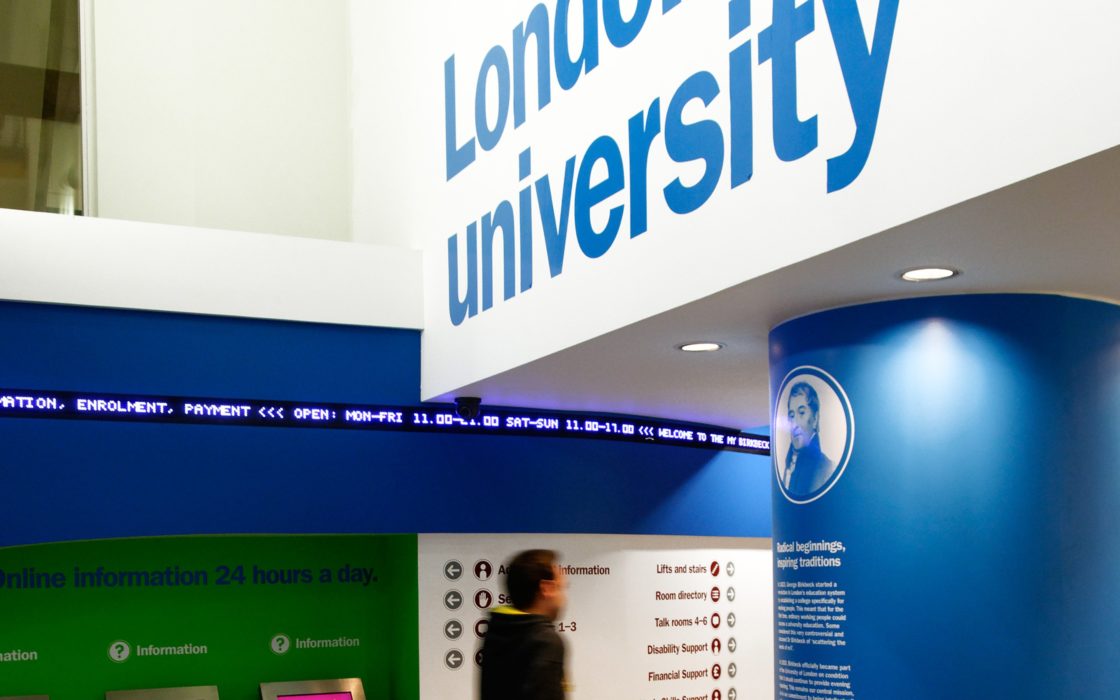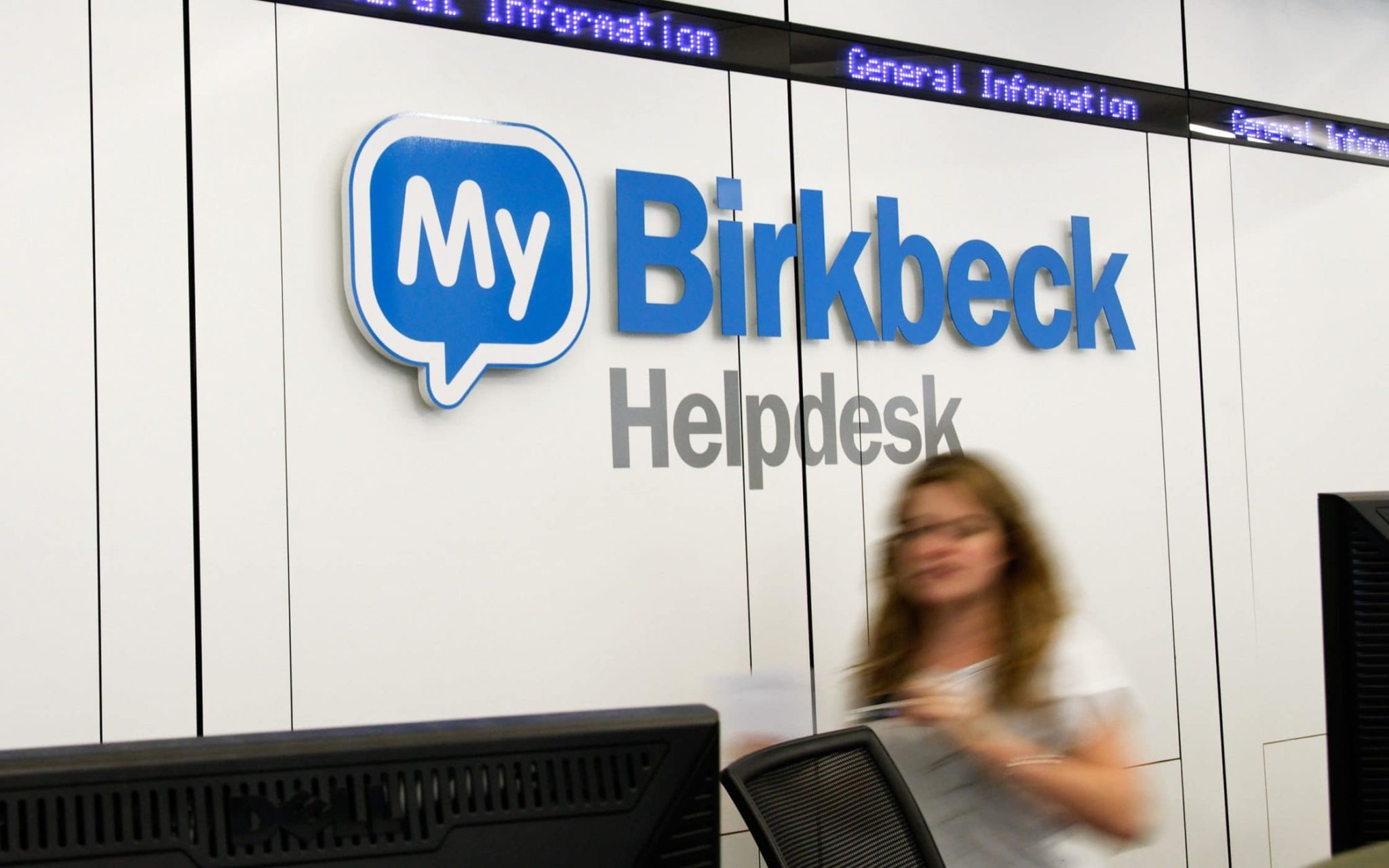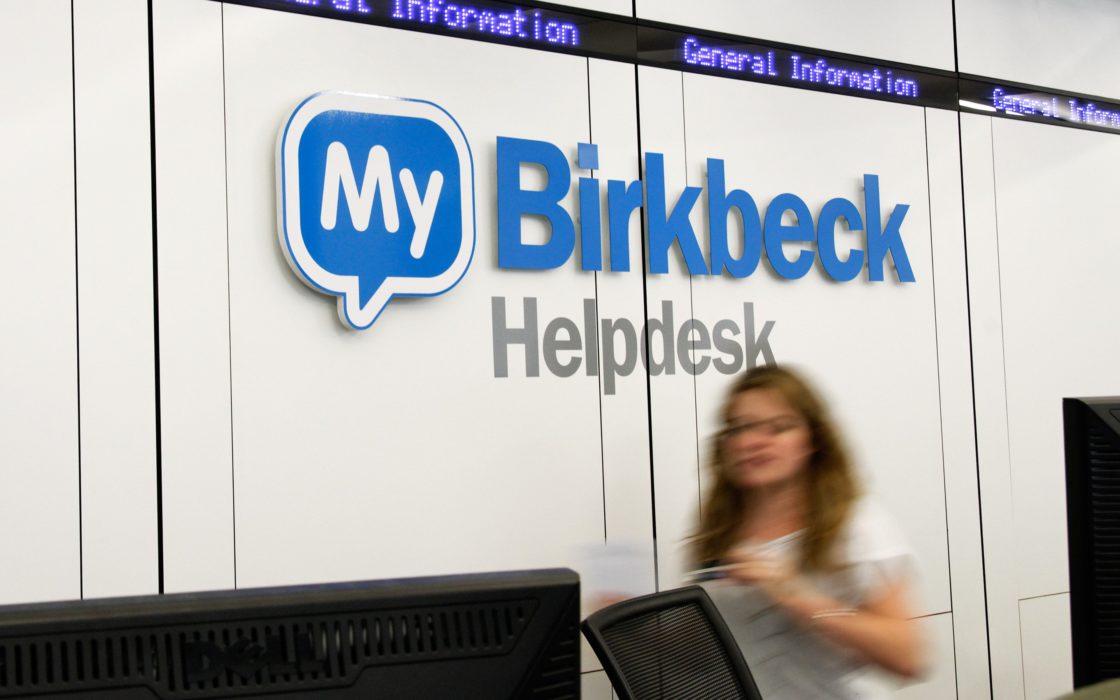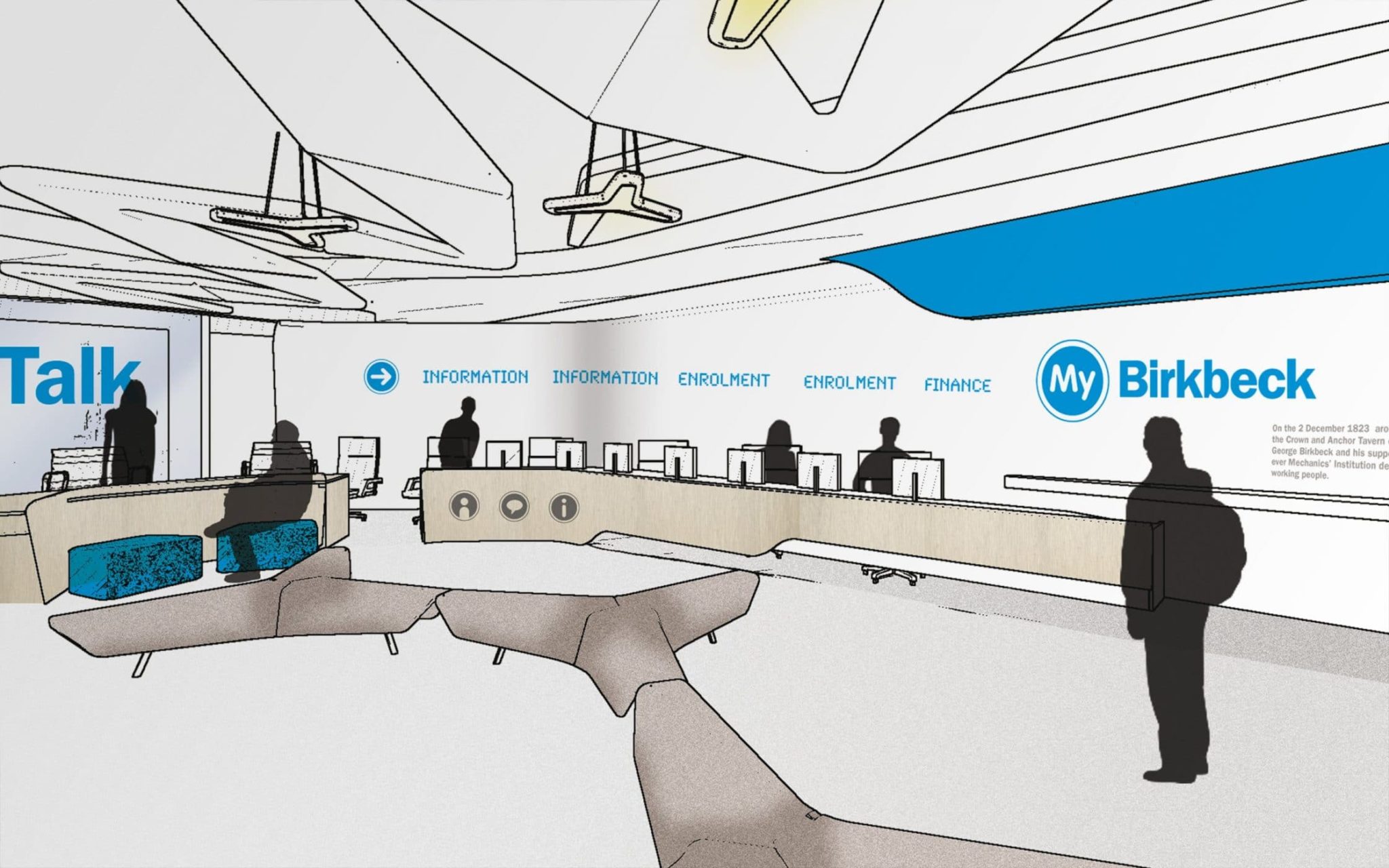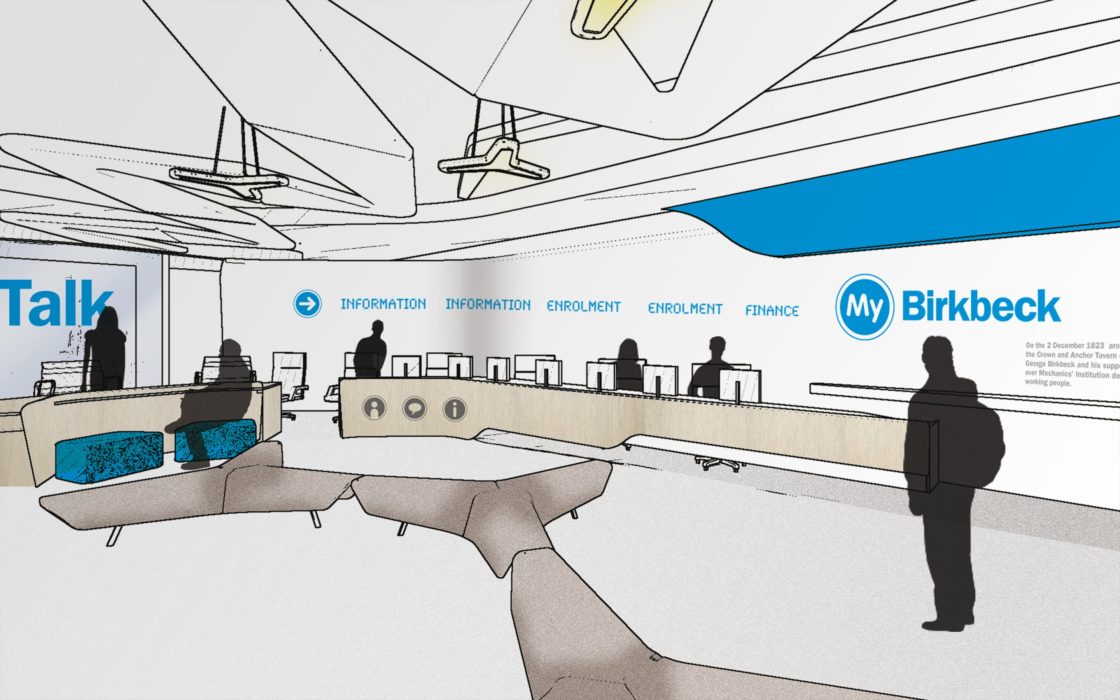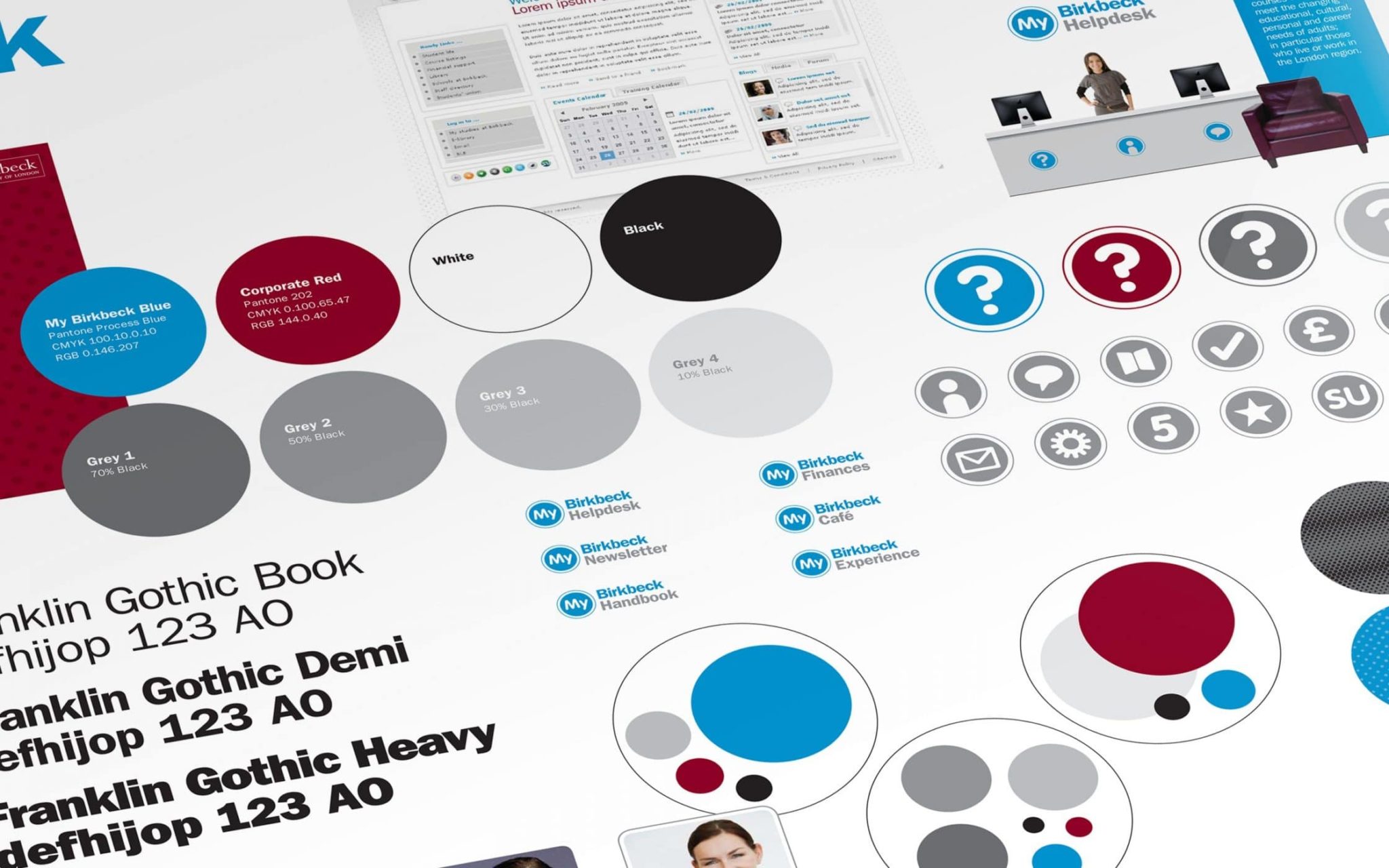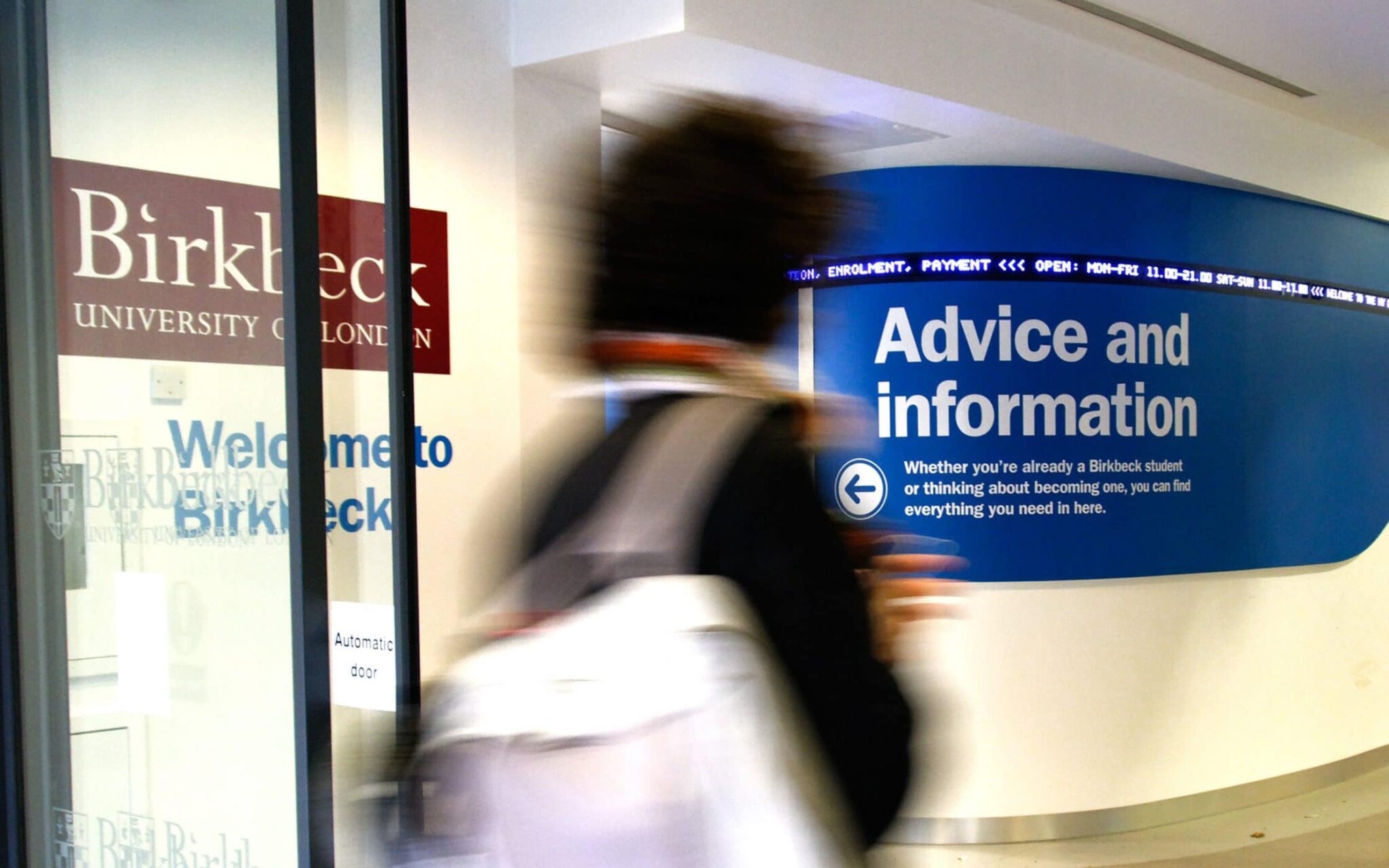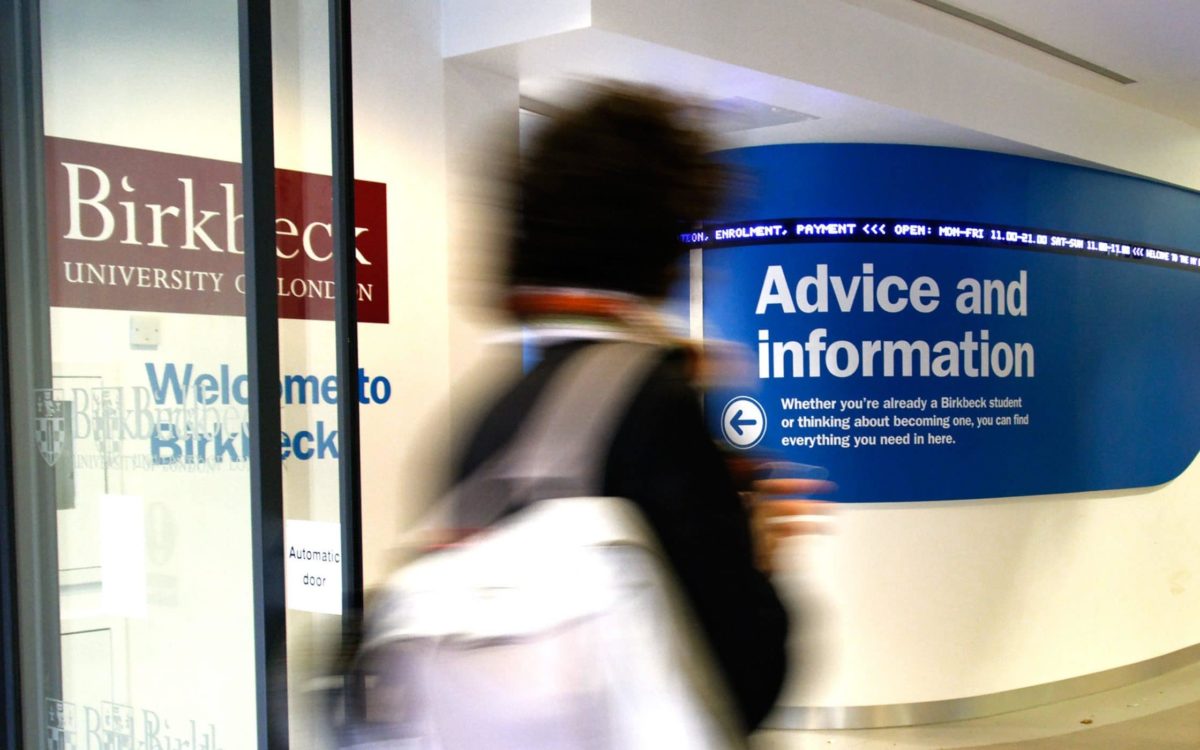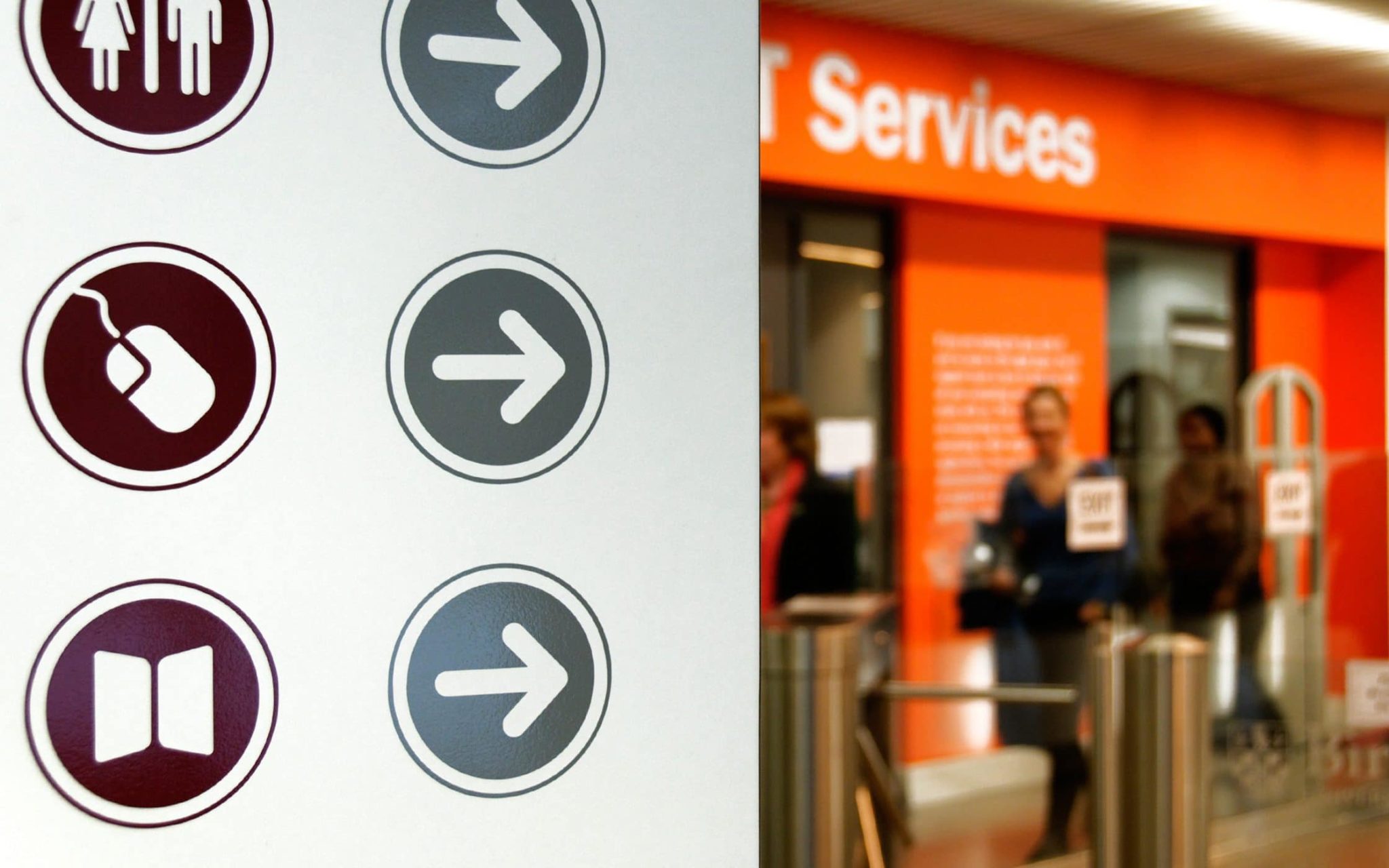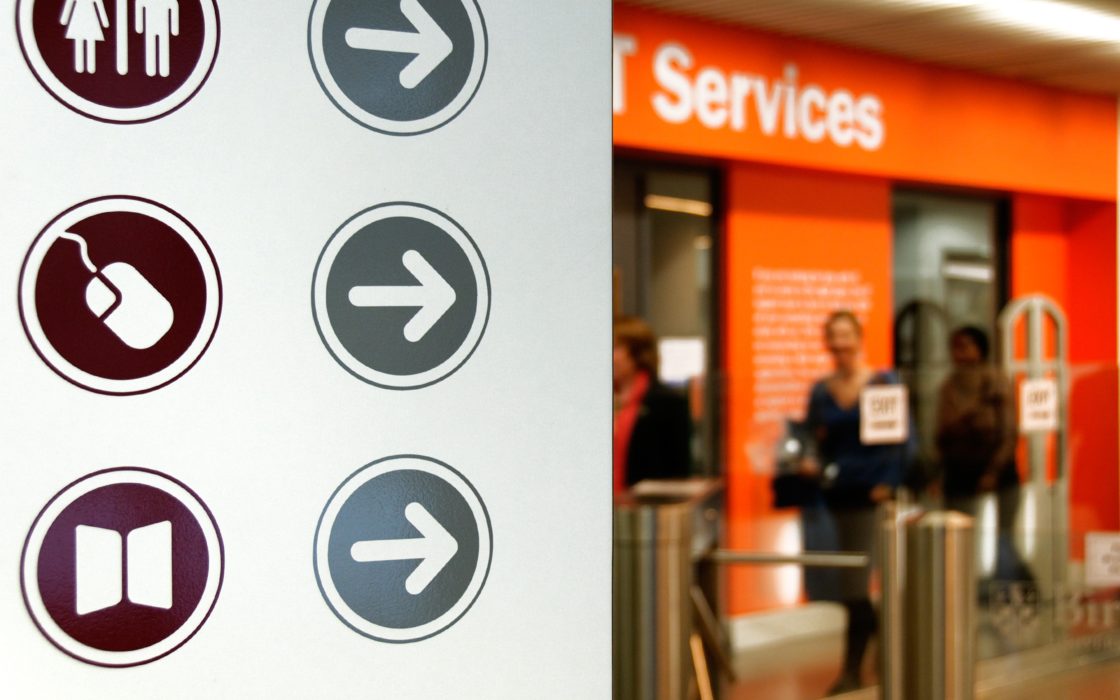 Overview
Birkbeck College is a world-class research and teaching institution, a vibrant centre of academic excellence and specialist provider of higher education evening classes. It felt the need to develop a standalone mark and identity – consistent with the University of London's outstanding reputation – to bring together all aspects of the student experience. The scope of work included the creation of a logotype and visual identity that would appear on all student material, making it easier for them to identify and locate services.
Outcome
Fabrik created a mark, visual identity and sub-brand framework for MyBirkbeck, a brand new student services centre. We also created an online gateway and consolidated the information from more than 50 individual websites.
Working closely with Birkbeck's architects, we created an overarching design theme, with super graphics, designs for the main student centre, reception and surrounding areas and wayfinding design. The creative solution was also applied across a range of media, from Birbeck's website to electronic and traditional communications.
What we did
Development of logotype
Visual & verbal language
Identity guidelines manual
Environmental branding
Wayfinding & signage
Launch planning
Traditional media
Website design
Kind Words
There's not much I can add really, the hugely positive response from our students to 'MyBirkbeck' speak volumes about Fabrik's unique approach to design and brand communication.

Monica Law
Head of Marketing and Recruitment, Birkbeck College