If you're hunting for the best mouse for graphic design, we've got you covered. A great mouse, for designers, is one of the most important investments you can make.
Achieving the best results as a professional graphic designer doesn't just mean investing in your skills. You also need the right tools to empower you as you work.
An excellent monitor makes video editing much easier, while an animation tablet transforms the way you sketch new ideas.
With so many high-tech tools for design available today, it's easy to forget about something as simple as the mouse. However, without the most reliable mouse, you'll struggle to complete any creative project.
Today, we're going to be exploring some of the best mice professionals can by to achieve amazing digital outcomes.
Our top picks for the best mouse for designers are:
Razer Viper Ultimate Hyperspeed (best with charging dock)
Logitech G900 Chaos Spectrum (best ambidextrous)
Mad Catz The R.A.T (best response time)
Logitech MX Master 3 Advanced (best professional)
Razer Basilisk Wireless (best battery life)
Logitech M570 Wireless (best with trackball)
Microsoft Arc Mouse (best portable)
Logitech G Pro Hero (best lightweight)
Razer Naga Trinity (best with configurable buttons)
Read on for more…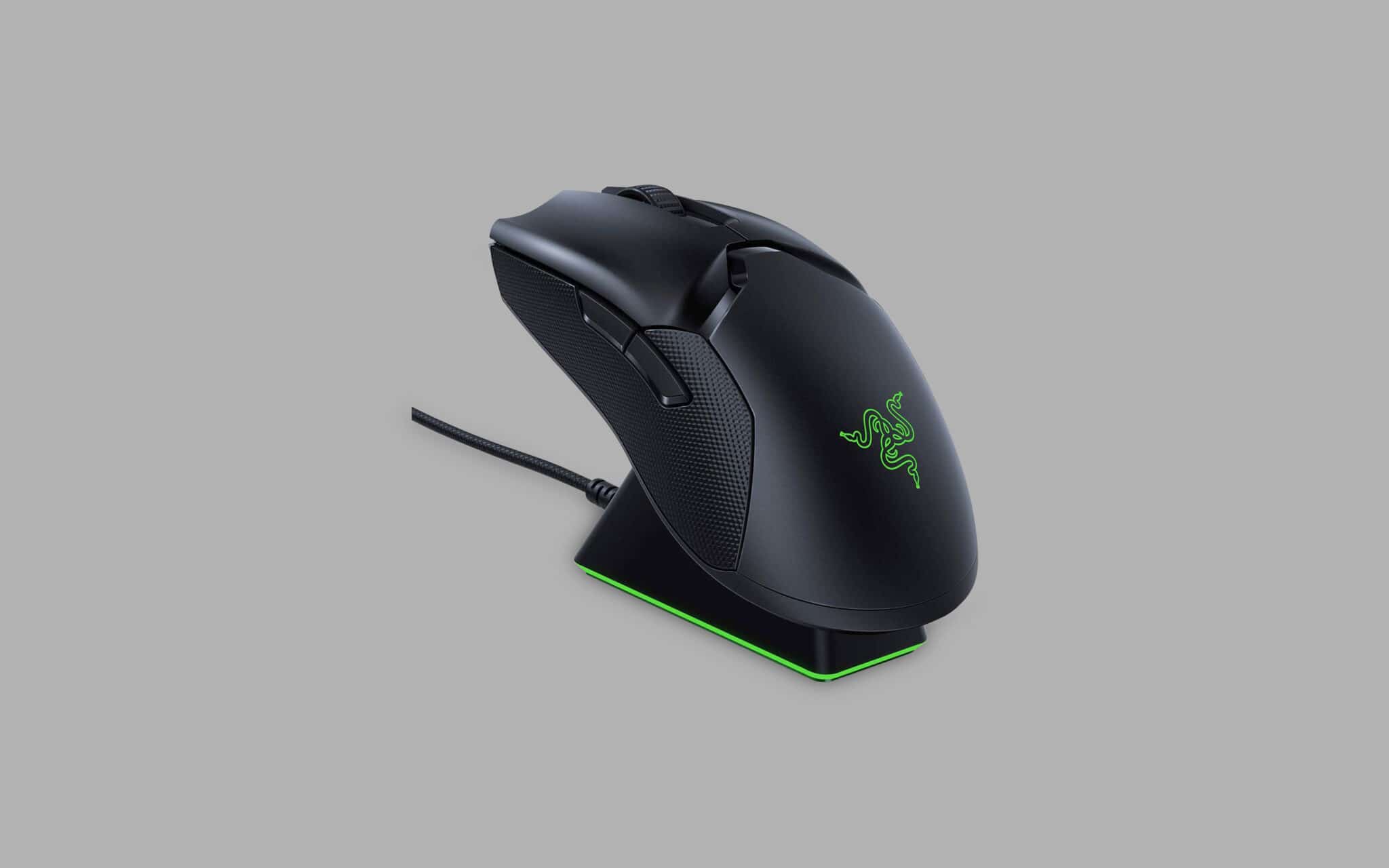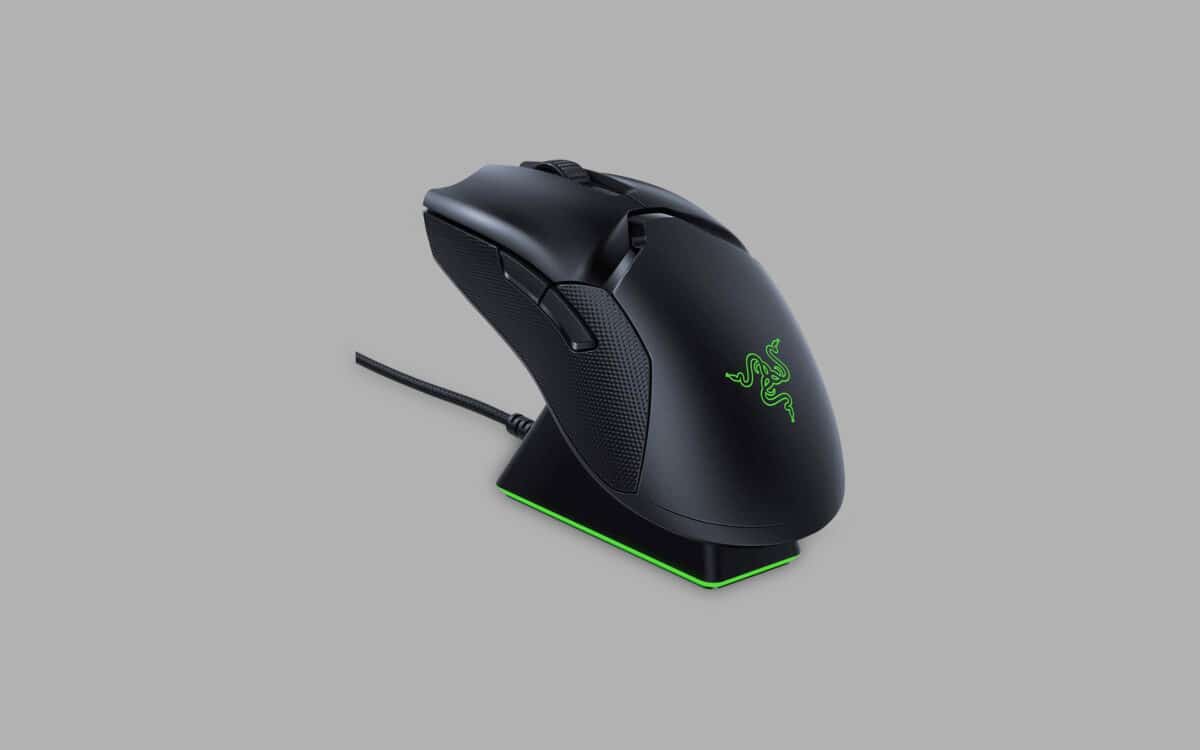 1. Razer Viper Ultimate Hyperspeed (best with charging dock)
The best wireless mouse for designers is often an excellent investment if you want a lot of freedom of movement for your designs. If you're constantly tired of wires and cables getting in the way of your work, a wireless alternative could be the perfect choice.
The Razer Viper Ultimate Hyperspeed is a quick and reliable mouse up to 25% quicker than competing options.
This high-performance device is one of the lightest options on the market today, with a 20k DPI optical sensor for speedy transmission.
An added bonus of this mouse is its ergonomic design. The special shape means you can use either hand with your mouse and feel completely comfortable doing so.
Features include:
25% quicker than competing mice
Zero-compromise 20k DPI optical sensor
Faster performance than traditional mechanical switches
Ambidextrous design
Programmable buttons for ease of use
Extra light-weight materials
Comfortable grip
The Viper Ultimate is lightweight, quick, and ideal for all kinds of work. Actuation is rated for around 70 million clicks, and the smooth grip on the side means you'll feel amazing moving your mouse wherever you need it.
Plus, there's a charging port to place your mouse on when you're done for the day.
Pros:
Ultra-fast performance
Lightweight and comfortable design
Great for left or right-handed performance
20k DPI optical sensor
Programmable buttons included
Cons:
Can be complex for initial setup
Quite expensive
Sale
Razer Viper Ultimate Hyperspeed
Meet the gaming Mouse that's powered by an ultra-fast wireless technology engineered for pro-grade performance. Featuring 20,000 DPI resolution for extremely precise tracking, optical mouse switches that actuate at the speed of light, and up to 70 continuous hours of play.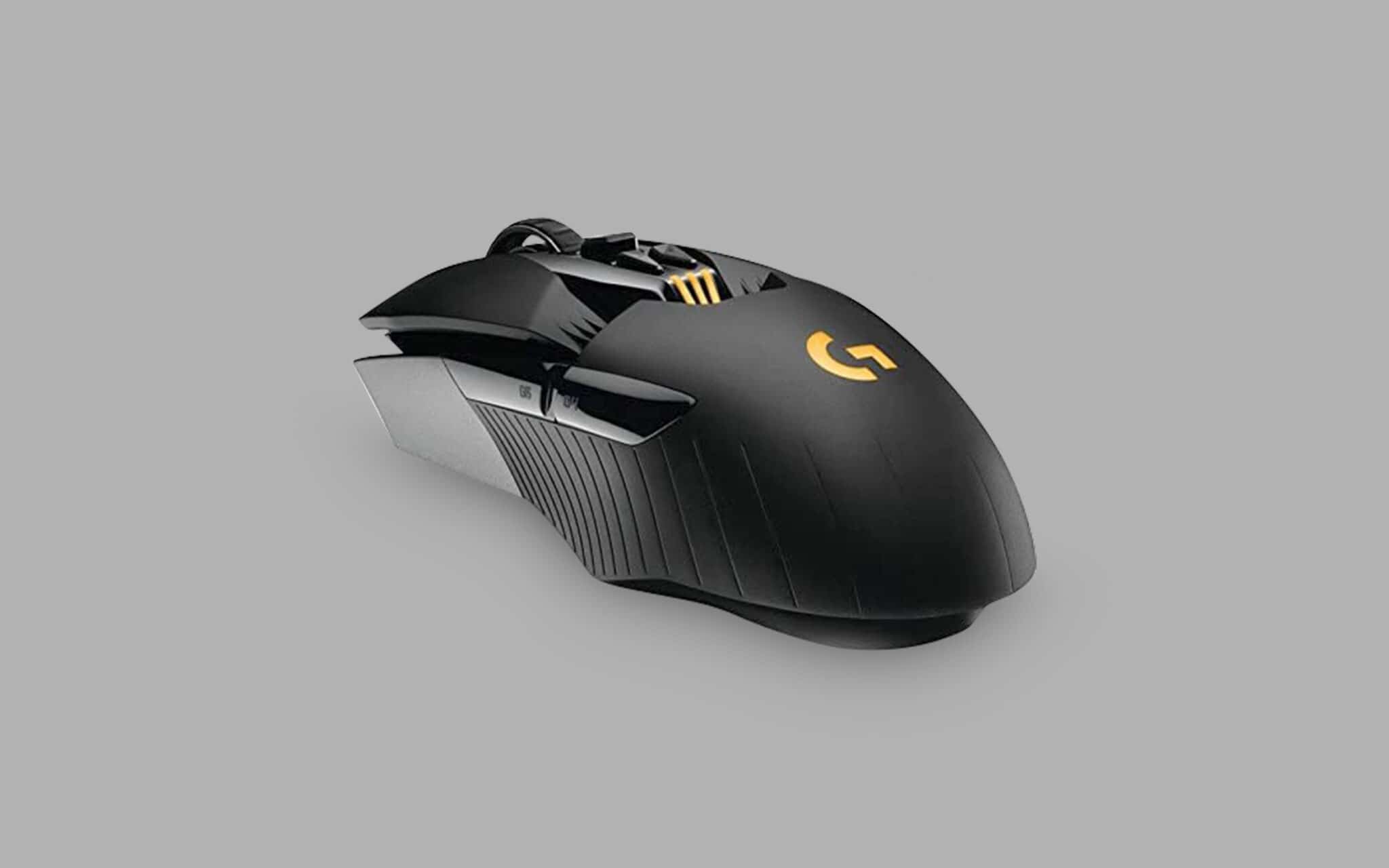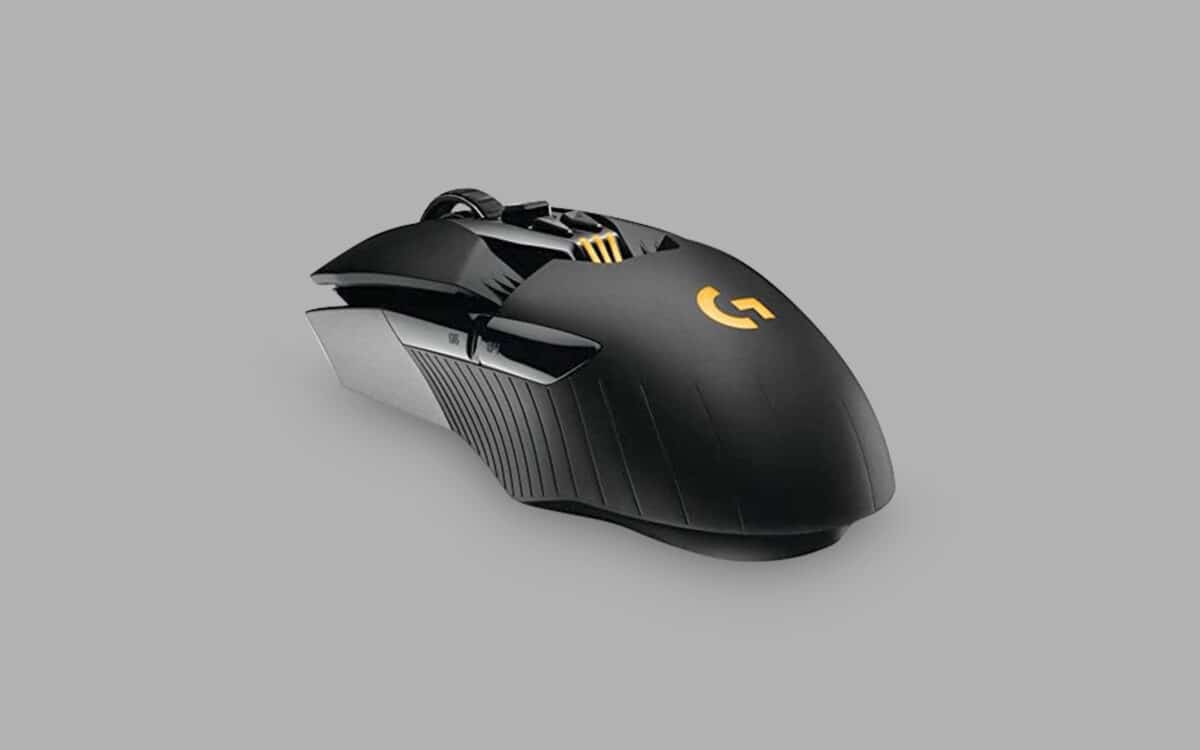 2. Logitech G900 Chaos Spectrum (best ambidextrous)
Convenient, durable, and brimming with amazing features, the Logitech G900 Chaos Spectrum is a strong contender for the best mouse for designers. This professional-grade device comes with ultra-fast lag-free connections whether you're using wireless or wired links.
There's a reliable battery-life lasting up to 30 hours for a single charge. While an impressive optical gaming sensor delivers more tracking accuracy too.
One of the things making this Logitech mouse so compelling is the customizable button layout. You can even adjust the design to suit your hand, making it perfect for any user.
The ambidextrous mouse also features RGB lighting with millions of colors, and a pivot button for consistently fast clicking.
Features include:
Ultra-fast lag-free wireless
30 hours of battery charge
Wired or wireless option
200-12000 DPI range
Customizable button layout
Ambidextrous lightweight design
Custom RGB lighting
Free software for making customizations
Pivot button design
Simple and effective, this Logitech G900 mouse is a delight for any designer, with a huge range of features to explore. We love the battery-saving function, as well as the way you can adjust the design of your mouse to suit you.
Pros:
Pivot button design
RGB lighting to suit your style
Custom button layout
Fully ambidextrous
Corded or cord free option
Cons:
Some limitations in battery life
Sale
Logitech G900 Chaos Spectrum
In high-pressure moments, lag time can be the difference between winning it all or losing. Featuring a virtually lag-free 1-millisecond report rate, highly optimized 2.4GHz wireless connection and lightweight design, this mouse delivers incredible speed and responsiveness for competition-level twitch targeting.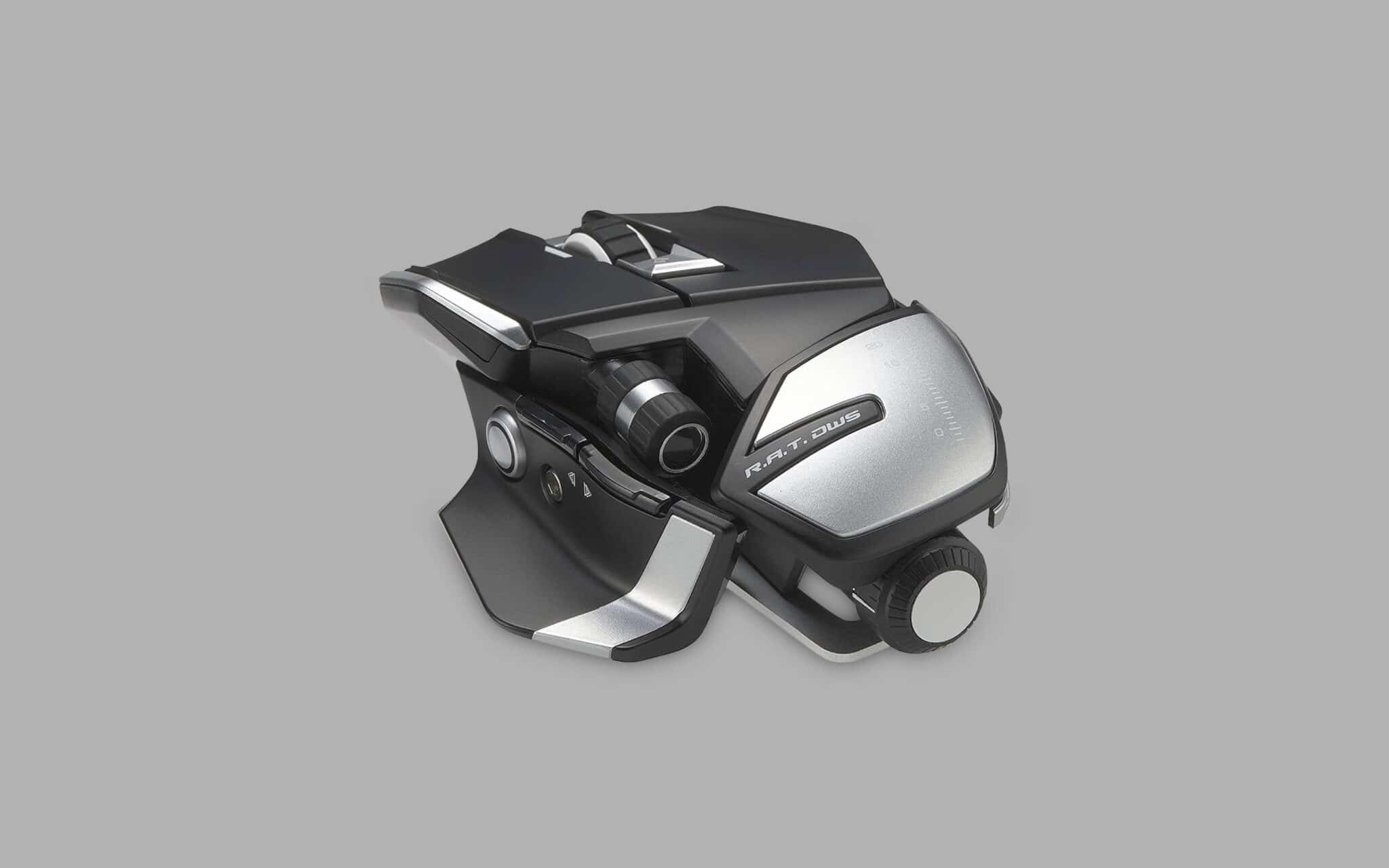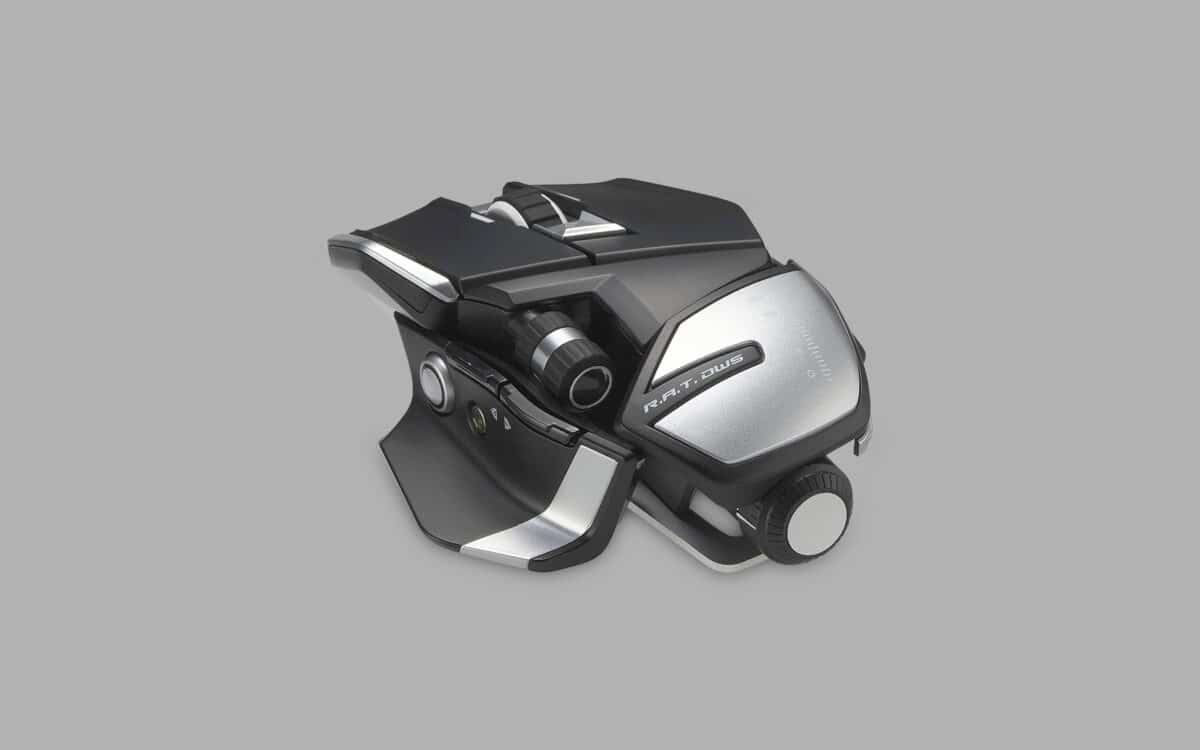 3. Mad Catz The R.A.T (best response time)
When it comes to shopping for the best mouse for designers, it's worth looking into products also custom-made for gamers. Like gamers, designers need fast response times, smooth motion, and exceptional ergonomics.
The Mad Cats R.A.T delivers on all of these levels, and more. There's dual-mode wireless connectivity available, with a 2.4Ghz mode, and Bluetooth mode for up to 300 hours of use. You also get one millisecond response time.
Patented DAKOTA switch technology accelerates the response time to make your mouse up to 60% faster than standard mechanical switches.
Users also have access to an amazing software solution which comes with access to all kinds of settings, including hot keys and macros for up to 4 user profiles.
Features include:
Dual-mode wireless performance
Support for up to 300 hours of battery
Patented switch for faster response time
Excellent customization software
60 million click lifetime
Adjustable palm rest
Barrel-style scroll wheel
Settings for up to 4 users
Mad Catz promises this mouse will handle up to 60 million clicks, for longer performance, and you can even adjust the palm rest to suit your preferred comfort levels. Plus, there's an amazing solid aluminium chassis for durability.
Pros:
Amazing adjustable comfort
Unbelievable speed and response time
Great battery life with dual connection options
Settings for up to 4 users
Adjustable ergonomics
Cons:
Can be a little complex for beginners
Feels a little clunky in places
Sale
Mad Catz The R.A.T
Take complete control of your gaming experience with the R.A.T. DWS Wireless Optical Gaming Mouse. This mouse is equipped with dual-mode wireless 2.4GHz and Bluetooth connections. The 2.4GHz wireless mode gives you a lightning-fast one millisecond response time along with a wider range of compatibility.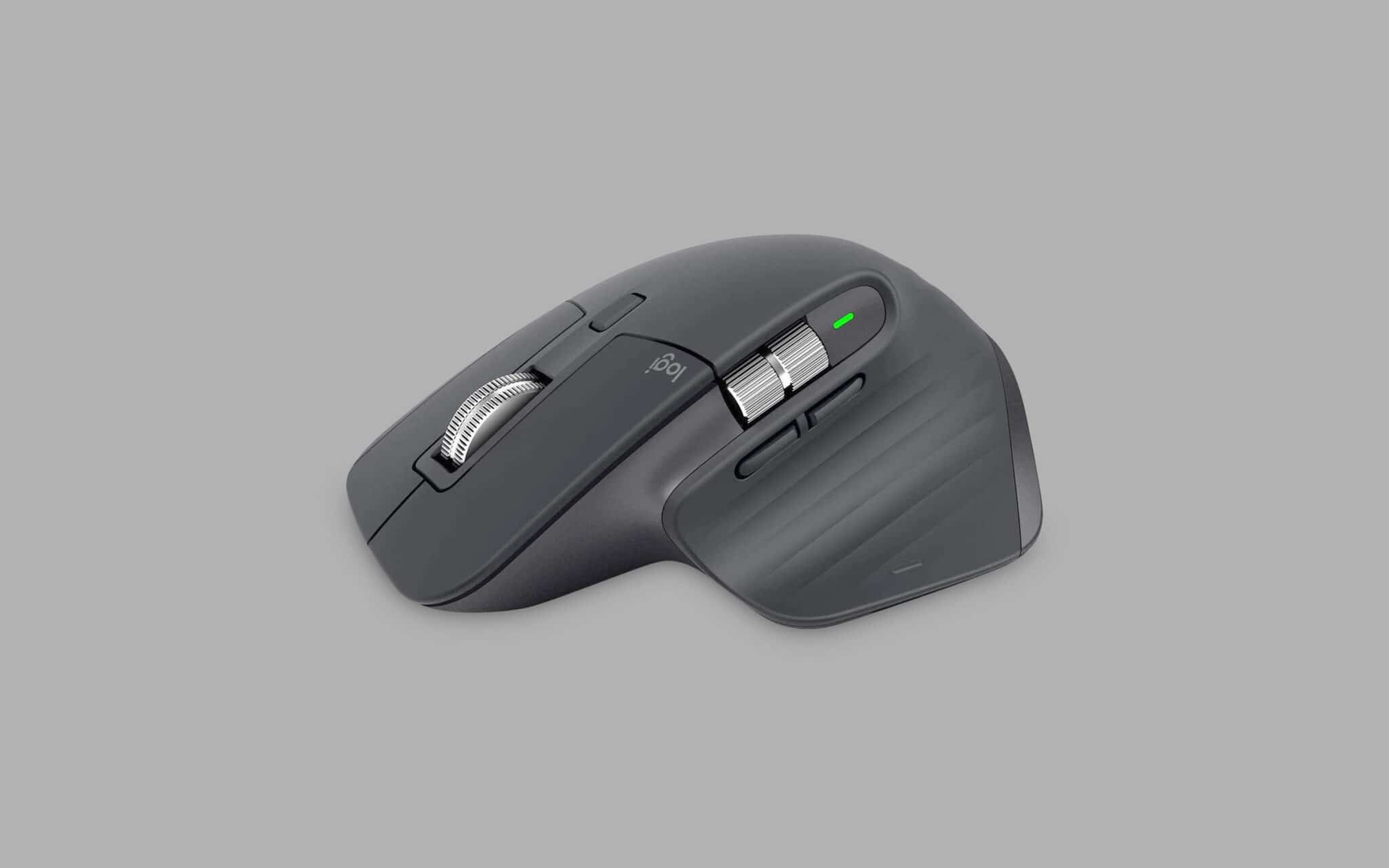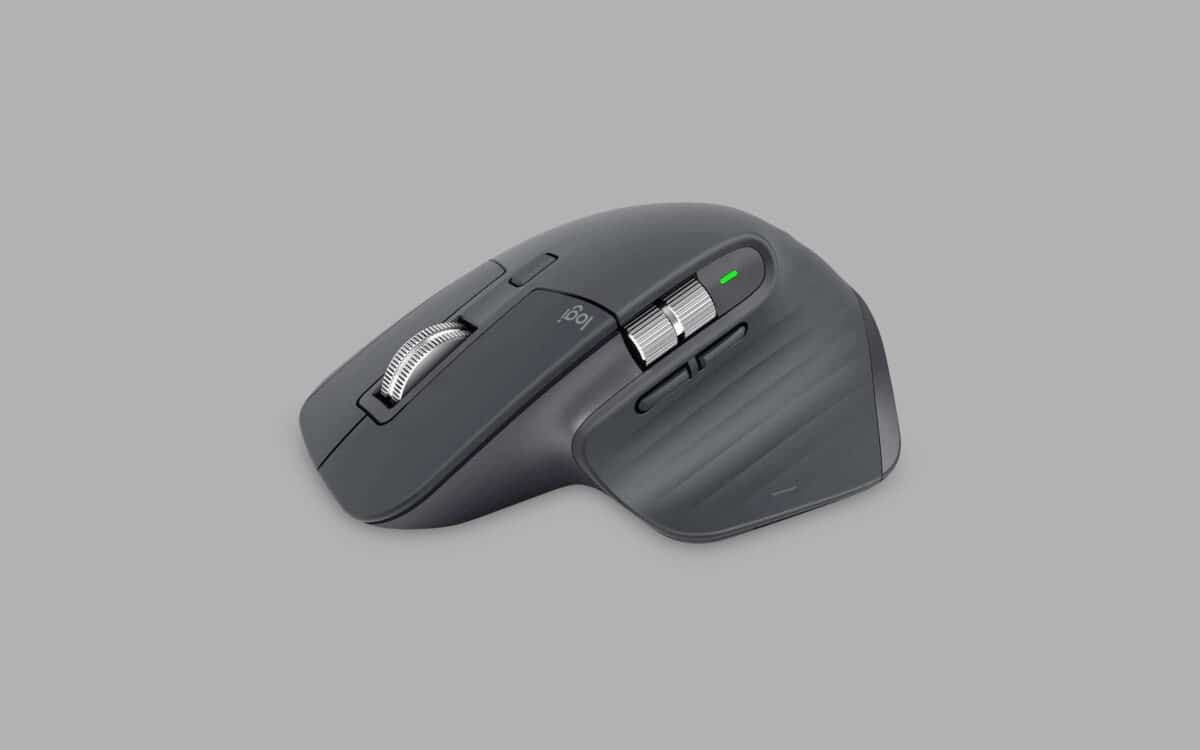 4. Logitech MX Master 3 Advanced (best professional)
If your idea of the best mouse for designers is something simple, efficient, and professional, the Logitech MX Master 3 has you covered. This stunning mouse comes with an ultra-fast magspeed scrolling system.
Alongside excellent speed (up to 90% faster than the competition), you also get ultra-quiet and precise performance. While a comfortable ergonomic shape sculpts perfectly to your hand.
For those who like to customize their mouse performance, the Logitech MX Master 3 comes with access to software where you can speed up your workflow with app-specific profiles. There's even support for cross-computer control, so you can work on multiple devices at once.
Features include:
Ultra-fast scrolling functionality
Highly comfortable shaping
App-specific customizations
Flow cross-computer control
Works on any surface
4000 DPI sensor
Powerful rechargeable design
Multi-device and OS performance
1 year warranty
This fantastic 4000 DPI sensor designer mouse also comes with up to 5 times more accuracy than the competition. You can ensure you're always hitting the correct pixel when you're working on creative projects.
A full charge also lasts anywhere up to 70 days, and 1 minute of charging delivers up to 3 hours of use.
Pros:
Excellent battery and charging function
1-year limited hardware warranty
USB-C rechargeable device functionality
Cross-computer controls
App-specific customizations.
Cons:
Clunky forward and back buttons
Dongle isn't USB-C
Logitech MX Master 3 Advanced
Mx master 3 is the most advanced master series mouse yet. It has been designed for designers and engineered for coders – to create, make, and do faster and more efficiently with an all-New electromagnetic scroll wheel, app-specific workflow customizations, and a crafted form designed for the shape of your palm.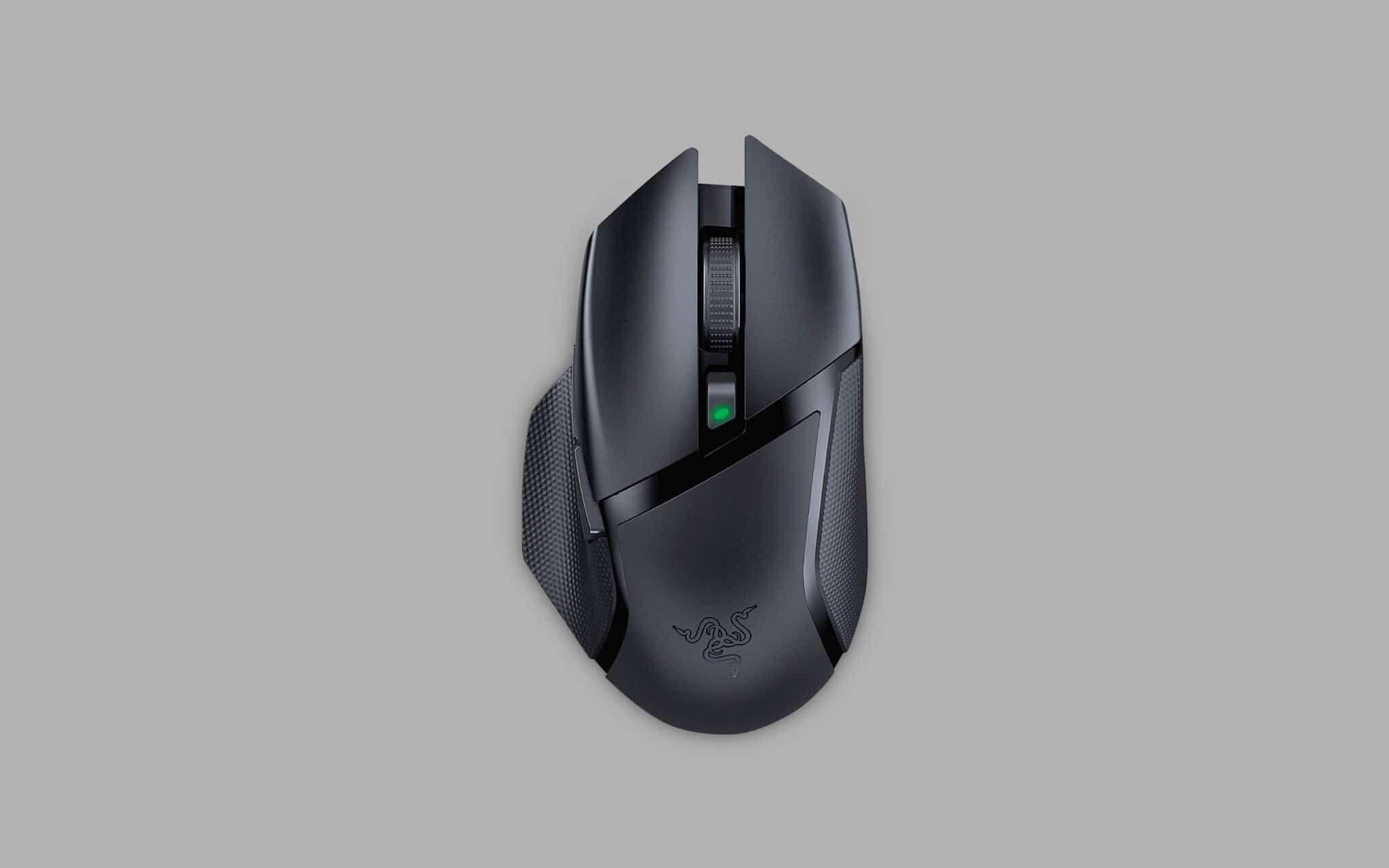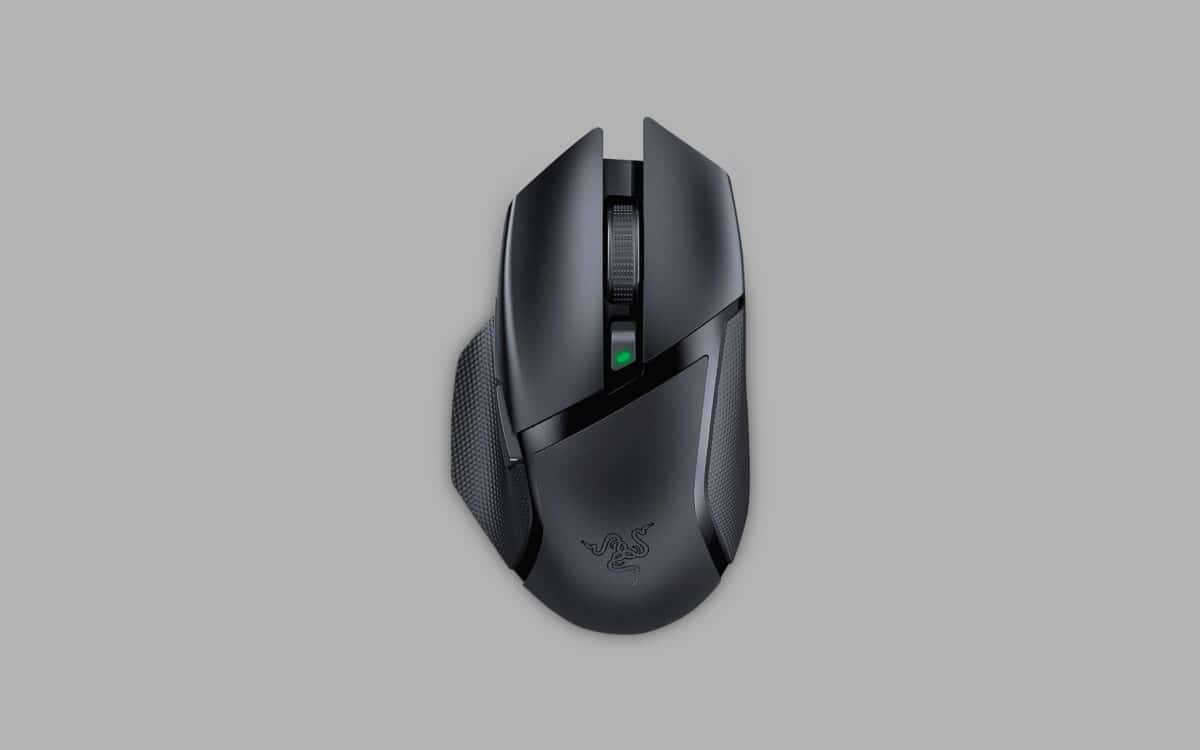 5. Razer Basilisk Wireless (best battery life)
If your idea of the best wireless mouse for designers is something you don't have to recharge constantly, the Razer Basilisk Wireless is a fantastic choice.
This powerful computer mouse is one of the best sellers on the market today, with the promise of up to 25% response rates compared to competing mice, ultra-low latency, and minimal interference issues.
Dual-mode connectivity ensures users can choose the connection option best-suited to their needs, with up to 6 programmable buttons you can connect to programs like Photoshop. You can play, work, and create for up to 450 hours on one charge with this Bluetooth mouse too.
Features include:
Up to 450 hours of life
16k DPI optical sensor
6 programmable buttons
450-hour battery
Dual-mode connectivity
25% faster than competing mice
2-year warranty
Among the best-selling gaming mice available right now, the Razer Basilisk is great for any scenario where you can't compromise on speed, accuracy, and performance. If you're using the hyper speed function, you can even upgrade your mouse performance on the go.
Pros:
Smooth scrolling experience
Fantastic accuracy and speed
Very tactile clicking
Up to 450 hours of battery life
Programmable buttons included
Cons:
Uncomfortable clicking experience
Sale
Razer Basilisk Wireless
With a high-speed transmission, extremely low latency, and seamless frequency switching in the noisiest environments, you won't even realize that you're gaming with a Razer Basilisk wireless mouse.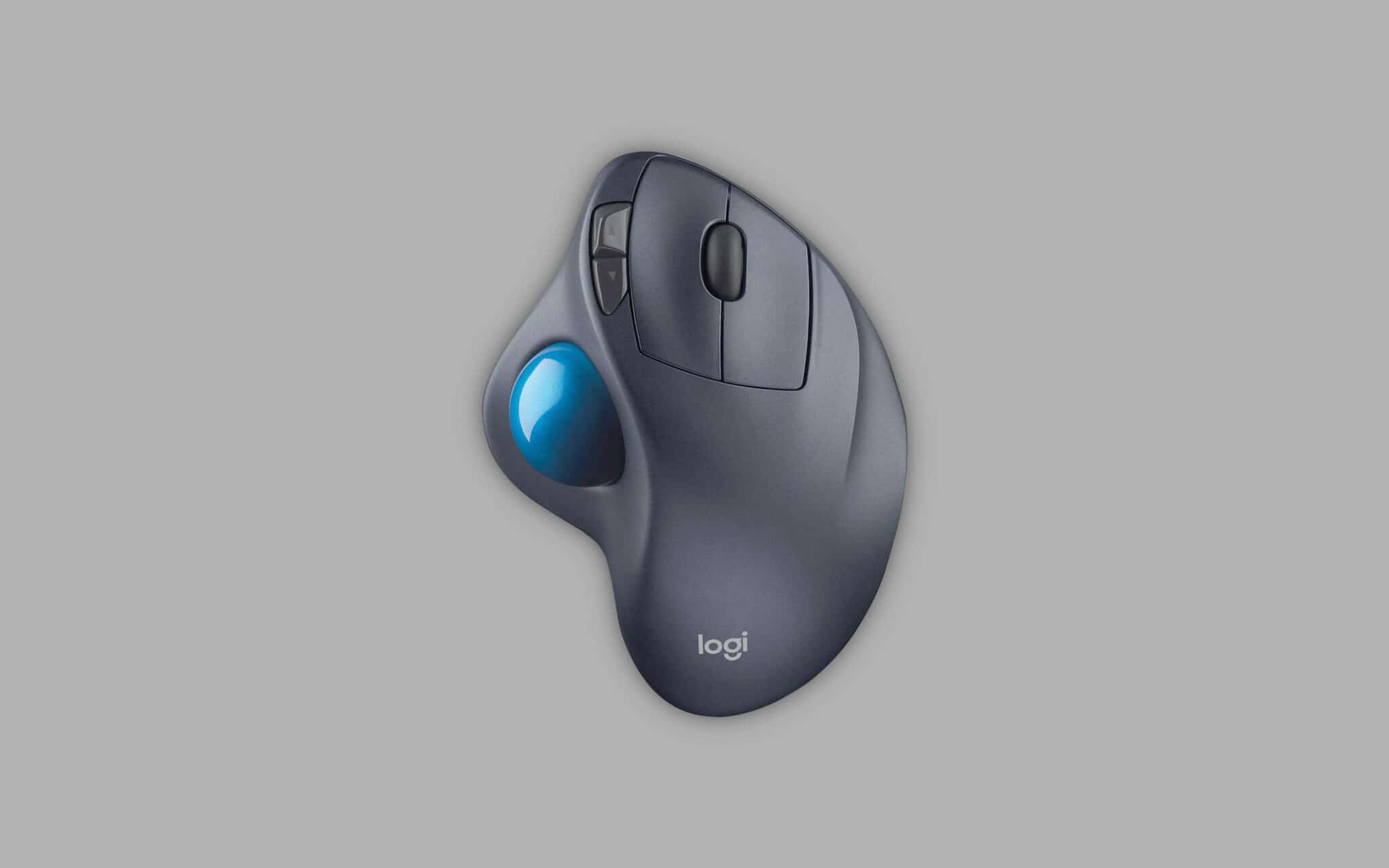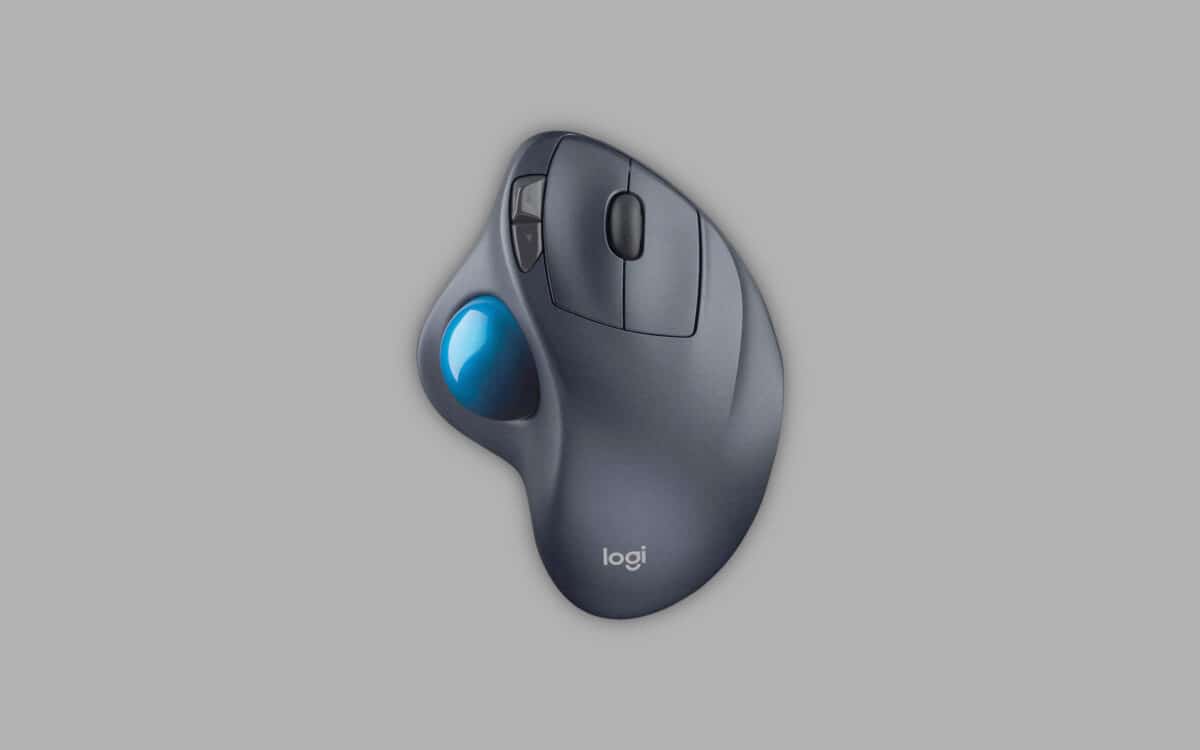 6. Logitech M570 Wireless (best trackball mouse for designers)
Although not every designer loves the trackball experience, many are still 100% committed to it. This Logitech M570 mouse gives you the ergonomics you need for everyday work, combined with precision and accuracy.
Compatible with a huge variety of devices, the Logitech M570 means you don't need to move your mouse around the table to move around the screen.
The trackball comes with the Logitech unifying receiver, a wireless solution which stays in your laptop, with no need to unplug when you're moving around. In terms of battery, the Logitech m570 is almost unbeatable.
You can go up to 18 months without recharging, and there's a battery indicator to let you know when to power up.
Features include:
Up to 18 months of battery life
Comfortable ergonomic shape
Fantastic unifying receiver
Trackball functionality
Precise cursor control on any service
Excellent integrated scroll wheel
Tactile buttons
Wireless design
Totally wireless, for easier control, the Logitech M570 mouse will give you more accuracy and comfort when you're working on any project. This is a perfect product to have handy if you don't always have a convenient space to place your mouse when you're working.
Pros:
Excellent trackball performance
Powerful receiving functionality
18 months of battery life
Wireless tactile design
Lightweight portability
Cons:
Takes some getting used to if you're not familiar with trackballs
Logitech M570 Wireless
The Logitech M570 Wireless is ergonomically designed to let you work in comfort for hours on end. Your trackball stays in one place, so you don't have to move your arm to move your cursor. Its sculpted shape supports your hand to let you work all day in comfort.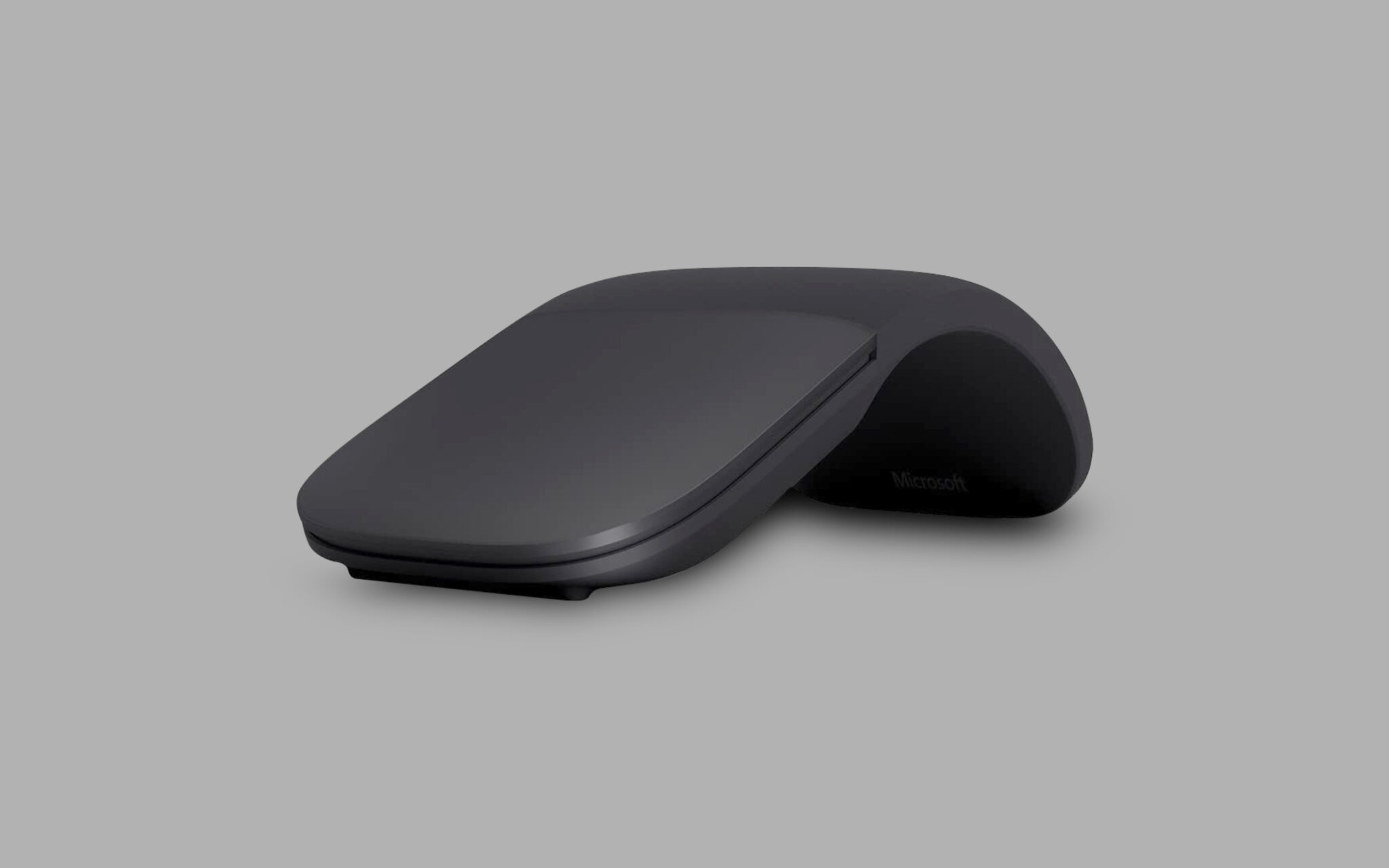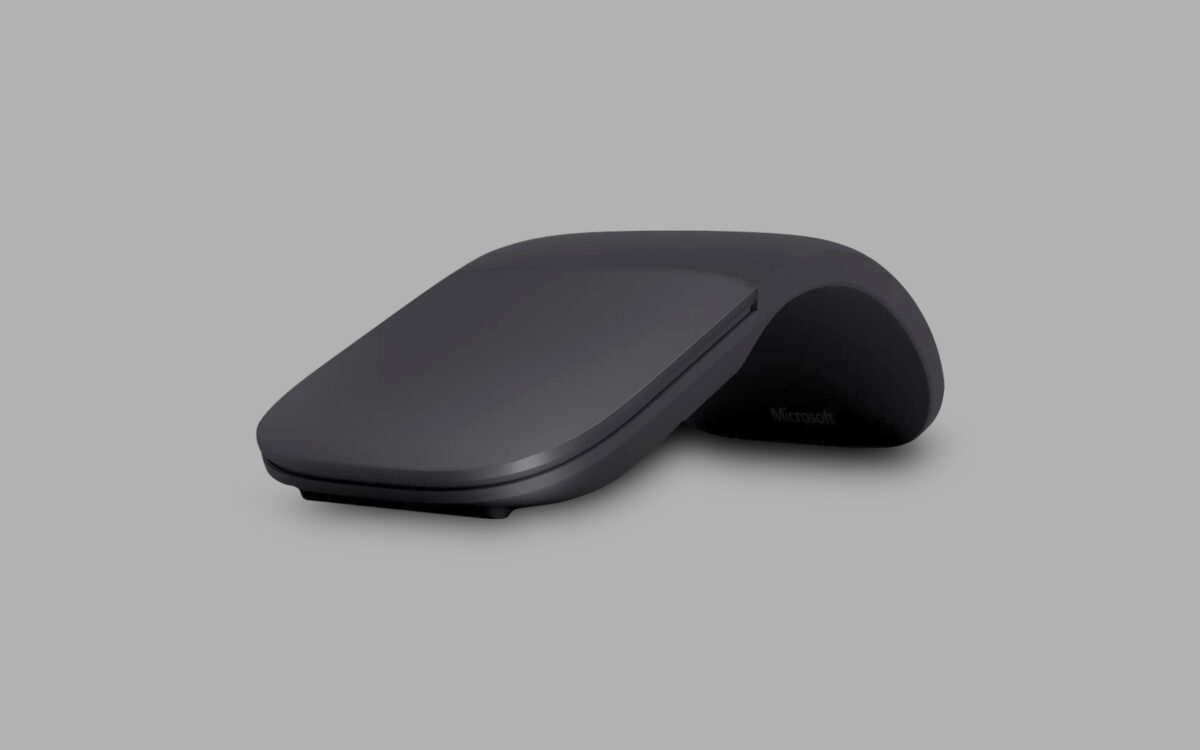 7. Microsoft Arc Mouse (best portable mouse for designers)
Probably one of the most unusual mice we've seen on the market so far, the Microsoft Arc mouse is incredibly futuristic. This ultra-slim and lightweight product doesn't come with any extra buttons or programmable sections, but it is wireless, and the battery lasts up to 6 months.
You can snap the mouse flat when you're not using it, making it easy to slip into a bag or pocket.
With a unique curve which perfectly fits your hand, the Microsoft Act is a wonderful tool to use. Even when you're working on projects all day, you never get uncomfortable. The innovative scroll plane means you can scroll vertically and horizontally.
Plus, you can enjoy a wireless range of up to 10 meters.
Features include:
Ultra slim lightweight design
Simple functionality
Innovative scroll plane
Excellent wireless range of up to 10 meters
Battery life of up to 6 months
Snap flat for transportation
Beautiful professional design
If you need the best mouse for designers, but you don't want anything which seems too complex, this Microsoft mouse could be the perfect investment. We love the way it looks and feels. For portability alone, there's nothing else that comes close to this device.
Pros:
Stunning slim and lightweight design
Unique snap flat features
Scroll plane for full control
Comfortable natural curve
Microsoft approved
Cons:
No advanced features or programming options
Sale
Microsoft Arc Mouse
Ultra-slim and lightweight, Microsoft Arc Mouse goes anywhere without the weight or bulk of traditional mice. What's more, you can snap it flat and easily slip it in your back pocket or bag for travel. The Microsoft Arc Mouse connects wirelessly to your device via Bluetooth.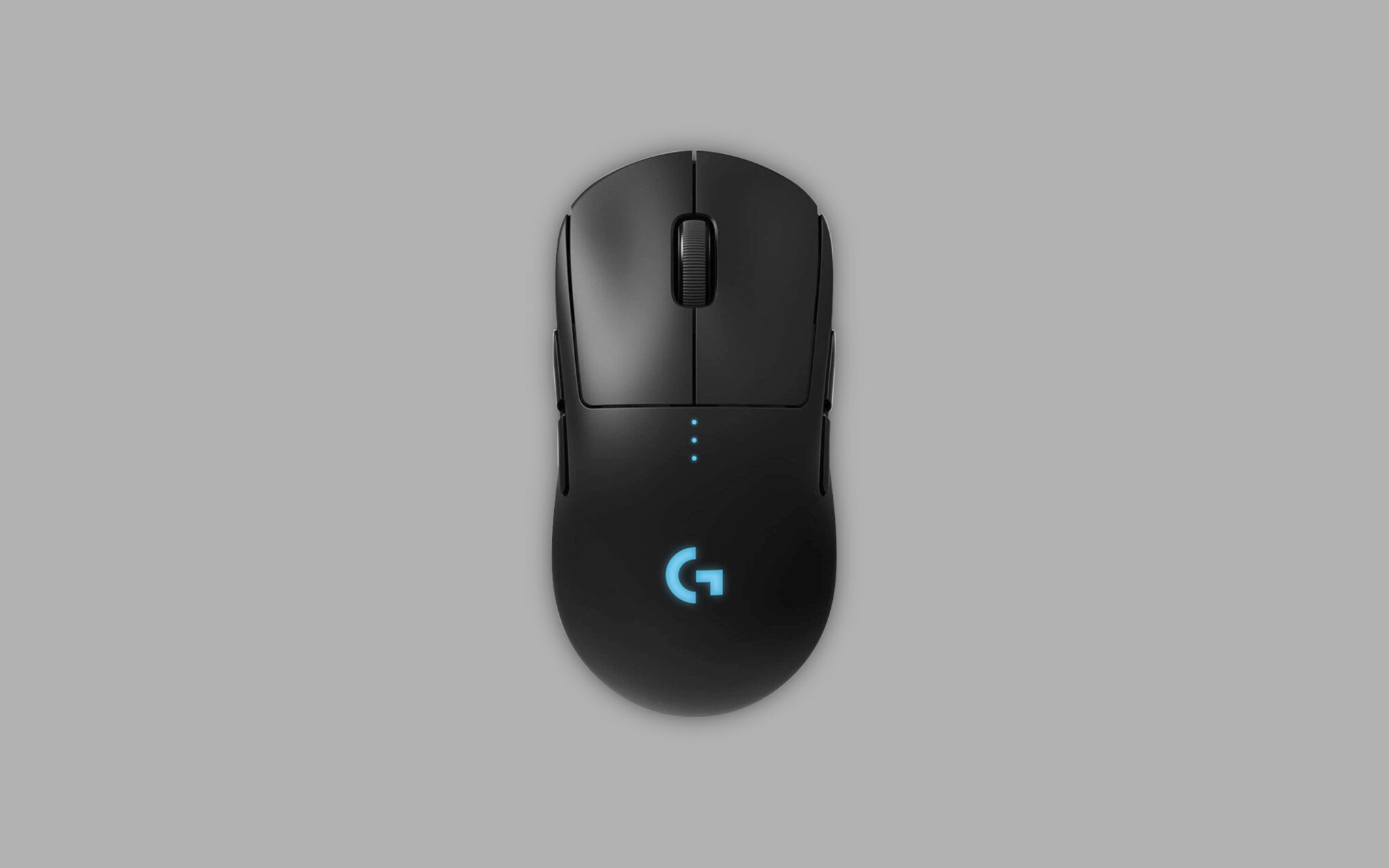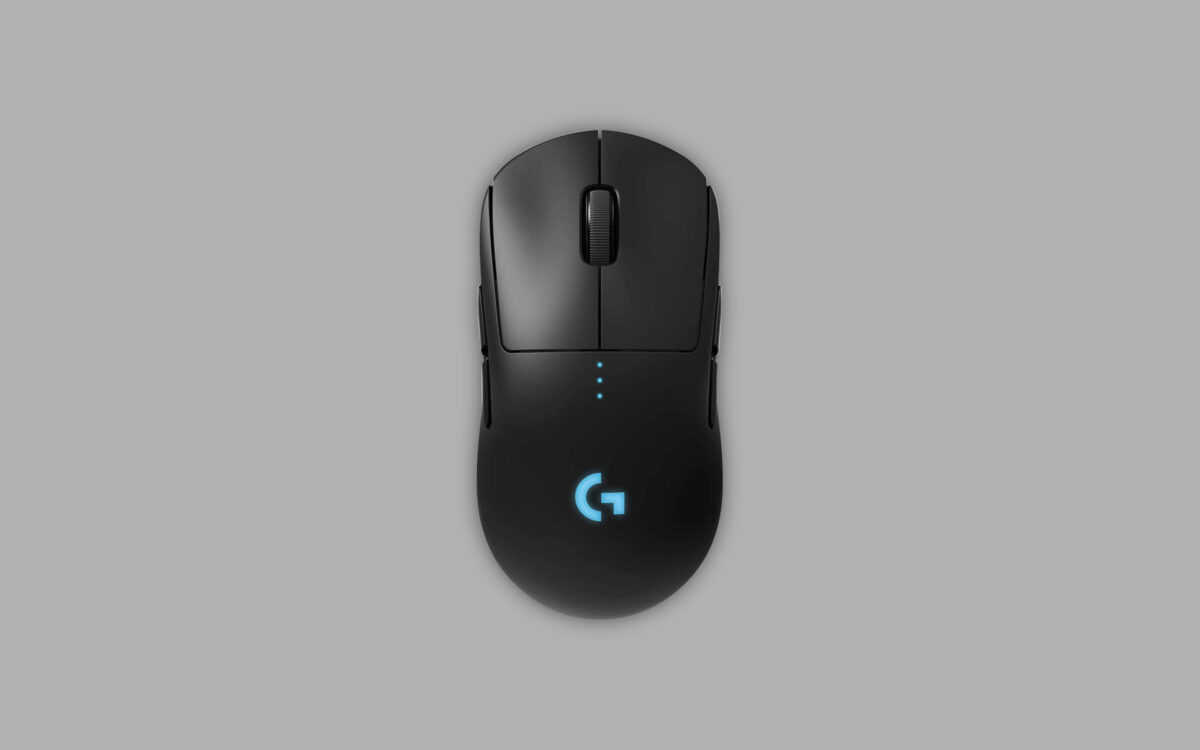 8. Logitech G Pro Wireless (best lightweight mouse for designers)
A lightweight design is often a must have for the best mouse for designers. The lighter your mouse is, the easier it is to move. Although this Logitech G Pro Wireless mouse was initially made for gamers, it's ideal for professionals too.
The Pro wireless mouse comes with a powerful USB wireless performance, with ultra-fast 1ms response rates.
There's no cord to hold you back, and you don't have to worry about laggy performance with a highly accurate sensor. Users can unlock up to 25,600 DPI tracking.
Ultra-lightweight engineering and an innovative endoskeleton design with ultra-tin outer shells ensure excellent strength and structural support. A pro-engineered finish also means you get removable left and right buttons.
Features include:
Hero 25K sensor
Lightspeed wireless performance
Ultra-lightweight design
1 MS report rate
25,600 DPI tracking
Left and right programmable buttons
Range of customization options
The ability to remove, attach, and program buttons on the left and right of your mouse ensures you can get the most ergonomic experience. Fully ambidextrous, this efficient and lightweight mouse feels great to use in any environment. It's even super portable.
Pros:
Excellent customization options
Fast response rate
Professional accuracy
Removable and changeable buttons
Fantastic sensor
Cons:
A little flimsy due to lightweight design
Logitech G Pro Hero
With a pro-engineered design, the Logitech G Pro Hero features removable left and right-side buttons which make PRO Wireless pc gaming mouse truly ambidextrous, while the DPI button is located on the underside of the RGB mouse to eliminate unintentional DPI shifts.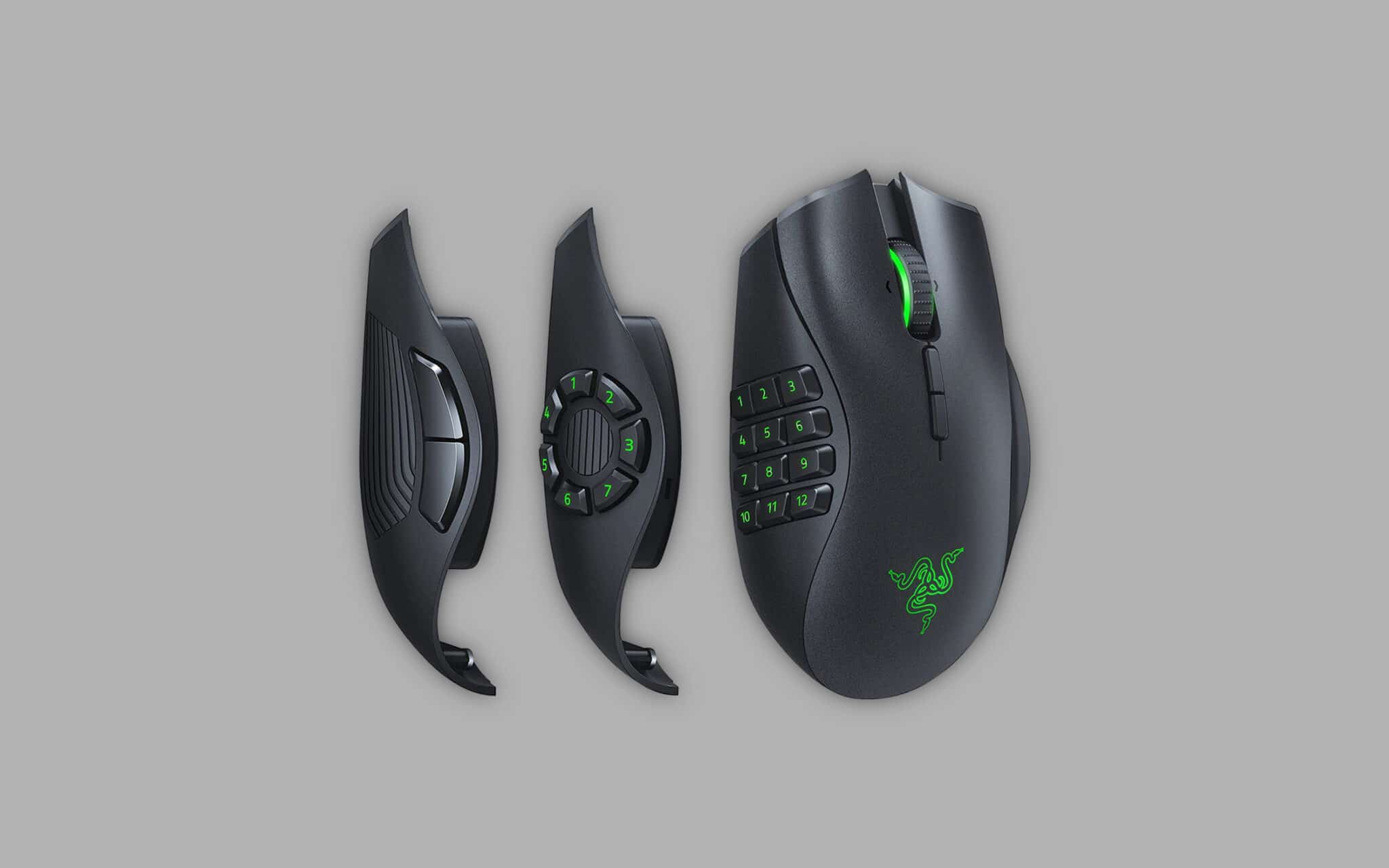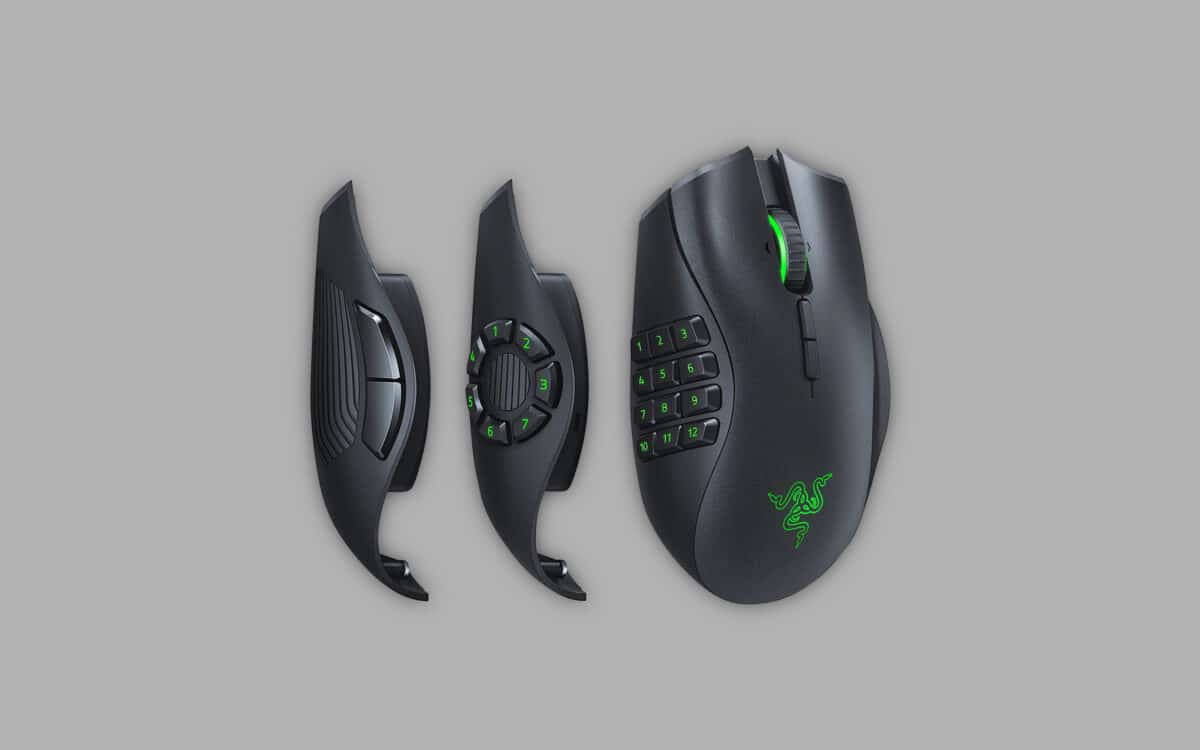 9. Razer Naga Trinity (best with configurable buttons)
Finally, if you're on the hunt for the best computer mouse for designers and you're not worried about things like wireless connections, there's a great option from Razer. This Naga Trinity mouse for designers comes with a 16,000 DPI sensor.
You can adjust the sensitivity based on your needs, and you get a range of other customization options too.
Depending on how you use your mouse, you can use up to 4 different side plates to add buttons. Each side panel comes with its own button configuration, including 2, 7, and 12 button options.
You can adjust the design however you choose and connect your mouse to the programs you use each day. There's even an ultra-accurate rubberized scroll wheel.
Features:
16,000 DPI optical sensor
High-precision tracking
Up to 19 programmable buttons
Full set of changeable side plates
Rubberized scroll wheel
Durable mechanical switches
Durable mechanical switches mean you should be able to use your mouse for years without any sign of wear and tear. This product also comes with a 2-year warranty for better peace of mind. With so much functionality to offer, it's hard to find a more versatile mouse anywhere.
Pros:
Adjustable DPI performance
Range of side plates to choose from
19 programmable buttons
Up to 50 million clicks
Durable and secure scroll wheel
Cons:
Wire can get in the way for some
Coating isn't very durable
Sale
Razer Naga Trinity
Experience the power of total control in your hand, no matter what game you play. Designed to provide you that Edge you need, the Razer Naga Trinity lets you configure your mouse for almost anything.
Choosing the best mouse for designers
It's easy to overlook the importance of the best mouse for designers when there are so many other advanced tools on the market today. No matter how many "extras" you buy for your digital design strategy, you're still going to need those fundamental tools.
The best mouse for designers gives you full control over your projects, more accuracy, and enhanced efficiency too.
Though the best mouse for your needs will depend on your specific requirements, there are a few things you can keep in mind when making your choice:
Wireless or wired
A wired mouse is great because you never have to remember to recharge it. However, wireless mice give you a lot more freedom to move around with your cursor.
If you choose to go wireless, look for a device with the best possible battery life. Some can last up to months at a time.
Functionality
Your mouse can come with a host of bonus features besides clicking and scrolling. Some products light up, others offer access to things like trackpads and balls.
There are even mice where you can remove side panels and add new functionality based on the number of buttons and tools you need.
Customization
How do you want to use your mouse? Do you need to adjust the DPI, or are you looking for a way to set up programmable buttons? Make sure your device comes with plenty of custom options.
Most solutions will feature their own unique software to help you stay productive.
Ergonomics
A great mouse should feel wonderful to use all day. If you're going to be working on projects for hours at a time, you definitely need a comfortable mouse. Look for something that fits naturally to your hand. Ambidextrous options may be the best choice for some designers.
It's a personal choice…
The more you experiment with different kinds of mice, the more comfortable you'll feel choosing the tool best for you. Some people love the versatility gaming mice can offer. Others say that the best mice for professionals are often the simplest products.
If you need help finding the other must-have peripherals for your computer, check out our other guides here at Fabrik. We can help you find everything from an amazing monitor to a reliable keyboard or drawing tablet.
Fabrik: A branding agency for our times.