The best laptop for Photoshop is a highly sought-after tool in the graphic design landscape. With a good laptop for Photoshop, you can transform your photos, and create amazing designs.
To deliver the kind of results your customers and clients want, you need more than just a high-powered processor.
Today's creative professionals need a computer that can run the right software too.
Photoshop is one of the best, and most popular graphical software options around. The wide range of features that come built into Photoshop, however, also means that the service can be quite demanding on your laptop.
The best laptop for Photoshop is one that can handle complex design and photo editing tasks with ease.
You'll also need an excellent screen capable of delivering high resolution and accurate color representations too.
To help save you some time on browsing for a good laptop for Photoshop, we've done the hard work for you.
Our choices of the best laptop for Photoshop are:
Apple 16" MacBook Pro (best professional)
Dell XPS 15 Creative Edition (best display)
Microsoft Surface Book 3 (best for sketching)
Razer Blade 15 Base Gaming (best frames)
HP Spectre x360 (best 2 in 1)
OEM Lenovo ThinkPad P15 (best security)
ASUS ROG Zephyrus G14 (best VR ready)
Acer Aspire 5 (best budget laptop for Photoshop)
LG Gram 17 inch (Best large screen)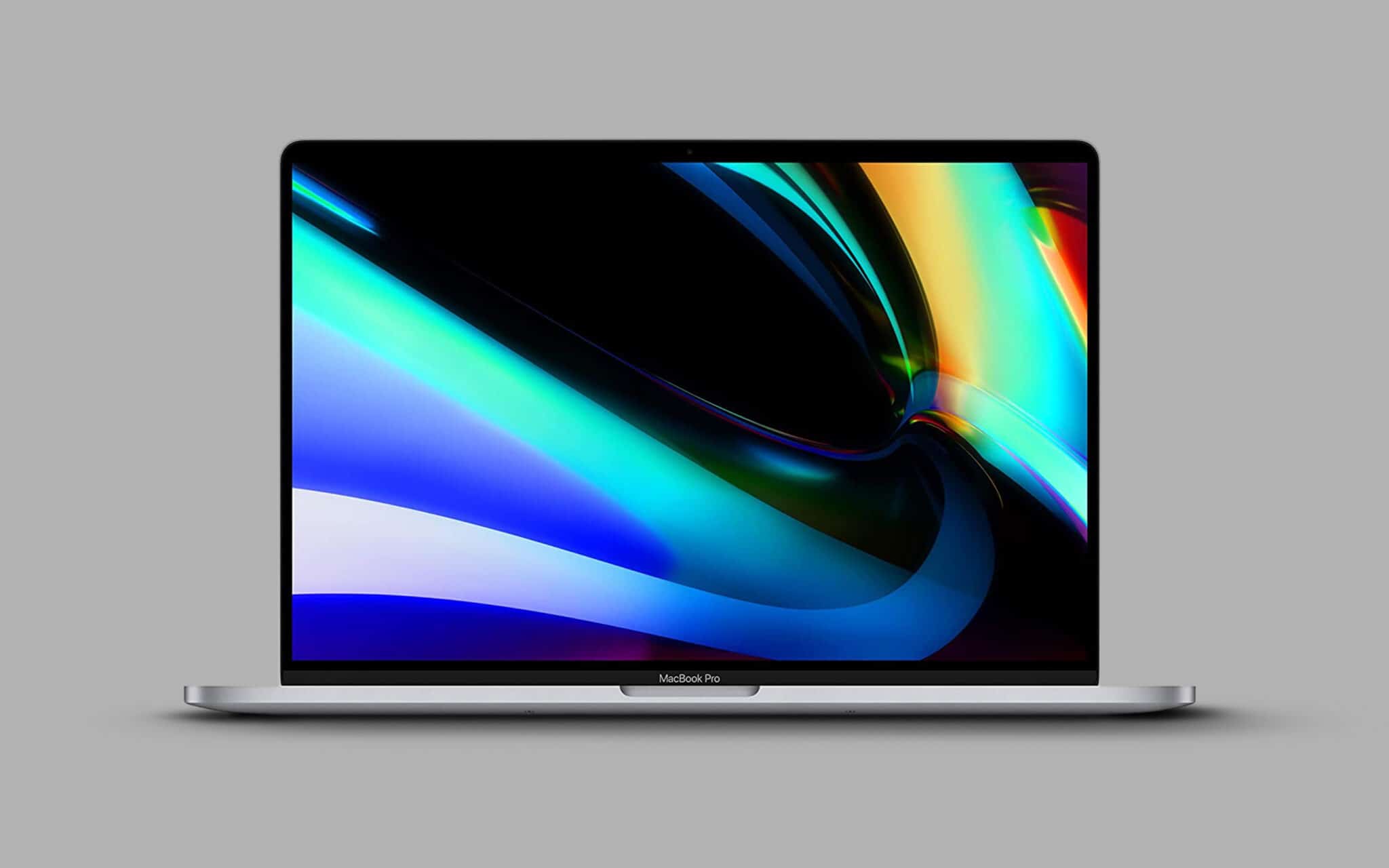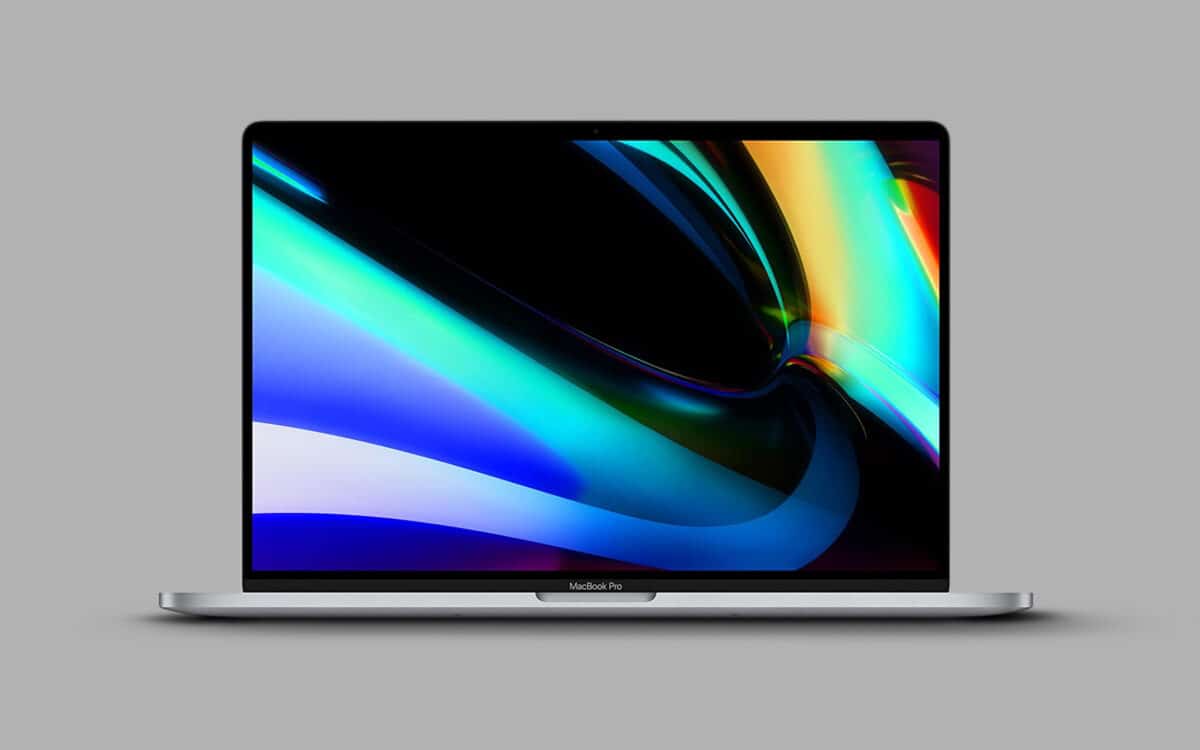 1. Apple 16" MacBook Pro (best professional)
Let's face it, when it comes to the best laptops for Photoshop, it's hard to ignore a name as big as Mac.
Though there are Mac computer lovers all over the world, in virtually every industry, Apple computers always seem to get the most attention from graphic designers.
The insanely impressive MacBook Pro 16-inch laptop comes with 512GB of storage, 16GB of RAM, and a 16-inch Retina display with true tone functionality for better colors.
The AMD Radeon Pro 5300M graphics card ensures that you get a high-quality image, while the Ultrafast SSD loads up programs like Photoshop fast.
This laptop for Photoshop also comes with an amazing magic keyboard, touch bar strip, and so much more.
Features include:
16-inch retina display
8 core processor
8TB SSD storage
64GB of memory
AMD Radeon Pro 5300M graphics
Six-speaker sound system
Studio quality microphone
P3 wide color gamut
500 Nit display
To ensure consistent performance, the MacBook Pro comes with a 35% larger heat sink and 28% improved airflow, for better processing.
The internals can offer a huge amount of memory for storing all your Photoshop elements and files, and the graphics are second to none, with 8GB of bandwidth memory available.
Of course, this is likely to only be an option for you if you've got a lot of cash to splash.
Plus, the fact that you only get four Thunderbolt 3 ports may be a problem for some.
Pros:
Incredible 16-inch screen
Expandable memory for better performance
Improved heat sink and fan action
8 core processor for faster processing
Excellent graphical performance
Cons:
Very expensive
Only 4 Thunderbolt 3 ports
Apple 16" MacBook Pro
With an immersive 16-inch Retina display, superfast processors, next-generation graphics, the largest battery capacity ever in Macbook pro, a magic keyboard, and massive storage, it's the ultimate pro notebook for the ultimate user.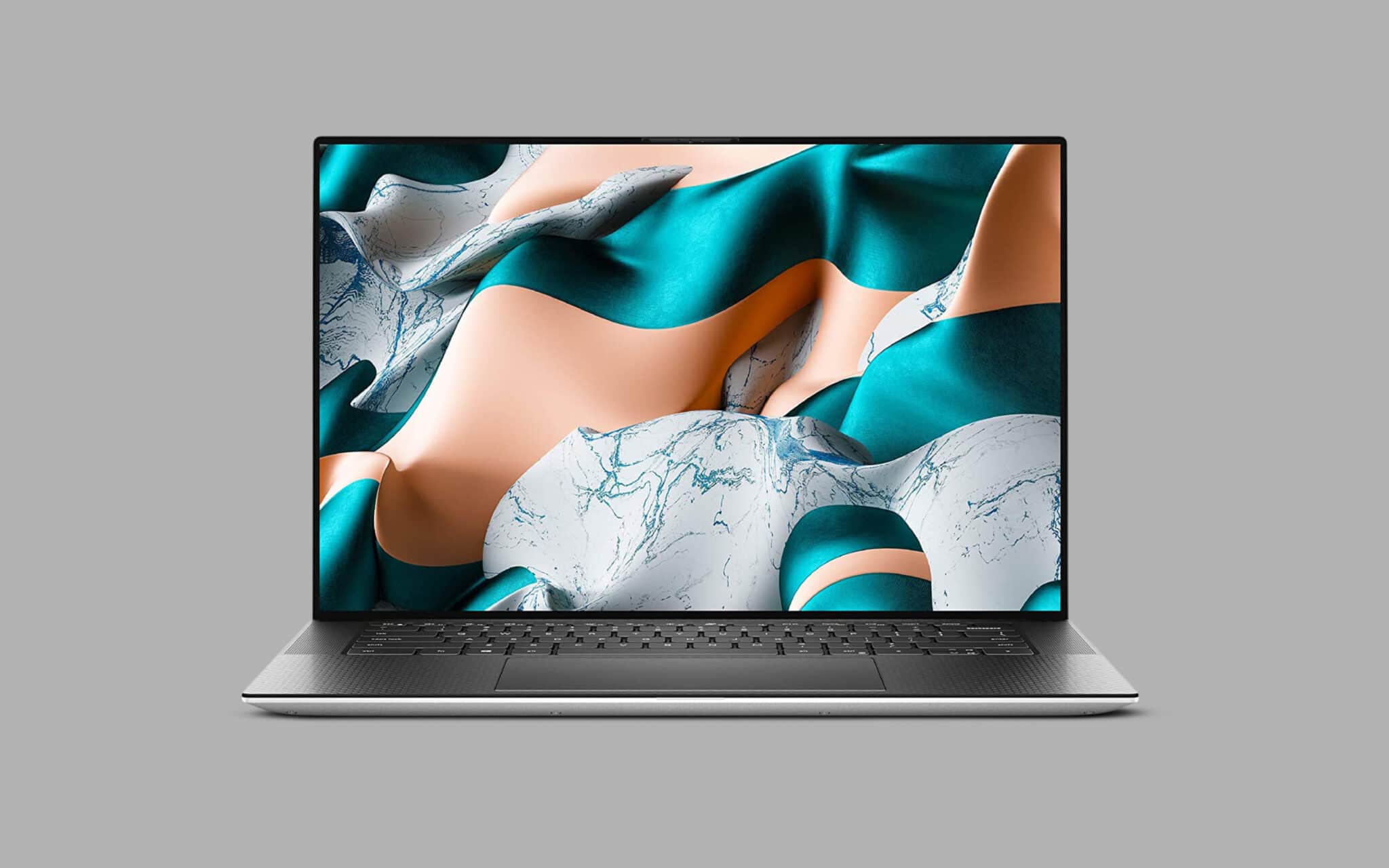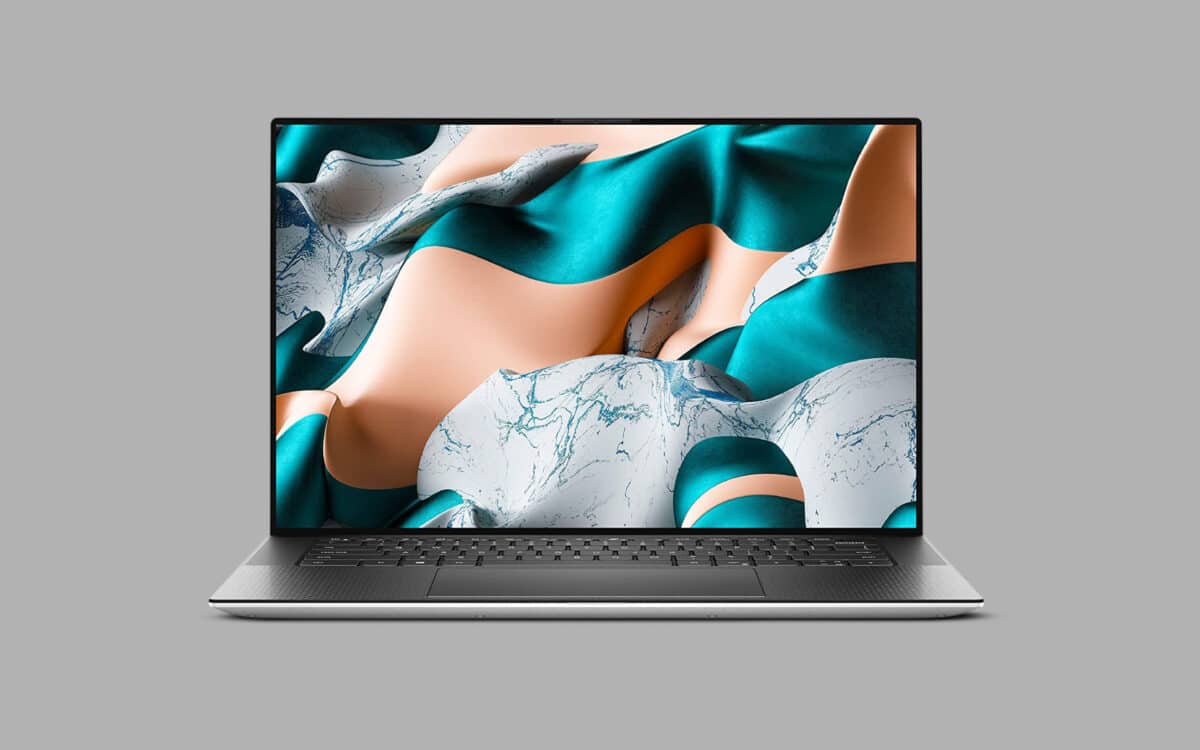 2. Dell XPS 15 Creative Edition (best display)
Another state-of-the-art laptop for Photoshop users, the Dell XPS 15 is an incredible tool for those who want to avoid taking the MacBook route.
This 15.6-inch laptop includes one of the best displays on the market, capable of 4K+ image quality, with 100% Adobe RGB accuracy and a DCI-P3 color gamut.
The screen can deliver up to 16 million ultra-vivid colors at once.
This is easily the best Dell laptop for Photoshop.
Anti-glare and brightness adjustable, the display also benefits from NVIDIA GeForce GTX 1650 Ti internal graphics for excellent depth and accuracy.
Beyond the screen, you also get a 10th generation Intel Core i7-10750H processor, 16GB of memory, and 512GB of SSD.
Features include:
62% larger touchpad
15.6-inch display
4K+ image quality
100% RGB and DCI-P3 color gamut
16 million ultra-vivid colors
Intel Core i7-10750 processor
16GB of memory and 512GB SSD
NVIDIA GeForce GTX 1650 Ti graphics
500 Nit display
Energy-efficient certification
Smartphone connectivity
In-built webcam
The Creative Edition Dell XPS comes equipped with all the function you need to thrive when using intensive software like Photoshop.
Advanced thermal protection stops your system from slowing down over time, and you get the extra benefit of an energy efficient performance too.
One slight issue is that the touchpad can be a little flimsy. The in-built webcam isn't ideal either.
Pros:
Exceptional vibrant color display
4K image quality
Intel 10th generation processor
High quality graphics card
Energy efficient performance
Cons:
Not the best webcam
The touchpad isn't the best
Dell XPS 15 Creative Edition
Equipped with 100% Adobe RGB, 94% DCI-P3 color gamut, VESA DisplayHDR 400, and Dolby Vision, this display delivers more than 16 million ultra-vivid colors that are 40 times brighter than ever before.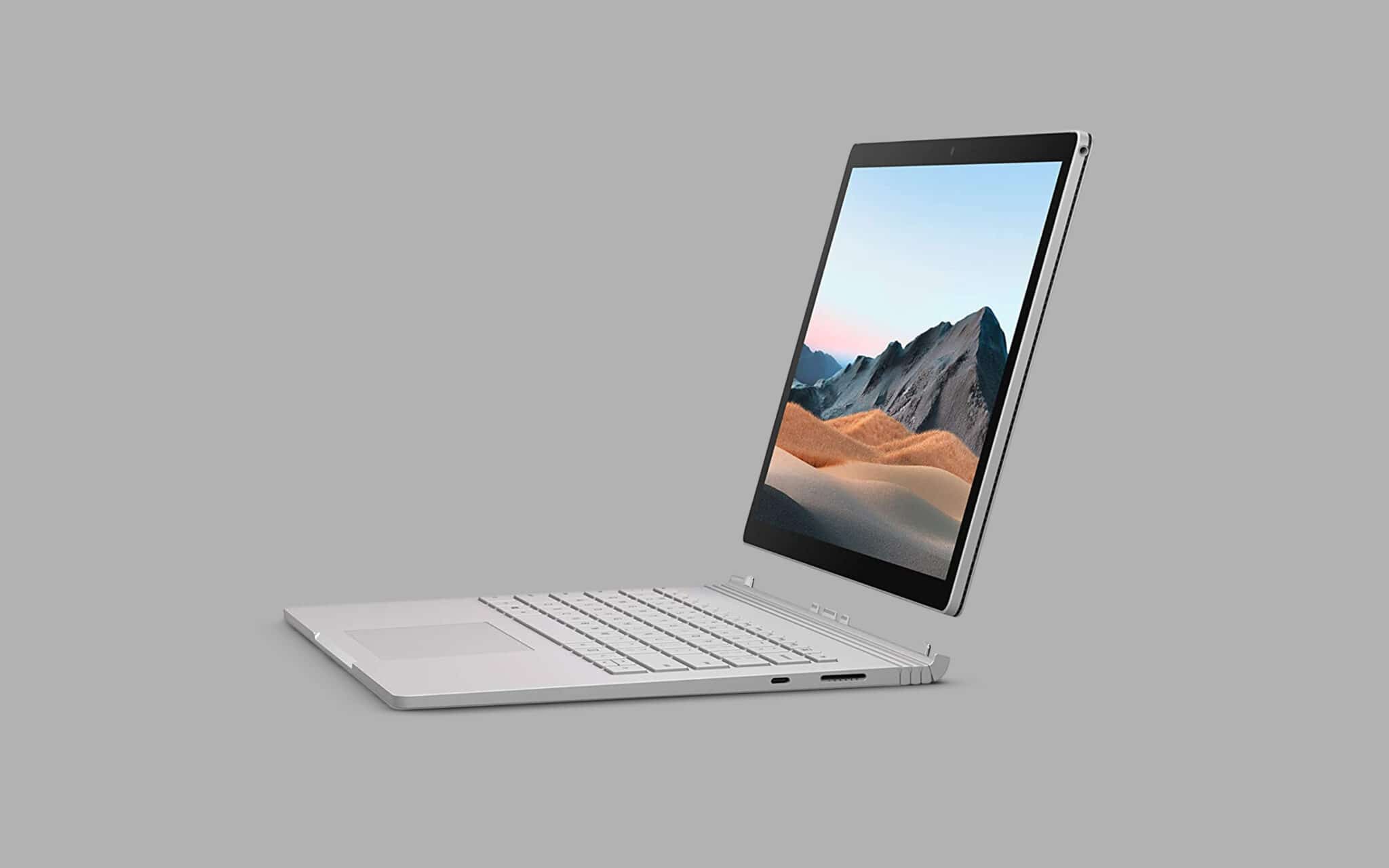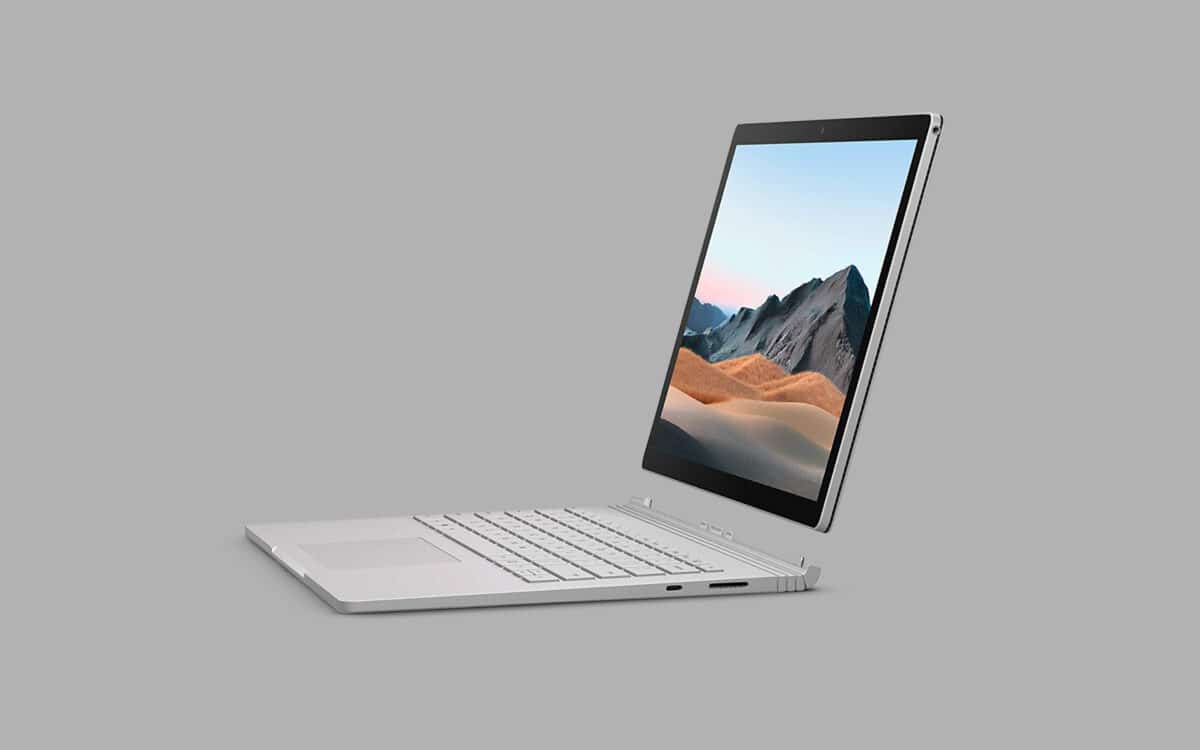 3. Microsoft Surface Book 3 (best for sketching)
If you're a huge fan of Windows products, then it's hard to go wrong with a Microsoft Surface Book.
The Microsoft Surface Book 3 delivers a sensational graphical experience with GeForce GTX 1660 Ti internals, and a 15-inch PixelSense display.
Unlike the standard Surface laptops, the Surface Book easily converts from a laptop to a tablet in seconds for sketching on the go.
Perfect for graphic designers, this top of the range laptop for Photoshop promises up to 15.5 hours of battery life, and all the connections you need, including a full-sized SD slot.
The touchscreen display is anti-glare for better sketching, and you get the benefit of a Surface pen included as standards.
Features include:
10th gen Intel Core Processor
15.5 hours of battery life
Full-sized SD slot
USB A and USB type-C input
High-resolution PixelSense touchscreen
GeForce GTX 1660 Ti graphics card
13.5-inch screen
Backlit keyboard
Pen and mouse included
Surface dock included for plug-and-play access
32GB of memory
Windows 10
With up to 3GB of memory and a powerful SSD card available too, this is one of the best laptop for Photoshop user options if you're looking for versatility.
The convenience of a detachable tablet is hard to overstate for graphic designers on the go. Plus, the internal tech means that this laptop is extremely fast too.
One slight issue is that the screen may be a little too small for some designers and the laptop keyboard can get stuck occasionally.
Pros:
10th generation Intel Core Processor
SD, and USB input slots
Removable 13.5-inch touchscreen
Pen, mouse, and surface dock included
Windows 10 pre-installed
Cons:
Keyboard isn't the best
The screen might be too small for some
Microsoft Surface Book 3
From intensive video and graphics files to high-octane gaming, the most powerful Surface laptop yet combines speed, graphics, and long battery life with the versatility of a laptop, tablet, and portable studio.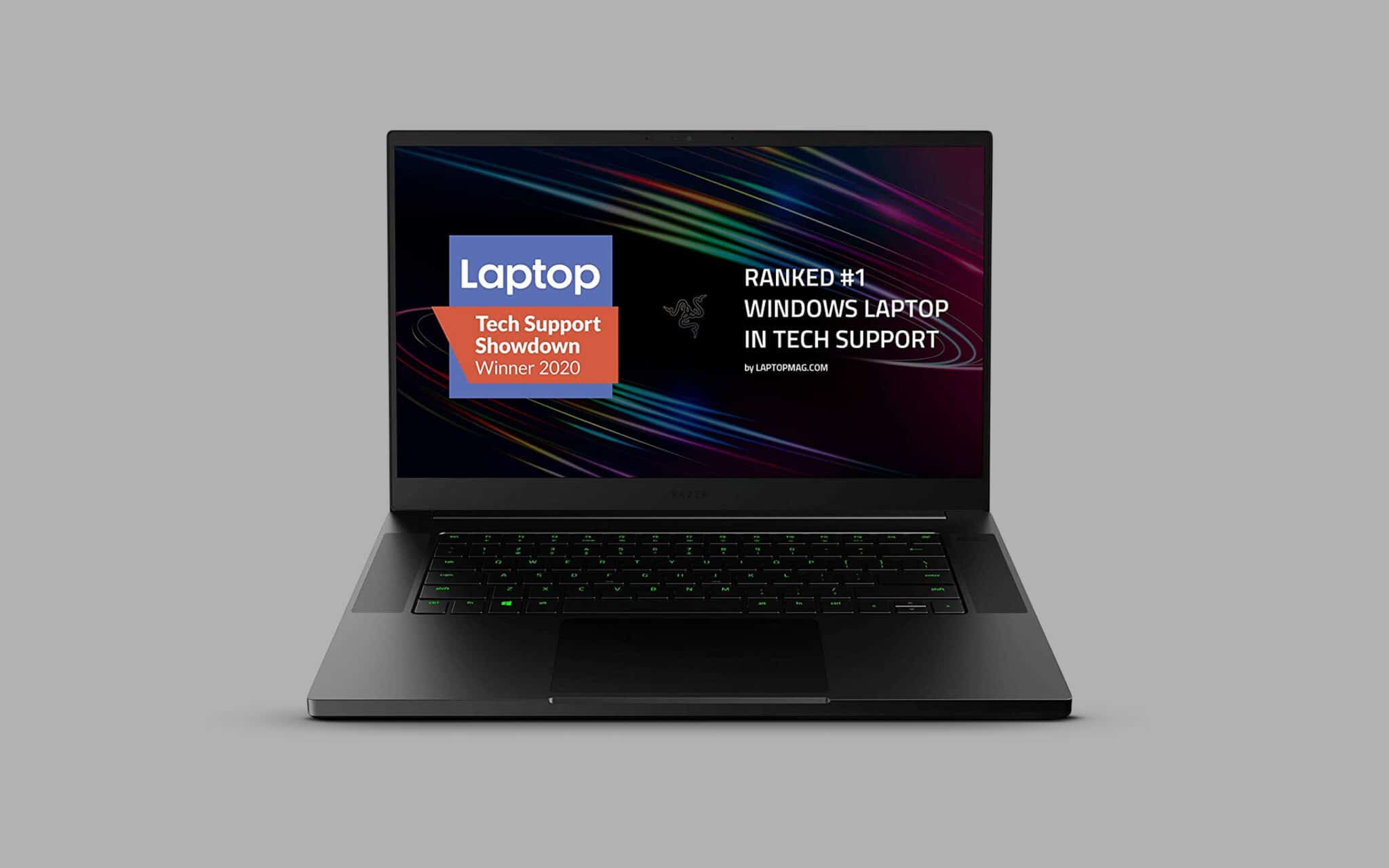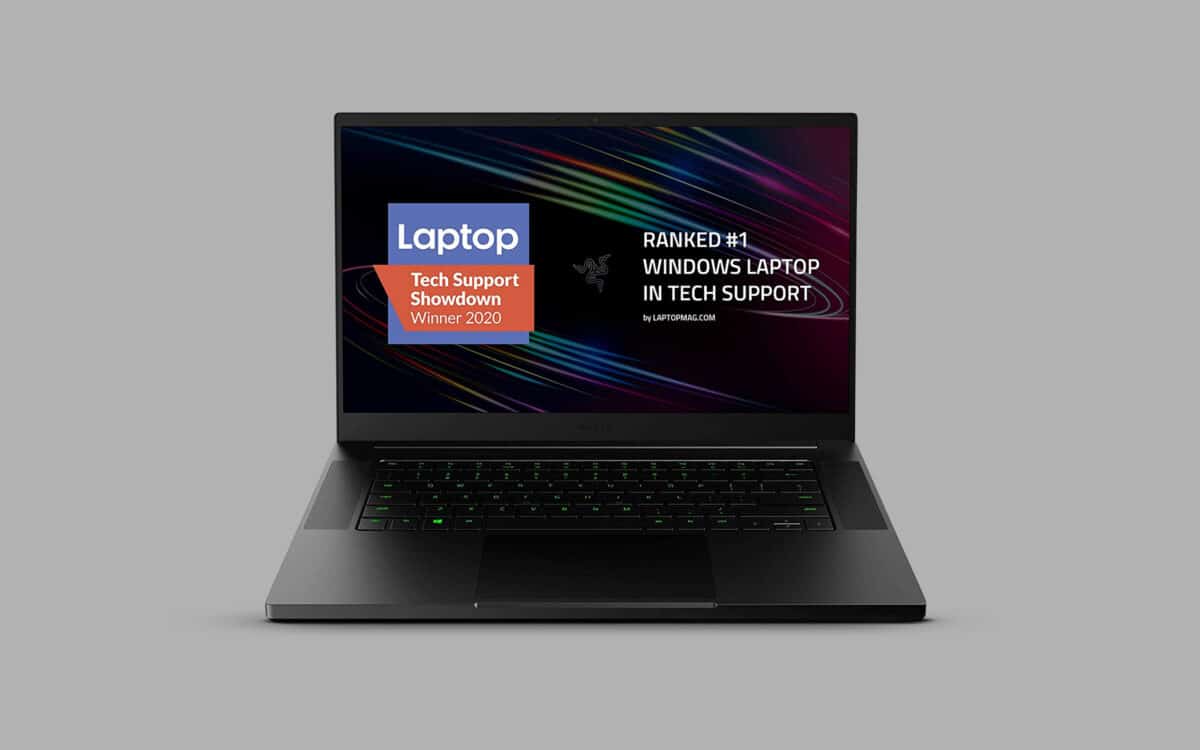 4. Razer Blade 15 Base Gaming (best frames)
Razer laptops are better known for their gaming prowess than their ability to perform well with Photoshop.
If your laptop is capable of running some of the leading games at top specs, then it should be able to handle graphics software too.
The 10th generation Intel Core i7-10750H processor in the Razer Blade 15 makes it a top choice for gamers and designers alike.
There's a ray-tracing system within thew NVIDIA Turing GPU architecture to bring better rendering quality to your content, and the 15.6-inch display offers brilliant clarity too.
Loaded with connection options, the Razer is ready to go out of the box, with a 144Hz display for rapid frame management.
Features of this laptop for Photoshop include:
Intel Core i7-10750H processor
NVIDIA GeForce RTX graphics
15.6-inch smooth screen performance
144Hz HD display
NVIDIA GeForce RTX graphics
Expandable 16GB RAM storage
512GB SSD
Ultra-compact aluminium structure
Slim and portable, this high-performance laptop for Photoshop has everything you need to design in style, from a leading processor to one of the top GeForce graphics cards around.
You can even upgrade your memory as you choose. The high performance of this laptop does mean it can heat up very quickly, however. The battery power isn't the best either.
Pros:
Excellent 10th generation Intel Core processor
512GB SSD card and expandable storage
Ultra-compact aluminium design
15.6-inch screen with smooth display
144Hz HD display
Cons:
Heats up very quickly
Not the best battery life
Razer Blade 15 Base Gaming
The new Razer Blade 15 is an ultra-compact NVIDIA GeForce RTX 2060 powered laptop that features the latest 10th Gen Intel Core i7 6-core processor, to deliver amazing performance and portability.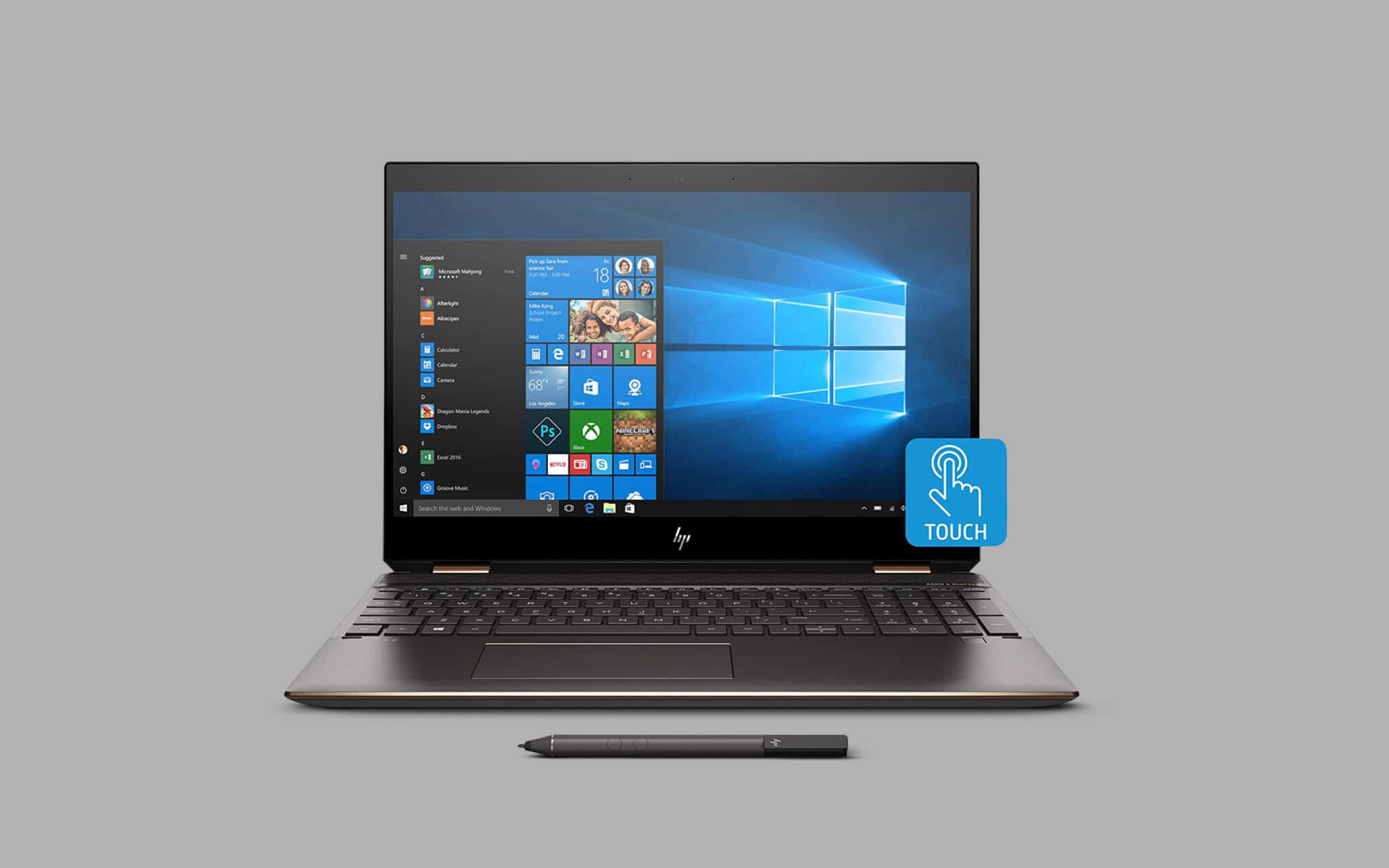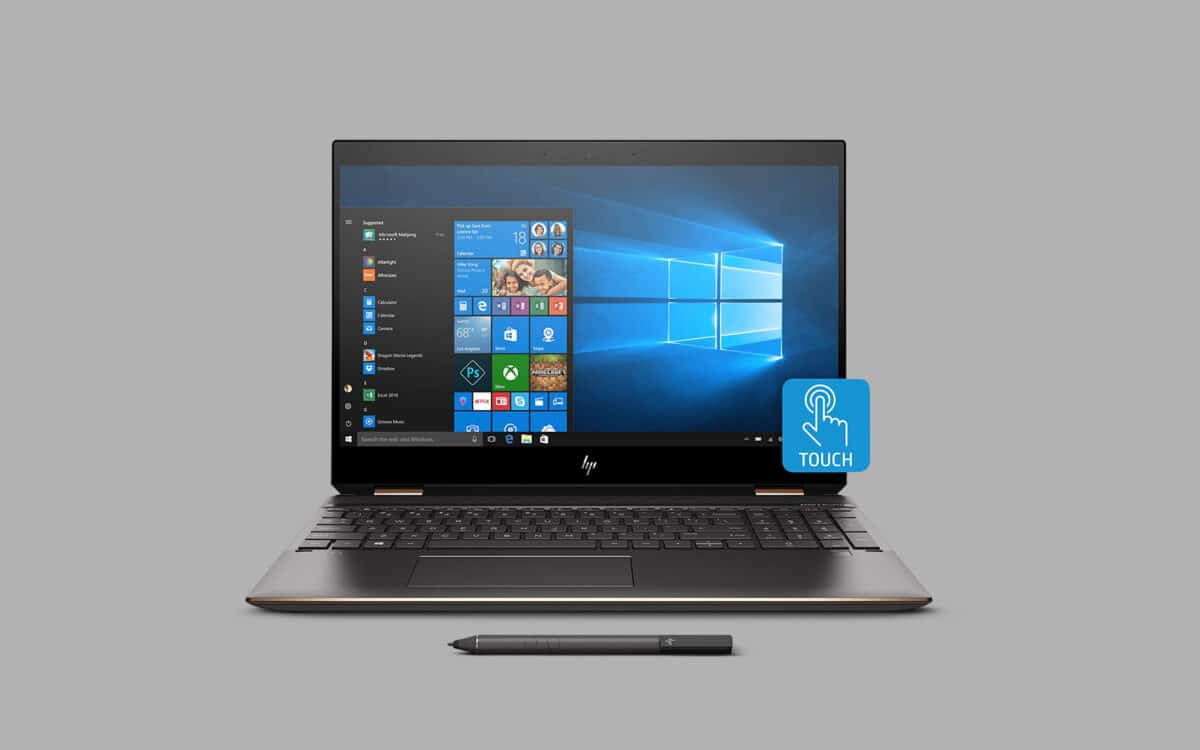 5. HP Spectre x360 (best 2 in 1 laptop for Photoshop)
The HP Spectre is one of the best laptops for Photoshop if you want a combination of a computer, and a tablet in one handy parcel.
This 2-in-1 product comes with an 11th generation Intel Core i7-1165G7 processor and Intel Iris Xe graphics.
Windows 10 comes installed as standard, along with 16GB of RAM, and a 512GB SSD for extra performance enhancement.
The 13.3-inch diagonal display provides pixel sharp performance for those who want two-in-one functionality.
The micro-edge bright view display offers crystal clear clarity for any project or sketch, and there's a HP sleeve and stylus included with your purchase. Another added benefit is an integrated microphone and webcam.
Features include:
11th generation Intel Core processor
Intel Iris Xe graphics
Windows 10
16GB of Ram and 512GB SSD
HP sleeve and stylus
13.3-inch 4K display
Tablet or laptop functionality
Bluetooth 5.0 access
Bang and Olufsen dual speakers
Thunderbolt USB connection point
Six-cell lithium ion battery
Webcam and microphone included
One of the most efficient HP laptops for Photoshop around, this 2-in-1 product allows you to create incredible projects from scratch with your device either in laptop or tablet mode.
The resolution offers impressive clarity, while the Bang and Olufsen speakers blast your favourite music. The in-built camera and microphone aren't the best though.
Pros:
2-in-1 laptop and tablet performance
Large RAM and SSD card
High-performance B&O speakers
Intel graphics card
Cons:
Not the best laptop microphone and camera
Fan is very loud
HP Spectre x360
Bring your ideas to life with the power of a digital pen and your imagination. With a 4K resolution that boasts impressive color and a four-core, eight-way processing for maximum high-efficiency power to go, the possibilities are endless.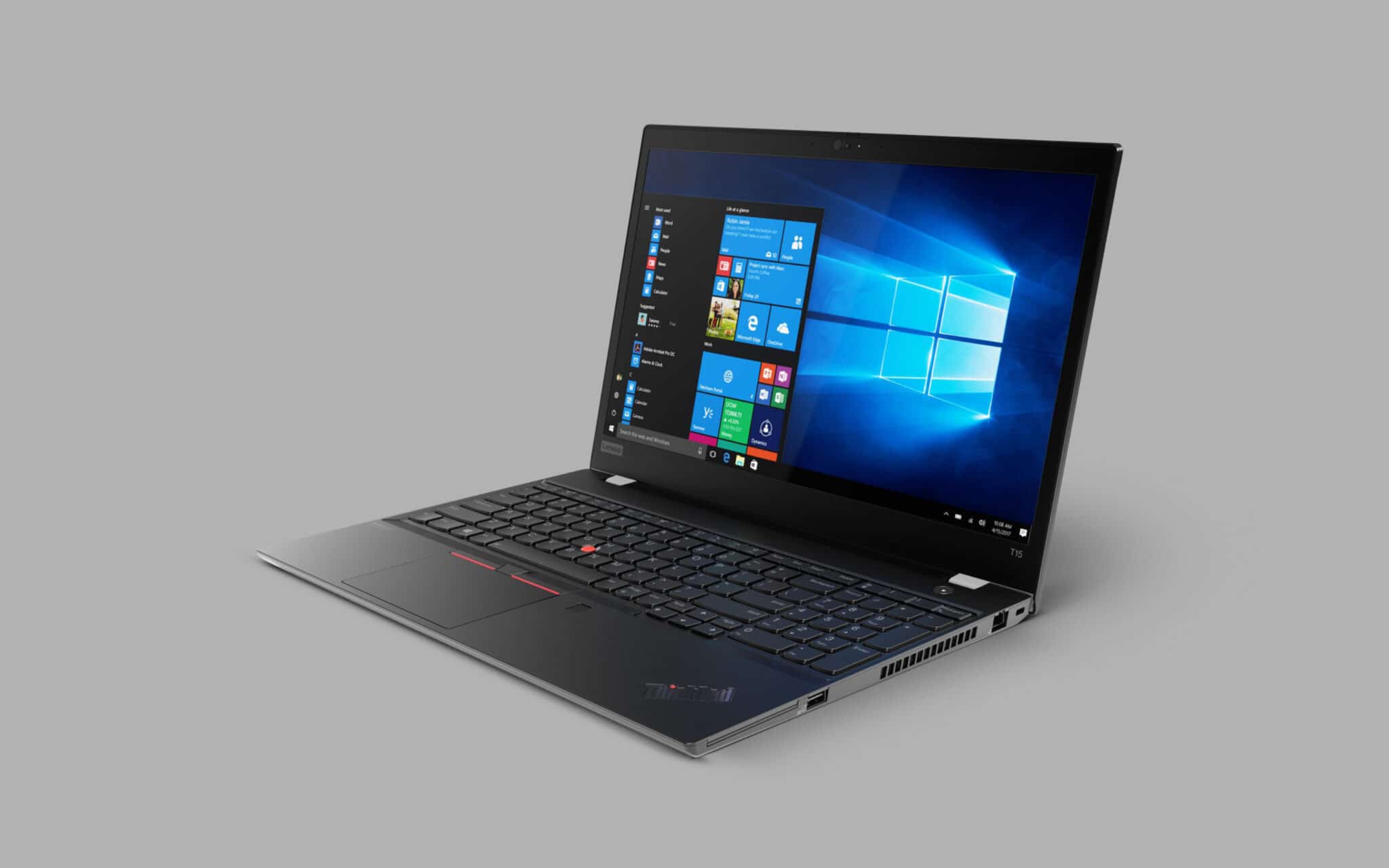 6. OEM Lenovo ThinkPad P15 (best security)
Protecting your business and your work is important when you're a graphic designer or creator.
Not only is this Lenovo laptop one of the best laptops for photoshop options, but it's also extremely secure too.
An Intel Quad Core processor ensures excellent functionality when you're using your favorite editing tools, while a 1TB SSD keeps everything running smoothly.
There's the option to upgrade your memory and hard drive according to your needs, and the Lenovo also comes with a 3 year warranty for peace of mind.
With a fingerprint reader for extra security, you can ensure that nobody accesses your laptop but you.
Features include:
Built-in webcam and microphone
Fingerprint reader
Spill-resistant keyboard
Bluetooth 5.1 connectivity
1TB of SSD storage
NVIDIA Quadro P520 graphics
Anti-glare 15.6-inch display
40GB of RAM
Intel Quad Core i7-10510U processor
Microsoft Windows 10
Integrated Li-polymer battery
Multiple connection points
Alongside strong Bluetooth connectivity and an attractive display, the Lenovo ThinkPad also comes with multiple connection points for all of your devices, including a Thunderbolt connector, USB-C, side docking connector, USB-A, HDMI, and microphone/headphone combo jack.
There's a reader for security keys and MicroSD cards too.
The display isn't full 4K, unfortunately, so it might be a little lacking for some.
Pros:
Incredible performance with programs like Photoshop
Built-in fingerprint reader and key reader
Multiple connection options
Leading processor and graphics card
1TB of SSD storage
Sale
OEM Lenovo ThinkPad P15
The ThinkPad P15s Mobile Workstation is powered by up to 10th Gen Intel Core i7 with vPro processors and NVIDIA Quadro professional graphics. It delivers the true performance you need in a lightweight mobile workstation or laptop.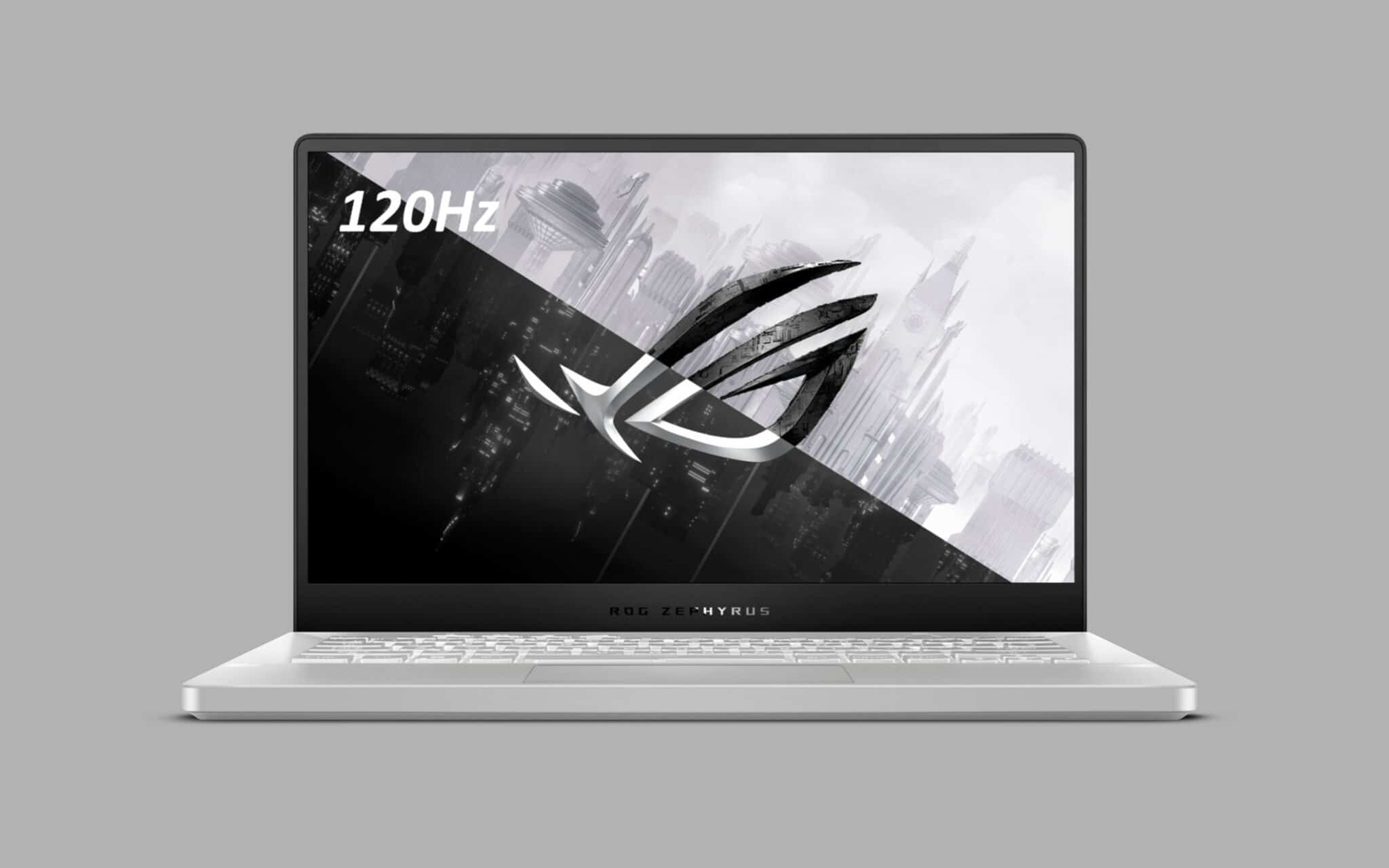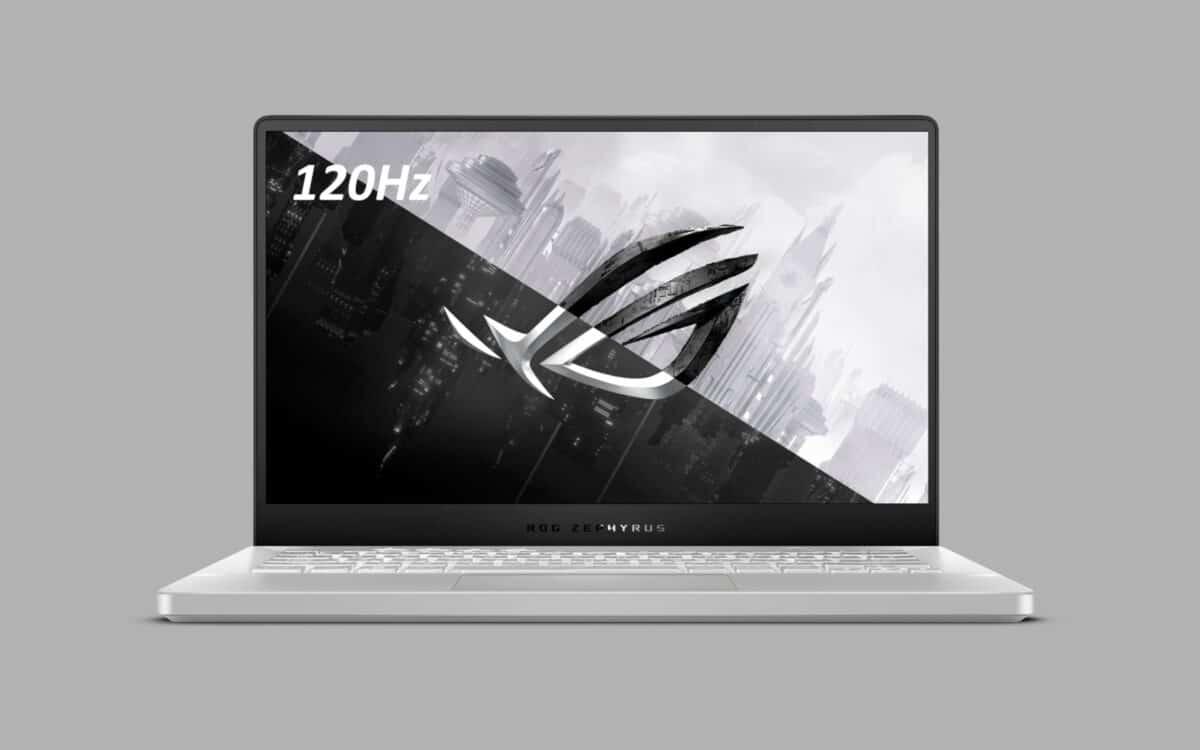 7. ASUS ROG Zephyrus G14 (best VR ready)
Another gaming laptop that can double up as one of the best laptops for photoshop, the ASUS ROG Zephyrus is a powerful device with a 14-inch HD screen.
Combining energy-efficient backlighting with 1920 x 1080p display functionality and a 120Hz refresh rate, this is an impressive laptop.
There's a 3200 megahertz system with an SSD for storing backups of your photography or files.
Thanks to the NVIDIA GeForce RTX Max-Q graphics card, this laptop is excellent for ultra-fast visuals and is ready to run VR technology too.
There are built-in speakers with Smart AMP technology, and a HDMI output for excellent viewing options.
Features include:
14-inch full HD display
120Hz refresh rate
Solid-state drive
NVIDIA GeForce RTX 2060 Max-Q
Virtual reality ready
Smart AMP speakers with Dolby Atmos
Weighs 3.64 lbs
HDMI output to expand viewing options
Wired and wireless connectivity
Backlit keyboard
The 1TB drive will give you plenty of space for storing information, even when you're experimenting with things like VR design.
Unlike many laptops for Photoshop, this product is very lightweight and portable too.
There's only 1 USB port, which is problematic if you want to plug in multiple devices. This laptop also gets very hot very quickly.
Pros:
14-inch HD display
Solid state drive
120Hz refresh rate
Smart AMP speakers included
Virtual reality ready
Cons:
Heats up very quickly
Not enough USB ports
ASUS ROG Zephyrus G14
ASUS ROG Zephyrus G14 Gaming Laptop: Enjoy everyday gaming with this ASUS notebook PC. The AMD Ryzen 9 processor and 16GB of RAM let you run graphics-heavy games smoothly, while the potent NVIDIA GeForce RTX 2060 graphics produce high-quality visuals on the 14-inch Full HD display.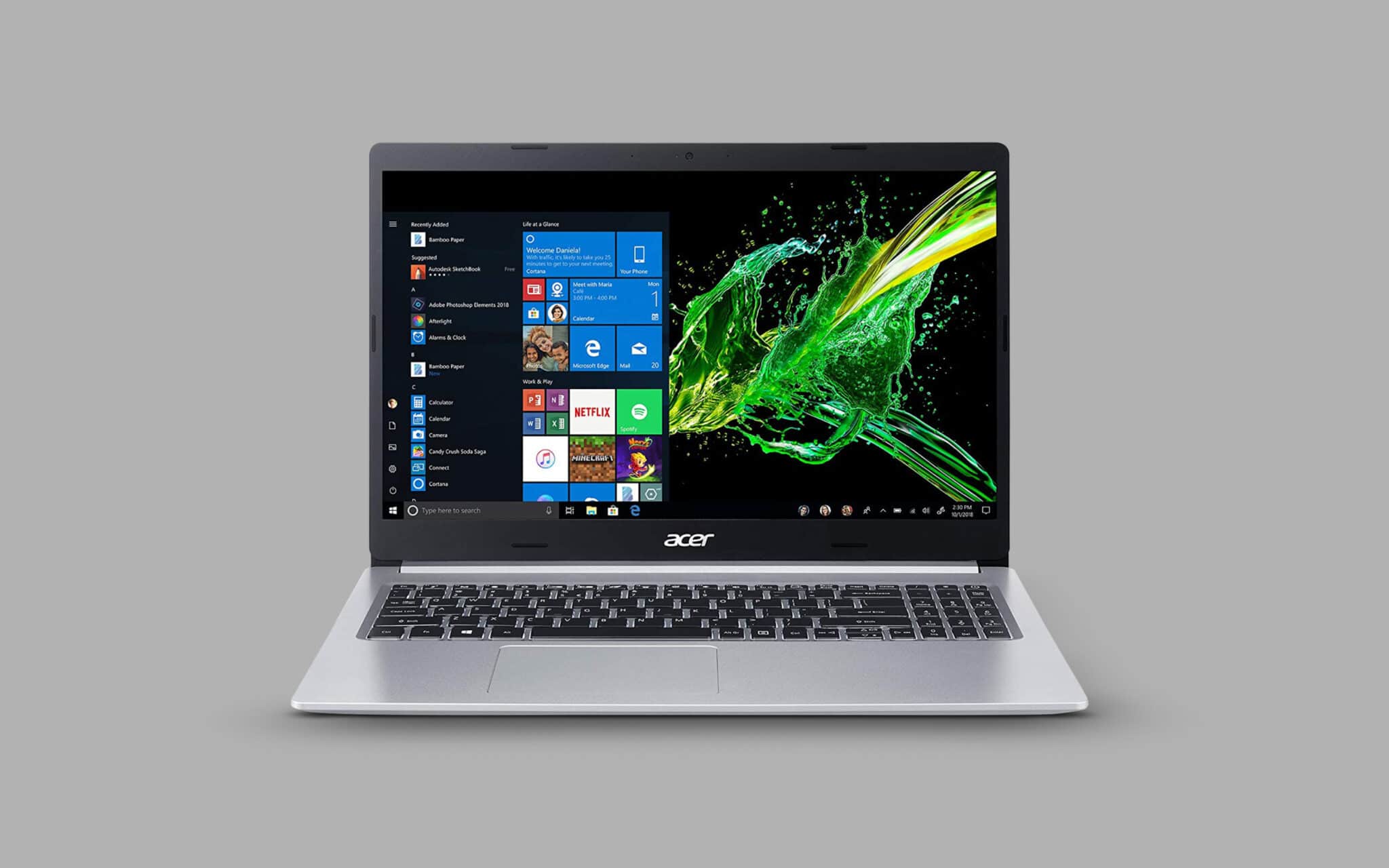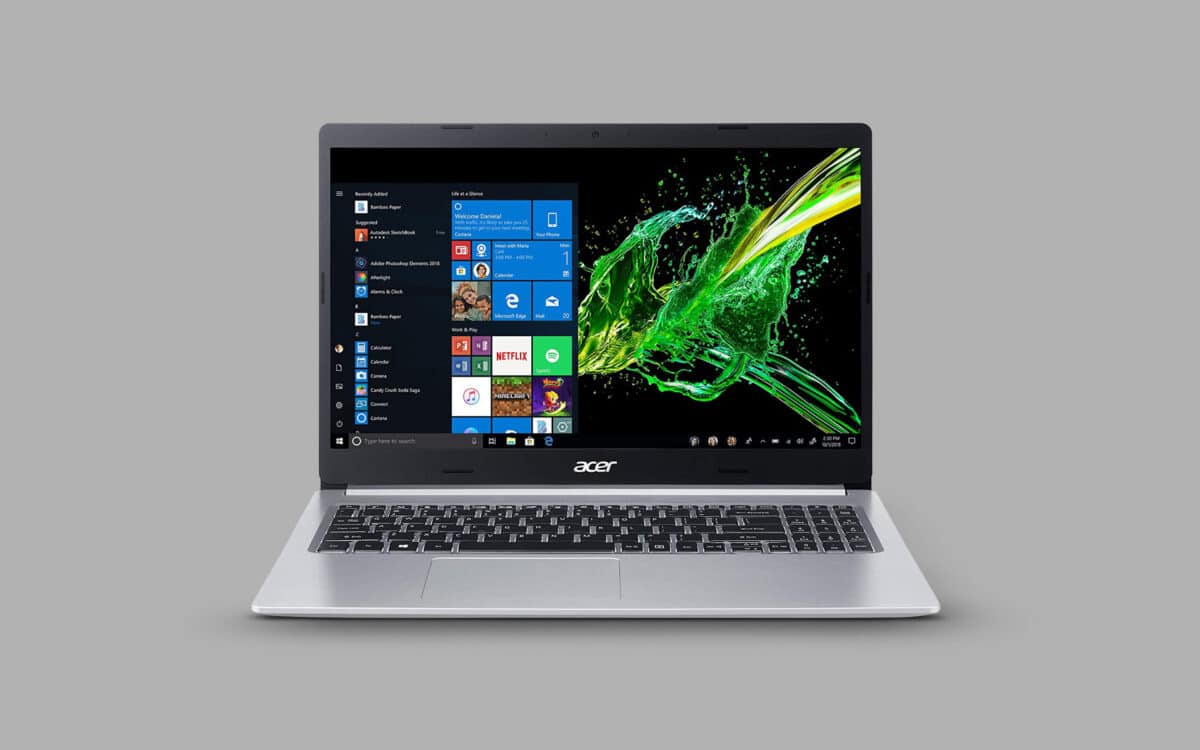 8. Acer Aspire 5 (best budget laptop for Photoshop)
As a budding designer or creative professional, you might not have the most cash to splash on the best laptop for Photoshop and Illustrator.
Fortunately, the Acer Aspire 5 delivers excellent functionality at a price that most people can afford.
With a 11th generation Intel Core i3 processor, this device is packed with power. There's also a widescreen LED backlit display for crisp graphics.
There's a backlit keyboard to assist with your typing, and Windows 10 comes built-in.
Acer TrueHarmony sound comes built-in to the system, along with features like:
Backlit keyboard
Wireless Wi-Fi 6 functionality
Windows 10
12GB memory
256GB SSD
Built-in microphone
Intel Core i3-1115G4
Lithium ion battery
The Acer might not be the most advanced laptop for Photoshop compared to some of the other options we've seen so far.
The maximized visuals are a nice touch though, particularly on a 15.6-inch screen, and the Intel Core processor ensures you can get work done fast.
One slight downside is that it's difficult to add extra memory and processing power to this laptop.
The fan noise can be quite loud too.
Pros:
Wireless Wi-Fi 6 functionality
Built-in sound and microphone
Intel Core processor (eleventh generation)
Windows 10 already included
Excellent budget-friendly price
Cons:
Difficult to add extra memory
Fan noise is quite loud
Acer Aspire 5
Powerful and portable, the Aspire 5 laptop delivers on every aspect of everyday computing. Housing a 11th Gen Intel Core Processor, the Aspire 5 can tackle any job no matter how complex.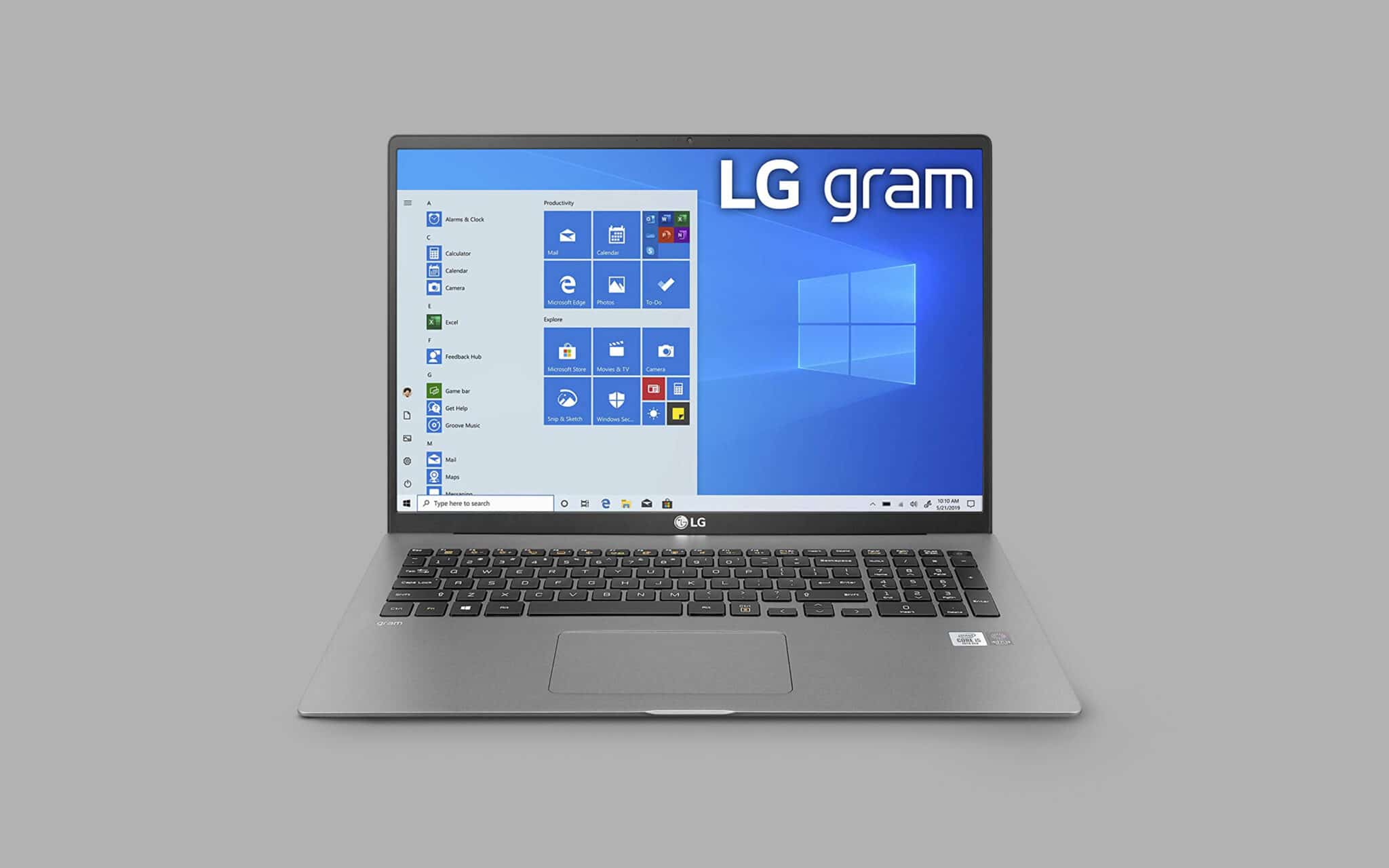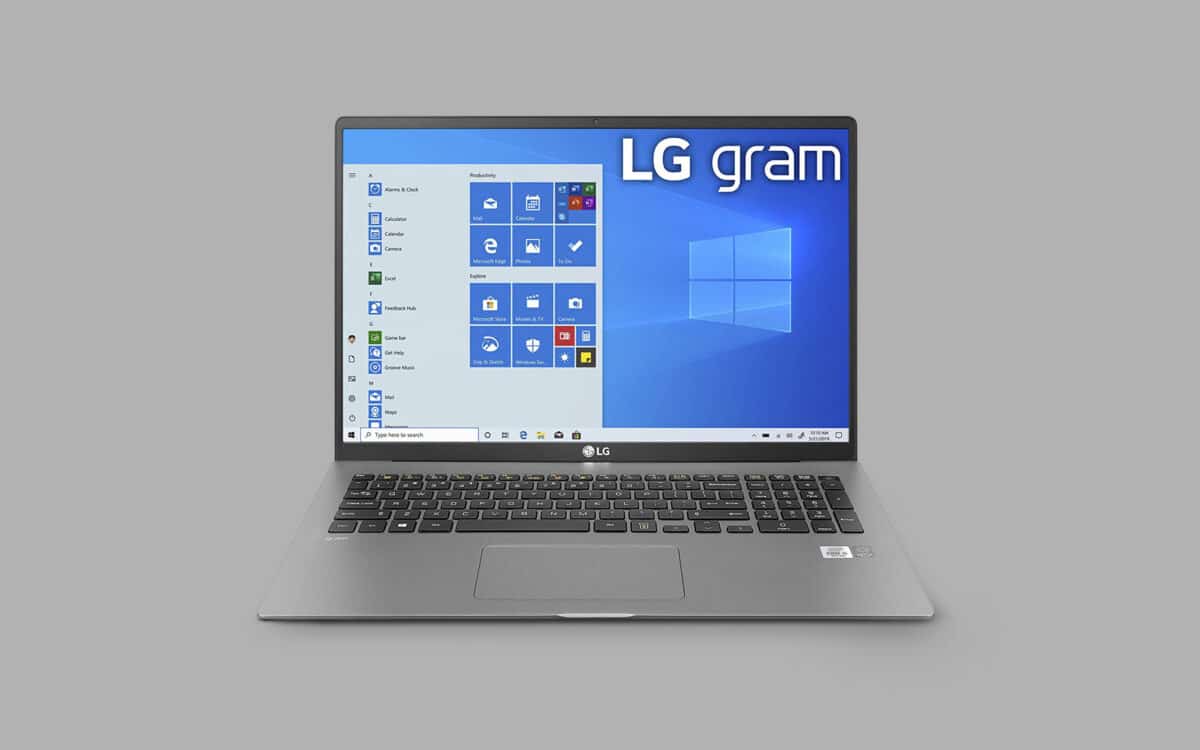 9. LG Gram 17-inch (Best large screen laptop for Photoshop)
Finally, one of the biggest issues with buying the best laptops for Photoshop is that you're often limited in screen size. The 17 inch LG Gram laptop rectifies this problem.
Equipped with Windows 10 already built-in, this Intel 10th generation laptop features a powerful 2560 x 1600 IPS LCD screen.
There's a 16GB DDR4 RAM, and 1TB of SSD built-in, plus a massive lithium battery that can deliver up to 17 hours of power.
For extra protection when you're working, the LG Gram comes with 6 surge protected outlet supply options, 2-line AC protection and more.
Lightweight yet durable, the device even comes with included 3D Audio rendering technology for your sound.
Features include:
3D Audio rendering
Custom interface
17-inch 2560 x 1600 resolution display
80Wh battery for up to 17 hours
Military-grade durability
DTS: X Ultra sound
Thunderbolt 3 transfer
10th generation Intel CPU
4K content support
Secure fingerprint reader
Backlit keyboard
With a secure fingertip reader for security, and excellent thunderbolt transfer, charge and display functionality, the LG has it all.
This Gram 17-inch laptop comes with Windows 10 already included, and a massive display that's great for designers.
The customer support with this device isn't always the best. It's also quite difficult to add extra RAM if you need it.
Pros:
4K content support
17 hours of battery life
Excellent sound built-in
Large screen for photo editing
Secure fingertip reader
Cons:
Not the best customer support
Difficult to add more RAM
Sale
LG Gram 17-inch
Deliver necessary portability with uncompromising features on the new for 2020 LG gram 17Z90N It has a huge 17-Inch WQXGA (2560x1600) IPS display while still slim and light enough to take anywhere.
How to choose the best laptop for Photoshop
Picking the best laptop for Photoshop isn't easy. There's a wide range of options out there, and a lot of different factors creative professionals need to think about.
You need a device that's capable of withstanding the demands of one of the most demanding applications out there.
On top of that, it's important to find something that comes with a screen you can rely on, so you can easily see the details in your artwork.
Hopefully, our reviews of the laptops for photoshop above will have given you a starting point to begin searching from.
Here are some key things to consider when you're shopping.
RAM
Usually, you'll have about 8GB or 16GB of RAM in a standard laptop. The more RAM you have, the easier it is to work on various large graphics with tons of layers. If you use Lightroom and Photoshop, it's best to stick with 16GB and above.
CPU
The processor in your laptop for Photoshop determines how quickly your device will run. Don't pay attention to how impressive the names of the processors sound initially. Ultimately, the most important factor to look at is the frequency you can achieve in terms of GHz.
Storage
These days, modern storage devices can easily reach into the range of terabytes. You don't want to run out of space mid-project and discover that you suddenly can't save something. Make sure that you pay close attention to how much storage you can reasonably access.
Display
Nothing quite beats an external monitor for most experts using Photoshop, but you can get a relatively decent display from a screen that can provide 4K visuals. Glossy displays might be better for color accuracy, but it's harder to work outdoors or around bright lights unless you have a matte screen.
GPU
A good GPU will be useful if you're experimenting with things like video editing and animations, but you shouldn't need to go too over the top unless you're planning on gaming with your new laptop too.
Remember, there's more to choosing the best laptop for Photoshop than finding something that suits your budget.
Understanding the kind of features you need to use a product like Photoshop, and what it takes to make your laptop as effective as possible is key to making the right purchasing decisions.
Don't forget to check out our other guides for more insights on the best products for professionals like you.
Fabrik: A branding agency for our times.