Do you need to get your hands on the best monitor for video editing? We're here to help with a comprehensive guide to the best computer monitor for video editing.
Video editing is quickly emerging as a vital part of any designer's job, and companies use video for a host of reasons. Today, we're going to be looking at the main contenders for the 'best monitor for video editing' crown. So, let's begin…
A great product video makes it easier for customers to see the value of an item when they can't hold it in their hands. Advertising videos grab the attention of your target audience, and help your brand go viral.
Some organizations even turn to video as a way of demonstrating their thought leadership and knowledge through regular "how to" creations.
When video is one of the most attractive items on the digital menu, it pays for graphic designers to have the tools they need to deliver excellent results.
The best monitor for video editing is just one piece of the puzzle – but it's a crucial one.
A computer monitor for video editing helps you to accurately see whether the colors and shapes on a design are working as they should. Which is why we're going to show you how to choose a good monitor for video editing, by reviewing some of the top contenders.
Our picks for the best monitor for video editing are:
BenQ SW321C (best calibration)
LG 34WN80C-B (best curved monitor)
ViewSonic VP2785-4K (best connectivity)
LG 27UN880-B UHD (best stand)
Philips 276E8VJSB (best for eye fatigue)
Acer Predator XB273K (best with shield)
LG 34GP83A (best refresh rate)
BenQ EL2870U 28 inch (Best cable management)
BenQ PD3220U 32 inch (best for Mac)
Read on for more…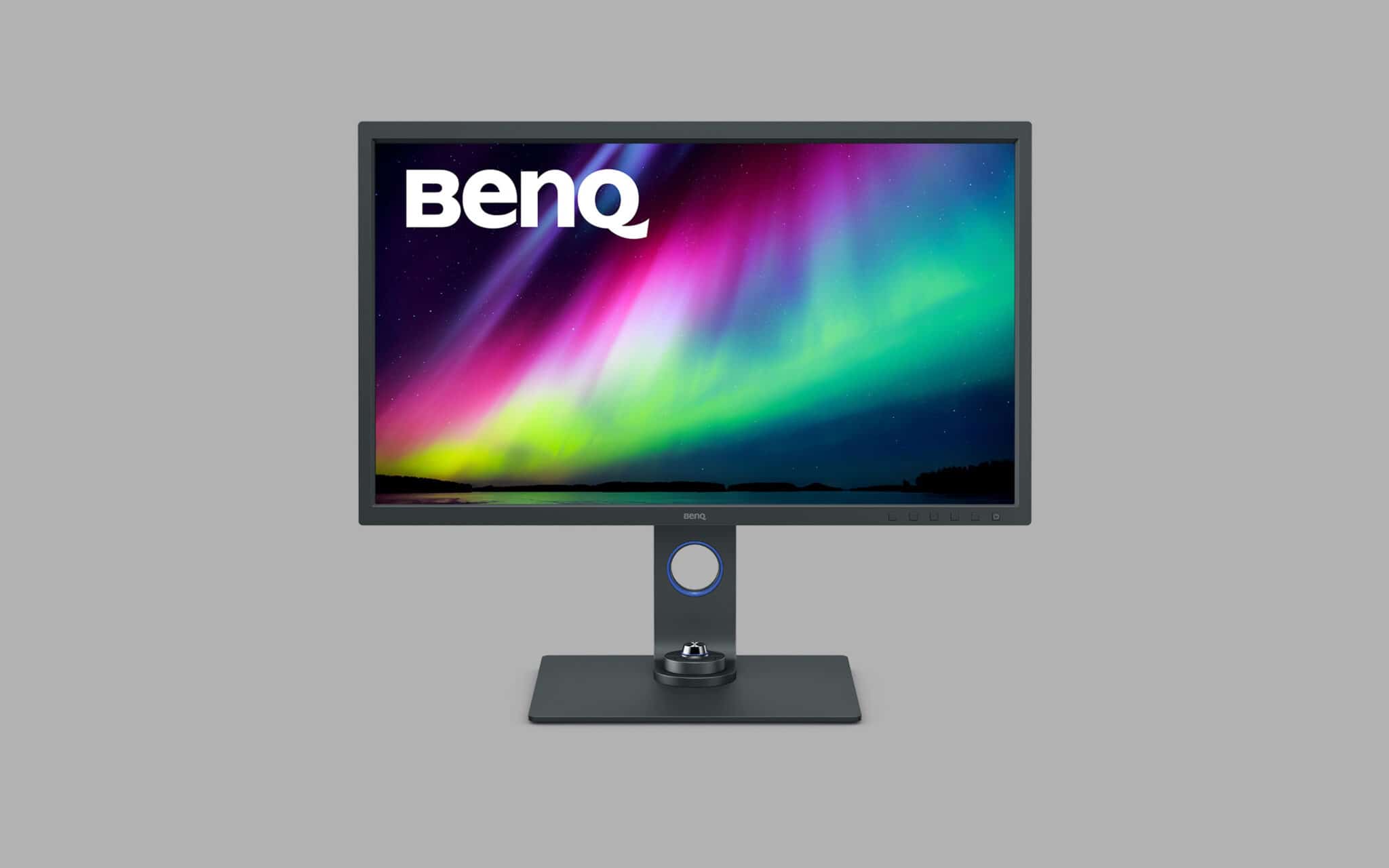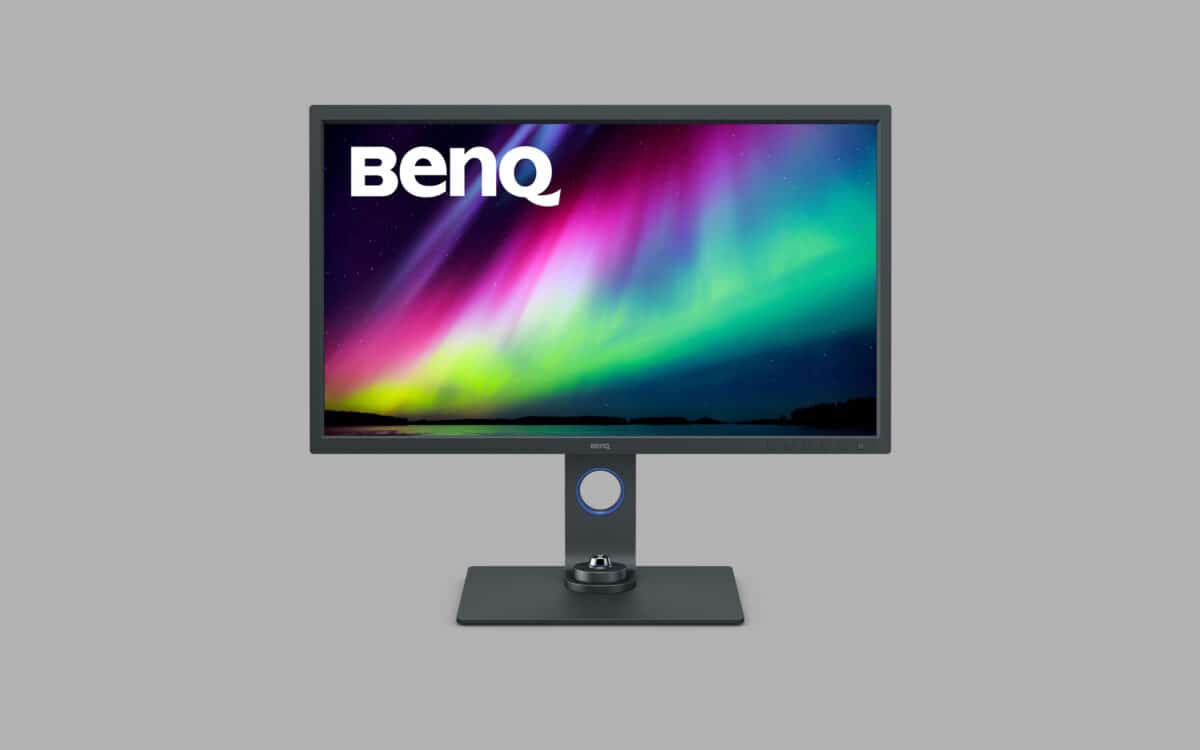 1. BenQ SW321C (best calibration)
Sometimes, searching for the best monitor for video editing means making sure you get a device designed by professionals, for professionals. BenQ monitors is extremely popular in the graphic design landscape, thanks to its high-quality colors and stunning calibration.
The BenQ SQ321C comes with a 10-bit color depth field, 99% Adobe RGB, and AQCOLOR accuracy.
Unlike most monitors, this BenQ solution features uniformity technology for corner-to-corner balanced brightness and contrast. The hardware calibration means you can adjust the processing chip within the device without changing the graphics card.
Factory-calibrated color also offers a higher level of accuracy for screen-to-print consistency.
Features include:
Screen to print consistency with paper color sync
99% Adobe RGB
Multi-monitor consistency
Factory-calibrated color
10-bit color depth
AQCOLOR advantage
32-inch screen with 4K resolution
Hardware calibration
Shading hood available
The BenQ monitor is also compatible with shading hoods which allow you to reduce some of the screen glare from ambient lighting when you're working on your video content. There's even an advanced black and white mode for artistic editing.
Unfortunately, there is a little light bleed on the edges, which might be problematic for some.
Pros:
Factory-calibrated color with 99% RGB
Excellent edge-to-edge consistency
Hardware calibration and shading hood
Fantastic 4k resolution
Powerful screen to print performance
Cons:
Light bleed around the edges
Quite expensive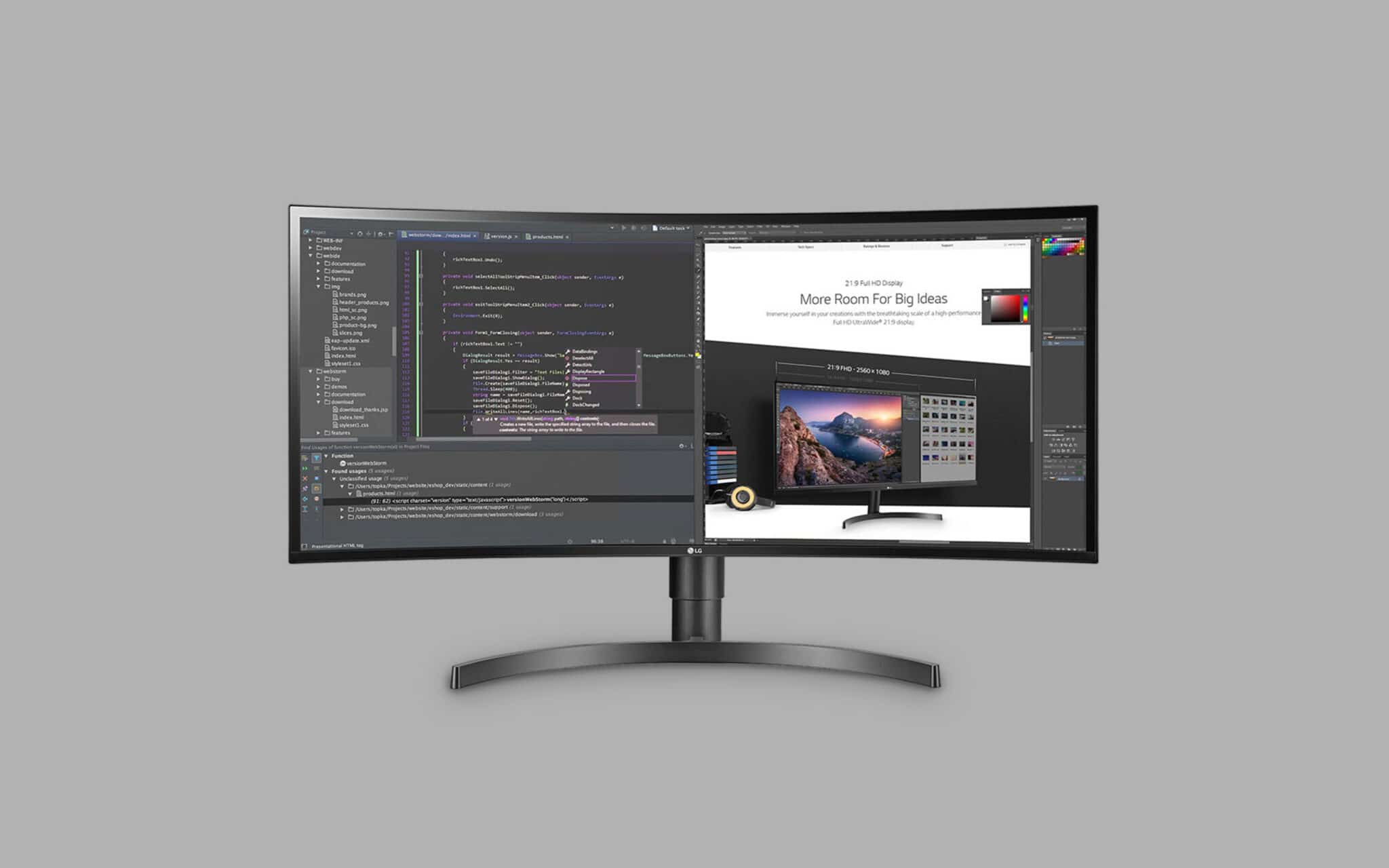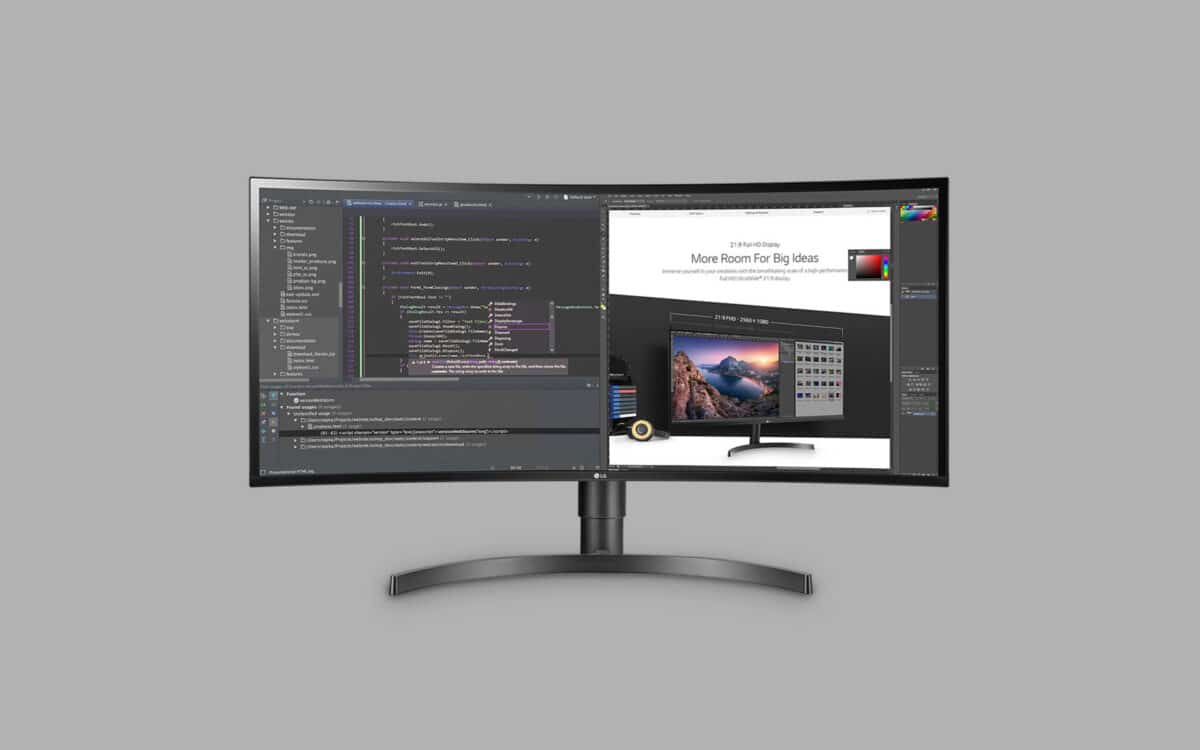 2. LG 34WN80C-B (best curved monitor)
When it comes to choosing a monitor for video editing, everyone has their own preferences. The best monitor for video editing for your needs may be something with an extra-wide curved screen, just like the LG 34WN80C-B.
This stunning monitor comes with 34-inch screen, curved to avoid light reflection. This device is HDR 10 compatible and supports a fantastic sRGB 99% color gamut.
To ensure you get the best visual, the LG comes with a height and tilt adjustable stand, and various on-screen controls to adjust things like brightness. There's a USB C connection included, and a screen split feature, so you can work on two projects at the same time.
The virtually borderless finish ensures excellent end-to-end imagery.
Features include:
HDR 10 compatibility
USB type-C connectivity
99% color gamut sRGB
On-screen controls
Curved screen for reduced reflections
Height and tilt adjustable stand
34-inch extra wide display
HDR 10 performance
Screen split support
This extra-wide monitor is wonderful for all kinds of graphic design tasks and video editing projects. The picture quality is excellent, but the refresh rate is quite low, so you may need to keep this in mind depending on the kind of projects you're working on.
You might also find the software included isn't perfect either.
Pros:
Excellent color quality
Extra-wide screen with split screen support
Height and tilt adjustable stand
On-screen control support
Curved screen reduces reflection
Cons:
Not the best software
Low refresh rate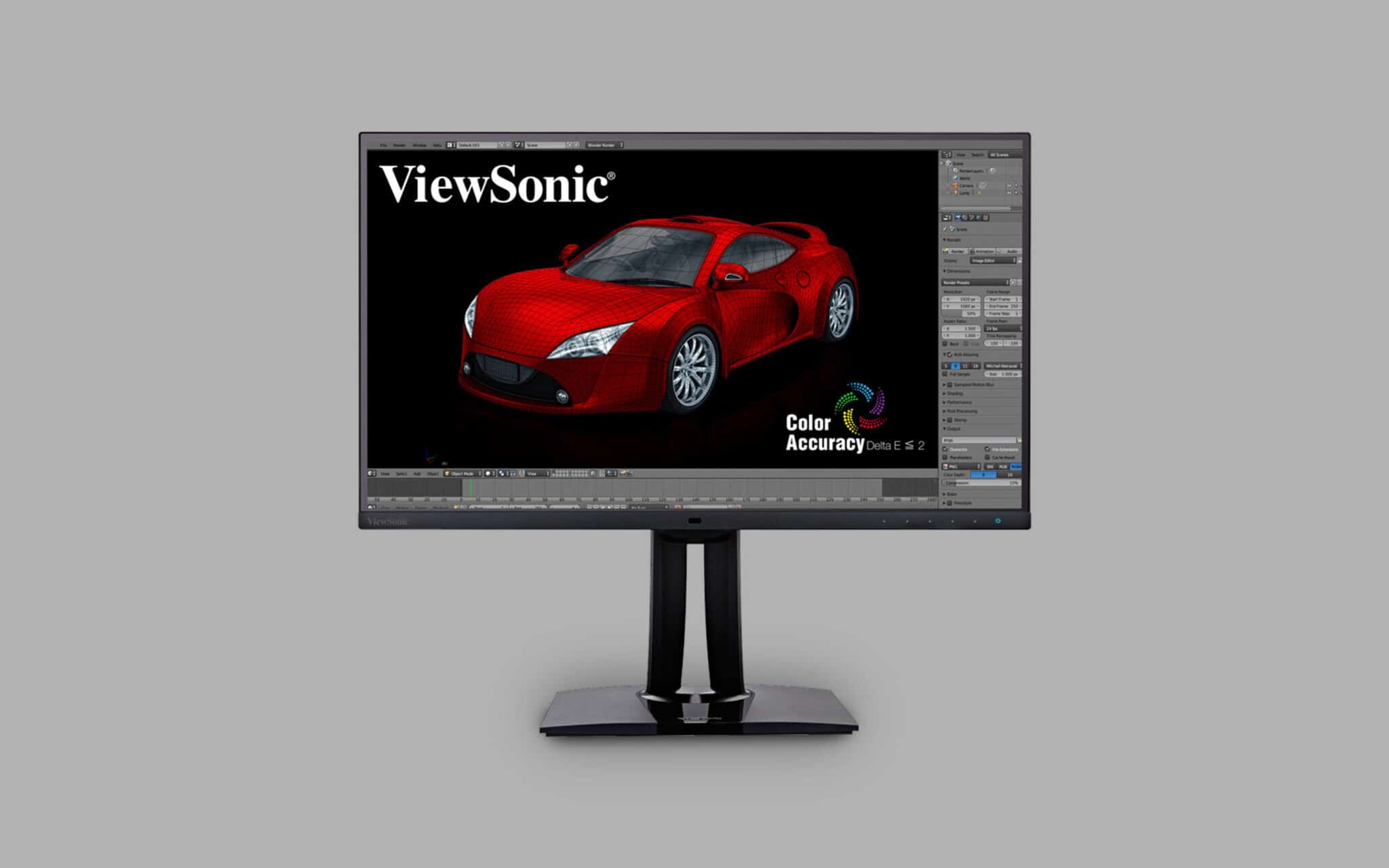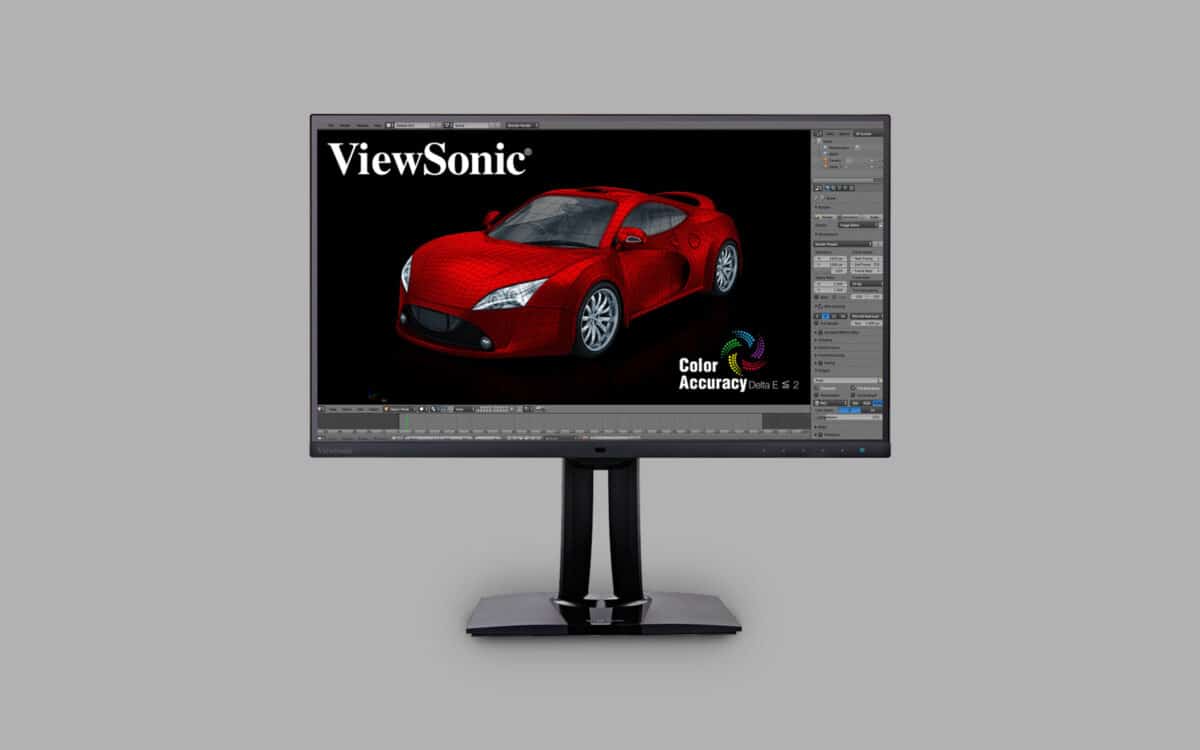 3. ViewSonic VP2785-4K (best connectivity)
The ViewSonic VP2785-4K monitor for video editing is a fantastic professional-grade display ready to work with a range of graphic design demands. This high-performance monitor is great for photographers, graphic designers, and video editors alike.
Excellent color accuracy with 99% Adobe RGB means users get a smooth palette of around 4.39 trillion shades to work with.
ViewSonic monitors come with hardware calibration features to ensure the colors displayed match the files you're using perfectly. There's also HDR10 content support which displays videos exactly how they're intended to be viewed. Plus, you get a host of connection ports too.
Features include:
60Hz IPS monitor
4K UHD screen
99% RGB color accuracy
Hardware calibration included
HDR10 content support
Productivity boosting features
Flexible connectivity
Industry leading 3-year warranty
HDMI, USB, and HDCP connections
LCD monitor and power cable included
One of the most impressive things about this monitor for video editing is it comes with a range of connections. You can plug in all the extra devices you need, including HDMI and USB ports.
Unfortunately, there are some issues with this device when connected to a Mac computer. Customers complain of issues with poor font quality.
Pros:
60Hz IPS monitor
4K UHD screen
Incredible hardware calibration
Multiple connection points
Excellent productivity features
Cons:
Not ideal for use with Mac computers
Sale
ViewSonic VP2785-4K
The ViewSonic VP2785-4K Ultra HD monitor meets the high colour standards of photographers, graphic designers, and video editors alike.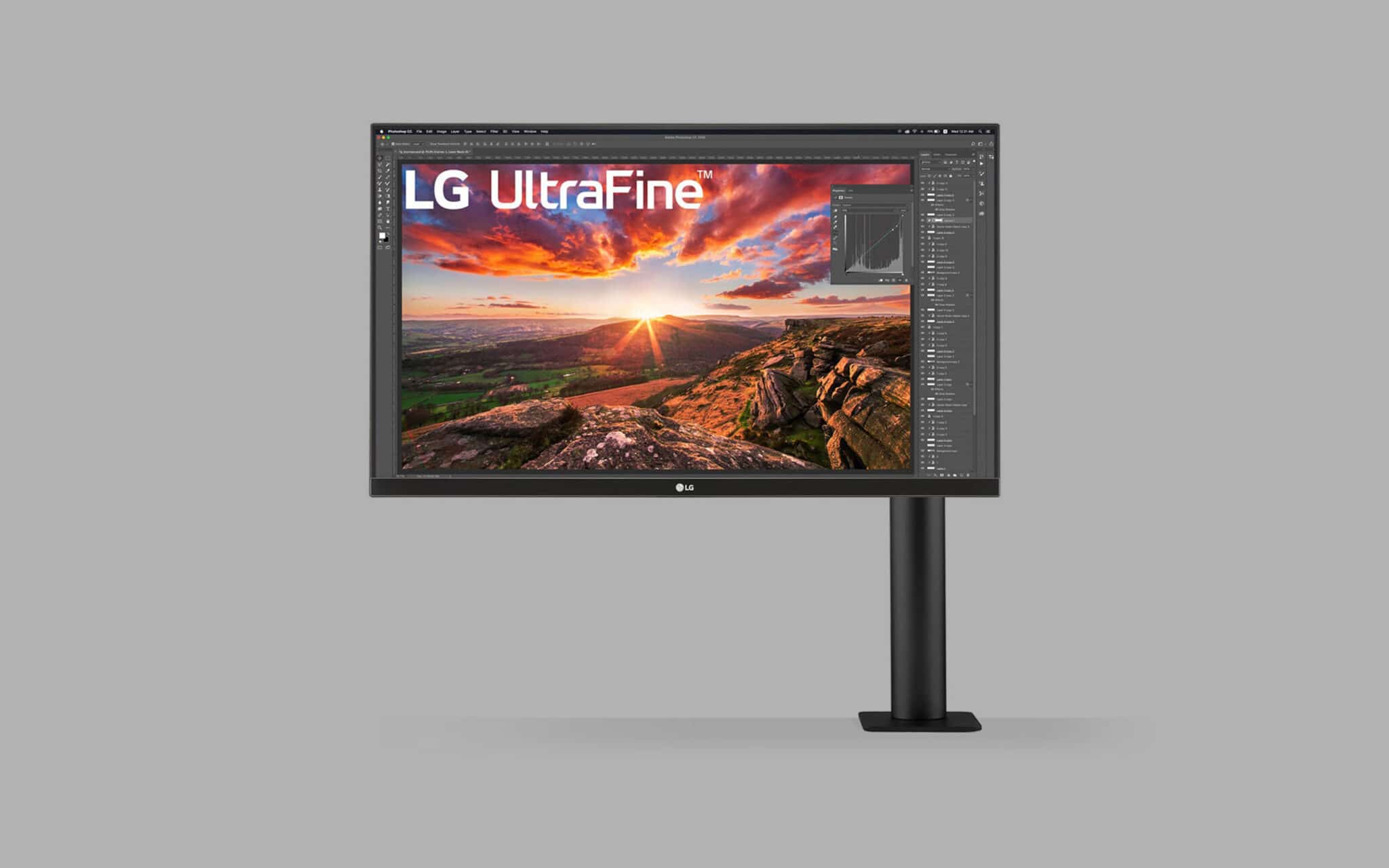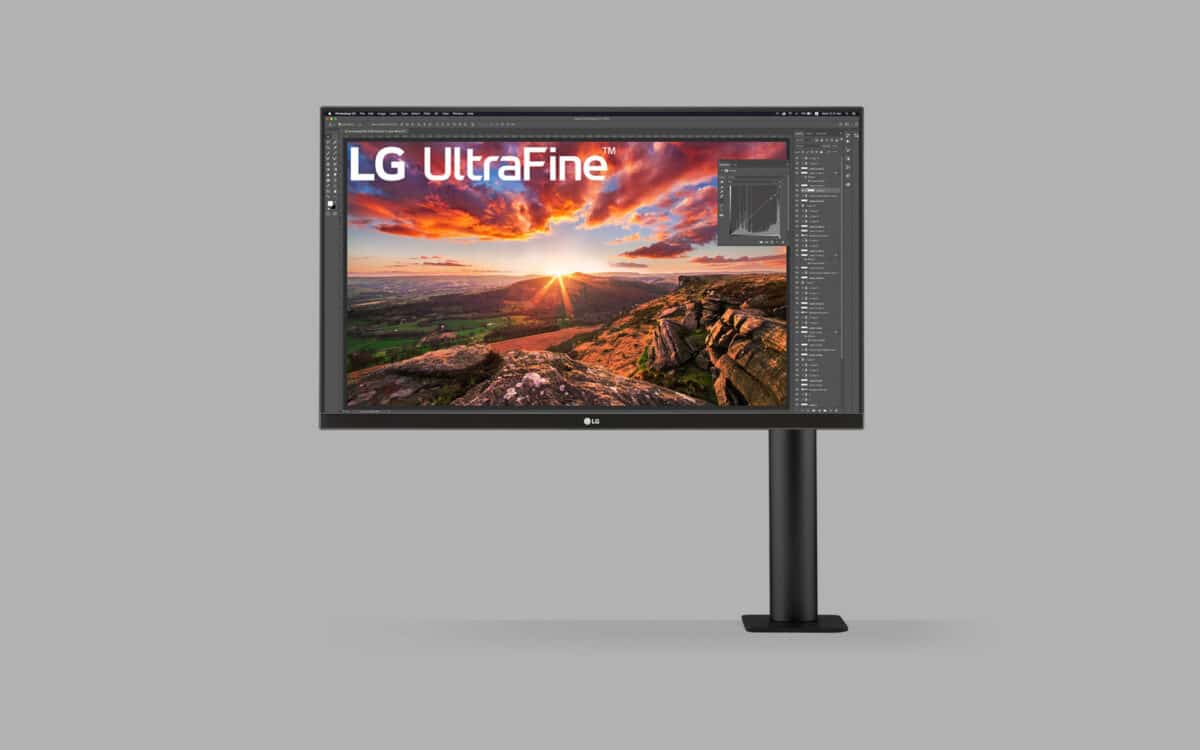 4. LG 27UN880-B UHD (best adjustable monitor for video editing)
Getting the best monitor for video editing isn't just about buying a device which has the best color accuracy and refresh rate. You also need a product that's going to work around you, offering a more ergonomic and comfortable workspace.
The flexible workstation monitor from LG comes with an ultra-adjustable stand you can swivel, tilt and pivot according to your needs. It's even possible to adjust the height of the stand for better views.
The LG 27UN880 contributes to a better, less cluttered desk setup, and promises a comfortable view from multiple vantage points. You get a USB C connection point as part of the purchase, and a 27-inch UHD display with a fantastic 99% color gamut.
Features include:
Ergonomic stand design
UHD 27-inch screen
USB Type C
AMD free sync technology
99% color gamut
Powerful functionality
IPS performance for editing video and photos
This LG ergonomic display is one of the best products to have on hand if you're planning on showing your work to clients or working from multiple angles on video editing.
The biggest downside is that there seems to be a problem with the way the USB ports work. Not everyone can get a good connection with this computer monitor.
Pros:
Excellent ergonomic design
Tilt and pivot functionality
99% color gamut
AMD free sync technology
Convenient glare-free screen
Cons:
USB ports don't always work
LG 27UN880-B
The LG 27UN880-B brings an innovative, ergonomic arm to fit your needs. The arm helps to keep maximise your desk space and help with your posture while at work.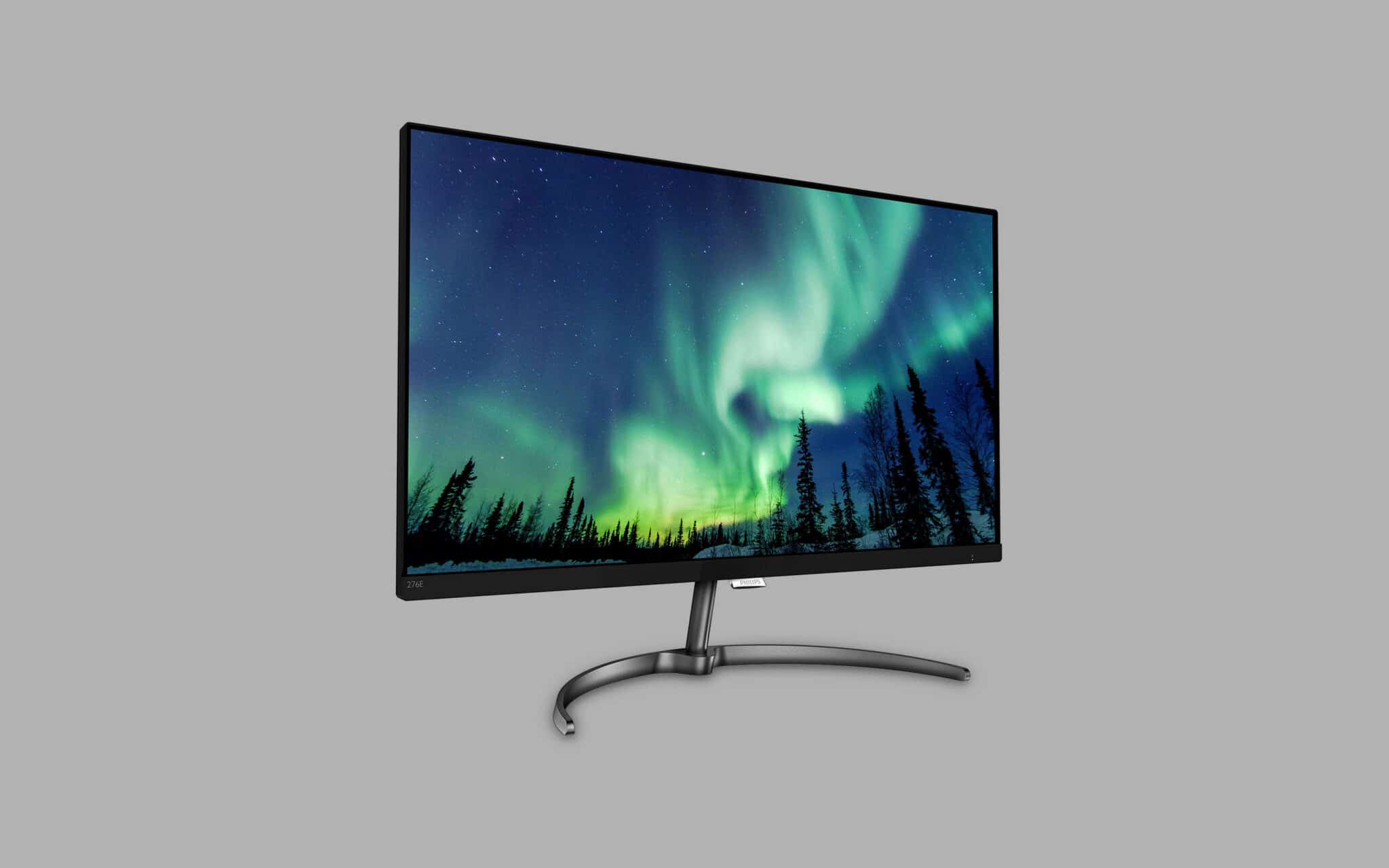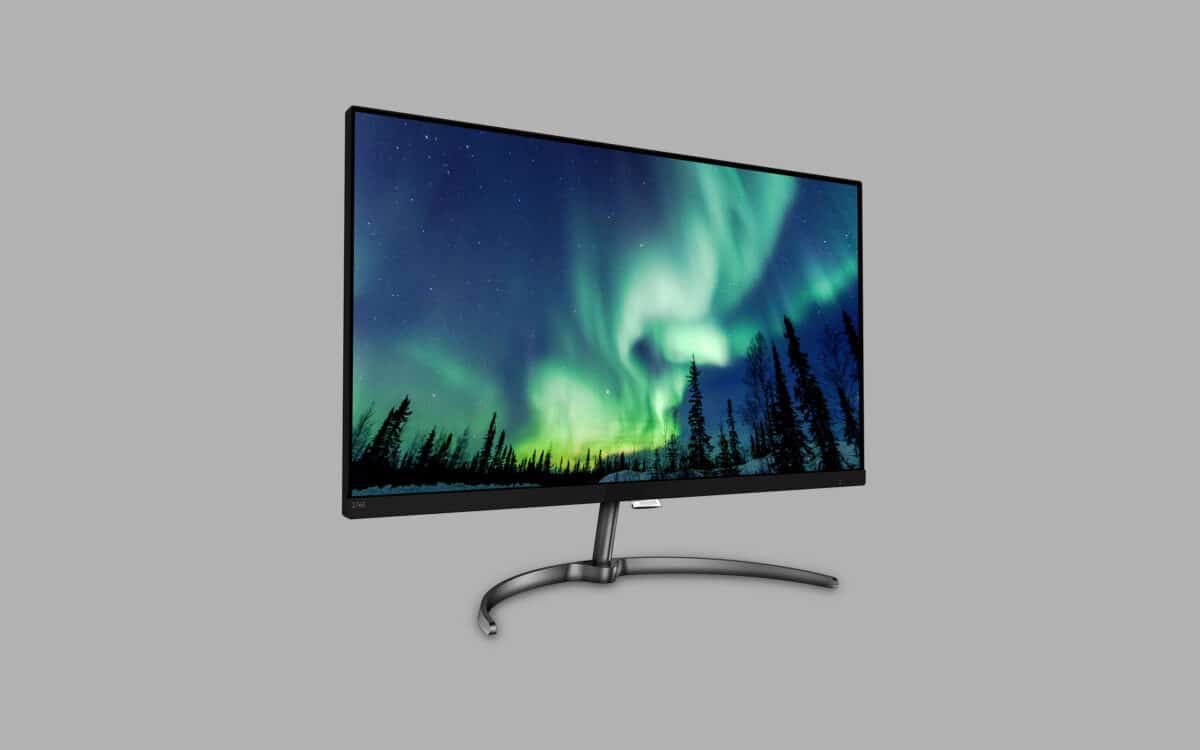 5. Philips 276E8VJSB (best for eye fatigue)
If you're looking for the best monitor for video editing, and you need a device free from eye-strain issues, Philips has you covered. This powerful 27-inch monitor comes with an ultra-clear 4K UHD design which supports around 1.074 billion colors for smoother gradations.
With an elegant and slimline design, the Philips looks great in any office or room, there's also a 4-year replacement warranty just in case.
Thanks to multi-view technology, you can access active dual connect devices at the same time, plus, multiple HDMI cables make connecting other products easy.
What's more, you get an energy-star certified performance great for the environment, and a low-blue light mode with flicker-free image projection.
Features include:
Certified energy star efficiency
4-year advanced warranty
Flicker-free screen
Low blue light mode
Elegant slimline design
Multiview with dual connect
Display port with two HDMI options
1.074 billion colors
Beautifully designed to give you an ultra-clear view when you're working on your video projects, the Philips is a great product for professionals. Not only will it protect your eyesight, but it's not too bad for your bank balance either, with an impressively budget-friendly price tag.
Unfortunately, this may not be the best monitor for video editing Mac users due to inconsistent Mac connections.
Pros:
Energy efficient performance
Low blue light mode
Flicker free display
Incredible color resolution
Multi-view support
Philips 276E8VJSB
The Philips 276E8VJSB display sports a high-performance panel to deliver UltraClear, 4K images and is flicker-free to reduce eye fatigue after prolonged use.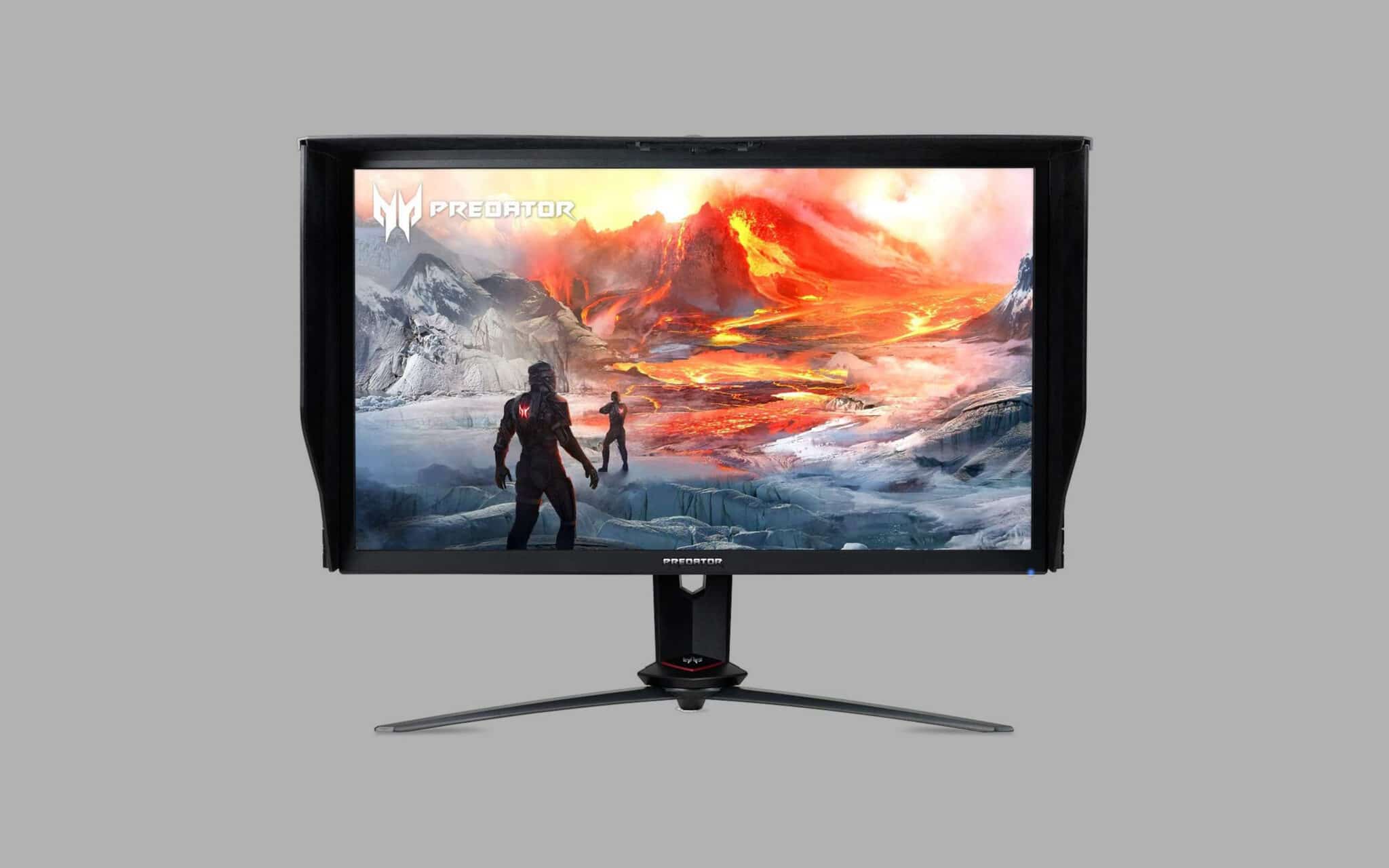 6. Acer Predator XB273K (best with shield)
Easily one of the best monitors for video editing on the market, the Acer Predator will change the way you work with digital art forever.
The ultra-HD display comes with a powerful 4K resolution. 27 inches in size, you get a lightning fast 144hz refresh rate, and G-Sync compatibility for programs which require extra power.
Acer has introduced quantum dot performance with the Predator, intended to give your screen a more lifelike finish.
Although the screen shield included with this product might look a little odd at first, it also means you can get a better view of your work without working about distortion from overhead lighting. The 90% DCI-P3 wide color gamut promises accurate color representation too.
Features include:
Ultra HD 3480 x 2160 4k display
Wall mountable design
27 inches with shield cover
IPS panel performance
144hz refresh rate
G-Sync compatibility
90% DCI-P3 color gamut
VESA Display HDR 400 certification
Display port, 4 USB ports, and 2 HDMI
With various display ports for plugging in your peripherals, you'll have no problem getting a fantastic experience with the Acer Predator. There's even a set of 4 USB ports on the screen.
Unfortunately, it can be a little difficult to set up the display port connections. The HDR also turns off on the monitor from time to time.
Pros:
Ultra-HD 4K display quality
Multiple connection points
90% DCI-P3 Color gamut
Shield cover for better focus
Fantastic refresh rate
Cons:
Display port connections can be tricky
HDR may occasionally turn off.
Sale
Acer Predator XB273K
The Acer Predator XB273K features a 90% DCI-P3 color gamut which stays true thanks to the shield blocking external light onto the monitor.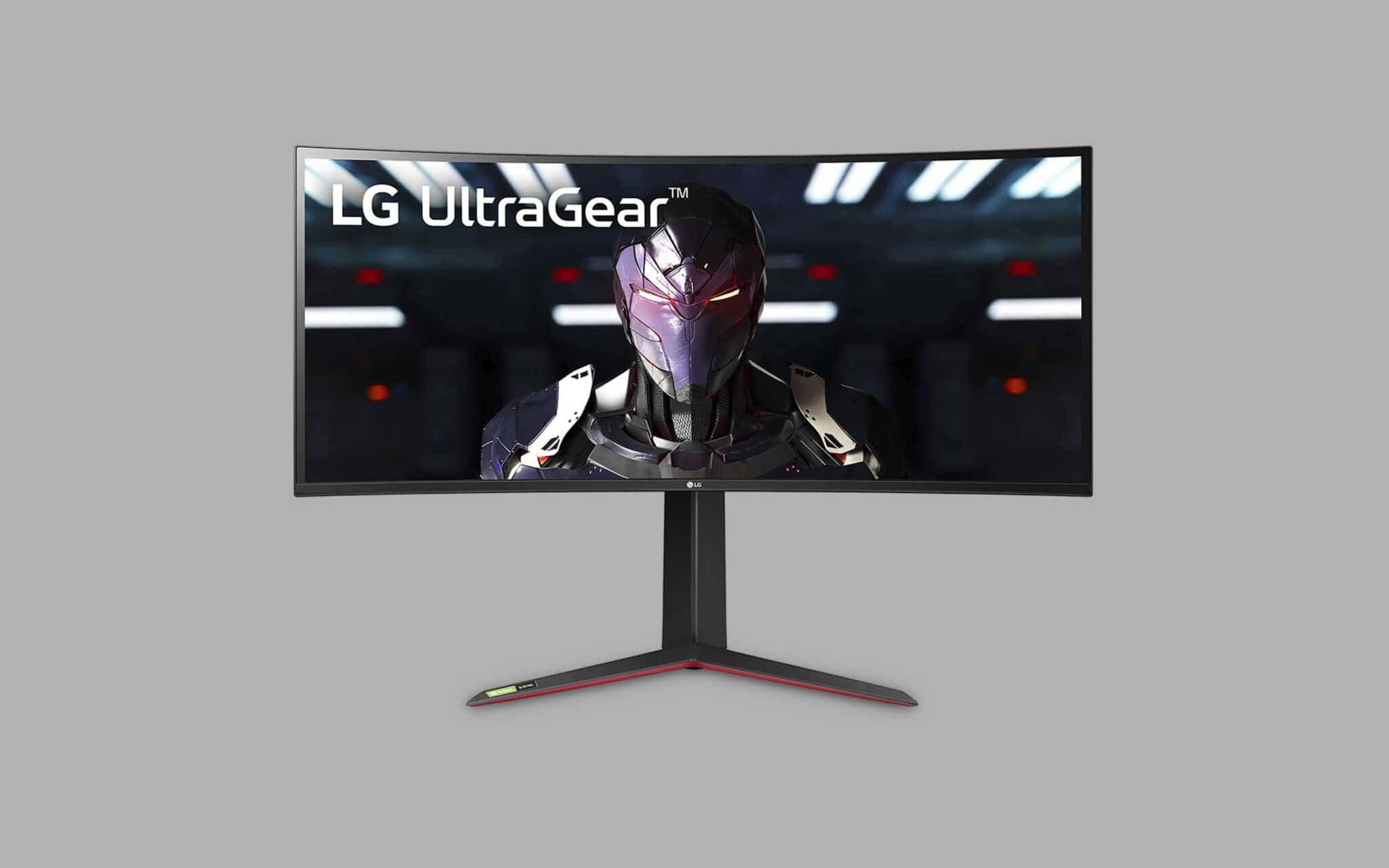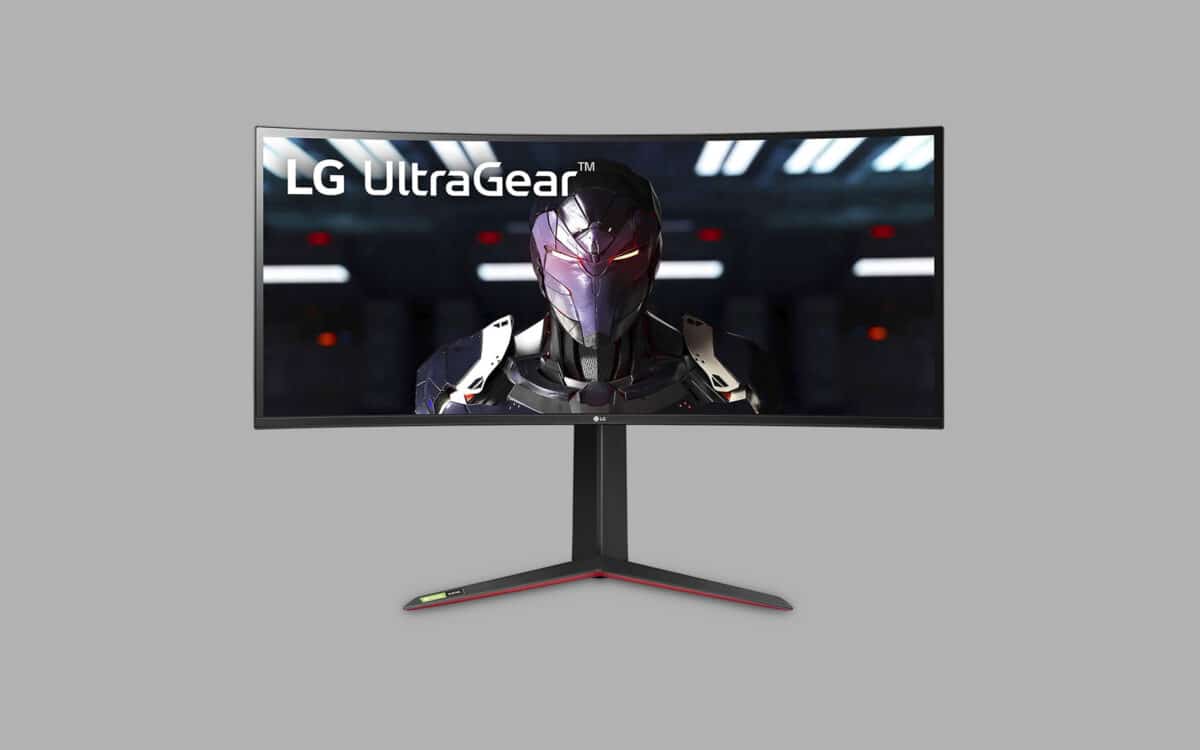 7. LG 34GP83A (best refresh rate)
If you're looking for a computer monitor for video editing, starting in the "gaming" section is often a good idea. Gaming PCs generally have better colors and faster refresh rates, which is ideal when you're editing videos and digital content.
This 34-inch ultrawide screen from LG is an excellent example. The curved Nano IPS display comes with an incredible 144Hz refresh rate, and it's also NVIDIA G-sync compatibility.
The stunning 3-side borderless design means you get more screen space for your money, and there's an adjustable tilt/height stand for comfortable viewing.
For color performance, you'll get a VESA Display HDR 400 monitor with DCI-P3 98% color gamut. There's even an include black stabilizing feature.
Capabilities include:
Full 4K display screen
34 inches borderless display design
144z refresh rate
Nano IPS 1ms performance
VESA DisplayHDR 400
Overclocking at 160Hz
G-Sync compatible
AMD FreeSync Premium
Black stabilizer
Adjustable stand
Every aspect of this screen is designed for a premium performance. If you want a fantastic high-speed monitor for video editing, this could be it. You can even overclock the refresh rate to make your display even more lightning fast.
Unfortunately, there is a significant amount of back light bleed in some cases, and you may have issues with IPS glow.
Pros:
Brilliant color reproduction
Fantastic refresh rate
Good ergonomics and stand
Adaptive sync performance
Well-balanced visual presets
Cons:
Significant back light blur
Some IPS Glow
Sale
LG 34GP83A
The LG UltraGear Monitor line-up create a vivid, rich virtual world. The LG 34GP83A is no exception, with its fast response times, great color balance, and high resolution QHD display.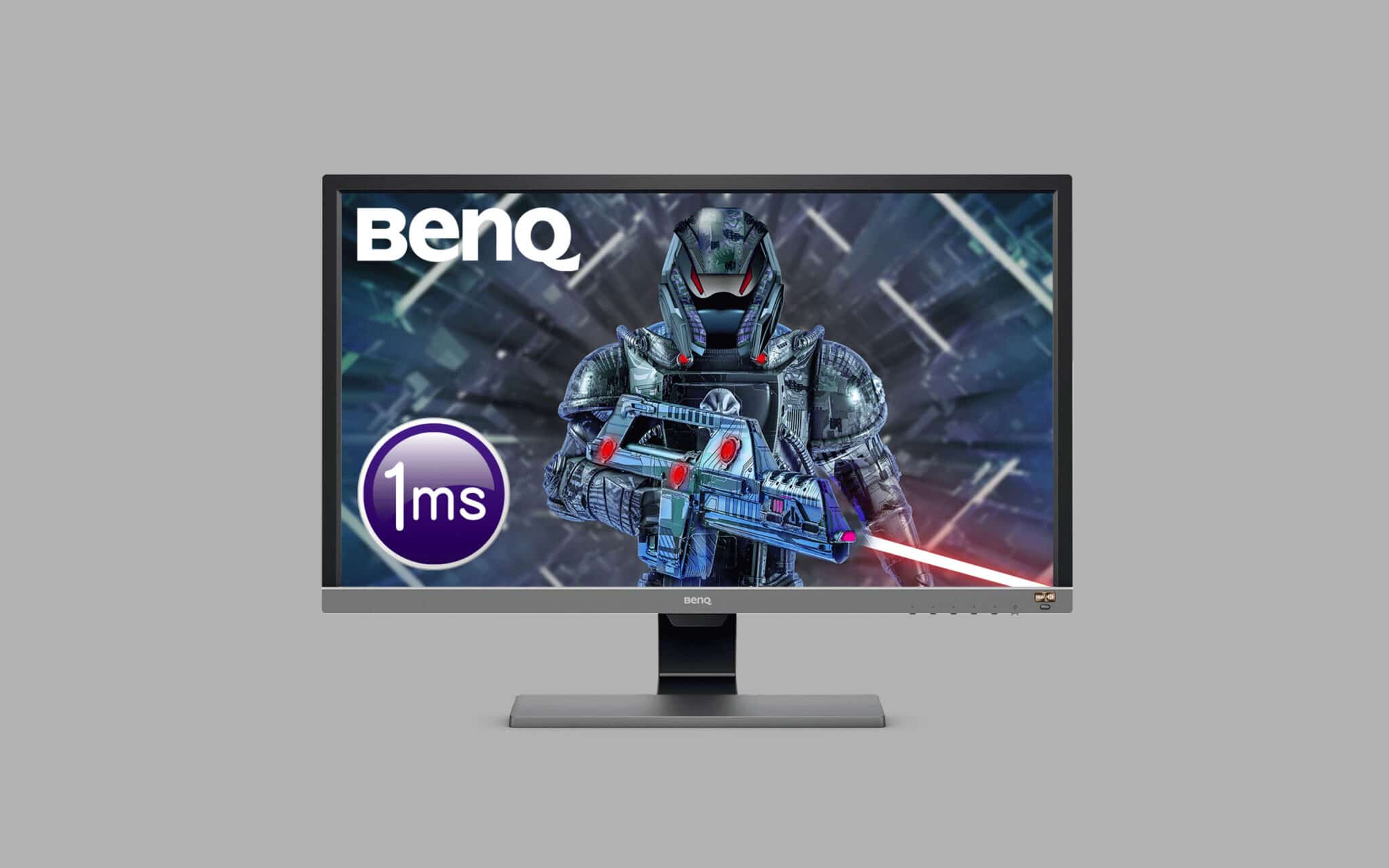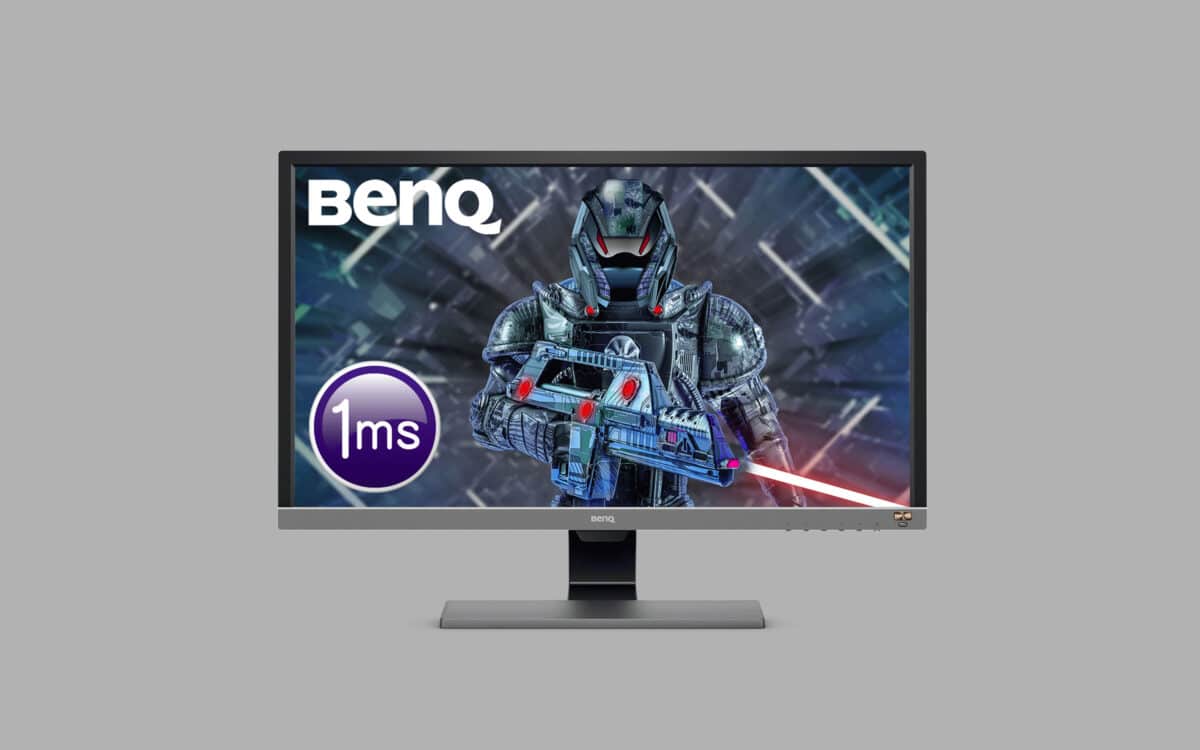 8. BenQ EL2870U 28 inch (Best cable management)
This amazing monitor for video editing from BenQ is one of the leading options on the market for graphic designers. This 4k 28-inch monitor comes with eye care comfort included for extended sessions of design and video editing.
The low blue light and zero flicker technology prevents eye strain and headaches. The AMD Free Sync solution ensures smoother performance when you're working on video content, and the 60Hz offers decent speed.
There are multiple connection points included with this display, including a HDMI, DisplayPort input, and VESA wall mount option. You also get a set of two built-in speakers, a headphone jack, and integrated cable management system.
Features include:
4k resolution 28-inch monitor
Eye-care comfort for extended settings
Zero flicker technology
Integrated cable management system
Built-in speakers and headphone jack
VESA wall mount option
Smoothing with AMD Free Sync
HDMI 2 connection
1.07 billion colors
The integrated cable management included with this screen makes it a great choice for people who want to make the most out of their workspace. There's also Opt-clarity technology included to help enhance contrast, brightness, color temperature, and eye comfort.
Unfortunately, the bezels on the monitor are bigger than they need to be.
Pros:
4K resolution monitor
Eye care comfort technology
Zero flicker technology
Over a billion colors
Integrated cable management system
BenQ EL2870U
The EL2870U 4K HDR Monitor from BenQ ensures delivery of incredibly sharp and detailed 4K resolution images.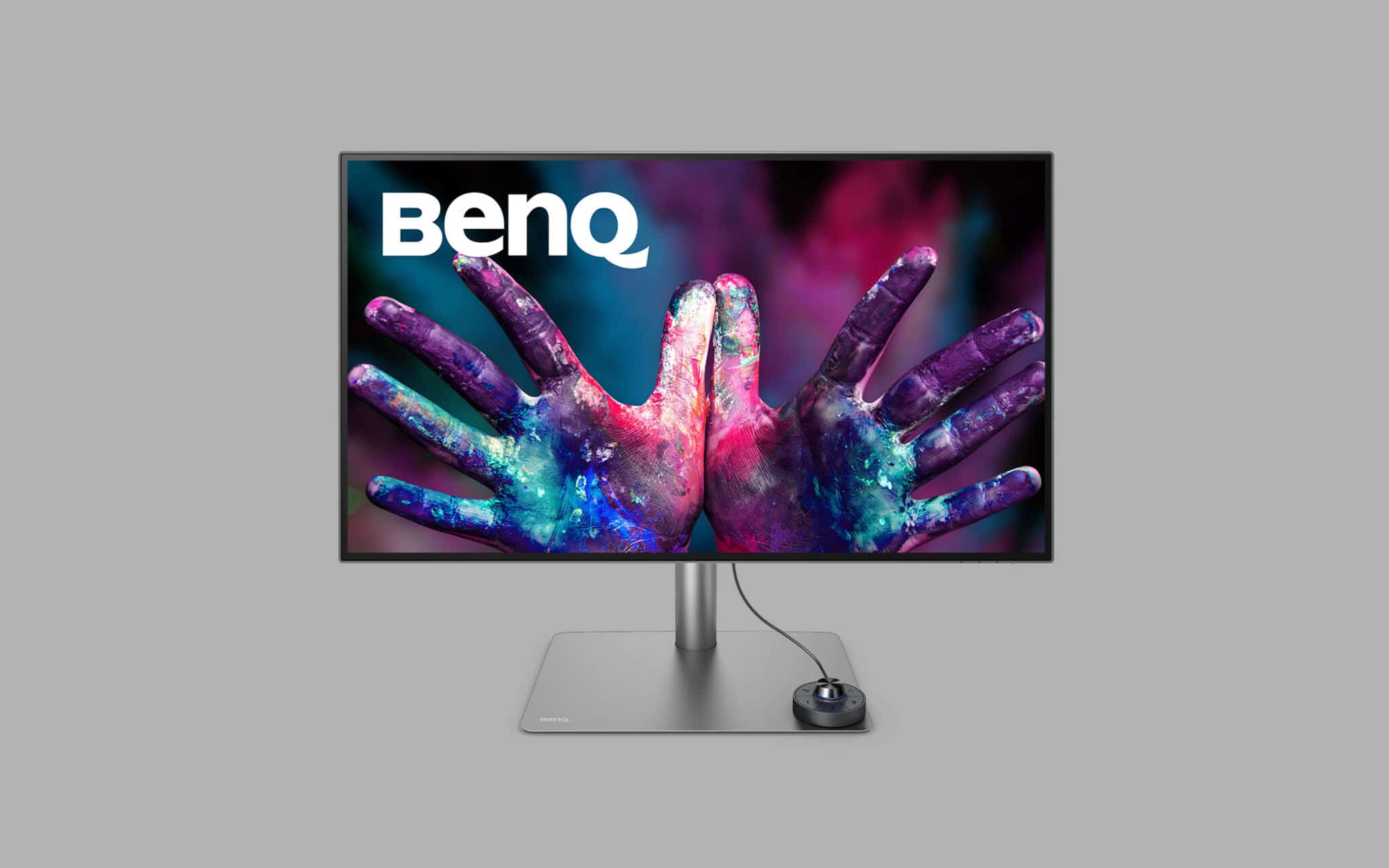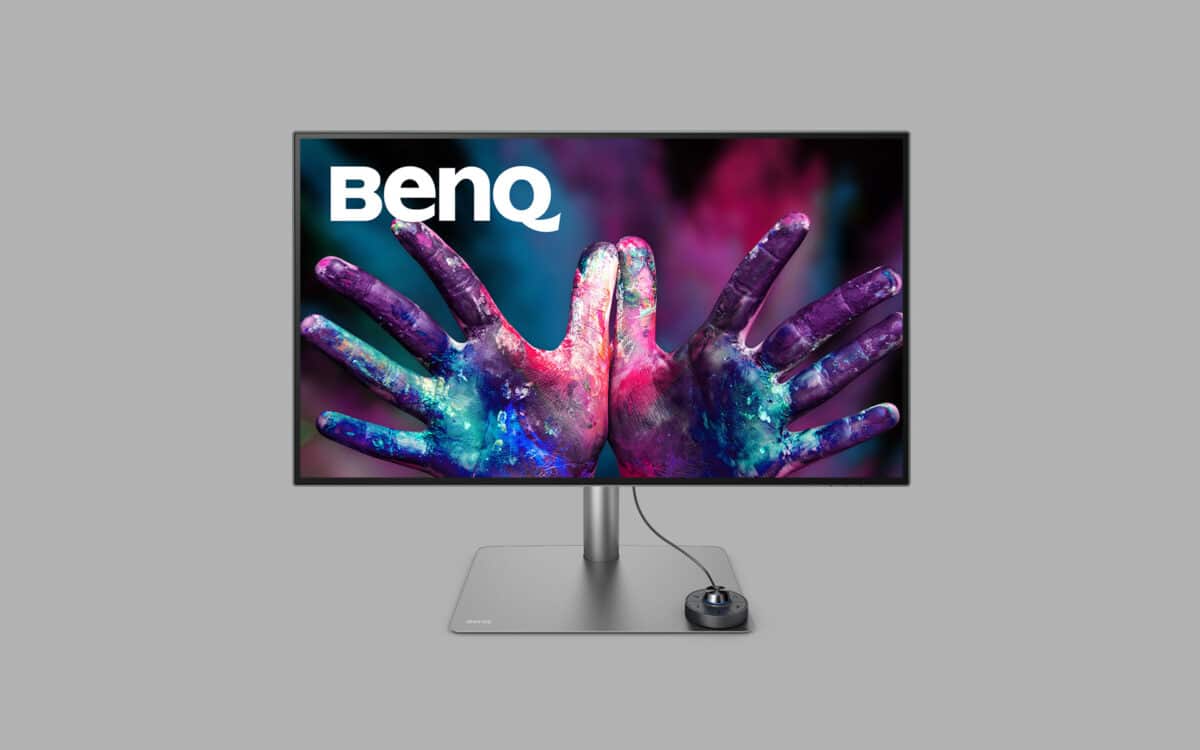 9. BenQ PD3220U 32 inch (best for Mac)
This 32-inch monitor for video editing from BenQ is sure to appeal to anyone who loves using Mac technology. With a 4k display, you'll have no problem getting crystal-clear images.
The AQCOLOR technology means you get sensational color accuracy, and lightning fast thunderbolt technology ensures you can connect peripherals, or even link another monitor. This screen comes with dual view functionality, CAD/CAM editing functions, animation, and dark room display modes.
For a productivity boost, you can experiment with the BENQ hot key puck. To ensure better eye comfort, the BenQ solution comes with reduced screen flicker and blue light. You can avoid eye strain and damage when you work for extended hours.
Extra features include:
32-inch 4K resolution
Advanced IPS monitor
AQCOLOR technology
Lightning fast thunderbolt 3 connections
Professional dual view mode
CAD/CAM, dark room and animation displays
Hotkey puck included
Eyecare and comfort support
Perfect for those who love getting the ultimate display experience with their Mac, this monitor for video editing is sure to transform the way you get work done. Of course, if you're not a Mac user, then you're not going to be able to experience the full benefits here.
It's also worth noting this device is a little expensive.
Pros:
Unique preset modes included
Hotkey puck for quick access to files
Eyecare support and comfort
Excellent 4K resolution
Lightning-fast connectivity
Cons:
Only for Mac users
Quite expensive
BenQ PD3220U
The BenQ PD3220U sports an elegant look as well as great performance. An impeccable color coverage while enhancing the overall productivity
Choosing the best monitor for video editing
Choosing the best monitor for video editing isn't always easy. There are countless products on the market today which all promise to offer an amazing experience. This means choosing a good monitor for video editing comes down to you, and your personal preferences.
Whether you're looking for something which will work seamlessly with your Mac, or you need a device with an incredible refresh rate, you're sure to find a better product if you look at features like:
Screen size
A bigger screen can make it easier to work on more complicated projects. You may also find it's easier to work with a large screen for longer periods of time. Make sure you get the viewing distance just right.
Resolution
4K is often the resolution of choice for most designers in the current landscape. However, the resolution right for you will depend on your work style and your budget.
Remember a better quality of resolution will make it easier to see all of the little details in your work.
Color support
Check the quality of color support you get with your monitor to ensure that you can see an accurate representation of all your work. There are plenty of different color gamut, color depth, and chroma subsampling ratings out there to help in making the right decision.
Connectivity
Extra USB and HDMI ports make it easier to connect your peripheral devices and extra monitors. Consider looking into display port connections, and thunderbolt options if you have a Mac computer.
Extra features
Some leading monitors come with things like pre-sets which make it easier to edit videos and photography in different settings. Keep an eye out for these extra features if you're looking for tools to make your life a little easier.
Good luck finding the ideal monitor for video editing in your job. If you need more guidance on what to buy for your graphic design career, check out some of the other reviews we have here on Fabrik.
Fabrik: A branding agency for our times.