As a left-handed creative, the best left-handed mouse is something you just can't live without. Whether you're looking for a lefthanded gaming mouse, or something for work, the right purchase gives you a more ergonomic experience.
Experts say around 12% of the world's population is left handed.
This might not seem like a huge number at first, but it means there are still millions of people struggling to cope with right-handed scissors or battling right-handed can openers.
Having the wrong equipment for your needs can seriously slow down your productivity, and lead to a lot of frustration. In a digital design landscape, where absolute precision is crucial, the wrong mouse could even lead to some catastrophic mistakes.
So, how do you find the mouse to elevate your abilities instead?
Listed below are our favorite left-handed mice, designed for people who fit within the all-important 12%.
Our top left-handed mouse options include:
Perixx PERIMICE wireless (best power-saving)
Evoluent VM4L Vertical (best wired mouse)
Razer Viper Ultimate (best professional performance)
Jelly Comb wireless (best budget mouse)
Logitech G Pro X Superlight (best ambidextrous)
ELECOM Left-handed trackball (best trackball)
Lekvey Vertical Wireless (best noise reduction)
Microsoft ARC Mouse (best portable mouse)
AURTEC Rechargeable wireless (best USB charging)
Read on for more…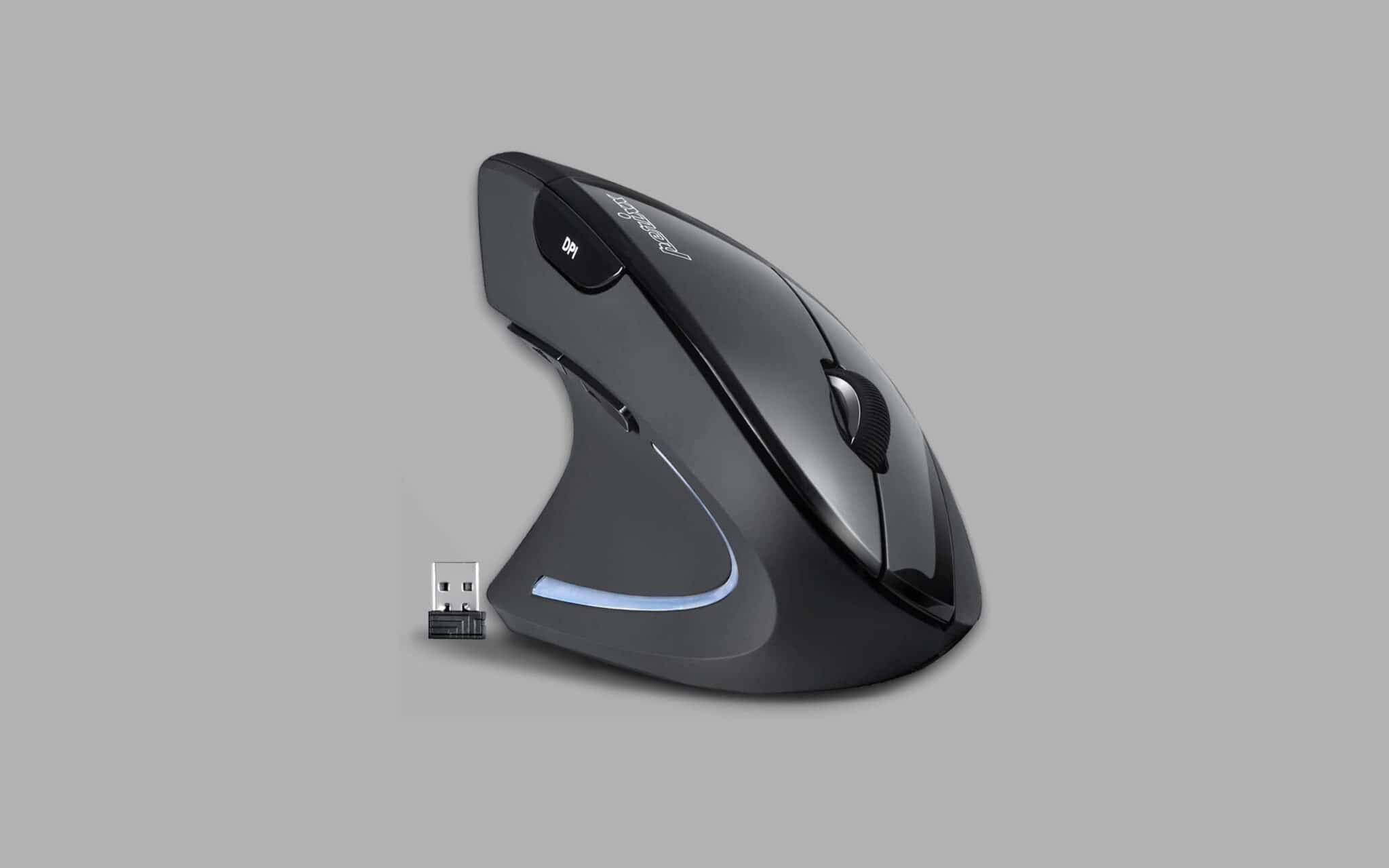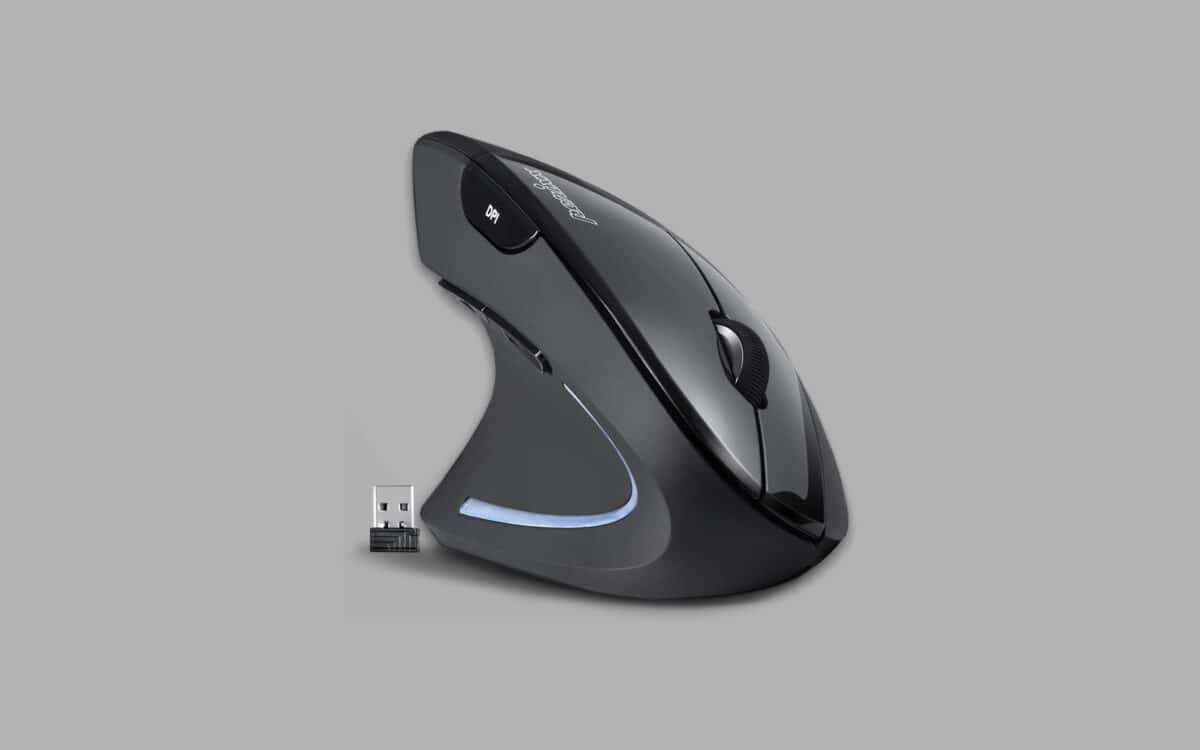 1. Perixx PERIMICE wireless (best power-saving)
The best left-handed mouse feels comfortable, performs well, and delivers excellent (speedy) results. The Perixx ergonomic left-handed mouse checks all of those boxes perfectly.
This ergonomic vertical mouse has been tailor-made to fit perfectly within your hand, reducing wrist strain and general discomfort.
The Perixx mouse features 6 easy-access buttons, as well as three sensitivity levels to choose from. There's a set of 3 DPI levels, so you can choose your preferred sensitivity, and a wireless 2.3 Ghz connection, so you don't need to worry about cables getting in the way of your workspace.
Features include:
Left-handed ergonomic design
6 buttons for increased productivity
2.4Ghz wireless connection
3 Adjustable DPI levels
Power-saving mode included
Certified quality according to the highest standards
Compatible with a wide range of major computer systems, the Perixx ergonomic left-handed mouse even comes with a handy power-saving mode, so you can reduce the number of batteries you get through.
The battery-powered functionality may mean you spend a lot on keeping your device constantly charged, however.
Pros:
Excellent wireless connection
Left-handed ergonomic design
6 buttons for control
Customizable DPI with three levels
Quality certified
Cons:
Requires batteries to use
Not the fastest response
Perixx PERIMICE-713L
PERIMICE-713L is the left-handed version of Perixx's top selling ergonomic mouse family. Streamline design for the most natural position of human wrist to help prevent RSI.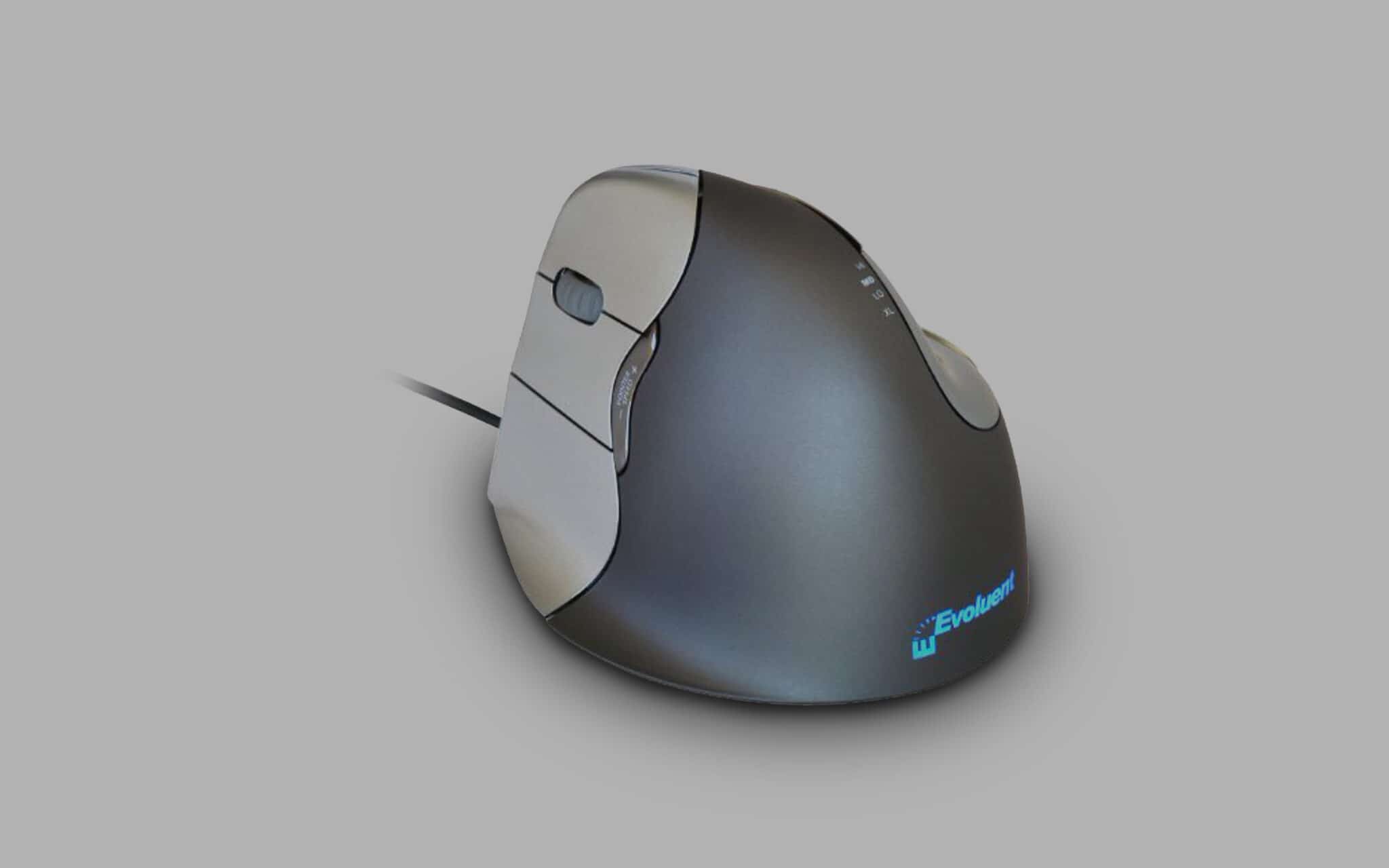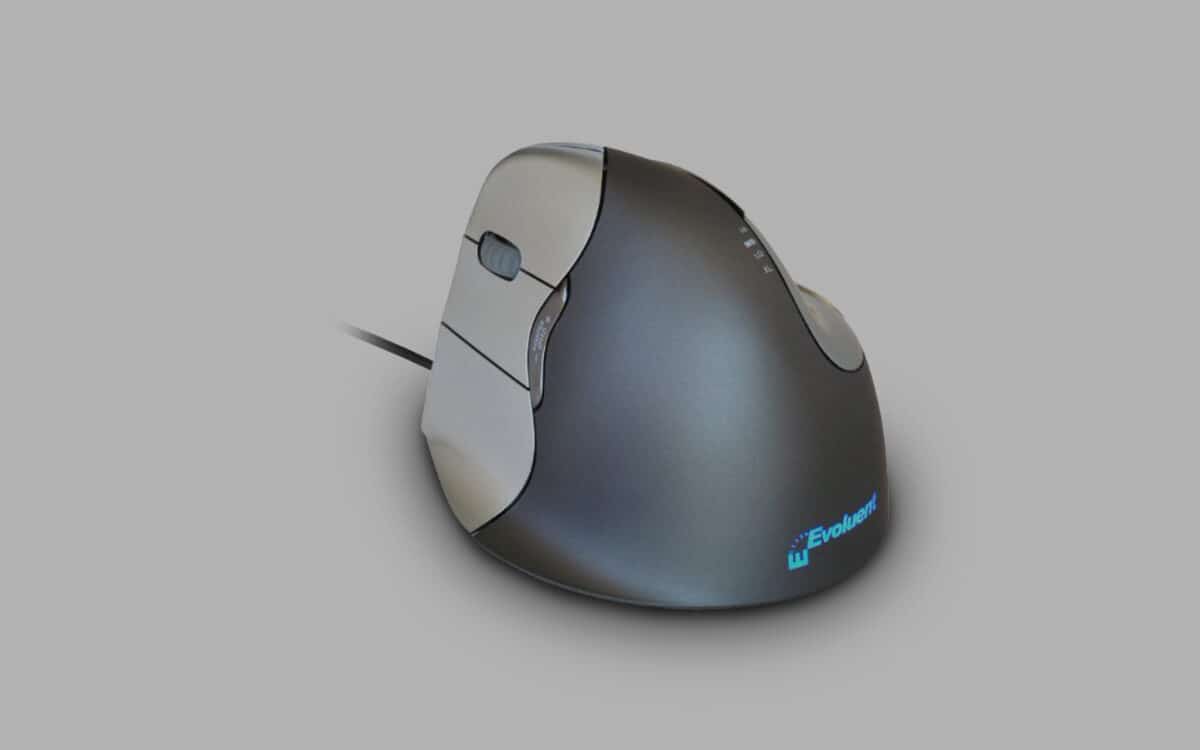 2. Evoluent VM4L vertical (best wired mouse)
A wireless left-handed mouse is great for freedom from cables, but it does mean you have the added hassle of keeping your device charged to think about.
The Evoluent VM4L vertical solves this problem with a traditional wired mouse, featuring ergonomic left-handed design. This mouse comes with pointer speed indicators in the form of LEDs, and powerful functionality, with 6 buttons to choose from.
The Evoluent mouse stands out as one of the most comfortable on the market, intended to reduce the risk of you having to twist your forearm to get your mouse into the right position.
Compatible with virtually all operating systems, this left-handed mouse is also wonderfully plug-and-play ready, with no set-up required.
Features include:
Contoured thumb rest
Vertical design to support your hand
Pointer speed indicators
Wide lip to prevent finger discomfort
6 buttons to configure however you choose
Hyper-scrolling speed
The Evoluent also comes with built-in software which allows you to change what each button does, so you can have more control over your mouse functionality. You could set additional buttons for things copy and pasting or opening new tabs.
Pros:
Wonderfully comfortable and ergonomic
Great scrolling speed
Adjustable DPI
Contoured thumb rest
Customizable button performance
Cons:
Software is a little outdated
Quite expensive
Evoluent VM4L
Thanks to its thumb rest and patented shape, the Evoluent VerticalMouse provides great comfort and relieves user wrist pain. With plug-and-play compatibility, the Evoluent VM4L works with all operating systems that support USB.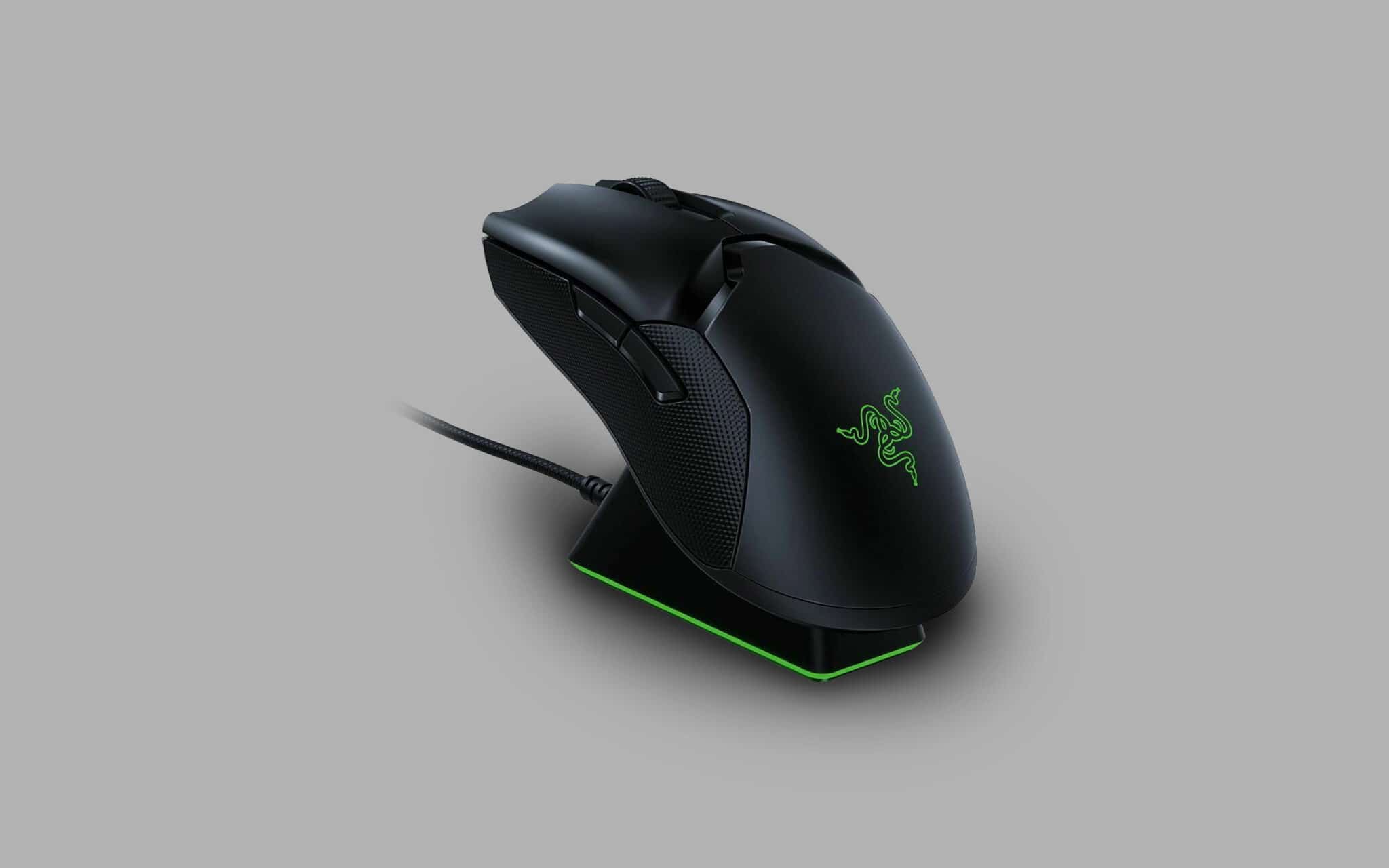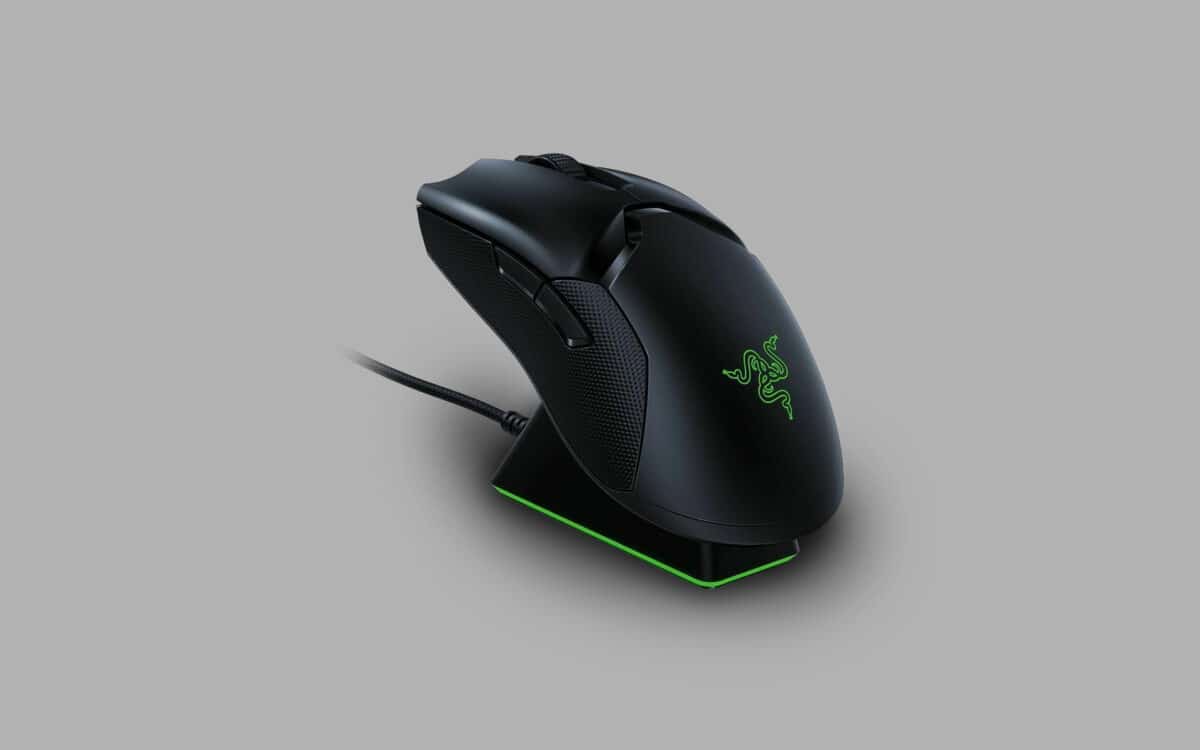 3. Razer Viper Ultimate (best professional performance)
If you're looking for the best wireless left-handed mouse capable of offering incredible speed, precision, and performance, Razer has you covered.
The Razer Viper Ultimate is one of the most popular mice in the world, with an incredible 70-hour battery life, and a range of 8 programmable buttons to choose from.
More than just a left-handed mouse, this 20K DPI optical sensor device comes with a range of adjustable profile options, so you can set your mouse up in the way most comfortable for you.
You also get the benefit of a lightweight experience, as it only weighs 74g, and comes with its own charging dock so you never run out of power.
Features include:
25% quicker than competing mice
Extreme low latency and interference reduction
Faster than traditional mech switches
Ambidextrous programmable design
Lightweight performance
Included charging port
Wireless performance for up to 70 hours
The Razer Viper Ultimate offers a wonderfully lightweight and reliable performance, with RGB lighting and a structure you can design to suit you. The shape is beautifully contoured to make sure your hand rests comfortably in any position.
However, you might find it a little tricky to set everything up to begin with. Despite a few issues, this is one of the best Razer left-handed mouse products available.
Pros:
Much faster than most competing mice
Ambidextrous and programmable
Charging port included
Excellent wireless performance
Convenient 70-hour battery life
Cons:
Requires initial set-up
Quite expensive
Sale
Razer Viper Ultimate Hyperspeed
The Viper Ultimate Hyperspeed is Razer's zero-compromise, and ambidextrous, wireless mouse. Built for E-sports, this mouse offers great performance in a comfortable and lightweight package.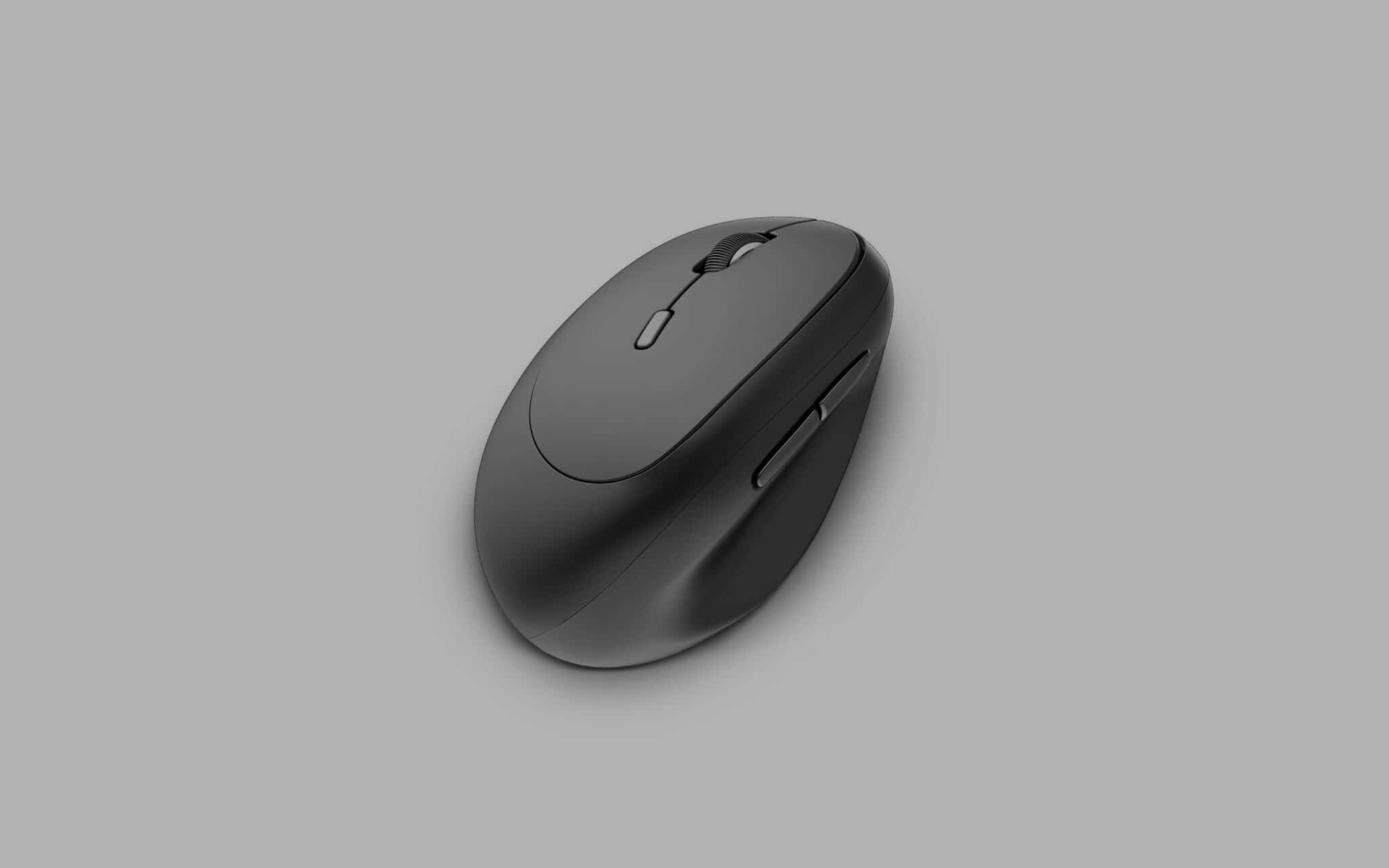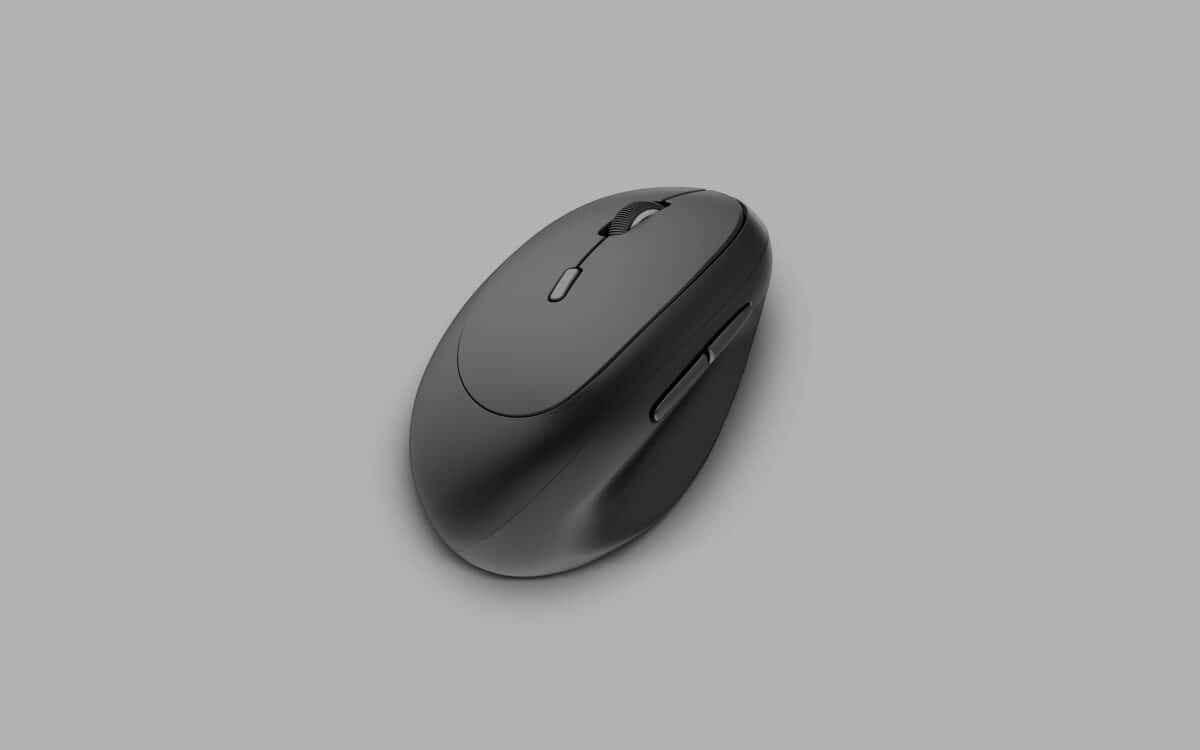 4. Jelly Comb wireless (best budget mouse)
A great left-handed mouse doesn't have to be a major expense. This powerful wireless left-handed mouse from Jelly Comb offers an ergonomic experience for an affordable price.
The comfortable design encourages a natural position for left-handed designers and creators, keeping your wrist and palm in just the right position for extended work.
There are multiple DPI levels available so you can alter your sensitivity according to your needs, and you get smooth tracking and ultra-fast responses in any environment.
The side buttons on the device encourage easy forwards and backwards scrolling, and you don't have to worry about a complex setup. The Jelly comb mouse is totally plug-and-play ready.
Features include:
Ergonomic handshake positioning for reduced wrist strain
3 DPI levels to choose from
Extra side buttons for additional control
Plug and play simplicity
Compatible with various operating systems
Wireless performance up to 10 meters
Simple AA battery compartment
The Jelly Comb mouse provides a comfortable experience for anyone who needs a budget-friendly left-handed mouse. The ergonomic design will protect your wrist, while automatic sleep mode ensures you don't run out of energy too quickly.
This mouse also works perfectly with a range of operating systems, but it does require you to buy your own batteries.
Pros:
Simple ergonomic design
Stable wireless connection up to 10m
Automatic sleep mode saves power
Compatible with most operating systems
Easy set up
Cons:
May not last as long as some mice
Requires battery investment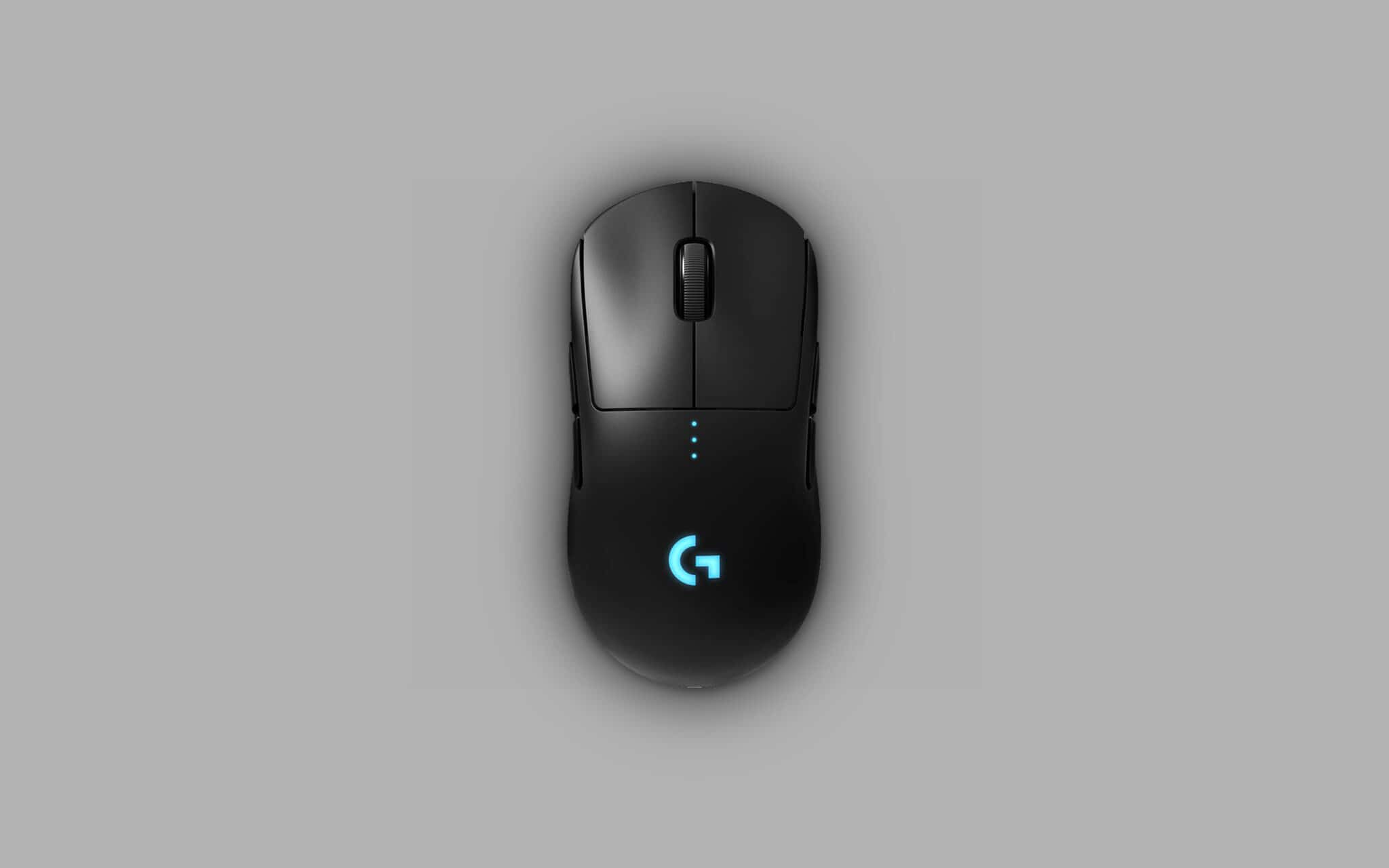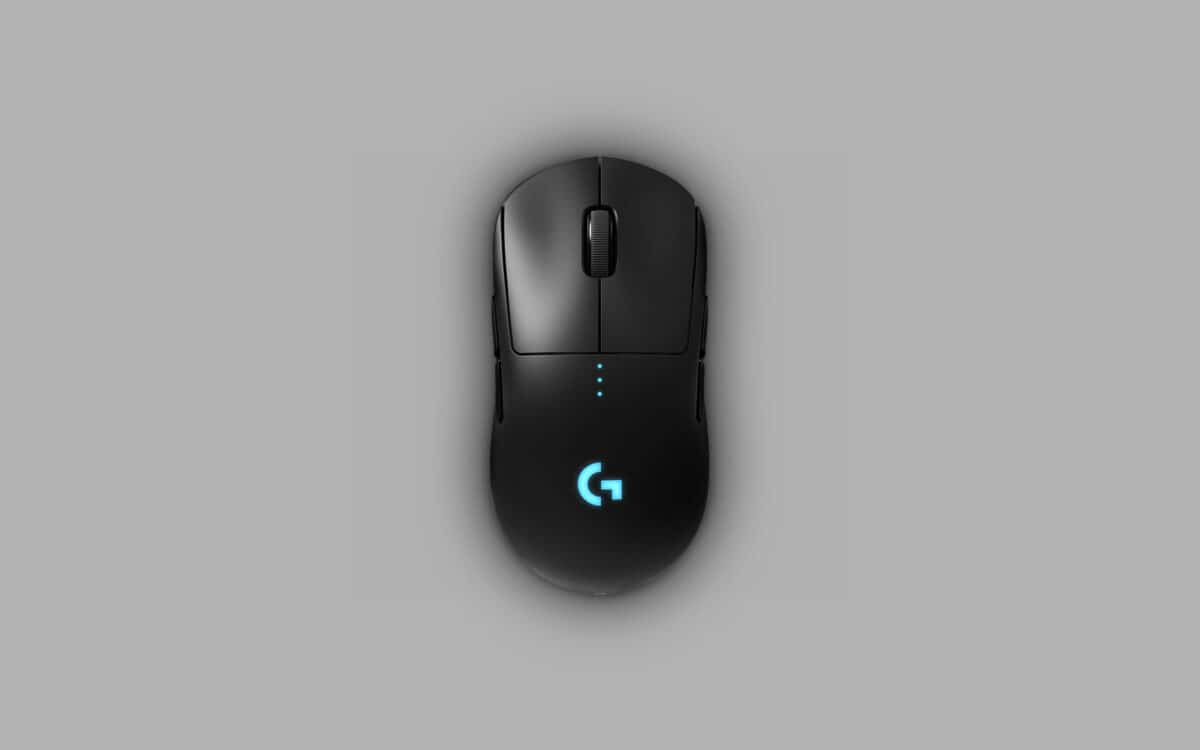 5. Logitech G Pro wireless (best ambidextrous)
Sometimes, the most comfortable left-handed mouse isn't one designed specifically for left-handed people. An ambidextrous mouse provides a straightforward and simple experience no matter the shape or size of your hand.
Logitech's G Pro wireless mouse is an excellent example of this. Designed in collaboration with leading eSports champions, this ultra-lightweight mouse weighs only 63 grams, and requires no worried connection.
Powered by Lightspeed technology, the G Pro is the fastest and most reliable mouse available from Logitech, and it's wonderfully ergonomic too. The mouse is shaped to provide absolute comfort regardless of which hand you're using.
This is our favorite Logitech left-handed mouse to date.
Features include:
Exceptionally lightweight design
Ambidextrous design
Wired or wireless functionality
Hero 25K sensor
Powerplay compatible
Precise and consistent
Fast wireless connection
Though it might not seem like much at first glance, the Logitech G Pro Wireless could be the key to transforming your video editing experiences with amazing precision and comfort. Not only is this product particularly fast, but it's lightweight, durable, and portable too.
Pros:
Lightweight, portable design
Simple but effective ambidextrous shape
Wired or wireless functionality available
Consistent and precise tracking
Ultra-fast wireless connection
Sale
Logitech G Pro Wireless
With a pro-engineered design, the Logitech G Pro Hero features removable left and right-side buttons which make PRO Wireless pc gaming mouse truly ambidextrous, while the DPI button is located on the underside of the RGB mouse to eliminate unintentional DPI shifts.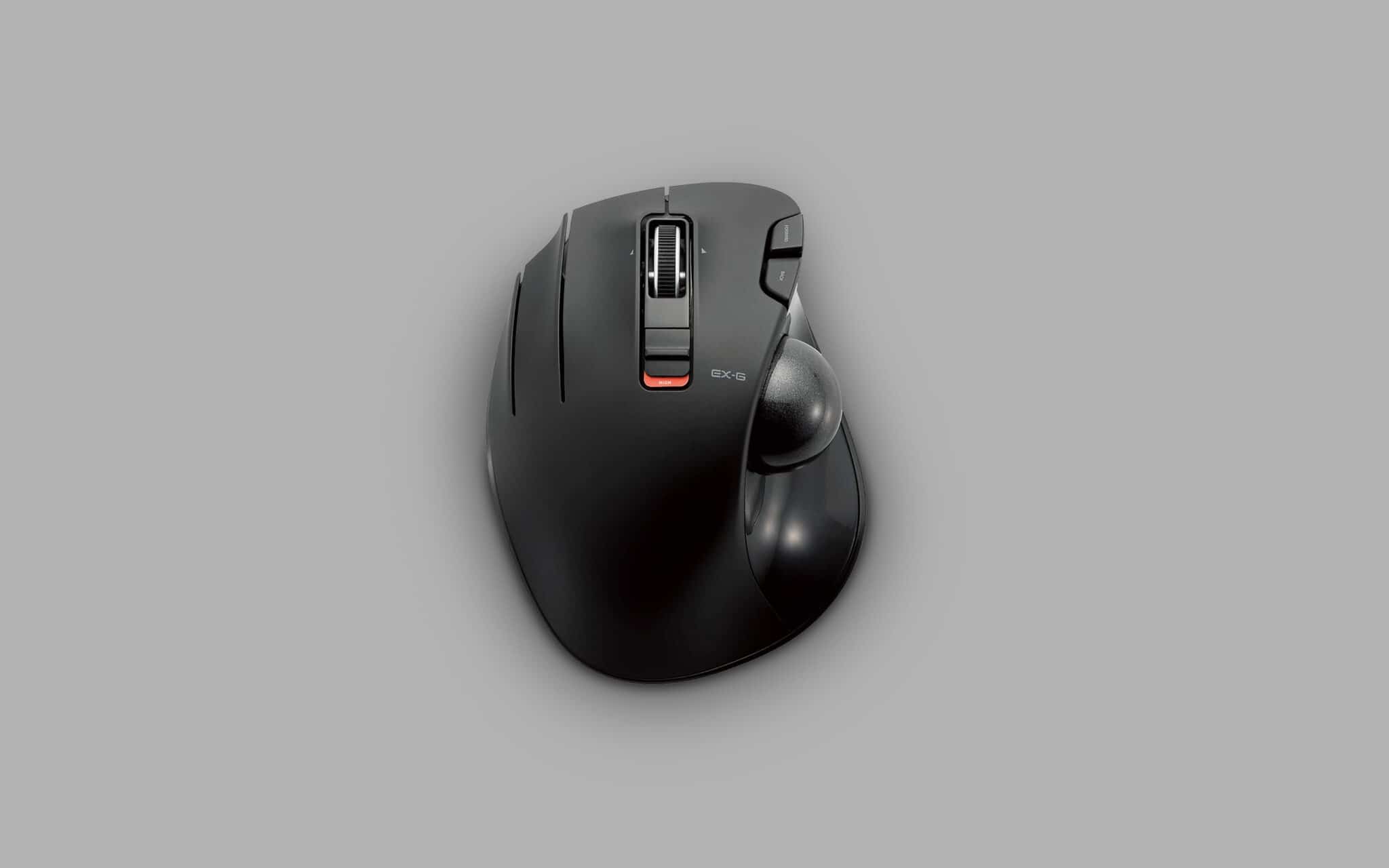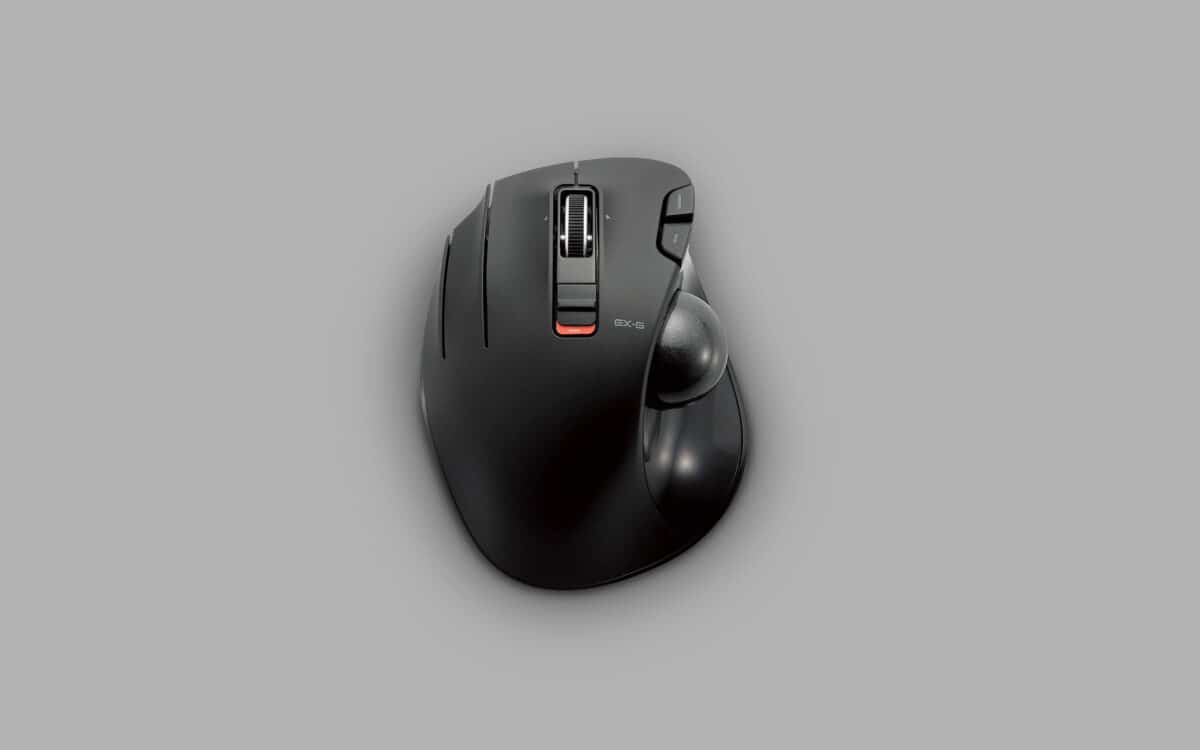 6. ELECOM left-handed trackball (best trackball)
The ELECOM trackball is one of the most interesting left-handed mouse options we explored during this review. Although not everyone will appreciate the benefits of trackball functionality, there are still many professionals who prefer using a trackball over the standard mouse.
The EX-6 series mouse from ELECOM comes with precise cursor tracking for fantastic accuracy, and a unique ergonomic design specifically for left-handed users.
There are a set of 6 functional buttons available on the mouse, which you can adapt and alter to suit your needs. All you need to do is download the available software from the ELECOM website. You'll also have a set of two DPI levels to choose from too.
Features include:
Universal compatibility
Wireless design with connection dongle
Mouse assistant software for assigning buttons
Easy maintenance with dirt resistance
Left-handed ergonomic design
Trackball functionality
Excellent tracking speed
Providing wonderful sensitivity and performance, the ELECOM EX-6 is a unique left-handed mouse sure to attract a range of designers looking for tools to help them design in detail. This product can be a little tricky to handle when it comes to remapping buttons, unfortunately.
Pros:
Ergonomic design is great for left-handed users
Trackball functionality included
Software available for remapping buttons
Dirt resistance for easy maintenance
Universal compatibility
Cons:
Can be difficult to set up and customize
ELECOM Left-Handed Trackball
The ELEOM EX-G series trackball provides precise and smooth cursor movement for superior accuracy so you can get where you want on the screen quickly with less hand movement, improving productivity and efficiency.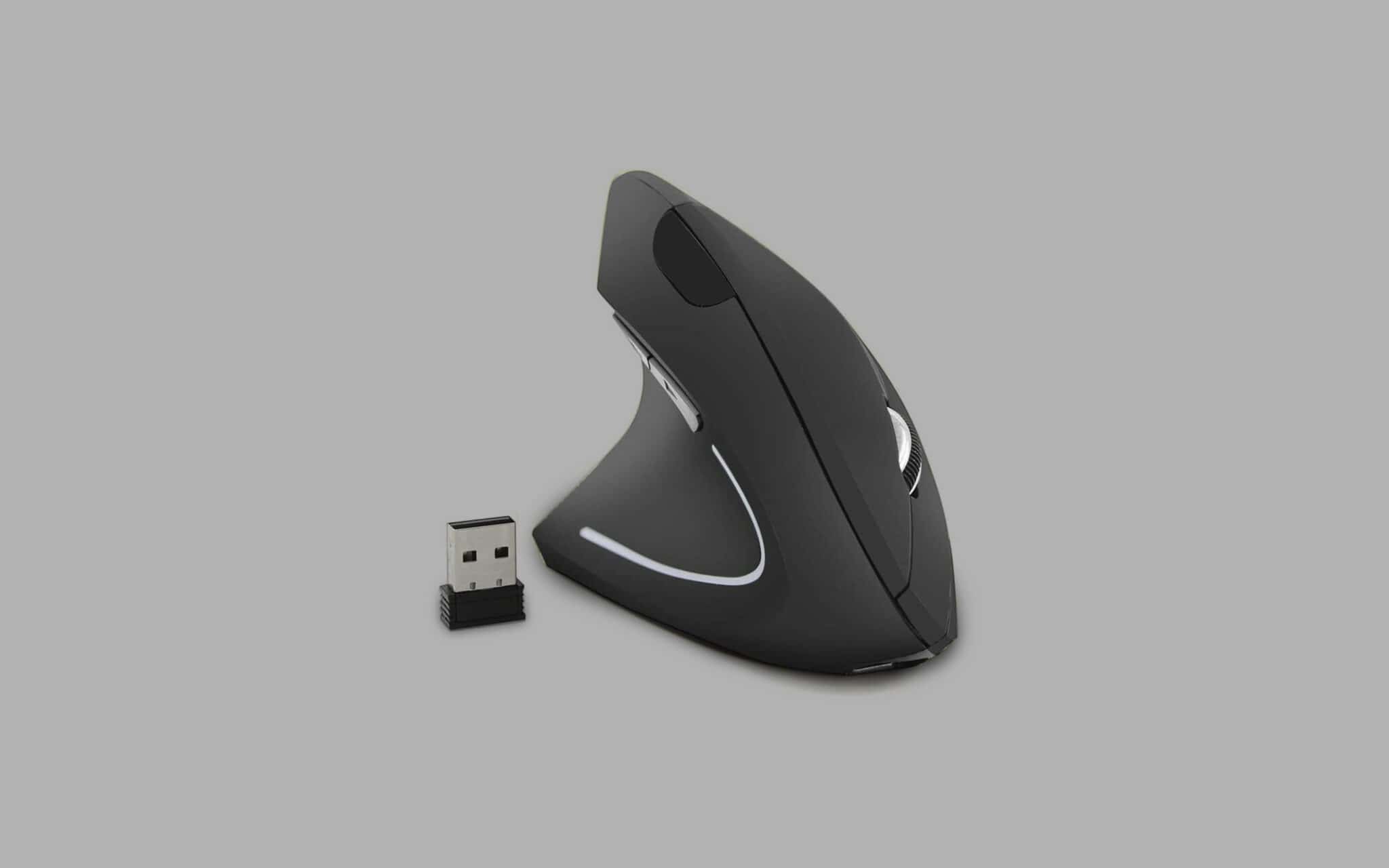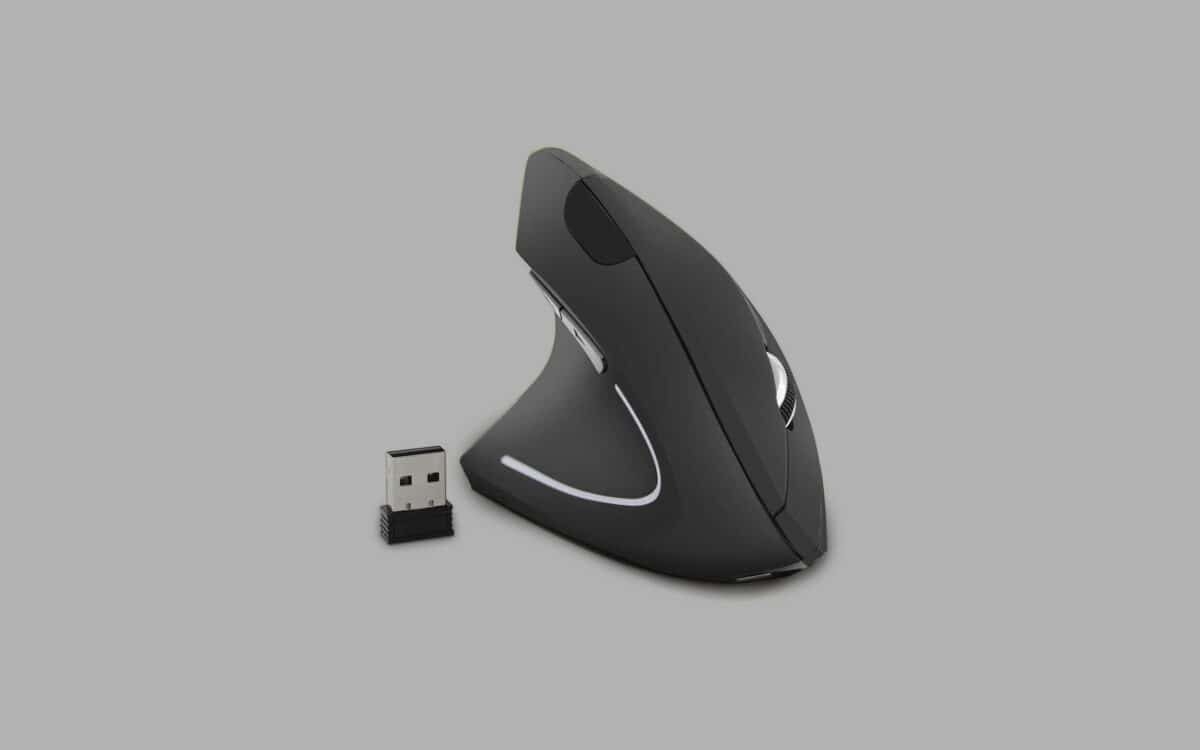 7. Lekvey vertical wireless (best noise reduction)
Another wonderful option if you're looking for a left-handed mouse, the Lekvey mouse promises ergonomic comfort, combined with a distraction-free experience.
This vertical mouse allows you to use your left hand to control your applications and computer tools, with reduced muscle strain and improved control over your devices.
Specially created for left-handers, the vertical mouse will position your hand in a natural position as you work, reducing the chances of repetitive wrist-strain injuries. The device is extremely easy to use, with simple plug-and play accessibility.
You even get extra buttons so you can easily click back and forth between web pages.
Features include:
Ergonomic left-handed design
Lightweight performance
Excellent plug-and-play functionality
Power-saving mode
Multifunctional buttons (6)
AAA battery performance
Wireless connectivity
Using this Lekvey left-handed mouse is quick and simple. All you need to do is insert two AAA batteries and you'll be ready to go. Unfortunately, the batteries won't be included with your purchase.
Just keep in mind the product isn't suitable for Mac users.
Pros:
Ergonomic left-handed performance
Plug-and-play functionality
Power-saving mode
Minimal clicking noise
Wireless connectivity
Cons:
Batteries not included
Not suitable for Mac users
Lekvey Vertical Wireless
Specially designed for left-handers, Lekvey's vertical mouse encourages a healthy, neutral 'handshake' position for smoother movement and less overall strain.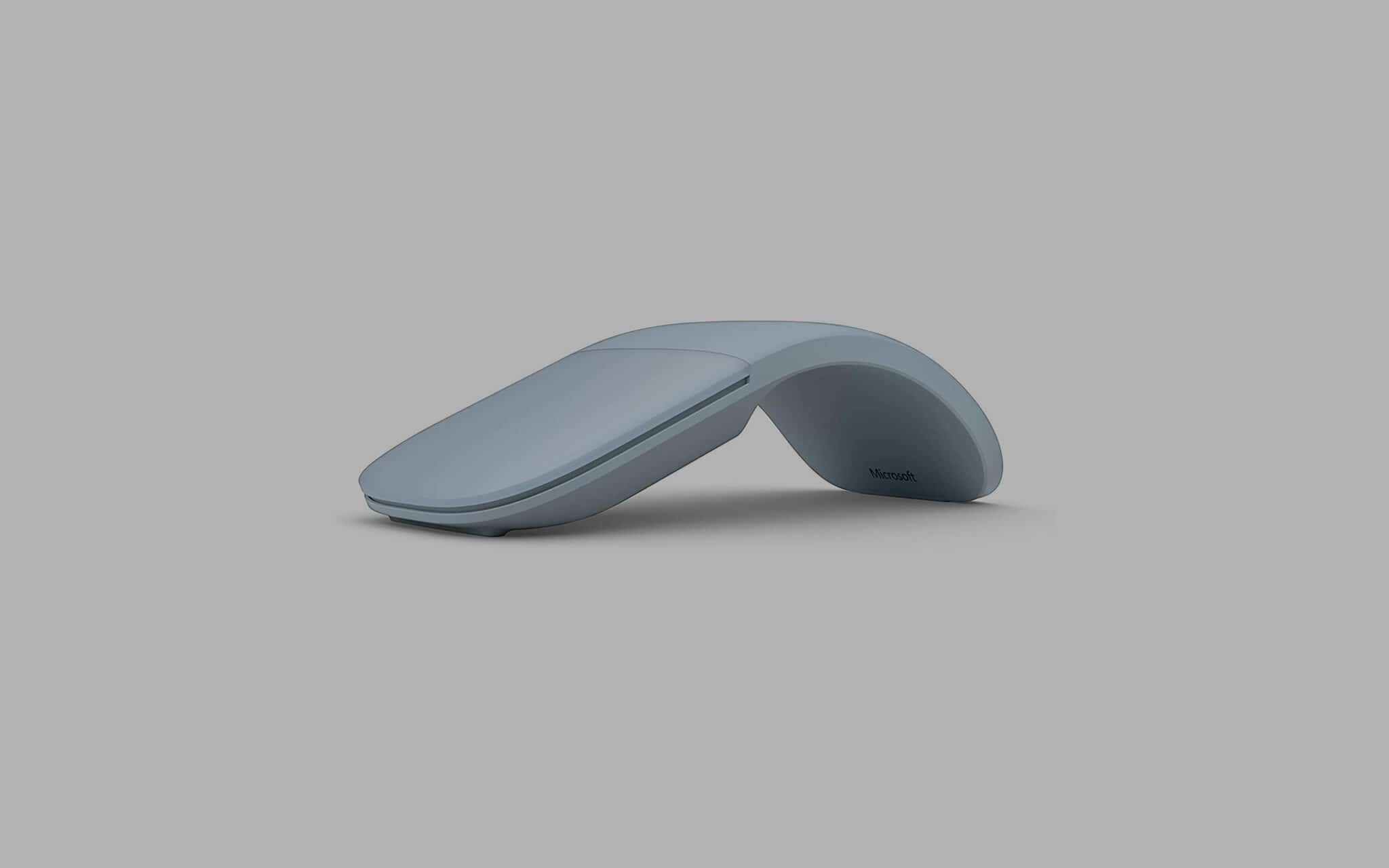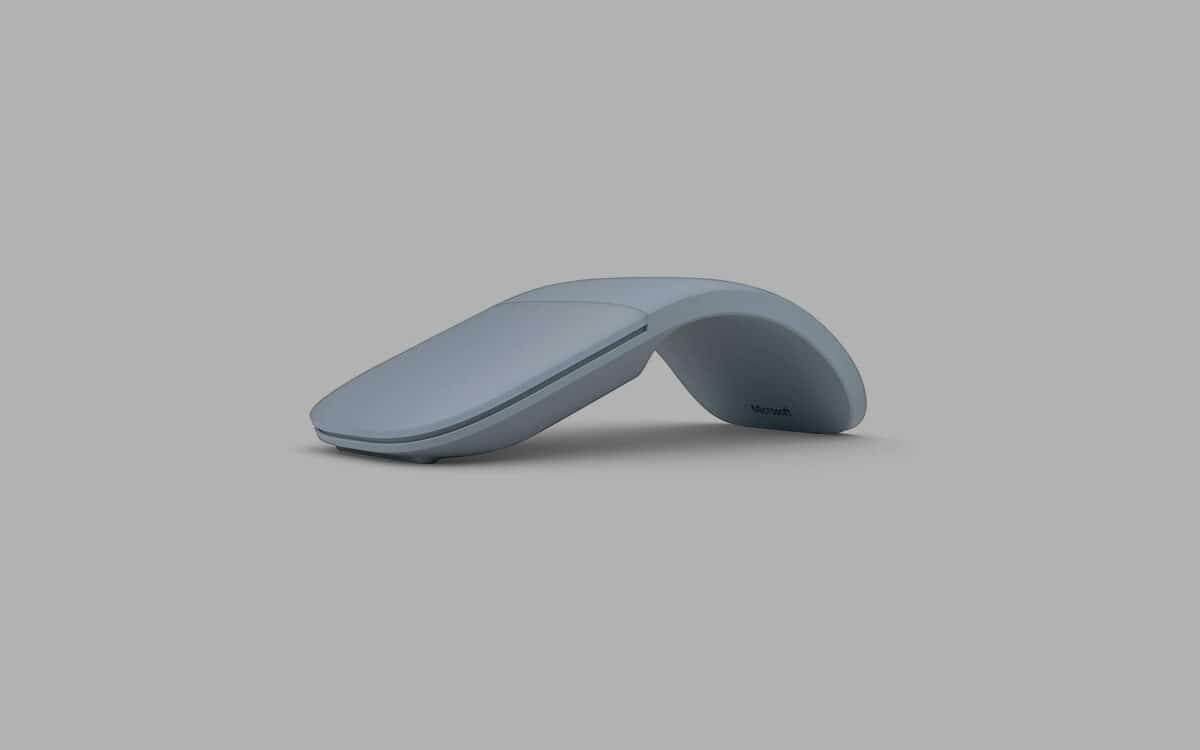 8. Microsoft ARC mouse (best portable mouse)
Many of the best left-handed mouse products on the market today are vertical mice designed for excellent comfort, but not for portability. This isn't the case with the Microsoft ARC mouse, available in a range of colors to suit your style.
The ultra-slim mouse is perfectly designed to give you a fantastic experience, regardless of whether you're right or left-handed. The ultra-slim and lightweight design is ideal for dealing with a wide range of projects.
There's also a full scroll plane, rather than a wheel, so you can move horizontally and vertically.
For designers on the move, the ARC mouse represents a highly versatile product which can snap flat in an instant and slide easily into a bag or pocket. This device feels similar to using a touchpad, rather than a mouse, which could give some creative professionals more control.
Features include:
Ultra-slim lightweight design
Snaps flat for easy transportation
Optimized design for natural scrolling
Full scroll plane
Precise tracking
Optimized right and left click
Multiple color choices
Though simple, the Microsoft ARC mouse represents a fantastic alternative to otherwise clunky products in the left-handed mouse for computer category. One downside is this product is designed specifically for Microsoft products, so you can't use it with your Mac.
Pros:
Excellent scroll-plane design
Optimized clicking function
Precise tracking
Snaps flat for transportation
Convenient lightweight design
Cons:
Not many button choices
Can't be used with Mac devices
Sale
Microsoft ARC
The Microsoft Arc is a great ambidextrous mouse with a focus on being travel-friendly. The overall design is optimized for the most comfortable, natural interaction.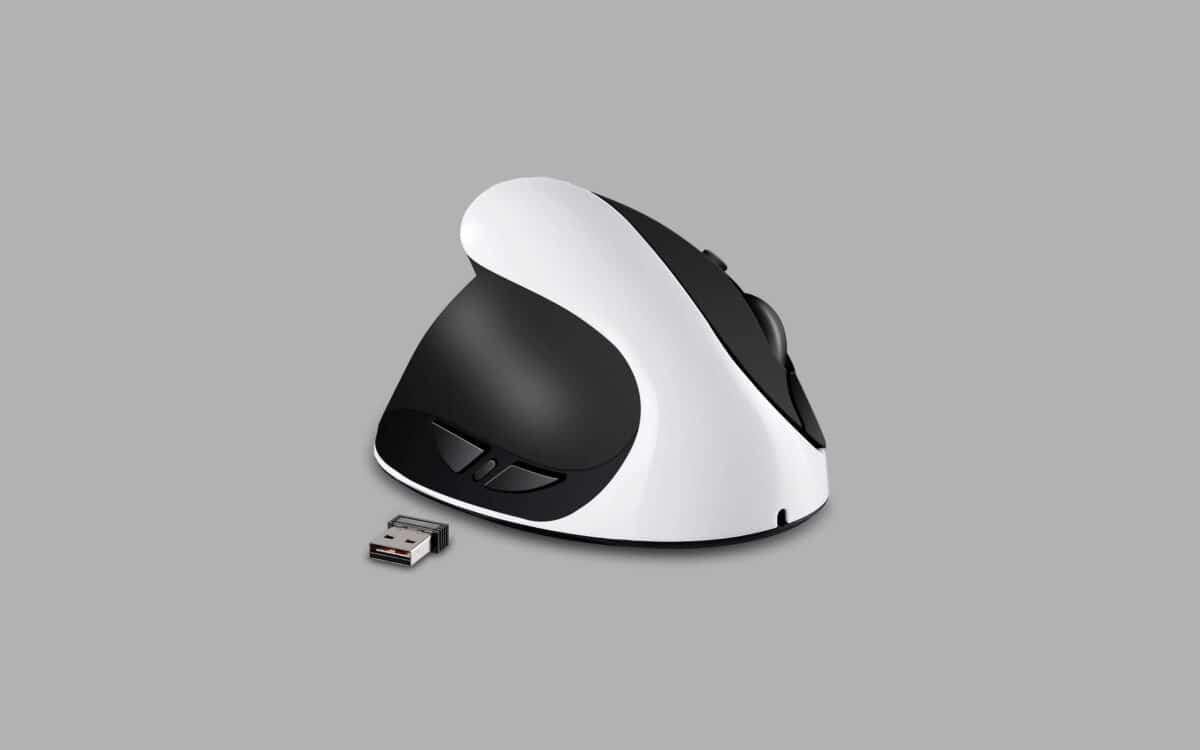 9. AURTEC rechargeable wireless (best USB charging)
When it comes to choosing wireless left-handed mouse products, the issue of having to buy countless replacement batteries can quickly put anyone off their purchase. Fortunately, AURTEC has solved the problem by creating a versatile ergonomic left-handed mouse with a USB charging cable.
You can even plug your device in and used it as a wired mouse while it charges.
The AURTEC features a comfortable vertical design, carefully chosen for left-handed users, with comfortable thumb rests and a contour to help fit the grip of your hand perfectly.
The easy-to-use design also means you can plug your mouse in and start using it, with no software or additional drivers required. Six buttons give you more control over computer systems.
Features include:
Ergonomic vertical design for left-handed users
Easy-to-use plug and play performance
High-capacity rechargeable battery
Intelligent sleep and wake-up
Compatible with Windows
USB charging
Wired or wireless design
The energy-saving AURTEC rechargeable wireless mouse is an excellent choice if you want to make sure you're always going to be able to access your mouse when you need it. Even if you run out of power, you can simply plug your device in and use it as a wired mouse instead.
Pros:
Comfortable ergonomic design
Plug-and-play functionality
Intelligent sleep and wake function
USB charging for wired or wireless use
High-capacity battery
Cons:
Simplistic design
Doesn't work with Macs
AURTEC Rechargeable Wireless
As a vertical mouse, this offering from AURTEC helps to prevent wrist/arm pain and RSI. No batteries are required to use AURTEC's mouse, simply plug your device in and use it as a wired mouse while it charges.
Choosing the best left-handed mouse
Choosing the best left-handed mouse is a somewhat subjective process. You need to think about how you're going to be using your mouse, and what kind of design will be most comfortable for you. For creative professionals, there are tons of left-handed mouse options.
Just some of the factors worth thinking about include:
Shape
Vertical mice are very common among left-handed mouse products. These devices give you a more natural grip on your mouse, so you can work with hours without suffering from cramp and wrist strain.
There are also a range of left-handed specific products with a more simplistic design.
Buttons
Many mice come with extra programmable buttons which make it easier to skip back and forth between pages on a website. Multiple buttons can take longer to get used to, but they're great for boosting productivity.
Design
Your left-handed mouse should be comfortable and lightweight, but still durable enough to withstand regular use. Look for something made with high-quality materials.
It's also important to consider whether you want a wired or wireless mouse. Wired mice are more reliable, but wireless options give you more freedom of movement.
Sensor performance
Measured in DPI, sensor performance on a wireless mouse makes it much easier to track the movement of your hand when you're creating something. Go for something highly responsive and accurate.
Pricing
Budget will always be an important consideration with left-handed mice. Some will naturally be more affordable than others, so make sure you know what you can spend before you start browsing.
It's time to decide on the best left-handed mouse!
Hopefully this guide has made choosing the best left-handed mouse easier. The good news is that left-handed mouse products are becoming more common, as manufacturers are forced to stop overlooking their lefty customers.
Although left-handed devices are becoming more common, it's easier to find ambidextrous mice if you're feeling limited on choice. In this case, however, you might find you can be more confident about your choice if you test the mouse out before you buy anything.
Don't forget we have a wide range of wonderful product lists to help you build the perfect creative toolkit for design and animation check out our reviews of keyboards, monitors, and other products to complete your collection of must-have investments.
Fabrik: A branding agency for our times.