The best mouse for graphic design could transform the way you work and give a new depth to your projects. After all, when you can interact properly with your workstation, it's much easier to accomplish your goals. But which mouse for graphic design is best?
Having the right tools is crucial when you're a graphic artist. Whether is the finely tuned monitor which allows you to track every pixel of your design, or your ergonomic keyboard.
A mouse created specifically for graphic design is one of the most valuable tools you'll have. The humble mouse is even crucial for functionality, allowing you to move various elements into place fast.
Finding the perfect mouse for your creative needs is a complex process, however. It takes time to find the solution which gives you the best blend of ergonomics and performance.
Here's our guide to some of the best mouse options for graphic design:
Logitech MX Master 2S (best for Apple)
Logitech MX Vertical (best vertical)
Kensington Expert Wireless Trackball (best trackball)
Razer Basilisk Wireless (best battery)
Logitech G Pro Wireless (best lightweight)
Glorious Model O (most breathable)
Razer Naga Trinity (best with configurable buttons)
Logitech G502 Lightspeed (best scroll wheel)
Razer Viper Mini Ultralight (best compact)
Read on for more…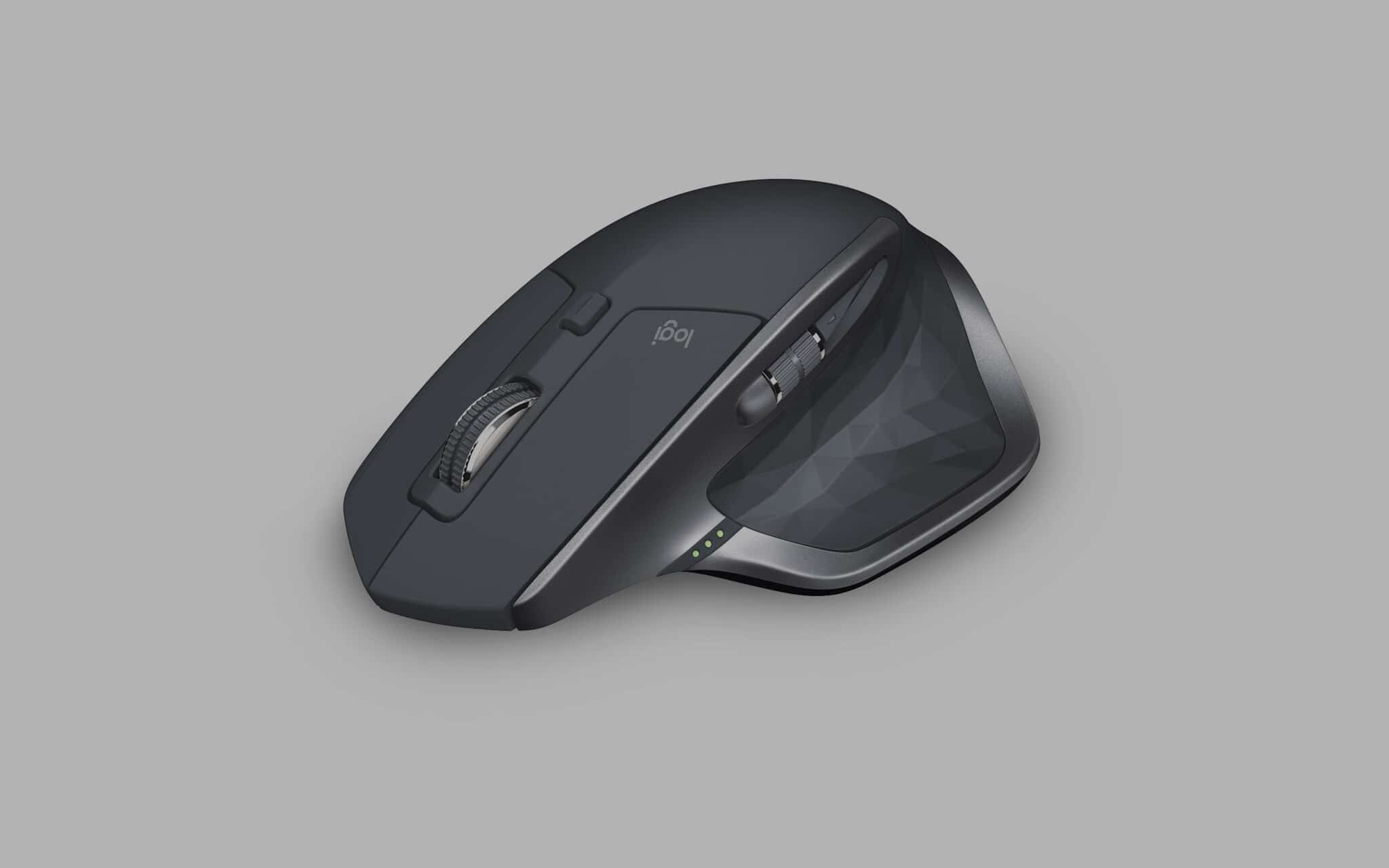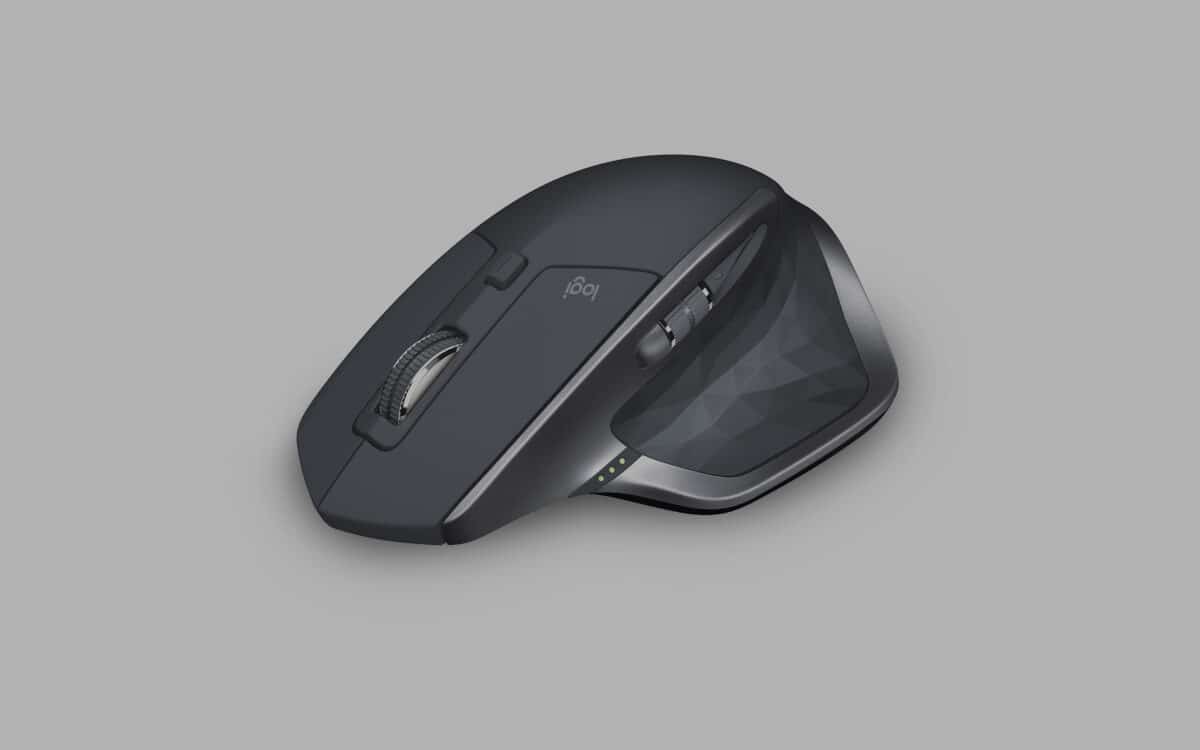 1. Logitech MX Master 2S (best for Apple)
Most of the best mouse for graphic design options on the market today will work with virtually any computer or operating system. The Logitech MX Master, however, seems to be particularly well-suited for use with a Mac.
If you want the best mouse for graphic design on a Mac, the Logitech MX master offers cross-computer control, so you can work on three platforms at once.
If you're using multiple screens for your design process, as many experts do, the Logitech is a must-have. You can easily link to Mac and Windows devices with a Bluetooth wireless connection.
The auto-shift scrolling feature makes it quick to move through screens, and you get an advanced ergonomic design too.
Features include:
Cross-computer control
Dual connectivity
Works seamlessly with Mac and Windows
Auto shift scrolling
Rechargeable 70 days of power
Available in 2 colors
Quick, lightweight experience
Promising an incredible level of comfort and precision, the Logitech MX Master mouse is ideal for any professional. This unique mouse even works on a host of different surfaces, including glass, thanks to its intuitive tracking function.
One slight downside is the mouse wheel doesn't have any side-to-side buttons.
Pros:
Fantastic cross-computer control
Extra buttons for accessing tools fast
Fantastic connectivity
Rechargeable with long battery life
Works on any surface
Cons:
No side-to-side mouse buttons
Easy to lose Bluetooth receiver
Logitech MX Master 2S
The Logitech MX Master 2S mouse is designed for power users and masters of their craft. This device offers a new level of comfort, control, precision and customization to help get more done.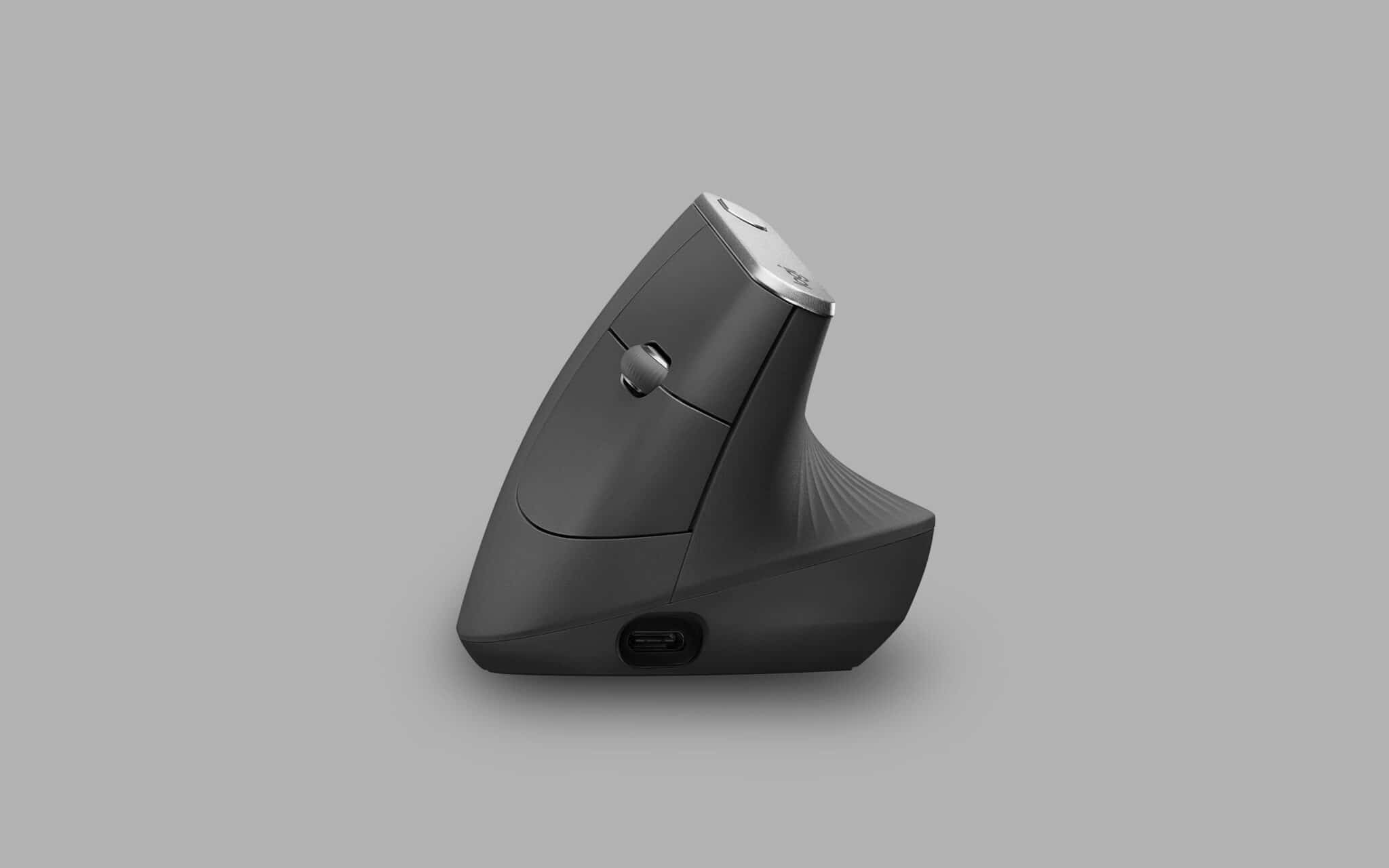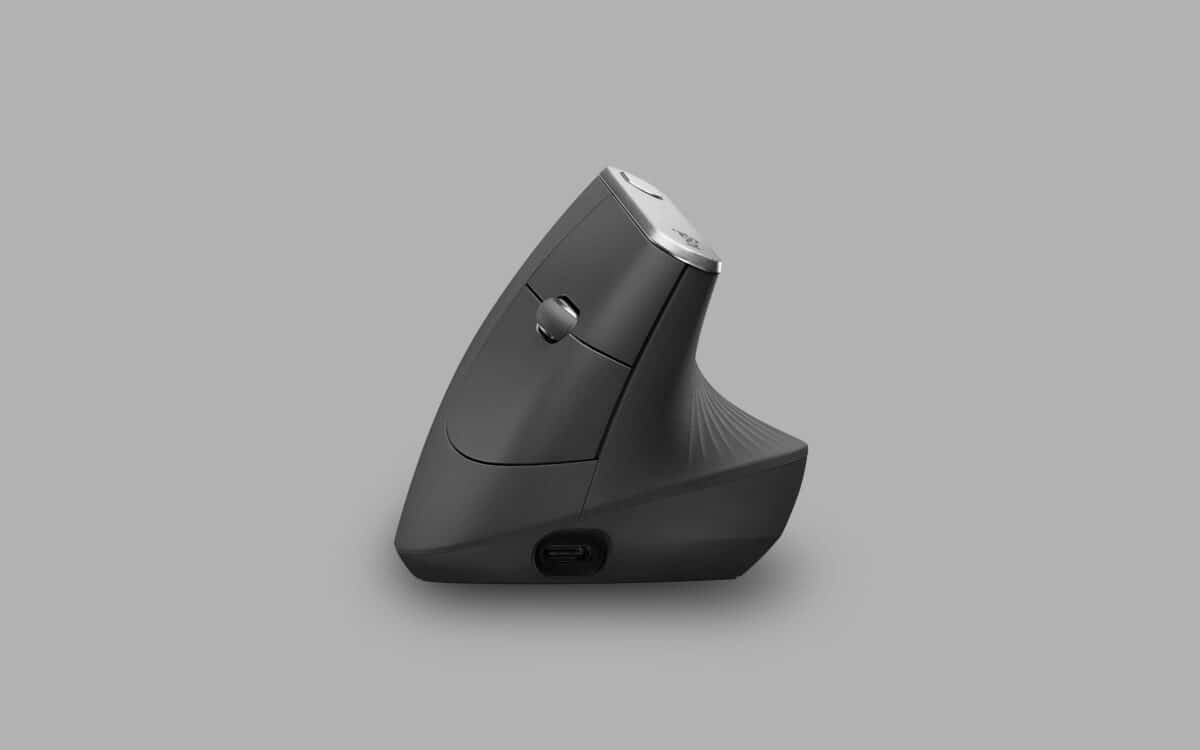 2. Logitech MX Vertical (best vertical mouse for graphic design)
We've come a long way from the early days of computer mouse tracking. Today, ergonomic mouse options can even be fully vertical, giving you more control over a range of editing requirements.
The Logitech MX Vertical vertical mouse gives you an extremely comfortable experience if you're used to working at your computer for several hours a day.
The customization software which comes with the device ensures you can set up custom buttons and functionality, and there's an infinite scroll wheel for better movement too. This Logitech mouse promises wonderfully accurate tracking and fast scrolling, so you can get to work in an instant.
Features include:
Extremely lightweight design
Ultra-precise DPI settings
Logitech Bluetooth receiver included
Flawless clicking
Excellent tactile finish
Beautifully designed for ergonomics
Full customization options
Probably the best vertical mouse on the market today, the Logitech is a sensational device for someone looking for brand new. The buttons are well positioned, and everything feels neatly designed to suit your hand. One downside is setting up the software can be a little complex.
Pros:
Comfortable ergonomic design
Fantastic Bluetooth connectivity
Lots of customization options
Good button positioning
Easy to transition from a regular mouse
Cons:
Difficult software setup
Could be heavier
Logitech MX Vertical
MX Vertical is shaped for the human hand and smooth to the touch. The natural handshake position reduces muscular strain by 10 percent and promotes a more ergonomic posture.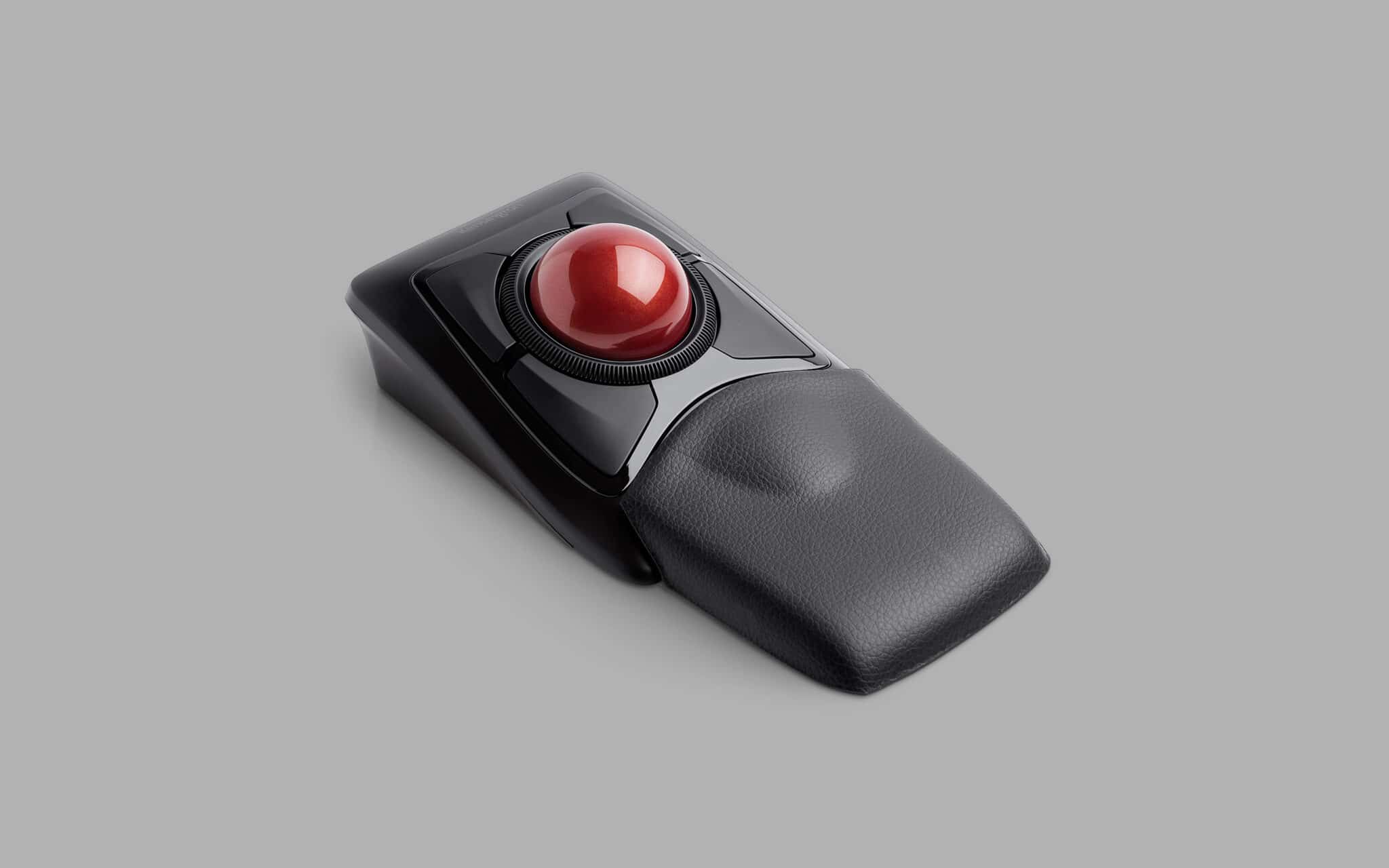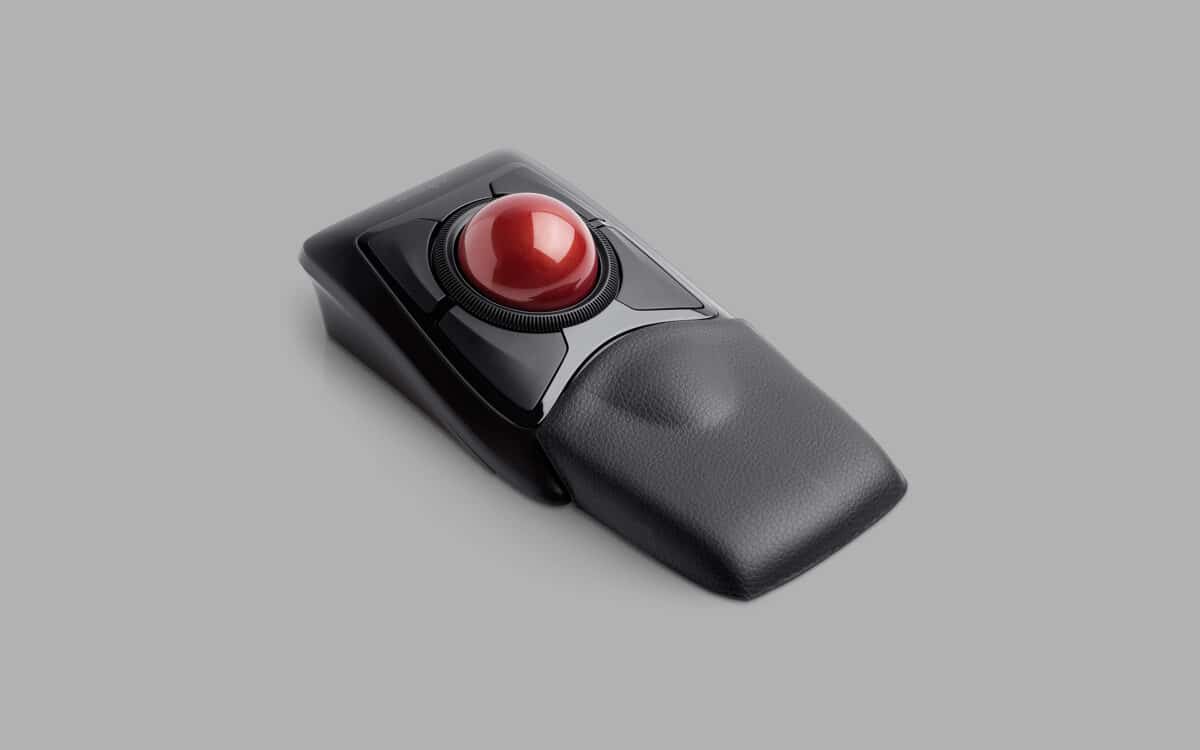 3. Kensington Expert Wireless Trackball (best trackball)
Created by one of the market leaders in technology design, the Kensington Wireless Trackball mouse is a unique take on the standard mouse. If you're looking for something unique to become your mouse for graphic design, the Expert Wireless trackball could be ideal for you.
The Kensington mouse comes with a hyper precise tracking function, allowing you to scroll through pages and documents easily.
Wireless connectivity through Bluetooth 3.0 ensures you don't have to worry about being tied down by cables, and there's even a customization software kit included where you can choose your own function keys or assign a range of program functions to your mouse.
You'll also get a detachable wrist rest for ergonomics.
Features include:
Scroll ring and large ball
Excellent for minute levels of control
Pain free detachable wrist rest
Ambidextrous design
Unique customization options
Dural wireless technology
Powerful optical tracking
While a trackball design might not be the go-to mouse for everyone, it's sure to appeal to designers who frequently work with larger designs and need a lot of precise control. This product is a little bulky for smaller desks, however.
Pros:
Excellent track ball control
Fantastic levels of precision
Lots of customization options
Comfort for ambidextrous designers
Powerful tracking
Kensington Expert Wireless Trackball
With over 20 years of setting the standard in trackballs, Kensington's Expert Wireless Trackball gives you the freedom to be hyper-productive without the hassle of cables.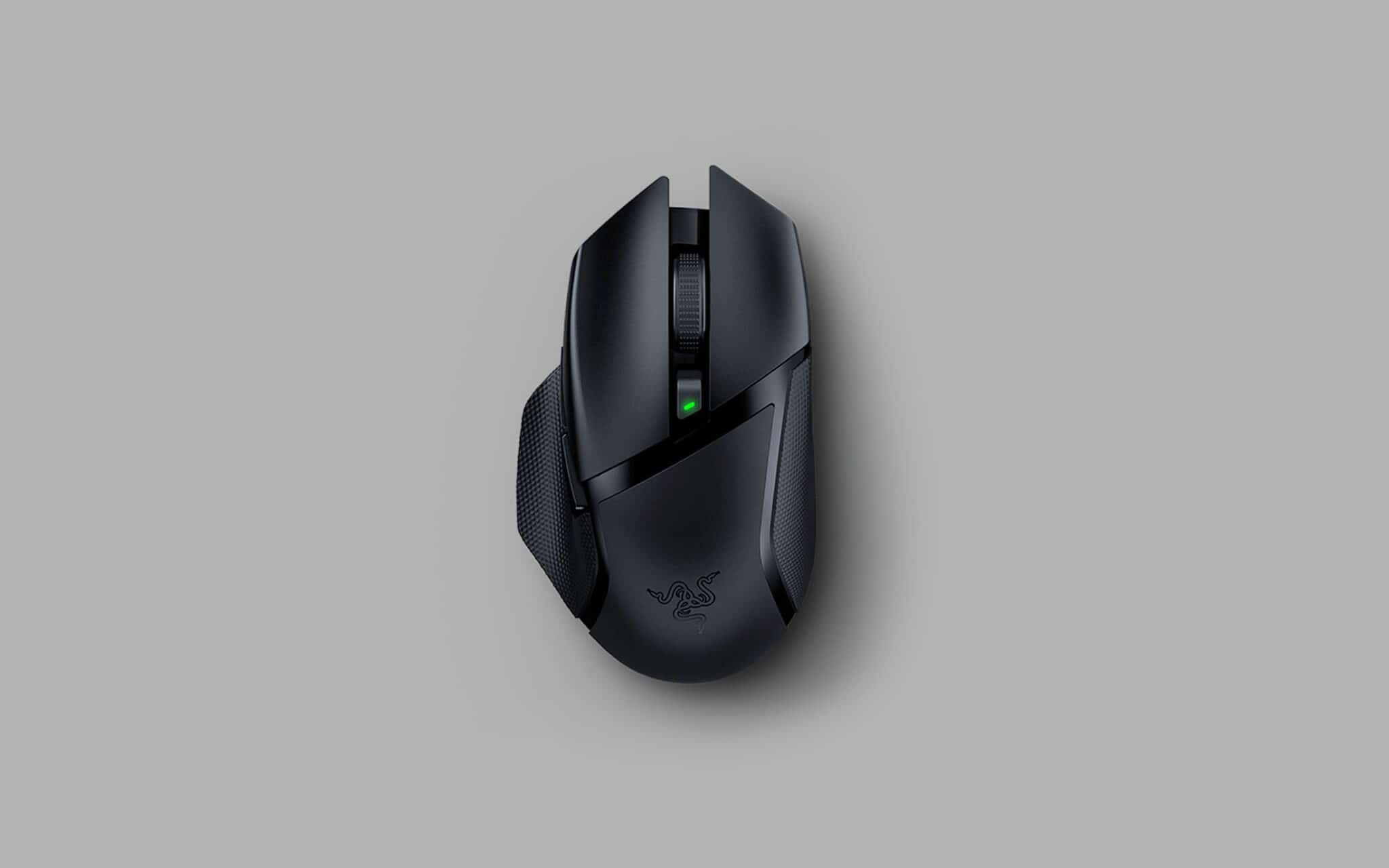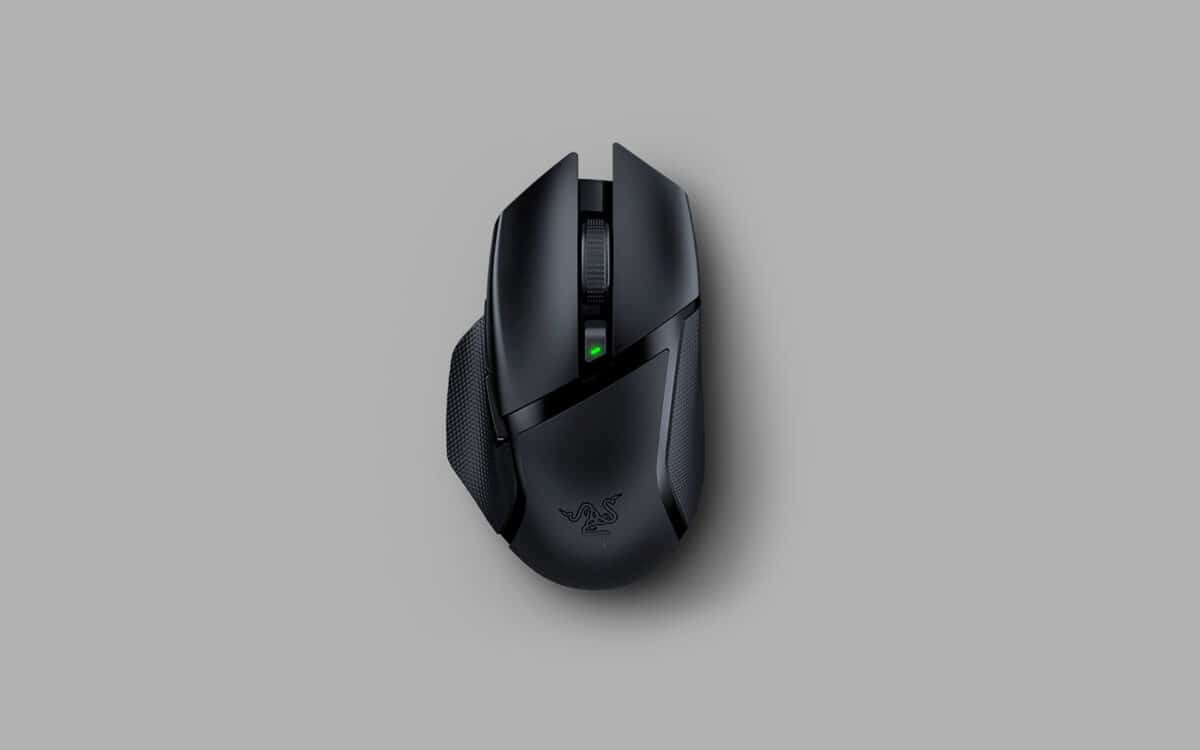 4. Razer Basilisk X HyperSpeed (best battery)
Wireless mice can be an excellent investment for a graphic designer. When you need to work on intricate projects, you don't want a cable holding you back. The Razer Basilisk X HyperSpeed is one of the best wireless mouse for graphic design options we've seen, thanks to a handful of reasons.
This product is up to 25% faster than competing mice, with ultra-low latency and minimal interference.
Dual mode connectivity means you can choose the connection option which suits you. This product also comes with 6 programmable buttons, excellent for when you need more control over your graphic design programs.
On top of this, you also get a sensation 450-hour battery life on Bluetooth
Features include:
Durable mechanical switches
2-year warranty
Up to 450 hours of battery life
Dual mode connectivity
25% faster than standard mice
Best-selling gaming mouse
This fantastic gaming mouse can last for up to 450 hours on Bluetooth, or 285 hours if you're using the hyper speed wireless function. On top of this, the durable switches can support up to 50 million clicks.
Pros:
Smooth scrolling experience
Up to 450 hours of battery life
Satisfying tactile performance
DPI cycle support
Multiple programmable buttons
Cons:
Uncomfortable clicking due to sharp edges
Sale
Razer Basilisk X HyperSpeed
With the Basilisk X Hyperspeed's high-speed transmission, seamless frequency switching in the noisy environments, and great performance, you won't even realize that you're using a wireless mouse.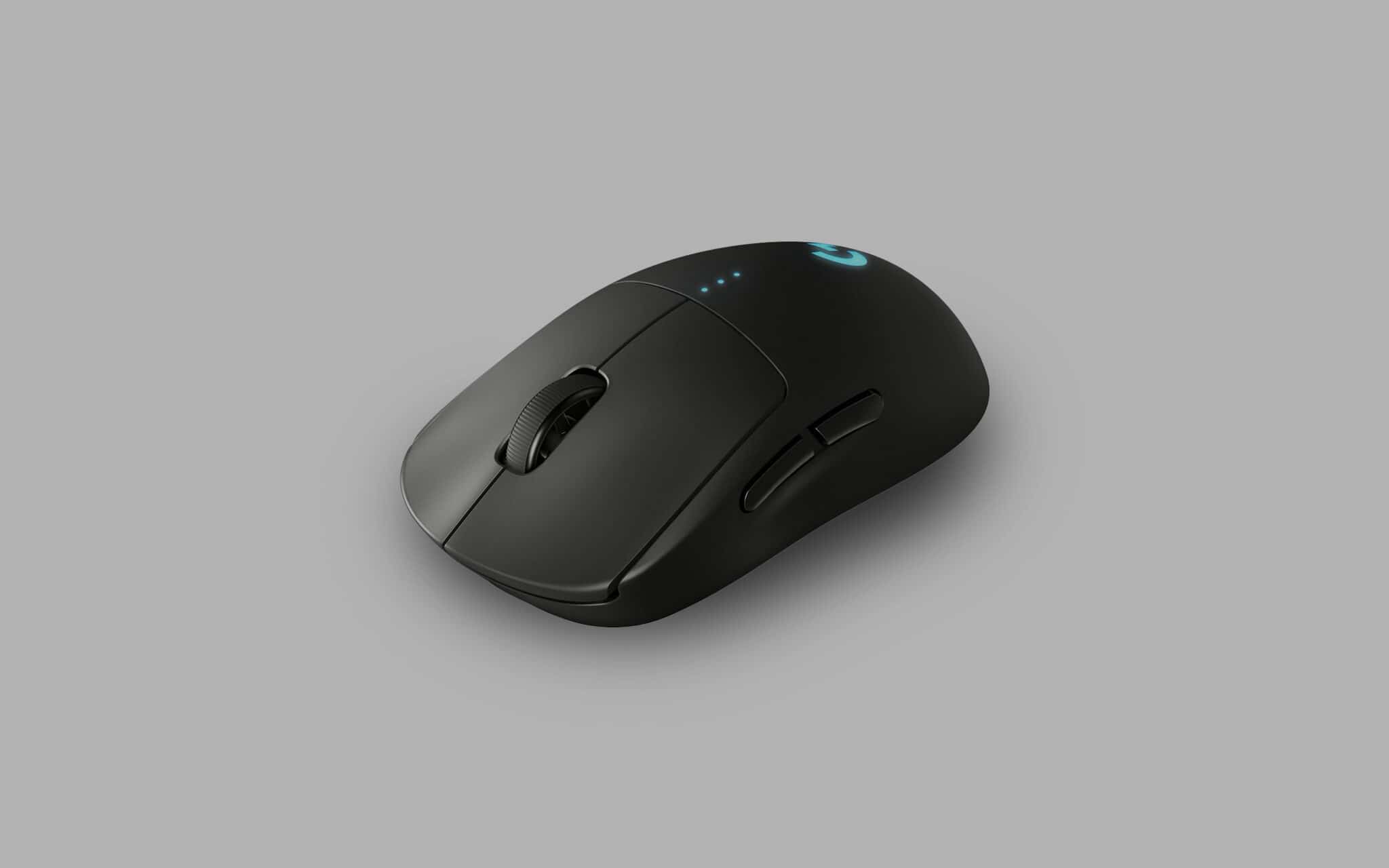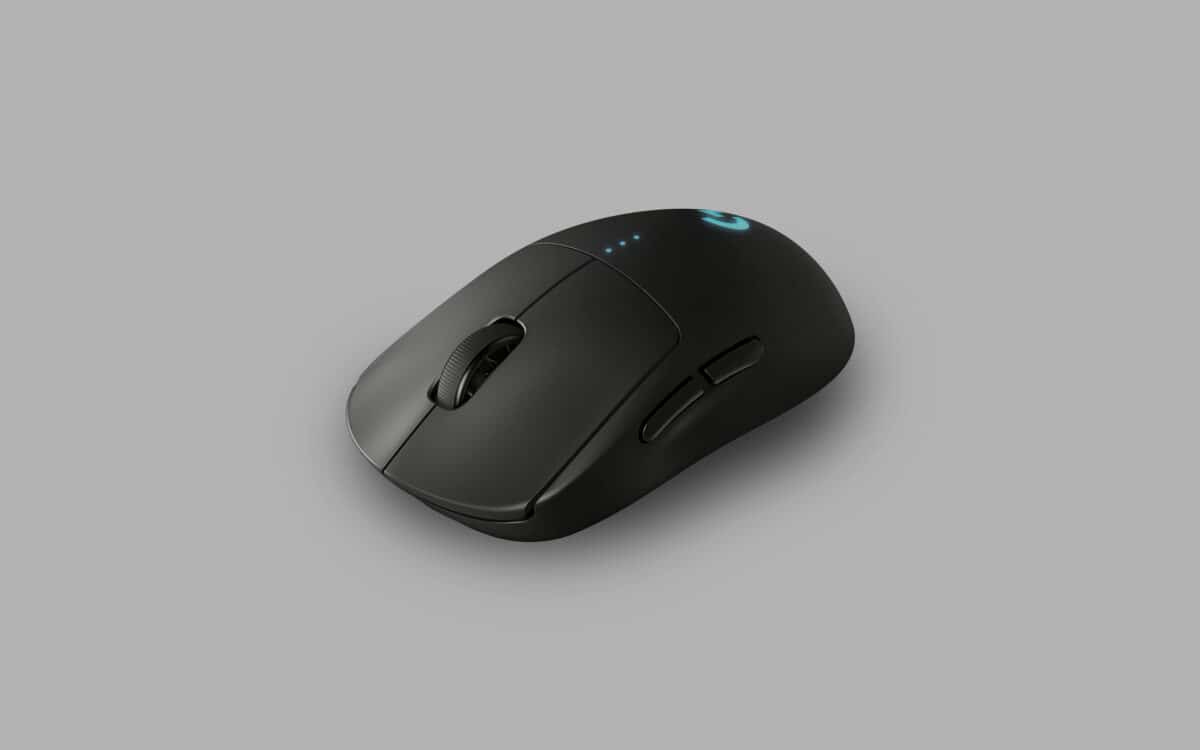 5. Logitech G Pro Wireless (best lightweight mouse for graphic design)
If you're looking for the best mouse for graphic design and you need something lightweight, simple, and effective, this could be the product for you.
The convenient Logitech G Pro Wireless device was designed through two years of direct input from professional gamers, so you know it's built to deliver great results. The pro-grade Lightspeed connection also ensures a 1 ms report rate connection, for better reduction of latency.
Featuring a powerful Hero 25K sensor, the Wireless Logitech G Pro gaming mouse has the latest sensor technology on the market, allowing for better accuracy and tracking.
The pro-engineered design comes with removable right and left side buttons, so you can create a custom mouse experience regardless of which hand you prefer to use.
Features include:
Hero 25K sensor
Lightspeed wireless performance
Ultra-lightweight design
1 ms report rate connection
25600 DPI tracking
Removable left and right-side buttons
Professional customization options
The Logitech G Pro mouse ensures you can customize every aspect of your experience, ranging all the way from the DPI to the way certain buttons are assigned. Plus, the lightweight design makes this device highly portable too.
Pros:
Hero 25K sensor
Ambidextrous-friendly
Ultra-lightweight performance
Amazingly fast response rate
Professional performance
Removable customizable buttons
Cons:
Can be quite sensitive to damage
Sale
Logitech G Pro Wireless
Made with and for Pros, the performance overcomes the traditional limitations of wireless latency, connectivity and power to deliver a super-fast 1 millisecond report rate connection.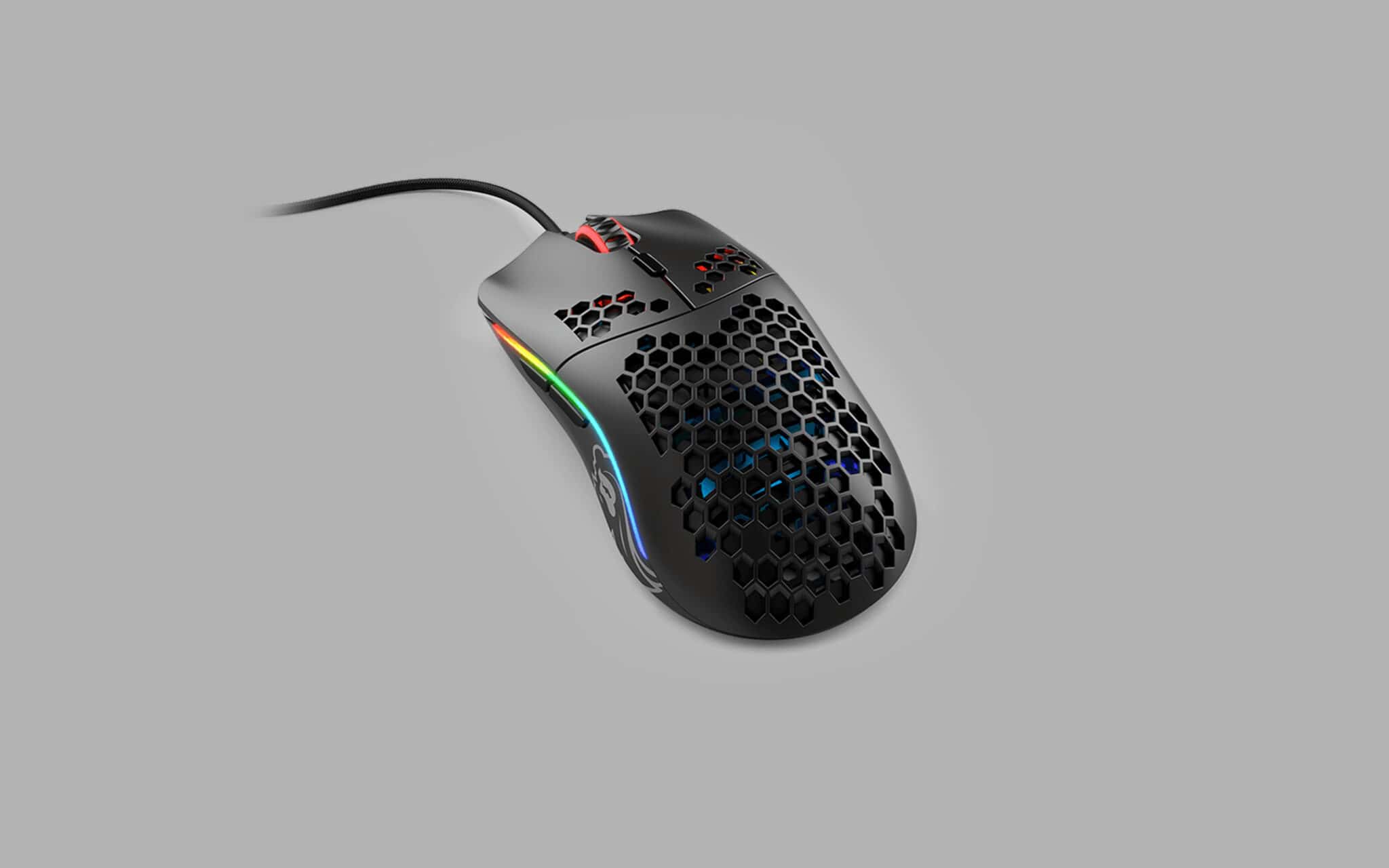 6. Glorious Model O (most breathable mouse for graphic design)
If you spend all day sitting in front of a computer, working on your designs, you'll probably know how easy it is to become uncomfortable and sweaty. Fortunately, the Glorious Model O mouse addresses this problem for you.
Built for incredible levels of speed, comfort, and control, the mouse comes with a breathable section to ensure you can get plenty of air flow to your palm.
Though not wireless, this mouse does come with an ultra-flexible and lightweight cable. This means you don't need to worry about running out of battery life, but you also get a weightless movement experience when you're working.
On top of this, the two-year warranty and replacement guarantee gives peace of mind too.
Features include:
Ambidextrous design
Ultra-flexible cable
Lightweight structure
6 step customization options
Mouse feet designed for gliding
Excellent warranty and guarantee
Breathable finish
Though this might be a little unusual to look at compared to some of the other mouse options we've looked at so far, it's brimming with great functionality to help you make the most of your projects. Just keep in mind cleaning this device can be quite difficult if you don't have an air canister.
Pros:
Ambidextrous performance
Ultra-flexible and lightweight cable
6-step customization options
Great gliding experience
Breathable for comfort
Cons:
Can be hard to clean
Software can be complicated
Sale
Glorious Model O
Model O's Honeycomb Shell is the key to achieving a breathable, light-weight mouse while maintaining its ultra-durable strength. You'll barely feel the holes during use, but they provide ventilation to keep your palms cool & fresh.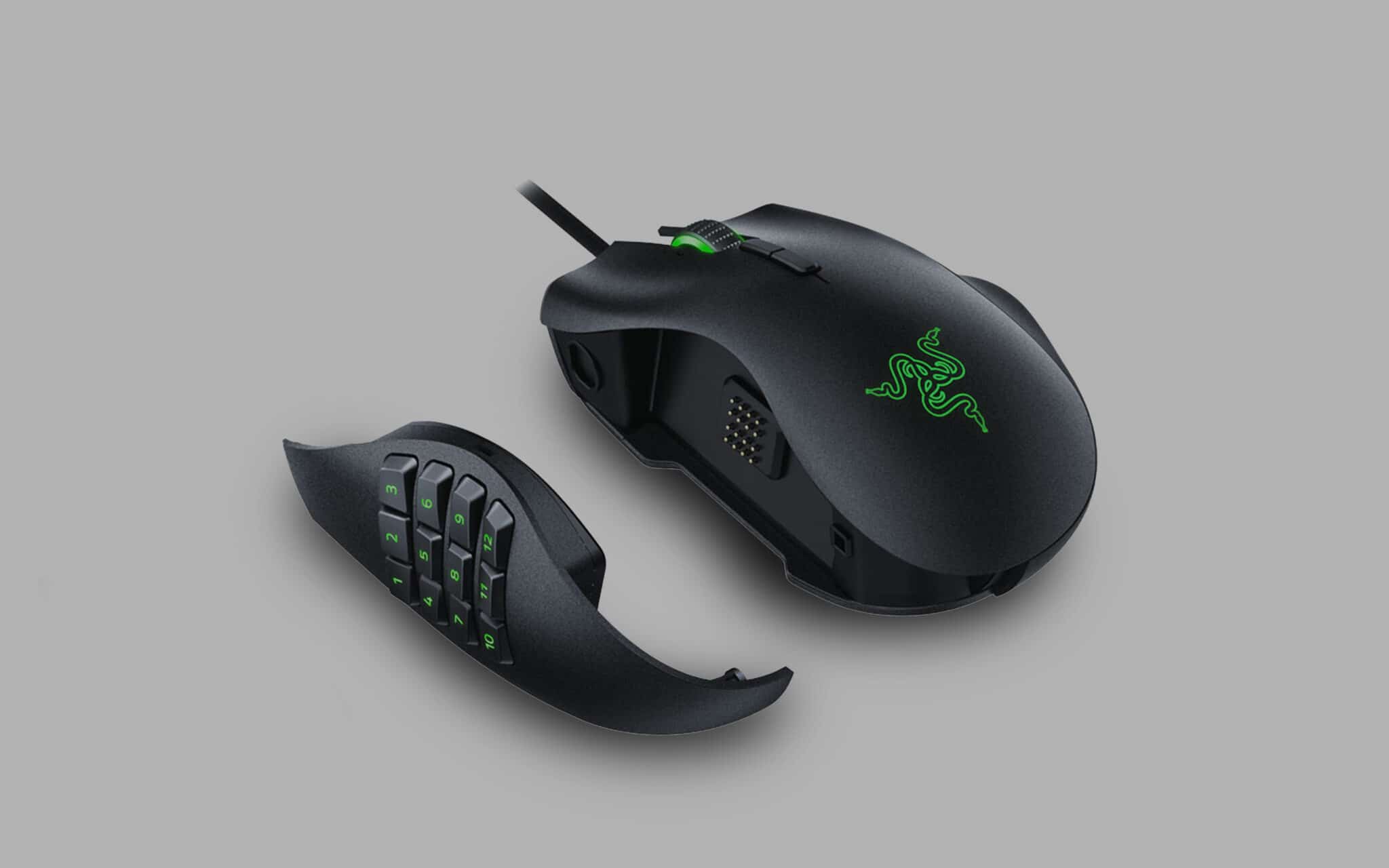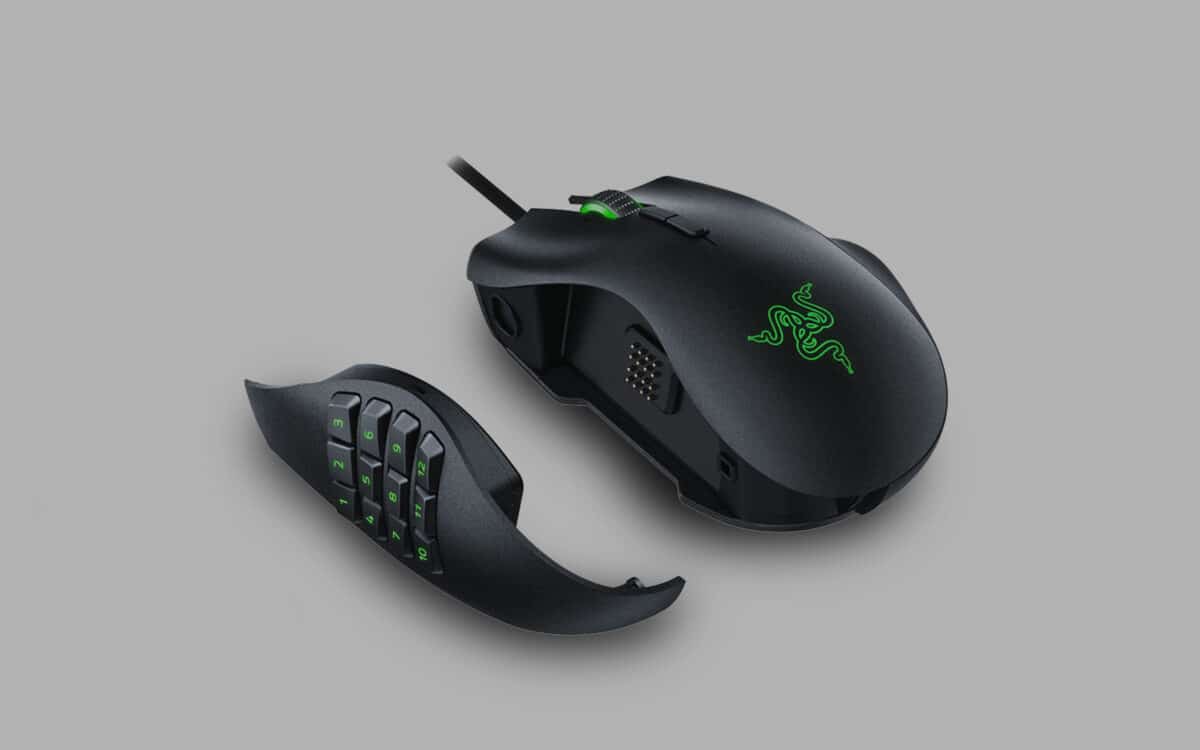 7. Razer Naga Trinity (best with configurable buttons)
Popular as a professional gaming mouse, the Razer Naga Trinity could also be a great investment if you want a mouse for graphic design. This sturdy wired mouse offers 16,000 DPI optical sensing, for excellent sensitivity adjustment to suit your needs.
There's also a set of 4 changeable side plates included with your mouse.
The custom side plates mean you can choose between 2, 7, and 12 button configurations, depending on which designs you feel most comfortable with. There are up to 19 programmable buttons in total, which you can map to a range of functions.
Meanwhile, the rubberized scroll wheel also supports wonderful accuracy.
Features:
High precision tracking
16,000 DPI optical sensor
Full set of 3 interchangeable side plates
Up to 19 programmable buttons
Custom RGB color profiles
Rubberized and rigid scroll wheel
Durable mechanical switches
Aside from offering a great level of accuracy and performance, the Razer Naga Trinity also comes with an excellent set of mechanical switches capable of managing up to 50 million clicks. There's even a two-year warranty. The wire can be a pain, however.
Pros:
Excellent customizable DPI
Fantastic range of side plates
Up to 19 programmable buttons
Secure and durable scroll wheel
Supports up to 50 million clicks
Cons:
Coating can eventually peel away
Wire sometimes gets in the way.
Sale
Razer Naga Trinity
Through Razer's software, the Naga Trinity can be configured to your every need so you'll always be at the height of your perfomance.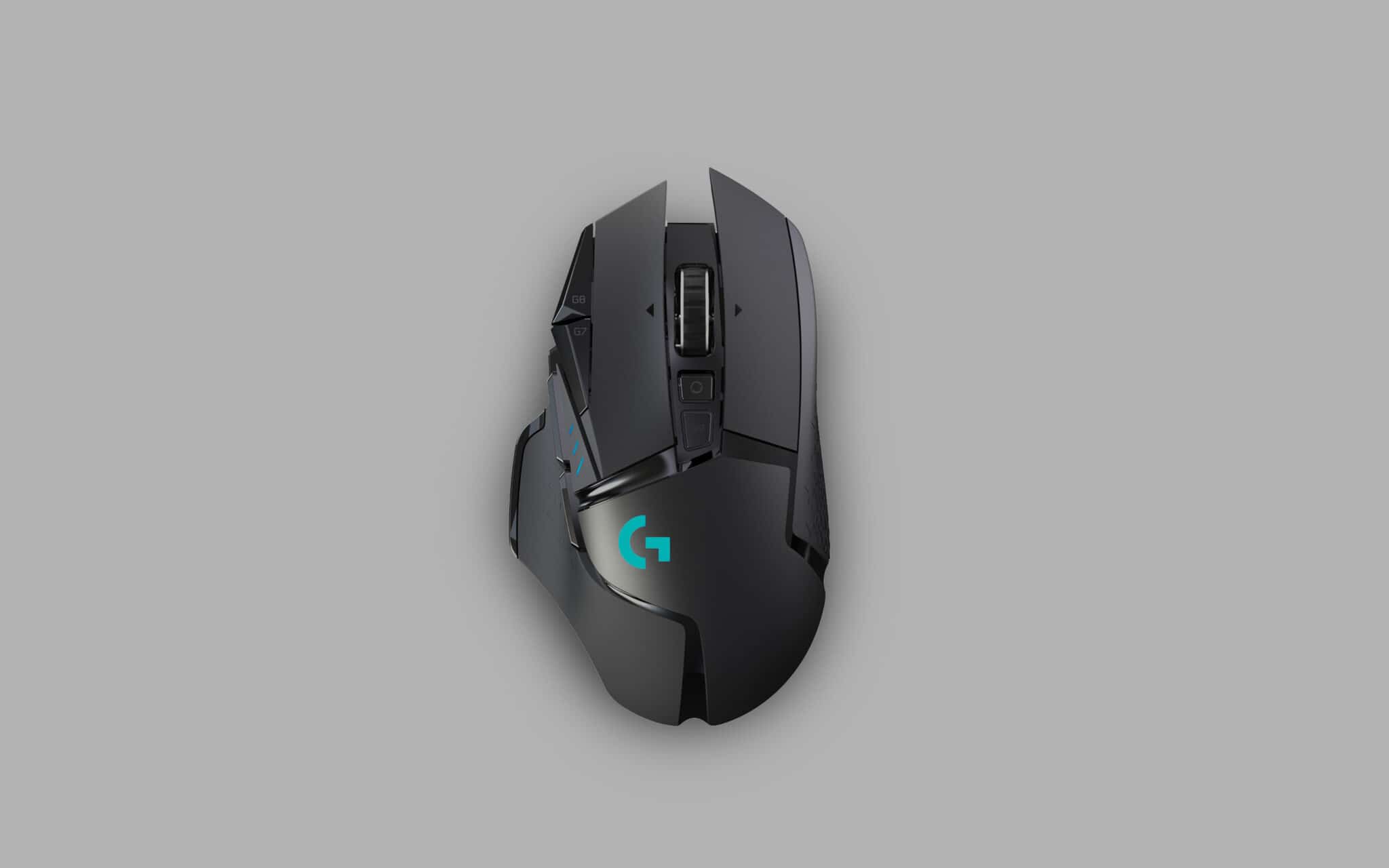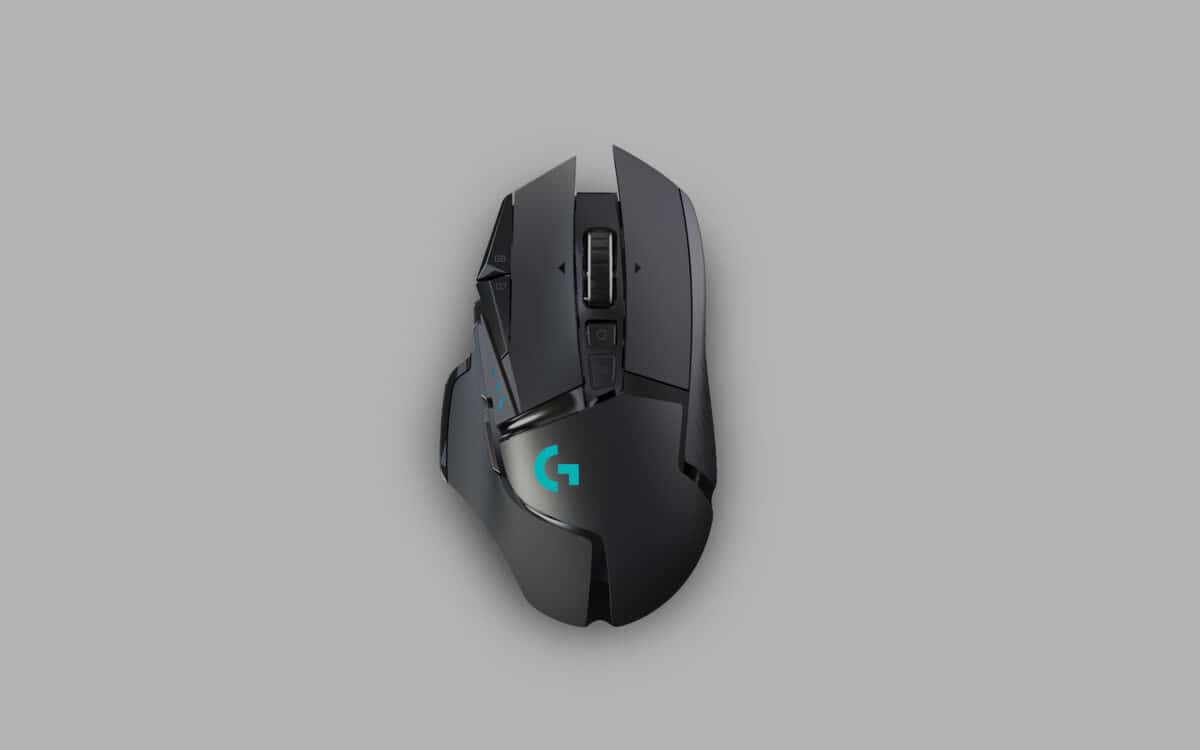 8. Logitech G502 Lightspeed (best scroll wheel)
Logitech is a recurring feature on our list of the best mouse for graphic design options. For years, the Company has specialized in offering fantastic peripherals for affordable prices. The Logitech G502 Lightspeed is an excellent example of this.
With the Logitech G502 Lightspeed, you get all of the top features on the market, including a USB wireless performance which requires no pesky wires. The HERO sensor delivers performance ranging up to 25600 DPI, with 11 buttons you can program and an ultra-fast scrolling wheel.
Primary buttons feature metal-spring tensioning too.
From custom key binds and macros to a tuneable weight system, there's no limit to what you can accomplish with a mouse like this.
Features include:
Full RGB performance
11 buttons and hyper-fast scrolling
25K sensor with 25600 DPI
Lightspeed wireless option
High-performance design
Exceptional custom weight and performance
Optimized for high-level pixel tracking, the Logitech G502 Lightspeed is a delight to work with, and it's great for gaming too. There are some parts of this mouse which can be a little flimsier than others. Be cautious when you're using it.
Pros:
Ultra-fast scrolling performance
Excellent sensor
Weight and performance customization
Lightweight structure
Tactile clicking
Cons:
Feels a little flimsy in places
Sale
Logitech G502 Lightspeed
The G502 Lightspeed mouse is built with a super-fast 1ms wireless connectivity and a next-gen 25K Hero sensor delivering class-leading performance and up to 60 hours of uninterrupted use.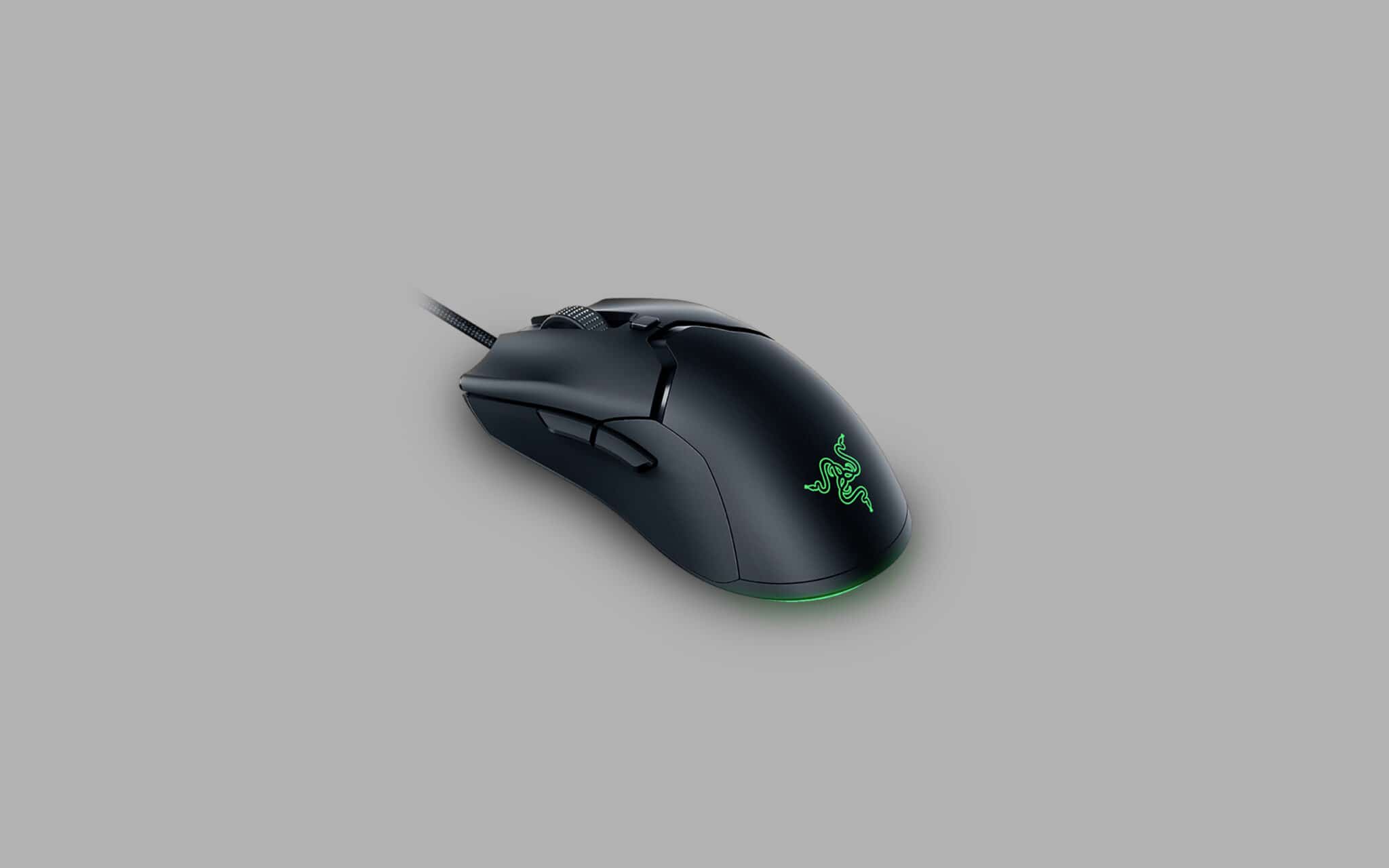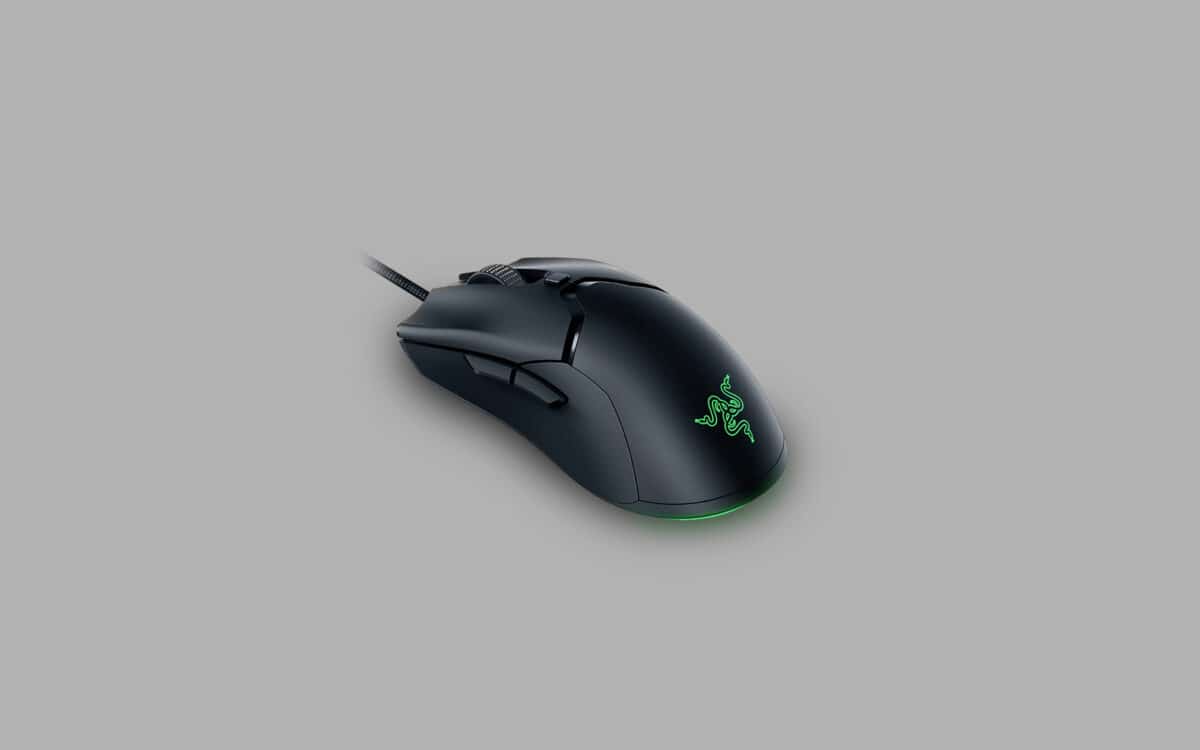 9. Razer Viper Mini Ultralight (best compact)
Sometimes, when you're searching for the best mouse for graphic design, bigger isn't better. For designers with small workspaces, or those frequently on the move, a mini mouse can be a valuable investment.
This Razer Viper Mini Ultralight mouse is a great example of this. Despite a compact size, the Razer Viper is brimming with awesome functionality.
You can connect your mouse to Alexa and achieve up to 8500 DPI optical sensing for precision performance. Compared to traditional mechanical switches, Razer also uses a proprietary light beam for actuation to ensure exceptional speed.
Though this is a wired mouse, it's also equipped with a drag-free cord for movability.
Features include:
10% smaller than the average mouse
8500 optical sensors
Faster performance than mechanical switches
Customizable Chroma RGB
6 programmable buttons
Drag-free cord for performance
High quality finish
This is a mouse intended to give you compact and reliable performance, for a price anyone can afford. Do keep in mind the software can be a little tricky to set up at first. You may also prefer some more tactile buttons.
Pros:
10% smaller than an average mouse
6 programmable buttons
Drag-free performance cord
Attractive RGB with custom settings
Minimal drag from cord
Cons:
Tricky software setup
Not the most tactile clicking
Sale
Razer Viper Mini
Experience hard-hitting performance with Razer's lightest mouse ever created. An ultra-lightweight build that makes control effortless.
Choosing the best mouse for graphic design
Finding the best mouse for graphic design is a personal process. As you continue to develop your skills as a designer, you'll discover some things are more valuable to you than others. Some designers prioritize comfort and ergonomics. Others look for easy-to-follow program buttons.
Here's what you might want to consider when choosing the best mouse for graphic design on Mac, Windows, or any other device:
Wired or wireless
A wireless mouse gives you more freedom of movement for your device. A wired mouse, on the other hand, isn't going to run out of battery mid-use.
If you feel comfortable recharging your mouse regularly, and you don't mind paying extra for a long battery life, a wireless mouse can be a great choice.
Customization
Most professional mice come with customization options these days. You can sometimes change the lighting on your mouse, adjust the movement speed, and more. There are even some mice with removable buttons and panels which allow you to program your own instant actions.
Ergonomics
You're going to be using this mouse alongside other peripherals all day. If your device isn't comfortable, it will have an impact on your quality of work. Make sure you feel comfortable with your mouse, and it's not causing any discomfort or cramping issues.
Functionality
A mouse should offer excellent sensitivity and accuracy. Most mouse designers today keep this in mind, offering an exceptional precision for users.
However, you can usually get a better understanding of the functionality of a mouse by reading through the reviews and product descriptions before making your purchase.
Bonus features
Some of the mouse for graphic design products available today come with extra features to make your life easier. This may include the ability to use the mouse comfortably with either hand if you're ambidextrous. Some companies also sell mice with wrist rests and charging stations.
Have you made a decision?
The best mouse for graphic design is something unique to each creator. Your idea of the best product may be a wireless mouse, while your friend prefers a convenient wired mouse with plenty of programmable buttons.
Remember, though a mouse is a valuable part of your graphic design toolkit, it's also just one component. It's also worth looking carefully at monitors, keyboards, and even drawing screens to enhance and optimize your skillset.
Check out some of our other lists to find out which peripherals can deliver the right performance for you.
Fabrik: A branding agency for our times.