Famous orange logos: Well-known companies with orange logos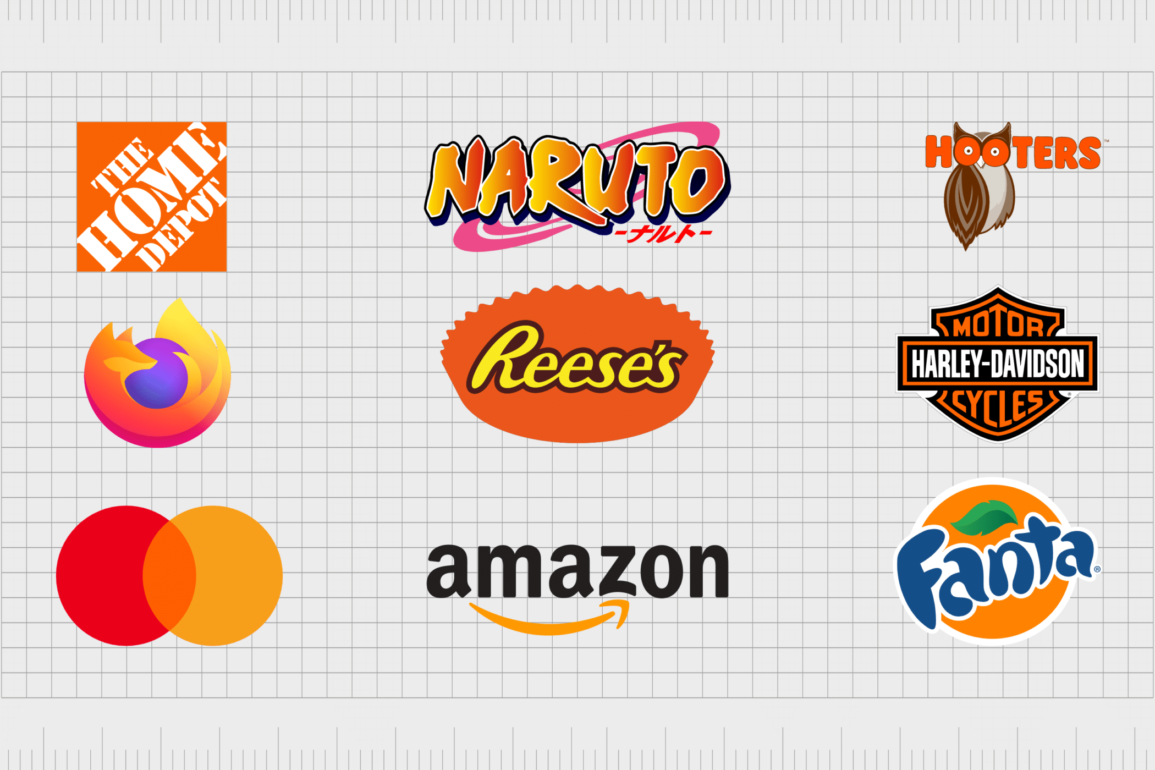 How do you feel when you spot one of the famous orange logos used by brands like Fanta, or Harley Davidson? Companies with orange logos embrace this shade to associate themselves with energy, excitement, spirituality, and joy.
Not to mention, the vibrant hue is very attention-grabbing.
Though less common than other branding colors like green, blue, and red, orange has a unique sense of power, capable of transforming a company's identity. It's a shade associated with zest and warmth, capable of creating some of the heat of red without the aggressive edge.
Ideal for companies hoping to cultivate enthusiasm, courage, and vitality, the color orange can be an excellent way to bring a dose of adrenaline to a brand image.
Today, we're taking a closer look at some of the most iconic brands with orange logos, to explore how this shade has helped these companies to find their identity.
Why do companies use orange in their logos?
Choosing the ideal colors for your logo is one of the most important tasks for any business leader building a new brand. Color psychology ensures we're predisposed to connect certain emotions with particular shades.
So, why do companies use orange in their logos?
Orange is one of the most positive colors there is. The shade is optimistic, enthusiastic, and cheerful, ideal for an extroverted and adventurous brand. As a warm shade, orange is associated with many similar concepts to red, like vitality.
However, orange has a far more balanced energy than red, because it's less connected with passion and anger.
Many people see orange as a rejuvenating hue, making it a good choice for food and beverage brands. The color is also naturally bold and confident, so it's helpful for brands with a focus on the outdoors.
Let's take a look at some famous orange logos.
What companies have an orange logo?
As mentioned above, an orange company logo isn't quite as common as a red, blue, or even black and white brand image. However, this could be part of the reason the shade is so eye-catching. Companies who do use orange tend to have a confident voice, and a bold, outspoken image.
Orange can also be associated with a range of positive things, from autumn leaves to sunsets and tropical weather. However, too much orange can be overwhelming to the eye.
Let's look at some examples…
Celebrating companies with orange logos
Famous orange logos are everywhere, from the technology industry to the food and beverage landscape. Companies with orange logos can leverage this color alongside other shades, or match it with something simple like white, to create a unique, eye-catching effect.
At a basic level, orange logos are wonderfully eye-catching. They guarantee you'll grab your customer's attention, particularly if you're showcasing your logo in a space surrounded by more common colors like white, black, and grey.
However, like all colors, orange can convey its own meaning too. Used correctly, orange logos bring a sense of energy and vitality to a company's brand identity. The right orange logos can make your customers feel inspired, creative, and happy.
This warm color can even remind us of important experiences, like watching a sunset, or seeing the leaves change in autumn.
The key to success with any logo and any color, is learning how to portray the right message about your brand. Could orange be the right color for your brand?
Fabrik: A branding agency for our times.
Now read these:
—Famous companies with blue logos
—Well-known brands with red logos
—Green logos to make you envious
—Today's most famous purple logos
—The timeless black and white logos
—Famous yellow logos with zest appeal
—Standout companies with pink logos
—Exploring the colors of the rainbow