Famous yellow logos: Zesty companies with yellow logos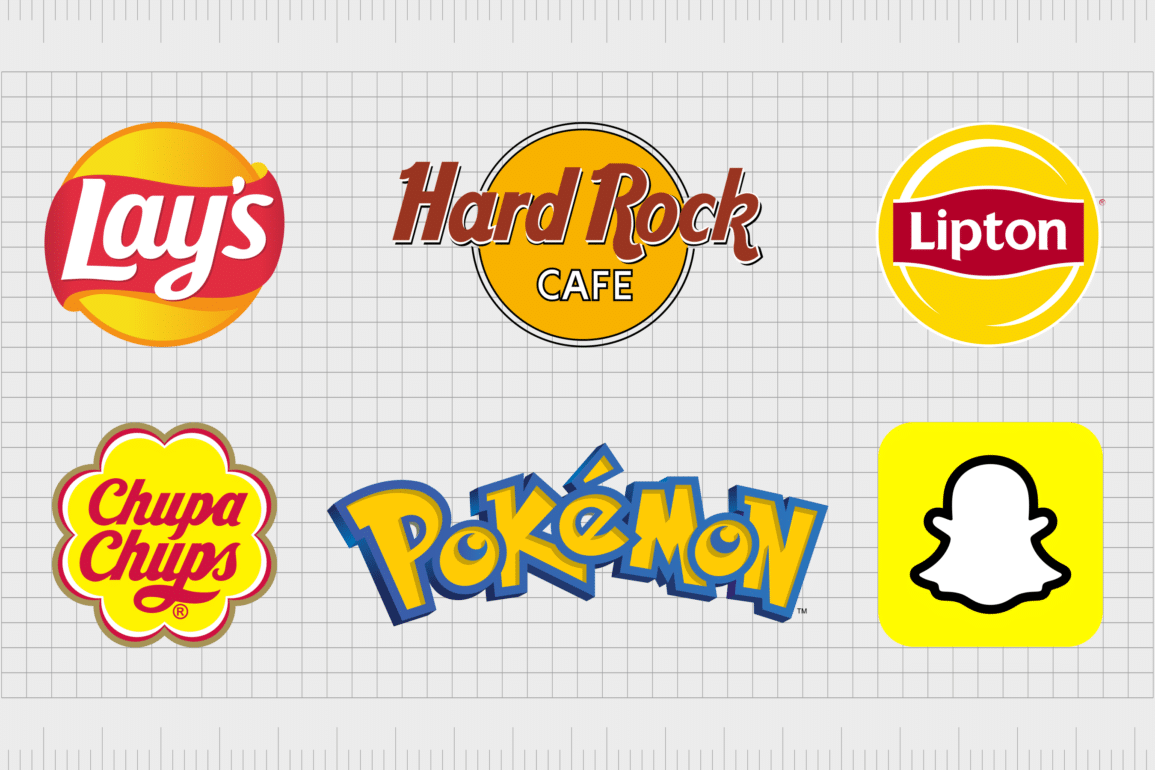 How many famous yellow logos can you picture right now? From the iconic golden arches of McDonalds' to the bold icon of Best Buy, there are plenty of examples out there. Companies with yellow logos instantly convey a sense of joy and affinity to anyone who sees their branding.
Bright and engaging, yellow is a color perfect for capturing anyone's attention. That's why we often see the shade in hi-lighters, high-visibility jackets, and warning signs.
Of course, yellow isn't just great at pulling the focus of your target audience, the hue can also have a profound emotional impact when used carefully in your brand assets.
As the lightest color in the spectrum, yellow is uplifting, enlightening, and illuminating. It's a shade many people associate with cheerfulness, fun, and hope. Yellow is also said to be connected with things like creativity, original thought, and curiosity.
Today, we're taking a look at some amazing companies with yellow logos!
Why do companies use yellow in their logos?
Often, when companies choose a specific color palette for their logos, they're not just picking colors the CEO personally likes.
In the branding world, every color is associated with a certain set of emotions. The right use of shades in your brand assets can immediately have a lasting impact on your target audience, improving your chances of a strong image in a competitive world.
Yellow has several meanings in the marketing and branding spectrum. In some cases, it can be intense, bright, and even abrasive. When matched with certain colors (like black), it's easy to associate yellow with warning signs and symbols.
While yellow is warm and bright, it can also lead to visual fatigue when used in large doses. This is why many companies who use yellow in their logo use other colors like white throughout their other visual assets and packaging.
Yellow is energetic, cheery, and friendly. It's a color many people associate with positive feelings, but it can also be aggressive in the wrong setting.
Let's explore some of the most famous yellow logos, to see how companies use this shade…
Celebrating popular yellow logos
There's certainly no shortage of famous yellow logos out there to explore. As one of the more eye-catching colors on the spectrum, companies with yellow logos can rely on this shade to grab their customers' attention.
Yellow is one of the more versatile shades for branding, capable of conveying ideas from creativity and innovation to happiness, community, and youth. However, it can also have negative connotations in the wrong circumstances too.
Could yellow be the ideal color for your company's brand?
Fabrik: A branding agency for our times.
Now read these:
—Famous companies with blue logos
—Well-known brands with red logos
—Green logos to make you envious
—Popular brands with orange logos
—Today's most famous purple logos
—The timeless black and white logos
—Standout companies with pink logos
—Exploring the colors of the rainbow