Bringing in the leads: What is inbound marketing and what can it do for you?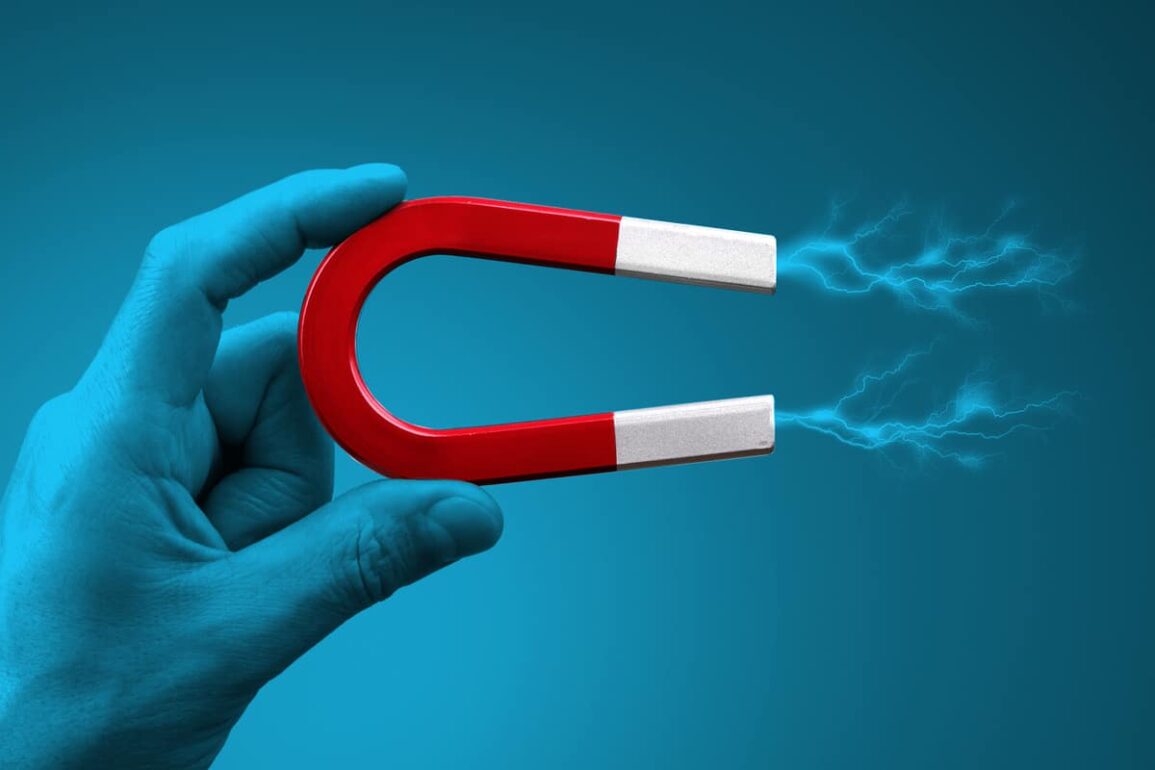 We all know that digital marketing is crucial to success these days. Don't believe me? Just look at the stats:
We're all constantly connected, finding new information, new solutions, and new services to make our lives more convenient than ever. That means if a business wants to make an impact, it has to go digital.
The only problem with digital marketing, is that today's customers are lost in such an overwhelming storm of information, that businesses of all shapes and sizes are struggling to stand out from the crowd. Check out how many results there are for the term "digital marketing" for instance:
Your potential clients are persistently plagued by breaking news trends, social media posts, and pictures of cats (so many cats). So, how are you supposed to make an impact?
The answer is inbound marketing.
Here, we're going to answer the question: "What is inbound marketing?", give you insights into strategies from the perspective of an inbound marketing agency, and even provide tips into how to make promotion work for you.
Let's get started.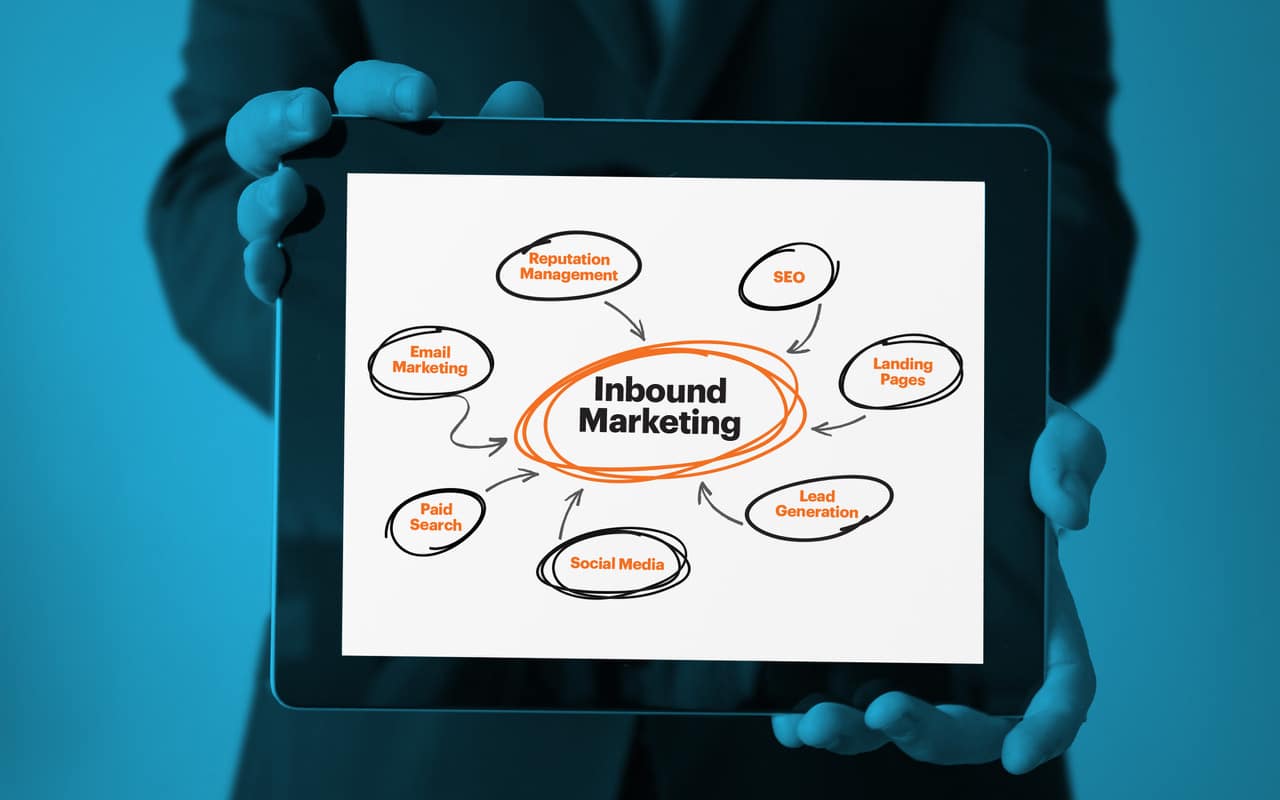 What is inbound marketing?
The age of outbound marketing is over.
Those days of constantly harassing customers with annoying phone calls, spammy emails, and door-to-door salespeople are locked somewhere firmly in the past where they belong, with things like frosted tips, and parachute pants.
With so much information available at their fingertips, the modern consumer is becoming increasingly resentful of disruptive marketing techniques. That's why we've seen such a significant rise in blocking tools like spam folders, caller ID, and ad filters.
Inbound marketing is the strategy of the future. So, what is inbound marketing?
Simply put, inbound marketing is the practice of using content and online presence to offer value to customers. The idea is that if you give your clients something beneficial, they'll reward you with their custom, and their loyalty.
Inbound marketing doesn't fight for attention by shoving its way into places it's not wanted. Instead, it's about producing the right content, at the right time, to attract the right customers. Ever since the term was coined by Hubspot, inbound marketing has been the most effective method for gaining attention online.
Inbound marketing makes sense because it focuses on pulling people towards your product, when they want to be interacting with your company. It's no wonder that it delivers 54% more leads than its intrusive outbound counterpart. At the same time, inbound marketing also costs about 62% less than the "traditional" methods of buying leads, purchasing email lists, and praying for results.
The benefits of inbound marketing: engaging your leads
So, what is inbound marketing?
Essentially, it's a strategy for bring your customers to you in a way that's natural, and appealing. Unlike traditional initiatives, inbound marketing efforts are effective because they grow themselves over time. For instance, a marketing article draws attention to your company when it's launched, then continues to draw ongoing traffic via social shares, word of mouth, and SEO.
By focusing on providing helpful information and resources to your buyers, inbound marketing develops the customer/brand relationship, leading to repeat customers, and strong business loyalty.
What is inbound marketing: A source of quality leads
One of the biggest advantages of inbound marketing, is that it increases your access to qualified leads, or customers that are more likely to buy from your company. The longer you persevere with your campaigns, the more leads you'll generate. Inbound marketing captures leads when they're already engaged and looking for a solution to their problem. This is far more effective than trying to force your solution onto an uninterested person.
What is inbound marketing: A way to express your voice
Since 72% of B2B buyers begin their research on Google, it's crucial to make sure that your name comes up when they're looking for an answer to their questions. Creating helpful content that's geared towards industry searches increases the odds that a customer will find your company. Not only does it give you something to share on social media, but it builds your ranking in the search engines too!
What is inbound marketing: A solution for trust, credibility, and authority
Unlike traditional outbound marketing solutions that rely on advertisements and cold calls, inbound marketing strategies are a less intrusive way to build relationships with your customers. With inbound marketing, you can show your values to your customer, help them to educate themselves about your product, and produce brand affinity. All the while, you're building that all-important consumer trust through authoritative content, professional insights, and more.
What is inbound marketing: A magnet for new business
In addition to improving your brand reputation, inbound marketing can also help with brand awareness, generating more leads to fill up your sales pipeline. By using gated content, you can gather data from a prospective buyer to better tailor your sales pitches and marketing messages to your ideal user. That means the more inbound marketing you do, the more effective your efforts become. You may even discover new customer segments that you didn't realise you had.
What is inbound marketing: A Long-term solution
With inbound marketing, companies can build connections with their customers. This means that they're not just appealing for once-off sales, but a loyalty that will last for years. It's the long-term nature of inbound marketing that helps to make it such an effective alternative to outbound methods like cold calls that leave customers feeling frustrated. What's more, inbound marketing is cost-effective, because you can choose exactly how much investment you want to put into your content strategy.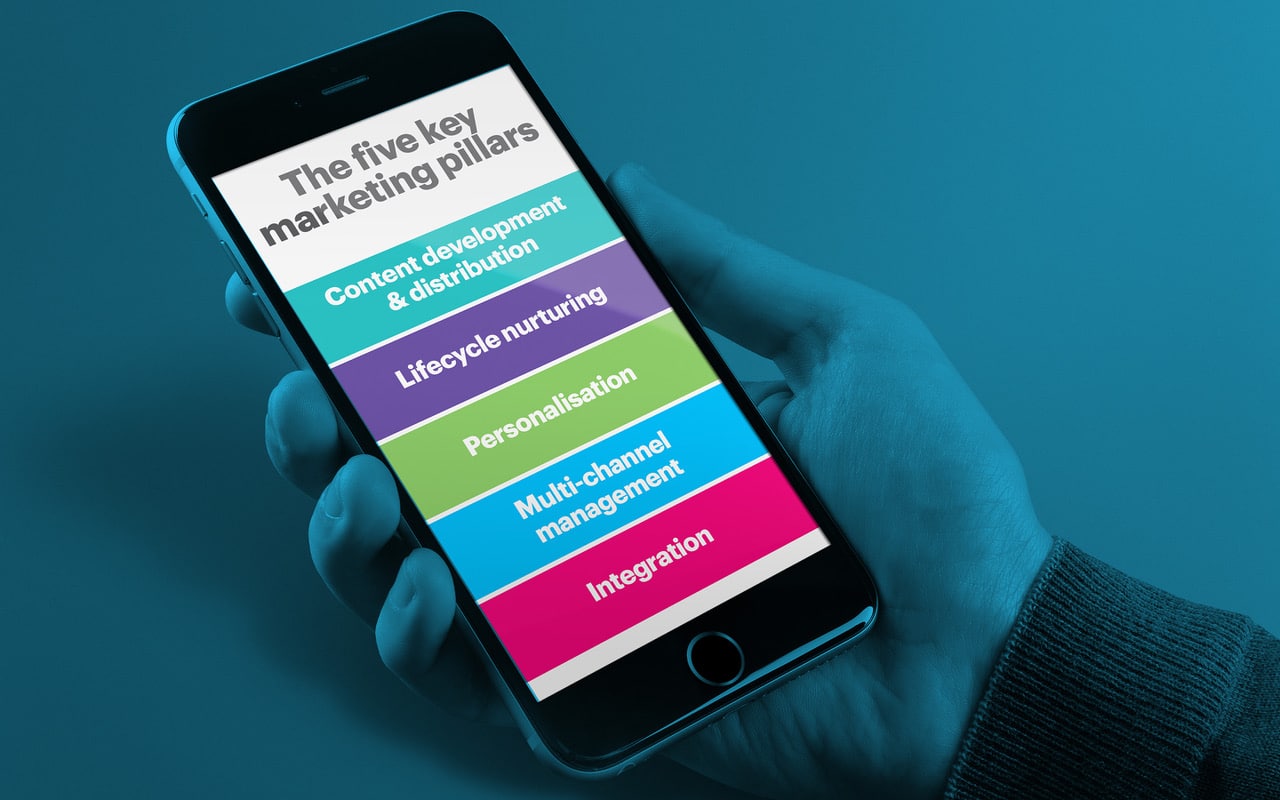 Strategies of the inbound marketing agency
Okay, so you know what inbound marketing is, and what the benefits are. Now, all you need to do is figure out exactly how you're going to make it work for your brand. For most companies, the key to success will come with using the assistance of an inbound marketing agency. With an inbound marketing agency, you'll focus on five key marketing pillars:
Content development and distribution: Designing content that appeals to your target customer, while representing the fundamental values of your business.
Lifecycle nurturing: Transforming your leads into customers, your customers into repeat sales, and your repeat sales into brand advocates.
Personalisation: Ensuring your content and marketing efforts are relevant to the needs of your audience.
Multi-channel management: Spreading your marketing mix across a range of platforms and channels for the best results.
Integration: Finding the right tools and services to simplify and improve the progress of your inbound marketing strategy.
With those pillars in mind, your inbound marketing agency will build a plan that attracts, converts, closes, and delights your finance director.
Inbound marketing agency strategy part 1: Attract
Inbound marketing is all about attracting the right people, to the right content, at the right time. An inbound marketing agency can not only help you to find the perfect customer with a user persona, they can also make sure that you're portraying the right voice, personality, and identity to draw your customers to you. This might involve some of the following steps:
Multi-media content: Visual content like infographics, videos, and even vlogs can help to make your brand more memorable and engaging. An inbound marketing agency can help you to transform your content strategy with new media.
Blogging: Most companies begin their inbound marketing strategy with a blog. Blogging is simple, effective, and the perfect way to ensure that you're found not only by your customers, but the search engines too.
SEO: With the right content, and the right technical skills, an inbound marketing agency can ensure that you're optimised for success on the search engine results pages. This could mean that you outshine your competitors when your customers are searching for answers online.
Social media: Today's inbound marketing strategies are generally supported by a strong social media campaign. An inbound marketing agency can help you to choose the social media platforms that are right for your business, and use them to your advantage.
Inbound marketing agency strategy part 2: Convert
It's not enough to just bring customers to your website. You need to make sure that they're doing something beneficial while they're there. Customers that pointlessly click on your pages and then click back out are no good to anyone! An inbound marketing agency can help you to offer value to your clients and customers, so they offer value in return. Some of the tools they might use include:
Conversion magnets: This involves convincing your customers to convert with a juicy treat or gift. For instance, you might encourage someone to give you their email address in exchange for a free eBook.
Lead-capture forms: An inbound marketing agency can help you to design lead capture forms that help you to gather important information about your most valuable clients, so you can adapt your marketing efforts accordingly.
Landing pages: Contrary to the belief of some companies, there's a huge difference between a homepage, and a landing page. A landing page is crucial to creating conversions online, and your inbound marketing agency can help you build one.
Calls-to-Action: Calls to action are the compelling links or buttons that convince your visitors it's time to act. These little pieces of text can be enough to turbo-charge your marketing efforts in no time.
Inbound marketing agency strategy part 3: Close
You're moving in the right direction. You've attracted the audience that you want to your website, and shown them what makes you different from your competitors. Now all you need to do is close that all important sale. Your inbound marketing agency can help with that too. To help you get more sales, they can use tools like:
CRM: Customer relationship management systems help to improve sales and profits by keeping track of all the most important details about a company, client, or prospect. These resources give companies the details they need to secure a sale quickly, and effectively.
Email marketing campaigns: The chances are that your customers won't convert the second they see your website. That means you need a strategy in place to nurture leads into sales. Email is still one of the most effective methods for ensuring conversions, and an inbound marketing agency can help you design the perfect campaign.
Marketing automation: By automating your marketing efforts, you can get even more from your inbound campaign. Basically, with automation, you create a lead nurturing strategy that's tailored to the needs of your leads, so that you can spend more time improving your product, service, or business outcomes.
Inbound marketing agency strategy part 4: Delight
Finally, as we've mentioned multiple times during this article, the inbound marketing strategy is all about giving your customers a valuable experience, rather than just "marketing at" them. The important thing to remember that getting a sale doesn't mean that you're done interacting with your customers. After all, loyal customers are worth 10 times more than their initial purchase.
An inbound marketing agency can help you to delight your customers, and hopefully continue to receive their custom, by using the following tactics and tools:
Clever content: Creating content that's engaging, informative, and entertaining is sure to keep your customers happy. The more fantastic content you create, the more your customers will value your brand.
Surveys: One of the best ways to figure out what your customers think about your brand, and what they need from your company, is to speak to them. Use surveys and feedback to make sure you're giving your customers the experience they're looking for.
Social monitoring: Keep track of your social conversations with an inbound marketing agency, and make sure that you're listening to your customer's concerns, comments, and queries.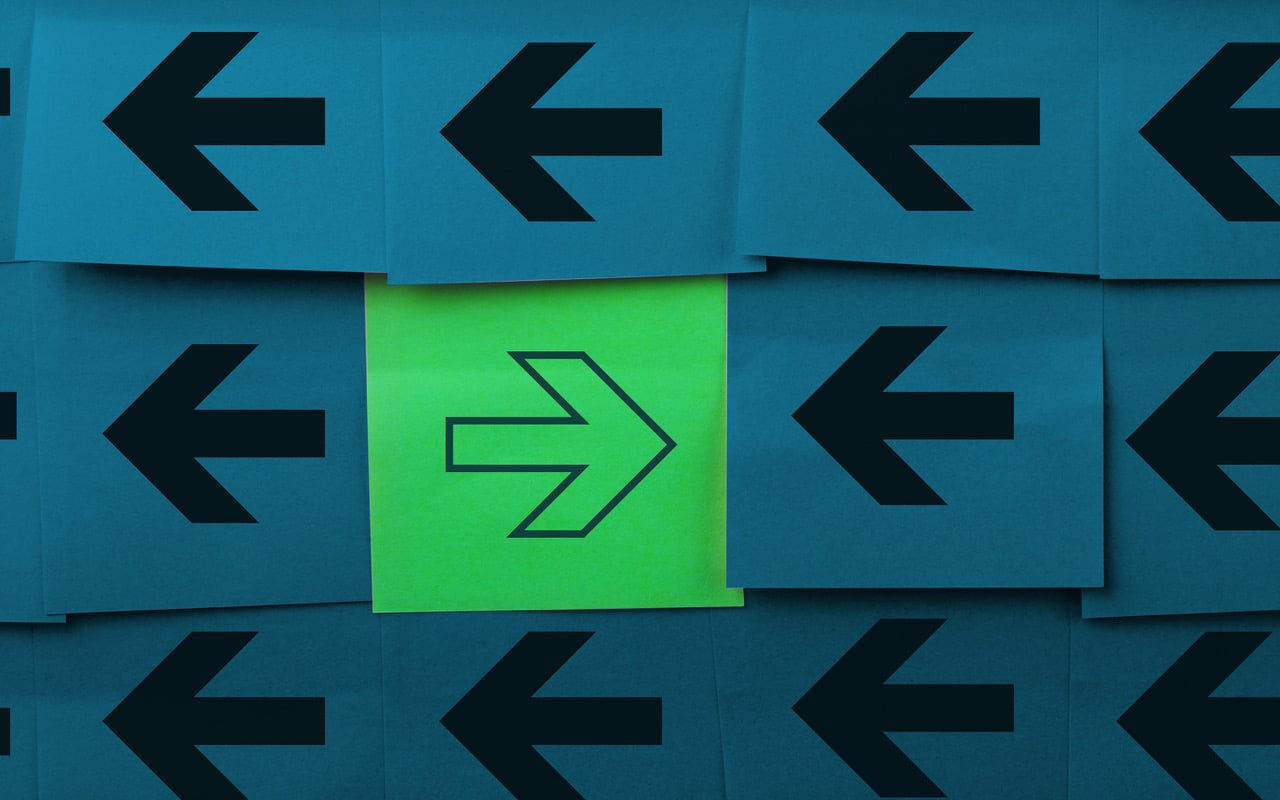 The essentials for inbound marketing success
Like anything else in business development, most companies will find that their inbound marketing strategy is a customised plan, tailored to the unique needs of their customers, and the foundations of their brand. Usually, to make sure that you're getting the most out of your inbound marketing strategy, you'll need to combine the following essentials:
User personas and buyer journeys: The more you know about your customers and the path they take from awareness to purchase, the more you can adapt your marketing strategies accordingly.
Incredible content: Content is the key to any inbound marketing strategy. Unfortunately, you can't just post any old blog or infographic and expect to see amazing conversions. Ensure that you inform and engage your audience in every way you can think of. From videos, to quizzes, infographics, and articles… the opportunities are endless.
A great website: It's pointless to have an amazing inbound marketing strategy if you don't have somewhere to direct your customers to. A great website designed with your user in mind will help to nurture them on the next step to a purchase.
Analytics: Finally, tracking your performance is crucial to making sure that you're constantly improving your inbound marketing efforts. Use Google Analytics, and any other software you can find to track your campaign performance in metrics like conversion rate, traffic, click-through, and more.
Besides the essentials for an inbound marketing strategy, there are also countless ways that you can boost your chances of success. We're not going to get too deep into the tips and tricks of inbound marketing in this article, but here are a few suggestions that could get you started:
1. Show off your personality
Your brand personality is one of the key differentiators that your customers will use to decide if they want to do business with you instead of your competitors. Make sure that you show what makes you unique in everything from your choice of imagery, to your tone of voice.
2. Have a content schedule, and stick to it
Consistency is key in the world of marketing. A lot of companies struggle when it comes to maintaining a constant blog schedule, but if you can stick to yours, then you'll build a brand that your customers know they can rely on for constant value, relevant news, and industry insights.
3. Know how to amplify your content
Don't just write an amazing blog post – promote it. Don't post a video on YouTube and watch it get swallowed up by countless Let's Plays – make sure that you advertise. Learn how to amplify your content in as many new and exciting ways as possible, to start increasing brand awareness, and making your inbound marketing strategy work.
4. Analyse your competitors
Not sure where to start with your inbound marketing campaign? No problem, just turn to your competitors for a little inspiration. If there are other companies in your industry that have been playing the game for longer than you, there's nothing wrong with looking to them for some help and guidance. Just make sure that you're not copying everything they do.
5. Know what to measure
Finally, just like with any other form of marketing, make sure that you measure your efforts from start to finish. Find the key metrics that matter to you, and learn how to track them. Remember, looking into the inbound marketing funnel could help you to better-understand where you can improve your efforts, and what you should be measuring every step of the way.
Should you use an inbound marketing agency?
Inbound marketing can be a powerful tool for any business. So, should you use an inbound marketing agency or go it alone?
In today's competitive business environment, a strong inbound marketing initiative could be exactly what your company needs to stand apart from your competitors, and gain the interest of your target market. Unfortunately, most brands simply don't have the time, or the expertise to focus on a dedicated inbound marketing plan.
If you're struggling with website pages that barely get any traffic, or you simply don't know how to convert your leads into customers, then an inbound marketing agency could be exactly what you need.
Inbound marketing agencies aren't right for everyone, but if you're experiencing the following symptoms, it could be a sign you're desperate for a bit of professional know-how.
1. You're failing to attract new customers
You might be eating up your marketing budget faster than a starving person with a tray of cupcakes, but that doesn't mean that your efforts are yielding any real results. The problem could be that you're being too traditional with your marketing approach, or that you need to try a different tone of voice. Either way, an inbound marketing agency could help.
2. You don't know how to optimise
If your website looks like it's uploaded directly from the 90s, and you have absolutely no strategy for making your blogs count on the search engine results pages, then you might need an inbound marketing agency. Remember, even if you think traditional marketing efforts are still working for you, by next year, internet advertising will have totally overtaken television advertising as the best marketing segment.
3. You're stuck in a rut
Maybe you've been advertising in the same places, at the same times, for years on end – and nothing's happening. Sometimes, brands can get so caught up in their "everyday" activities, that they don't recognise the need for a change. A fresh perspective could help you to pinpoint the problems with your current marketing problems, and bring you forward into the age of inbound campaigns.
4. You don't know how to convert
With content management systems and analytics, today's brands can see how their marketing efforts are making a difference to overall revenue. Your success in today's marketplace depends not only on your ability to attract customers, but how you convert them too. An inbound marketing agency can guide you through designing the perfect content strategies, and using the tools you need to create customers from leads.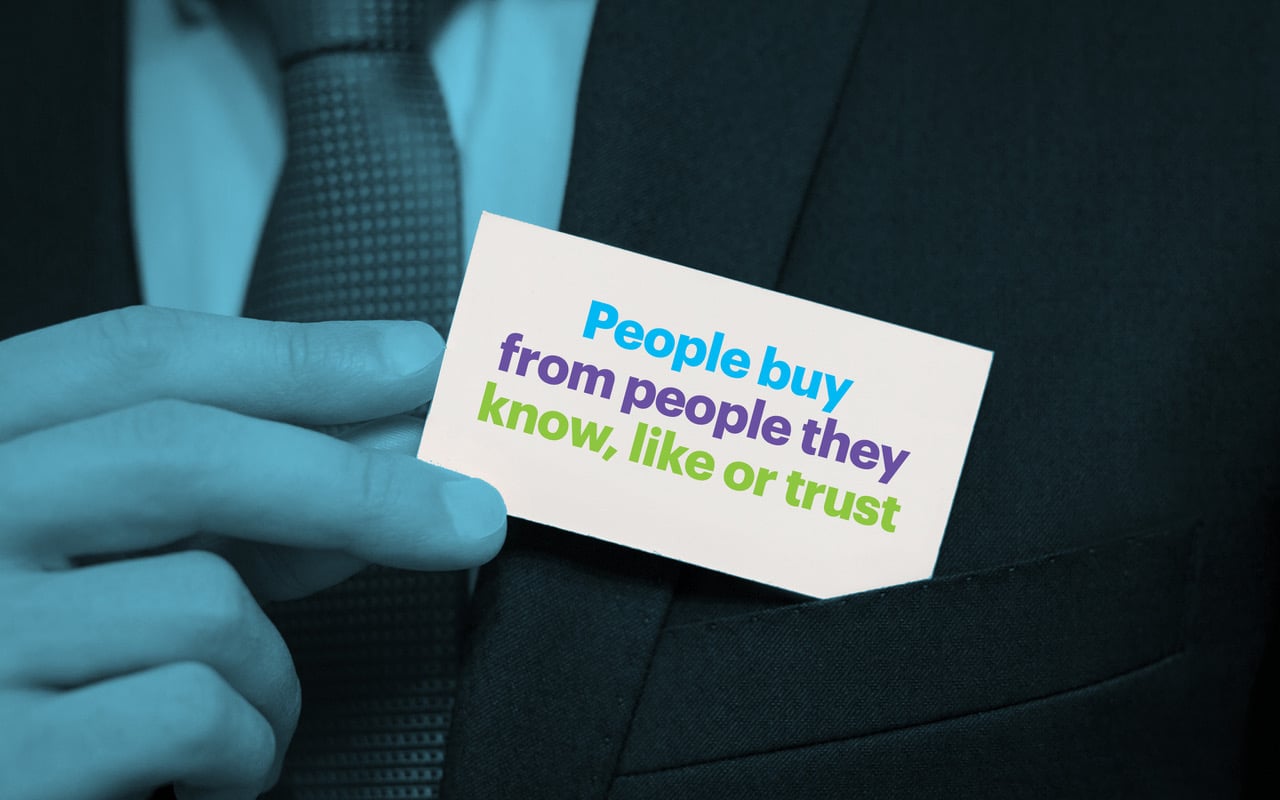 Inbound marketing efforts are complicated, particularly when you consider the various strategies and solutions out there for sharing content, converting customers, and increasing traffic. However, it's safe to say that today's modern businesses needs an "inbound" solution if they want to cultivate real results from their audience.
The modern customer doesn't want disruptive, aggressive marketing techniques. Instead, they're looking for brands who are willing to make the effort, by offering something valuable in exchange for trust, loyalty, and profits.
If you want your marketing to make an impact, then it's time to go inbound.
If you enjoyed this article, you might enjoy these too:
— Why you need a social media marketing strategy
— How video blogging is changing communications
— Listen up! How to start your own podcast