Today, it's safe to say that building online presence isn't just a good idea for businesses who want to make an impact in their chosen market. If you don't have a relevant and up-to-date presence online, then it's as though you don't exist. After all, when customers want to find a product, answer a question, or discover a source of entertainment, they turn to the world wide web.
The problem is that many businesses assume online presence is a "set it and forget it" concept. They spend the money on getting their website designed and hosted, then kick back and wait for the traffic to roll in. Unfortunately, few things in life are that simple, and as times continue to change, there are countless reasons why your website might need an upgrade. In this article we'll look at why a regular website audit should be part of your digital marketing programme.
Ultimately, there's no such thing as a "finished product" when it comes to establishing an online presence. Just like a real, living person, your website needs to grow and adapt to survive in new environments and trends. Ask yourself, when is the last time you:
Developed your online presence.
Refreshed the technology on your website.
Updated the text and imagery on your pages.
Reviewed your SEO performance.
Made use of a professional online.
If you're struggling to pinpoint the dates, that might be a sign that you need a website audit.
Website audits and website audit checklists are designed to determine the overall value and performance of your website, from content, to security, to SEO. Help from a professional website auditing company can tell you whether your site is achieving its primary goals, and if not, what you can do about it.
Here, we're going to tell you everything you need to know about website audits, and help you decide whether it's time to upgrade your online presence.
What is a website audit, and how does it impact online presence?
As incredible Bob Dylan once said: "The times, they are a changin'."
A website audit is your opportunity to analyse, refresh, and adapt. The process involves an in-depth analysis into how your site runs, and what it offers your customers, with an overview of everything that has changed over the months since your last update.
Most website audits will factor in things like your visibility in search engines, and your technical performance. The idea is to figure out what's working, so you can take advantage of an opportunity to create a better online experience for your customers. The more appealing and easy-to-use your website is, the more trustworthy and reliable your brand becomes.
In today's digital-first environment, 81% customers search online before they shop. If you have a shoddy online presence, you're going to lose your customers.
Your website audit will help you to address where you are in the world of business when it comes to showing off your brand values, and achieving your goals. It will tell you not only what kind of impression you're having on your digital shoppers, but also what you can do to get ahead of your competitors, and potentially boost your reach.
With the help of a professional auditing company, you can even recognise the red-flag warnings that might indicate the possibility for penalties from Google, and other site-health catastrophes.
So, why do you have to conduct regular website audits?
The simple answer is that the online world is always evolving.
Over the last couple of years, we've seen several algorithm changes and updates that have led to significant alterations in the way search engine pages are organised. Once upon a time, you could just add countless keywords to your pages, and you'd be ranking in no time. Today, keyword stuffing and other old-fashioned practices could leave you in the Google sin bin.
As marketers and business owners struggle to manage all the various complications of their day-to-day workload, it can be difficult to keep up with things like algorithm changes, trends, and updates. Yet, falling behind could mean that you lose your chance to really make an impact online.
If you want an online presence that works, then website audits are crucial.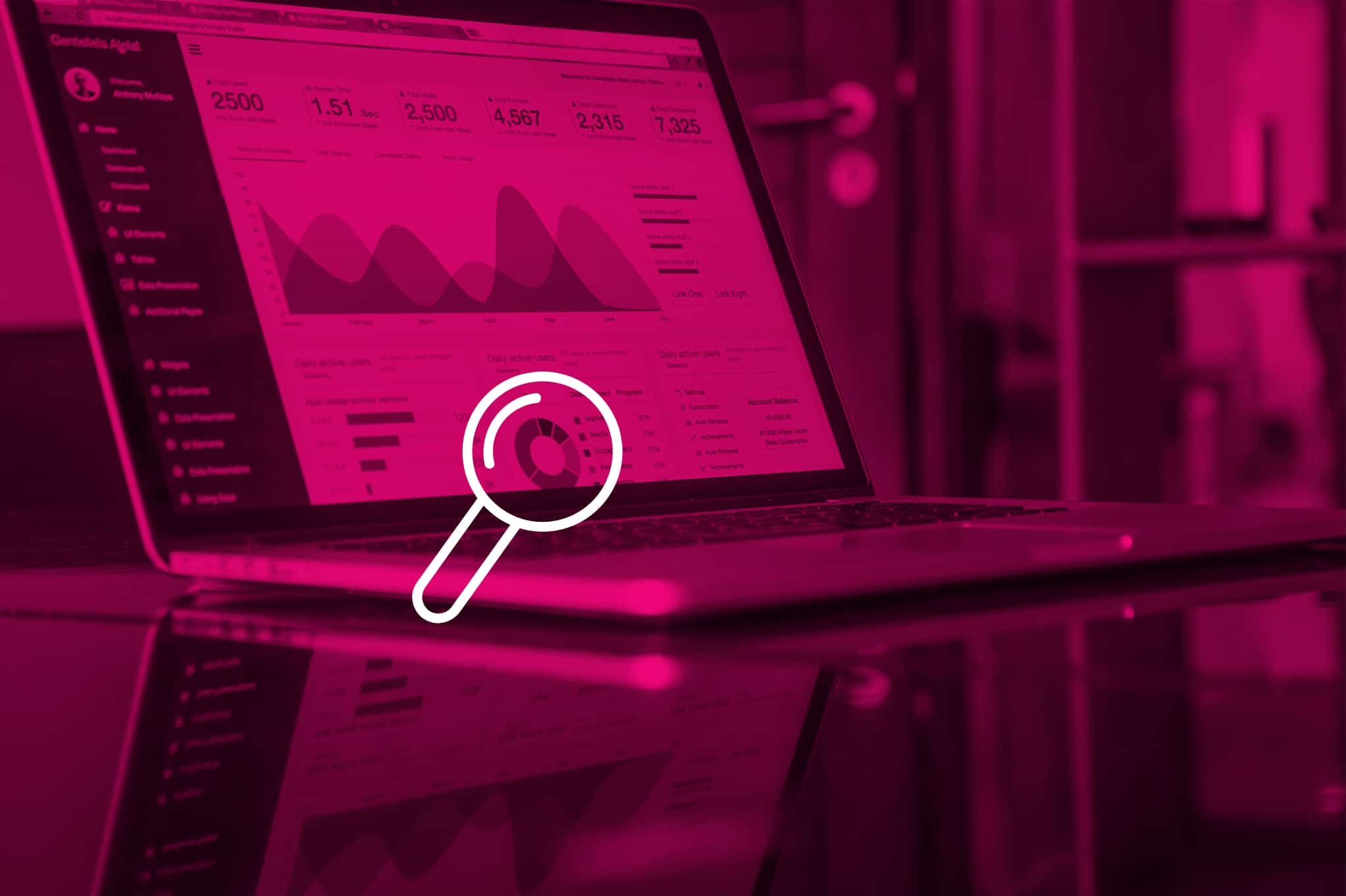 The benefits of your website audit
We've already touched on the fact that a website audit can upgrade your existing website design to improve customer experience and online ranking, but let's delve a little deeper into the benefits of accessing a website audit checklist.
If you care about online presence, and you haven't had an audit in a while (or at all), now's the time to make a change. The UK, and the world in general are currently in a state of evolution. England is exiting the EU, politics are changing everywhere, and we're all left wondering where we stand in this new world.
In other words, it's the perfect time to think about your past, and plan for your future.
The search environment that we had only a couple of years ago is much different to the one we're using today. Even minor changes can have a huge impact on your site's monthly conversions, which means that if you have a branding or marketing company audit your website, you should see some significant improvements, including:
1. Improved online visibility
Your online presence is a combination of crucial factors, including your personality, brand story, and of course, your level of online visibility. Search engines are constantly analysing your website to decide exactly where you should rank for specific queries. By conducting a website audit, you can ensure that you're appearing in front of your customers in the right places, at the right times.
2. Stronger competitor analysis
Knowing where your competitors stand is fundamental to finding your position in business. Keyword research can analyse your website keywords and rank them against your competitors to ensure that you're attracting the right visitors, and taking advantage of gaps in your competitor's strategies.
3. Discover revenue sources
Website audits can help you to pinpoint areas where you could be losing customers, so that you can start to enhance your revenue potential. Additionally, because it involves an assessment of keywords and competitors, your website audit checklist could even help you find potential partners or affiliates that you can work with in future.
4. Repair issues that divert traffic
Spammy content, unfriendly links, and broken navigation are just some of the factors on your website that could be driving away your visitors, and your profits. A website audit can discover these issues before they spiral out of control.
5. Optimise for engagement
A website audit can help you to optimise your content for higher engagement by working on tags, headers, titles, images, and other media. Additionally, you can address your marketing articles for changes that might need to be made to your keyword strategies and distribution techniques.
6. Capitalise on traffic trends
One of the most immediate insights you'll gain during a site audit, is where your website traffic is coming from. Tracking your traffic can help you to access a better understanding of customer behaviour, so that you can release new content to the right channels, at the best times.
7. Improve customer experience
Finally, when it comes to establishing online presence and growing your brand online, it's all about the customer. Everything from unresponsive pages to poor loading times can drive your customers away, and damage your chances of success. A website audit will help you to optimise experiences across all platforms, from laptops and computers, to smartphones and devices.
Auditing your websites once or twice a year can help you to take a more proactive approach to building organic traffic, gaining momentum, and enhancing visibility online. This means that you'll stop losing precious ground to your competitors, and start making the most of industry trends.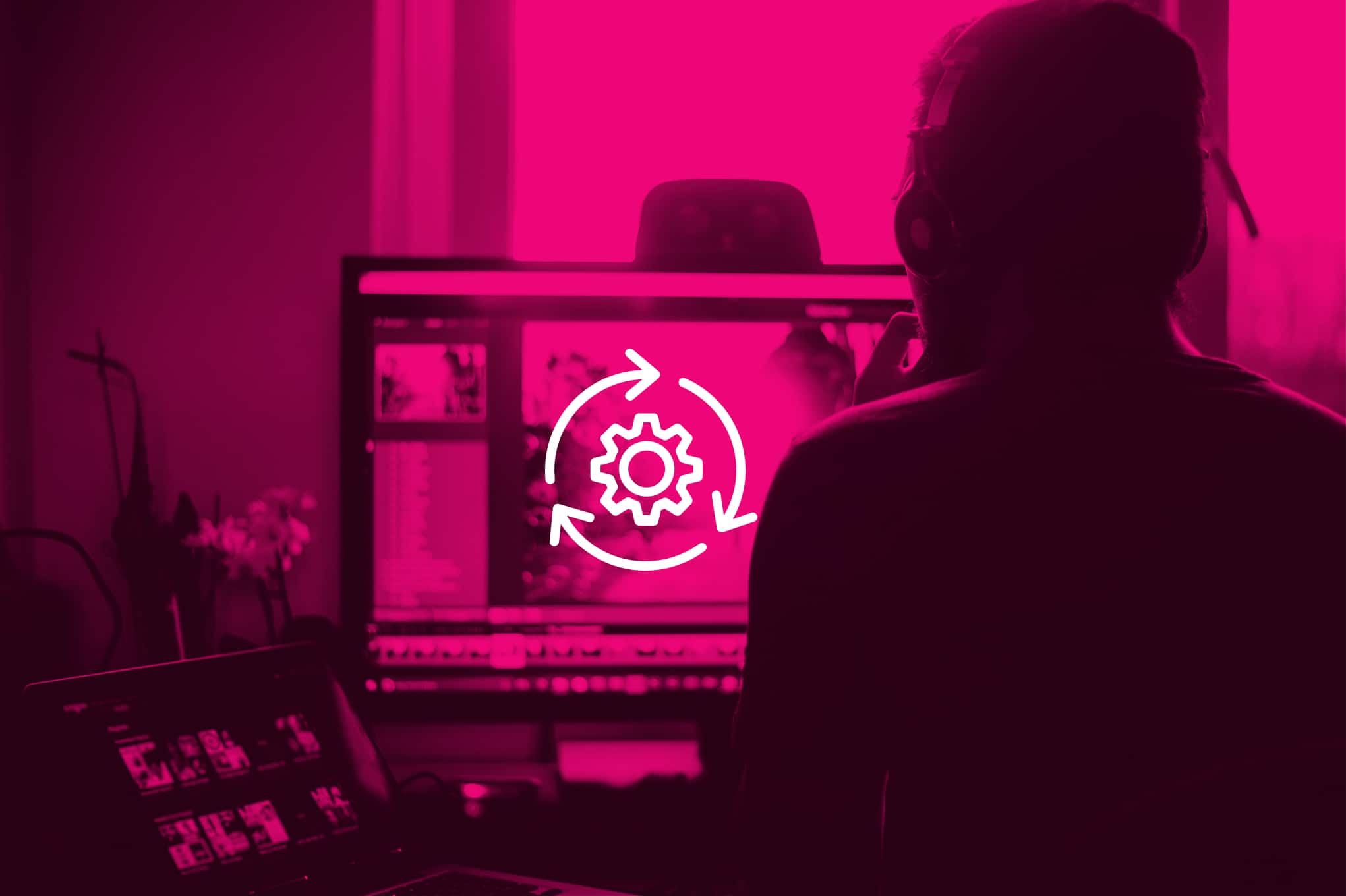 Signs you need a website audit
By now, you know just how important a website audit can be, but how do you know if your website needs one? Sometimes, the frequency required for audits can change from one business to the next, so following the schedule of your competitors might not work for you.
If you've noticed the following signs, then you might need to consider a website audit a little earlier than you originally expected:
1. Your users are struggling to navigate your website
From your behind-the-scenes position, it can be easy to get disconnected from the experience your customers have on your website. Unfortunately, too long without a website audit can mean that you end up with:
Navigation that has become disjointed.
Excessive links distracting the user.
A poor user experience and confusing messaging.
Confusing calls to action and contact details.
A general lack of consistency and focus.
Poor formatting on mobile devices.
Testing for user experience forms an essential part of the website audit. It helps you to walk in your customers shoes, and ensure that you're providing an experience that supports your brand image.
2. Your website just isn't getting traffic
You're producing great content, promoting on social media, and doing everything right – but your website still isn't getting very much traffic. The answer could be in a website SEO audit. Considering your SEO practices will help you to see:
Areas for improving keyword use in content.
Images that need tagging.
Meta issues and header problems.
Mobile responsiveness.
Indexability and URL structures.
Duplicate content.
3. You're living in the past
As we mentioned before, websites just aren't as timeless as a little black dress. They get old, outdated, and ineffective in a relatively short period of time. Even if your website was working perfectly for you five years ago, that doesn't mean it's going to continue delivering the results you need today. In fact, you could be involved in some shady SEO practices that are going to get you into trouble.
Old-fashioned website ranking strategies like keyword stuffing, link farming, and more can mean that you end up being hit with penalties from increasingly intelligent search engine algorithms. A website audit can correct anything that might lead to trouble before the authorities come calling.
4. You're too slow
The average modern customer is lazier than you can imagine. If your website takes more that a few seconds to load, then you're going to see a higher bounce rate, a lower number of pages visited per session, and probably a higher cart-abandonment rate too if you're running an eCommerce site.
Since Google knows all about the laziness of its customers, it's adapted its algorithms to take that factor into account. That means if your website takes too long to load, you could find yourself being pushed down on the search engine result pages.
The good news is that page speed is easy to test and fix. You can use Google's page speed tool to figure out where you stand in terms of speed, and then focus your website audit on making changes to your site performance and structure, such as:
Reviewing the number of plugins that might be weighing down your website.
Minimising CSS and JS files by reducing unnecessary characters.
Limiting the number of re-directs on your website.
Carefully formatting and compressing your images.
5. You don't know what your competitors are doing
Finally, knowing which online strategies your competitors are using is crucial to making sure that you stay on top of the crowd in your industry. That's why most website audits will include some manner of competitive analysis.
Usually, your competitor analysis will begin with identifying who your main competitors are, and what they're all about. You'll need to know what their brand values are, what their ideal customer looks like, and what they're doing to gain traffic, from social activities, to backlinks, and targeted keywords.
The more information you can get about your competitors, the more you can evolve your own company growth strategies and plans, in accordance to where you stand in relation to other companies. For most businesses, this is one of the first steps in improving online presence, and potentially outmanoeuvring the competition.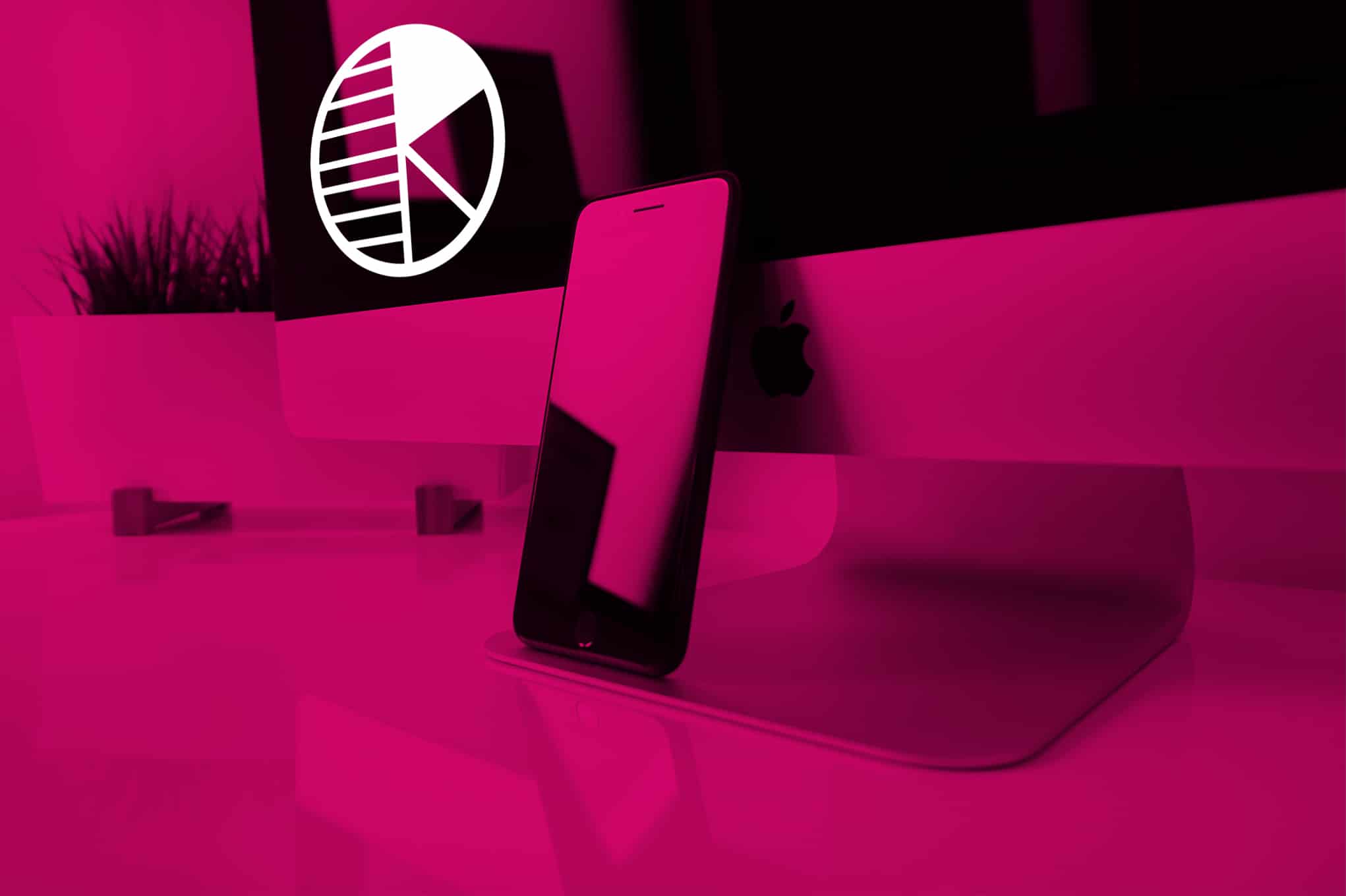 Your comprehensive website audit checklist
One thing that many people don't realise when they start considering things like website audits, is that there's more than one way to evaluate your online presence. For instance, some people focus all their efforts on their search engine rankings with a website SEO audit, while other people are more concerned with their design, and how it portrays their brand.
Without the help of a professional auditing company, you might find that you end up concentrating too-heavily on a specific aspect of your website, which means that you get an insufficient picture of how your online presence is doing. With that in mind, we're not just going to give you a standard website audit checklist. Instead, we're going to outline each of the different elements of a comprehensive website audit.
Website audit checklist part 1: The technical side
The technical side of your website audit is all about looking at your website's overall functionality and usability. Technical issues might not be the most interesting elements of an audit for some people, but they should never be neglected. Today, users have little patience for slow-loading pages and confusing navigation. With so much competition on the web, you can't afford to give your customers a sub-standard experience.
If you don't have the technological know-how to improve your customer's online experience, then you're going to lose them to someone else. Even search engines give more preference to websites that are technically sound, evaluating issues like page-loading speed, coding quality, and ease of navigation.
The features that might go into your technical audit checklist include:
Site speed assessment: Test your website loading speeds: Are they fast enough?
Mobile friendliness: Is your website just as easy to use on a mobile device as it is on a desktop? Mobile friendliness is essential for today's modern audience.
Indexed pages: With the Google Search console, you can discover data about URLS that have been indexed from your website, by Google.
Website audit checklist part 2: The backlink profile
Backlinks are an oft-forgotten part of many website audits. Contrary to popular belief, backlinks are just as important as ever when it comes to ranking with the search engines, and expanding your online presence. Some people mistakenly believe that the recent algorithm updates have made backlinks less vital, but the truth is that links are still crucial to the authority of your site.
The only difference with your linking profile today, is that the backlinks you earn need to come from high-quality websites if you want to support your brand position. Any low-quality links to your site can damage your ranking, which means you need to know exactly who's linking to your website, and why.
The features of your backlink profile audit might include:
An analysis of links: This will help you to identify any toxic links that might be going to your website from poor-quality websites. You will need to get these links removed to help you start ranking positively.
Disavowing spam links: This will help you to avoid Google penalties.
Considering your internal links: When you're looking at your backlinks, you might also want to think about your internal links, and how they can improve your SEO efforts.
Website audit checklist part 3: Competitor audit
Unless you have something to compare it against, an audit is little more than a report. That's why a great audit should always include an insight into your competitors. This will allow you to compare your website against other people in your industry or niche. A competitor audit can help you to gain an insight into competitors that you didn't even know you had.
It's always useful to learn as much as you can about the other people in your industry, from how they establish their organic presence, to what their paid campaigns look like. This information is crucial for helping you to make improvements to your own site.
A competitor audit checklist might include:
Strategies to identify your most significant competitors: Your competitors today may be different to the ones you had a couple of years ago.
An insight into backlink profiles and SEO methods: Knowing how your competitors rank can help you to rank above them.
Website audit checklist part 4: The analytics side
Making sure that you're capturing as much data as possible about your customers and strategies is one of the most important aspects of any website audit. If you want to make effective decisions for your company, then you need to collect reliable and accurate data.
Many website audit procedures will include an evaluation of your Google Analytics suite, with an aim to make sure that the data available is as high-quality and reliable as possible. You'll need to search for any core issues with your configuration and implementation.
It's also worth using a range of other analytics tools to expand your data insights. Although Google offers a good starting point, a Google data studio alternative can also help you to dive deeper into important metrics, like click through rate, page views, and page clicks. The more data you have, the better your decisions will be.
Your analytics checklist might include:
A verification of your analytics installation.
Ensuring that you aren't using multiple tracking codes on single pages.
Making sure that all of your essential data is being captured correctly.
Website audit checklist part 5: The visual presence
Your website can perform perfectly, have a fantastic SEO profile, and still fail to grab the attention of your customers if it's not visually appealing. People prefer to spend more time on websites that they consider to be attractive, than websites that look old-fashioned or outdated. Upgrading the design of your website can help you to become more competitive, and help to support your brand image by ensuring your identity is accurately and consistently implemented.
Looking at the visual appearance of your website means thinking about how you can combine the trends and preferences of your industry in today's environment, with the visual guidelines, like logos, messaging and colours, that identify your brand.
During a visual audit, you might consider:
The formatting and layout of your website: Are you using hero images? Should you consider making your site more minimalistic, or try a new design entirely?
The colours you're using: Are the different shades you're using working well together? Do they support your brand image?
The fonts, photos, and other visual elements: Are the fonts you're using reflective of your brand personality? Do your images seem authentic, or are they just stock photos?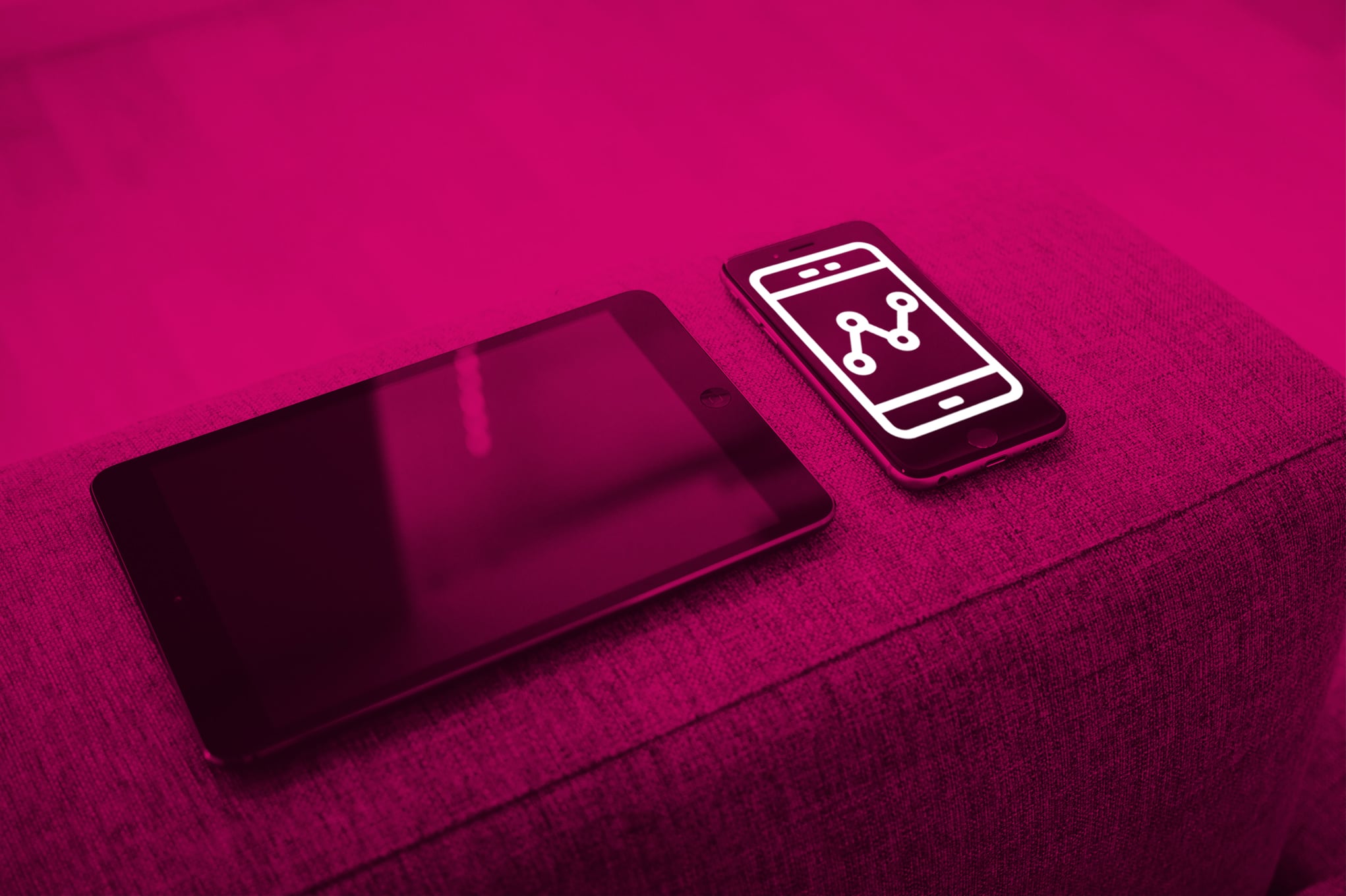 Website audit checklist part 6: The website SEO audit
Finally, a website SEO audit will be one of the biggest factors to consider when evaluating and improving your online presence. It would be impossible for us to cover everything involved with a SEO audit in this article, without turning it into a miniature eBook.
Ultimately, a website SEO audit is crucial for any marketer who wants to make sure their website is being found through organic search. After all, a high portion of your potential customers will track you down through search engines, and it's important to know that your strategies really work.
A Website SEO audit helps you to plan for the future when it comes to making changes to your content marketing, SEO, and keyword solutions. You may find, for instance, that some keywords are more effective than others when it comes to driving traffic to your site. During a SEO audit, you might look at:
Strategy alignment: Which areas of SEO do you need to focus on most?
Keyword research: Are the keywords you're targeting relevant to your brand and campaign?
Optimisation: What kind of content works best for your website?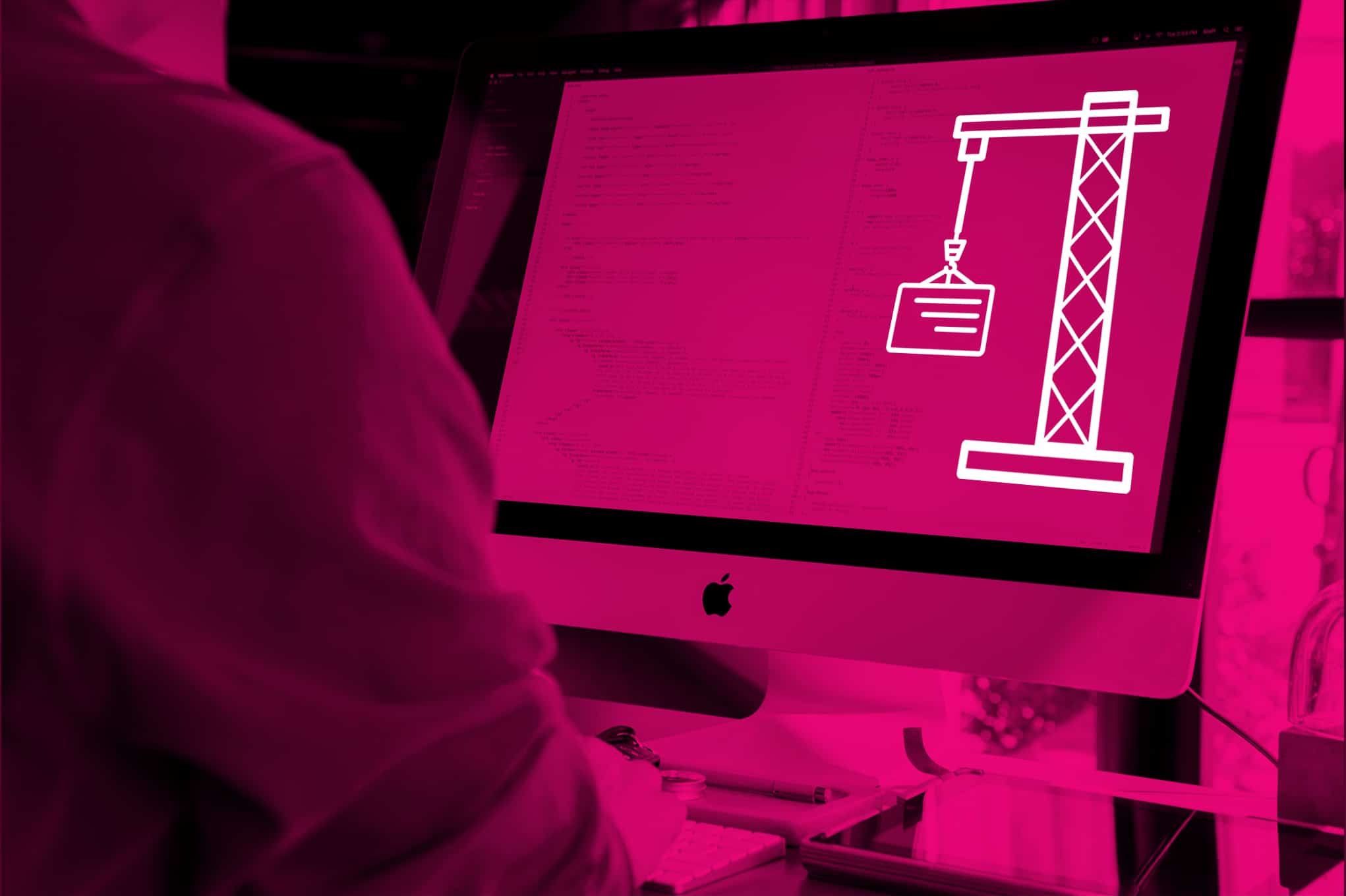 Building online presence: It all starts with your website
A website audit is one of the best things that any brand can do when it comes to making sure that your online presence is having the right impact. With a website audit, you can refresh and update your brand image, review your SEO performance, and make sure that you're getting the most out of each of your strategies for visibility, and lead conversion.
Unfortunately, today, a lot of people say that they're conducting an audit, when they're really just looking at a couple of variables. A true website audit is often more detailed and comprehensive than you might think. If it all sounds like a lot of work, it is, but the results will be worth it. For most businesses, this is what makes hiring a professional auditing team so effective.
If you enjoyed this article, you might enjoy these too:
— How to conduct a competitor analysis
— Using colour schemes in website design
— How to find a great domain name