Responsive WordPress themes: Making the right choice for your business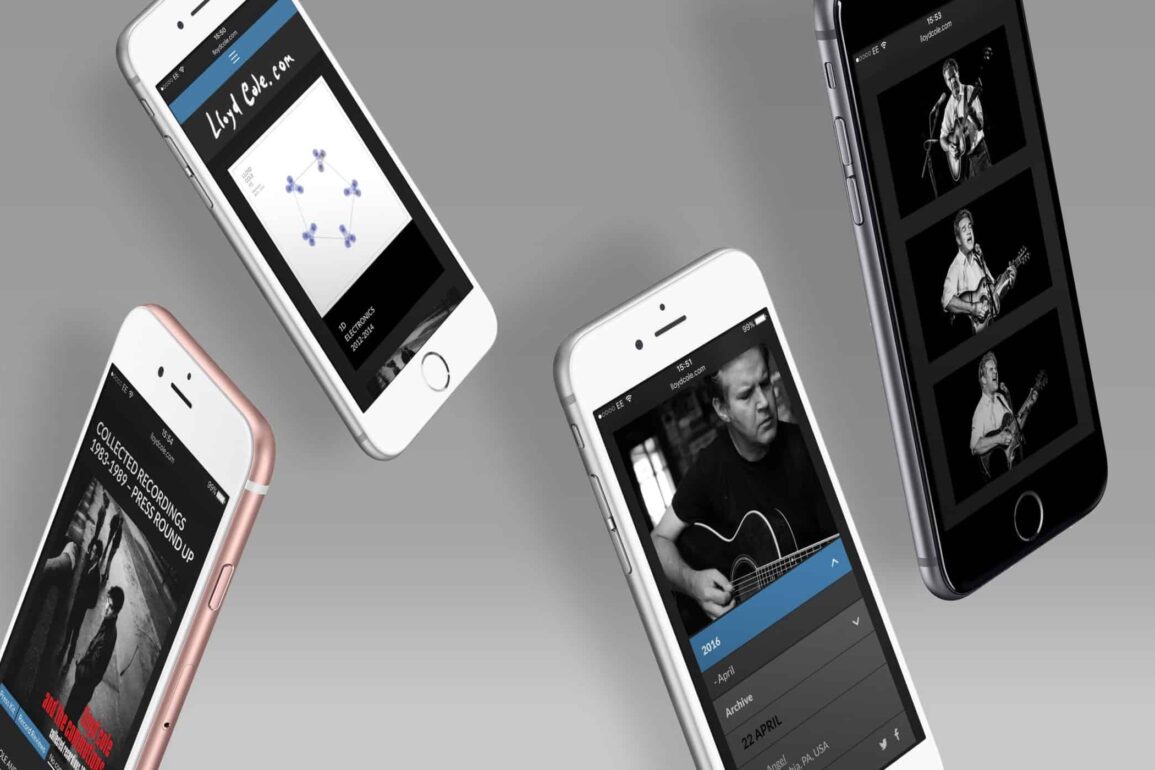 In recent years, the economic environment has shown us that a lot of choice isn't always a good thing. In fact, consumers are frequently suffering from things like decision fatigue, and "analysis paralysis", simply because they're being asked to examine countless different options when making an important choice.
One of the places where it might be easy to pinpoint this problem is in choosing responsive WordPress themes. Selecting a theme seems easy enough at first, as all you think you need to do is head onto Google and search for "best responsive WordPress Theme". Unfortunately, it's not that simple.
With an almost unlimited pool of responsive WordPress themes to choose from, it's easy to feel overwhelmed and resort to simply choosing the first theme you lay your eyes on, regardless of whether it's actually appropriate for your business, or professional needs.
However, this could mean that you commit yourself to a theme that not only lacks the features and solutions you need for an effective online presence, but potentially has the wrong impact on your target audience too.
Fortunately, in a world of staggering choice, learning how to choose a WordPress theme may be as simple as deciding exactly what you need.
The history of WordPress: The world's favourite CM
Before we cover the topic of choosing a WordPress theme that's right for your business, let's start by taking a look at the history of WordPress, and why it's become the most popular content management system in the world.
WordPress is an open-source system for publishing content that was created in 2003 through a merge of ideas between entrepreneurs and developers Matt Mullenweg, and Mike Little. Since then, every update introduced to the system has come with powerful features like static page, mix-and-match plugins, media management, and widgets.
Today, WordPress websites are everywhere, with statistics suggesting that this CMS currently powers more than a quarter of all websites, with a market share of around 59.4% In other words, WordPress is miles ahead of its closest rival, Joomla, which only has a 6.1% market share. So, why is it so popular? Well, WordPress offers a variety of benefits for the people who use it, including:
Plugin stability and autonomy: Much of the power of WordPress can be found in its vast selection of plugins, which don't need other plugins to function and automatically update. With the right plugins, you can design everything from an SEO-friendly blog to an e-Commerce store.
Ease of Use: WordPress is an easy-to-use platform with an intuitive interface. Everything from adding new blog posts to pages, images, and more is a breeze because the technology is so simple. There's no need for any FTP or HTML editing software, and you can create the website you want without in-depth technical know-how.
Search engines love WordPress: Because the coding behind WordPress is so simple and clean, it's easy for search engines to read, and index content. What's more, each image, page and post can have its own description, keywords and titles, optimised for specific key terms.
WordPress websites are completely customisable. The look and feel can be adjusted to provide a completely personalised online experience for your business, and your customers.
Choosing a responsive WordPress theme: Deciding what you need
WordPress is a CMS that can be used to create a host of different websites. That's why there's so many different themes out there – they all cater to a different market.
Ideally, your focus should be on choosing a WordPress theme that complements the purpose and content of your website. For instance, if you were starting a blog about your socio-economic views as a company, then you would need a theme that's ideal for readability.
It's easy to get swept up in the beauty and visual appeal of what you're looking at when you're browsing responsive WordPress themes, but it's important not to choose something simply based on how it looks. You need to go into the selection process with a plan of action in place, determining what the most important aspects of your site are going to be. When choosing a WordPress theme that's right for your business, here are a few questions to get you started:
Are you going to need eCommerce support?
What kind of experience do you want your audience to have?
How are you going to secure your website?
Do you want to go free, or premium?
How fast should your website be?
A lot of premium WordPress themes come with built-in support and templates for popular eCommerce solutions like WooCommerce, but you might want to use very specific plugins to create niche websites for your company. Along the way, it's important to make sure that you're investing your money in the right places.
Though choosing a WordPress theme might seem simple on the surface, it's important to remember that most themes aren't one-size-fits-all. Knowing exactly what your site needs will be one of the biggest factors in ensuring you choose the right theme.
Once you know what you're looking for, it's time to get down to details with the various features of WordPress themes.
How to chose a WordPress theme: Premium vs. free themes
Not so long ago, the price of a theme could be relied upon to indicate its quality. Free themes are still well-known for being poorly coded, and badly secured. However, as we move forward into the future of the digital age, it's worth noting that there are some free themes out there that are worth considering. You simply need to have the time and focus to find the themes that work.
If you want to avoid the risk, then you can opt for a premium theme, or a custom theme. The benefits of these options include:
Better support/ updates: Perhaps the best reason to choose premium or custom themes is that you can have them updated more often. Since WordPress is constantly updating, having a theme that can patch over emerging security issues is crucial.
Unique design: Premium themes are less common than their free kin, meaning that you can create a more unique image for your brand. On the other hand, custom themes are entirely new, which means you can ensure no-one else has the same look.
Ongoing help: Premium and custom themes generally come with developers that are willing to offer a greater level of support as you navigate through your first online experience. On the other hand, free themes usually come with nothing more than a public forum.
Of course, purchasing a premium or custom theme on WordPress means that you need to be willing to invest in your online presence. You may also find that you have to devote a lot of time to learning your custom administration panel, rather than using something that you might have gotten used to on previous blogs. However, when it comes to making the right, professional, impression, most experts swear by premium and custom designs.
Designing a responsive WordPress theme
Responsive themes are no longer an option for website developers, they're a necessity. For those new to the digital environment, responsive themes adjust their layout throughout different devices and screen sizes. This is crucial when you consider the fact that mobile drives around 56% of all site traffic.
Being responsive not only makes you more appealing to a wider audience, it also ensures that you have a better impact on Google too, as the search engines display mobile-friendly sites first. Most WordPress themes today are responsive by default, but there are still people out there selling fixed layouts that aren't mobile-ready. When choosing a WordPress theme that's right for your business, make sure you don't waste money on a fixed theme.
One of the simplest ways to determine whether a theme is responsive, is to resize your browser screen. As you scroll through different sizes, you should notice that the WordPress theme naturally adjusts itself to the width of the screen. For more thorough testing, you can also go to the Google "Mobile Friendly Test" page.
Choosing a WordPress theme: Features vs. performance
Choosing a WordPress theme that's perfect for your business can be a little bit of a balancing act. You need to figure out how to walk the line between a beautiful, functional, and appealing website, and one that can load quickly enough to keep your audiences' attention.
Loading time can effectively kill your conversions if it's left to stagnate, and many companies new to the world of WordPress get so caught up adding features, images, and plugins to the mix, that they forget about how much they could be weighing down their website.
Fast page-loading, however, not only improves general user-experience, but also boosts search engine rankings, online revenue, and conversion rates too. It shouldn't be too much of a surprise that most experts recommend avoiding sluggish, feature-heavy themes. However, before you can do that, you'll need to know what causes a theme to become slower. Usually, it comes down to three factors:
Poor coding: From inline CSS injection to wildly scaled images, poor coding has a dangerous impact on the performance of website pages. Poor code usually means that a theme hasn't been updated in a while, so consider checking a theme's update history before you use it.
Overuse of large files: All themes may need to use large files from time-to-time, but you should try to stay away from anything that uses huge background videos, and full-width images if these slow down your load times.
Too many features: Finally, be wary of any theme that boasts dozens of pre-installed plugins and sliders. While it might seem like a good idea from the surface, no website that's making constant HTTP requests is likely to run smoothly.
To determine how bloated a theme is, try going to the Kingdom Website Speed test, and enter the URL of the theme demo.
User experience and design in WordPress themes
Most business stick to the same WordPress theme for a long time. The reason is that you want your users to become used to your website, and feel comfortable navigating it. However, this means that you need to be sure that you choose a theme that's aesthetically pleasing and long-lasting, so that you can consider to work with it for a long time without the need for any major changes.
There are some elements in design that can be used by any designer to create an effective WordPress theme, including:
Beautiful images.
Clean and easy-to-navigate layout.
Clear typography.
Good colour combinations.
Make sure that the theme you choose creates a beautiful level of consistency that appeals to your users. You need something that not only looks great, but also helps you to accomplish your goals as a business too. Remember, don't just look at the homepage, go a little deeper into the theme demo and explore the various sections.
Choosing a responsive WordPress theme: SEO friendliness
Choosing a WordPress theme that's right for your business means thinking carefully about the future goals you want to accomplish. Your WordPress theme can play a crucial role in the SEO friendliness of your online presence, and it's worth remembering that a great looking theme can still come with poorly coded HTML that impacts your appearance online.
Selecting a responsive WordPress theme that is SEO-friendly is extremely valuable, particularly since you'll probably start considering SEO work on your website at a later stage. Even if you don't have a lot of time for SEO, the right theme can do a lot of the work for you.
Unfortunately, it's difficult to know for sure whether a theme is SEO friendly before you start working on your website. However, there are some things that you can look for when you're searching through a live demo, or analysing screenshots:
Can you set descriptions and titles for every page separately?
Does the theme provide Headings?
Are tags and categories visible?
Is the layout simple and clean?
Does the WordPress theme support SEO plugins like Yoast?
Choosing a WordPress theme with the right security
Finally, a large percentage of WordPress beginners forget to pay attention to good coding and security when they're figuring out how to choose a WordPress theme. In their panic to earn customers, theme developers can sometimes integrate fast, but unsafe solutions that compromise your website.
The biggest problem here is that you might not have the skills required to study code on your WordPress theme, so you need to figure out whether the code behind your theme is high-quality, without spending days educating yourself.
The first way to do this is to make sure that you purchase your theme from a reputable and trusted source. Look at the customer testimonials and reviews that are available to you, and find out who else is using themes by a particular developer. The more you learn about the nature of a designer, the more likely you are to figure out whether a theme is secure, or not.
You should be able to find star-ratings and customer comments somewhere around the WordPress theme you're considering downloading. If you can't find any reviews, then you should probably take this as a warning sign.
Another option, is to strive for simplicity. The simpler your WordPress theme is, the less likely it is to be rich in features that could act as holes for malicious software. Many WordPress themes come with lots of complex layouts and colours, and the truth is that you probably don't need all those things.
Look for a design that helps you to support your goal. Yes, it should look good, but it shouldn't compromise usability and simplicity too. Your WordPress theme should, first and foremost, help users find the information that they need to achieve their goals.
How to choose a responsive WordPress theme
While ticking off all the boxes we've outlined above might seem like a lot of hard work, the truth is that they all come down to one major factor in choosing a WordPress theme that's right for your business: quality comes first.
Often, the best thing you can do to begin your search for the right theme, is learn as much as you can, not only about the designer and the features that they can offer you, but also about:
What your competitors are using.
What your business needs specifically.
What your customers would prefer.
Remember, no theme is perfect, and you may need to make some compromises, but with the guides outlined in this article, you should be better-informed to choose a theme that's better suited to your specific needs.
If you enjoyed this article, you might enjoy these ones too:
– Website colour schemes: Using colour in website design
– The definitive guide to WordPress website design