The Amazon brand positioning strategy is a testament to the power of effective branding in an evolving world. Compelling and contemporary branding, combined with the comprehensive Amazon marketing strategy, has turned this company into one of the biggest names worldwide.
While it might have started life as a simple online bookstore, Amazon is now the business credited with transforming the face of the ecommerce industry forever. In the US, the Amazon app is one of the most popular shopping apps, earning 98.07 million users per month.
Worldwide, countless consumers trust Amazon to provide access to affordable, versatile products from virtually every niche. While various factors have contributed to Amazon becoming one of the biggest brand names in the world, its positioning strategy plays a significant role.
By focusing heavily on customer experience, intuitive customer service, and affordability, Amazon has captured the attention of a huge target market.
Today, we're going to take a closer look at the Amazon brand strategy, its positioning, approach to marketing, and its phenomenal growth over the years.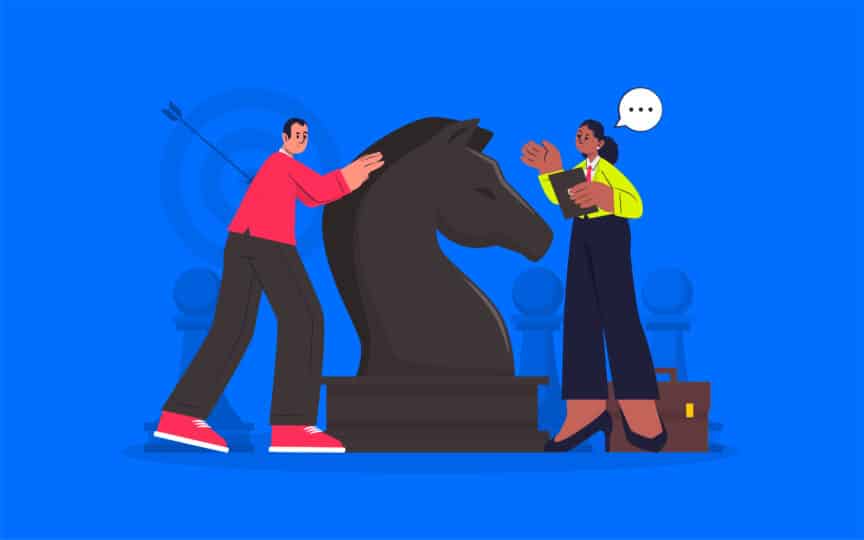 Introducing the Amazon brand strategy
Amazon's brand strategy revolves around a unique archetype. The company sees itself as a pioneer, innovator, and champion for its customers. Ever since Jeff Bezos introduced the world to the Amazon name, the company has been looking for new ways to transform the ecommerce market.
It constantly tests unknown waters, experimenting with different industries and environments, from the technology landscape to grocery deliveries. Unlike most companies, Amazon doesn't have one specific product line. Instead, it positions itself as a universal purveyor of great products.
According to Bezos, the company knows all of its experiments won't necessarily pay off, but it believes that the effort of innovation is worth it, to unlock new opportunities for sellers.
This allows Amazon to present itself as one of the most customer-centric businesses in the world. By constantly experimenting with a wide range of products and niches, Amazon ensures it can serve as many people as possible. The company has even branched out into sub brands over the years.
Alongside the famous Amazon marketplace, Amazon is also responsible for streaming channels, like Amazon Prime video, B2B services from Amazon Web Services, and tech innovations like the Amazon Echo smart speaker.
Primarily, Amazon's branding revolves around showcasing three primary benefits to customers: a wide selection of products, low prices, and convenience.
Notably, the online retailer also has quite a strong employer brand, and has attempted to position itself as earth's best employer. Though it has faced some controversy in this area in recent years.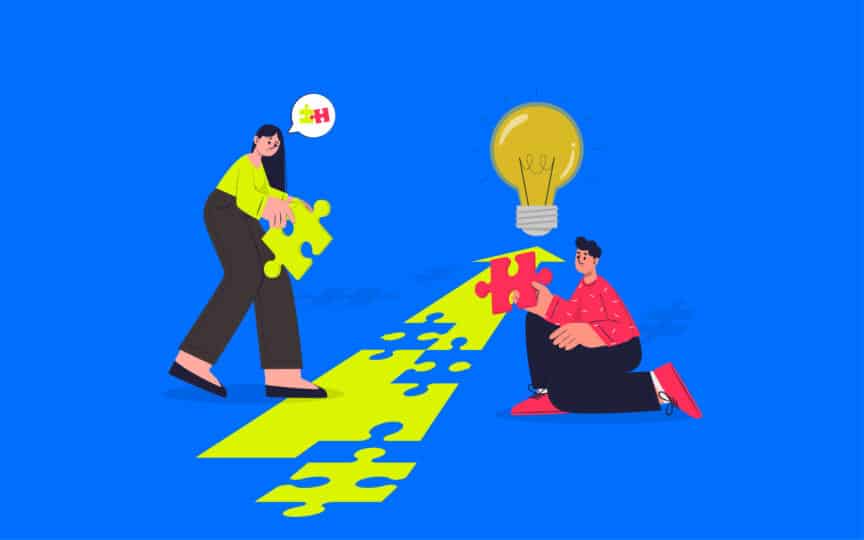 Amazon's branding: Key components of the Amazon brand
At its heart, the Amazon brand positioning strategy relies heavily on experience. Not only does Amazon's branding attempt to convey its commitment to being the most customer-centric company in the world, but it also focuses on great experiences for retailers and employers too.
Amazon cares deeply about its people, referred to often as "Amazonians". Though some of Amazon's employment tactics have received criticism, it does offer a lot of benefits to many staff members, including health insurance, up to 20 weeks of parental leave, and tuition reimbursement.
Like many of the world's leading brands, Amazon showcases its branding through a number of key components, including its brand image, and tone of voice.
The Amazon personality
For the most part, Amazon's tone of voice is sophisticated and professional. Its websites feature straightforward language, designed to connect with a wide audience, without unnecessary jargon. However, the company also adjusts its tone for different segments.
On the Amazon Web Services site, for instance, more technical language is common, intended to connect with highly educated business leaders. On social media, the company takes a more playful approach to messaging, using memes, emojis, and light-hearted humor:
The Amazon brand image
Similar to the Amazon tone of voice, Amazon's image is modern and sleek. The company's logo has evolved a few times over the years, along with its chosen color palette. However, the brand generally takes a simplistic approach to imagery.
The various sub-brands in the Amazon portfolio share similar logos, using the same smiling arrow to convey the company's commitment to joy and customer satisfaction. Amazon also consistently uses high-quality visuals across all of its platforms, as well as in its packaging.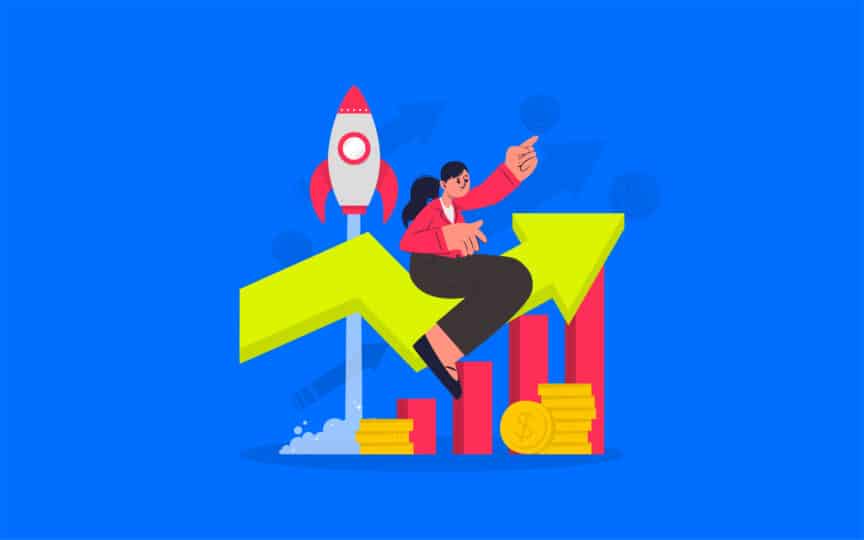 Amazon positioning: The brand positioning of Amazon
Now that we've covered some of the basic elements of the brand, let's dive into Amazon brand positioning. Notably, the Amazon positioning strategy has evolved somewhat over the years. Initially, when the company launched in 1995, it was focused on a specific niche: books.
The company wanted to challenge the likes of Barnes and Noble and other offline retailers for market share. Although Bezos' vision of an "everything store" started relatively early, he felt branching out too quickly was too impractical in the beginning.
Starting with the literary landscape allowed Amazon to rapidly tap into a $10 billion industry in its first year. Books were also a relatively risk-free choice for the company, as most consumers expected them to be the same from any retailer, so the fear of buying online was reduced.
As Amazon's revenue grew, the company's confidence evolved, alongside Amazon's brand positioning strategy. The company started to focus on showcasing its position as an innovator and explorer, branching into new territories and niches.
The company invited other retailers to sell on its platform, began partnering with brands like WholeFoods, and set up entire divisions dedicated to market research, technology and more.
By 2022, Amazon had become the fifth most-visited multi-platform internet property in the US, falling just behind leaders like Google and Microsoft.
It also expanded its geographical market, reaching new territories and customers through partnerships throughout the world. 
As Amazon's positioning strategy pushed it away from a niche marketplace, the company began looking at new ways to differentiate itself from its competitors. These methods revolved around the three benefits mentioned above: convenience, comprehensive products, and pricing.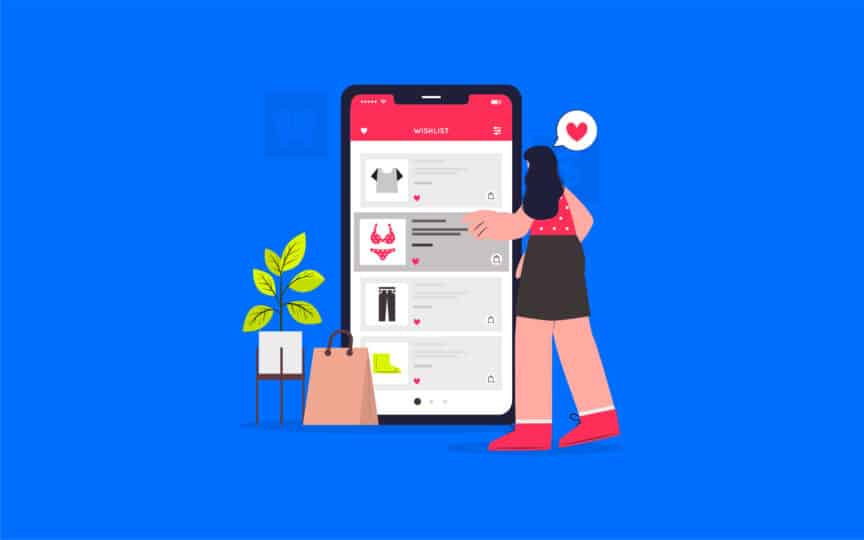 The Amazon brand positioning statement
Amazon's brand positioning statement is:
"For consumers who want to purchase a wide range of products online with quick delivery, Amazon provides a one-stop online shopping site. Amazon sets itself apart from other online retailers with its customer obsession, passion for innovation and commitment to operational excellence."
This statement draws attention to the company's values of convenience, and customer obsession. It's also broad enough to connect with Amazon's target audience, which spans across multiple demographics, geographical environments, and psychographic components.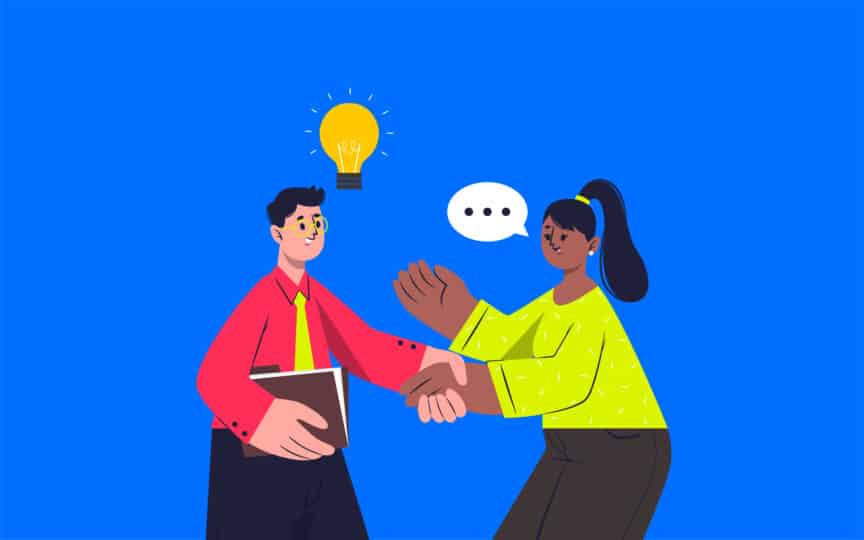 The Amazon brand promise, mission, and values
As one of the world's most customer-centric companies, Amazon has retained a clear brand promise, mission, and set of values over the years.
Even when the company first launched as an online book seller, Bezos and his team already had an ambitious brand mission. They wanted to offer earth's biggest selection of products, and become earth's most "customer-centric company".
This mission has remained with the company for decades, even as the range of potential customers shopping with the business has evolved. In 2021, Jeff Bezos even drew attention to its value proposition of customer obsession in Amazon's annual report.
The Amazon brand promise builds on this mission. The company promises to provide existing and new customers with a convenient and streamlined shopping experience, regardless of what they need. It commits to fast and free delivery, easy-to-use functionality, and timely customer service.
Amazon also promises to consistently innovate, looking for new ways to address the changing needs of each market segment as the world continues to evolve. This creative approach has given Amazon a huge competitive advantage in a variety of industries.
In terms of Amazon brand values, the company outlines four key principles for its success:
Customer obsession rather than competitor focus.
Commitment to operational excellence.
Passion for invention.
Long-term thinking.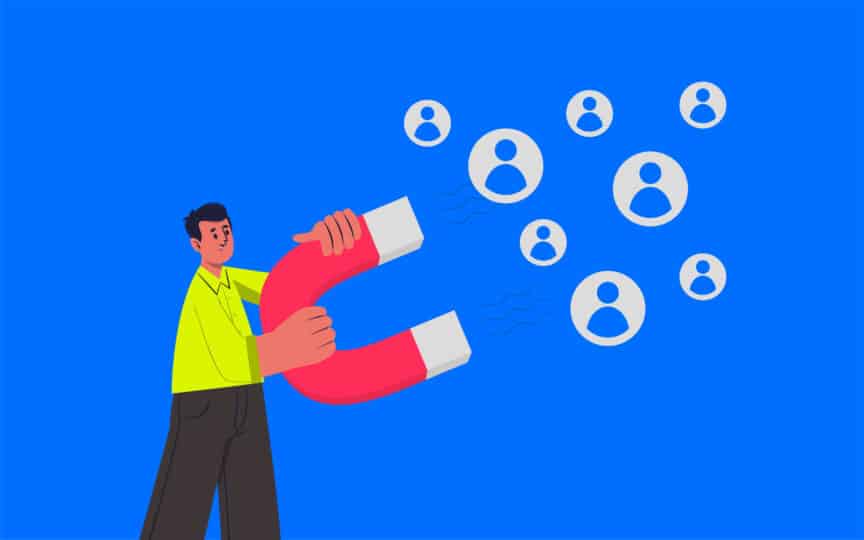 The Amazon target market: Amazon's target audience
As Amazon has evolved from being more than just an ecommerce giant in recent years, its target market has evolved.
Amazon's customers and potential buyers now cover a wide range of different segments, from millions of everyday consumers to sellers, content creators, enterprises, and developers. According to Amazon, the company recognizes each of these groups has its own specific needs.
As a result, Amazon constantly works with its customers to meet those diverse needs, by innovating new ways of making life easier, faster, and more cost-effective.
On a broad scale, the Amazon target market is vast and global. Most Amazon consumers have an average age of 37, although consumers come from all age groups. Additionally, potential buyers are split equally between male and female genders.
Amazon's target market also varies slightly for each of its brands and sub-brands. The marketplace and Amazon Prime primarily targets middle and upper-class consumers who prefer to shop online for fast delivery, convenience, and low prices.
Amazon Web Services targets professionals, developers, and business leaders investing in next-level technology innovation and growth. Amazon also targets sellers for its platform, with more than a third of sellers over the age of 45.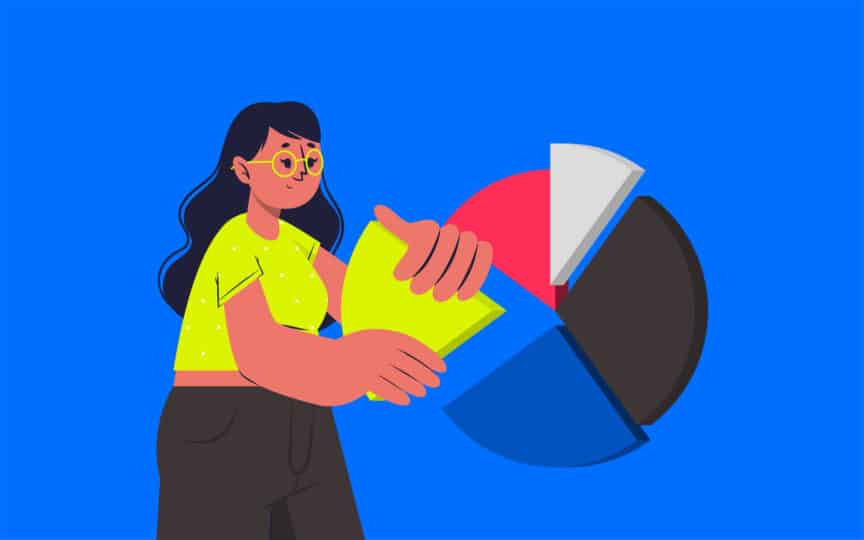 Amazon market segmentation
For a clearer insight into the Amazon target audience, we need to dive a little deeper into the various segments defined by the company. Once again, the Amazon customer segments can vary somewhat depending on the Amazon service in question.
For the purpose of this insight into effective brand positioning, we're taking a closer look at the market segmentation for the primary Amazon website and marketplace.
As an ultra-versatile online marketplace, the Amazon business attracts a huge range of potential buyers, across different age ranges and geographies.
Amazon demographic segmentation
Primarily, Amazon targets adults aged all the way from 18 to 60, with around 45% of buyers belonging to the 35-49 age group. From a family perspective, Amazon customers can be single, married, married with children, or retired.
However, there's a strong trend in interest among middle-aged families across all of the social-economic landscape. Most Amazon customers have an average annual income of around $85,000, although the company appeals to budget-conscious consumers too.
The Amazon Prime market segment is a strong growth engine for the company, leveraging customer loyalty and the demand for convenience from the Amazon store. In 2022, there were more than 76.6 million households in the US with an Amazon Prime subscription. 
Amazon geographic segmentation
As mentioned above, Amazon is now a global brand, with sales avenues all over the world. The company's business model has allowed it to branch into various locations. In fact, Amazon is considered an online retail giant in many parts of the world.
Amazon operates in more than 100 countries worldwide, but its biggest geographical market is still the United States. Around 60% of Amazon web traffic comes from the US, and in 2021, three quarters of the company's net global sales came from US buyers.
In 2020, around 38% of all of the online sales in the US were attributed to Amazon, while the company was responsible for 9.8% of online sales in Europe.
Amazon behavioral segmentation
Amazon aims to connect with customers looking for the best ways to shop online, find cheap prices for products, and take part in the latest trends. Amazon buyers include opportunistic shoppers, searching for a great deal, as well as loyal customers.
Around 37% of non-Prime, casual shoppers on Amazon purchase products multiple times per year. Alternatively, 48% of Prime customers buy at least once per week, and 74% say they purchase products every few weeks from the e-commerce giant.
According to a survey conducted by Amazon, 66% of the brand's customers in the US said the main reason hey shopped with Amazon was the variety of products available. Another 56% said they liked the fact that free shipping was offered with Prime membership.
Amazon also appeals to customers in search of a personalized shopping experience. The company uses first-party data to showcase similar products to items customers have purchased before. It also tailors its search results to offer users a great experience.
According to Amazon, around 35% of its sales come from the recommendation engine on the platform.
Amazon psychographic segmentation
A big part of Amazon's success comes from its ability to appeal to a huge range of different customers with various needs. The Amazon target audience comes from all different walks of life. Buyers include family members, single people, and low and high-income consumers.
Amazon has strengthened its reach to consumers over the years with a focus on accessibility, convenience, and competitive pricing. Customers know they can generally access lower prices on Amazon than they would elsewhere.
Because Amazon also partners with real people and sellers from around the world, it also connects with customers who want to support smaller businesses.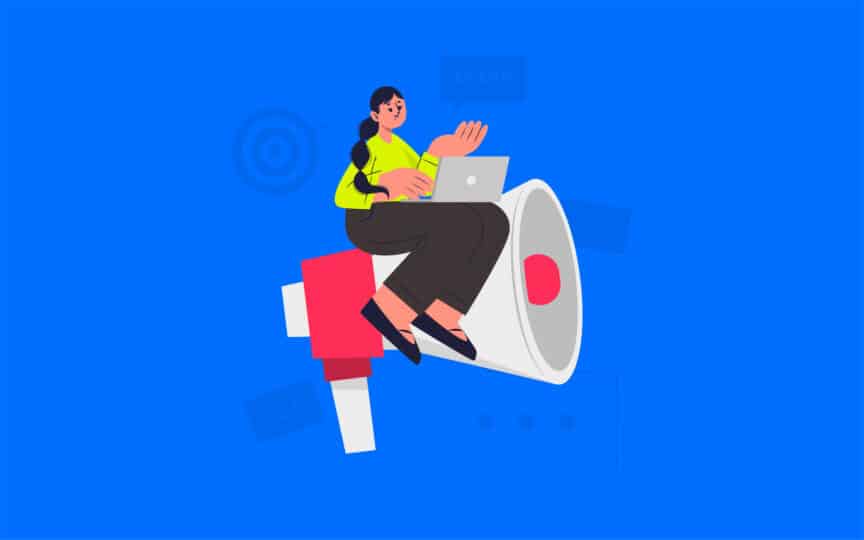 How does Amazon advertise? The Amazon marketing strategy
Amazon has achieved incredible brand awareness over the years. It's ranked as one of the world's most valuable brands, earning billions in revenues every year. However, the company still invests in advertising, to ensure it can continue to reach its audience.
From Super Bowl ad spots featuring world-famous celebrities, to social media advertising campaigns, Amazon takes a versatile approach to promotion. 
Before we take a closer look at the Amazon advertising methods, let's quickly cover Amazon's marketing mix.
Amazon marketing strategies: The marketing mix
The simple answer to "does Amazon advertise" is yes. Like most leading companies, Amazon has a comprehensive marketing strategy, focused on consistent global expansion.
Let's dive into the core components of the marketing mix:
Product
As mentioned above, Amazon started life as a bookseller, but quickly expanded into multiple different landscapes, from technology to groceries and furniture. Today, Amazon has one of the widest selections of products online.
Price
One of Amazon's core value propositions is its approach to pricing. The company analyzes trends and popular products to ensure customers can access items for a discounted price. Amazon often runs sales and promotional events to increase savings, such as "Prime Day".
The company also recommends items frequently bought together to buyers, in an effort to increase sales. Amazon also offers a range of bundling strategies to increase sales, and uses its Prime service to deliver additional benefits, like free shipping.
Place
Amazon started life in Seattle, Washington, in the United States. It's now one of the biggest global brands in the world. The brand has warehouses throughout the United States, as well as in Canada, Germany, the UK, and various other locations.
Promotion
Amazon's promotional strategy involves a variety of traditional and digital marketing efforts. The organization uses sales promotions, pay-per-click campaigns, social media, and even print ads. Amazon also created an affiliate program, to help promote products on external sites.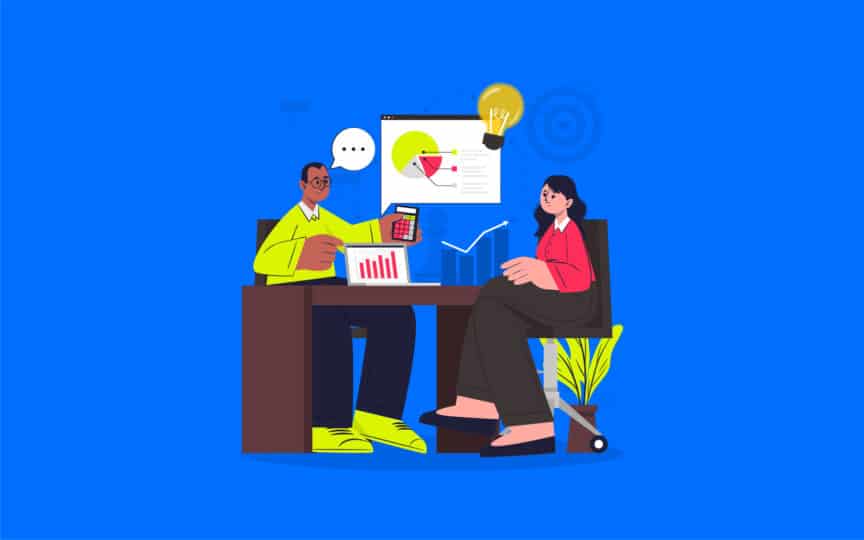 What is Amazon's marketing strategy? Marketing methods
Now we've established that Amazon clearly has a strong strategy for advertising and promotion, let's dive a little deeper into the main methods that the company uses to advertise.
As mentioned above, Amazon marketing strategies cover a variety of different platforms and media locations, from online and offline marketing to social media. In recent years, the company has focused more aggressively on online advertising campaigns.
Some of the key components of Amazon marketing campaigns include:
Search engine and PPC advertising
Just like many companies, Amazon invests heavily in search engine optimization, and even has its own search algorithms to determine how products are showcased on the platform. The brand uses careful research to rank keywords related to online sales.
Additionally, the company also invests in "pay per click" advertising. Many Amazon products are listed on platforms like Google Shopping. Plus, affiliate partnerships ensure Amazon can showcase items across a range of different websites and social platforms.
Offline advertising
While Amazon rarely invests in billboards and other traditional marketing strategies in the modern world, it still has a strong offline presence. The company produces ads for television, particularly around major events like the Super Bowl.
The company has also used various experiential marketing strategies, such as launching pop-up stores for offline consumers. It even helps its sellers create their own experiential campaigns.
User generated content
Amazon relies heavily on user-generated content for its marketing strategies. First and foremost, it allows consumers to post reviews. Since 93% of shoppers look at reviews before making a purchase, this helps the company to contribute to a strong user experience.
Sellers on Amazon are also encouraged to invest in user-generated content, allowing customers to post photos and comments on their product pages. Plus, each seller has their own profile and "storefront", where they can provide customers with information.
Email marketing
Amazon is a strong believer in the value of email marketing. The company creates comprehensive email campaigns, designed to recommend products to customers based on their previous search history and purchasing journeys.
Amazon sends personalized emails to each of its customers with specific information on payment confirmations, shipments, and deliveries too.
Social media marketing
As mentioned above, Amazon has a strong presence on various social media channels. The company adjusts its tone of voice and messaging for each platform, to appeal to a specific target audience.
Amazon marketing campaigns on social media can include topical promotions related to specific days and events, highlights of customer stories, and updates on Amazon products. The company also has dedicated channels on platforms like Instagram for things like Amazon Handmade.
Learning from Amazon brand positioning
Looking at Amazon brand positioning, and the comprehensive Amazon marketing strategy, it's easy to see how this global retailer has earned such phenomenal success. The company positions itself as an innovator, and a customer-obsessed brand.
It builds on this image with consistent research into customers, commitment to research and development, and a strong focus on user-generated content.
Amazon's approach to covering all of the potential needs of its various target audiences, with multiple products and sales avenues has helped it to achieve phenomenal success.
With such a strong approach to branding, it's no surprise that Amazon has become one of the biggest and most successful companies in the world.
Fabrik: A branding agency for our times.