A B2B marketing strategy is the plan that companies use when they need to sell to other companies. Unlike selling to your average customer, B2B marketing can be much more complex, because you're dealing with a far more challenging group of potential clients. These are the people who already know the tricks of the trade that you use to get customers. In other words, your average mind-tricks aren't going to work on them.
Instead, you need something a lot subtler. You need a strategy that convinces your customers of your value every day, and builds your authority online. Simply put, you need to know how to start a blog for B2B marketing.
A highly-trafficked business blog is one of the best things your company can have in its arsenal. As a marketing channel, a blog is something that's completely under your control. Unlike PPC advertising that's subject to price swings, and SEO that's subject to algorithm changes, an interesting, and engaging blog, really makes things work.
When you have a B2B marketing blog, you have your own online publication, where you can show off your advertising, obtain leads, build up email lists, and more. You can even announce brand-new services and features. It's about creating content marketing solutions that distribute interesting, useful information to your audience.
If you show your customers your value through interesting content, then you'll develop loyal customers, more willing to hand over their trust, and their cash. So how can you implement blogging into your B2B marketing strategy, with, or without a B2B marketing agency, and why is so effective?
What is a B2B marketing strategy and why does blogging help?
Let's begin by addressing the meaning behind a B2B marketing strategy.
In simple terms, a B2B marketing solution is one of the fundamental ingredients required for success in today's global marketplace. After all, if you want to get somewhere successfully, you need a plan, a roadmap, to take you from point A, to point B.
Unlike your standard Google maps solution, B2B marketing strategies aren't a one-size-fits-all solution. Marketing tactics and plans that are effective for one company, don't necessarily pack the same punch for the next.
Just like anything else for your brand, your B2B marketing strategy needs to be tailored to the unique goals of your organisation, as well as the needs of the companies that make up your customer base. With that in mind, here are a few of the elements you'll need to keep in mind for your B2B marketing method:
1. Brand messaging
Blogging is about conveying your personality, and message to the world around you. Unfortunately, you can't convey your message effectively to others until you understand it fully yourself. That means for many B2B businesses, the first step in your marketing strategy is to clarify your key messages based on your manifesto, the needs of your customers, and your brand priorities.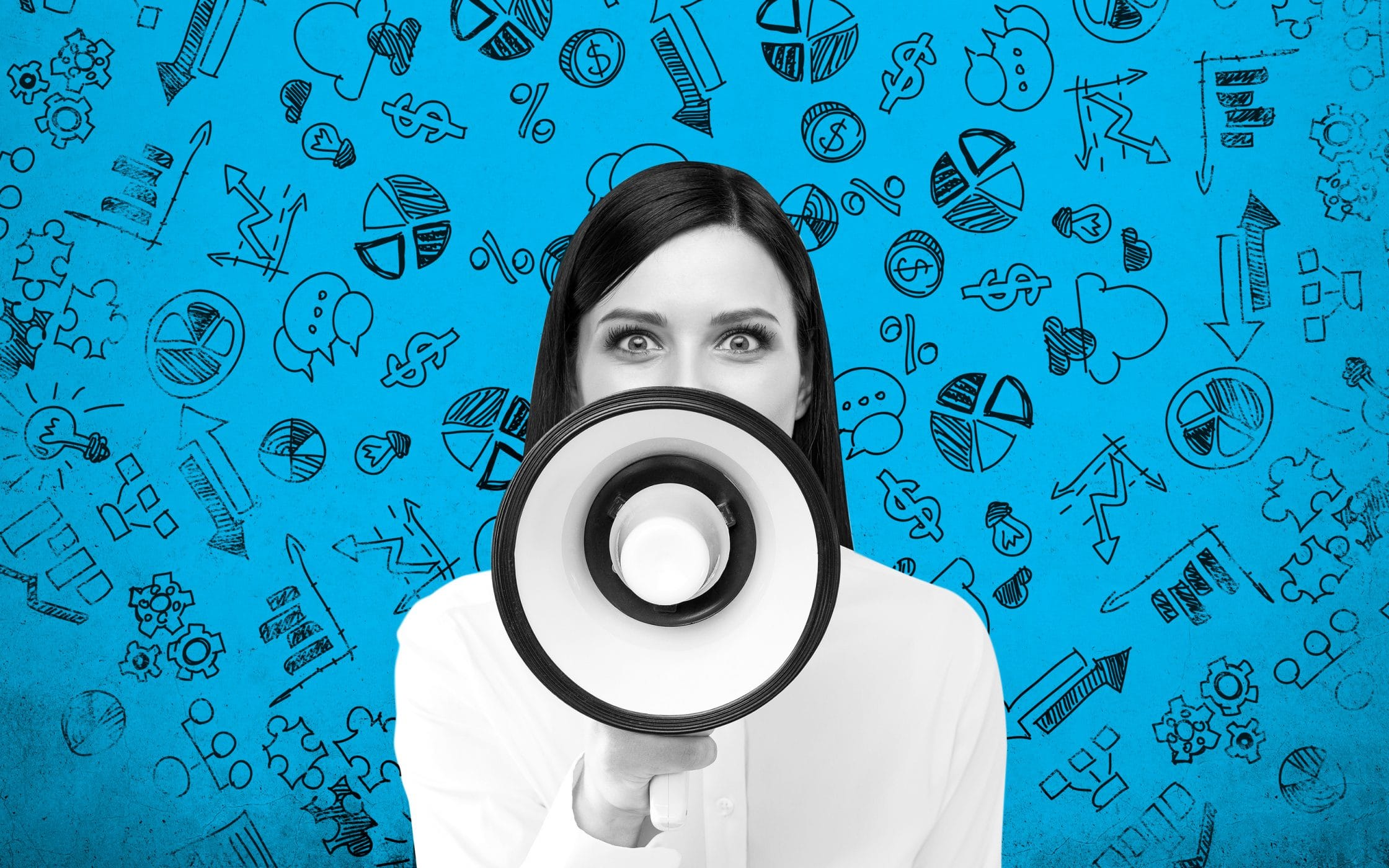 2. Competitive analysis
Simply copy/pasting your competitor's solutions into your B2B marketing strategy isn't going to cut it. However, it is important to conduct competitive analysis to understand which marketing strategies are connecting with people in your industry. By learning some of the most effective initiatives in your area of the market, you can dramatically improve the impact of your B2B marketing strategy.
3. Digital strategy
Many B2B companies leverage a range of digital tactics, including company websites, PPC campaigns, and more. To achieve a digital advantage, B2B firms need to move from a siloed approach, to a strategic, interconnected approach. In other words, all of your digital strategies should link together, from your B2B marketing blog, to your paid ad campaigns.
4. Measurement and analysis
Finally, constant improvement is crucial for any B2B marketing strategy. Analytics and measurement provide visibility into your marketing performance and highlight any crucial gaps in your program, so you can make positive changes for your company, and meet the demands of your marketplace.
So, where does B2B marketing blogging come in?
You're probably wondering what blogging has to do with all this B2B marketing strategy talk. Essentially, blogging is one of the easiest, and most effective ways to capture the attention of your audience. Companies that create 15 blog posts a month average 1,200 new leads per month. Additionally, B2B marketing blogs increase visitors by 55%.
Research shows that blogging increases inbound links by 97%, which boost your SEO, and give you huge ranking factors online. On top of that, a blog is the perfect vehicle for you to show your business clients that you have something special to offer.
With a B2B marketing blog, you can:
Become a thought leader: Show your customers that you're involved with your industry. Share your expertise, and position yourself as a trusted resource. Blogs provide a perfect platform for an interactive relationship with customers, where you can show your expertise, answer questions, and develop connections. Sometimes, B2B bloggers even receive requests for interviews from PR experts.
Learn more about your audience: Analytics into your B2B marketing blog can help you discover what your audience is most interested in. You can track crucial metrics on posts, including site visits, time on page, shares, and click-throughs. Use your Google Analytics and other tools to gain as much important data as you can.
Boost conversion rates: Let's face it, turning leads into customers is something that every business wants to do. Blogs help you to provide customers with answers to questions that could be stopping them from moving along the purchasing funnel. With a blog, you can alleviate fears, show your expertise, and convince your reader that you're worth their money.
Develop your skills: Staying ahead of the competition is crucial to keeping your customers loyal. B2B marketing blogging is great for forcing you to stay ahead of the curve in your industry by keeping you aware of the latest news and trends.
Blogs are a great investment for any business. As a cost-effective marketing strategy, they help you to create a long-lasting presence online that appeals to your audience.
The benefits of a blog for your B2B marketing strategy
As we started to cover above, a B2B marketing strategy that includes a blog, or the use of B2B marketing agency can help you to gain domain authority and a space in the world of thought leadership. Blog posts help you to reach out to your potential customers with real quality and value.
Think carefully about the ways that people find your website. They can type your business name into their browser – but that means they need to already know your company. Alternatively, you could pay for traffic with a bunch of ads, but then when your budget dries up, your traffic will stop coming too.
So, what's the answer? Simply put, long-term success online comes down to a B2B marketing strategy that uses blogging, in-depth article writing, social media, and search engines. Every time you post a blog, you create another page to index on your website. That means another opportunity to show up on a Google search, and drive traffic to your content.
Blogging also boosts your social media engagement. After all, whenever you write a B2B marketing post, you create content that can be shared on a host of platforms, including Pinterest, Twitter, Facebook, and LinkedIn. Plus, you have an easier time coming up with content, because you can simply share your new posts – strengthening your reach across a host of channels.
Great, right?
In other words, the biggest benefit of blogging as part of your B2B marketing strategy, is the fact that it can deliver more traffic to your website. But wait – the benefits don't stop there. Here are a few other advantages that come from your B2B marketing agency, and your B2B marketing blog: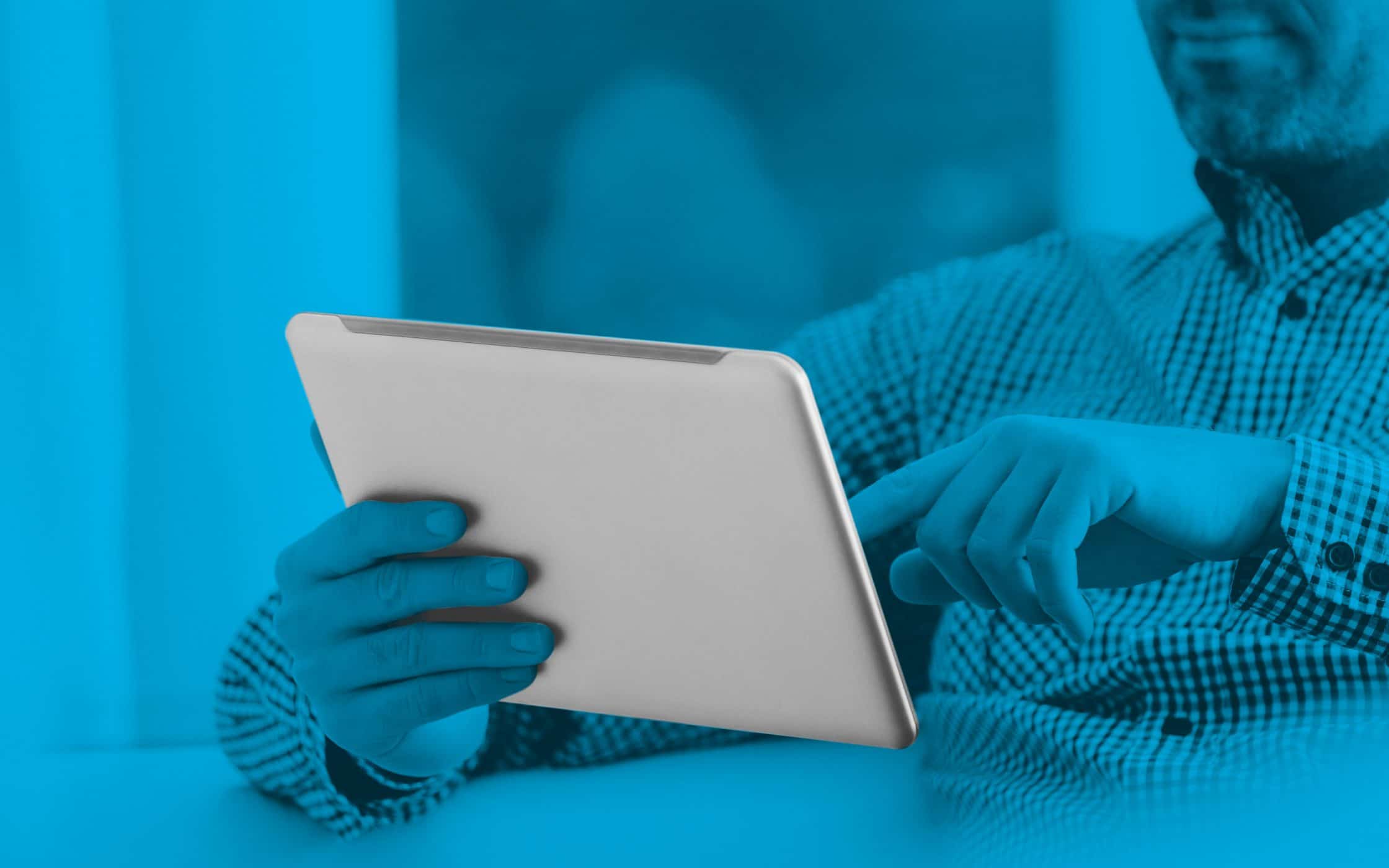 1. Convert traffic into leads
Traffic is great – but it's not enough by itself. If you want to be successful, then you need to transform traffic into leads. Every post you write online is a chance to create new leads with crucial call-to-action initiatives. At the end of a blog post, you might encourage someone to download something for free, or check out your products online. In fact, you might link to your products throughout your post!
There are dozens of ways that your blogs can help you to create new leads for your company, and those leads are the people most likely to give you profits.
2. Establish authority
The best B2B marketing blogs work to answer the common questions their customers have. If you develop content that alleviates fears for your customer, and helps them make a confident decision, then this will establish you as a market authority.
An educational blog post can clear issues up for a customer who's confused, or help you to appear more trustworthy in your industry. So, how does establishing this authority work for boosting your bottom line?
If customers ask questions of your sales team, and they don't know the answer, they can pull information from blog posts to make themselves appear more professional. This creates a better user experience, that can lead to more sales.
Prospects who read your blog will be educated on your position in the market, and exactly what you have to offer. That means that they're more likely to trust whatever you're selling, because they believe it's coming from an expert.
If customers can find answers to their questions in your blog posts, they're less likely to allow small concerns to stop them from making a purchase. This means that you can remove clogs in your sales funnel.
3. Drive long-term results
Finally, unlike PPC marketing and paid ads that give you results as long as you keep spending money, B2B marketing blogs give you constant results. You don't have to be constantly checking metrics and changing your bids on adverts to get results from a blog. Instead, you're earning leads while you sleep.
Say you sit down and write a couple of blog posts that you publish throughout the week. On the first week, that blog might give you 50 views, and 5 leads. On the second week, you might get 100 views, and 10 leads. As more people discover your blog through social media and email subscribers, you might get even more views as time goes by.
But that's not all.
Once you publish a B2B blog post, it's out there, in the world, constantly working for your brand. It ranks in the search engines, and that means for years to come, you can continue to get traffic and leads from that same post. Everything you write as part of your B2B marketing strategy becomes a long-term investment in authority, and leads.
How to start a blog for your B2B business
As the benefits of B2B business blogging become more obvious, more companies are jumping onto the content marketing bandwagon to develop their B2B marketing campaign. Unfortunately, the truth is that a lot of them will struggle to drive any real results.
The reason for this is that they forget that they need to create a real, strategic framework for their B2B blog, if they want to get great results. If you want to both attract, and retain customers, then you need more than a haphazard approach.
You need to know how to start a blog for your B2B business.
Step 1: Identify your audience
An understanding of your audience is a crucial factor in almost any aspect of branding, or brand development. Blogging begins with targeting the right people, and in your B2B marketing strategy, that means knowing exactly which companies you want to reach.
Ask yourself what your ideal customer looks like before you start writing. You might find that it helps to build a buyer persona that you can refer to as you write. This persona will give you an audience to write for, as though you were speaking to someone in particular.
Step 2: Satisfy that audience
Okay, so once you have your audience in mind, it's time to satisfy their cravings. In other words, figure out their pain points, their needs, and their questions, and give them an answer. For instance, if you're writing to sell to health-tech companies who need new software, you might write a blog about common problems that healthcare industries have with outdated technology.
Your B2B business blog will address the pain points of your audience, show them that you understand their concerns, and then offer up a solution.
Remember, if you're having trouble coming up with blog inspiration, you could speak to a B2B marketing agency, or consider checking out the blogs of other people in your industry. Just make sure that you don't copy someone else's content. Any B2B marketing agency will tell you how damaging that can be to the integrity of your reputation and authority of your website.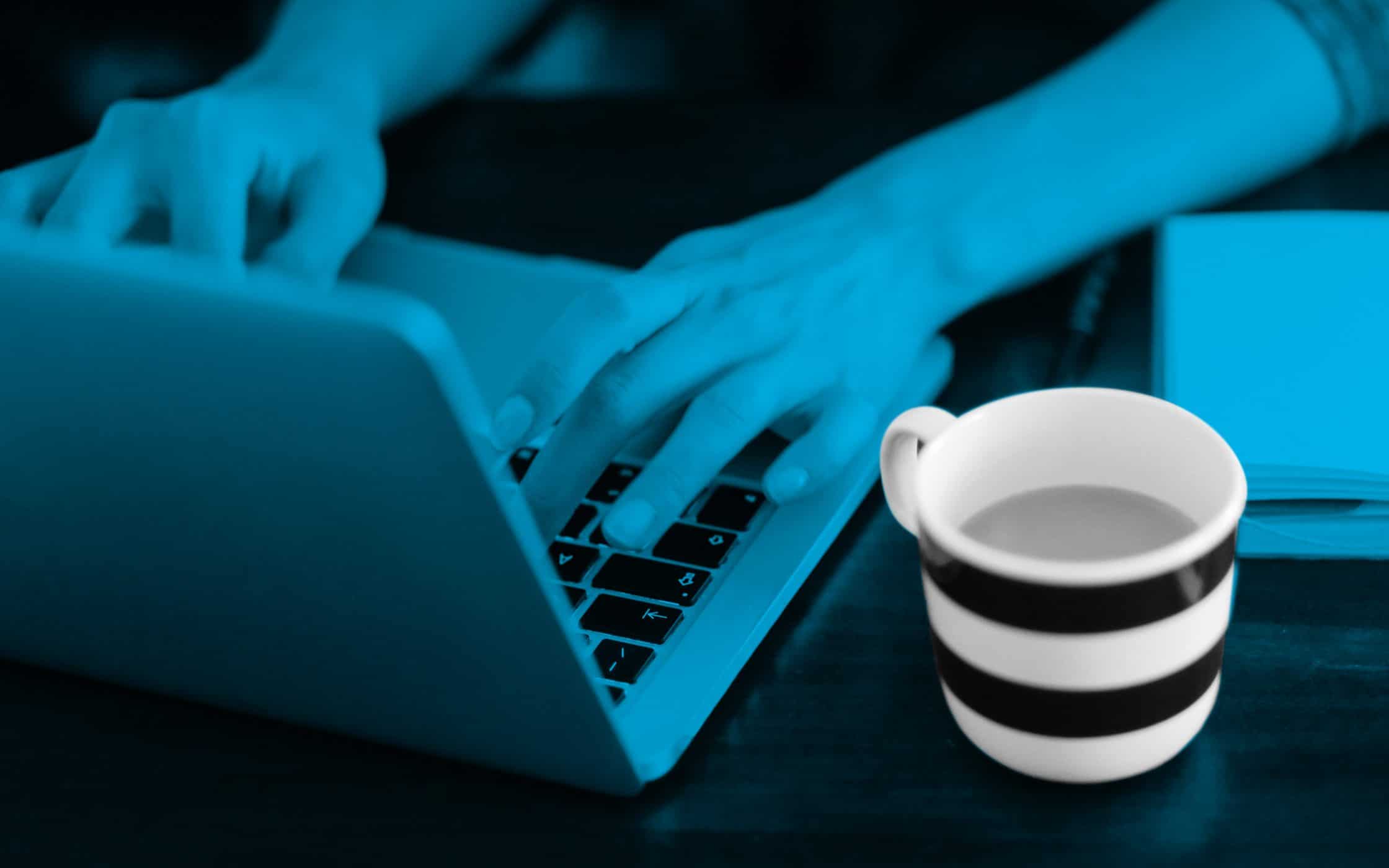 Step 3: Make each post memorable
If you want blogging to become a valuable part of your B2B marketing strategy, then you need to make sure every post counts. There are plenty of ways that you can make your blogs more memorable, from writing from a unique perspective, to presenting your information in a different way
However, one of the easiest things you can do to boost your writing potential, is make sure that your blogs flow. At the start of your blog, summarise your content into one sentence. From there, make sure that every section links naturally from one, to the next, so that your reader flows seamlessly down the page.
Step 4: Back up your thoughts and opinions
The great thing about sharing beliefs in thought-leadership B2B marketing blogs, is that your opinions don't need to be backed by statistics. However, if you're going to make a point in a blog post, then you need to back that point up. Explain why you feel a certain way, and show your reasoning. If you want people to take something valuable away from your blogs, then you can't simply make random statements.
Ideally, start your B2B marketing strategy by taking a look at your main topic. Once you have your topic in mind, you can begin to research sub-points that will help you to support your main point. For instance, you might argue that old software is dangerous for healthcare companies. Then, you might back that up by linking to case studies, putting in testimonials, or showing videos that explain the issues with old software.
Step 5: Edit and proofread
Finally, your B2B marketing strategy should be a careful roadmap to success for your business. That means that your B2B marketing blog needs to be a perfect representation of your company, and your professional nature. A single mistake in grammar or spelling could lose the respect of your audience. Even if your customers forgive you for an error, the mistake could distract them from your writing, and ruin the overall effect.
When you're finished writing a B2B marketing blog, make sure that you read through the content carefully and search for any mistake. Be brutal. If you can't bear to tear your own writing apart, then ask someone else to do it for you. It's the only way to make sure that you're having the right impression on your audience.
B2B marketing: Tips for writing a B2B blog
Okay, so we've covered the basic rules that you'll need to follow when using a blog as part of your B2B marketing strategy. These are the rules that anyone can follow, to create any kind of B2B blog. The problem is, you don't want just any blog. You want a blog that's going to set you apart from the competition.
The unfortunate truth is that blogging isn't a natural process for most people. It's something that we struggle with. However, with some perseverance, you may find that your blogging efforts become a lot more efficient.
If you want to ensure that your blogs are industry-changing success stories. Then try following a few of these B2B marketing agency tips:
1. Don't do it alone
First and foremost, if you want to create an amazing blog, but you're not a content marketing expert, then you're going to have a hard time. One of the biggest mistakes that people make when investing in a content marketing strategy, is failing to invest in the right B2B marketing agency or content writer.
If you're serious about building a strong blog for your B2B marketing strategy, then you're going to need to contract some professionals to provide a consistent voice for your brand. It might take you some time before you find the blogger that works best for your needs, but you'll save a lot of time and money on unprofessional content.
2. Focus on what the customer wants
A lot of businesses use their blog to talk about how amazing they are. Unfortunately, people don't want to hear much about you. Instead, they want to hear about how you can help them. If you want your brand to make an impact, you need to remember your audience. Focus on finding out what your reader wants to know, and delivering that information. Remember, link to other resources on your site, and link out to third-party resources too to give yourself an edge.
3. Keep your brand consistent
Whether your blog posts come from a professional writer, a handful of experts, or your CEO, you need to make sure that you keep the same brand voice throughout everything you do. Your bloggers could come and go, but as long as the things that you post remain true to your brand, you're unlikely to lose the loyalty of your audience.
4. Use a call to action
One of the quickest ways to get opt-ins from your customers is to use your B2B marketing strategy blog. When you've got your reader's attention with some valuable content, use a call to action to invite them to do something that's good for your company. For instance, you can ask your B2B marketing agency to create a process that visitors use to subscribe, or you can request that your readers check out a product on your page.
5. Use a schedule
How many times you post on your B2B marketing blog is something that's totally up to you. Sometimes, you'll get advice from your B2B marketing agency, and sometimes you'll check out your competitors for some guidance. The important thing to remember is that you need to schedule your posts for a consistent experience. Don't send everything out at once. Instead, trickle each post out and promote them through social media and email campaigns.
6. Make the most of analytics
Finally, the only way to improve your B2B marketing strategy through blogging, is to use analytics to track which tags, posts, and categories are having the best impact on your audience. Follow the results you get, and make changes that help you to refine your blogging strategy.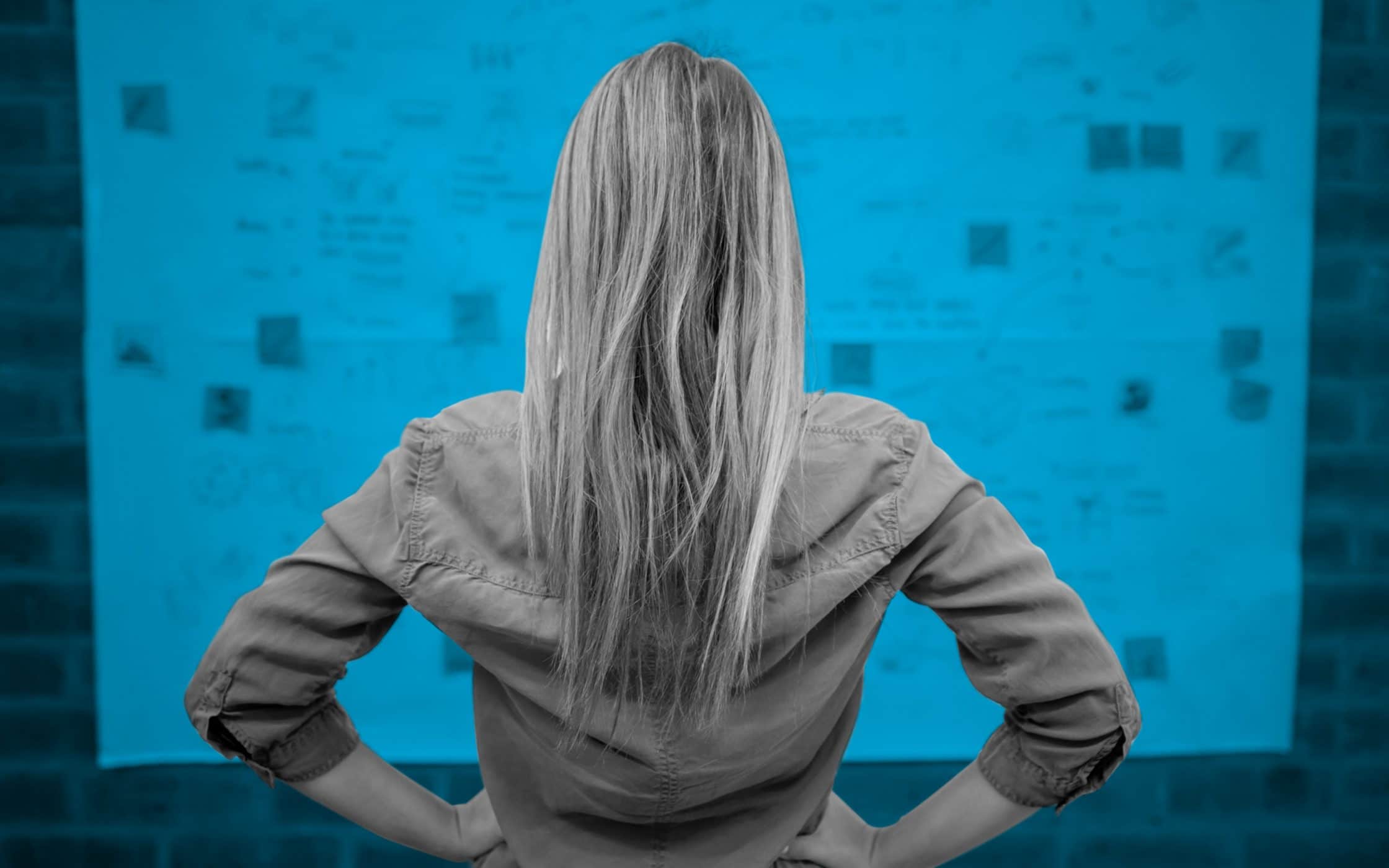 Is it time to work with a B2B marketing agency?
You don't necessarily have to work with a B2B marketing agency if you want to start a blog as part of your B2B marketing strategy. However, working with the experts can be a huge help. Just over the last couple of years, the marketing landscape has changed dramatically, with changes to algorithms in Google, and social media. This changing atmosphere has made it much harder for experts and amateurs alike to keep up with the content marketing sphere.
When you're running a business, it can be difficult to stay ahead of the curve. That's why a lot of B2B companies turn to B2B marketing agency experts and other professionals to help them get the most out of their strategies.
Whether you use a B2B marketing agency or not, it's important to understand the value of blogging for your business. If you don't have a B2B marketing blog yet, then you're missing out on a lot of potential business. B2B companies that blog 11+ times a month get around 3 times more traffic than those blogging one or less times a month.
Though there are plenty of different types of content that you can infuse into your B2B marketing strategy to gain the attention of customers, blogging remains to be one of the most fundamental ways of enhancing your presence online.
Starting a B2B blog doesn't have to be difficult. The important thing to remember is that you need to take the process seriously, and give it your best effort. Don't just make things up as you go along. Have a strategy, a schedule, and a route for success. Put a process in place or outsource to a dedicated B2B marketing agency who can create a look and feel for your blog, and put guidelines in place.
The quicker you get started with blogging, the quicker you'll start to see results. There's no better time to start than today.
If you enjoyed this article, you might enjoy these too:
– How to write a brand positioning statement
– Do you need a re-brand or a brand refresh?
– Conducting a competitor analysis for success