How to vlog: Why vlogging is changing the face of brand communications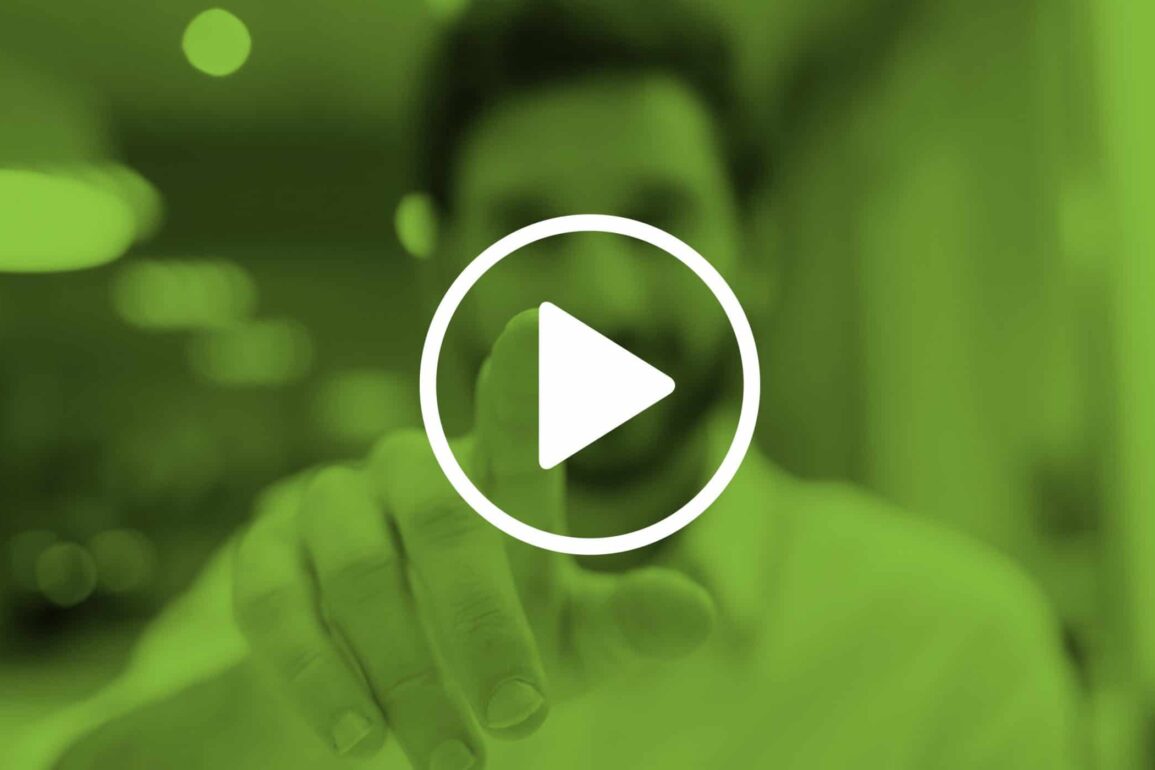 Ok, so you've started blogging, but you want something more. You're looking for a way to expand your brand's online authority in a new, creative way. So, why not try vlogging? Here, we'll explain how to vlog.
Vlogging, or video blogging, is basically the art of creating blogs in video form. Basically, imagine if we recorded someone narrating all the amazing articles we publish here at Fabrik – that would be vlogging. These pieces of content help to get your messages across using visuals instead of words – and your audiences will love it. Want proof? Check out these people. Most have thousands, if not millions of followers. So, how to vlog…
It makes a lot of sense, when you think about it. Consider how most of the younger generations are getting their information today. Countless people are logging into Instagram, Snapchat, Twitter, and of course, YouTube. People prefer to watch the news, rather than read about it, and YouTube has surpassed Yahoo as the second largest search engine.
With half of all YouTube users between the ages of 18 and 34 claiming that they'd drop whatever they were doing just to watch a new video from their favourite channel, creating a vlog for your business could be a branding dream come true.
What is a vlog? What is vlogging?
So, what is a vlog?
What is vlogging for that matter?
Blogs are incredible tools for keeping your website fresh and relevant. Add video to the mix, and you have something that can expand your brand reach, and offer your customers a different flavour of information and entertainment.
When people hear information, the chances are they'll remember only 10% of what they heard 3 days later. However, if people hear and see information, they retain about 65% of it for 3 days or more. In other words, human beings are programmed to respond well to video.
Video blogs can be integrated into existing digital platforms, and shared through social media. They're vital for reaching customers who prefer visual content, and perfect for giving your company that "human" essence that modern consumers crave. After all, today's vloggers and vlogging services have such a significant influence on their market because people can see that they're just "regular guys and girls".
These people offer a more genuine appeal when people are searching for information about a product, because they're a step away from the hyped-up advertorials and glossy magazine ads that customers see every day.
Just think about how some of the best-known YouTube stars have transformed their approachable, transparent nature into something that sells. For instance, UK-based Zoe Sugg or, Zoella, has more than 6 million followers on her channel, and about 2 million viewers per clip. She's used that fame to team up with countless fashion retailers, and make millions selling as a result.
In the same vein, US-based Michelle Phan has over 7 million subscribers, and does promotional work with brands like Dr Pepper, and Lancôme. In other words, even if brands aren't making vlogs themselves, they're recognising the value of vlogging when it comes to improving traffic, increasing awareness, and developing trust.
The good news? You don't have to invest thousands of pounds into convincing a top-rank vlogger to work with you. Even making inexpensive video blogs on your own can be enough to take your content strategy to the next level – and it's easier than you think.
In fact, we're going to show you exactly how to vlog, in just a few paragraphs.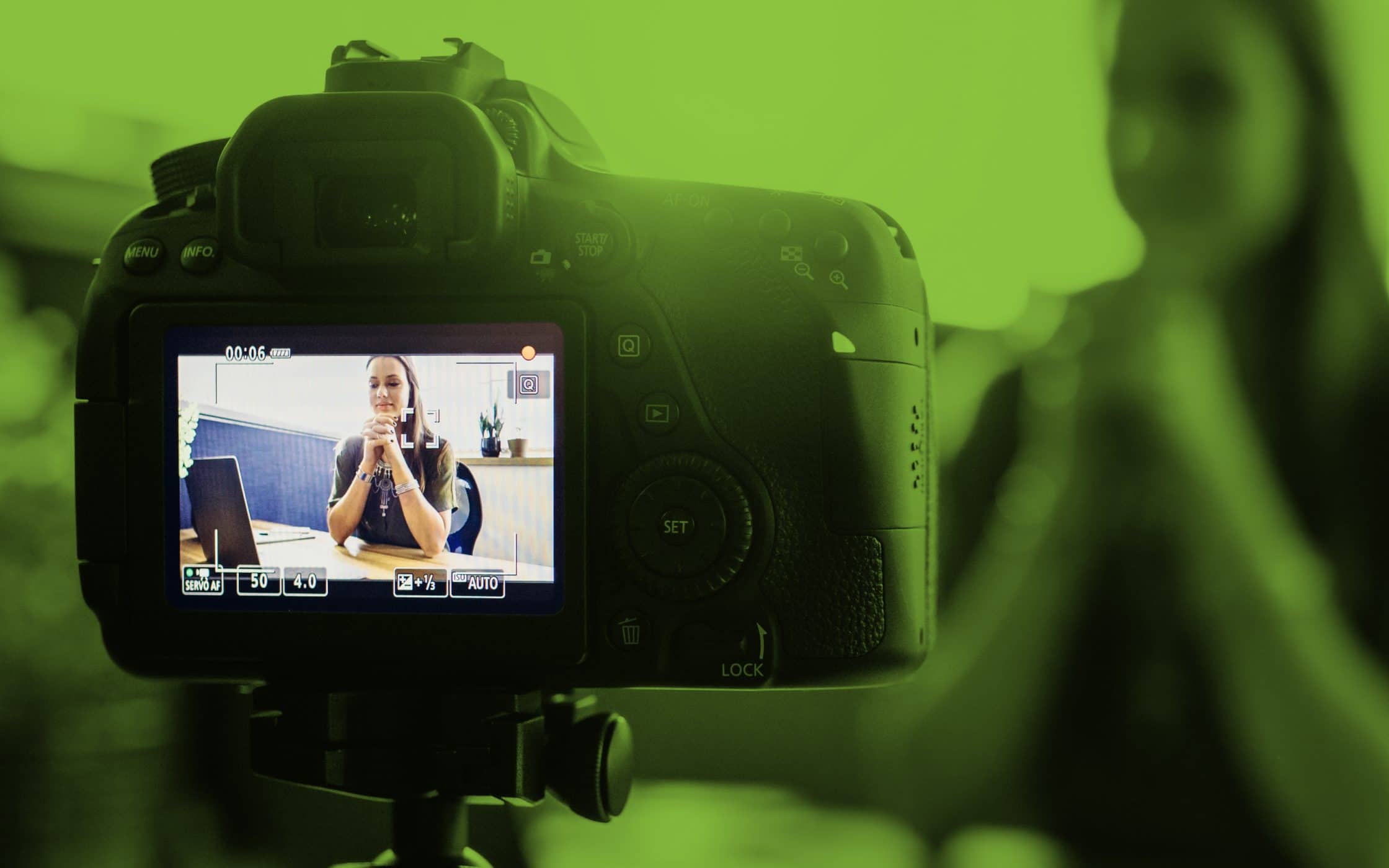 The value of video blogging
Before we answer the burning question: "How do I start a video blog?" We're going to show you exactly why vlogging is so beneficial for your brand. Video blogging is something that can easily be overlooked, but with some experts predicting that video will make up 80% of internet traffic by 2019, it's not something you should ignore.
For small businesses, large enterprises, start-ups, and just about any brand – the most obvious benefit of vlogging is simple – it provides a human face for your company. When you learn how to vlog, you discover how to give your customer a more personable, personal experience. People can relate and connect to you through your video blog, feeling as though they're buying from you – not just a company or website.
On top of that, people simply love watching videos. In fact, 6 billion hours' worth of video is watched on YouTube each month. On top of that, 92% of mobile watchers are constantly sharing the videos that they view with their friends.
The opportunities for growth are practically endless.
Let's take a look at just some of the benefits that come with learning how to vlog.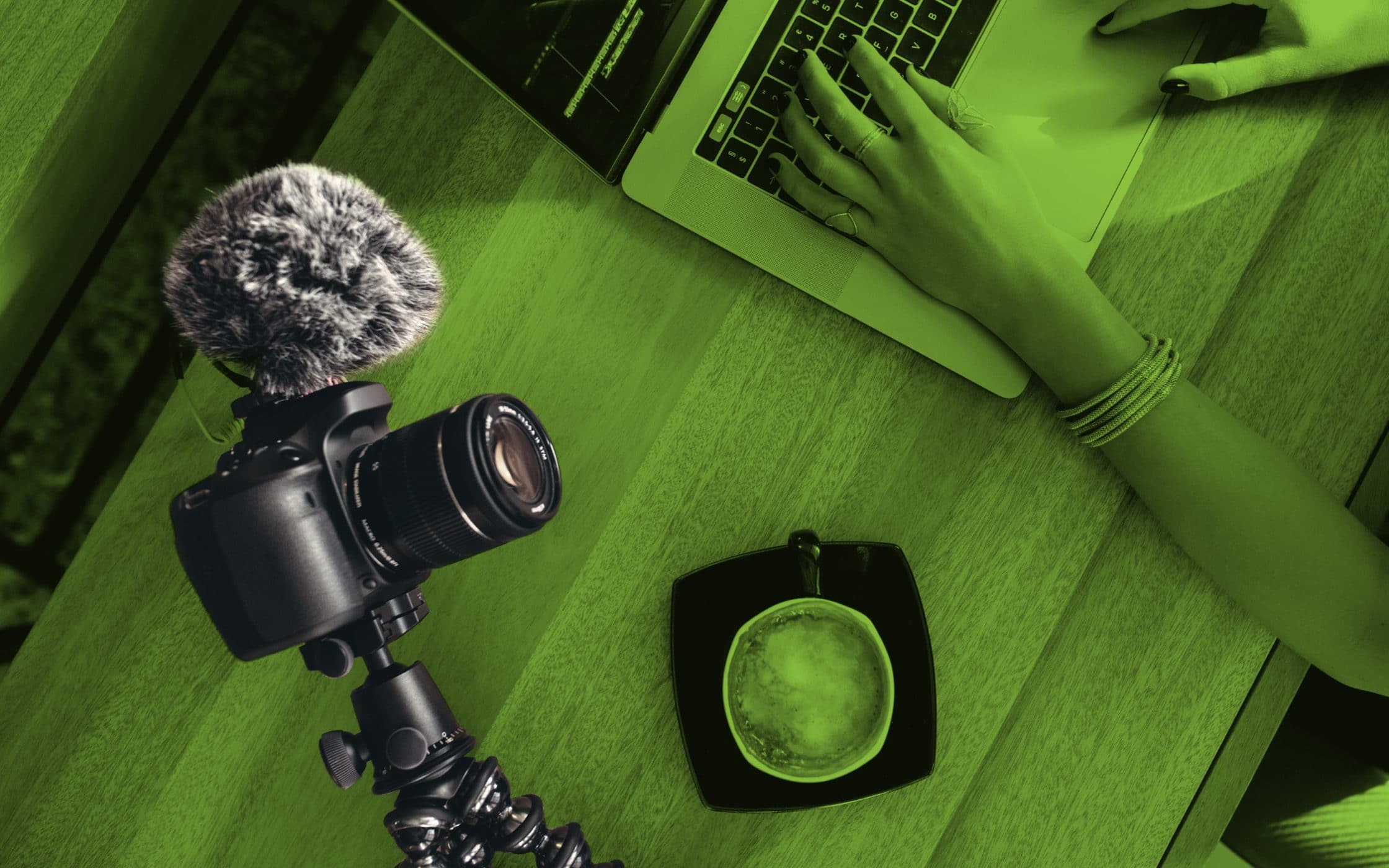 Video blogging benefit 1: The future is visual
According to recent stats, four times as many customers would prefer to watch a video about a product than read a product description. It's no wonder that many companies are beginning to consider video blogs to be an essential part of their marketing strategy.
Just like everything else in the world of marketing and branding, video is bound to evolve in the coming years. By setting yourself up as a company that's answered the question; "what is vlogging", you earn your chance to become a thought leader, and innovator in the field.
Video blogging benefit 2: It's easier than you think
At Fabrik, we find that many brands convince themselves that vlogging is difficult. However, you don't have to be an expert to start a video blog. If you have something to say, or a blog that you can re-create, then all you need to do is pick up a video camera and start shooting. The higher the quality, the better, but you'd be surprised how cheap and simple starting a vlog can be.
Video blogging benefit 3: It adds a personal touch
As we mentioned before, with video blogging, you can reach your customers on a more intimate level. You deliver a face, and a voice that people can connect with, and send out your brand message in an informal way. Unlike standard commercials, vlogging feels less intrusive and promotional. Learning how to vlog makes you more human.
The more human your company is, the more trustworthy you'll appear, and the more customers you'll gain. Ultimately, you can build trust levels even further by asking your customers to record themselves providing testimonials.
Video blogging benefit 4: Show off your authority
Vlogs are a fantastic way to establish yourself as an expert in your field. They allow you to share your knowledge in meaningful ways, through how-to's, and more. Although vlogging can seem like a new concept for many businesses, you'll be pleased to know it's already been tried and tested by numerous successful companies, including Google.
People automatically respond to businesses they know more about. Vlogging gives you a chance to share your expertise, and an insight into your company at the same time.
Video blogging benefit 5: Reach a larger audience
We mentioned above that YouTube is the second biggest search engine in the world. By learning how to vlog, or using a vlogging service, you're increasing your online presence. After all, by posting videos on other sites, including your own, you increase your chance of people finding your content. Not only is a video blog incredibly shareable, but if people love something – Google probably loves it too.
Remember, the goal of search engines is to deliver relevant results. Lately, 62% of all Google searches include video content. That means the more vlogging you do, the higher you rank.
Video blogging benefit 6: Unlimited potential for sharing
Finally, social networks, social buttons, and a host of other convenient solutions make it easier than ever for people to share your videos. In fact, with a link, you can instantly show a video on your Twitter or Facebook newsfeed. This sharing capacity gives your video blog the potential to reach brand-new audiences.
The more exciting, engaging, and interesting you make your vlogging experience, the more likely your customers will share it with their friends, so have fun! You might even see your video blog go viral.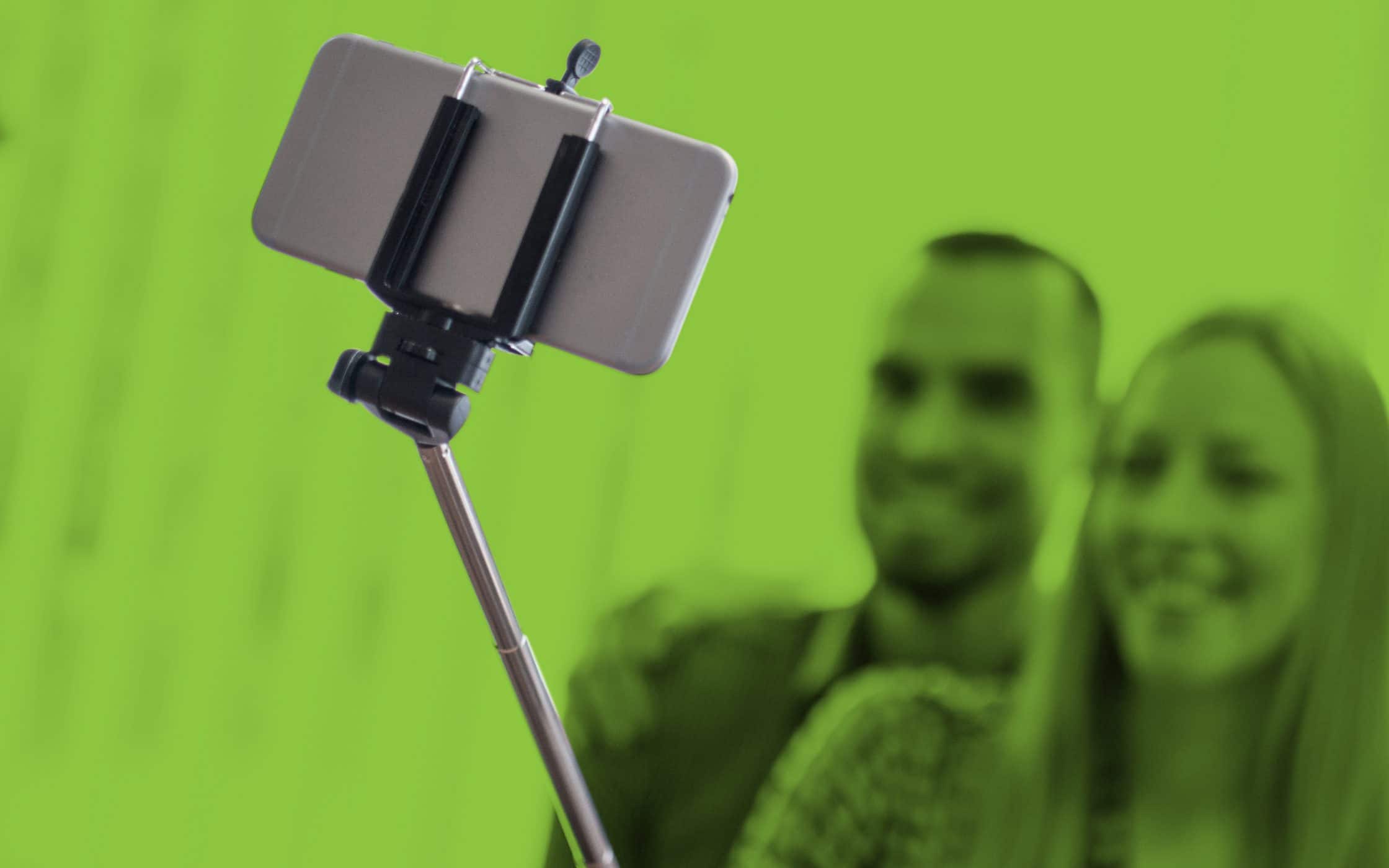 How do I start a vlog? Steps to vlogging
Okay, now let's get down to the fundamentals. The answer to that all-important question: "How do I start a vlog?"
There are various ways to start vlogging, from filming yourself on a camera, to creating animations, and more. Ultimately, it boils down to making many crucial choices, and setting up a vlogging strategy.
"How do I start a vlog?" Step 1: Choose your platform
As with most things in the world of marketing, choosing your vlogging platform begins with a deep understanding of your audience. If you know who your target customers are, then the chances are you'll know where they're more likely to spend their time.
YouTube is the most widely-popular platform for vlogging, so it's also the one that most experts suggest. However, you should be aware of the other platforms that might be available too, such as Facebook Live, and Vimeo. Some customers will respond better to vlogs on Facebook Live, particularly since this platform is so novel right now.
Do your research and find out what's going to work best for you. In our opinion, it's a good idea to add YouTube to the mix, whatever you choose. After all, it does have the largest audience reach.
"How do I start a vlog?" Step 2: Choose your content
Now you need to figure out what you're going to be vlogging about.
First, you'll need to know your keywords, and what topics appeal most to your audience in your current industry. This will help you to brainstorm ideas. If you already have published blogs, then you could repurpose that content into a video blog, to help offer your customers a wider range of content.
Whatever you do, don't just copy something that your competitors have done. While it's fine to use them for inspiration, you need to make sure that you stand out as something, or someone different.
"How do I start a vlog?" Step 3: Get your hardware
If you're creating animated video blogs, then your vlogging hardware can be swapped out for a vlogging service, graphic designer and editor. On the other hand, if you're learning how to vlog with a camera and microphone, then you'll need to pick the setup that's right for you. For business vlogging, we recommend choosing high-quality audio and video wherever possible.
In most cases, the camera you choose might have an internal microphone, but you might want to buy a separate one anyway – just for better clarity. Remember, the more professional your vlogging is, the more professional your brand seems.
"How do I start a vlog?" step 4: Know how to stand out
Just because you're making videos, doesn't mean that people are gonna watch them. There are millions of videos on the web, so yours needs to make a real impact. There are so many ways that you can spice up your videos that we could write a whole-new blog post on it. So, for now, here are just a few ideas:
Show your brand personality: Brand personality is crucial for developing brand affinity between customers, and companies. In other words, the more human you are in your vlogging, the more your viewers will connect with you. Don't be a perfectionist – just try to be you, or the "you" that represents your brand.
Hook people towards the start: Just like any form of content marketing, you need to hook people fast with video if you want them to keep watching. Tease them with what's to come, ask questions, get them excited, then dive right in.
Add special effects: Effects like music and slow motion, or animation and graphics, can help to make your video blog flow better, while enhancing the visual appeal.
"How do I start a vlog?" Step 5: Influence your audience
Before you finish each video blog, you should make sure that you include a powerful call to action to influence your audience, and get them moving in the right direction. For instance, your CTA might be an invitation to subscribe to your vlogging channel, or leave a comment. The chances are you've seen people doing this before!
On the other hand, you might try to pull people towards your website with a discount code, or an invitation to check out a new product. Only once you've got the influence sorted, will you be ready to post your blog, and start sharing it across as many platforms as possible.
Remember, optimise your vlogging on YouTube, write a blog, and share for the best SEO results.
How to vlog: Key ideas for business video blogs
Just as people without blogging experience can struggle to come up with ideas for their first few posts, learning how to vlog doesn't mean you'll instantly have countless sources of inspiration to get you started. While vlogging services can help with this, there's still a chance that you might want to come up with ideas on your own.
To help get you on the right track towards vlogging success, we've put together a few of our favourite ideas, for how you can use video blogging to boost your traffic, improve your customer relationships, and build your brand.
1. Feature customer testimonials
First things first, customers shop more online today than ever before. That means they want to make sure they can trust the brands they're investing in, before they spend money. The easiest way to make sure your customers trust you, is with testimonials. Adding customer testimonials to your vlogging strategy is especially effective, because your new clients can see real, genuine people who have previously interacted with your brand. It's authentic, believable, and great for establishing trust.
2. Introduce your company
Want people to feel more connected to your brand? Vlogging can help. You can build empathy by introducing the people behind the company, with videos that show off your staff members, and let your customers get to know them. This works as a sort of "behind the scenes" look into your company, which places human faces onto your brand, and helps to showcase your "relatable" side.
3. Feature interviews
While you're in the process of introducing your company, why not take it to the next level by vlogging an interview with industry experts, managers, and CEOs? These thought leaders can have very interesting things to say about your company, and the industry in general. Interviews help to further humanise your brand, and set you apart as someone with real, authentic knowledge of a subject.
4. Vlog blogs
Blogs are still an amazing way to reach out to your audience, but some people would prefer the opportunity to "watch" their news, rather than read it. With that in mind, simply narrating your latest blog posts can be enough to expand your vlogging portfolio, and give customers a wider selection of content to choose from when engaging with your brand.
5. Vlog your day at the office
Finally, why not give your customers a "day in the life" by allowing them to walk around your office with you, and find out what it's like to work in your company. Show them what kind of responsibilities you have, or share a Facebook Live feed into the everyday happenings in your company. Just try to avoid catching the boss yelling at an employee on camera – cringeworthy stuff like that can be harmful to your brand.
Remember, consistency will be the key to your video blogging success. The more frequently you post video blogs, and the more you get used to vlogging, the quicker you'll gain popularity. With that in mind, you should always be thinking of new topics, or reaching out to branding experts who can help you to fill out your vlog strategy.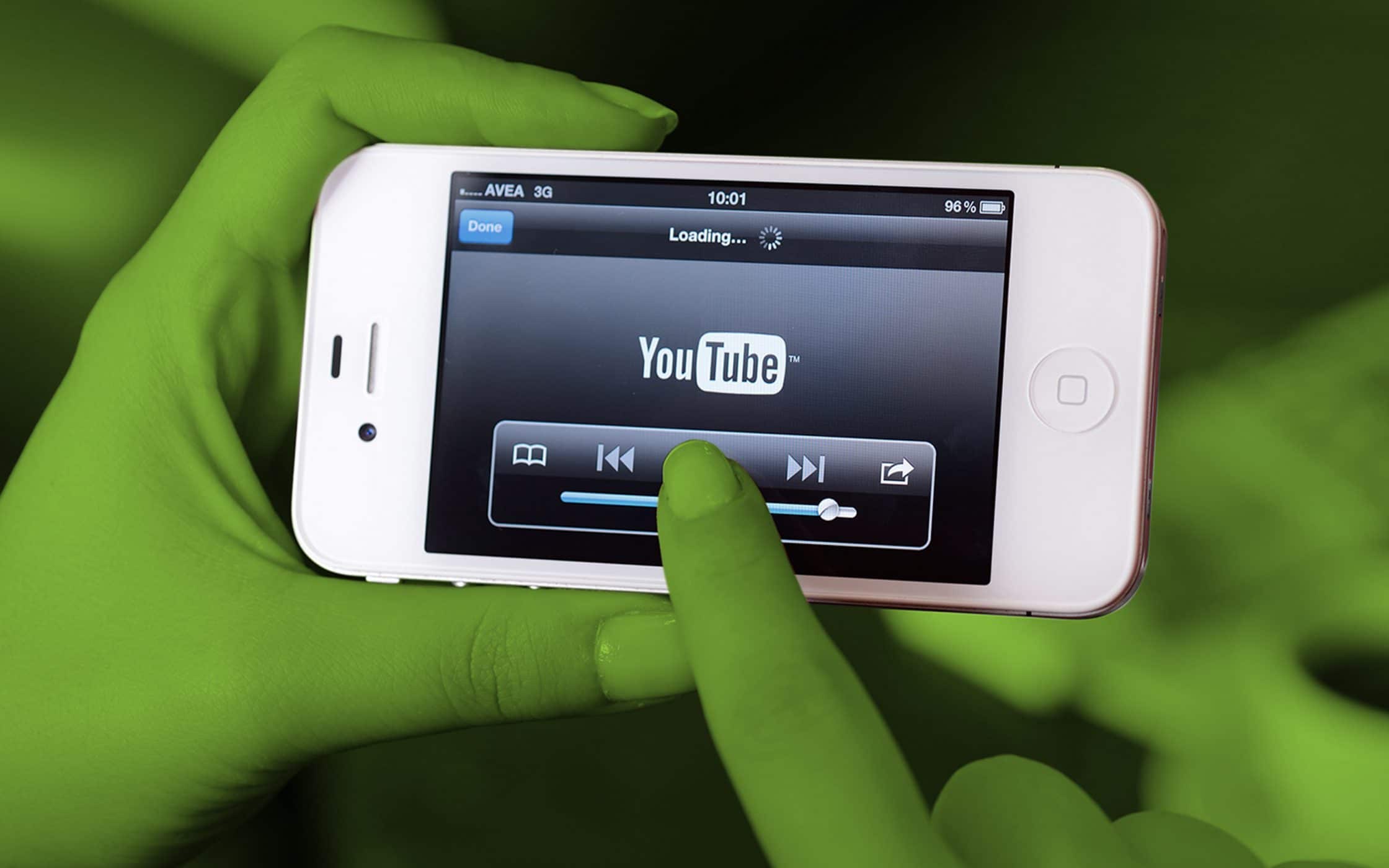 The masters of the video blog: Examples for your strategy
Need a little more inspiration?
While there are countless vlogs out there to explore, the ones that are best for your business are likely to be those that focus on entrepreneur development, growth, social media, and other crucial topics in marketing and growth. To help you look at what other people in the industry are doing, we've put together a quick list of some of our favorite business vlogging champions:
1. This Week in Startups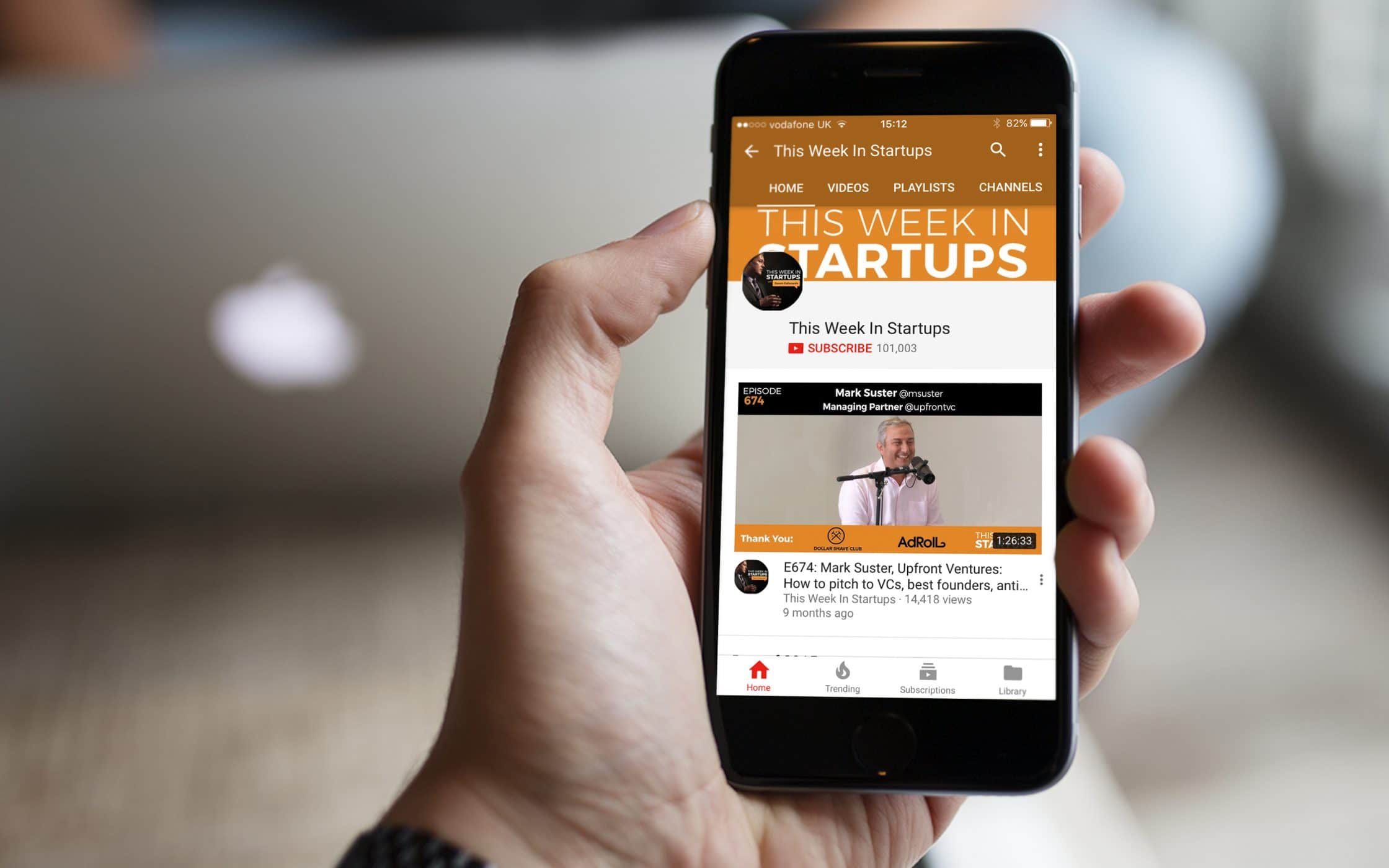 One of the most popular web hosts and vlogging experts around, Jason Calacanis offers entertaining and honest opinions for anyone working in a startup, or the technology industry. "This week in Startups" is a hugely popular business channel.
2. Google Business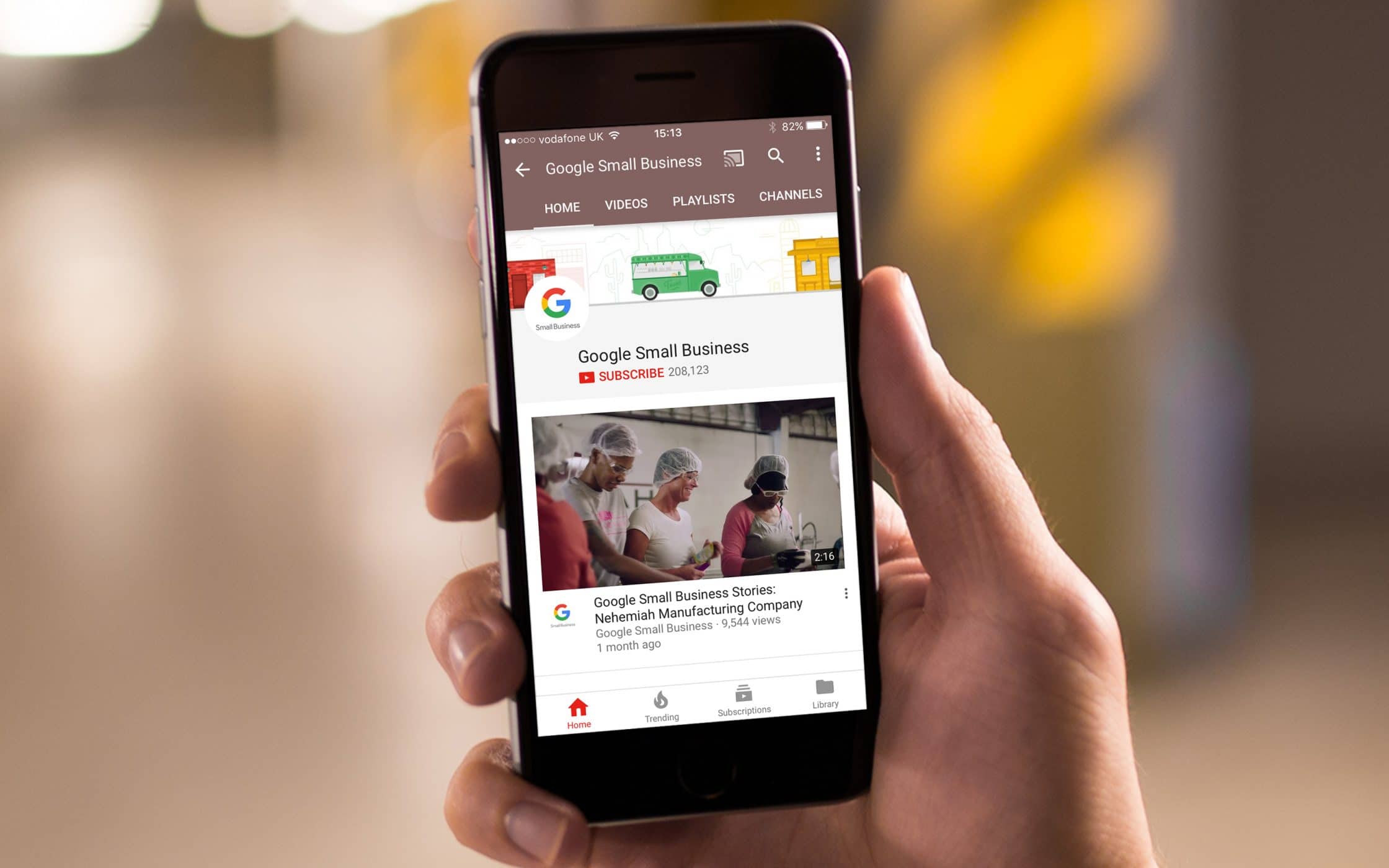 When it comes to experts in business, you can't get much better than Google. For business building tips, head to "Google Business", for all the tips you could want on how to make the most of social media, marketing, and more. This channel can even help you tune up your vlogging campaign.
3. Social Triggers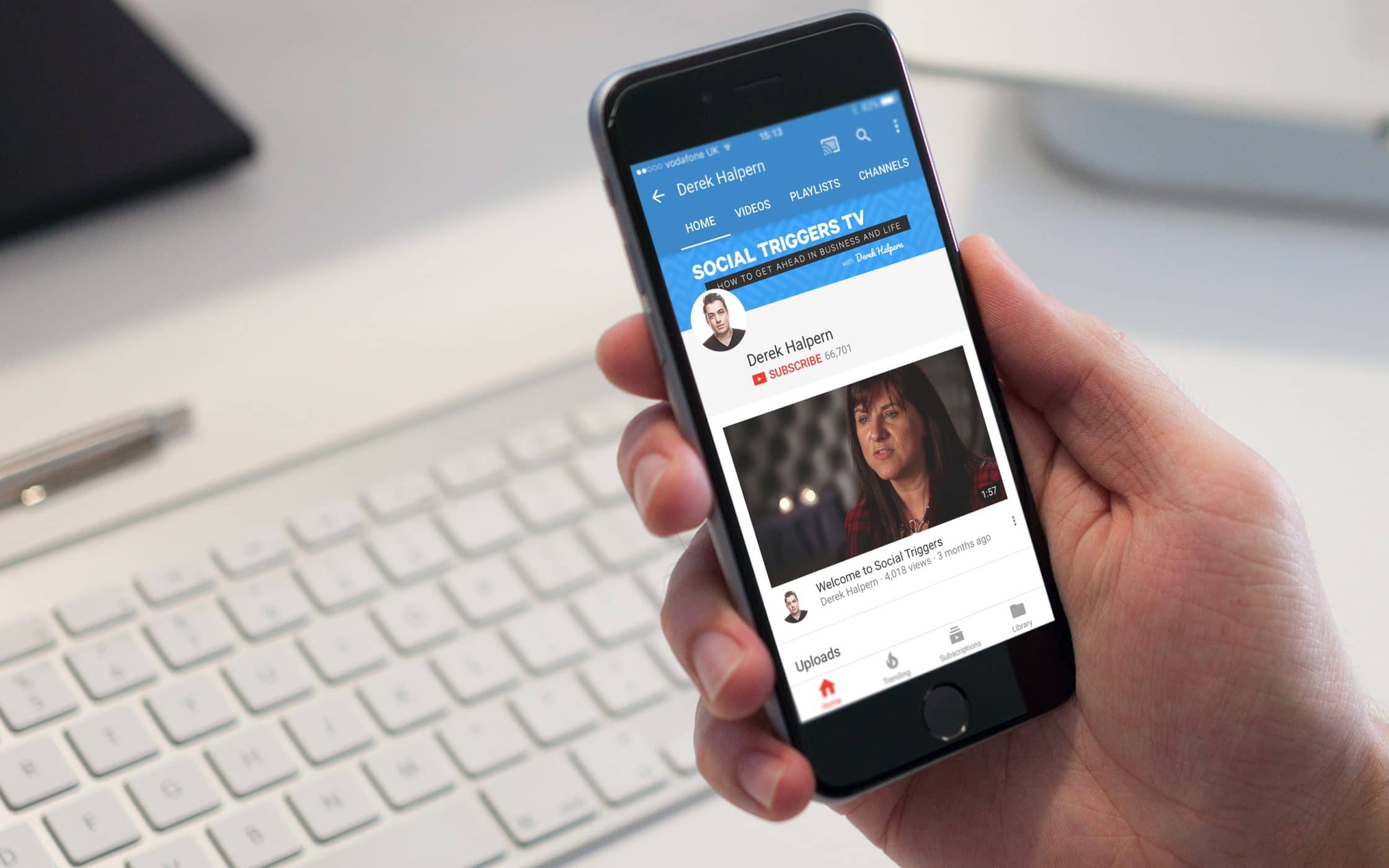 Social Triggers is a fantastic vlogging experience for anyone who wants actionable tips that can help them to increase the amount of sales and traffic their business generates. Created by the enigmatic Derek Halpern.
4. Watch MarieTV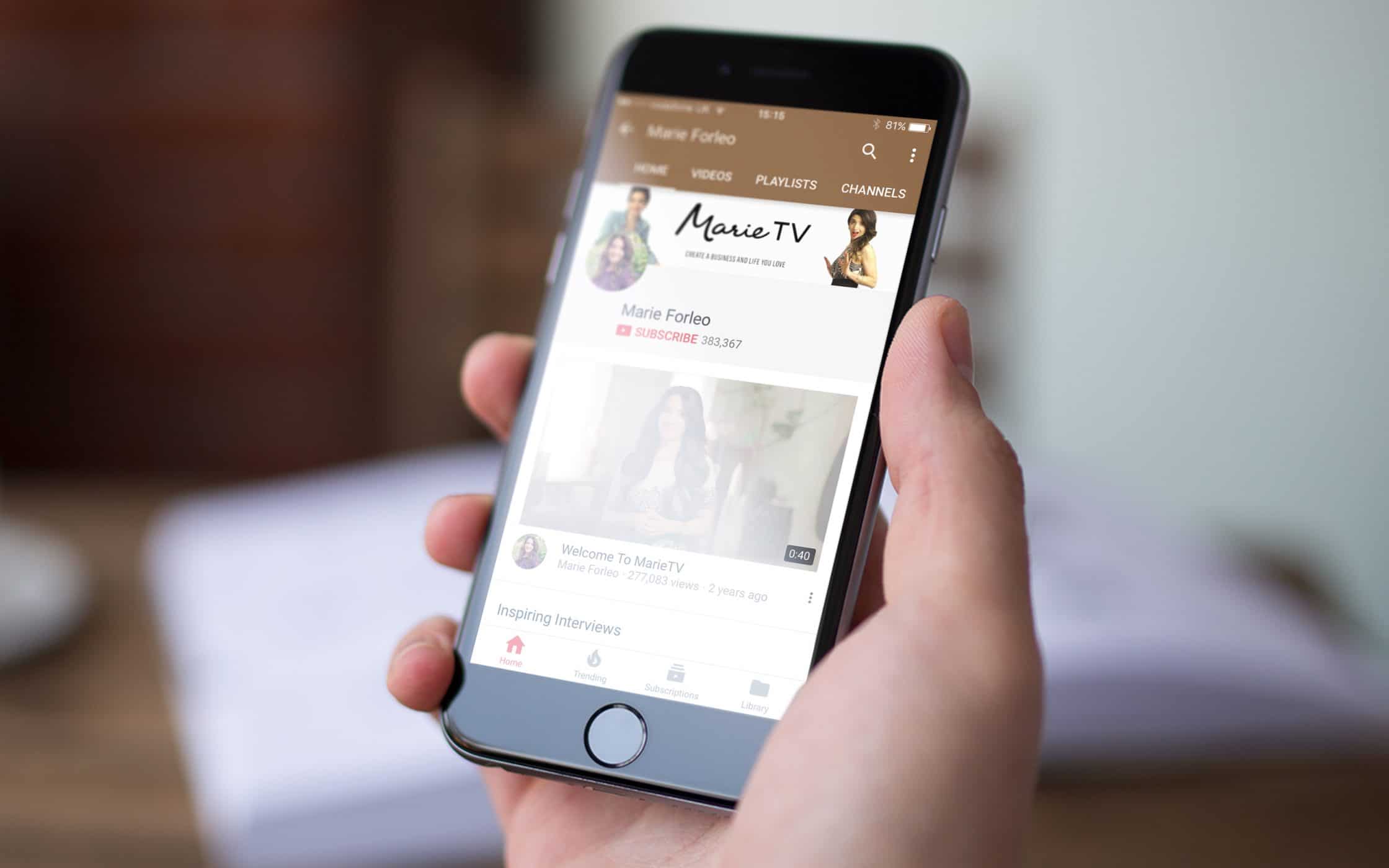 Marie Forleo is a fantastic business guru with incredible vlogging expertise. Her weekly Q&A videos, interviews, and advice are fantastic for any budding brand. She approaches business building in an interesting and exciting way, so head to Watch MarieTV.
5. Robin Sharma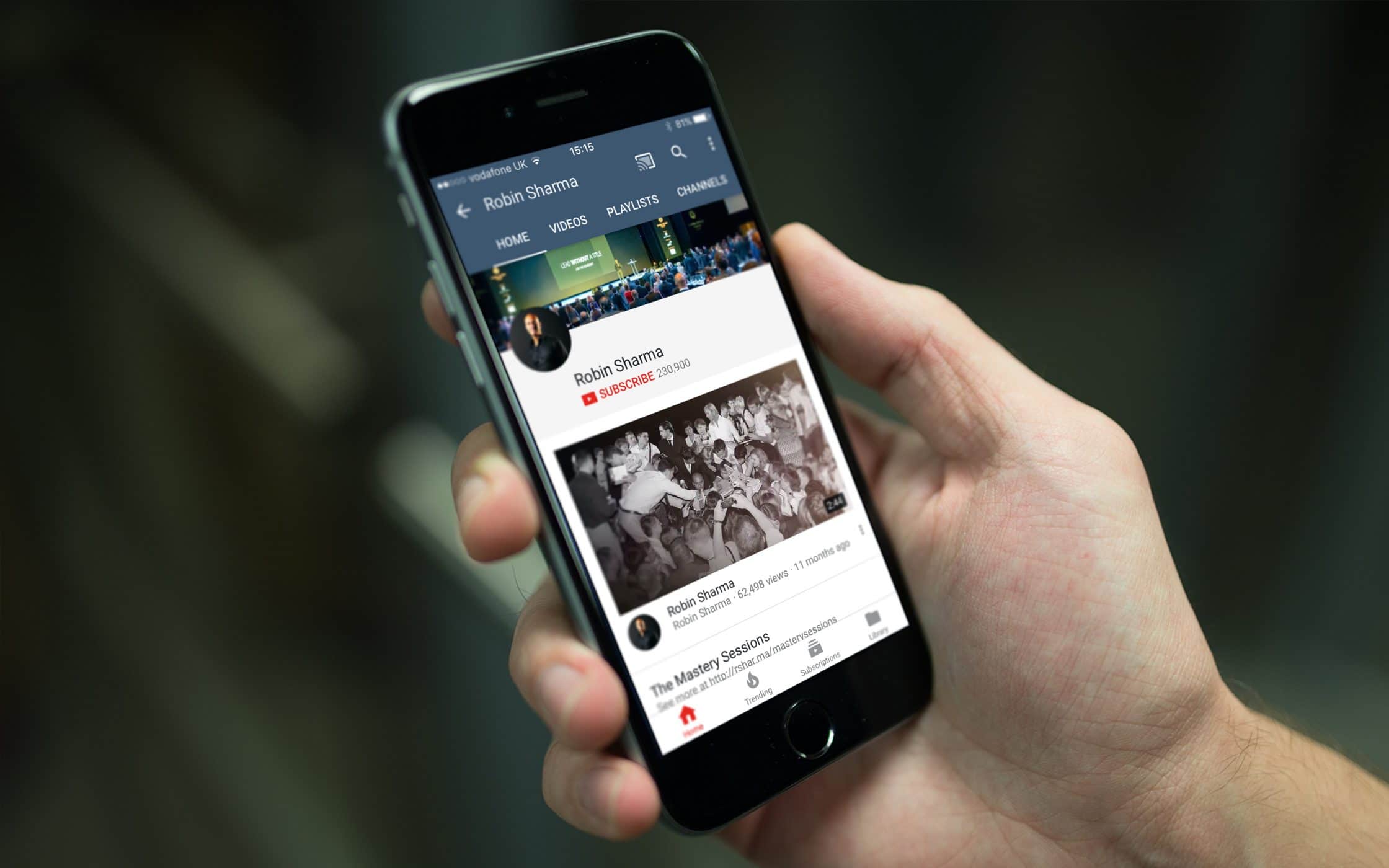 Robin Sharma offers a wonderful vlogging channel, brimming with life and business advice that helps to change the way that you think to a more positive angle. Robin gives amazing guidance, and offers a unique perspective on many important topics.
Vlogging or blogging: Why not both?
Now that we've reached the end of this article, you're probably wondering whether you should choose blogging, or vlogging for your content marketing strategy. But the truth is, you don't really have to make that decision. While human beings prefer a passive cognitive experience when it comes to entertainment, it's also widely-recognised that text is more likely to yield the right results when you want your visitors to make important decisions.
In other words, if you want to encourage engagement, and positive business action from your target audience, then you should be designing a content marketing strategy that makes the most of both video blogs, and regular static articles. Your vlogging services or branding company can help you to combine the two seamlessly, and create a balance that's based on your market demographics, user personas, and what you're selling.
Today, blogs remain a dominant force on the internet, with most brands holding a strong blogging schedule in place. Written content can help you to connect with your audience, generate traffic and stay relevant. On the other hand, vlogs are the new kids on the blog, perfect for entertaining a modern audience, who prefer to have choice when it comes to consuming content.
Both options are worthwhile, and both are powerful when used to your advantage. When it comes to branding, and marketing, the key is finding a collection of resources that help you to expand your audience, improve your sales, and make your online presence count.
If you can add vlogging to your marketing mix, then you should find that you end up with a more holistic, and effective online strategy.
If you enjoyed this article, you might enjoy these too:
Devoted fans 101: How to build brand affinity
Why blogging is crucial for B2B marketing
How to build your very own personal brand