Sensational SEO strategies: Adding short tail keywords to your campaigns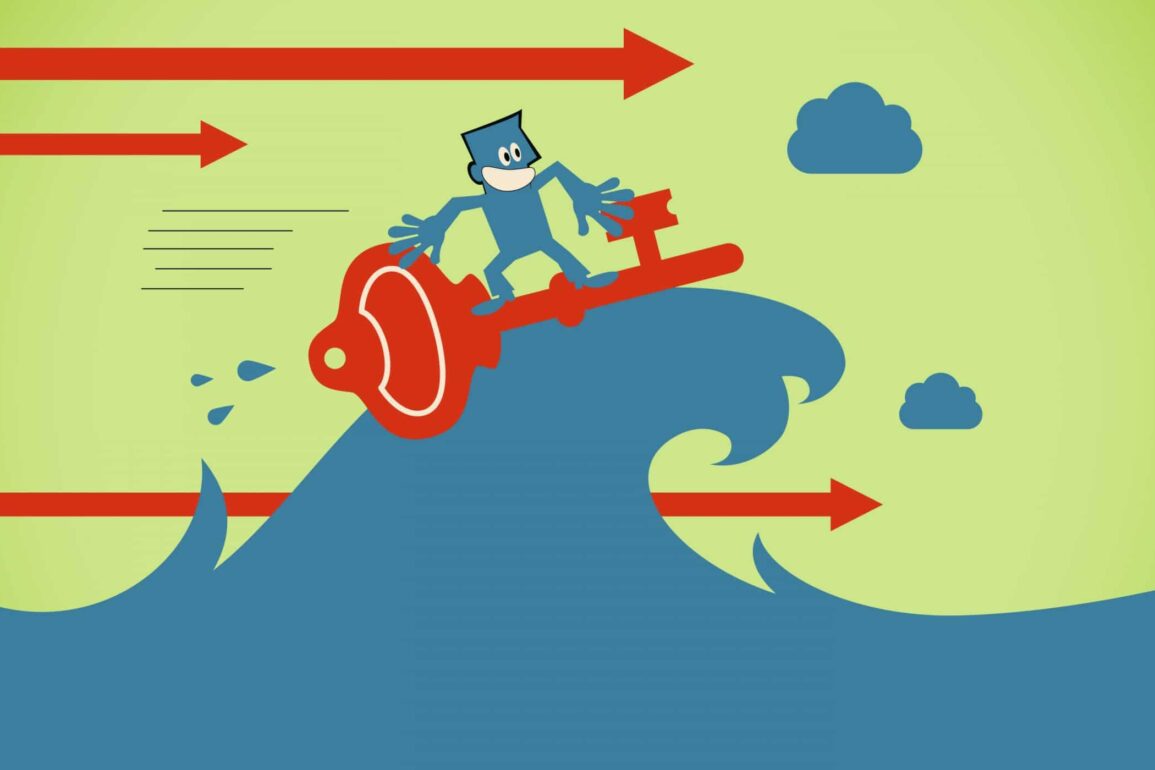 Keywords are the lifeblood of SEO.
Don't get us wrong. There's more to an SEO strategy than keywords. These days, Google judges you on everything from your link structure to your domain authority. Even the speed of your website can knock you up or down a few pegs in the search engine rankings.
However, without keywords, SEO couldn't exist.
Keywords are how you identify your business, and hopefully, they're how your customers search for you too. The question for most brands is how do you find and implement the right kinds of keywords for your campaigns?
If you want to create a perfectly optimised strategy, then you'll need to know the difference between the various kinds of keywords, specifically "short tail vs. long tail" keywords.
Is it best to go short and sweet when you want to earn your customer's attention? Or do you need to get in-depth to offer the personalised content that today's consumers are searching for? By the time you've finished reading, you'll know exactly how to create the ideal blend of short tail terms and long tail phrases.
Here's your complete guide to the long and short of keyword planning with "head terms".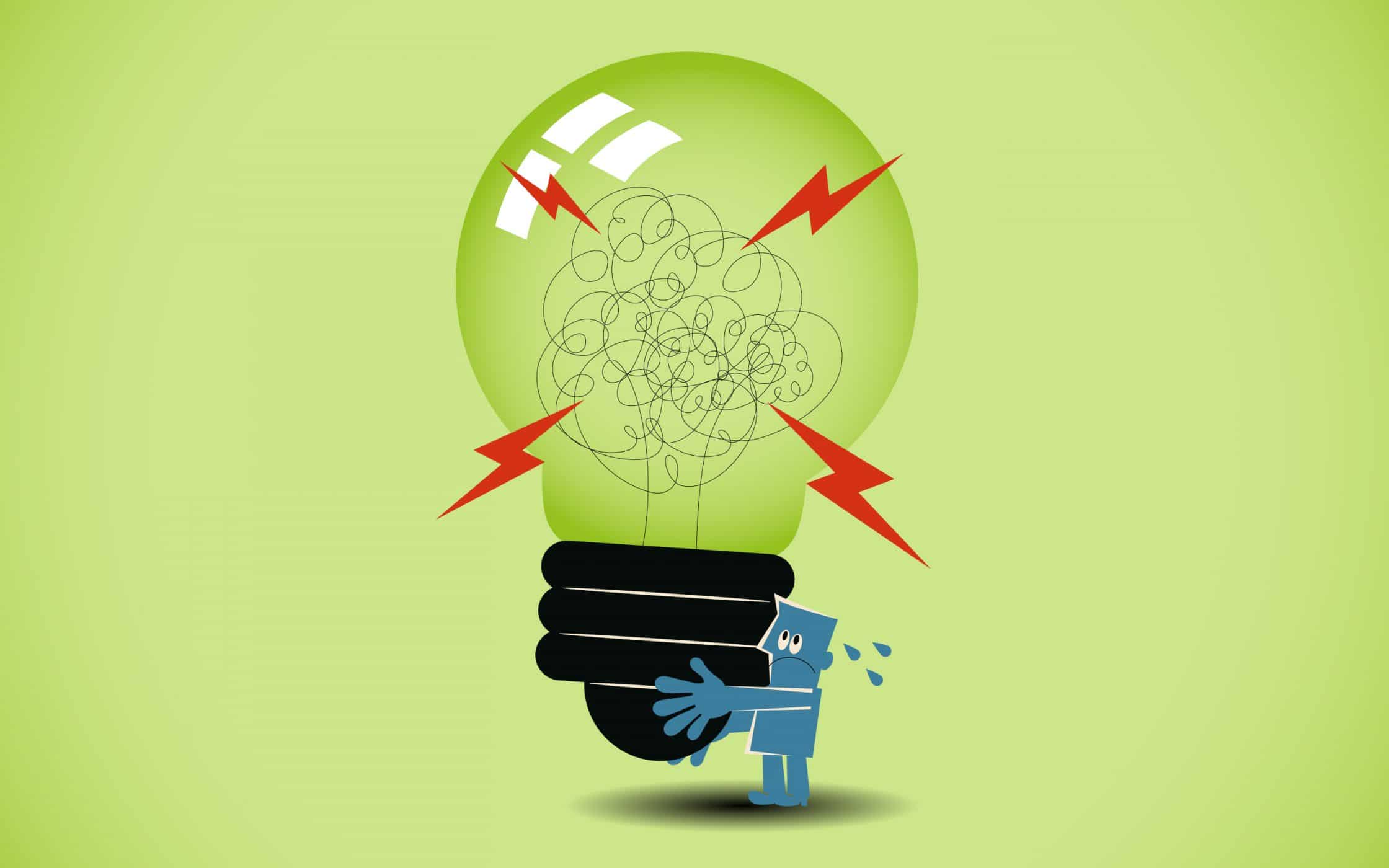 Refining your keyword strategy: What are short tail keywords?
Before we launch into a short tail keyword definition, let's get the basics out of the way.
Keywords are phrases and words that identify what people are searching for online. Ideally, they're also the words and phrases that you use to describe your company and content. Keyword research is how you bridge the gap between what your clients are looking for, and what your brand aims to rank for.
Keywords are an important factor in SEO ranking and something that Google uses when determining where to place your content in the search results. Get your keywords right, and both the search engines and your customers will understand the "context" of your website. This means that you rank higher in the search results, and you get into your customer's heads by answering the questions they were already asking online.
The better your keyword strategy, the more engaged your customers will be, and the more traffic you'll receive. However, before you start your keyword research, you need to know how to classify the terms you're searching for. In SEO, marketers use:
Head / seed / short tail keywords: One or two words that have a high search volume: e.g., "Branding."
Body keywords: 2 or 3-word phrases with a relatively good search volume: e.g., "Digital marketing services".
Long tail keywords: 4 or more words with a low search volume, but a high degree of specificity: e.g. "London branding and marketing company."
This brings us to our short tail keywords definition. Short tail SEO keywords, otherwise known as "head terms" or "seed keywords" are the simplest, and broadest keywords in your SEO strategy. They're the first thing that crosses someone's mind when they're looking for a certain product or service, which is why these terms are so competitive.
Seed keywords are also the launching point for the rest of your keyword strategy.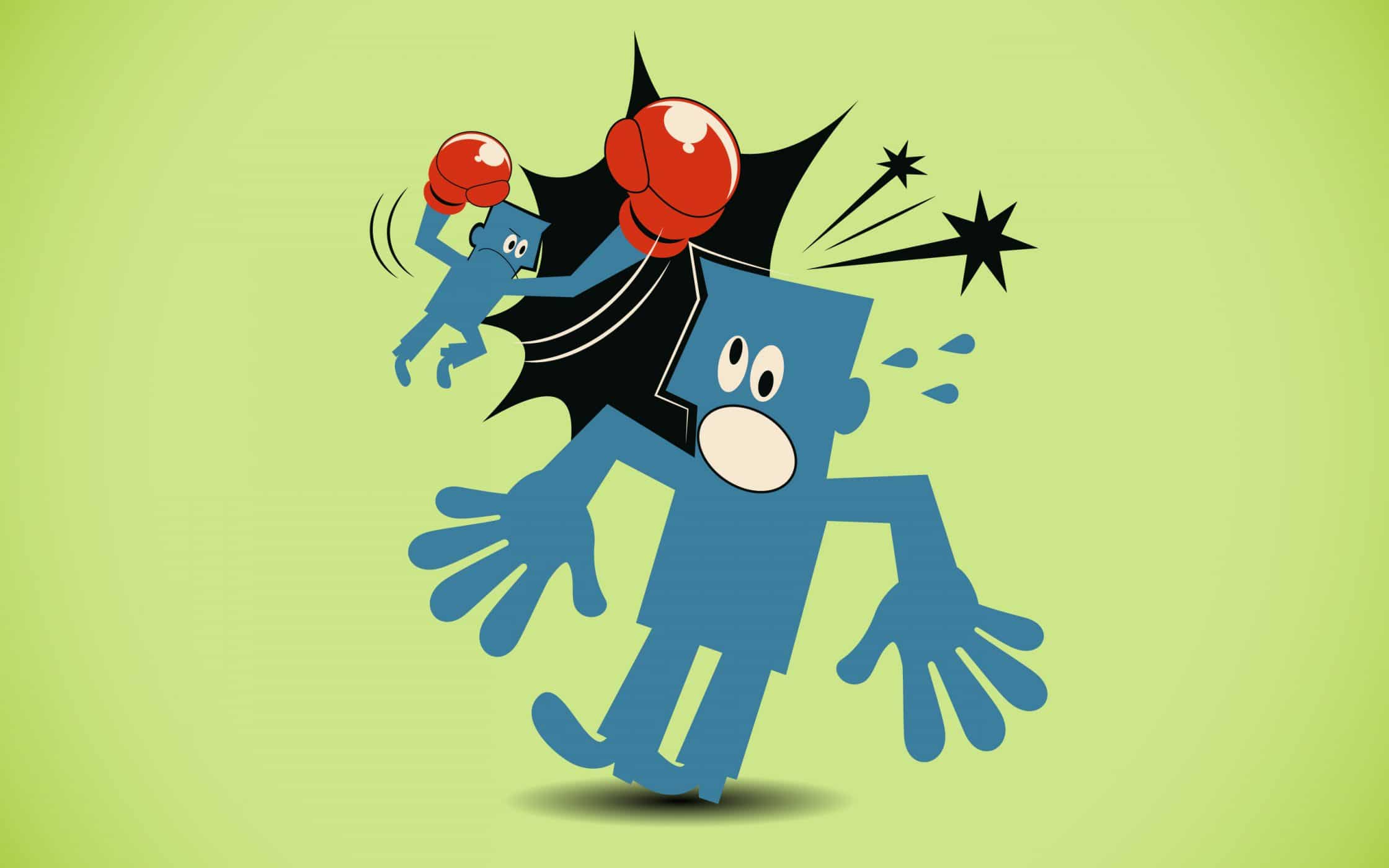 Short tail vs. long tail keywords: Which is better?
There's a lot of argument among marketers and branding companies about whether it's best to rank for short tail keywords or long tail phrases.
As digital marketing trends continue to change, the focus for many companies is beginning to drift further towards long tail keywords. One reason for this is that customers are beginning to search for more personalised experiences online. Another component in long tail keyword success is the rise of audio searching and latent semantic indexing.
However, the truth is that in the argument of short tail vs. long tail keywords, both options have their strengths and weaknesses.
The pros and cons of short tail keywords
The main benefit of short tail keywords, or "head terms," is that they're broad. More people are searching for the word "branding" online, than "London branding and digital marketing companies." If you rank high for short tail SEO keywords, then your company website could potentially show up in thousands, if not millions of searches each week.
If you're searching for better brand reach as part of your SEO strategy, then short tail keywords will certainly bring you out on top. They're diverse, flexible, and they give you the strength you need to connect with countless customers. Of course, seed keywords aren't as perfect as they seem.
While short tail keywords drive a lot of traffic, they're also incredibly competitive. The broad nature of these keywords means that your company is joining the back of a very long queue of other businesses all trying to rank for the same term. After all, there are thousands of other branding organisations just like you who want to get high traffic from the word "branding." That means that you're very unlikely to come out on the top of the search engine result pages – unless you have potentially unlimited funds to invest in your marketing plan.
At the same time, while generic terms can significantly increase site traffic, the visitors you get will also be "generic." That means that all the attention you receive won't necessarily be from the right people, or customers ready to convert. Overuse of generic keywords means you get all the smoke, without the cigar.
The pros and cons of long tail keywords
Half of all search queries are four words or longer.
A solid chunk of your target audience is already looking for you with lengthier, more precise phrases. If you only have short tail keywords in your SEO strategy, then you're missing out on some serious traffic.
Long tail keywords give businesses an opportunity to target more specific demographics and get their business noticed by the right people at the right time. With long tail keywords, you get clicks from people who are further along in the buyer funnel, and more prepared to purchase your products and services.
However, the biggest downside to long tail keywords in the short tail vs. long tail keywords equation is that you need to know which long phrases your customers are looking for if you want to connect with them. Targeting long tail keywords requires more in-depth research and a lot of trial and error. At the same time, even if you do find a successful phrase, you'll be getting a lot less traffic from your long tail phrases than you would be with short tail keywords.
Ultimately, the best way to boost your marketing strategy is to find the right balance between both short tail and long tail keywords. Walk the tightrope between both options, and you'll attract a broader range of initial customers while ensuring that you get the targeted traffic you need too.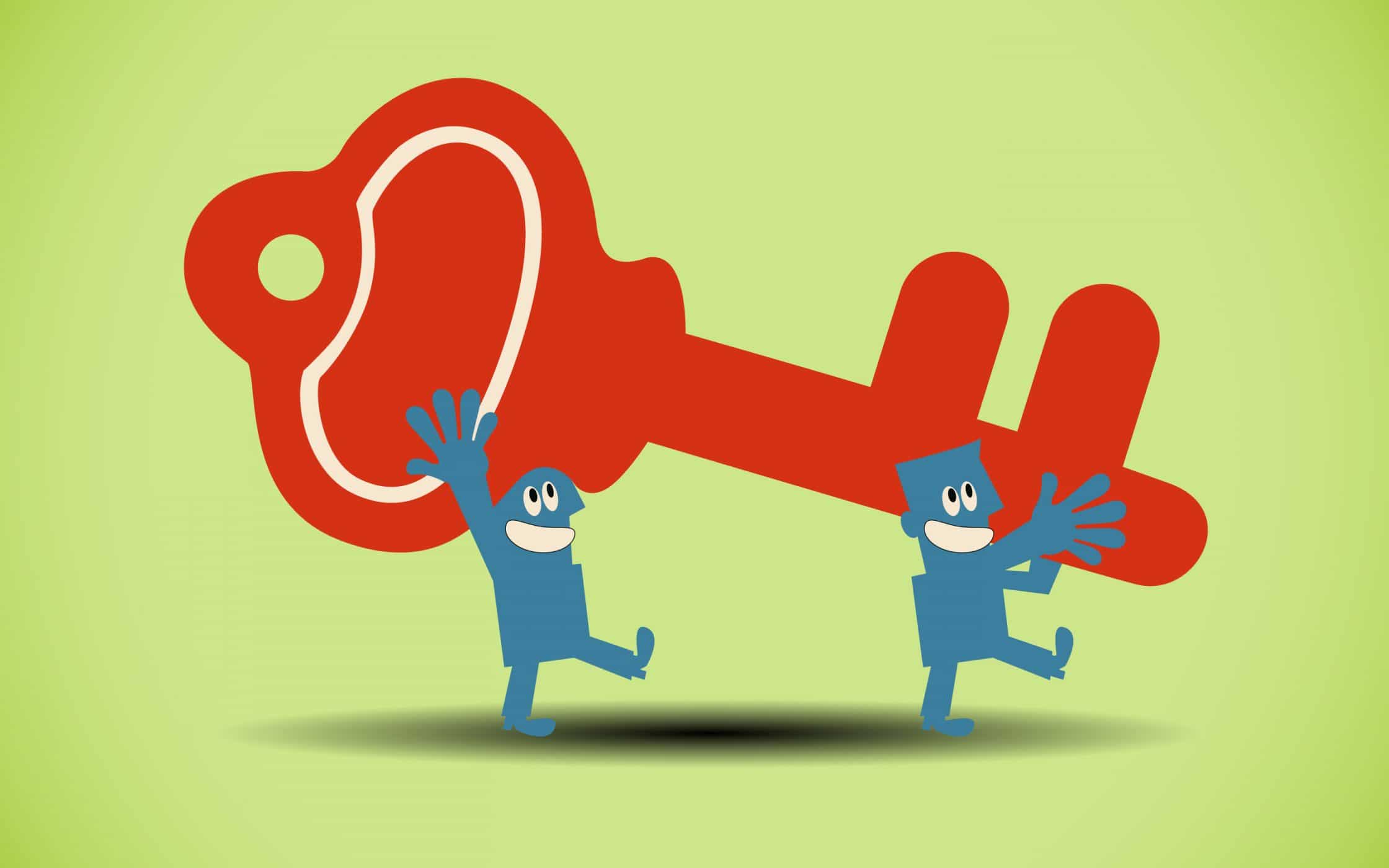 How to find & use short tail keywords in SEO
Now that we've established how important keywords are in your strategy for digital presence, it's time to think about how you can find the right head terms for your campaign.
Your short tail keywords or "seed keywords" will help to direct future marketing techniques and promotional strategies. They'll also give you the base information you need to start planning long tail keywords too.
So, how do you find and implement your short tail SEO keywords?
1. Start with a brainstorming session
If you know your brand and your niche, then you'll also have a good idea of the information that customers need through each stage of their interaction with you. If you're not sure, get together with your team and think about what you would look for if you were searching for your company online. Skim through your brand manifesto and look for key phrases you've used to describe your business in the past.
Remember, you're looking for seed keywords, so terms that are just one or two words in length. Don't over-think your suggestions. Instead, try and list as many basic terms as you can. For instance, at Fabrik, our head terms list might include:
Branding.
Marketing.
Logo design.
Web design.
Brand names.
2. Gather external ideas
Once you've used up all of your internal creativity, you can start to think about looking elsewhere for inspiration. Keyword tools generally won't be your best bet at this stage. Most keyword tools work by using your seed keywords to generate long tail phrases for your content marketing campaigns and SEO strategy.
Instead of switching to tools, analyse your competitors and find out what kind of terms they're trying to rank for. Services like Ahrefs can help with this, and you can also look through competitor blog posts for words that show up frequently.
Just because your competitor is ranking for a certain set of keywords or phrases doesn't mean that you need to rank for those terms too. However, competitor analysis is a great way to launch your keyword strategy and provide you with your initial muse.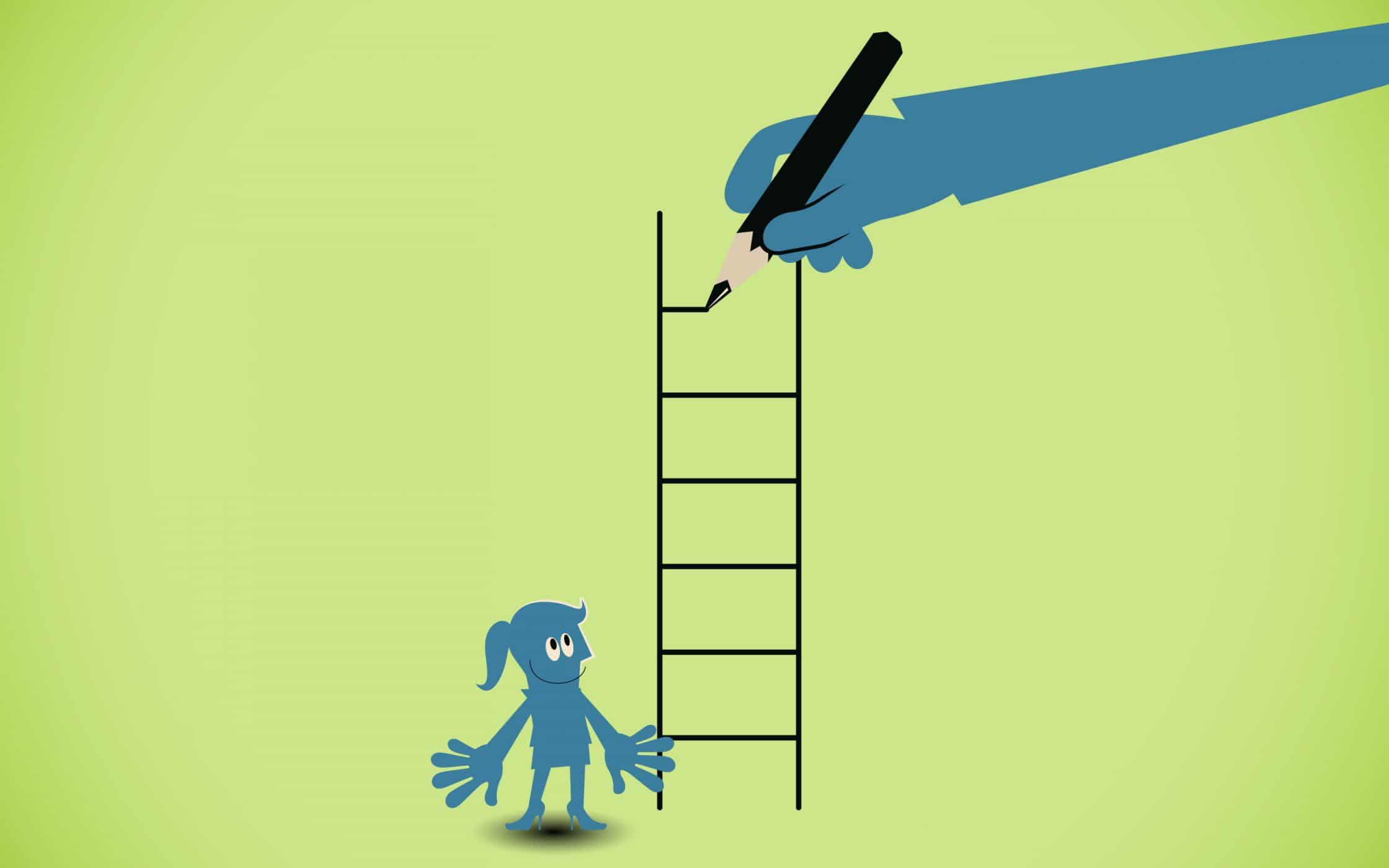 3. Use your seed keywords as a guide for your SEO strategy
In the argument of short tail vs. long tail keywords, it's best to imagine "short tail keywords" as your broad focus areas, and your long tail phrases as narrow focus points. For instance, the term "inbound marketing" is one of the most common head terms in digital marketing. On the other hand, "inbound marketing strategies for startups" is long-tail.
Ideally, you'll need to use both types of keyword in your SEO strategy. When you know your head terms, you can use them to build out into more refined areas for keywords, by thinking about things like:
The location of your target audience
The kind of customers you're trying to sell to.
The questions your clients are asking online.
Head terms help you to map out your keyword strategy and get a full overview of the territory you're trying to rank for. Without those initial short tail keywords, you could end up breezing over huge portions of your marketing strategy.
4. Create categories with short tail keywords
A great way to guide and organise your keyword strategy with head terms is to organise your future content marketing plan with short tail keyword categories. For instance, as you begin to work on your promotional campaigns, your short tail keywords will help you to decide what kind of content you're going to create. For instance:
Short tail SEO keywords give you themes for your podcasts.
Seed keywords help you to create service pages for your website.
Head terms inspire you to create cornerstone content and pillar pages that link out to more in-depth topics on your blog. For example, a cornerstone piece on marketing might link to blogging, video marketing, social media, and email blogs.
As your business grows and your marketing strategies change, your short tail keywords can help you to maintain the right consistency in the content you produce, by reminding you what all of your creations should link back to.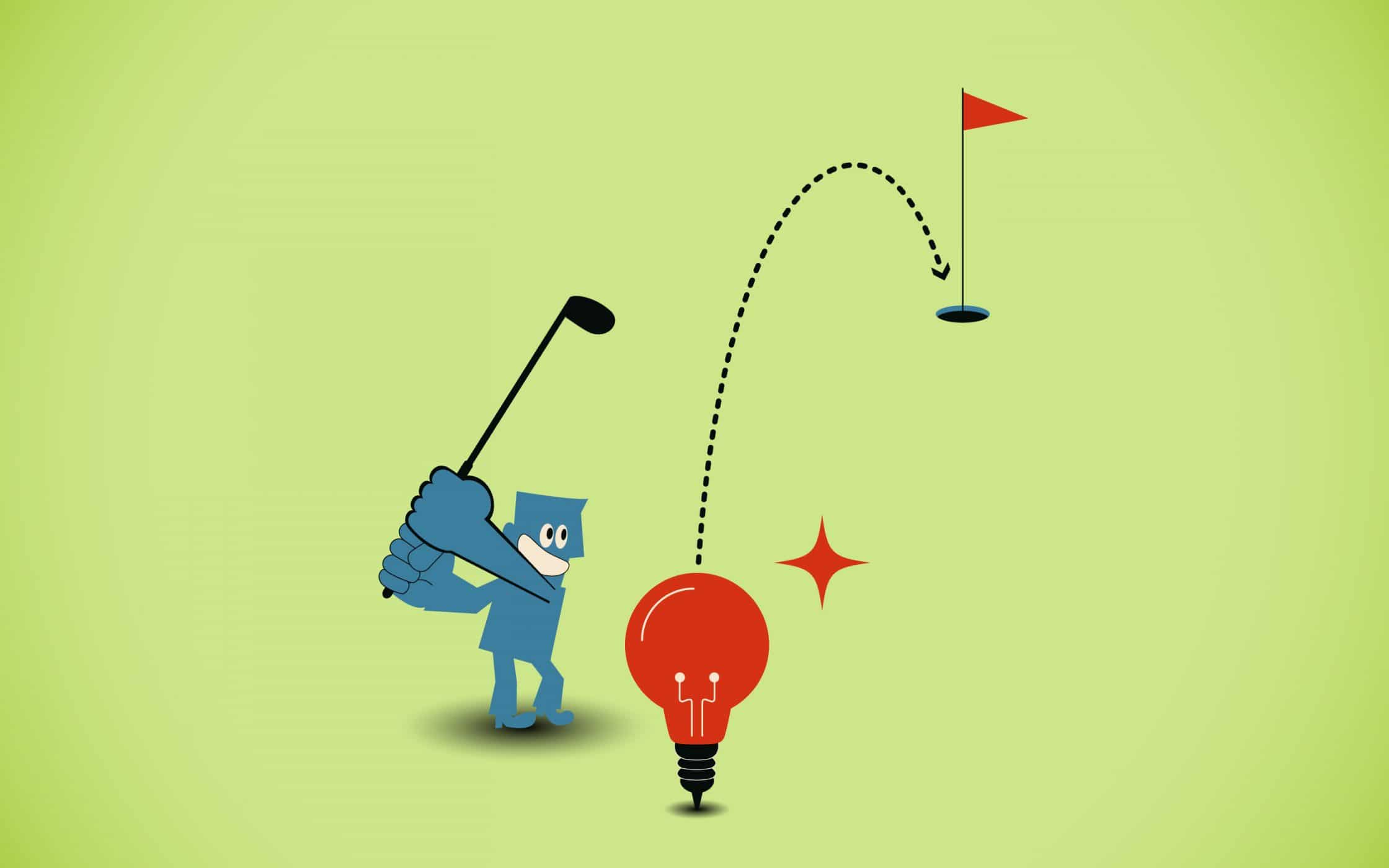 Tips for a stronger keyword strategy with head keywords
Creating the perfect keyword strategy isn't about deciding whether you should use long tail or short tail keywords.
The key to any effective marketing campaign is balance. In the digital marketing world, both long tail and short tail SEO keywords have their part to play in the success of your brand. If you want your communication strategy to work, you need both the specificity of long tail phrases, and the guidance of short tail head terms.
Here are just a few top tips for using short tail keywords in SEO and getting the most out of your keyword strategy.
1. Give your customers what they're looking for
When you're focusing on the nitty-gritty components of SEO, like short tail keywords and long tail phrases, it's easy to lose sight of the big picture. Sometimes, it's worth remembering that the focus of any keyword strategy should be to deliver what your target audience is searching for online.
With your short seed keywords, you can create categories of content that help you to speak to certain groups or user personas in your target market. For instance, a digital marketing company might write about SEO strategies for their tech-focused readers, and content marketing for their more creative clients. From those broad categories, you can dive deeper into the topics you need to cover by looking at your user personas in depth, and the pain points your clients are trying to solve.
Ultimately, no matter whether you're exploring your long tail or short tail keywords, remember that if you can't imagine your customer typing a phrase into Google, it shouldn't be part of your campaign.
2. Know where to place your long tail and short tail keywords
Once you've figured out what your customers are looking for, and you've come up with a content marketing plan, it's time to place your keywords. Keyword placement is a tricky topic for many companies. Use terms too frequently, and Google will penalise you for creating spammy content. However, if you don't use your keywords enough, then you'll never rise up the search engine result pages.
Fortunately, there are ways that you can combine short tail SEO keywords and long tail terms in your content without overwhelming your audience. For instance, if your long tail keyword was "How to make content go viral" you can use that as your title, and use your short tail keyword in the permalink: www.yourwebsite.com/blog/viral-content.
Your short tail keywords will also fit well into:
Your meta tags.
Descriptions.
Social media updates.
Backlinks on other sites.
Alt tags for images.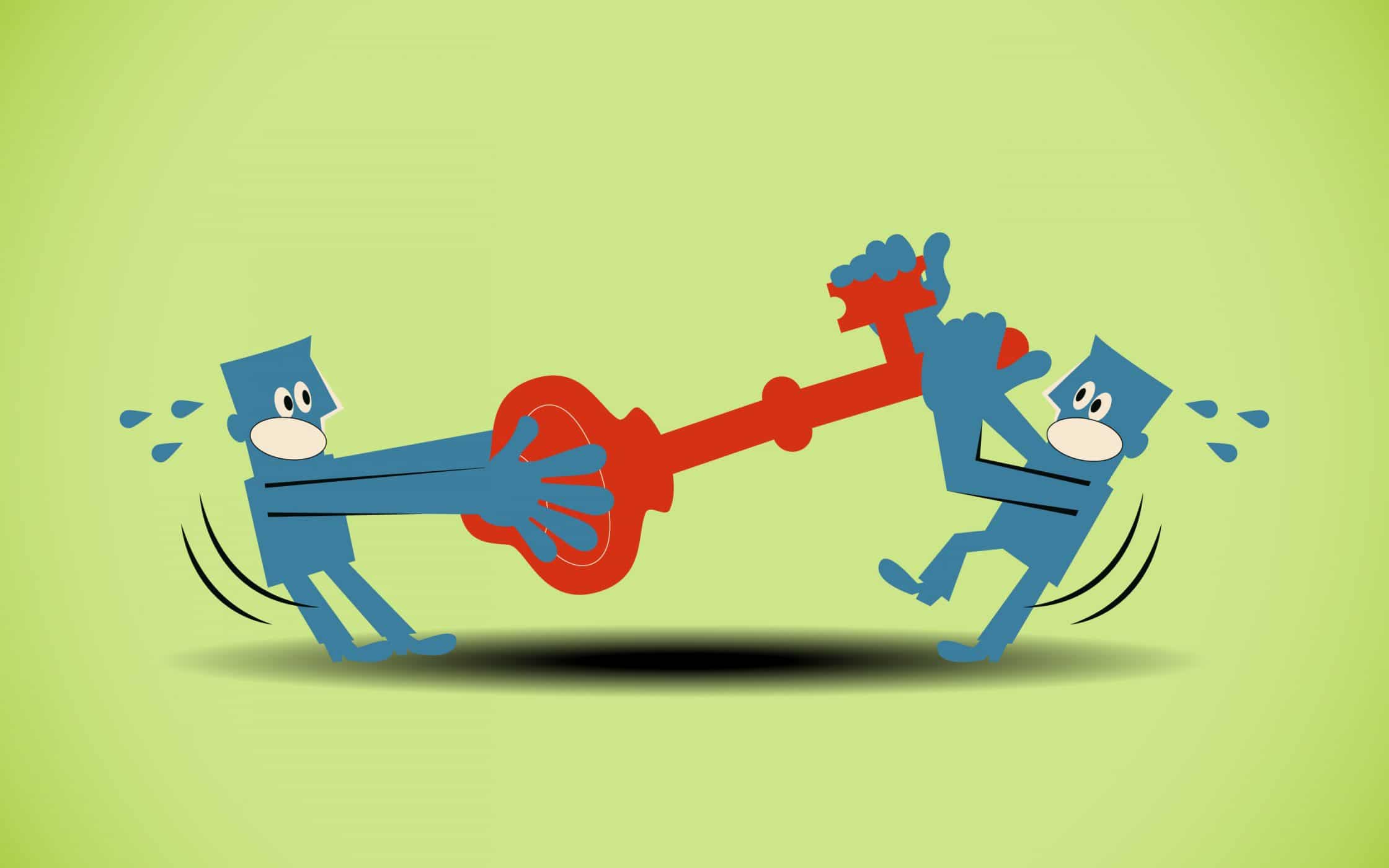 3. Never force keywords where they don't belong
Just as it's important to know where you can safely place your short tail SEO keywords, it's also crucial to know where you can't place them. Because short tail keywords are simple and easy to use in just about any sentence, it's tempting to try and shove them constantly into your writing. For instance, if you're a digital marketing company, you can probably fit the word "marketing" into every couple of sentences.
Of course, while doing that might fill your pages full of rich seed keywords, it also means that your pieces get a little competitive. If your terms don't appear naturally in your writing without pushing, leave them out.
Ultimately, you're more than welcome to fit as many relevant words and phrases into your content as possible – if they feel and look natural. Remember that just because you're writing for search engines doesn't mean that you're not still writing for human beings too. The last thing you want is to earn a reputation as a company with keyword-stuffed content. Go back through your pages after you produce them and remove any words you stumble over as you read.
4. Consistently improve on your keyword strategy
Finally, identifying and implementing keywords isn't a one-time task. Whether you're using long tail or short tail keywords, the best content comes from a well-optimised and consistent keyword strategy.
As you begin to learn more about your audience, including the terms they use to search for you, go back and adapt your SEO plans. There are plenty of tools out there, like Google Analytics, that you can use to track the terms that lead people to your pages. Keep a note of any phrases that work well for your conversion rate, and any that aren't having the right impact.
Additionally, if you find that one of your keyword-focused content pieces isn't performing as well as you'd hoped, don't just go back and stuff more keywords into it. Think about whether people are getting the information they need when they search for that keyword. For instance, if the head term "conservative logo" ranks well for your branding agency, are your customers looking for:
A guide to creating conservative, simple logos?
An overview of political party logos?
A conservative logo how-to page?
The broad nature of short tail keywords means that the content you create won't always be exactly what your target market is looking for. The more you learn, the more you'll be able to adapt and build.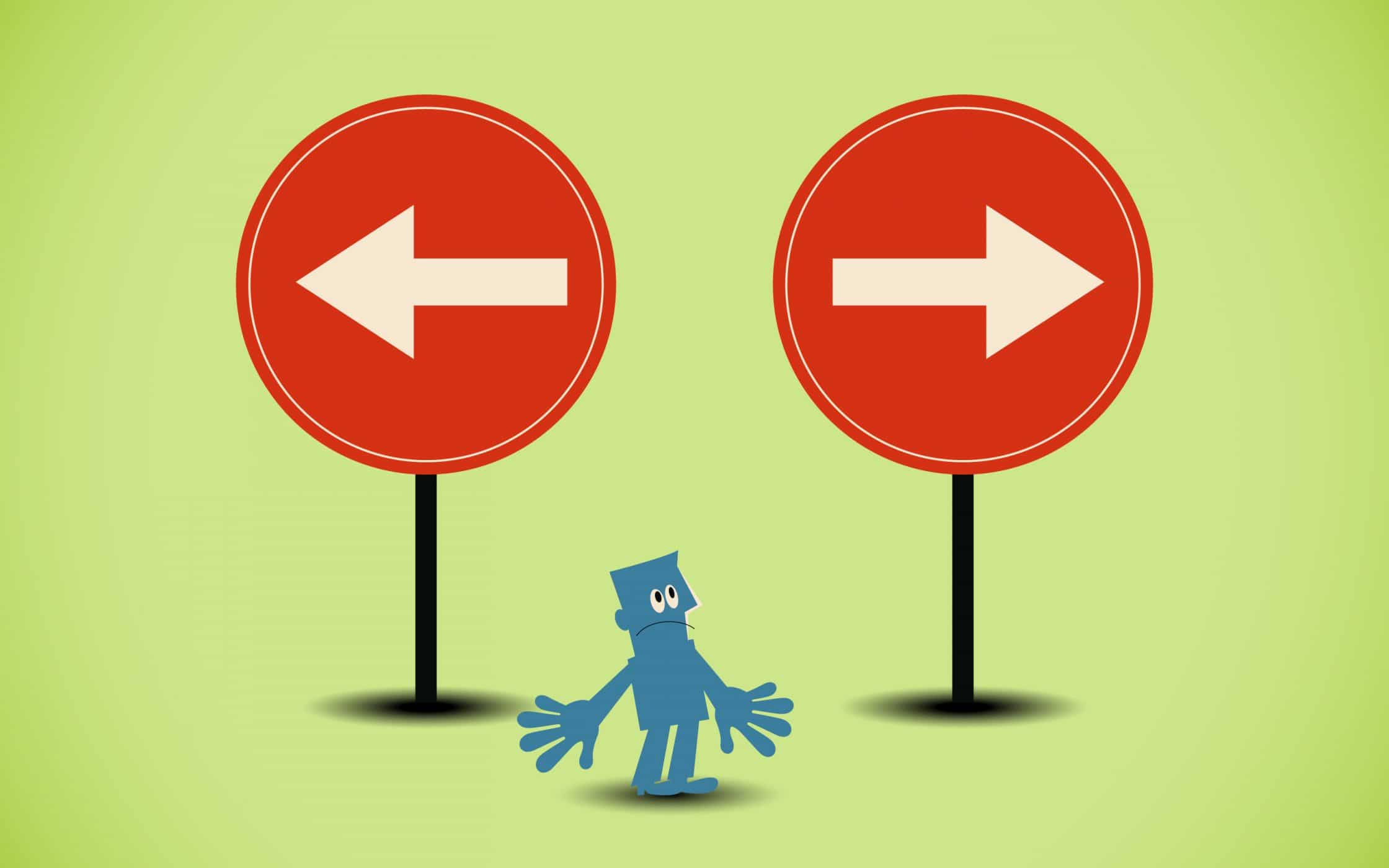 Do you need long tail or short tail keywords in your campaign?
Short tail keywords are an important part of your SEO strategy.
However, they're also just one piece of the puzzle.
Your head terms are the compasses you can use to guide the rest of your search engine optimisation efforts – including your plans for long tail phrases. The question for modern businesses isn't whether you need long tail or short tail keywords in your campaigns – but how and where can you use both?
While short tail keywords are beneficial from a broad directory perspective. Long tail phrases help to give you the specificity you need to connect with customers on an emotional level. To be successful in your Google rankings, you need the right combination of both.
Managing the data of short-tail and long-tail keywords can be challenging at scale. Following a good SEO Strategy is a crucial thing for your online rankings and organic traffic. Read this How to search engine optimization strategy on OutreachMama guide and get your rankings up to the sky.
The more you learn about the different types of keywords available to you, and the phrases that your customers use every day, the more your SEO strategy can grow.
Stay tuned for more industry-leading tips from Fabrik, on how to make your SEO campaigns shine.
If you enjoyed this article, you might enjoy these too:
— Sensational SEO: How to leverage long tail keywords
— SEO copywriting strategies: The secret search formula
— Can't handle the proof? How to use brand case studies
— Stretching success: Is it time for a brand extension strategy?