Keywords are probably one of the best-known components of search engine optimisation.
They're the words and phrases that dictate what your website, blog post, or article is all about.
Keywords are like digital beacons. They give context to your posts, attract the right customers, and tell the search engines where to place you in the SERPs.
Use keywords correctly, and you'll climb your way to the top of the hill on the search engine result pages. The golden rule of SEO is: the higher you rank, the more traffic and conversions you get.
While the concept of a keyword is simple enough, things get a little more complicated when you realise that there are different kinds of key terms.
So, what kind of keywords do you need?
Most companies focus on a combination of "head keywords" – the search terms that get the most traffic in their niche, and long-tail keywords. Long tail phrases are the lengthier, more precise queries that your customers type into Google. Since half of all search queries are 4 words or longer, long tail terms, play an important part in your SEO strategy.
By the time you've finished reading this article, you'll have a long tail keywords definition, guidance on how to find the perfect terms, and an overview of how you can implement long tail phrases into your content.
Let's begin.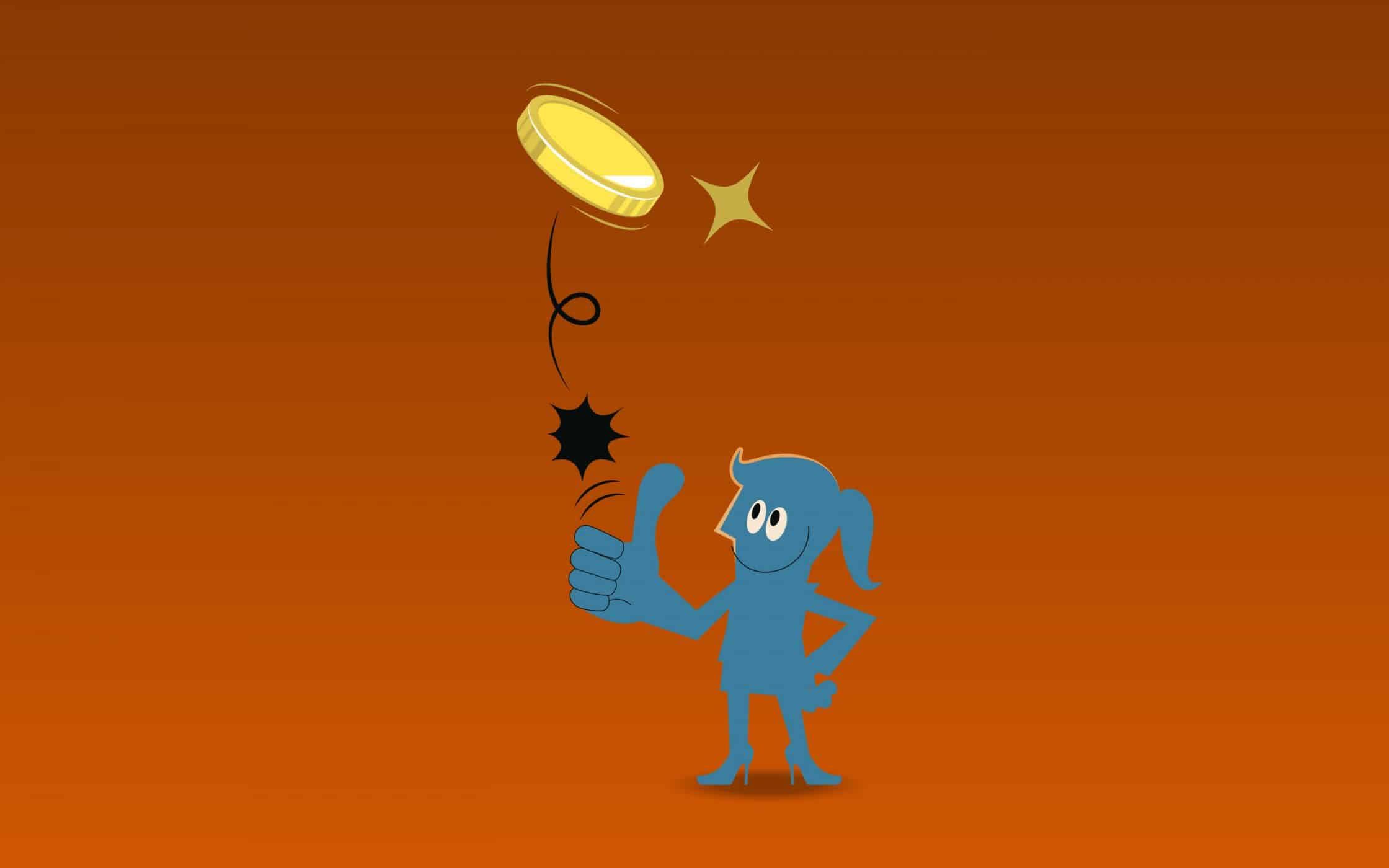 Heads or tails? What are long tail keywords?
Let's start with the million-dollar question:
"What are long tail keywords?"
They're part of your SEO marketing plan.
Google and other search engines look for keywords in your blogs, website copy, and other content to determine where you should appear in the search engine result pages (SERPs). The more you embed a certain term or phrase into your marketing strategy, the more your brand becomes associated with those words. Eventually, consistent use of the right terms gets you toward the top of the search results, and in front of your target audience.
Long-tail keywords are the terms that don't receive as many searches as other basic terms, because they're more specific. For instance, when someone searches for "Blue suede shoes with a black buckle" instead of "Blue shoes," they're using long tail keywords.
Long tail keywords take their title from graphs of Google search results. Terms at the "head" of the graph get more searches, but they also have more competition associated with them. For instance, if you're a digital marketer, you'd struggle to rank for the term "digital marketer" because thousands of other companies are trying to use that phrase too. However, if you went further down the graph to the "tail end" of the search results, you'd find more refined terms, which are easier to rank for, like:
Local digital marketer in [Your Town].
Online digital marketing companies.
How to work with a digital marketing business.
Although head keywords will help to launch your digital marketing mix, long tail keywords will give it more depth and potential.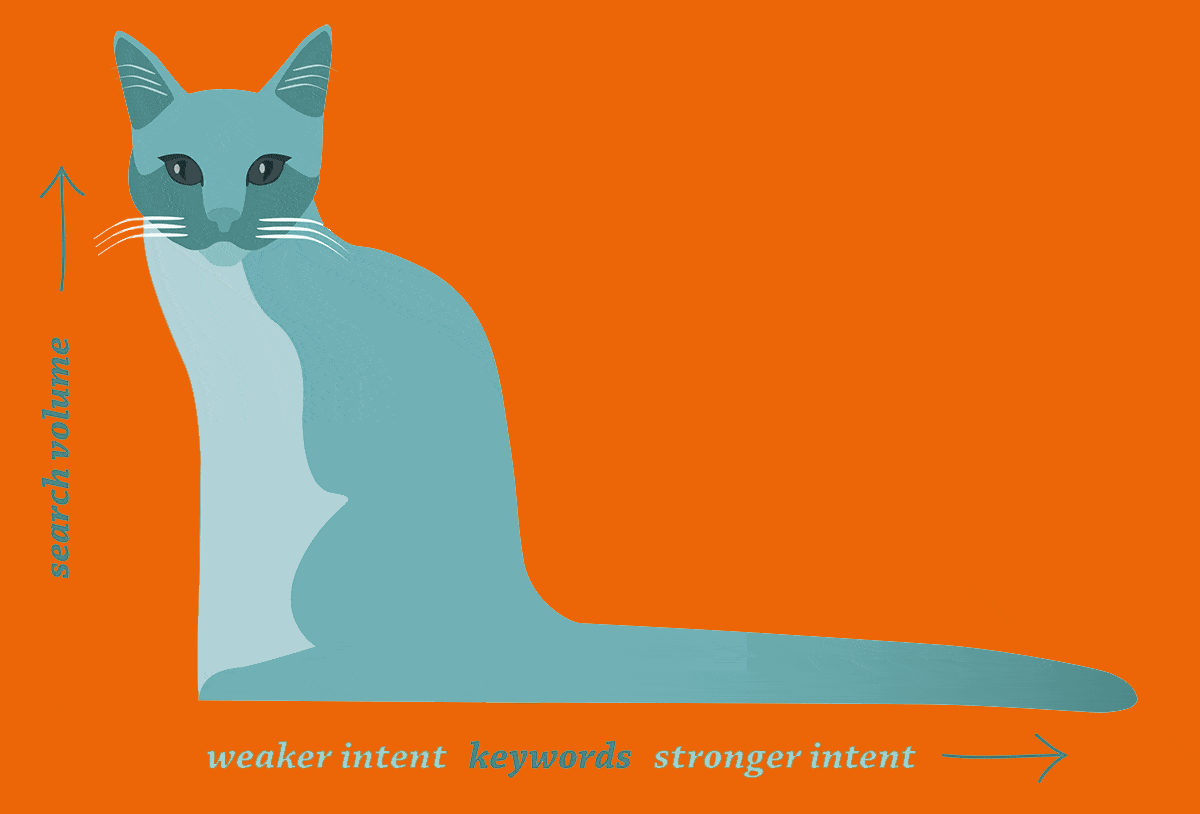 The benefits of using long tail keywords in your campaigns
It's easy to assume that the most competitive "head" keywords would be the only ones you need to worry about ranking for. However, just because search volume is high for head keywords, doesn't mean that you'll end up with greater conversions.
In fact, using long tail keywords can help you to find more qualified leads. After all, when we're looking for specific solutions to problems online, we generally use more words in our queries. Here are just some of the benefits of using long tail keywords in digital marketing:
1. Increased conversions
Studies indicate that companies can get 2.5 times more conversions for long tail keywords than they can for "head" terms. It all comes down to the nature of the buyer journey. Imagine you were thinking about doing something new with your hair. You might type "hairstyles" into Google. That's a great example of a head term with a lot of traffic.
However, you're using that keyword to fuel the "awareness" stage of your purchasing journey. That means that you're miles away from making a purchase. On the other hand, if you knew you wanted to change your hair colour to silver blonde, then you might search for "Silver blonde hair dye UK." At this point, if you find a website selling the product you're looking for, you'll be more likely to buy. Long tail keywords come with higher levels of "intent."
2. Less competition
Another benefit of using long tail keywords in your digital marketing strategy? A higher return on your investment. Although head terms don't deliver as much buyer intent as their long-tail counterparts, they're a great way to drive traffic. If you can rank first for the term "Digital marketing," then you're sure to appear more frequently in a host of consumer searches.
Unfortunately, the popular, yet generic nature of head terms also means that thousands of other companies are using these words in their PPC and content marketing campaigns. To have any chance of ranking for head terms, you'd have to funnel thousands into your marketing strategy. Alternatively, because long-tail keywords are less competitive, they're also less expensive investments. You can rank high faster, without investing as much cash into your campaigns.
3. Better opportunities for semantic search
Using long tail keywords in your campaigns can also be a powerful strategy as we move into the world of semantic search. We're currently living in an environment where 55% of millennials use voice search daily, and we talk to bots like Siri every day. As people start to feel more comfortable using natural language in their digital exchanges, long tail keywords will become essential.
After all, you don't ask Alexa to look for "pizza" you it to look for "Cheap Pizza places near me." If you can predict the long-tail questions your customers will ask, you can set yourself up for a world of success in the future.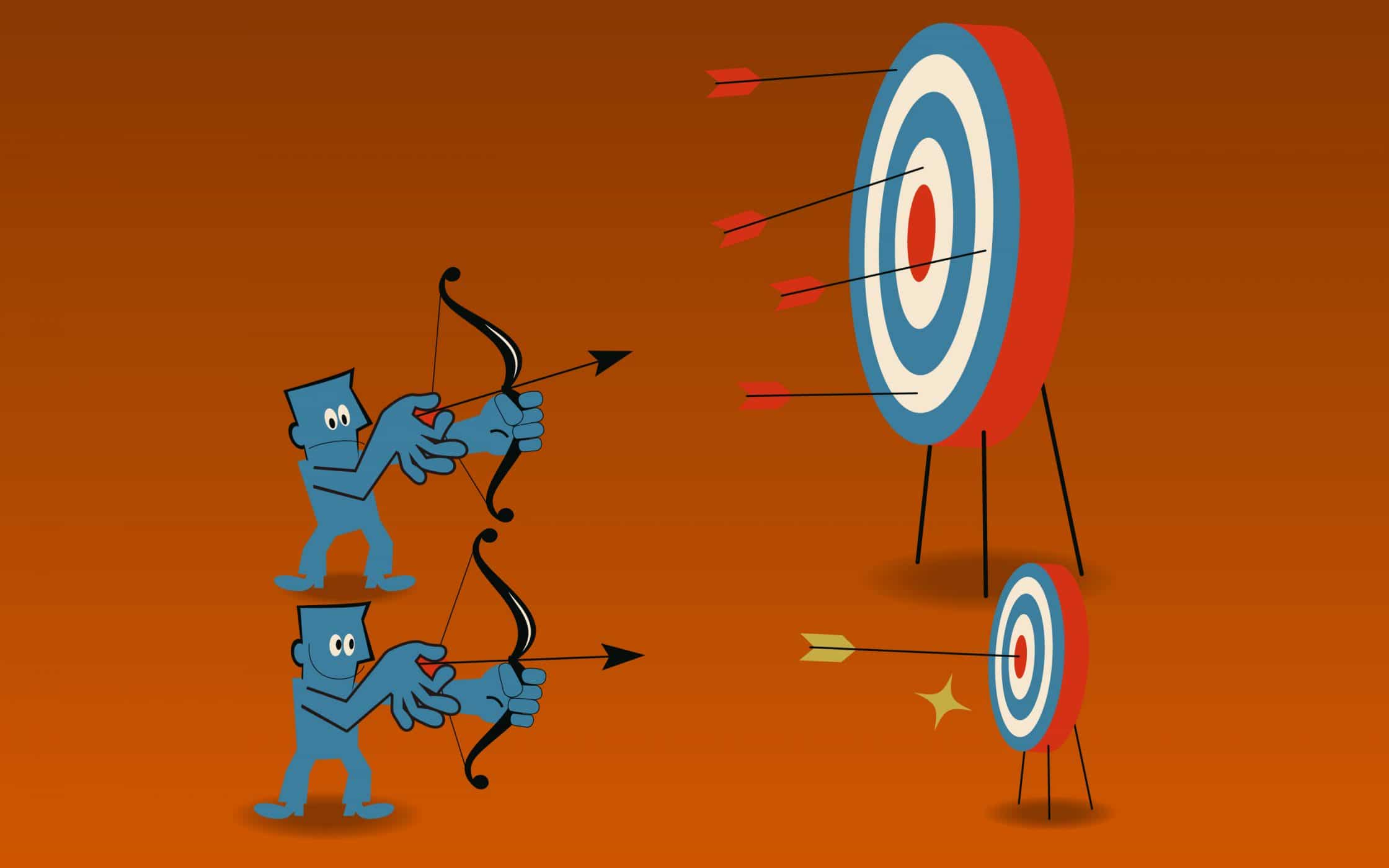 How to find long tail keywords for niche marketing
Now that you know why you should be using long tail keywords, it's time to start finding them.
Figuring out how to find long tail keywords might seem complex at first. However, all it takes is a little creativity and the right long tail keywords tools.
While the strategy you use to find long tail keywords will differ depending on what you already know about your target market, and the resources available to you, the following ideas will help you to get started.
1. Study the competition
The easiest way to get a jump on your long tail keywords strategy is to find out what your competitors are doing. There are plenty of tools out there like BuzzSumo, Linkio, and Ahrefs that allow you to enter the URL for a competitor's website and find out what terms they're ranking for.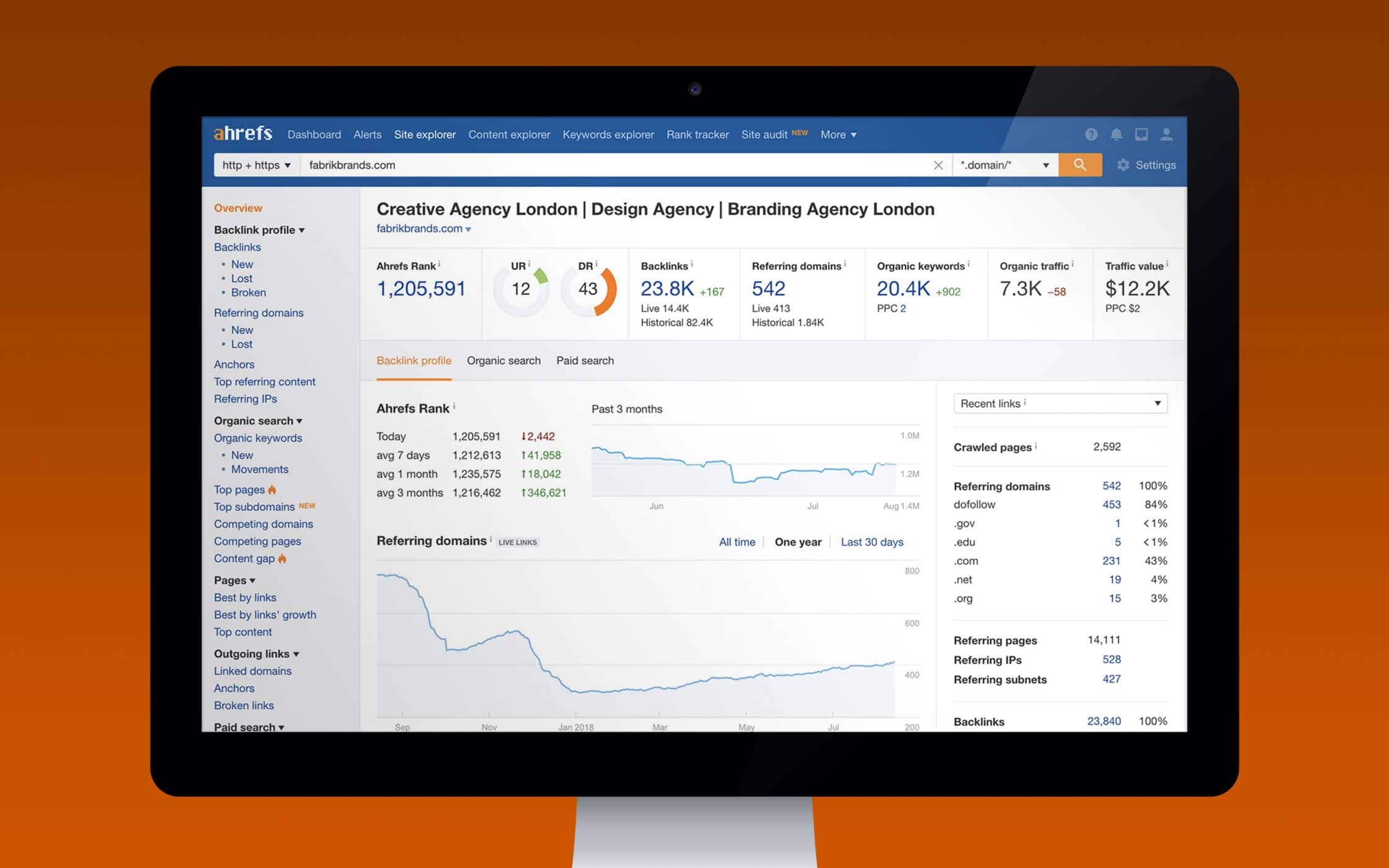 Though it's rarely a good idea to simply copy-paste your long tail keywords definition from a competitor's strategy, the phrases you find will give you a good launching point. Make sure you try multiple tools to find the one that gives you the best results.
2. Create a list of "head" keywords
For most companies, generating a list of head keywords is easy. All you need to do is sit down with your team and brainstorm all the words or phrases you'd associate with your company, or the piece of content you want to produce. For instance, for a piece about long tail keywords like this one, you might list:
Long-tail keywords.
Using long tail keywords.
Finding long tail keywords.
Keywords.
SEO.
Search engine optimisation.
Those main keywords will give you a baseline on which you can build out possible long tail keywords that work for your company. For instance, if you're a niche marketing brand, "finding long tail keywords" might become "how to find long tail keywords for niche marketing."
For the most part, your head phrases should be short, simple and straight to the point. Remember, they're just the first step in your journey.
3. Access a long tail keywords tool
When you've used up all your creativity in a brain-storming session, and you've hit a wall with your ideas, you can always turn to a long tail keywords finder tool for help. There are several different software solutions out there that can help with compiling lists of relevant keywords. For instance: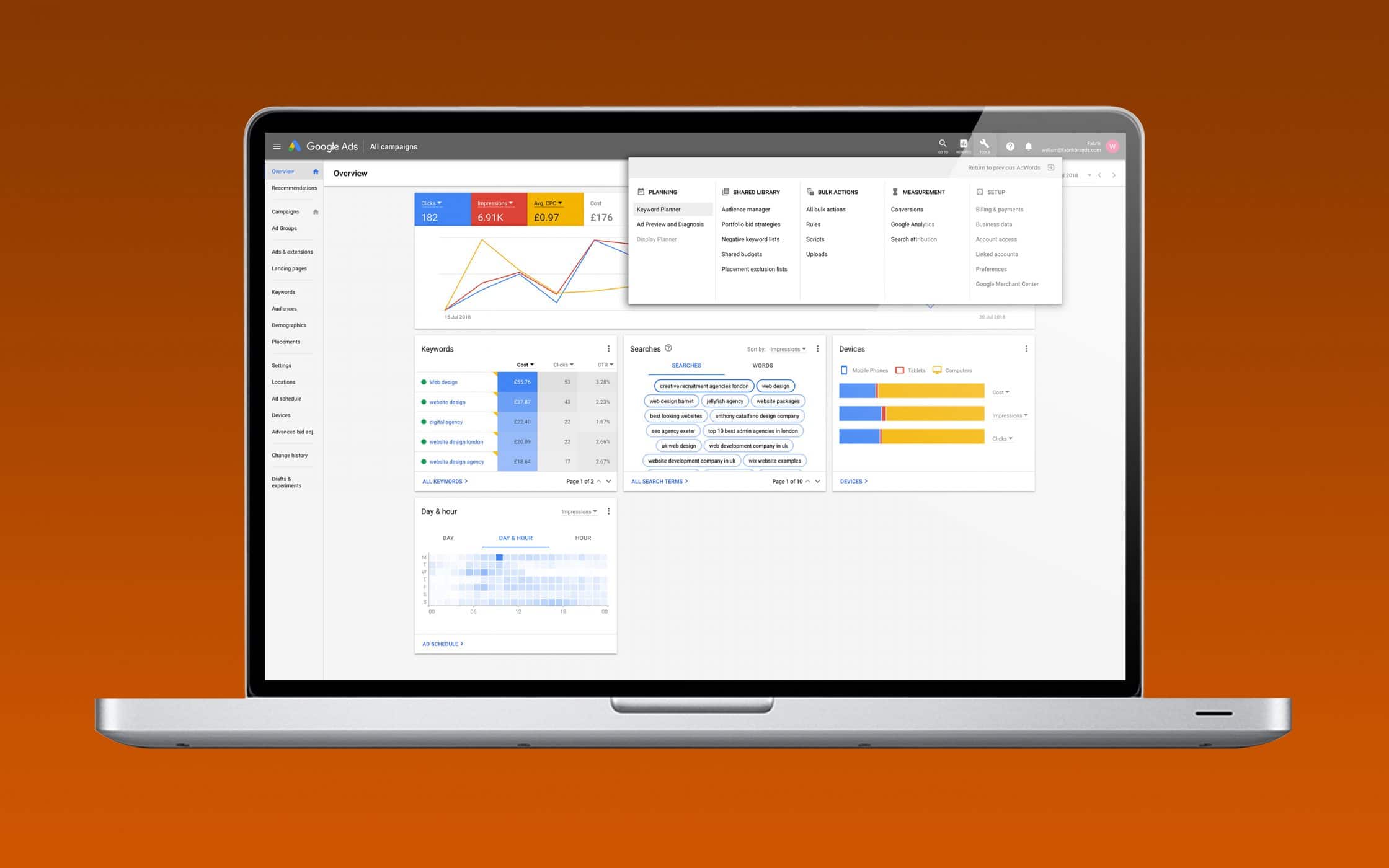 The Latent Semantic Indexing Graph (LSIGraph) generates a list of long tail keywords that are related to the broad keyword that you provide.
Answer the public is a free tool that generates huge lists of possible long-tail keywords based on your head term. Usually, this tool works by adding questions and propositions to the term to make it more specific.
Google Ads has its own keywords planner in the "Tools" section. This is particularly great for companies using long tail keywords in their PPC ad campaigns. With the keyword planner, you can look for key phrases that are related to a specific audience, or location. You can also see a guide of how difficult it will be to rank for each term the tool suggests.
4. Look at what people are talking about online
One of the best ways to choose long tail keywords for your strategy is to find out what your customers are already talking about online. The digital world and social media have created a fantastic platform for people to discuss anything and everything.
Visit message boards and forums that are related to the topic you want to talk about.
Look into your social media marketing strategies and find out what trending topics your customers are searching for (look at hashtags too).
Go to question sites like Quora and eHow to find queries related to your product or service that you can transform into long tail keywords examples.
Mine your analytics to find out what kind of terms are sending people to your website and landing pages.
Use your search query reports in PPC to find out which terms are driving the most clicks in your PPC strategy.
5. Use the search engines to your advantage
If the idea of using a long tail keywords tool isn't for you, there are still ways that you can build on your initial brainstorming session. For instance, when you start typing a word or phrase into Google's search box, it automatically shows you a drop-down list of terms that other people are searching for. This list instantly tells you what people in your space want to know about your topic.
For instance, if I search for "best branding com-" I get: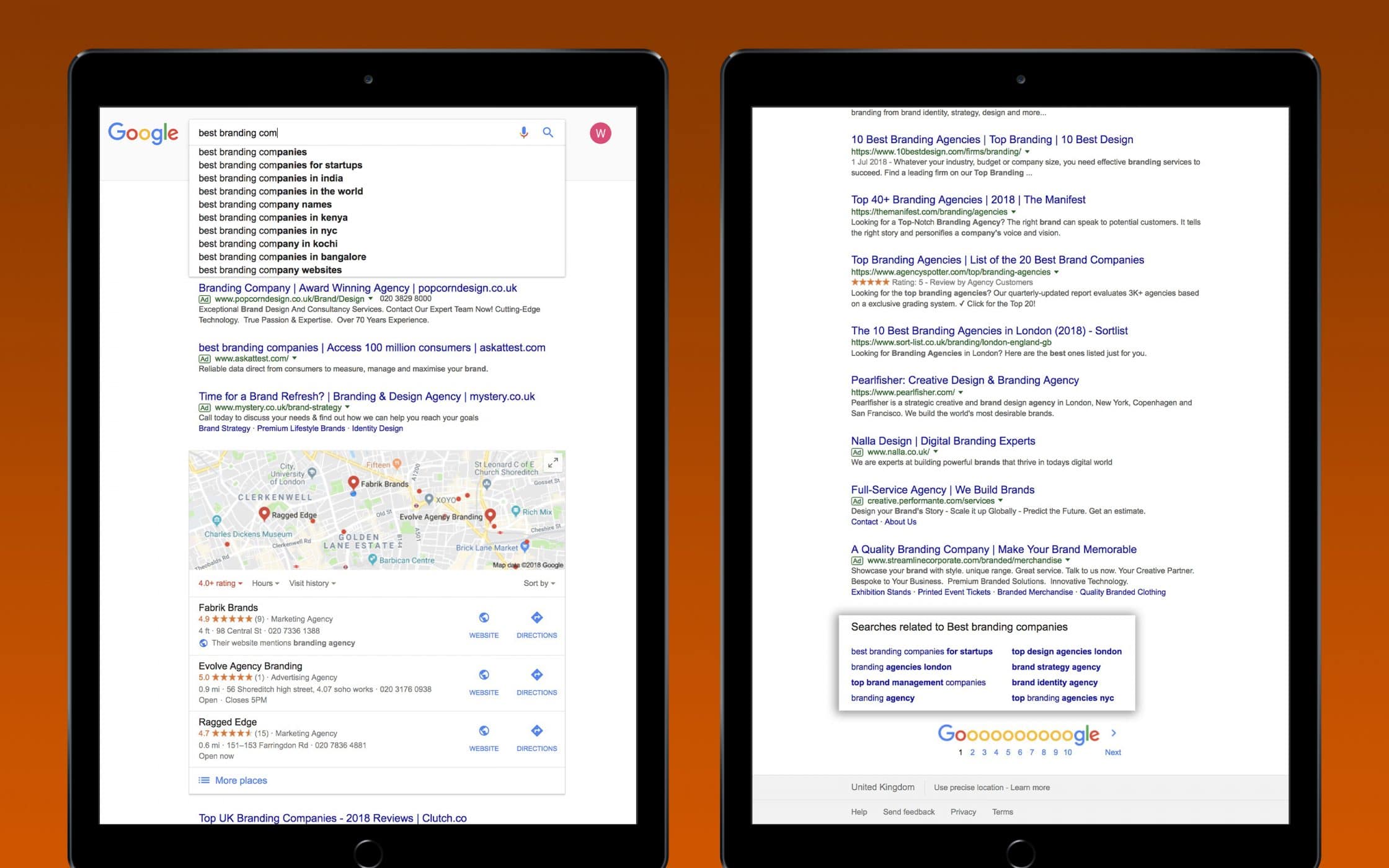 When you click through to a search suggestion, like "Best branding companies," scroll to the bottom of the page, and you'll find "related searches" too. Use those terms for a handful of additional long tail search ideas.
Long tail keywords and SEO: How to use long-tail terms
Long tail keywords are the ultimate way to boost your SEO strategy.
According to WordStream research, the top 10% of all landing pages convert at a rate of 11.45%. On the other hand, the average conversion rate for a long tail keyword is 36% .
If you're not using long tail keywords in your inbound marketing campaigns, then you're missing out on a huge number of potential leads. Of course, just because you know how to find long tail keywords doesn't mean that you know how to use them effectively. While it's tempting to think that you can just start throwing as many terms into your content as possible, you need to be strategic with your placement. To make the most of long tail keywords and SEO, try the following tips:
1. Keep your brand and user in mind
With a little luck, the tips above should help you to find numerous long tail keywords you can add to your marketing strategy. Remember, although many of these phrases may have search engine potential, they won't all be relevant for your brand. Before you start building content on any specific long-tail keyword, make sure that you know what your audience wants from you.
For instance, if you're a company that offers branding strategies to enterprise companies, then you might find plenty of long tail keyword examples relating to "branding for start-ups" or "small business branding tips." Though those terms have good ranking potential, they're not appropriate for the image you're trying to create, and they're not going to be helpful to your target audience. Don't let your quest for keywords lead to inconsistent branding.
2. Use long tail keywords naturally
Using long tail keywords naturally can be difficult, but it's an important part of making sure that you don't damage your SEO rankings. If you attempt to stuff your blogs, articles, and website content with long tail keywords that don't look or sound right, then you could end up with a Google penalty.
Ultimately, Google wants to put high-quality, relevant content at the top of their SERPs. Keyword-stuffed content that barely makes sense doesn't meet that criterion. Make sure that you only use your long tail phrases when they make sense.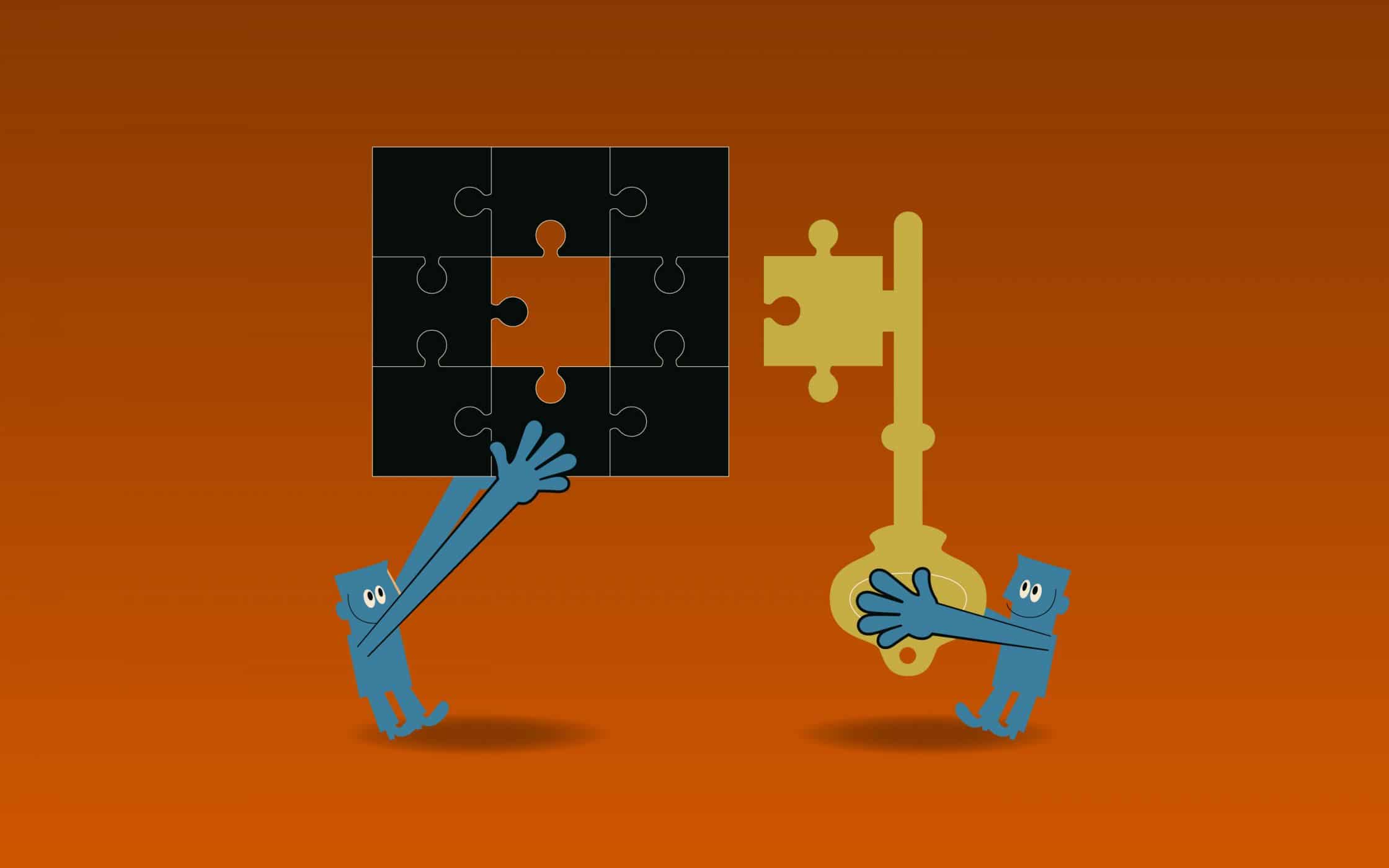 3. Use your keywords in your intro, subheadings, and conclusion
If your long tail keyword is something like "How to choose the best brand name,"there's a good chance you won't be able to use it too often within the body of your content without making your blogs and articles sound bulky. However, you should at least try to enter your keyword into the intro, conclusion, and subheadings of your piece where possible.
The introduction is where you can explain the nature of your content, and why you're writing about "how to choose the best brand name." It makes sense that your long tail keywords would appear in the intro.
The conclusion is also a natural place for long tail keywords to reside, as it's where you draw your discussion to a close and reflect on what you've covered.
Subheadings are a great way to draw attention to your keyword phrase and remind the search engines of what you want to rank for. Just make sure you don't try to force the phrase if it doesn't fit.
4. Transform long tail keywords into optimised headlines
Finally, remember that you should always be using your long tail keyword examples in your title or headline. After all, the headline is the first thing that Google looks at when it's deciding where to place your content. However, keep in mind that you're still writing for humans, even if you need to keep SEO strategies in mind.
The good news is that you can get clever with your headlines, by adding dashes, colons and other punctuation to long tail keywords. The right symbols break up your long-tail keywords and make them more engaging. At the same time, Google completely ignores those components when they're checking for long-tail phrases. For instance, if your long tail keyword was "Word of mouth marketing strategies and campaigns," your headline could be:
"Mastering word of mouth: Marketing strategies and campaigns to try."
Play around with the formatting of your long tail keywords to see what kind of titles you can create.
5. Remember to link from head to tail
As you work on your content marketing strategy, implementing new long tail keywords into posts throughout your website, it's important to keep internal linking in mind. Long tail keywords and SEO go together perfectly, but there's more to a search engine strategy than the words you choose. Backlinks, authority, and a reliable site structure can all play a part in where you're placed on the search engine rankings.
Develop a strong network of contextual content that Google and other search engines can use to learn exactly what your business is all about. This means creating cornerstone content from your "head terms" and linking from that content back to smaller articles about specific topics. For instance, a digital marketing company could write a cornerstone service page about branding, then link from that page to articles about brand names, logos, and web design. To more you connect the various pages of your site, the more your long tail keywords start to make sense in the eyes of Google's algorithms.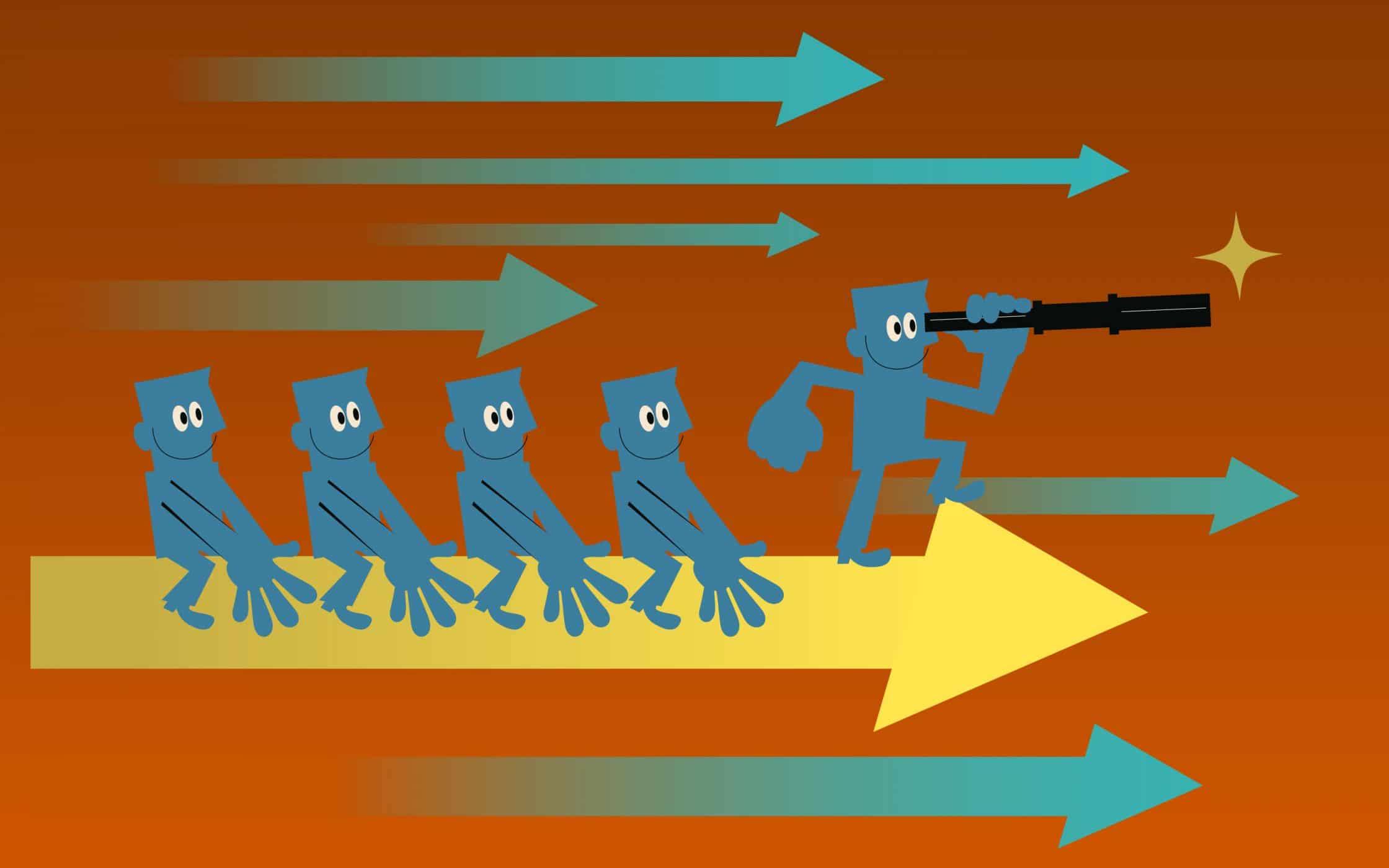 Playing the long game with long tail keywords
Ultimately, ranking high in the search engines isn't an easy task.
If you want to get your name out there, then you need a serious SEO strategy, complete with a content marketing campaign, a list of long tail keywords to rank for, and a good knowledge of your competition.
While companies can accomplish a great deal with "head" keywords and phrases, these terms are generally a lot tougher to rank for than their lengthy alternatives. If you don't have the budget or time to rank for those front-of-the-queue terms, then long tail keywords are a great way to start generating more traffic quickly.
While the pool of searchers you can target with long tail keywords examples is much smaller than it would be for head terms, it's also more targeted too. If your strategy is successful, you'll end up with more qualified leads who are further along the buying funnel, and more interested in making a purchase.
If you enjoyed this article, you might enjoy these too:
— Sensational SEO strategies: The power of short tail keywords
— Can't handle the proof? Using brand case studies as social proof
— SEO copywriting strategy: The secret search engine formula
— Stretching success: When you need a brand extension strategy