The best 4K monitor for video editing is a crucial tool for your profession. Excellent video creation (and editing) may start with the right skill, but a good 4k monitor for video editing can make a huge difference too.
A video editor might use anything from animation tablets, to specialist software to make an amazing video. However, no matter what kind of projects you're working on, you can bet your success will balance heavily on your monitor.
You'll need a monitor which provides exceptional detail, fantastic response rates, and a vast range of colors, so you can achieve the perfect level of video clarity.
In today's ever-evolving digital landscape, the 4K monitor currently stands out as one of the most reliable options for any professional.
If you can't afford to compromise on monitor performance, we've got you covered.
Here are our choices for the best 4K monitor for video editing:
Acer Predator XB273K (best with shield)
Philips 278E1A Frameless (best frameless)
LG 27UN850-W 27-inch (best stand)
AOC U279OVQ (best environmentally friendly)
BenQ PD2700U Monitor (best factory-calibrated)
LG Electronics UltraGear (best for design and gaming)
Samsung UH850 Series (best connectivity)
ASUS ProArt Display (best for artists)
AOC CU34G2X (best curved display)
Read on for more…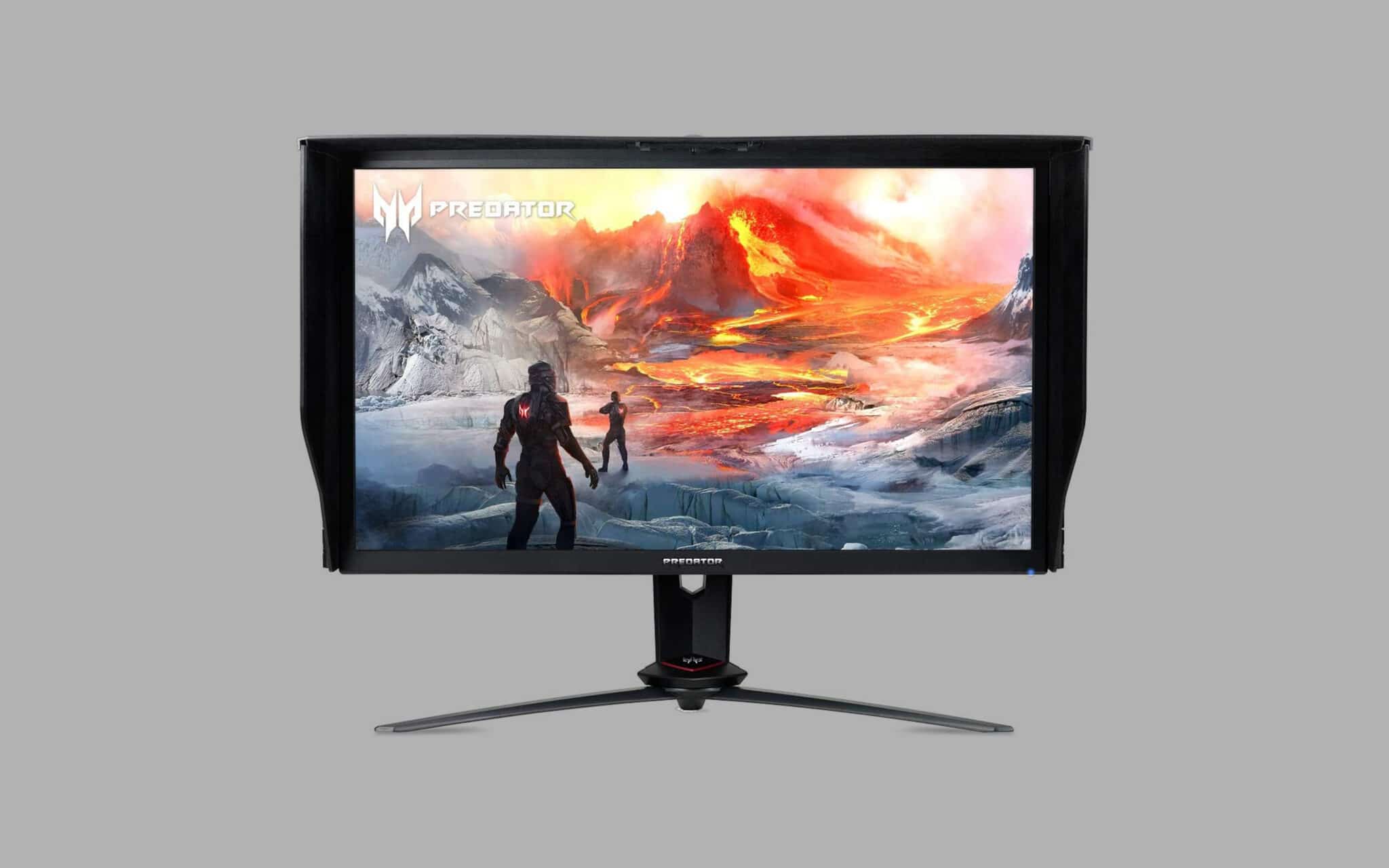 1. Acer Predator XB273K (best with shield)
Acer stands among the leading companies in the technology world. If you want a 4K monitor for video editing, it doesn't get much more professional than the Predator XB273K.
Not only does this device offer an incredible 4K resolution, but it also includes an IPS panel with an ultra-fast 144Hz refresh rate, and G-sync compatibility.
Designed for gamers and professional artists alike, this no-compromise monitor is second to none. Quantum dot technology allows for incredible clarity and depth. The added shade shield also ensures you can avoid any unwanted light making it harder for you to focus.
Features include:
27-inch UHD 4K resolution
Widescreen IPS panel
NVIDIA G-sync compatible
120Hz refresh rate overclocked to 144Hz
DisplayHDR 400 VESA certified
DCI-P3 90% wide color gamut
Quantum dot optimization
2 display ports, 2 HDMI and 4 USB 3.0
Shade screen included
With an unbeatable refresh rate and an ultra-smooth color performance, the Acer predator has it all. This device will ensure you can get the perfect picture on any project, and there are even special "modes" you can choose too, such as "Graphics" or "Movie".
There are some limitations with light bleeding on the 144Hz refresh rate, however.
Pros:
Incredible refresh rate
Ultra HD performance
Widescreen IPS panel
Range of display modes to choose from
Great selection of ports
Cons:
Some light bleeding around the edges
Shield isn't too attractive
Acer Predator XB273K
The Acer Predator XB273K features a 90% DCI-P3 color gamut which stays true thanks to the shield blocking external light onto the monitor.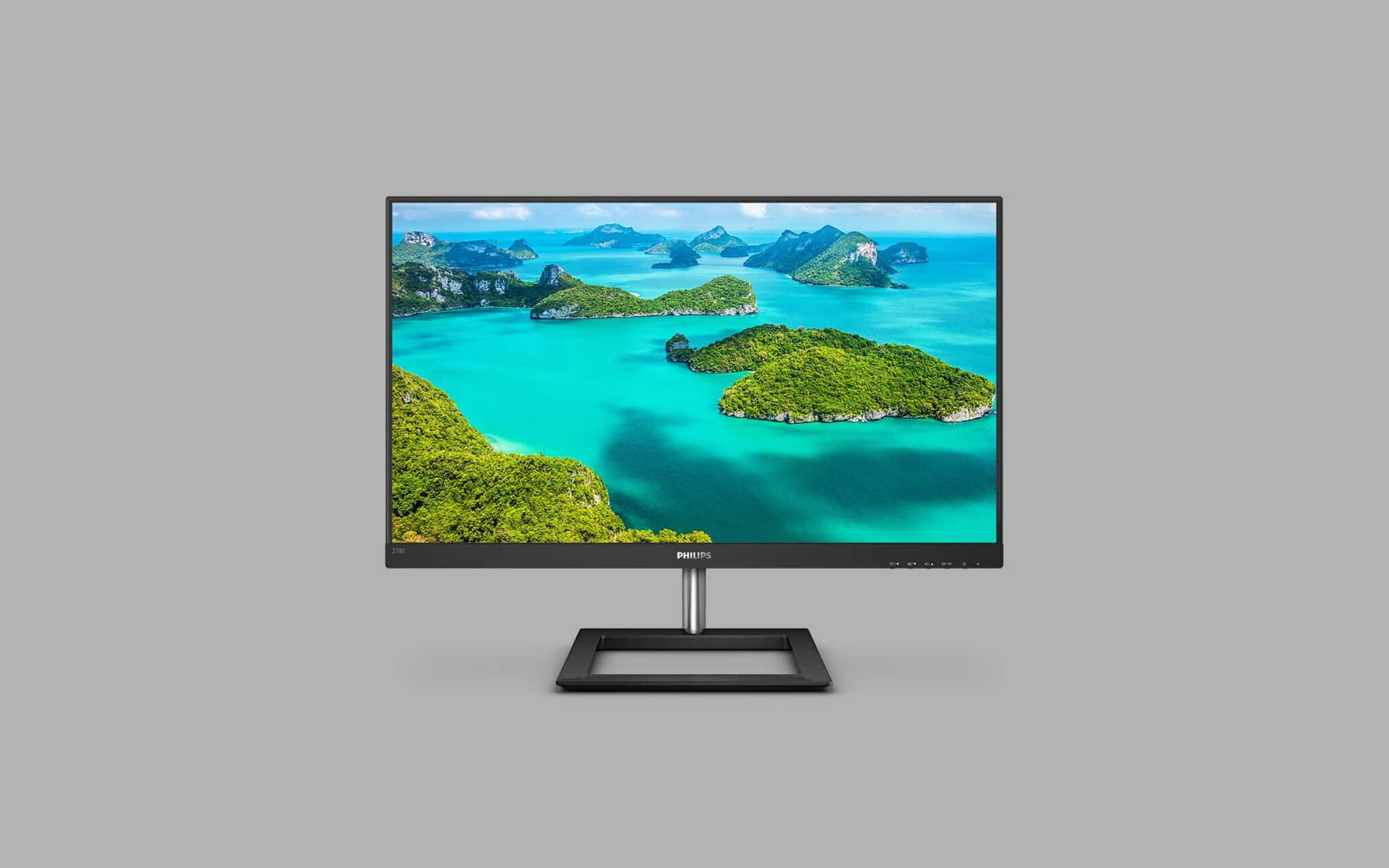 2. Philips 278E1A Frameless (best frameless)
Having a "frameless" 4K monitor for graphic design won't be a must-have for everyone. However, the less frame you have on your device, the more space you'll have to see your project unfold.
This Philips 278E1A monitor is one of the best 4K monitor for video editing options we've seen, delivering sensational image quality with a curved finish. The curve helps to reduce any light reflection issues.
With more than 1 billion colors, ultra-deep blacks and right whites, and a 109% sRGB color gamut, this device really knocks its competition out of the park. There are 2 HDMI display port connections, built-in speakers, and even a low blue mode to help protect your eyes from painful light.
Features include:
27-inch curved frameless monitor
Smart contrast with Mega Infinity performance
1 billion colors for smoother graduations
109% sRGB color gamut coverage
Peace of mind with a 4-year warranty
HDMI x 2, plus audio in and out connection
Cable slot for management
Low blue mode for eye protection
A four-year warranty from Philips offers wonderful peace of mind, while the built-in speakers reduces the amount of extra peripherals you'll need to buy. This impeccable monitor can even organize your cables for you.
Unfortunately, there aren't any USB connections, which may be a problem for your extra tools and accessories.
Pros:
Blue light protection mode
Stunning color gamut
Beautiful curved frameless screen
Sensational high contrast performance
Cable management solution included
Sale
Philips 278E1A
The Philips 278E1A monitor can display over 1 billion colors for smooth viewing and photo-realistic images that look even better with it's very thin frame.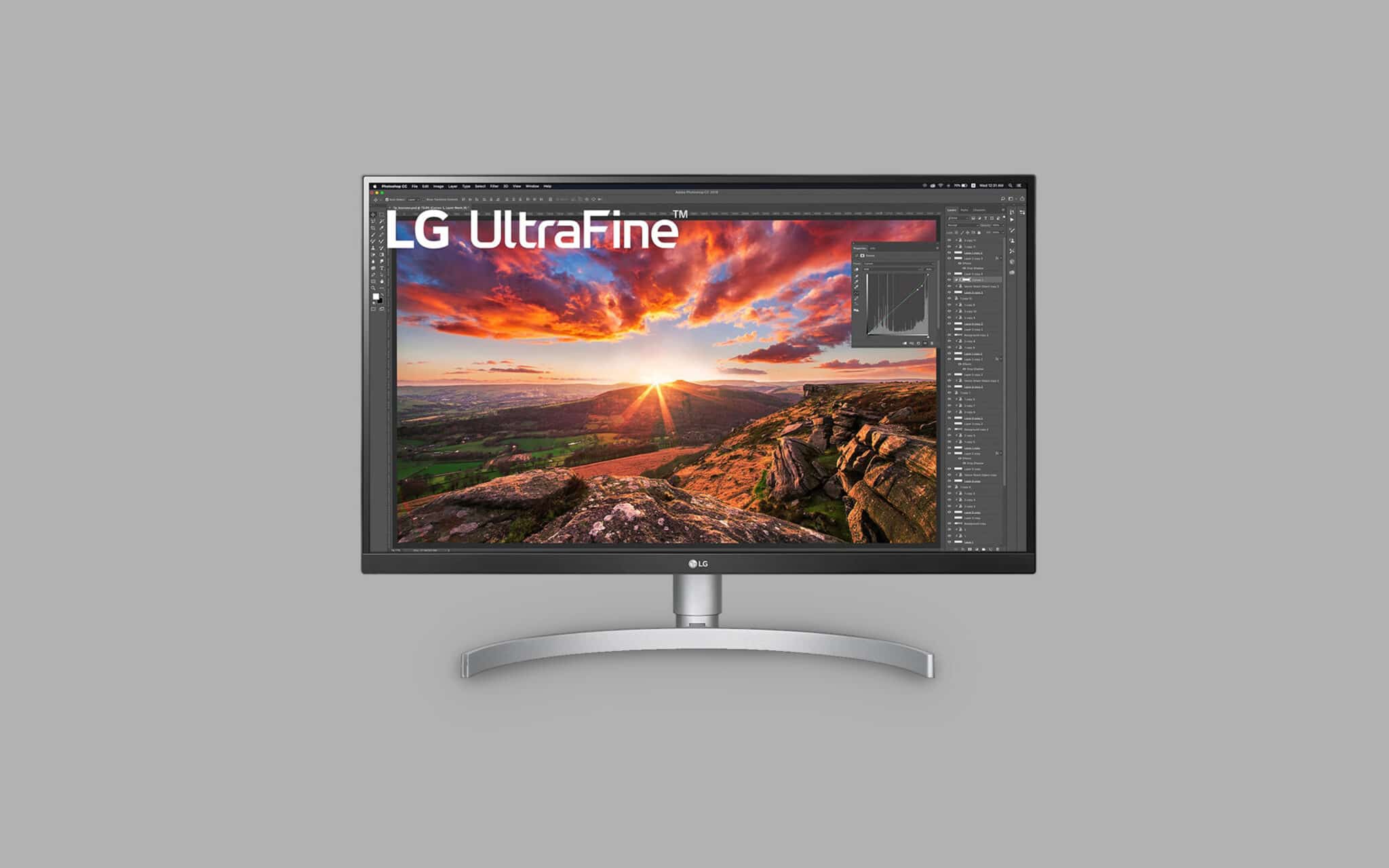 3. LG 27UN850-W 27-inch (best stand)
LG is another tech brand with a wonderful reputation for creating effective products. The LG 27UN850-W display is an ultrafine UHD monitor with USB-C connectivity, a 99% sRGB color gamut and a virtually borderless display.
Promising a sensational quality of image, the LG offers accurate colors, and a screen split mode, so you can easily jump back and forth between multiple pieces of software.
Ideal for professionals, the LG 27UN850 has a range of features you won't find in your standard screen, such as a black stabilizing function. If you need a 4K monitor for video editing and gaming, there's a game mode included too.
The extra ergonomic stand is also perfect for pivoting and moving your screen. You can even pivot it to 90 vertical mode.
Features include:
Ergonomic pivoting stand
Black stabilizer function
Gaming mode
Productivity mode with screen split
Exceptional on-screen controls
USB Type C connection
IPS with SRGB 99%
Ultra-thin bezel
VESA display HDR 400
4K UHD functionality
Almost custom-made for creative professionals, this screen gives you the power you need to control every part of your monitor as you work.
One downside is you can't connect an extra monitor if you want to run two at the same time. The smoothing and sharpness parameters can also be difficult to set in some cases.
Pros:
Great range of viewing modes
Excellent adjustable stand
Good color quality
Great for productivity
Very small bezel
Cons:
Complex smoothing parameters
No extra monitor connection
LG 27UN850
Delivering ultra HD resolution with supremely accurate colors, even when viewed off angle, the LG UltraFine IPS 4K screen has a lot to offer.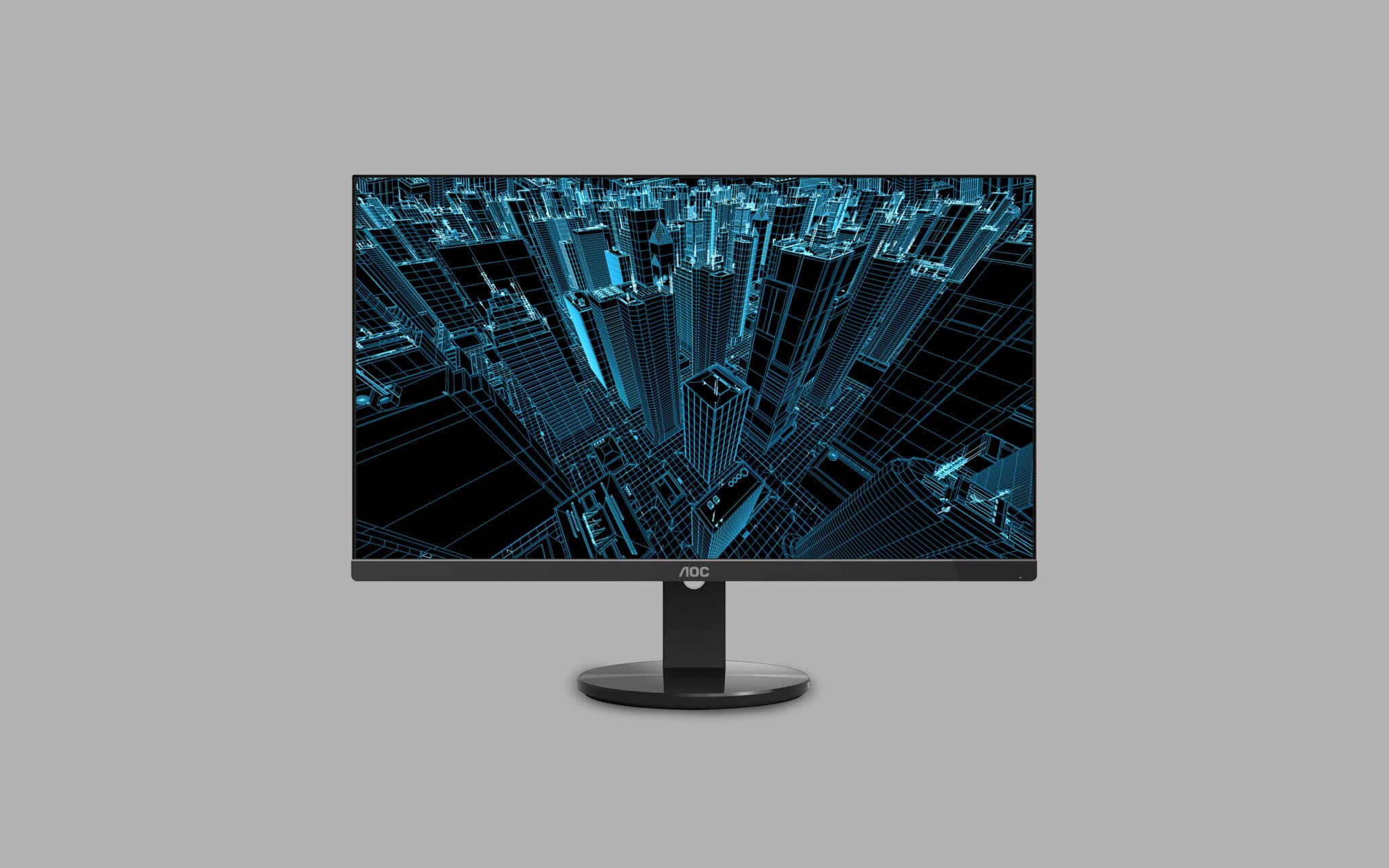 4. AOC U2790VQ (best environmentally friendly)
A state-of-the-art 4K monitor for video editing, the AOC UC2790VQ has everything you need to upgrade your daily routine. This ultra-HD monitor comes with multiple viewing angles to choose from, thanks to an adjustable stand, and accurate colors with around 99% sRGB.
Connectivity ports include 2 HDMI connections, and you get a wonderful 5ms response time, so you shouldn't have any trouble skipping between screens in a video.
There's 10-bit expanded color depth for accuracy, and a flicker-free low blue light mode, to help protect your eyes against discomfort and strain. All that, and you get an ultra-sleek appearance.
Features include:
Multi-monitor connectivity
4K UHD resolution
Energy-efficient certified
IPS panel for realistic colors
10-bit color gamut
Sleek frameless finish
27-inch screen
5ms rapid response time
Flicker free and AOC low blue technology
Efficient, easy to use, and brimming with great features, the AOC UC270VQ is a great investment for any professional. You get all the rich detail you need, with a climate friendly pledge too.
One slight downside is the input delay might be a bit too much if you're planning on using your monitor for both editing and gaming.
Pros:
Flicker-free and blue light protection
Excellent energy efficiency
4K UHD resolution
Multi-monitor support
Sleek appearance
Cons:
Some delay for gaming input
Sale
AOC U2790VQ
The AOC U2790VQ displays crisp images at 4K where every detail is clear.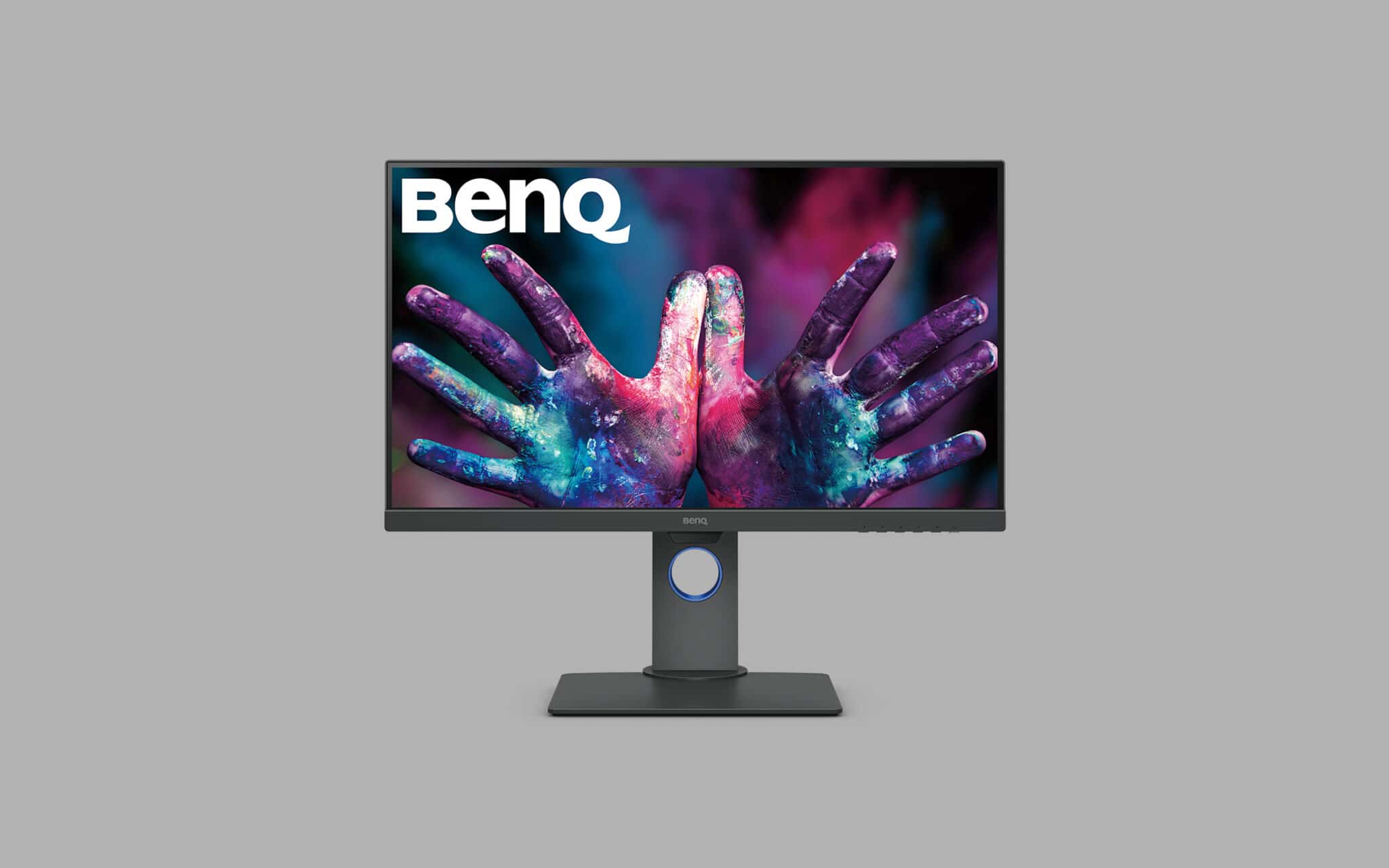 5. BenQ PD2700U Monitor (best factory-calibrated)
One of the best 4K monitor for video editing options created specifically for designers, the BenQ monitor is a delight to work with. This PS2700U screen (27 inches), combines ultra-HD 4K resolution with faster response rates, sensational brightness, and a refresh rate of 60Hz.
Unlike most 4K monitors, the BenQ device comes professionally calibrated with CAD/CAM darkroom animation modes and custom views built in.
You can create picture-in-picture settings to help you achieve all the functionality you need when you're in the middle of a project. For color accuracy, the BenQ provides 10-bit tech coverage for 100% sRGB. If you're looking for extraordinary clarity, BenQ has you covered.
Features include:
Ultra HD 4K performance
HDR10 compatible
100% sRGB color gamut
Factory-calibrated performance
Pantone and Calman verified
Animation and professional modes
CAD/CAM mode and darkroom mode
Dual view and on-screen controls
Low blue light and eye care built-in
Ideal for productivity, the BenQ monitor checks every box for the modern video editor, and then some. You get an excellent level of control over your view, as well as various forms of bonus technology, like eye-care enhancements with low blue light.
The refresh rate could definitely be faster if you want a 4K monitor for video editing and gaming, however.
Pros:
Excellent professional calibration
Wide range of modes to choose from
Dual view options with on-screen controls
Low blue light and anti flicker
Fantastic color output
Sale
BenQ PD2700U 27 inch
Experience color as nature intended with BenQ AQCOLOR on PD2700U. This 27 inch 4K HDR monitor with HDR10 support covers 100% sRGB and Rec 709 for stunning photo and video content creation and design.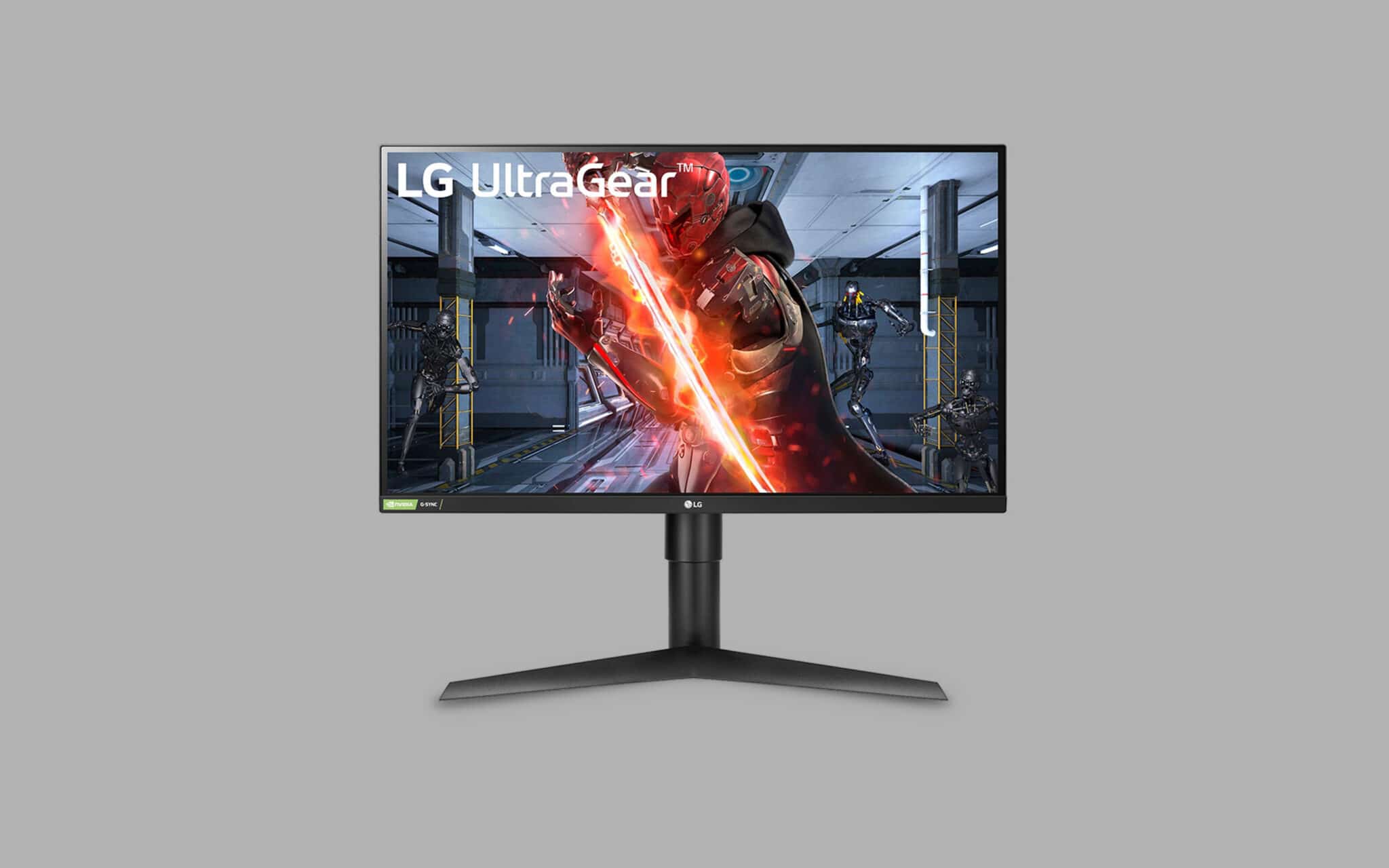 6. LG Electronics UltraGear (best for design and gaming)
Speaking of a 4K monitor for video editing and gaming, the LG Electronics UltraGear aims to offer the best of both worlds. Providing an innovative viewing experience with crisp visuals and sharp clarity, the LG 27GN750 monitor can offer IPS 1ms for incredible speed, and a 240Hz refresh rate.
On top of this, you also get a device completely NVIDIA G-Sync compatible.
Equipped to handle the most demanding video editing requirements, the LG Electronics UltraGear comes with dynamic action sync for video content, as well as adaptive sync functionality too. You can access a black stabilizing function for more details when you're working with contrast.
Plus, you get a full ergonomic stand experience for adjustments.
Features include:
IPS 1ms GTG
240Hz refresh rate
IPS with sRGB 99%
Nvidia G-sync compatible
HDR 10 compatible
3-side virtually borderless finish
Ergonomic stand
Black stabilization
Dynamic action sync options
You can feel like a pro gamer and a design expert at the same time with the LG UltraGear. This is a device that looks stunning and delivers incredible speed too. There aren't a lot of connection points unfortunately, which might make it harder to access various peripherals.
Pros:
Incredible refresh rate
Ergonomic pivoting stand
Black stabilization
Dynamic action sync
Black stabilization
Cons:
Nothing at this price point
Sale
LG 27GN750
The 27GN750 UltraGear monitor provides crisp visuals and the sharp clarity. Experience breath-taking immersion with a 1ms response time and high refresh rate.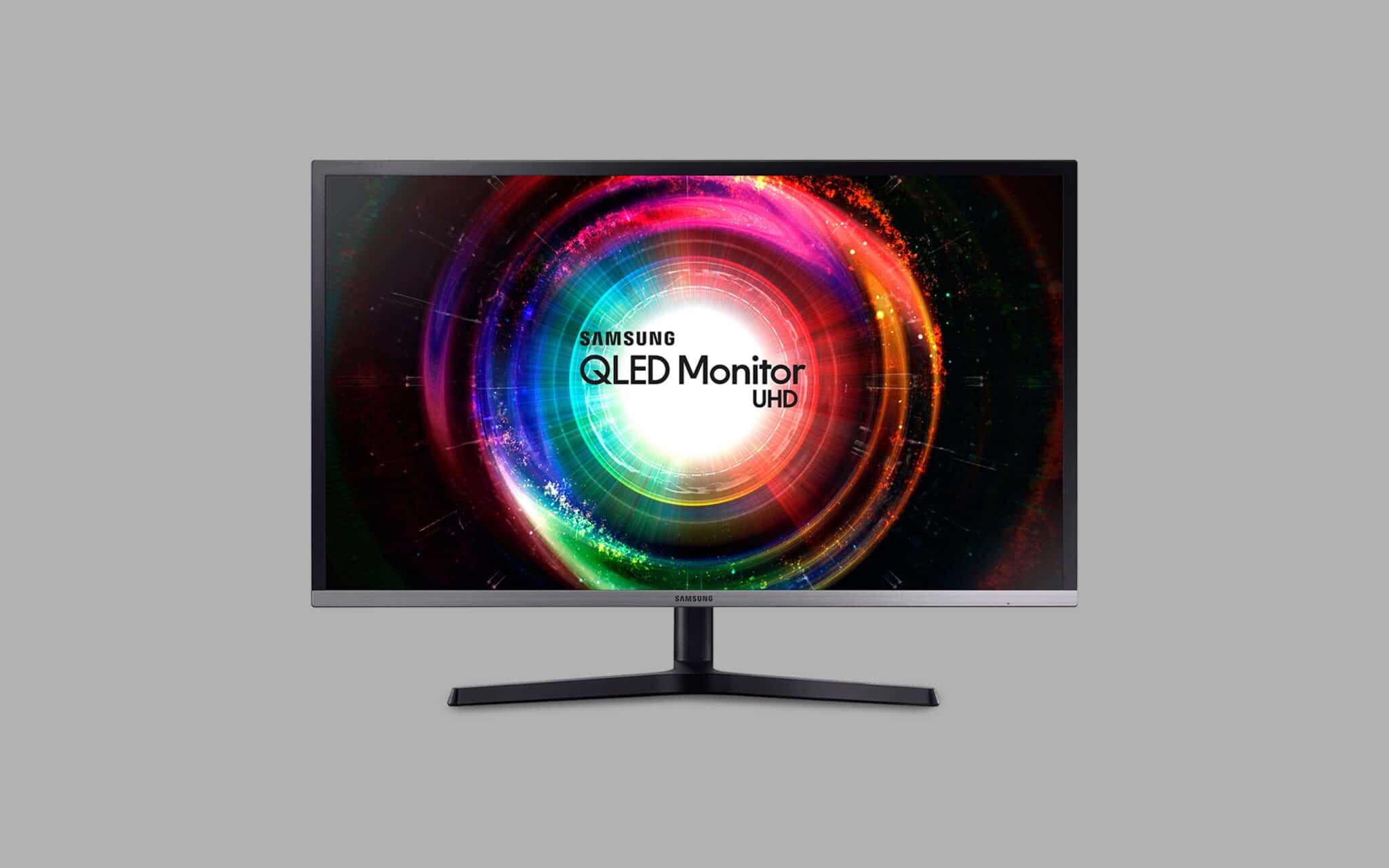 7. Samsung UH850 Series (best connectivity)
Having the right connection options is essential if you're trying to showcase your skills as a professional designer.
Fortunately, this Samsung UH850 Series monitor can connect with a huge range of externals, thanks to 2 HDMI ports, a display port, a mini display port, and a 4 port USB 3.0 segment too!
VESA mount capability ensures you can wall mount your display, while the fully adjustable stand supports a more ergonomic experience. On top of plenty of connection points, you also get a 3-year business warranty for peace of mind, and a fantastic adaptive sync solution.
Black equalizing ensures you get a better level of contrast, while QLED technology improves color output.
Features include:
4K UHD 32-inch display
Black equalizer and factory calibration
QLED technology with accurate color
Ultra-fast content performance
Fully adjustable VESA compatibility
Maximum split-screen productivity
Picture in picture option
AMD free sync
Eye saver and flicker free mode
This is one of the most compelling products Samsung has to offer for video editing professionals and designers. We love the fact you can connect all of your peripherals with the added USB hub.
However, the refresh rate could be faster.
Pros:
UHD 32-inch display
Black equalizer with factory calibration
Fully adjustable VESA compatibility
Picture-in-picture and split screen
Plenty of connection points
Cons:
Refresh rate could be faster
May be too big for some needs
Samsung UH850 Series 31.5 inch
Experience exceptional picture quality and keep productive during your workday with the Samsung U32H850UMN UHD QLED Monitor.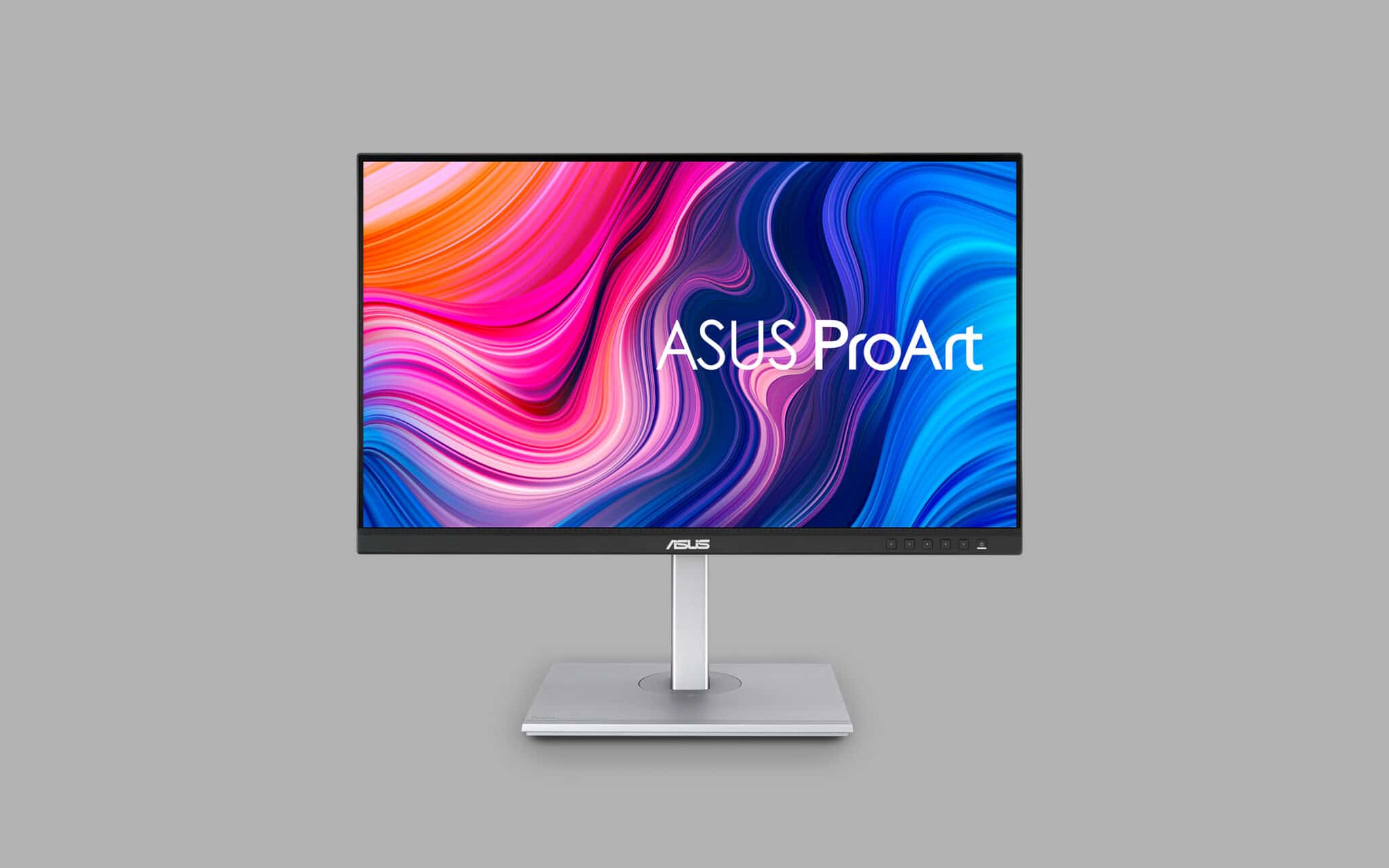 8. ASUS ProArt Display (best for artists)
Specially designed for creative professionals, the ASUS ProArt Display offers one of the best 4K monitor for video editing options on the market. This sensational product comes with ultra-high clarity resolutions of up to 4K Ultra HD.
You also get a completely customizable color environment, with 6 axis color control so you can adjust according to your specifications.
If a sensational display and range of color options weren't enough, the ASUS ProArt display also comes with rich connectivity to cater to every content creation need. There are ports for your USB C, a USB Hub section, and two HDMI connectivity options too.
Features include:
Rich set of connectivity options
60Hz refresh rate
Excellent 4K Ultra HD
Multiple color adjustment options
Customizable flexible black range
Connection cables included in the box
Height and tilt adjustments
Calman verified
With Calman verified color, and a height adjustable display to help with ergonomics, the ASUS ProArt will ensure you can drive incredible results with your video editing projects. Combine that with the connectivity options and you have a great investment.
Pros:
Wide selection of connection points
Height and tilt adjustable
Calman verified colors
Various color adjustments available
Powerful design
ASUS ProArt
The ProArt Display PA279CV from ASUS great choice for designers thanks to its pre-calibrated color accurate IPS panel.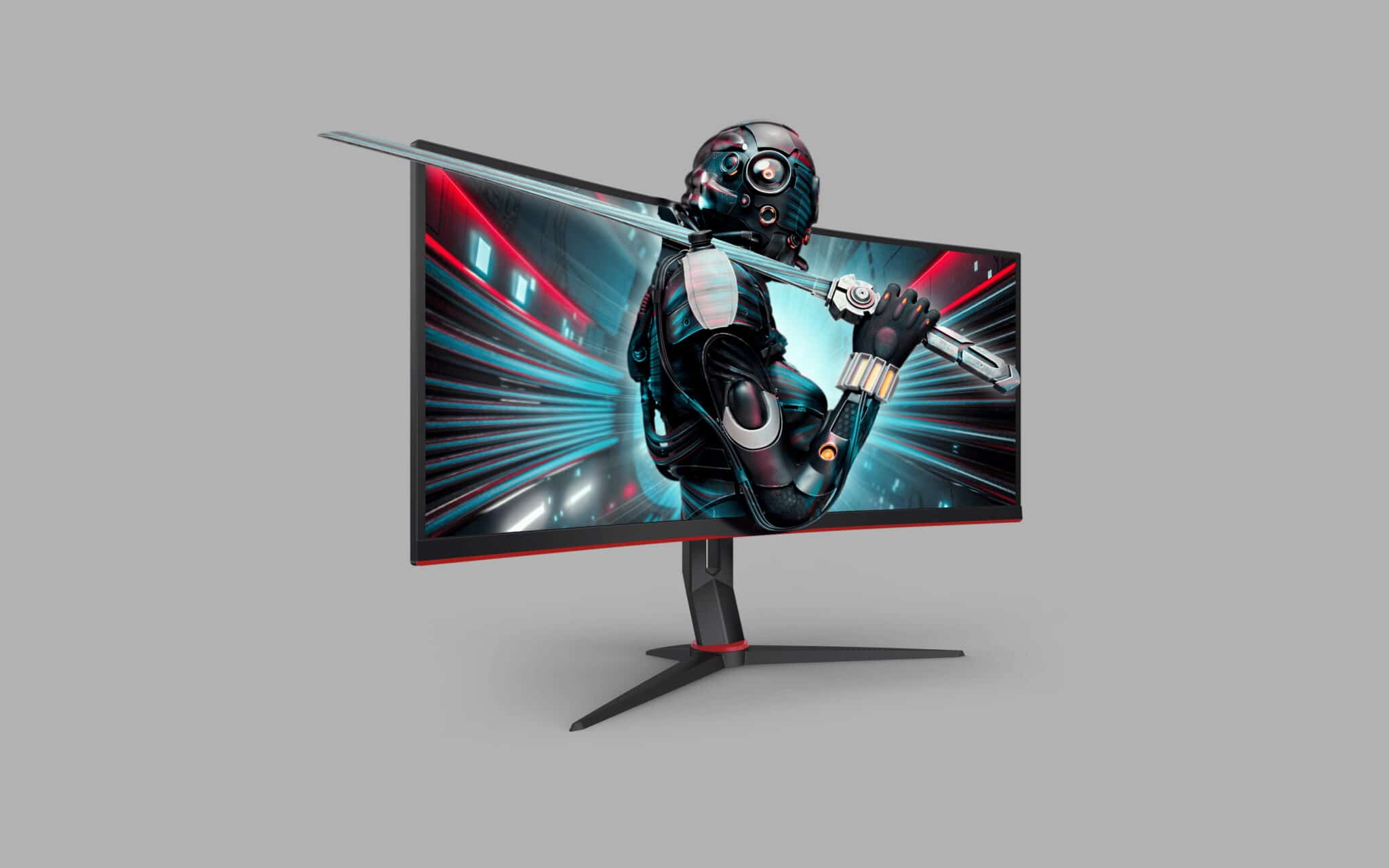 9. AOC CU34G2X (best curved display)
Finally, if you've been looking for the best 4K monitor for video editing for a while now, you probably know most people have their own preferences when it comes to curved or straight monitors.
A good 4K monitor for video editing with a curved screen can help to eliminate glare. The AOC CU34G2X could be the perfect purchase for this purpose.
This curved 4K monitor for video editing comes with a 144hz refresh rate for ultra-fast performance, a 3-year replacement warranty for accidental damage, and a VA panel for wider viewing angles.
There's a flicker-free and low-blue mode for protecting your eyes, and various extra features like low input lag to discover too.
Features include:
34-inch curved 4K display
1ms response rate
144Hz refresh rate
3-sided frameless design with 1500R curvature
AOC Low input lag minimizes input latency
Multiple connection points
Curved VA wide-angle viewing port
AMD free sync technology
This AOC monitor checks every box with crazy immersive experiences, including ultra-fast refresh rates, speedy response times, and a sensational quality of color. If you need a monitor that doesn't compromise on any aspect of performance, the AOC has you covered.
Just keep in mind there aren't as many ergonomic adjustments as possible you can make to the stand.
Pros:
Larger monitor side with curve
144hz refresh rate
3-sided frameless design
AOC low input lag
Incredible eye protection
Cons:
Not many screen adjustments options
Sale
AOC CU34G2X
The AOC CU34G2X offers superb performance and stunning image quality. It has a sleek black design with accented red trimmings.
How to buy the best 4K monitor for video editing
Choosing the best 4K monitor for video editing can be a tricky process, particularly if you're setting up your workstation for the first time. A good 4k monitor for video editing can feature everything from exceptional color accuracy, to a rapid refresh rate, depending on your needs.
To help you make the right choice, here are some factors that you need to think about:
Monitor size
Bigger is sometimes better when it comes to video editing. A widescreen 4K monitor for video editing will help you to see more of the image, so you don't have to move your project around to continue working on it.
Color accuracy
The best 4K monitor for video editing must offer excellent accuracy when it comes to color performance. The more accurate the colors, the more likely it is that the video will look exactly like it should on any device.
Refresh rate
Refresh rate isn't just important if you're looking for a 4K monitor for video editing and gaming. A good refresh rate also means you can enjoy a faster performance on your screen when you're dealing with complex videos.
Adjustments
Being able to adjust your screen by tilting or pivoting it on the stand is an excellent way to get more out of your workflow. You should also be able to access adjustments in things like brightness and contrast levels.
Comfort
An ergonomic stand will give you some additional comfort when you're working. However, there are some extra factors to think about too. For instance, you might want a screen which comes with flicker protection and low blue light.
The more time you spend working on your video editing projects, the more you'll recognize which features make the biggest difference to your workflow. Good luck finding the video editing monitor that works best for you.
Fabrik: A branding agency for our times.